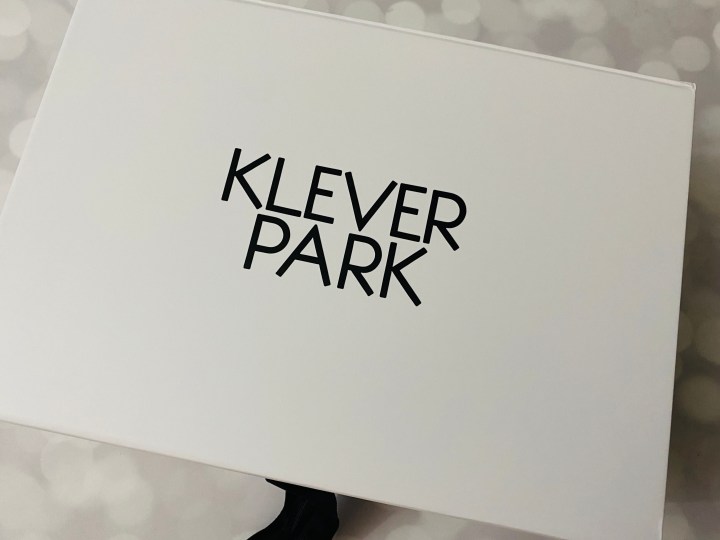 Kleverpark Box is a subscription box that sources natural skincare from Italy. The subscription is bi-monthly and contains full-size items for skin, hair, and more. They are particular about the brands they feature, selecting only those that don't test on animals, are organic, are paraben-free, and contain clean and safe ingredients without known irritants or issues. As someone who is passionate about skincare as well as the wellbeing of animals and education about ingredients, this box is right up my alley. Bimonthly, the box is $97 but you can save money by buying a longer subscription upfront. Shipping worldwide is an additional $12.
DEAL: Get $5 off on your first box! Use coupon code HELLO.
I love small details like the branded sticker that add so much polish to a box.
Kleverpark Box is passionate about sustainability and recycling, and in addition to working with brands that share these values, the box is a beautiful glossy gift box you can easily reuse for storage, organizing, or even regifting.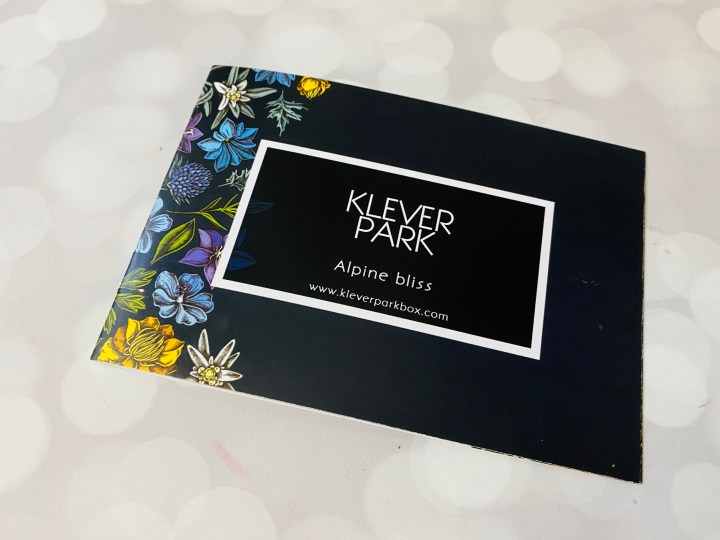 The theme is Alpine Bliss!
As hinted by the name, some of the products this month include ingredients from the Italian Alps!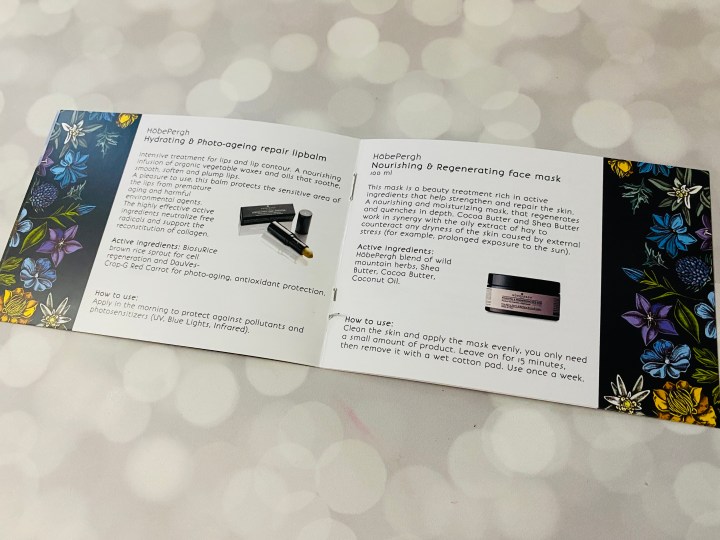 The information booklet is very detailed for all items included.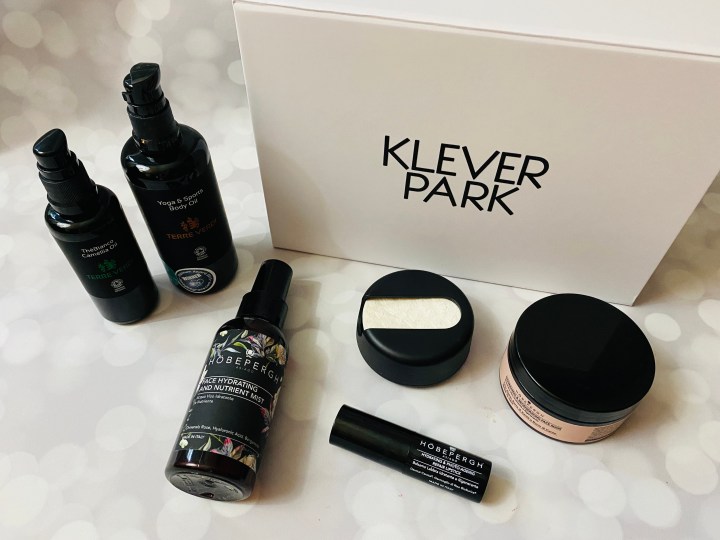 There are six products altogether, all full-size!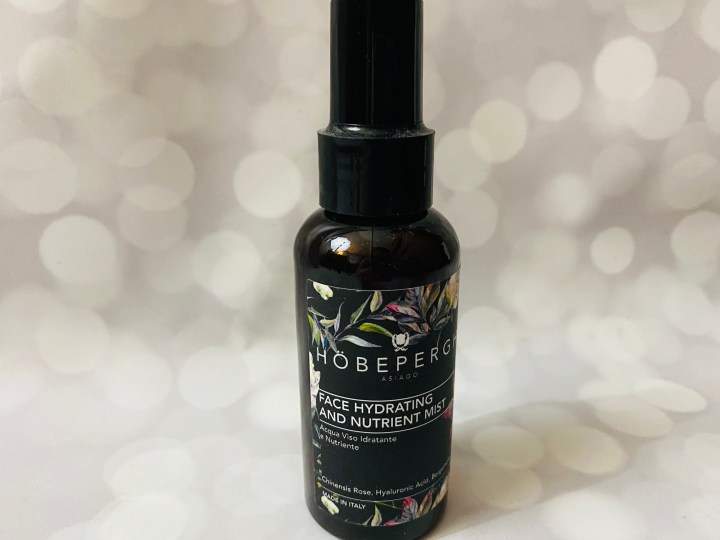 HobePergh Face Hydrating and Nutrient Mist ($47) HobePergh has an extensive catalog of products for face, body, bath, and home, all made with natural ingredients from the alpine nature of Asiago, Italy! The first item featured in our box was this facial mist infused with rosewater, hyaluronic acid, and glycerin. It is extremely hydrating and refreshing and smells divine. I did note the inclusion of Parfum on the ingredients list, so those sensitive to fragrance may not find this suitable.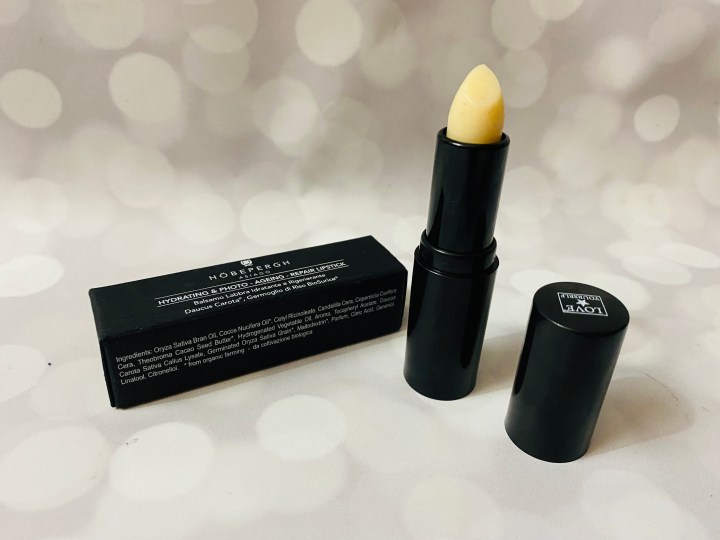 HobePergh Hydrating and Photo-Aging Lipstick ($25) This lipstick is actually a balm made of vegetable waxes and oils. It smells a bit like chocolate, and I noticed that one of the ingredients is cocoa seed oil which may be the reason.
HobePergh Nourishing and Regenerating Face Mask ($48) This mask is rich with cocoa butter and shea butter. Cocoa butter is incredibly healing and shea butter is loaded with vitamins. The mask also includes coconut oil and a plethora of other botanical oils.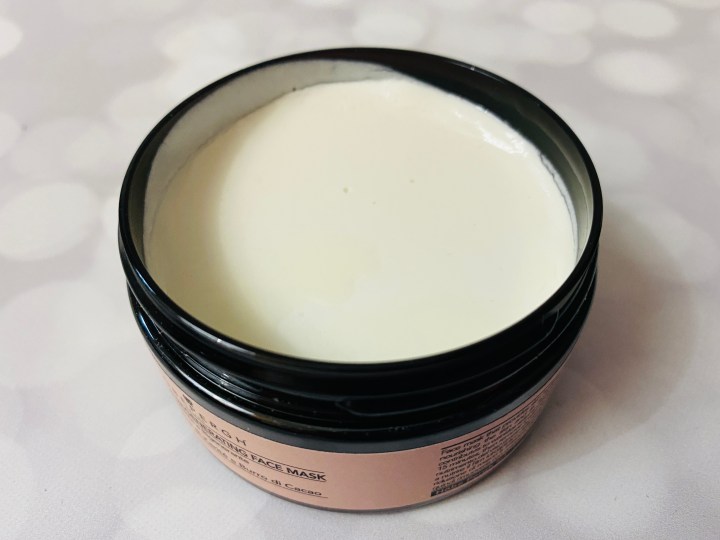 It smells wonderful and applies easily. Suggested time is 15 minutes before removing with a damp cloth.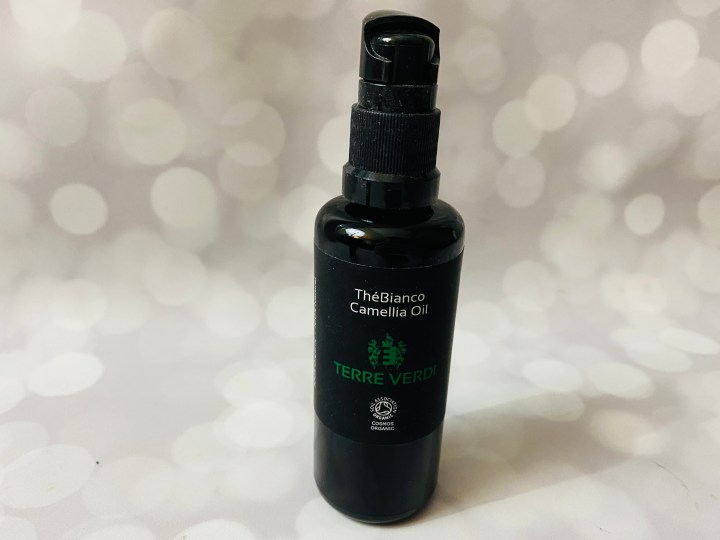 Terre Verdi Camellia Oil ($32) The Japanese camellia flower, also known as tsubaki, is a heavenly lightweight oil that is both nourishing for body and hair. I used to exclusively use Japanese tsubaki shampoo and conditioner for the softest hair of my life. This versatile oil can be used on the body and hair, making it a great staple.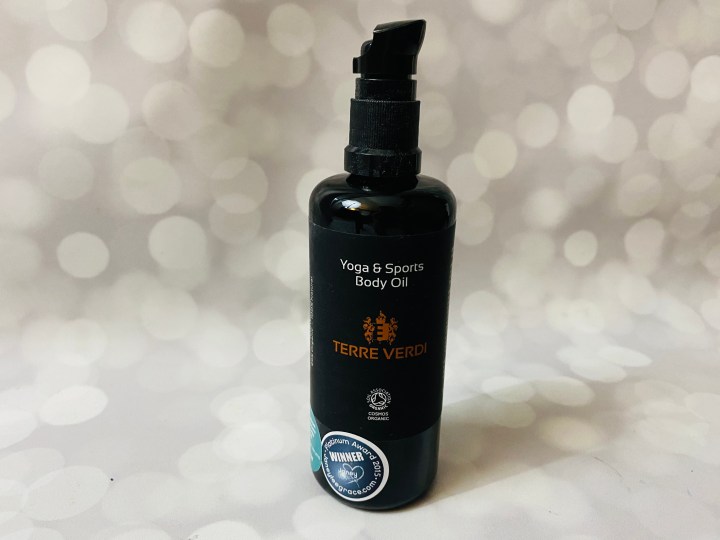 Terra Verdi Yoga & Sports Body Oil ($50) A spicy blend of ginger root and pepper makes this a warming oil that can help restore aching muscles, whether it's from sports or other joint pain.
LastObject Reusable Cotton Rounds ($18) I remember seeing this Kickstarter all over the place for another product by this same brand, a reusable cotton swab. It's cool that they've expanded to other items we frequently dispose of and I'm super excited to try them! These are the reusable cotton rounds which come in a cute little dispenser case.
Everything is recyclable, from the eco-friendly plastic case, to the paper outer packaging, to the rounds themselves which are made of cotton and are completely compostable.
Altogether, this box was an awesome showcase of natural brands from Italy, and one from Denmark (LastObject). As promised, there's a good mix of skincare and hair care items, plus everything is cruelty-free and made with safe ingredients. I also loved that KleverPark included a beauty tool in addition to products. The cotton rounds are great eco-friendly alternatives to regular cotton and they are definitely useful for me. They even came with a dispenser for easier storage. Overall, I'm definitely enjoying this box! It is truly an experience if you love skincare and if you want to try beauty products from overseas, minus the hassle and hefty shipping fee!
What did you think of this box?