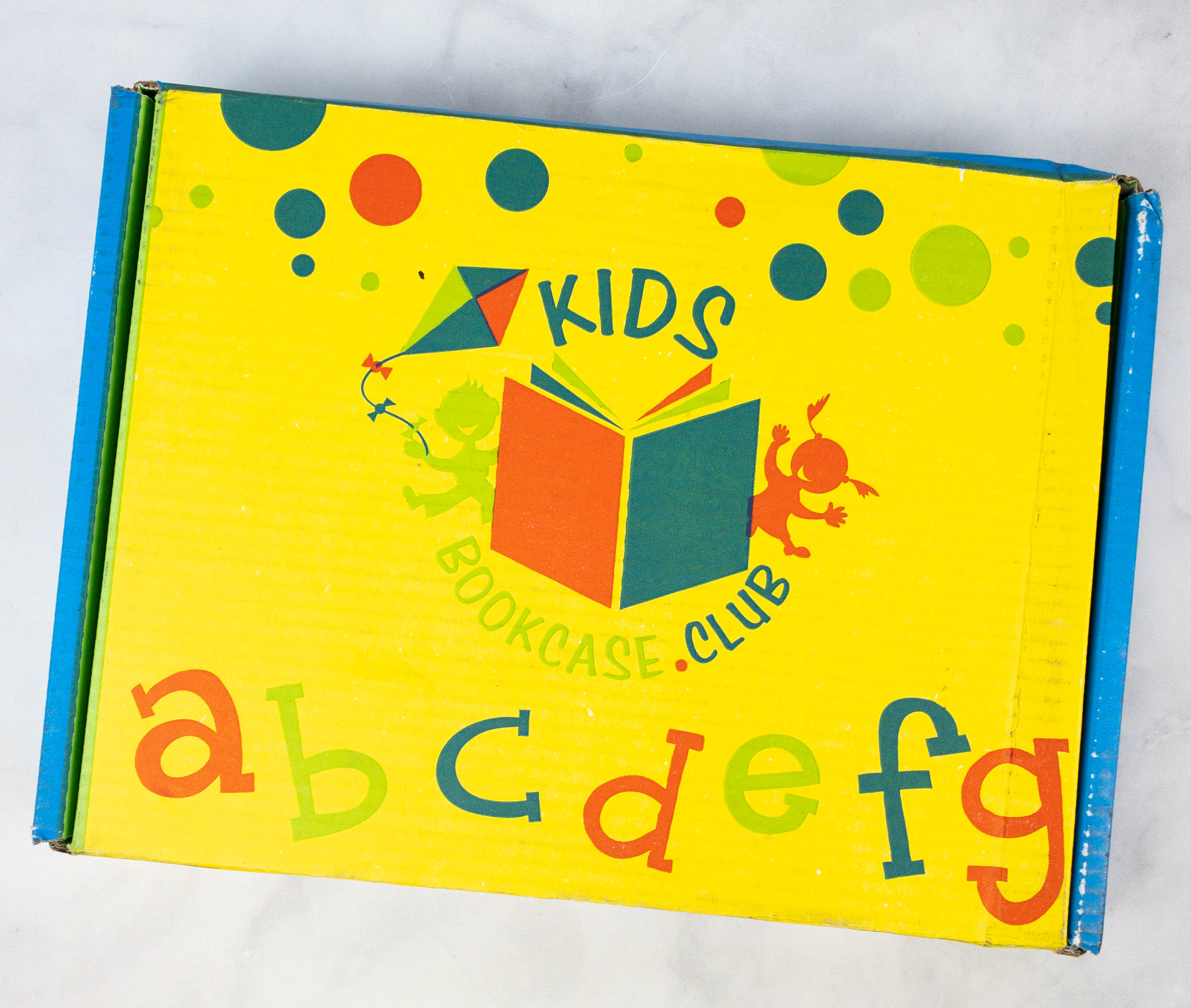 BookCase.Club now has a subscription for children of all ages – the Kids BookCase Club! Starting at $9.99 each month, you'll get a monthly shipment of handpicked books that you and your kids will surely love. Each BCCKids case comes with three handpicked children's books, chosen to ignite the imagination and inspire creativity.
You can customize the subscription depending on your child's gender and age range. Available age categories are newborn to 2 years old, 2 to 4 years old, 5 to 6 years old, 7-8 years old, and pre-teen. Our readers voted this subscription as one of their top three selections for best kids book subscriptions!
This is the review of the girls newborn-2 year old box!
DEAL: Save 50% on your first month! Use coupon code HELLOSUB501M. OR Get 10% off your entire order! Use coupon code HELLOSUB10.
The books were wrapped in tissue paper.
Everything in the box!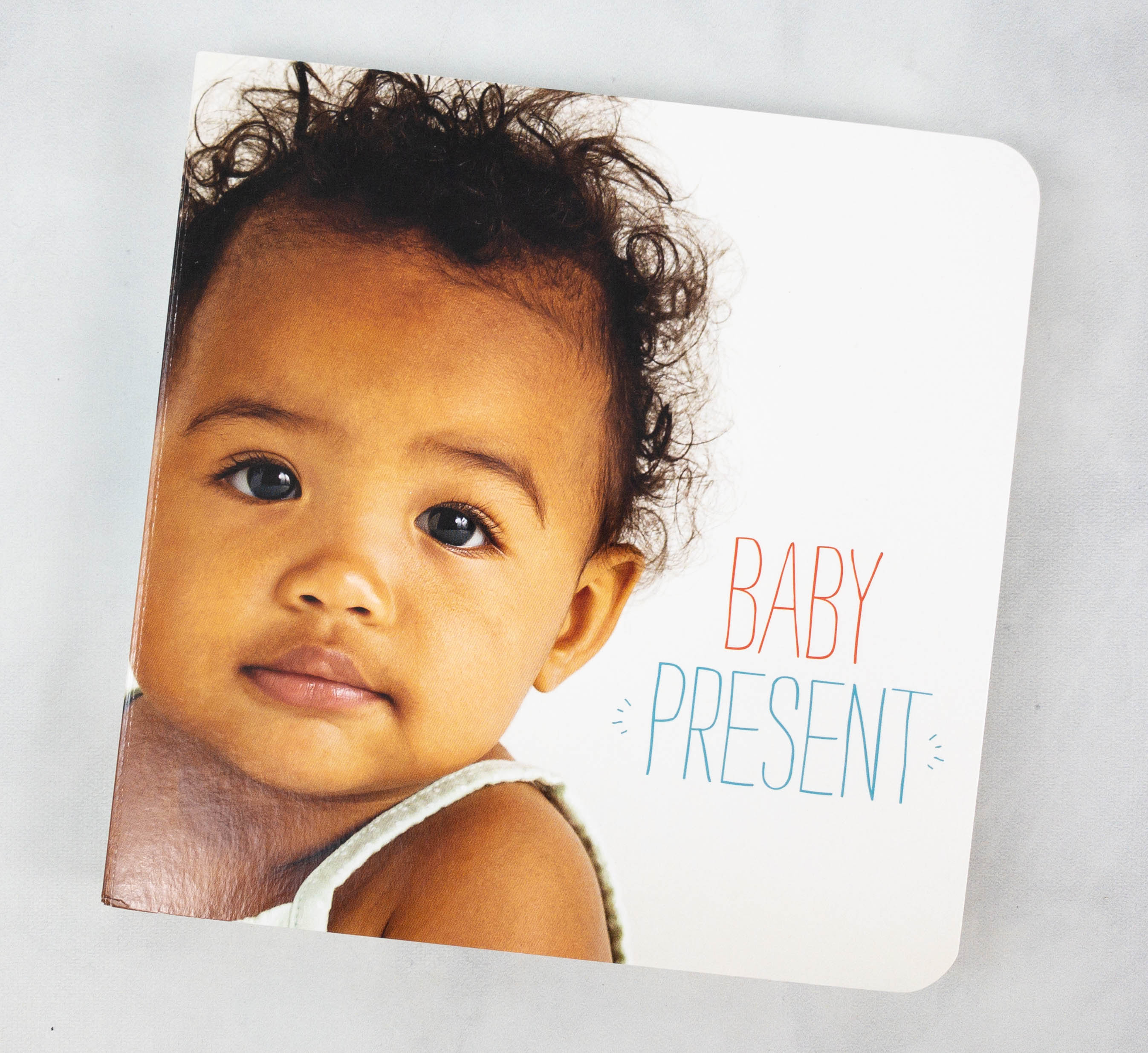 Baby Present by Rachel Neumann ($5.99)
Baby Present combines the inherent love babies have for one another with a tongue-in-cheek take on mindfulness for their parents and caretakers. This is for the perfect gift for the emerging generation of calm, cool, kids and their caretakers! A wide diversity of the most photogenic 6—9 month-olds, all from Oakland and Berkeley, California, has been captured mid-smile while making unmistakable eye-contact with the infants to whom this book will be read. Baby Present celebrates the unadulterated ability all infants have to be in the present, showcasing their natural, inherent mindfulness and reminding those reading to them to enjoy this time in their babies' lives, to breathe and practice mindfulness along with their baby, and to knowingly laugh at the trend of it all. Cultivating the mindfulness habit with babies can set them up with a coping and happiness skill for life. And when you're not reading it to them, this book is perfect for ruminating about while chewing: it's printed on the highest quality non-toxic cardboard with soy inks and rounded corners.
This is the perfect book for babies who love looking at photos of other babies!
Each page contains a baby photo and I love that they included a diverse group of children. There were also relaxing and centering phrases that parents can read to their babies!
I Love You So… by Marianne Richmond ($0.25)
Fans of Marianne Richmond and the Love You Forever book will adore this sweet story that puts into words the indescribable quality of boundless, steady, and unconditional love.

"I love you."
"How much?"
"SO much."
"How much is SO?"
"Way, WAY more than you know."

This comforting story embraces the reader like a warm hug and gently reassures a child that love is for always―despite the grouchy moods or physical separation. This is the perfect message of love to gift new mommies and daddies to be, grandparents, and your special little ones at baby showers or birthdays. Embrace your loved ones from afar with this heartwarming reminder of your unconditional love.
This one is a colorful book ideal for parent-kid bonding!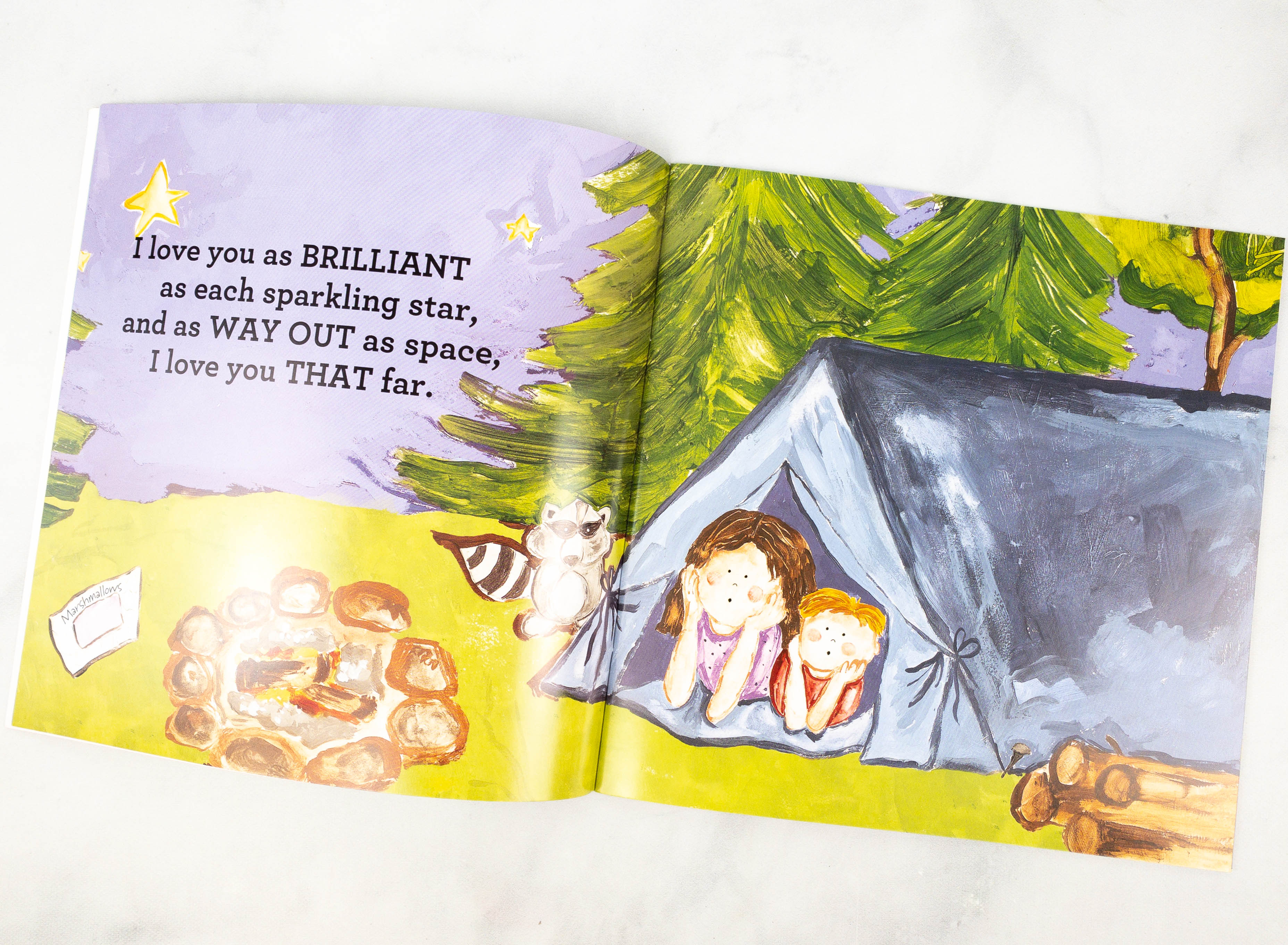 The story explains how much love parents have for their child, and it was written in such a cute and heartwarming way! There are also colorful full-page illustrations that make this book fun and interesting for kids.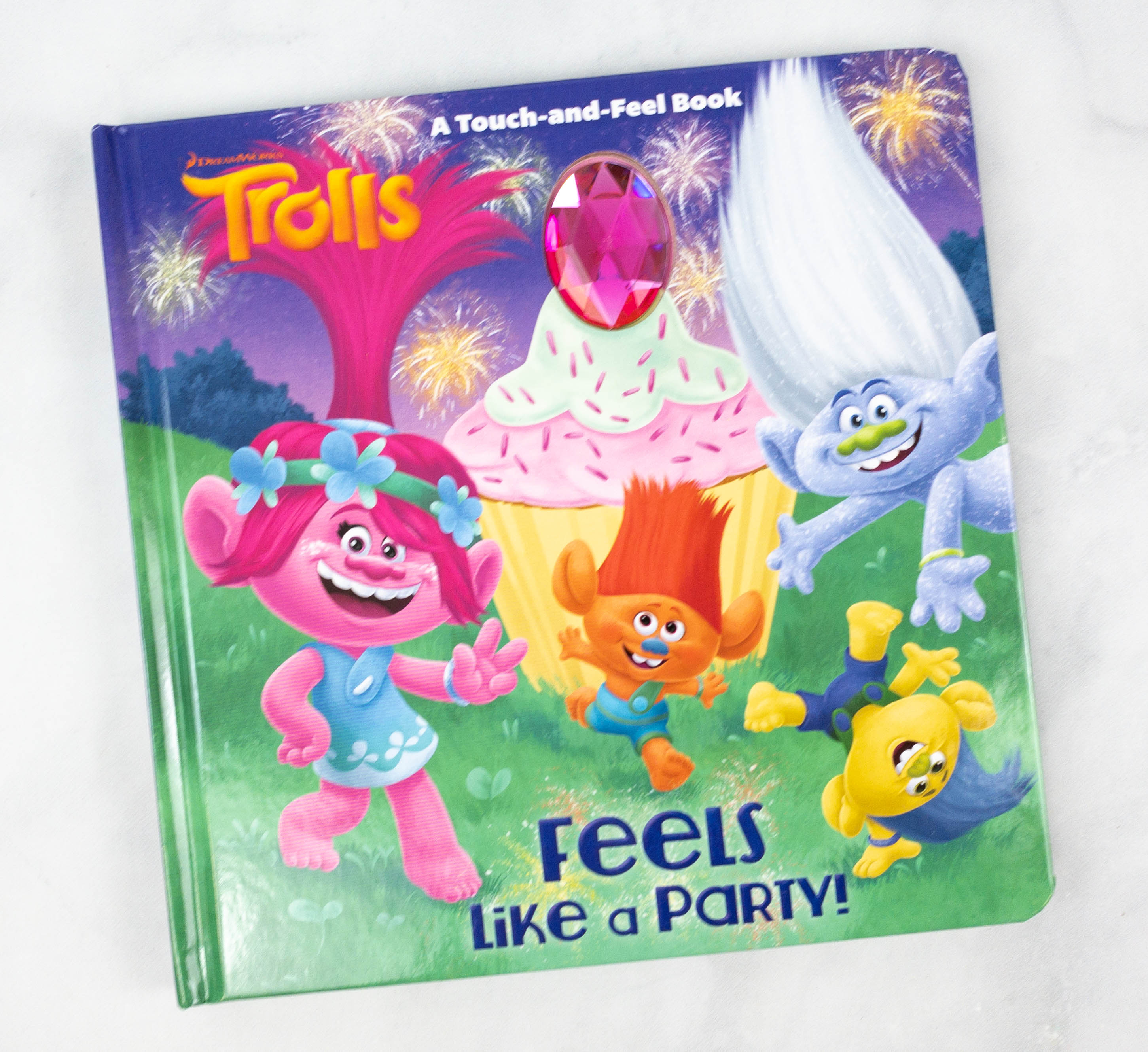 DreamWorks Trolls: Feels Like a Party! ($21.85)
A brand-new touch-and-feel book featuring the characters from DreamWorks Trolls!

This sturdy touch-and-feel board book, based on the DreamWorks Animation movie Trolls and TV series Trolls: The Beat Goes On, takes young Trolls fans on a fun-filled scavenger hunt with Poppy and all her Troll friends. Boys and girls ages 1 to 4 will enjoy exploring five different textures.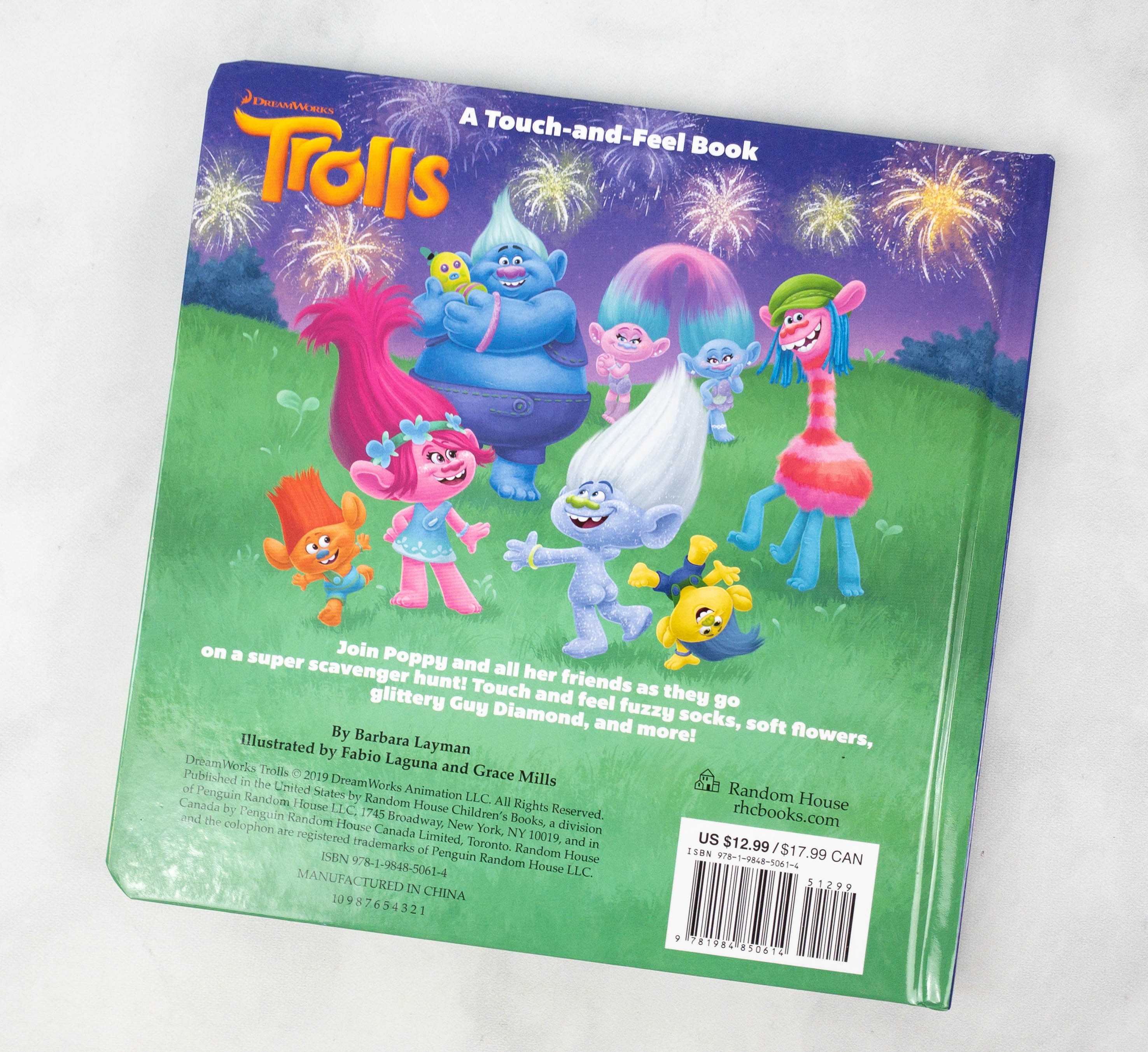 The last book in the box features characters from the movie Trolls!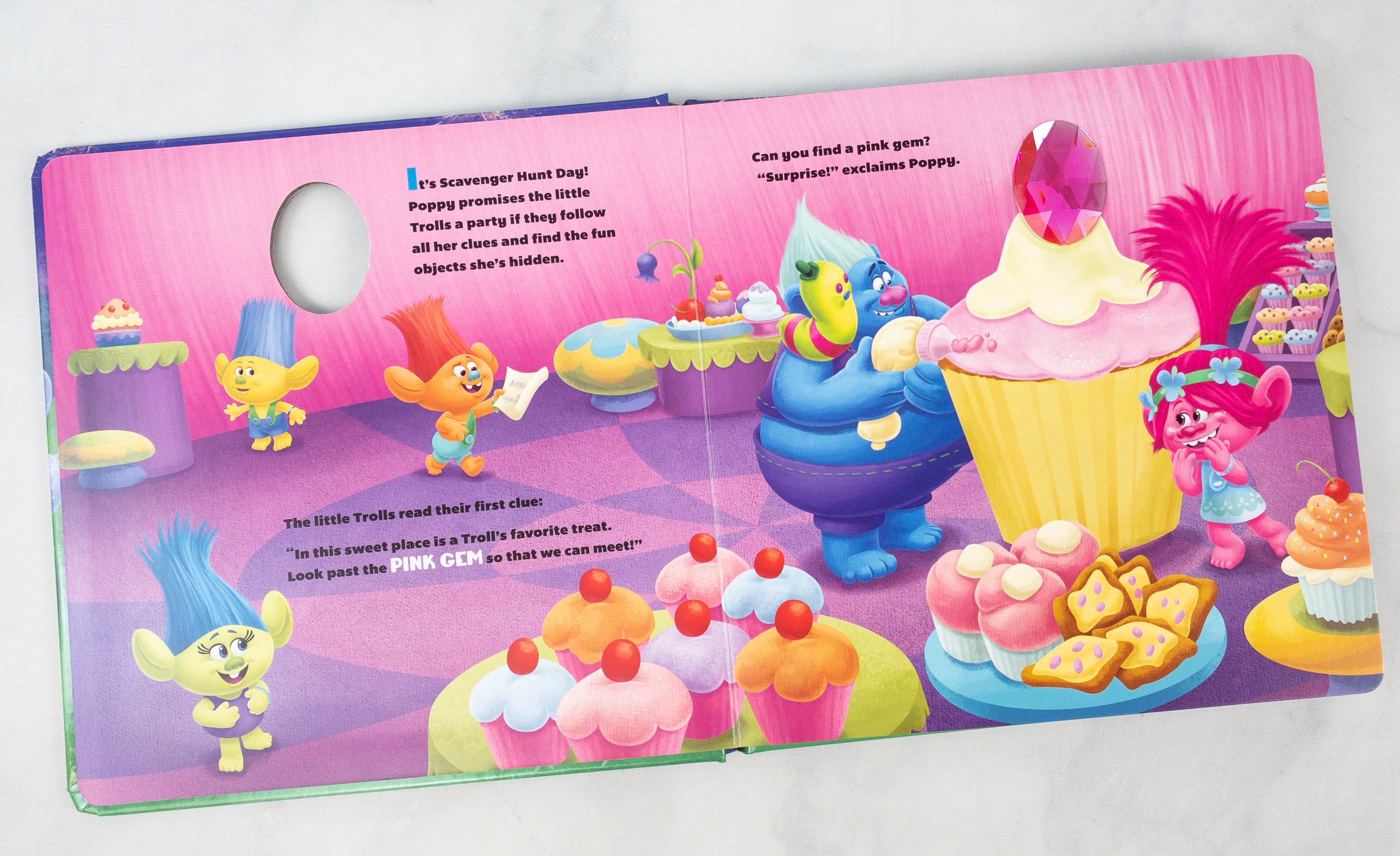 It's a touch-and-feel board book, where kids can learn about different textures. This will help develop their senses and spark curiosity as well. It can even help with vocabulary, when they associate the texture they feel with the word it describes! These books last past 2 – my 3.5 year old really enjoyed them all, especially this fun sensory selection!
Kids BookCase Club never fails to send fun children's books monthly. This box is for girls newborn-2 years old and everything was age-appropriate. There's a book that showcases different textures, a board book that highlights the parents' love for their children, and a book filled with photos of babies. If you're looking for great books for kids, this subscription sends 3 of them every month. There's no need to go to the bookstore to find the kids' next favorite book because they will be delivered straight to your door. It makes a nice gift as well!
Are you getting Kids BookCase Club?