BookCase.Club now has a subscription for children of all ages – the Kids BookCase Club! Starting at $9.99 each month, you'll get a monthly shipment of handpicked books that you and your kids will surely love. Each BCCKids case comes with three handpicked children's books, chosen to ignite the imagination and inspire creativity.
You can customize the subscription depending on your child's gender and age range. Available age categories are newborn to 2 years old, 2 to 4 years old, 5 to 6 years old, 7-8 years old, and pre-teen.
This is the review of the boys 2-4 years old box!
DEAL: Save 50% on your first month! Use coupon code HELLOSUB501M. OR Get 10% off your entire order! Use coupon code HELLOSUB10.
The books arrived in great condition.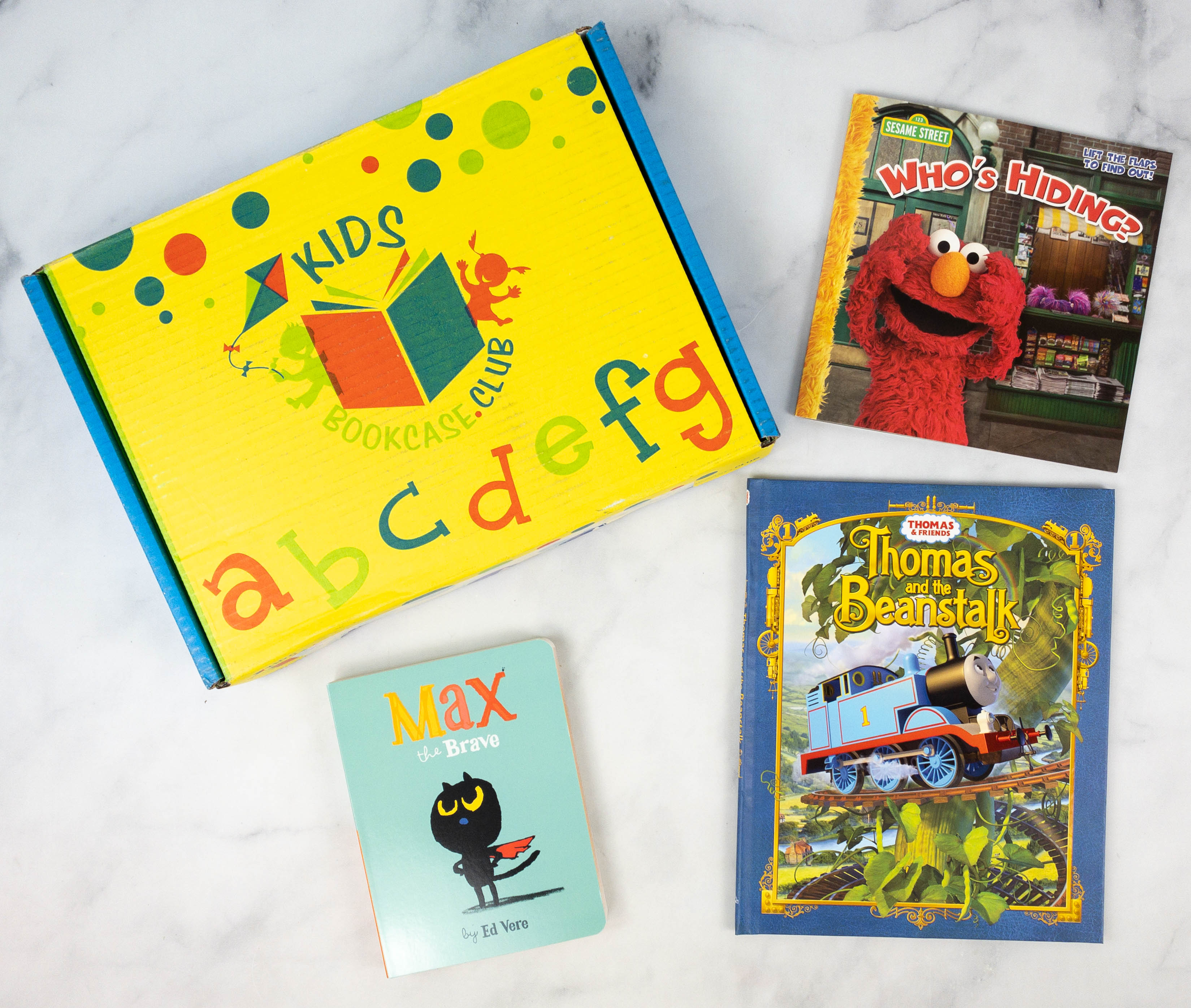 Everything in my box!
Max the Brave by Ed Vere ($9.89)
A New York Times and USA Today Bestseller!

Max is a fearless kitten. Max is a brave kitten. Max is a kitten who chases mice. There's only one problem: Max doesn't know what a mouse looks like! With a little bit of bad advice, Max finds himself facing a much bigger challenge. Maybe Max doesn't have to be Max the Brave all the time…

Join this adventurous black cat as he very politely asks a variety of animals for help in finding a mouse. Young readers will delight in Max's mistakes, while adults will love the subtle, tongue-in-cheek humor of this new children's classic. Readers of all ages will enjoy learning how to be brave with Max in this brave book for kids.
This board book features a kitten, who is supposed to chase mice but isn't sure what a mouse looks like. It's a witty and funny story that easily appeals to kids.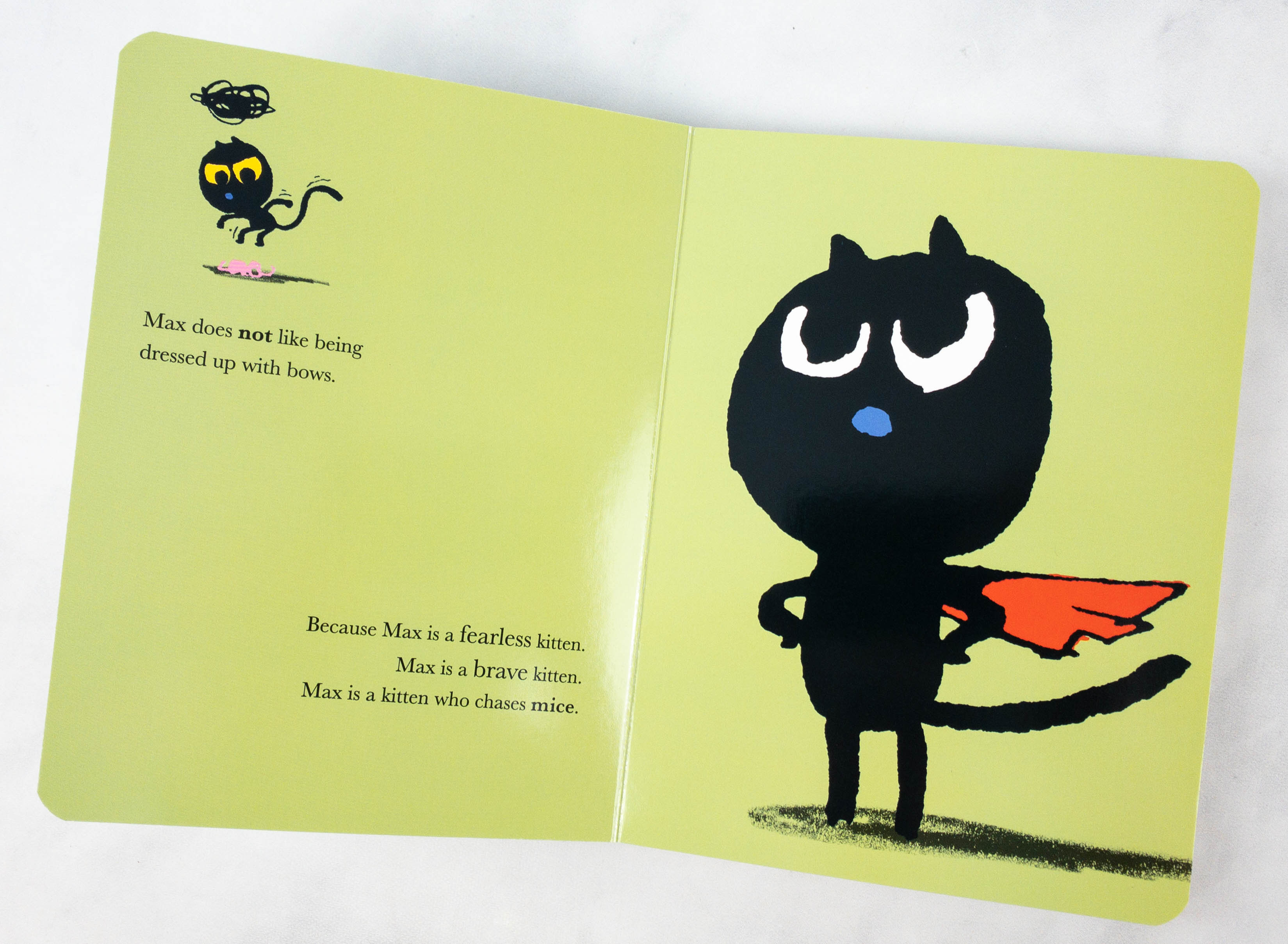 This is a great book to read to kids during bedtime. The plot is simple and easy to follow, while the illustrations are charming!
Huge hit with my 3 year old!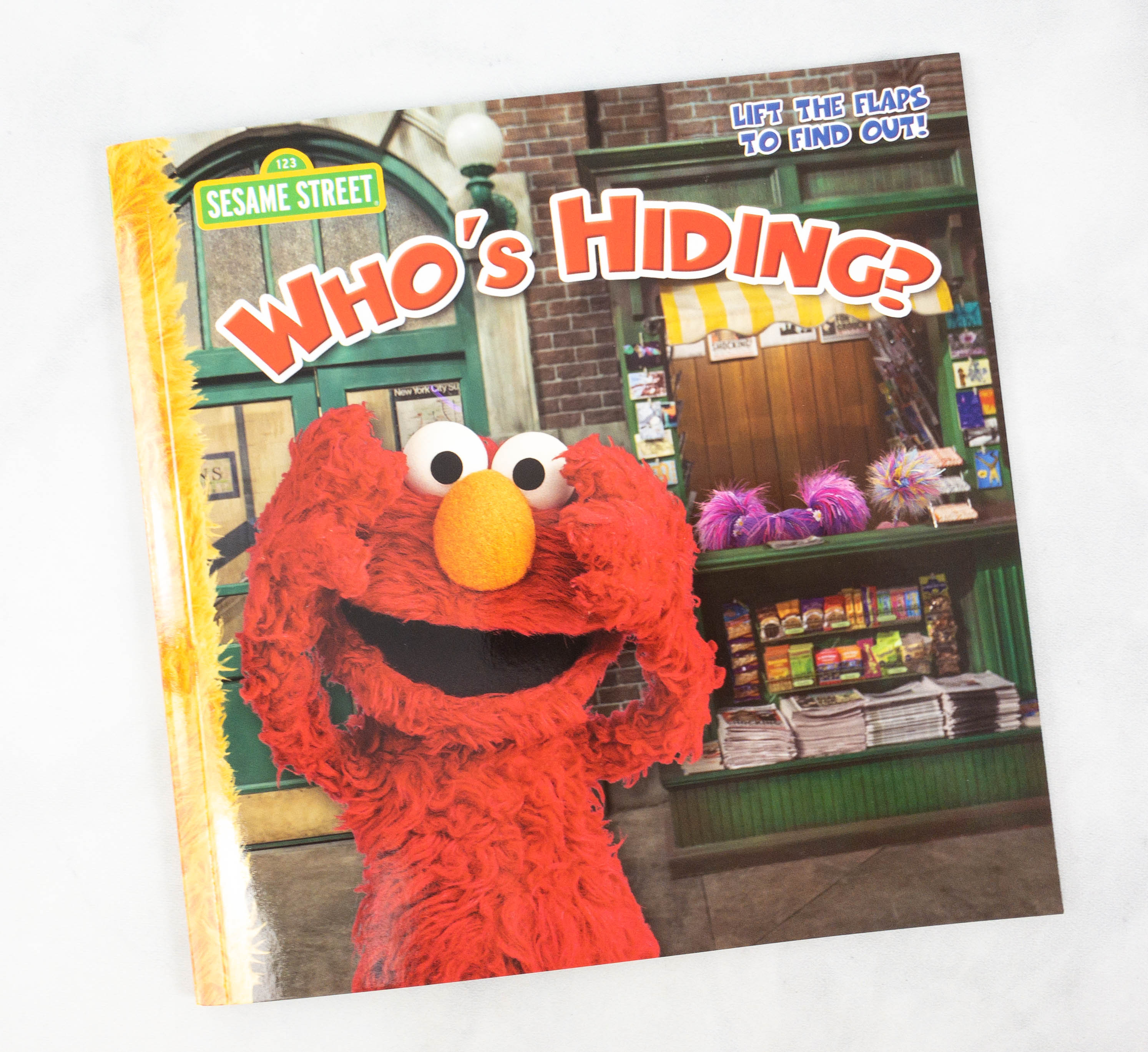 Sesame Street: Who's Hiding? ($2.99)
Elmo and his Sesame Street friends play peekaboo in a lift-the-flap storybook.

Elmo and his Sesame Street friends play peekaboo in this lift-the-flap storybook! Girls and boys ages 2 to 5 can read guess-who clues and peek under the flaps to see if they are right about "Who's hiding?" Illustrated with full-color photographs, the book is printed on heavy paper that will hold up to repeated interactive play.

Sesame Street first harnessed the power of media to educate children more than four decades ago, changing children's television forever. Populated with furry creatures and a diverse cast, it was the first show of its kind and provided a blueprint for educational media for generations. There are more than 90 million Sesame Street "graduates" in the United States alone, and fans old and young can find their favorite fuzzy friends on PBS, HBO, Sesame's award-winning website and chart-topping YouTube channels, as well as in books, toys, apps, healthy foods, and other products that benefit preschoolers and their families.

Sesame Workshop, the nonprofit educational organization behind Sesame Street, aims to help kids grow smarter, stronger, and kinder through its many unique domestic and international initiatives. These projects cover a wide array of topics, which address specific needs, such as girls' education, financial empowerment, and autism. In 2019, Sesame Street will celebrate its 50th year of distributing quality educational content to families around the world. Sesame Street is the most trusted name in early learning.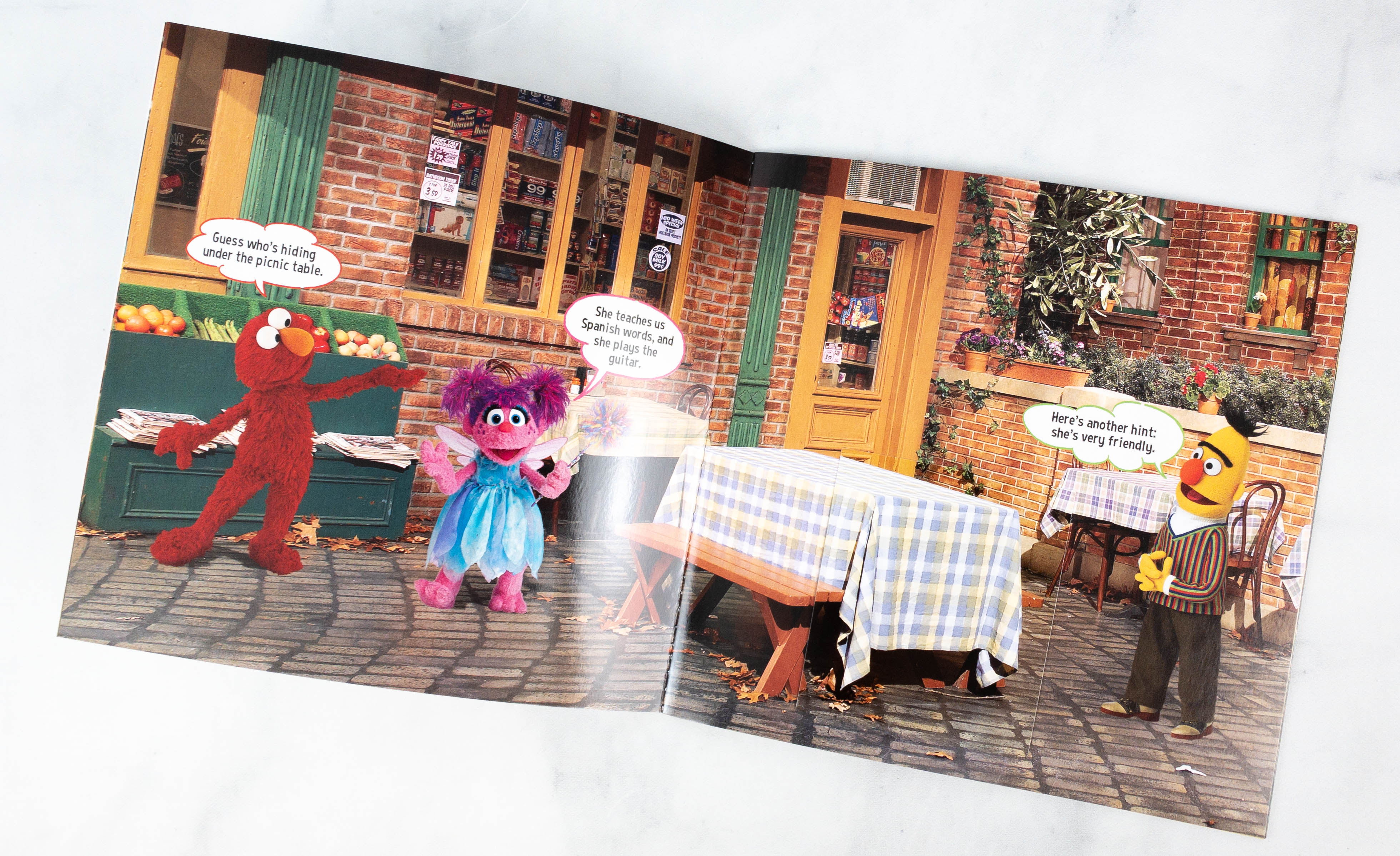 The next book is a lift-the-flap storybook that features Elmo and his Sesame Street friends!
This is a fun and engaging book with full page photos. It's a great read for Sesame Street fans and for any kid who loves interactive books. The pages are also thick and sturdy, so you don't have to worry about them ripping from the constant flipping and lifting.
Thomas & Friends: Thomas and the Beanstalk ($10.99)
Thomas the Tank Engine stars in a retelling of the fairy tale "Jack and the Beanstalk." Thomas tells his friends the story of Jack, the magic beans, and the giant beanstalk before bedtime. The next day, while carrying a load of beans, Thomas is bashed in an accident and dreams that he rides up a giant beanstalk to a land of giants high above the clouds. Thomas & Friends™ fans ages 3 to 7 will be riveted by this beautifully illustrated hardcover story—a familiar fairy tale retold in a thrilling new way, featuring their favorite little blue engine, his good friends Percy and James, a tiny golden steam engine, and a pinch of magic.
My kids were sent to a magical adventure in this Thomas & Friends' version of Jack and the Beanstalk!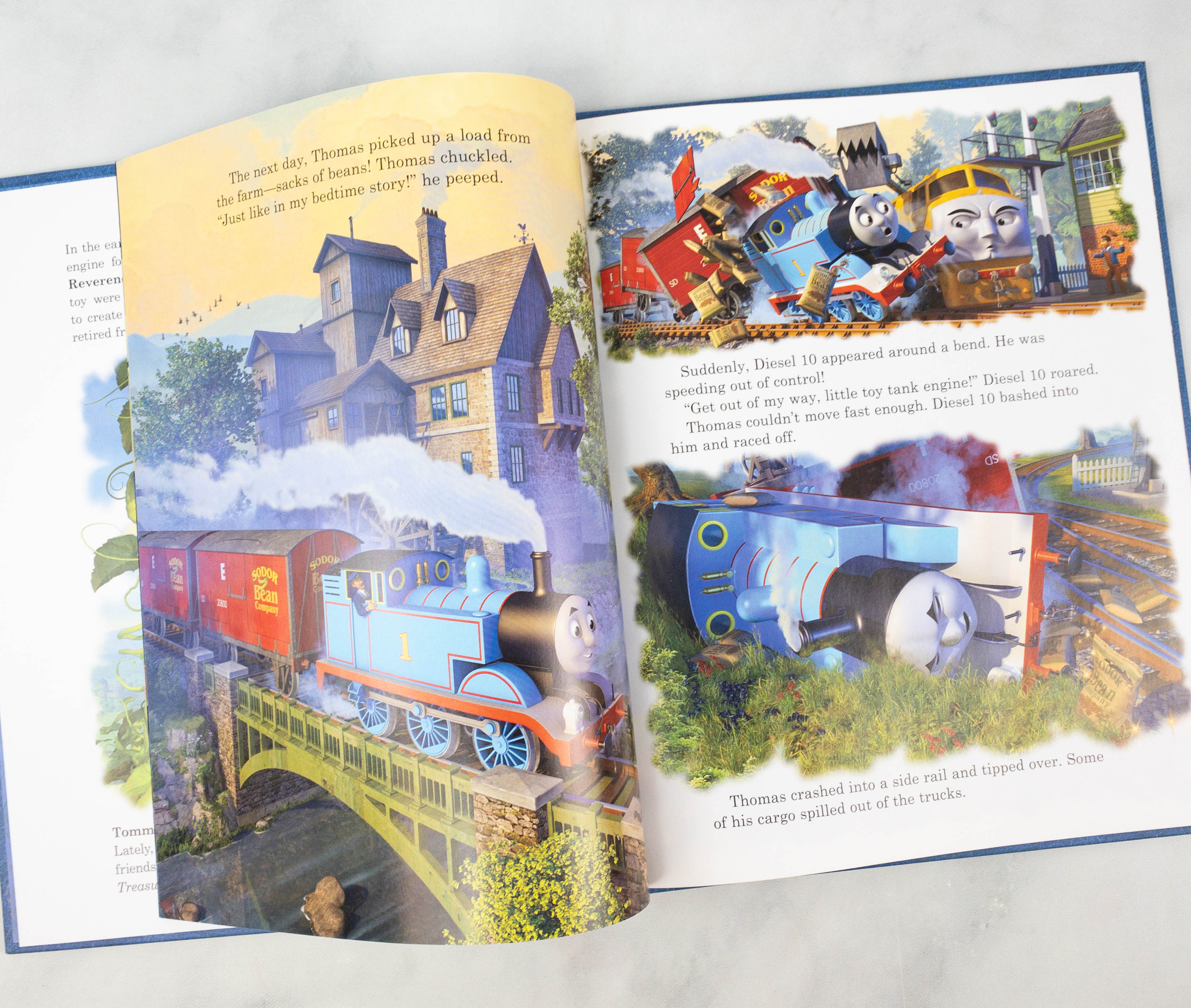 Every part of the story is matched with well-detailed illustrations.
They did a great job of putting a fun twist to the classic fairytale. My kids loved it! There were some parts that made them giggle as well!
It was another great set of books from Kids BookCase Club! As promised, all the books are fun-filled and age-appropriate. The first book is about an adorable kitten named Max and his adventures. The next one is a classic Sesame Street book that featured my kids' favorite characters from the show. The box also included a fun version of Jack and the Beanstalk featuring Thoma s the Tank Engine! These books also feature lovely illustrations, which my kids can't get enough of. All in all, this subscription is perfect for young readers! They provide books for specific age groups and it's also a great way to start building a children's book collection!
Are you getting Kids BookCase Club?