KidKits is a craft and activity subscription box for kids. Each box comes with 10 activities (or 5 in the KidKit Mini) and all the materials and tools needed to complete them. KidKits are created and designed by a certified teacher to encourage learning through play. Kits are released monthly and come with crafts and activities to highlight the month and season. KidKits come with 10 crafts and activities for $40/month. KidKit Minis come with 5 crafts and activities for $25/month.
DEAL: Get $10 off your first box! Use coupon code KIDKITFAM.
Some of the materials were packed in brown paper bags.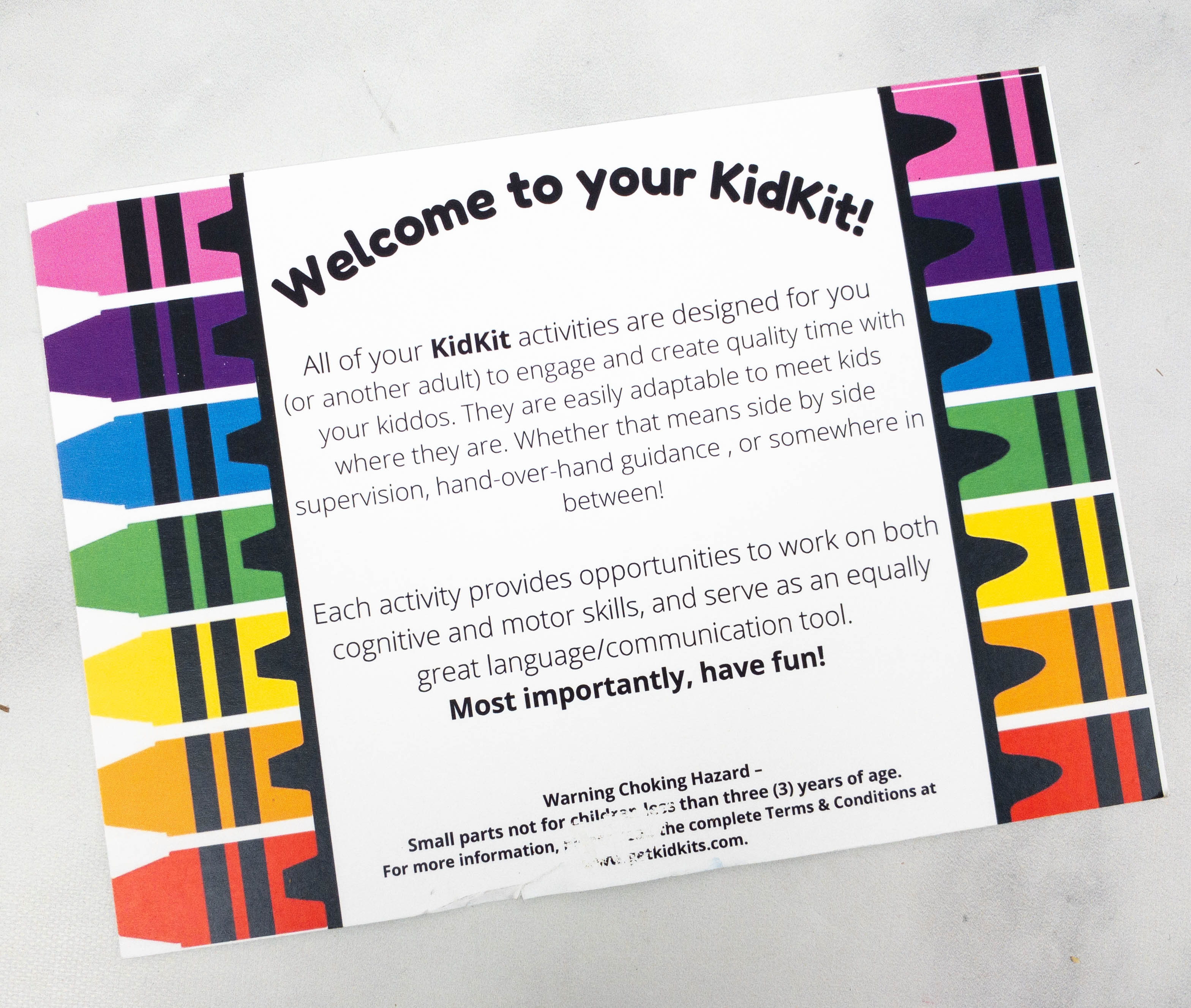 This card tells us more about KidKits!
All of your KidKit activities are designed for you (or another adult) to engage and create quality time with your kiddos. They are easily adaptable to meet kids where they are. Whether that means side by side suprvision, hand-over-hand guidance, or somewhere in between!

Each activity provides opportunities to work on both cognitive and motor skills, and serve as an equally great language/communication tool.

Most importantly, have fun!
This card contains a message from Lindsey, the creator of KidKits!
Another card lists the activities included in this month's box, along with short descriptions and sample photos.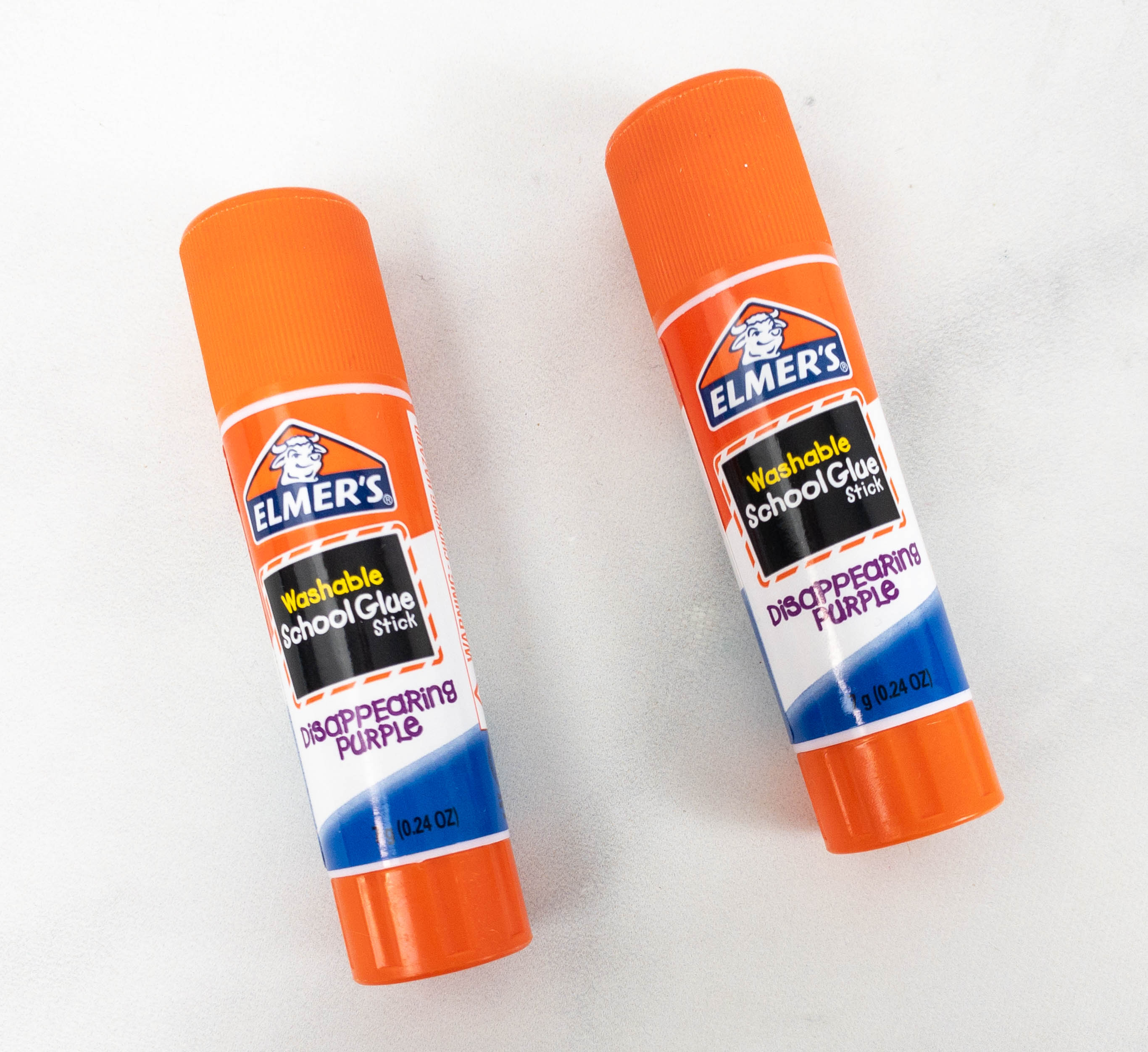 The kit included 2 glue sticks that my kids can use for all the projects.
Backyard Burger. The first activity is called Backyard Burger! Using the cutouts provided, kids will make their own homemade burger. This is a good small motor exercise and it also encourages imaginative and creative play.
My daughter started layering the ingredients of the burger on the paper plate. Since each layer is colored, this is also a good opportunity to practice color identification skills. The little sesame seeds were great for improving fine motor skills!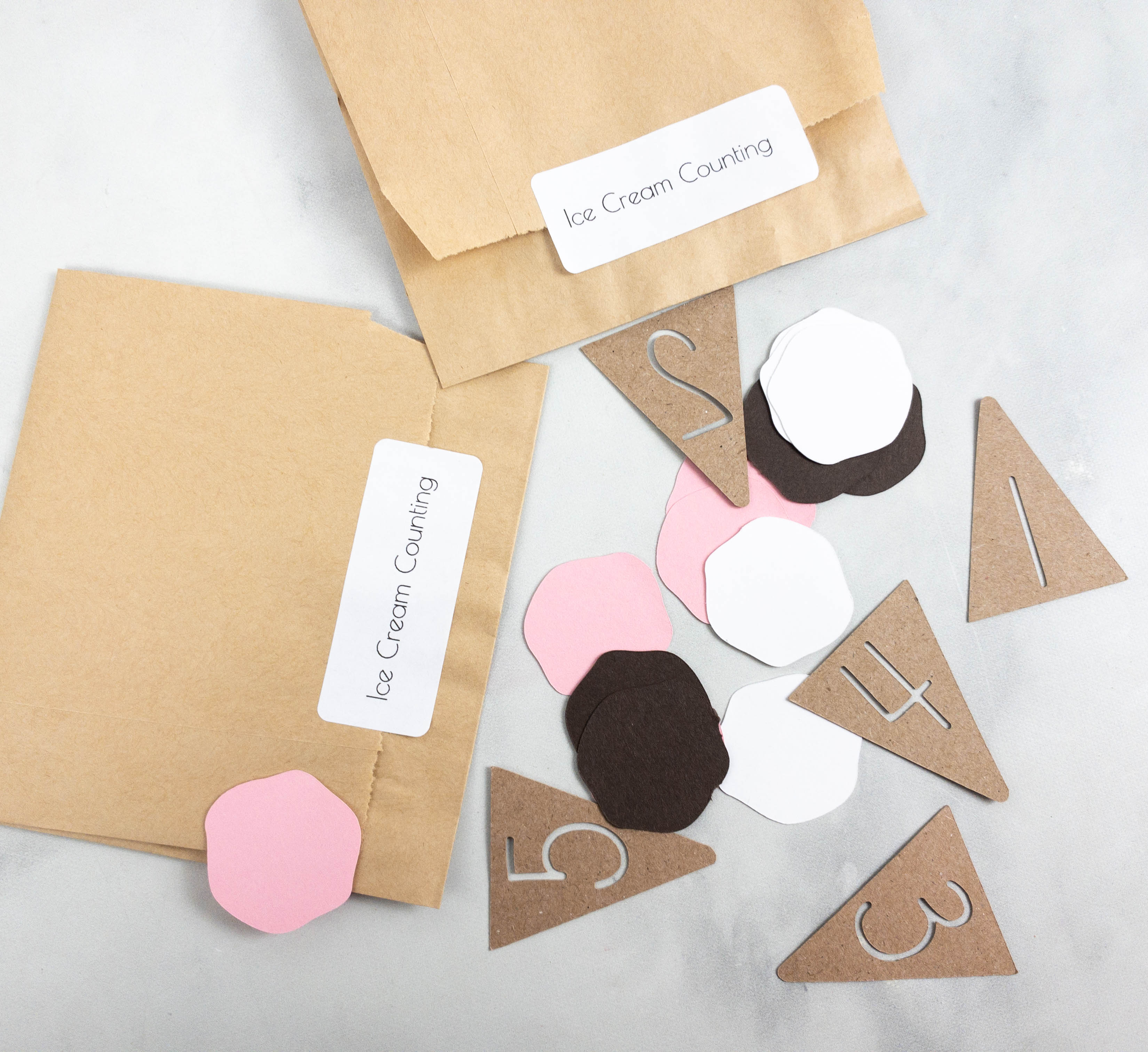 Ice Cream Counting. The next activity is a fun way to learn numbers with the help of ice cream!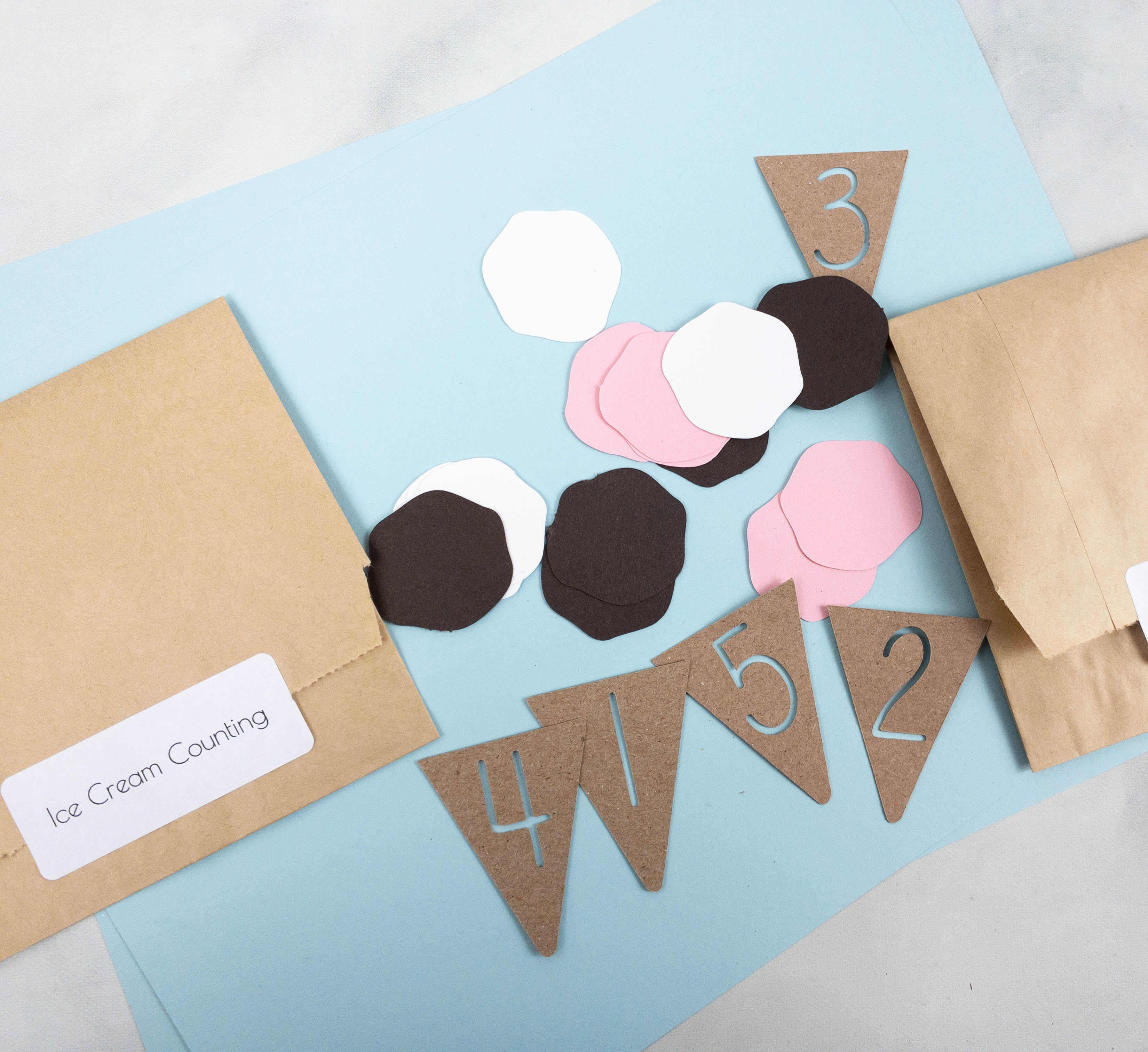 Materials for this activity include cone cutouts with numbers and the ice cream cutouts in pink, black, and white.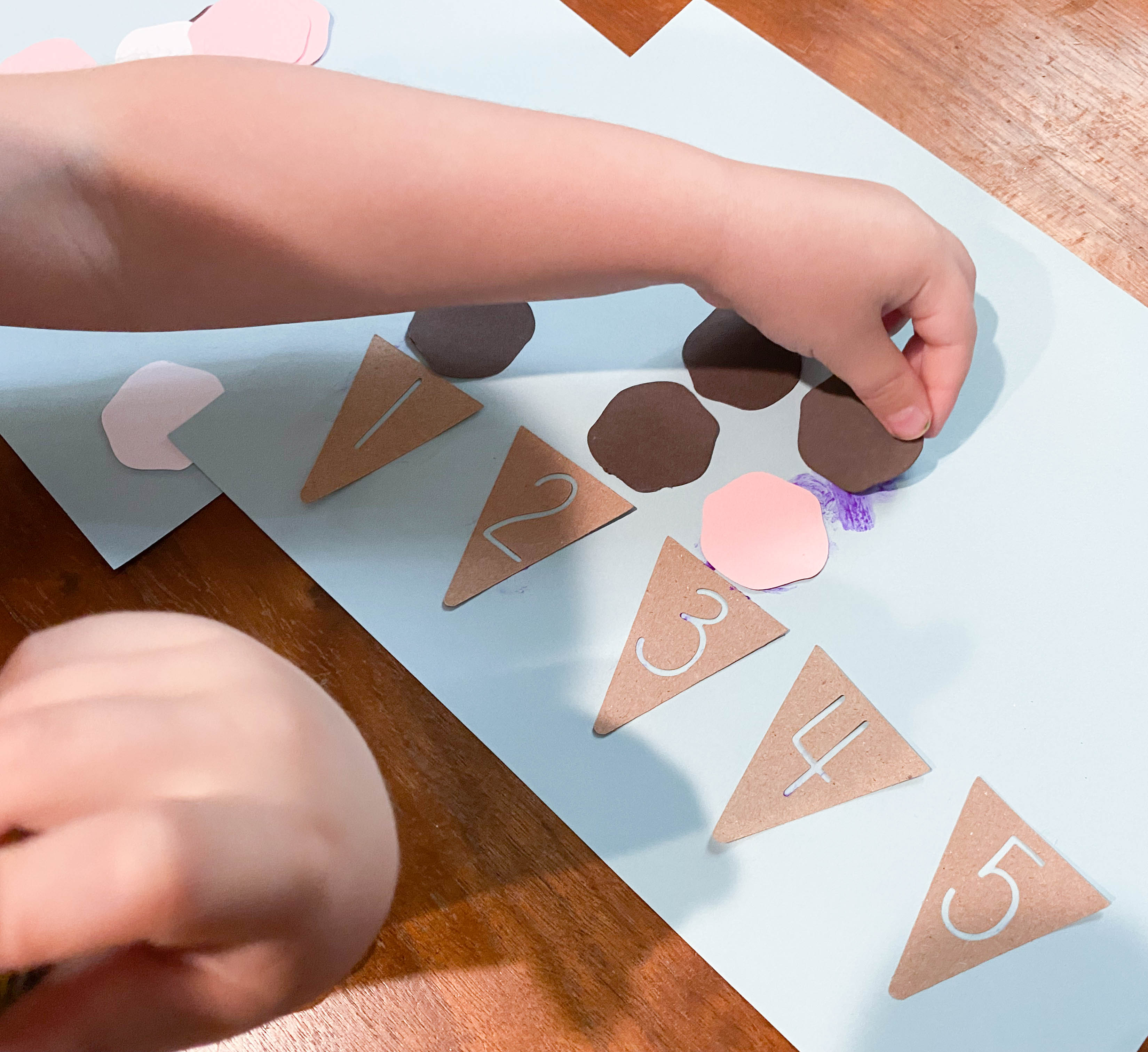 Kids just need to stack the ice cream scoops with the coordinating number on the cone. Aside from enhancing counting skills and number identification skills, it's a good fine motor exercise.
Feed the Fish. Here's another fun game that encourages imaginative play! The kit provided a fish cutout, googly eyes, scales, and pompoms that will serve as the fish's "food"!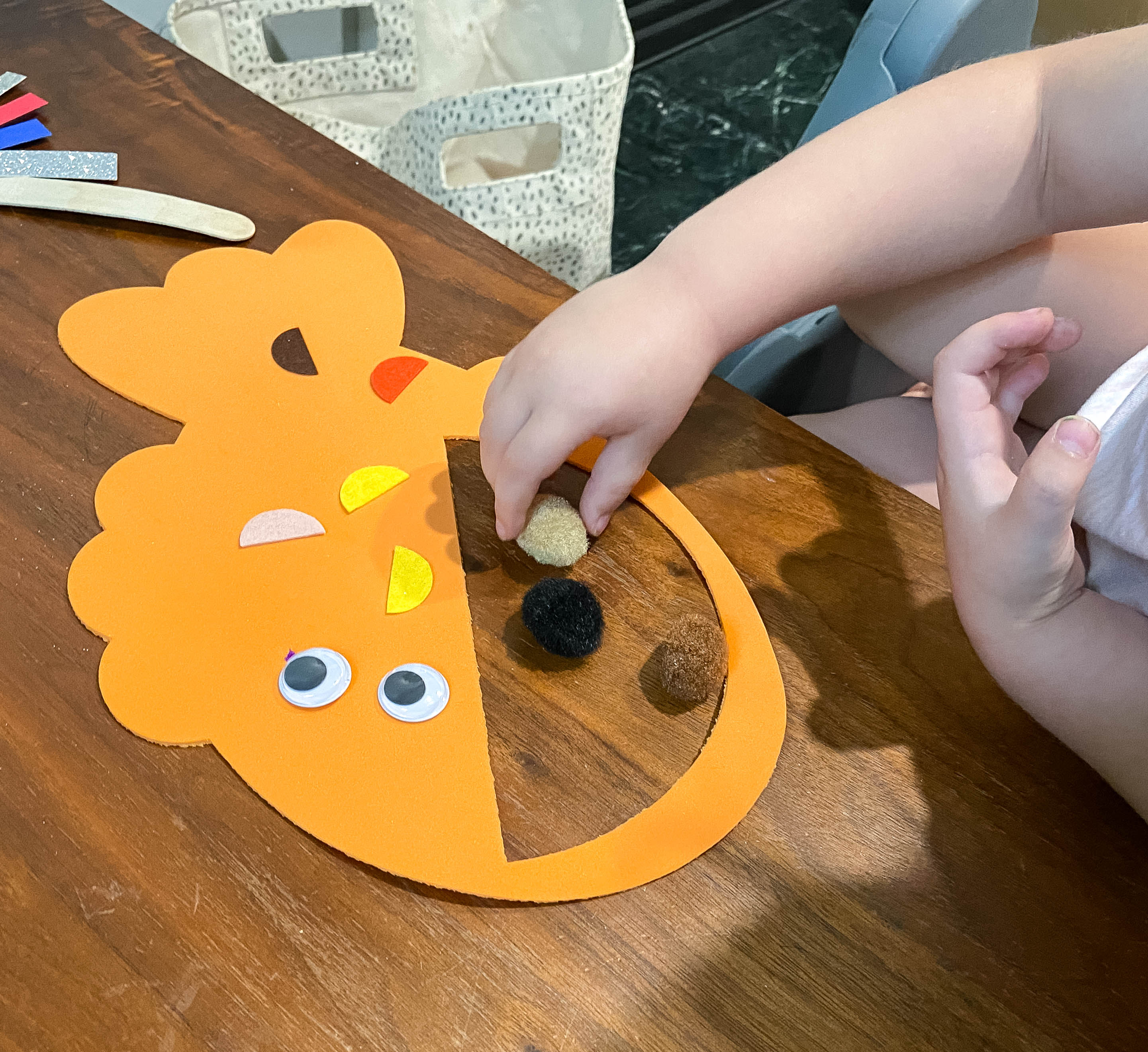 After decorating the goldfish with colorful scales, my kids started to practice feeding the fish. You can also take the fish to the water to make it more fun and turn it into sensory play as well.
This activity is ideal for enhancing both fine motor and gross motor skills, as well as hand eye coordination.
Olympic Torch. We also received an Olympics themed activity this month. The kit included paper cutouts that resembles flames plus a cone for making an Olympic Torch!
The first step is to lay the cone open and glue the paper flames on the edge. Then, apply glue to the flap and fold around into a cone shape.
The last step is to seal it with a sticker featuring the Olympic Rings. Now, it's ready to be used by our torchbearer!
Paper Fireworks. For the last activity, my kids made paper fireworks!
Like the previous activity, colored papers arrived pre-cut, so all my daughter had to do was to put everything together using the glue. Popsicle sticks were also provided.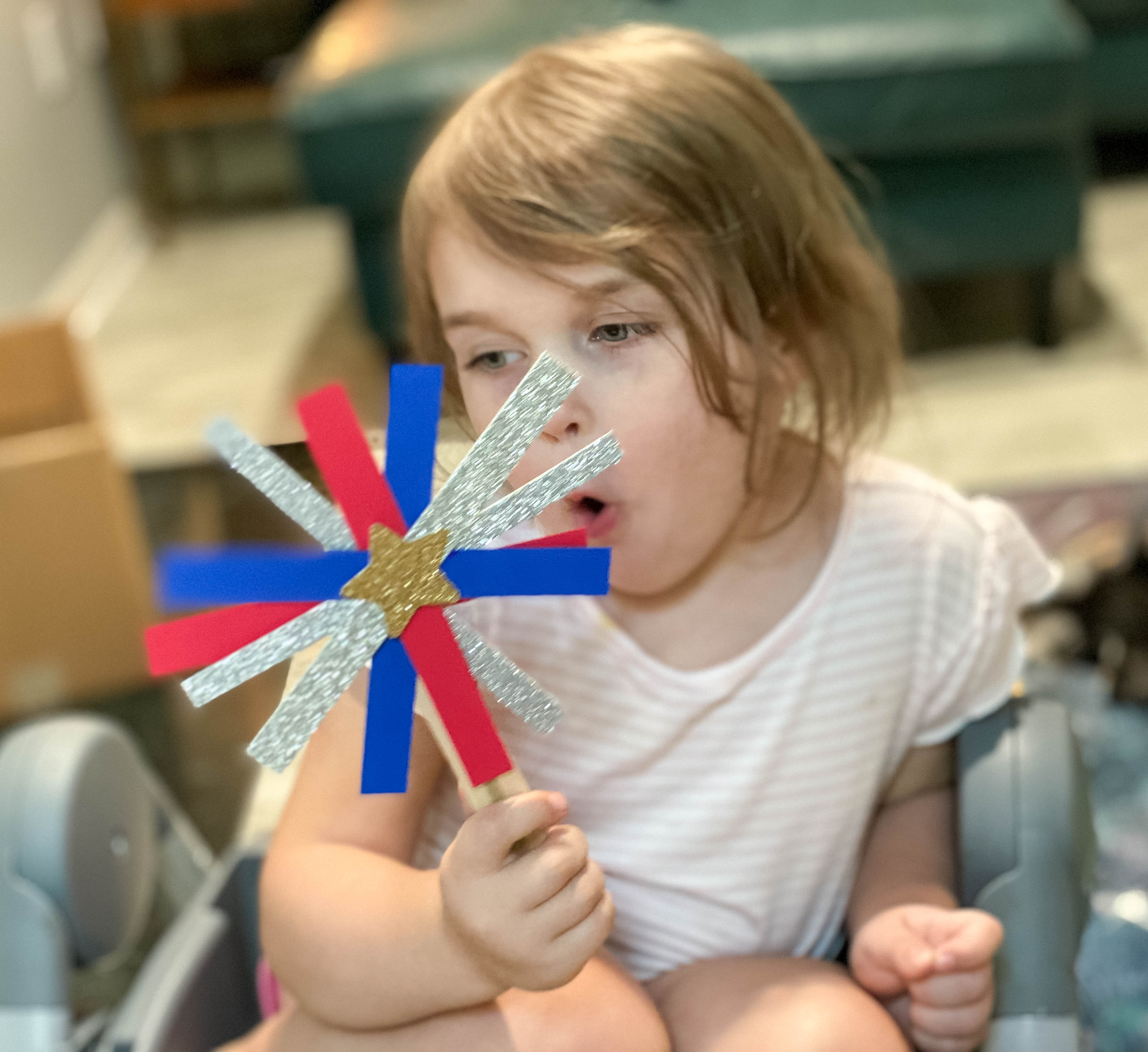 Here's my daughter's finished paper fireworks! She used it for pretend play afterward.
Here's another look at this month's activities!
It was another fun filled KidKits box! There are 5 activities and all the materials were provided in separate envelopes, making it convenient for parents and guardians as well. My daughter's favorite among all the activities are the Olympic torch and paper fireworks, which both encourage imaginative play. The other activities are also fun and they help enhance different skills including counting, number identification, color identification, and more. She wants to do ALL the crafts in the box when we open it, but you can totally split them up by week or session. If you're looking for ways to keep kids busy and creative, this activity box is a good option. They send activities on a regular basis, complete with materials, so you don't even have to go for an emergency run to the arts and crafts store anymore!
What do you think of this month's box?