We have some spoilers for the September 2021 Ipsy Glam Bag!
School, work, life is back in session—and whether you're headed to the office or putting the finishing touches on your dorm room, we've got the beauty essentials to help you bring your 'A' game this month and beyond. We're talking skin-soothing (and clearing) formulas, confidence-boosting lip colors, and mascaras for when you need to look put-together in a flash. Here's a peek at what you could score in your September Glam Bag
First, the Bag Reveal: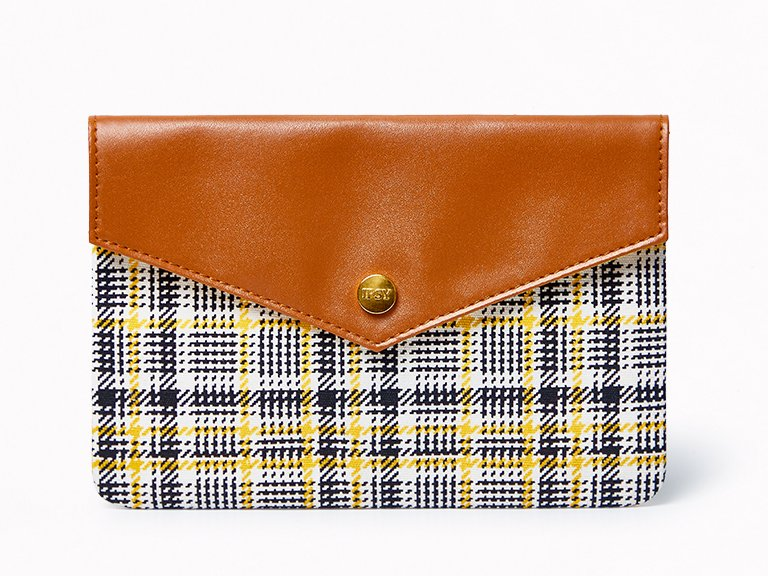 Ipsters signed up to receive a Glam Bag this September 2021 might receive:
BAREMINERALS SKINLONGEVITY Long Life Herb Serum
With this strengthening serum, your skin will be ready to face anything that comes your way. It's made with Long Life Herb, which has been part of the local diet in Okinawa, Japan for centuries, plus a blend of botanical extracts that are richer in minerals and vitamins than superfoods for skin like kale and spinach. Work this into your routine and it'll work magic on your skin, helping to strengthen, protect with antioxidants, minimize fine lines and wrinkles, and help your skin look younger and glowier.
BENEFIT COSMETICS BADGal BANG! Mascara
When it comes to makeup, mascara is one that we always have on hand. Some days, it's the one product that helps us look and feel pulled together in an instant. For your lushest lashes yet, try this volumizing mascara by BENEFIT. It promises lots of lift thanks to aeroparticles, one of the lightest materials used in space technology (which is pretty awesome if you ask us), and comes in a pitch black formula for major depth and drama. Plus, the custom brush has a 360-degree reach to coat every lash lash—from root-to-tip and every corner.
ORIGINS ORIGINAL SKIN™ Matte Moisturizer With Willowherb
This ORIGINS moisturizer is about to become the MVP of your skincare stash. Like all of their products, it's made with super-effective and healthy ingredients, The matte formula (great if you're not big on shine) uses willowherb extract to help brighten dullness, laminaria saccharina to balance oils, and salicylic acid to clear clogged pores that can cause breakouts. Plus, the lightweight formula is perfect for all skin types—from normal to oily to combo.
TARTE SUGAR RUSH™ Lash Smoothie
Super cute name, chic white packaging, and a formula that takes our lashes from meh to ah-mazing—that's why we're obsessed with this best-selling mascara from TARTE. Like a green smoothie for your lashes, it's infused with healthy ingredients like growth-boosting castor oil, coconut, kiwi, avocado, and to help your lashes grow, baby grow, while conditioning and nourishing them for less breakage. This treatment and mascara in one helps you build volume with ease for fuller, healthier looking lashes both instantly and over time.
TATCHA The Rice Wash
This cult-fave skincare brand routinely delivers on innovative, unique, and seriously beautiful products we can't get enough of. The rice wash uses Japanese rice powder, used in Japanese cleansing rituals for centuries, to help naturally soften and hydrate skin, and boost immunity. (Rice is buzzy! Here's all you need to know about the benefits of rice water for hair.) Okinawa algae and hyaluronic acid work together to preserve moisture, boost your skin's barrier, and replenish ceramides for skin that feels smoother and looks plumper. And if you need another reason to love, it feels so satisfying on your skin every time you use it.
GRACE & STELLA Spray All Day Rose Spray
The delightfully light, powdery, and fresh scent of rose water, plus all of rose water's skin-soothing benefits in a bottle? We're in. Use it in the a.m. as a refreshing way to wake up your skin and your senses, spritz it on midday to refresh and reset makeup, and use it before bed for a hit of hydration. Rose water's anti-inflammatory benefits are also great for calming irritated or stressed-out skin and acne, and it helps maintain your skin's pH levels to keep your complexion balanced and happy.
NATURELAB. TOKYO Perfect Shine Clarifying Scalp Scrub
It's a fact—a healthy scalp means healthier hair. To keep your scalp in check, try this gentle foaming sugar scrub made with sake water (rich in probiotics) that helps balance your scalp's pH levels while removing product build up. Grape stem cells help bring back shine, while pearl extract (a potent antioxidant) helps give hair major luster. Hair feeling dry? Hyaluronic acid helps lock in moisture both now and over time. If you're looking to give your hair new life, this baby's your go-to.
IBY BEAUTY Carry On Eyeshadow Duo
When you're looking to create a gorgeous eye look, and you're short on time, look no further than this beautiful duo. With Auberge (a matte reddish brown ) and Bon Voyage (a rose gold shimmer) you've got all you need to build a subtle to glam look that'll certainly get compliments. Plus, each formula is infused with rosehip seed oil and vitamin E so it nourishes your lids and blends on like a dream.
ORYZA Champagne Shimmer Palette
It's time to get glowing and this eyeshadow quad is here to light the way. This compact palette includes four eye-catching shades—berry shimmer, yellow gold, topaz, and opal shimmer—that you can blend or wear alone to create a complete custom eyeshadow look. Consider it your go-to for any occasion, day or night. No matter where you wear it, you'll be in the spotlight.
What do you think of the Ipsy spoilers this month? Ipsy is a monthly beauty subscription that's just $12 per month! See our monthly Ipsy reviews to get the deets on the most popular beauty subscription box there is!