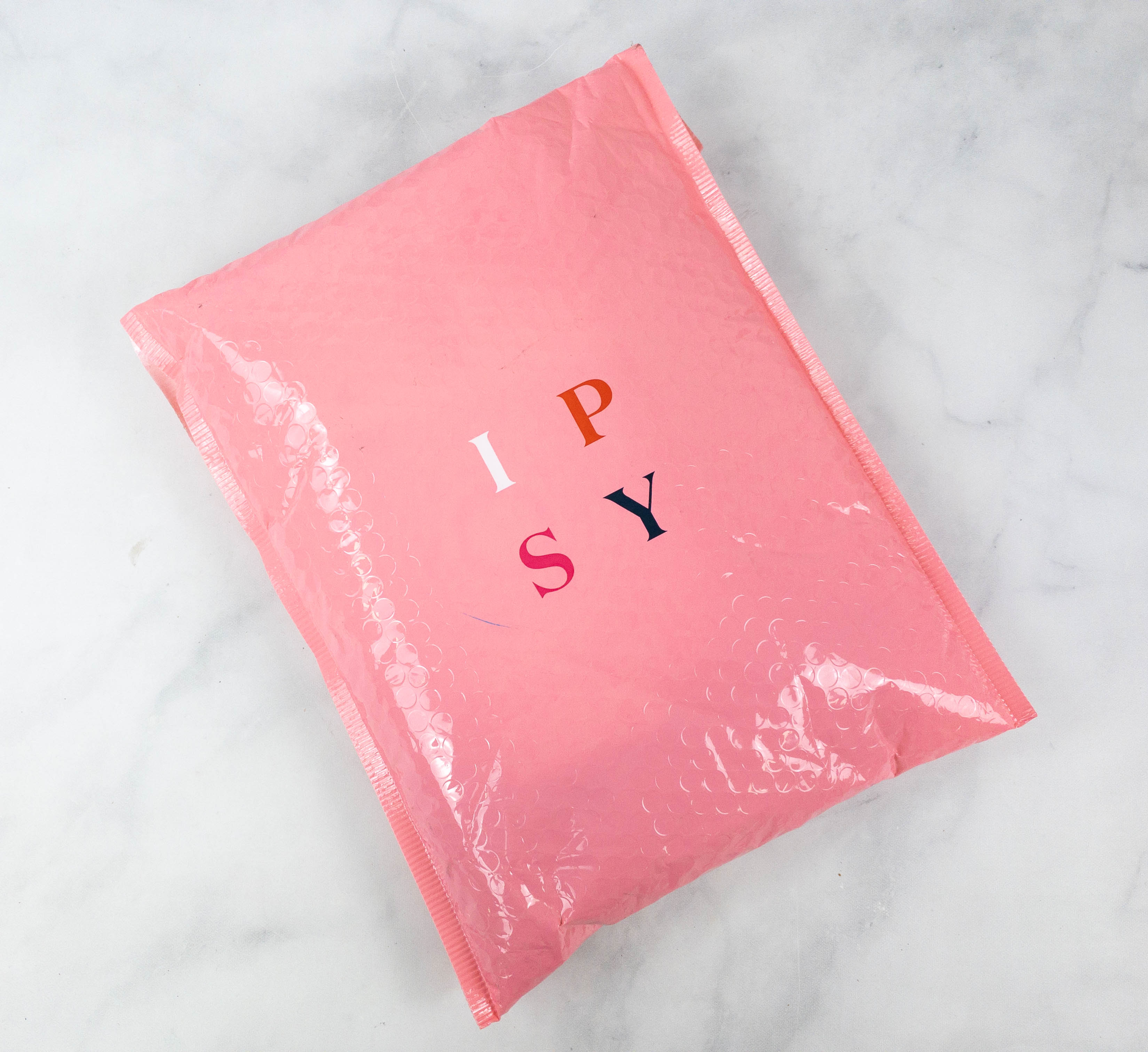 Ipsy Glambag Plus is the upgraded version of the monthly Ipsy Glam Bag. For $25 a month, it contains 5 full-size products from brands you love, plus a deluxe makeup bag with every shipment. The promised value of each box is $120 worth of products. It will contain variations, but there are far fewer compared to the regular Ipsy Glam Bag. Be sure to continue to rate and review your bag to help personalize it to your needs. Check out our Ipsy Glam Bag Plus explainer to find out every detail of this subscription! Glam Bag Plus is definitely a Hello Subscription reader fave – it's in five different lists in our readers' selections for the best subscription boxes!
Ipsy Glambag Plus subscribers choose three items for their bag – Ipsy selects two!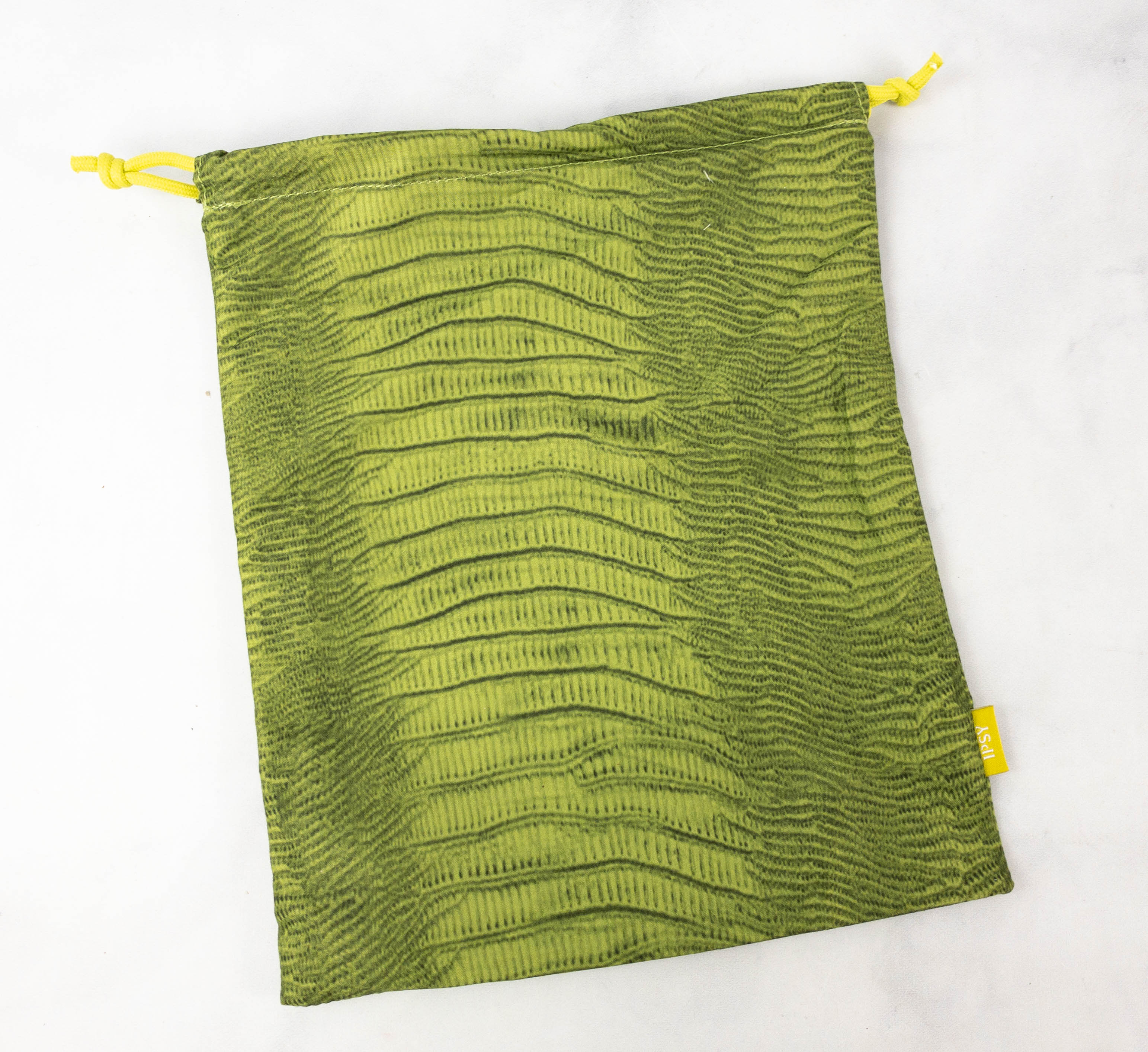 The items were packed in a green drawstring pouch with a snakeskin inspired print.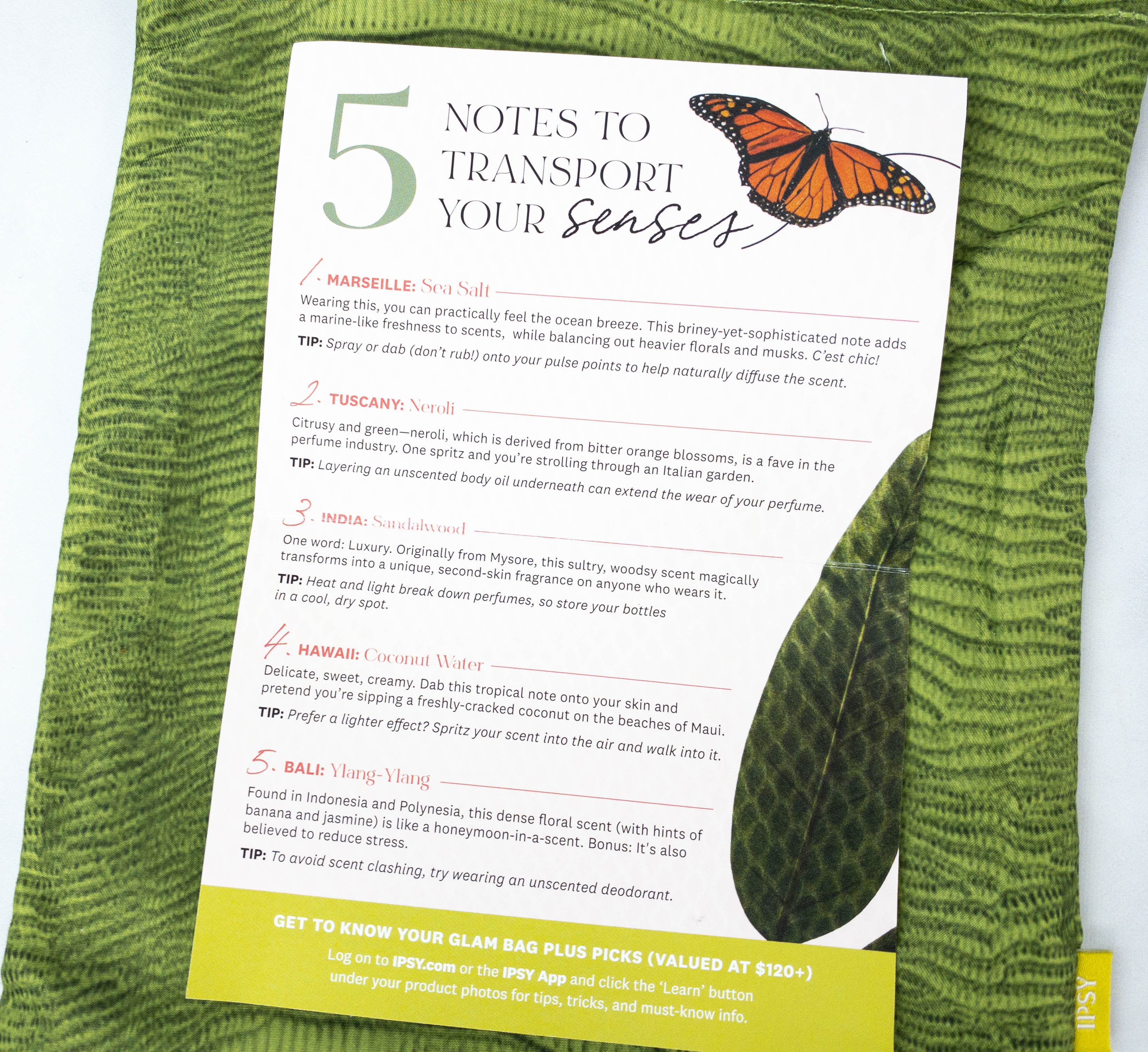 This month's theme is WANDERLUST.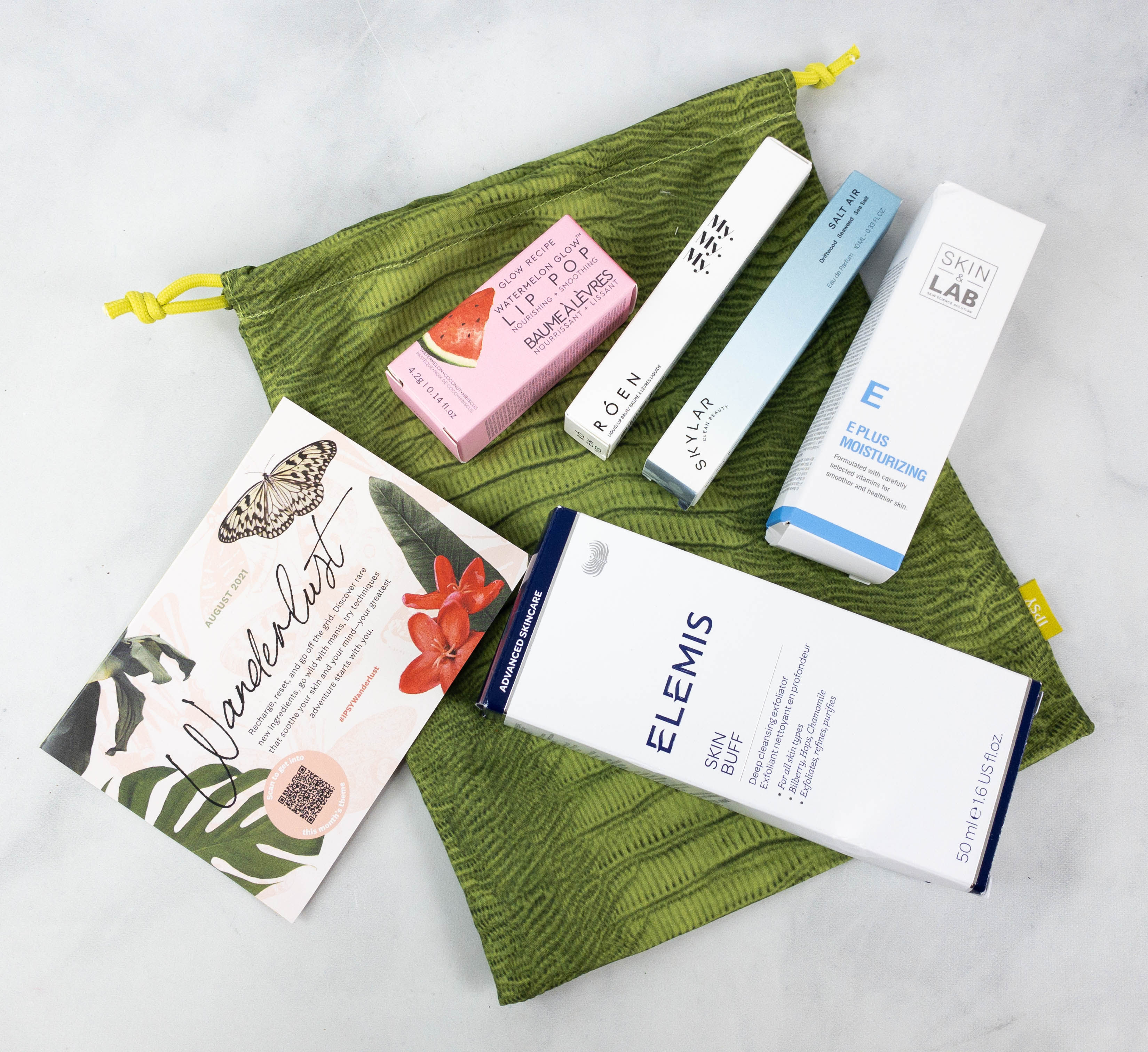 Everything in the box!
Ipsy Picks
Elemis Skin Buff ($41) Ideal for dull skin, this face scrub is packed with fine granules that help remove dead skin cells and a combination of bilberry and chamomile that soothes the skin. It promises to leave the complexion smoother and brighter. To use, warm a pea-sized amount on your palms first before massaging it onto your skin. Then, rinse it off with warm water. What's great about the formula is that it doesn't dry out the skin and it's not abrasive.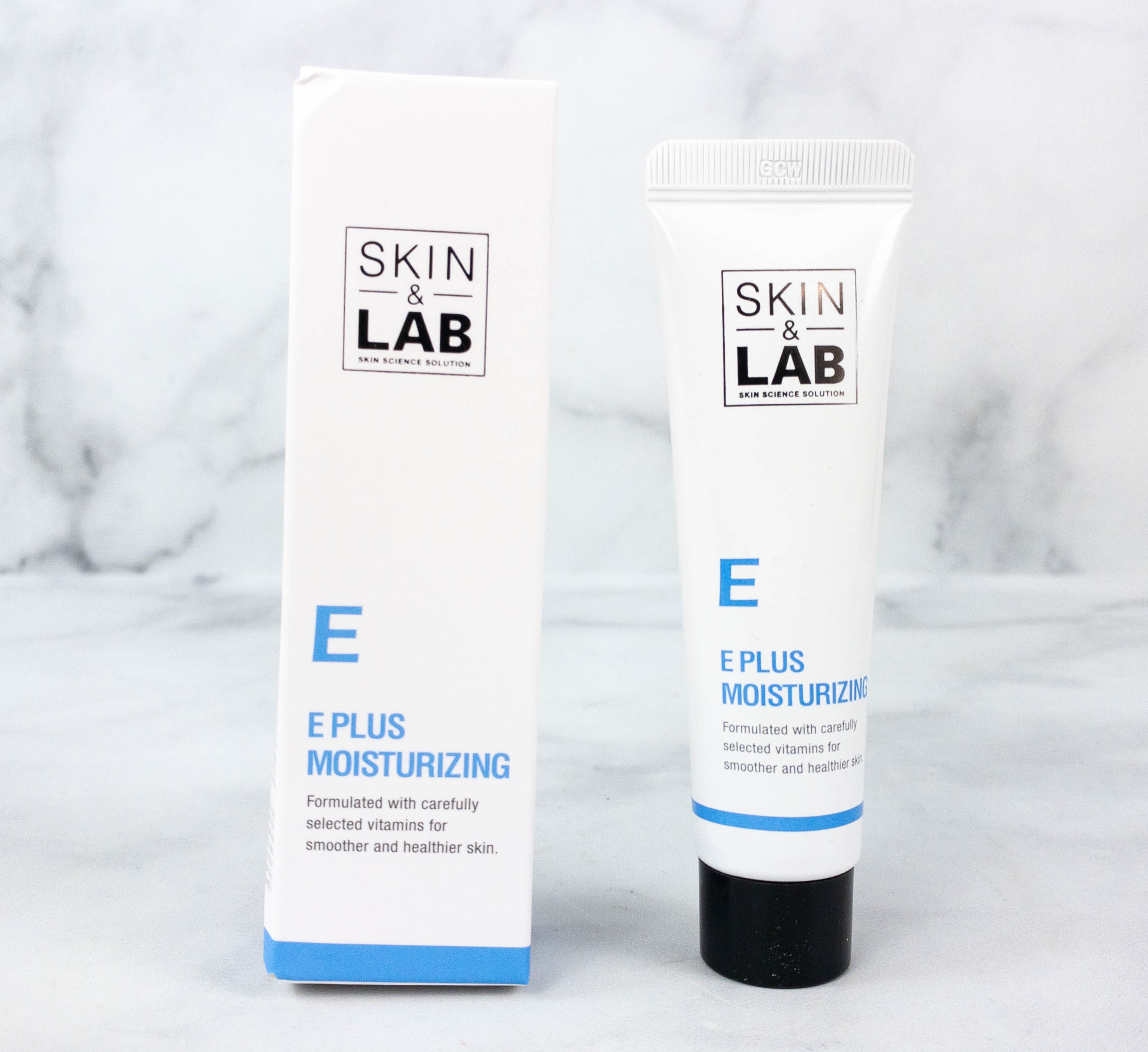 Skin & Lab E Plus Moisturizing ($10.95 – Full Size 30 ml) This cream from a Korean brand contains brightening mango seed butter and nourishing vitamin E. It's lightweight and it absorbs well, making it a great base for makeup as well. Another key ingredient is mineral water, known for its hydrating properties. This is ideally used in the morning before your sunscreen or as the final step of your night time skincare routine.
My Choices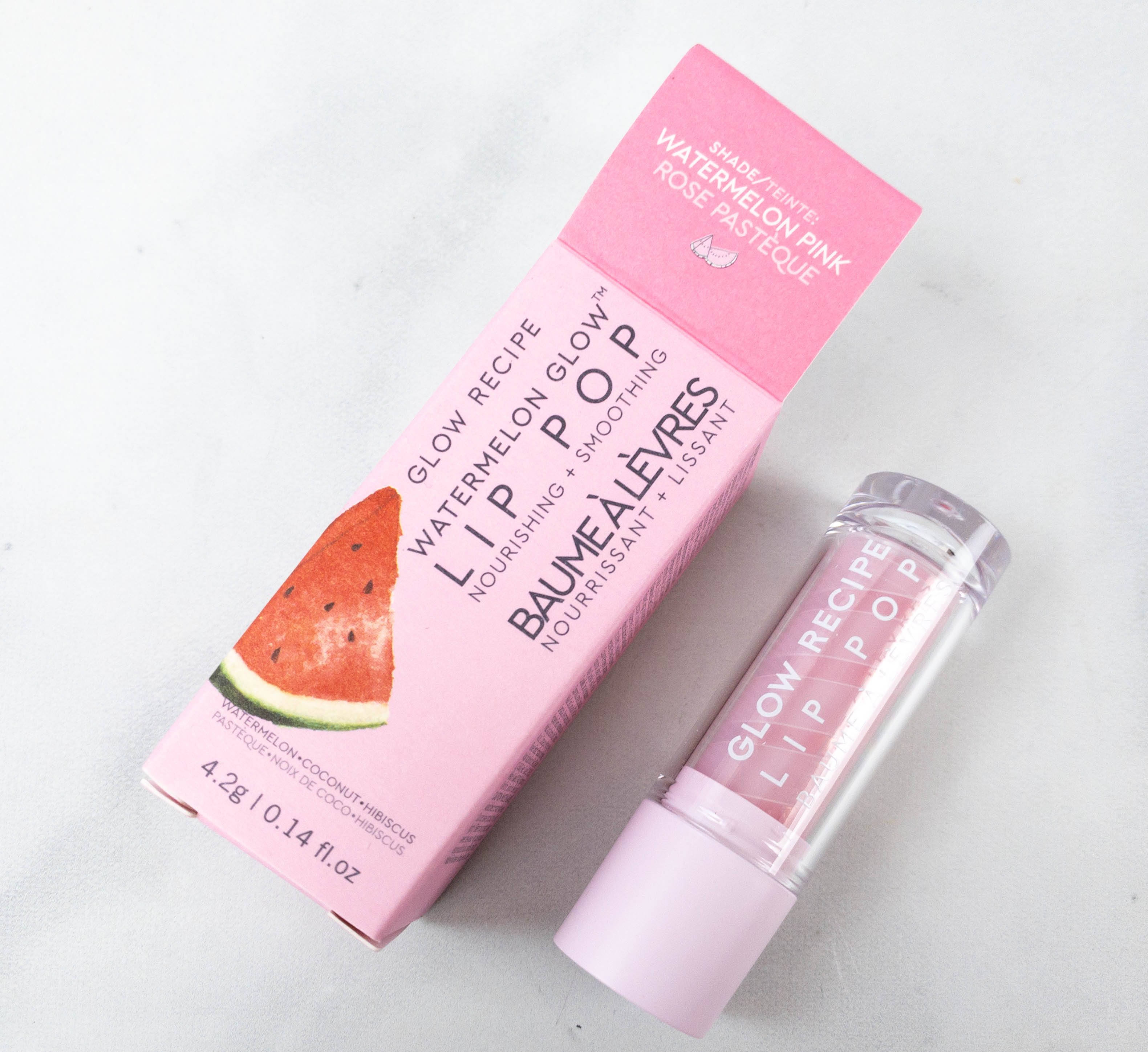 Glow Recipe Lip Pop in Watermelon Glow ($22) My first pick is this scrub-to-balm lip treatment that keeps the lips smooth and leaves it with a nice pop of color.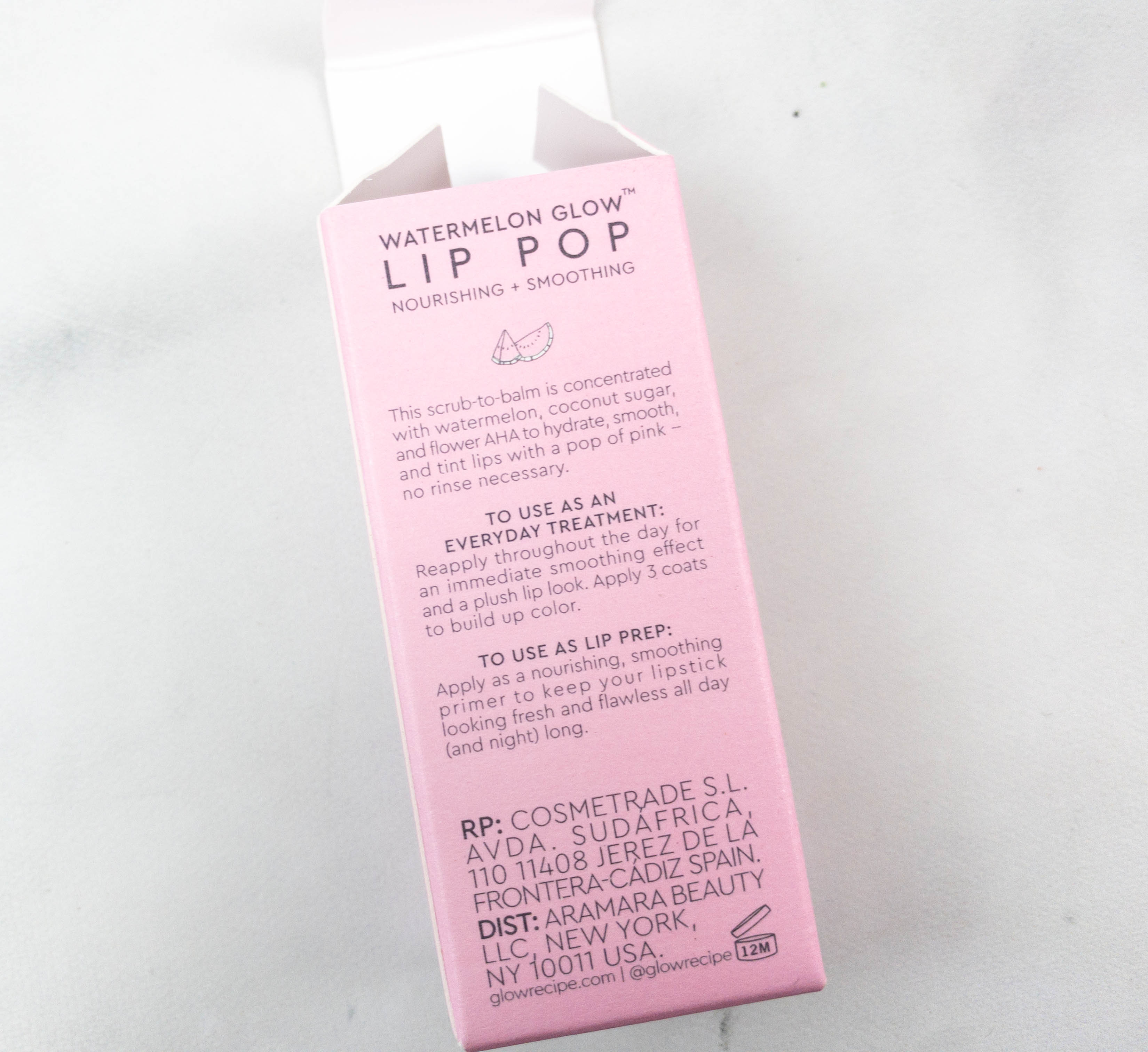 It's made with watermelon, coconut sugar, and flower AHA.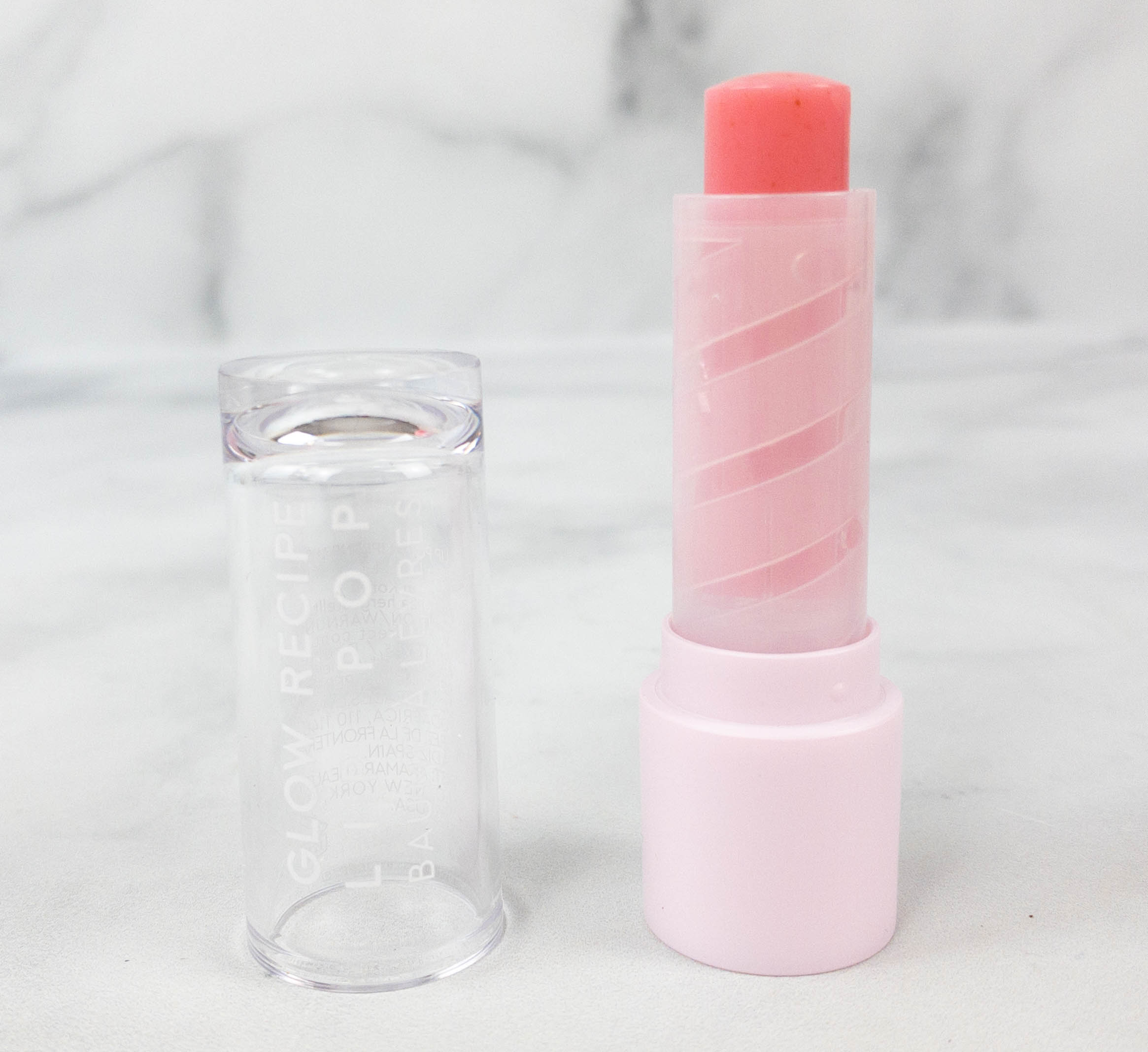 It's also easy to use! If you want to use it as a lip treatment, you can reapply it throughout the day. At least 3 coats are needed if you want to achieve a nice color. It's sort of an odd product – you can feel the granules when you apply it – but not on your lips after it's on. It has such a nice sweet melon scent.
RÓEN Kiss My. ($26) Here's another one of my picks, a liquid lip balm in a deep berry shade called Scout. It's a great alternative for regular lip glosses as it's not too heavy or too sticky.
It gives my lips a beautiful shine like a lip gloss, but it's more nourishing as it contains mango and grapeseed oils that protect and hydrate the lips.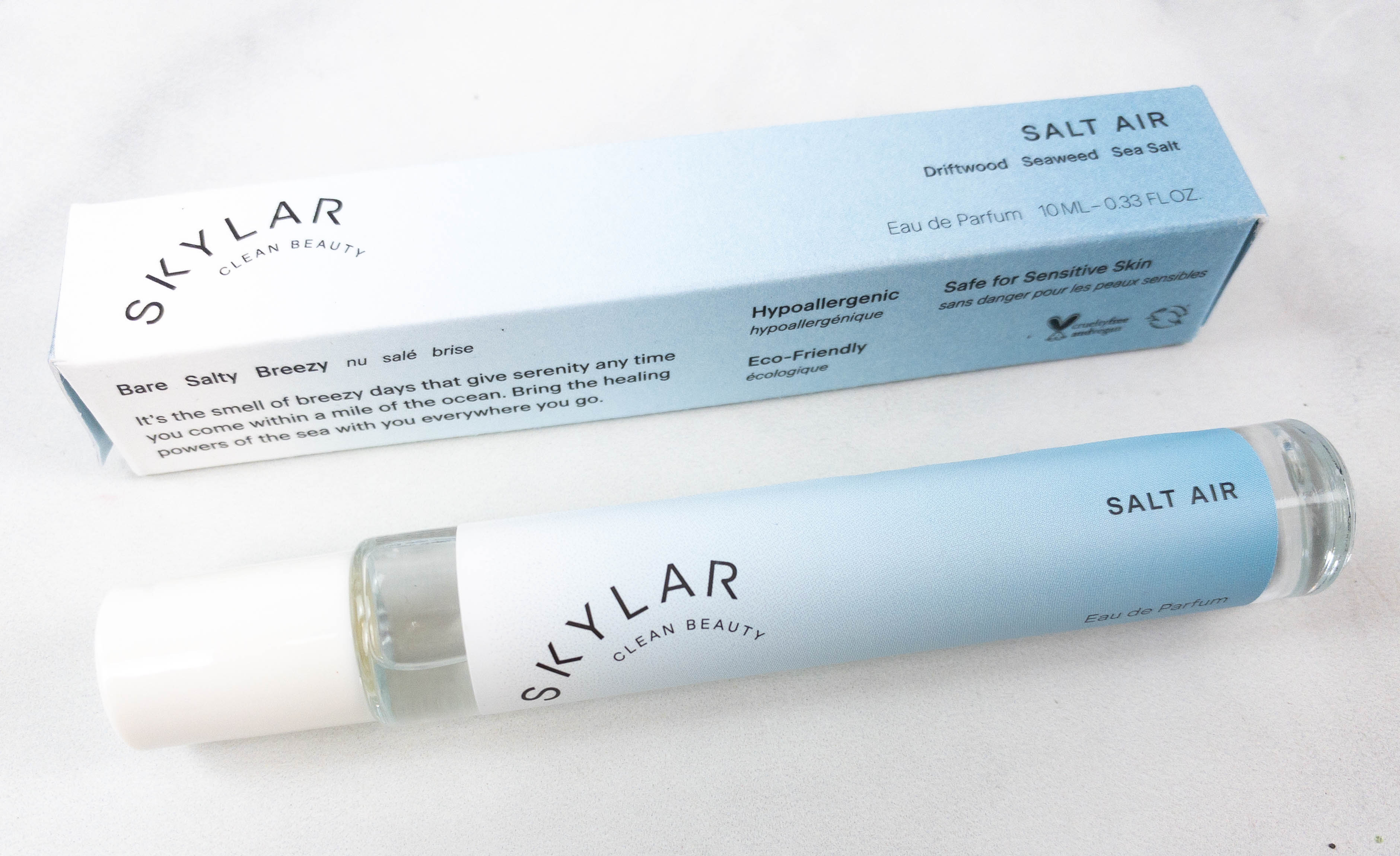 Skylar Salt Air Eau de Parfum ($29) Here's my last pick and it's a perfume from Skylar! It's beach-inspired, with its driftwood, sea salt, and seaweed scent notes.
The perfume came in a roller bottle container so it's easy to apply and is very convenient to bring when traveling. It's a super beachy scent of the masculine variety.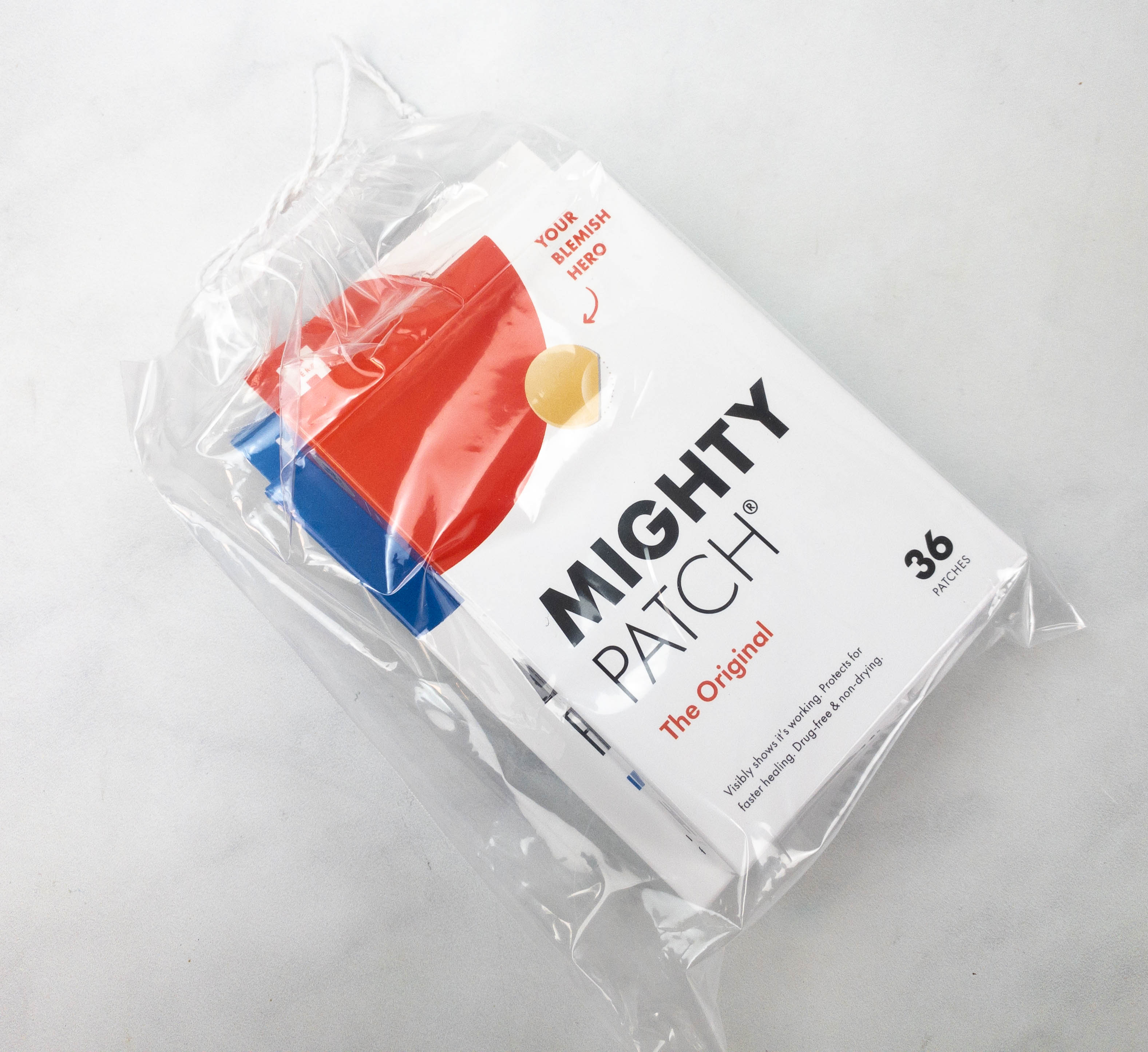 ADD ON: Hero Cosmetics Mighty Patch ($12.99) You also have the option to add more products to your bag! This month, I added this blemish patch. It helps soothe pimples overnight and it's easy to use. Just take a patch and place it over your pimple after cleansing your face. The patch contains Hydrocolloid which is a plant-based gel that helps gently absorb and trap the gunk from those pimples. I always add these on, the Hero website isn't great to use, and my daughter adores these. It's just so convenient to get them with my Ipsy.
Both the Ipsy picks and my choice items this month met my expectations. The Ipsy picks are a couple of skincare items, a face scrub and a moisturizing cream. They make a great combo for keeping the skin smooth, soft, and well-hydrated. Meanwhile, my choice items are a couple of lip products and a perfume that reminds me of the beach. I also have an add-on item this month, a pack of pimple patches that help reduce the appearance of pimple overnight. Excluding the patches, I received a total of $128.95 worth of products in this month's IPSY Glambag Plus! Aside from the beauty products, they also send a cute pouch that you can use and repurpose however you like!
What do you think of this month's Ipsy Glambag Plus?