Inku Crate is a monthly paper and stationery subscription box from Japan Crate. You can get this cute kawaii box for $35.95 per month, and there's also an option to get a 3-month, 6-month, or 12-month prepaid subscription. Each month, the box includes a selection of 6-8 Japanese stationery items like notebooks, planners,  pencils, pens, markers, stickers, office supplies, and even origami paper and other fun accessories. Inku Crate's kawaii stationery box made the list in our 2021 readers' choice picks of best paper and stationery subscription boxes!
DEAL: Get $3 off on your first box! Use this link and coupon code HELLO.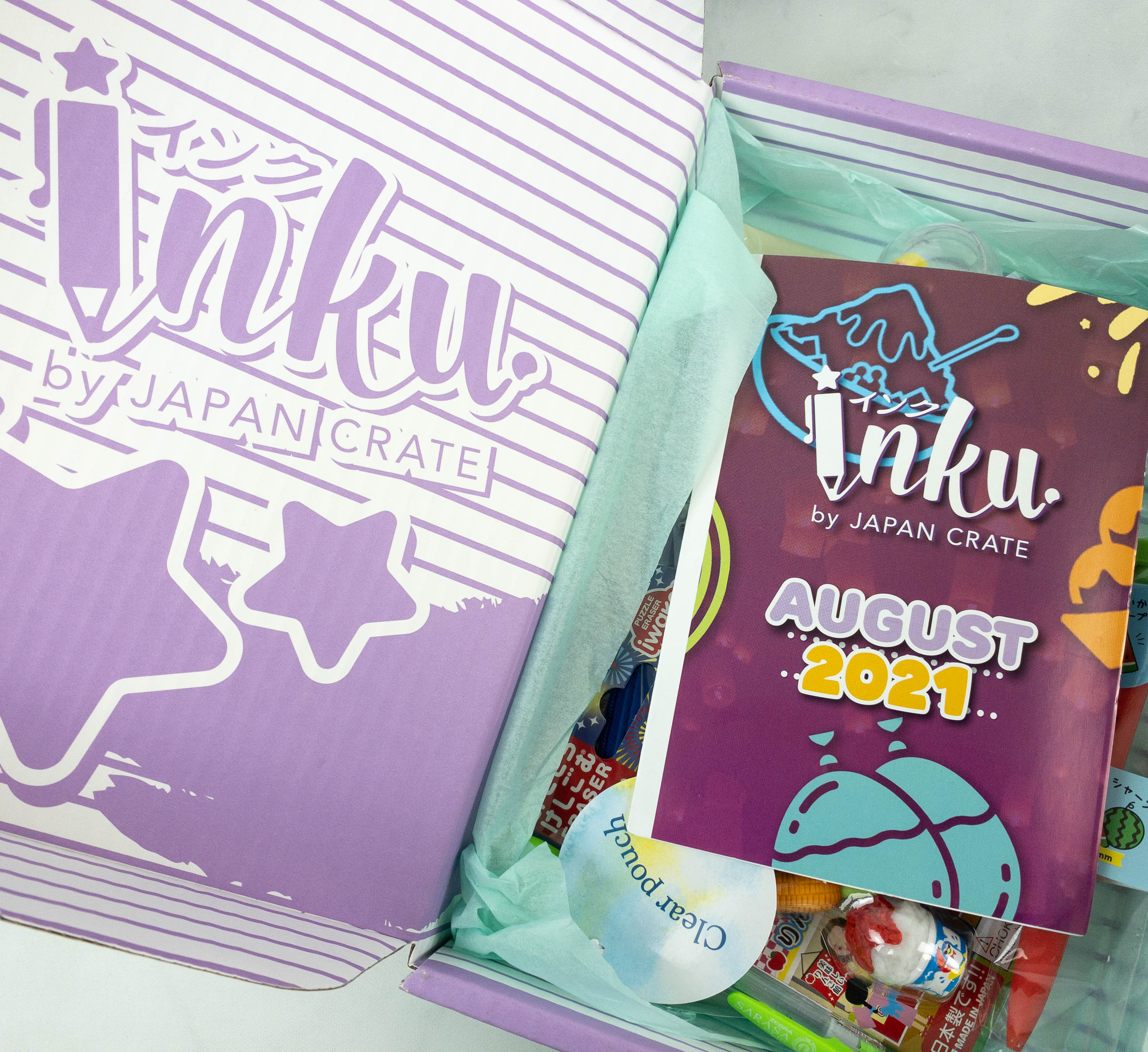 The stationery items were wrapped in tissue paper.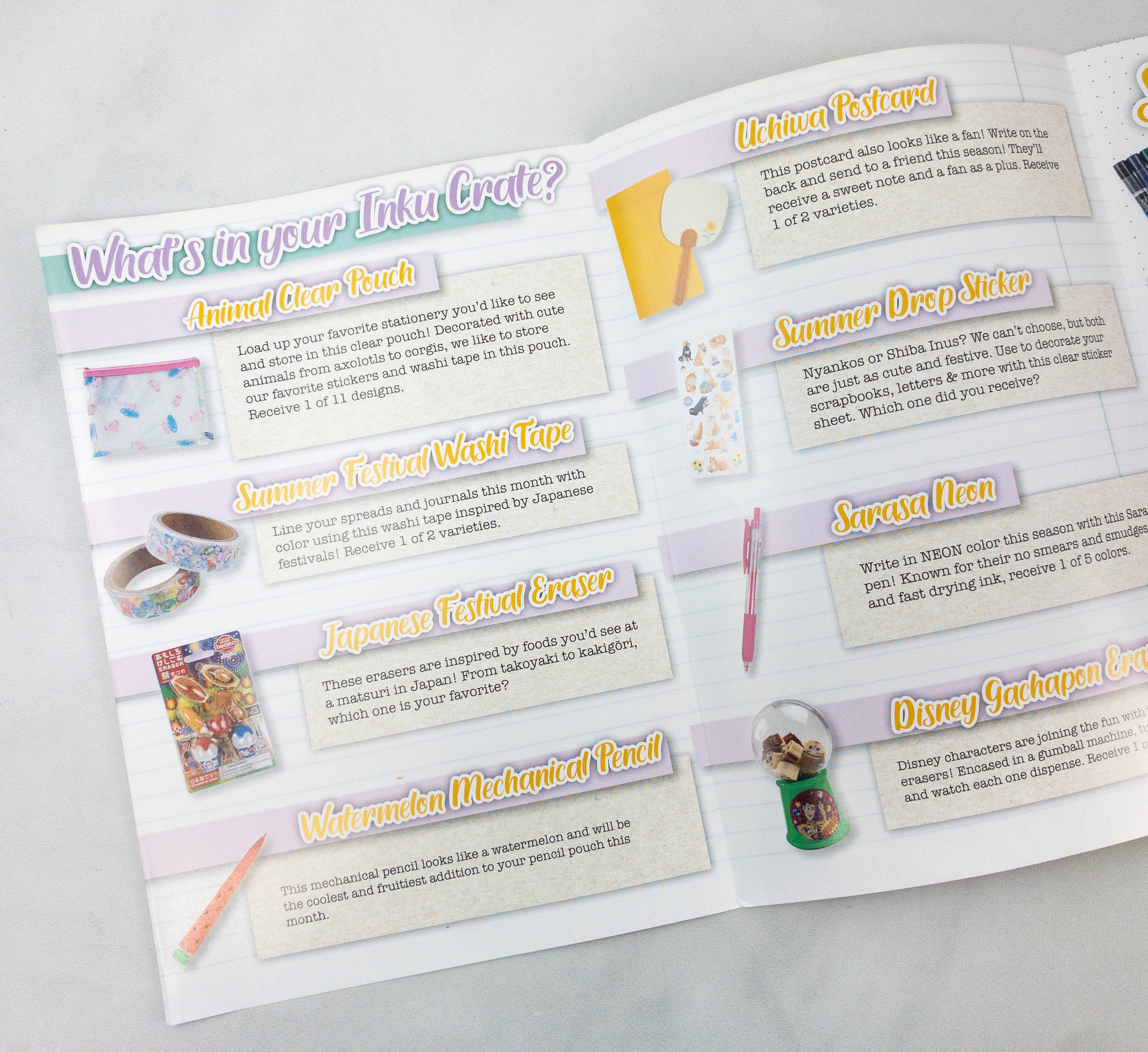 Inside the booklet is a list of all the items in the box, plus a brief description for each of them.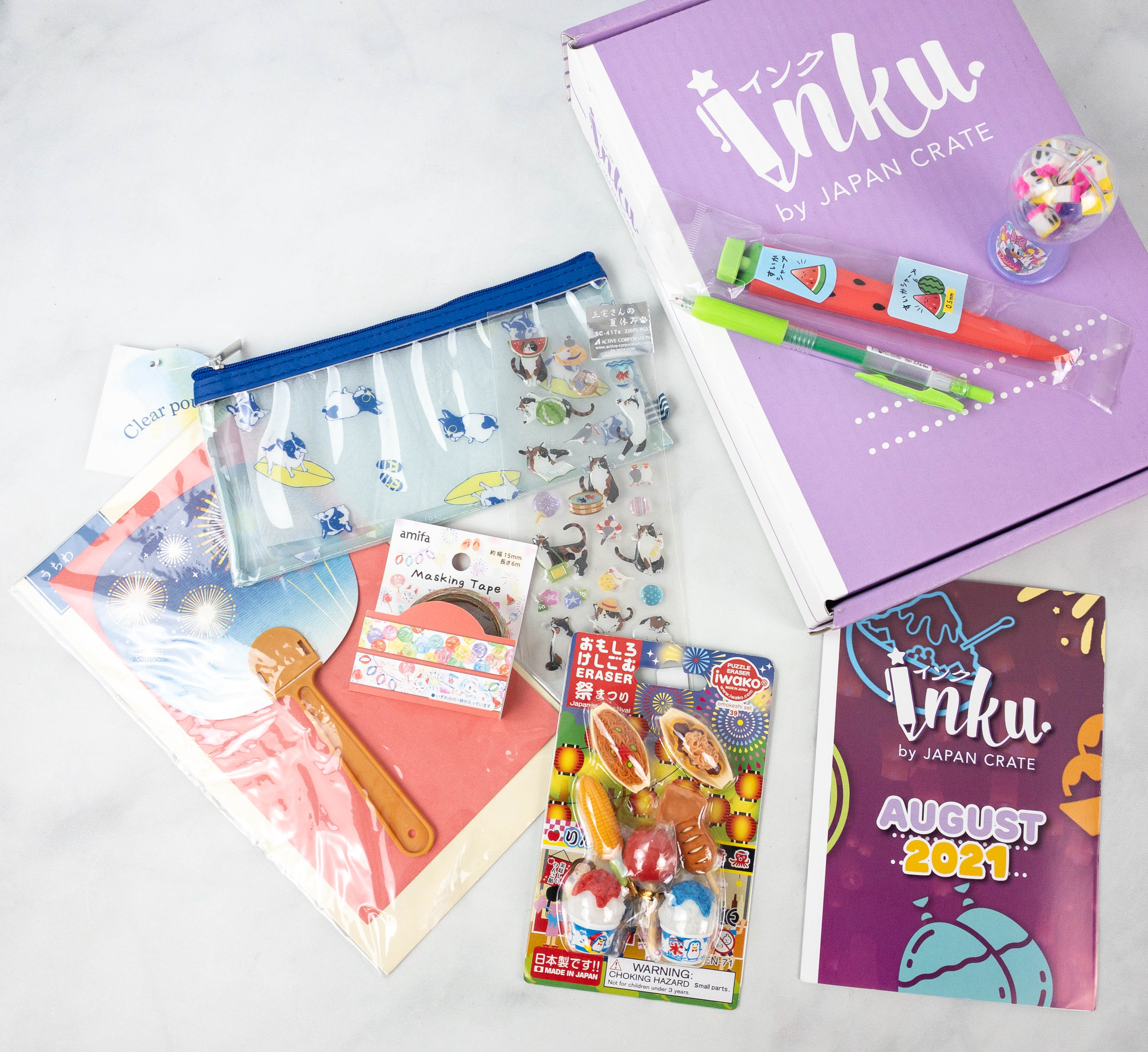 Everything in my box!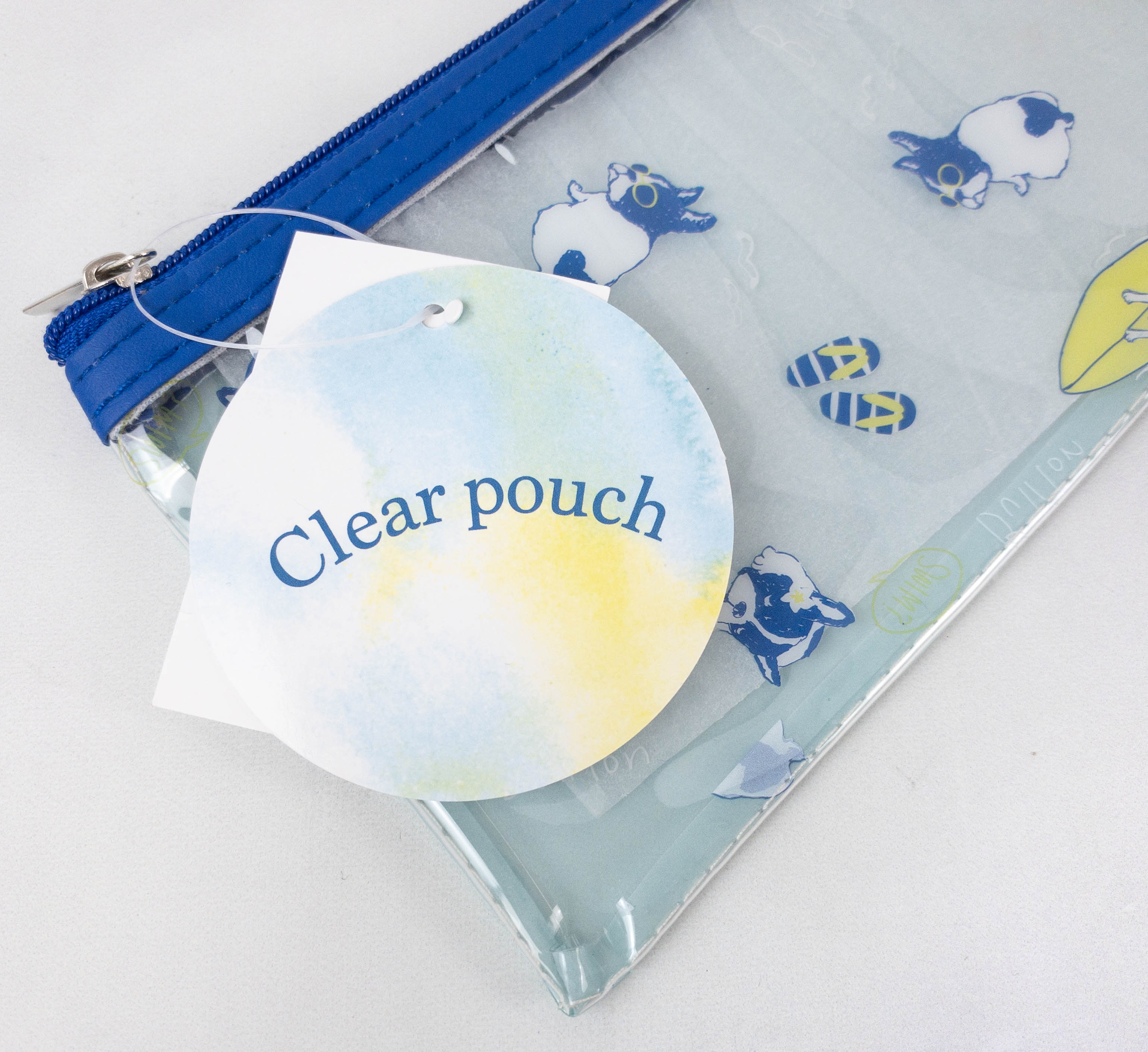 Animal Clear Pouch. It's a cute clear pouch that I can use to store and organize my writing tools and other stuff!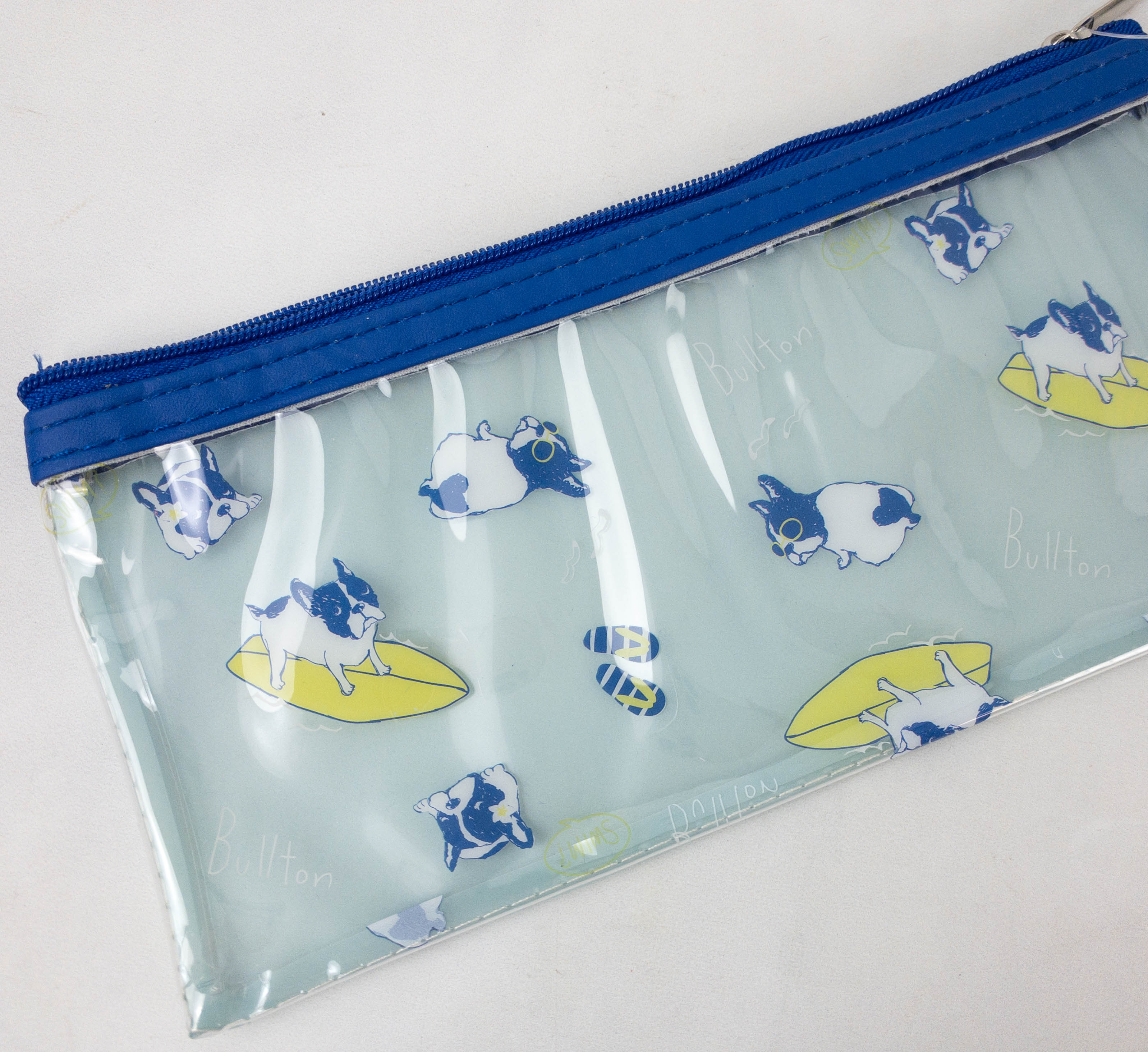 Subscribers will receive 1 out of 11 pouch designs. My pouch features a dog enjoying a summer vacation!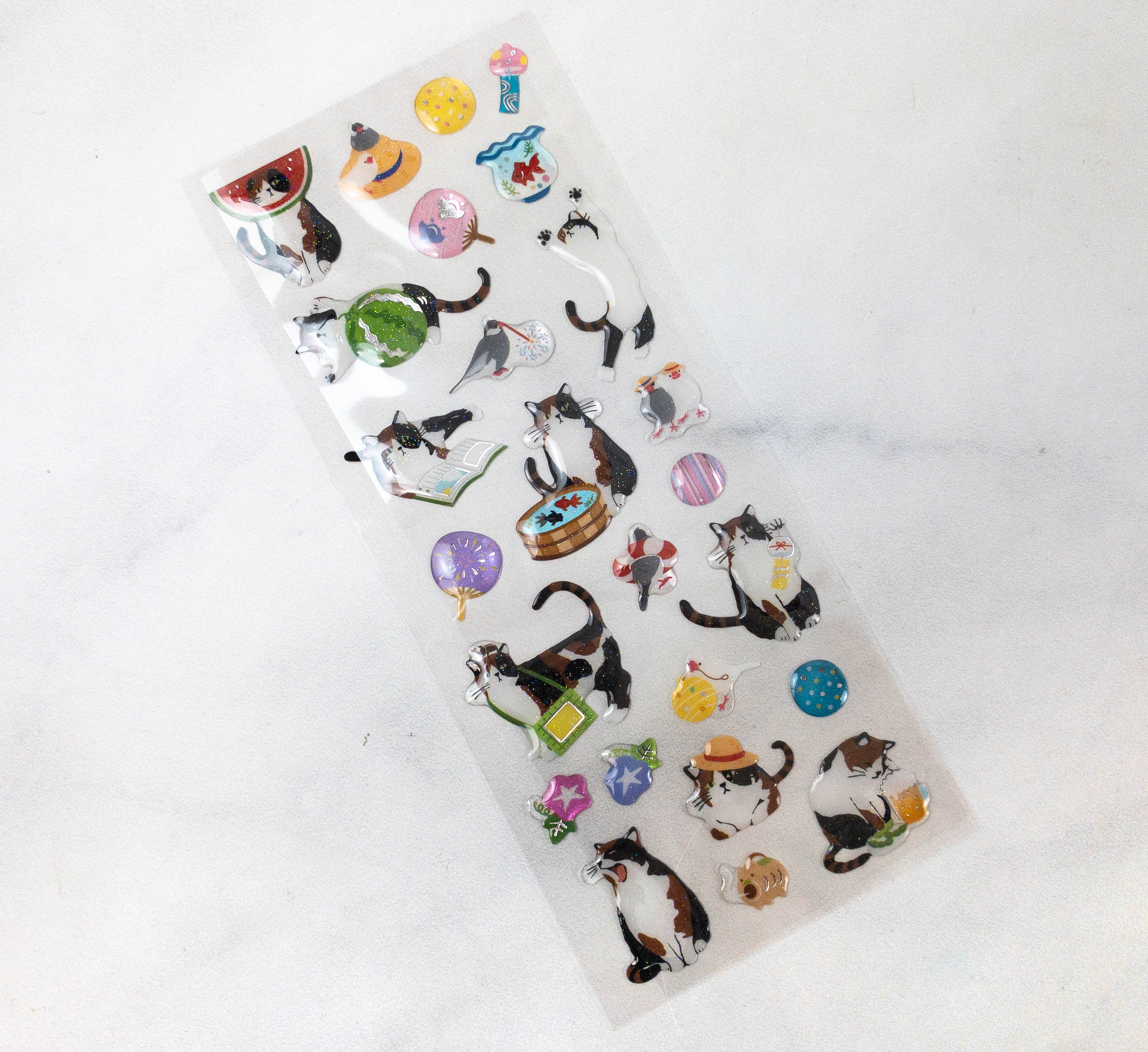 Summer Drop Stickers. Drop stickers are fun to use for decorating journals, planners, and scrapbooks! They are not flat like regular stickers, and they look like they have a shiny coating on top. Subscribers will receive either a cat or dog-themed drop sticker sheet. I received the cat one and I really like it!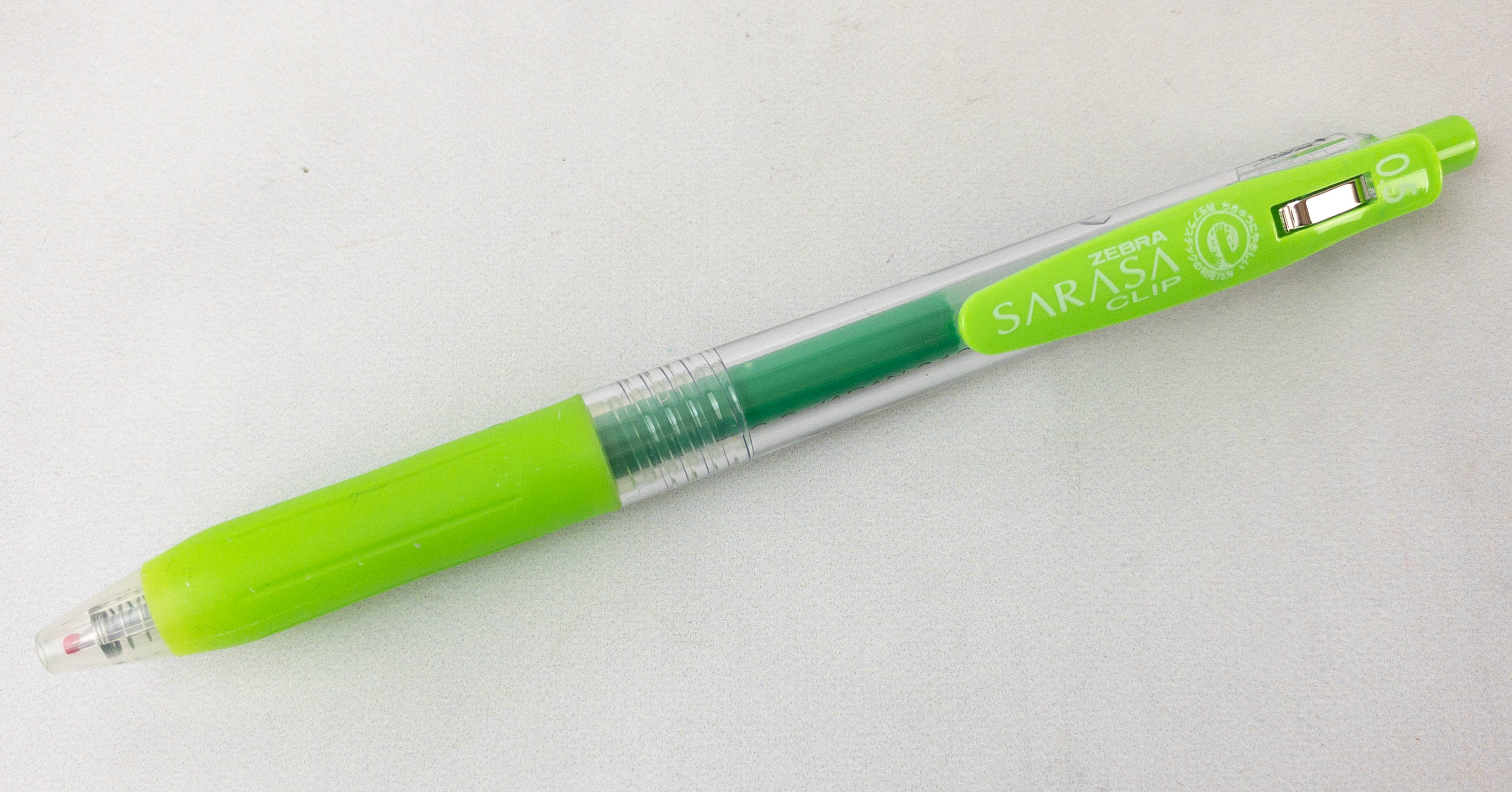 Sarasa Neon Pens. Here's a pen featuring a unique neon ink! Subscribers will receive 1 out of 5 colors and mine is green. It writes smoothly and it's fast drying as well. I like it because it makes my daily notetaking more fun!
Watermelon Mechanical Pencil. I also received a mechanical pencil, perfect for sketching or doodling.
It really looks like a watermelon with its red body and green top. It's actually easy to grip, so I have no problems using it for everyday sketching and drawing.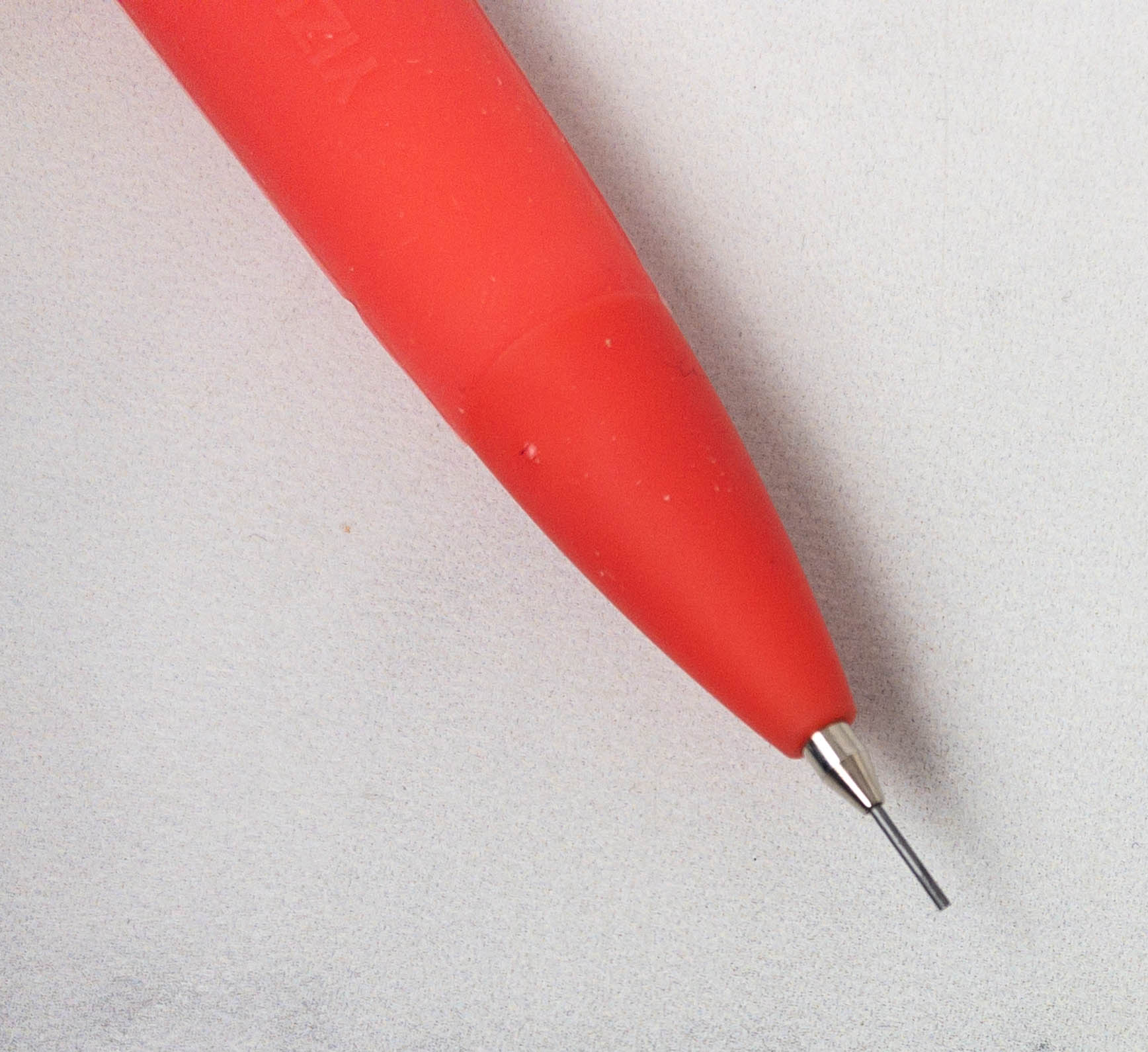 Here's a closer look at the mechanical pencil's lead shaft.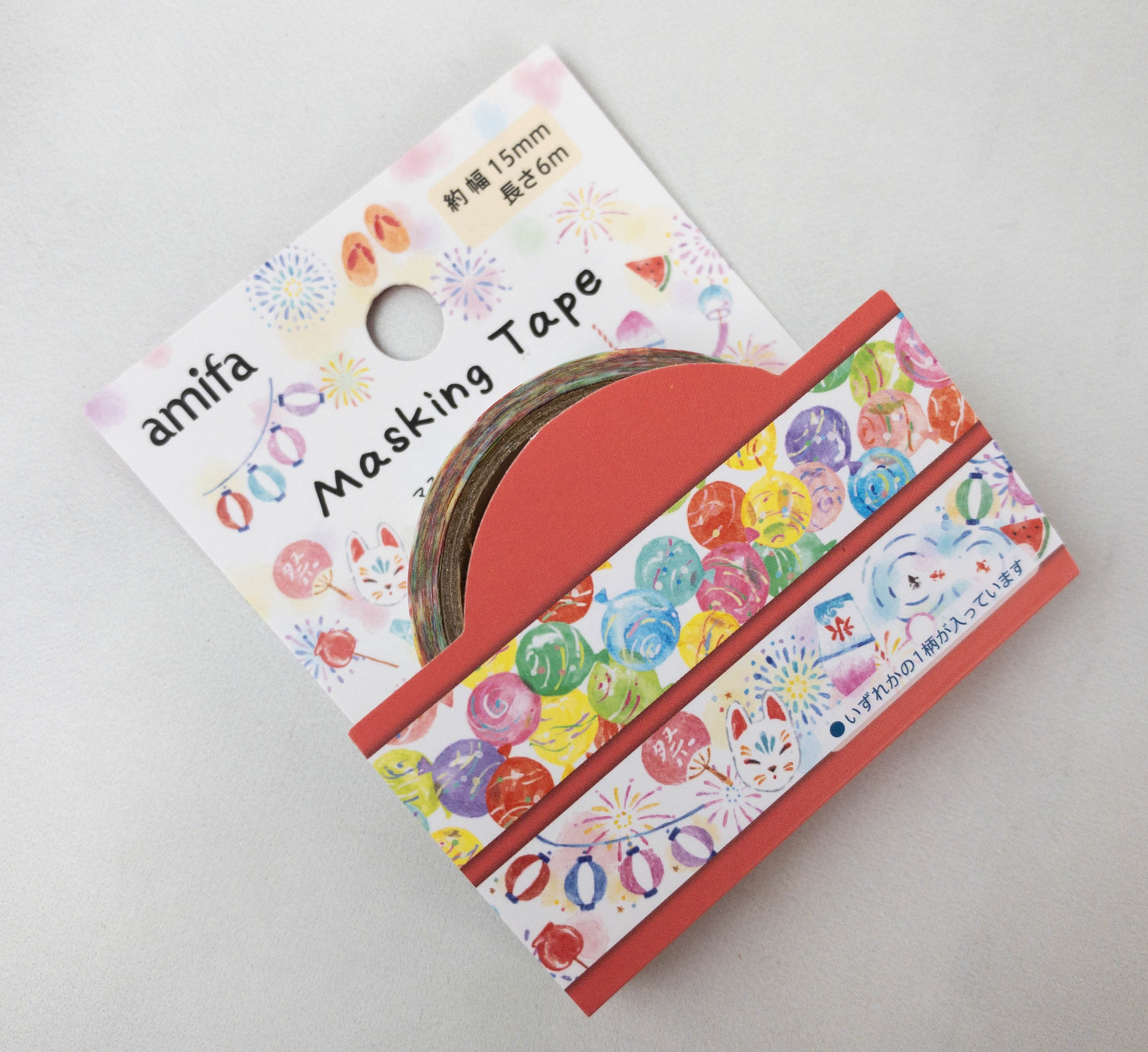 Summer Festival Washi tape. This month's box also included a roll of colorful washi tape. It easily makes any journal spread look more lively!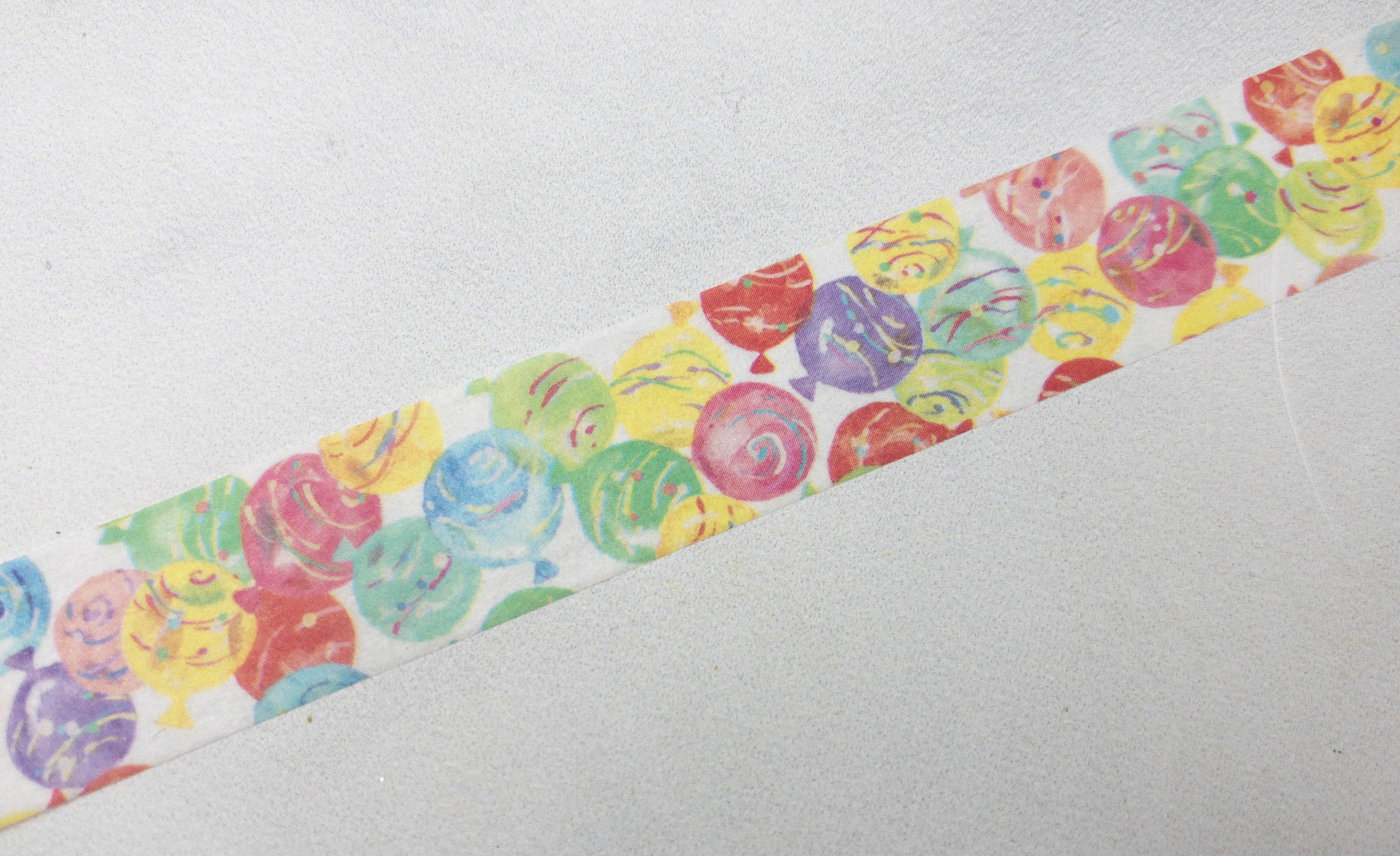 There are 2 available designs and they are both inspired by festivals in Japan. I received the one that features colorful balloons!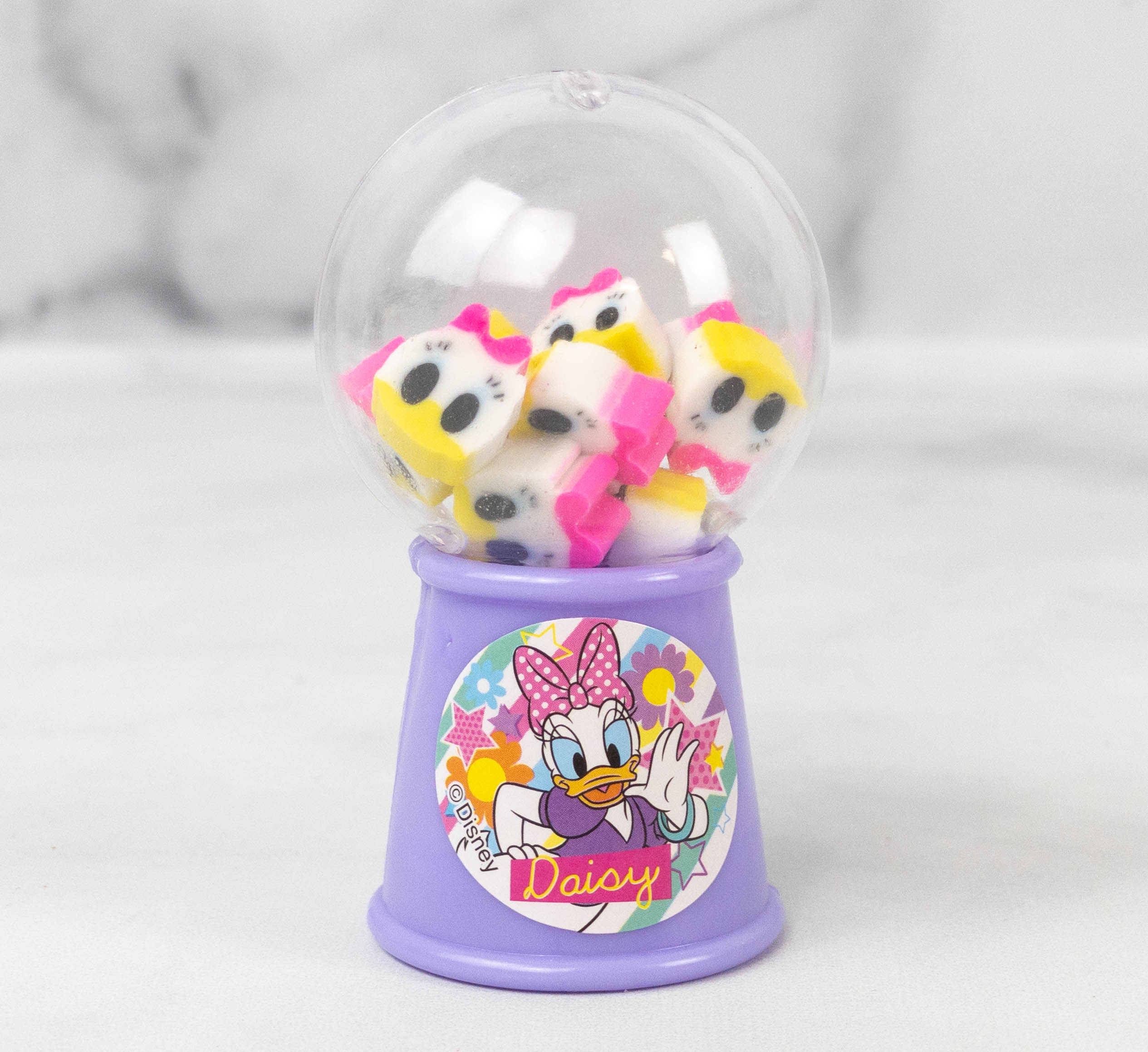 Disney Gumball Erasers. This eraser dispenser looks like a gumball machine but cuter because it features a Disney design. My dispenser is in purple and it has Daisy Duck on it!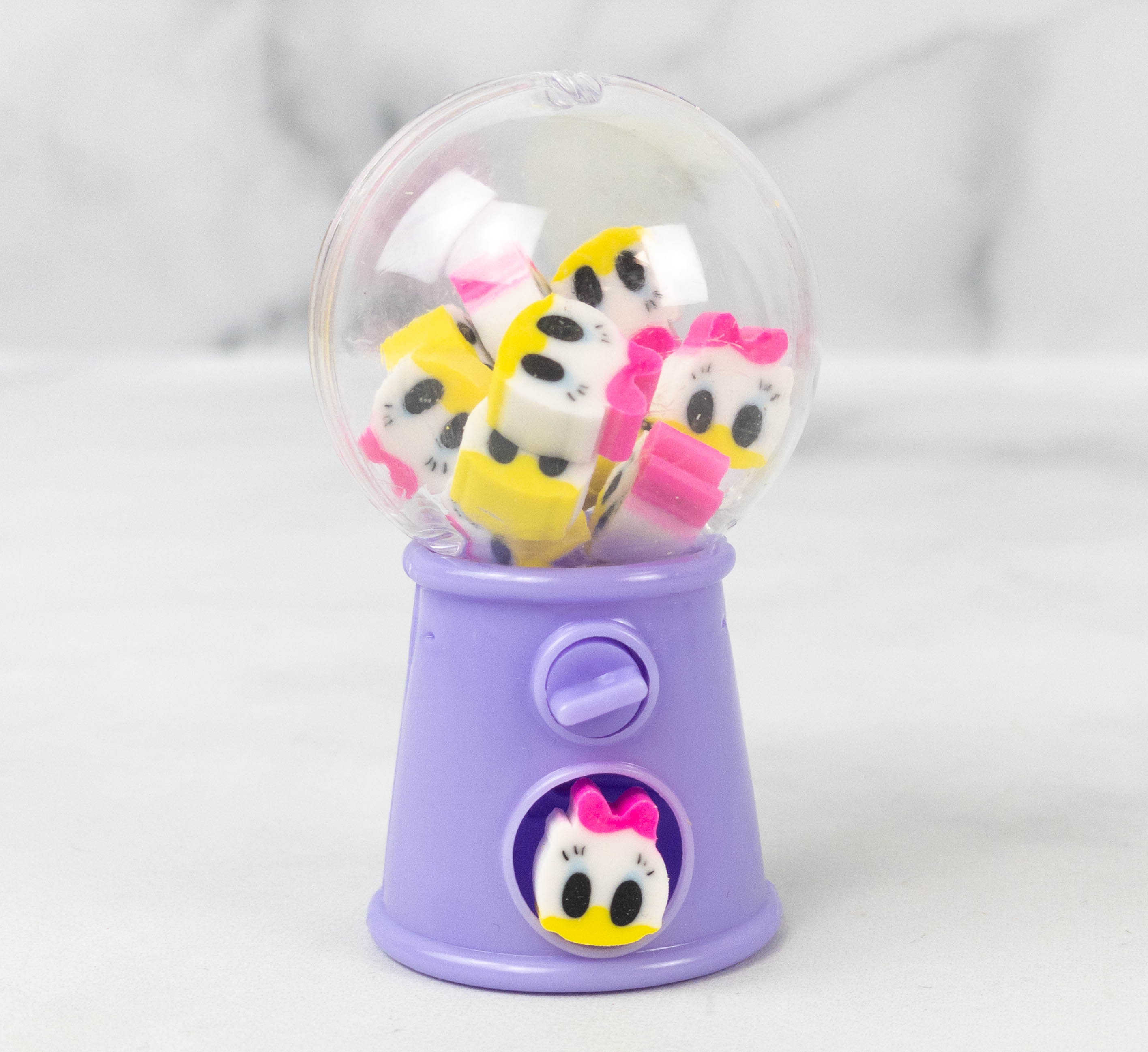 It looks and works like a real gumball dispenser. Just turn the knob and an eraser will come out!
The erasers are small but definitely useful! Here's a look at the mechanism.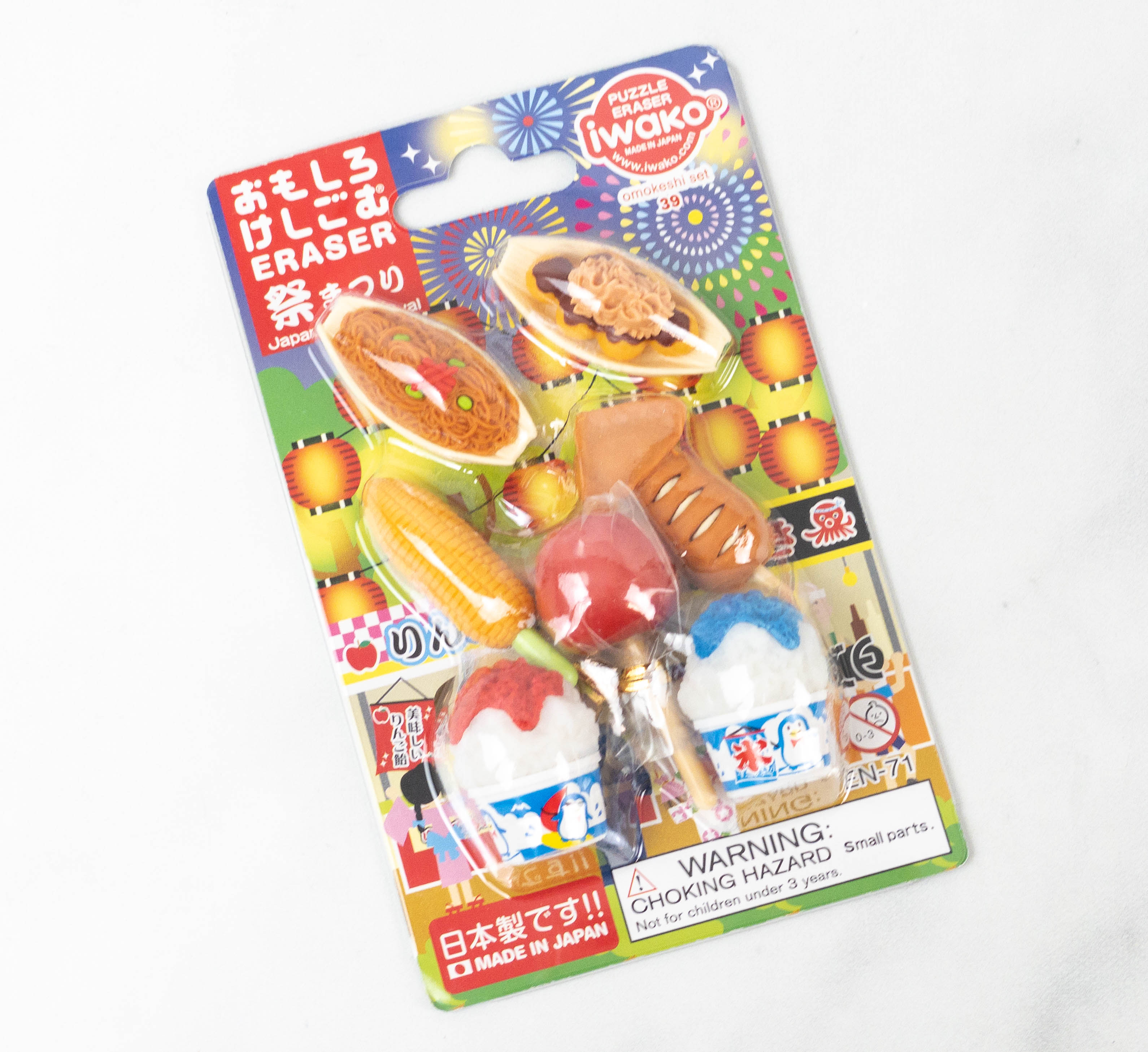 Matsuri Food Erasers. Another set of erasers were included in the box and this time, they are shaped like our favorite Japanese food!
They are too cute to be used for erasures! My favorites among these food themed erasers are the corn on a cob and the squid on a stick. There's even noodles and two bowls of a shaved ice dessert. How adorable!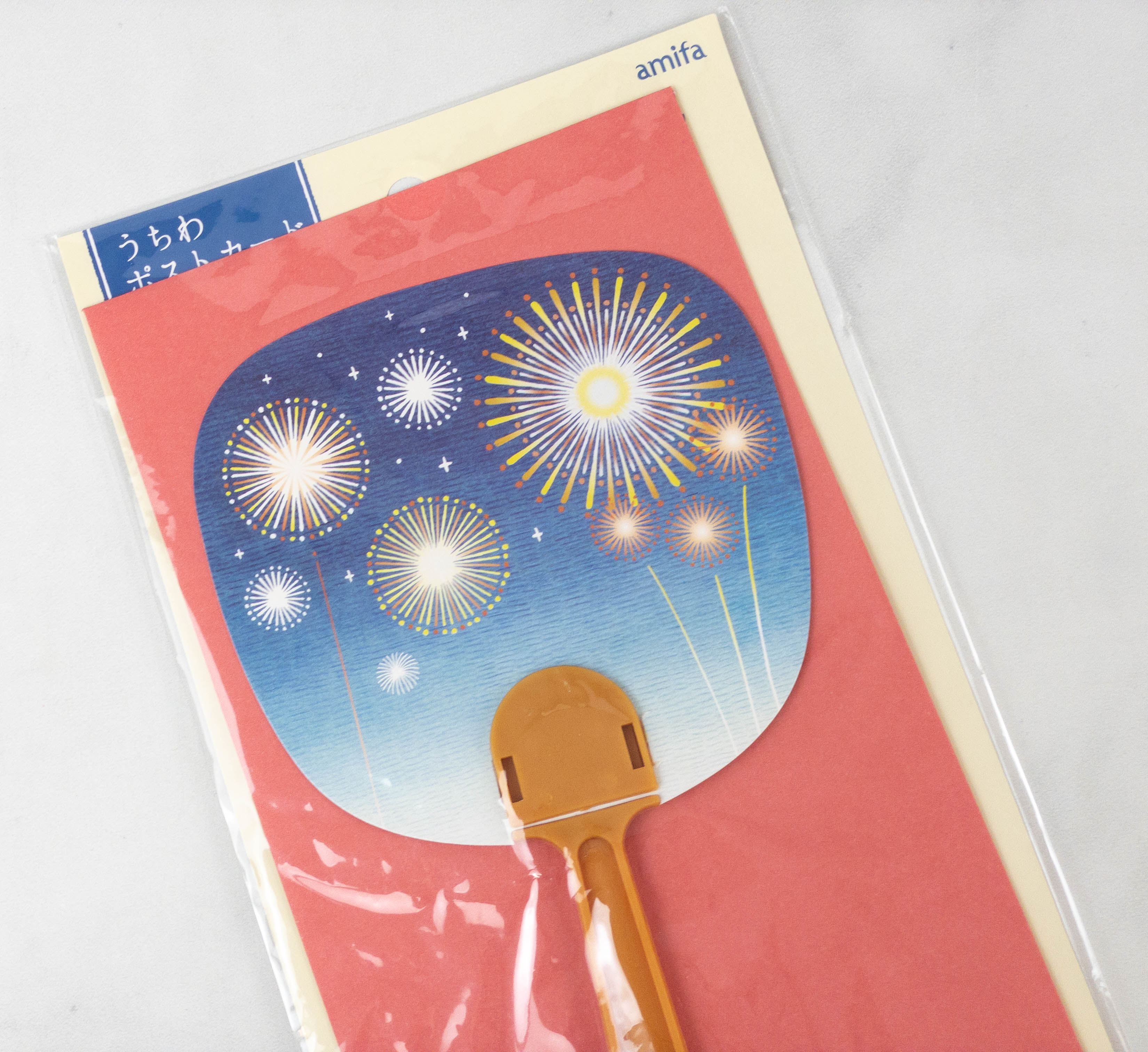 2-in-1 Postcard Fan. It's a postcard that looks like a fan. The front features a fireworks display scene and it even has a handle just like a real fan!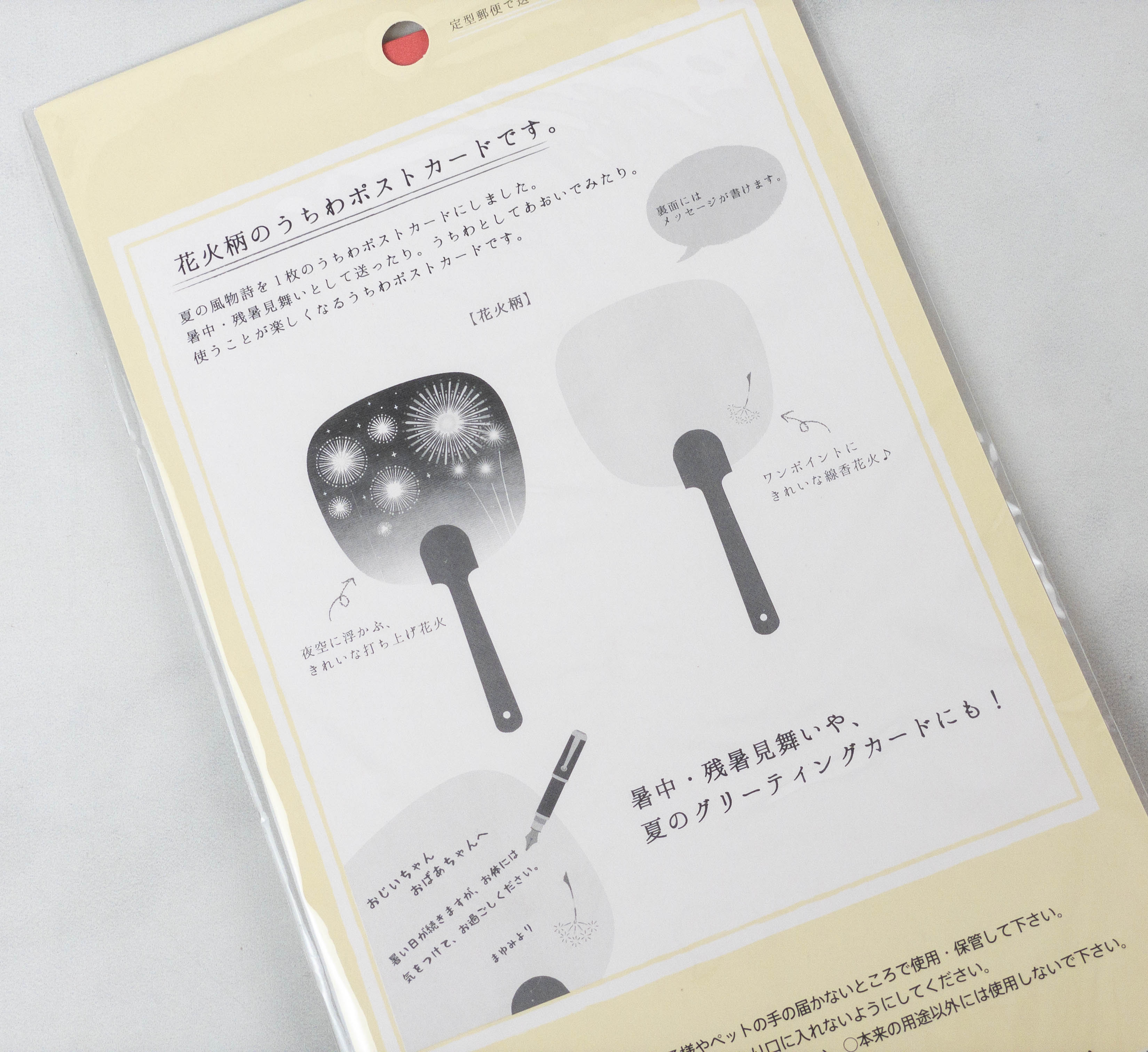 You can personalize the postcard by writing a message at the back part.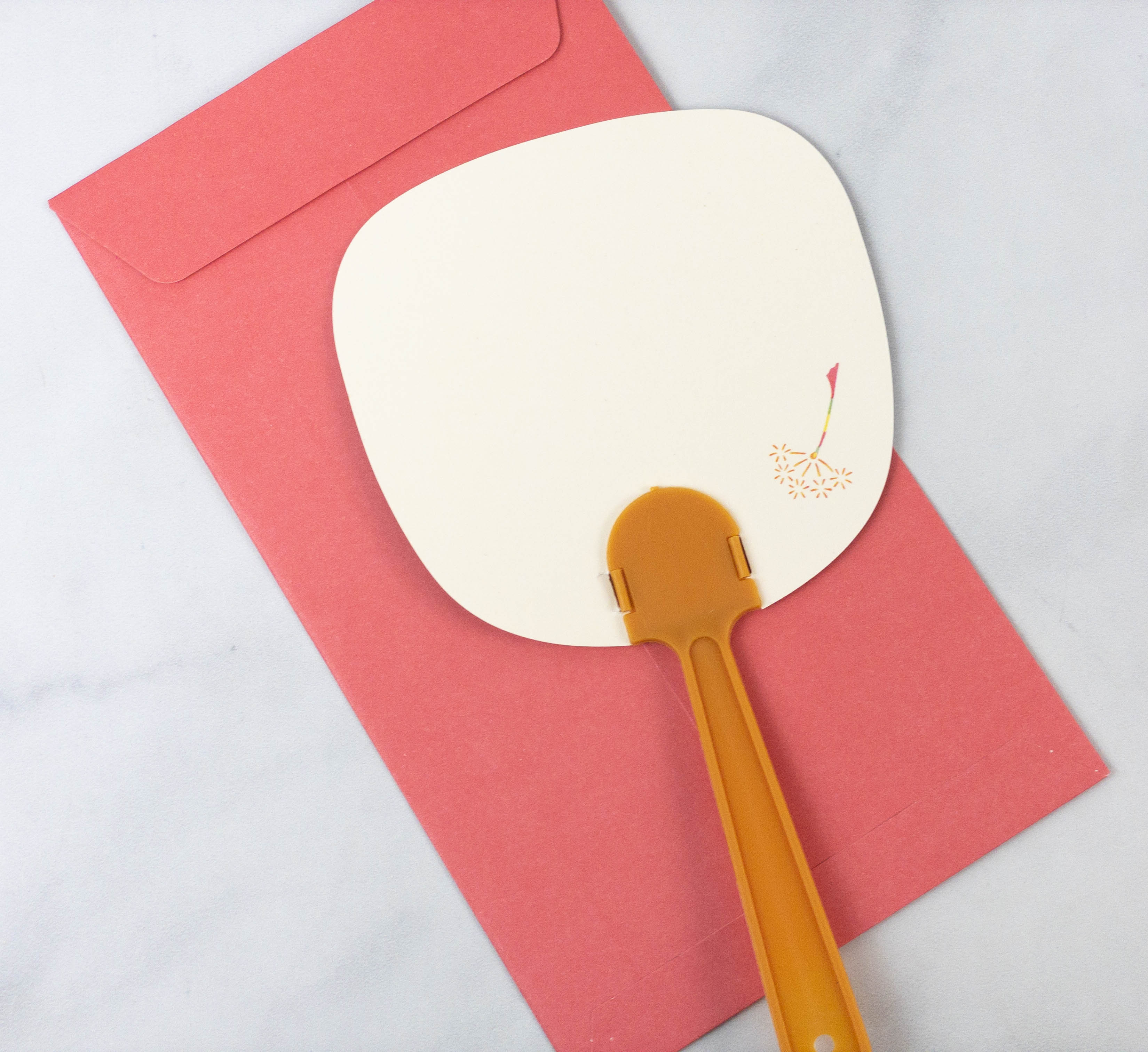 This is definitely one of the most unique postcards I've received from a Japanese stationery subscription! It also comes with an envelope so you can send it right away.
Japan has the cutest stationery items and it's always fun to get them in a box every month! This month's Inku Crate included some cool writing tools like the watermelon pencil and the neon pen. There are also cute erasers inspired by Japanese food, as well as an eraser dispenser featuring Daisy Duck. My favorites are the drop stickers featuring cats and the colorful washi tape, because both of them make my journal spreads a lot prettier. I also liked the fan postcard because it's so unique. Overall, I'm really happy and satisfied with this month's kawaii stationery curation. If you love collecting stationery items like me, this subscription won't disappoint!
What do you think of Inku Crate?
Visit Inku Crate by Japan Crate to subscribe or find out more!