Hygge Box is a monthly subscription box for those who want to surround themselves with comforting objects that contribute to a sense of coziness and general well being. You can choose from the Deluxe Hygge Box ($40 for 5-7 items) or the Standard Hygge Box ($29 for 4-5 items) and shipping is extra. Items sent may include candles, drink mixes, edibles, home decor, or wellness products.
Hygge is about preserving happiness everyday. It is slowing down, being humble, expressing gratitude, feeling safe and connecting with loved ones. Each curated box includes handpicked items like below from around the world to inspire and evoke hyggelig moments.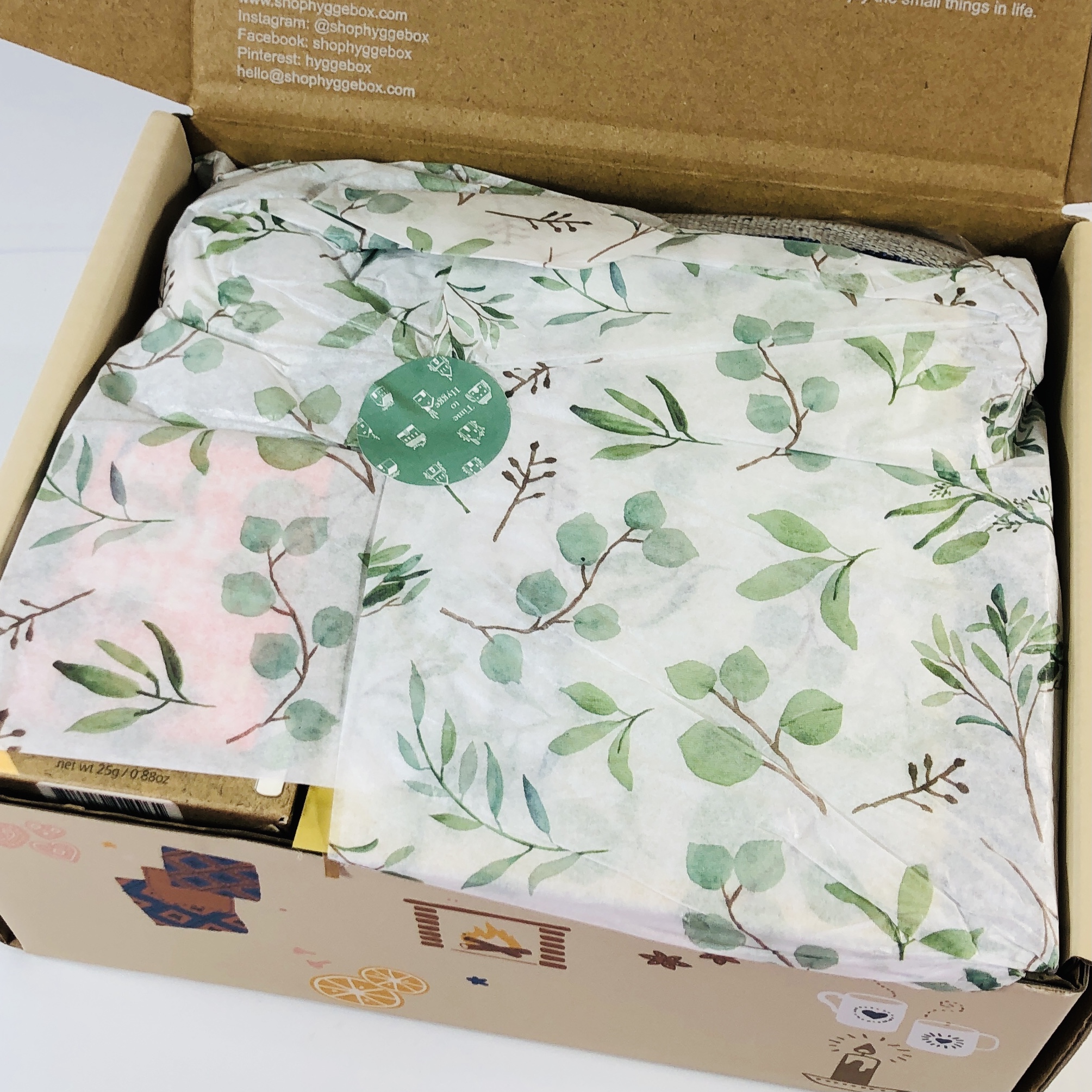 I love the presentation! My items were wrapped in tissue paper and snuggled into shredded paper squiggles.
The definition of hygge was on the inside of the box lid.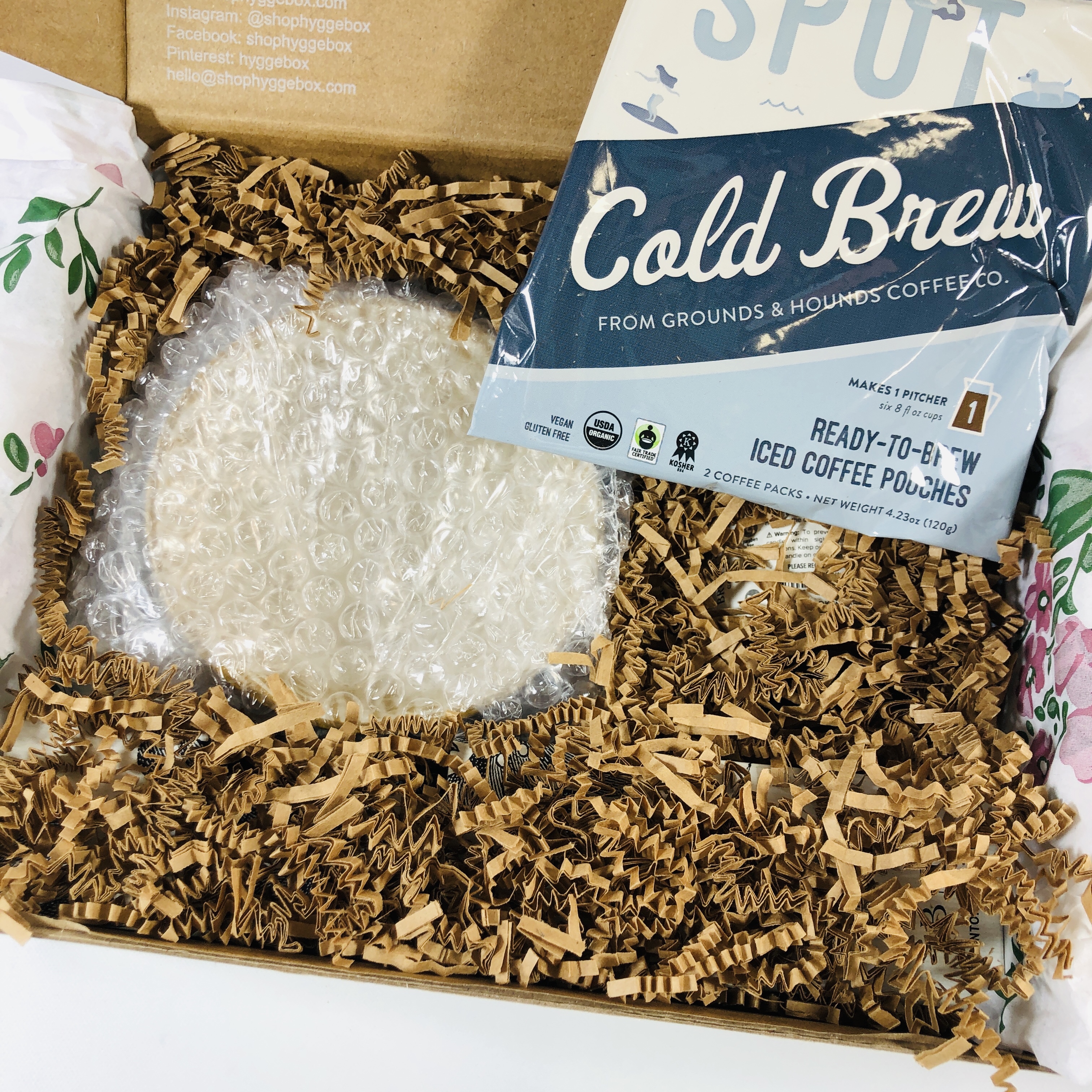 There were some breakable items that were wrapped well for safe travels.
The theme for this box is Sunny Days. I opened this after returning from vacation and was super surprised — my mom (who I was visiting) has this same plant in her backyard and it was home to several hummingbirds!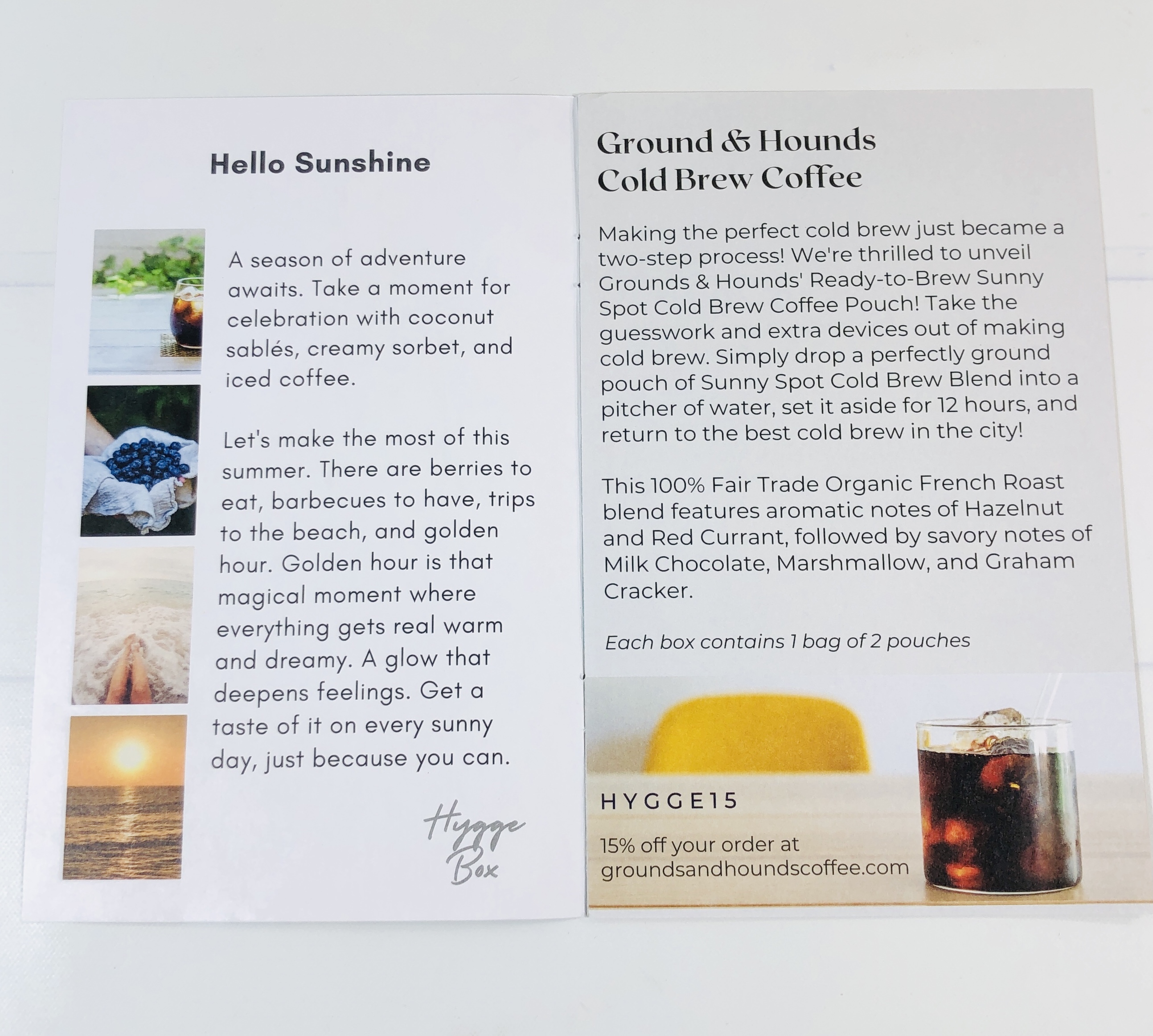 The inside of the pamphlet described the thoughts behind this month's box. Each item from the box was described.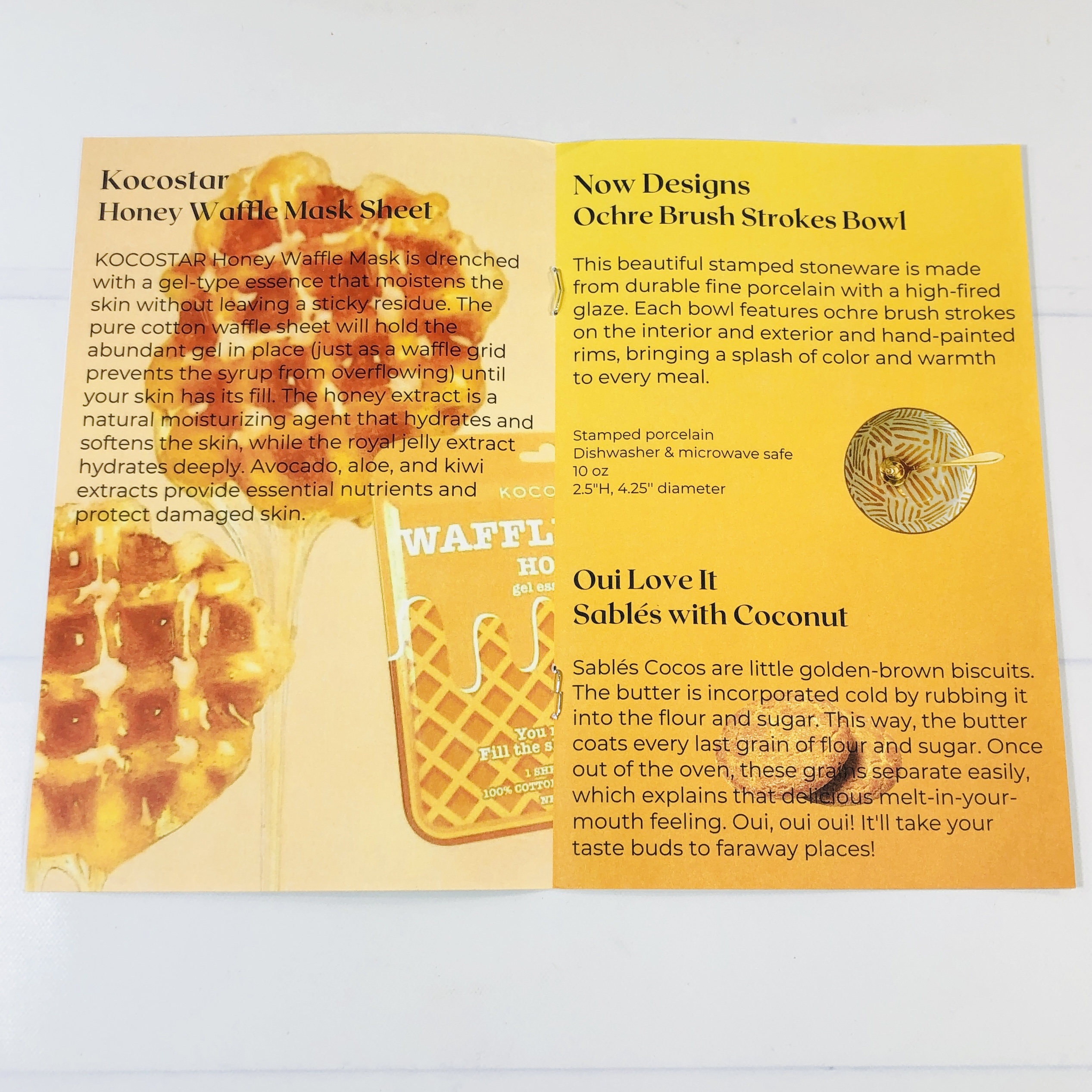 Along with the description is a picture of what's inside.
The page on the right has the additional item that is in the Deluxe Box only. I spy a discount code!
The back of the booklet discussed the merits of a hygge lifestyle.
Everything in my box!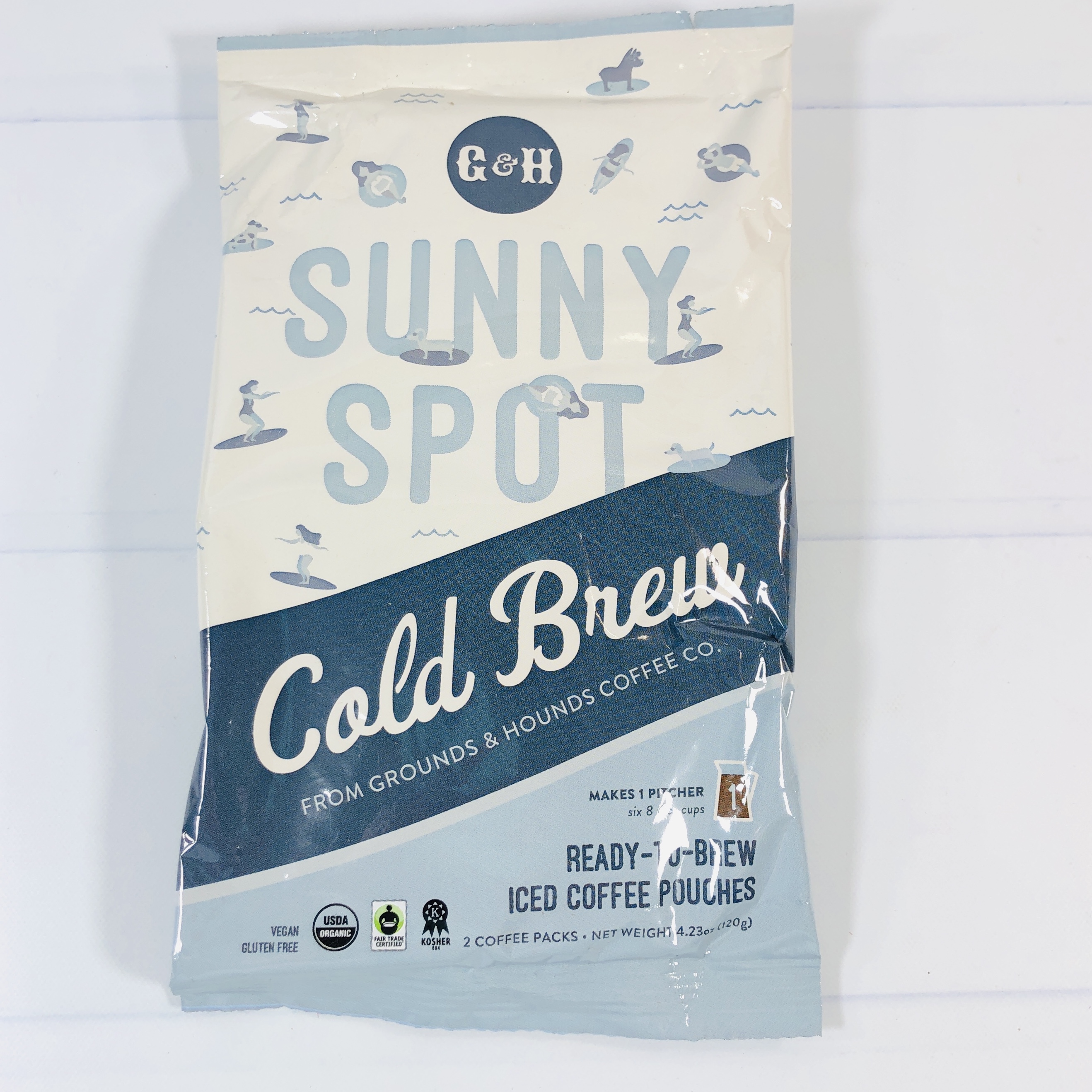 Grounds & Hounds Coffee Co. Sunny Spot Cold Brew ($6.50) I rarely drink coffee but when I do, it's usually cold brew turned into a latte of some sort. This bag has two pouches that can be used at the same time, and think of them as giant tea bags, but with coffee and that can be used with cold water instead of hot.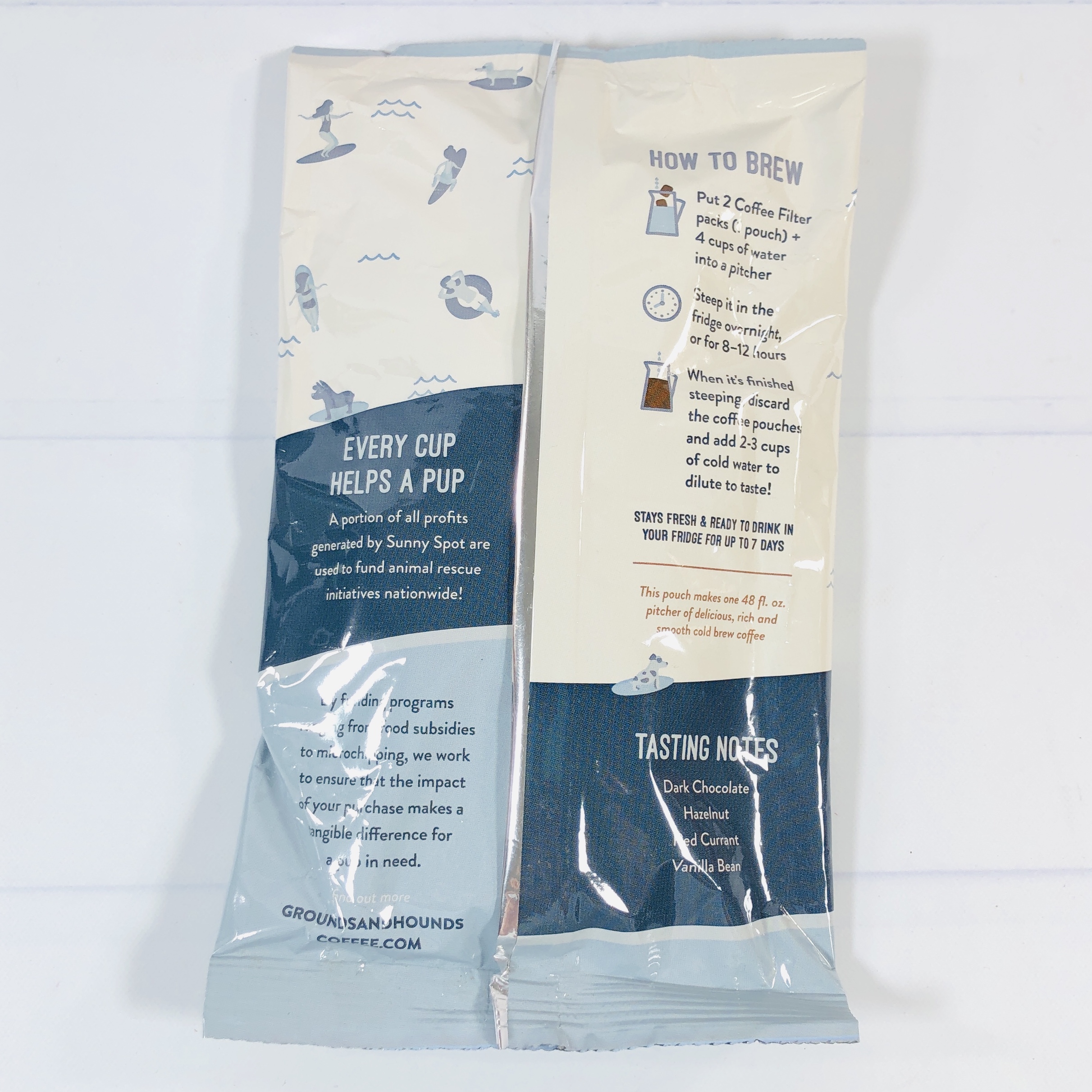 The instructions say to add both pouches to a pitcher with four cups of water (or use one pouch and two cups of water) and let steep for 8-12 hours. Remove the pouches and store the concentrate in the fridge for up to a week. Dilute with water to your preferred taste or mix with milk, sweetened condensed milk, or creamer.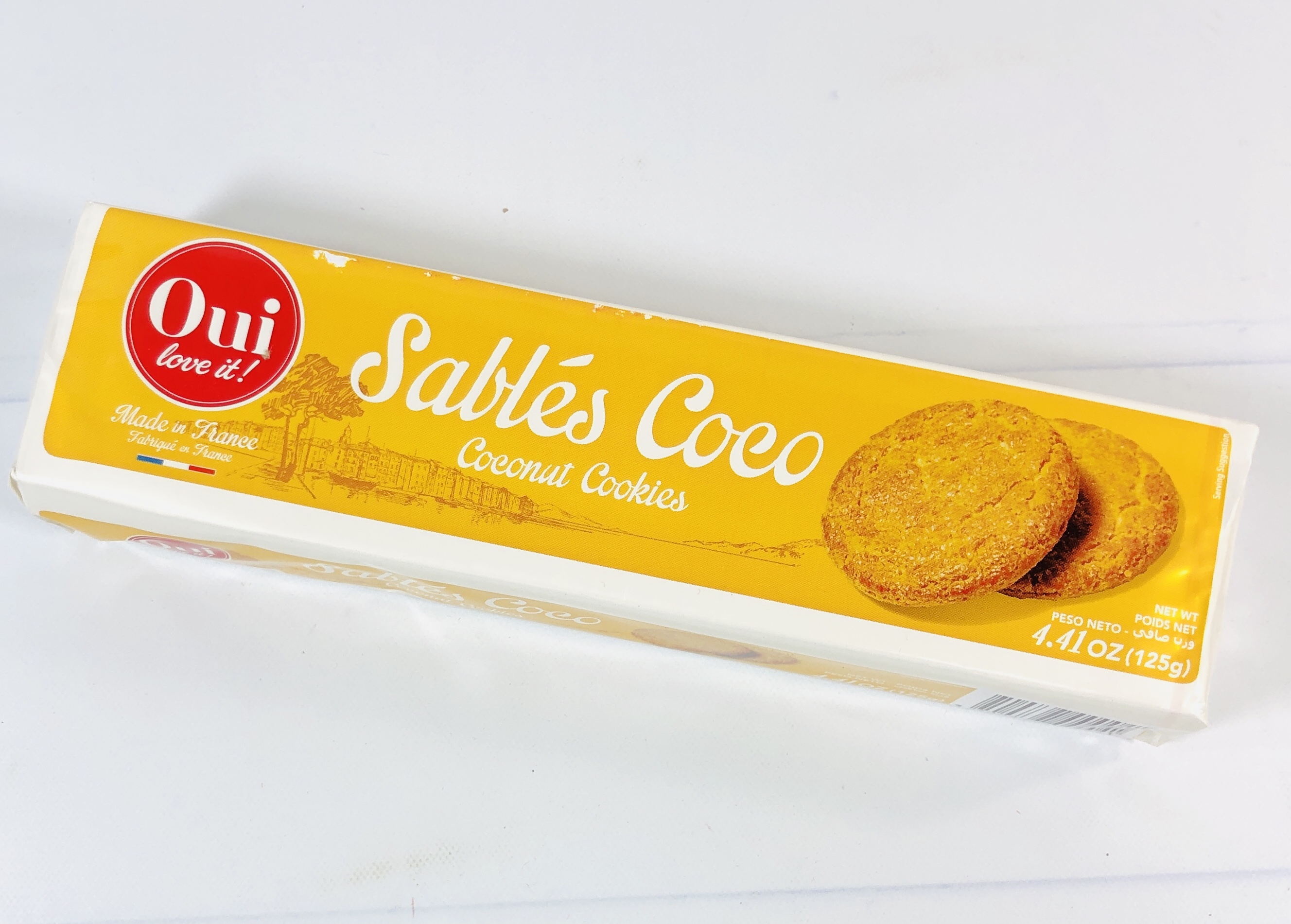 Oui Love It! Sables Coco Coconut Cookies I sometimes get some cookies in a Japanese snack box that are called sables, and they are based on the French cookie like this one here! It's a crispy cookie that isn't as buttery or tender as shortbread but that is perfect with a cup of tea or coffee.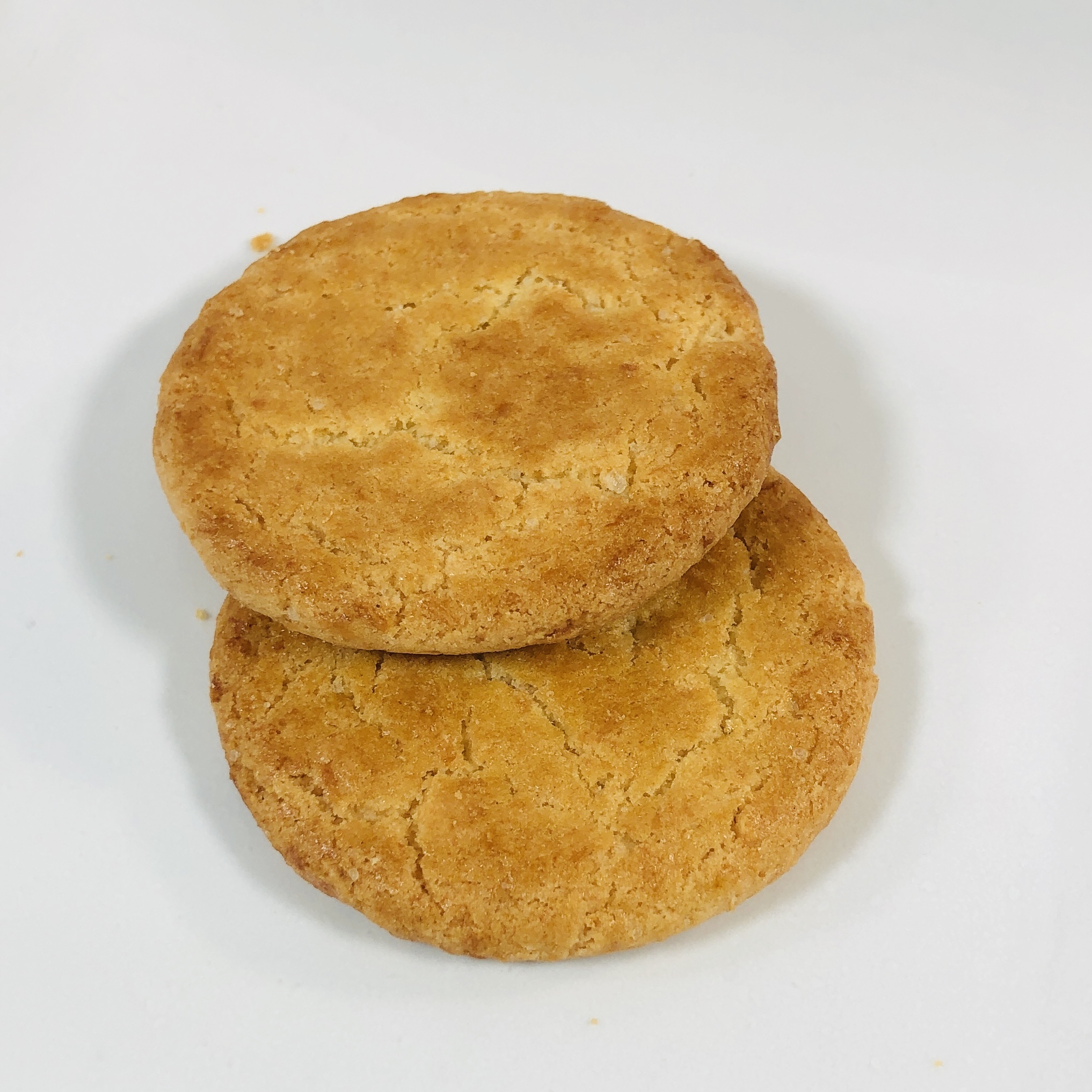 It may not be as rich as shortbread but it is tasty and you can tell there is coconut in here since it's in the texture, but it doesn't really taste all that tropical.
Kocostar Waffle Mask in Honey ($5) This certainly looks sunny and bright, and I suppose it makes your skin look bright too!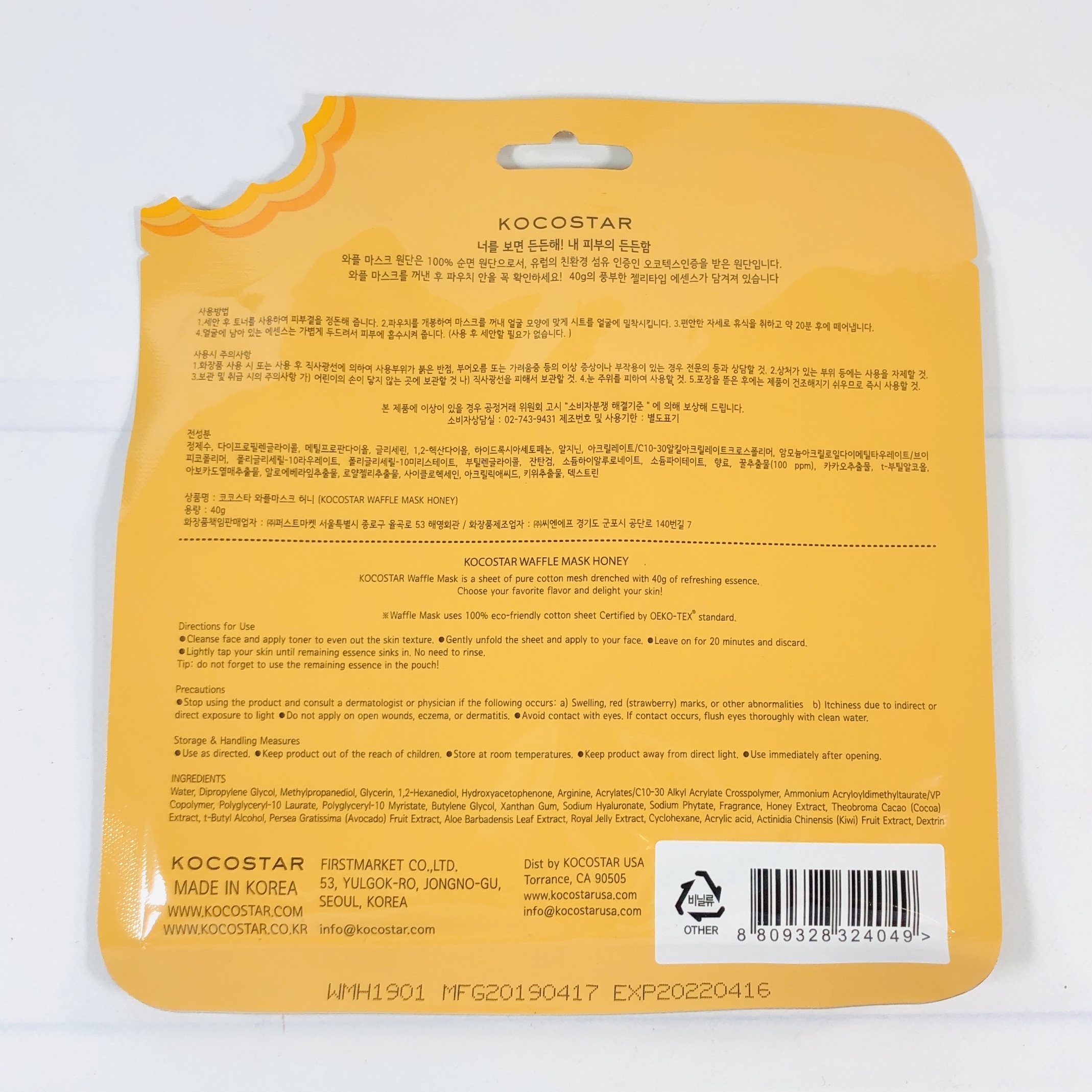 It's a moisturizing type of mask and has a waffle weave texture that is supposed to hold onto the serum and keep it close to the skin. It has sodium hyaluronate, honey, cocoa butter, avocado, aloe, and royal jelly. Apply to a cleansed and toned face and kick up your heels for about 20 minutes. You can tap in any remaining essence afterwards.
Now Designs Ochre Brush Strokes Bowl I think this porcelain bowl is quite pretty and it can be used to hold food or paperclips, whatever floats your boat.
It holds 10 ounces and is 4″ across the top. It is dishwasher and microwave safe.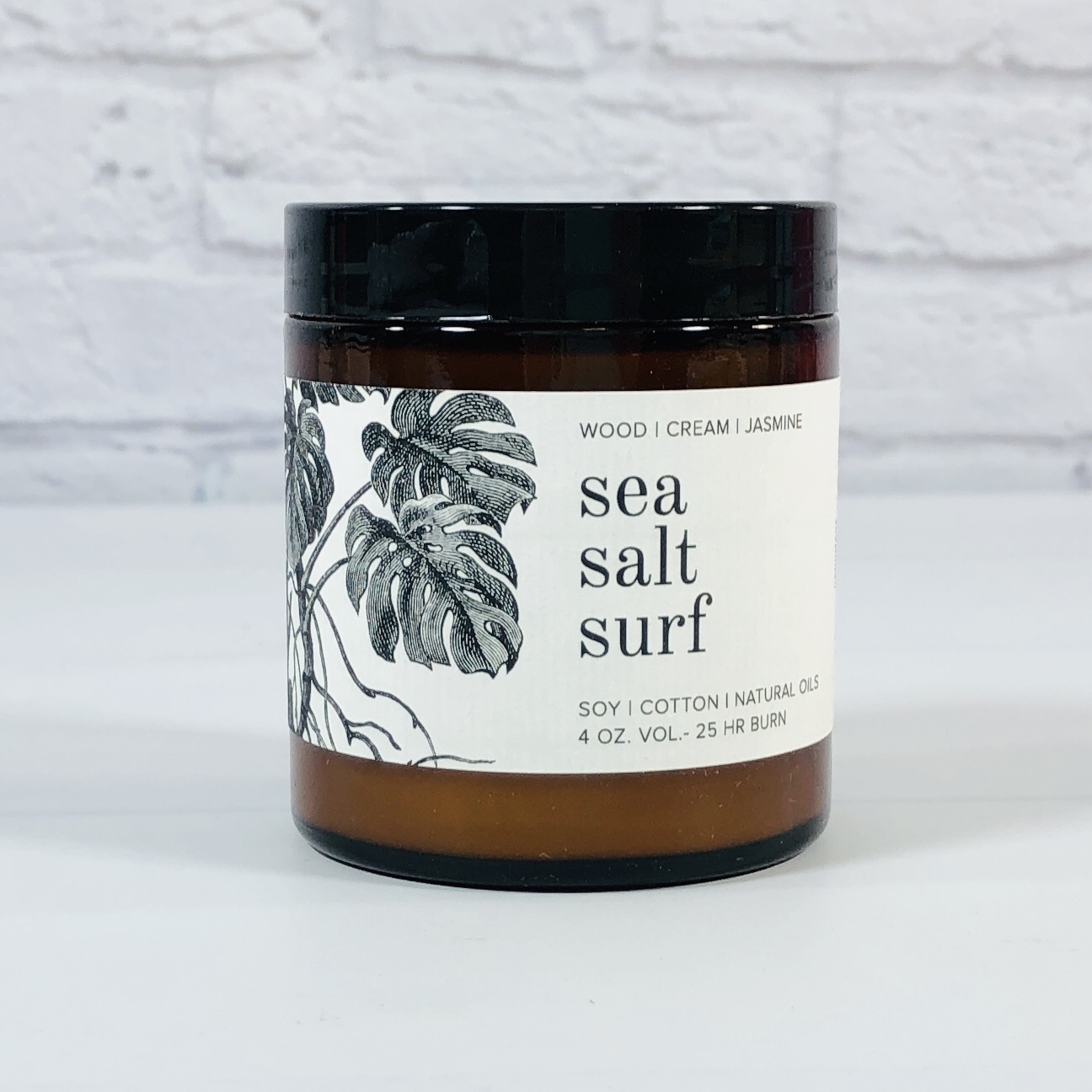 Broken Top Candle Company Sea Salt Surf Soy Candle ($15) I love surf-themed everything so this scent sounded perfect, with hints of wood, cream, and jasmine.
Here are the burning instructions.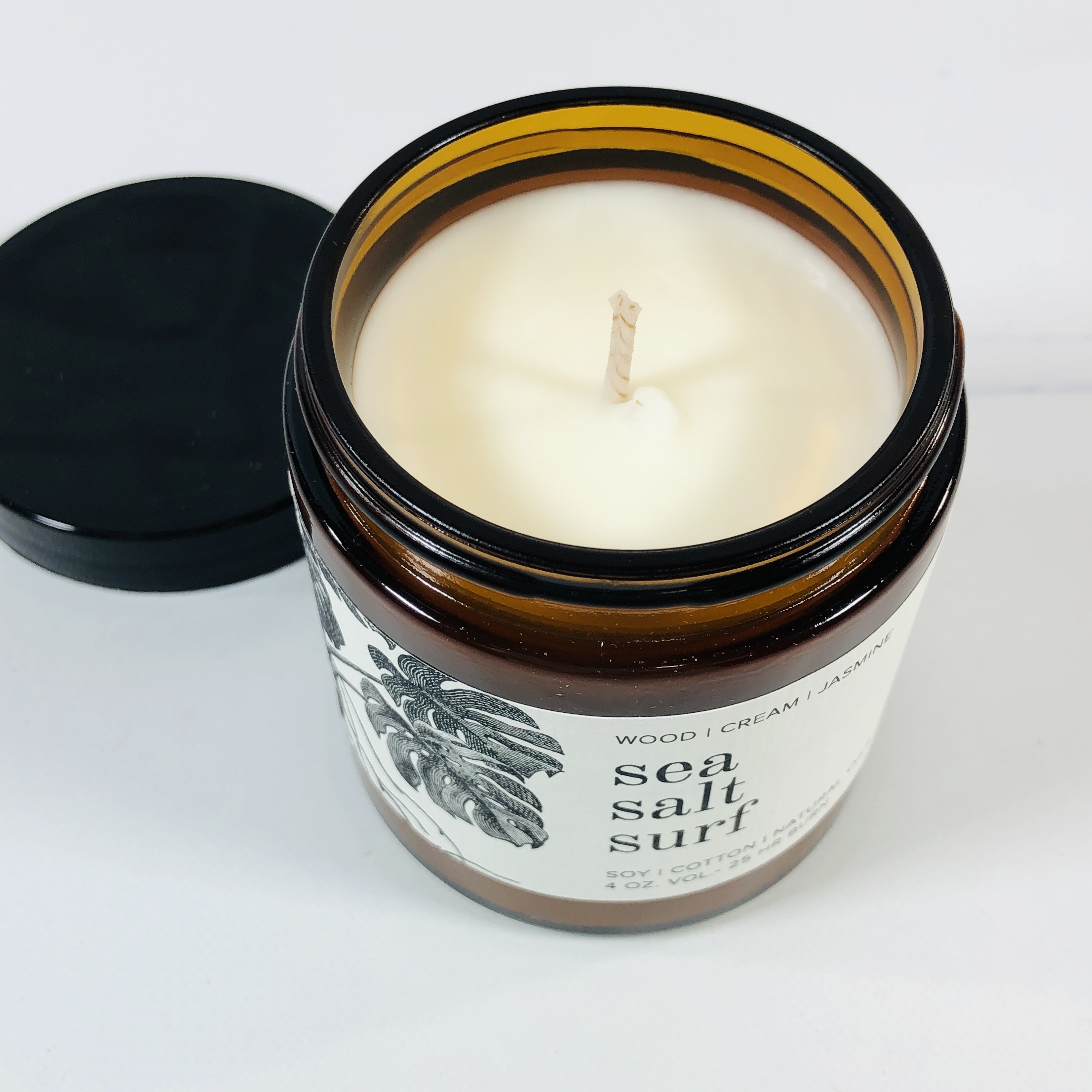 The candle is made with soy wax and is free of phthalates. When cold this candle smells warm and floral. I didn't notice much scent at all while it was burning. I received two of this brand's candles in a recent Vellabox (including this scent) and those didn't put off much scent either. It is probably best for those who prefer the ambience of a burning candle (like most of us hygge lovers) but who may be sensitive to strong scents.
NOTE: The following item is in the Deluxe Box only!!!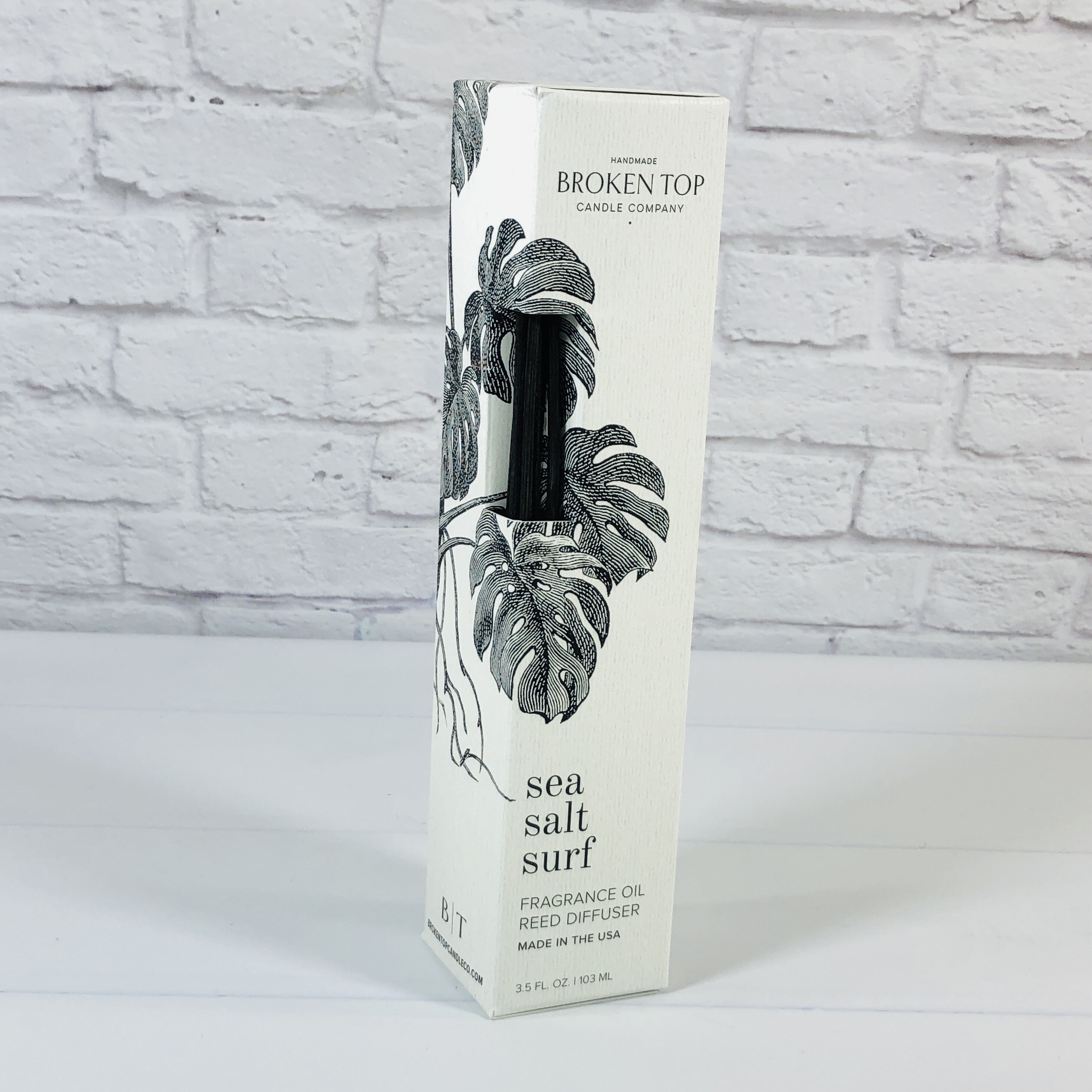 Broken Top Candle Company Sea Salt Surf Reed Diffuser ($36) From the same brand, and in the same scent, we have a reed diffuser!
The directions tell you what to do and please be careful, as it says contents may be harmful if swallowed.
There were 6 reeds included and you just remove the cap, place the reeds inside the bottle, and then place somewhere where you might walk by and catch a whiff but where it is also unlikely to be touched — for me, it's the fireplace mantle.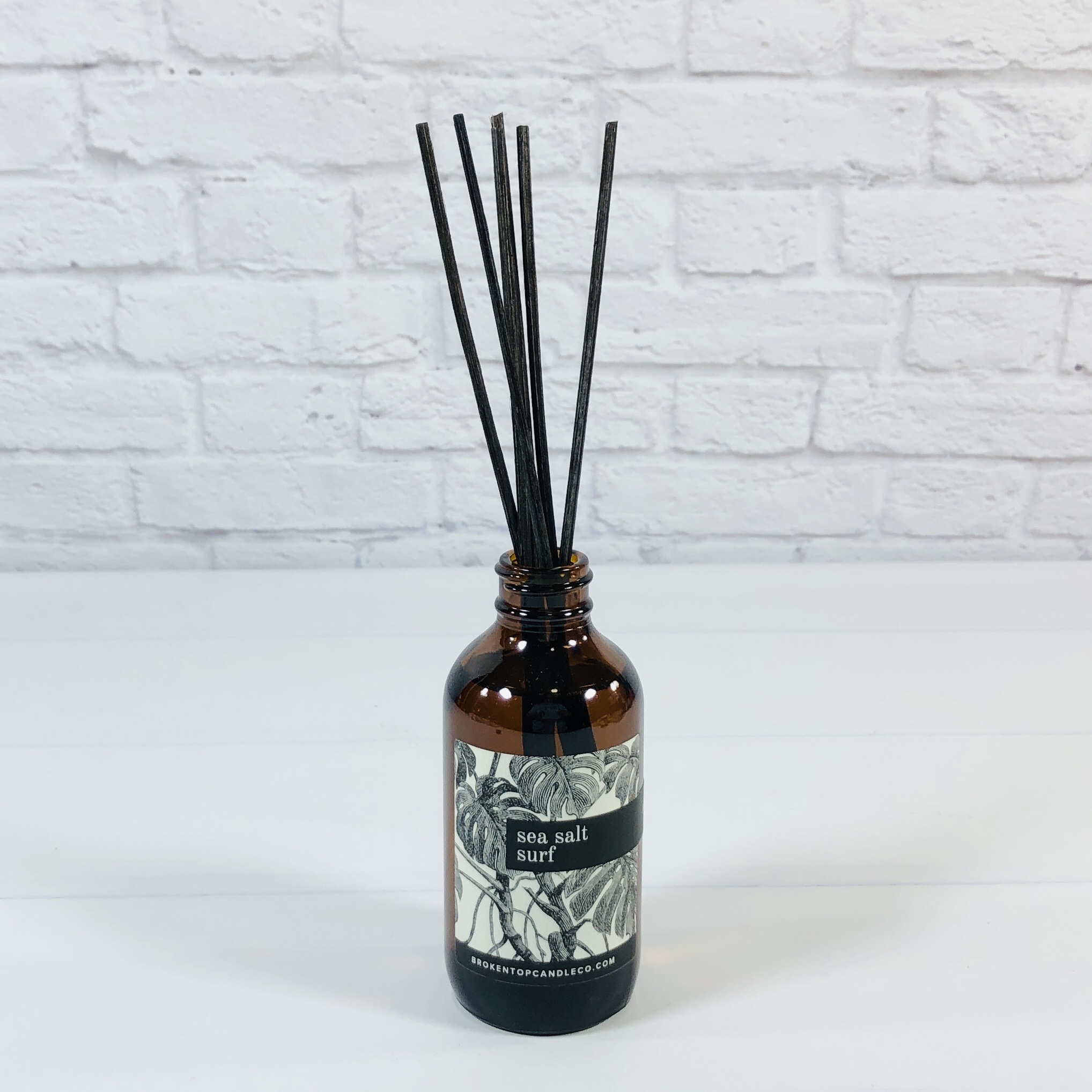 After a day or so, remove and flip the reeds and then continue to flip them about once a week to keep the scent going strong. Hmm, strong might be the wrong word, this is not super noticeable, just like the candle, but it looks nice and doesn't leave me feeling nauseous like some stronger brands.
Hygge Box has quickly become one of those boxes that I am especially thrilled to find in my mailbox! It is like someone curated a comforting box of goodies just for me and the theme this month was so sunny and warm. The bowl seems well made and I can't decide if I want to use it for ice cream or to hold trinkets, it could go either way! The cookies and coffee make for some tasty afternoon treats, I have even bought some creamer to make my own caramel iced coffees. The mask is a lovely way to treat myself on selfcare Sunday or really any other day of the week. The two sea salt surf products smell good but they don't overwhelm me with their scent, and frankly, there's nothing comforting about smelling super strong candles and diffusers (at least to my sensitive nose) so I appreciate that! Seeing the yellow trumpet vine on the cover of the brochure felt like a hug from home, and that is exactly where it sent me when I saw it!
What do you think of the Hygge Box review?