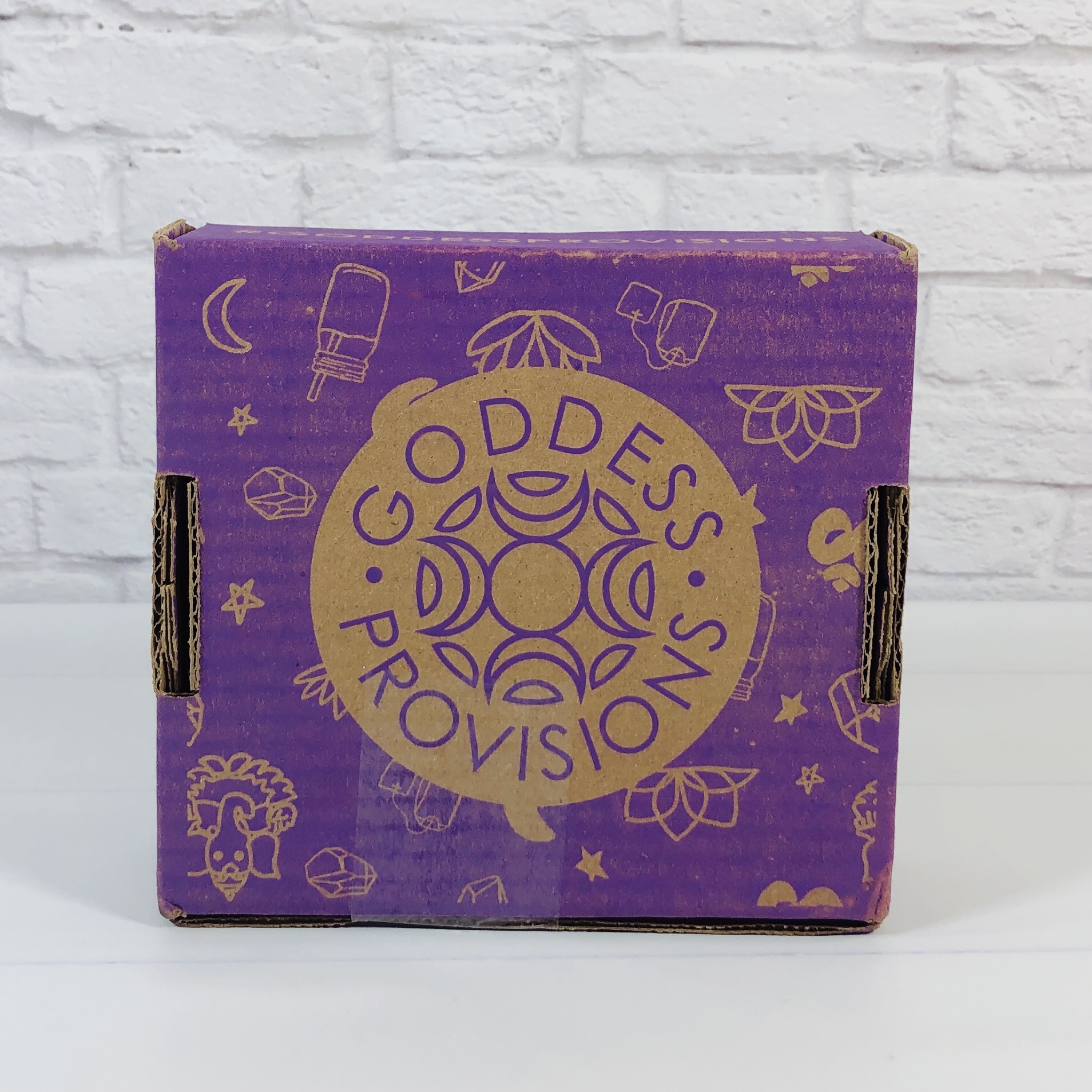 Goddess Provisions is a monthly subscription box that sends tools for spiritual practice. Each box includes 5-7 full-sized items and may include crystals, ritual tools, jewelry, books, and more. All items are also 100% vegan and cruelty-free. The subscription is $33 per month, plus shipping if it's going to Canada or international.
We're "busy" just like everyone else on this beautiful planet but we take the time to manifest journal, meditate, frolick around in nature, pet kittens, practice yoga, have reiki healing sessions, do tarot card readings, drink green juice, write out the things we're grateful for, check the astrology forecast and charge our crystals under the full moon. If you enjoy these simple pleasures too, you're going to feel like our monthly box was curated for you by a true soul sister.
Goddess Provision's monthly subscription made the list in our 2021 readers' choice best self-care subscription box list!
First peek!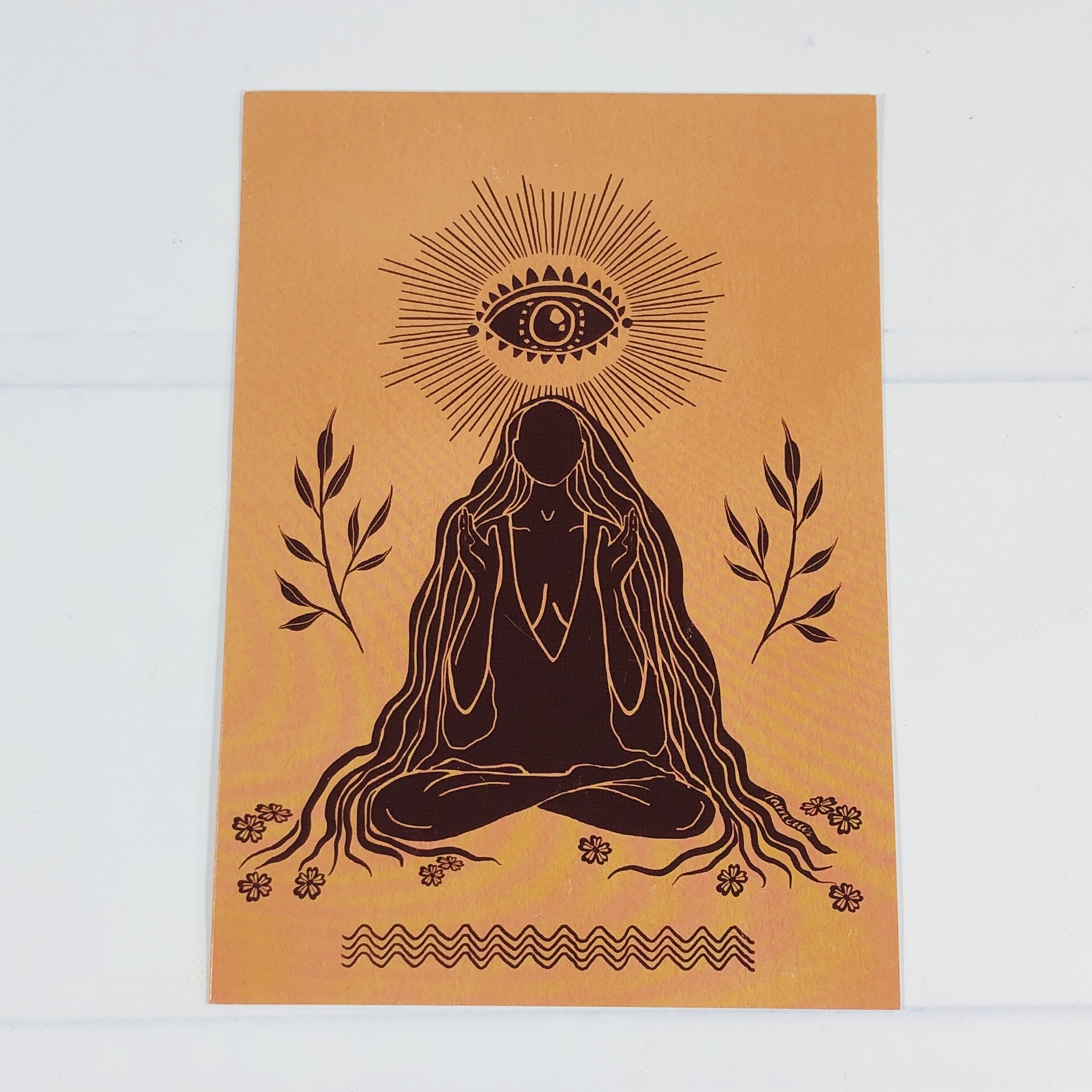 The box included an illustrated information card.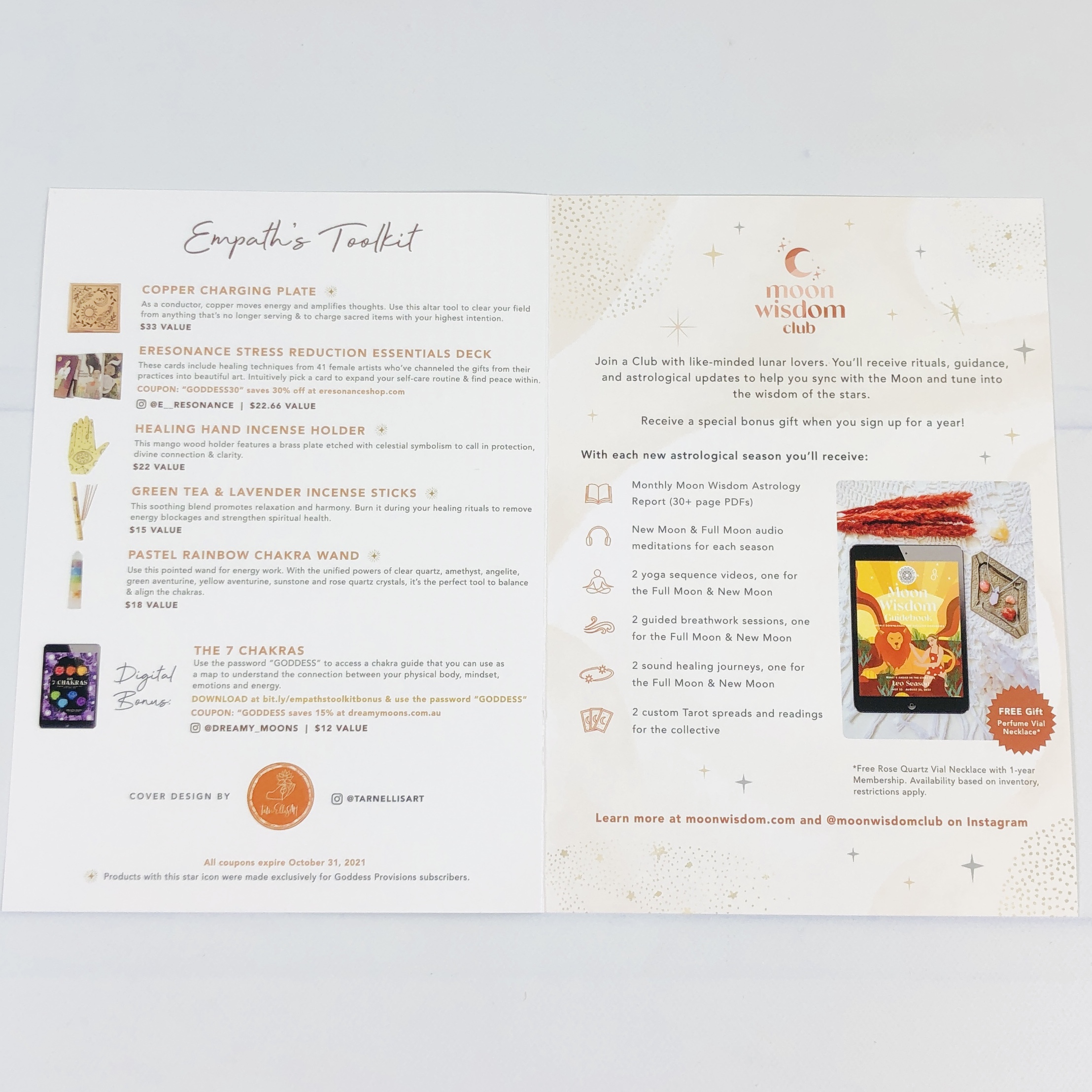 The inside of the card listed each item and gave an MSRP. The theme was Empath's Toolkit. There were discount codes for some of the brands and don't forget about the digital bonus!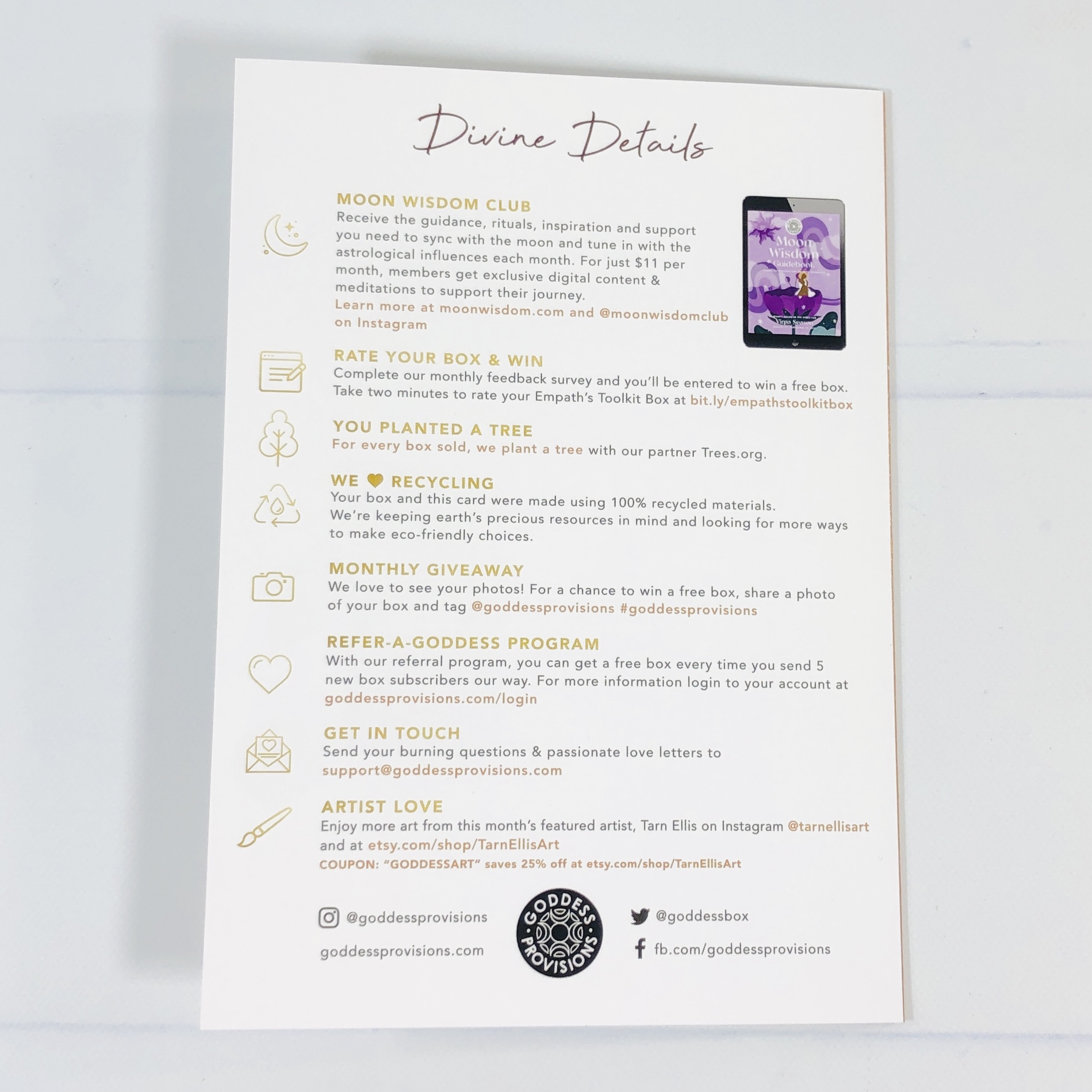 At the back, you can find out how to win a free box, how to refer a friend, and other details.
Some of the items were packed into boxes or bags for shipping.
Everything in my box!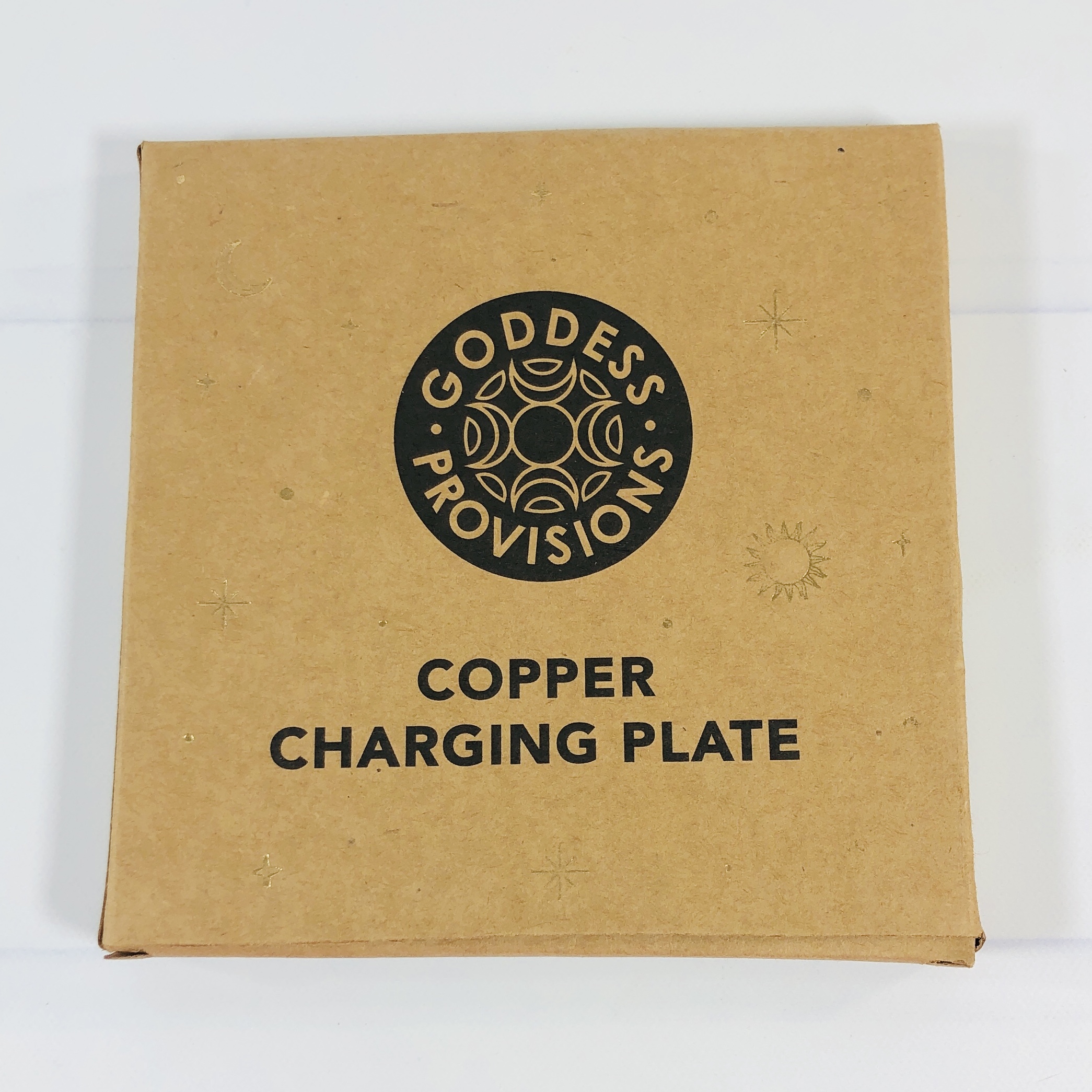 Copper Charging Plate ($33) I couldn't find many of these for sale on the internet but you can get them at the Goddess Provisions website.
The back says you place on your alter and charge your items, like crystals.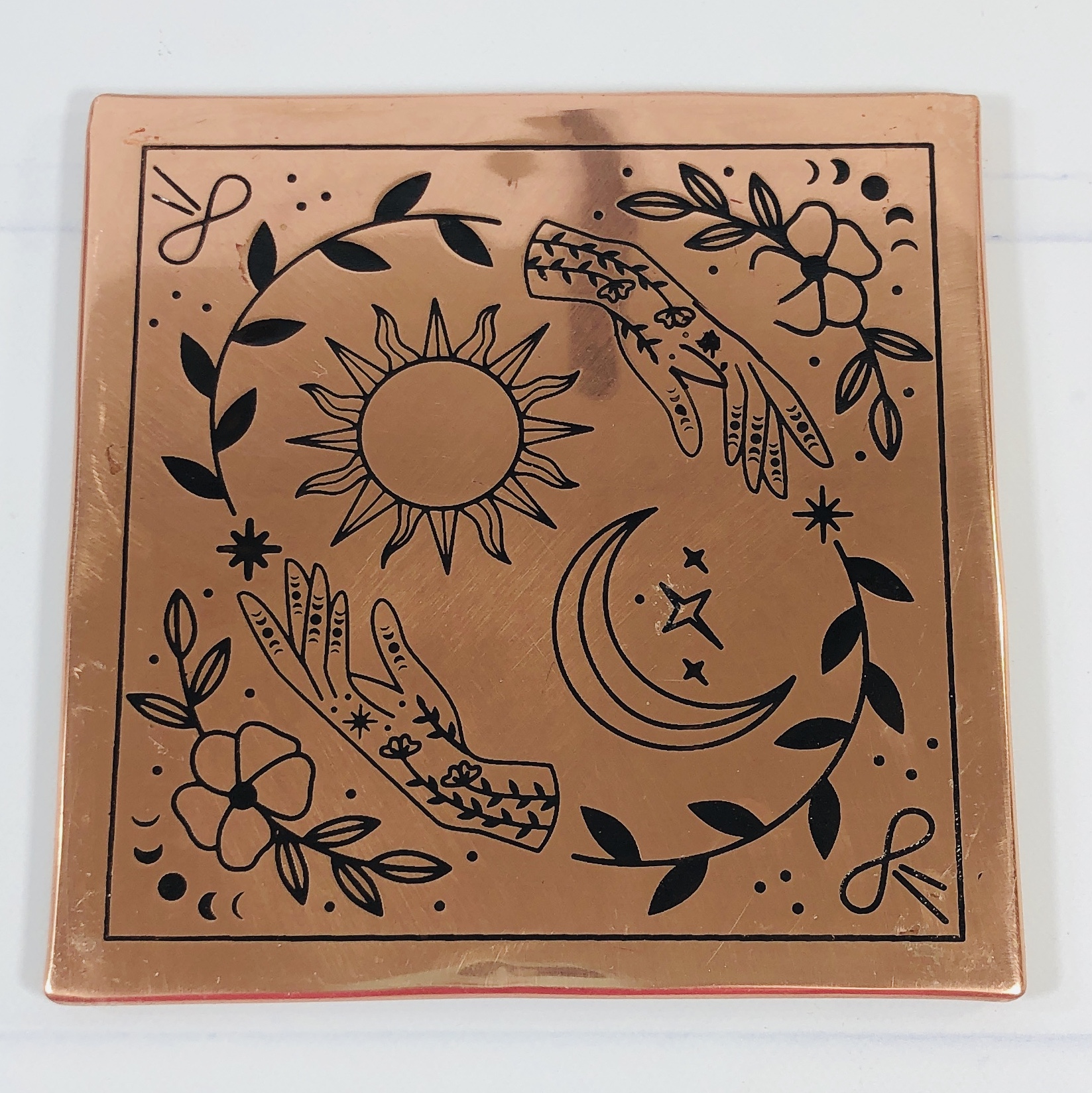 It is about 4″ square and was handmade in India. Goddess Provisions suggests putting it next to your bedside and letting it "cleanse" your cell phone overnight.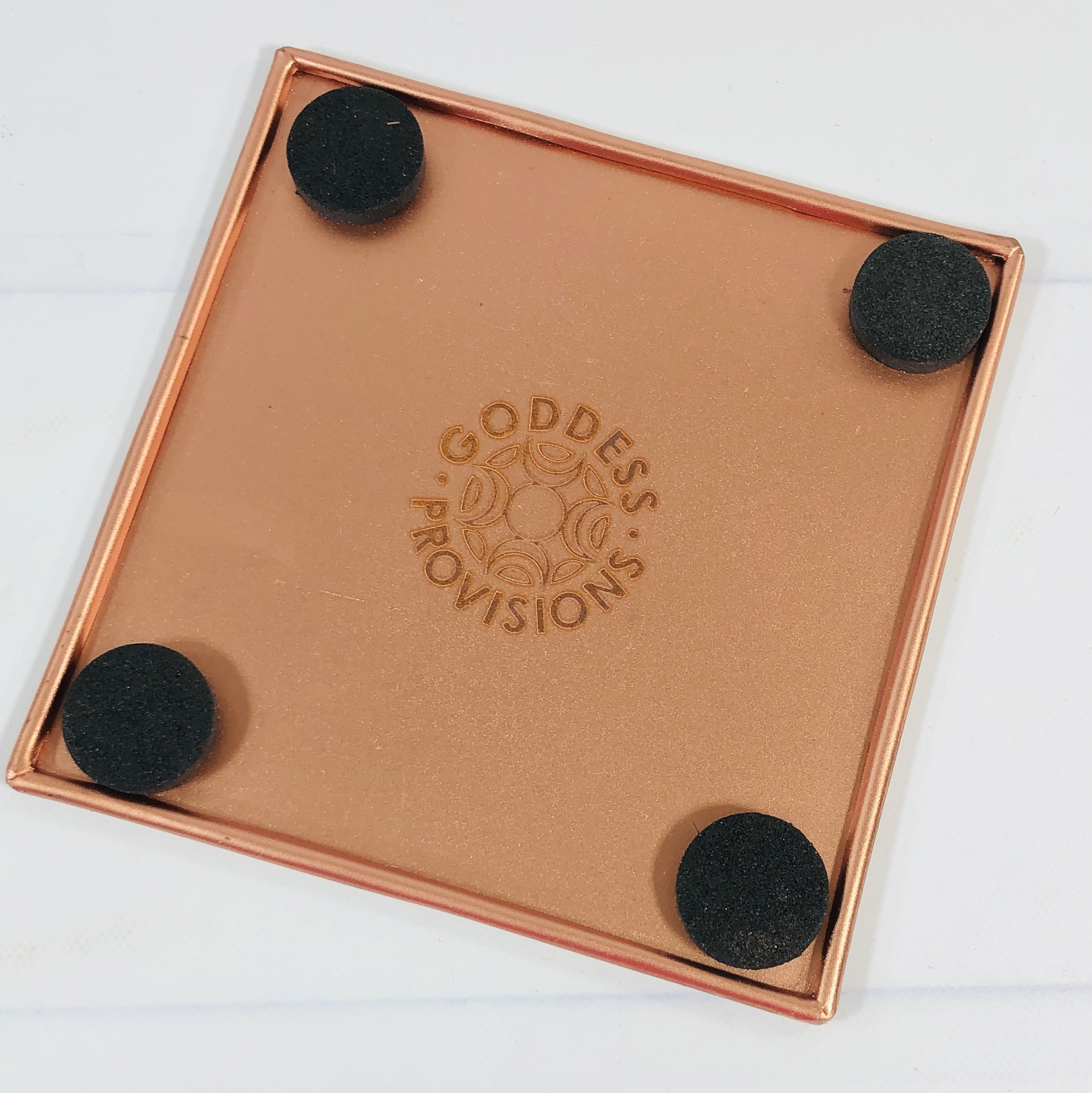 It has felt feet on the bottom to keep it from scratching surfaces.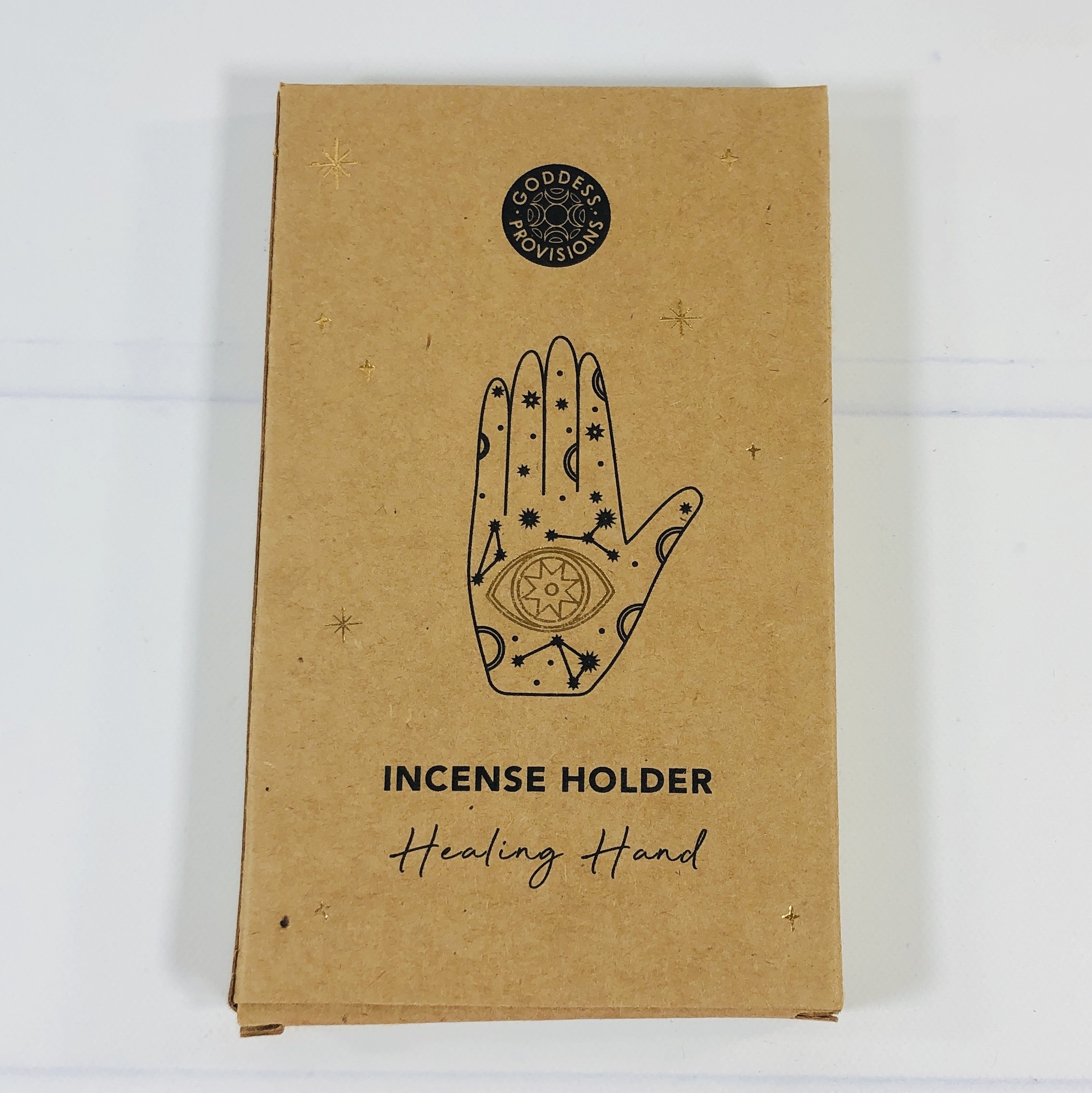 Healing Hand Incense Holder ($22) I don't own an incense holder so I was kind of excited to get one!
The back of the box shows an incense cone on the hand, but the Goddess Provisions website shows it being used with stick incense.
The top layer is brass and it has three holes in the bottom for the incense sticks to fit into.
The back is mango wood. The incense ash falls onto the hand as it burns.
Green Tea & Lavender Incense Sticks ($15) To go with the holder, we have some incense sticks!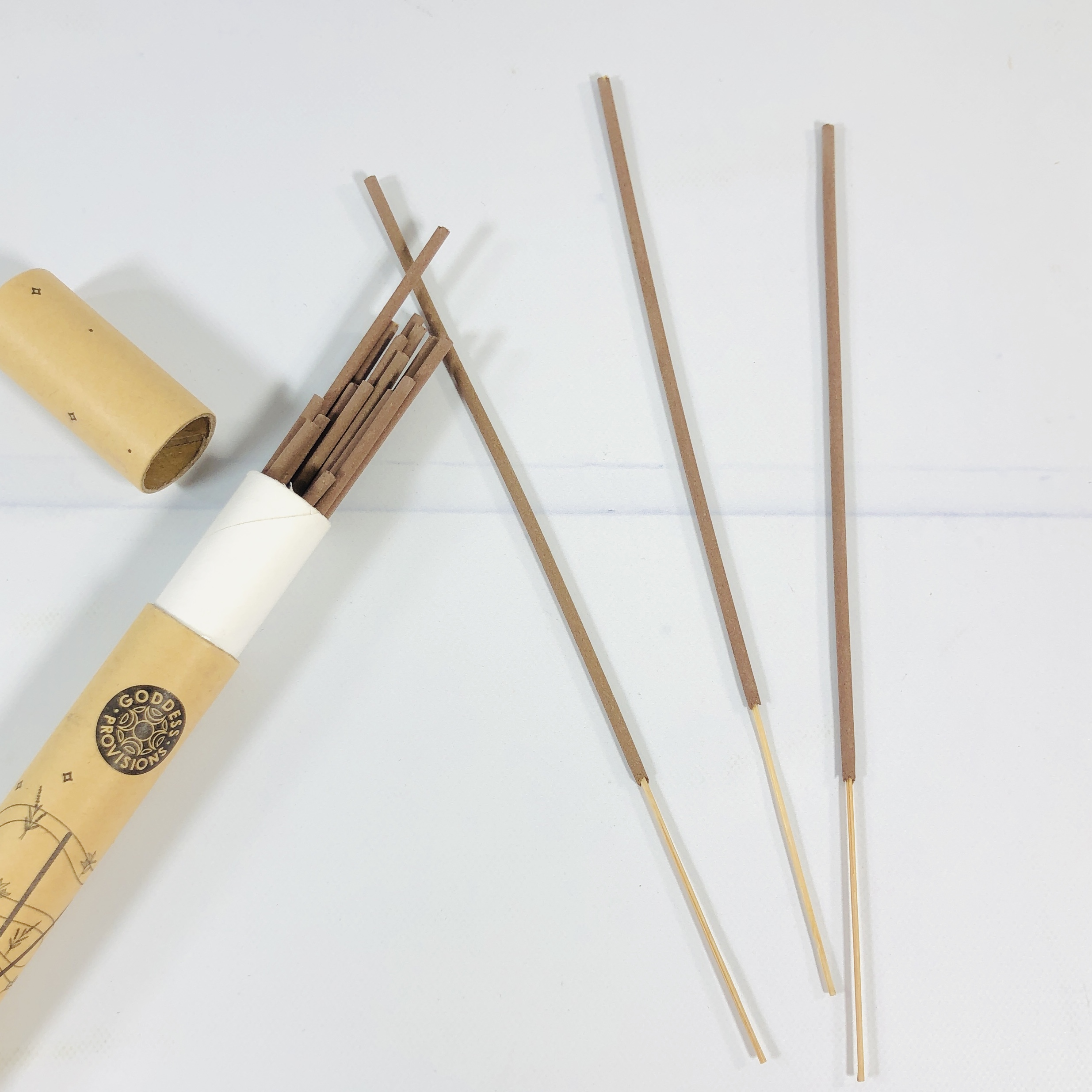 There were 20 sticks in the container and they are supposed to be scented with green tea and lavender. It smells similar to other incense and I enjoyed the scent.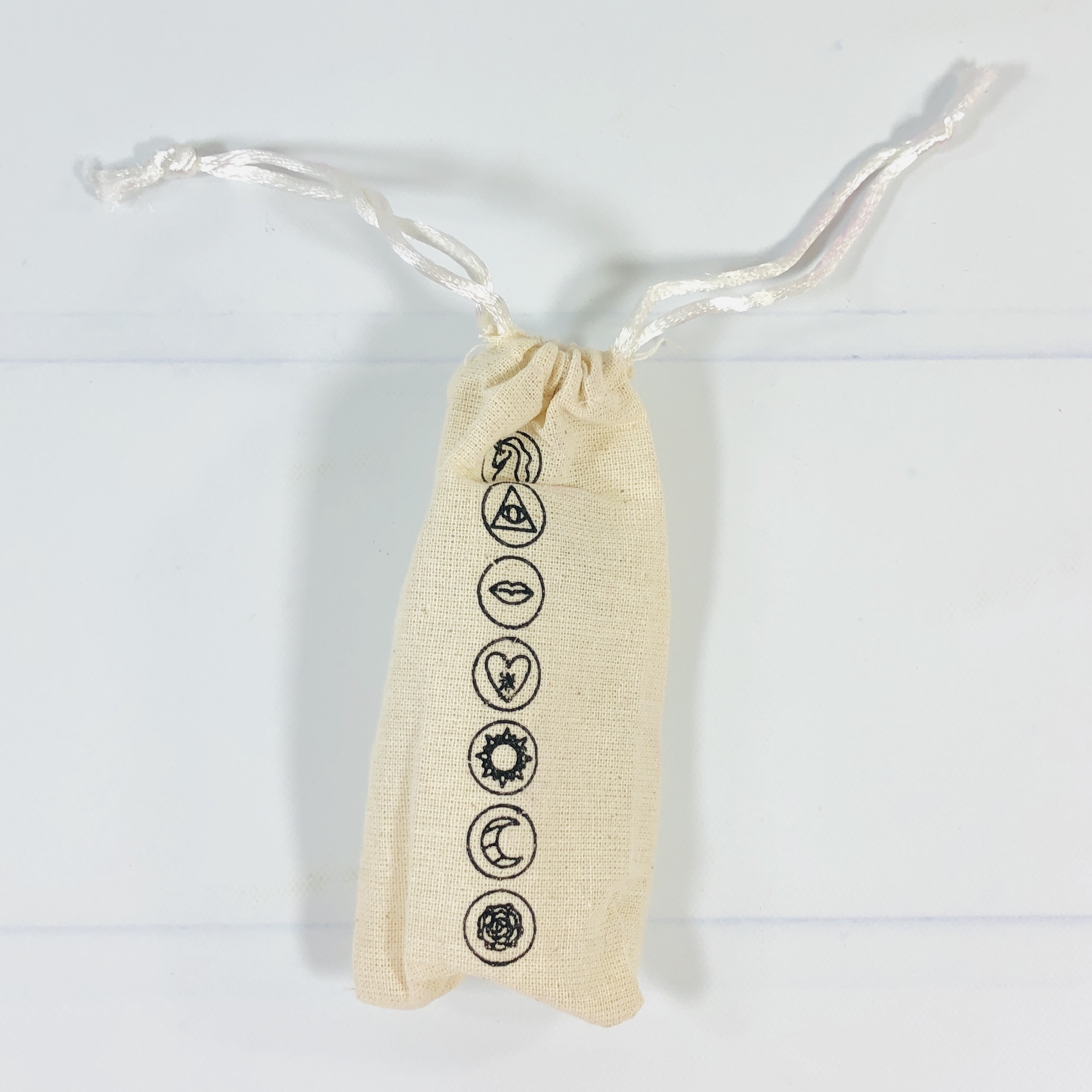 Pastel Rainbow Chakra Wand ($18) came in a keepsake bag for storage.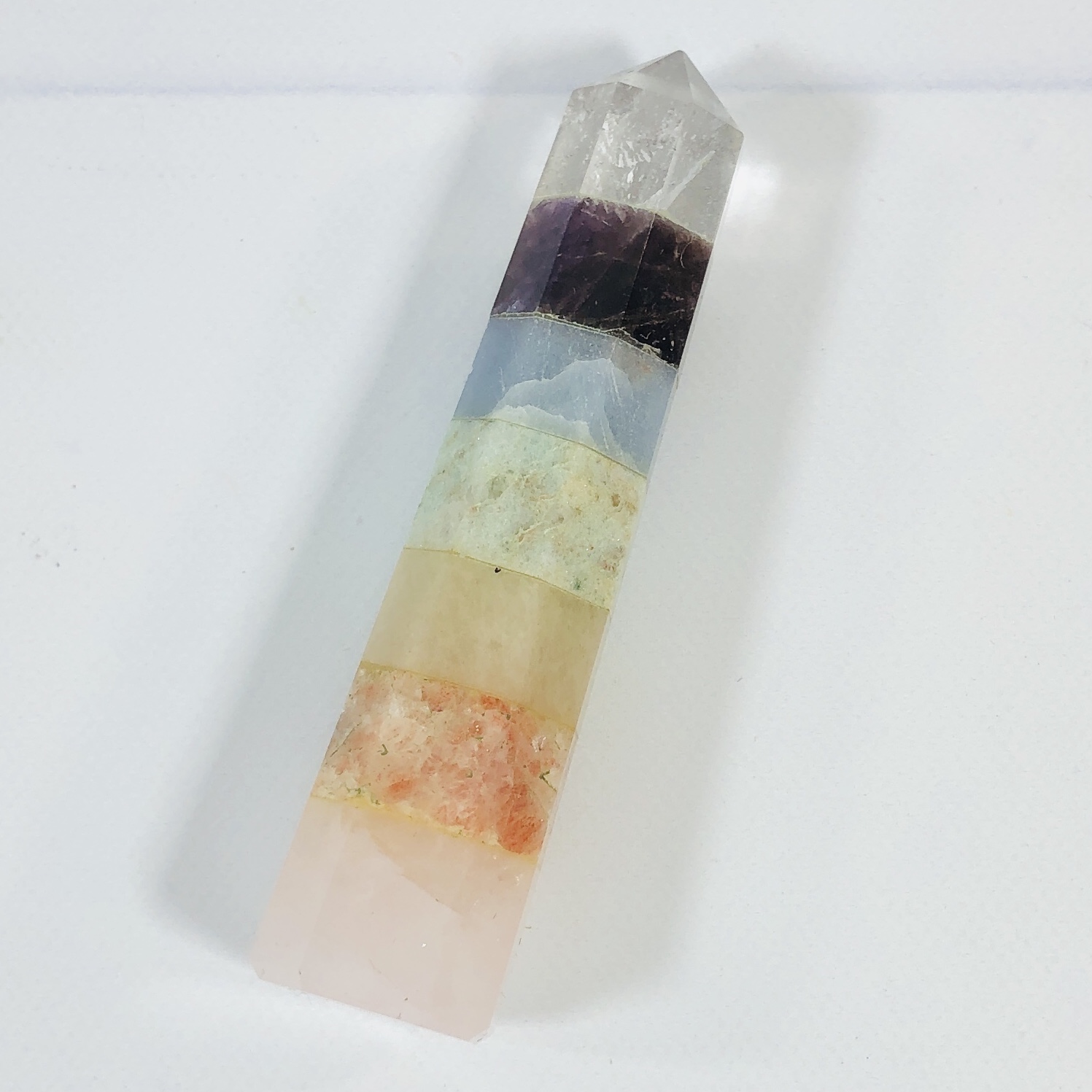 Isn't it pretty?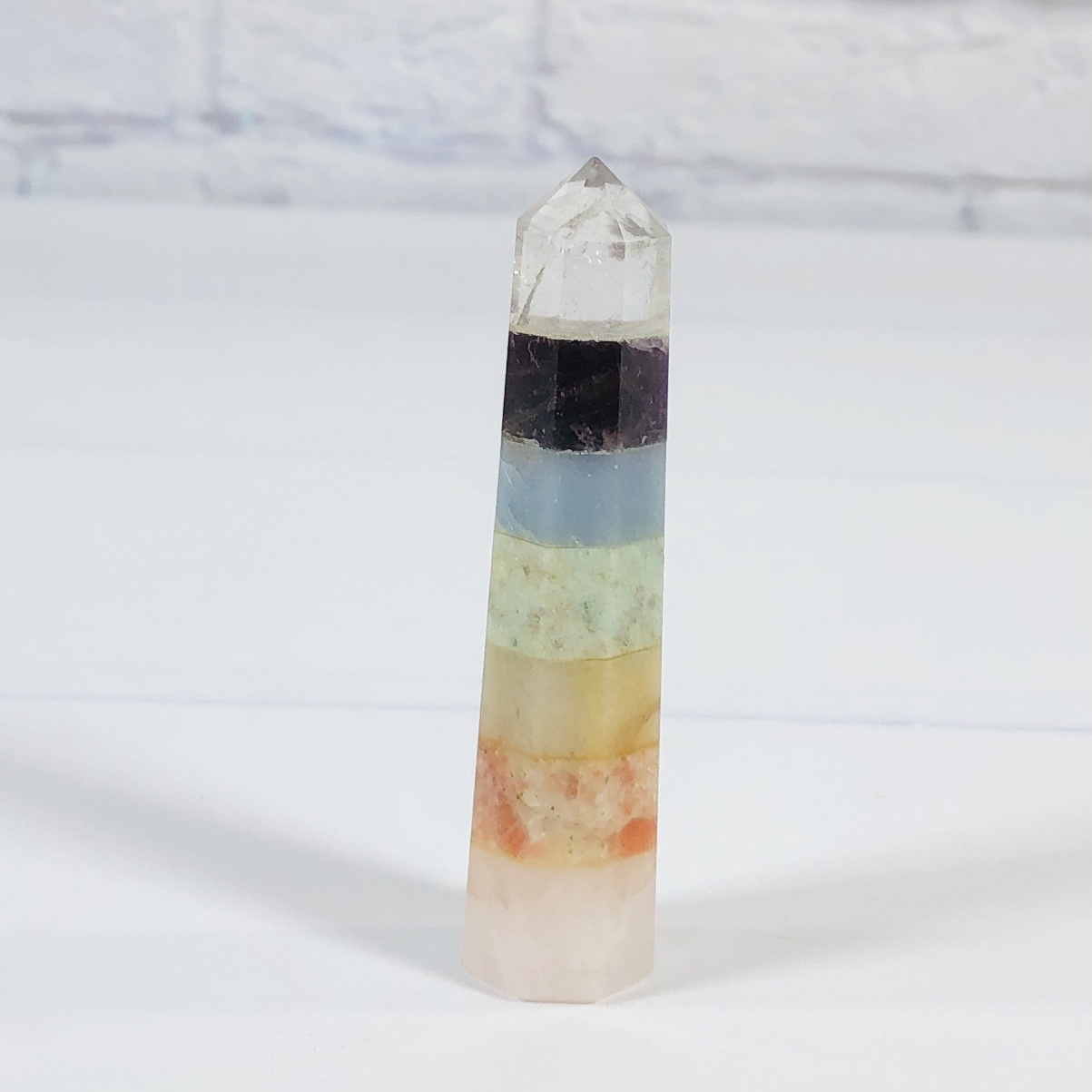 It's about 2.75″ tall. The seven crystals are fused together and they correspond to the 7 chakras. The stones are clear quartz, amethyst, angelite, green aventurine, yellow aventurine, sunstone, and rose quartz.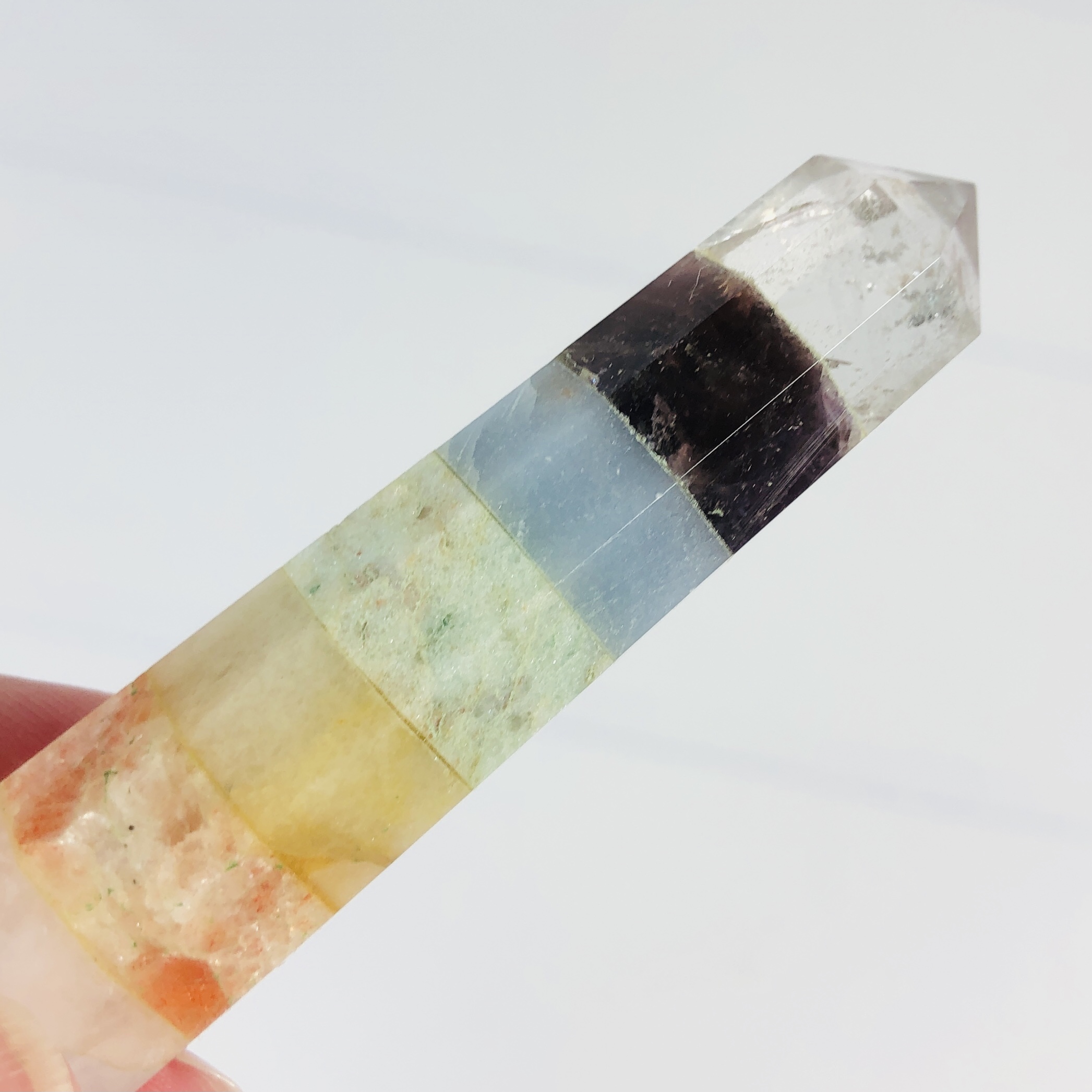 Here's a closer look!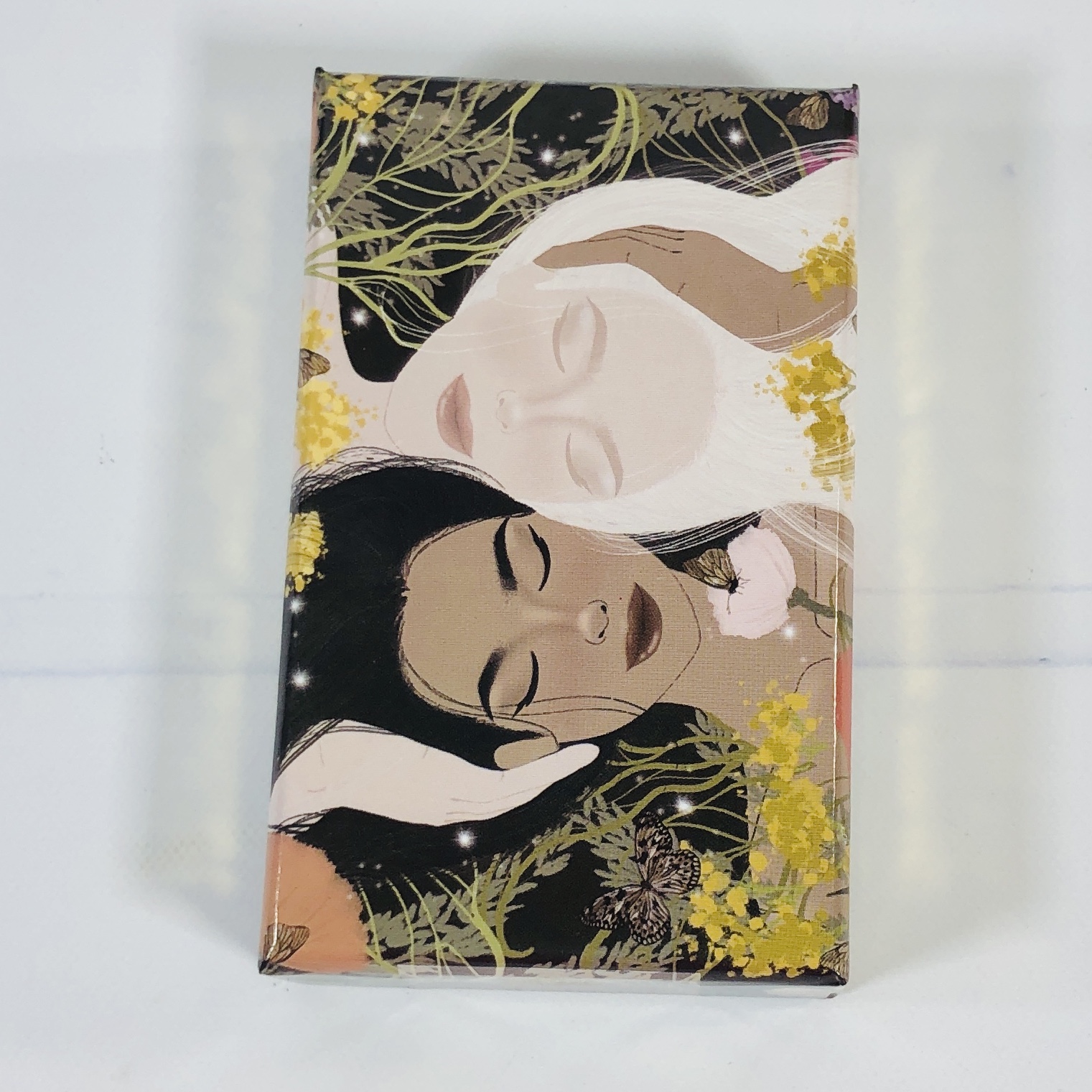 Eresonance Stress Reduction Essentials Deck ($22.66) is supposed to help you reduce stress, and all from a deck of cards!
Here's some more info.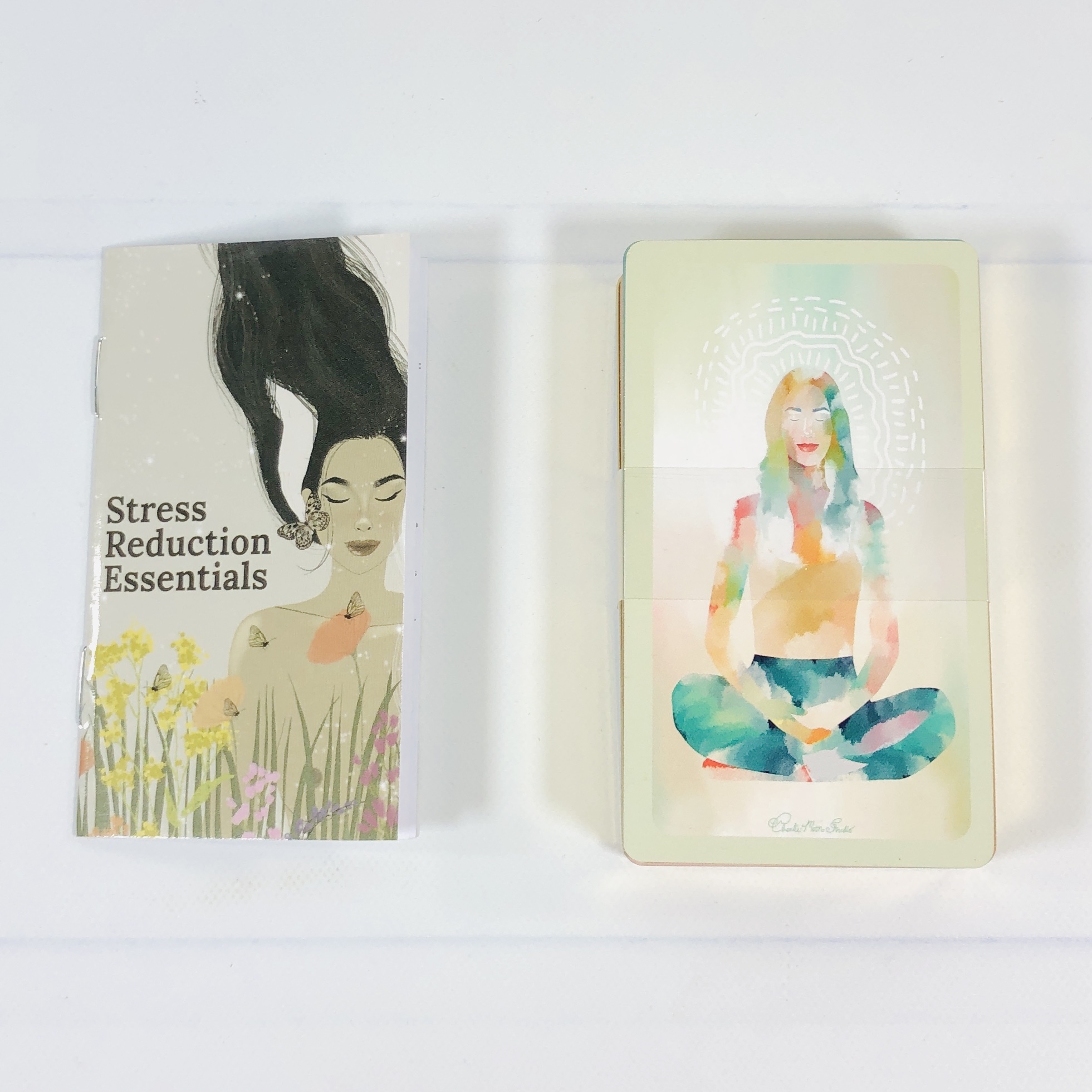 There was a mini booklet inside for more directions.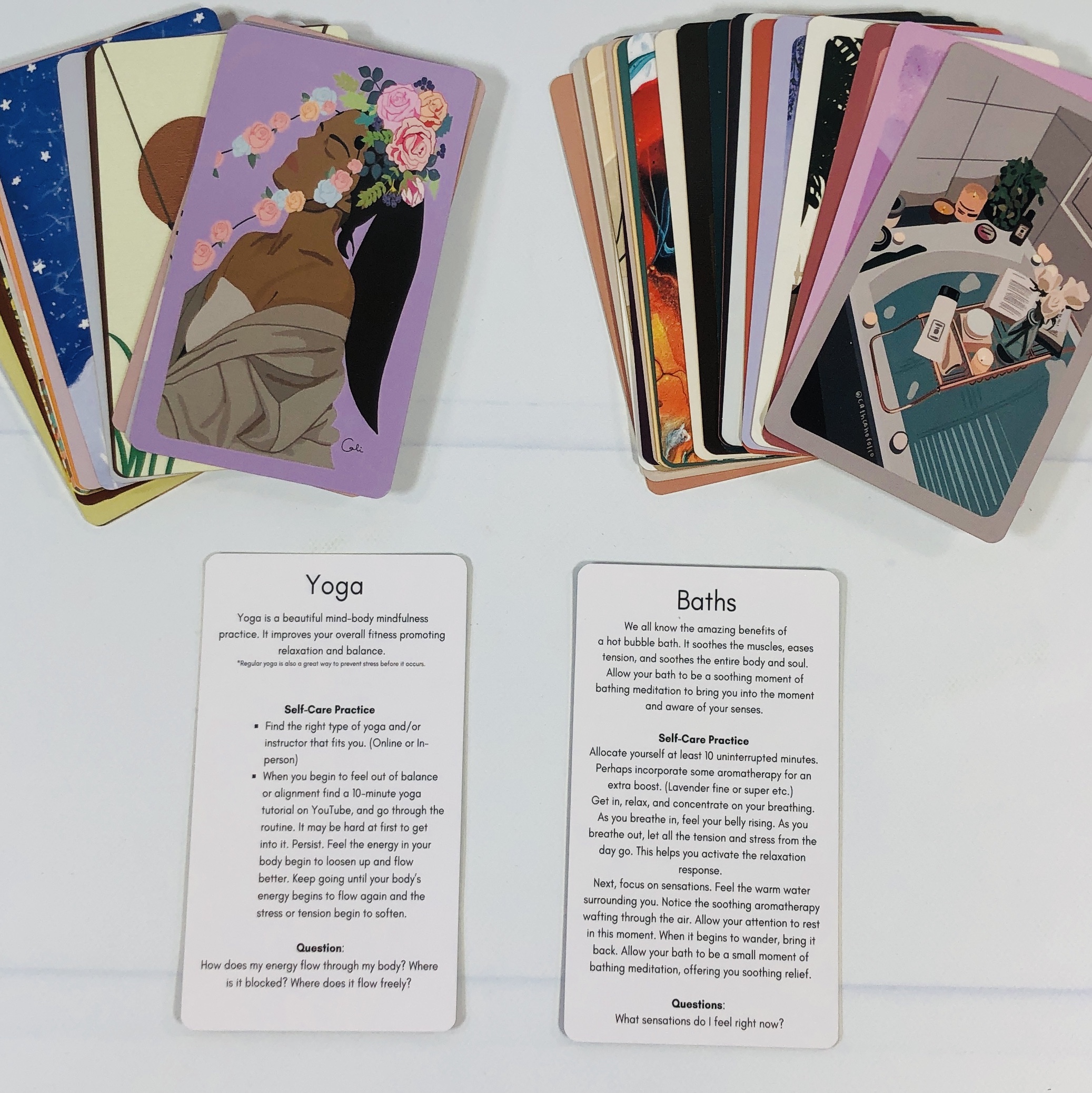 Here's a couple of the cards. Some of the cards and pictures are off, here are some examples: a card with a woman and several animals talks about baths on the back, while a card with a bath talks about Time with Animals; a card with two women dancing talks about massage, while a card showing a woman receiving a massage talks about dancing; a card with women laughing talks about tapping; a card with a woman sitting in a lotus position talks about laughter; I think you get the idea. Yet a card with a woman wearing purple and surrounded by purple flowering branches talks about lavender — some of the cards are correct, others are not. It looks like there were some other observant subscribers and Goddess Provisions has the following on their Instagram page, and you can also read a notice at the very bottom of the provided link above from eResonance, but it sounds like they tried to cover their mistake with a new age excuse.
This is the official 2nd edition of this deck and @e__resonance has confirmed with us that they intentionally didn't match the images with the card content in order to inspire multiple levels of interpretation. If you have any other questions please email [email protected]!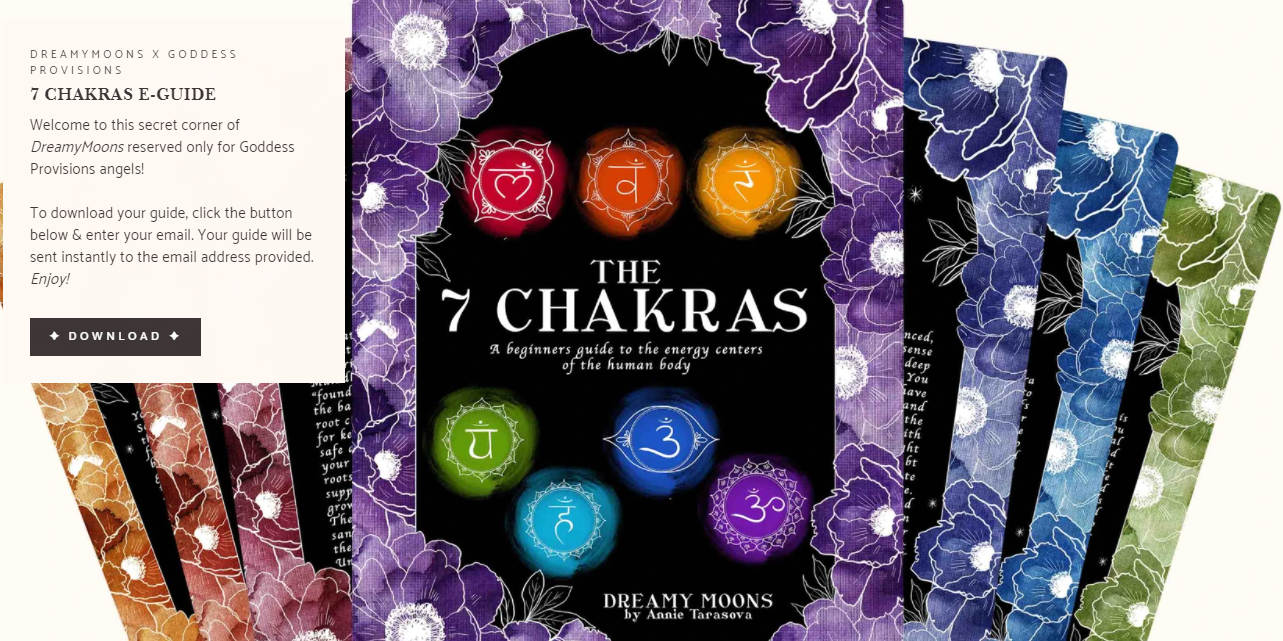 Don't forget that you can download a digital bonus and this month it's all about the chakras!
Goddess Provisions sent some neat items to help us recharge ourselves after giving to others. I really enjoyed the incense holder and sticks, it adds a nice relaxing vibe to my home. The copper charging plate is pretty and I think the rainbow wand is such a cool item. I'm disappointed in the card kit, although the self-care activities are pretty neat. Most of the items and values come from Goddess Provisions in case you want some for yourself, and you can even buy the whole box if you so desire.
What do you think of the Goddess Provisions box?