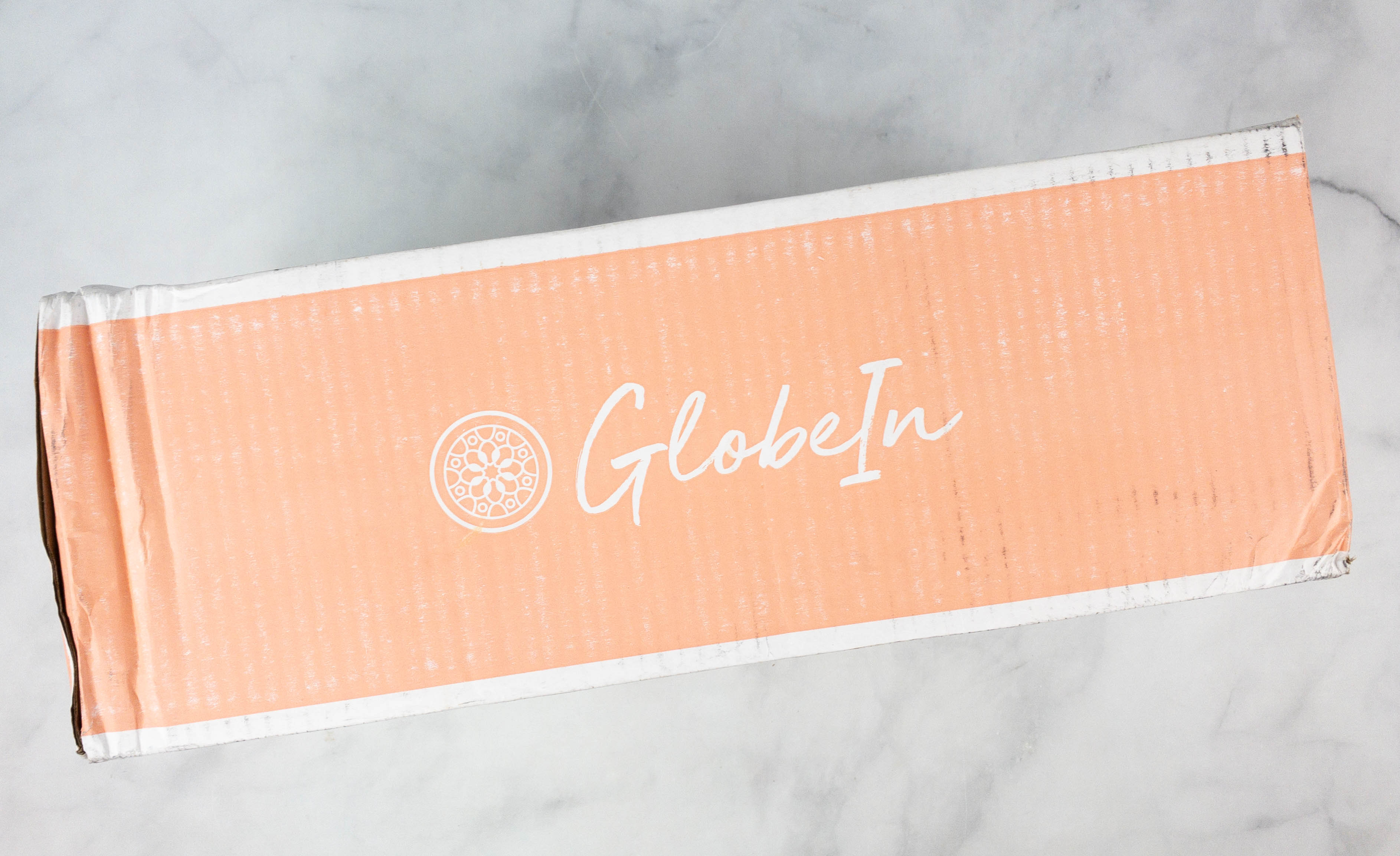 The GlobeIn Artisan Box Club is a subscription that sends handcrafted products from around the world. All items are produced either by collectives that are fair trade certified or that respect and adhere to fair trade principles. All artisans and farmers whose products are distributed by GlobeIn are paid a fair wage for their products.
This subscription is currently experiencing extreme delays. In addition, when you sign up, the advertised boxes may be unavailable. Subscribers report purchasing shop items that go out of stock, and the inability to receive a refund – only credit is offered. While we did receive a review box in a timely fashion, we don't think this is indicative of GlobeIn's current status.  Some subscribers are starting to receive their boxes from 2-3 months ago, GlobeIn is still experiencing heavy delays on all their operations, including customer support emails.
DEAL: Get 50% off your first box on any 3-month GlobeIn Premium Subscription Box. Use this link and the coupon code TRYUS50 at checkout. OR get FREE Shipping on your first with code FREESHIP!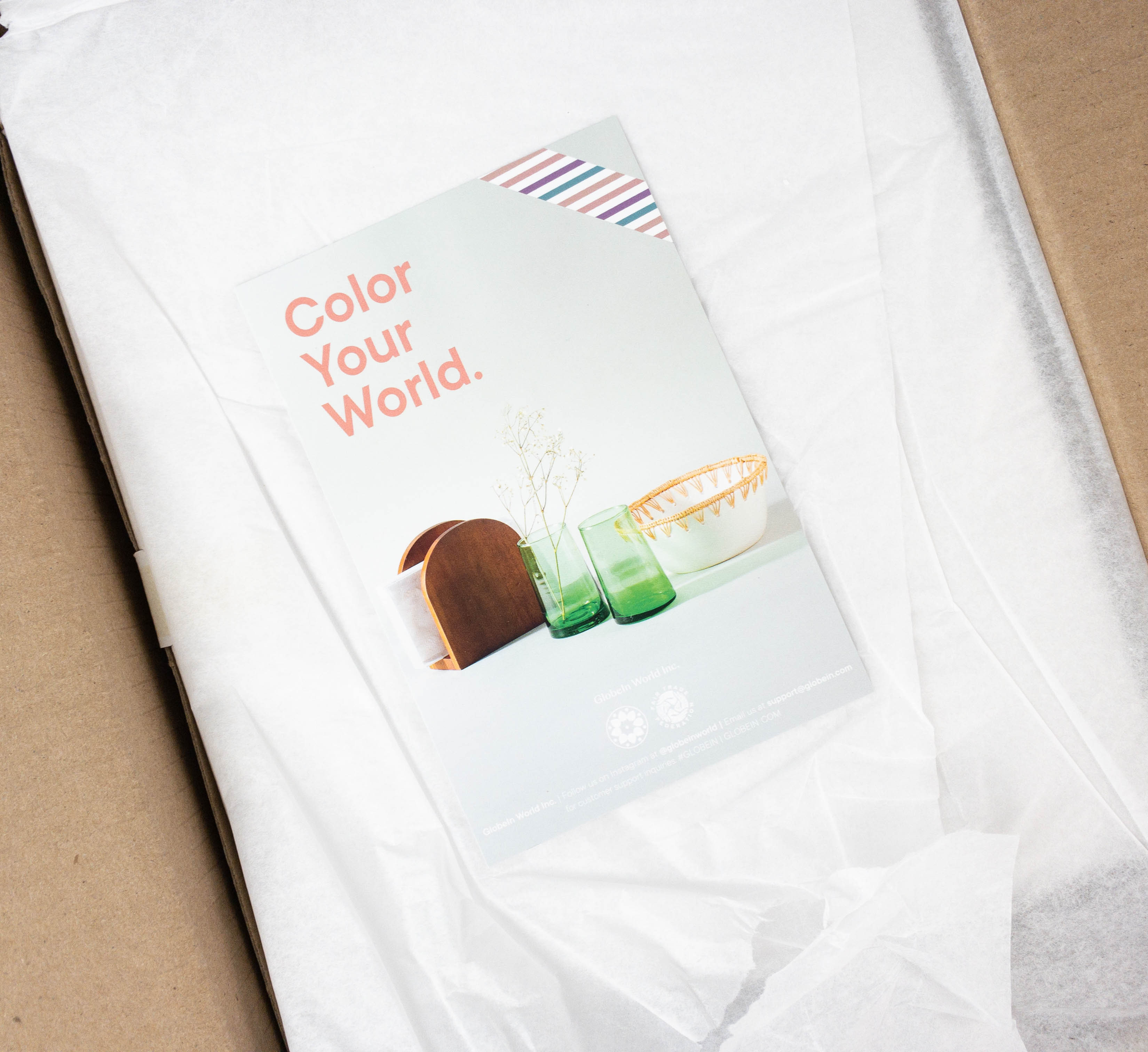 Everything was well wrapped and protected during shipping.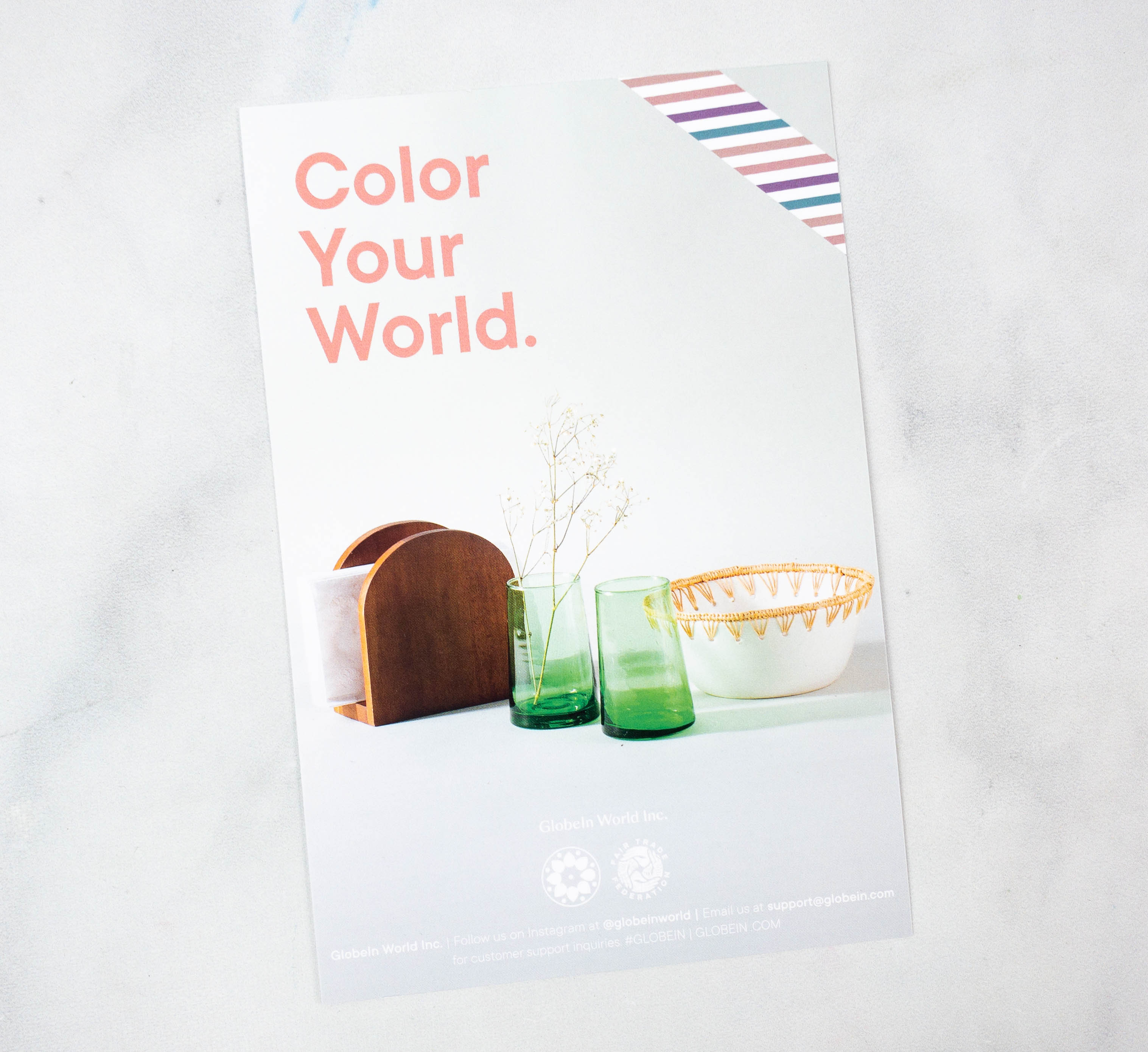 This month's theme is BASH BOX.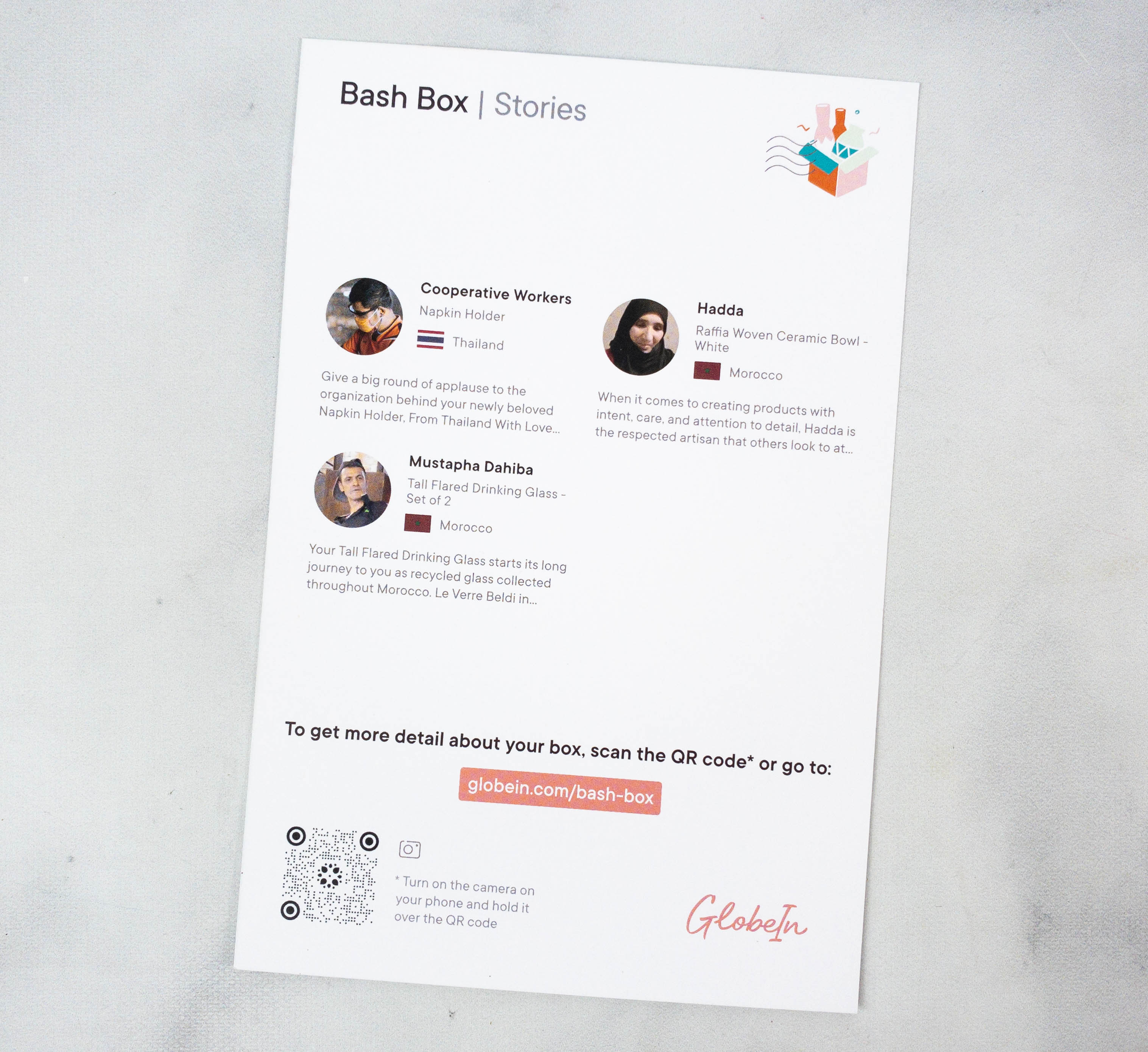 Here's a card that features stories behind the items in the box!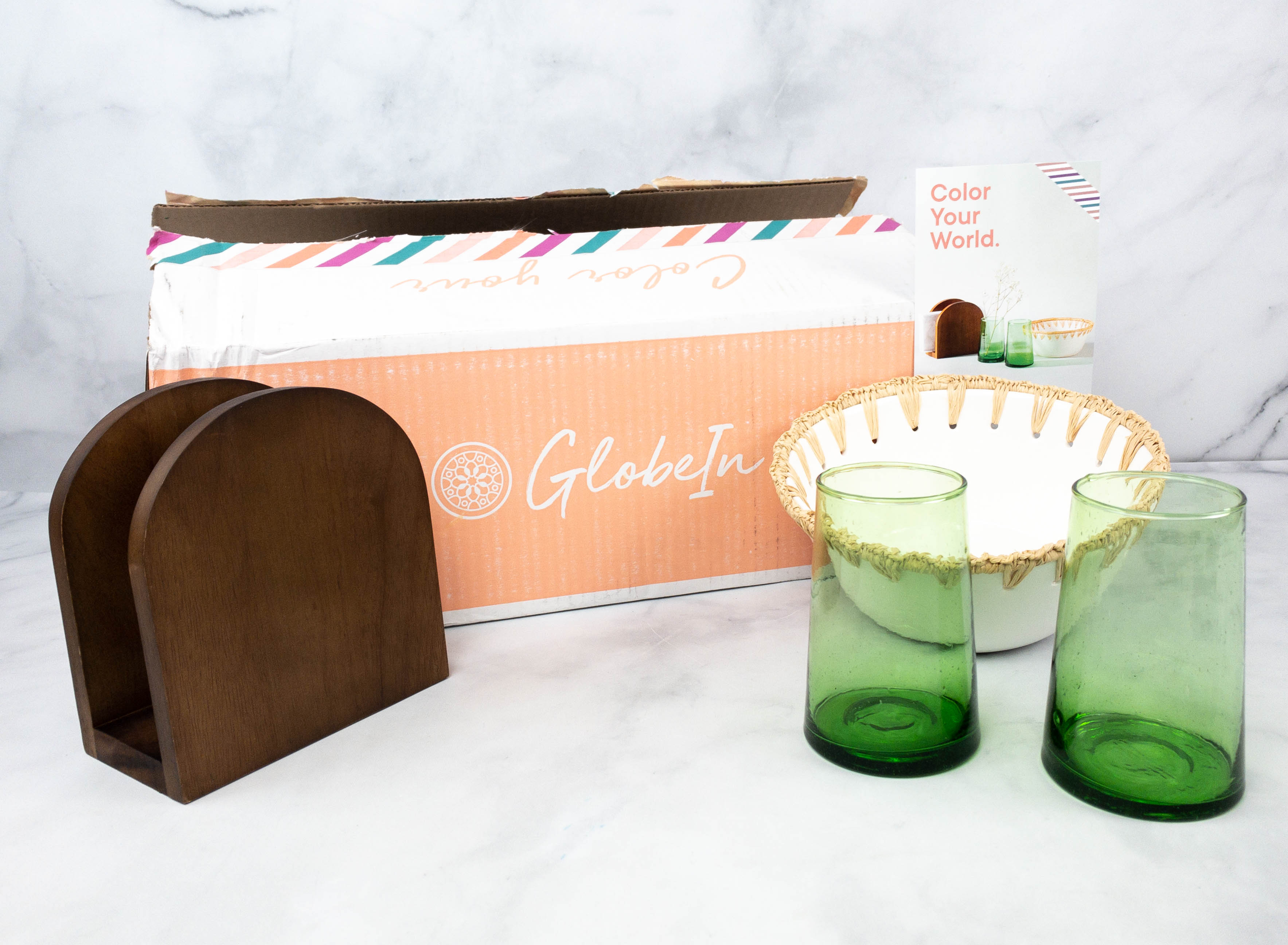 Everything in my BASH BOX!
Napkin Holder – Thailand. I love simple yet functional pieces for the home, like this napkin holder! It has rustic feel, as it's made with wood in its natural color and texture. This easily adds charm to any simple home aesthetic!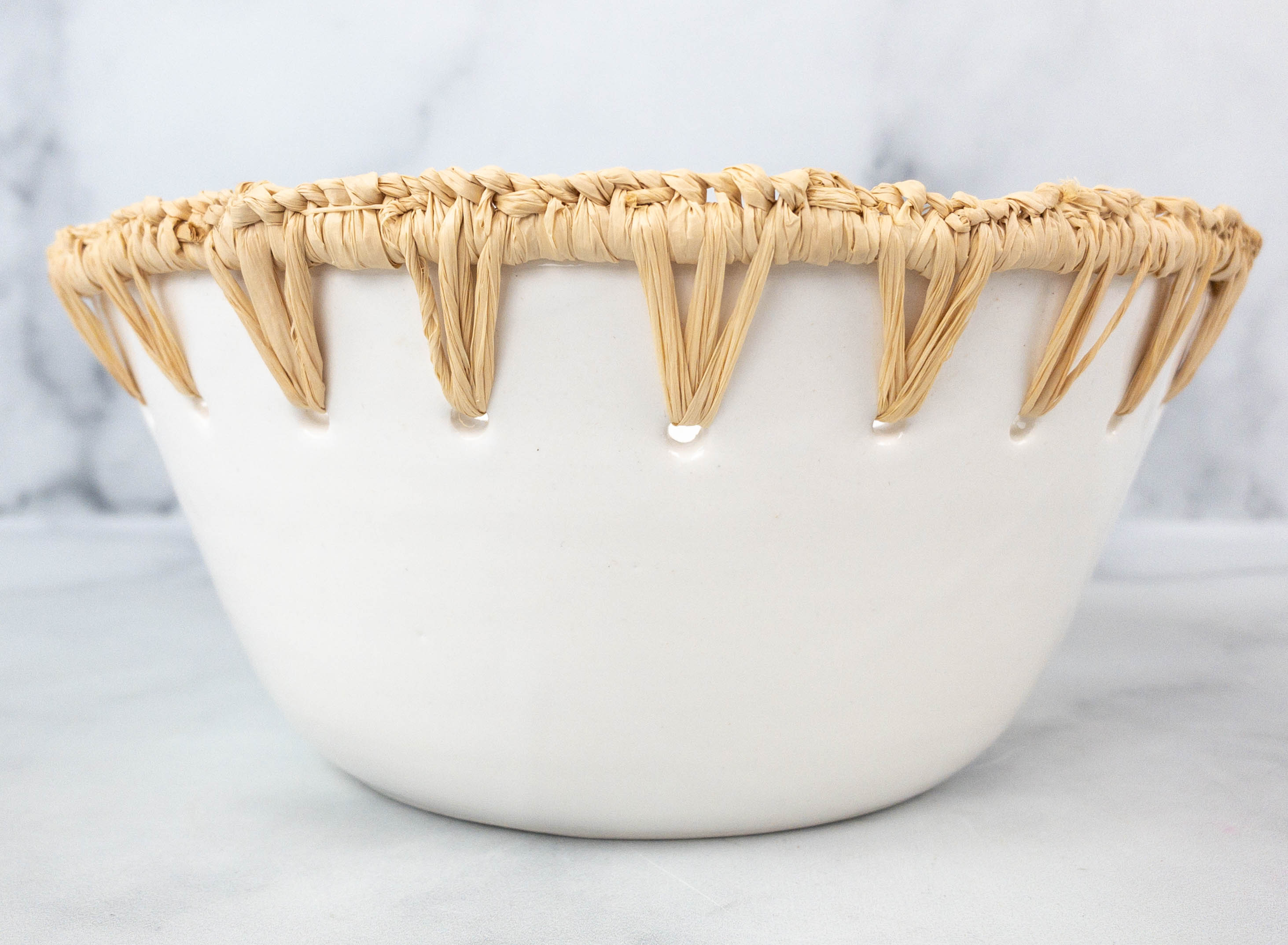 Raffia Woven White Ceramic Bowl – Morocco. It's a unique Moroccan bowl, and it's made with white ceramic plus a woven raffia top.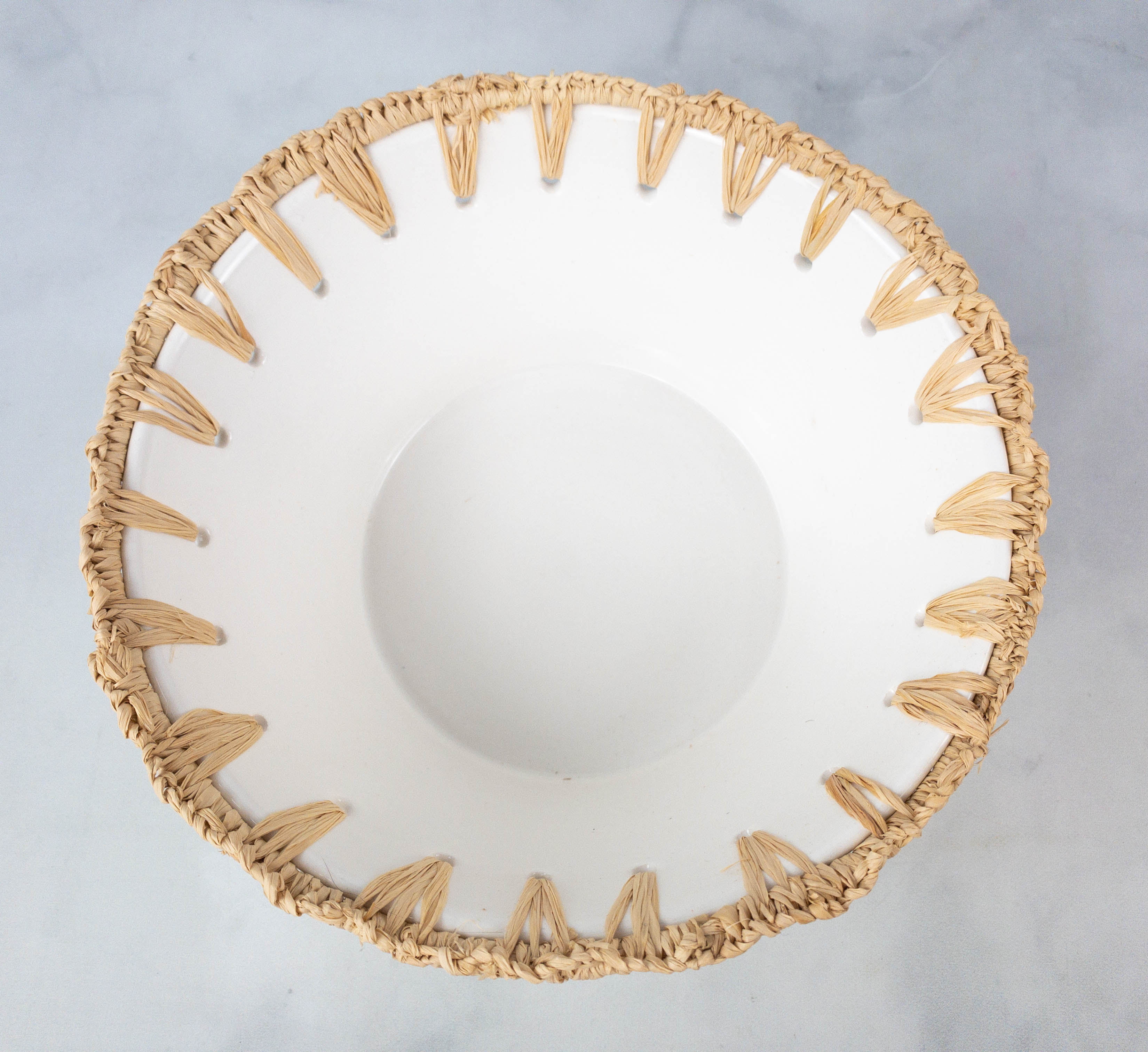 It's so pretty! It can be used for serving food but it can also make such a lovely accent piece for a shelf or as a catchall.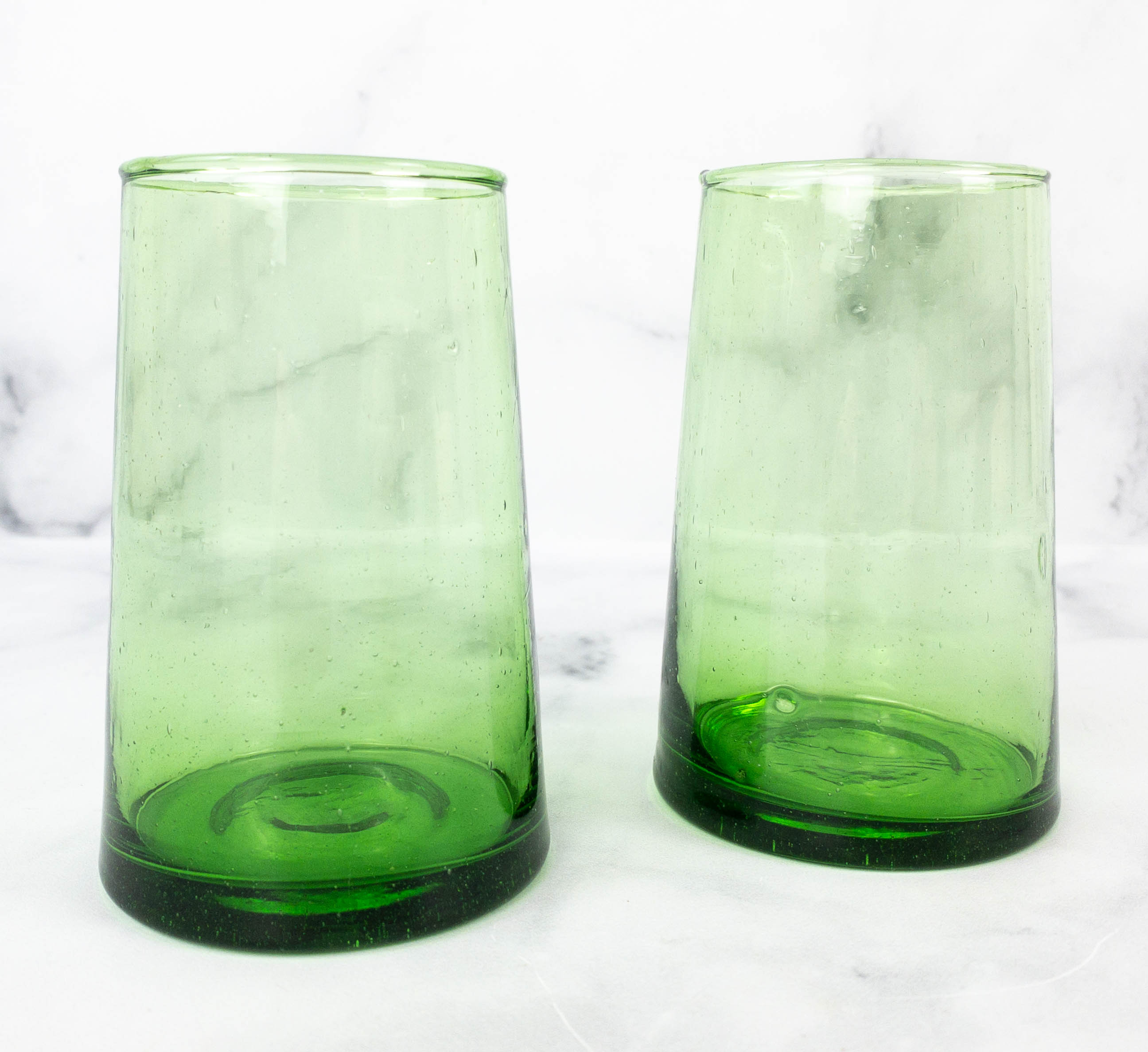 Set of 2 Tall Flared Drinking Glass – Morocco. Lastly, here are two glasses in a stunning green color and with a flared bottom. They are great for serving juices to guests or when simply enjoying a drink with a loved one at home. Another thing to love about them is that they're made from recycled glass pieces!
The artisan pieces from this month's GlobeIn Artisan Box are dining-themed! I like the cohesive curation which includes a napkin holder, a bowl, and a pair of glasses. My favorite item among them is the ceramic Moroccan bowl. The woven raffia detail on the bowl makes it really unique and eye catching. This subscription supports artisans from around the world and it's really great. I just hope they improve their shipping and customer support!
What do you think of this GlobeIn Artisan Box?

Visit Globe In Artisan Box Club to subscribe or find out more!