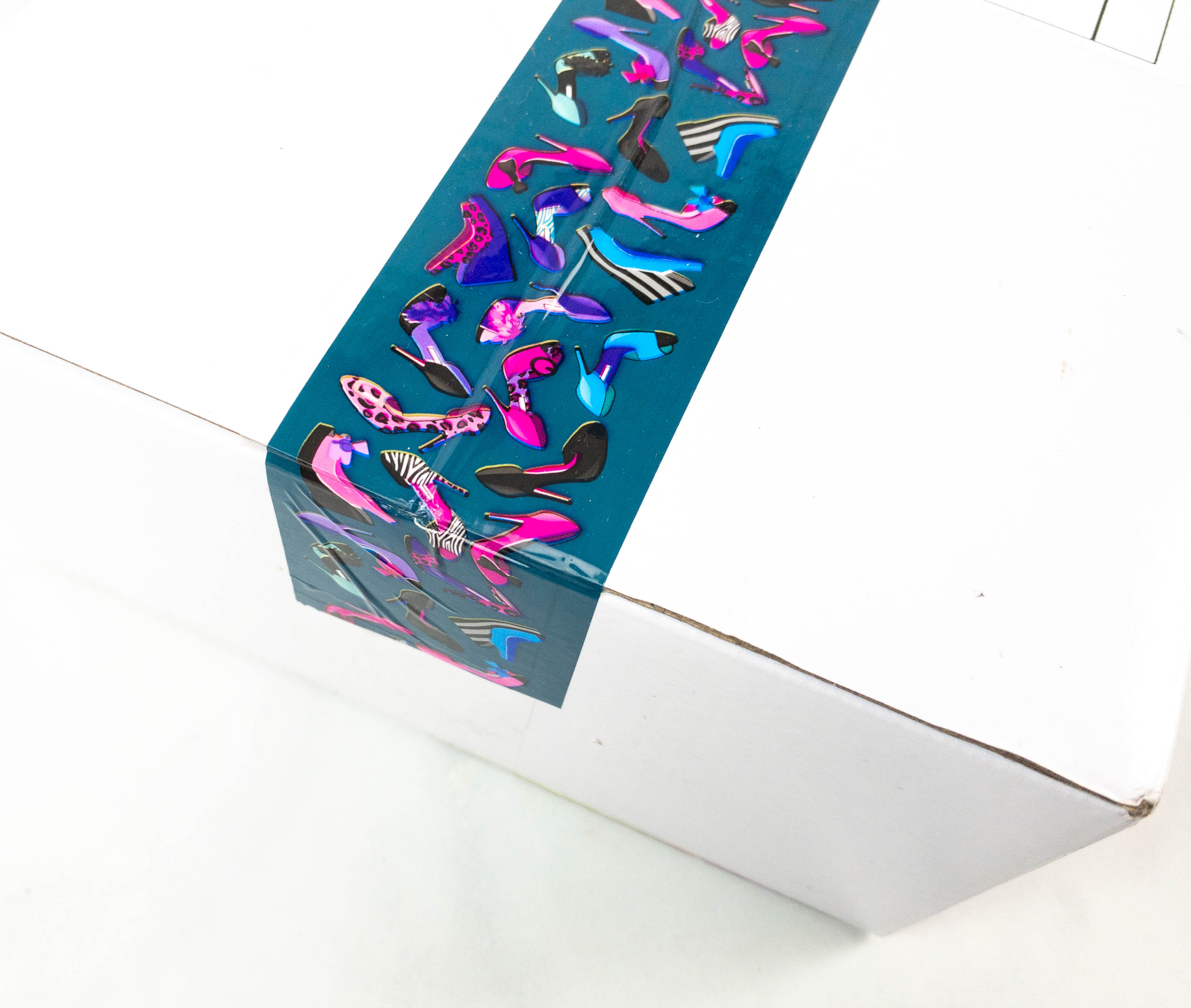 Fashion Angels is a monthly subscription box for tweens. Each box costs $30 month and contains 10-12 items with a retail value of over $70. It will include craft activities, bath and beauty products, and trendy fashion accessories for girls ages 6 to 12 years! It's the perfect gift for tweens who love fun, fashion, and crafting!
Fashion Angels is a reader pick for one of the best boxes for kids in 2021!
DEAL: Get 10% off your first subscription with coupon code HELLO10.
The interior of the box is super cute and colorful.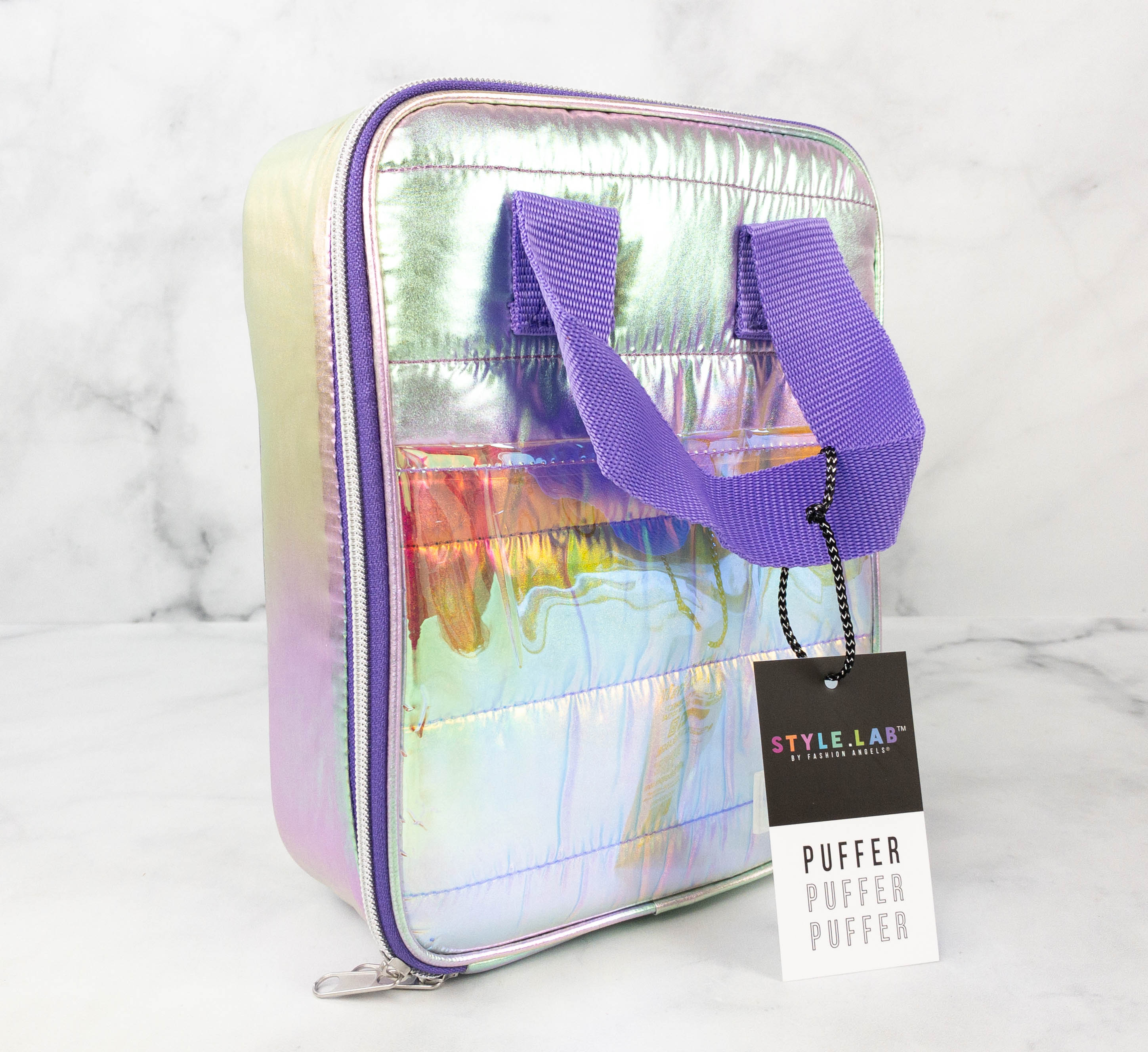 This month's items were packed in this iridescent puffer bag!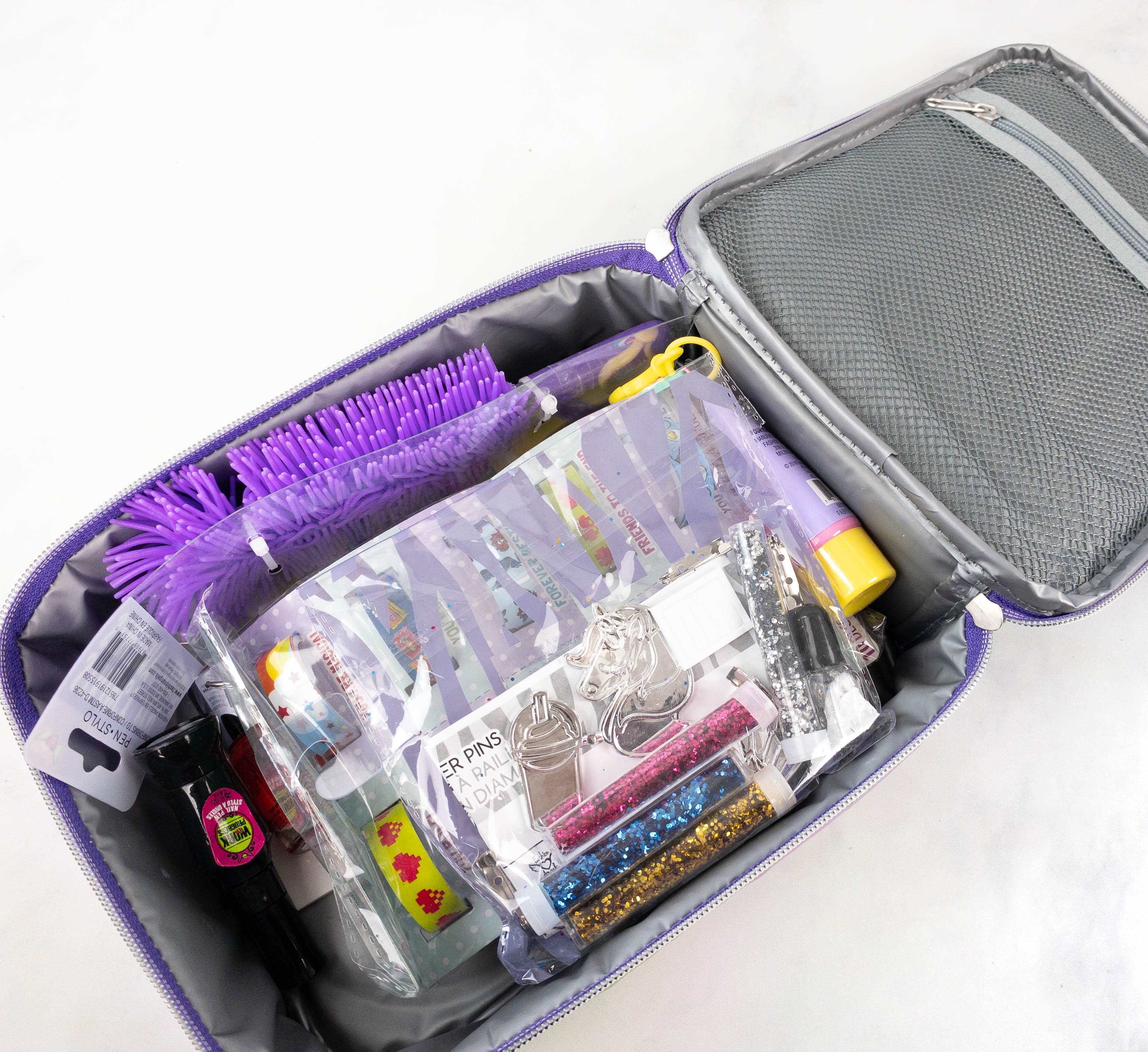 The lining of the bag is insulated so this will make such an adorable lunch bag! There's even a zippered net pocket on the side for easier organization in case you need to put in some table napkins or even your utensils.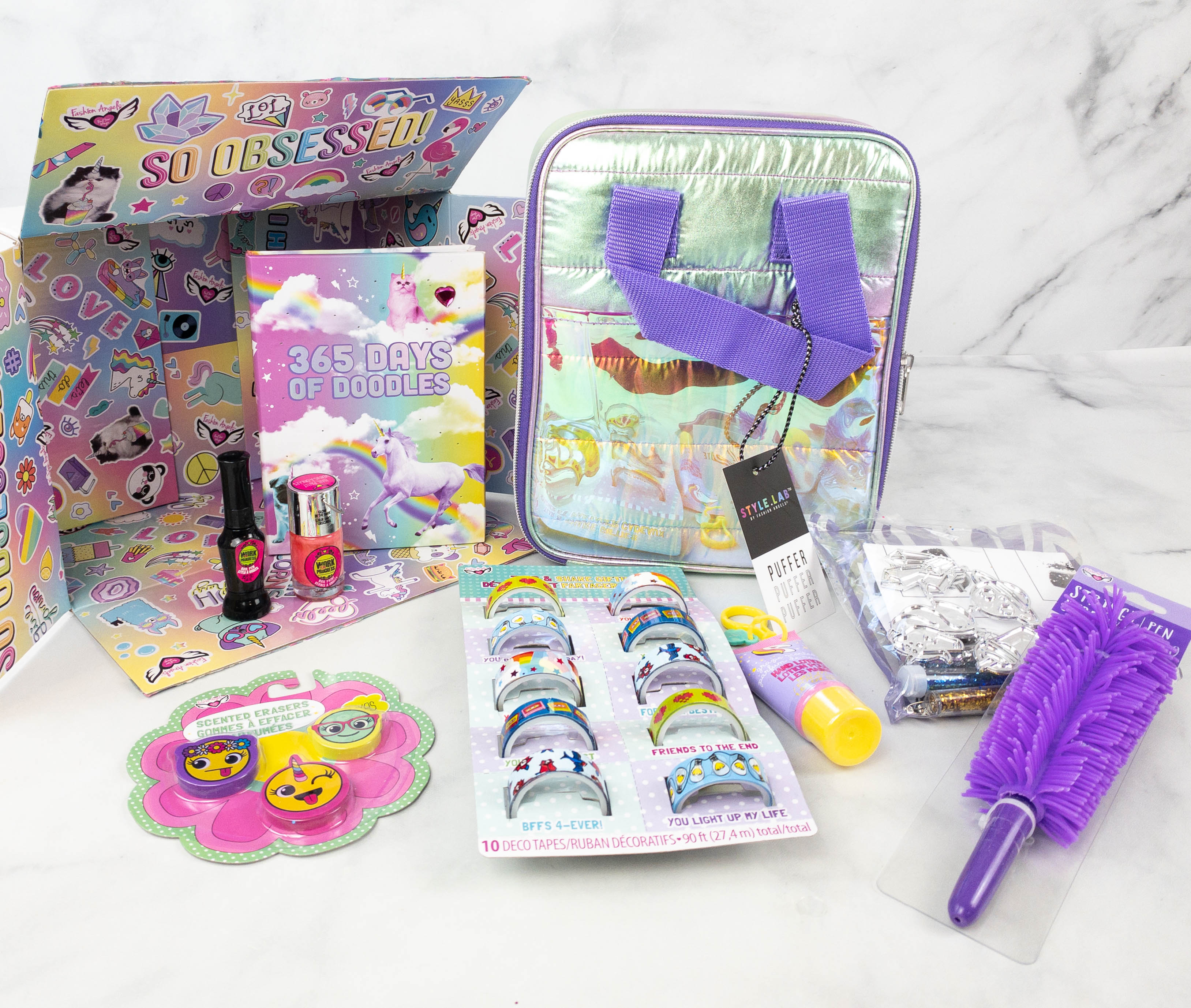 Everything in the box!
Surprise Eraser Set. It's a set of cute erasers that feature different blinged-up emojis. They are scented, making them really fun to use!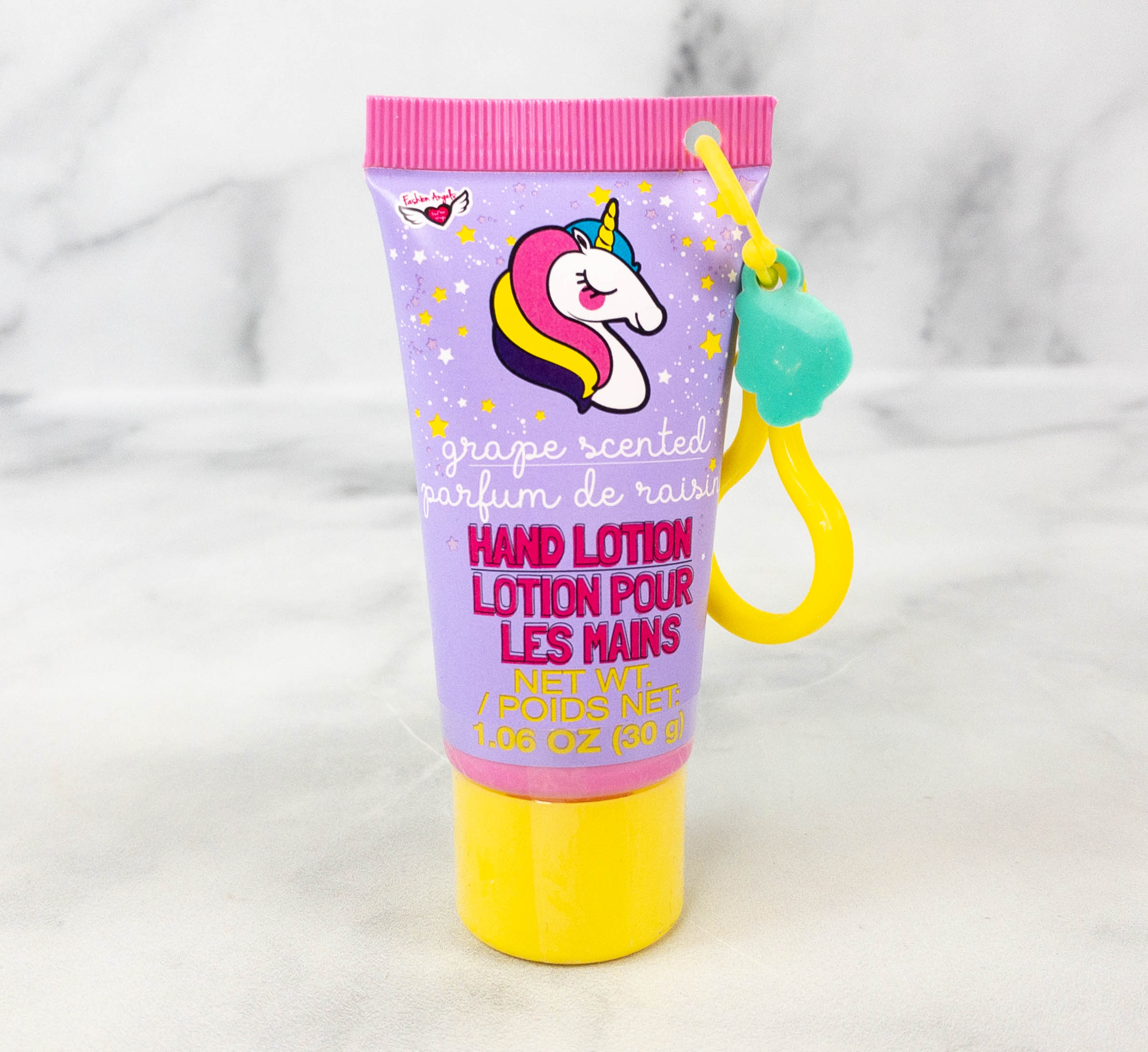 Hand Lotion. To help keep the hands soft, smooth, and moisturized, here's a hand lotion! It came in a travel-friendly container and its own carabiner so you can easily attach it to your bag. It has a refreshing grape scent and my daughter loves that it doesn't leave a sticky feeling behind.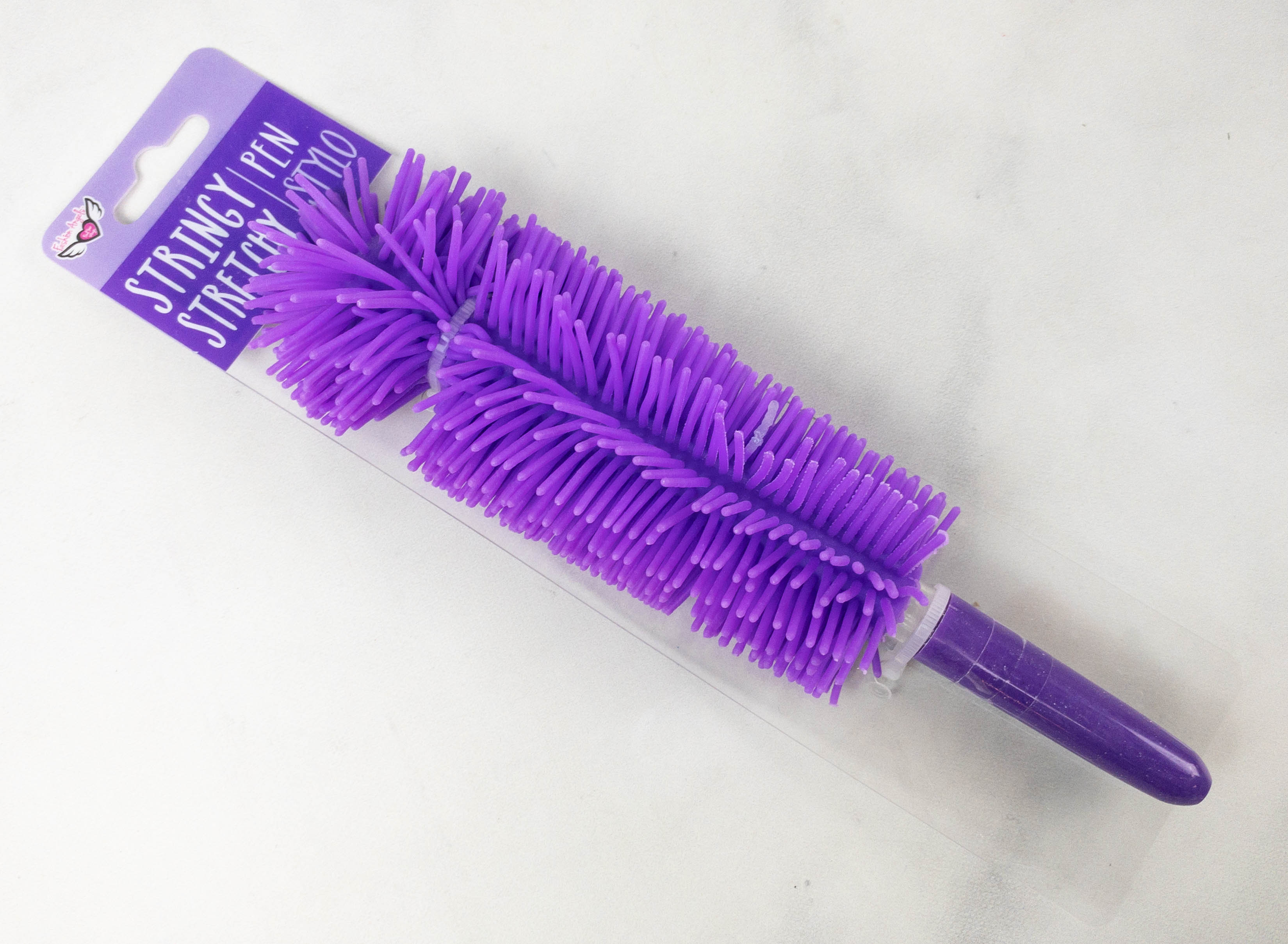 Fidget Pen. It's not just a regular pen that you can use to write and draw, its barrel actually makes a great fidget toy as it's made with stringy and stretchy silicone.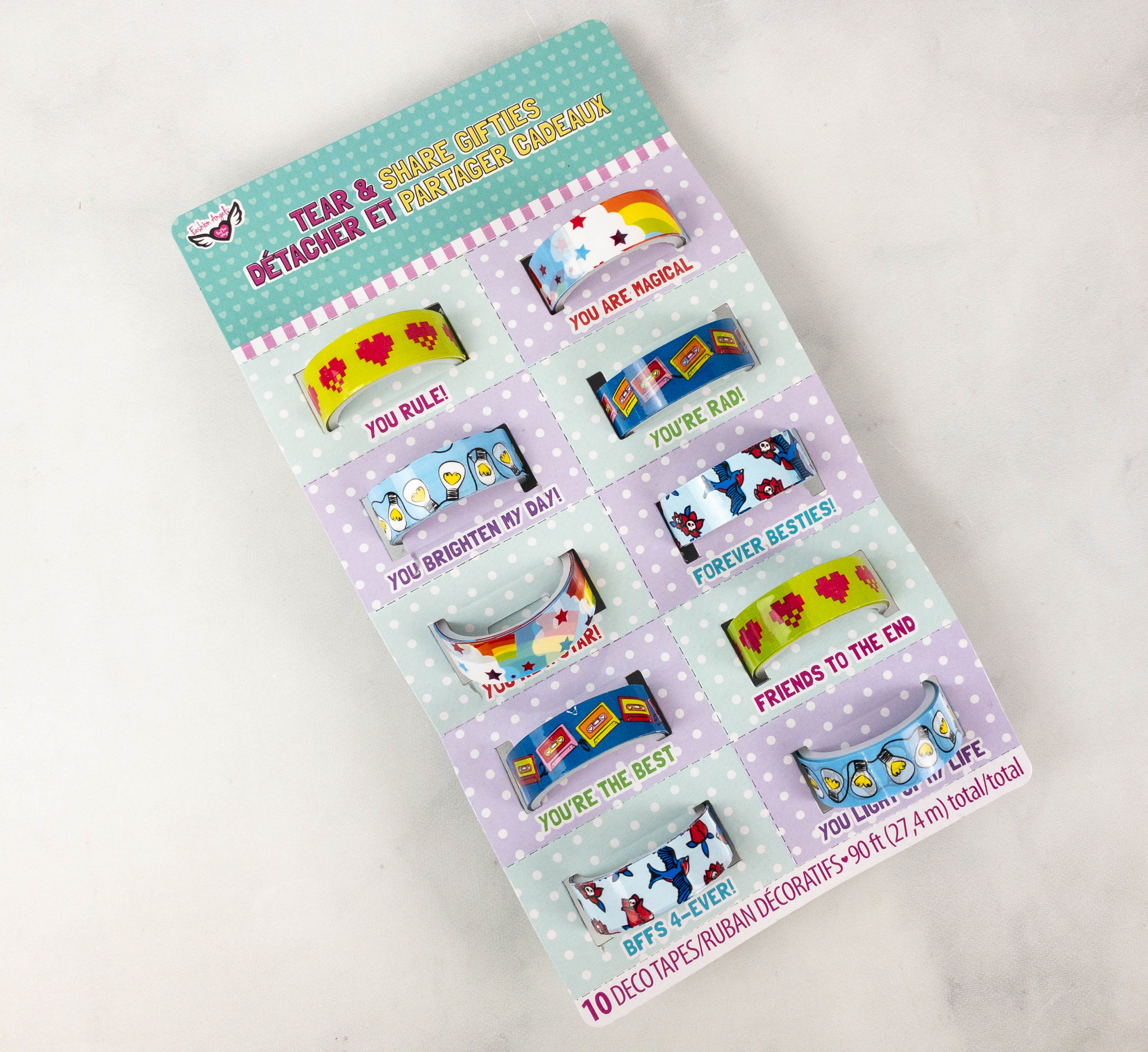 Tear & Share Tapeffiti. The box also includes a set of decorative tapes. We love the tear and share idea! These are perfect for sharing with siblings or friends. The designs are mostly colorful and my daughter's favorite among them is the one with stars and rainbows.
Light Up Journal. For tweens who love to write or doodle, they included this cute journal notebook featuring a unicorn… and a pug and a cat with unicorn horns!
It's so adorable and it even glows – just press the heart gem!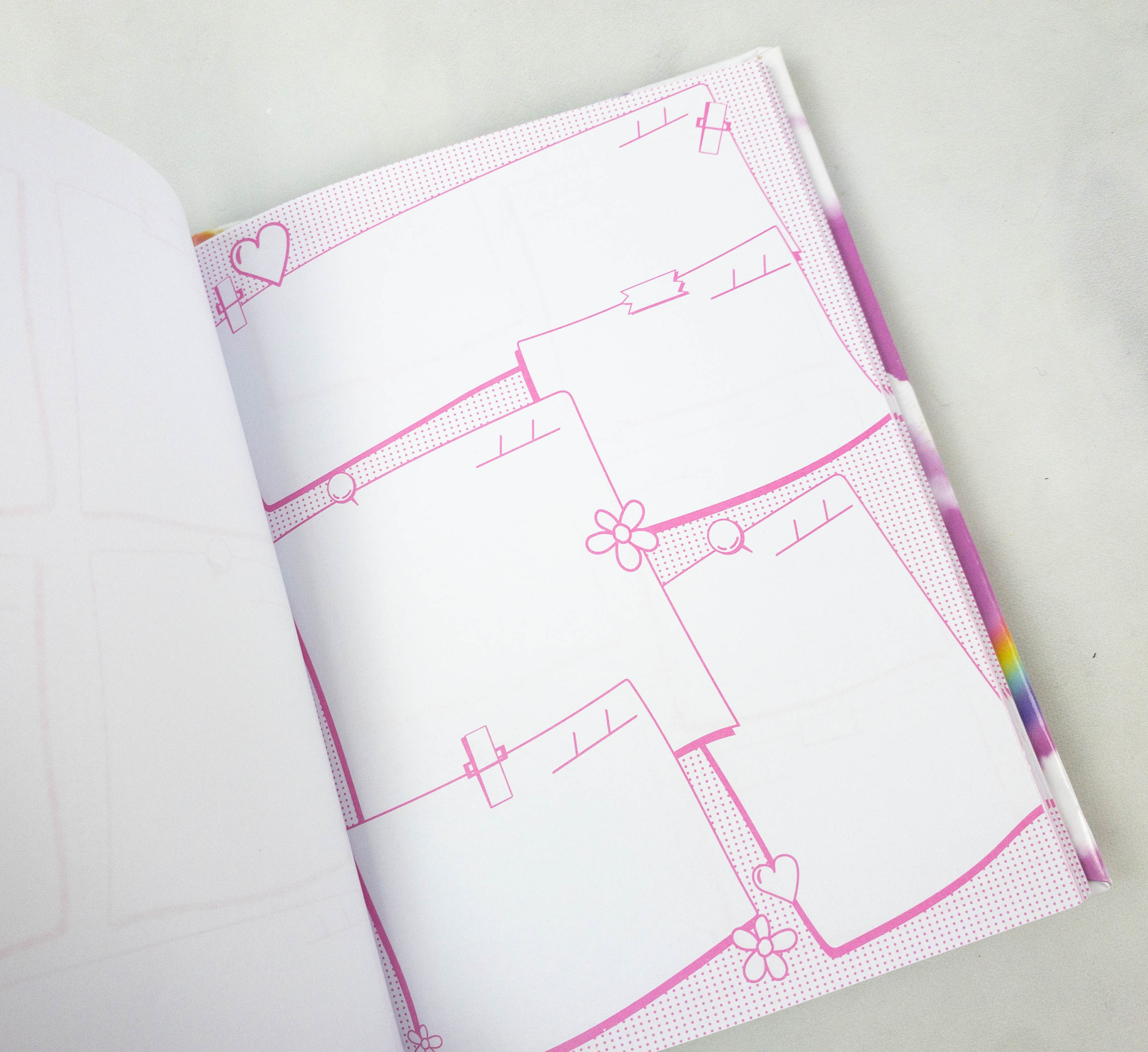 The pages feature cute borders to help keep your doodles or notes organized. You can do one doodle a day and see how your creative practice grows!
The pages are high-quality! They are smooth, so they're great to write on, whether using pencil or some colored pens.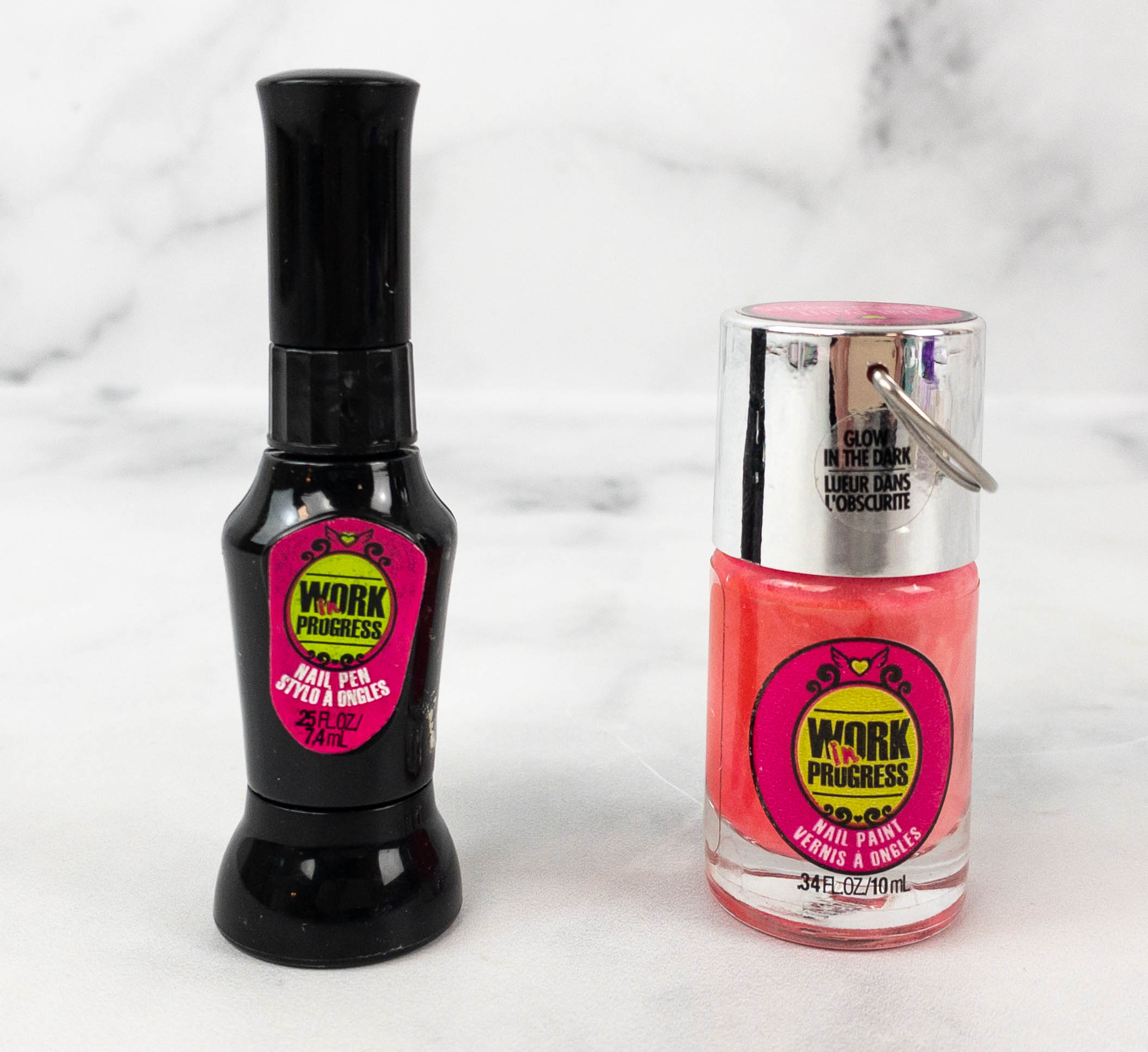 Nail Polish & Pen Set. This nail set includes a nail paint in a red-orange shade for the base and a nail pen in black for adding details. You can be as creative as you want with the designs. The nail paint even glows in the dark!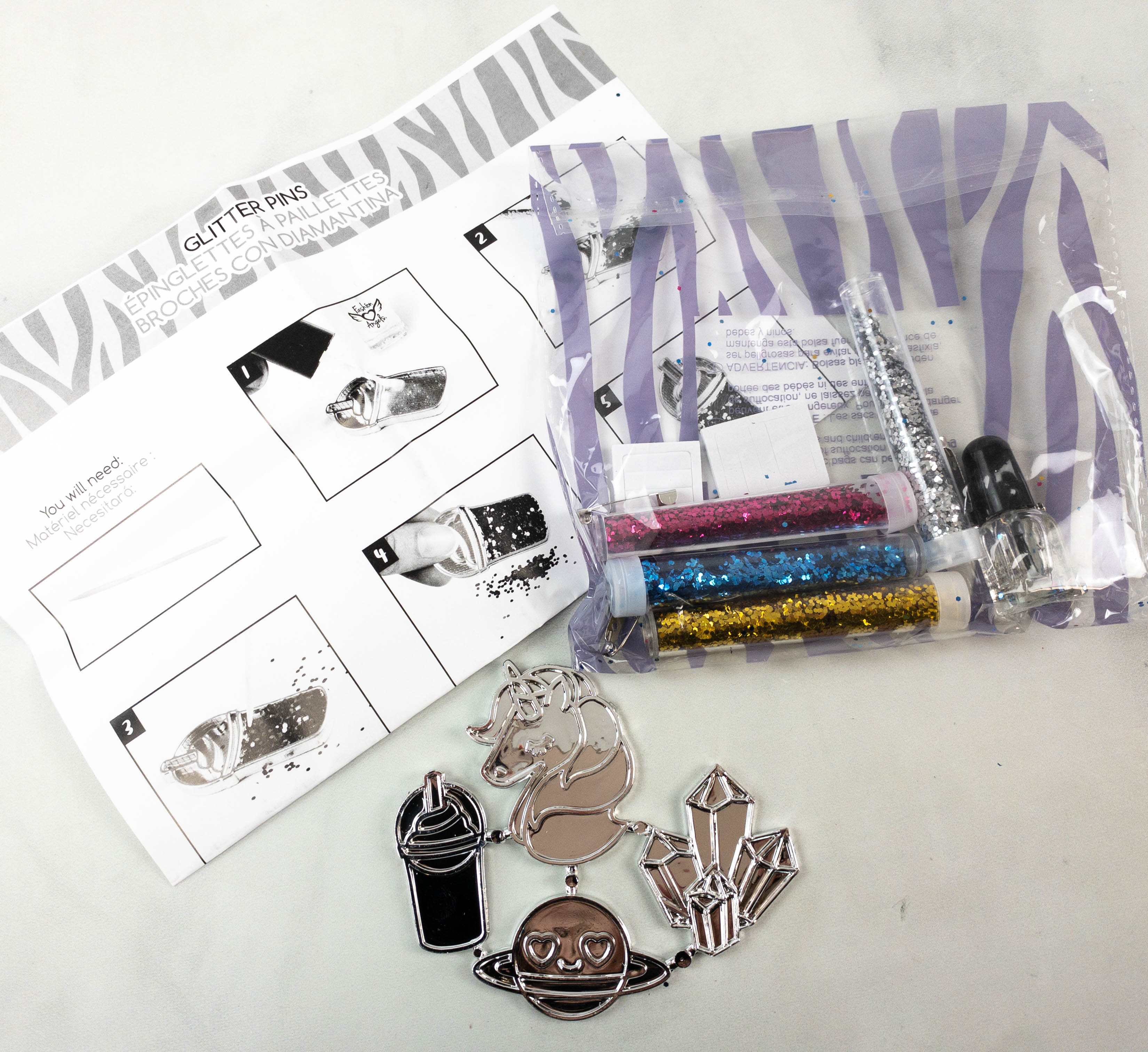 Glitter Pin Activity Kit. This month's DIY kit is all about making glitter pins! The set came with all the materials, including silver metallic pins and 4 colors of glitter in individual containers. Of course, instructions with photos are provided, so it's hard to go wrong. The finished pins are perfect for decorating jackets and bags. They can be shared with friends or siblings as well!
My daughter loved each and every one of the items in this month's Fashion Angels box! There are cute items for personal use like the hand lotion and the nail set, and there are also adorable items for sharing like the deco tapes and the finished glitter pins from the DIY kit. There's even a journal featuring a unicorn, where my daughter can write down her thoughts or doodle anything she wants. The puffer bag is a great addition to this month's items as well and we were pretty much just wowed by it! My daughter likes its design and its iridescent effect, definitely one of her favorite bags from this box. It's another fun and jampacked box that we can't get enough of! This box is still available until 8/31!
What do you think of this month's box?
Visit Fashion Angels Find Your Wings to subscribe or find out more!