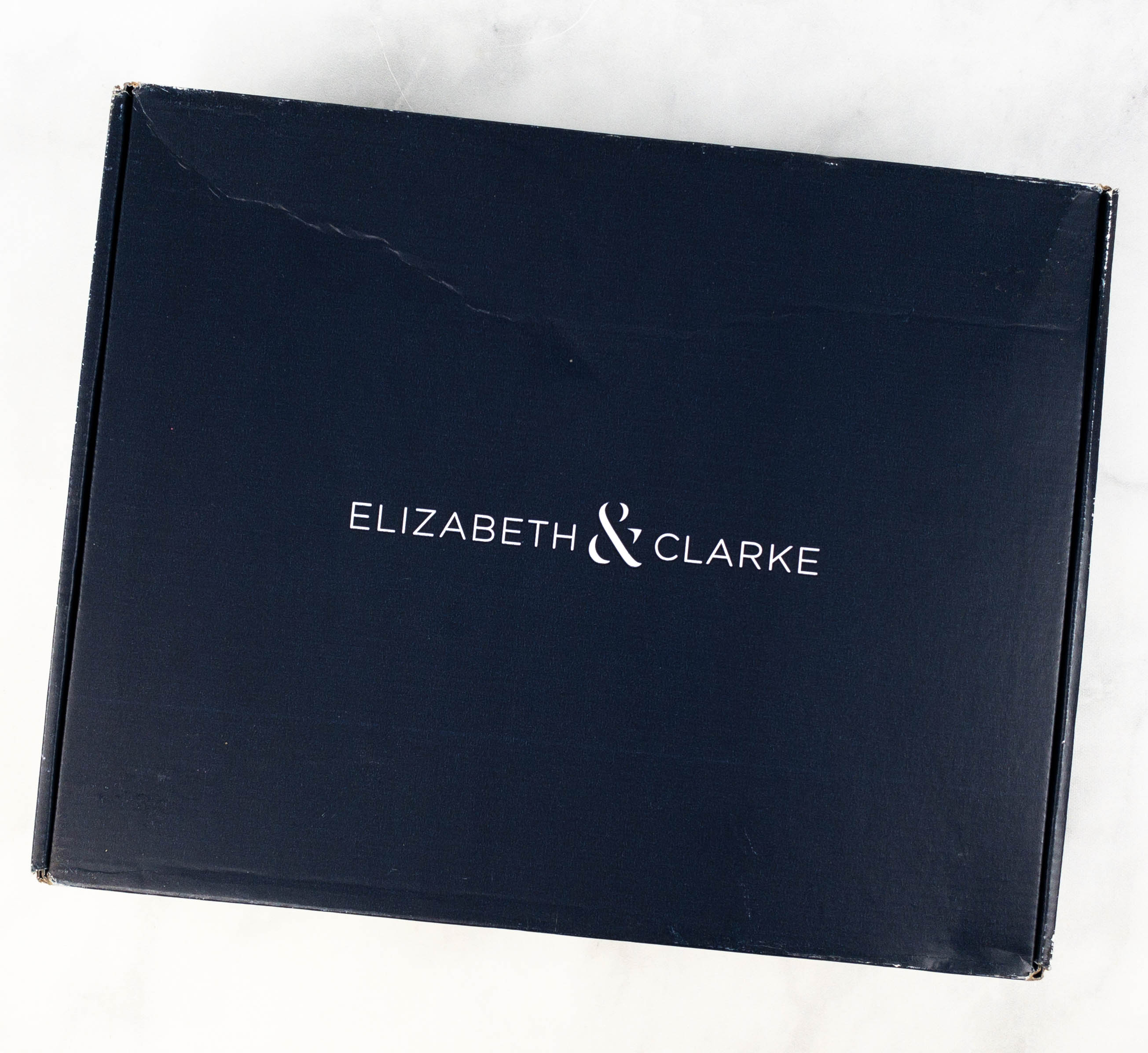 Elizabeth & Clarke is a premium quarterly clothing subscription box for women. They send versatile and beautiful pieces, like blouses, shirts, and other kinds of tops. Each quarter you can preview the new seasonal styles and select which ones you'd like or pick from their standard collection.
DEAL: Save 10% on your first box with coupon code CHELLO10.
When you subscribe, select 1, 2, or 3 shirts from the seasonal or Unstainable collection. They are top quality shirts designed with fashion, ability to style, and ease of care in mind. The prices are $60 for one shirt, $100 for two shirts, $120 for three shirts – so buy 2 get 1 free!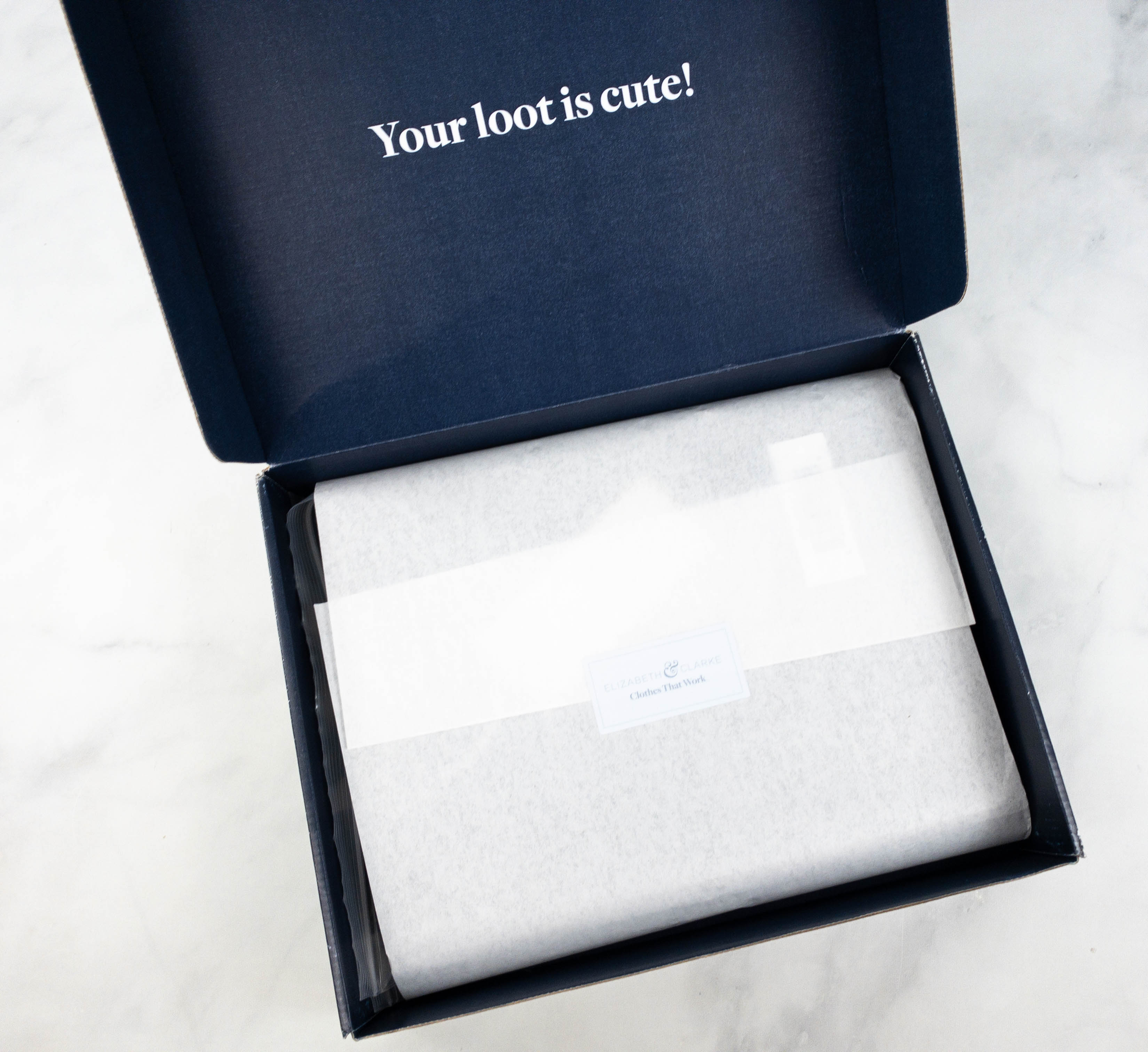 The items were wrapped with tissue paper and sealed with an Elizabeth & Clarke sticker.
All the items included in the box are also individually wrapped with plastic.
Subscribers are welcome to exchange shirts for sizing issues and if the shirt doesn't work for you, you can always exchange it for something else in their standard Unstainable Collection, which is a nice benefit. Even when something doesn't work perfectly, I love the opportunity to try a totally new style!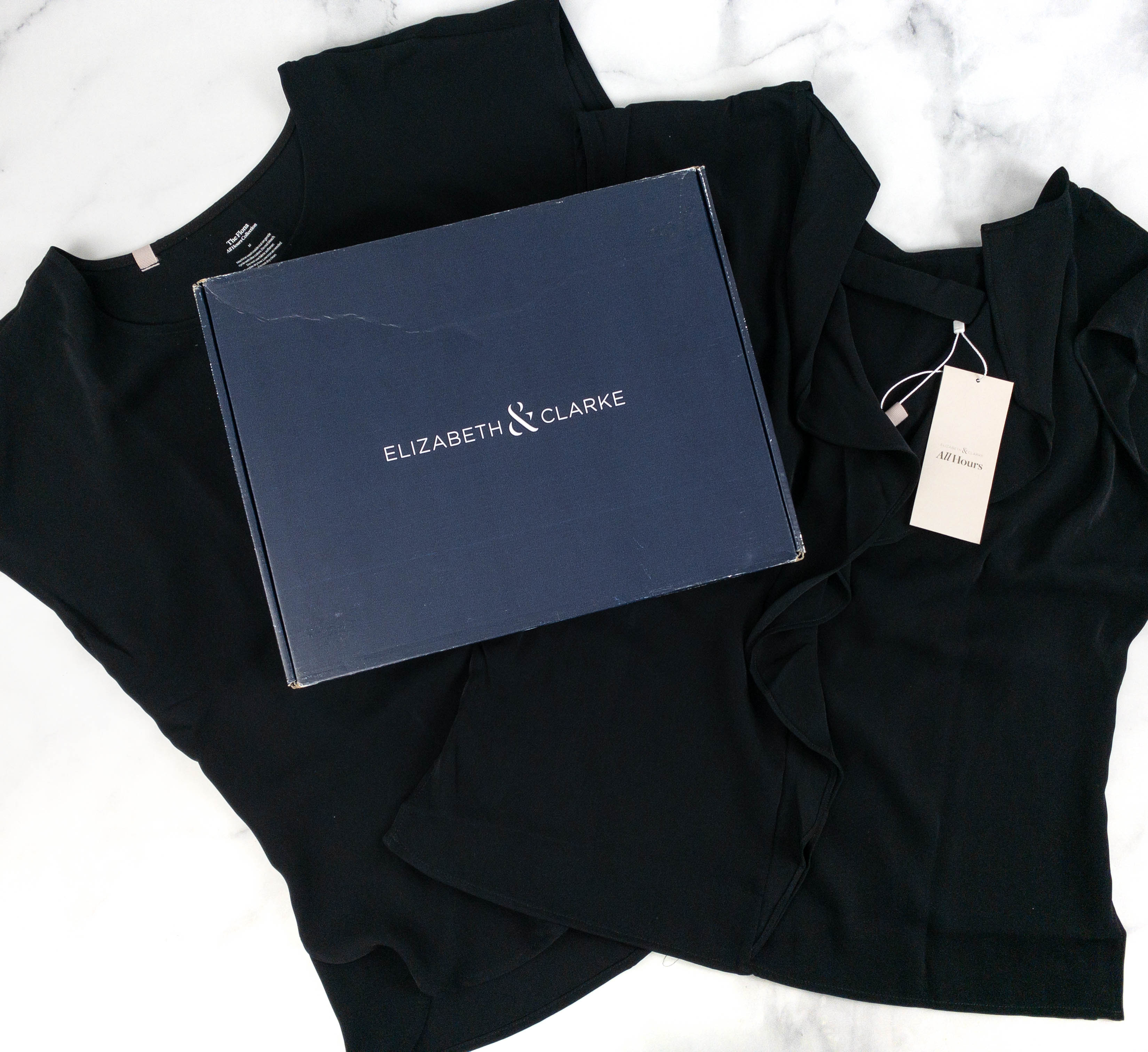 Everything in my box!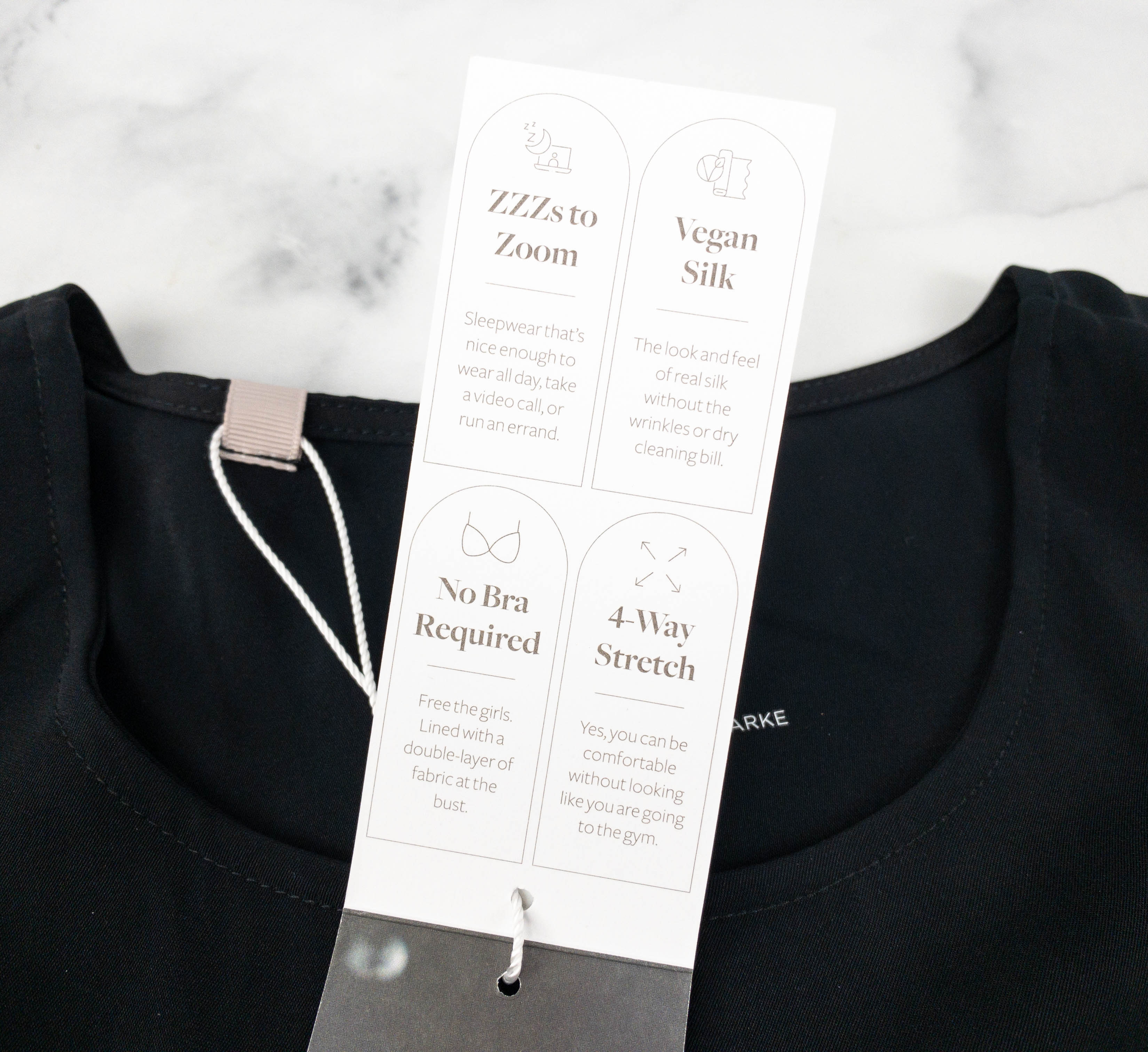 The Unstainable Fiona. This is an ideal top whether when working from home or just lounging around, no bra required! It's made with double layers of fabric, yet it remains soft and comfortable to wear. The Fiona top is a part of All Hours, a collection of pajamas you can wear while working from home!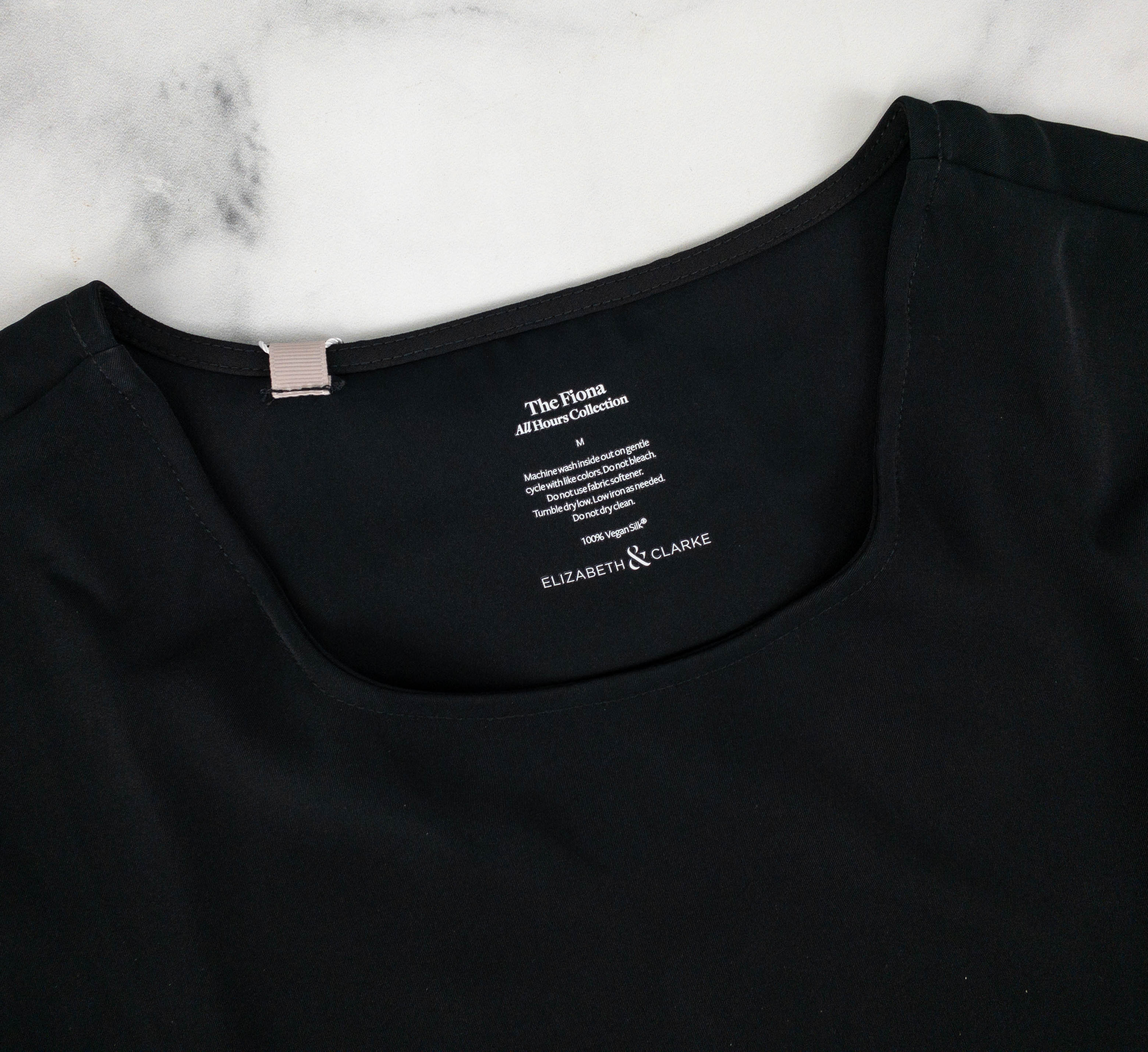 It's made with soft Vegan Silk and it's also stain and sweat repellent because of their Unstainable technology.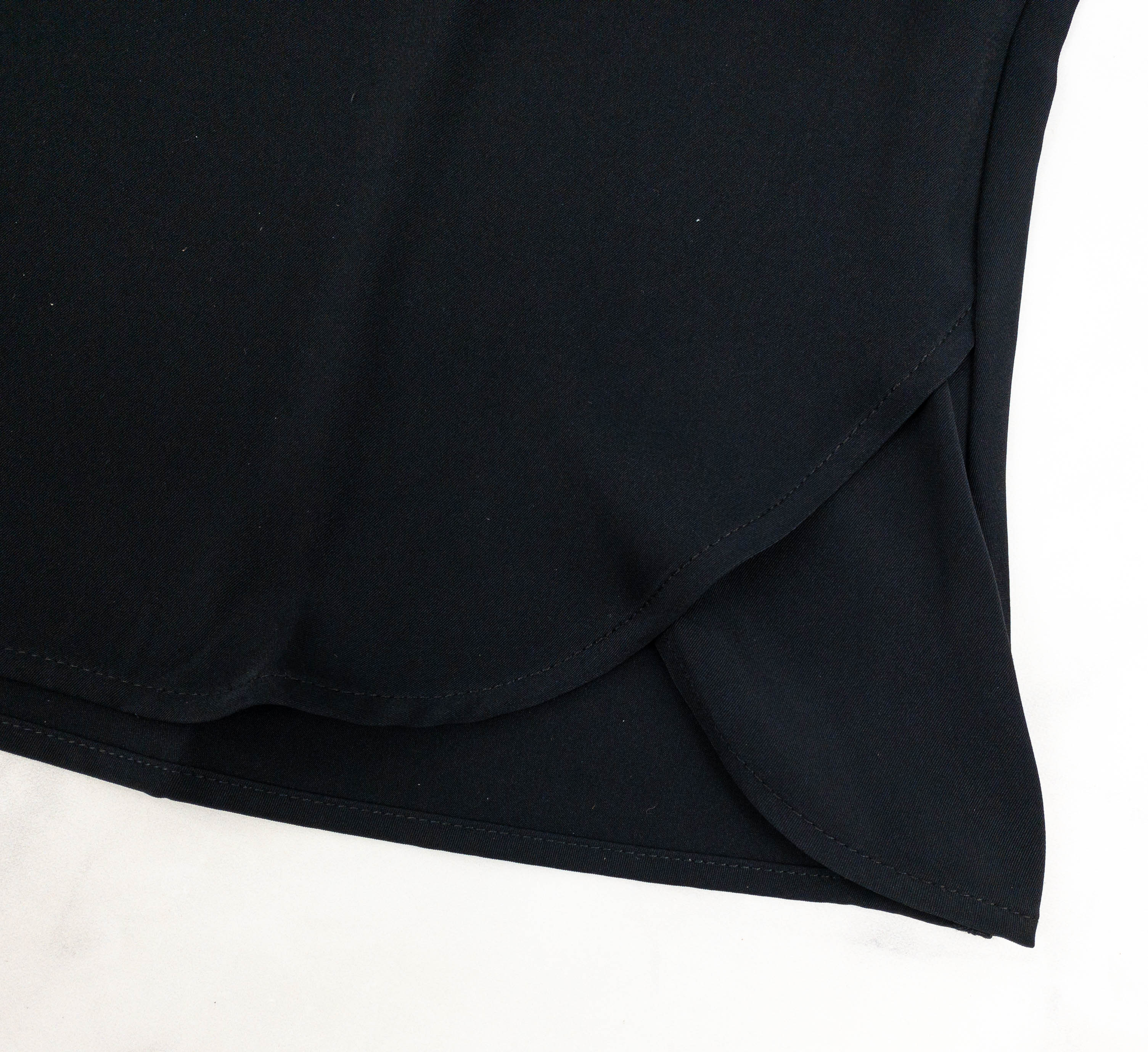 The tulip hem is not just a pretty detail, it also allows easy access to the pants you'll wear it with.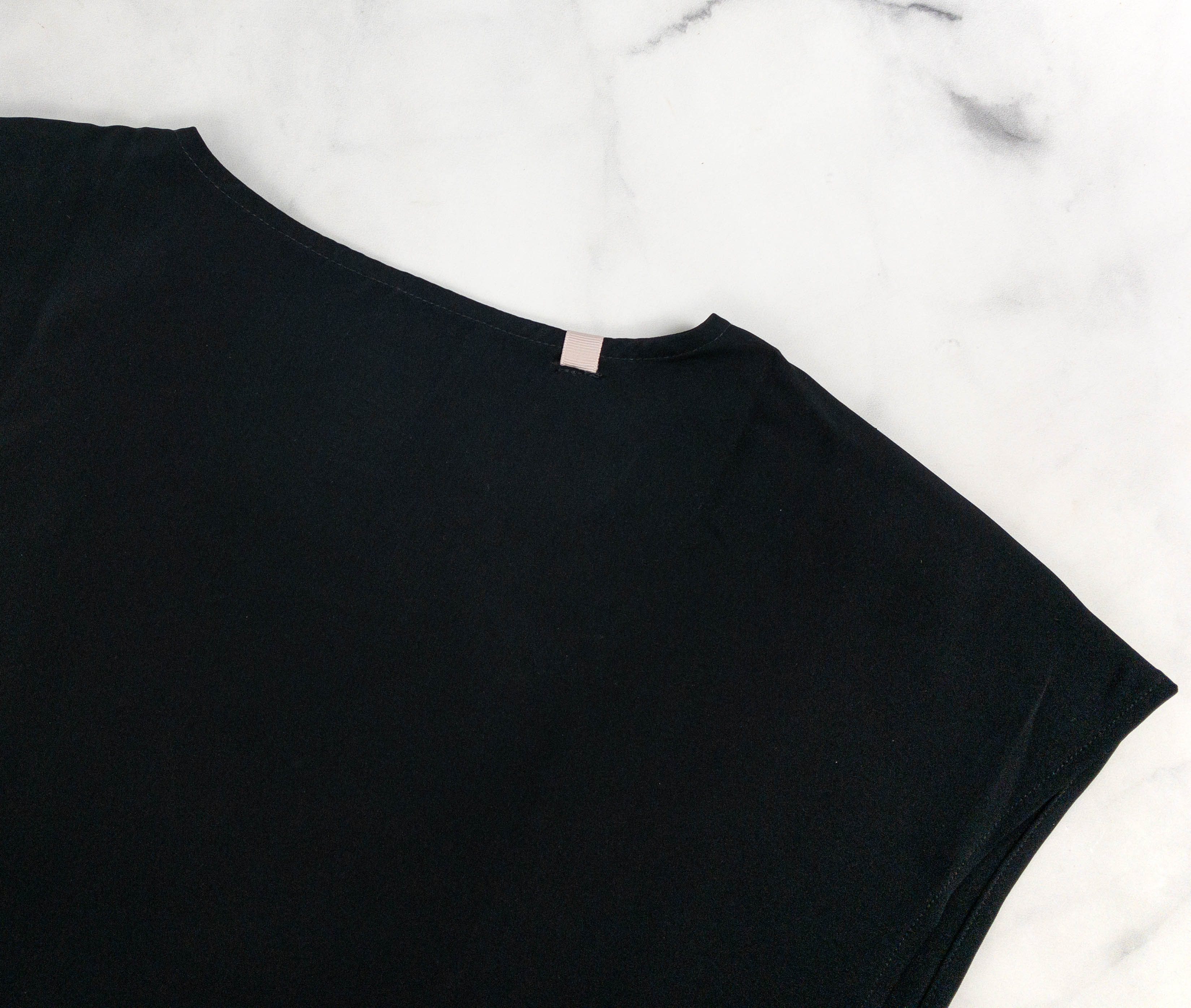 Like other items from the Unstainable collection, it's easy to maintain. It's machine washable and also dryer safe.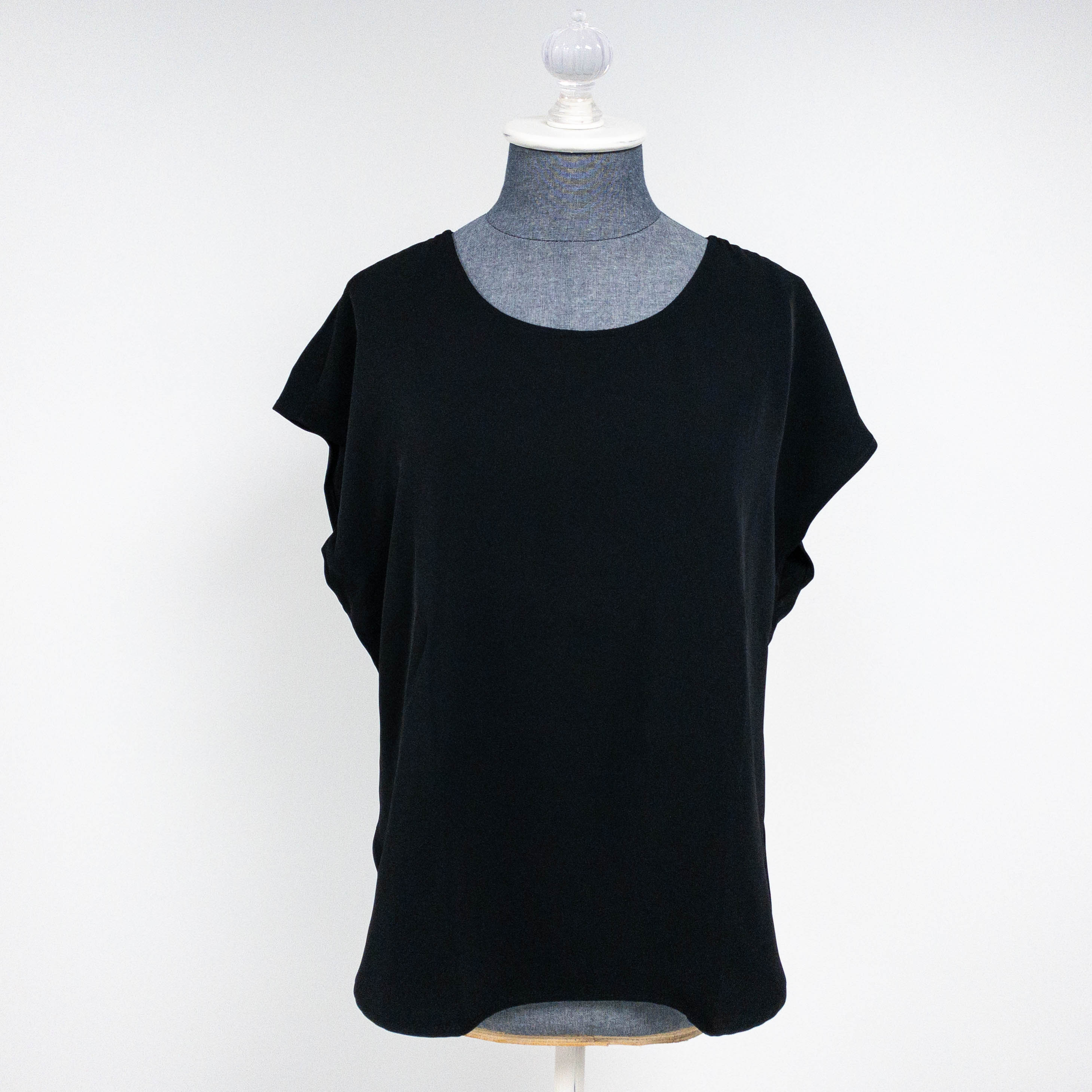 Here's a full look at the Fiona top! It has a scoop neck and dolman sleeves, which look really lovely when worn.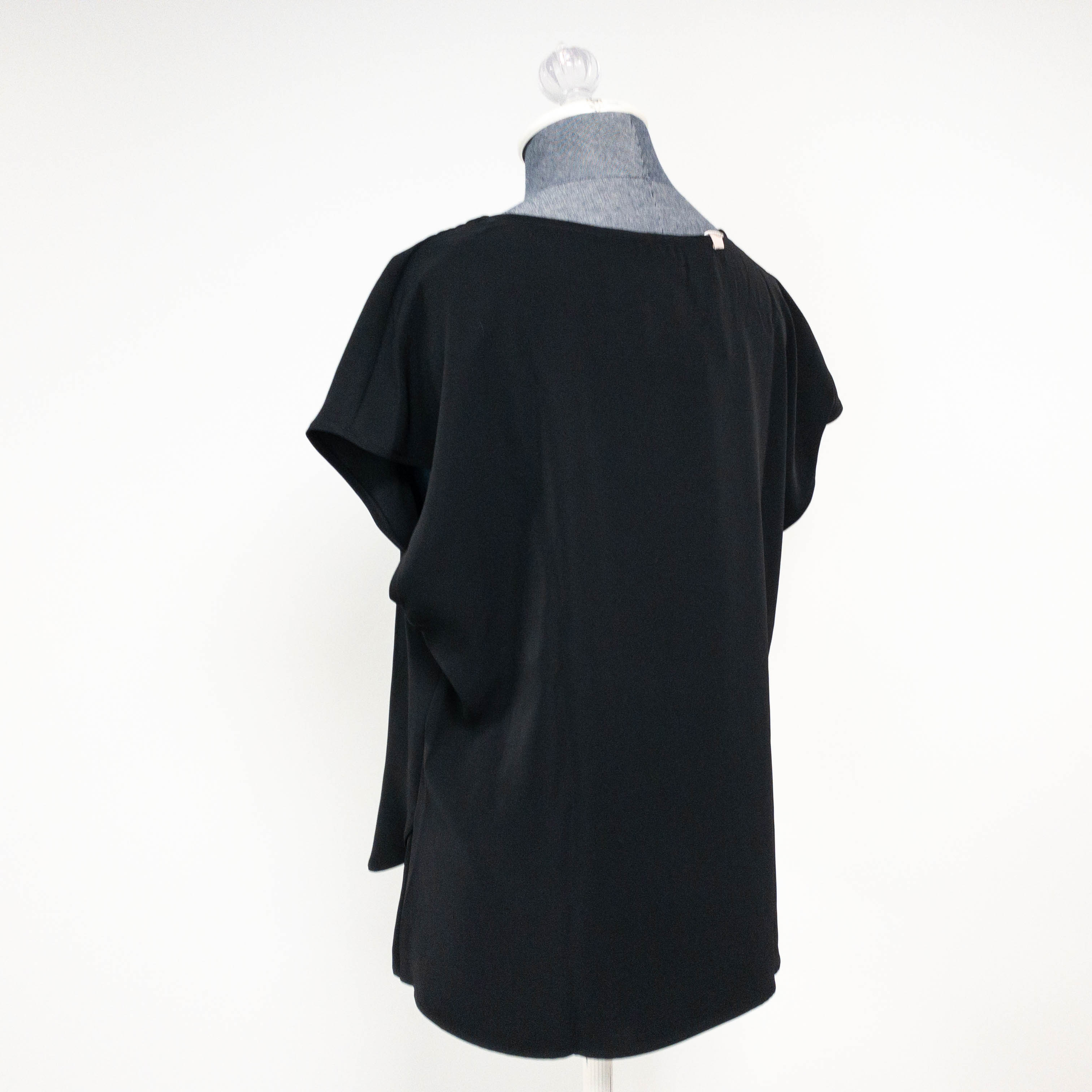 This is a classic piece that I won't mind wearing everyday!
The Unstainable Bronte. The next piece that I received is also a plain black top but it looks more formal compared with the first one. Bronte is also a part of All Hours. It can be worn whether as pajamas or as a work-from-home attire.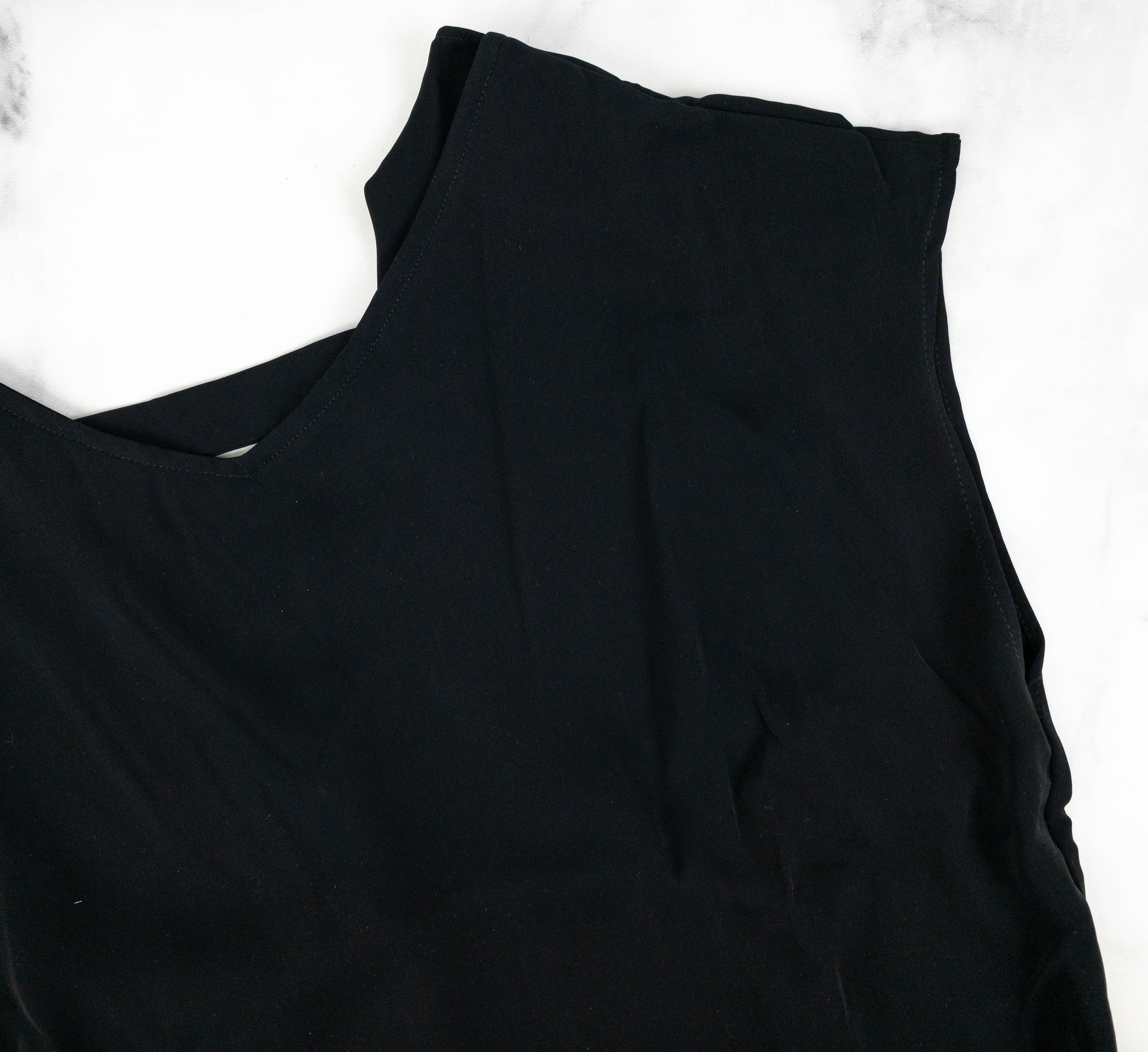 It has a plain front with a soft V neckline.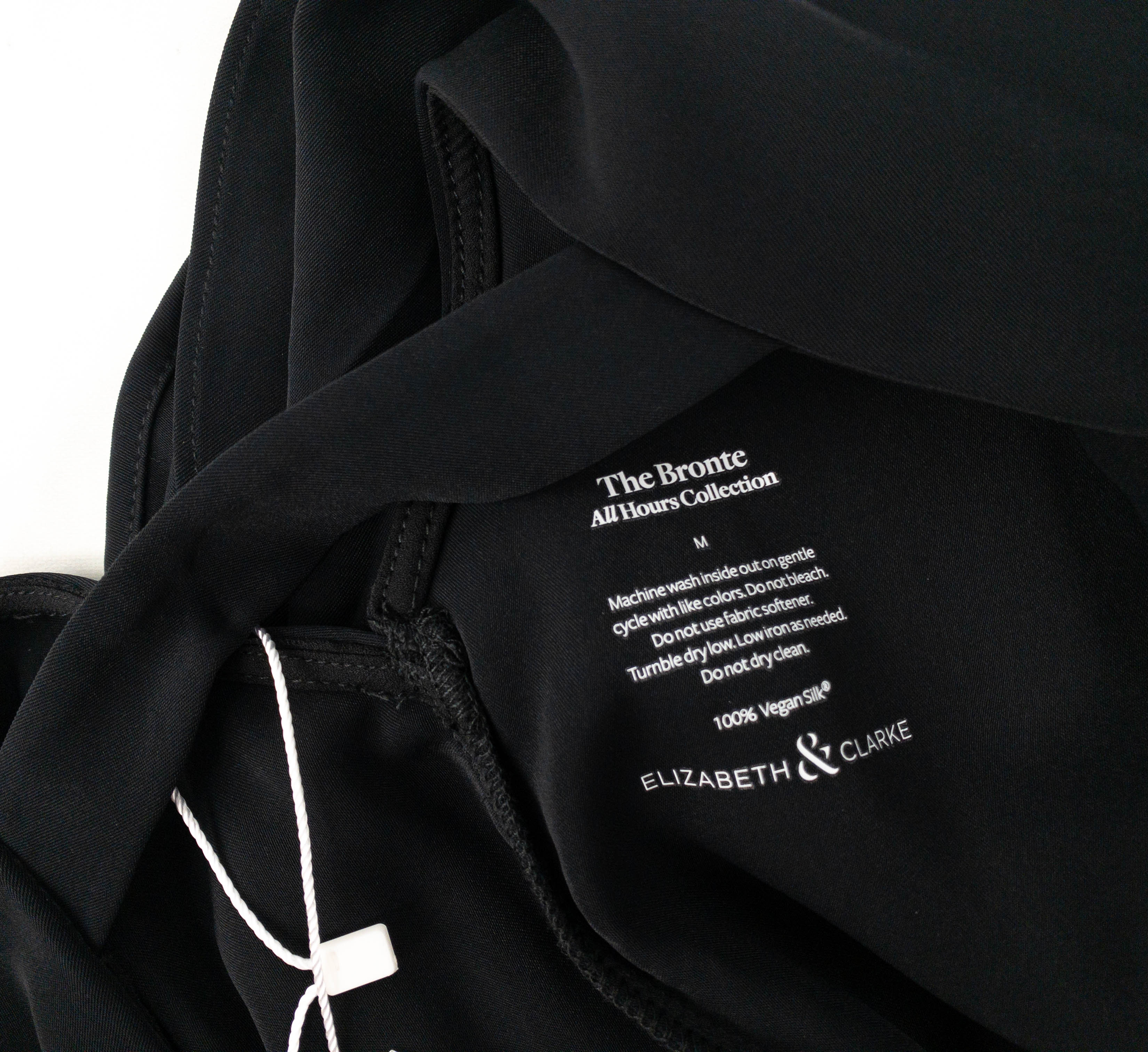 It is also made with Vegan Silk, a custom Elizabeth & Clarke fabric blend.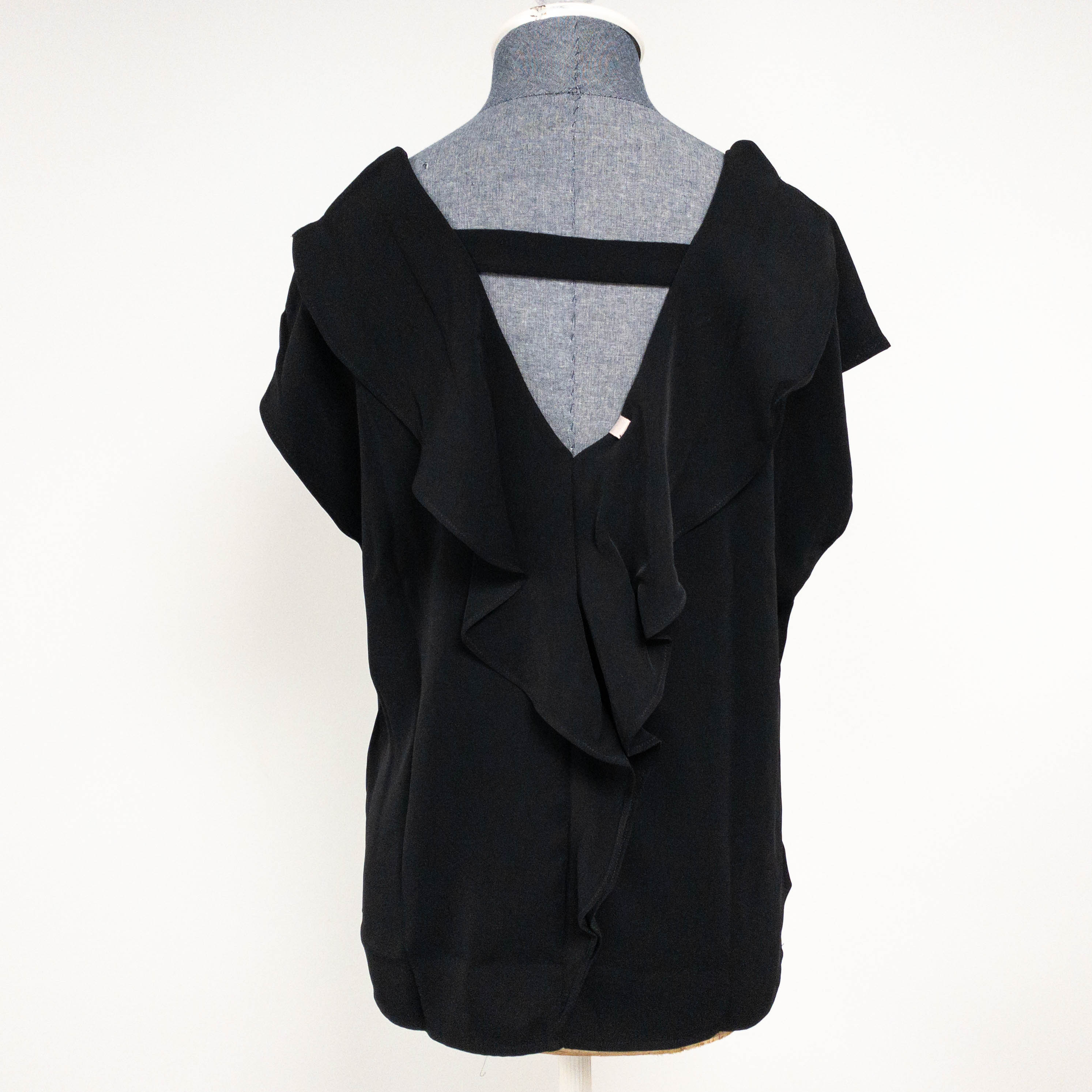 The front may be plain but the draped back with ruffles gives it a sophisticated look!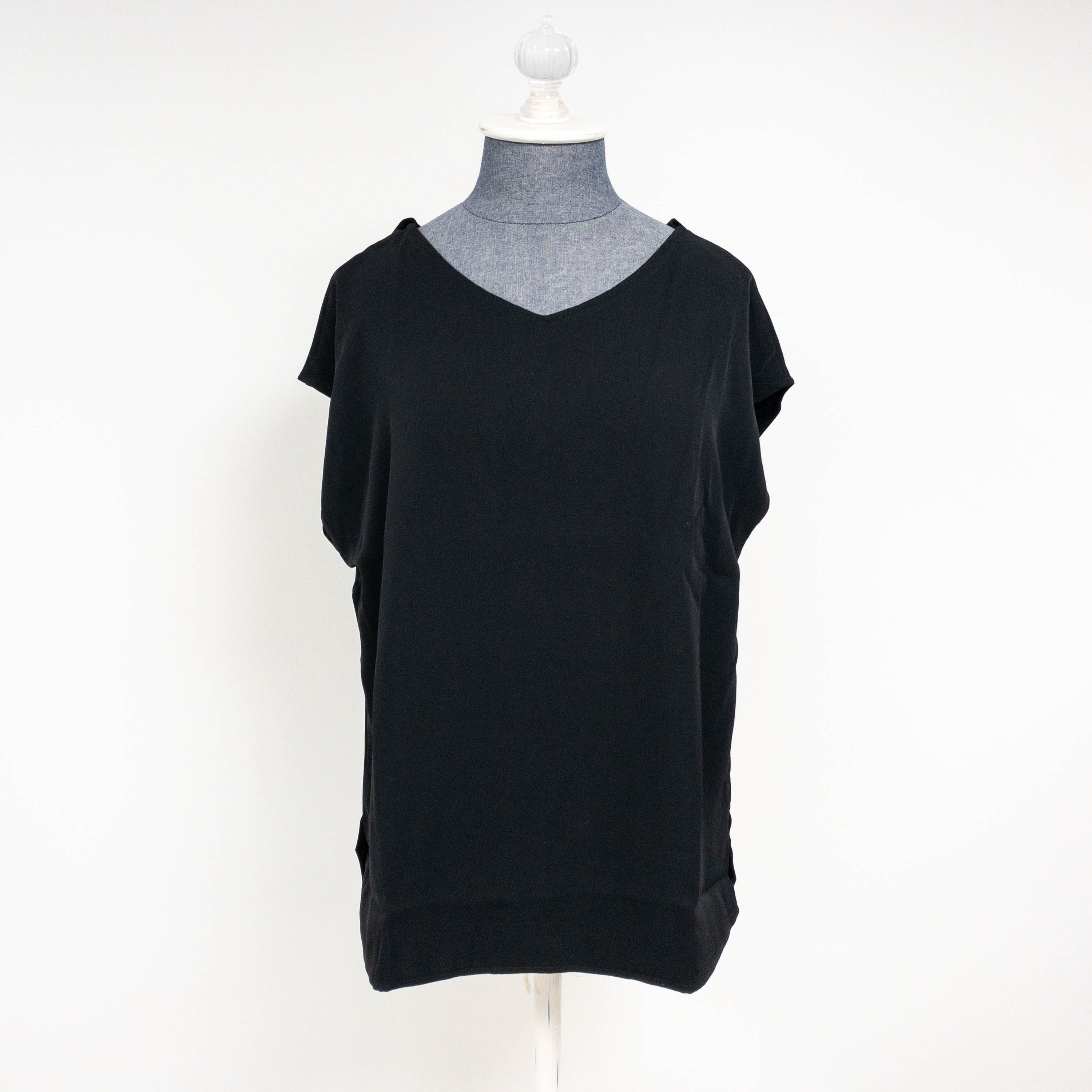 I like that it has a loose fit because it gives me a wider range of motion but keeps me looking fabulous!
I always love the stylish and comfortable clothing pieces from Elizabeth & Clarke! This month, I received two tops from their All Hours collection and they're both gorgeous. The Fiona top has a classic style, while the Bronte top has a bit more flair at the back. I love that they came in black because I can easily match them with other clothing pieces. If you're looking for high-quality clothing pieces to wear while working from home, Emma & Clarke has them! The fabric feels so soft and lightweight, you can also wear them just to sleep or lounge around. Plus, they can be worn without a bra!
What do you think of the Fall 2021 Collection?