Curateur, formerly known as Rachel Zoe Box of Style, offers a membership that delivers luxurious fashion, beauty, and home items to your door every season. They promise to feature both establish brands and up-and-coming ones, curated by fashion designer Rachel Zoe herself. Choose between Icon, $349.99 for an annual prepaid membership, or Star, a pay-per-season plan for $99.99 per quarter. Members also get year-round access to exclusive benefits like a members-only Shoppe, rewards program, and insider content. Shipping is free in the US. This stylish subscription is a reader favorite, making the list in multiple awards categories this year, including best subscription boxes for women and best fashion and style subscriptions!
DEAL: Save $25 on your first box when you use this link and coupon code FALL25.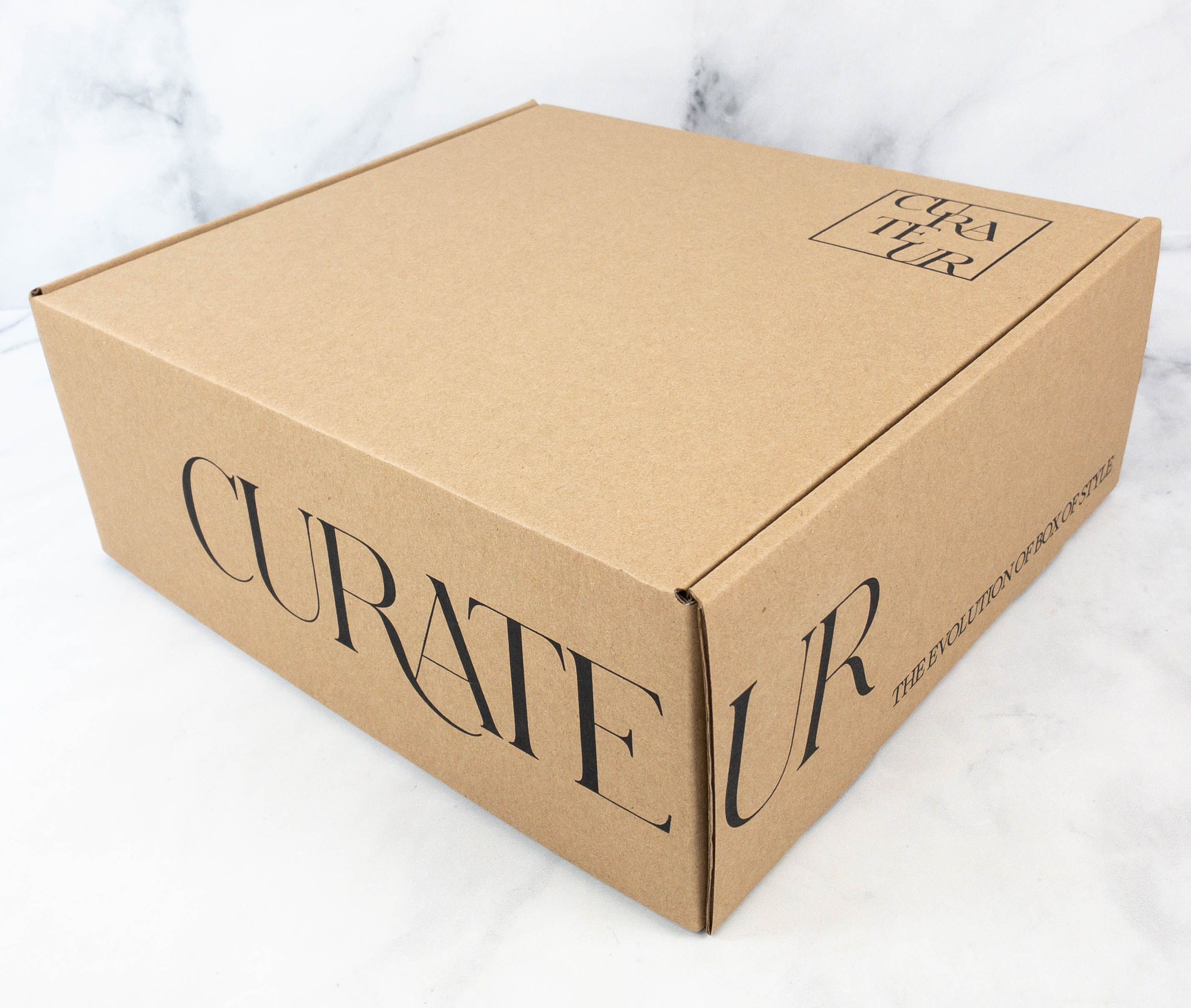 The items arrived in a brown box with Curateur branding.
The items were wrapped in black paper and sealed with a Curateur sticker.
The packaging is simple but enough to protect everything inside.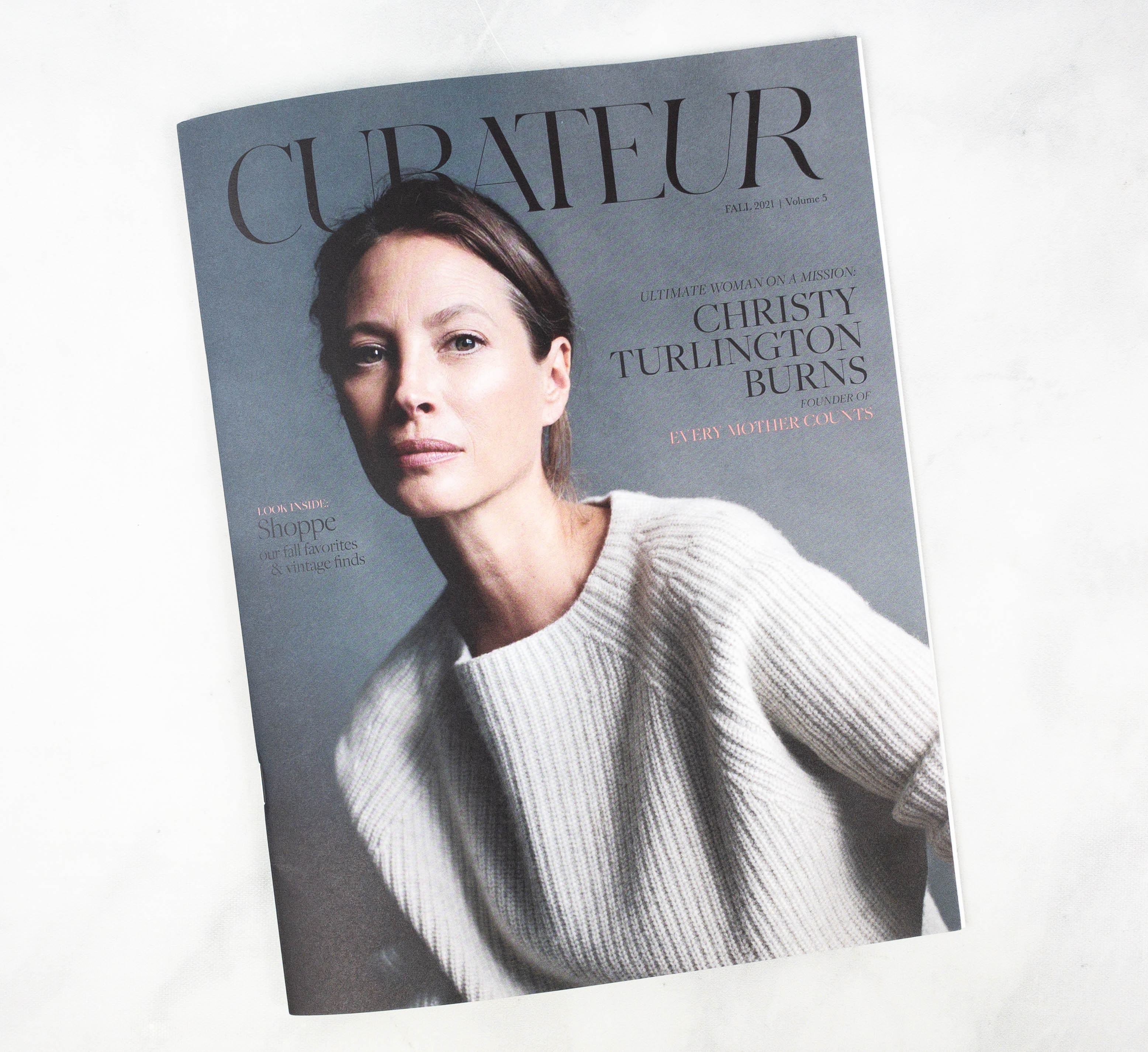 They also included a mini-magazine for Fall 2021.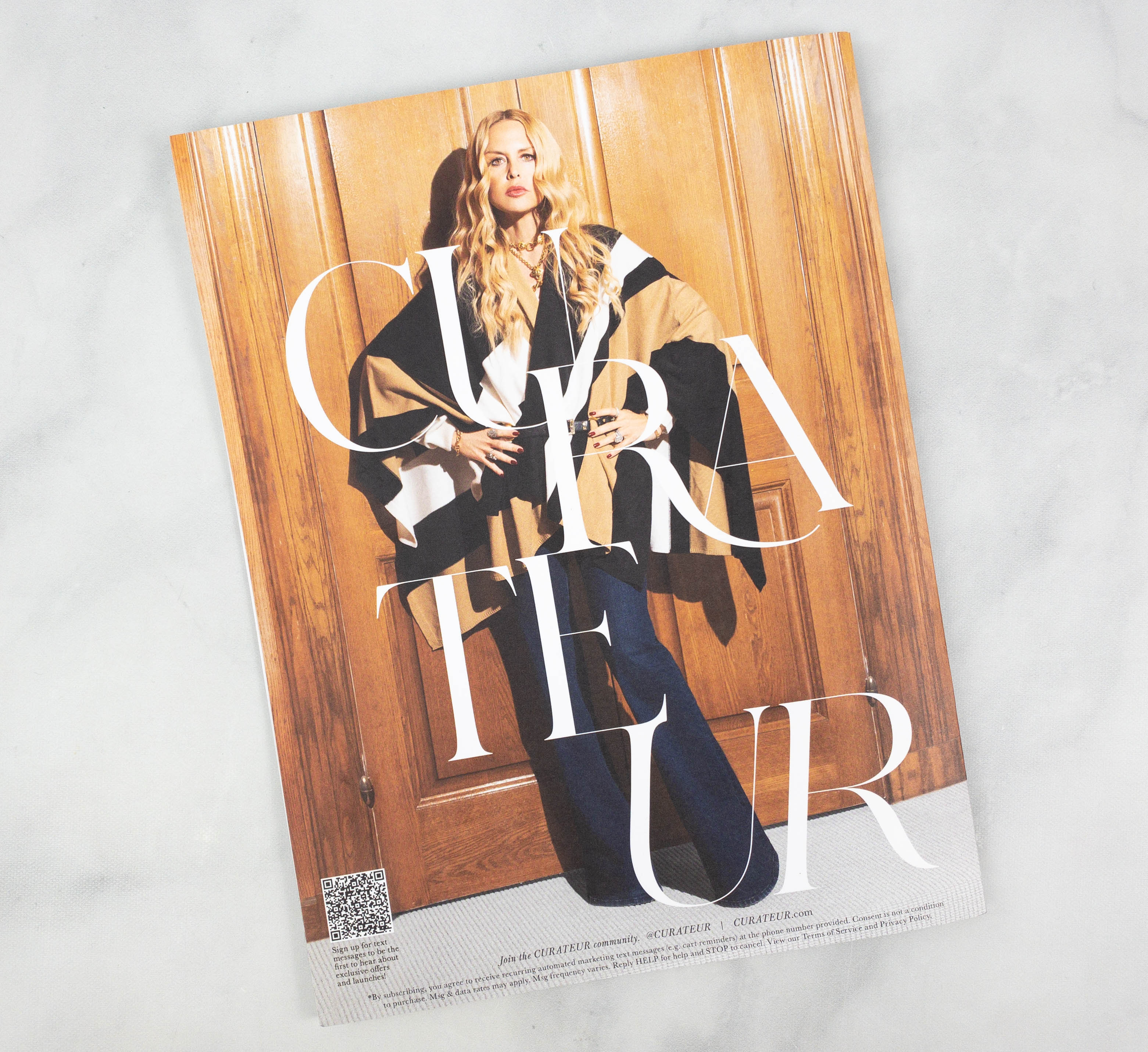 The back cover has a photo of Rachel Zoe!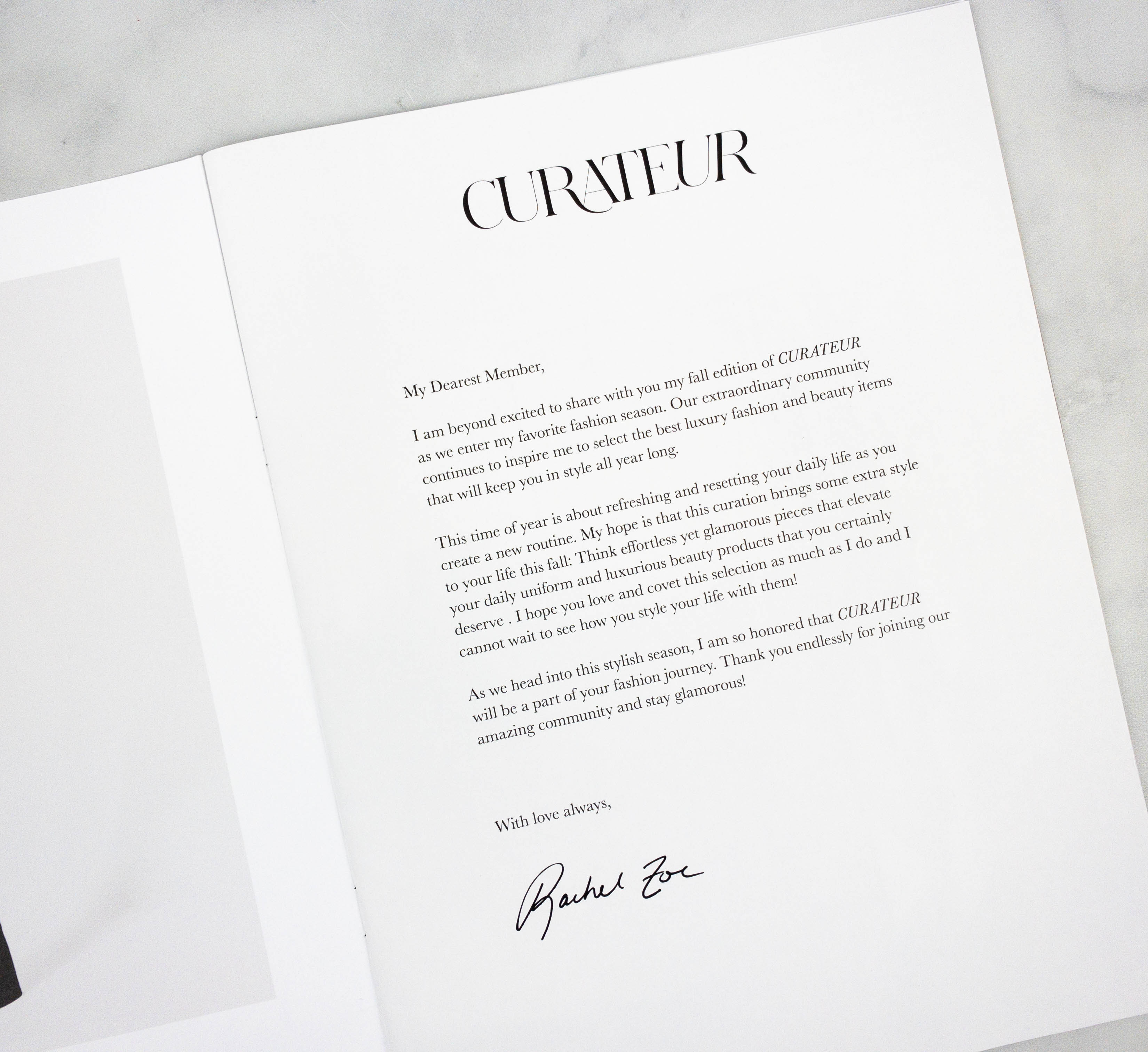 Inside is a message from the Curateur-In-Chief, Rachel Zoe.
There are lots of good photos and style inspirations on these pages!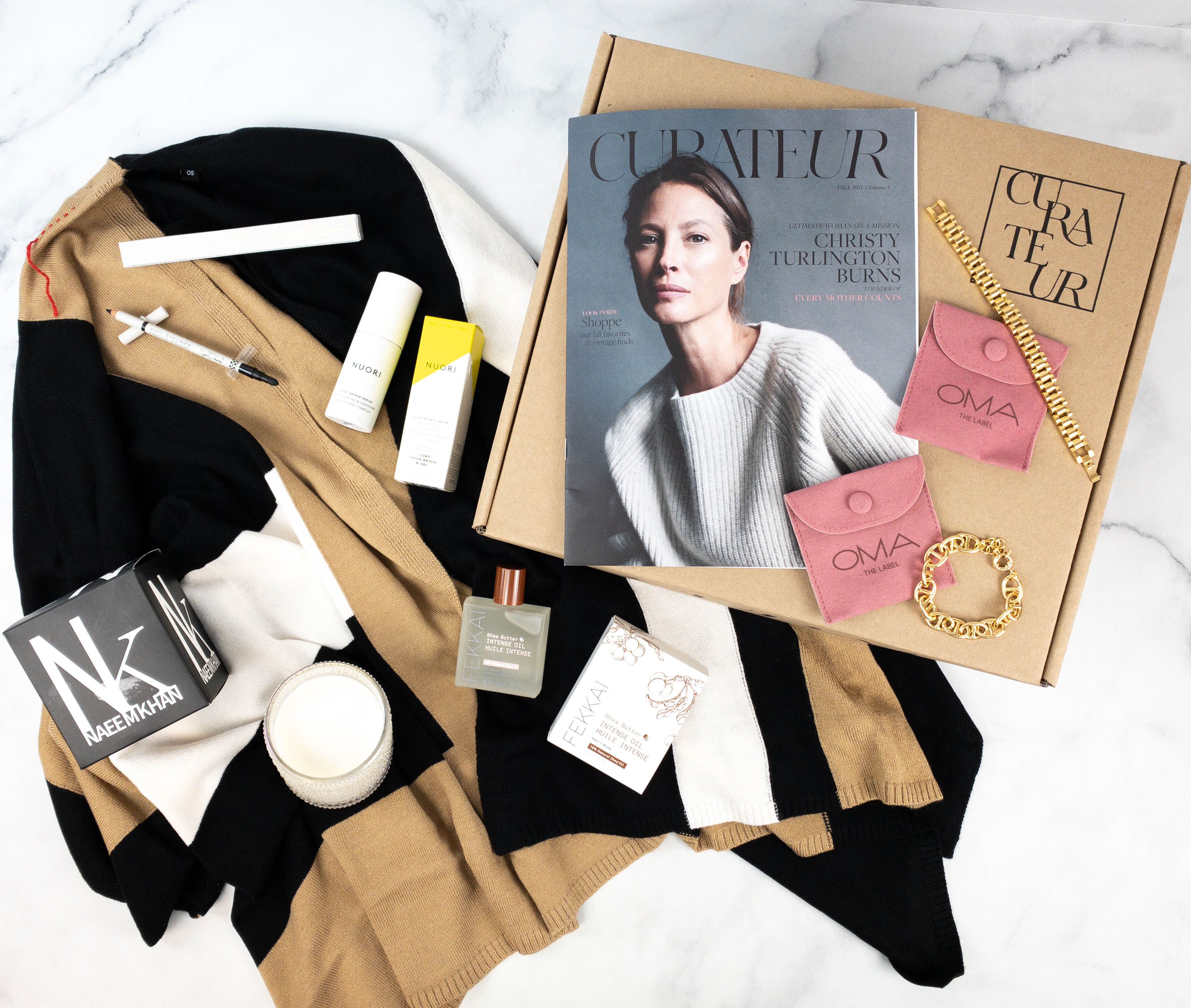 Everything in the Fall 2021 box (this photo shows each option for both choice items).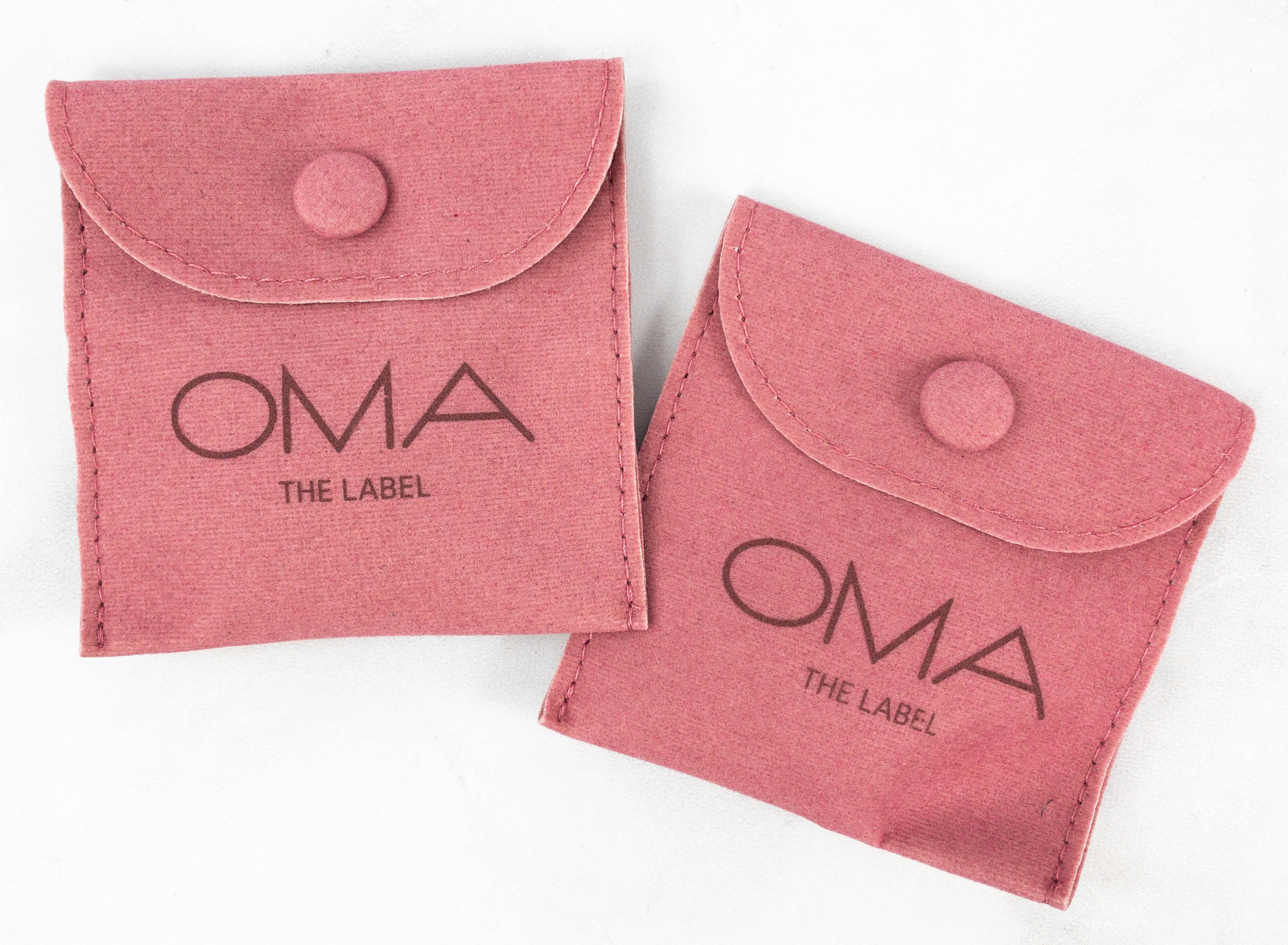 Subscribers can choose between Oma The Label Timepiece Bracelet or Oma The Label Abuja Bracelet. For review purposes, this box includes both.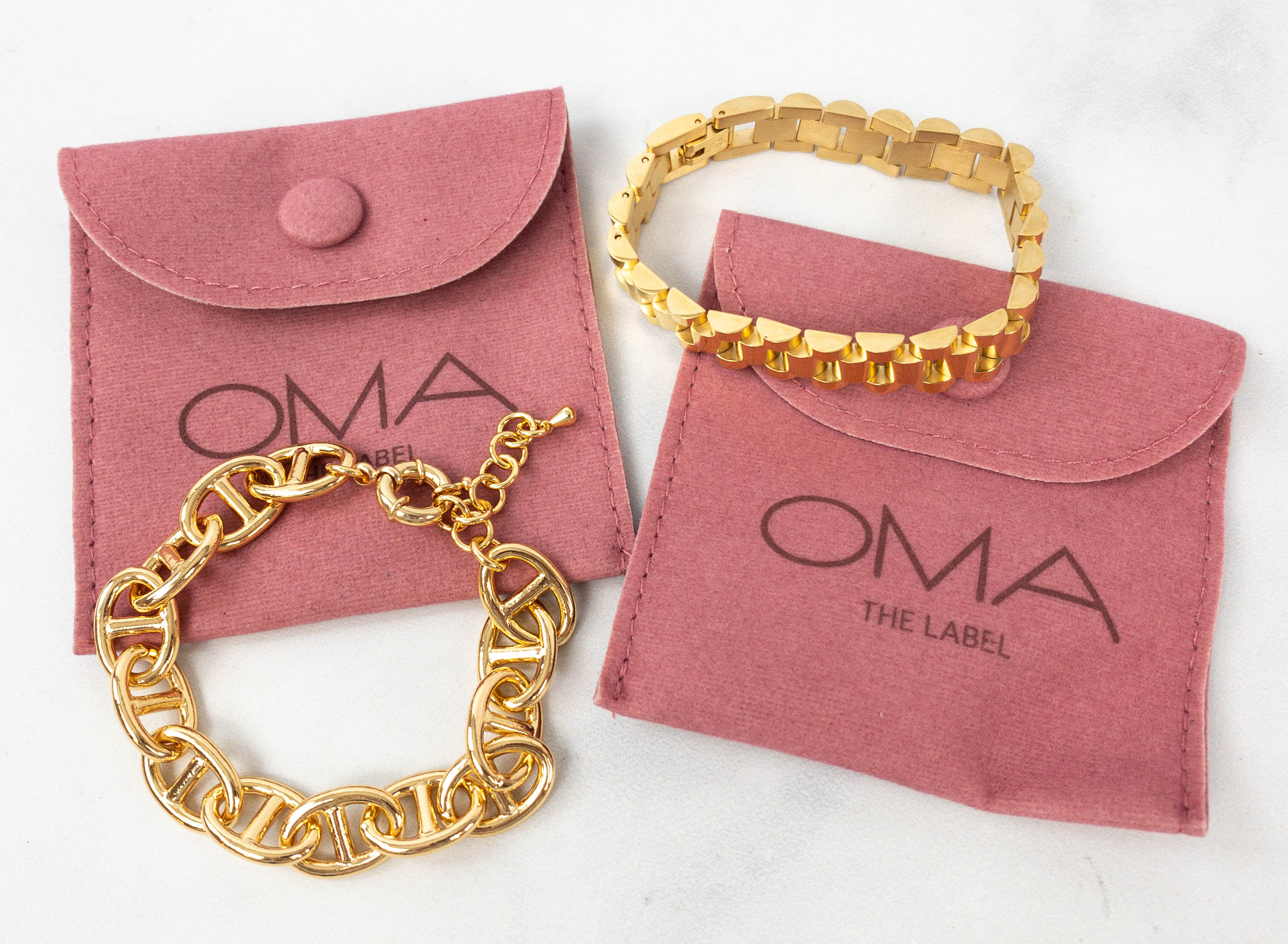 Oma The Label Timepiece Bracelet ($89) A perfect statement piece, this bracelet is inspired by vintage watch links! It's plated with 18k gold and it's easy to match with different work outfits and formal outfits as well. Like a regular time piece, you can have this adjusted to your size to make it more comfortable to wear.
Oma The Label Abuja Bracelet ($79) Here's a another classy accessory! According to their website, the bracelet's  design is of Nigerian heritage, as it's inspired by the city of Abuja. Just like the other bracelet, it's plated with 18k gold over brass. I like this link bracelet because it adds flair to my overall look without being over the top.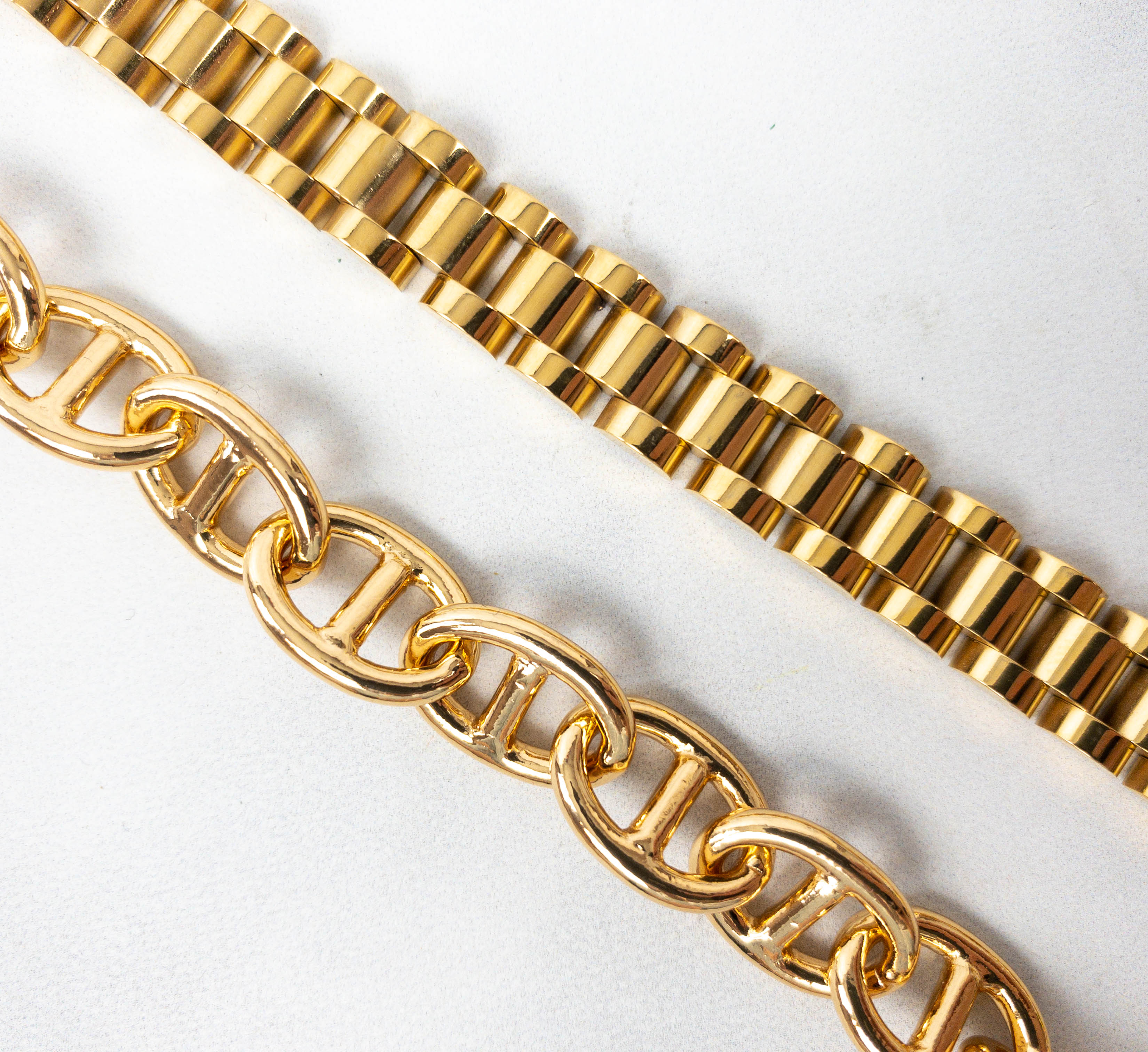 These bracelets look great whether worn on their own or matched with other bracelets, bangles, or even rings. Each are great choices – hard to choose between the less shiny (but not matte) link bracelet, which is also adjustable length-wise if you take it to a jeweler, and the sort of 3-d unique link look.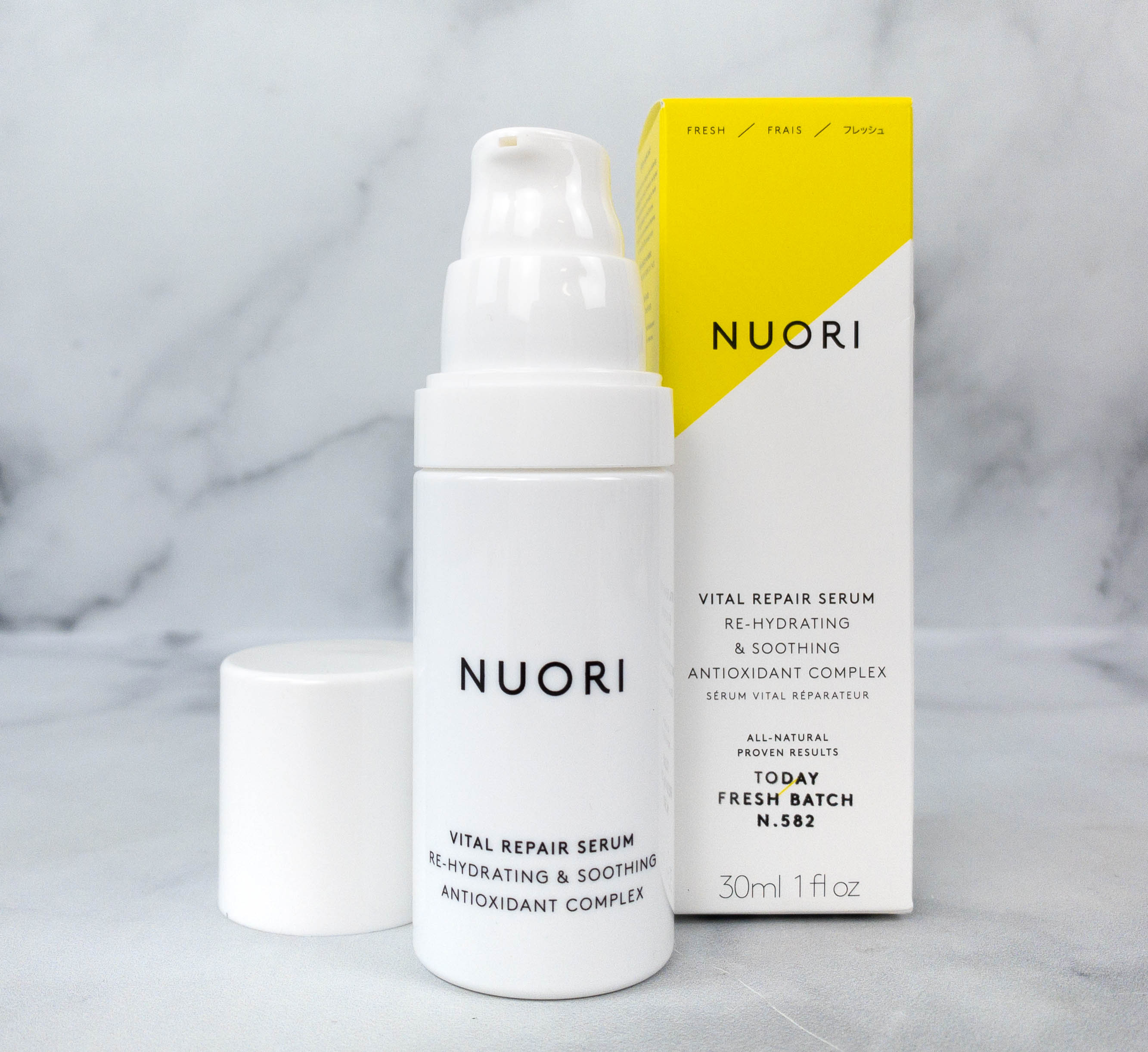 Nuori Vital Repair Serum ($69) This quarter's curation includes a luxurious skincare item! It's a serum formulated to keep the skin hydrated and to combat signs of aging while also bringing back the skin's vitality. Ingredients include botanical squalene and sweet almond oil, plus vitamins C and E which provide antioxidants that help neutralize the damage caused by free radicals. This formula is great for everyday use, after cleansing and before moisturizer. It's also ideal for soothing the skin after sun exposure!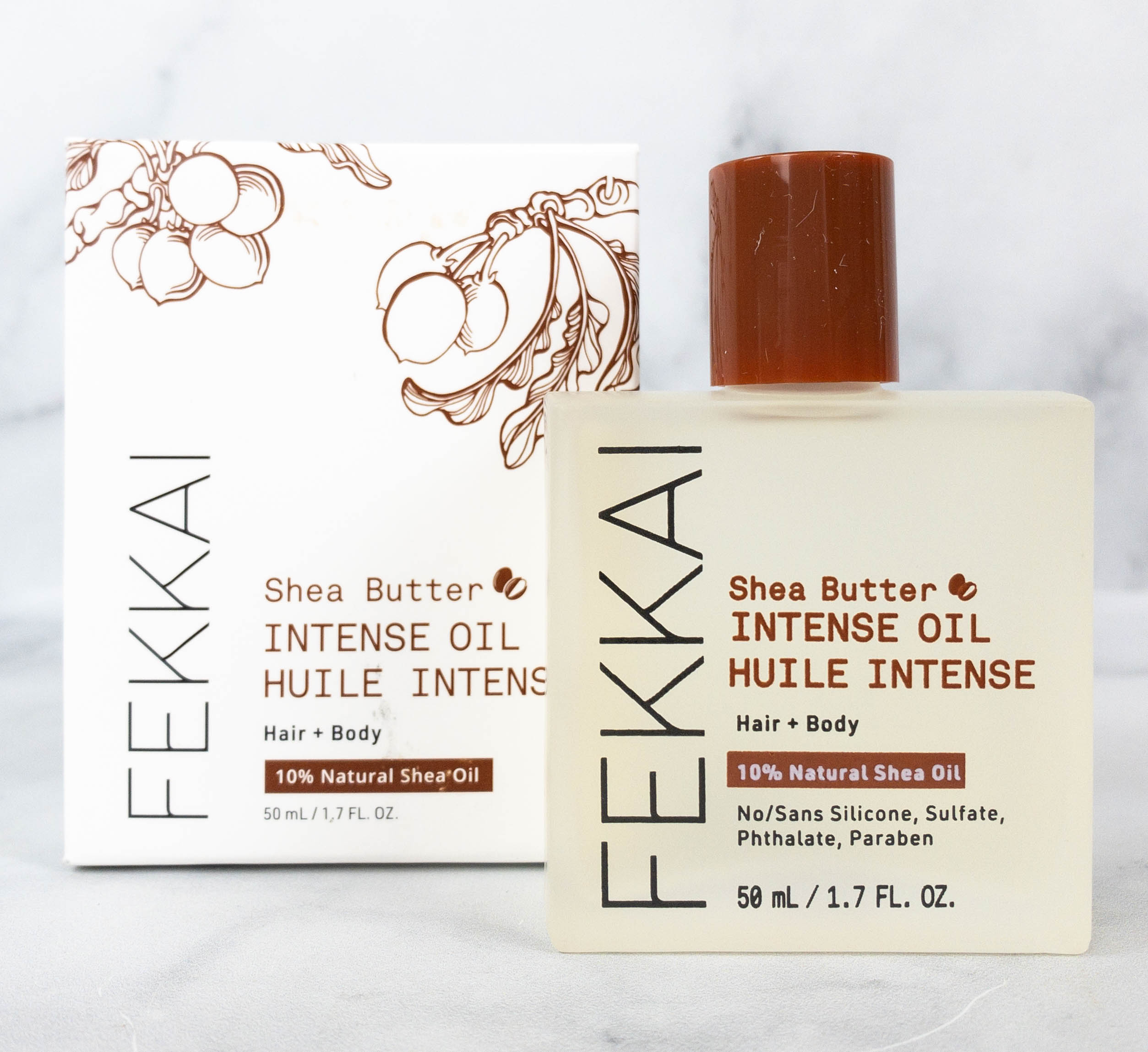 Fekkai Shea Butter Intense Oil ($28) Subscribers can choose between this item and the Jillian Dempsey Kohl Eyeliner! It's a shea butter oil that can be used for both the hair and the skin. Aside from shea oil, it contains monoi oil that delivers nourishment and moisture to the skin and eliminates tangles and frizz on the hair. I love the musky scent because it's light and gentle. The formula doesn't leave a greasy residue despite being an oil-based product, which is great!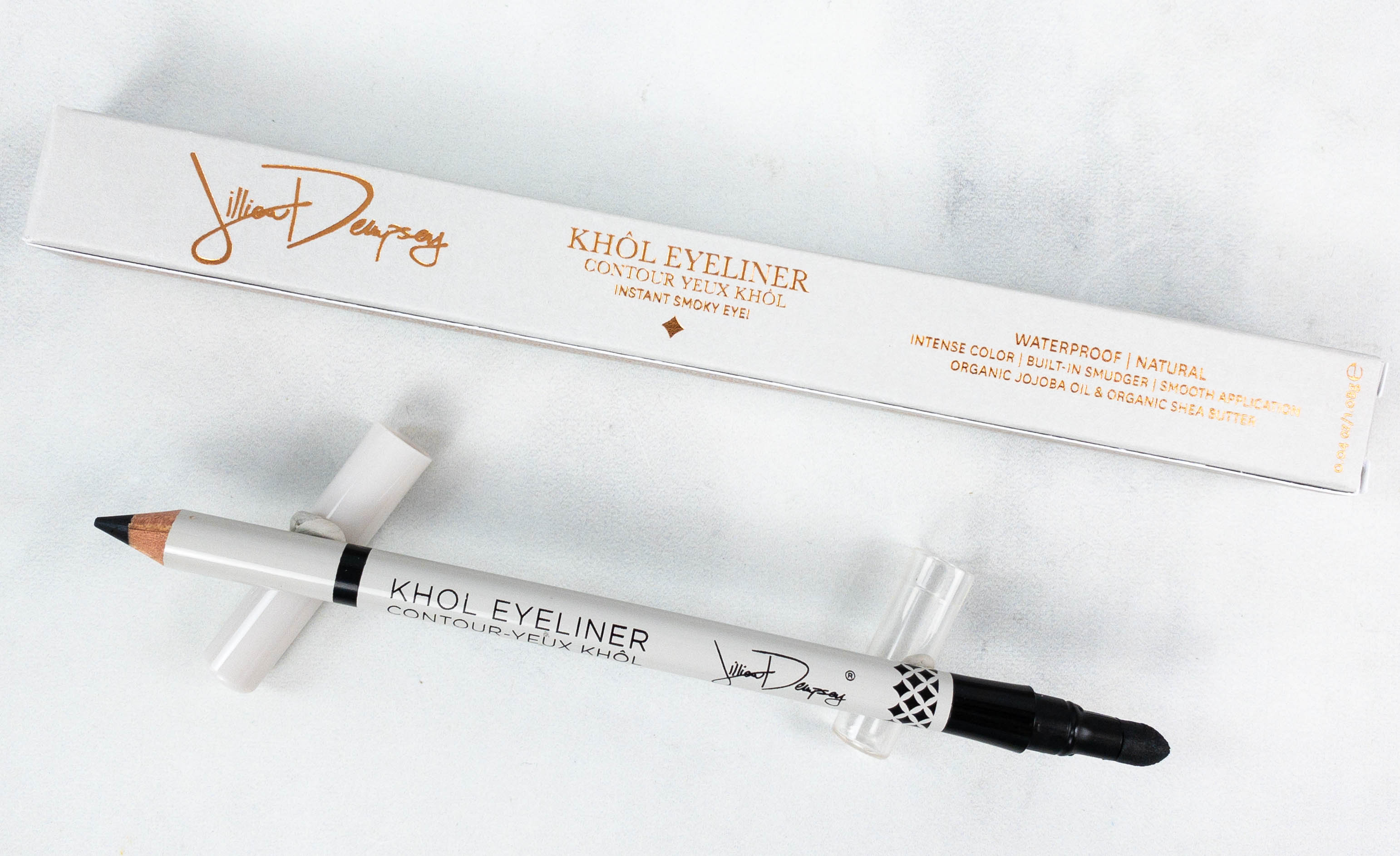 Jillian Dempsey Khôl Eyeliner in Jet Black ($20) This is the other choice item, an eyeliner pencil! It may be small but it is packed with pigment. A couple of swipes will give you the full opacity. I also like that it came with a built-in smudger so it's easier to create a full eye look with this single product. It's even waterproof so you don't have to worry about the product running down your face after wearing it all day long!
Naaem Khan Rose Candle ($95) Here's a rose scented candle in a gorgeous jar container! It's a perfect decor for any bedroom, and also a great way to keep it smelling fresh all the time.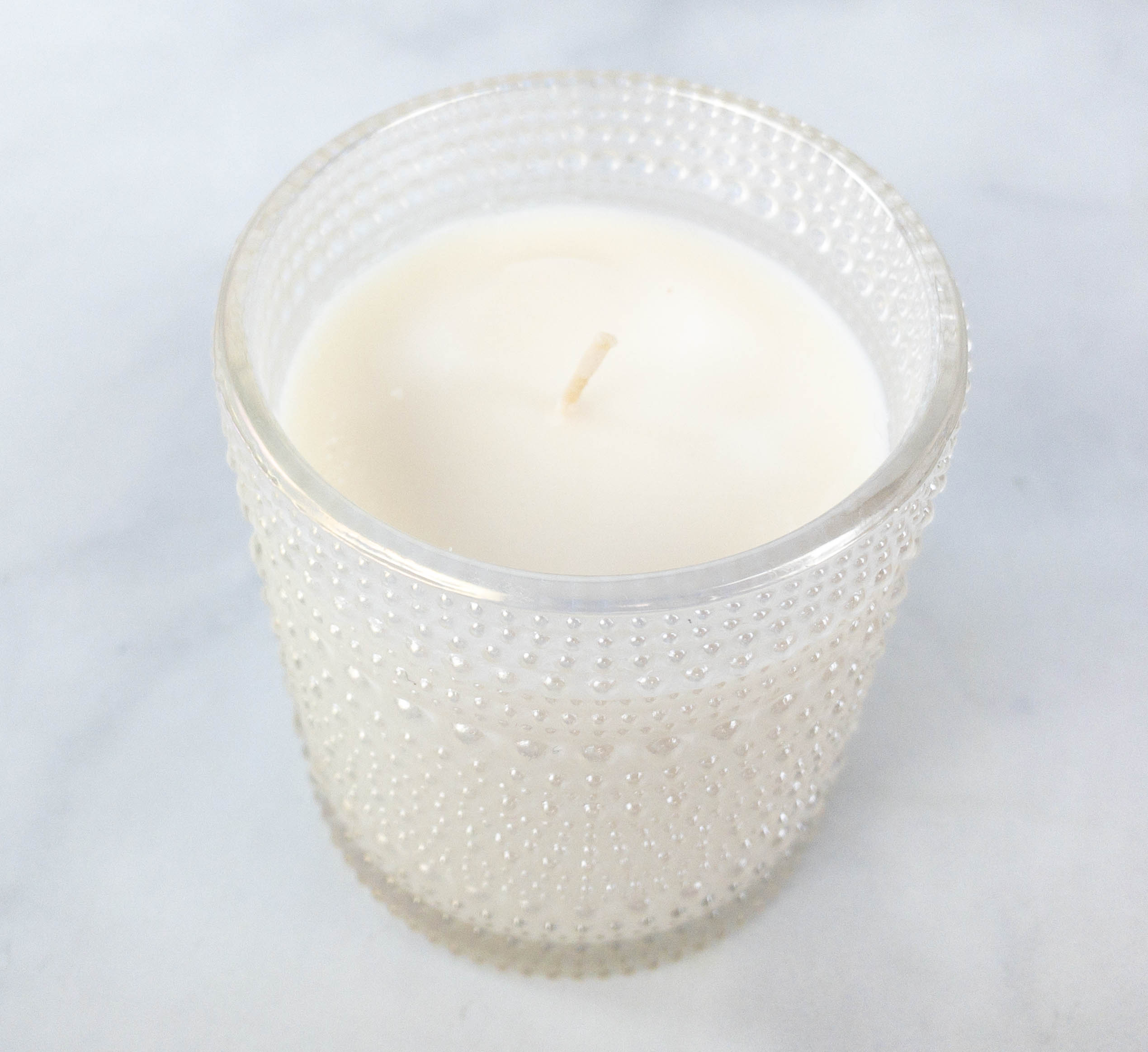 The floral scent is not overwhelming – it's full of clarity and really bright – and I love it. It isn't exactly a fall scent, but still a good smelling one. After the candle runs out, the beautiful jar can be repurposed as well!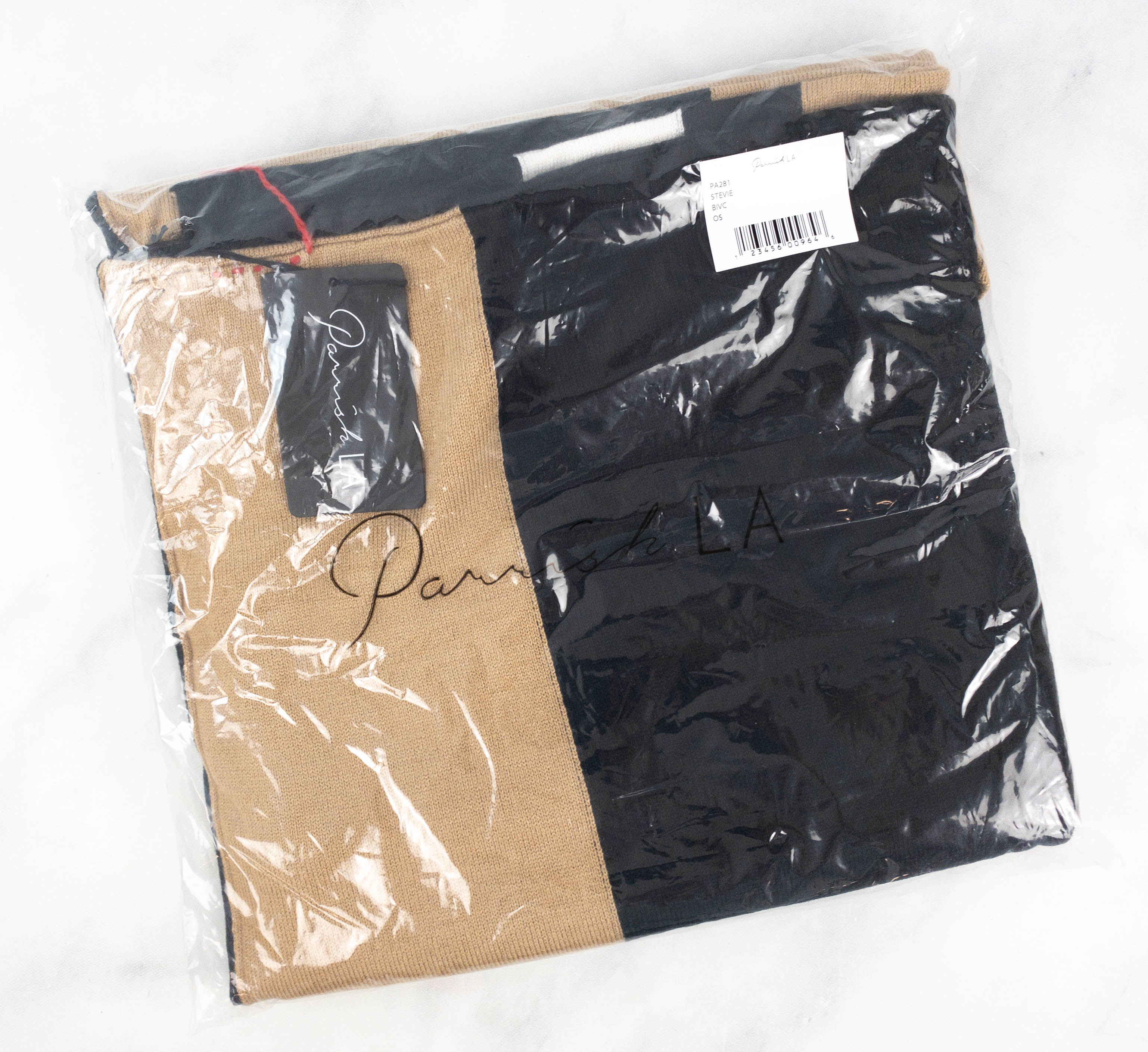 ParrishLA Stevie Poncho ($148) This poncho is a perfect style piece as we transition to fall!
I love the color-blocking design of this poncho. They used neutral colors like brown, black, and white, which makes it easy to pair with other clothing pieces, as well as accessories.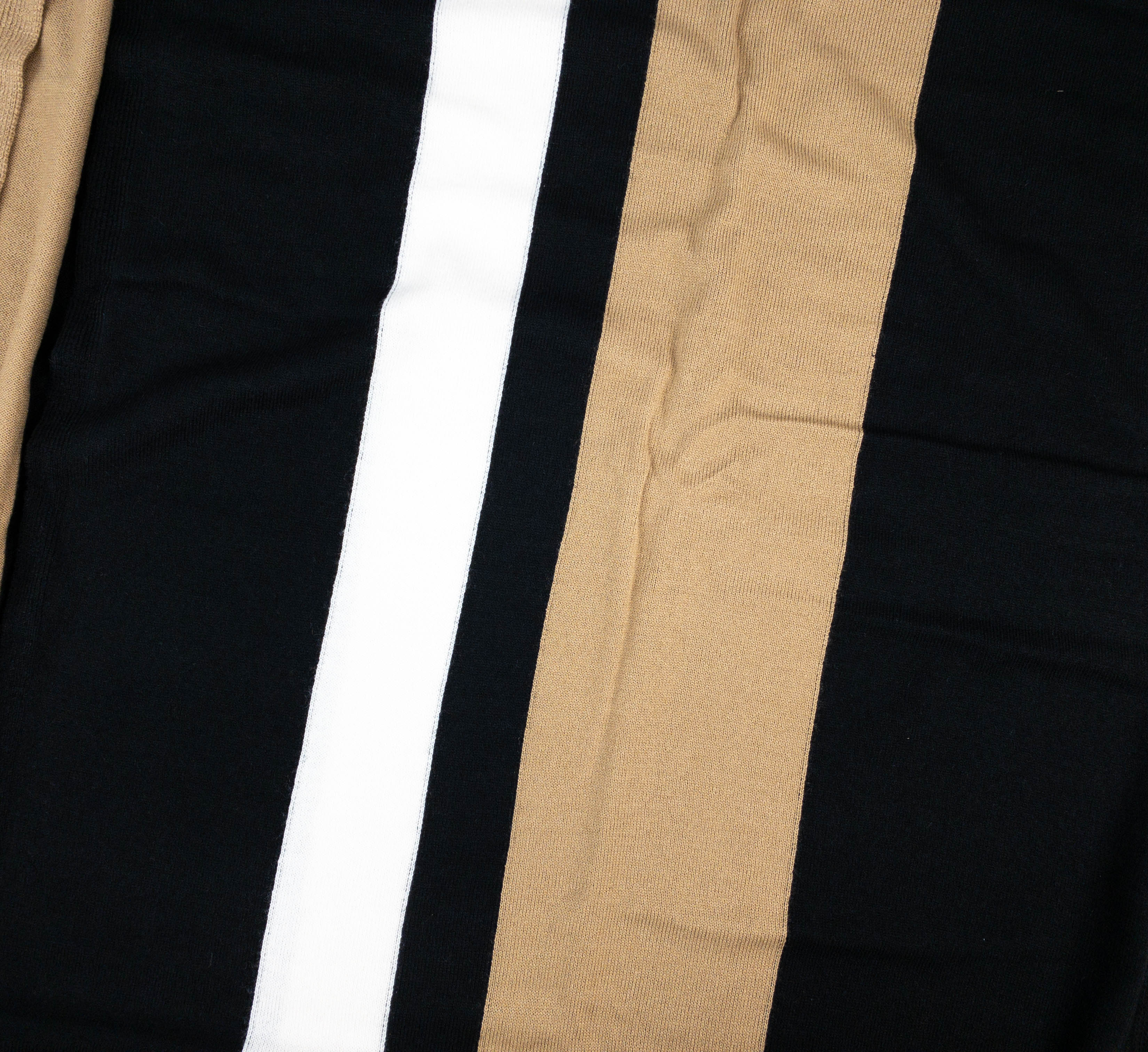 The fabric itself is also smooth and not too heavy.
Fall is the time to layer up once again and this poncho would be perfect for that purpose. Another thing to love about it is that it has a universally flattering cut and you can draw it in with a belt.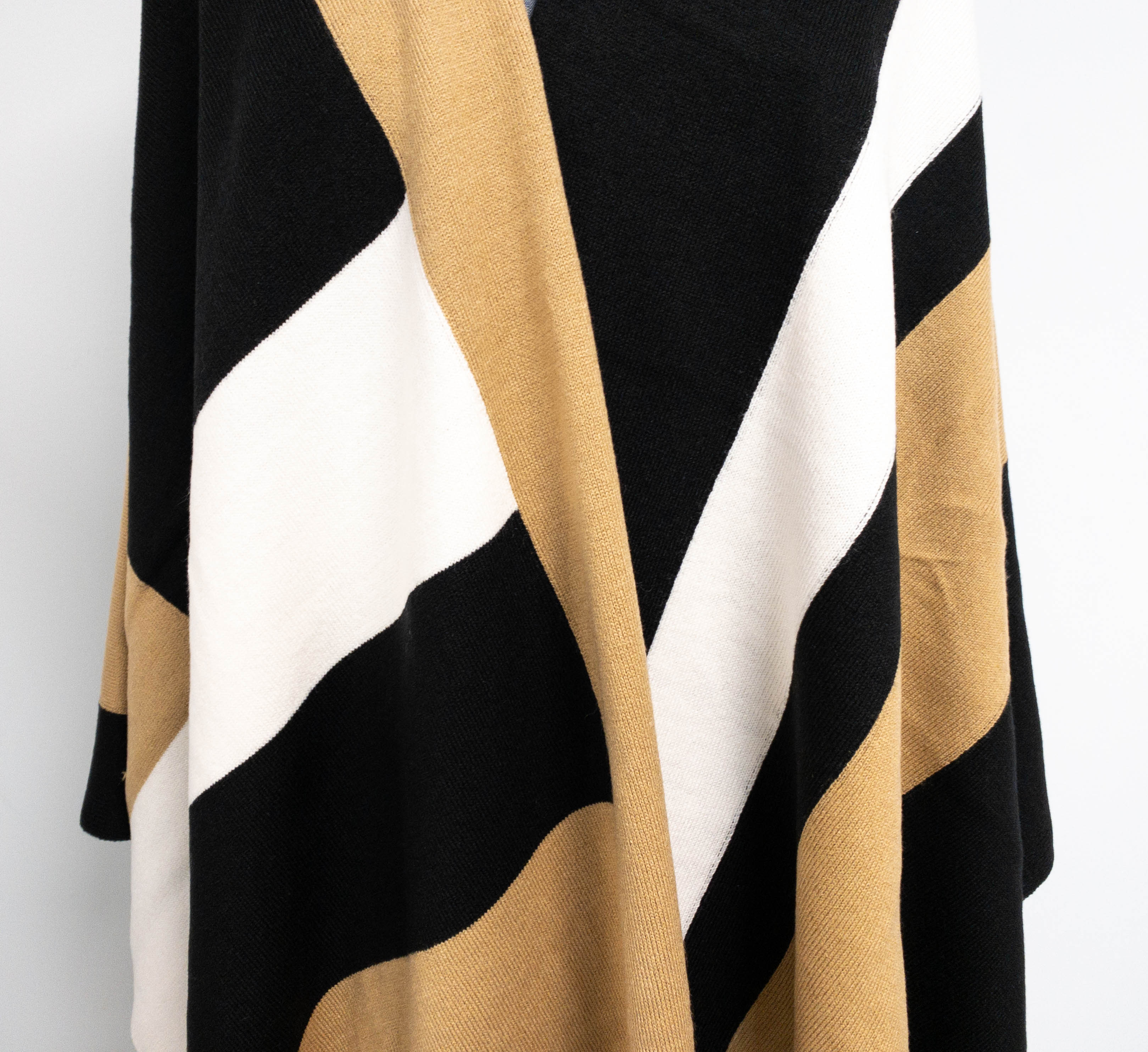 It drapes nicely and provides additional warmth and comfort as well. So cozy!
This can be paired with a dress, or even a simple white top, jeans, and boots! If you noticed that red thread on the shoulder part, it's not a mistake but the brand's signature which, according to their website, "reminds us of the woven relationships of family that are always with us."
Fall means it's time to get cozy and most of the items from this quarter's Curateur box are perfect for that purpose. There's a rose-scented candle that can help enhance the ambiance of any room, and of course, there's the beautiful poncho to keep me warm but still in style. Another thing I liked from this curation this the serum. It's highly hydrating without leaving my skin feeling icky. It's something I can use when the weather turns colder as well. The choice items include a couple of bracelets, and if I have to pick between the two of them, I guess I'd go for the one inspired by a vintage timepiece. It caught my eye because it looks classy and sophisticated. It's pretty versatile as well. Curateur exceeded my expectations this quarter! Some of the items might be overpriced, but overall, this is still an impressive curation for people who love luxurious goods!
What do you think of this box?