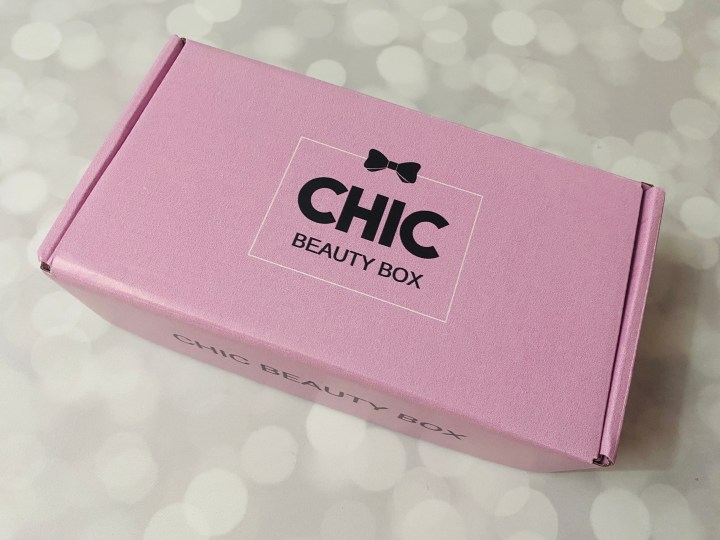 Chic Beauty Box is a bi-monthly subscription box that delivers high-end and low-end cosmetics to your door. They feature imagery of brands like NARS and MAC as well as Too Faced, Fenty Beauty, and Milani. The box is $34.99 CAD and you can also try a one-time box for $39.99.
DEAL: Get 10% off your first box! Use the coupon code HELLOSUB at checkout.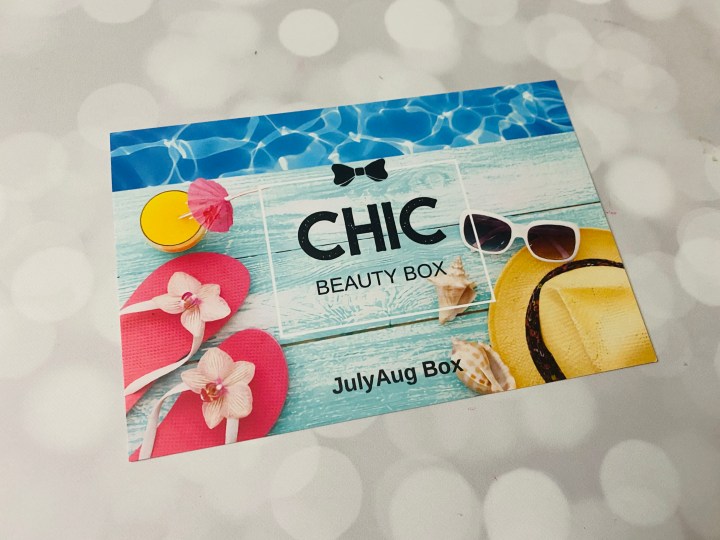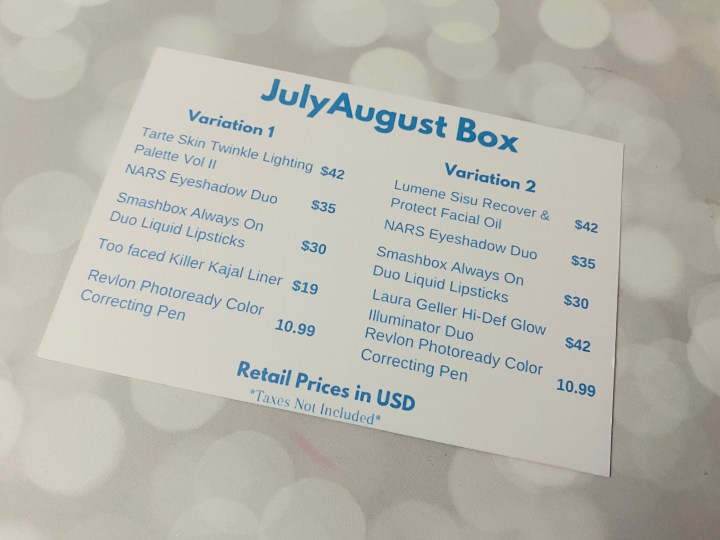 The information card breaks down the items you may find in your box – there are now different variations!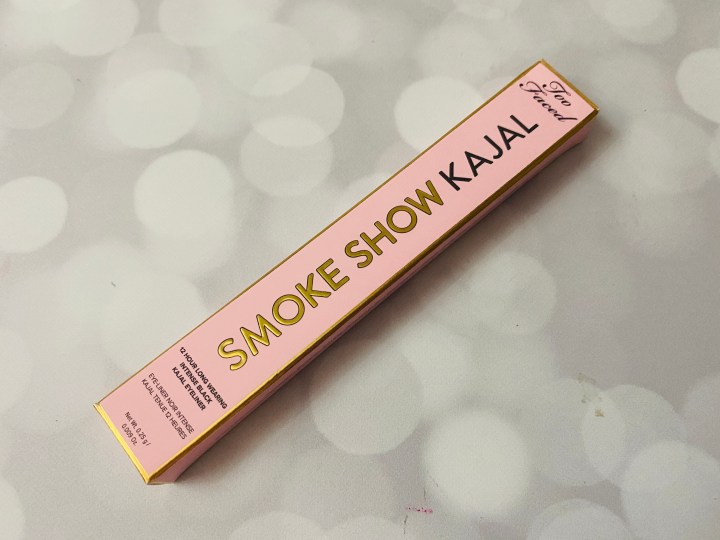 Too Faced Smoke Show Kajal. This is an older version of the TF long wear kajal, which boasts 12-hour wear without smudging or bleeding. Despite the older packaging, it's the exact same as my Killer Kajal in terms of wear. Kajals often smudge and this one is great because once you smudge it as desired, it stays put and took a lot of effort to rub off with a makeup wipe. (Micellar water or an oil cleanser will break it down easier).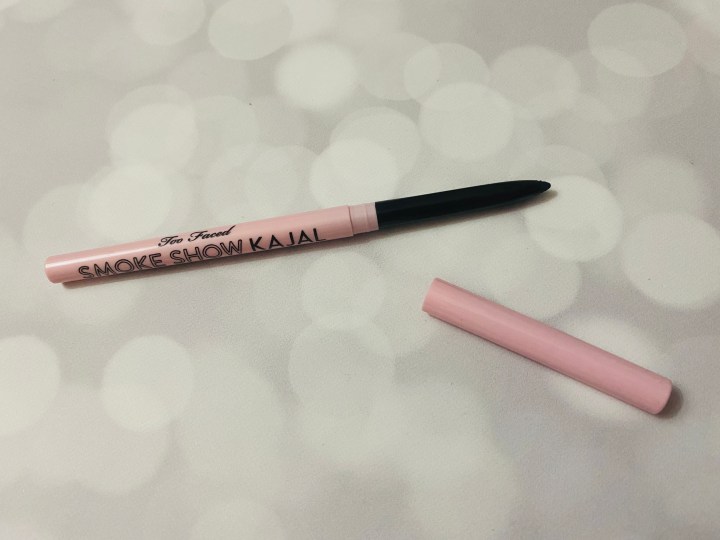 The black colour is a classic, and there's an automatic sharpener as you use it.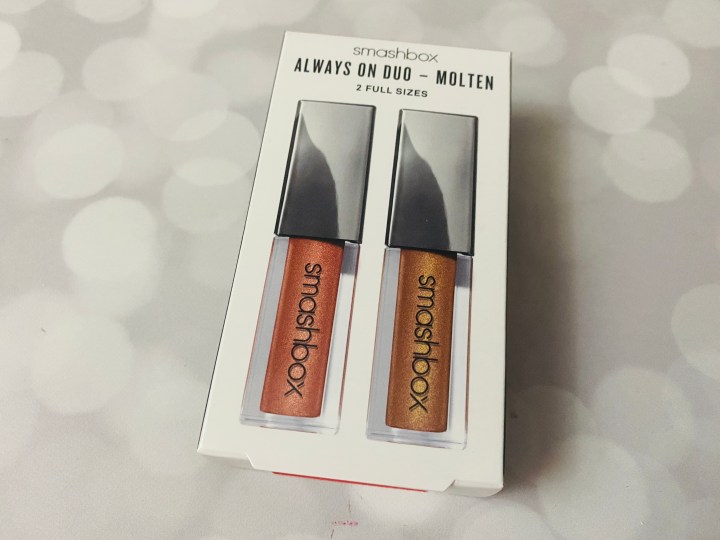 Smashbox Always On Duo. A set of molten long-wear lipsticks from Smashbox. Rust Fund is a rosy gold while XO Vlada is a bit more gold. These products have also been discontinued.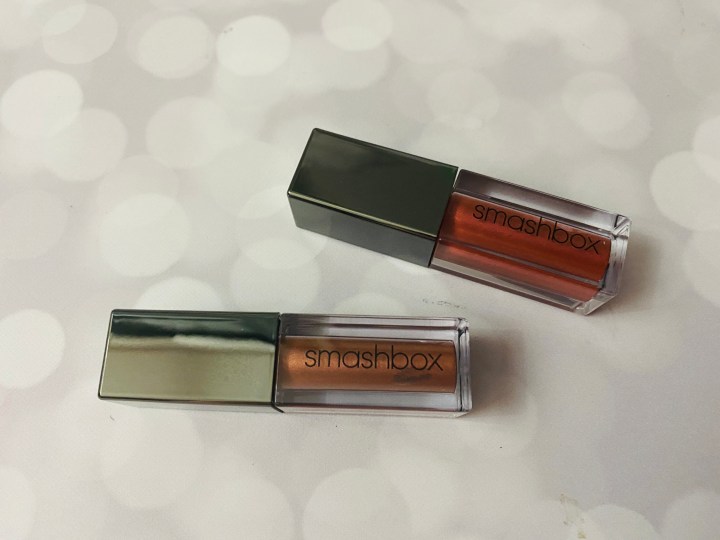 I really do like the colours. The formula is pretty opaque and is also very long-wearing, at least when swatched on my hand.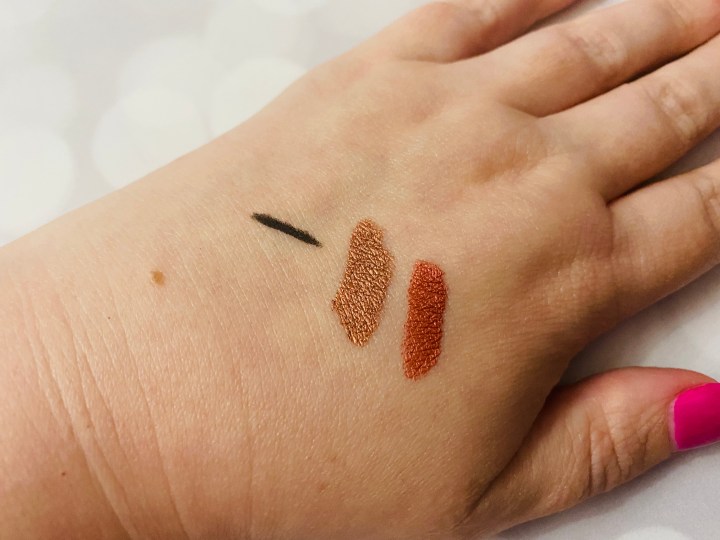 Swatches of the kajal and lipsticks.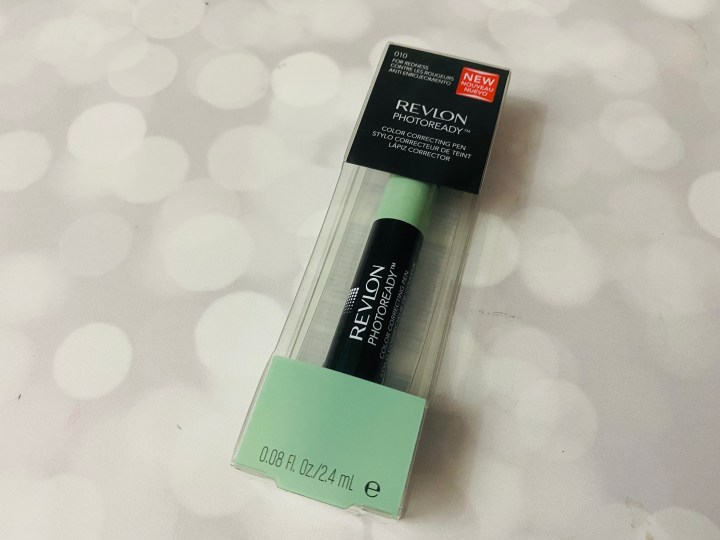 Revlon Colour Correction Pen ($10.99) Green tones are known to cancel out redness, so this is a great product if you experience redness on your face. The brush tip allows product to be dispensed evenly.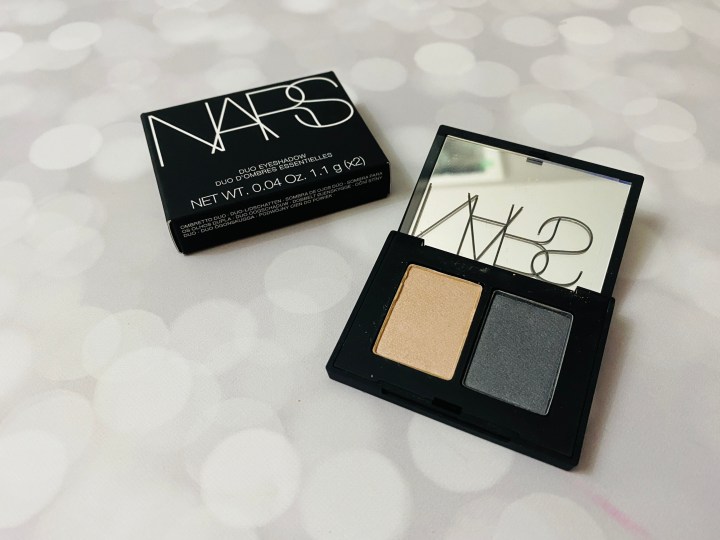 NARS Tszarine Eyeshadow Duo. NARS' sleek black packaging is so iconic! This is a discontinued shade of their popular eyeshadow duos, two colours presented for a flattering combination of colour. Tszarine is a neutral peach and a soft blue colour. NARS is sadly not cruelty free anymore but their colour selection is amazing.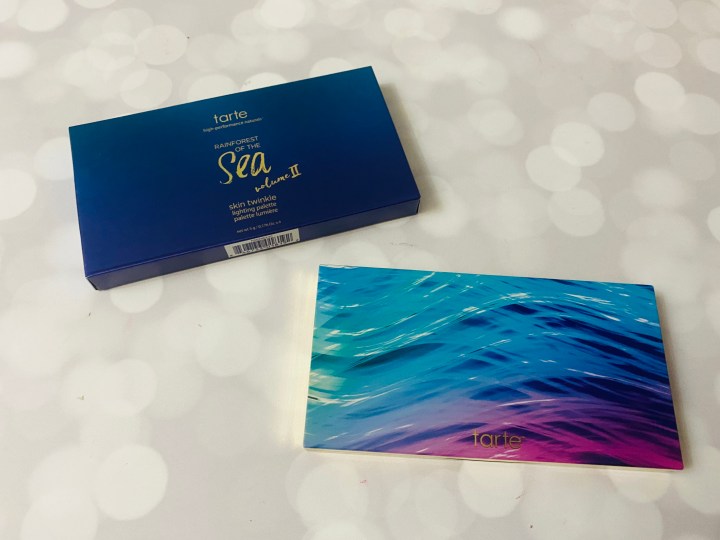 Tarte Rainforest of the Sea Skin Twinkle Vol II ($36) A quartet of highlighters ranging from pale to a lovely bronze. I can tell right away this is VERY sparkly which isn't always my goal.!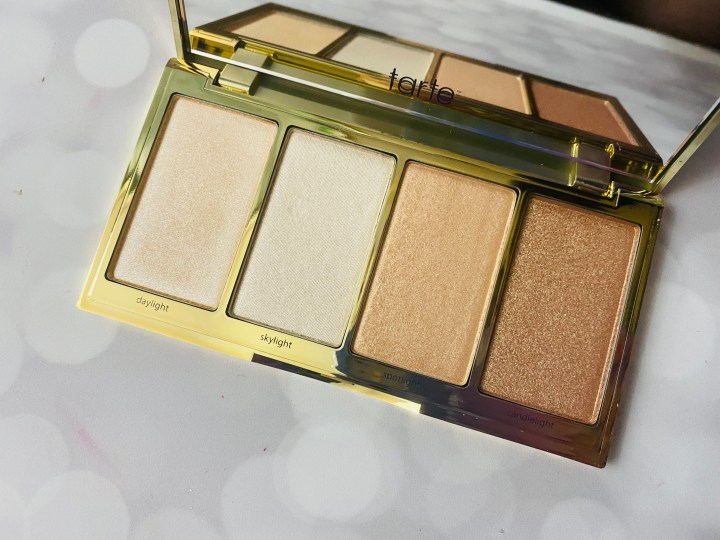 The pans are a very generous size and can easily accommodate a brush!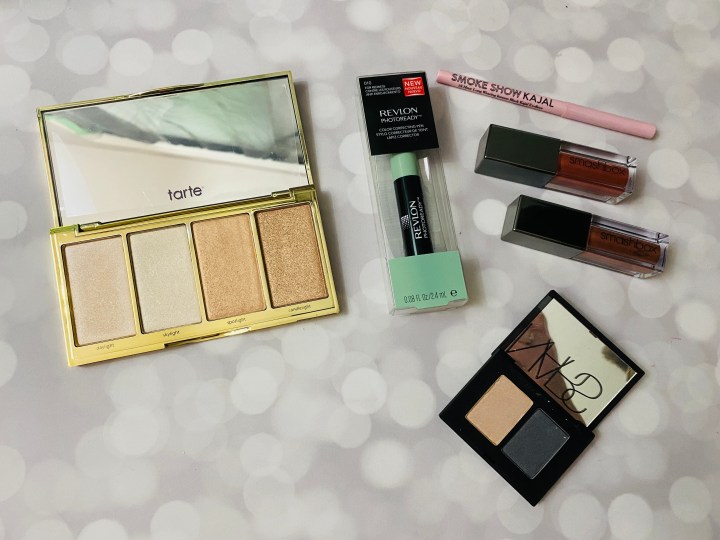 Chic Beauty Box sent six full size items in the July/August box. Of the six items, four were discontinued. This is unfortunately the weak point of Chic Beauty Box as the discontinued items can be sourced easily from Winners, etc, for less than the retail value they are claiming on the information card. While discontinued powder products generally don't bother me, makeup does have a shelf life overall and so care must be taken before using the items to make sure they're not expired. In future I may see if I can include lot number/manufacturing codes in my review if I can find them.
What do you think of this month's Chic Beauty Box?