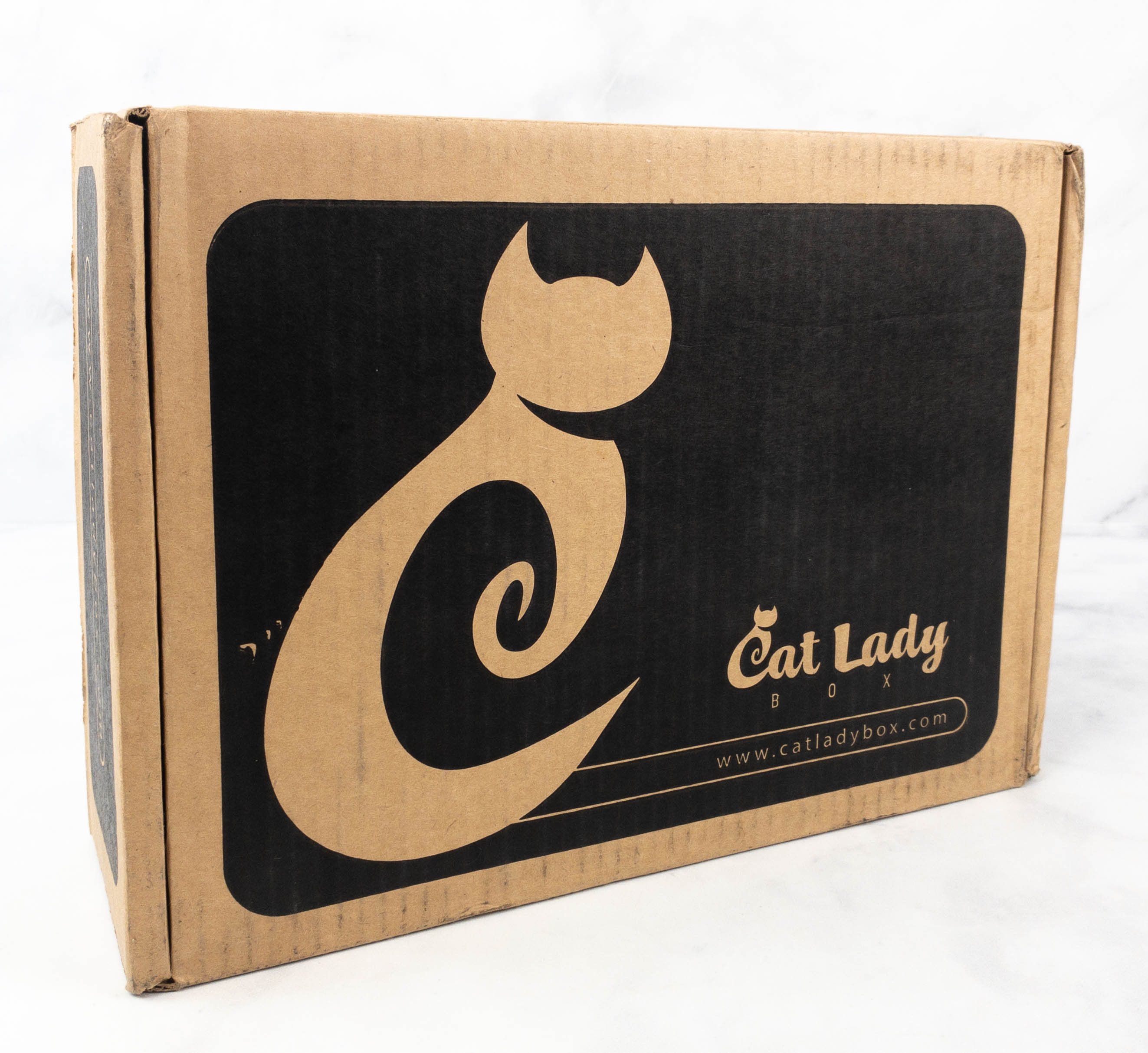 CatLadyBox sends monthly boxes for cat ladies and their cats! This cat subscription box offers two types of boxes: the Crazy CatLadyBox that contains cat-themed items for you and your cat, and the CatLadyBox which contains things just for you. Each curation might include cat-themed shirts, jewelry, home decor, accessories, art, and more – all delivered in a box your cat can keep. Cat Lady Box topped the list in our 2021 readers' choice picks of best subscription boxes for cats!
This is a review of the CatLadyBox without the cat toys.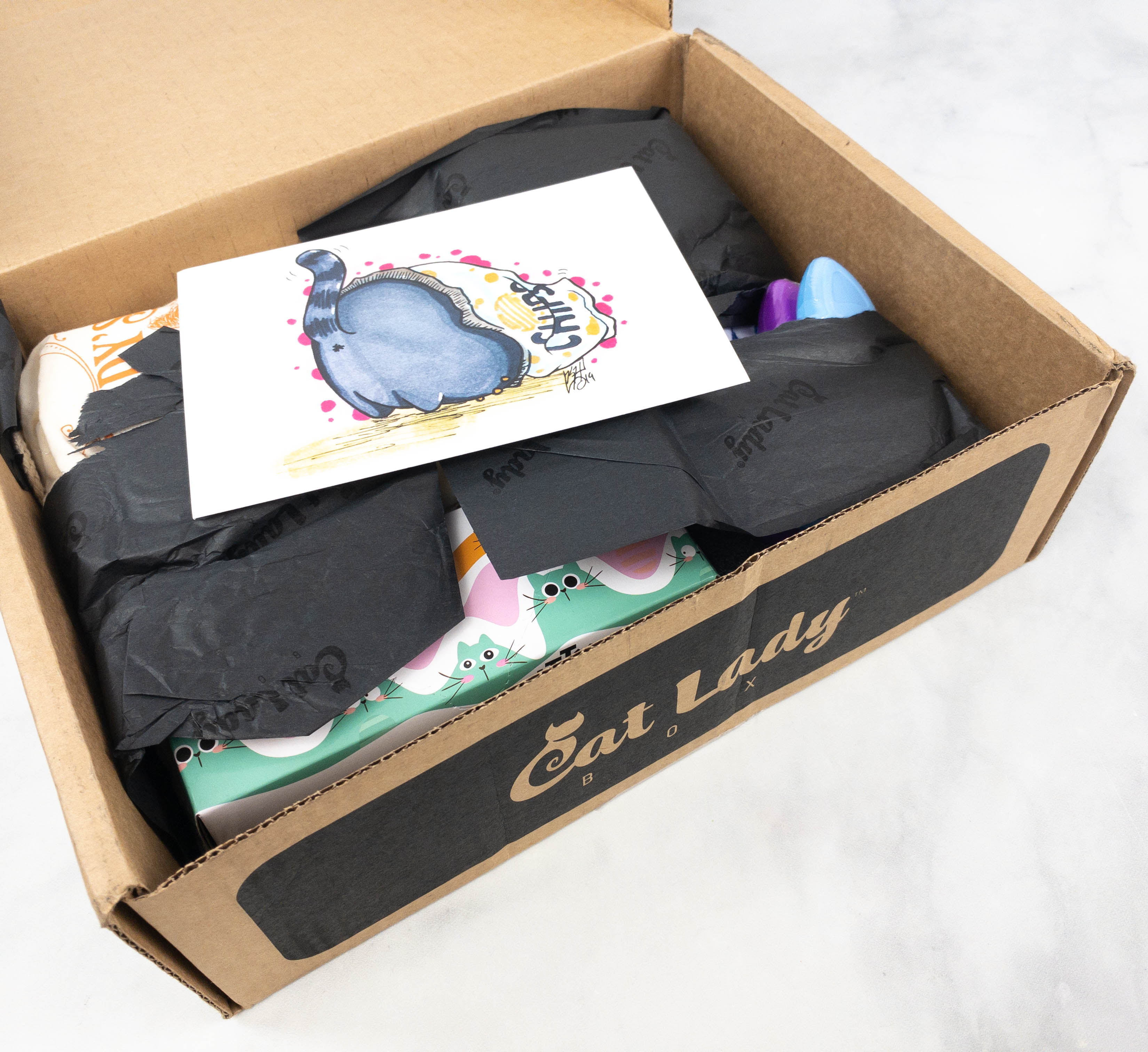 Everything arrived in a brown box with a Cat Lady Box branding. There's also an information card with a cute cat artwork by the featured CatLady artist, Kae Hutchens.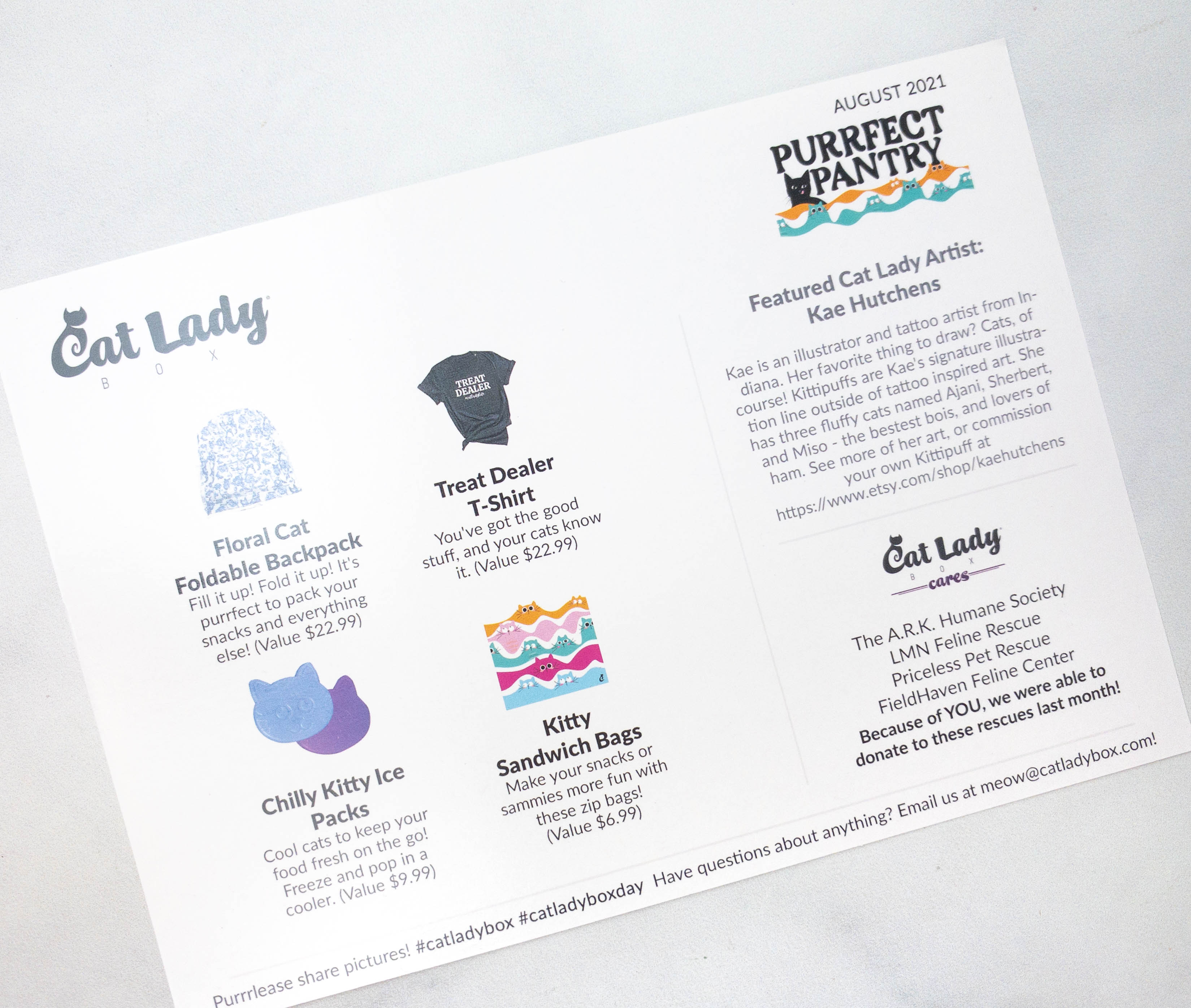 The other side of the card has a list of all the items with their retail value and a brief description.
Everything in my CatLadyBox, with the theme PURRFECT PANTRY BOX!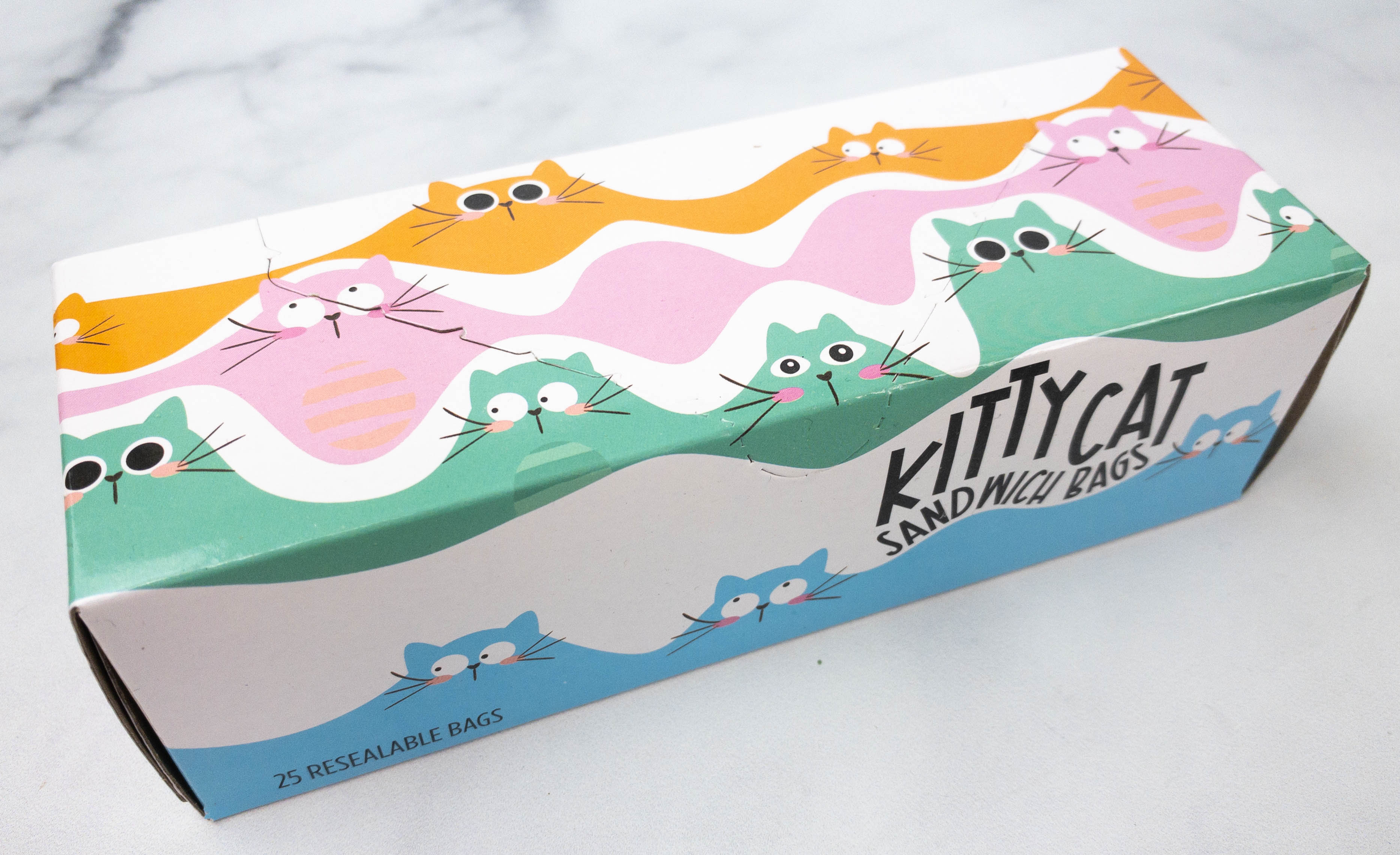 Kitty Sandwich Bags ($6.99) The sandwich bags arrived in their own box to make storage easier.
These bags feature colorful cat prints and they are fun to use for packing sandwiches and other kinds of food. They are also resealable!
Chilly Kitty Ice Packs. The box also includes a couple of ice packs shaped like cat heads, which can help keep snacks fresh while you're on the go!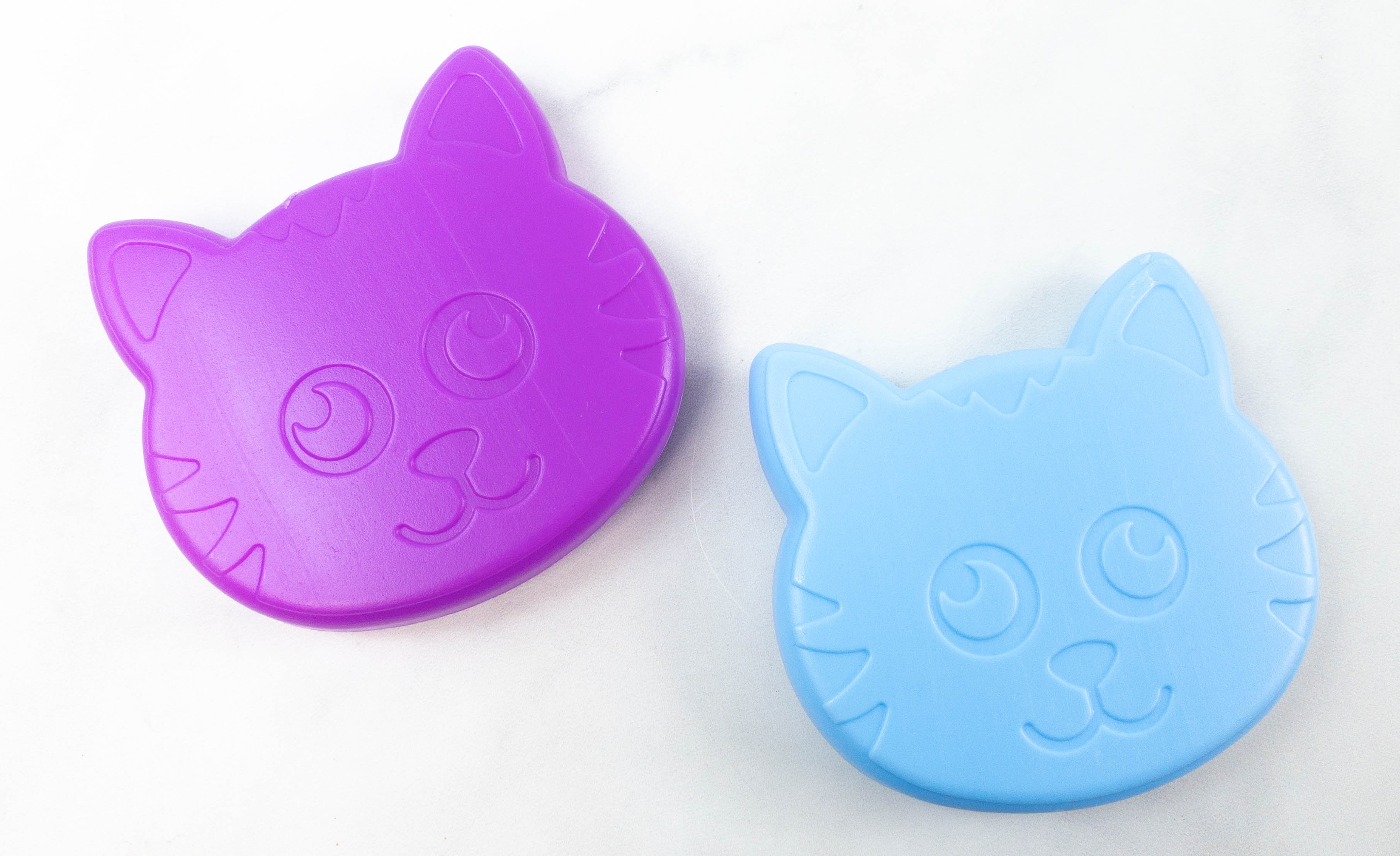 Just throw them in the freezer and when you need them, place them on the sides of your lunchbox or juice to keep it nice and cold. I like this because it's reusable! Just put it back in the freezer and you can use it again!
Treat Dealer T-Shirt. This is such an awesome t-shirt for cat ladies, who are also "treat dealers"! The base color is dark gray, and the print in front looks simple but cute in white. The fabric itself is soft and breathable, making it great to wear whether you're hanging out at home with your cats or taking a trip to somewhere with your feline friends.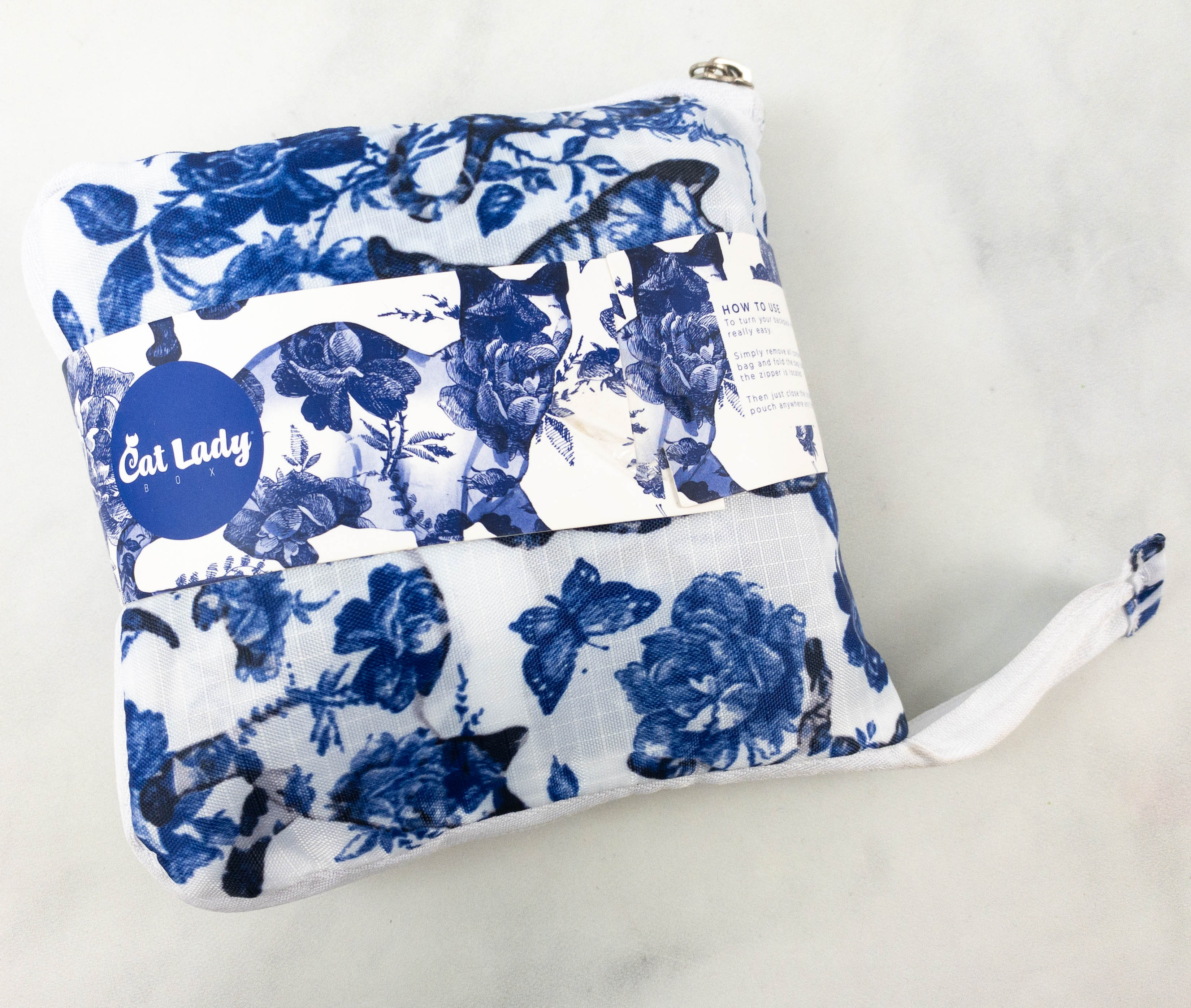 Floral Cat Foldable Backpack. This foldable backpack is great to bring when traveling, in case you'd next extra storage for your belongings.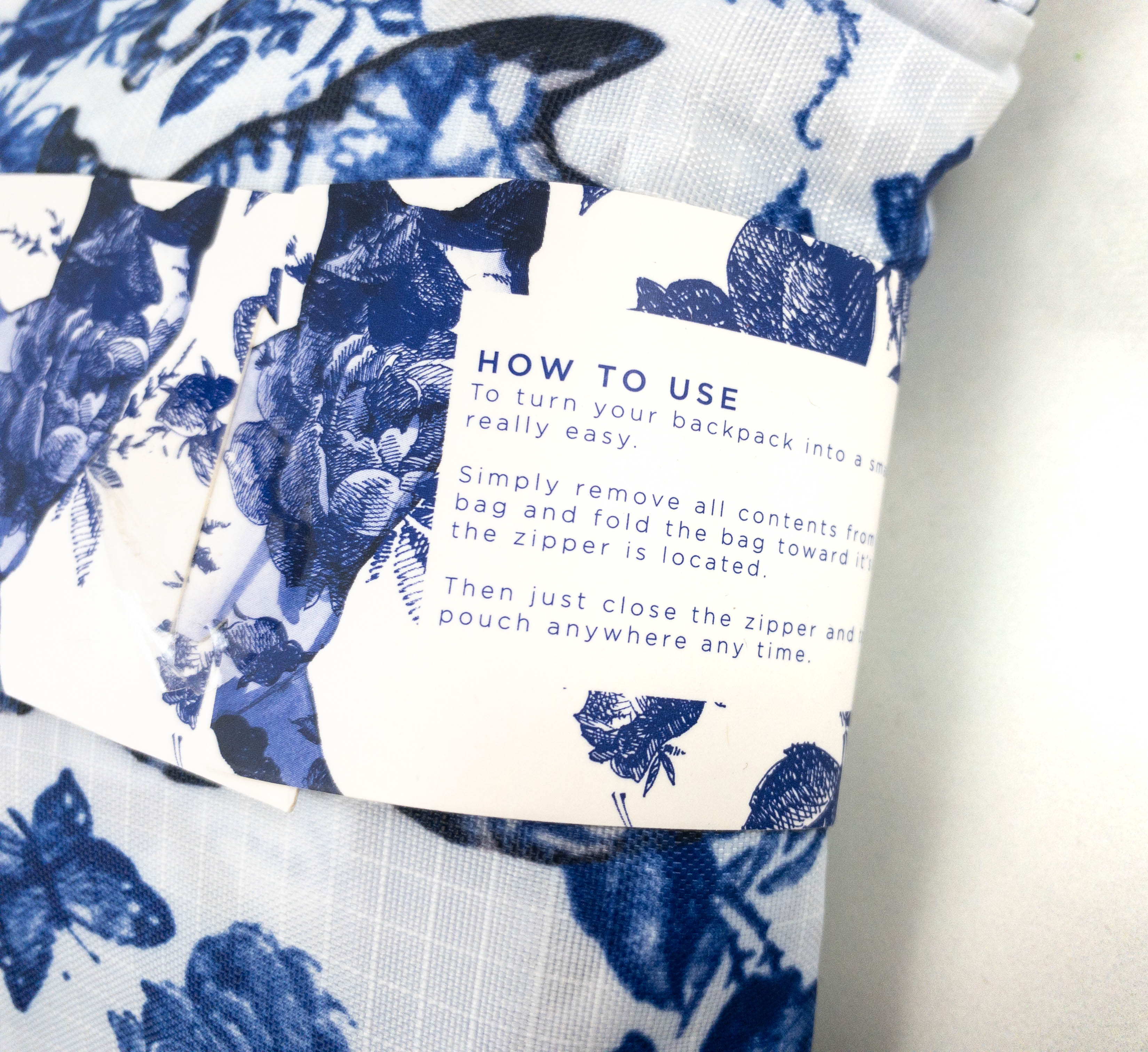 Instructions are printed on the card stock packaging.
When it's not in use, it doesn't take too much space and when you need it, it's easy to take it out and unfold.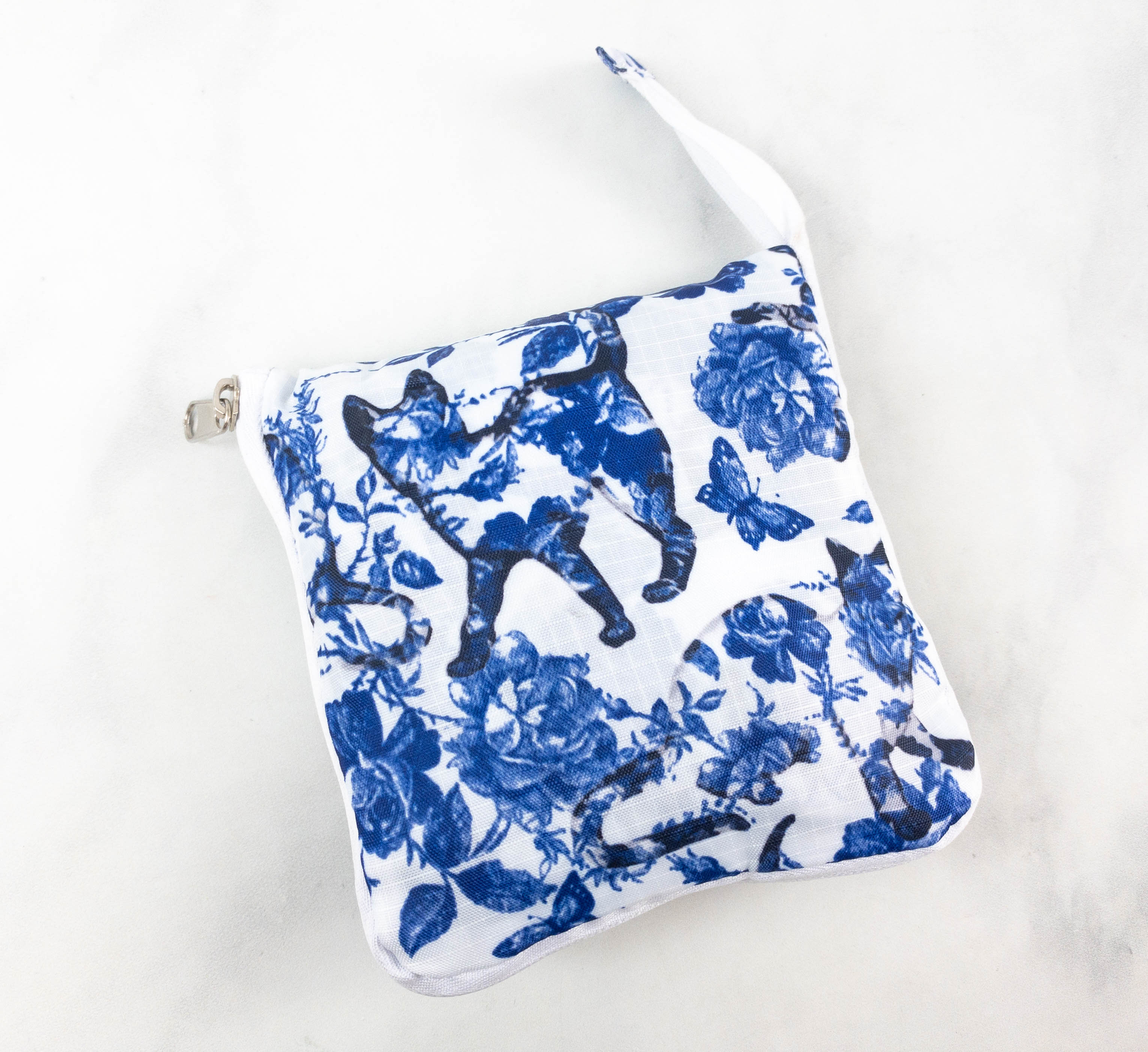 I love the floral and kitten prints on this toile-reminiscent print!
There are mesh pockets on the side where you can keep things you need to access easily.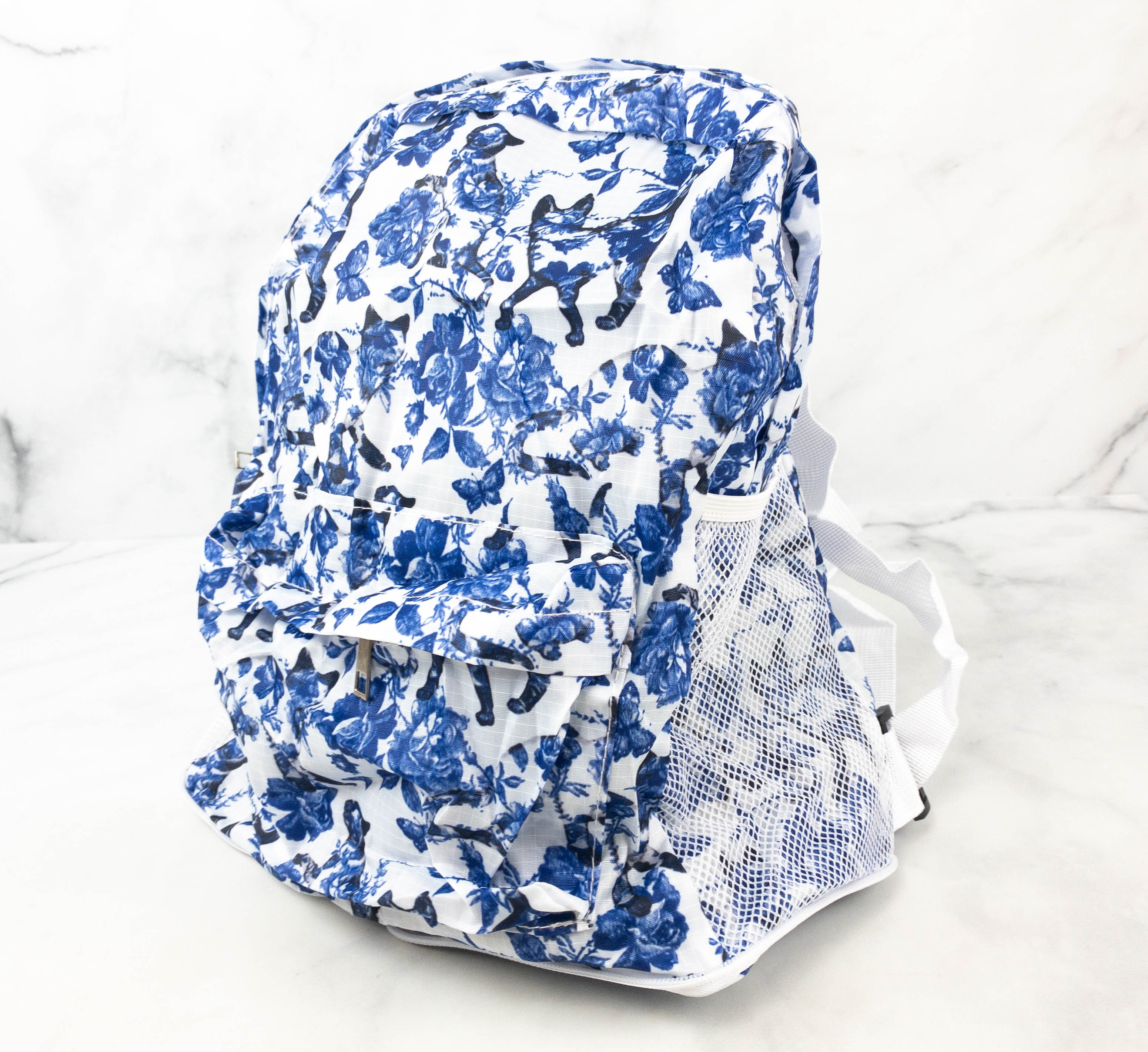 Aside from the main compartment, there is also a small outer pocket in front!
The material used is light and thin so it's better to use for carrying things that are not too heavy!
And, here's the missing item from last month's box (shipping delay!):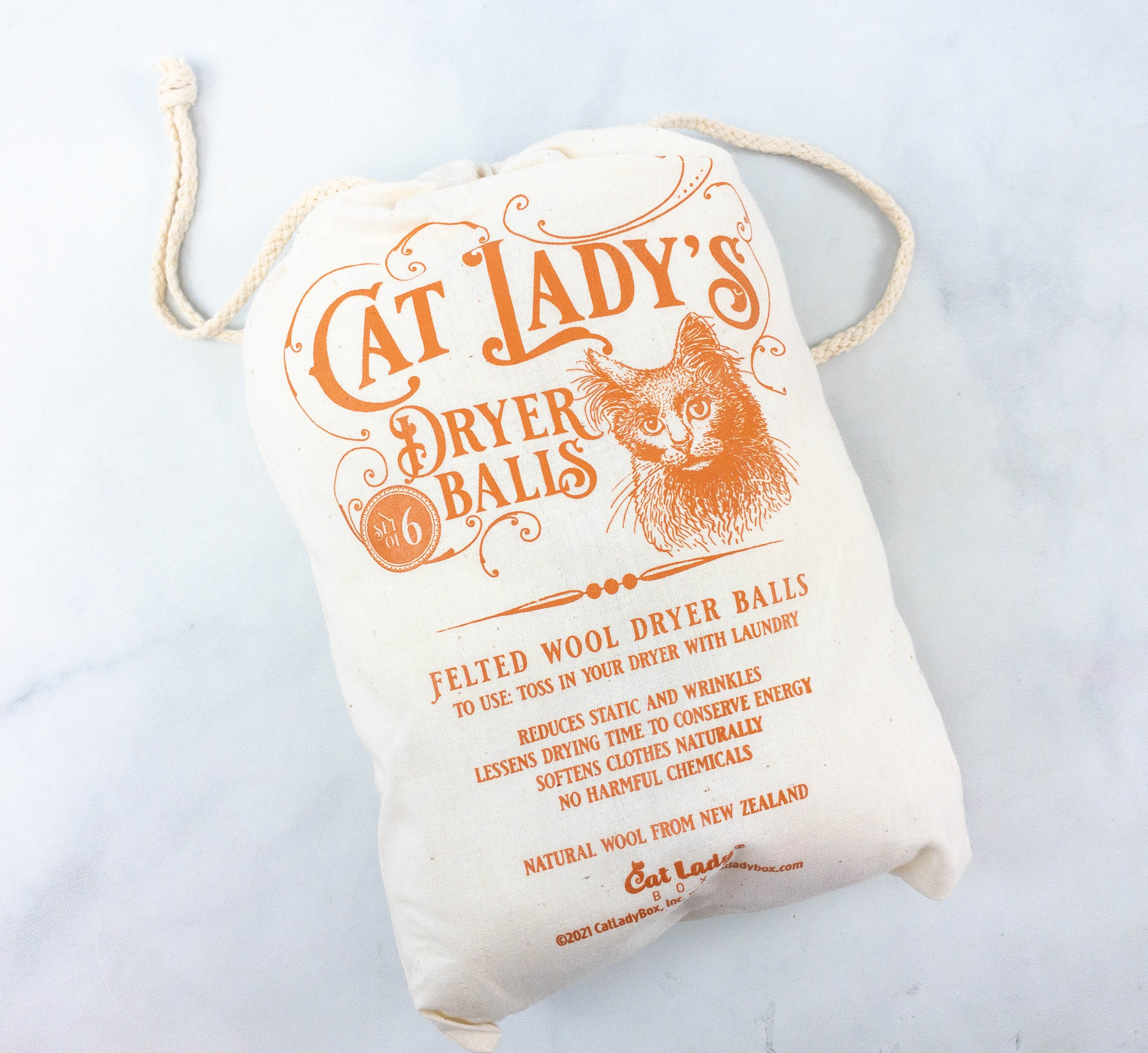 Felted Wool Dryer Balls. Lastly, here are some dryer balls. They came in a drawstring packaging and I love the vintagey print in front.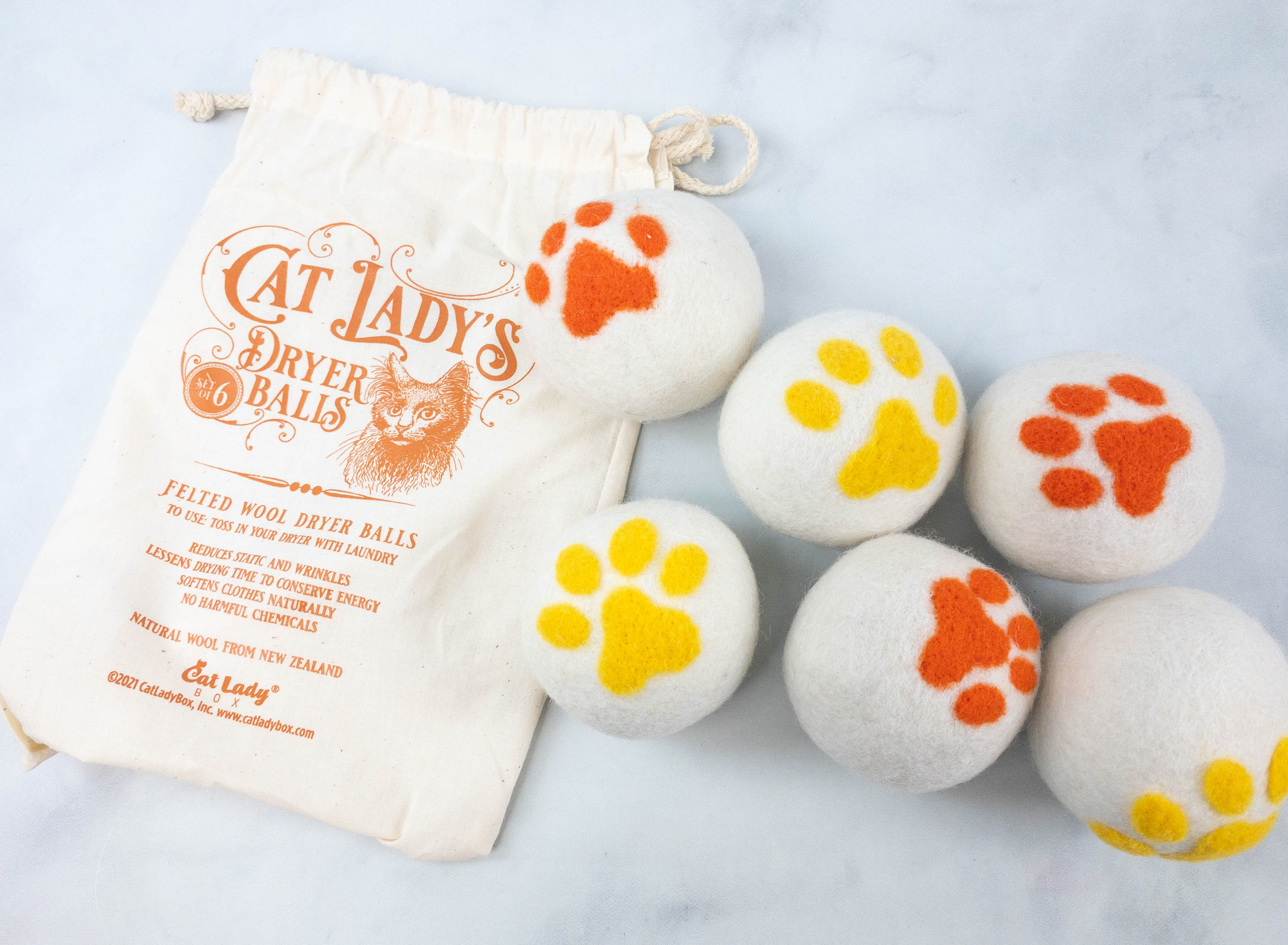 Each dryer features a paw print! Some of the paw prints are in yellow while the others are in orange. You can throw these in the laundry and it will help with softening the clothes and lessening the wrinkles naturally.
I love the variety of cat-themed items in this month's Cat Lady Box! It includes a cute tee, some sandwich bags I can use for preparing snacks, ice packs to keep the snacks fresh, a foldable bag that can serve as extra storage, and the set of dryer balls missing from last month. It's hard to pick a favorite because all of them are useful for me! If you love cats or you collect anything cat-themed, this subscription would be up your alley. In case you want to get some goodies for your favorite feline friend, Cat Lady Box offers a box with cat toys as well!
What do you think of this month's box?