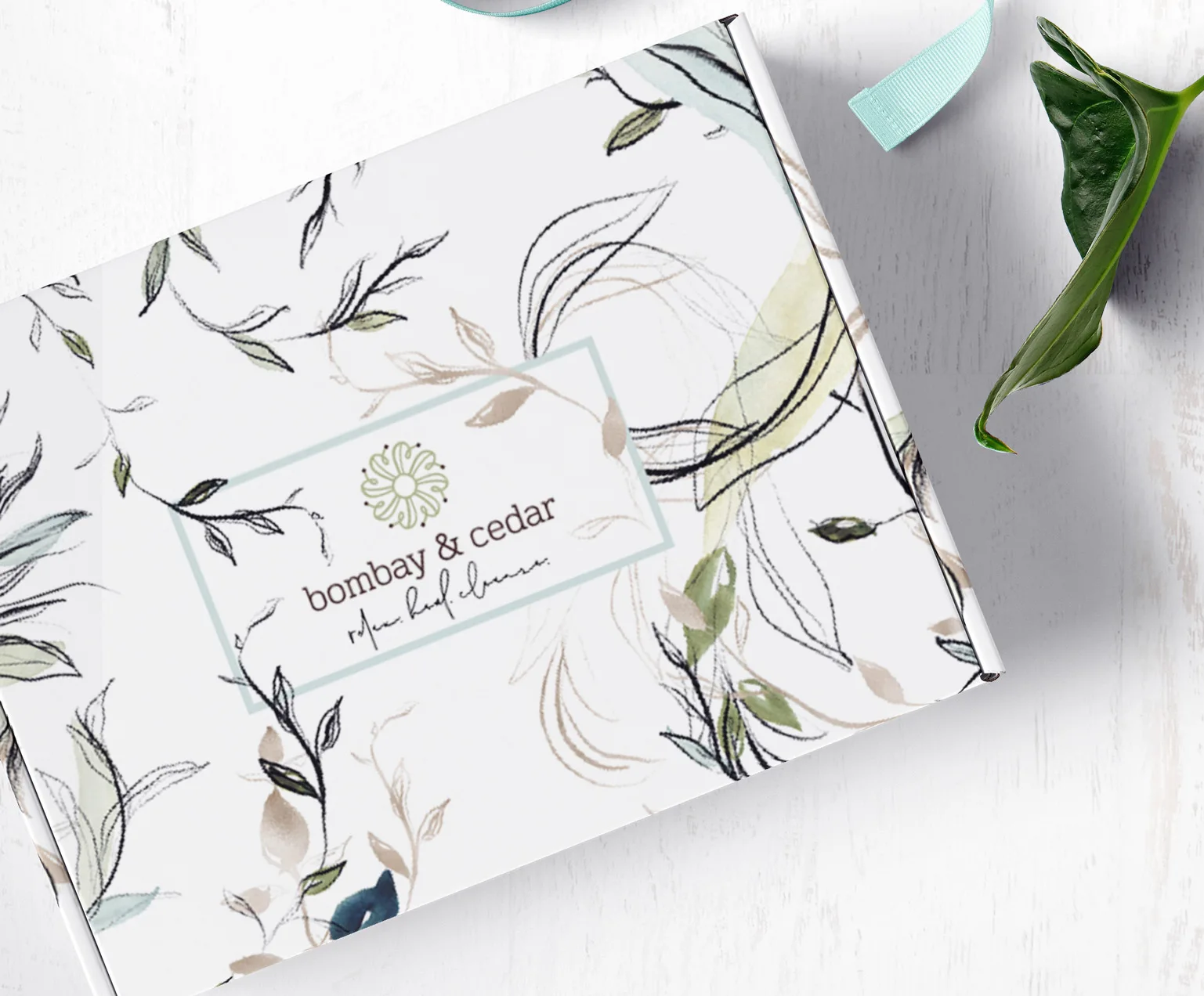 We have the first two spoilers for the Fall 2021 Bombay & Cedar Seasonal Lifestyle Box! This quarterly box is $74.95, and will include vegan and cruelty free, full size wellness & lifestyle products including skincare, books, home decor, tech, gourmet goodies & more.
Each Fall Box will include a natural supplement by Well Told Health.
ONE OF
STRESS FIGHTER – An adaptogen that adapts to your body's needs. Organic reishi + organic lion's mane + organic maitake + organic cordyceps + vegan capsule shells + nothing else. $24.99 Value.
ANTIOXIDANT BOOSTER – Helps the body defend itself against stress, physical exertion, and environmental toxins. Organic amla + organic cloves + organic grapes + organic cacao + vegan capsule shells + nothing else. $19.99 Value.
AGE DEFIER – Protects against oxidative stress that ages your cells and your body. Organic amla + organic cloves + organic cacao + organic blueberries + organic grapes + vegan capsule shells + nothing else. $25.99 Value.
Each Fall Box will include a DIY kit by Plant Scouts, Oleum Vera or Molecule-R
ONE OF
DIY Himmeli Kit by Plant Scouts
DIY version of modern Himmeli decor, with geometric and minimalist designs handmade out of brass tubes. Everything you need in a beautifully designed gift box. Easy to assemble. All you need to do is follow the instructions and have fun. Available in Copper & Gold. $29 Value.
DIY Beauty Kit by Oleum Vera
Natural Nourishing Routine Kit: Rose Micellar Water, Rosehip Seed Oil & Gentle Rose Masks OR Natural and Sustainable Micellar Cleansing Water Kit: Reusable pads and dispensers. $24.99 Value.
Crystal Growing Kit by Molecule-R
Discover Crystal R-Evolution, our all-inclusive crystal growing kit. Share a unique moment with your family or your children and create together, beautiful crystals that you can watch grow over time. Growing your own crystals has never been easier or more fun than with this complete DIY kit. $39.99 Value.
DIY Mask Kit by Oleum Vera
It's your time to cherish the goddess you are by treating yourself with a very well-earned self-love and self-care Oleum Vera DIY face mask kit. So light a candle, draw yourself a bath, add some bubbles, breathe deeply and enjoy your mini spa night. Choose from "My Self Care" and "Girls Night In". $29.99 Value.
Here's what you'll get:
6 – 9 Full Size Products in Every Box
Packed with a retail value of over $200
Hand Curated to Enhance Your Lifestyle
Skincare, Books, Snacks, Home Goods, Activities & More
Ships 4 times a year
Automatically every three months (Annuals renew yearly)
No contracts. No Commitments. Cancel Anytime.