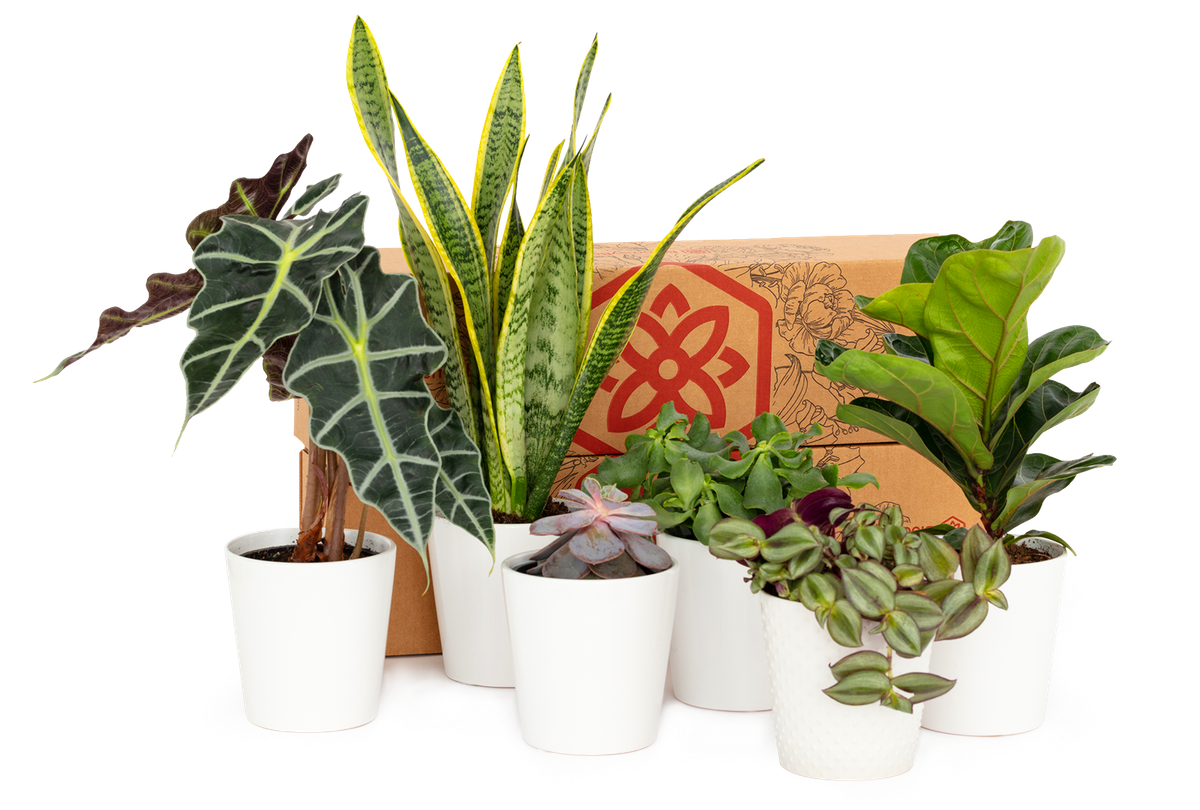 Experience a Perfect Plant Parenthood!
The BloomsyBox Bloomsy Plants Subscription is now available! This new subscription is $54.99 per month + FREE shipping, and will include Bloomy's Plant of the Month in a white ceramic pot + care instructions and tips on how to take care of it!
Experience the joy and happiness that comes with a plant-filled home! Treat yourself to a BloomsyBox Plant Subscription, and we'll deliver a new, vibrant plant to your door each month. With each plant, your home will become a brighter, more energized oasis for your well-being.
DEAL: Get 5% off on any subscription plan! Use the coupon code HS19 at checkout.
About Bloomsy Plants subscription:
Add mood-boosting plants to your life to enjoy the energy, creativity, and calm that comes with a home filled with premium plants from BloomsyBox.

Every month, you'll receive a new plant to add to your plant collection! Your new plant is delivered straight to your doorstep from one of our farms which carefully grows and nurtures them. Your plant-of-the-month will arrive in a contemporary, white ceramic pot — a perfect complement to any space. With each new month of your subscription, you'll receive a new type or variety of plants. We help you to cultivate a collection of plants that are lush, lovely, and low maintenance. With each plant, you'll also receive care instructions and tips to ensure that your plants are well-loved for years to come.
Here are some of the plants in this collection:
Monthly BloomsyBox subscriptions start at 39.99. Bi-weekly subscriptions are $49.99. Weekly subscriptions are $44.99. Check out all our BloomsyBox reviews to find out more about this subscription box!
About BloomsyBox:
Bloomsy Box is a monthly flower subscription box that sends monthly bouquets filled with the best blooms from around the world to your door in less than 48 hours.
They send single variety hand-tied bouquets (no mixed bouquets with unnecessary extras) with flowers that are sourced direct from suppliers in South America, Holland, Thailand and California meaning no middle-man mark-up to increase the price. Blooms are cut 2-4 days before they arrive at your door.