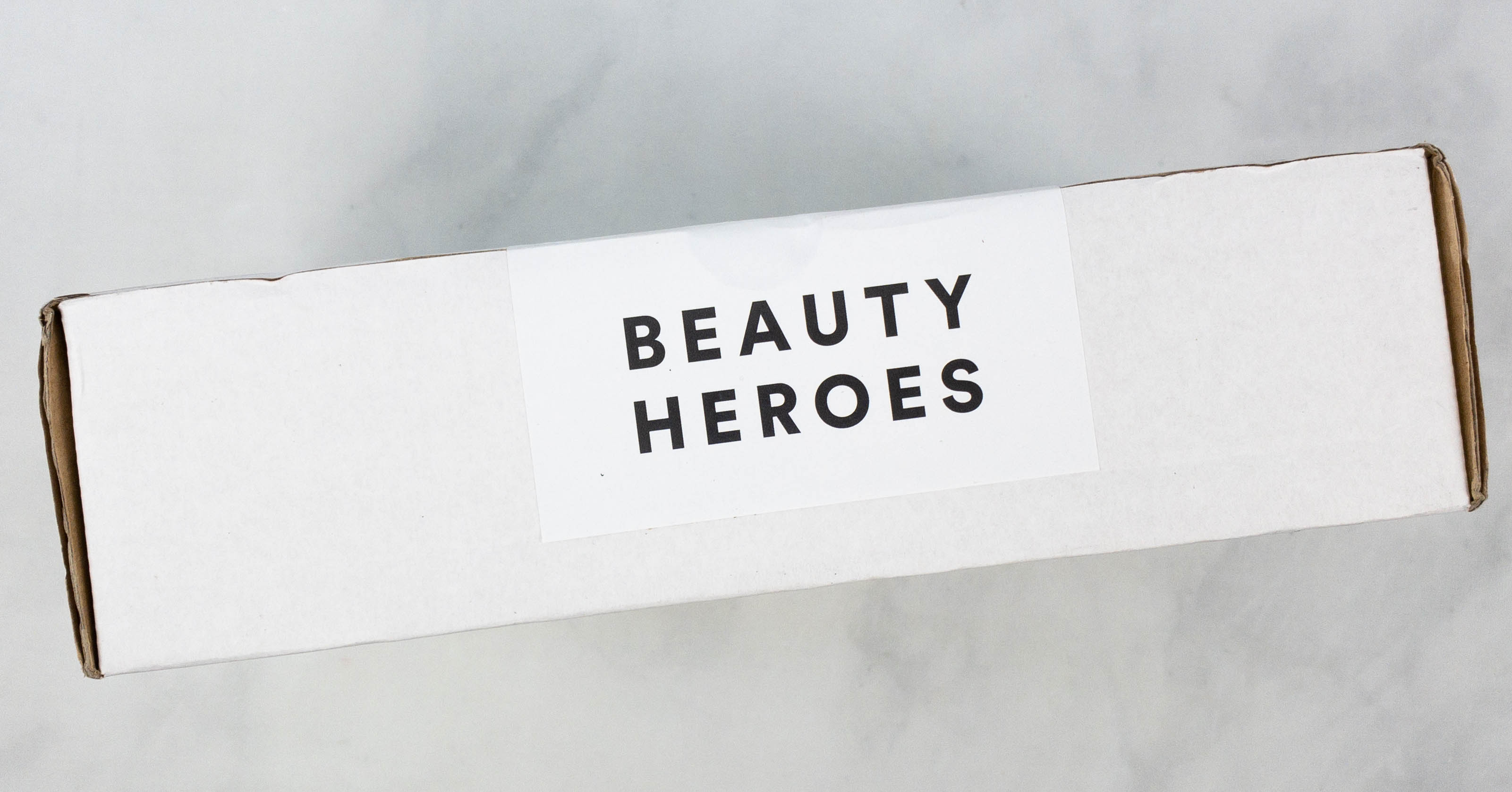 Beauty Heroes is a healthy beauty discovery service featuring one clean beauty brand each month. They send a full-size Hero product in every box, plus a deluxe size Sidekick. Sometimes, they send more than one Hero or Sidekick, depending on the featured brand. Boxes are always $100+ in total value. Beauty Heroes members also receive a 15% discount in the Beauty Heroes Beauty Store, insider exclusives, and early access to new product launches. They currently offer 1-, 3-, 6-, and 12-month membership subscriptions. Here are the prices: 1-month – $58.95 ($58.95/month), 3-months – $137.85 ($45.95/month), 6-months – $251.70 ($41.95/month), 12-months – $479.40 ($39.95/month).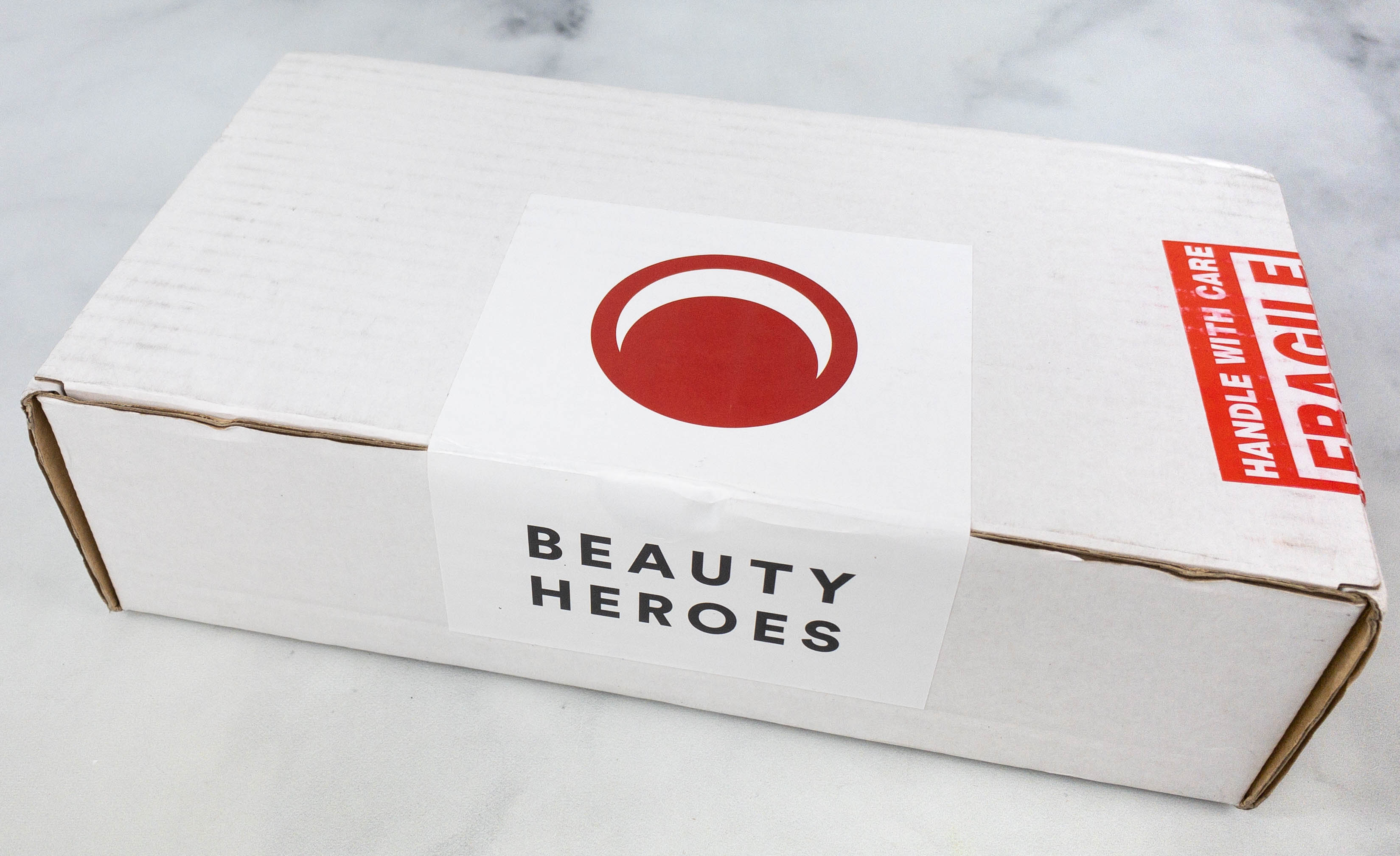 The items came in a simple white box with Beauty Heroes branding.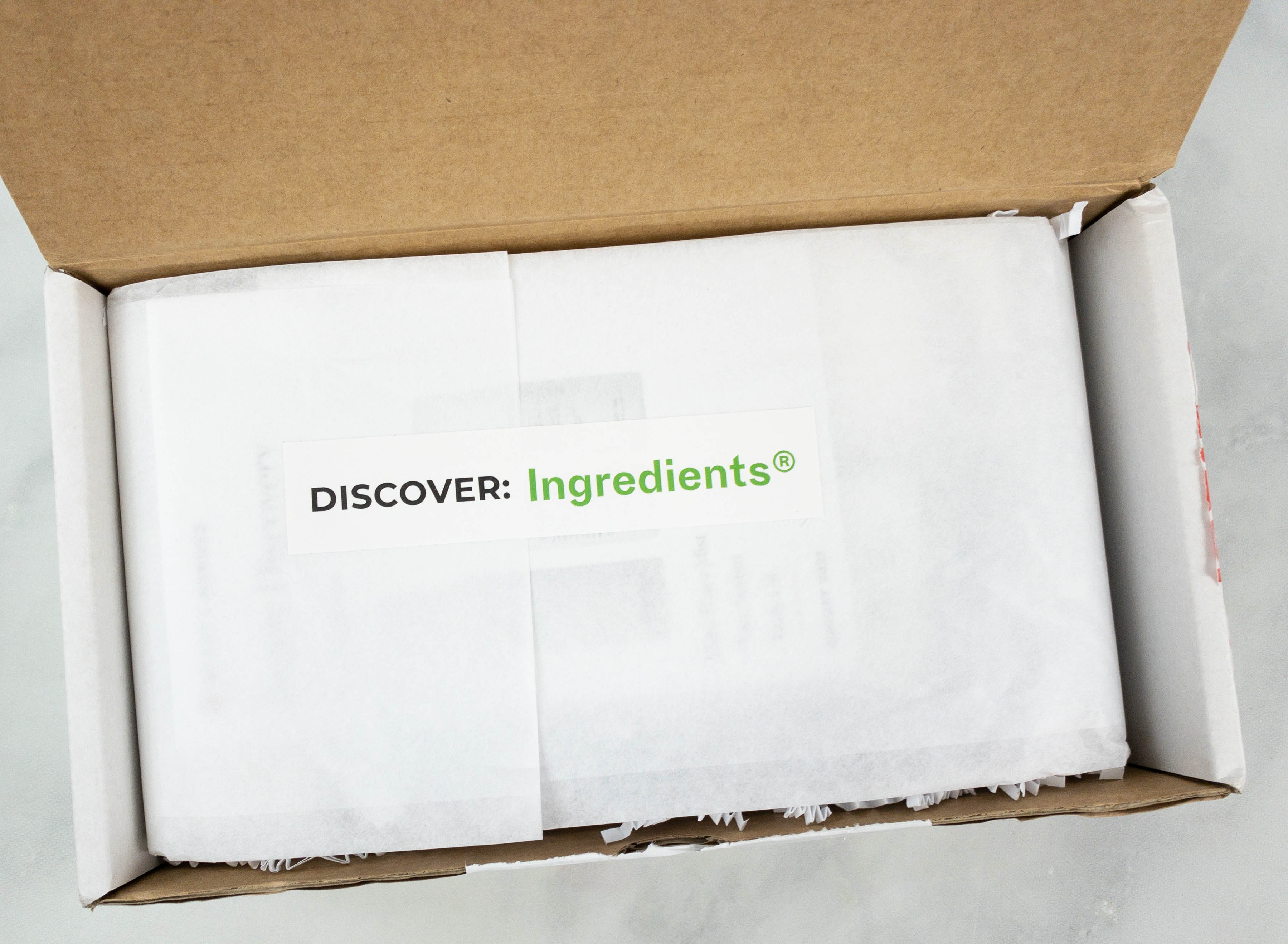 Inside, the items are neatly packed in white paper and sealed with a sticker.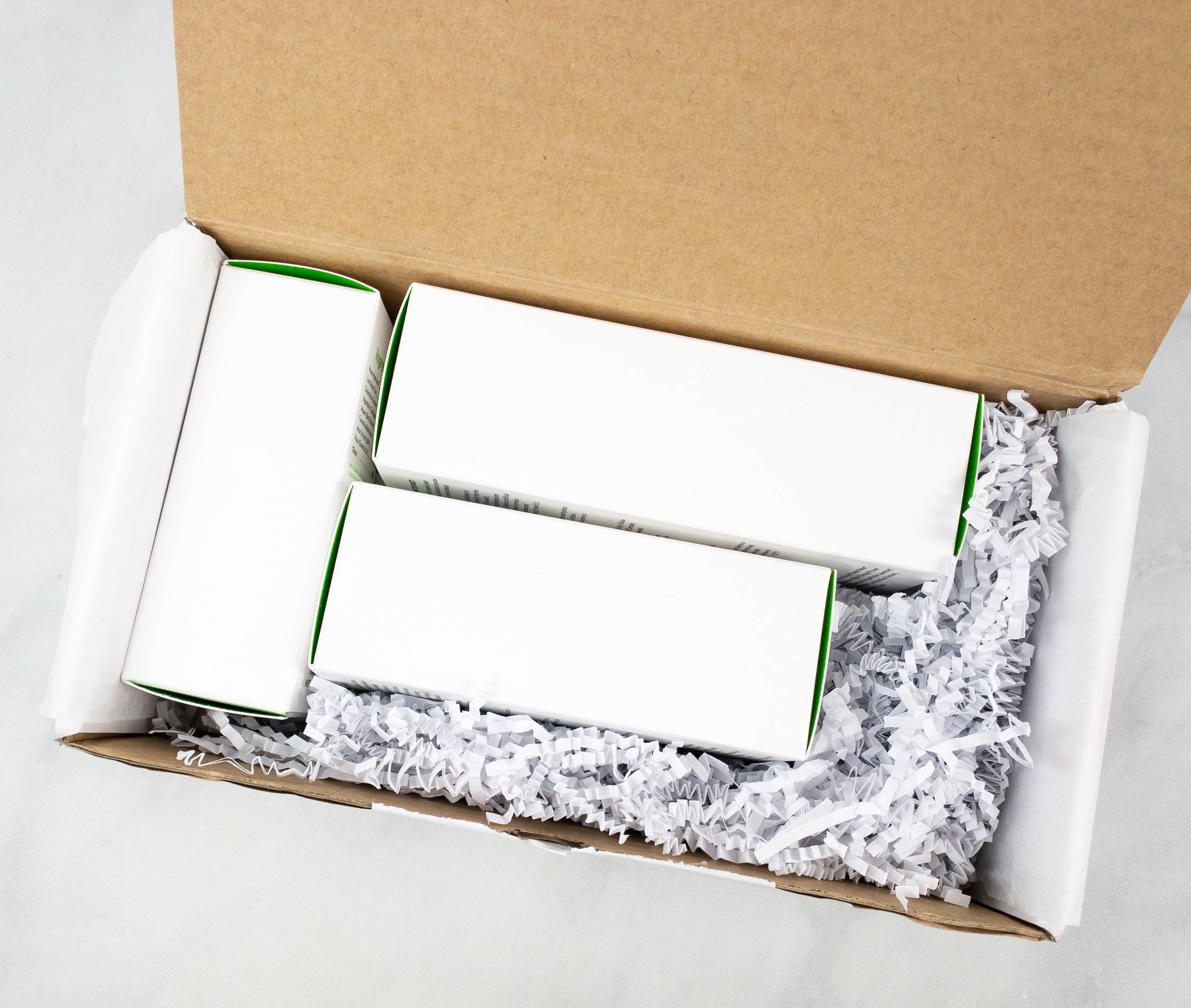 They're also cushioned in white squiggles!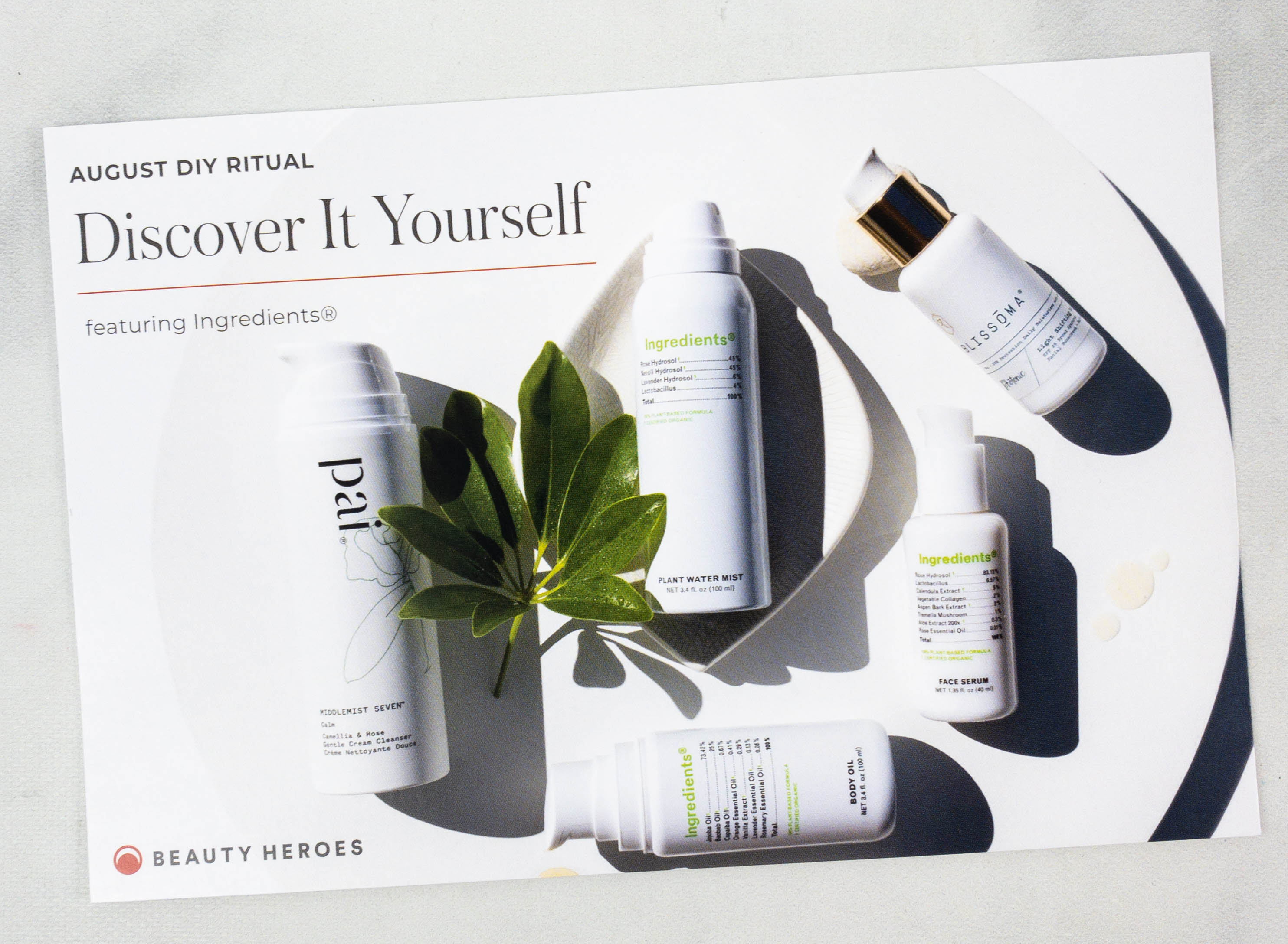 For this month, the featured brand is INGREDIENTS®!
Usually, Beauty Heroes incorporates products from previous months to provide a customized beauty ritual. Your ritual can change monthly with the seasons and with new products – I absolutely love this feature.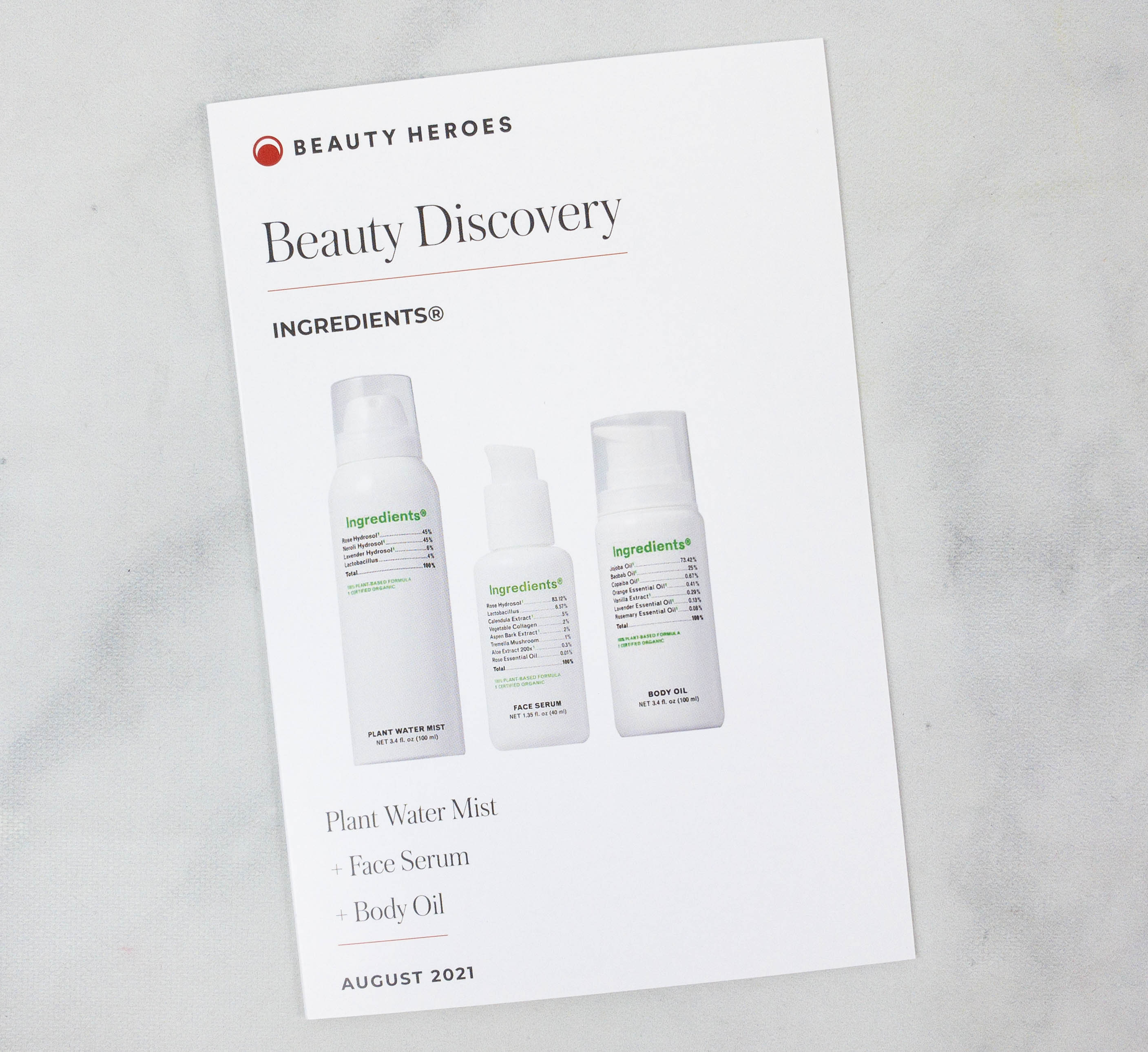 Aside from the card, there's a booklet that tells us more about this month's products and the featured brand.
As usual, it's jampacked with useful information.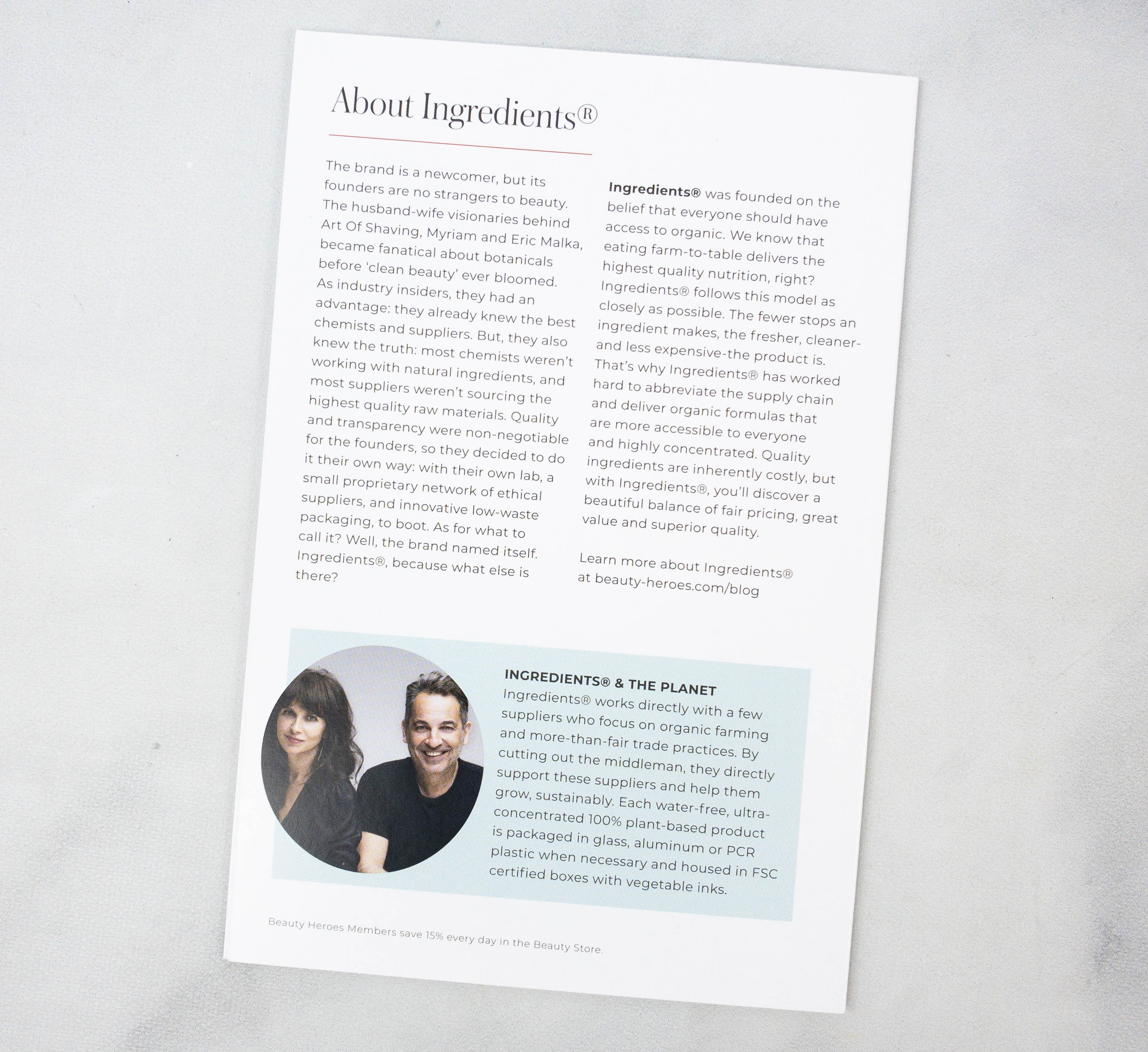 There's a lot to discover about this brand and they are all indicated at the back of the card!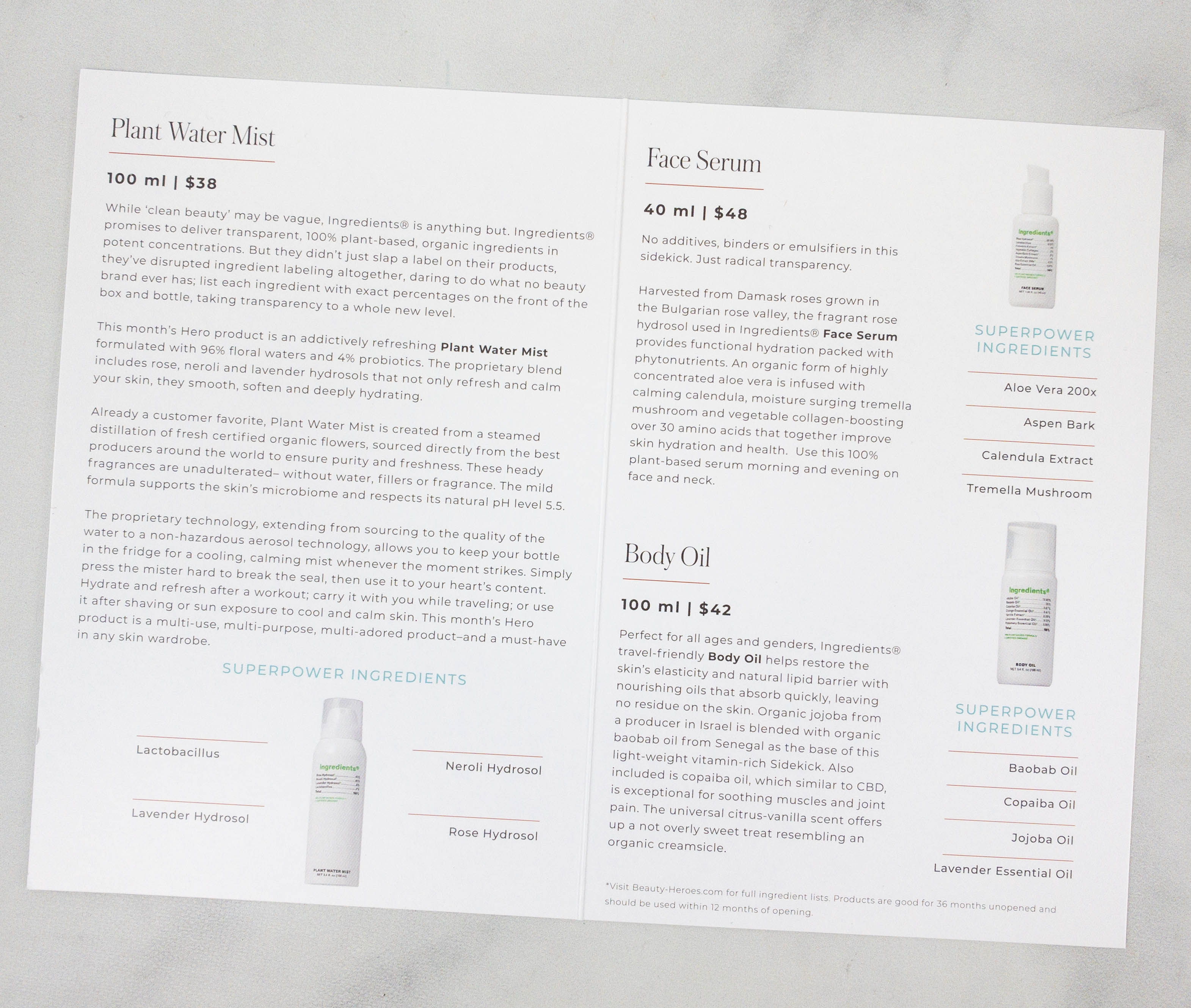 The booklet comes with an item photo, plus a brief description and a reason why they chose to include it in the curation.
Everything in the August 2021 Beauty Heroes box!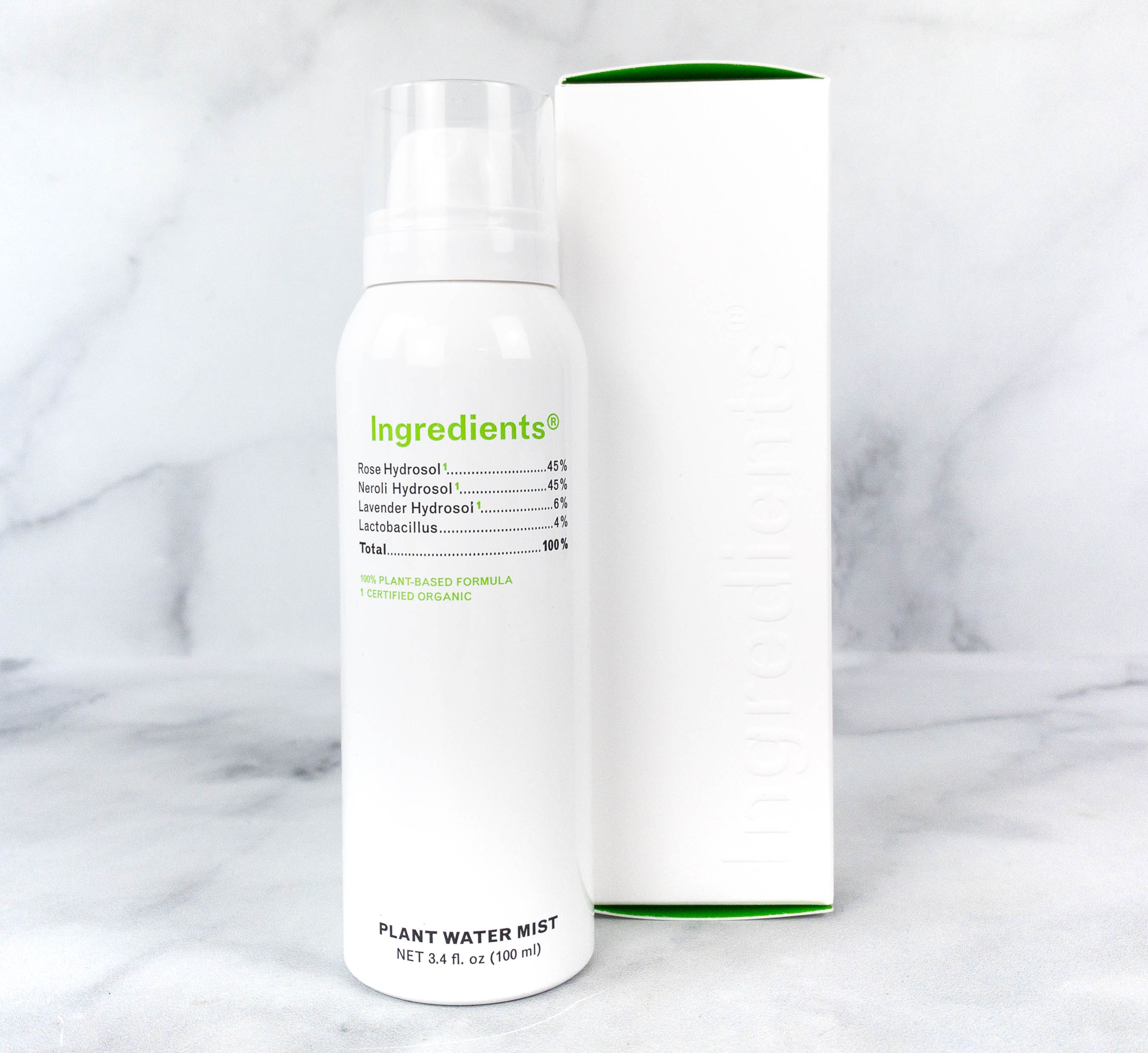 Ingredients® Plant Water Mist ($38) Formulated with rose, neroli, and lavender hydrosols, this month's Hero product is a face mist helps refresh the skin and keeps it calm and hydrated without disturbing its pH levels. If you're wondering what hydrosols are, they are "created from steam distillation of fresh flowers sourced directly from the best producers around the world," according to Ingredients. Another unique thing about the brand is their product packaging, where they list each ingredient with the exact percentage. Talk about transparency!
This mist is 96% floral waters and 4% probiotics. The formula is plant-based and free of chemicals and artificial fragrances, which makes it ideal even for sensitive skin! It can be used after working out, after being exposed to the sun, or even when traveling. It would be nice to use it as a picker-upper for skin in the middle of a busy day! It also works whether on the face or the body. It's an aerosol spray and definitely smells like roses.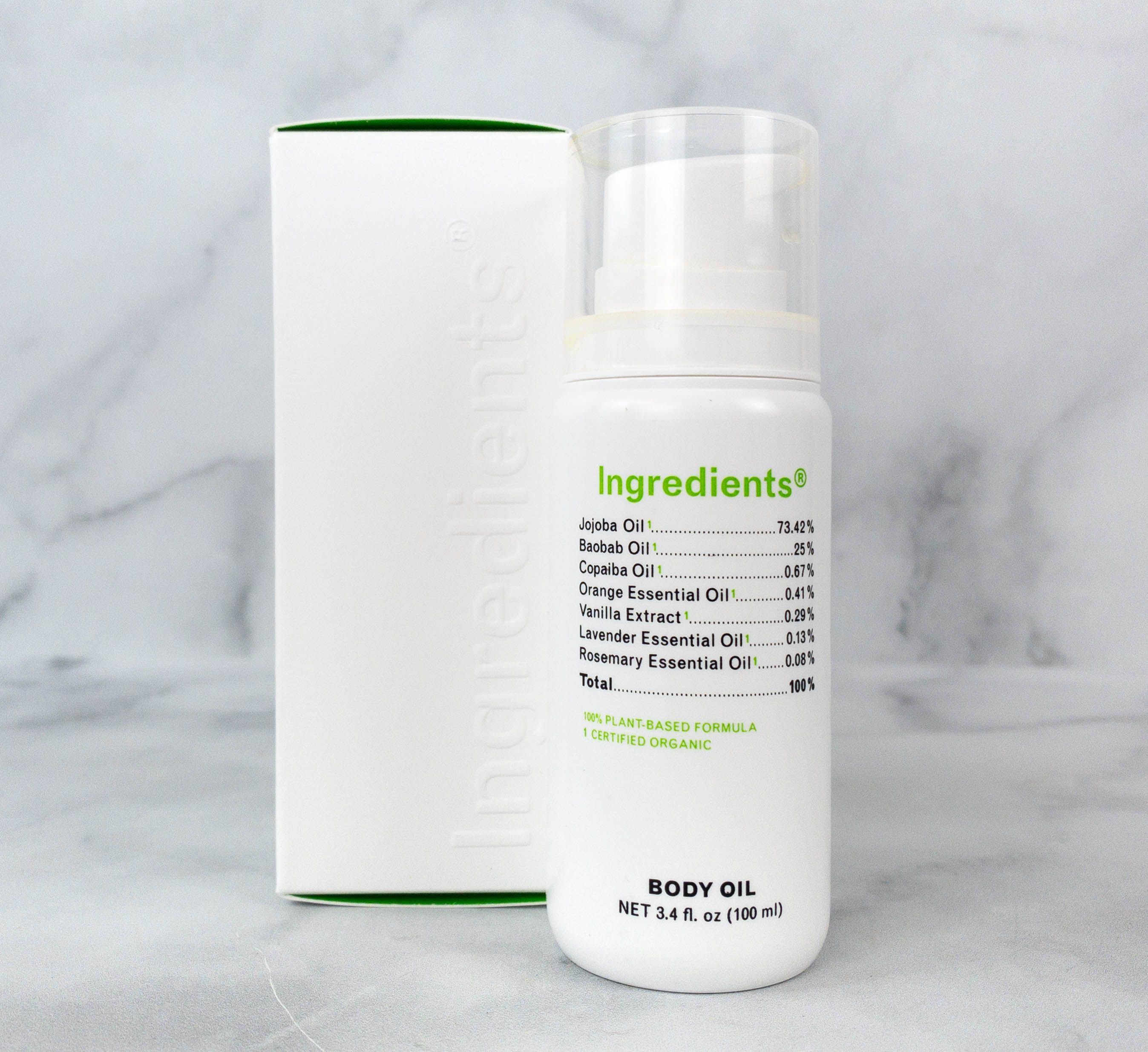 Ingredients® Body Oil ($42) Here's a body oil packed with 73.42% golden jojoba oil and 25%  baobab oil that help with restoring the skin's natural elasticity while also keeping the skin nourished and moisturized. Other ingredients are copaiba oil, orange essential oil, vanilla extract, lavender essential oil, and rosemary essential oil.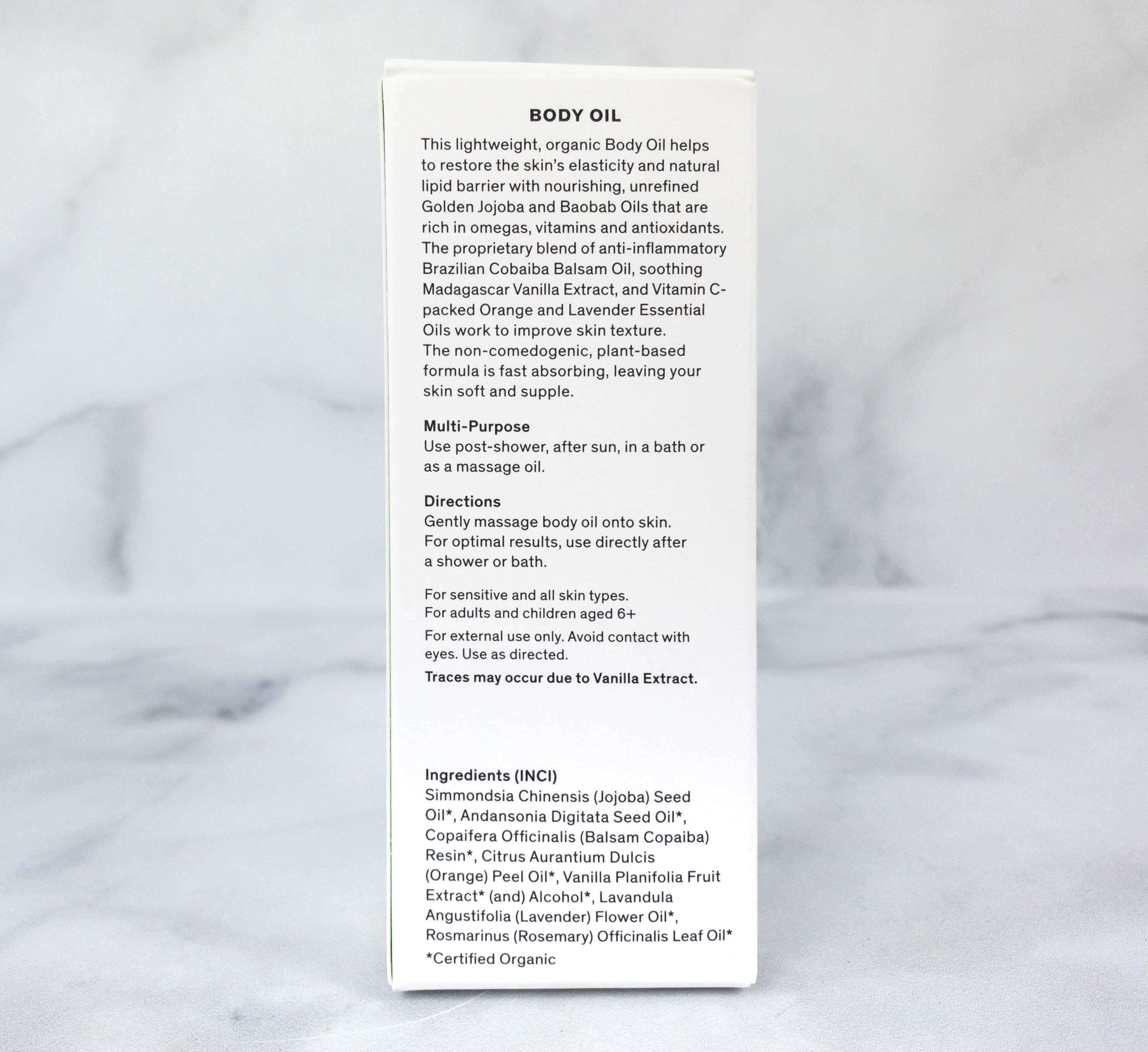 The lightweight formula gets absorbed easily by my skin. This is great for moisturizing after a shower, but you can also use this to soothe your skin after basking in the sun this summer. It also makes a great massage oil! It has a citrusy scent, which isn't my favorite. I also noticed the bottle leaked if it's laying down flat.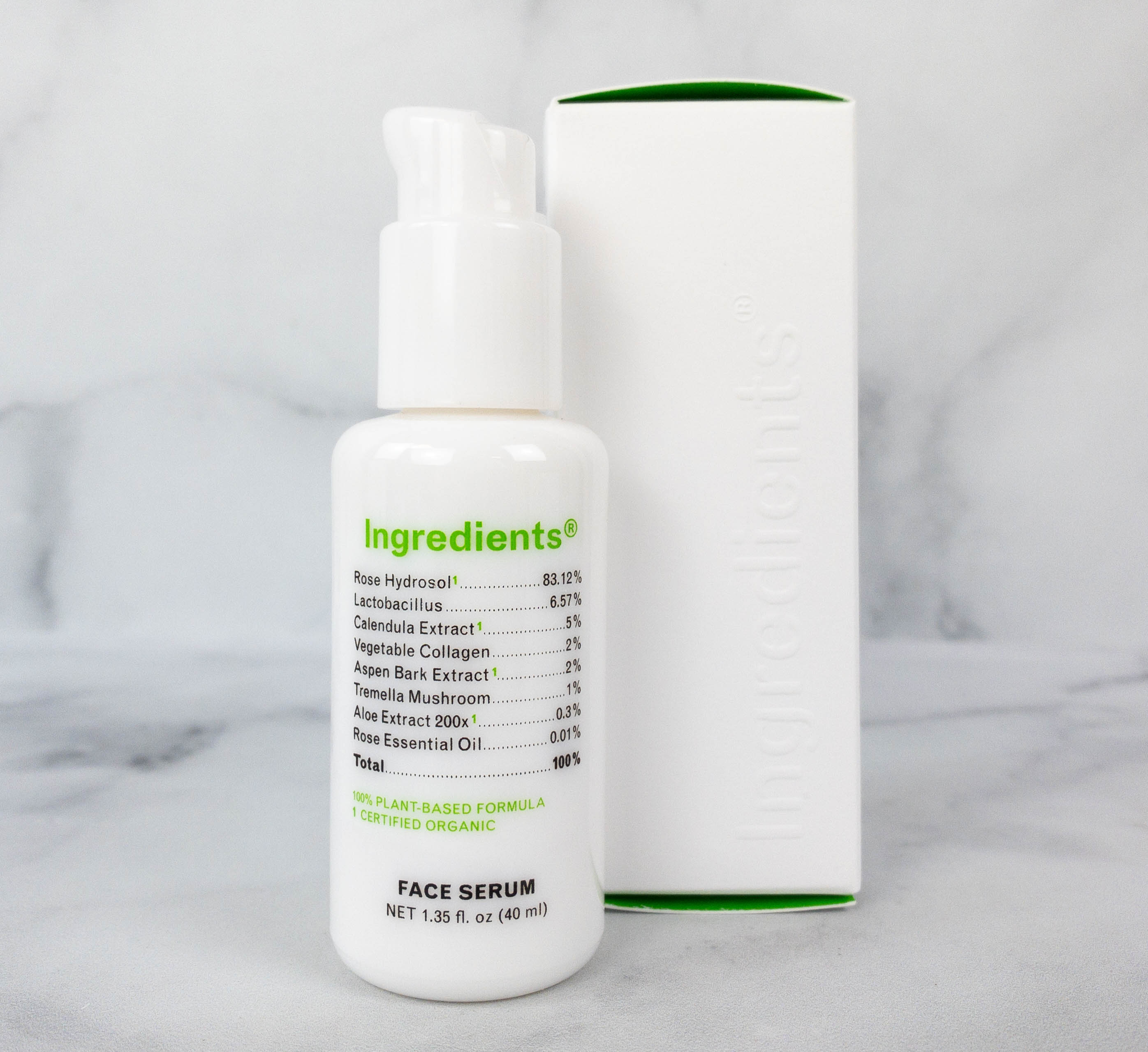 Ingredients® Face Serum ($48) Lastly, I received a face serum formulated with 83.12% of rose hydrosol, which has antioxidant and antibacterial properties, and 6.57% of lactobacillus that helps maintain the skin's microbiome and leaves skin smooth and well-hydrated. Other ingredients are calendula extract, vegetable collagen, aspen bark extract, tremella mushroom, aloe extract 200x, and rose essential oil.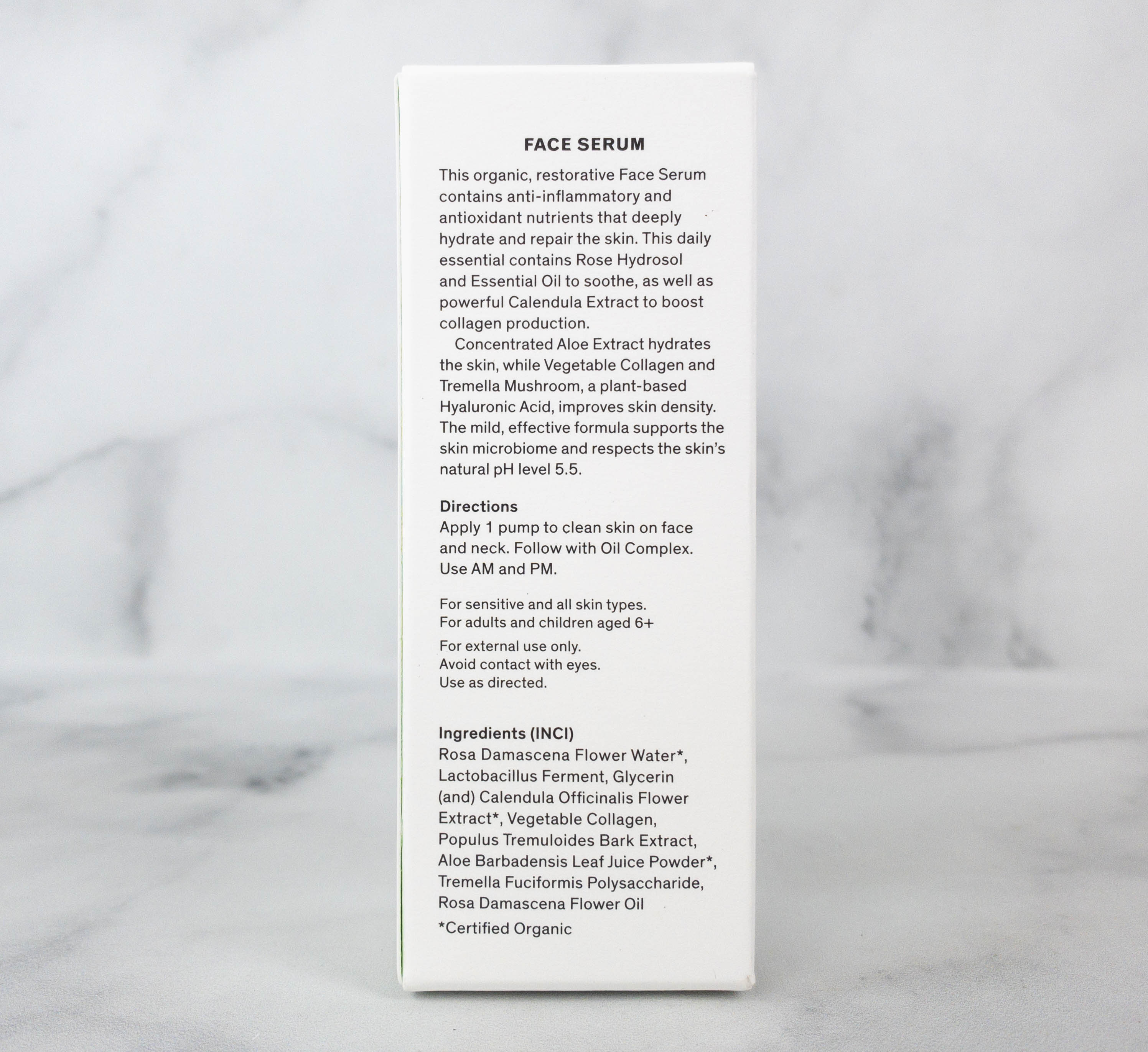 What I like about this is that it doesn't leave my face feeling sticky. It dries down completely and I can really feel how it instantly provides my skin with the nourishment it needs. If you use at night before sleeping you could wake up to a more vibrant and glowing skin the morning after! This serum unsurprisingly smells like rose.
There's so much to love about this month's Beauty Heroes box and the featured clean beauty brand named Ingredients! First, I'm impressed about their packaging, where they indicate the exact percentages of the ingredients they use for the specific product. They also use FSC certified boxes printed with vegetable ink, and the product containers are either aluminum, glass, or PCR plastic. Another thing I like about this curation is that they have products for the face and for the body. I'm loving the plant water mist the most, so far, because it helps my skin look nourished and healthy despite the summer heat. The Hero product can be used for both the face and the body as well. The Sidekick products, the body oil and the face serum, didn't disappoint with their quality either. Lastly, the brand uses only pure plant-based ingredients and they promise that nothing is diluted with water, keeping the formulas potent. The total retail value of this box is $128 and it's a really good deal, but a tad boring after last month's box, and I'm not wild about the scents of the products. If you want to switch to clean beauty products, Beauty Heroes is a good starting point.
What do you think of this month's Beauty Heroes box?