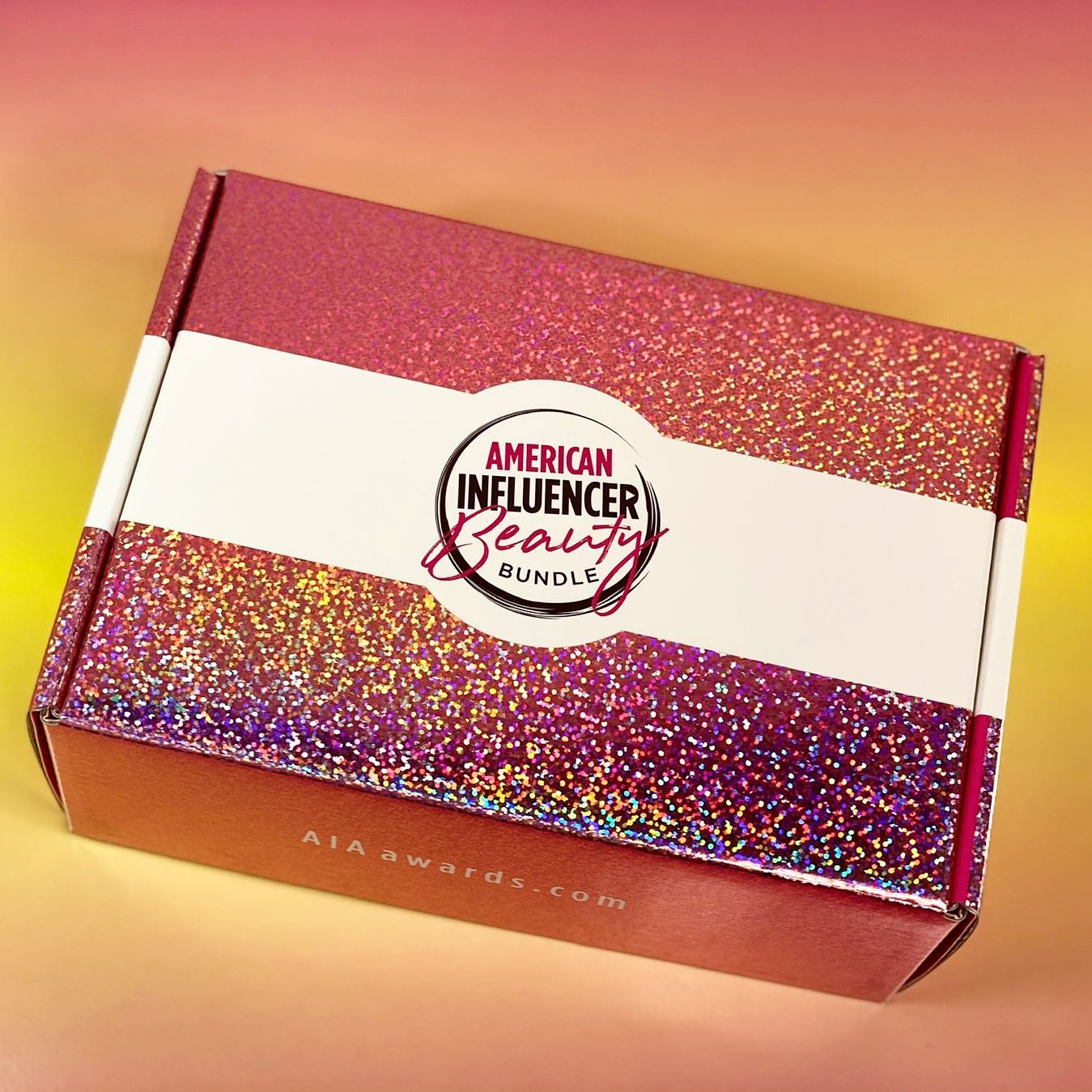 We have full spoilers for the August 2021 American Influencer Beauty Bundle (AIA Bundle)!
With the AIA Bundle you'll receive 5-6 different full size beauty products every month from a new beauty influencer. The box is $34 + free shipping.
The AIA Beauty Bundle is the first ever monthly subscription bundle giving you exclusive access to influencer brands and products!
Each bundle features a new influencer and their 5-6 full-size beauty products, based on their passion and expertise, ranging from makeup, skincare and haircare.

With each bundle purchased, $1 is donated to: City of Hope for cancer research and our fight against COVID-19!
Here's the full spoilers for this month!
The August 2021 Influencer is COSMO SUN!
The exclusive COSMOSun Beauty bundle available August 2021! Valued over $145, all for $34!
The box includes: 
AFTER SUN MOISTURIZER
Daily body moisturizer that doubles as an after sun skin hydrator
Lotus Flower – age defying, hydrating and radiance boosting
Aloe Vera Creme Gel – skin protector that contains minerals and nutrients to reduce inflammation and keep skin hydrated
Vitamin C repair skin, fight free radical damage & boost collagen production
Hypoallergenic, Nut free, Vitamin E free, Wheat free, Vegan formula
BROAD SPECTRUM SPF 30
Reef Safe Formula
Water Resistant up to 80 Minutes
Anti-aging Skincare
SUN LOTION WITH SHIMMER
Lust-worthy DHA free bronzers and body shimmer allow for a streak-free/stain-free bronzed result
Japanese RoseTM – refines pore size while boosting coll agen production and reducing excess oil
Champagne Infused with crushed gems – skin toning and tightening leaves skin soft and smooth
CC Creme – matte airbrush results while correcting colors imperfections
Advanced Matrixyl Synthe 6TM – Powerful anti-aging peptide that reduces the appearance of fine lines and wrinkles for long lasting result.
LIQUID SUNSHINE
Color free self-tanning water allows for easy application with buildable, natural results in as little as 4 hours.
Easy spray mist allows for perfect coverage with each spray
Aloe Vera Gel – Deeply hydrates the skin for longer lasting, more even self-tanning results.
Rosewater – A natural anti-inflammatory, calms redness in the skin and controls excess oil production for flawless results.
Proudly made in the USA  – Vegan, Cruelty Free, Paraben Free
SUNLESS MOUSSE
Easy to use light weight mousse formula
Instant bronzer for quick color
Skin softening and hydrating
Ingredients keep skin nourished
Fast drying
Won't transfer onto clothes
See color in as little as 2 hours
APPLICATOR MITT
Reusable self tan application mitt.
One size fits all!
Designed for use on either hand.
Ideal for mousses, lotions, and sprays.
Are you getting the AIA Bundle?