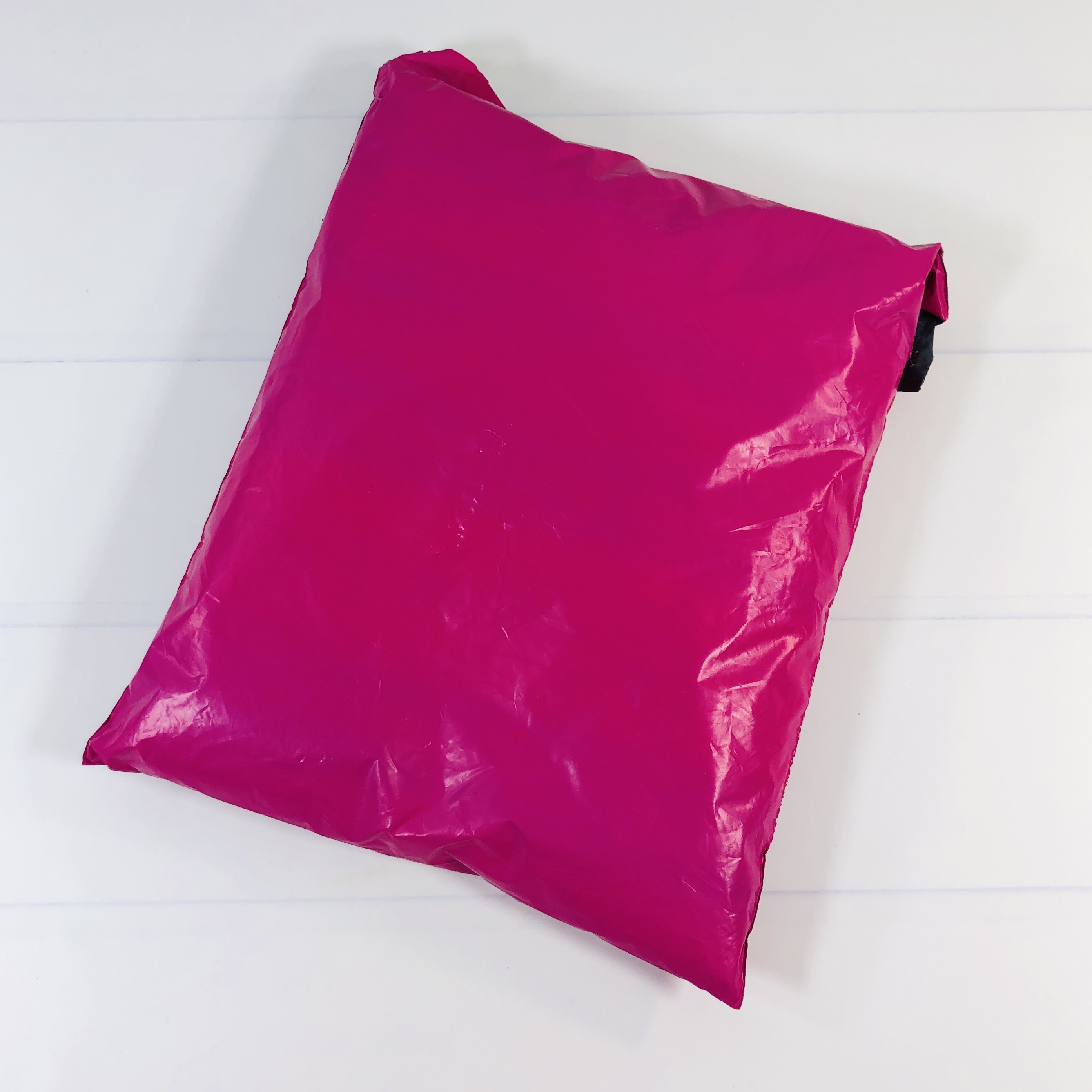 YogaClub is a monthly yoga clothing and apparel subscription box that sends 3-piece premium outfit based on your preferences.  They send brand name clothes, but at a fraction of the retail prices! Upon sign up, there's a fun style quiz that subscribers can use to tell them about your style preferences. They previously offered sizes XS to 3X, but now they only have XS to 1X. Shipping is $4.95 to the USA; $9.95 to Canada, Alaska, & Hawaii; and £8.39 to the UK. Yoga Club has services to make exchanges on your items, and there's even a community for Canadian subscribers!
DEAL: Get an additional FREE Legging ($92 VALUE!) with your first Seasonal Guru Box! Use the coupon code FREELEGGING at checkout.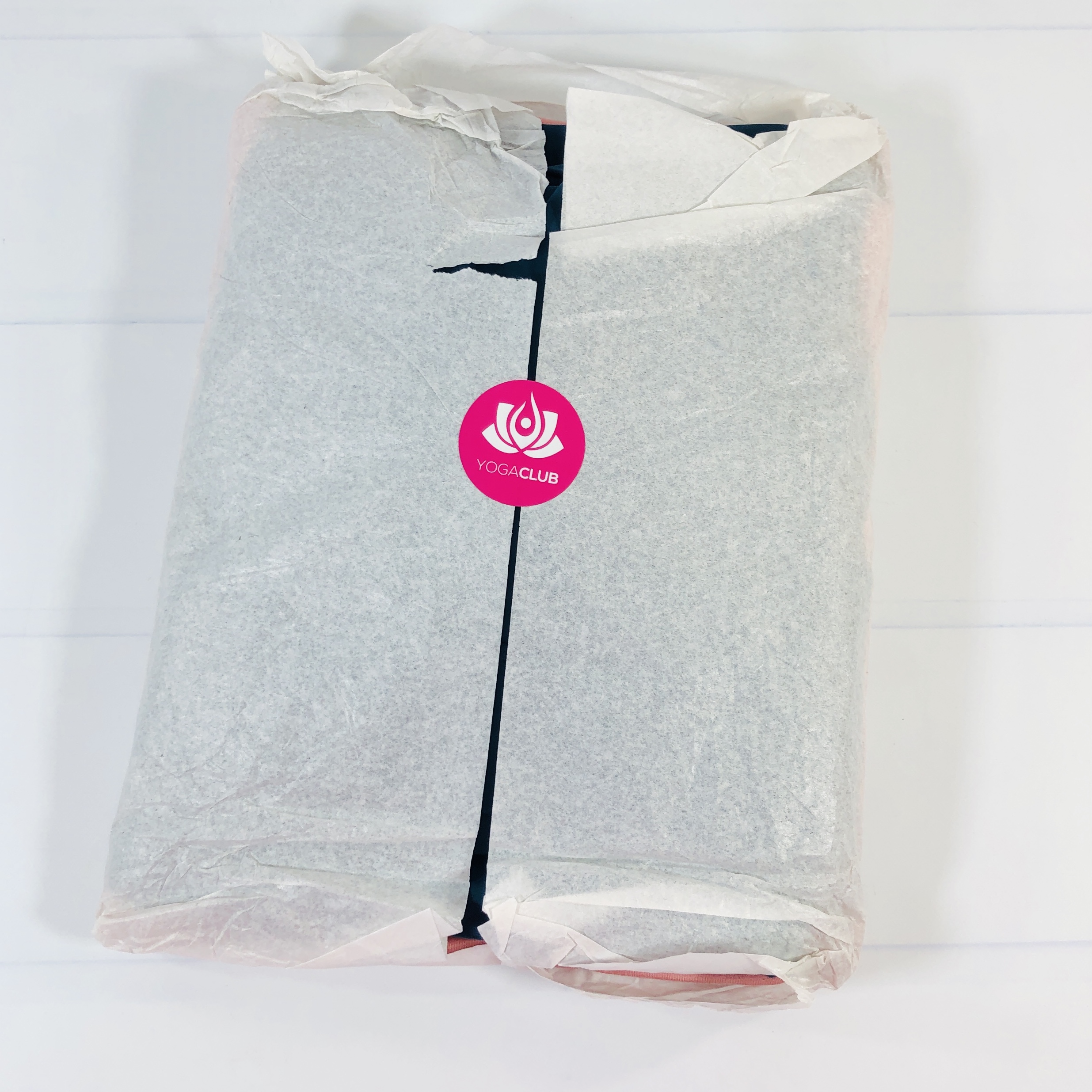 My items were wrapped in tissue paper and sealed with a sticker. The items were folded neatly and they had their hangtags attached.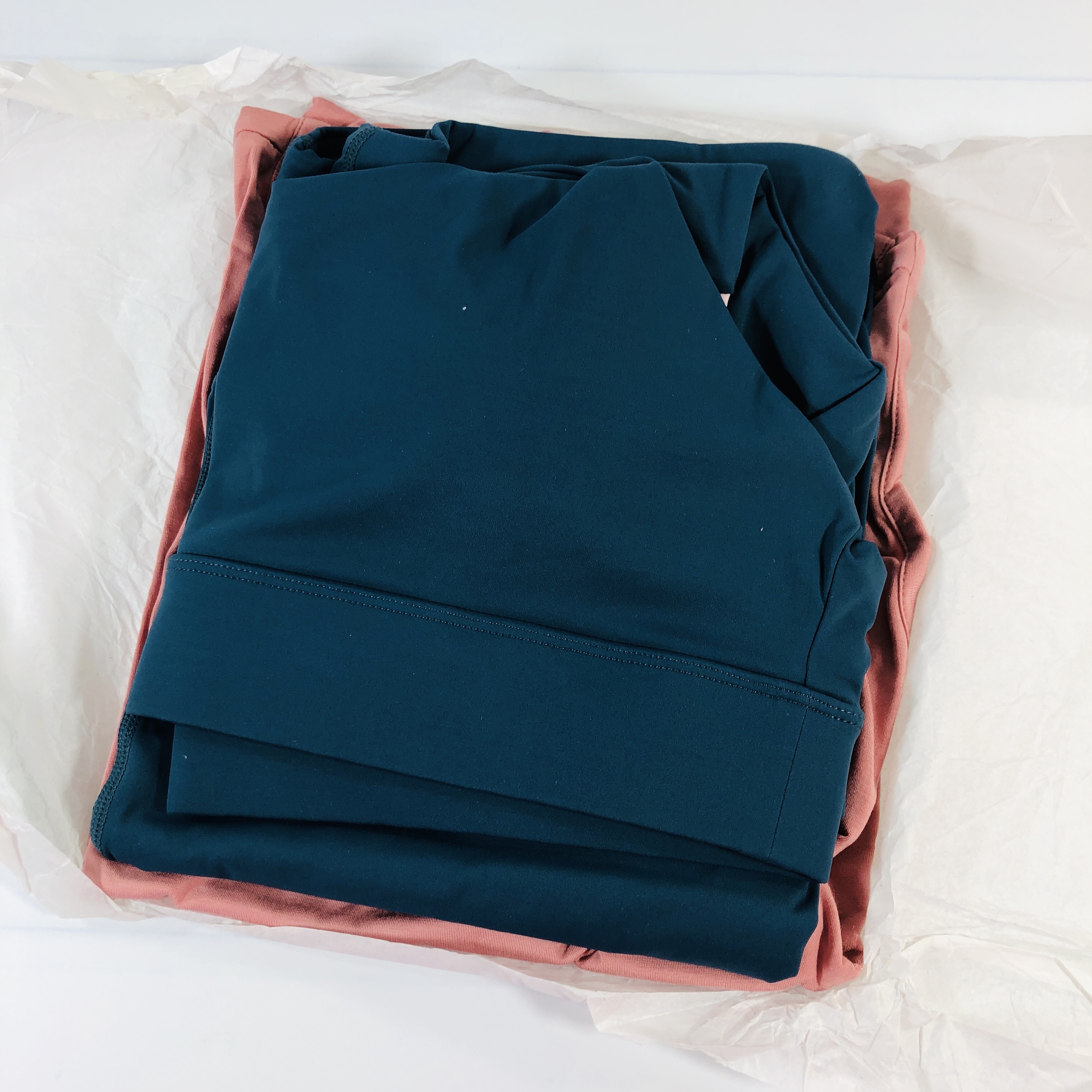 I received a bra, shirt, and leggings in this shipment.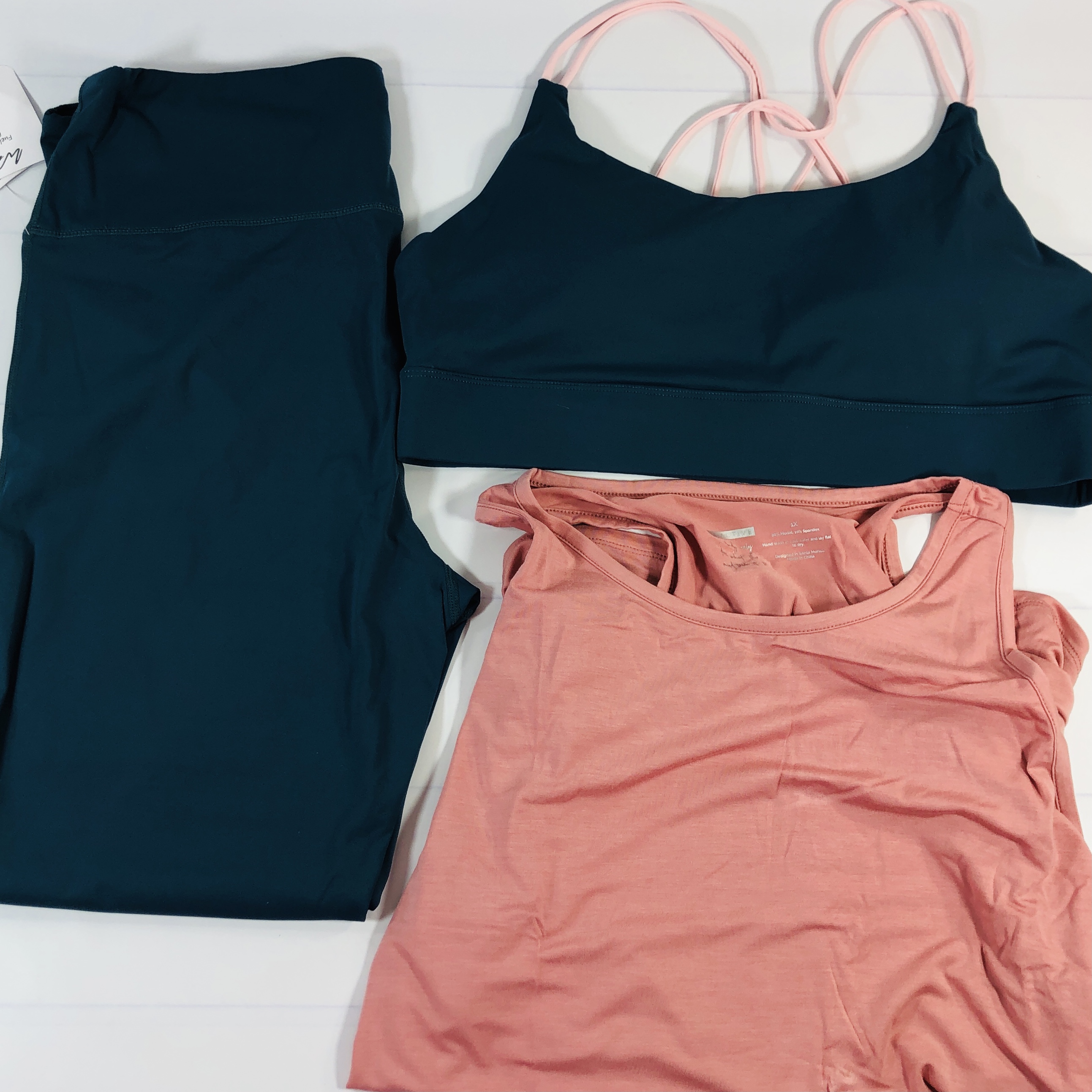 Everything in my box!
Whisper Tara Legging in Teal, Size 1X ($92 MSRP) The leggings I received are basic and I am happy about that, I don't need them to have designs on them, but I am very happy with the color. They go down to my ankles.
They have a very small hidden pocket in the waistband.
These are made from a combo of nylon and lycra and I always machine wash in cold water on the delicate cycle, and I hang the pieces to dry.
The lower part of the legs have these slits but I didn't really notice them when I tried them on. These fit me well and are comfortable.
Vie Active Lola Bra in Teal with Blush, Size 1X ($58 MSRP, find similar item here) I'm pretty sure Vie Active and Whisper are the same company, as this bra matches the leggings perfectly.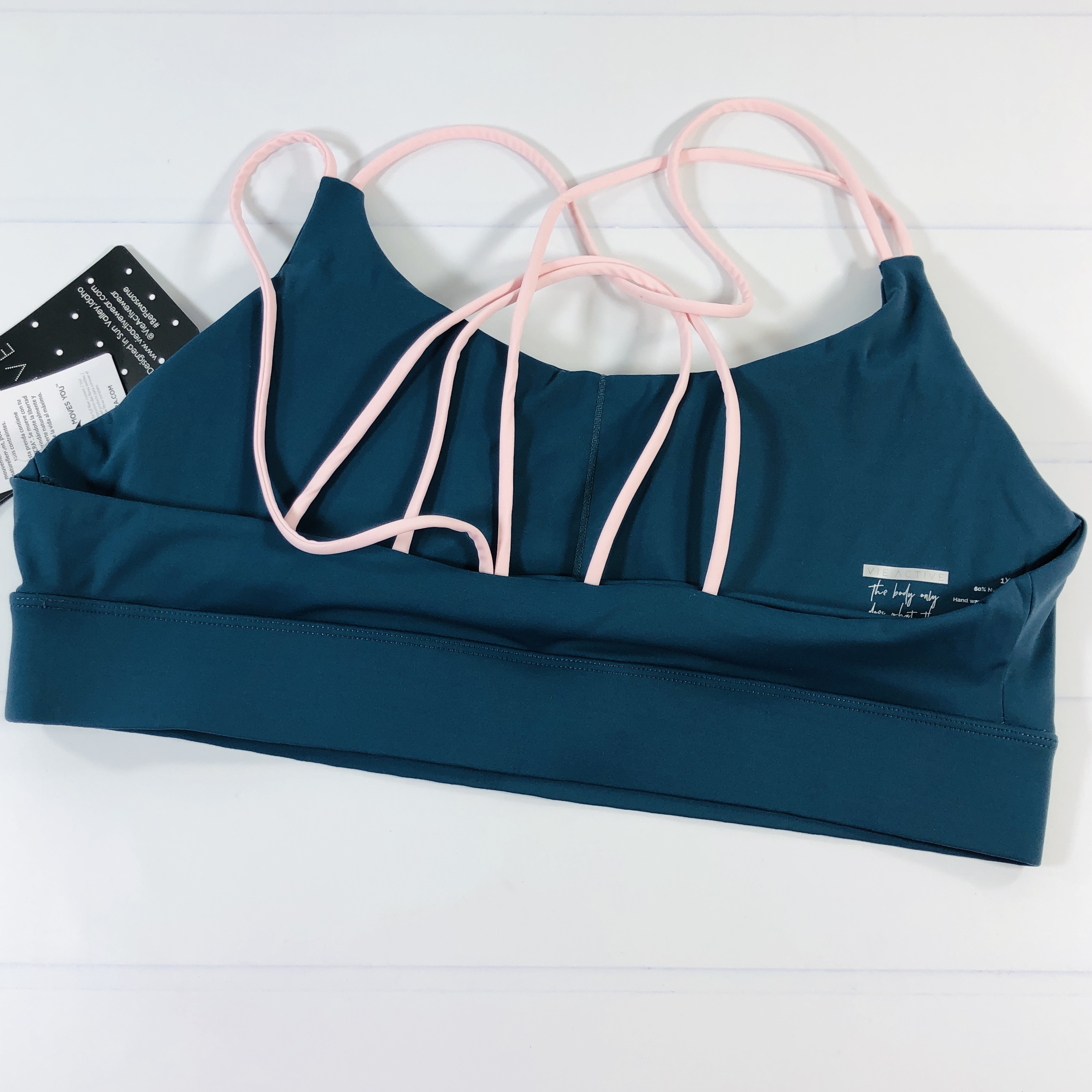 It has some pretty blush pink straps in the back. I wish the straps were adjustable, because what works for a person who is 5'7″ doesn't work well on my 5'3″ frame and this bra leaves me hanging, if you catch my drift.
The bra is made of the same materials as the leggings. Sadly, the bra didn't fit as well, overall it was too small and the straps too long.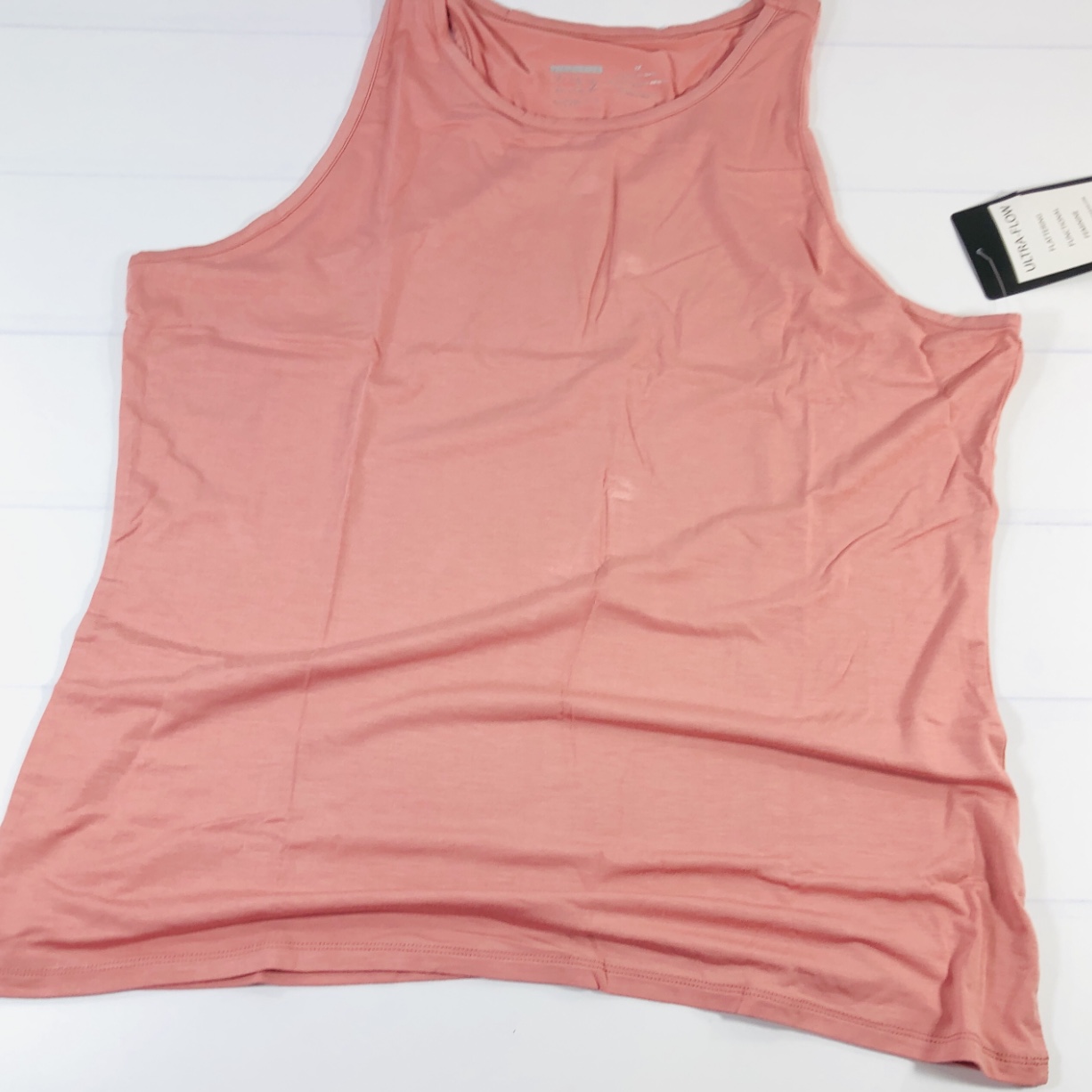 Vie Active Tamara Tank in Rose, Size 1X ($58 MSRP) To go over the outfit I received a layering tank. What I didn't notice while taking my pictures, but I did notice when trying on, was a discoloration down the middle front of the shirt. I think you can see them in this picture, the lighter spots in the front just off center. I don't know what that is about.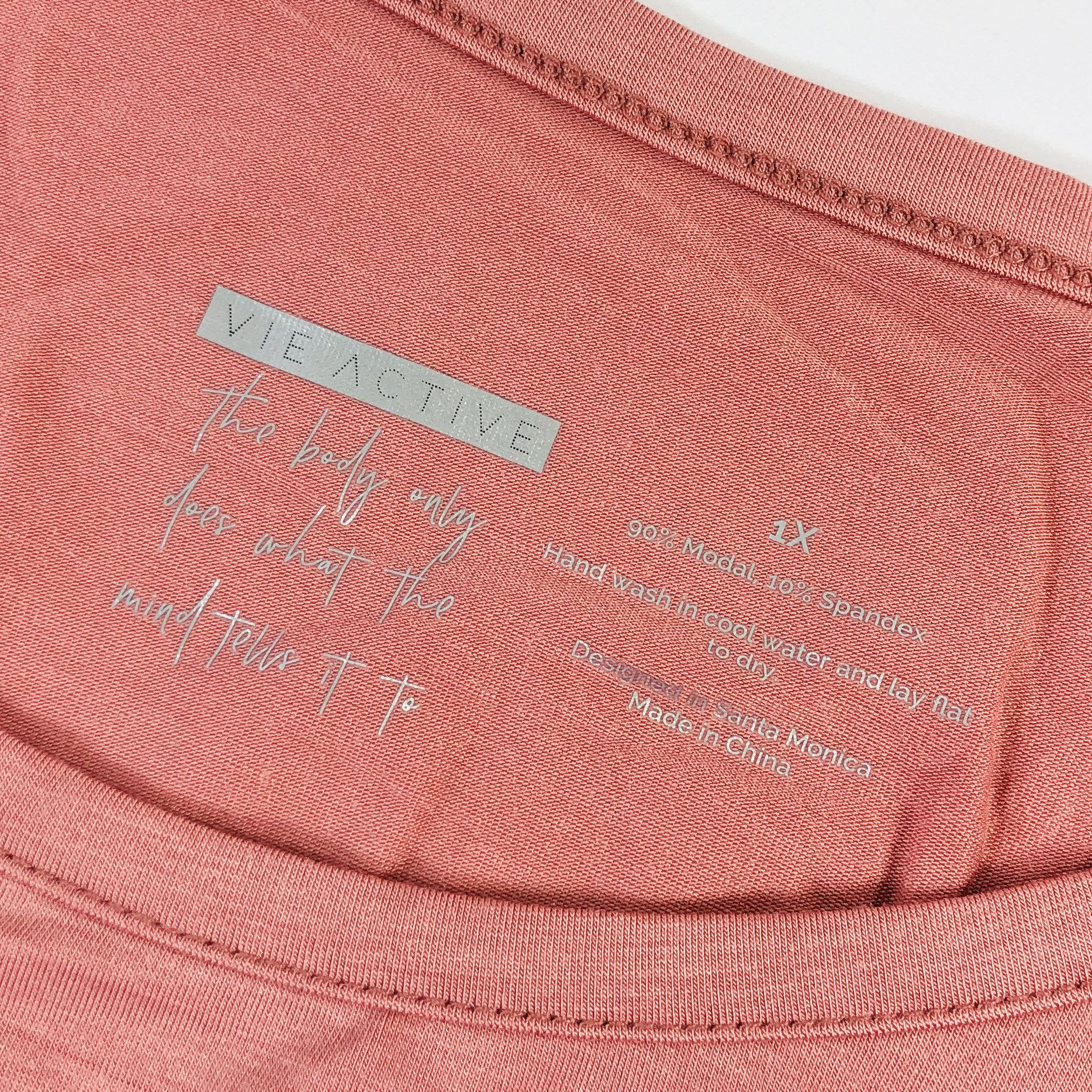 The shirt of made of modal and spandex and is super soft and silky. I thought it was very form fitting and will use it as sleepwear, right after I give it a wash.
I thought the outfit I received from YogaClub was cute, and I especially liked the leggings. The leggings fit me well and I was happy about the color. I will get some use out of the tank, but only as pajamas and I have no idea why it was discolored. The bra wasn't for me, it didn't fit well although it might have fit better if I could somehow have adjusted the straps. I can't seem to find these pieces online anywhere and I do appreciate that YogaClub sends exclusive items.
Have you tried YogaClub? What do you think of this month's personalized selection?