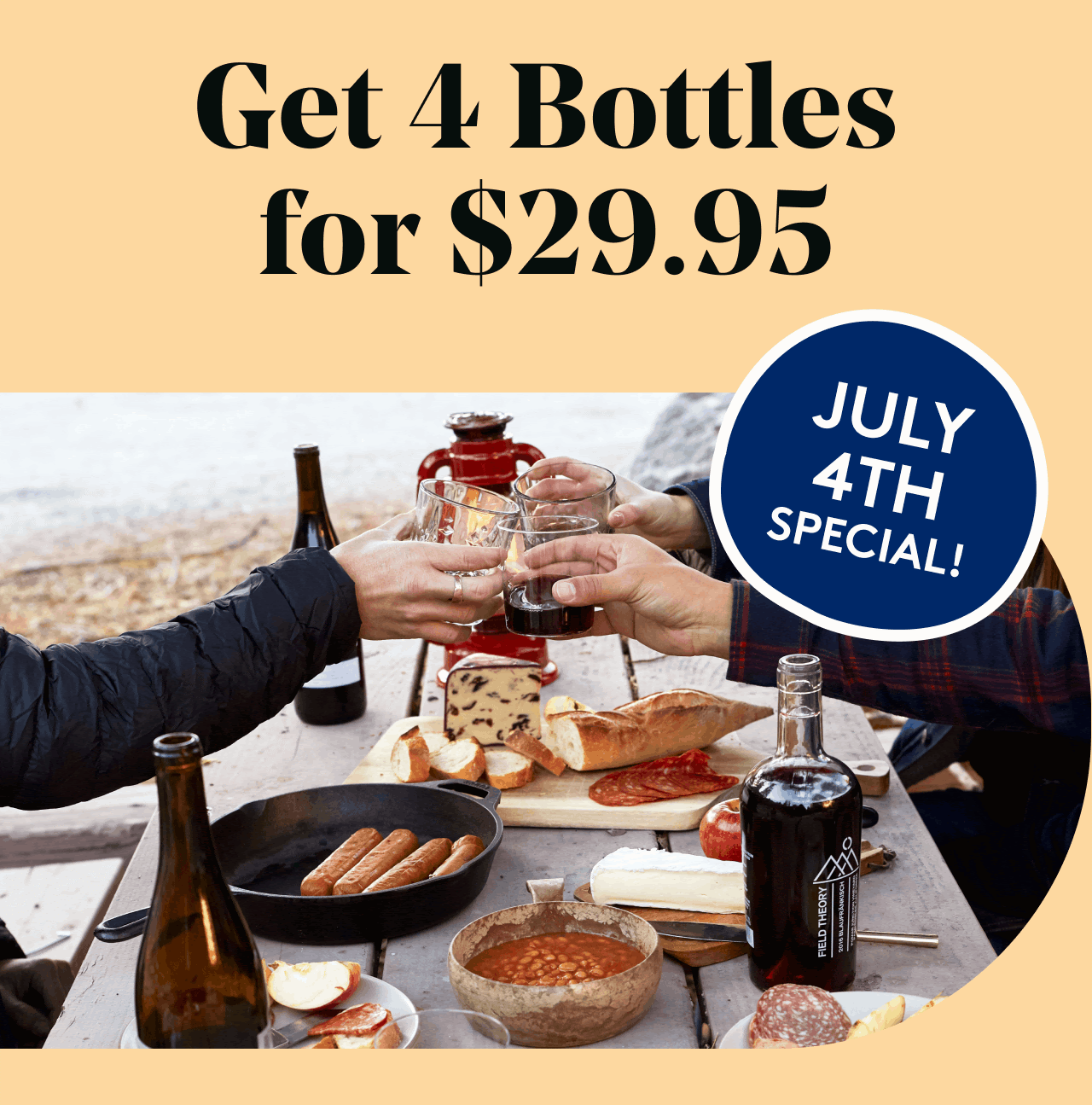 WINC has a new coupon this Fourth of July to try out their wine subscription box club – rated a top affordable wine club!
Get your first 4 bottles of wine for $29.95 + FREE Shipping! Just use this link and use the coupon code JULY2021. Ends 7/5 PST.
Save on Winc this Fourth of July!
Wine is one of life's simple pleasures. Winc believes that the experience of getting a great bottle of wine should be as simple as enjoying one. Our team creates and curates over a hundred wines, and makes the experience of exploring wine easy and pleasurable—So you can spend more time enjoying the wine in your glass.
See all our Winc reviews to find out more!
Winc's also featuring some new hits!
Whether we're refining a classic Pinot Noir, experimenting with orange wine, or discovering new varieties from across the world, we want you to be the first to try our next greatest hit.
2020 Summer Water Rosé
Summer Water is more than the rosé of the season – it's a state of mind, and every drop is full of pink-tinted possibility.
2020 Far + Wide Grenache
Fruit-forward with a plethora of red and black berry notes, hints of mushroom and forest floor keep this wine grounded. A perfect summer red that's practically made for BBQ, this wine will take you to new destinations!
2019 Porter & Plot Chardonnay
This classically-styled California Chardonnay ticks all the boxes with its white fruit and oak notes.
2020 Prismus Pinot Grigio
A crisp, dry Italian Pinot Grigio that shimmers with easy-drinking joy.
Bottles start at $13, and there's FREE shipping on 4 or more bottles of wine!
Each month WINC will make new recommendations for you based on your 5 question Palate Profile and previous wine ratings. Go with their suggestions or make your own selections from the ever-changing assortment. Winc works directly with vineyards and wine makers. There are no middlemen, which means you get better wine for less, and it's a great wine subscription club for newbies!
"On the house", percentage discounts and other promotions are an instant rebate credit applied to a portion of the purchase price of each product, shipping and handling. All promotions and wine purchases require a 3 bottle minimum and may only apply to $13 bottle orders. Promotions cannot be combined, are not applicable to gift purchases and may only apply to new members. Shipping credits do not apply to overnight shipping. Give-a-Box referrals are not eligible for referral credits. Void where prohibited, only available in US. Winc. Buellton, California.
Are you getting wines from Winc?