Wildgrain is basically our new favorite box – we're addicted, and who could blame us? It's a bread subscription box, and it's amazing. Every bread item bakes from frozen in 25 minutes – with zero prep! They also have pasta and all sorts of delicious pastries to enjoy on your own or share with family!
Get $10 off your first box + FREE Sourdough Loaf in every box! Use the coupon code HELLOSUBSCRIPTION at checkout.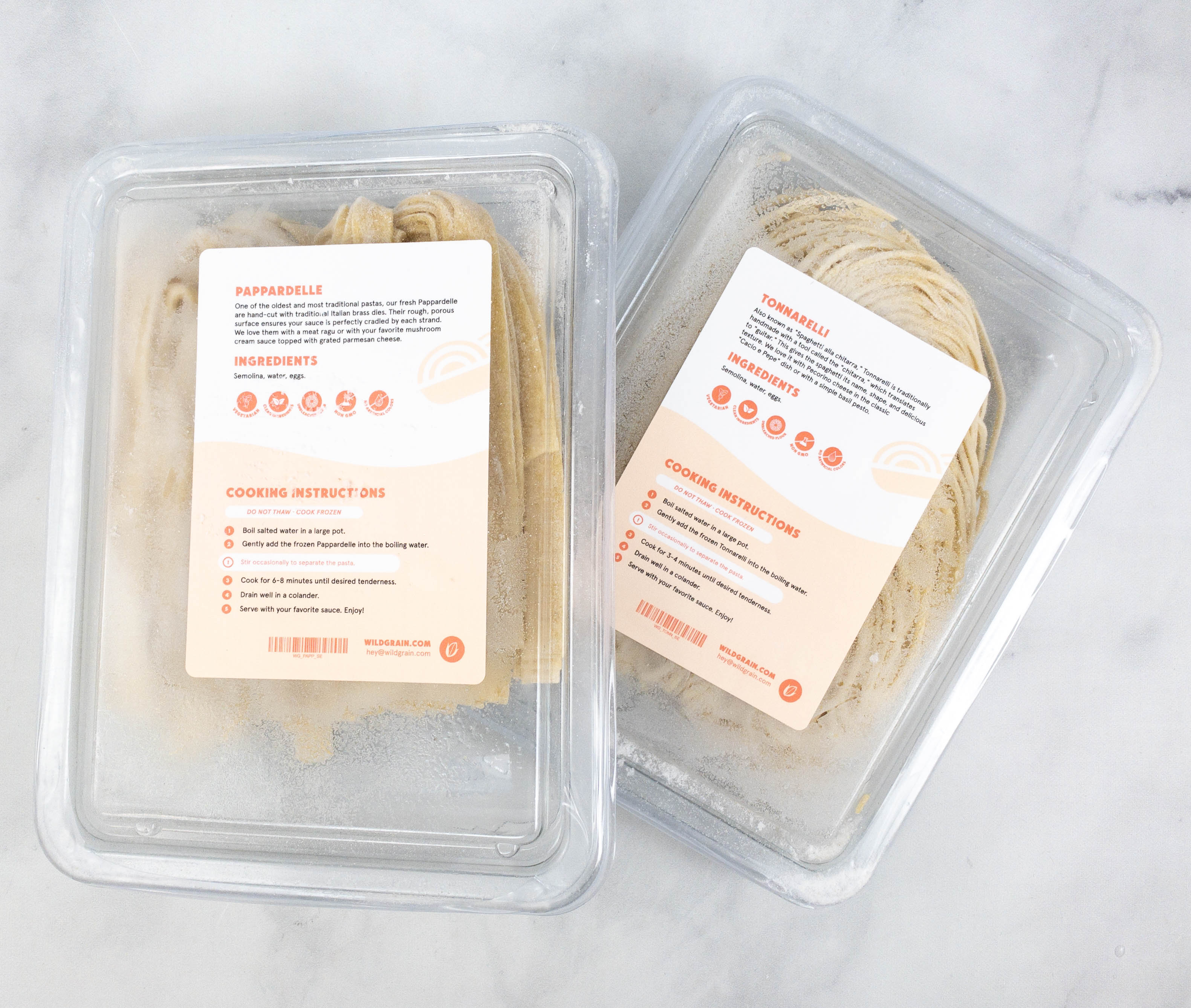 Pappardelle. This large, broad, and flat pasta is somehow similar to fettuccine, originating from the region of Tuscany. It goes well with carbonara or Pomodoro sauces!
Tonnarelli. Tonnarelli, also known as egg pasta, is thick and can hold onto sauce particularly. It's ideal with meat or even vegetable sauces.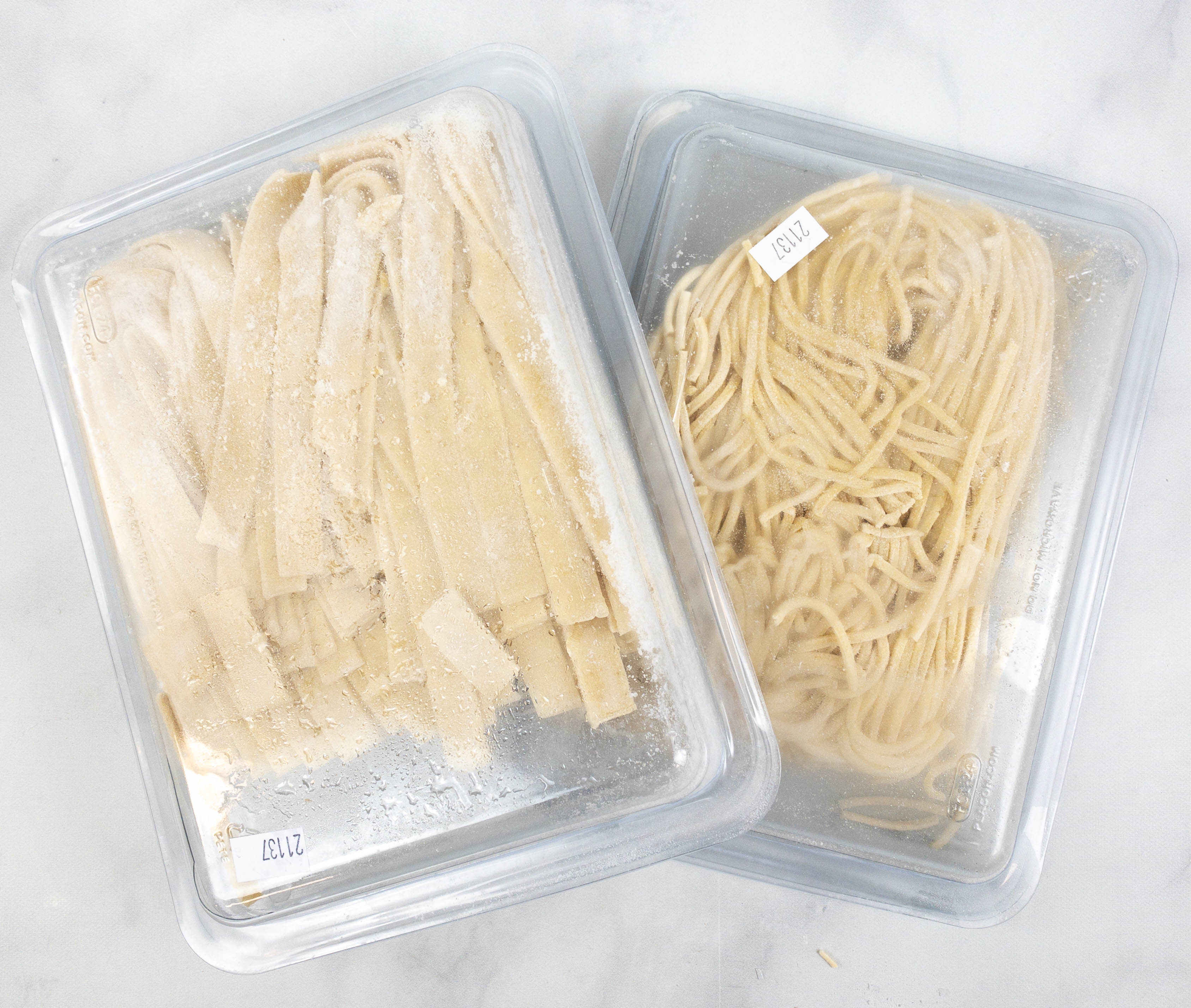 My box included 1 pack of pappardelle and 1 pack of tonnarelli pasta. These noodles can be worked into a variety of pasta dishes and each container can serve up to 2 persons.
To prepare them, all you have to do is boil salted water in a pot, then gradually add the frozen pasta into the boiling water. Cook it for about 6-8 minutes, drain well, and add your preferred sauce. It's that easy!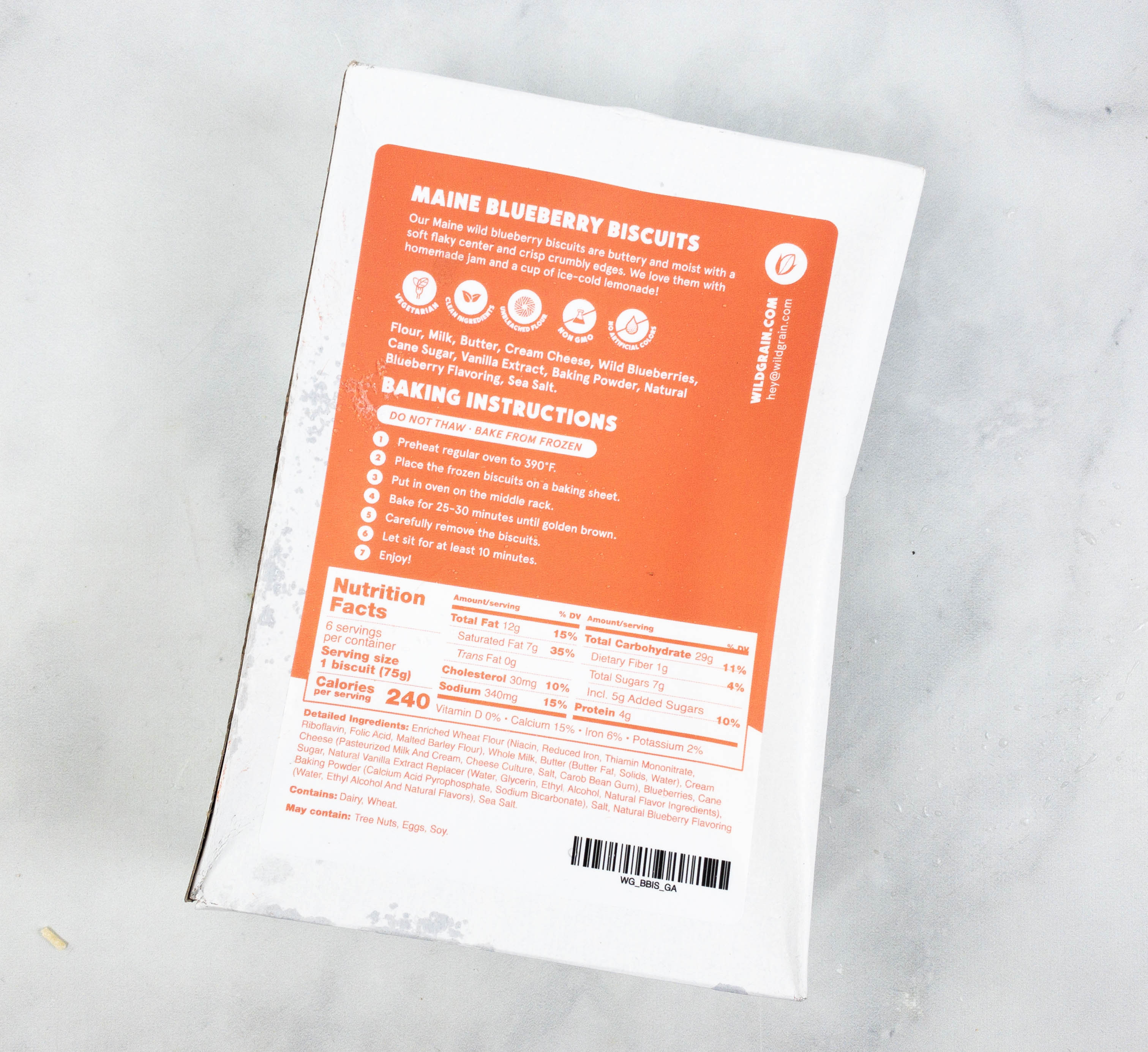 Maine Blueberry Biscuits. We love blueberries so this one is a nice surprise! According to the packaging, these biscuits pair perfectly with home made jams and fresh lemonade but I think I could devour these on their own.
It's easy to prepare as well! Simply pop it in a preheated 390F oven for about 25-30 minutes and you're all set. The freshly baked biscuits are very moist in the center but I love how flaky and crisp the edges are. The blueberry filling has just the right amount of sweetness and my kids really loved it when I served them with a scoop of vanilla ice cream!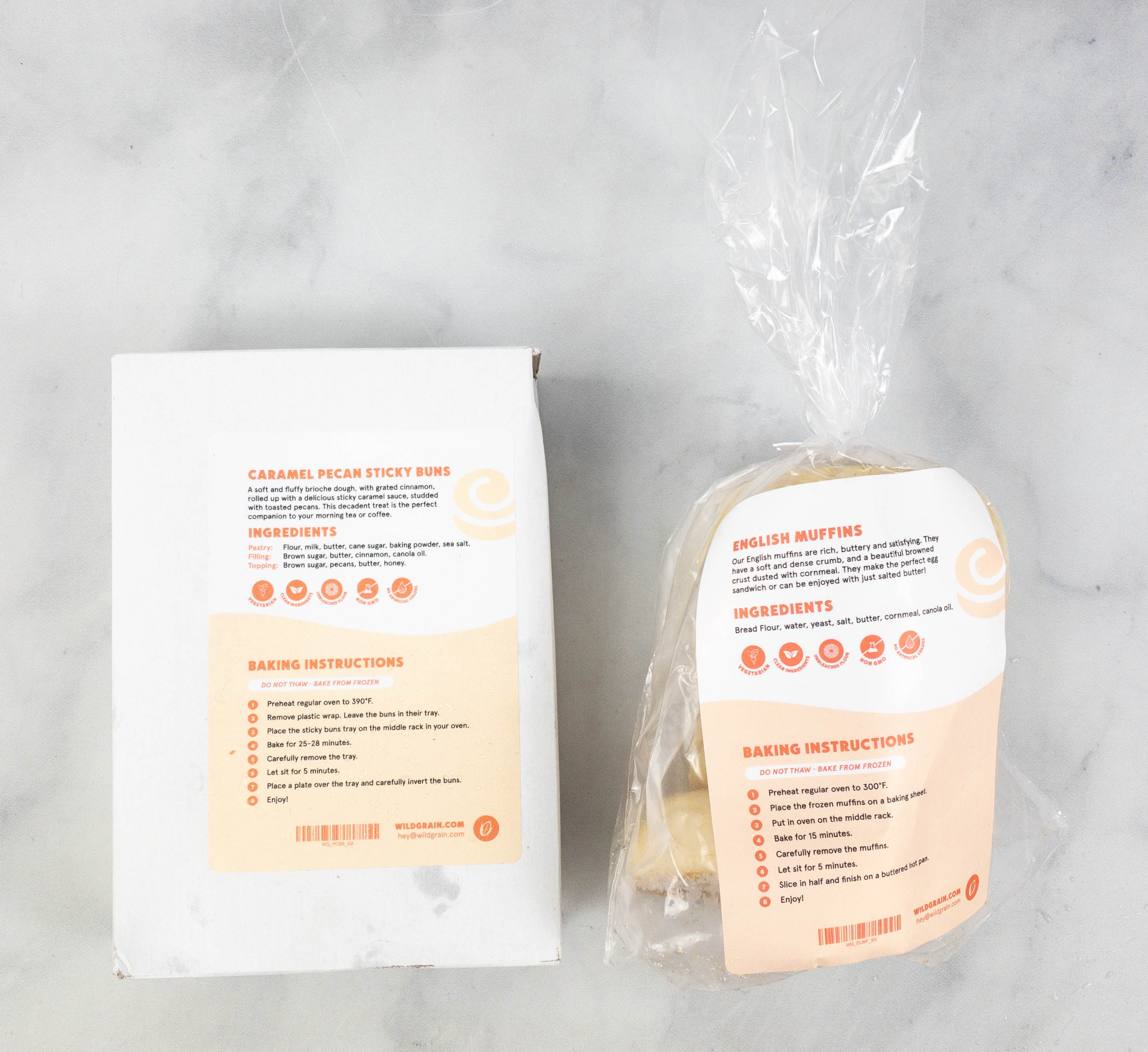 Caramel Pecan Sticky Buns. I have caramel pecan sticky buns in my box again and I'm not complaining! I love them because they are nice and sweet. When freshly baked, each piece becomes really soft and chewy. I like that it's not overwhelming and will actually go well with a nice cup of tea.
English Muffins. These English muffins are also a favorite in our household. My kids love to drizzle a bit of honey on top but I can enjoy them on their own. They're nice and soft, and a piece can be very filling as well.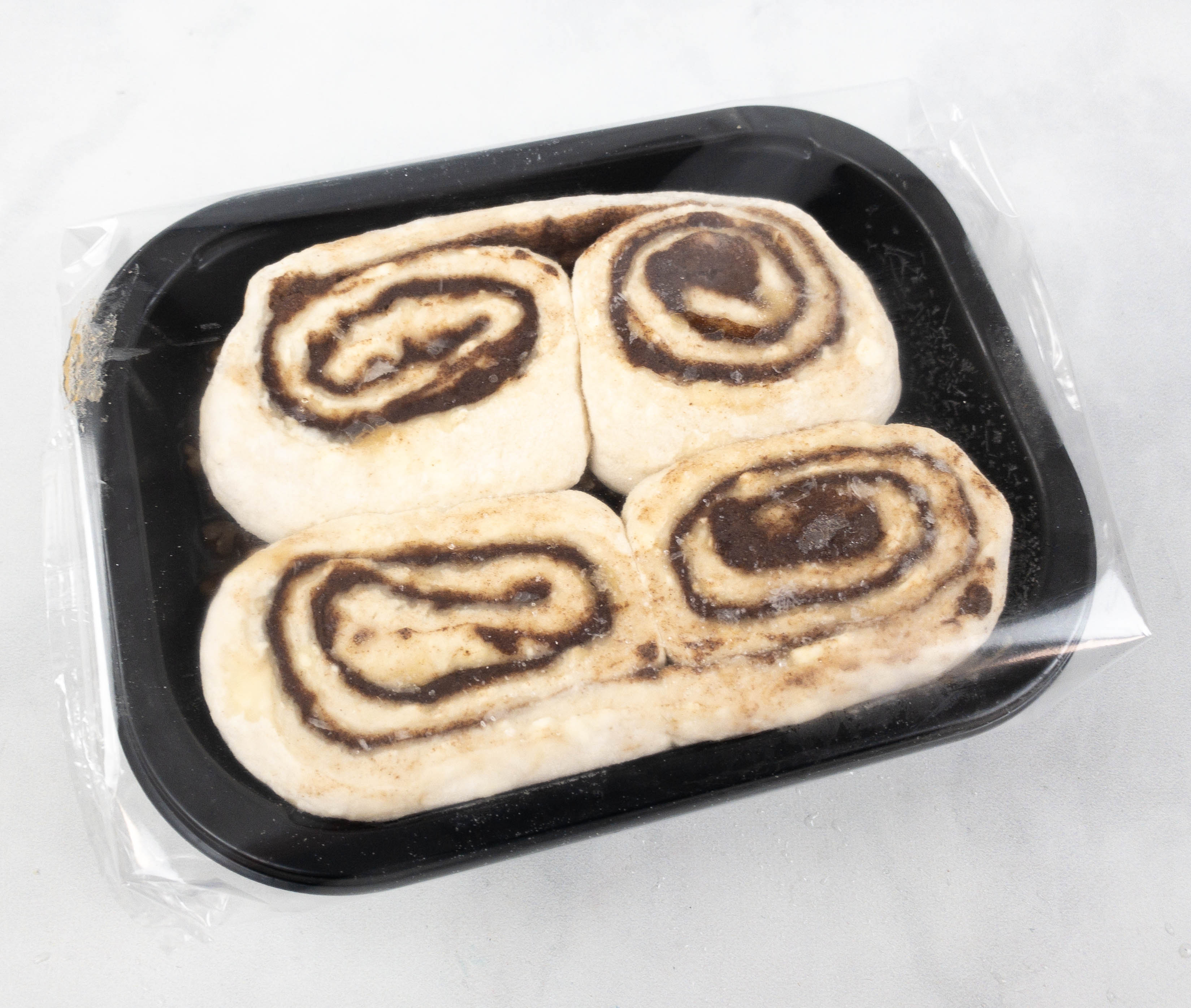 The sticky buns are easy to prepare. Just preheat the oven at 350F and bake them for about 25-28 mins.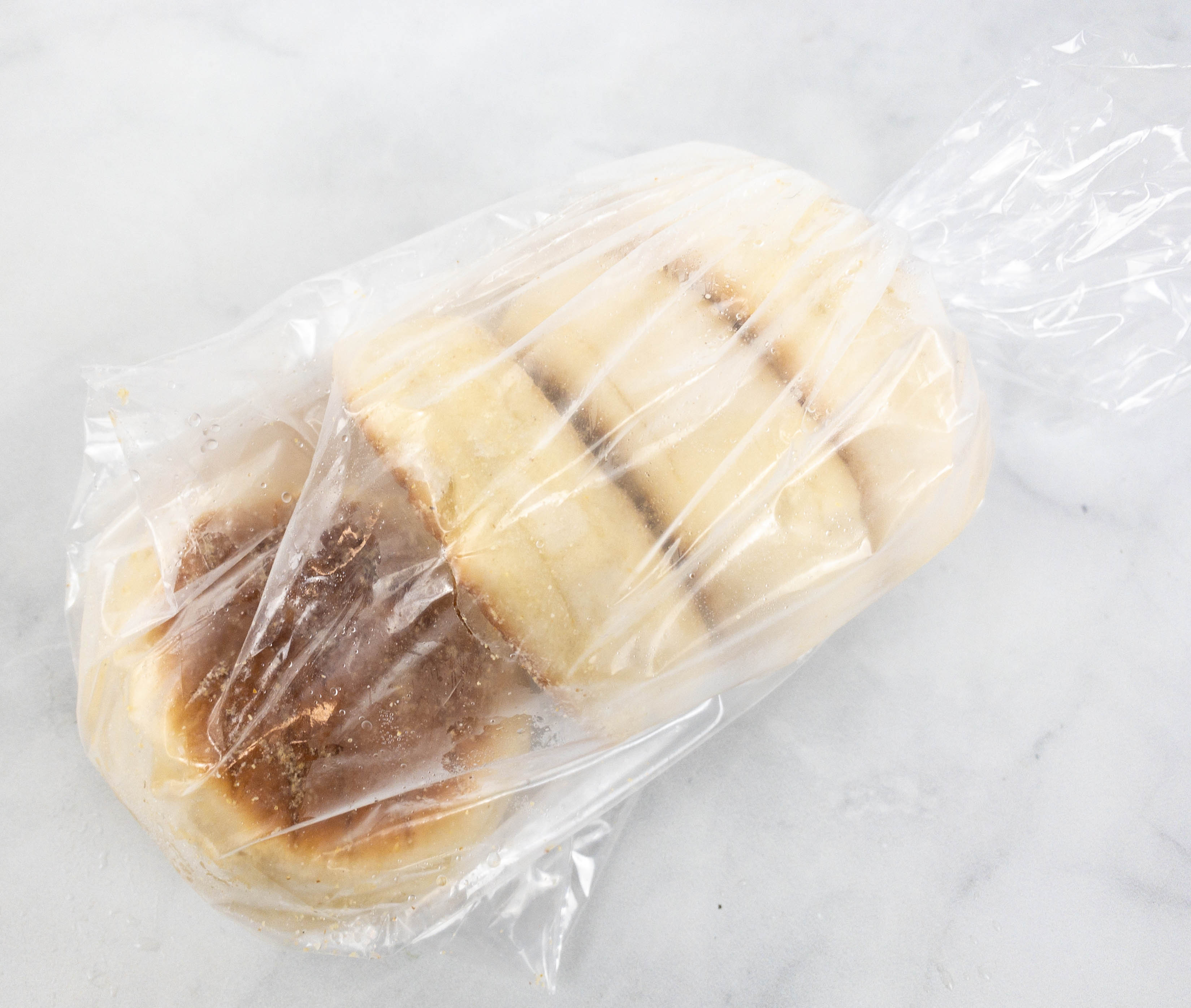 English muffins are great for breakfast. You can enjoy them toasted with salted butter or pair them with eggs, sausages, and even bacon. To prepare the muffins, preheat oven at 300F and bake them for 15 minutes.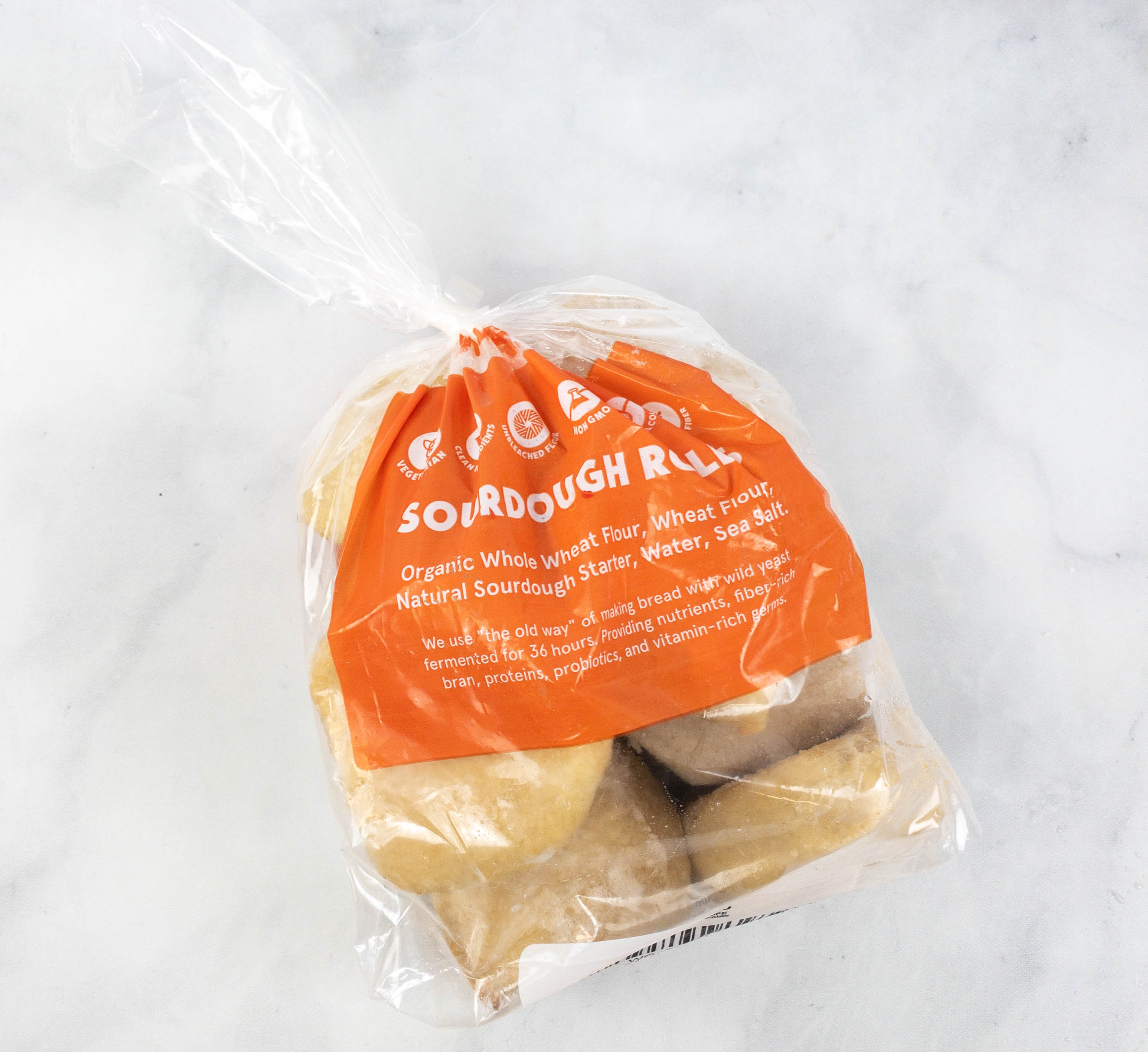 Sourdough Rolls. These sourdough rolls came in small, single-serve portions which is great because I only have to prepare what I need and keep the rest fresh for later. My kids love sourdough for their grilled cheese and these small rolls help me in making little sandwiches that they can snack on! I get these as my signup bonus – you can check out what the current signup bonus is here!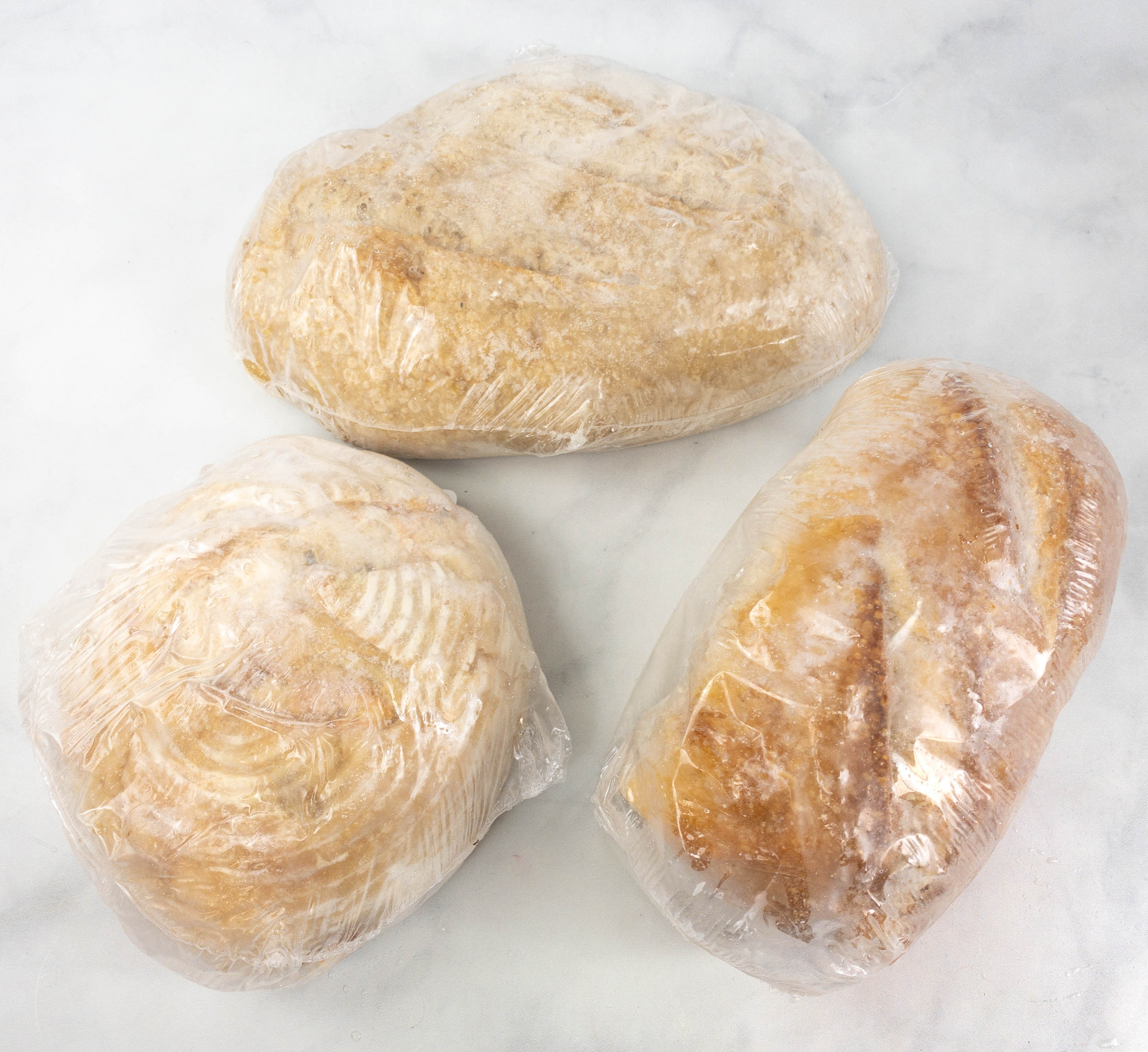 Here are more breads: Sourdough Pepperjack Bread, Sourdough Sandwich Bread, and Sourdough Sesame Bread!
Sourdough Pepperjack Bread. I love that they included this Pepperjack Bread because I like it when I can munch on freshly baked sourdough without needing any spread or filling. This contains pepperjack cheese and diced jalapeno which gives a good amount of heat. This is really a great snack as it's filling and very flavorful as well!
Sourdough Sandwich Bread. Next up is a sourdough sandwich bread that's perfect with pepperoni, ham, cheese, or fillings and spreads. This makes it easier to hold the filling properly since the sides are even with each other compared to the regular sourdough shape.
Sourdough Sesame Bread. Lastly, here's a sesame flavored sourdough. It's something I'm looking forward to because I actually like sesame.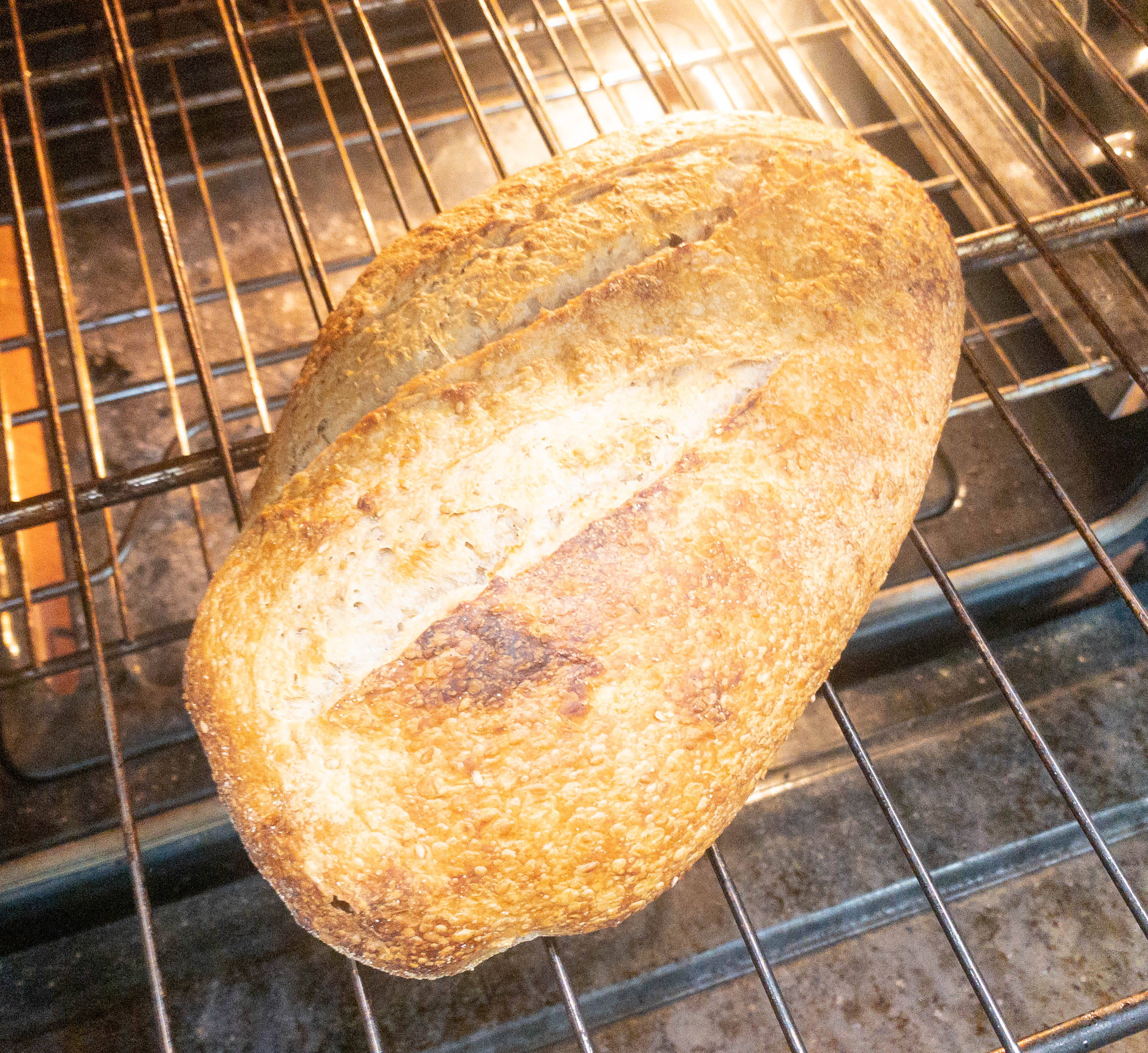 Make sure that the oven is preheated to 450F before popping the sourdough sesame bread in. Let it bake for around 18-24 minutes and allow it to rest to make sure you finish the cooking process.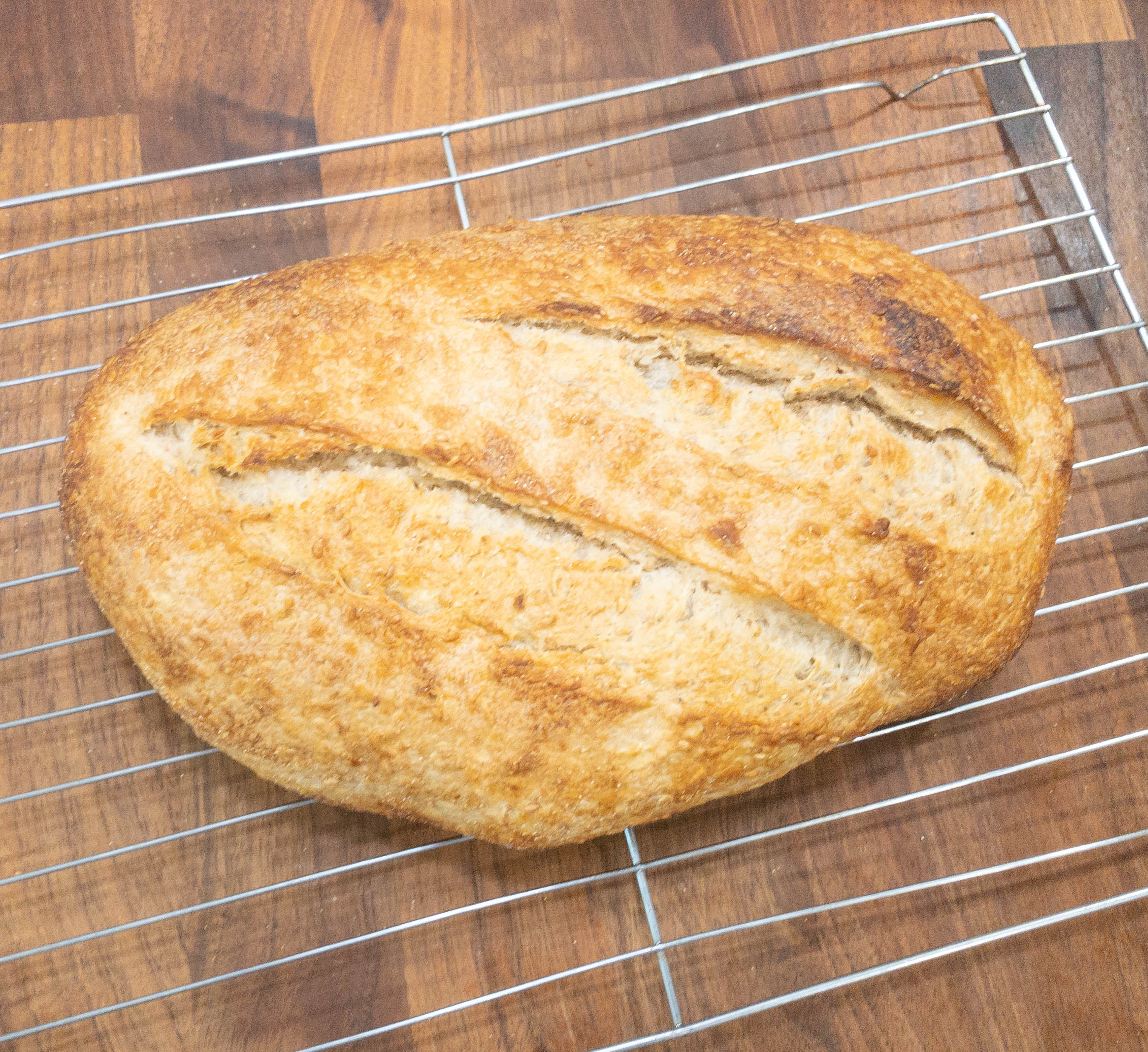 Place it in a cooling rack and let it sit for 15 minutes before slicing it.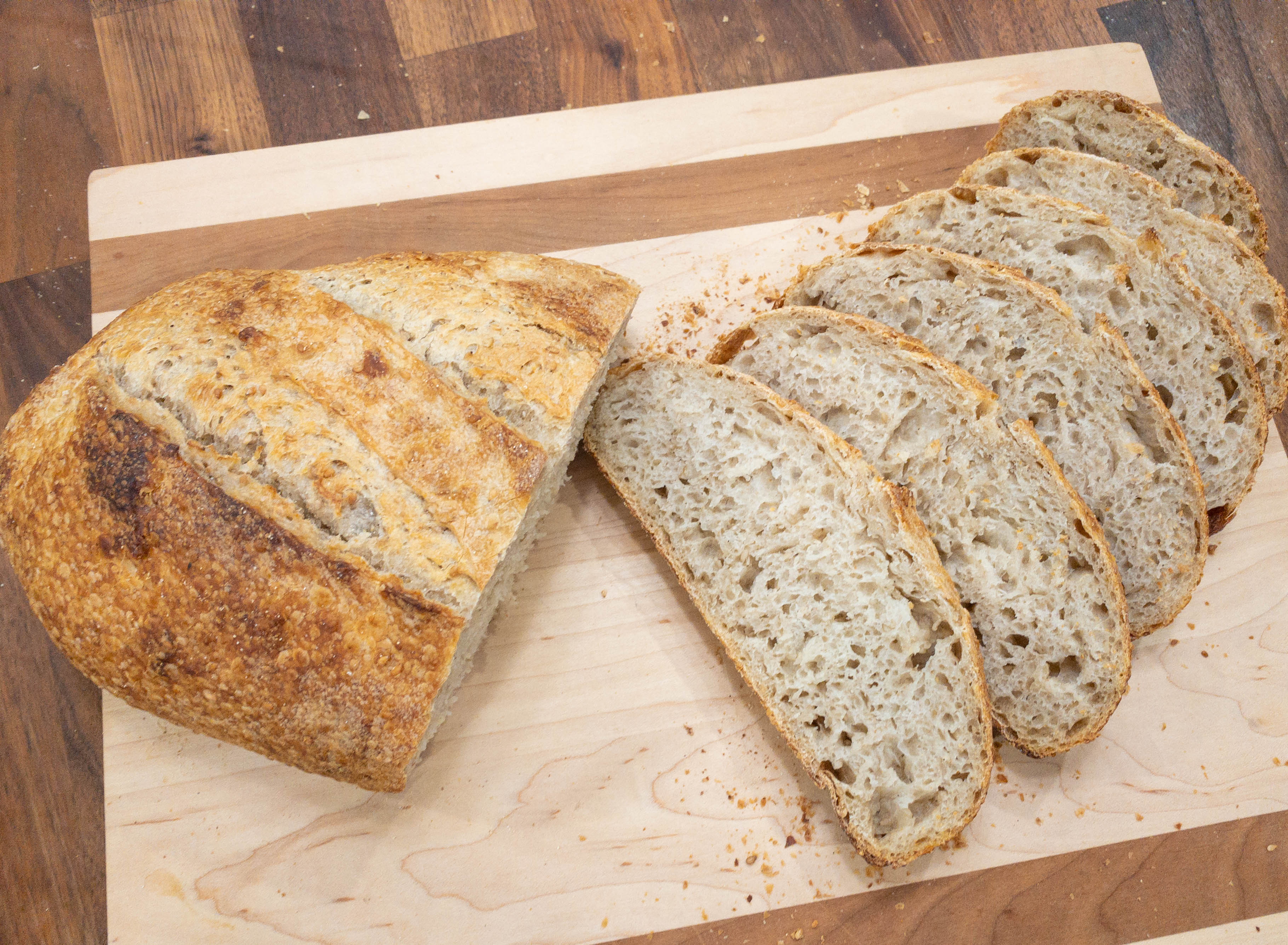 As expected, it looks good and tastes great! I really love that the bread forms a crunchy layer on the outside and the inside remains nice and soft. I can definitely get that hint of sesame flavor with each bite. This is a great bread to dip in an olive oil-balsamic vinegar-parmesan cheese mixture!
Wildgrain has once again wowed us with amazing breads and pastries! This month, my favorite would have to be the blueberry biscuits. They're perfectly flaky after baking, with just the right amount of sweetness. The sourdough breads are also great, especially the pepperjack sourdough which delivers a good amount of heat! Of course, let's not forget Wildgrain's pasta selection. They are high-quality pasta that's easy to prepare, so we can make a quick and delicious pasta dinner when we crave for it. They work with different kinds of sauces as well. Overall, I'm really happy with everything we have received in our boxes so far! Wildgrain makes it easy for us to enjoy good food at home and there's always a new product to look forward to in the box. It's also great that they use only clean ingredients, plus the prep time is short so you can make them even when you're busy!
These goodies were par-baked, flash frozen, and then vacuum sealed. You can store them in your freezer as soon as they arrive! Here's a look at their packaging:
Wildgrain is a bake-from-frozen subscription box for clean carbs, which includes sourdough breads, fresh pasta, and artisanal pastries. The items in each box rotate monthly, based on the seasons. Everything is made with clean ingredients (everything's listed on the package and on the Wildgrain website) and doesn't contain any preservatives. Everything is vegetarian, although it may not all be vegan. The subscription is $89 per box and shipping is always free. For every Wildgrain subscription, they also donate 6 meals to The Greater Boston Food Bank.
What do you think of Wildgrain?