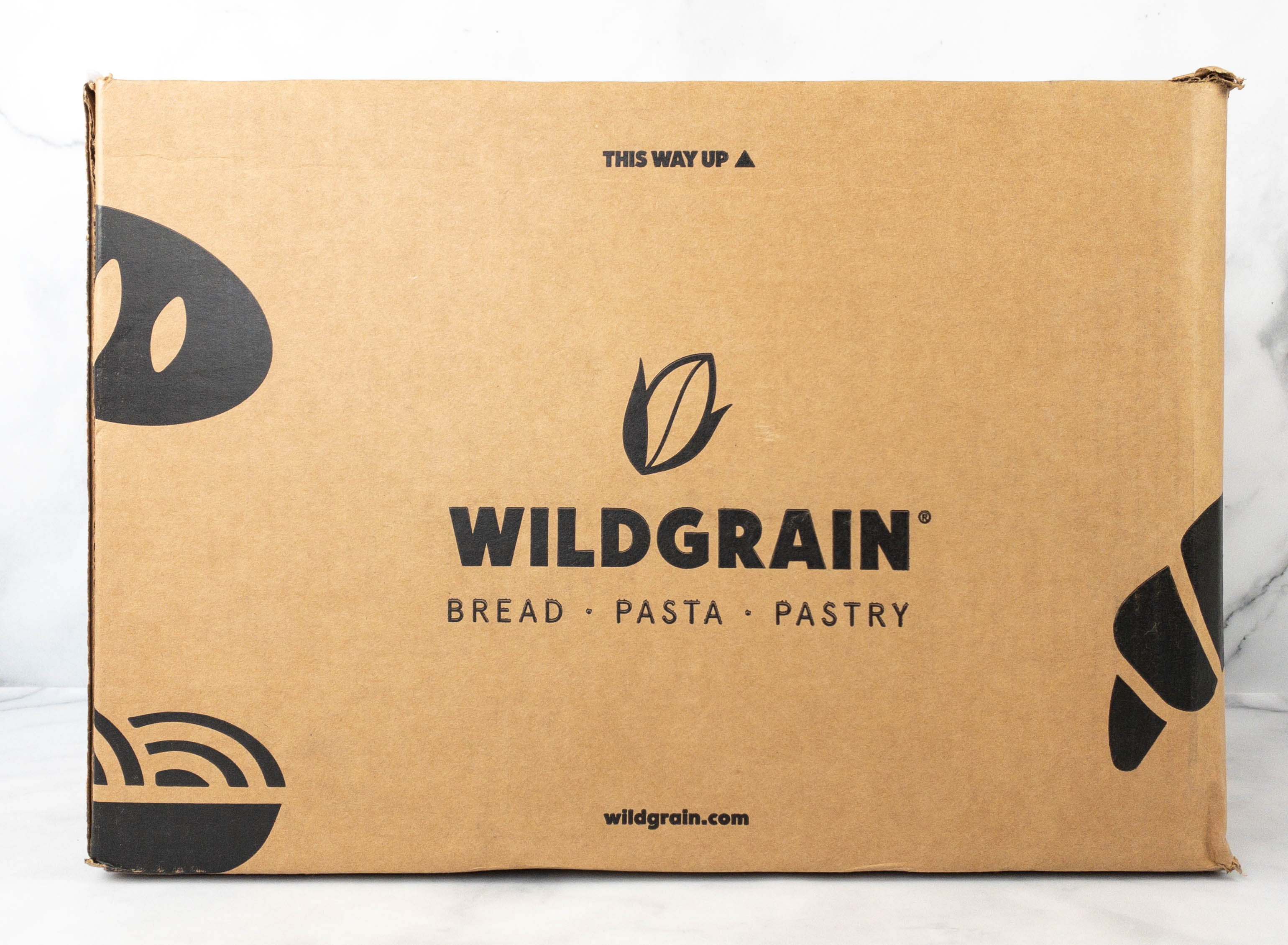 Wildgrain is a bake-from-frozen subscription box for clean carbs, which includes sourdough breads, fresh pasta, and artisanal pastries. The items in each box rotate monthly, based on the seasons. Everything is made with clean ingredients (everything's listed on the package and on the Wildgrain website) and doesn't contain any preservatives. Everything is vegetarian, although it may not all be vegan. The subscription is $89 per box and shipping is always free. For every Wildgrain subscription, they also donate 6 meals to The Greater Boston Food Bank.
Yes, it's a bread subscription box, and it's amazing. Every bread item bakes from frozen in 25 minutes – with zero prep.
DEAL: Get $30 off your first box + FREE 8 Brioche Rolls in every box! Use this link and coupon code HELLOSUBSCRIPTION.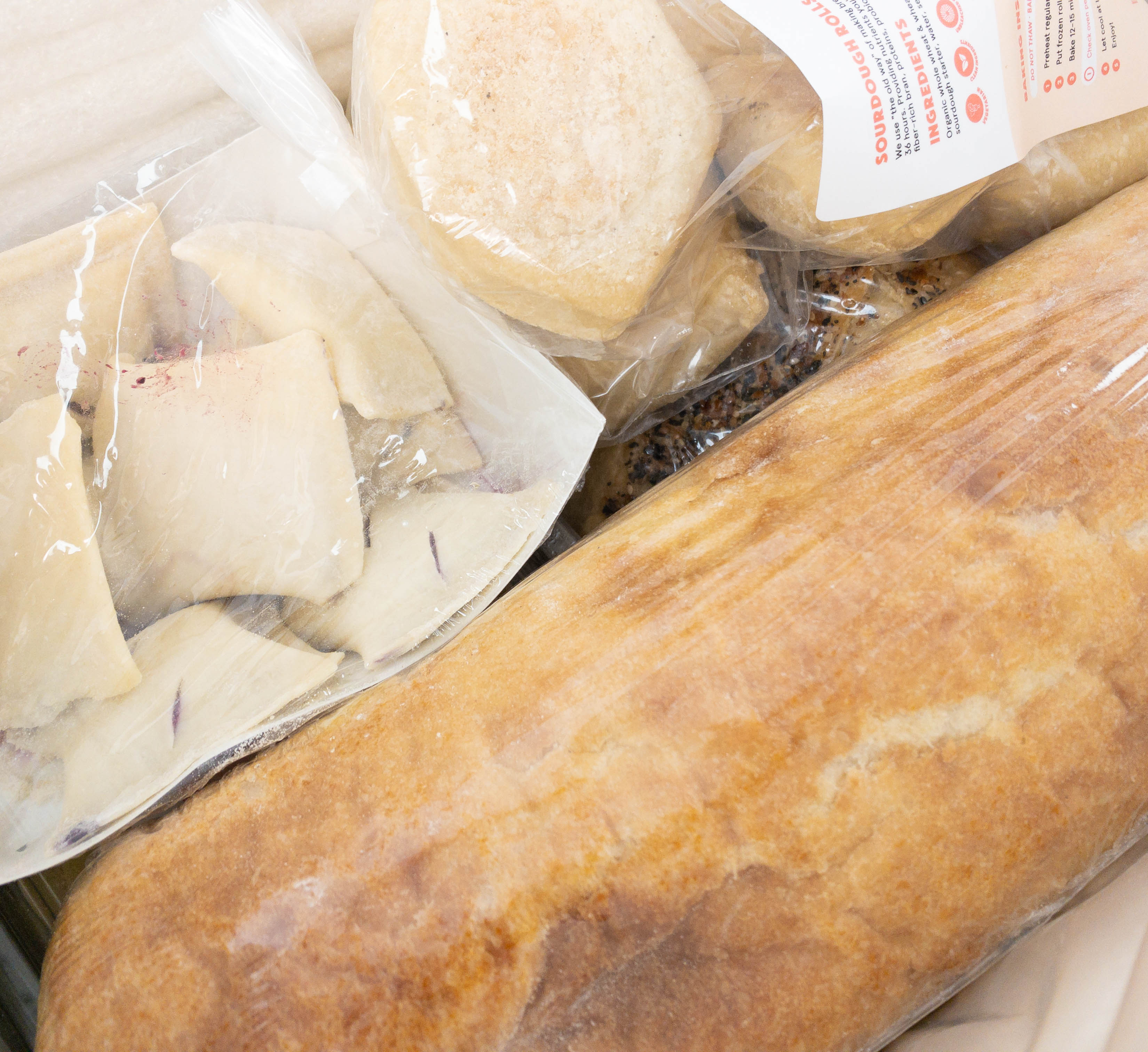 These goodies were par-baked, flash frozen, and then vacuum sealed. You can store them in your freezer as soon as they arrive.
This is basically our new favorite box – we're addicted, and who could blame us?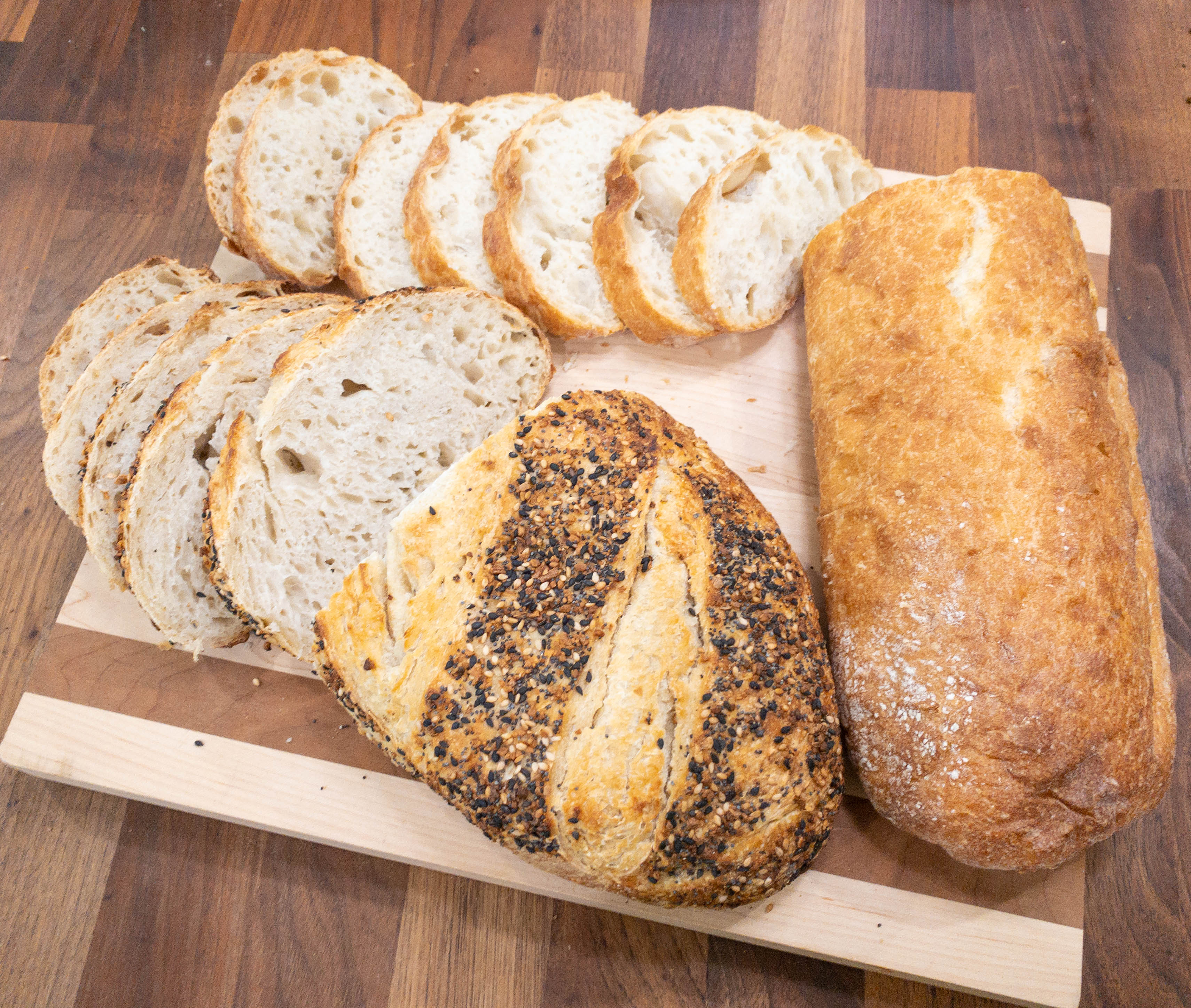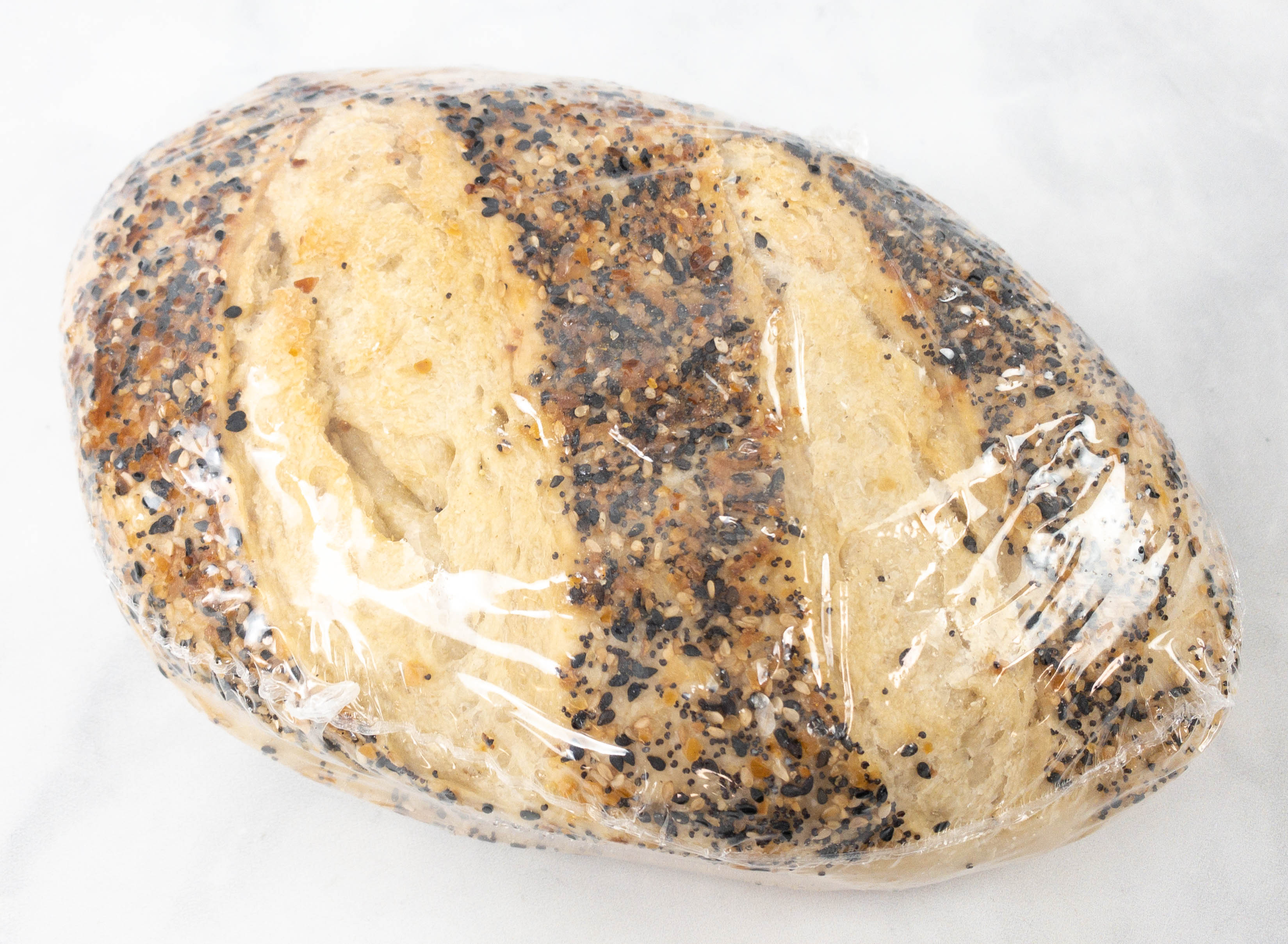 Everything Sourdough Bread. This amazing sourdough bread is made with whole organic wheat and flour, making it a great alternative to regular store-bought bread. It's also coated with some gorgeous seasoning!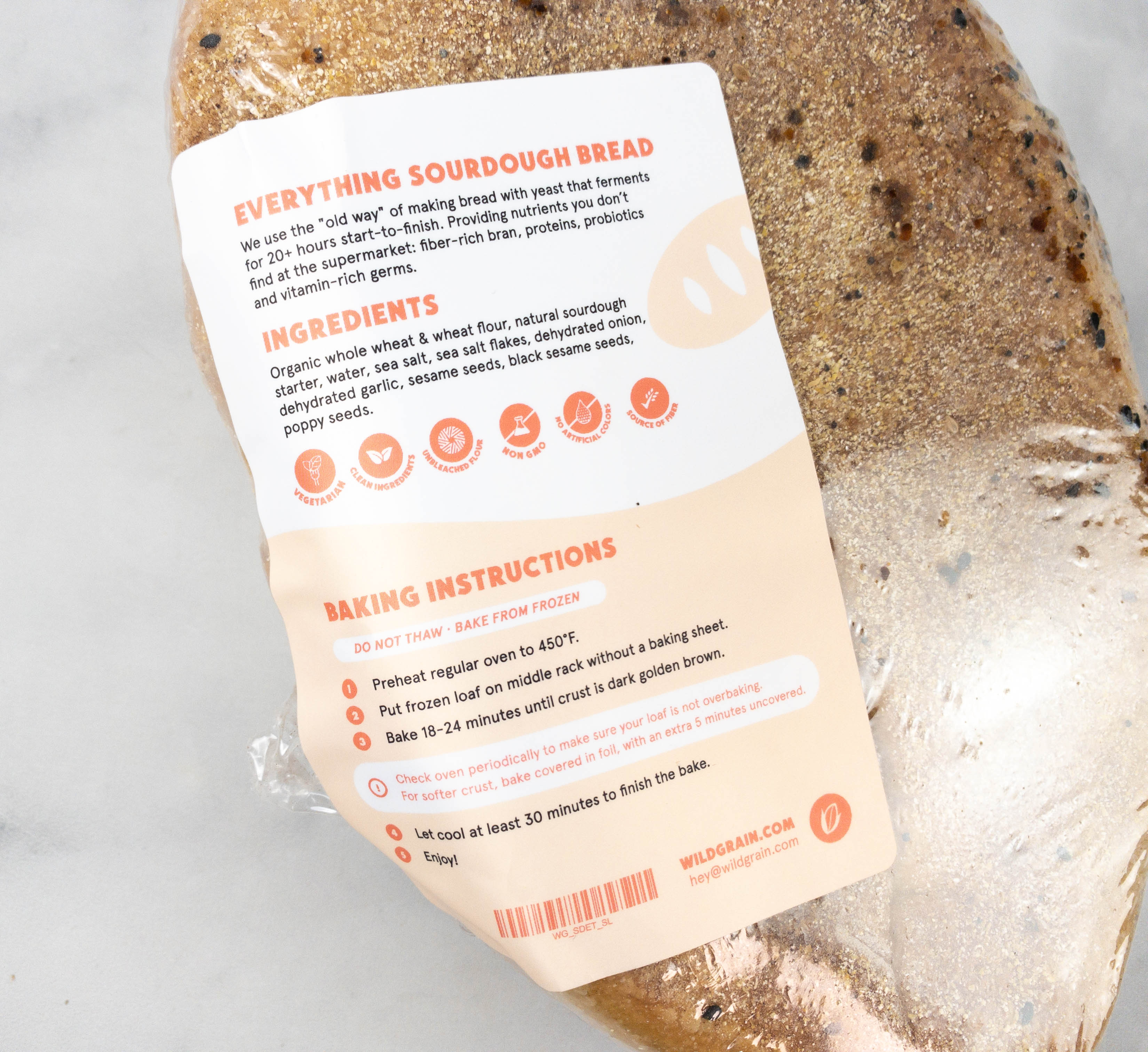 It includes a sticker label where you can see the instructions on how to bake the sourdough bread. It's super easy and what even better is that you don't need to thaw it, you can bake them frozen!
After 12 minutes, I took the sourdough out of the oven and they smelled so good! I also love how the crust turned out to be a bit toasted.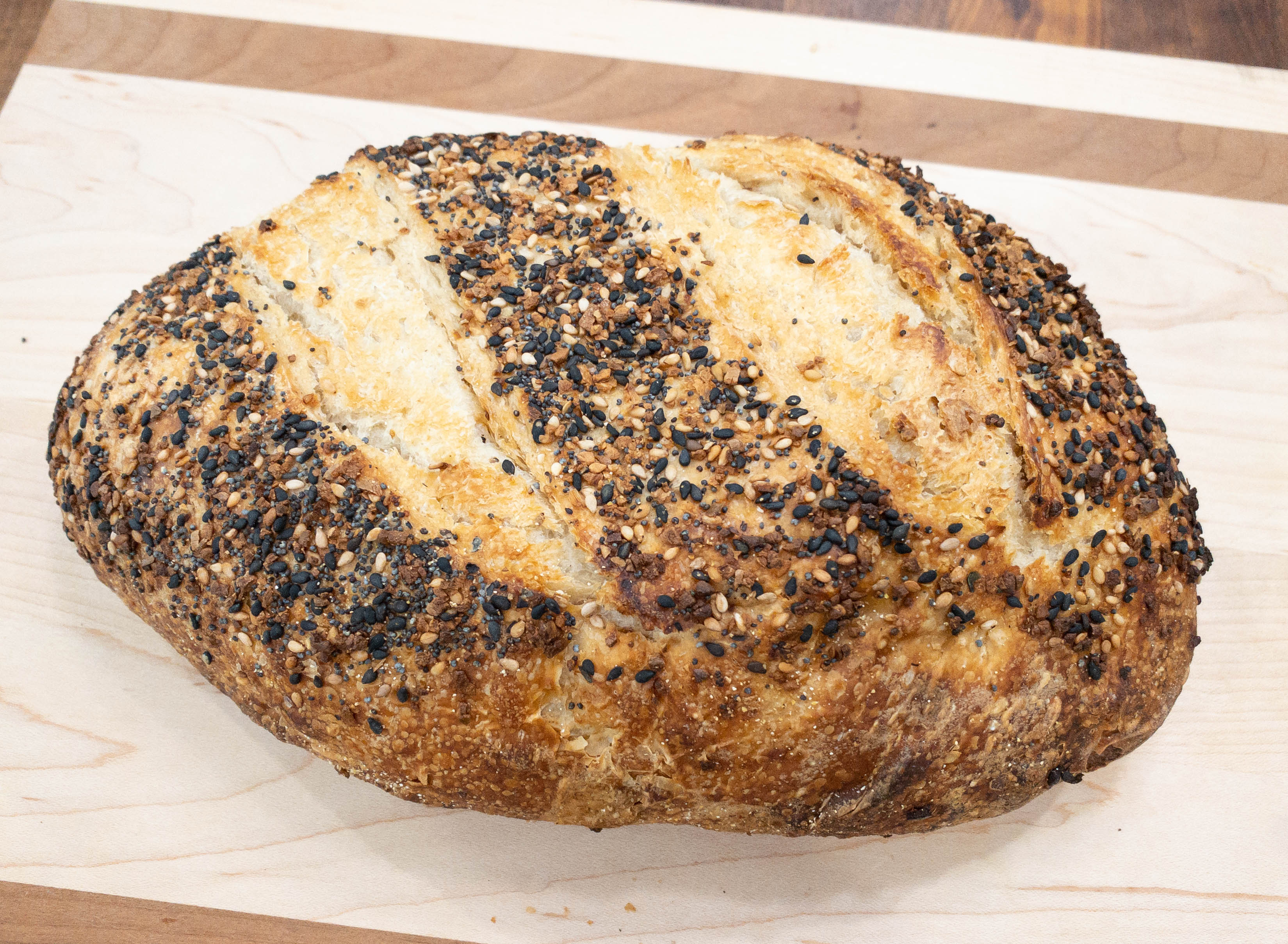 This is so delicious! I think the flavor was inspired by the trending "Everything But The Bagel" seasoning from Trader Joe's.
The sourdough bread has a crunchy crust and I love the the inside is very soft! We were really shocked (and a little dismayed at the competition) when our kids loved this bread, too!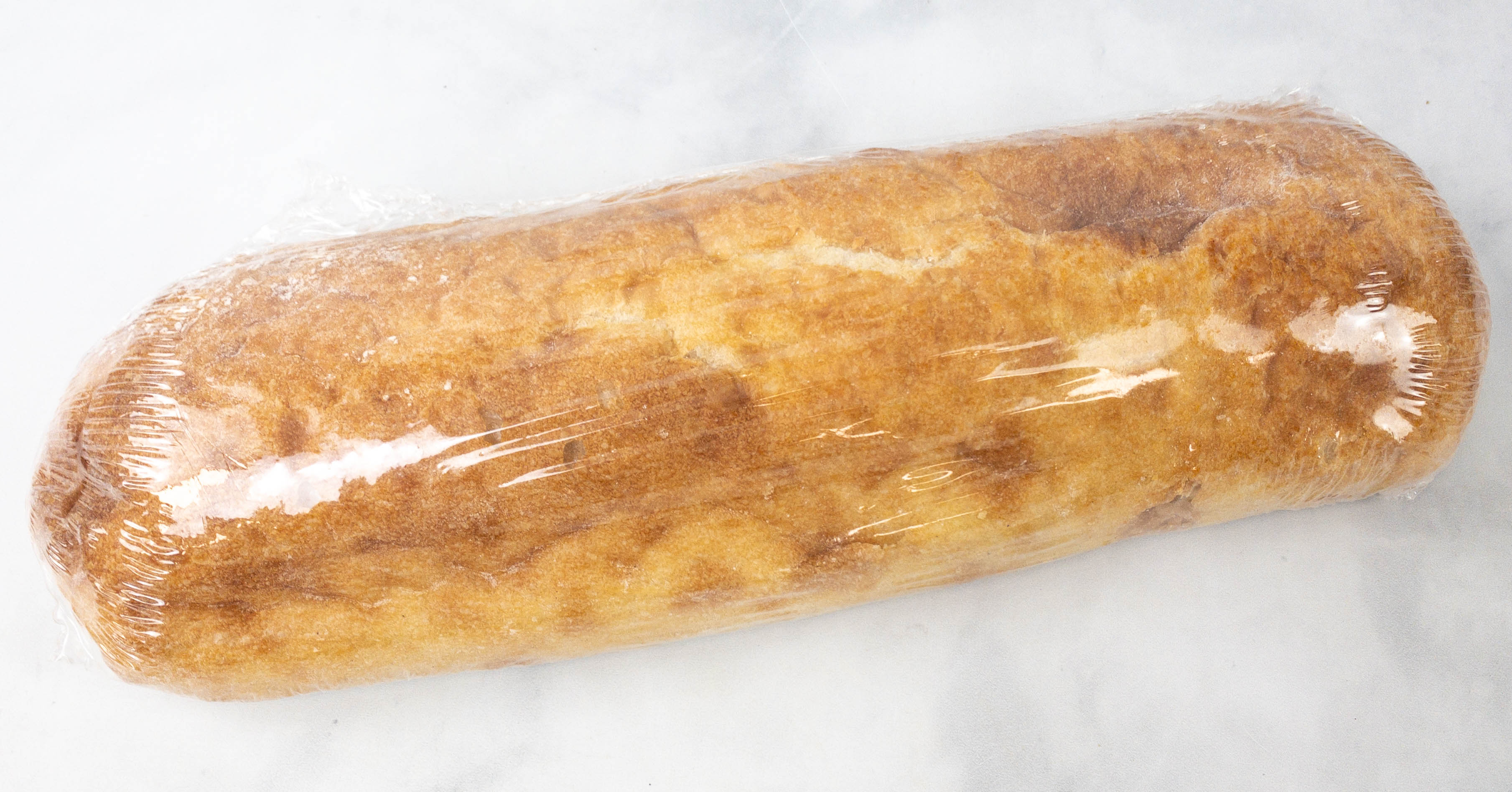 Olive Oil Slow Fermented Ciabatta.  I love how the breads are individually packed. This ciabatta looks gorgeous! This crispy ciabatta is an easy dinner help!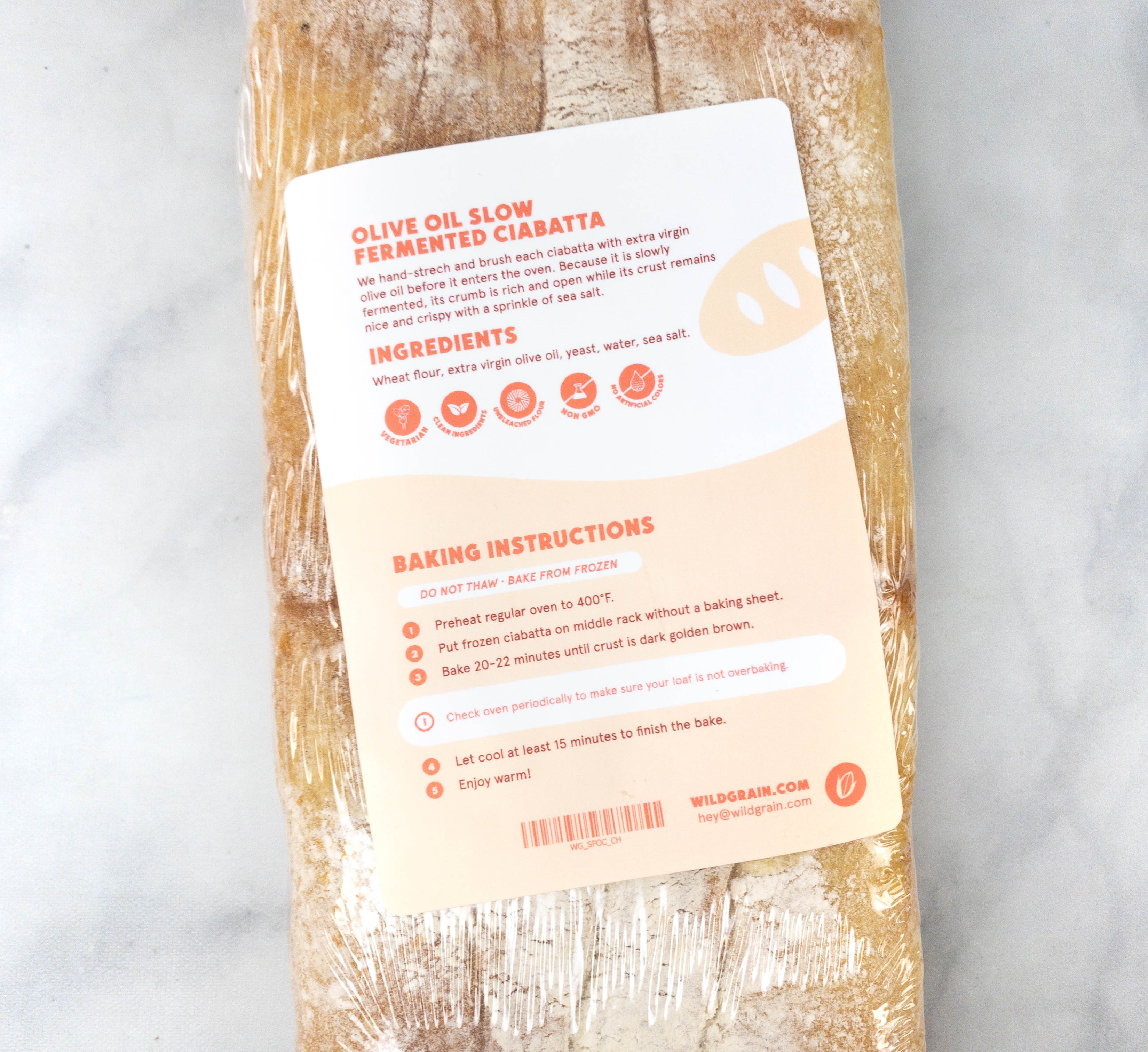 For this, it needs 20-22 minutes inside a 400F oven.
I placed the bread in the middle rack so it cooks evenly.
Let it cool at least 15 minutes to finish the baking process.
Looks so delicious! I love the crispiness of this bread from the outside.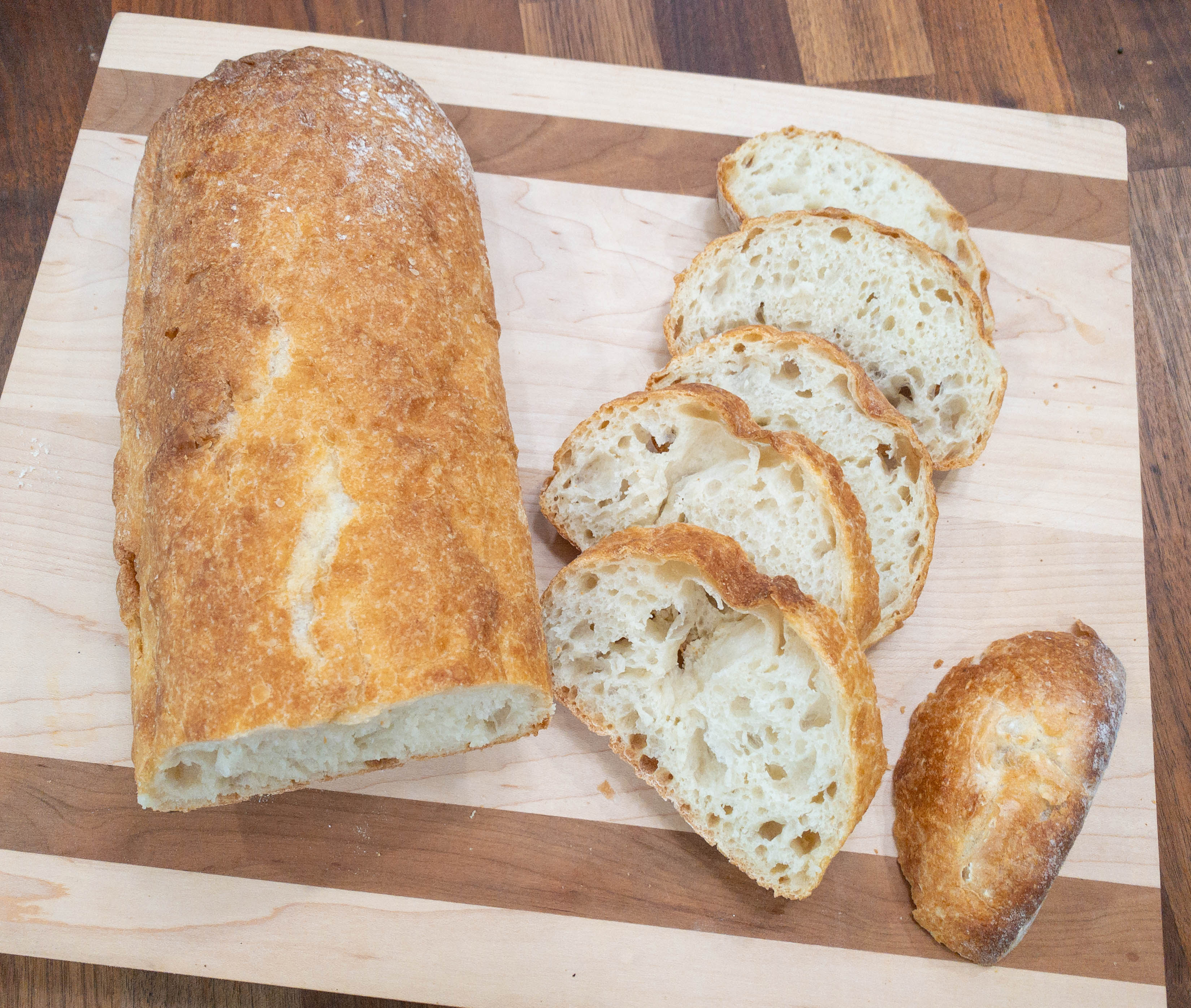 This was very easy to slice because the inside stayed nice and soft! It's like they're homemade but all I did was pop it in the oven!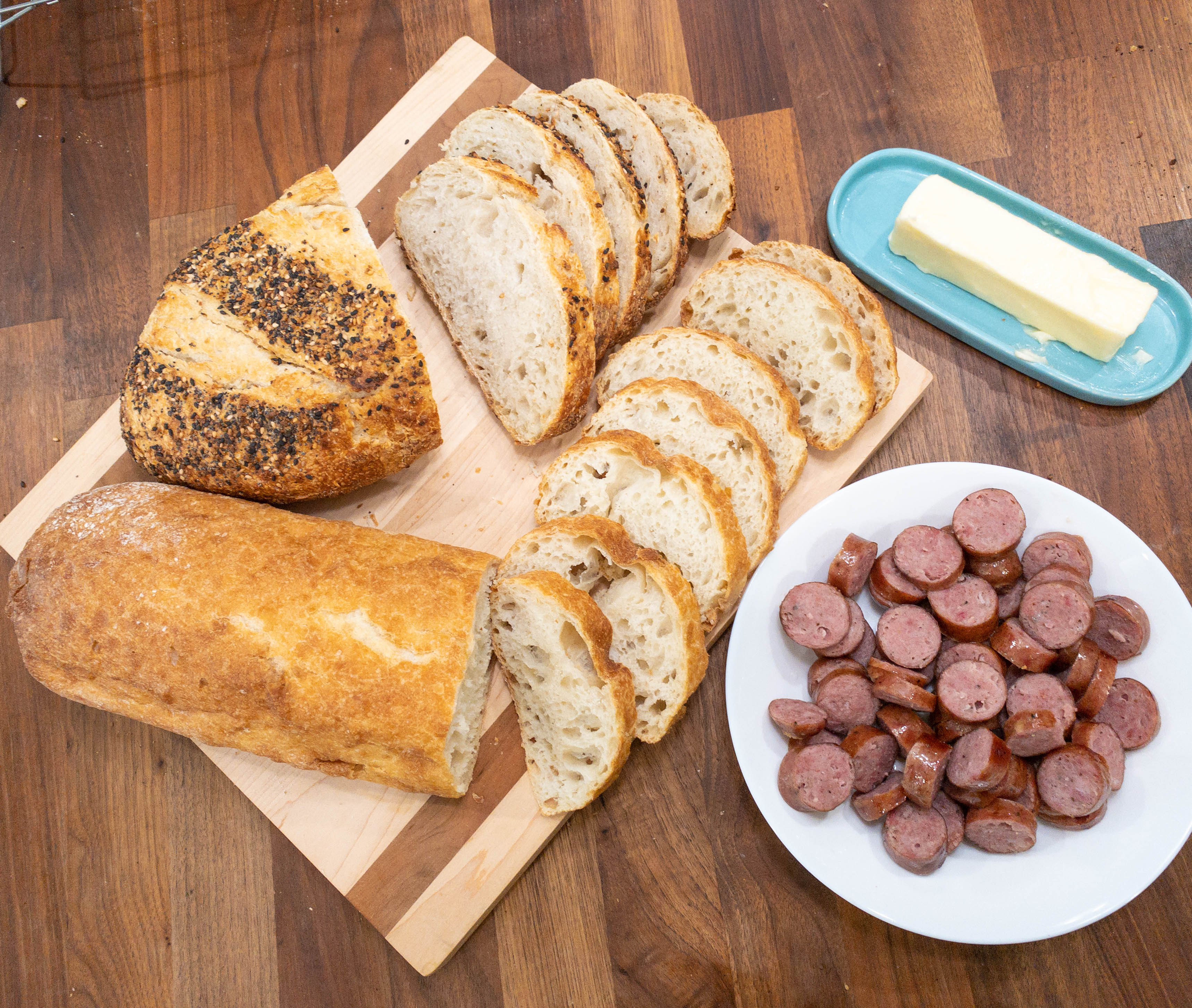 The breads were amazing and it's best to enjoy them while they're still warm! We had a fun snacky dinner – the sausage is a perennial fave Apple Gouda from Butcherbox.
Sourdough Bread. Here's another sourdough bread but this one looks simple with no added toppings. This is the regular sourdough but it's just as nice and flavorful as the others. I think this is best for toasts because it has a plain base so the flavors you add to it will really stand out!
Just like the previous one, it's very easy to prepare. I baked it for about 18-24 minutes at 450F and it's done!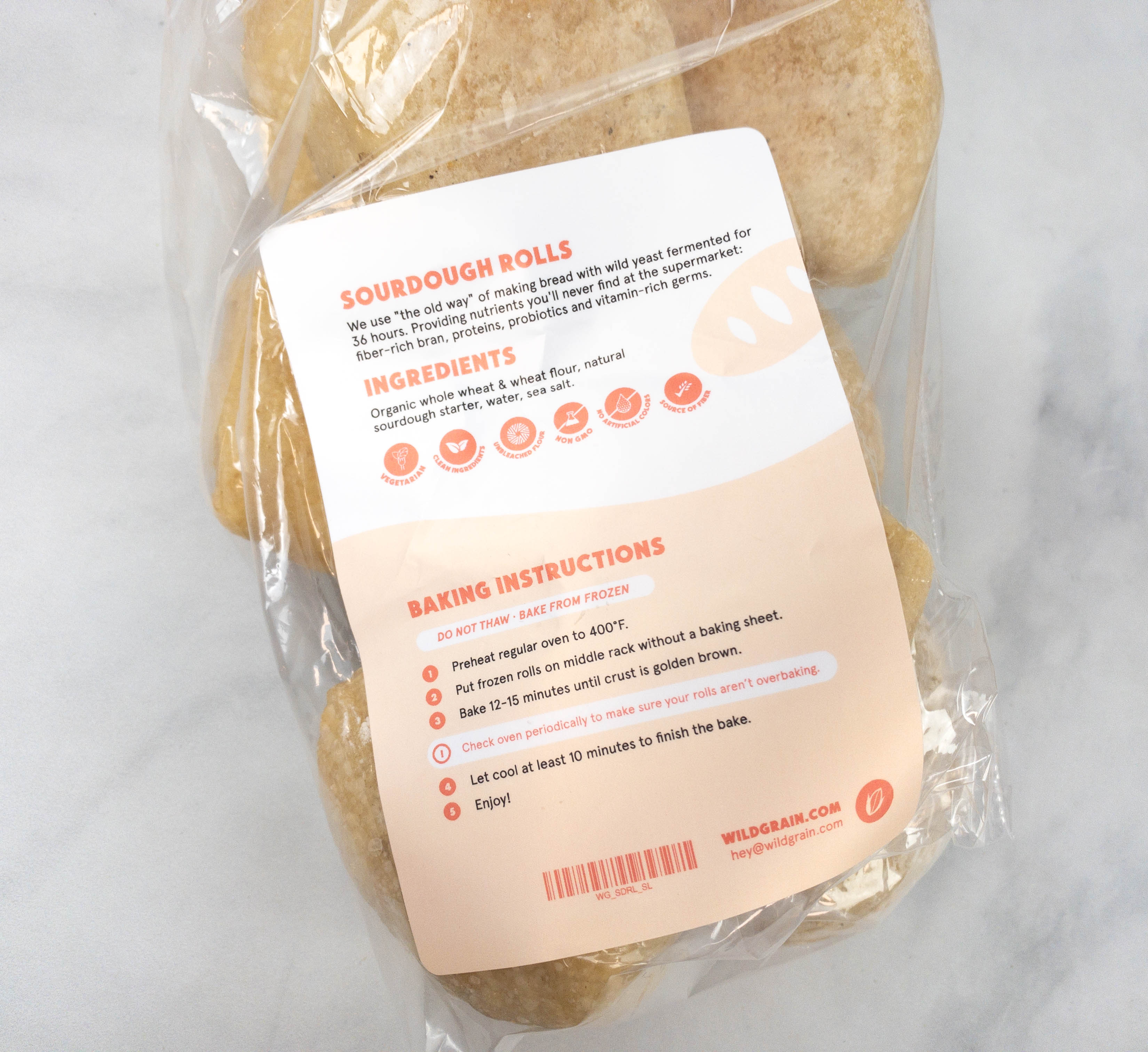 Sourdough Rolls. Sourdough is known to have prebiotics which help with gut health. They're also great if you're trying to lessen your sugar intake because they contain less sugar compared to regular bread rolls.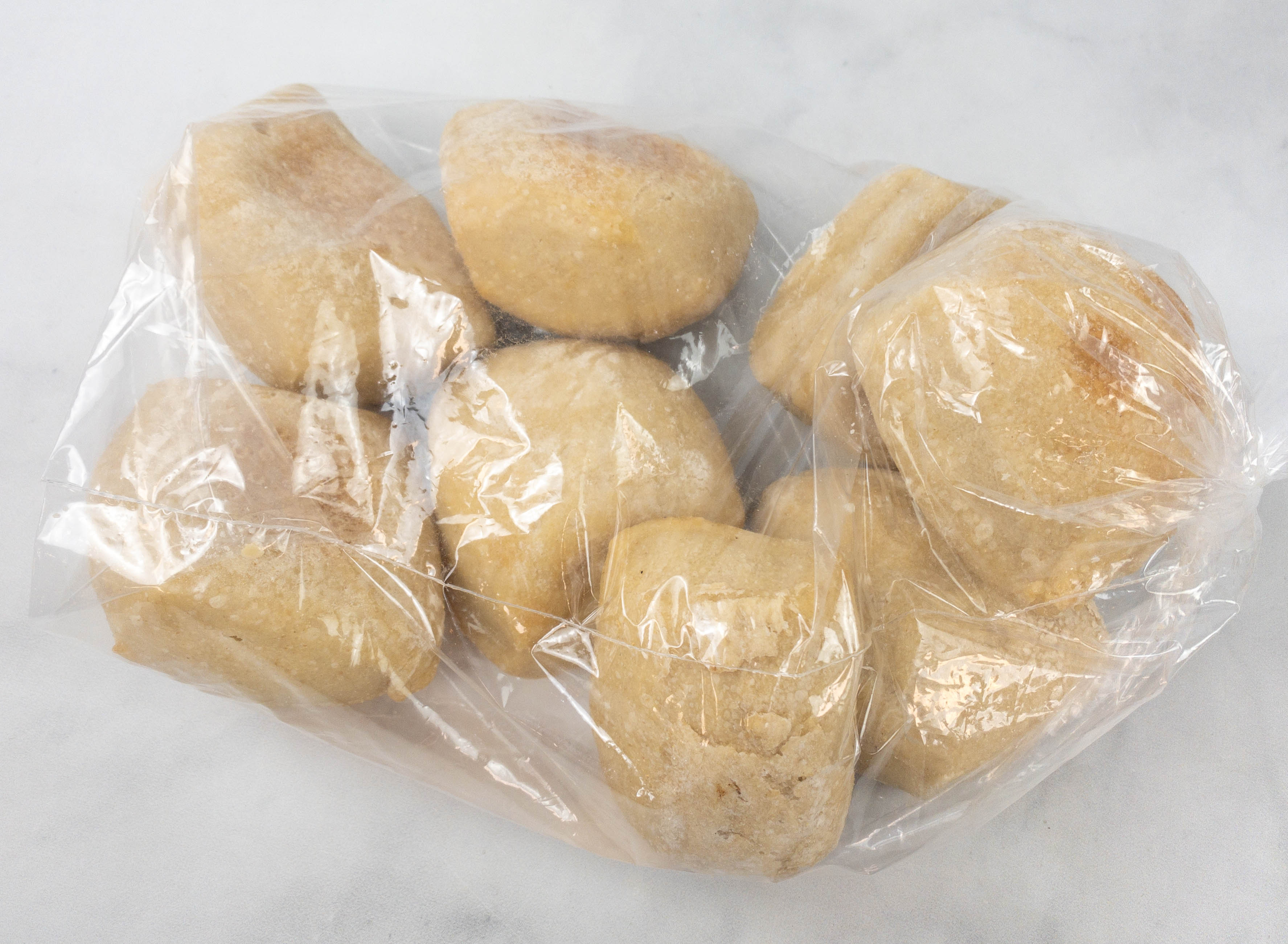 I like that they came in these small rolls because I can portion easily and bake only what I need so I can keep the others fresh for longer!
See how the plain sourdoughs bake up in our first Wildgrain review!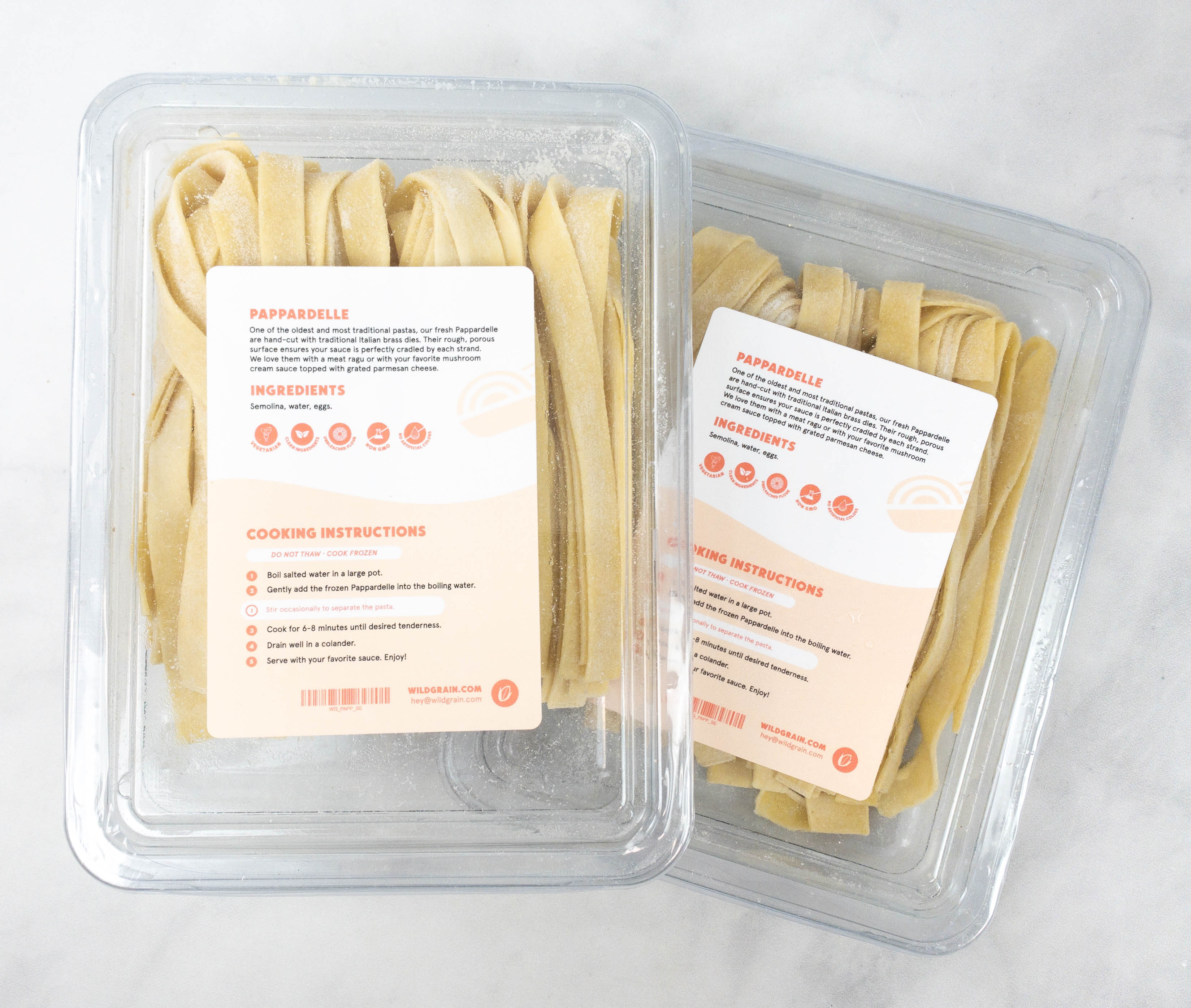 Pappardelle. Here are two packs of pappardelle pasta – it's made from Semolina flour so it has high protein content.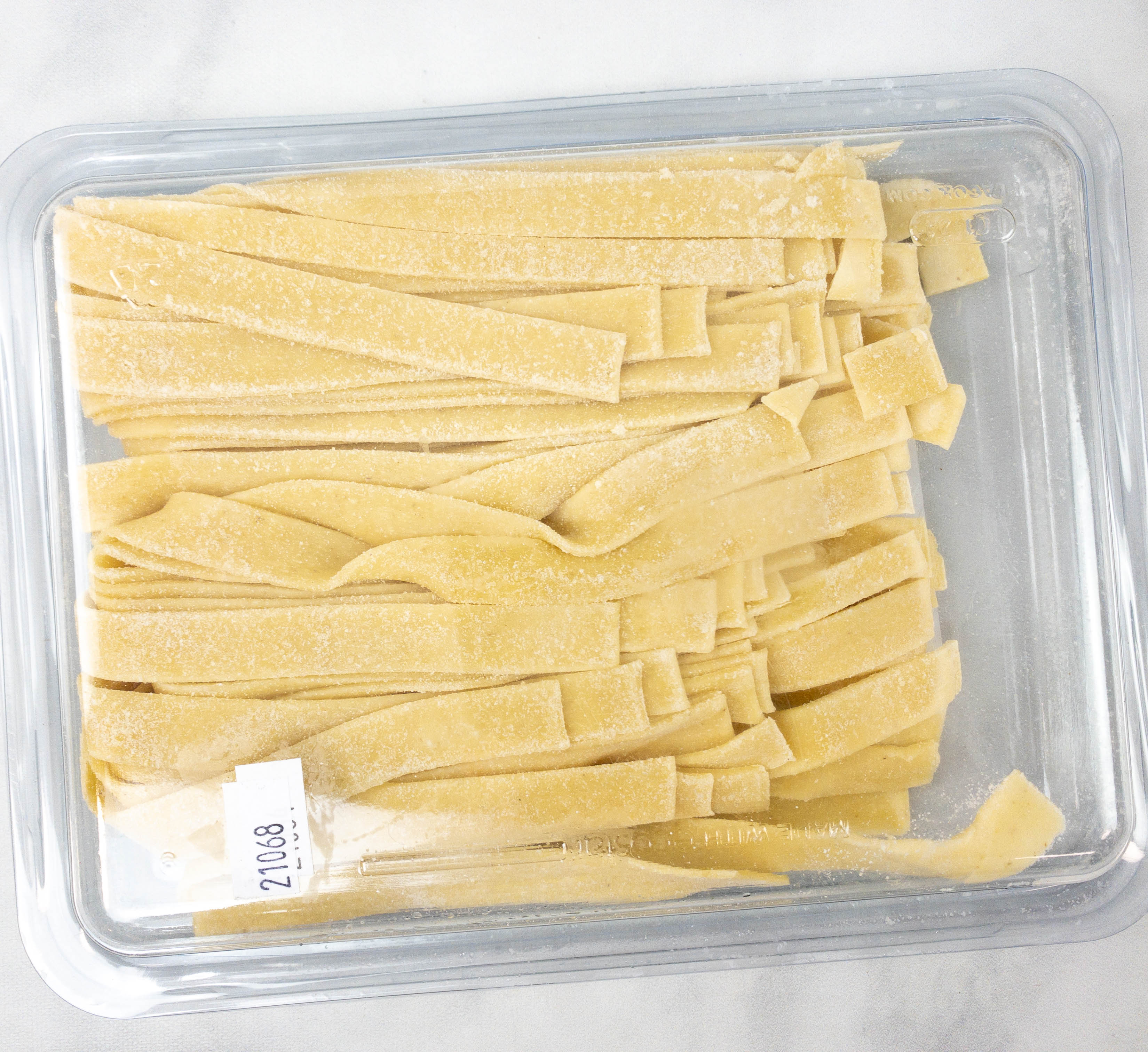 When preparing this pasta, simply drop it in a pot of salted boiling water and stir to prevent from sticking together. Let it cook for 6-8 minutes before draining in a colander. They're simple and easy to make plus you can pair it with your favorite sauce, homemade or store-bought!
It's a nice firm pasta with good sauce-gripping power. One pack is plenty for our family, so this served as the base for two meals.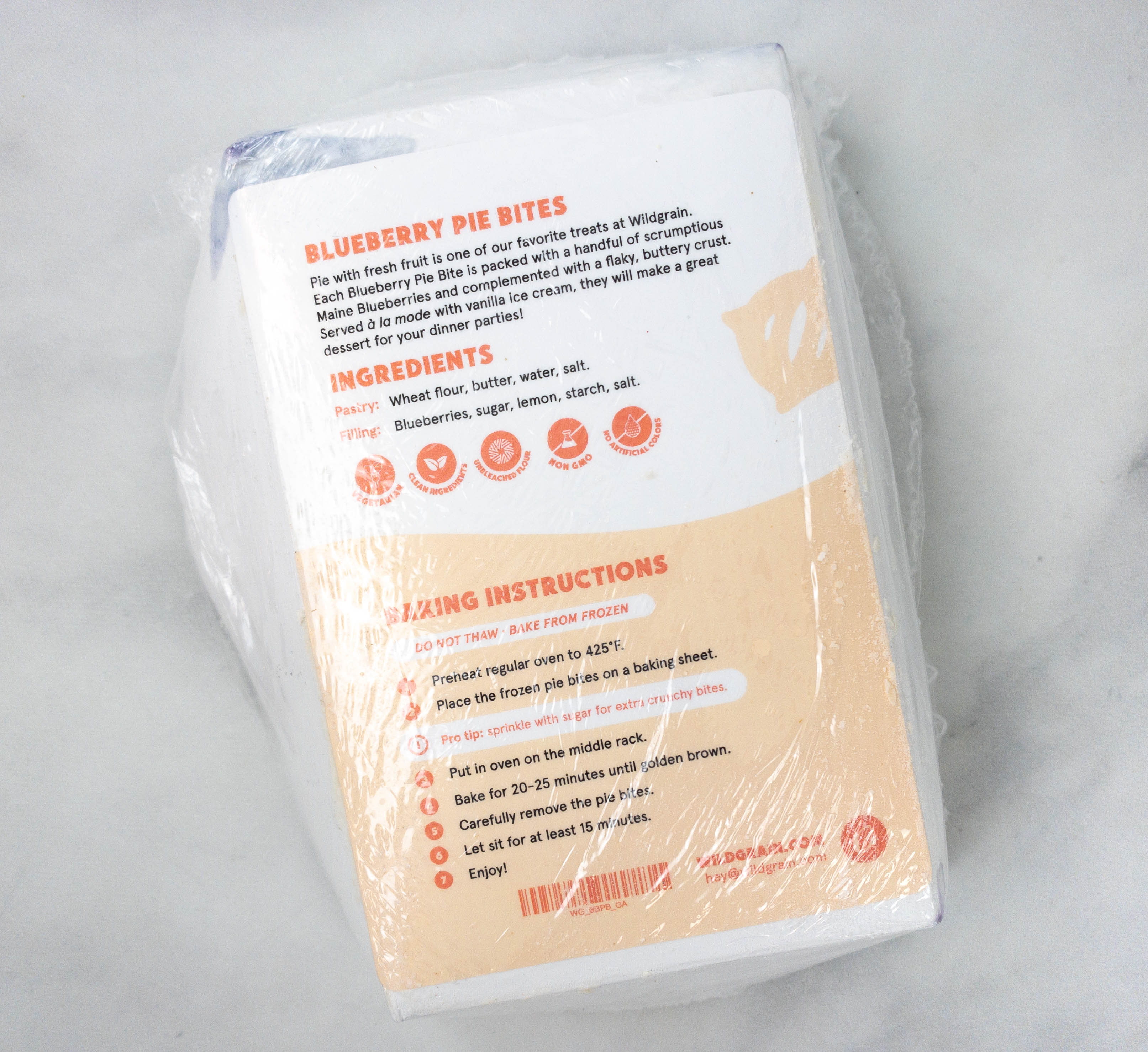 Blueberry Pie Bites.They also sent some pie bites! These pies are made with a handful of delicious Maine Blueberries so I'm looking forward to trying it out!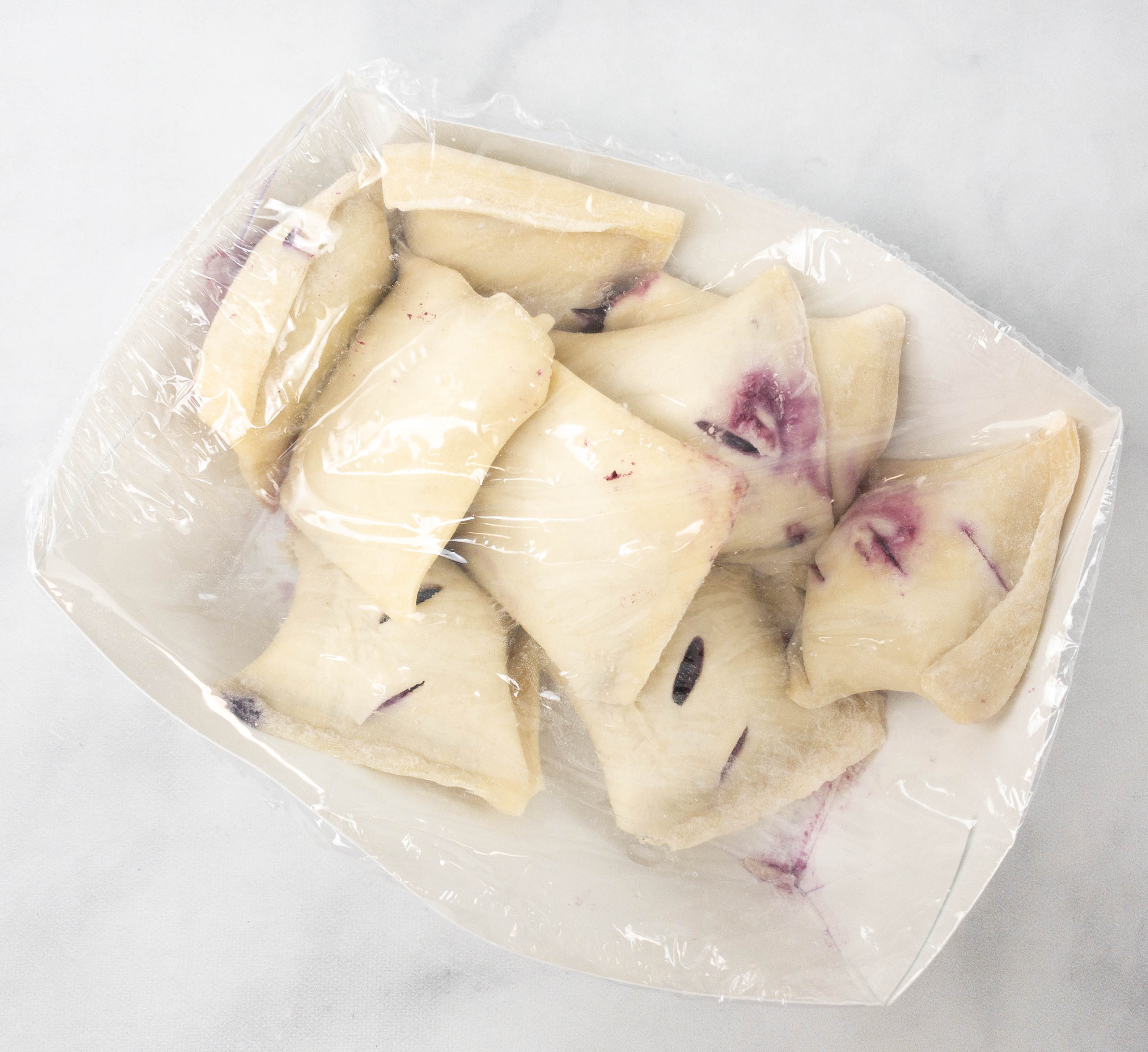 To prep, just remove the plastic and transfer the pies on a baking tray. Make sure your tray is layered with silicon mat or if you don't have any silicon mat you can use foil and layer it with wax paper.
I pre-heated the oven 390F before popping them in and then I baked them for 25-28 minutes.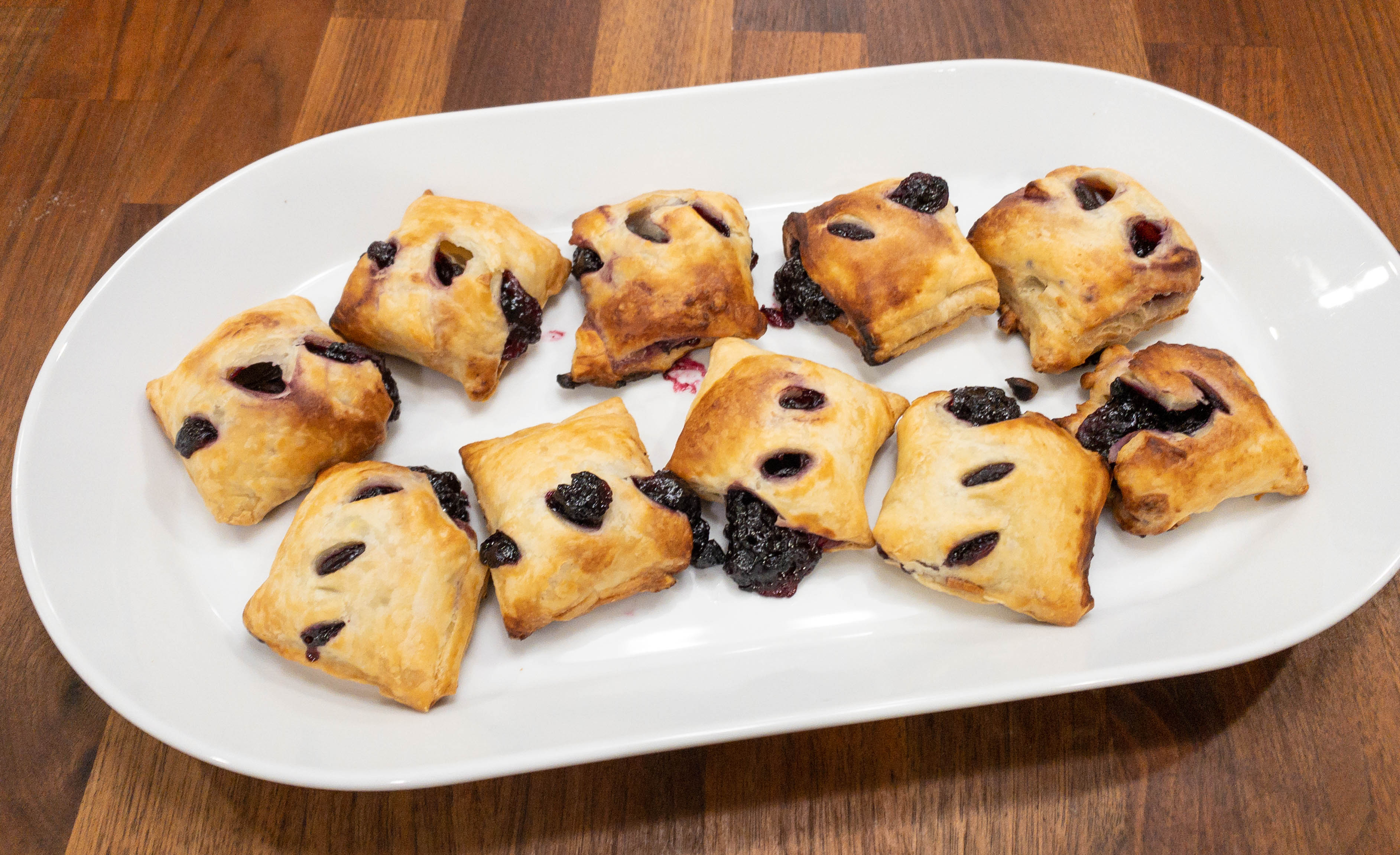 This is what the finished product looks like. They smell amazing and they look very appetizing too!
I love the flaky texture of the piece. It has a nice crisp on the outside while the inside is chewy and gooey, oozing with sweet blueberries!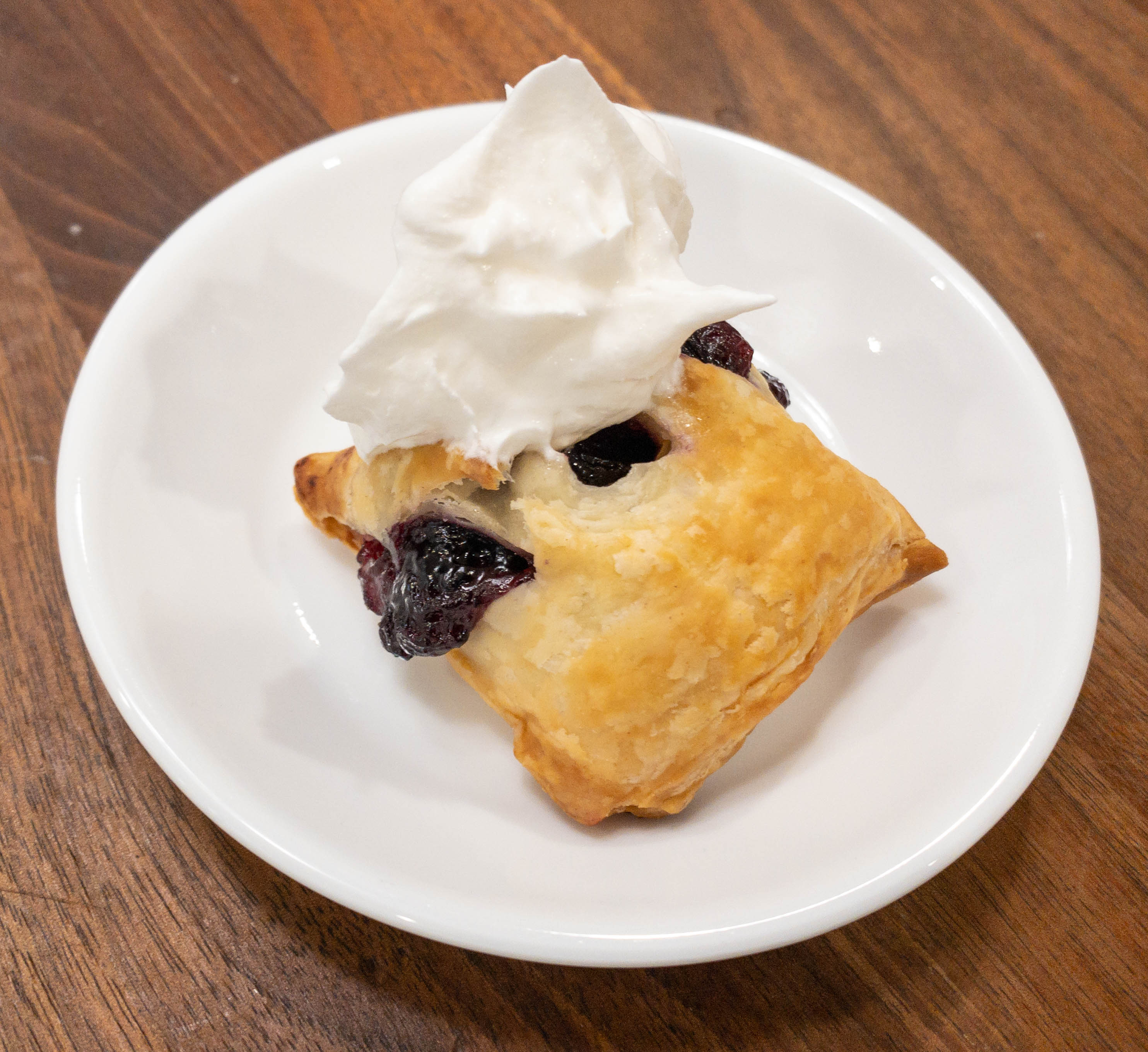 I added some whipped cream on top because my kids asked for it!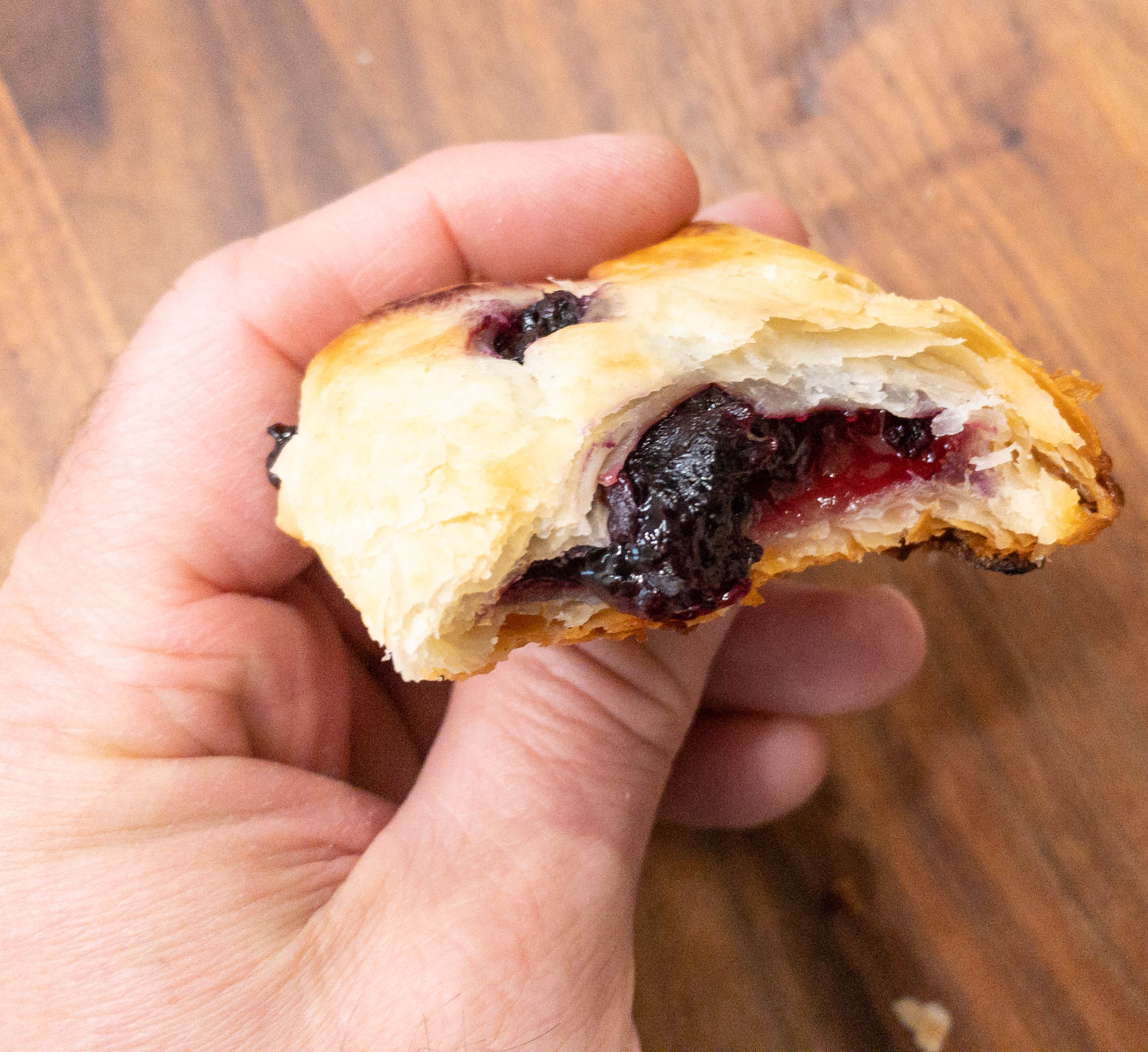 It's so good! Each bite has a nice balance of the flaky dough and yummy filling. The texture and flavor is also on point! This is perfect for a lazy afternoon snack and it's something kids will also enjoy!
This month's box is filled with awesome breads! Everything tasted very good, but the Blueberry Pie Bites really were a stand out. I love the generous amount of fresh blueberries in the filling and the texture of the pie dough was amazing. The pasta was also amazing and that Everything But The Bagel-inspired sourdough is also one of our favorites. Overall, I'm really impressed with everything we have received so far. Wildgrain breads, pastries and pastas are truly delicious (they really just cook to absolute perfection) and I'm looking forward to trying more from them in the next boxes to come! It's an amazing and convenient subscription with basically the best tasting bread that you can source regularly. The subscription has a different selection each month – and also offers add-ons!
What do you think of this month's box?