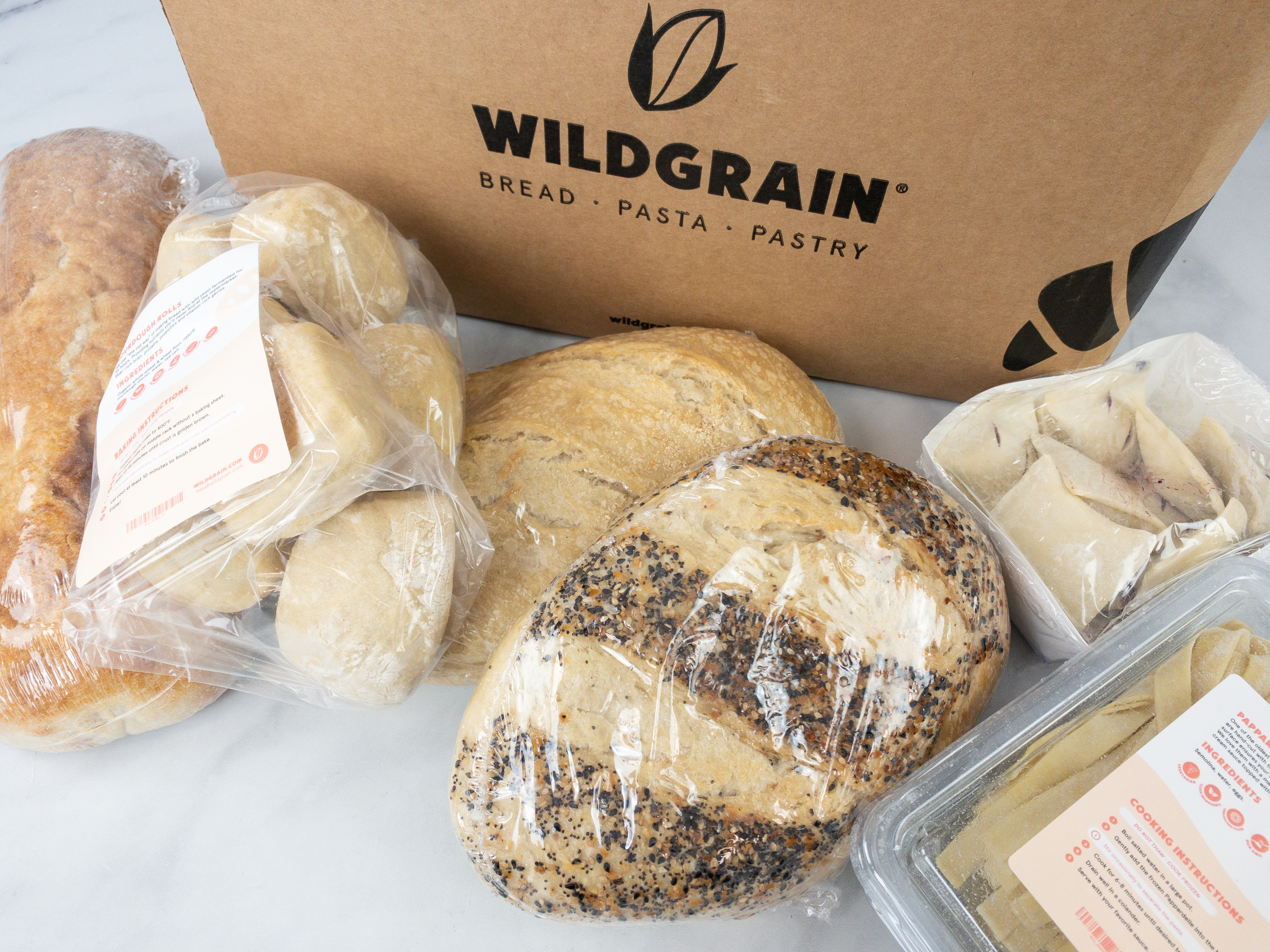 Wildgrain is launching a new variation of their amazing bread box: the Bakery Box, adelicious box of monthly bake-from-frozen bread and pastries! It's the same as their Mixed Box – just without the pasta!
DEAL: Get $30 off your first box + FREE 8 Brioche Rolls in every box! Use the coupon code HELLOSUBSCRIPTION at checkout.
Wildgrain products are baked within 30 minutes (no thawing!) and are made with clean ingredients. Wildgrain bread, pasta, and pastries subscription is $89 per month that sends healthy ready-to-bake goodies. For every Wildgrain subscription, they also donate 6 meals to The Greater Boston Food Bank.
When you subscribe to Wildgrain, you can now choose between the MIXED BOX – bread, pasta, and pastries – or the BAKERY BOX – pastries and bread!
We also have spoilers for the July 2021 Mixed and Bakery box!
Each Wildgrain Mixed box includes:
Sourdough Pepperjack Loaf
Sourdough Sesame Seed Loaf
Sourdough Sandwich Loaf
Fresh Papardelle
Fresh Tonnarelli
Blueberry Biscuits (6-pack)
FREE Brioche Rolls (8 pack)
Each Wildgrain Bakery box includes:
Sourdough Pepperjack Loaf
Sourdough Sesame Seed Loaf
Sourdough Sandwich Loaf
Croissants (4-pack)
English Muffins (4-pack)
Blueberry Biscuits (6-pack)
FREE Brioche Rolls (8 pack)