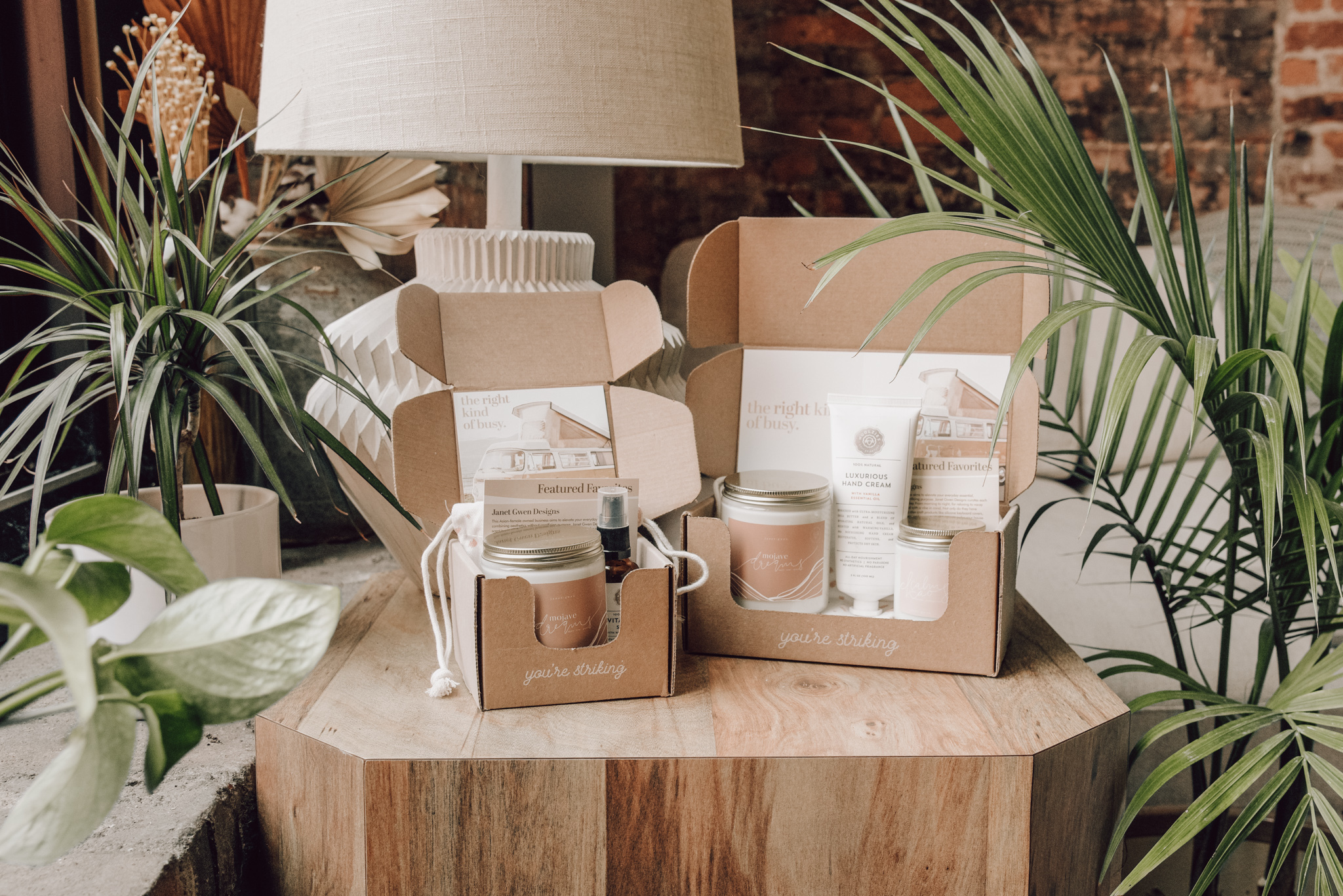 We have the spoilers for the August 2021 Vellabox candle subscription box! Vellabox has 3 subscriptions – you can choose from The Lucerna Box ($10) which includes a 4 oz candle monthly, The Ignis Box ($20) with an 8 oz candle monthly, and The Vivere Box ($30) with an 8oz + a 4 oz candle monthly. Each level receives the bonus lifestyle gift, and the biggest box includes free shipping. Check our Vellabox reviews to find out more about this subscription!
These scents wrap up this summer perfectly — warm breezes, vacation vibes & living in the moment.
DEAL: Get $5 off any purchase when you use this link and the coupon code HELLOSUB5 at checkout.
The August Vivere box includes: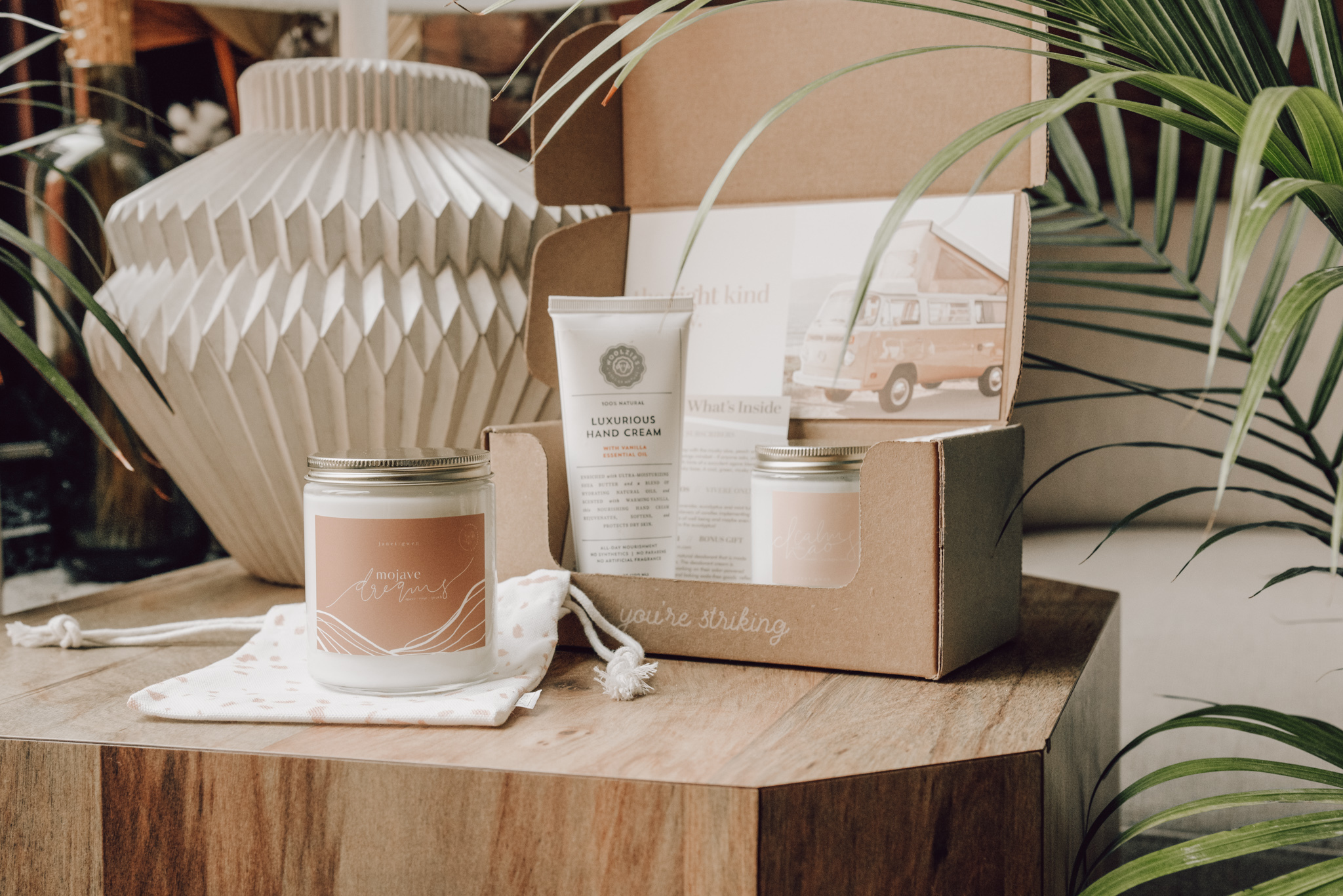 Janet Gwen Designs Mojave Dream 8oz agave, rose, peach (a green, sweet and floral musk blend — Mojave desert inspired)
Janet Gwen Designs Calm Within the Chaos 4 oz lavender, eucalyptus, mint (life can be a beach sometimes, so stress less with this moment of zen)
Surprise bonus gift (variety of gifts from our favorite partners) gifts can include: hand cream, sunflower butter, natural deodorant, skin care, reusable products and more (see below for a sneak peek)
This month's Lucerna Box features a 4-oz Mojave Dream. The Ignis Box also features Mojave Dream in the 8-oz size. Both boxes include the bonus lifestyle gift.
More about the Vellabox candle partner this month, Janet Gwen Designs, and Woolzies:
Janet Gwen Designs comes from Charlotte, NC. They are an Asian-female owned business, and strive for elevating essentials without sacrificing purpose.

The Woolzies hand cream is free of all chemicals, suitable for all skin types and leaves your skin feeling hydrated and soft.
Here's a peek at the bonus items featured in August boxes:
Vellabox curates a seasonal selection of all-natural candles and sends them to your door every month. They work with different brands, but choose only the candles that are non-toxic, lead-free and hand-poured. No beeswax in order to stay as vegan as possible. Most of what you'll find in the box are soy, coconut, and vegetable based waxes. A surprise gift is also included in every package.
Here's how it works:
PICK THE PERFECT BOX Choose from 3 different sizes – starting at $10 per month
RECEIVE CANDLES MONTHLY Your first box ships immediately & following boxes ship on the 5th
SET THE MOOD Experience new scents perfectly curated to the season
Here's what you'll get:
Delight your nose Expertly curated scents that pass the smell test
Love your space The perfect ambiance for cozy living year round
Breathe easy Clean burning candles, made from natural ingredients
Discover new brands The finest American artisans featured each month