Universal Yums is an international snack subscription! Featuring a new country each month, the box contains unique and delicious snacks that are either difficult or impossible to find in US stores. They promise to always include a variety of sweet and savory snacks, all with the featured country's distinct flavors and spices. Each box also comes with an interactive guidebook containing an explanation of why they chose each snack, as well as trivia, games, recipes, and other cultural features! This monthly snack subscription is a reader favorite – it's taken top honors 2 years in a row in our reader's selections for best snack subscription box!
There are three available box sizes:
Yum Box – 6+ snacks plus a 12-page booklet for $14 a month
Yum Yum – 12+ snacks plus a 16-page booklet and other bonus content for $25 a month
Super Yum Box – 20+ snacks plus a 20-page booklet and other bonus content for $39 a month
DEAL: Save 10% on a 6+months Universal Yums subscription!! No coupon code needed, just use this link to sign up!
This is the review of the Yum Yum box!
The featured place this month is SOUTH KOREA!
The box is full as always! Everything arrived in great condition even without extra packaging materials.
The month's sticker is features a haenyeo, or a female diver from South Korea.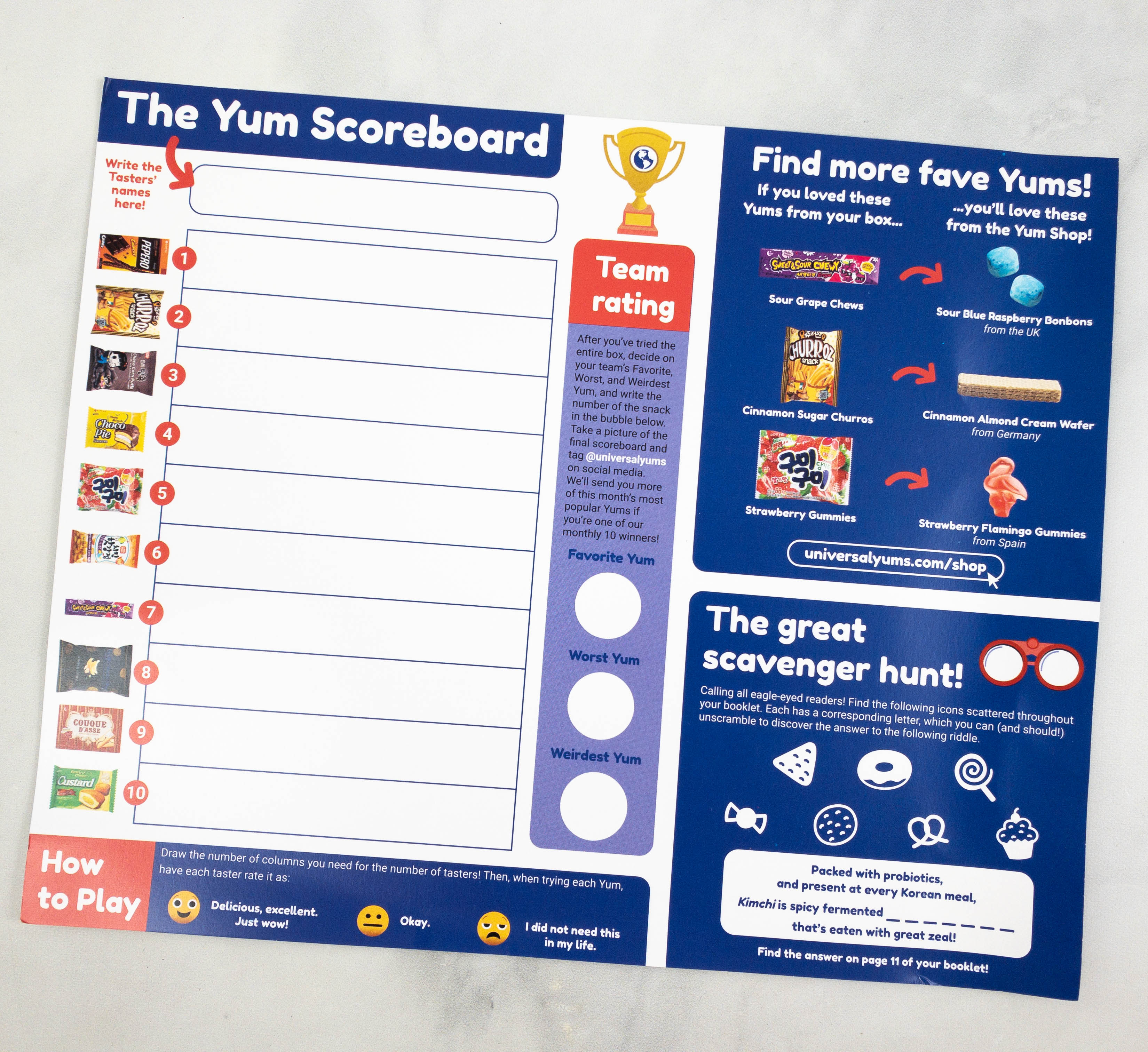 At the back is The Yum Scoreboard where you can rate all the snacks. You can also vote on an upcoming box!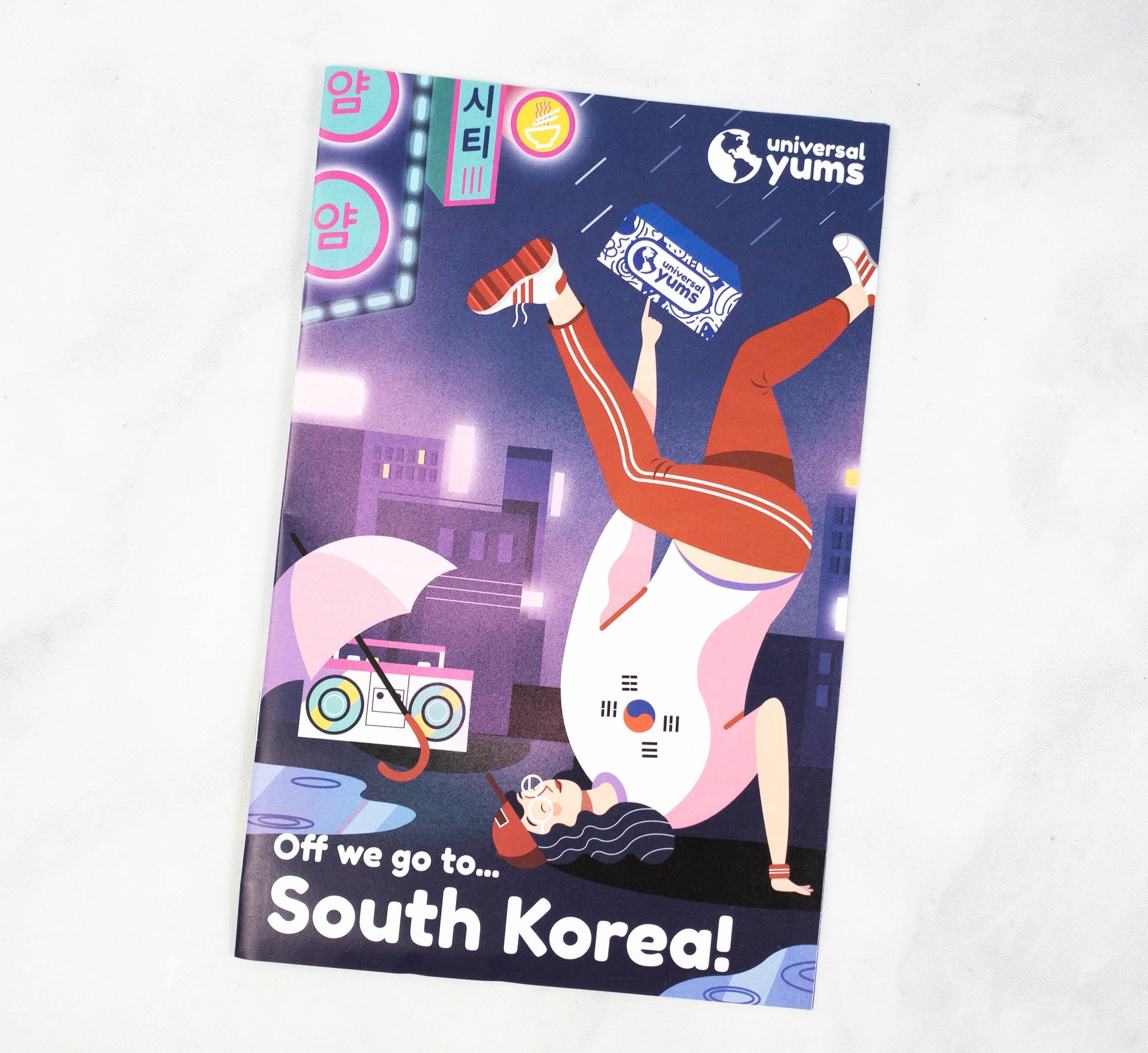 Aside from the card, the box includes an information booklet.
At the back, they featured items available in The Yum Shop.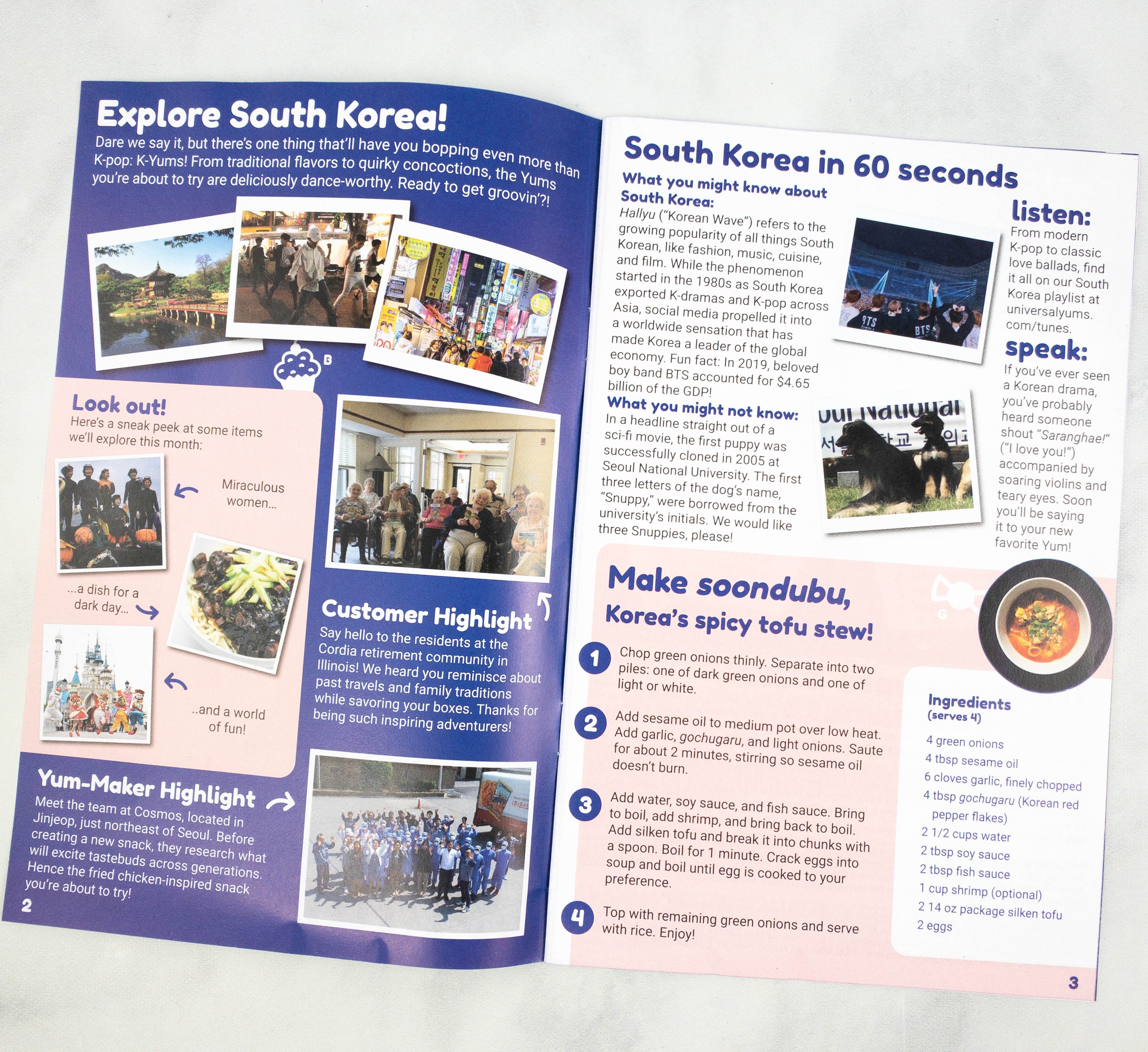 Inside the booklet, there are more fun facts about South Korea, and some sneak peek of the country's rich culture and destinations. There's even a recipe for soondubu, Korea's spicy tofu stew!
Here's a trivia page where you can test your knowledge about this wonderful country!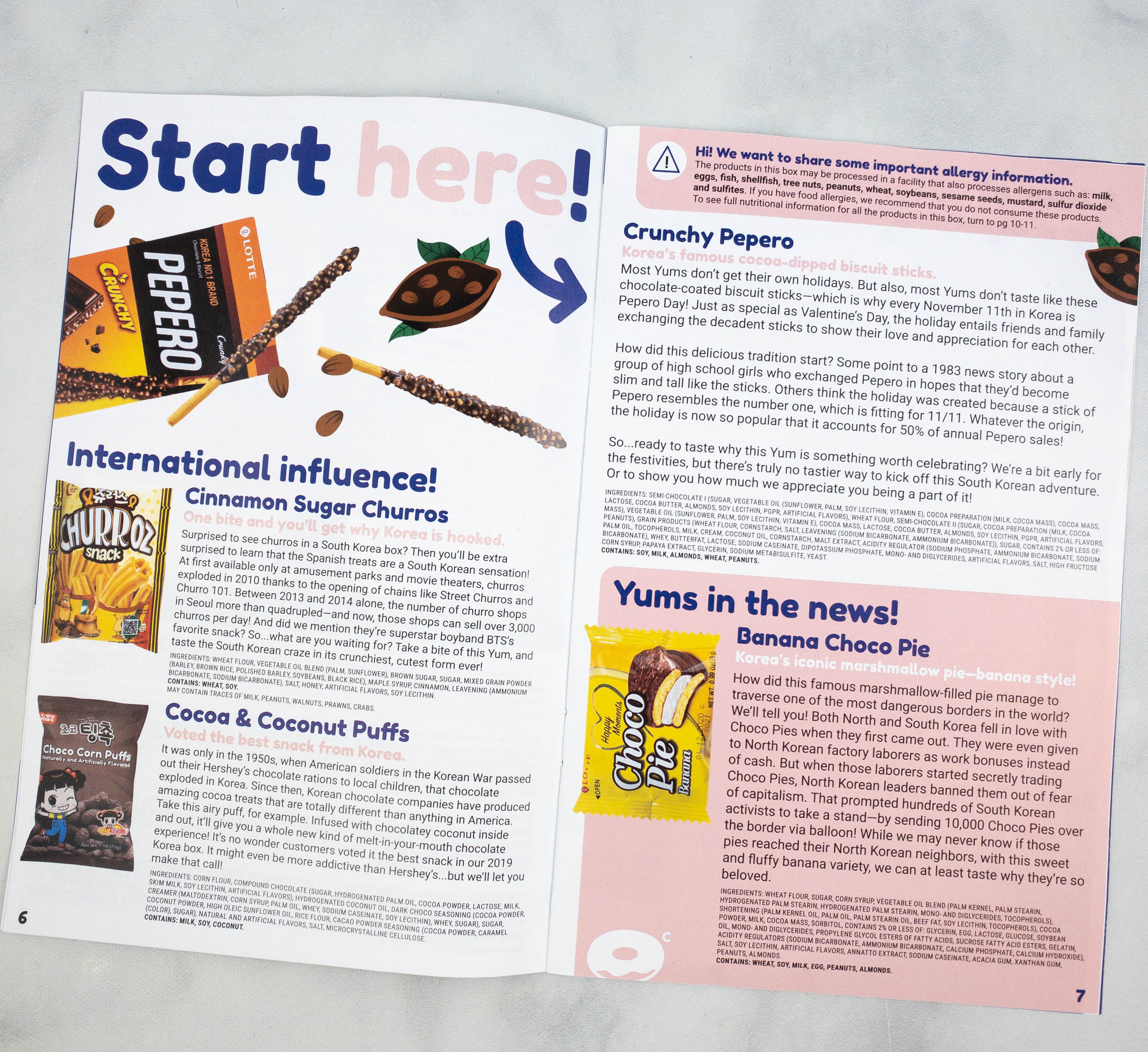 This booklet also lists all the snacks inside this box.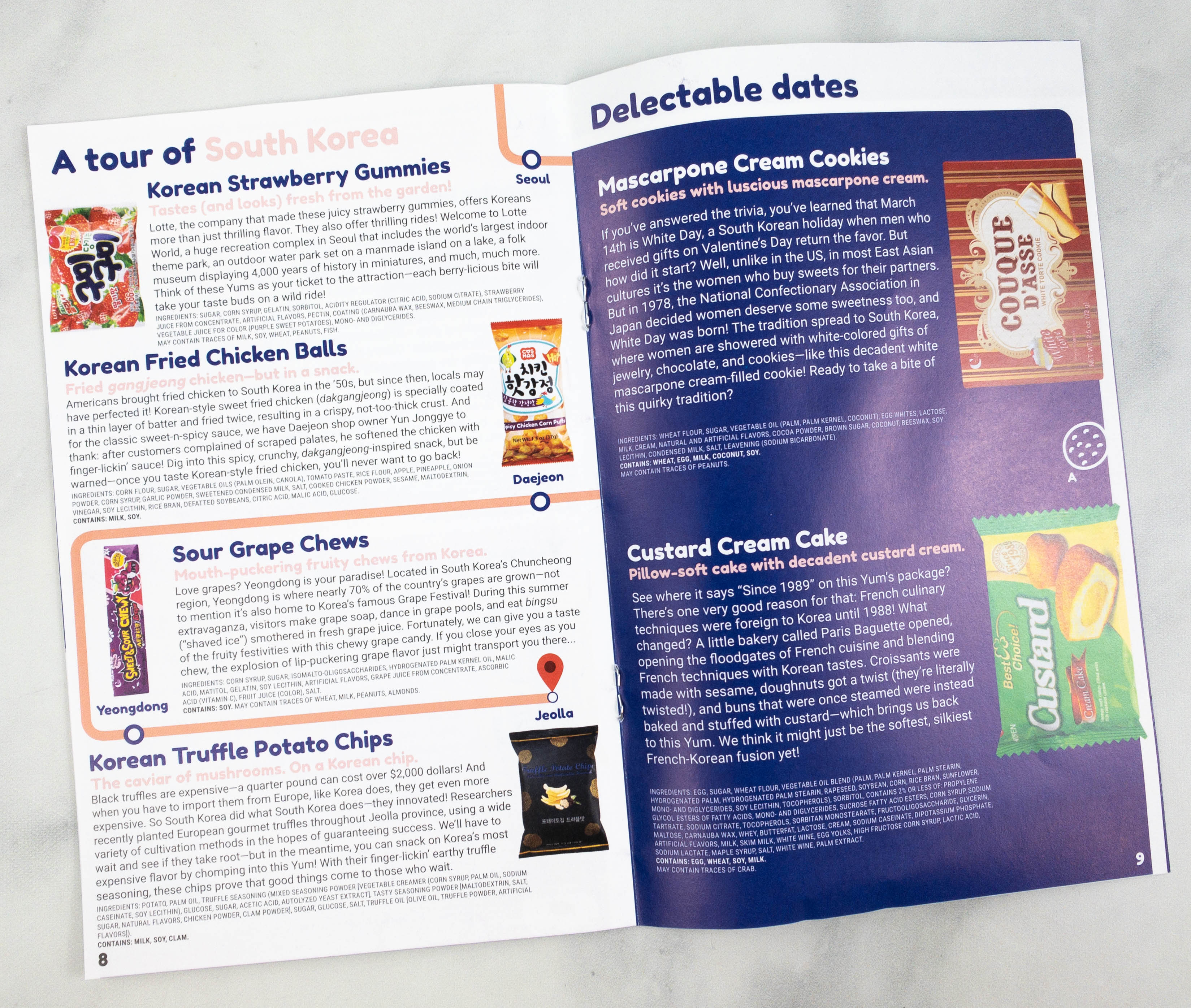 Each snack comes with a photo and a long description in the booklet!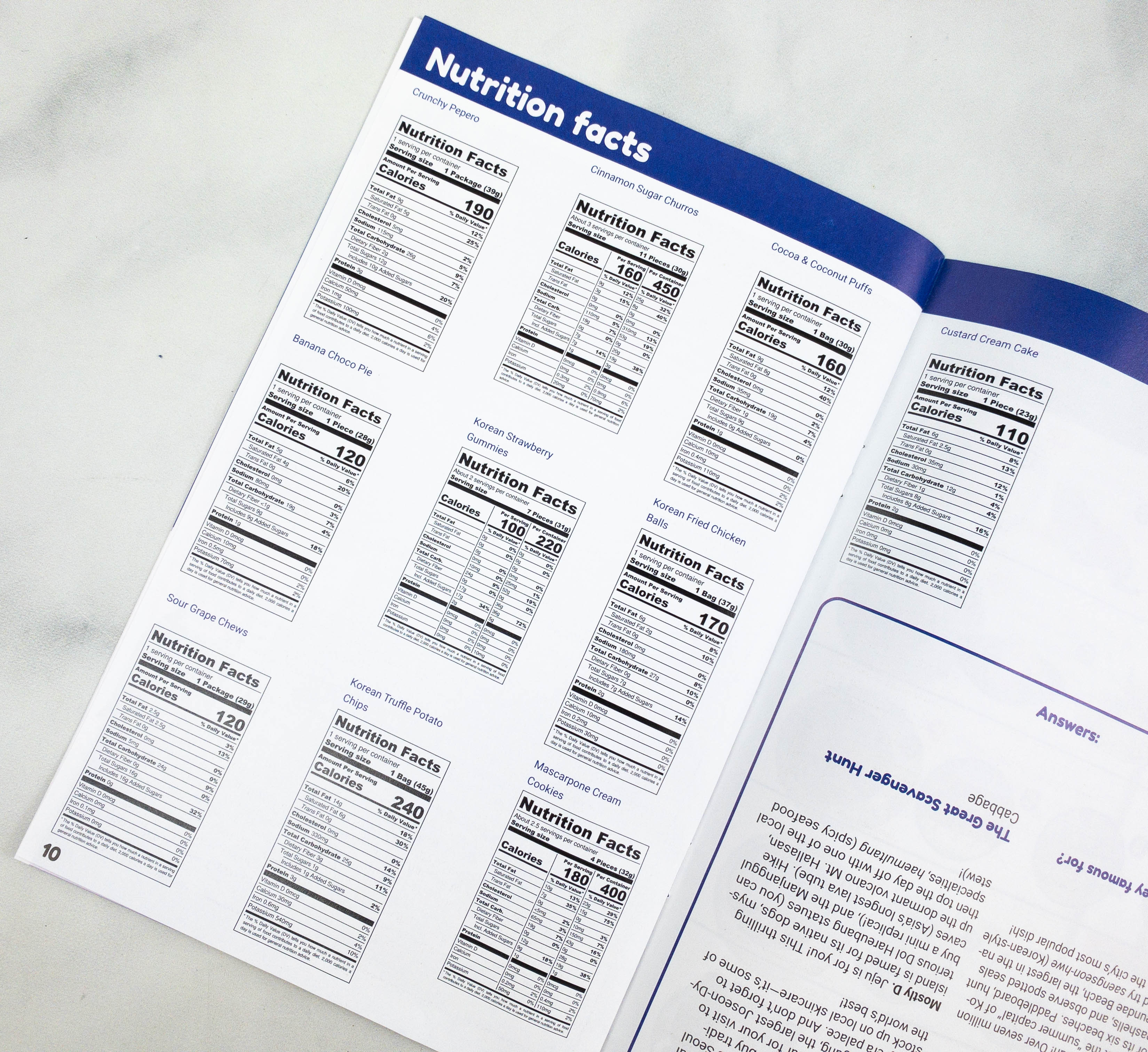 They also included the Nutrition Facts of each item this month.
There are even fun quizzes you can play on your own or with friends!
I loved reading this before taking a bite of this month's snacks!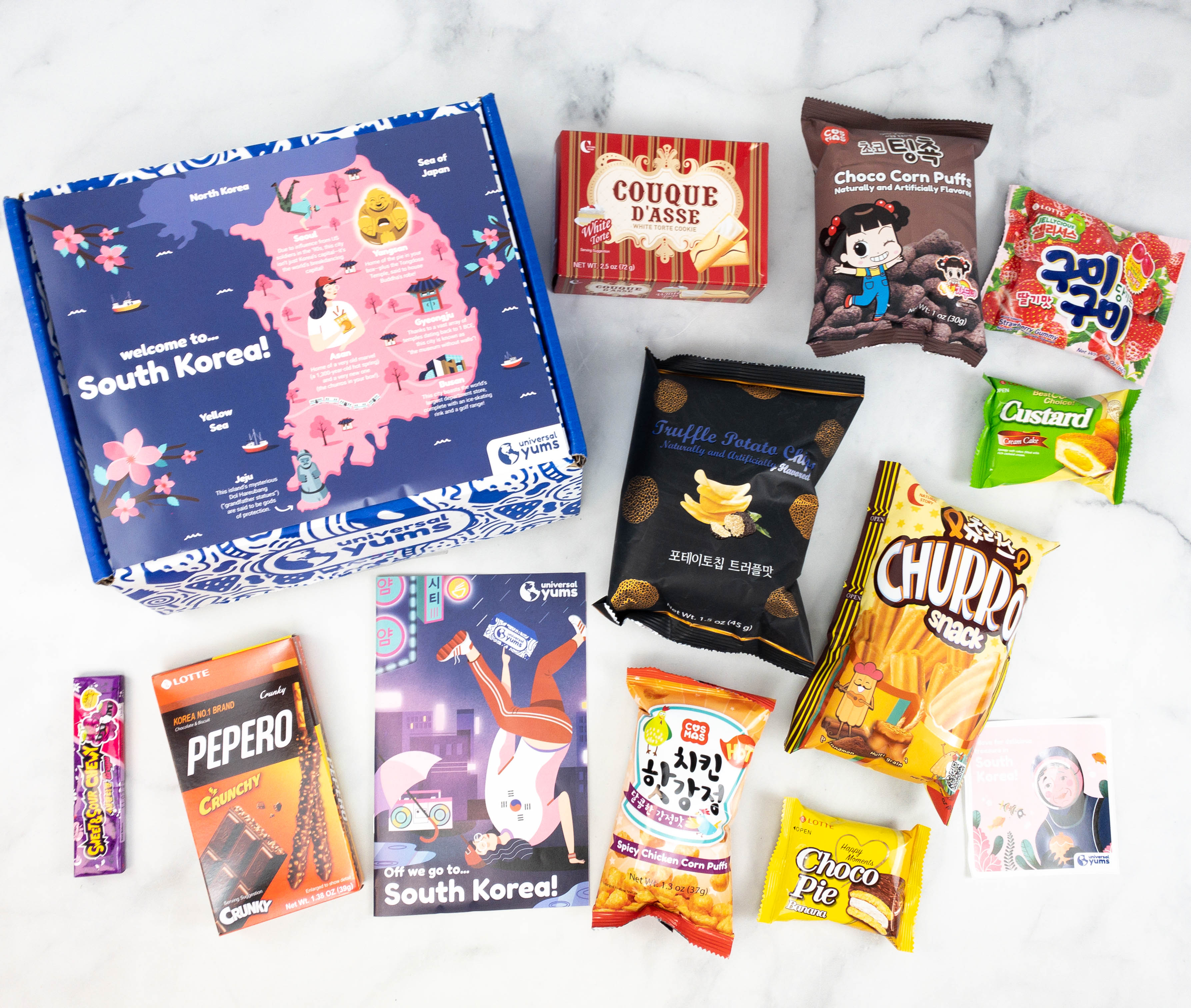 Everything in my June 2021 box!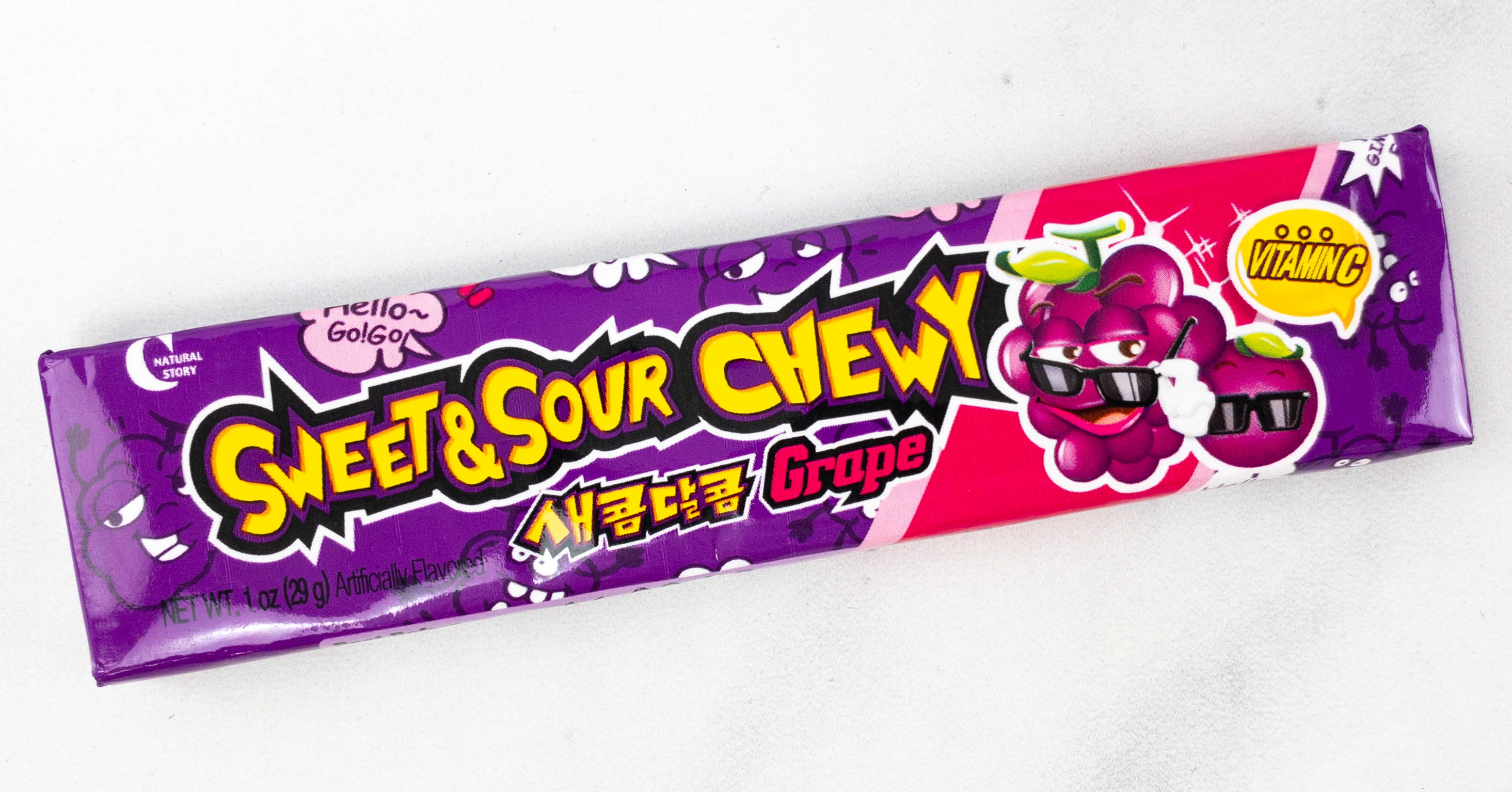 Sour Grape Chews. Here's a pack of chewy grape-flavored candy, in honor of South Korea's famous grape festival. It's bursting with the fruity and refreshing flavor of grapes and the texture is perfect. It's soft and it doesn't stick to my teeth!
Crunky Pepero. Pepero is a popular snack in Korea, and they even have a holiday for it! These yummy cookie sticks come in different flavors. The ones I received in this box are called Crunky because they are coated in luscious cocoa with rice puffs for the extra crunch. They are so good, I can't stop at one piece!
Korean Fried Chicken Balls. Here's something for the spicy snack lovers, a pack of corn puffs infused with a sweet and spicy fried chicken flavor. Each piece is crunchy and the kick of heat is satisfying. These are a delight to munch on while watching TV or a movie!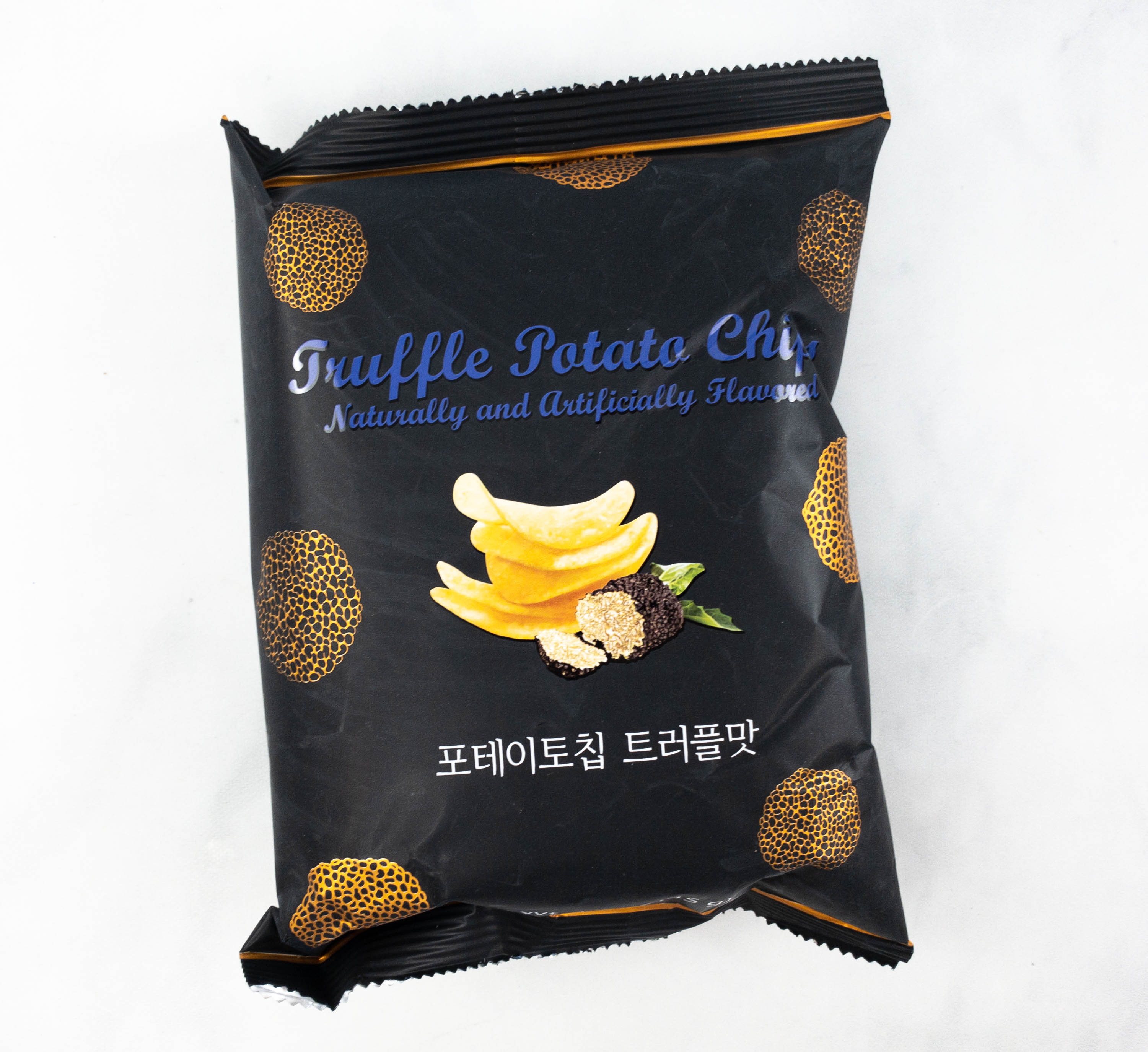 Korean Truffle Potato Chips. Here's a pack of luxurious potato chips that's rich in truffle flavor! I could really taste the earthiness of the truffle in each bite. Also, the amount of saltiness is just right. The potatoes were thinly cut as well.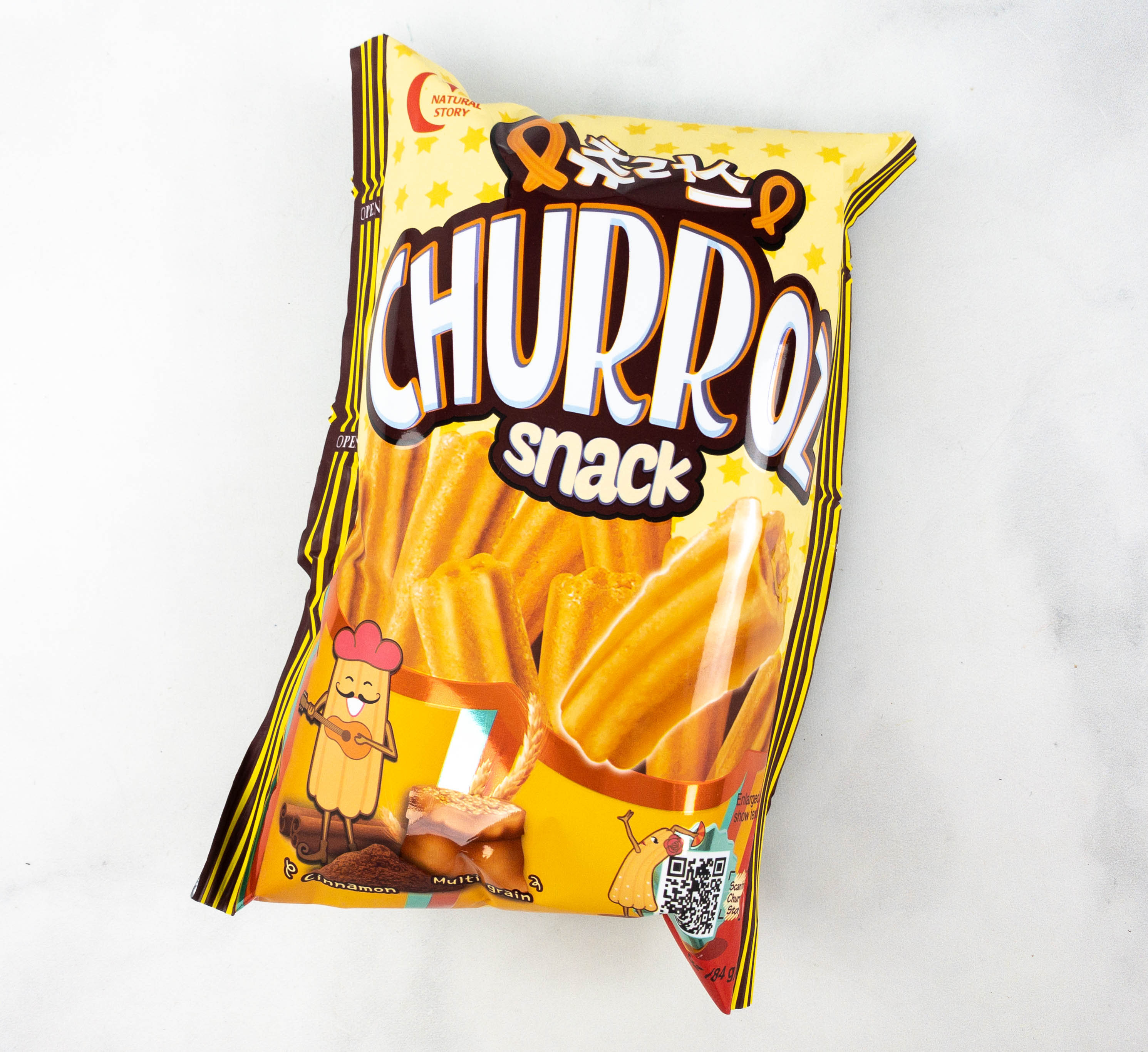 Cinnamon Sugar Churros. These churros have a nice cinnamon flavor! They are sprinkled with sugar for added sweetness. This snack is already good as is, but it would also go well with a chocolate dip. Churros originated in Spain but it's a big hit in South Korea, that's why they included this in the box!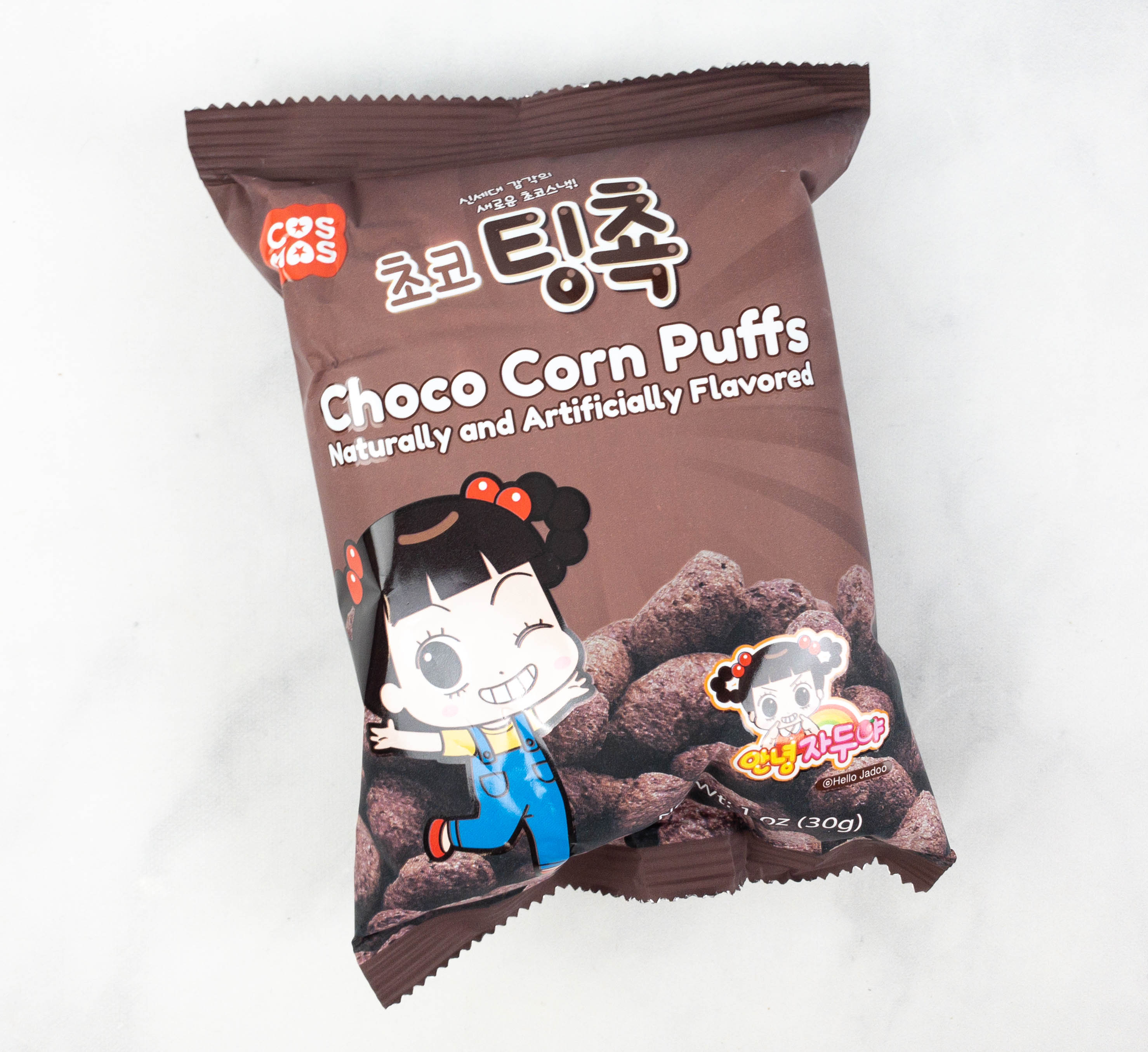 Cocoa & Coconut Puffs. Here's another pack of corn puffs! This time, it has a sweet cocoa and coconut flavor. Each puff is light and airy and super chocolately, and it melts in the mouth!
Mascarpone Cream Cookies. These soft cookies are filled with mascarpone cream! Koreans have a holiday called White Day where women receive white-colored gifts that range from fashion items and jewelry to yummy snacks like this one.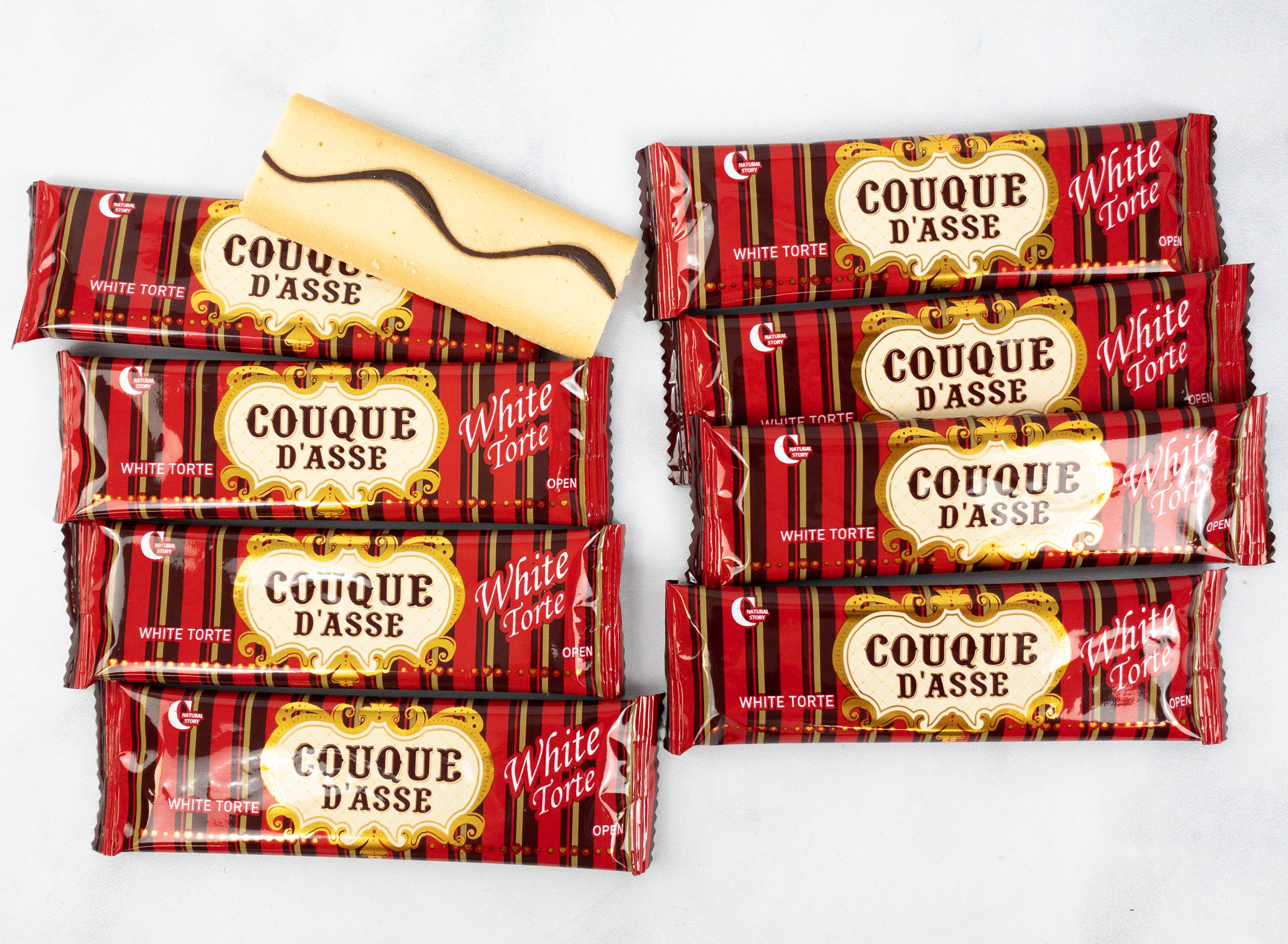 Inside the box are individually packed cookies. They are decadent, and they would pair well with a hot beverage as well.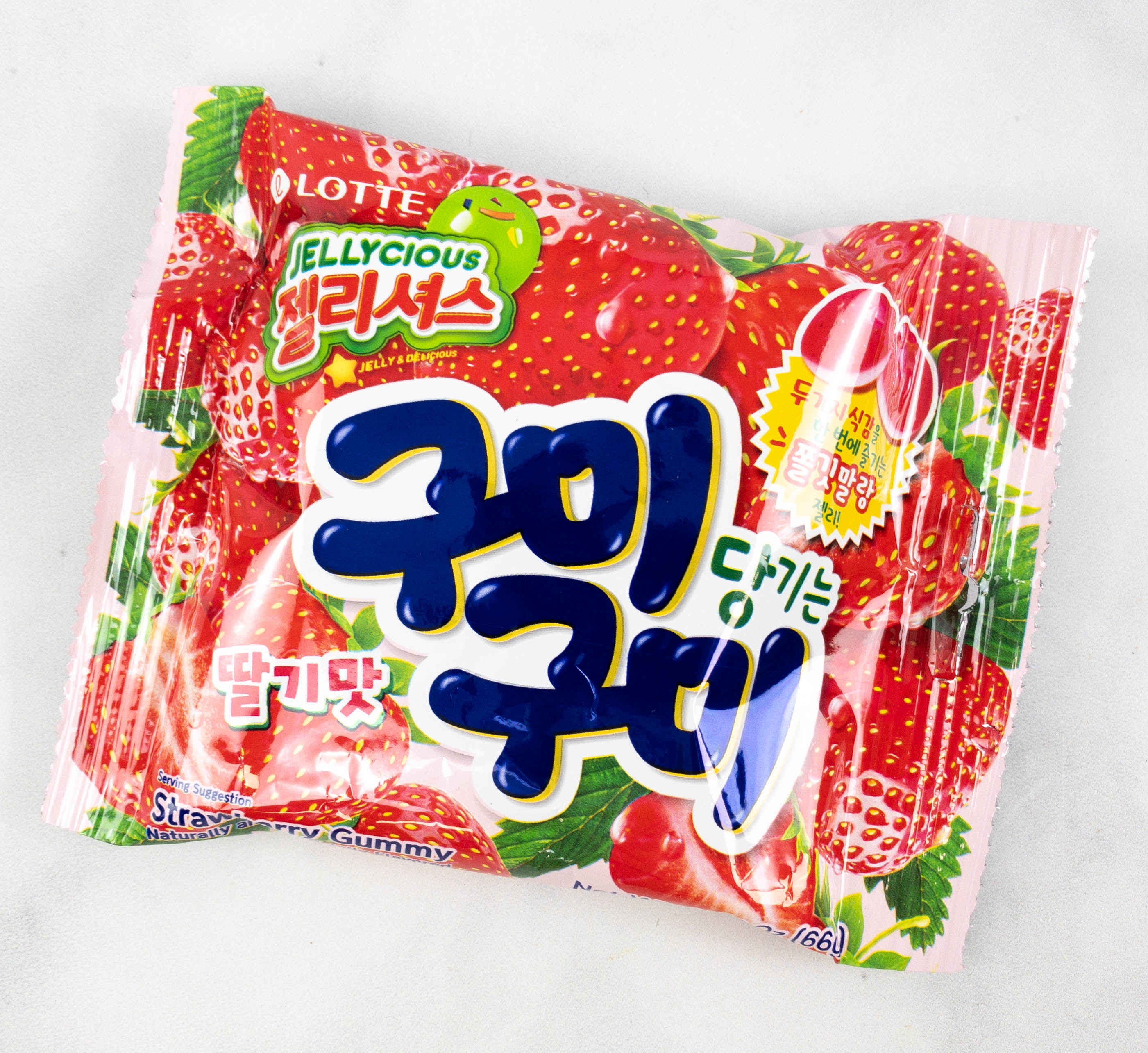 Korean Strawberry Gummies. I love gummy candies! This pack of gummies from Korea are strawberry flavored. They are fun to chew on and they have a good balance of sweet and tart flavors.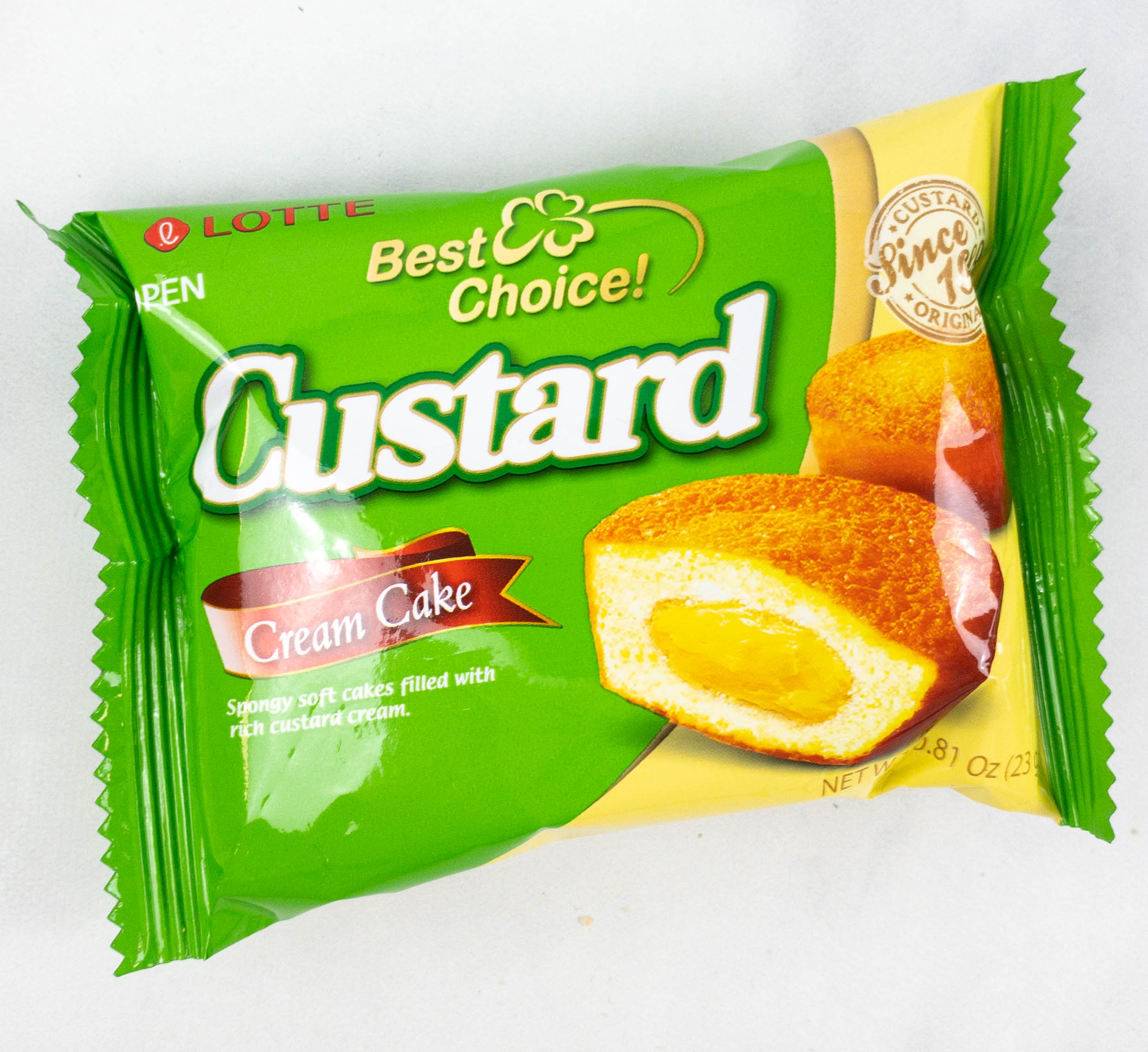 Custard Cream Cake. This custard cream cake is the perfect dessert to have after a meal. It's light and soft, plus the custard cream in the middle is just so rich and delicious.
Banana Choco Pie. To cap off the box, here's another well-loved Korean snack, a choco pie! The moist cake is coated with rich chocolate and the filling is bursting with a sweet banana flavor. This is great whether as a quick snack or dessert. This is my favorite flavor of Choco Pie and I was thrilled to get it!
This month's Universal Yums box is loaded with some of the best flavors from Korea! There are savory and spicy snacks, as well as sweets and even fruity goodies. Of course, there are also popular Korean snacks such as the Pepero and choco pie. My favorite from this bunch is the mascarpone cream cookies! I'm glad I received a whole pack because they are so sweet and tasty. Second pick is the Churros. I also like the Korean truffle potato chips and the corn puffs infused with a sweet and spicy chicken flavor. Both of them are great companions when watching TV or some movies. They even go well with a glass of beer.  This box was a huge hit with me, because I'm addicted to snacks from South Korea. If you're an adventurous snacker, this subscription is a top choice! They send a box full of snacks from a different country every month, along with a booklet where you can learn about the featured country!
Have you tried Universal Yums? What do you think?