We have the full spoilers for the August 2021 Umai Crate, a Japanese instant noodle subscription! Sign up by 7/31 and get the August Umai Crate. You'll get an assortment of authentic Japanese noodles to satisfy your cravings! Expect popular Japanese noodle brands, as well as noodles that are either hard to find in US stores or too pricey to buy in retail.
DEAL: Save $3 on your first box! Use coupon code HELLO.
OR Use the coupon code CHOPCHOP at checkout to get a FREE Character Chopsticks with your first crate!
Boxes will include: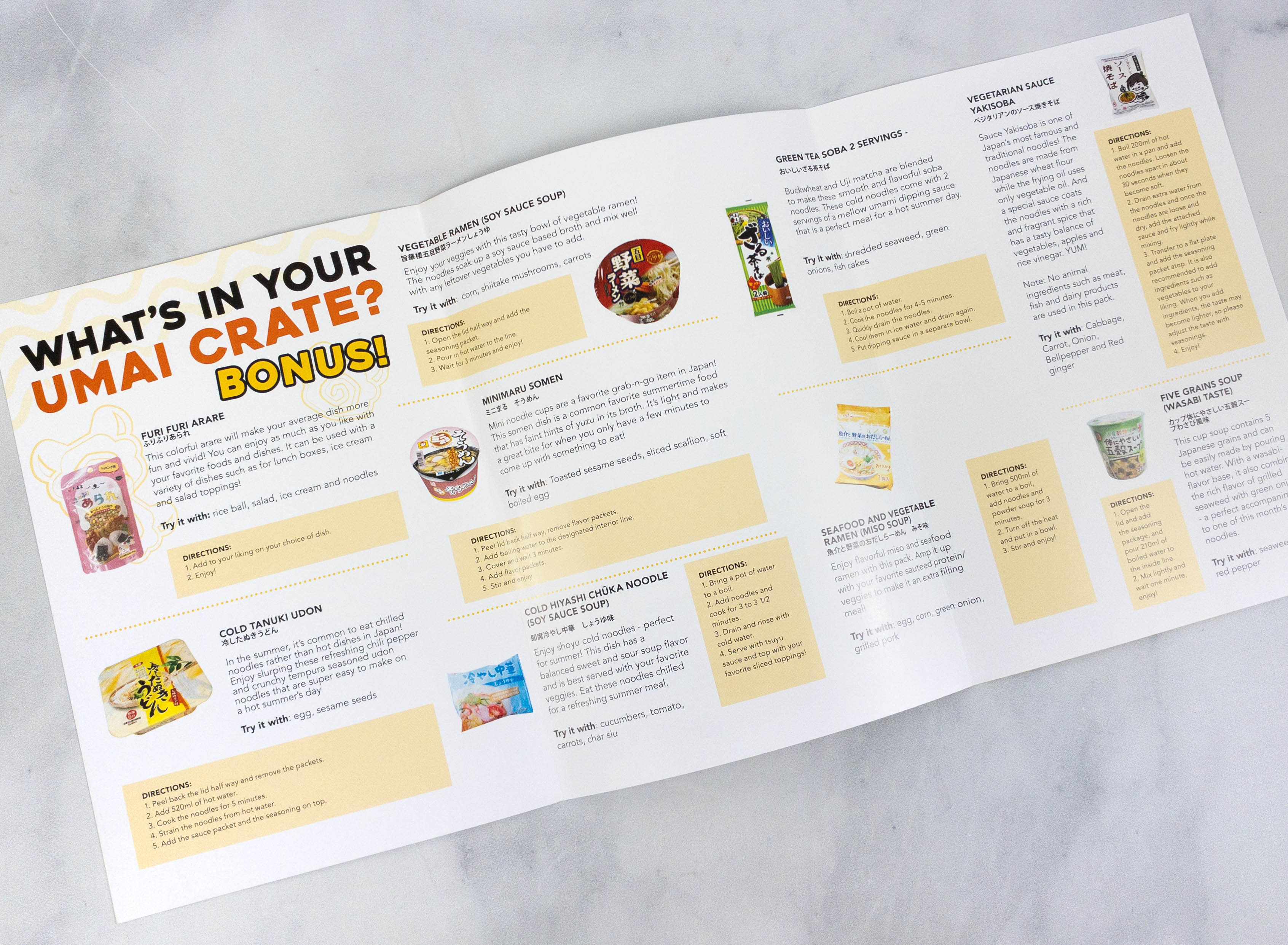 Ready to customize your summer dishes?  Mix it up by adding veggies to the 5 Grain wasabi soup or the ramen. Or, grab and go with the Yuzu Somen. Try the green tea soba matcha flavored noodles with an umami dipping sauce.
Each Crate will include:
Cold Tanuki Udon
Vegetable Ramen (Soy Sauce Soup)
Minimaru Somen
Cold Hiyashi Chüka Noodle (Soy Sauce Soup)
Green Tea Soba
Seafood & Vegetable Ramen (Miso Soup)
Vegetarian Sauce Yakisoba
Five Grains Soup (Wasabi Taste)
BONUS: Furi Furi Arare.
Umai Crate is a monthly subscription box from the Japan Crate family that brings you exclusive Japanese-style noodles every month. The subscription costs $49.95 per month, and you'll get 7-8 noodles straight from Japan, plus bonus goodies!