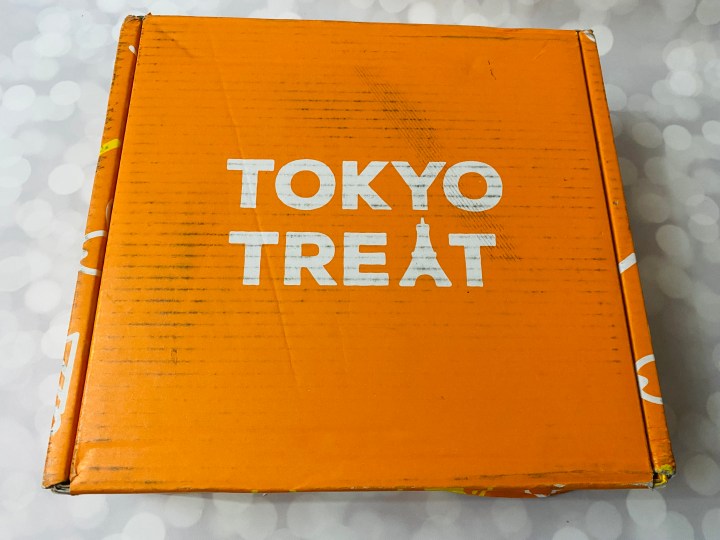 Tokyo Treat is a monthly Japanese snack and candy subscription box that is shipped directly from Japan. Tokyo Treat's Japanese snack and candy subscription box is a reader fave and made the list in our 2021 readers' choice picks of best snack and candy subscription boxes!
There are two box sizes — Classic ($25) and Premium ($35). As always, shipping is free worldwide.
The Classic box includes 12 items altogether — 4 popular snacks, 4 share packs (new), 2 dagashi snacks, 1 DIY candy kit, and 1 kinosei (quirky) snack.
The Premium box includes 17 items — 5 popular snacks, 1 party pack (new), 4 share packs (new), 3 dagashi snacks, 1 anime snack (new), 1 DIY candy kit, 1 kinosei snack, 1 drink.
This is a review of the Premium box.
DEAL: For a limited time only, use the coupon code VACAY to get a FREE Japan Snack Vacation Bonus!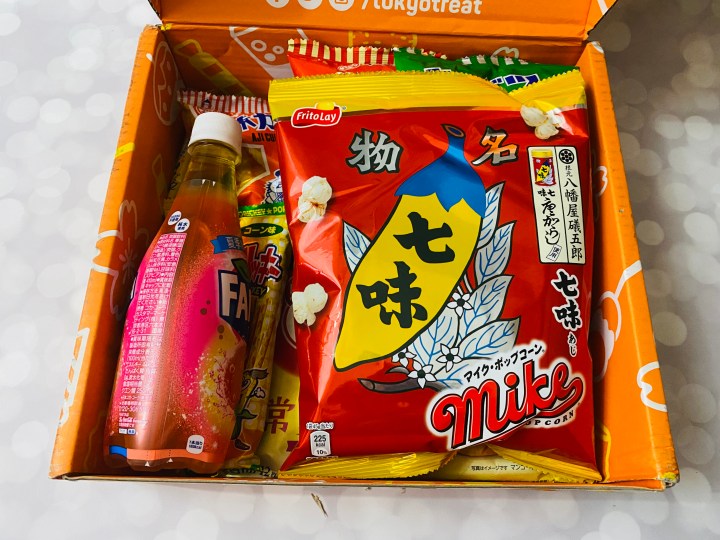 The box is jampacked, as always!
This month's box theme is TROPICAL TREATS!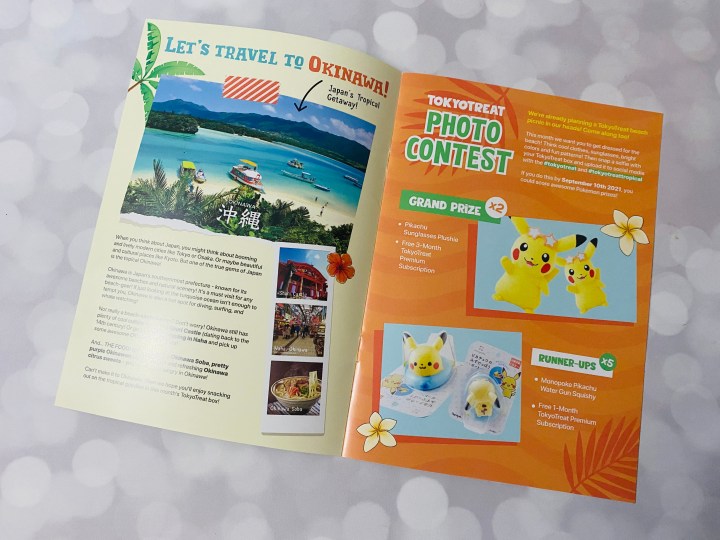 This month we're heading to Okinawa, famous for its beautiful beaches!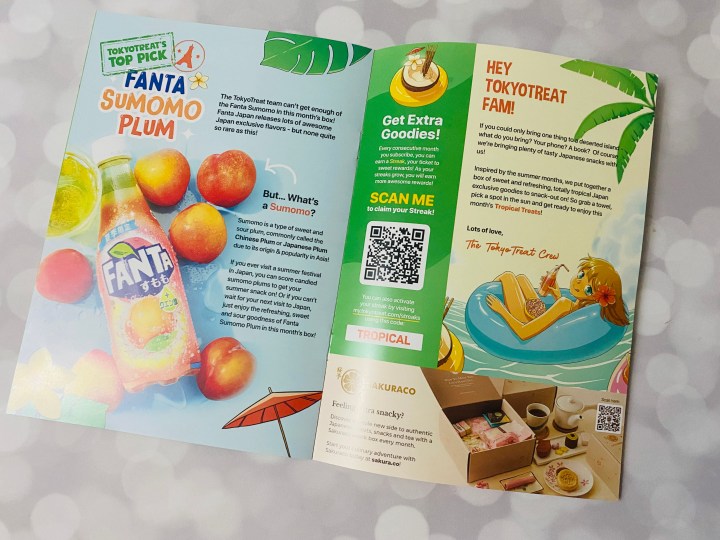 They provided a QR code that subscribers can use to claim their streak and get sweet rewards! Subscribers earn a streak with every consecutive month that they subscribe.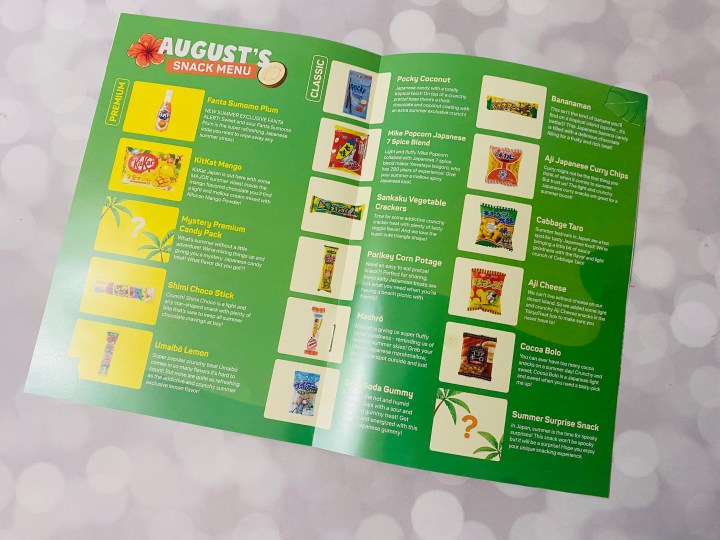 The booklet also has a list of all the items in this month's box!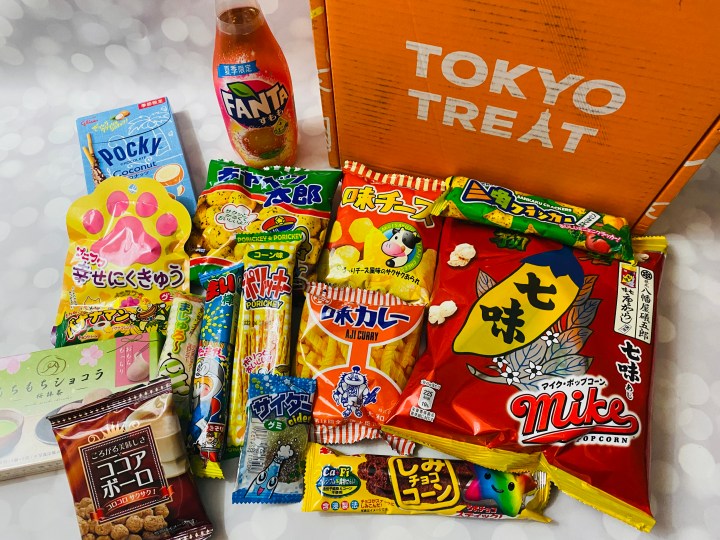 Everything inside my July 2021 box!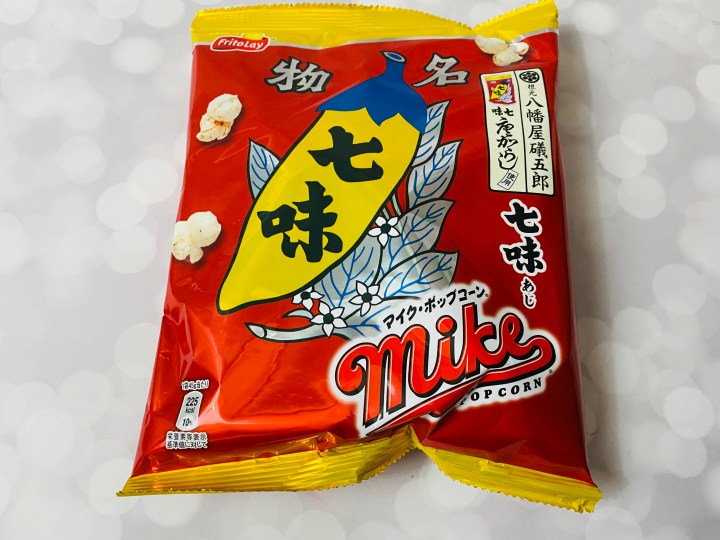 7-Spice Popcorn. This popcorn was SO SPICY! Ahhh, my mouth was on fire! It was so flavourful and delicious though!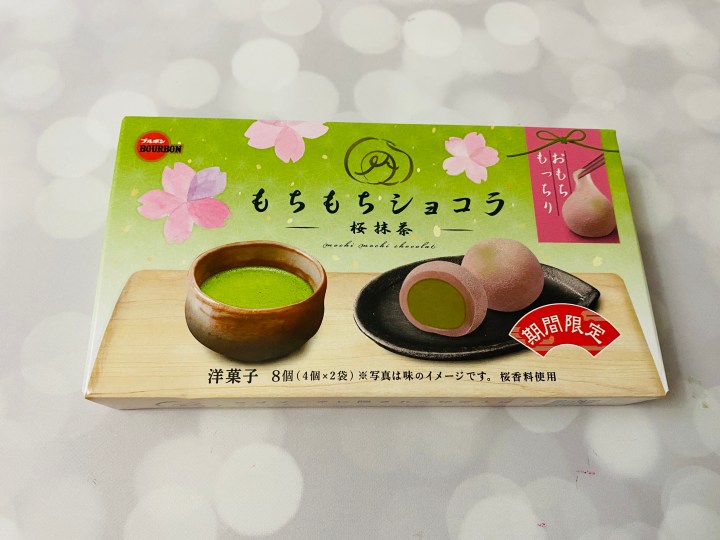 Mochi Snacks. I received a box of green tea mochi snacks as one of my surprise snacks! I don't really like green tea but I tried one and they weren't too bitter. The mochi texture is so unique to Japanese snacks!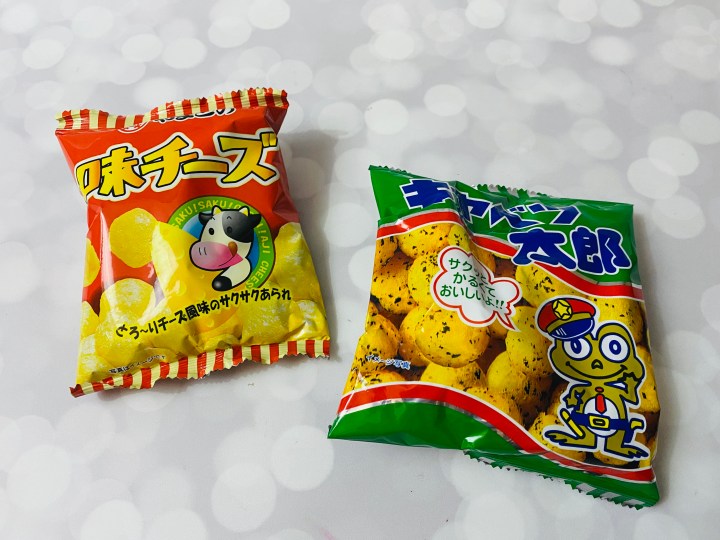 Aji Cheese Snacks. Since I last reviewed Tokyo Treat, I've been studying Japanese seriously and it's amazing how many kanji I can recognize now. 味 means "flavour"! These snacks are delicious, light, and not too strongly flavoured. I really liked these.
Cabbage Taro Snacks. Corn puffs with a very savoury seasoning on them. I don't know if I would describe it as distinctly cabbage, but a more general green flavour!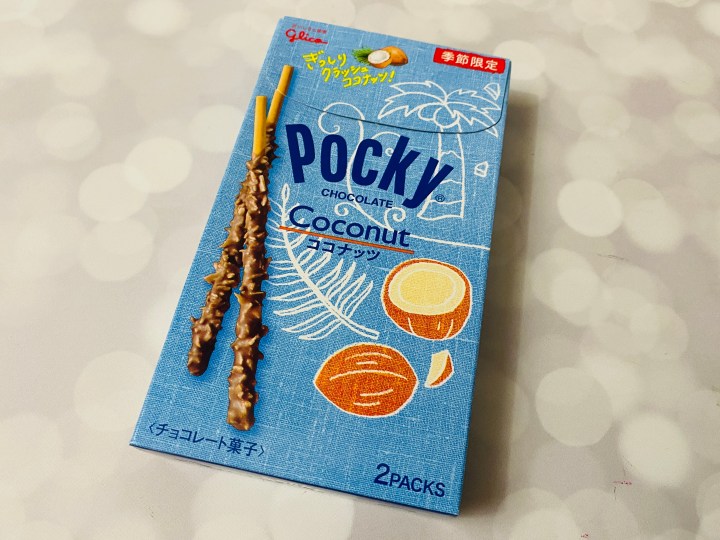 Coconut Pocky. My absolute favourite kind of Pocky! This used to be really easy to find here in Canada but not so much anymore. I was so excited to have it again.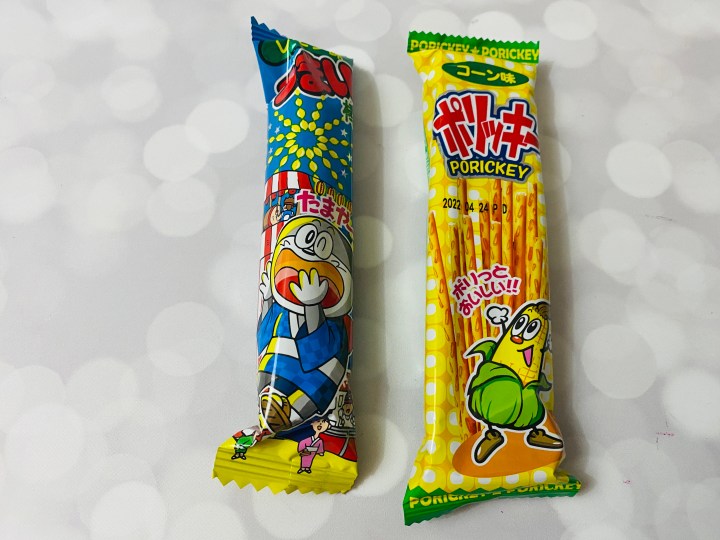 Lemon Umaibo. Umaibo is one of my fave snax from Japan. It's just a giant puffed corn treat. Usually, umaibo are savoury flavours like teriyaki, curry, or seafood flavoured, but this one is lemon flavoured! I was really surprised. It's delicious!
Porickey Corn Flavour. Porickey is similar to Pretz, and this was a delicious corn flavour. I really liked it!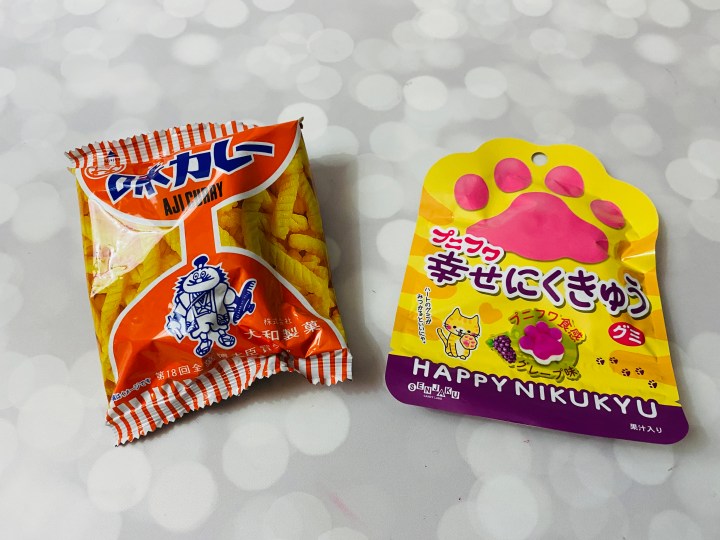 Aji Curry. By the same brand as the cheese snacks are these curry flavoured ones. They have the same light texture and flavour.
Happy Nikukyu Gummies. These adorable paw shaped gummies were another random surprise snack. They have a great grape flavour and are so squishy!
Shimi Choco Stick. This chocolatey snack seems to be made from puffed rice (or maybe puffed corn?) It's super chocolatey!
Sankaku Crackers. Tiny crackers with a delicious veggie flavouring.
Mashro. A puffy soft marshmallow snack! The flavour is subtle and not like our sugary marshamllow snacks here.
Bananaman. Another marshmallow snack! The outside is banana flavoured and the inside is chocolate!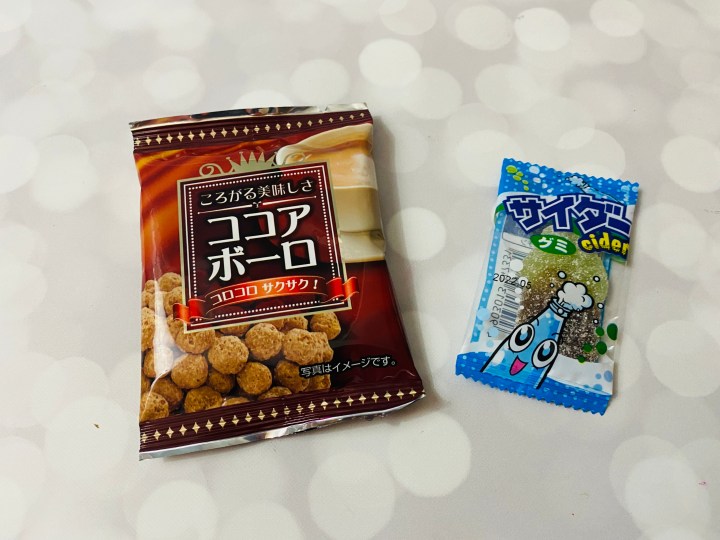 Cocoa Bolo. These small chocolate corn snacks have a slightly malted flavour to them which reminds me a bit of Maltesers. I loved these!
Sour Cider Gummy. A sour ramune soda flavoured gummy.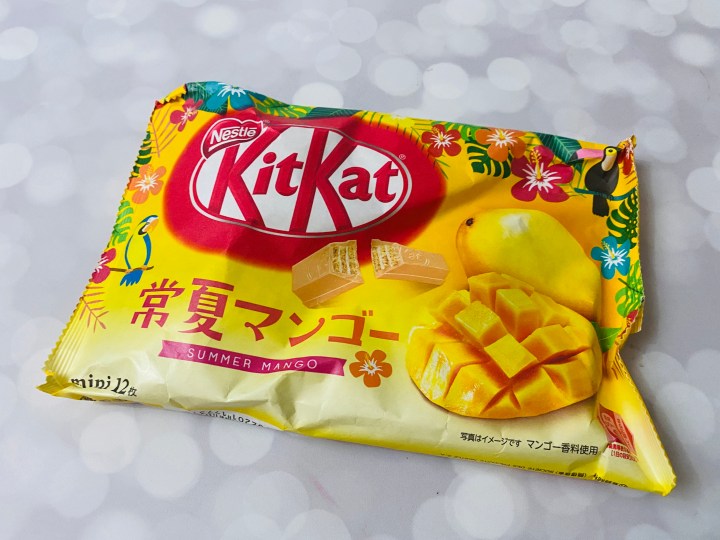 Summer Mango Kit Kats. A big bag of mini Kit Kats with a summer mango flavour. I took these in to work to share and opinions were divided. I'm firmly on team delicious because the combination of mango and chocolate is awesome!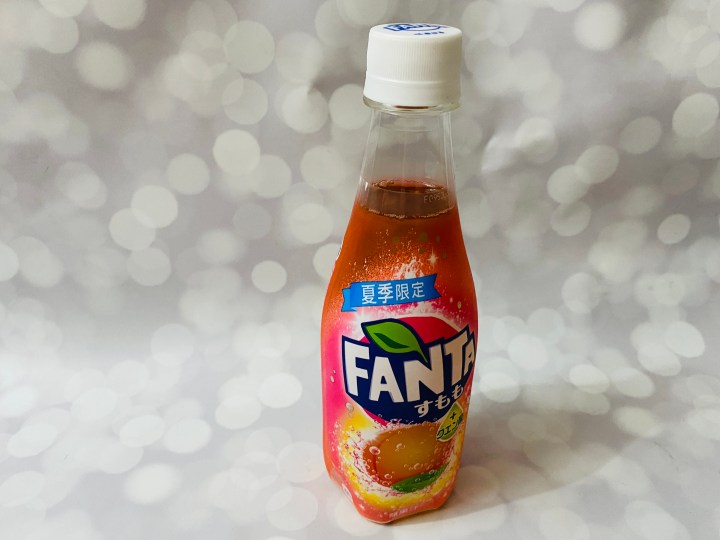 Sumomo Plum Fanta. This plum version of Fanta is sweet and sour, tangy and fruity! It's so refreshing and delicious!
The August box had so many delicious summer and tropical snacks and treats! I was the most excited to see my beloved coconut Pocky, but I also really loved the cheese and curry snacks. There were a lot of new things to try like the lemon umaibo and spicy popcorn along with limited edition Fanta to wash it all down! Tokyo Treat always sends the best treats right from Japan, and I love that there are so many limited edition goodies you can't get any other time of the year!
What did you think of this month's Tokyo Treat?