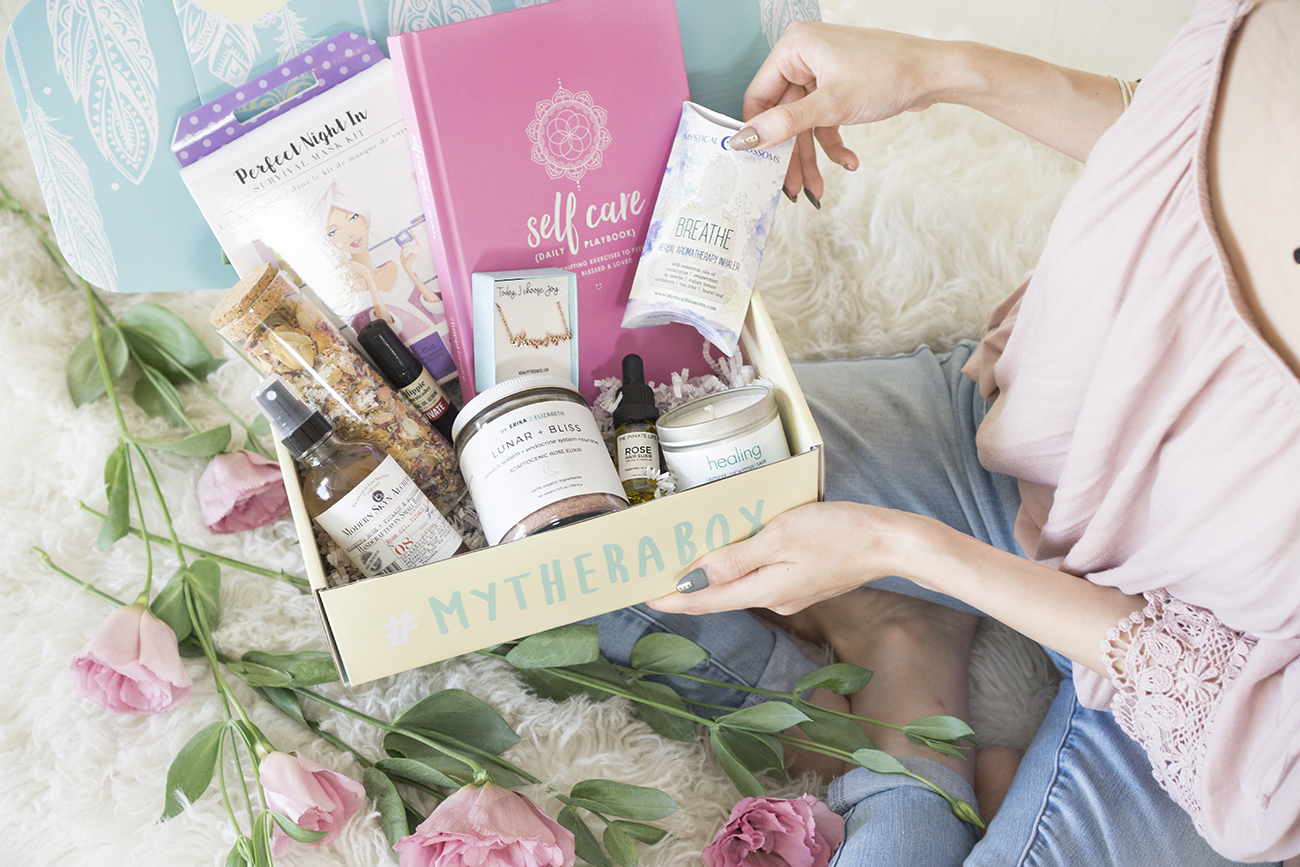 We have the first THREE spoilers for the July 2021 TheraBox! The theme is TROPICS BOX!
Think of this season as a life force, and use the warmth of the days to refresh your self-care and self-love routine! Click the button below to reserve your TROPICS box with over $145+ worth of summer goodies!
DEAL: Get 10% off your first order! Use coupon code HELLO10 at checkout.
Each box includes:
Earth Harbor Laguna Replenishing Body Serum $26
Languorous beach days are here! A bottle of glistening summer and tropical maritime bliss for your body-ody-ody, the Laguna Body Serum is a tantalizing blend of pure botanical oils, including Blue Yarrow, Marine Algae, Coconut, Rosehip, and Geranium Blossoms. This synergistic island blend promotes feelings of skin respiration and intercellular energy, while delivering deep nourishment, hydration, and a gorgeous luster to your sweet skin. Plus, it's made with high-quality maritime products that are non-toxic, synthetic-free, plant-based, ethical, and sustainable! Enjoy the exquisite aroma — reminiscent of a fresh floral breeze — as your skin absorbs this beautiful, non-greasy, nutrient-dense serum leaving your skin petal-soft and instantly gleamy! ~~ FUN FACT: Earth Harbor donates to 1% For The Planet® to protect the world's oceans + help solve the global water crisis! They also make contributions to the following organizations through every dollar with your purchase: Waterkeeper Alliance, Water For People, & Wild Earth Allies, Inc.
Tropicgyal Naturals Scalp Treatment $36.99
Give a little more TLC to your hair and scalp when the mercury rises! The ultimate multitasker for a happy scalp, this treatment is made exclusively to help revitalize and rejuvenate the scalp, making it feel healthier, happier, shinier, and bouncier. Made with a blend of organic extracts and oils — Black Cumin Oil, known as the cure to literally everything, boasts anti-inflammatory benefits that help soothe the scalp and help with flakiness and sensitivity and Tamanu Oil, known as "Green Gold" and a native tropical evergreen found Polynesia and East Asia, which is rich in nutrients like linoleic, oleic, palmitic and stearic acids, nourishes the hair deeply, contributes to hair growth and helps combat scalp fungal infections. We love it, our hair and scalps love it and this treatment is magic, no matter what your hair texture is. Good for you and the environment, it's also vegan, cruelty-free, preservative-free, and contains zero synthetic fragrances!
Microcosm Publishing Boundaries Conversations Deck $14.95
For everyone that's tried to get into a new self-care routine but ended up dropping it like a bad habit, we hear you. Summer is mostly synonymous with full calendars and endless parties, making time for yourself seem like an impossible thing to do. But carving out some me-time during this hectic season can make a world of difference. It's the soul's tropical holiday — an opportunity to take a step back and practice self-compassion by reminding yourself that your needs are important, too! We are firm believers that happiness is a consistent practice & self-care is paramount to a balanced life. This month's Happiness Boosting Activity, the Boundaries Conversation Deck: What Would You Do?, includes 52 cards that will prompt reflection and conversation about your and others' boundaries, needs, consent, and relationships. Think and ask yourself — what are your deal breakers? What are your values, needs, and desires? What is your personal definition of consent? What would you do if someone stole your place in line? What if a friend says you've hurt them? There are no right or wrong answers, only your answers. This deck will help you reflect on your past as you create strategies for recognizing your triggers, relating your boundaries to others, and communicating ideas more effectively in the future. Use this time to connect with yourself and pay attention to how you feel and what you need. Shuffle the deck and start whenever you're ready. Simply pick a card, reflect on the question and walk yourself through the answers. You can use the deck as a self-care starter or as day-to-day self-assessments or as weekly self-care challenges. Even if you're busy and it doesn't seem like the right time, challenge yourself to make time for some self-conversation and create space in your life for self-care even for just a few minutes daily.
Plus, we have the full reveal of the June 2021 TheraBox! It's the HELLO, SUMMER BOX!
From wellness courses, reviving elixirs, refreshing scents, to happiness activities, this box will make your summer the best one yet! Check out the full-reveal of the latest HELLO, SUMMER box with over $175+ worth of summer essentials!
Each box includes:
Earth Harbor Sunstone Hair Revive Elixir $30
Chiky Botanica Glow Nectar Finishing Bronzing Oil $28
Vitamasques Super Bamboo Cream $25
Wicks + Scents  Lemongrass Vegan Bar Soap $7
Jubel Naturals Outdoor Roll-On Oil $15 CAD ($12.40+ USD)
Soulistic Root After Sun Spray $12.90
Ultima Replenisher Electrolyte Hydration Powder (6 Flavors Stickpack) $7.99
Pivot: Five Practices To Strategize and Support You Through Change By Pauline Caballero $26.95 CAD ($22.30+ USD)
30-Day Free Yoga Membership + Free 5 Day Program From Pivot Methods Worth $100
Are you getting TheraBox?