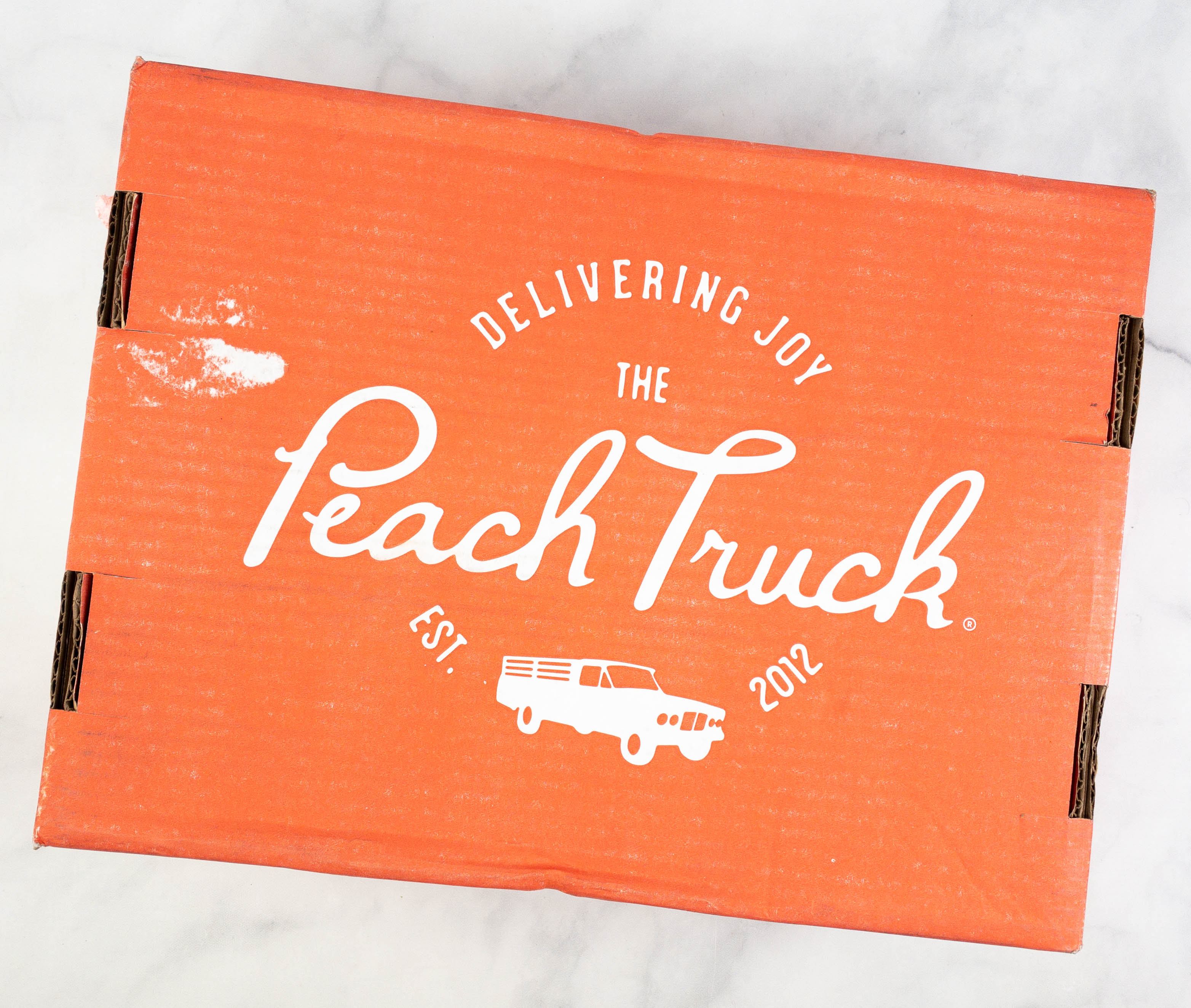 The Peach Truck sends the sweetest and juiciest peaches directly from the farm! With the full season subscription you'll get 8 weeks of fresh peaches delivered straight to your doorstep for $349.99.  Earlier in the season the price is discounted – we purchased this subscription in March for $320 as an Easter basket gift for our kids. This subscription sells out every year, but they do have half season subscriptions available, too. If you love the idea of receiving (or gifting) hard to obtain fruit, see all of our favorite fruit of the month clubs and fruit subscriptions!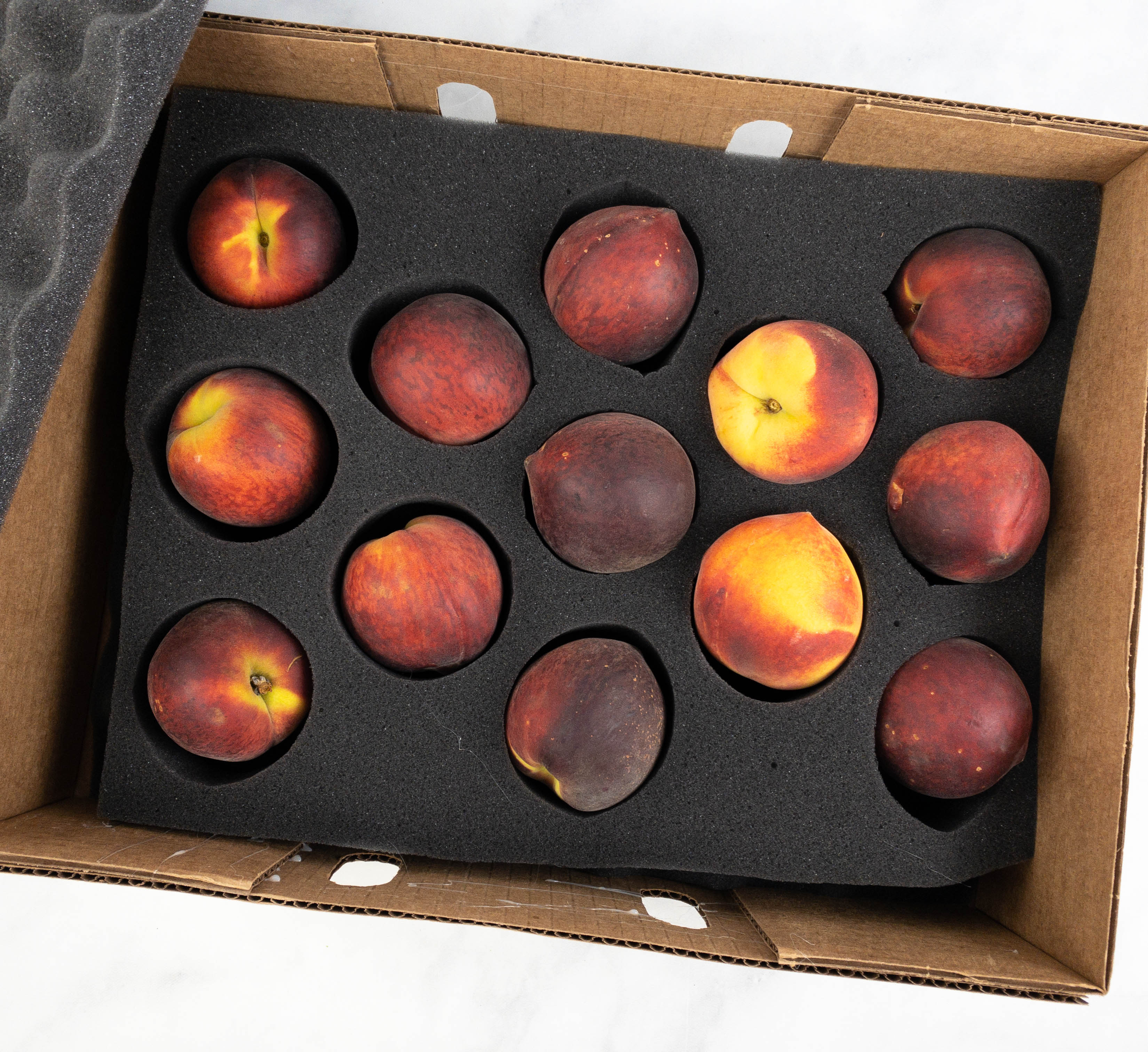 The peaches are placed in a box with foam for safety purposes during transit. There are 13 peaches nestled inside every box.
Here's a care card that's included in the box. This is a very helpful guide for those who want to make sure they eat the peaches when they're ready! They want us to spread them on our counter to test them daily, but we've found they are better kept in the box, away from little hands that poke.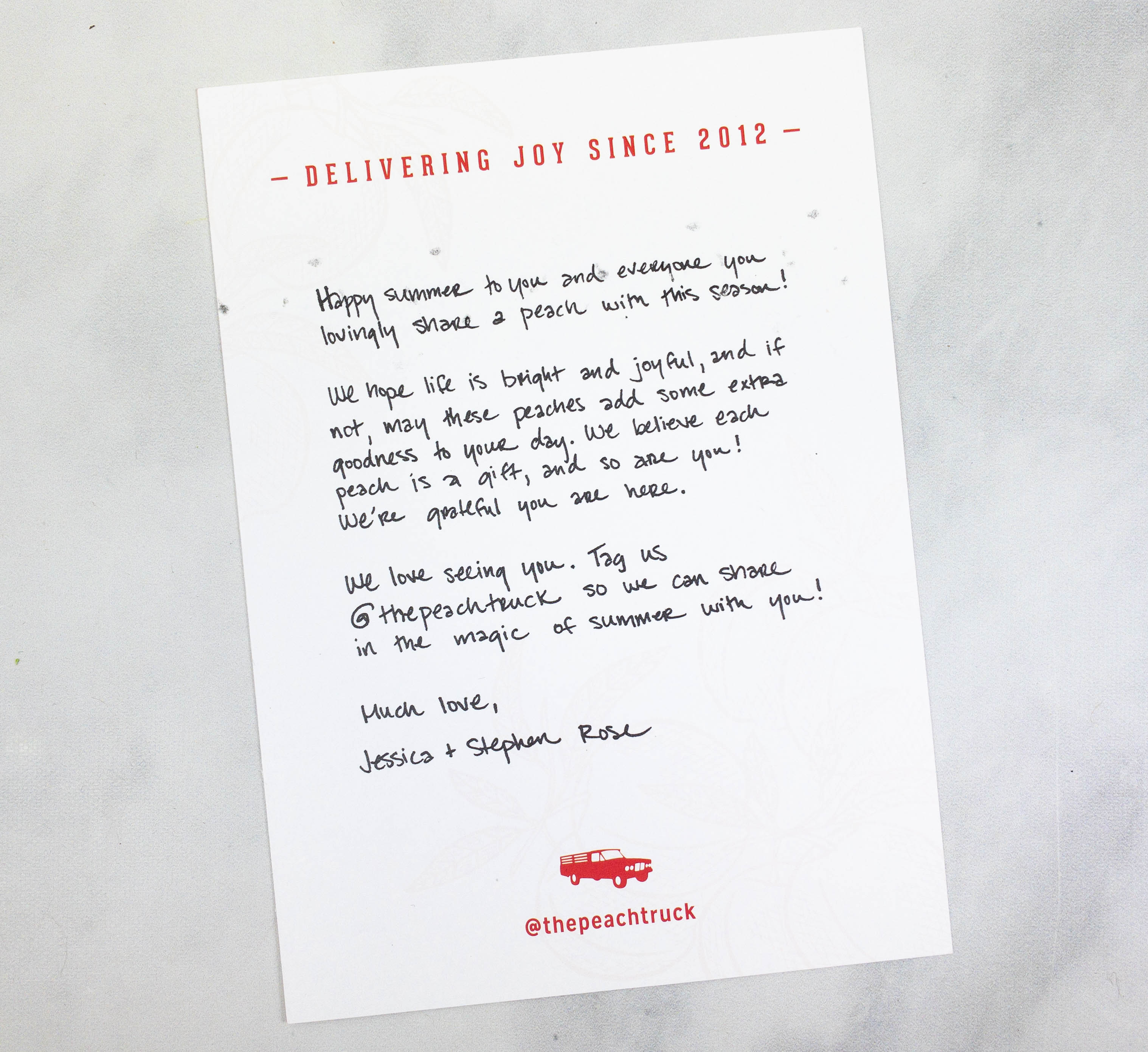 There is also a thank you card included in the box.
What there wasn't in the box: a description of the varietals featured that week! They harvest over 40 varieties of peaches each summer. For sure they had sent along more info when we subscribed, because I had notes about some of the varieties on the little card that the Easter Bunny left for the kids.
All the farm fresh peaches in our box! We'll get a box every week from the beginning of June to the end of July. If you need to miss a week, you can reschedule it. They arrive via UPS – for us mostly on Fridays (one time on Thursday). You might be lucky enough to catch the Peach Truck on their tour – local events where they bring the farm to you!
There's an additional shipping charge ($99 for the full season, $50 for half) for orders shipped to ID, MT, ND, NE, NM, NV, OR, SD, UT, WA, or WY. They cannot ship subscriptions to P.O. boxes or these states: CA, AZ, HI, AK.
The peaches look really good and I can't wait to try them!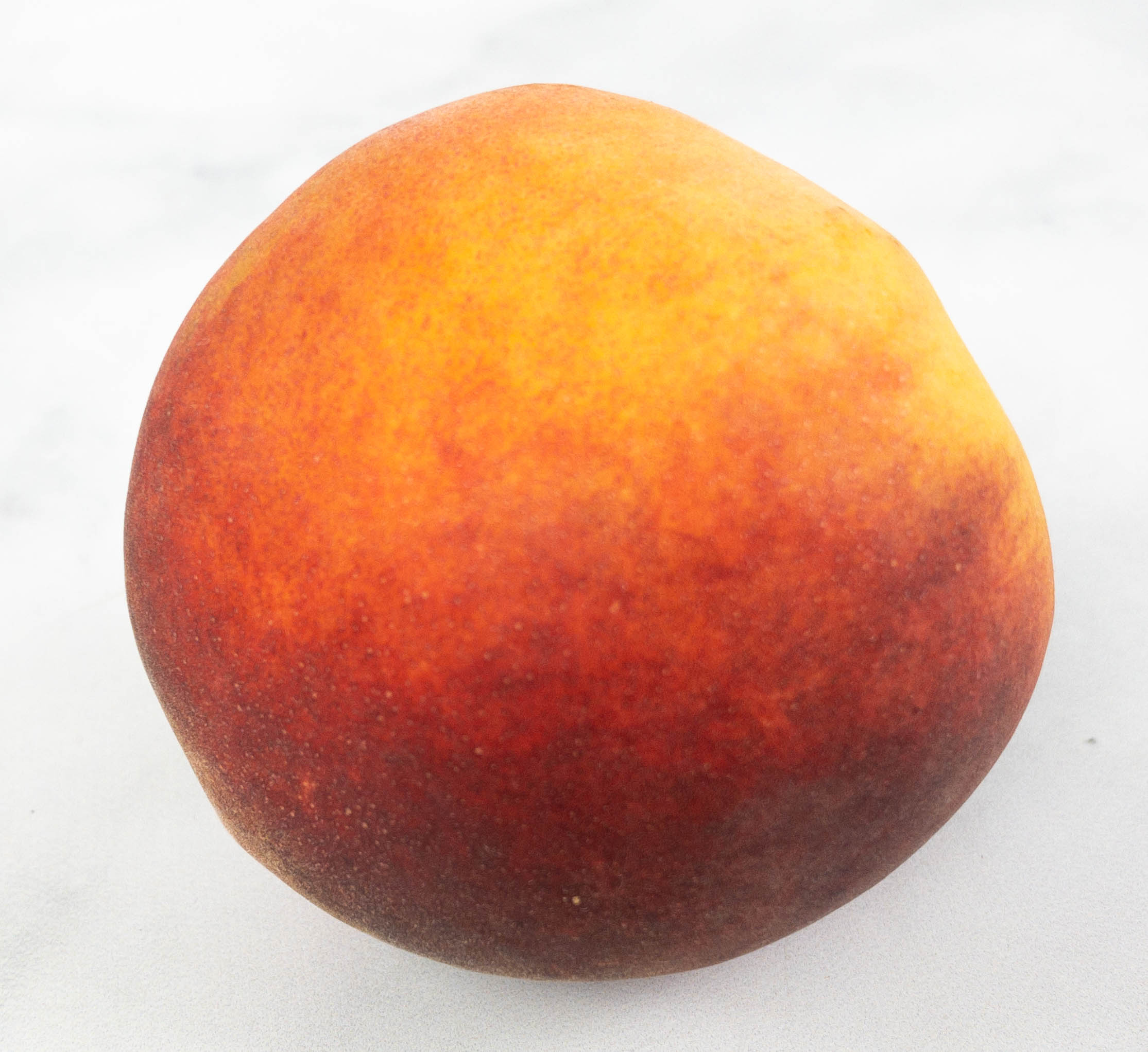 Peaches are rich in nutrients and antioxidants so they're really healthy and good for you! They also aid in digestion and improve heart health, all while also providing amazing skin care benefits. Mostly they are just summer in a little ball!
They're also known to prevent certain types of cancer and help with allergy symptoms. It contains a significant amount of Vitamin C which also helps in preventing Iron deficiency and boosting immunity!
If you're wondering where I got this Easter basket idea, I'd asked my kids what they were looking forward to most for summer – one of them said peaches! I was inspired to replace some candy with a box of fresh peaches weekly during the summer. It was quite a wait, but my kids are loving this subscription!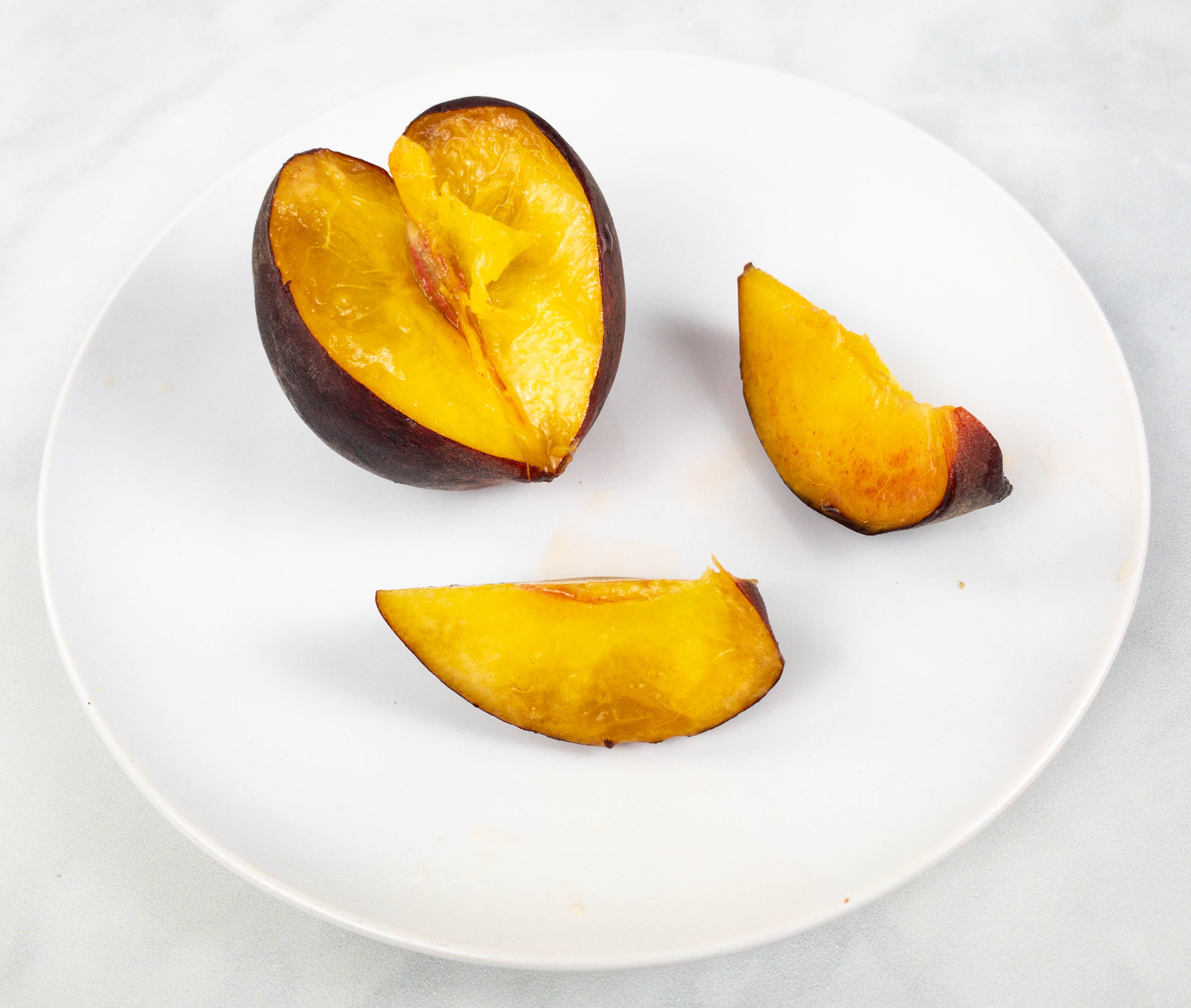 The peach was so juicy! It's sweet with just the right amount of tartness that balances the flavor out. You can eat these as is or even pair it with nuts and other fruits for a wine night with friends. We haven't had to attack the peaches using recipes yet – we have 4 kids, so this is 2 peaches a week for each person in the family, plus a bonus peach. We did add some leftover slices to a berry pie we made for Raddish Kids!
The Peach Truck is a nice box full of very fine peaches. If you're craving fresh peaches that came straight from the farm, this subscription is perfect for you! If there was a Peach Truck Tour stop near our middle-of-nowhere location, I'd for sure sign up for a big pile of peaches for cooking and canning. The subscription really is more for eating your way through summer with fresh and juicy peaches.
What do you think of The Peach Truck box?