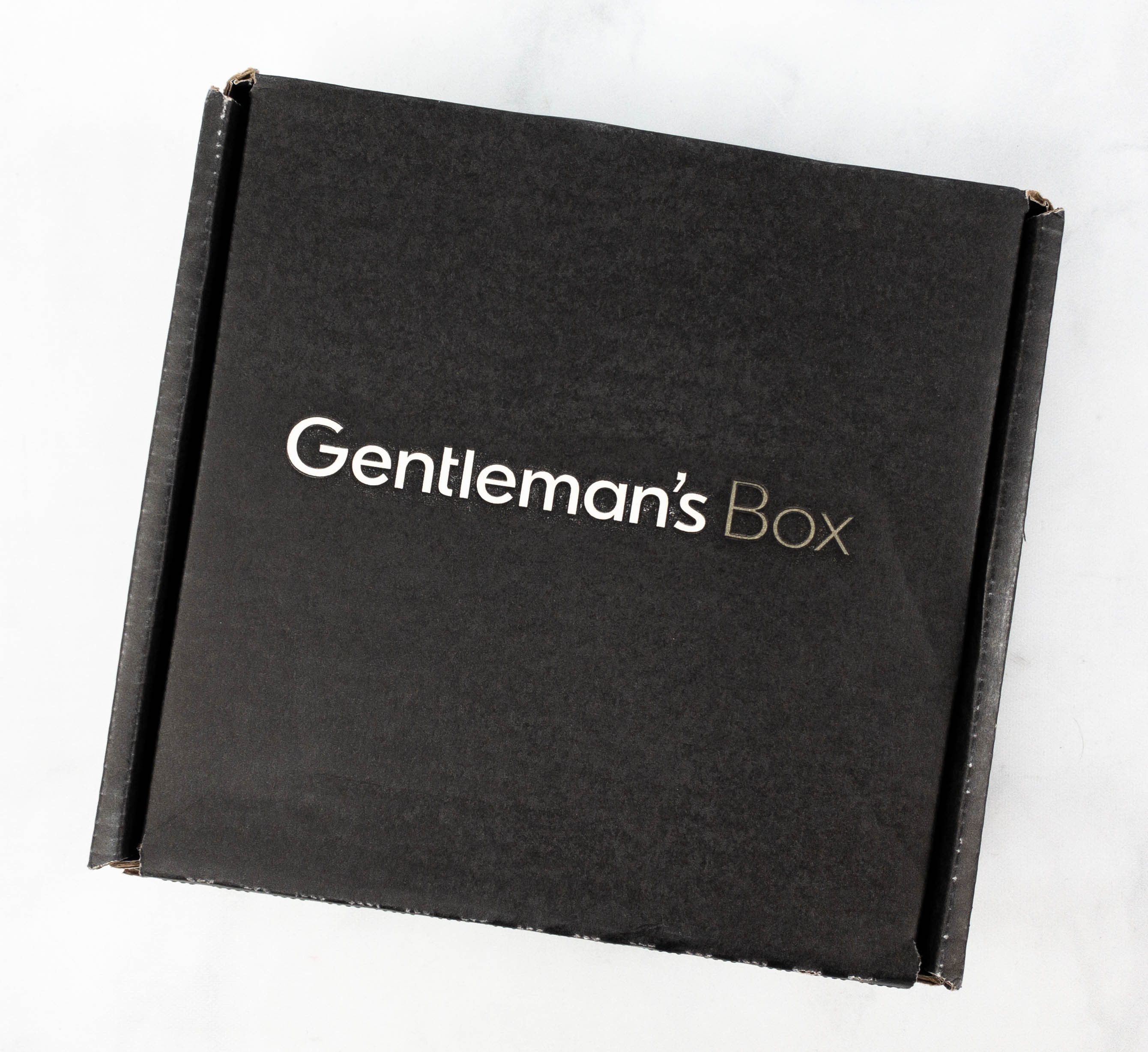 Gentleman's Box is a monthly subscription of men's accessories and grooming products. Each box is uniquely themed, honoring a noteworthy gentleman from the past or present. Currently, you can choose from two subscription types: The Classic Subscription with 4-5 products for $29 a month and The Premium Box with 4-6 premium accessories for $100 per quarter.
This is a review of The Classic Subscription.  The Gentleman's Box men's subscription box (both versions!) made the list in our 2021 readers' choice picks of best subscription boxes for men!
DEAL: Save $5 on your first regular box. Use coupon code HELLO.
The items were wrapped using white paper and sealed by a ribbon tie sticker.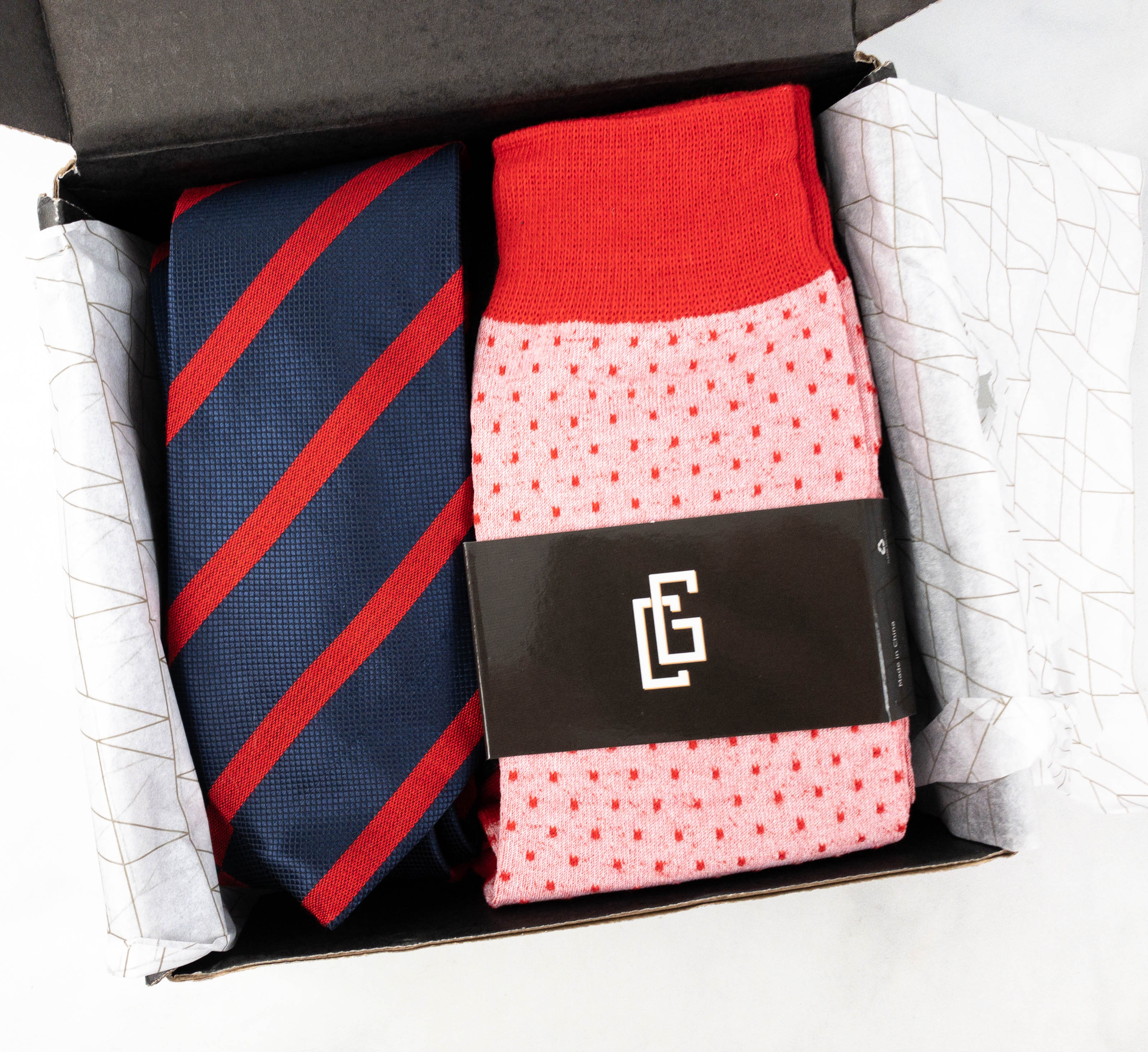 They arrived in great condition.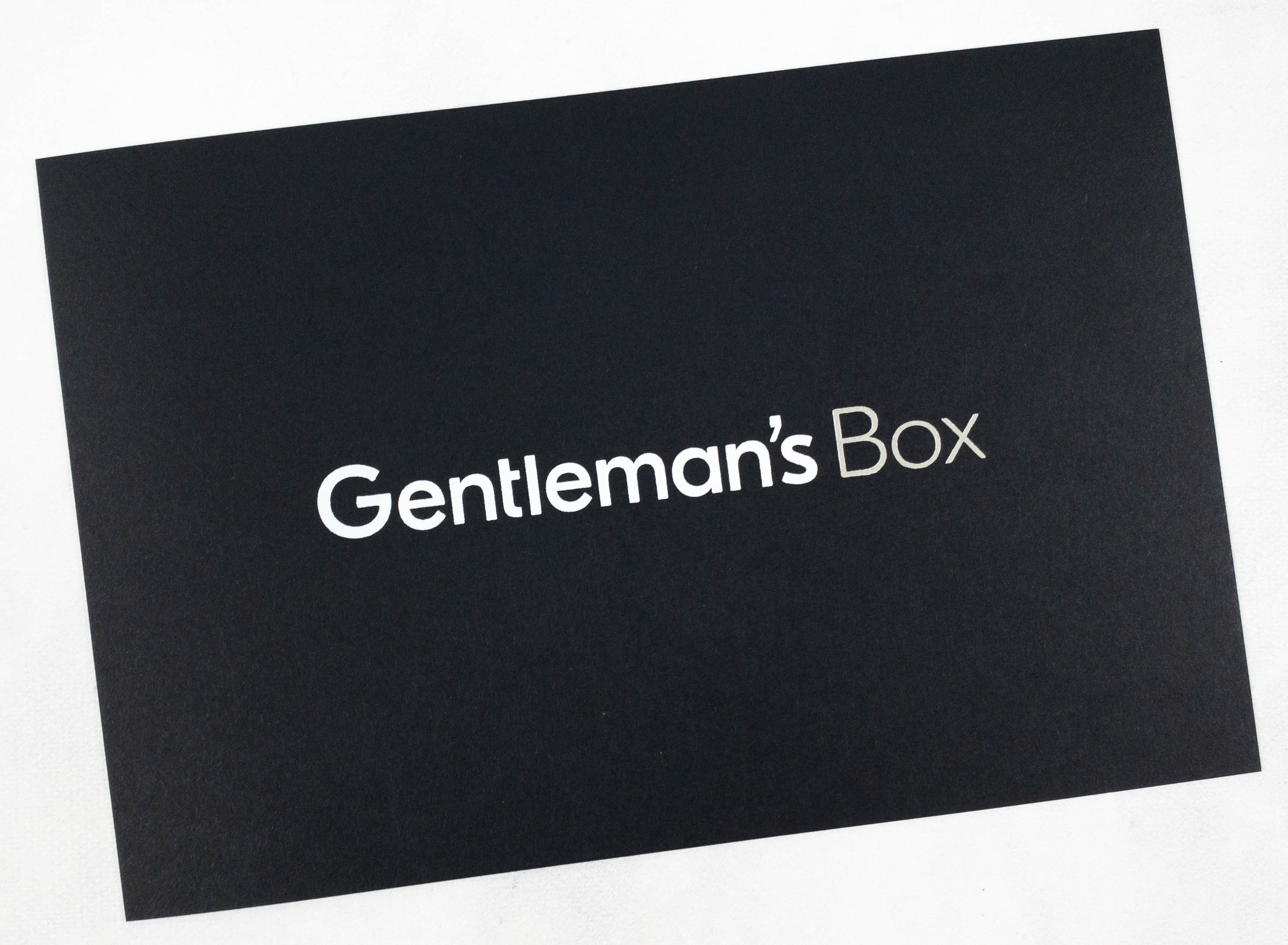 Instead of sending a booklet, the box included an information card.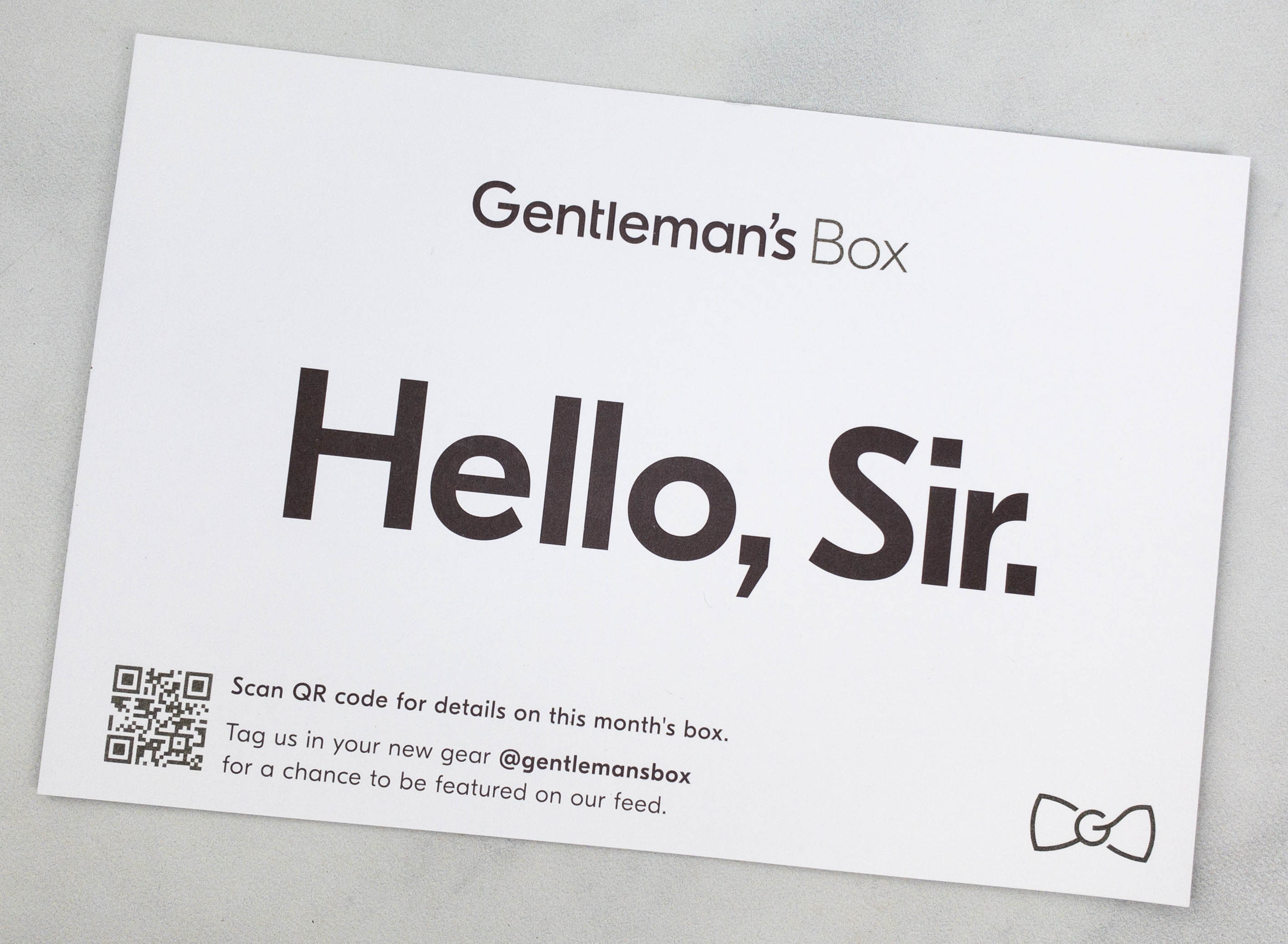 At the back is a QR code that will take us to the box's virtual insert.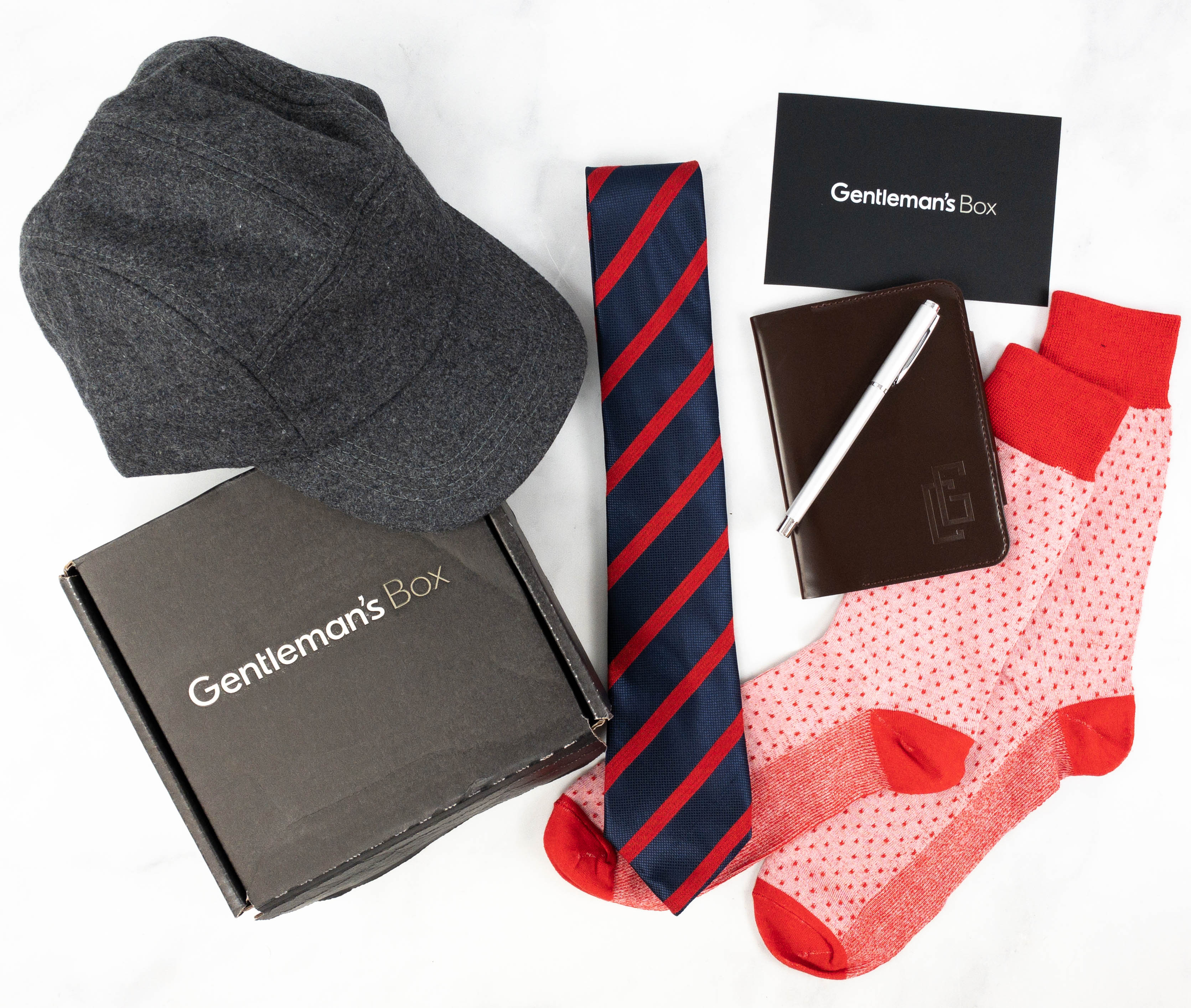 Everything in my box!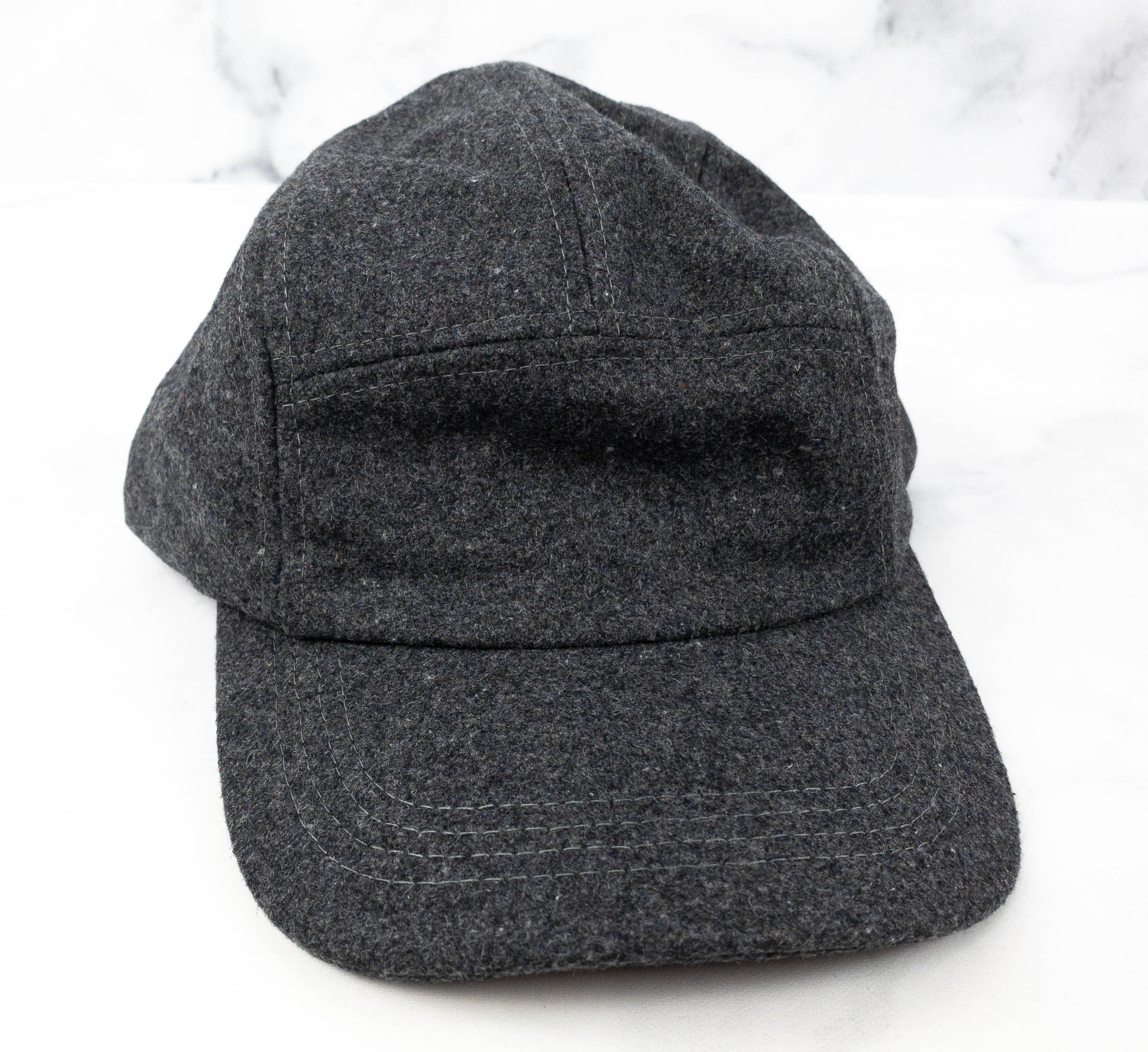 Felt Hat. The first item is a vintage cap made of felt, a textile material produced by matting, condensing and pressing fibers together.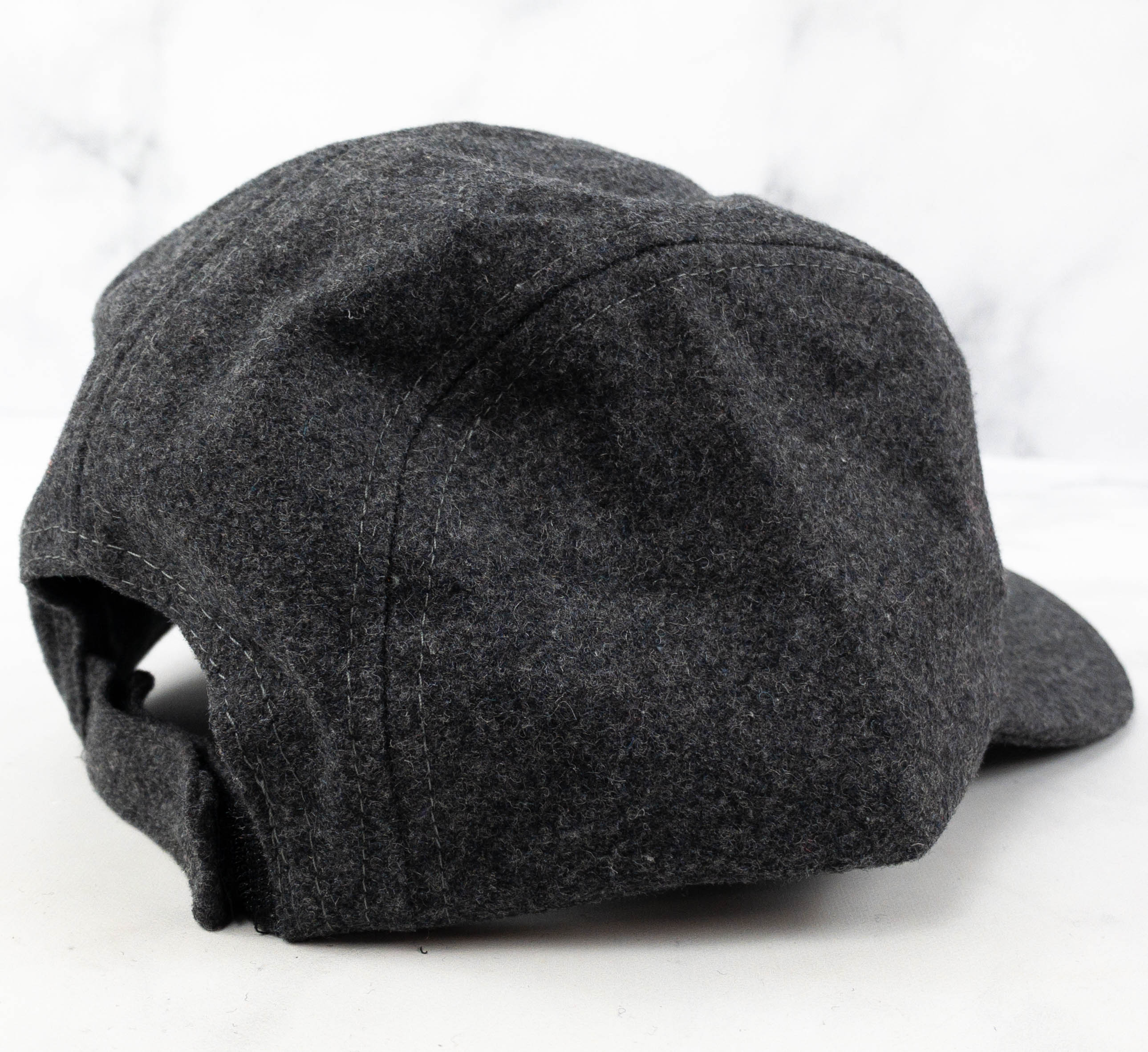 It has a simple design with a discreet gray color, so it's easy to pair with different kinds of attires.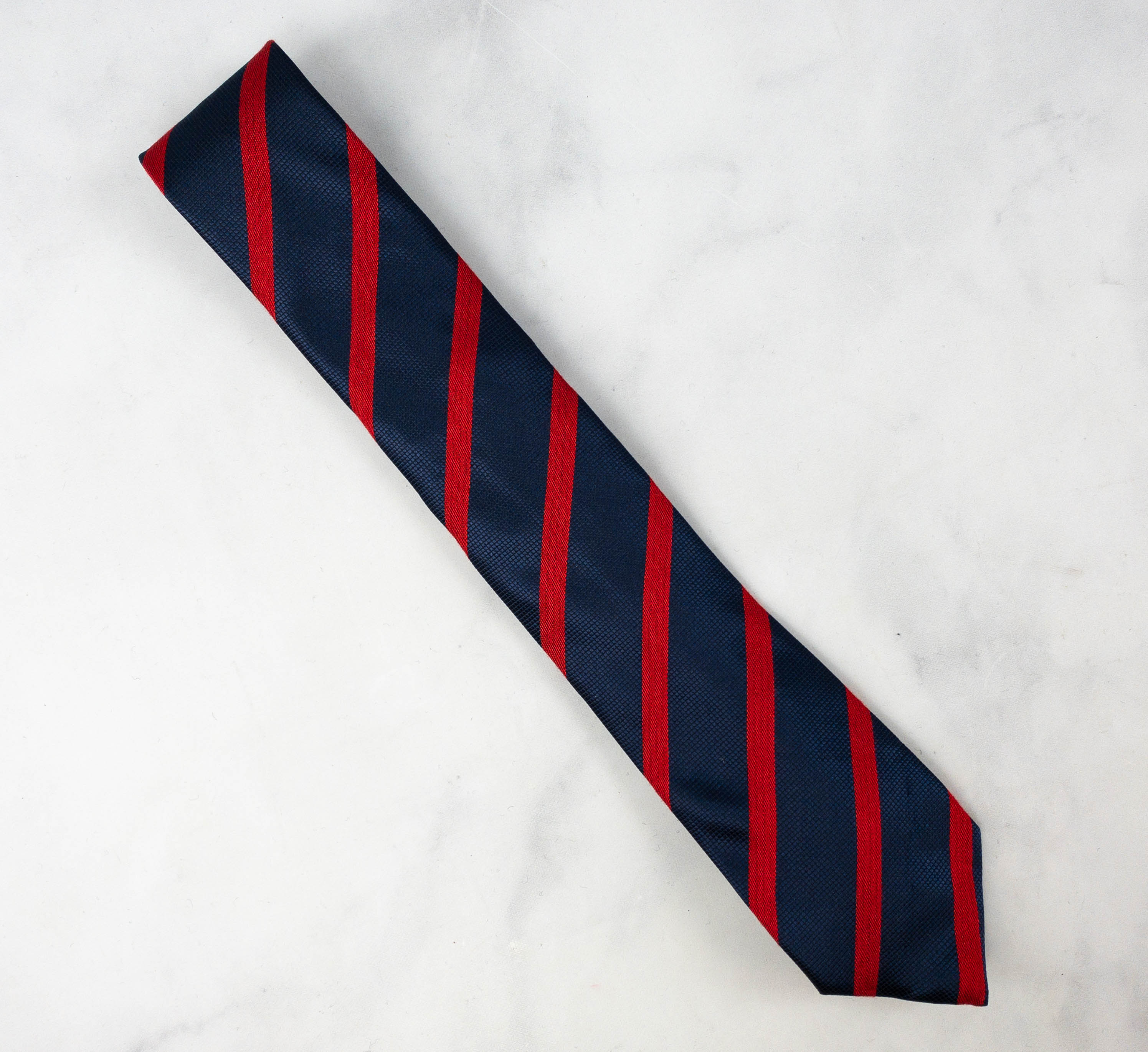 Navy Blue + Red Striped Tie. This month's featured tie features a navy blue base color with slanted red stripes. It has a classic appeal and I like it!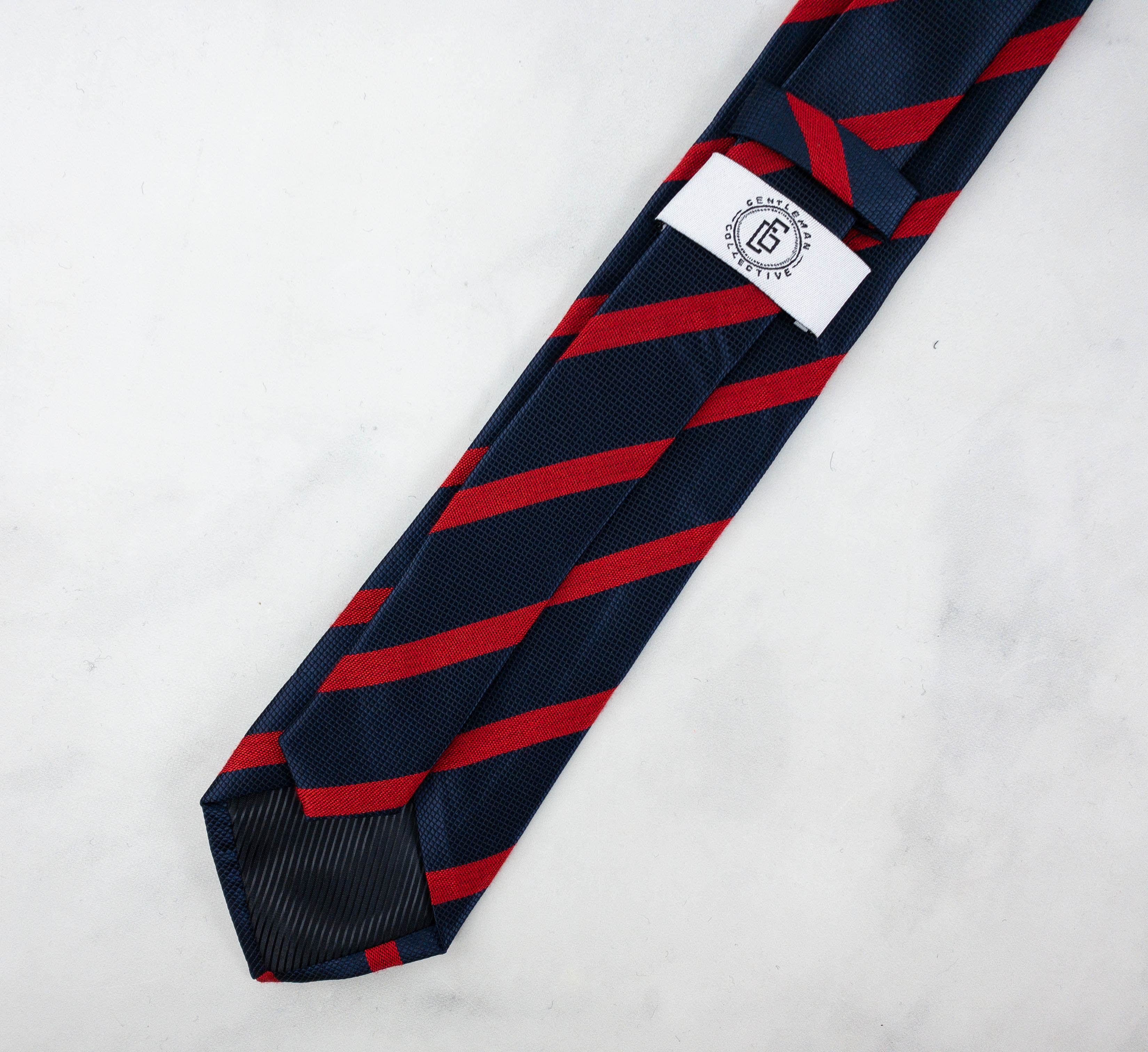 The back of the necktie comes with a single strap looper and the brand's logo.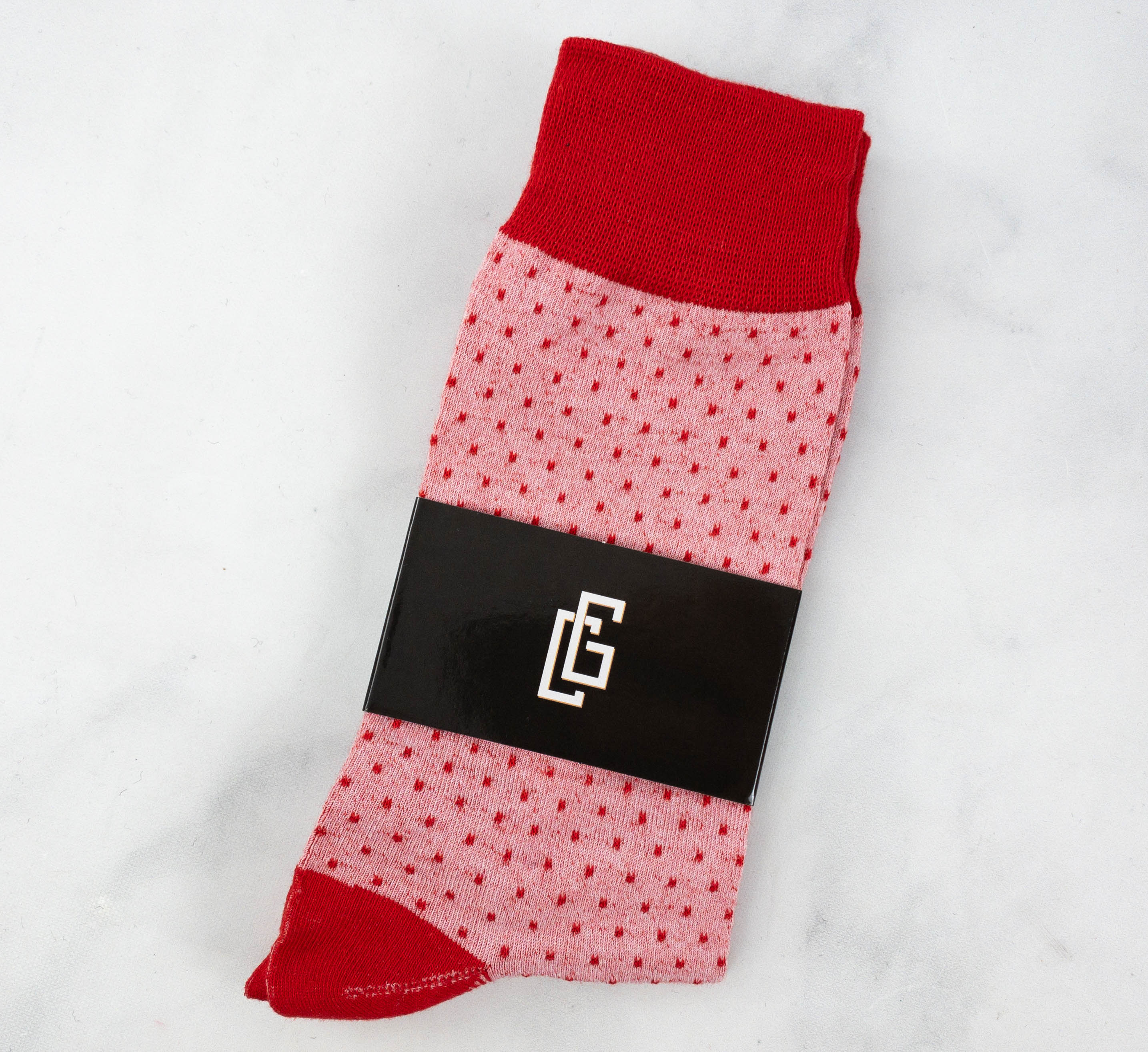 Red Socks. To match the tie, here's a pair of crew-cut style socks made from premium materials. These socks are soft and they have a snug fit as well.
The socks are made with 85% cotton, 10% polyester, 3% spandex, and 2% nylon. They fit US sizes 8-12.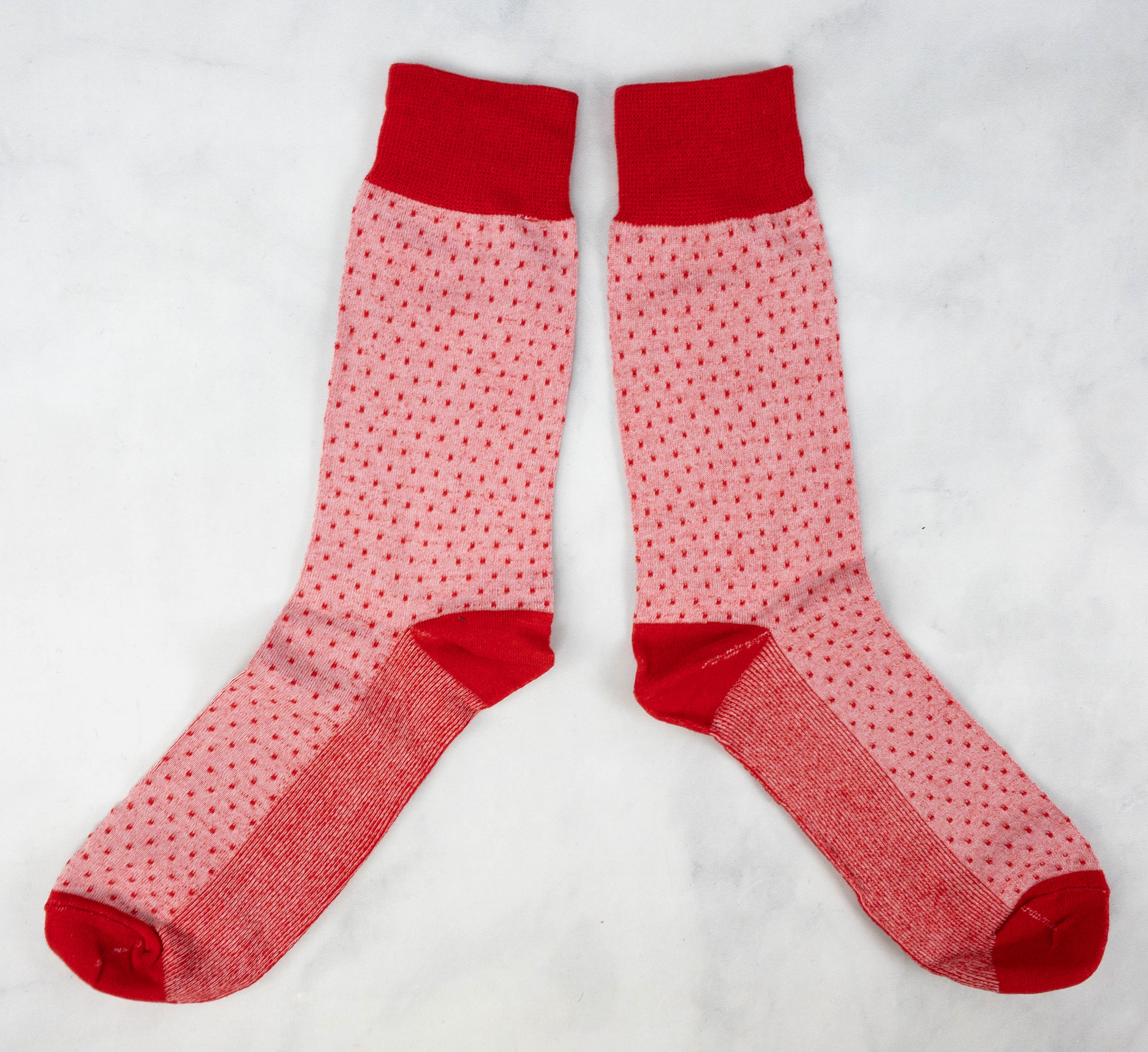 The soles feature fine red stripes while the rest of the socks have red dots. Meanwhile, the cuffs, heels, and toes are in solid red.
Journal + Pen. Here's a perfect item for the gentlemen who love to write, an elegant brown journal and pen set!
Opening the journal reveals some space for cards as well as a slot for our favorite writing tool.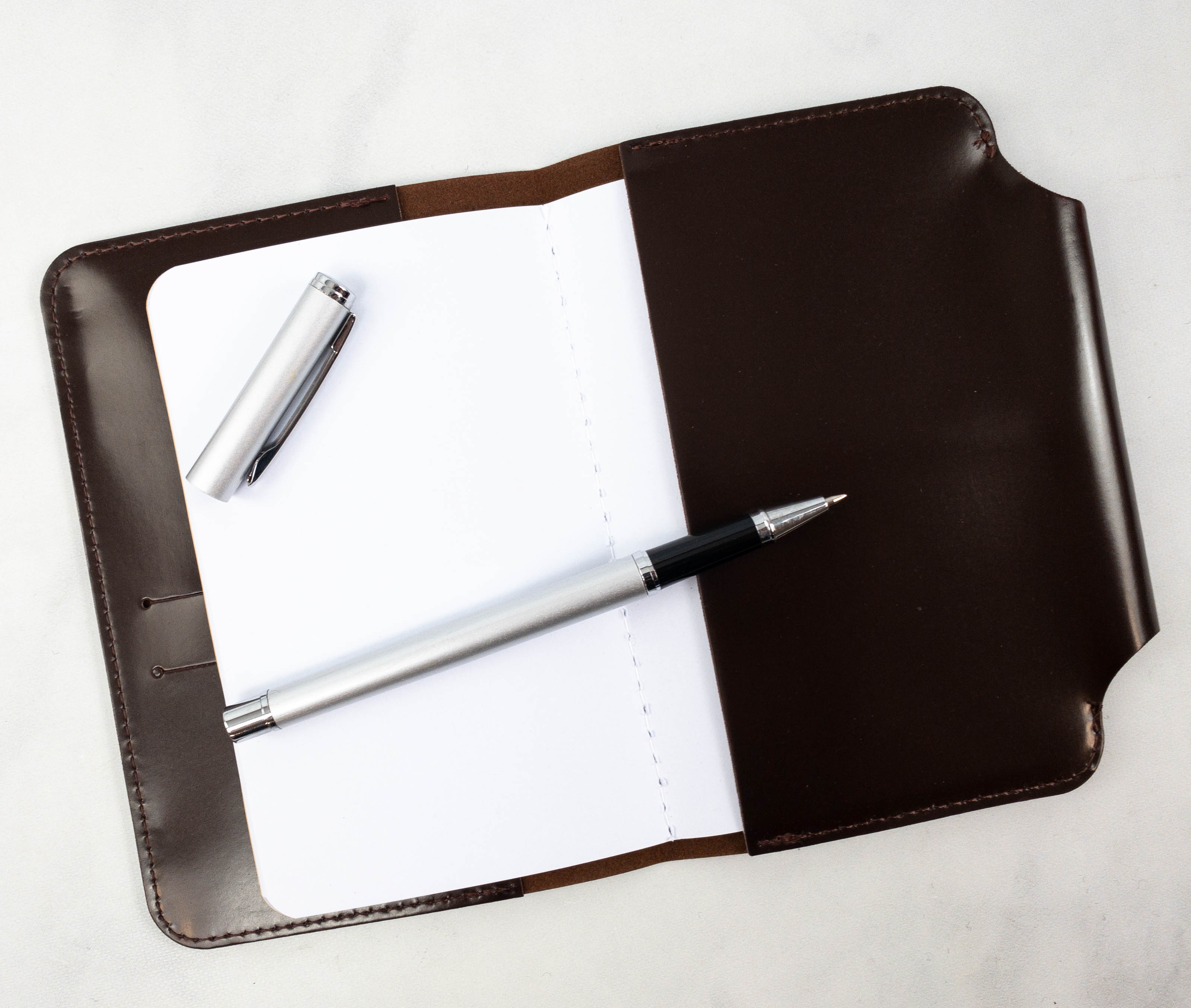 The journal insert is blank and its pages are smooth to write on. The included pen also writes well. Aside from jotting down thoughts and ideas, this is also great for taking notes during meetings and other events. This set did have a pretty heavy offgassing type scent, but it dissipated after the packaging was removed and we left it for a day.
It's another great curation from The Gentleman's Box. The tie and the socks already match each other, which help elevate my business attires. I also like the felt hat because it's versatile and comfortable to wear. The box even includes a journal and pen set, which is great for anyone who loves to write or for those who need to take notes for meetings and such. It looks really elegant to boot! I'm pretty satisfied with this month's box, as everything is high-quality and useful. If you're looking for a men's subscription that focuses on accessories and lifestyle items, this one is worth looking into!
What do you think of this month's box?