The Detox Box focuses on green and natural beauty. It's a beauty subscription from The Detox Market, with each box featuring one or more green beauty products from the featured brand of the month. They promise at total retail value of at least $90 in every box. A monthly subscription costs $58.95, with significant monthly discounts if you select a 3-month or a 6-month subscription ($45.95 per month). On a six-month plan, this box is only $39.95 per month! This subscription is also available in Canada – Canadians can subscribe here!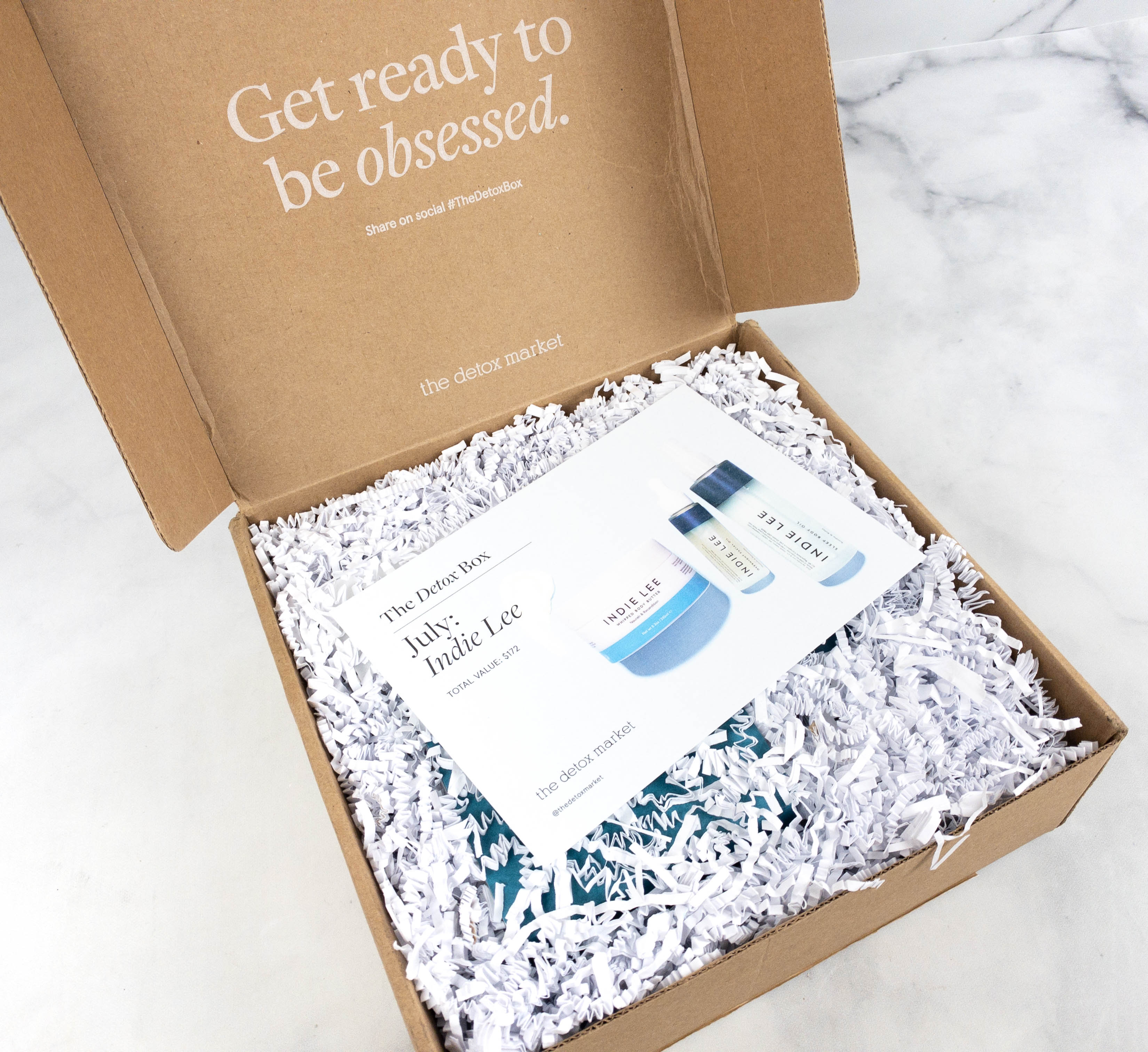 The items were cushioned with squiggles.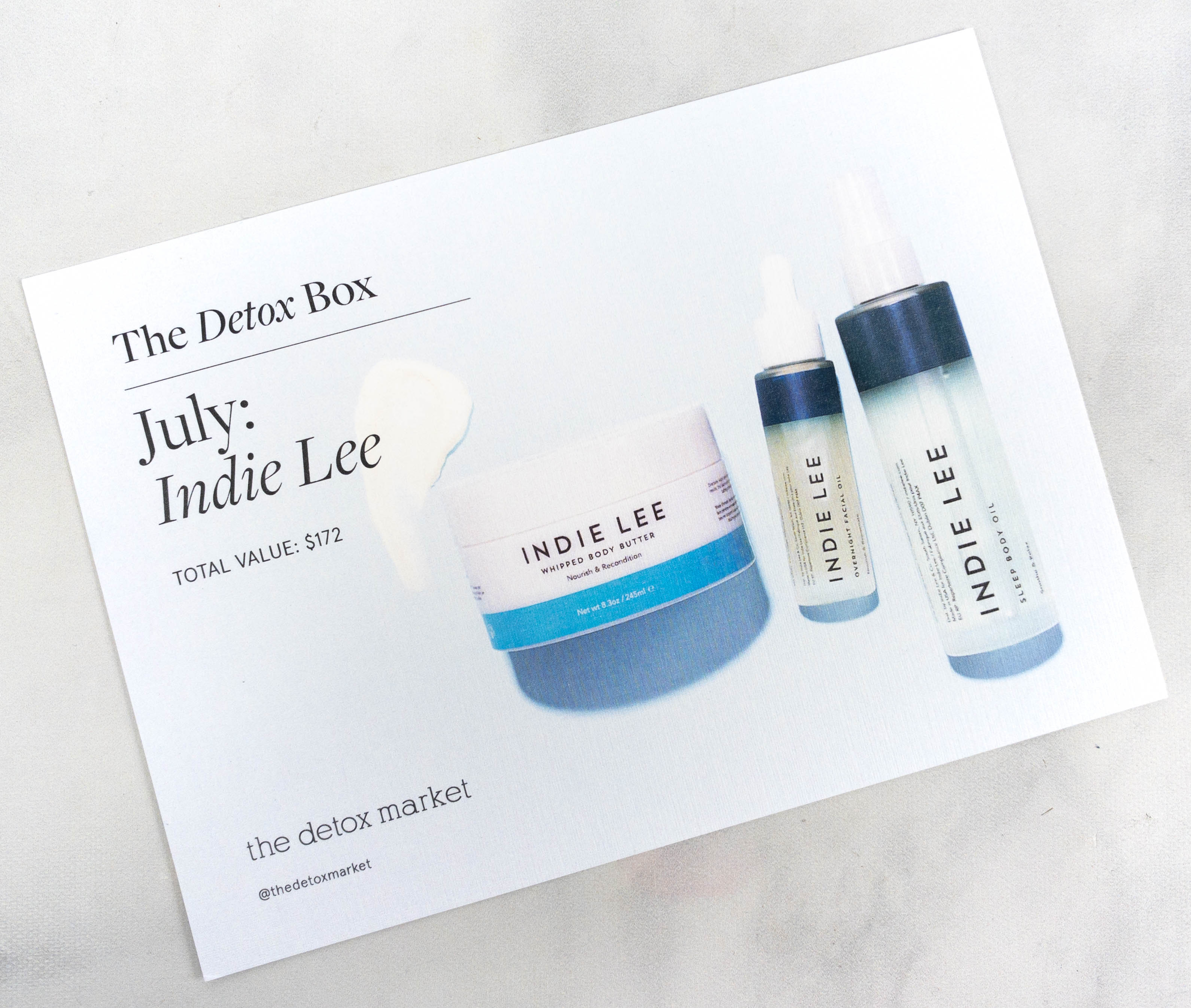 This month's featured brand is INDIE LEE!
The card features a list of the items in the box plus a short description.
Everything in my box!
Indie Lee uses sustainable containers and packaging, which include glass bottles and jars where possible, as well as FSC certified paper.
Whipped Body Butter ($52) Formulated with shea butter and a blend of oils – moringa, jojoba, argan, marula, bergamot, and mandarin orange oils, this body butter soothes, conditions, and tones the skin. It can be used for all skin types!
The body butter was packed in a small tub and it even came with its own scooper.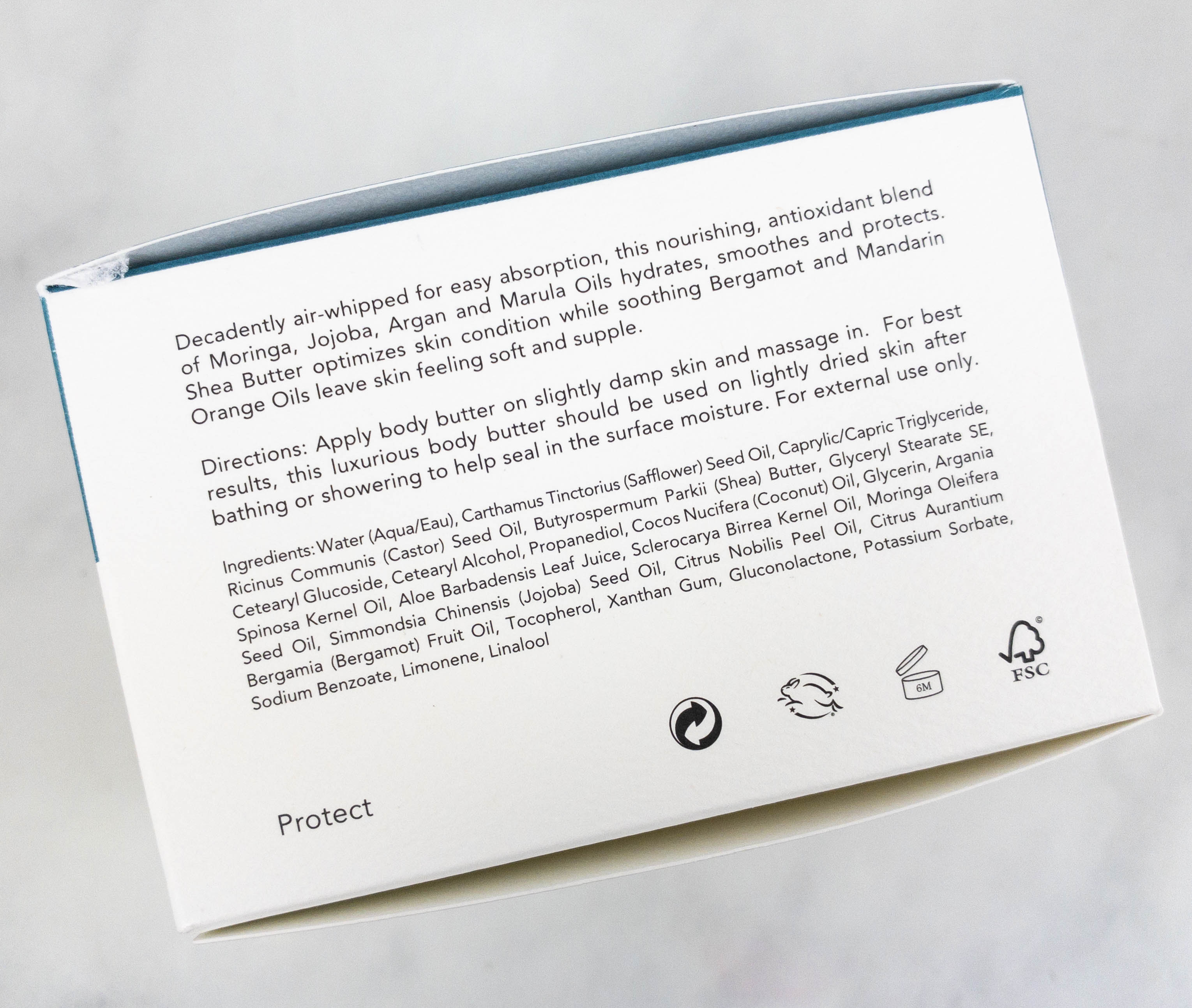 It's ideally applied after bathing or showering, on lightly dried skin. This way, the formula seals in the surface moisture easily!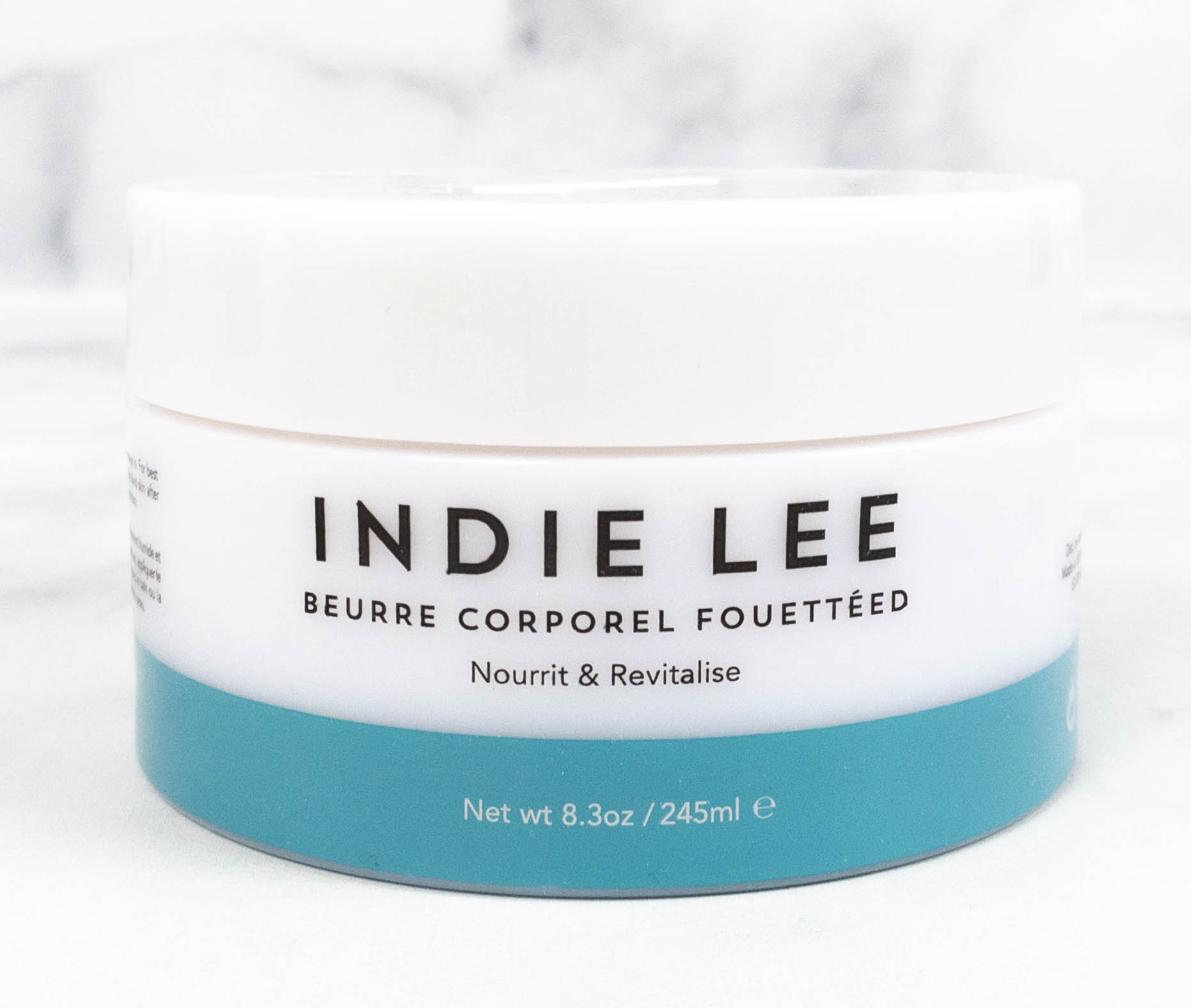 According to Indie Lee, this product is free from 1300+ banned ingredients, like parabens, mineral oil, and synthetic fragrance.
It's air-whipped, so it has a really light texture that just sinks in. This body butter feels luxurious on the skin when applied. Also, it's great to use in the summer because it doesn't turn my skin oily and icky! It's super decadent and really just this item covered the box for me!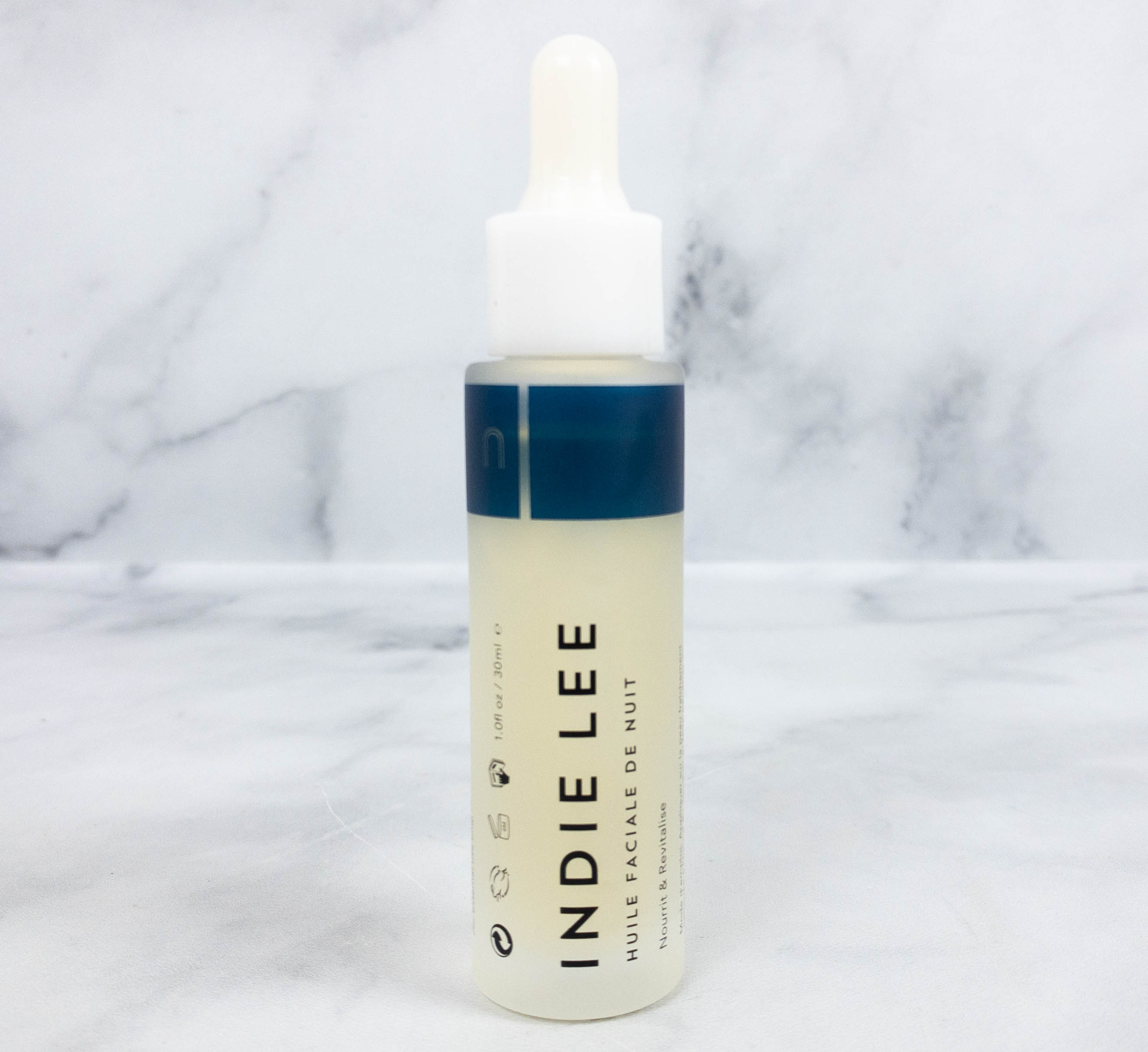 Overnight Facial Oil ($75) Next up is a facial oil for your evening skincare routine. The packaging is a sleek frosted glass bottle [which I took a pic of the French side, sorry!] and the product can be dispensed through a dropper. It's great because you can easily control the amount of product you need and it's mess-free.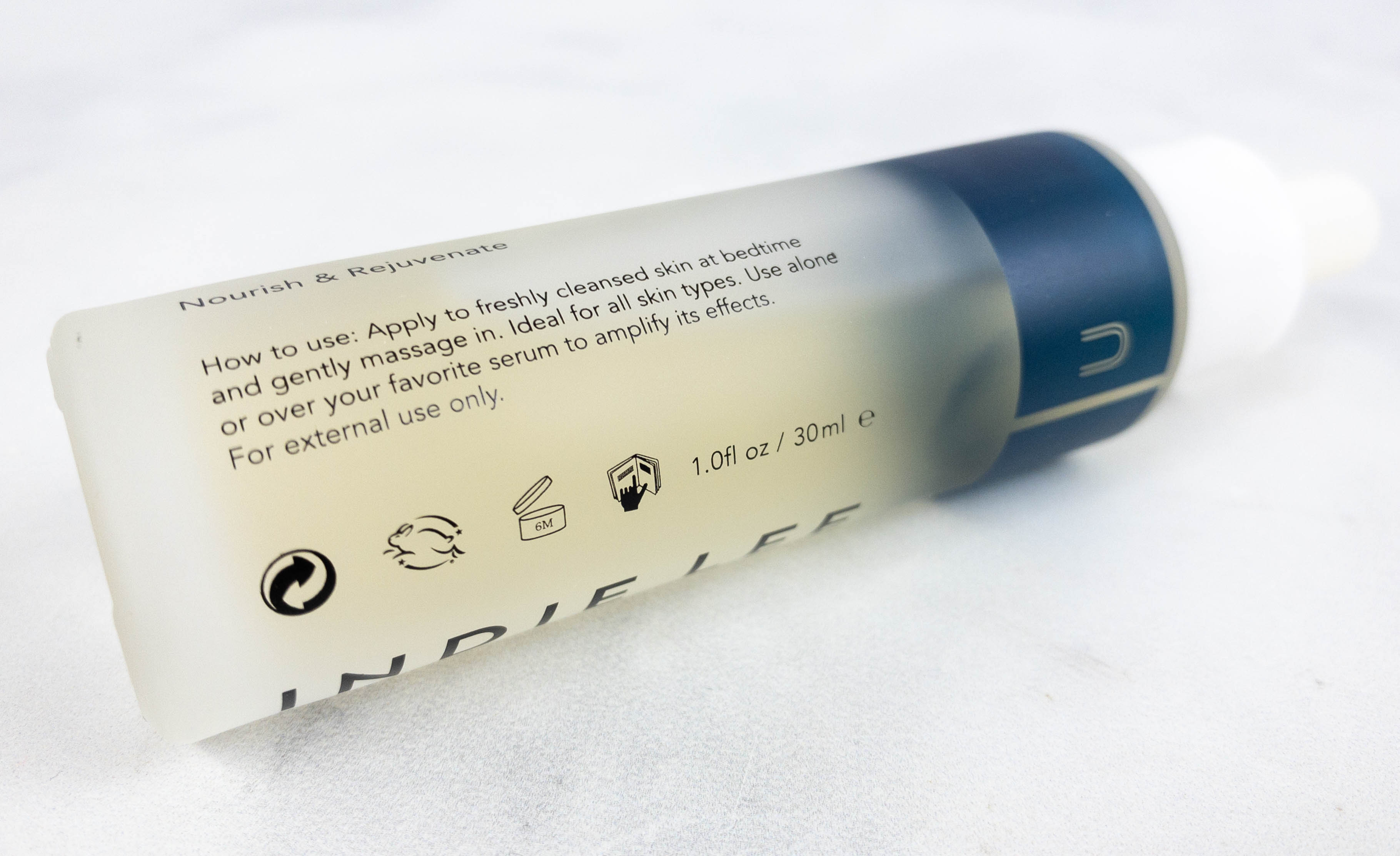 This revitalizing blend includes rosehip, jojoba, and sweet almond oil. They keep the skin nourished, boost the skin's natural collagen production, and reduce redness and inflammation, along with sleepytime lavender and antioxidant grape seed and marula oils. This is perfect for dry skin – perhaps a great choice for those who are always outdoors in the summer with wind-whipped faces! I have dry skin, so this is a year round pick for me, others may find it better suited for fall and winter.
It also contains vitamins C and E which help brighten the skin and keep it glowing. To use, get a small amount and massage gently on freshly cleansed skin. It works great on its own but you can also use it over a serum to boost its effects.
Sleep Body Oil ($45) Another item for my evening routine is this body oil that contains relaxing properties from lavender, patchouli, and vetiver. It's packed in frosted glass spray bottle. This is more intensely moisturizing than the body butter.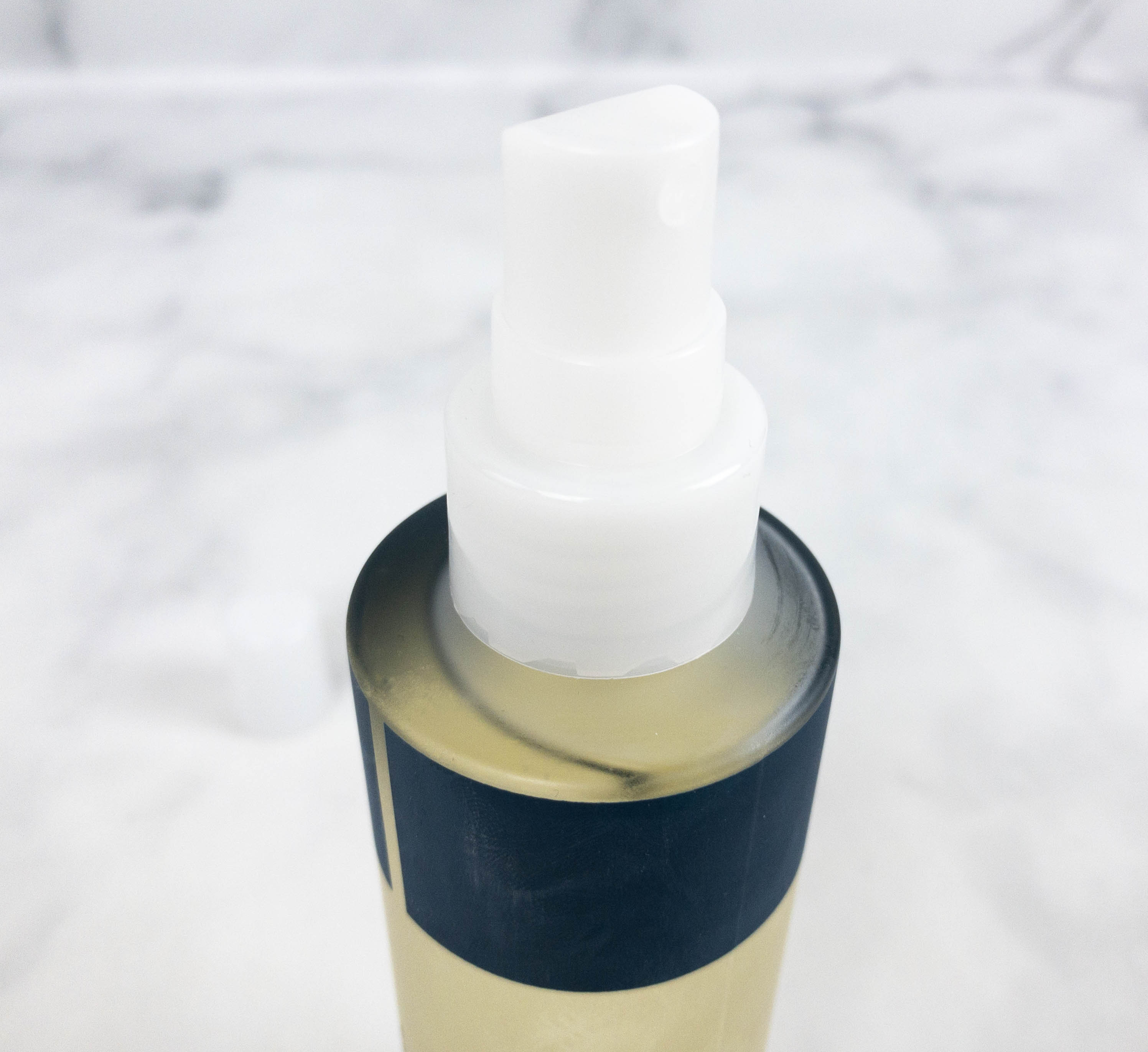 To use, spray a generous amount on your skin and massage. They recommend using it on lightly dried skin for best results.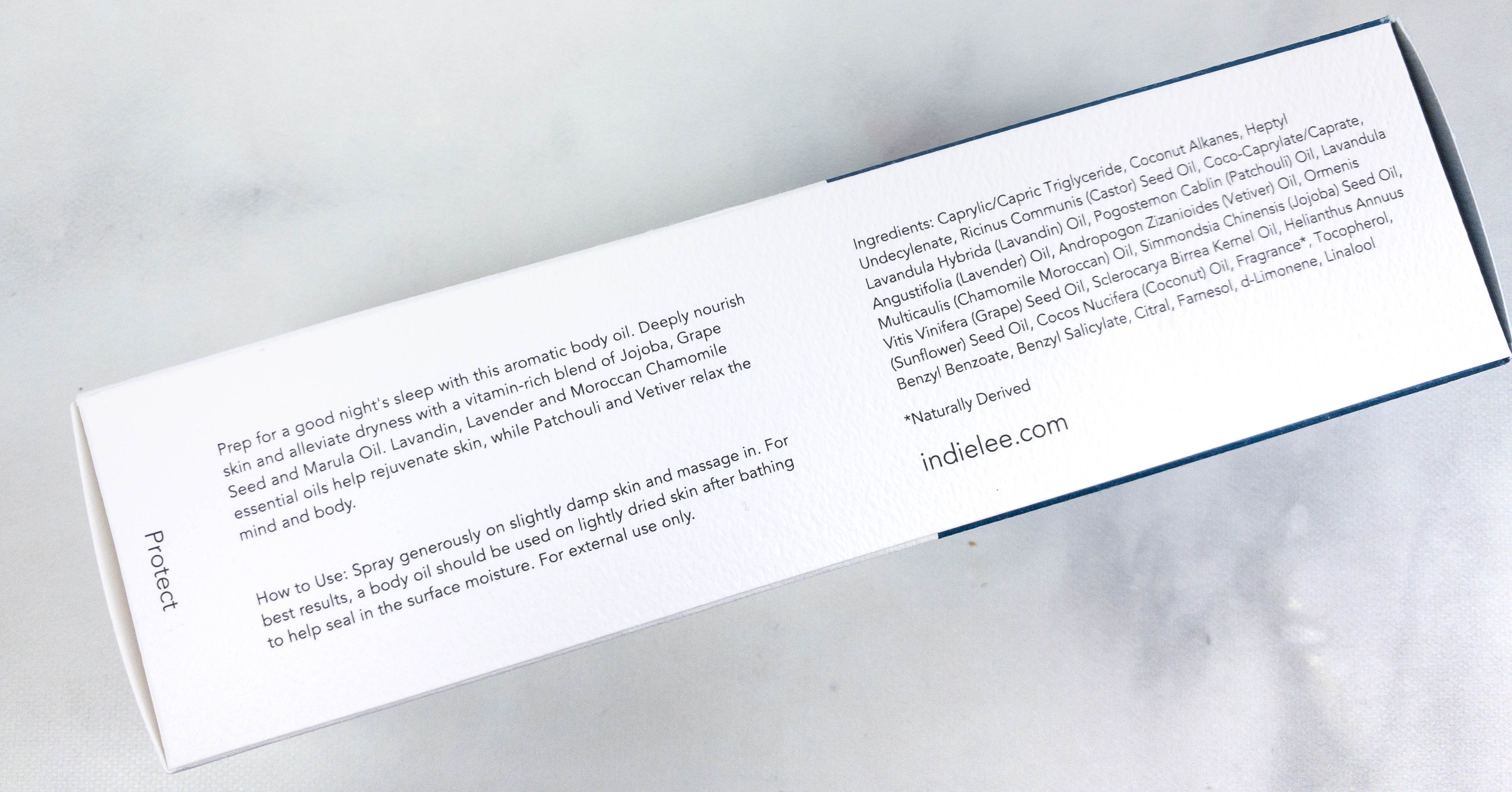 Aside from helping the body and the mind to relax, this product also nourishes the skin while you rest. It contains a blend of blend of jojoba, grape seed, and marula oil that combat dryness.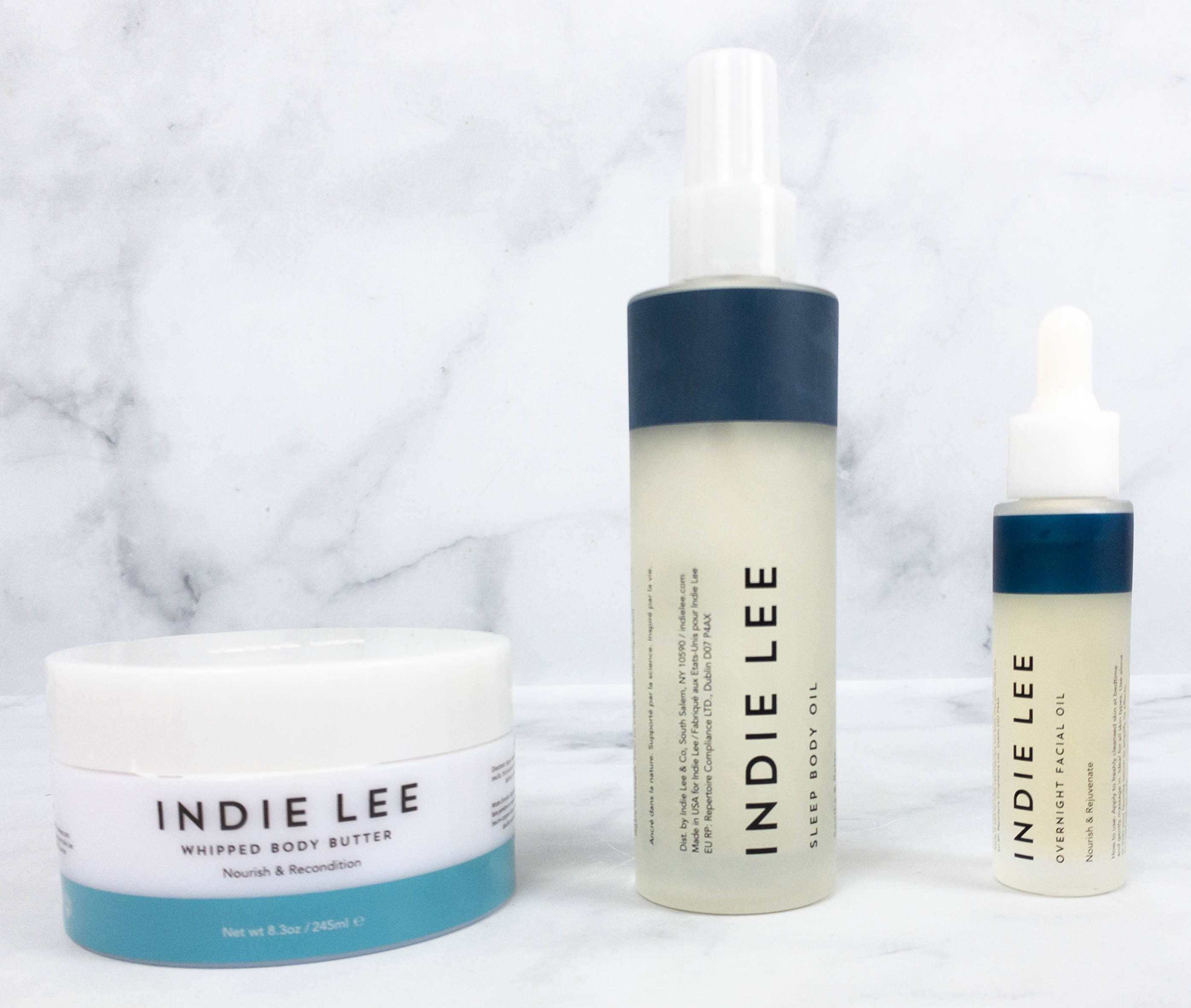 This is a great trio that I can use for both day and night!
The items in this month's The Detox Box are geared towards healthier nourished skin! There's a body butter that I like using after showering because it helps seal in moisture. I also have a body oil and a facial oil which are ideally used at night, so you wake up the next day with fresher skin. The body oil even helps me relax and get a good night's sleep because of ingredients like lavender, patchouli, and vetiver. I had to un-break my pause to get this blockbuster of a box – but I'm also wondering if the body oil and body butter combo aren't a bit duplicative in the summer! I don't think I care because I wanted it so badly and for sure, my daughter that loves smelling like a hippie farm will steal the sleep body oil regardless. Indie Lee has amazing clean beauty products and I'm here for it. If you are also an ingredient conscious beauty junkie, you might want to consider this subscription that focuses on clean and natural beauty!
What do you think of this month's featured products?