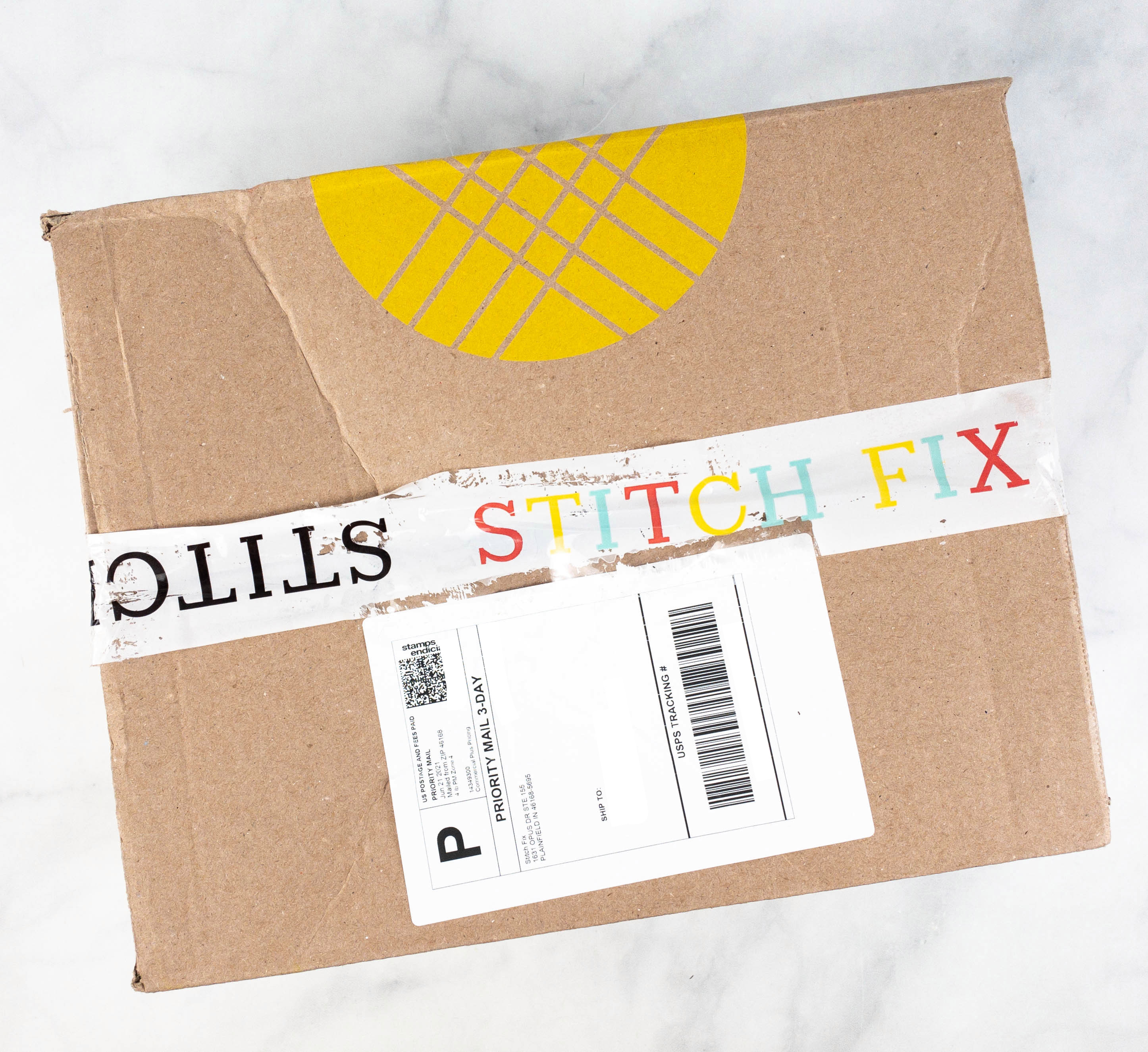 Stitch Fix Kids is a personal styling service for kids clothing ranging from sizes 2T to 14. At $20 styling fee for each box, you'll get 8 to 12 items with retail price ranging from $10 to $35 when it is shipped to you. You will be asked to share some styling preferences first when you sign up for this box so that the items included will be curated accordingly. If there are clothes that don't fit your child, you can always return them by the return envelope included in the box. If you do decide to keep all of the items, you will get 25% off on the whole box.
This is the review of Stitch Fix Kids for Girls.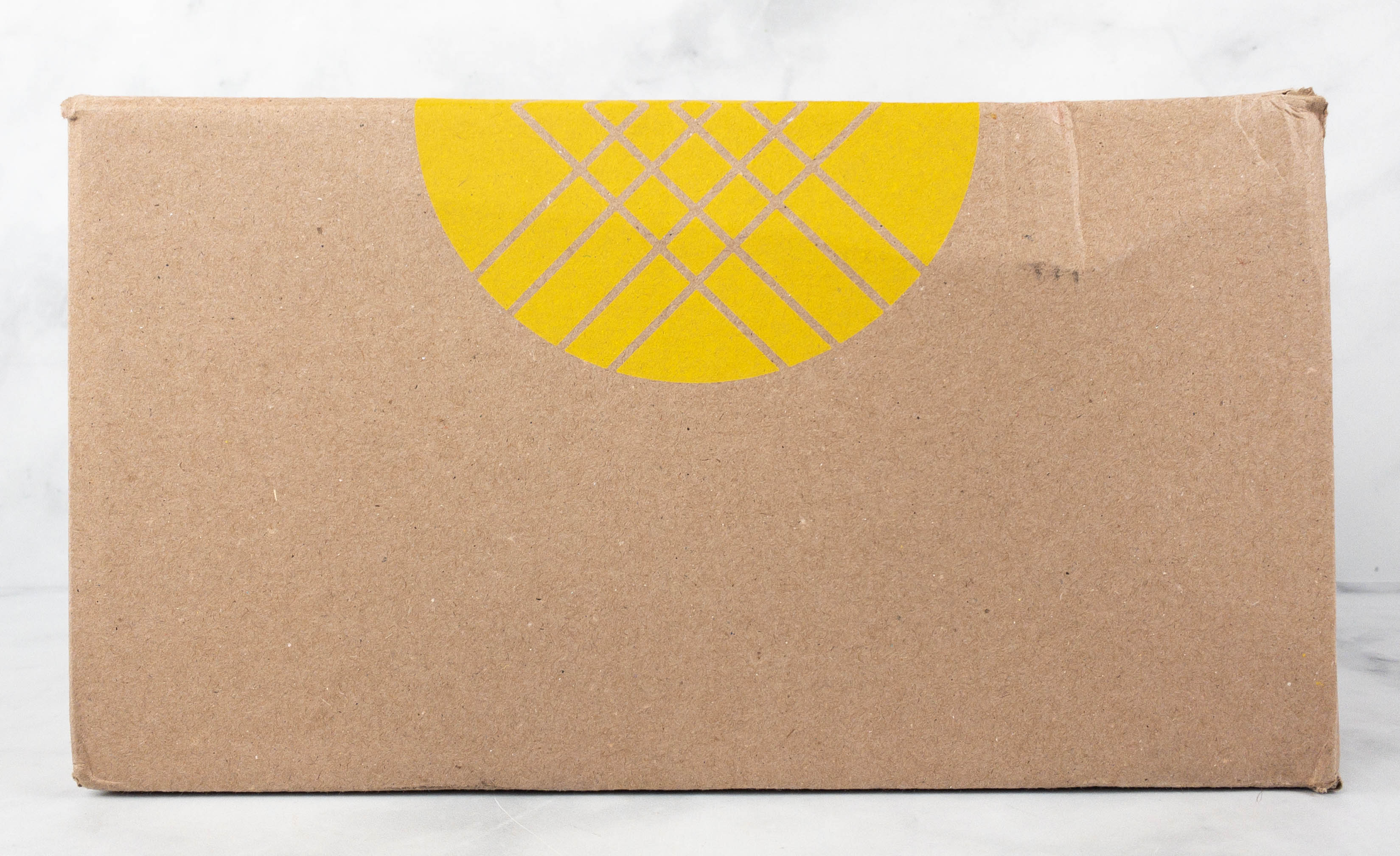 The fix arrived in a brown box!
The clothing pieces were wrapped in paper, sealed with a sticker.
The return envelope is already included in the box so you can return what you don't like/doesn't fit easily.
Another envelope contains a greeting from Stitch Fix.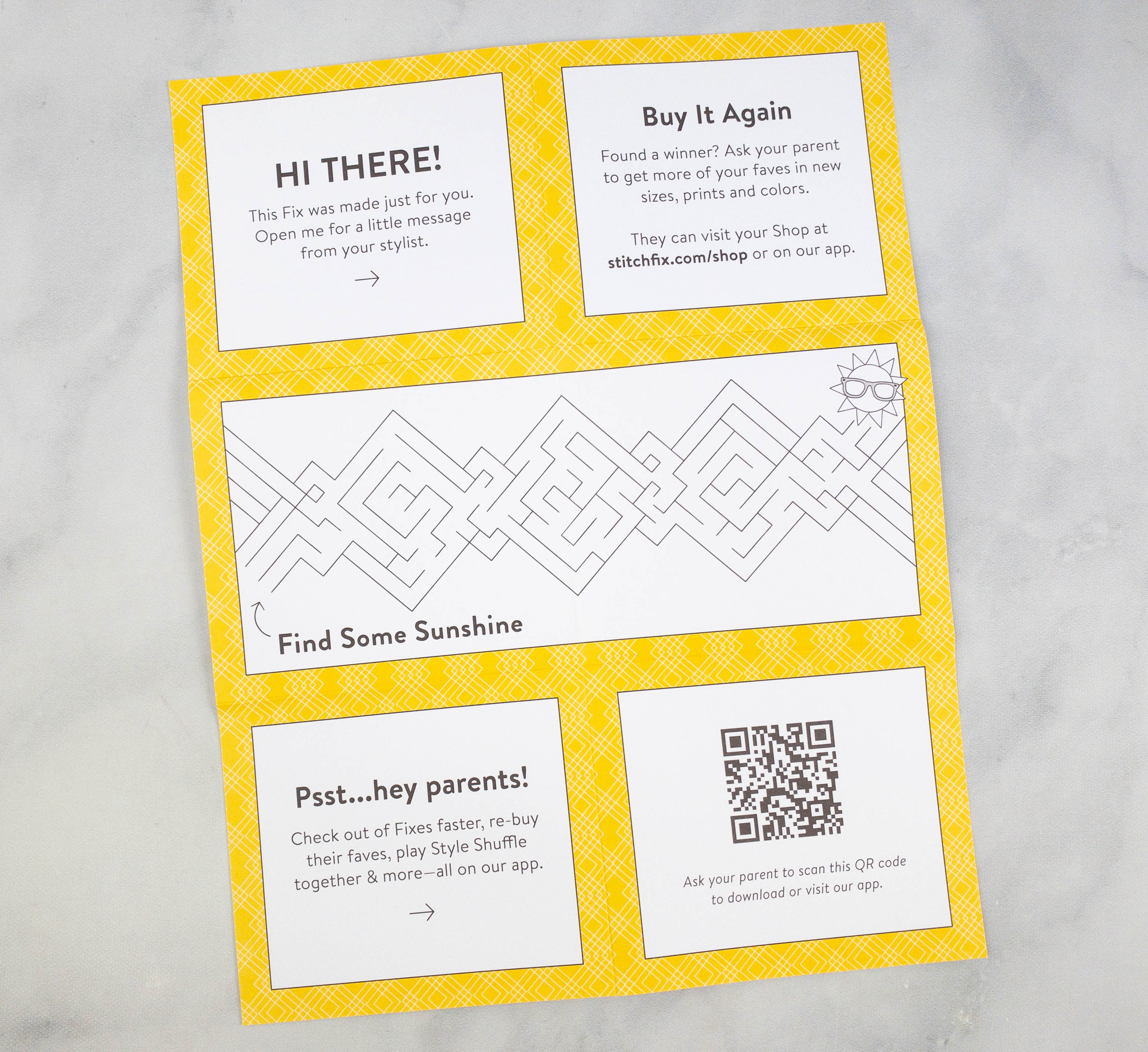 There's even a mini-game for the kids!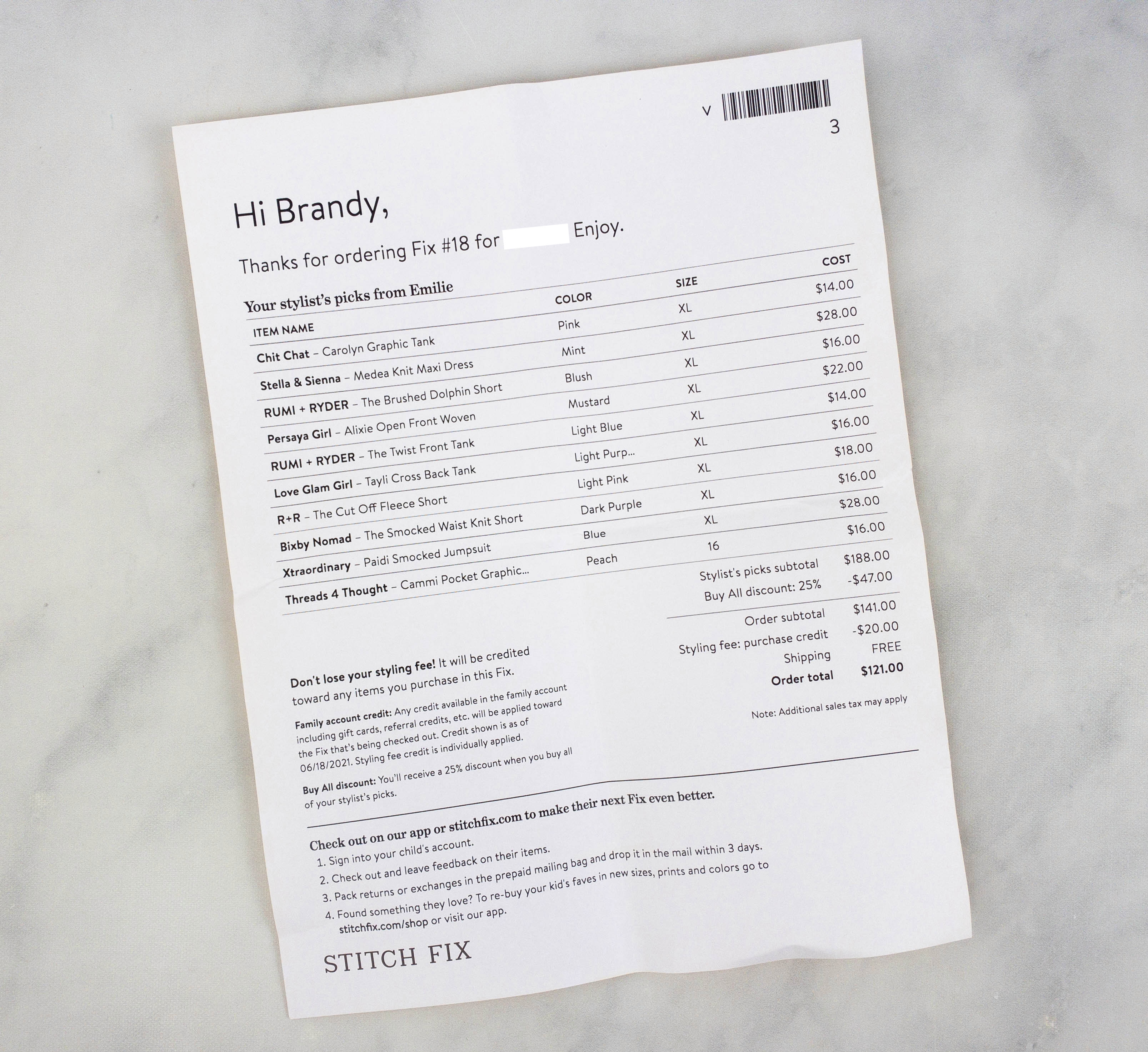 Here's a list of all the items' size and price. This way, it will be easier for you to compute how much you'll be paying if you'll get individual items.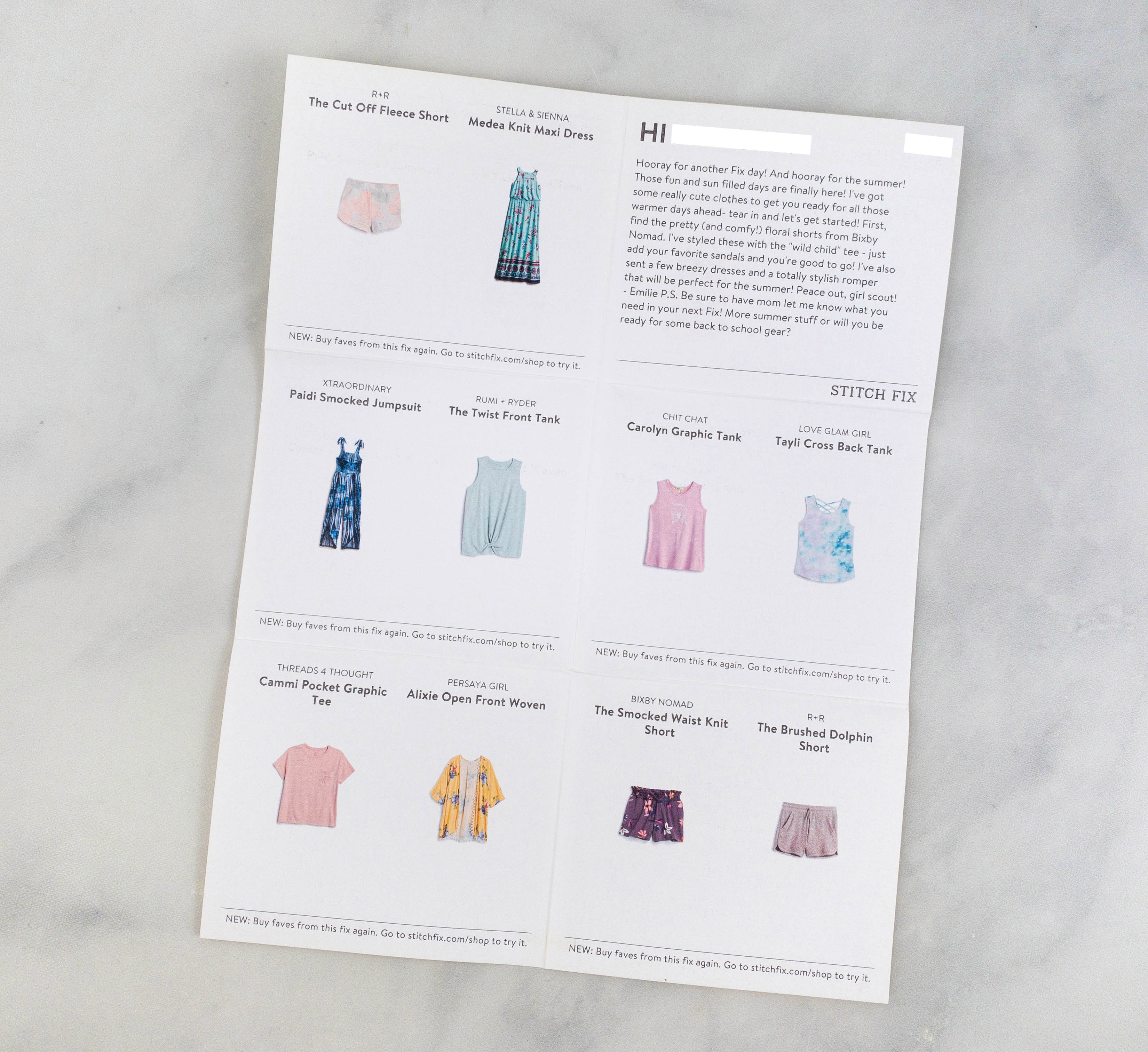 They also include photos of the clothing items inside.
There's no plastic packaging!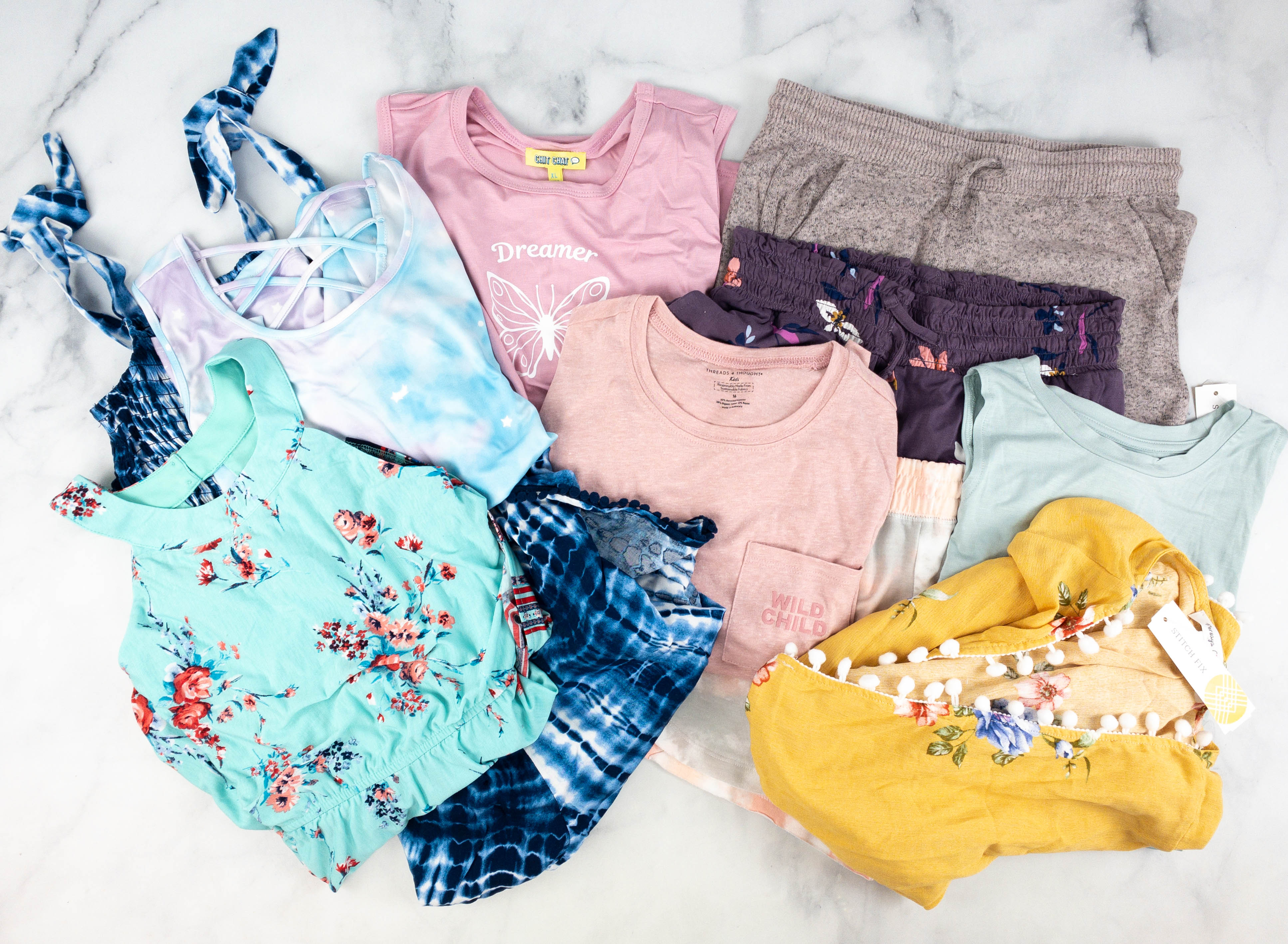 Everything in my box!
R + R The Brushed Dolphin Short ($16) The material of this gray dolphin short is nice and soft, which means my daughter is comfortable when wearing it and it's easy for her to move around as well.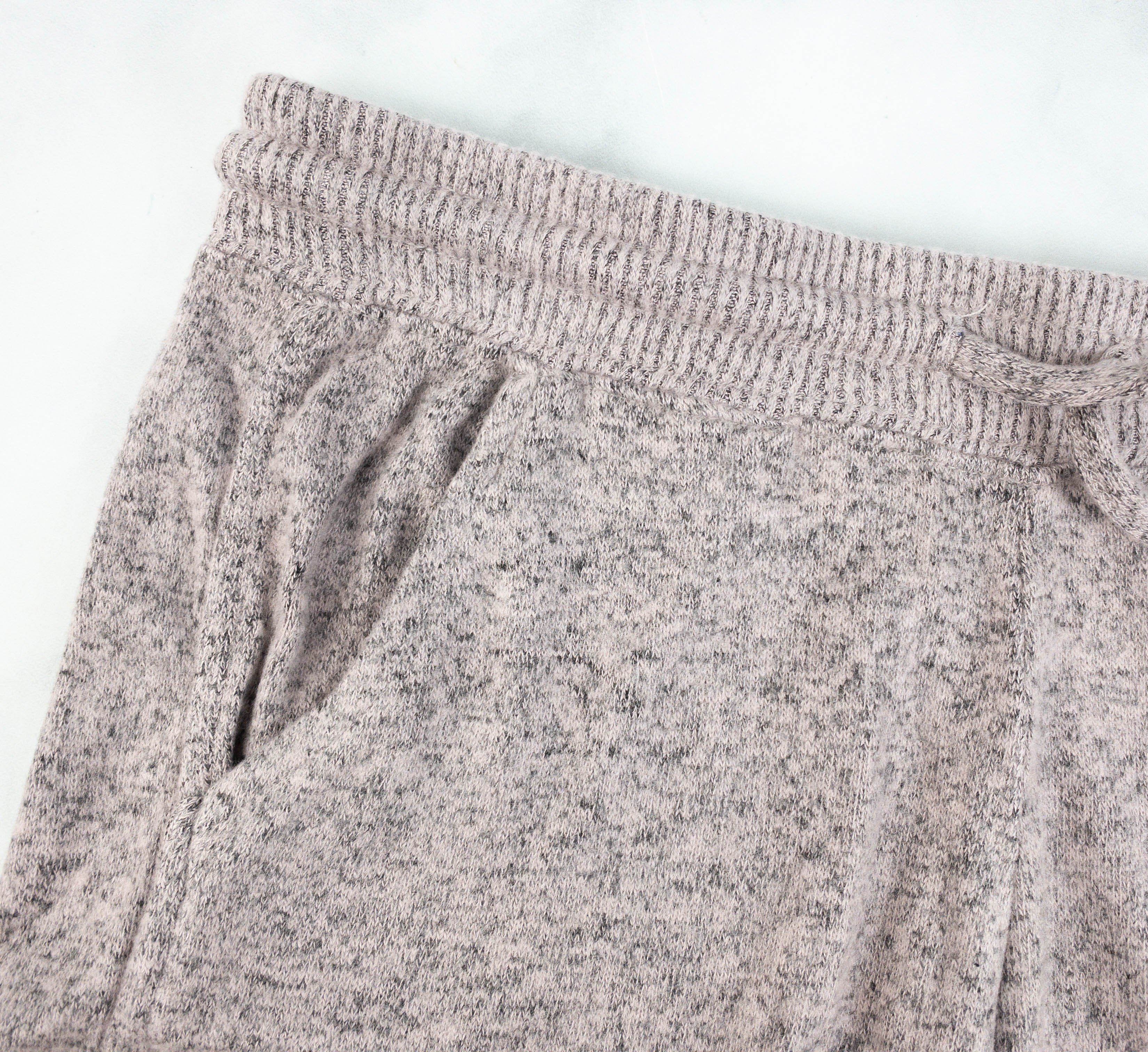 It has a side pocket, plus a drawstring waist so she can easily adjust it when she needs to.
Bixby Nomad The Smocked Waist Knit Short ($16) Here's another short that my daughter likes! It has a tie-dye design that looks really cute. It's also perfect for summer.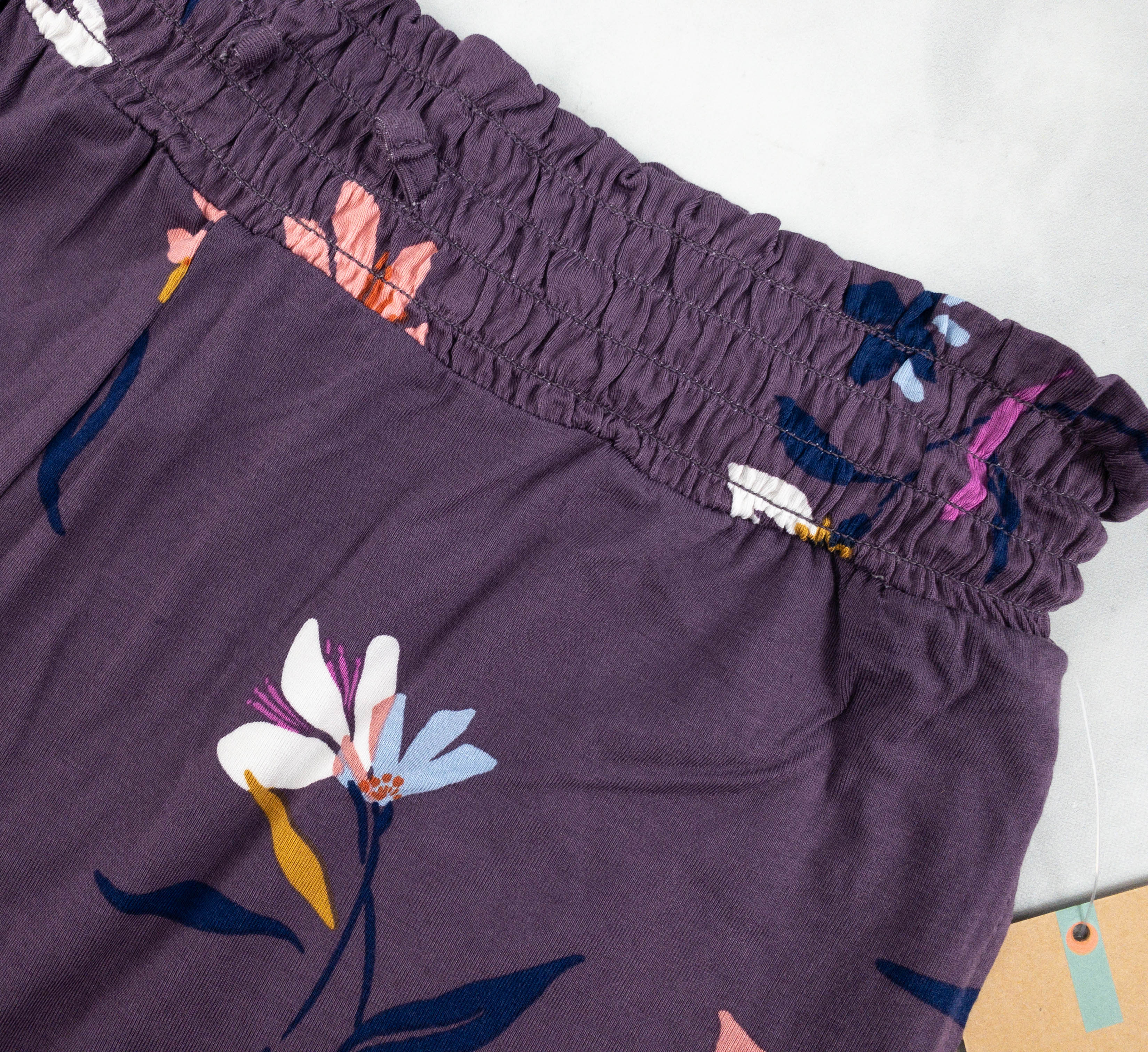 Smocked Waist Kalt Short ($16) There's another short but this one is a bit on the darker side, with a deep purple base color. The theme still feels like summer thought as the designs consists of florals. There's a ruffled detail on the waist band of the short. It adds an extra flair to the whole look!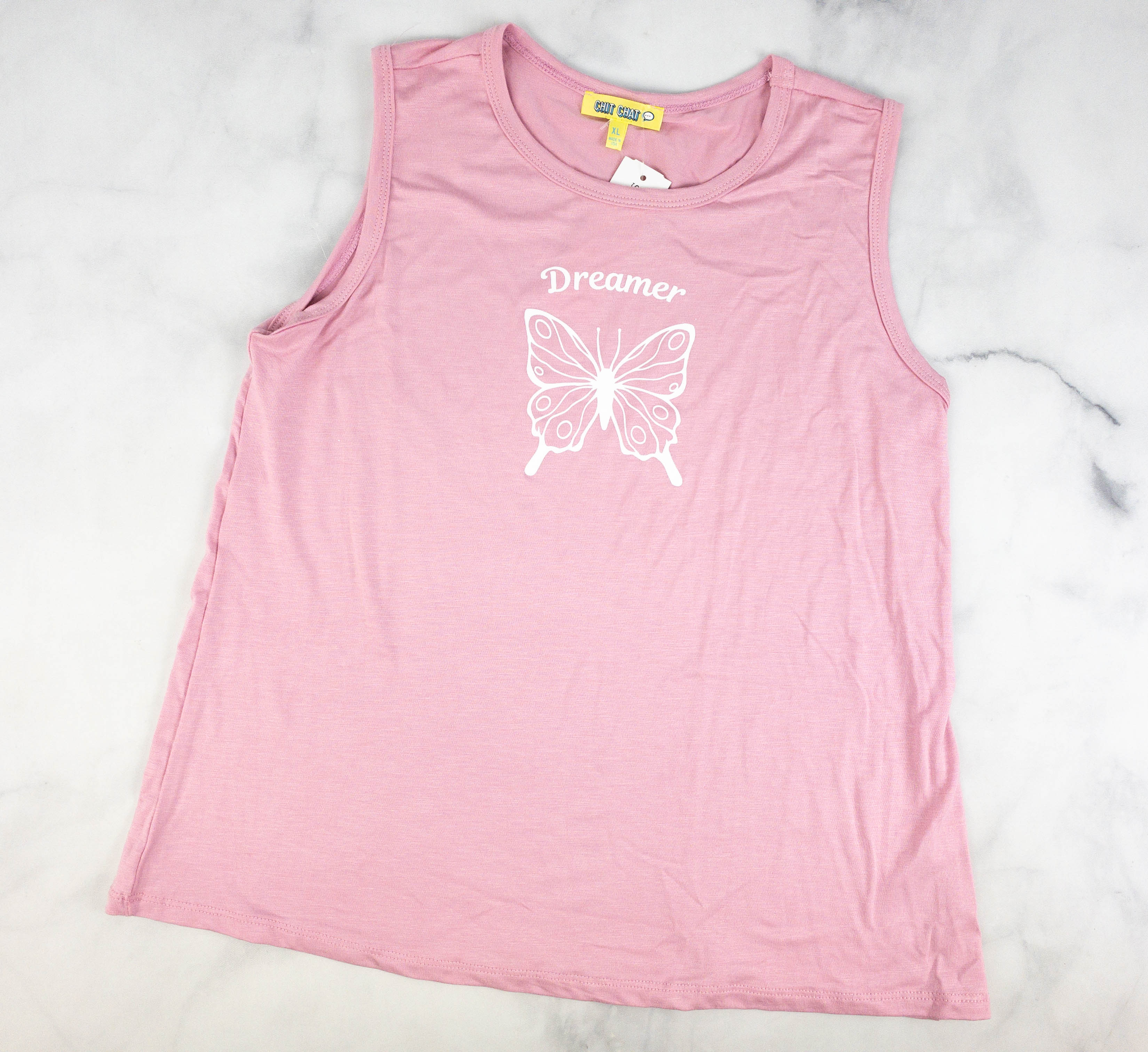 Chit Chat Carolyn Graphic Tank ($14) This pink tank top is comfortable to wear even on hot summer days because it's sleeveless and it's also loose. Apart from that, the materials are also light and airy which feels nice on the skin.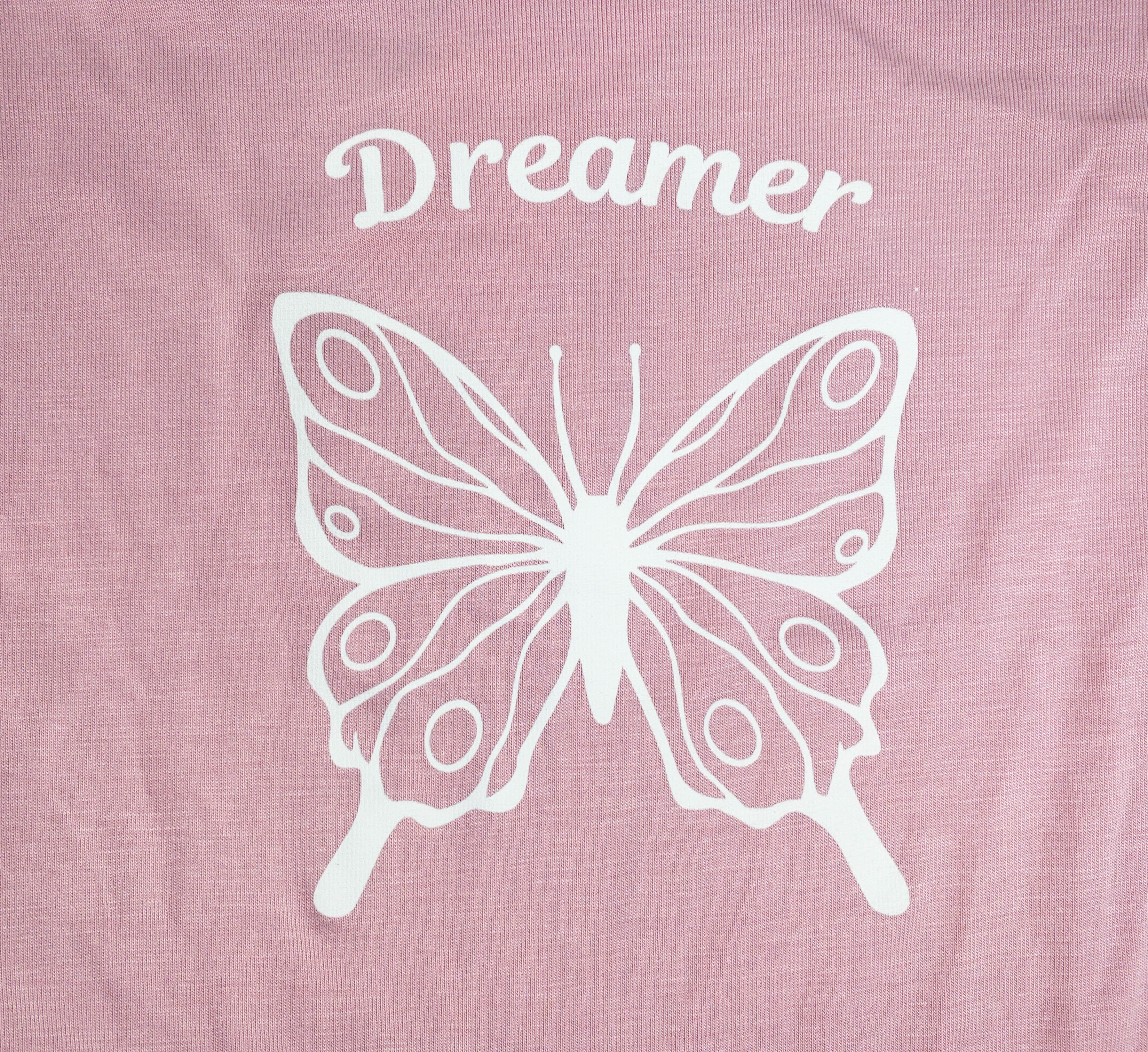 The design is simple with a white butterfly illustration and the word "Dreamer" above it. It's a simple but sweet looking piece and it can easily be styled up or down.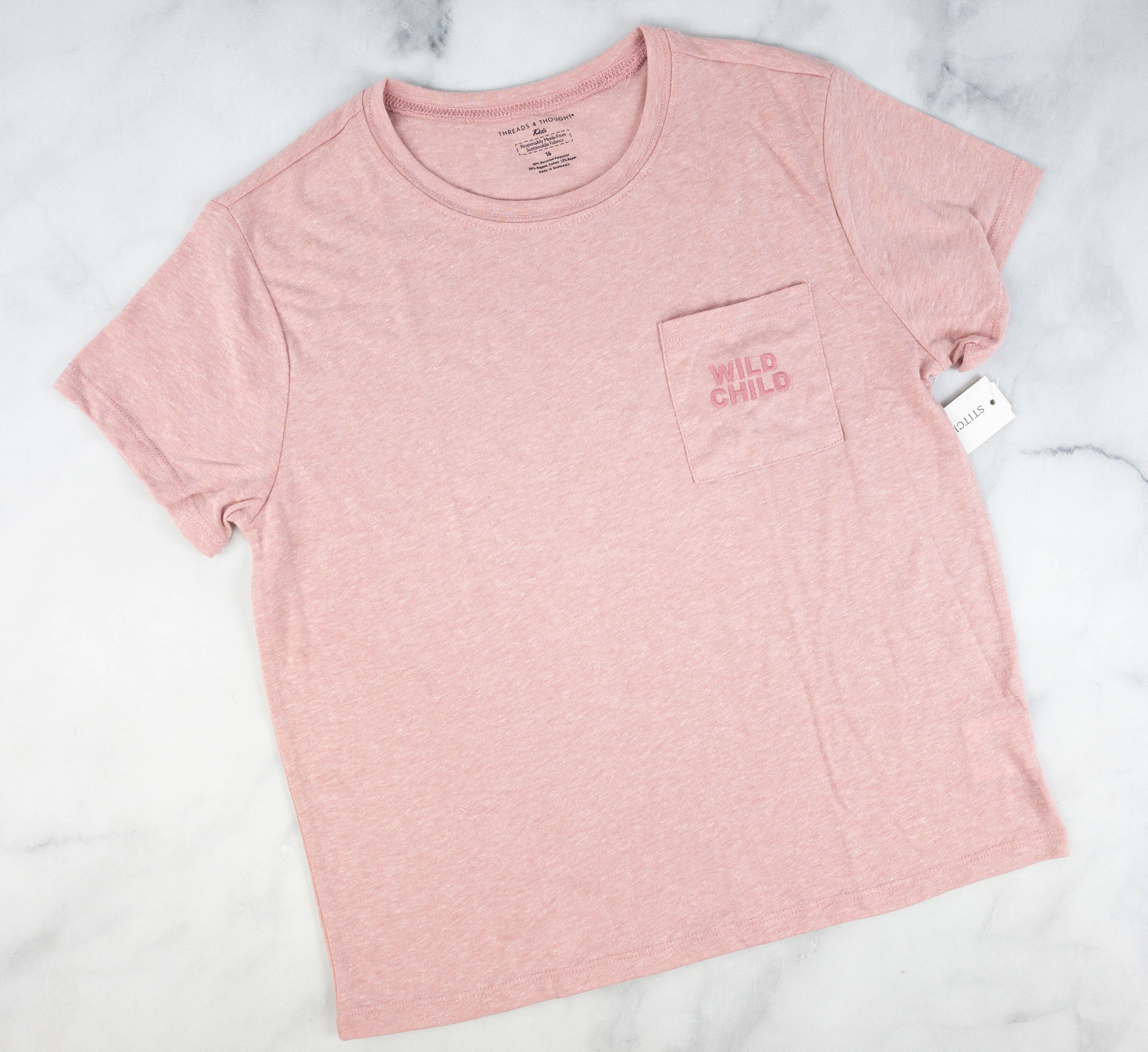 Threads 4 Thought Cammi Pocket Graphic Tee ($16) Here's another pink top but this time, it's a t-shirt.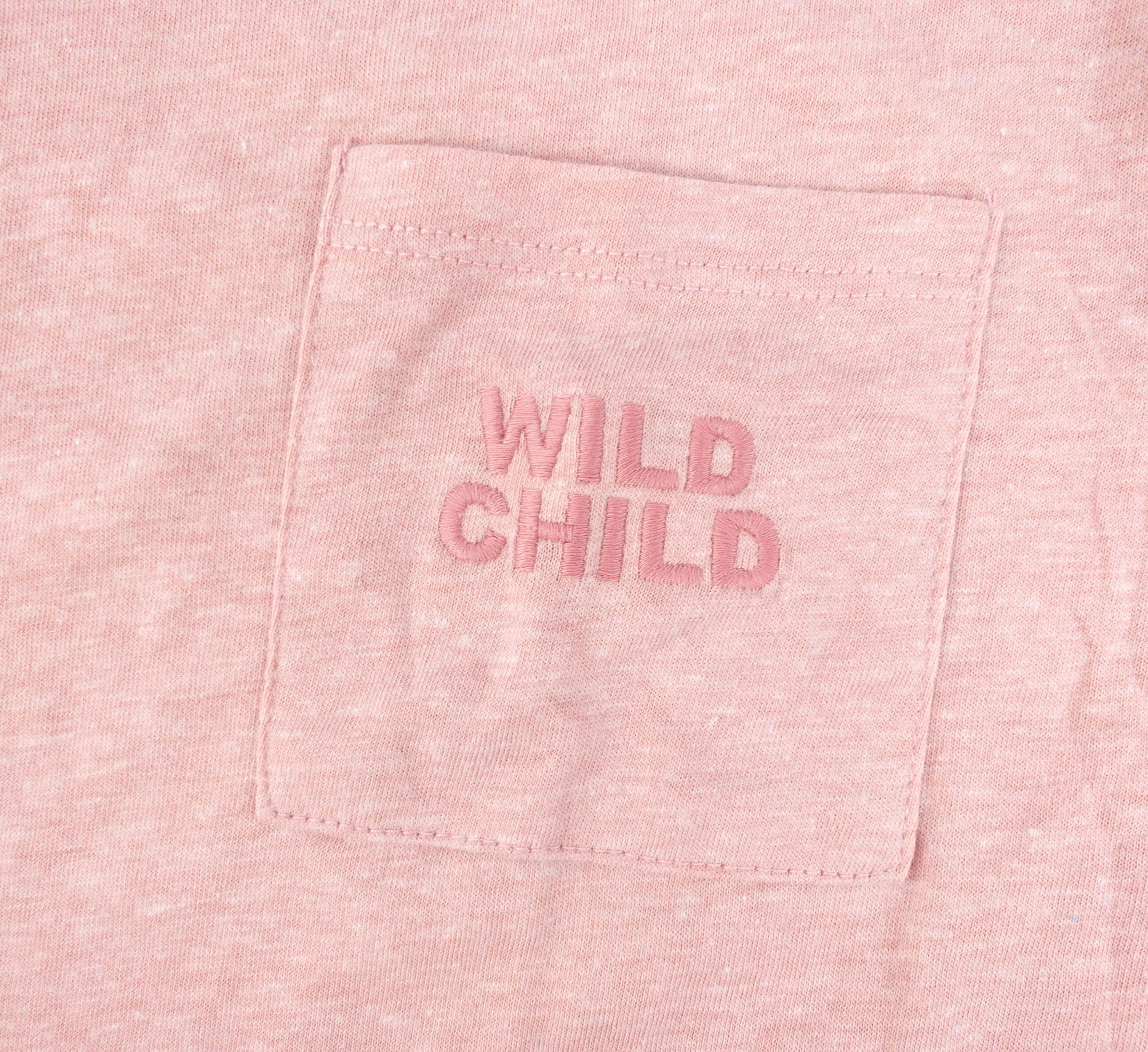 It says "Wild Child" on the breast pocket. This is a nice and casual round-neck shirt that you can pair with pants, shorts, or even skirts!
Rumi + Ryder The Twist Front Tank ($14) They also included this plain light-colored tank top that's also made with cotton. The fabric is really soft and breathable, making it another summer must-have.
The knot twist at the front part of this top gives a nice little accent that I like because I think it looks cute and sweet! I think this will also go well with most of the bottoms my daughter already has in her wardrobe which is great because we can mix and match tons of different looks for this single piece.
Love Glam Girl Tayli Cross Back Tank ($16) Another tank top included in the fix features a tie-dye design. The colors used reminds us of cotton candy!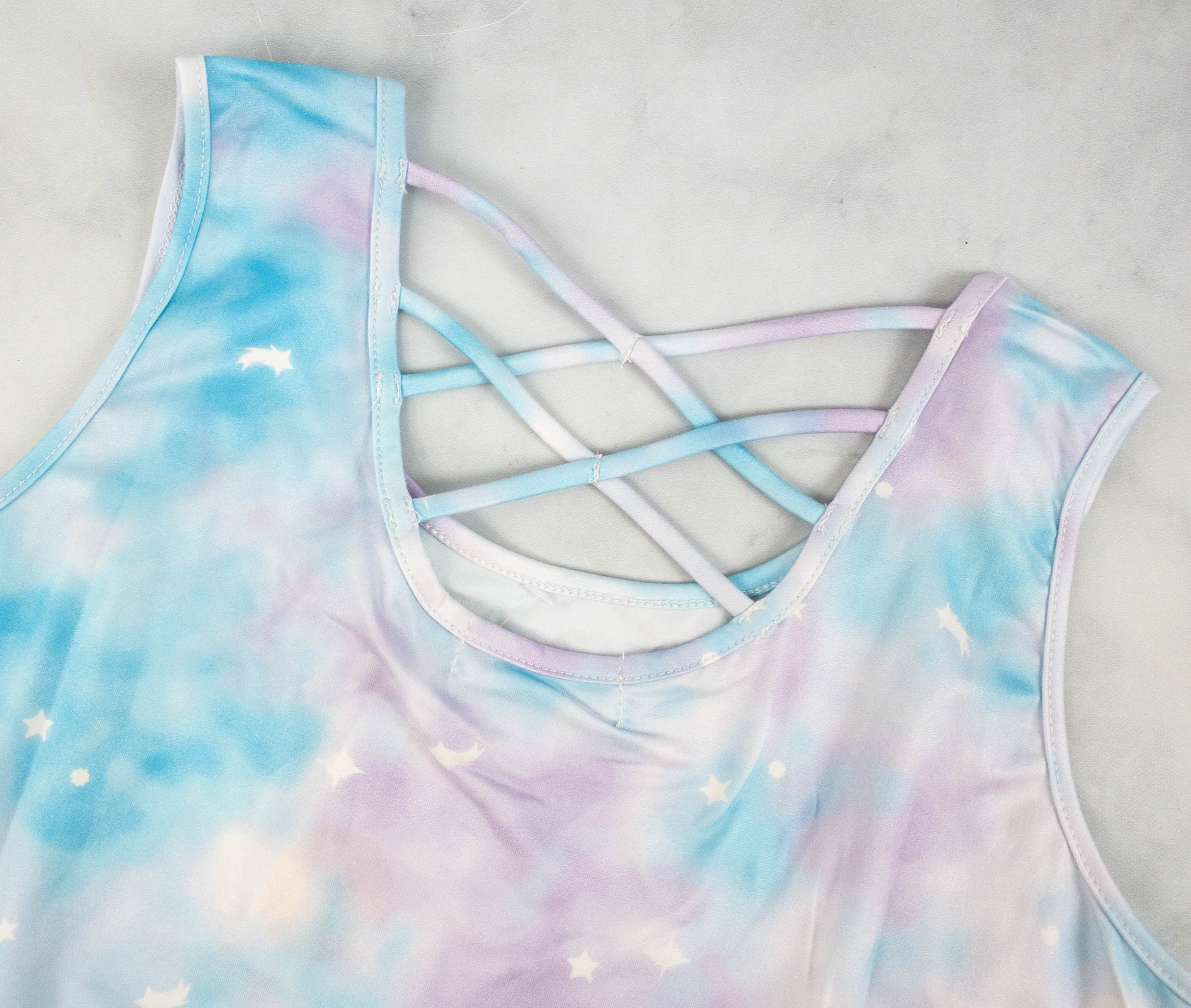 It has a simple, round neckline but the back has a crisscross detailing that made it more stylish.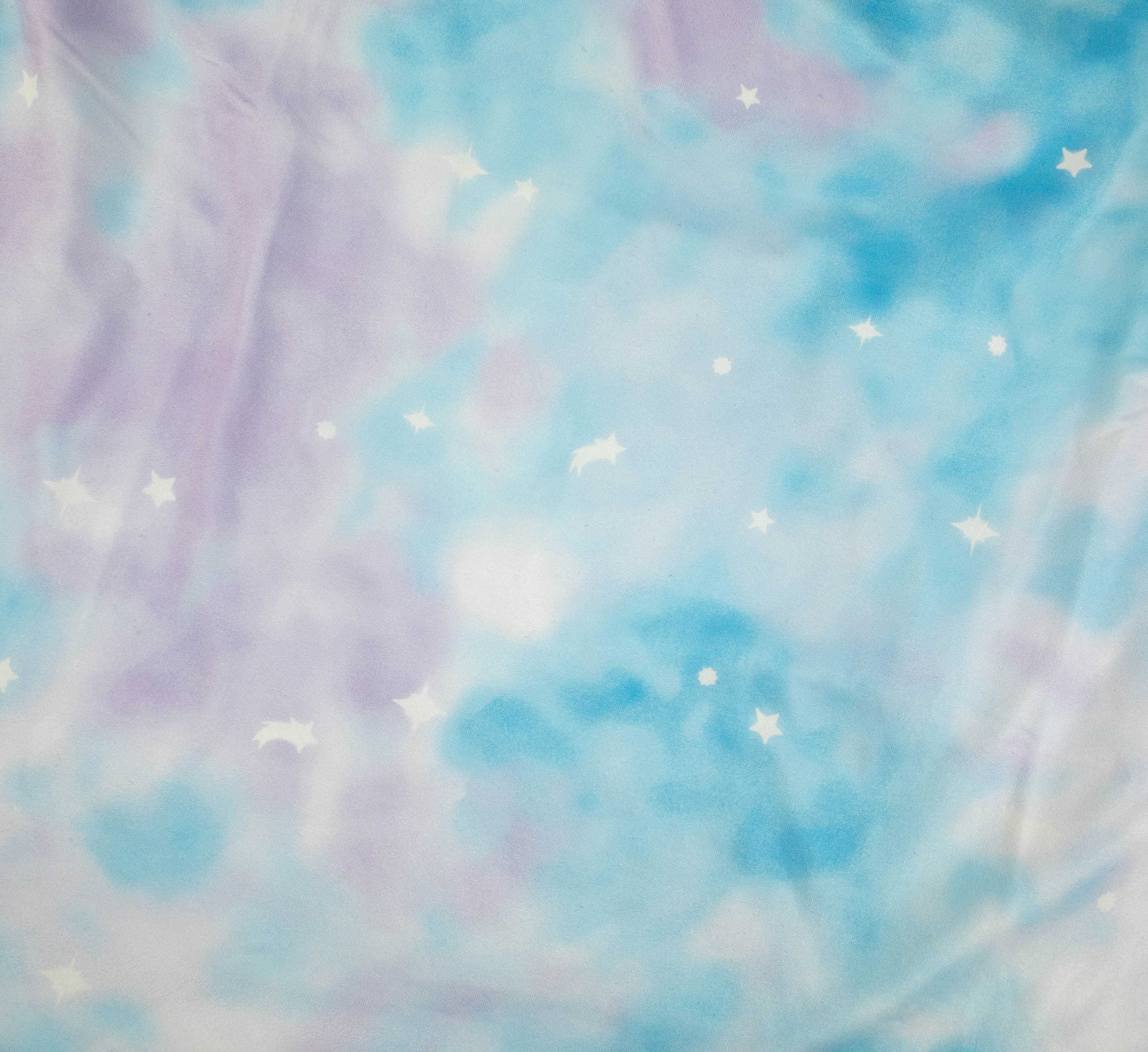 If you look closer, there are also small stars scattered around this piece!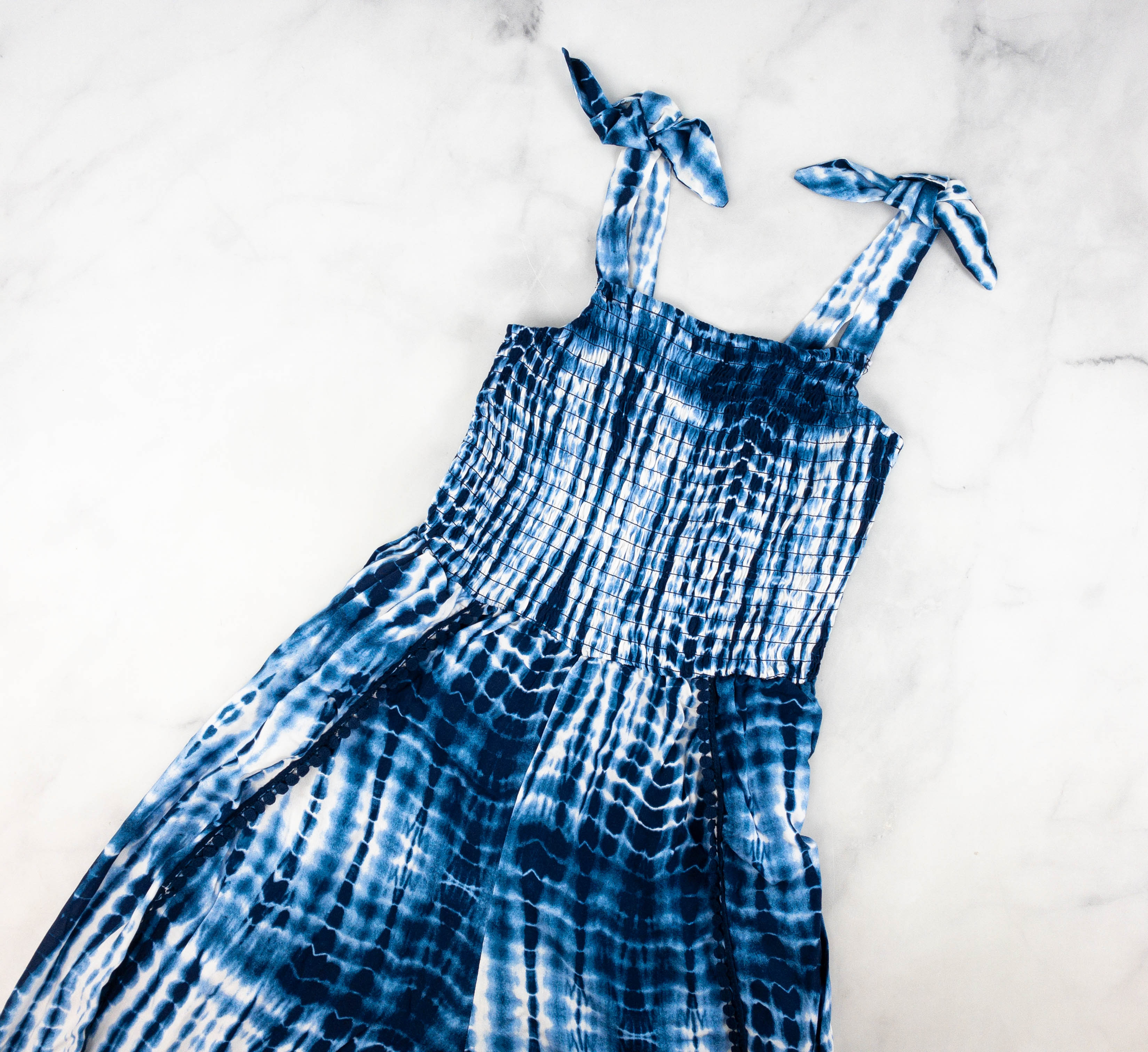 Xtraordinary Paidi Smocked Jumpsuit ($28) It's a dark blue jumpsuit with a unique tie-dye effect.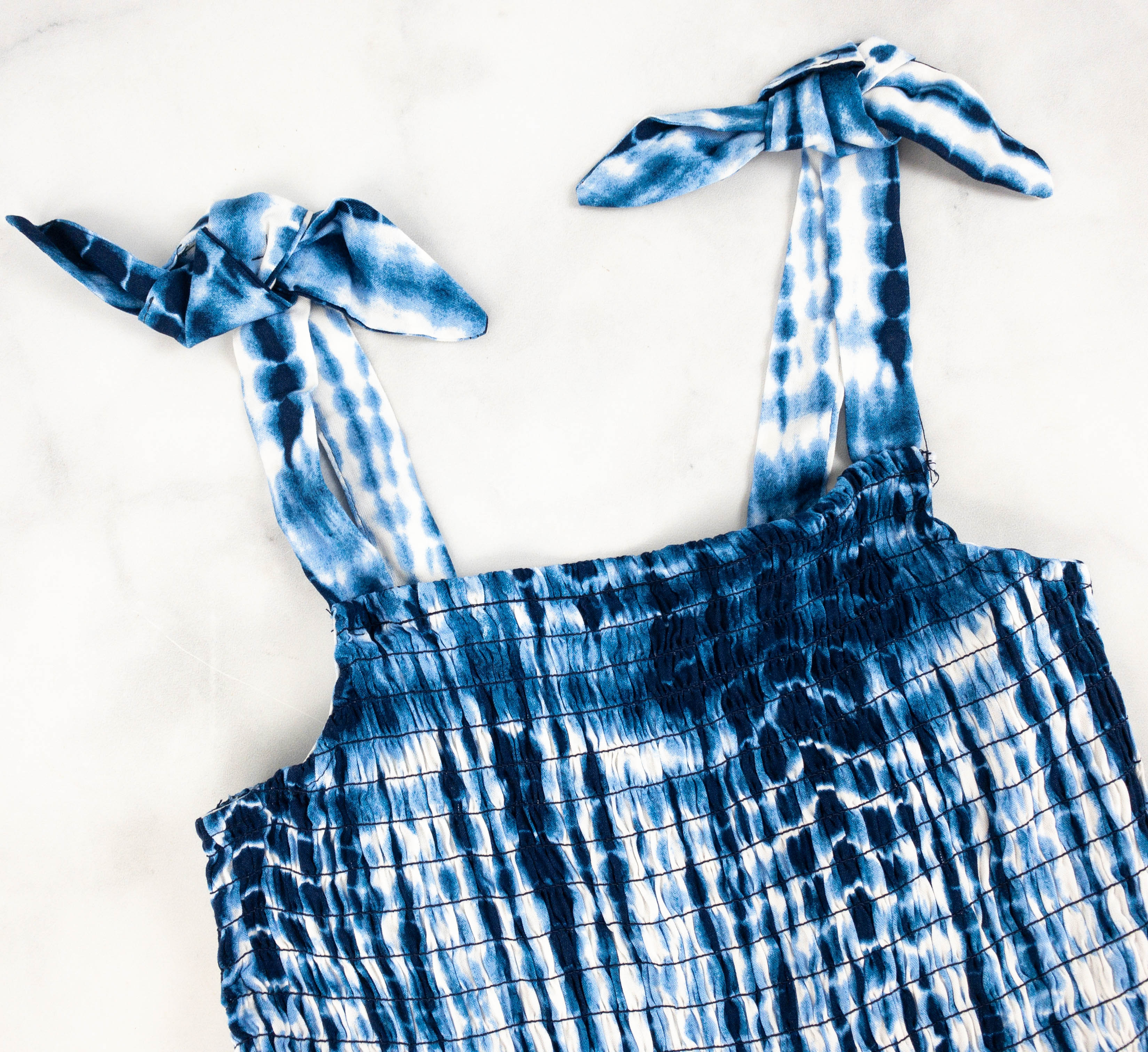 The shoulder straps are adjustable, so it's easy to wear.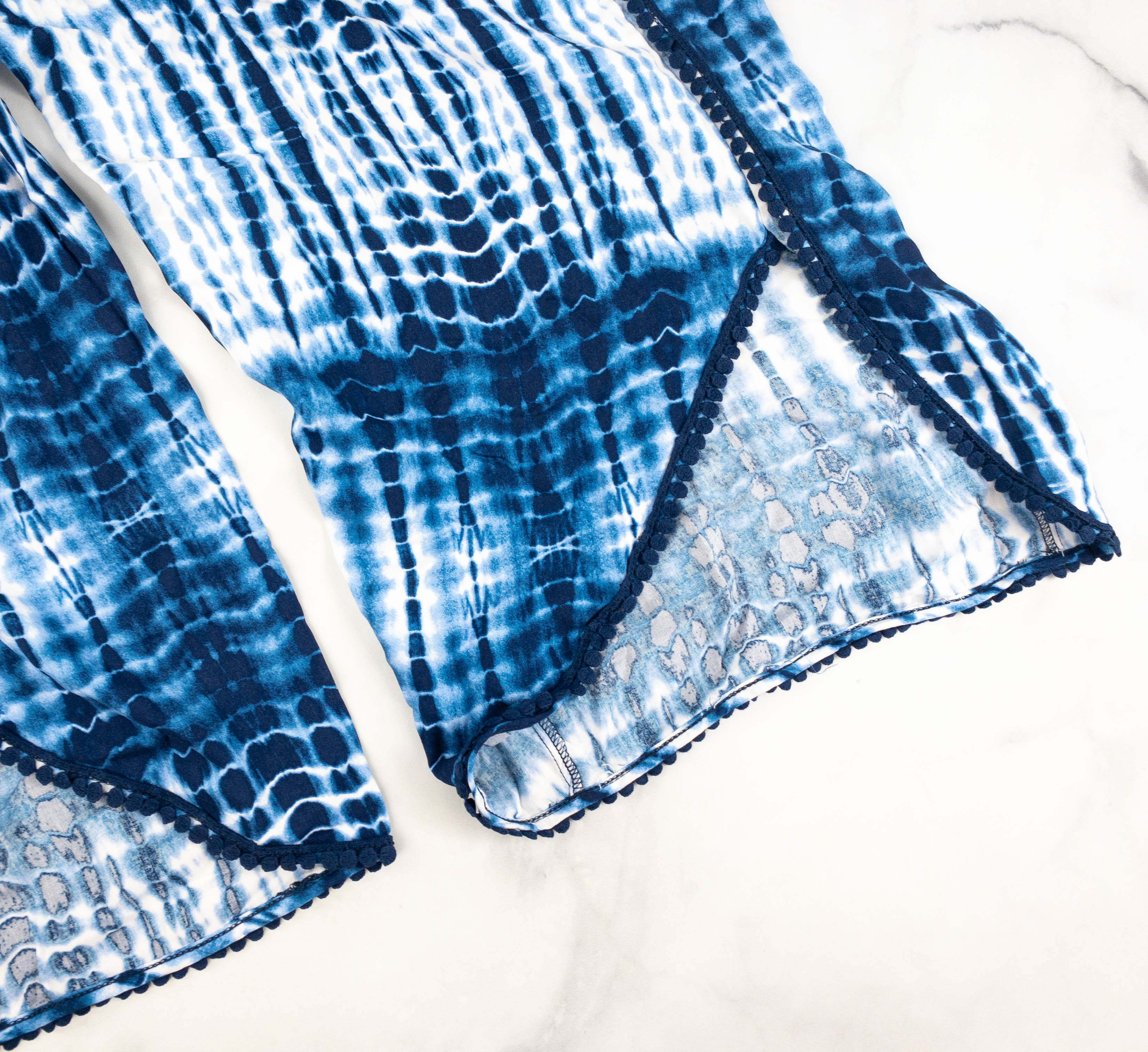 The bottom part of the jumpsuit has tiny pompoms on the uneven hem which I think also adds more charm to the piece.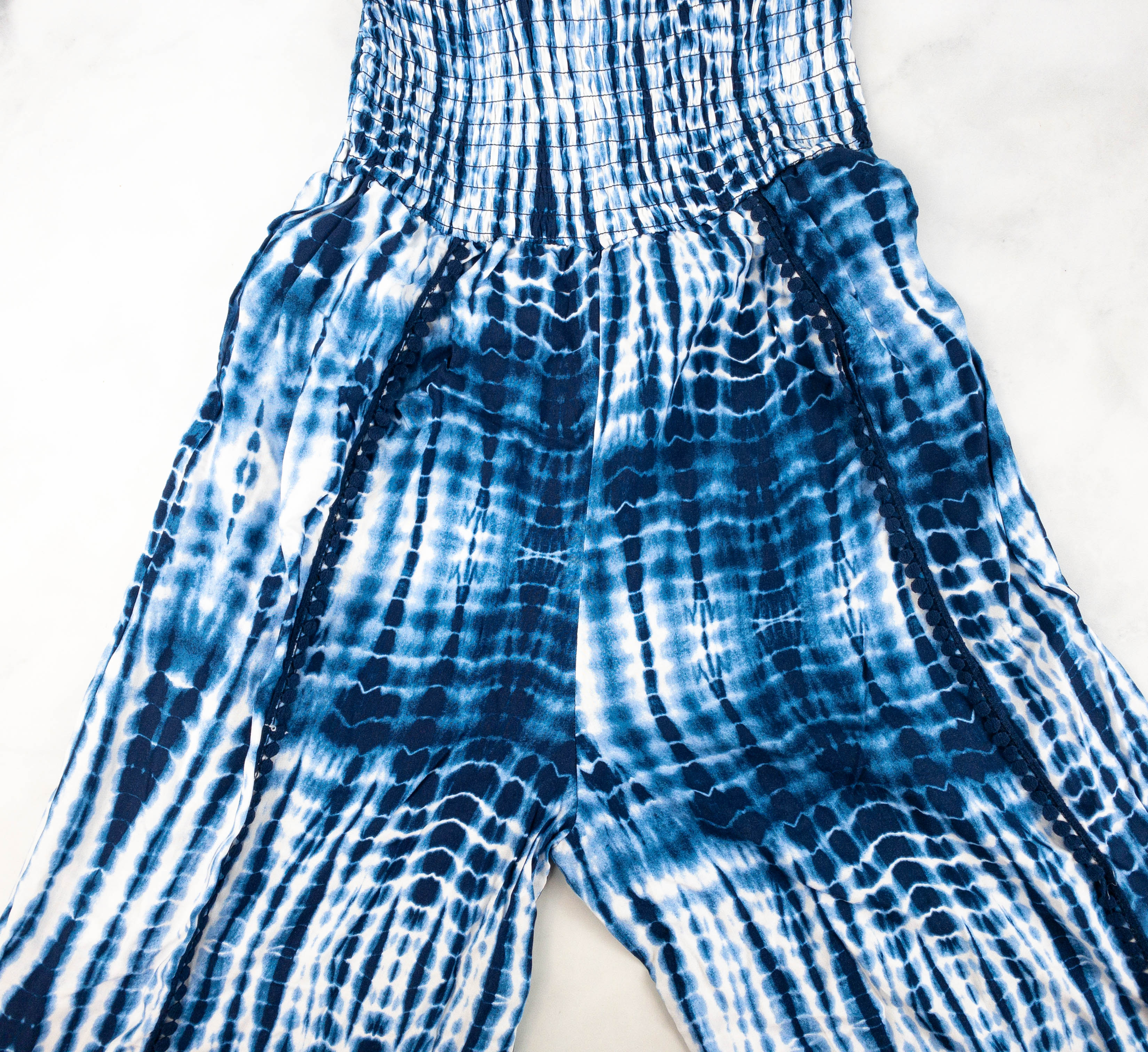 The fabric is lightweight! It's flowy because of with the loose-fitting bottoms.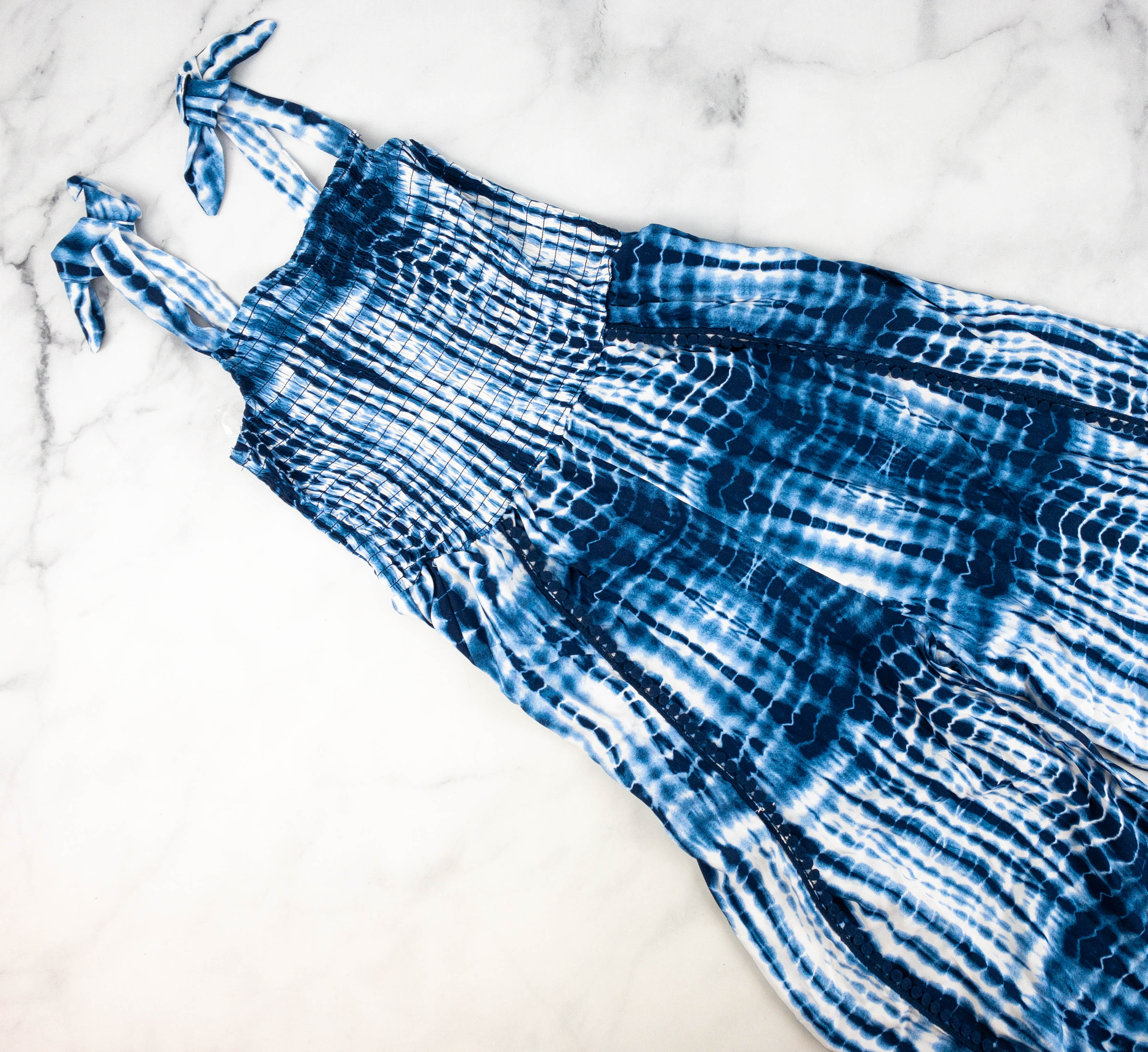 The top has a smocked design so it fits the upper part of the body, providing a nice silhouette. This is a great beach outfit!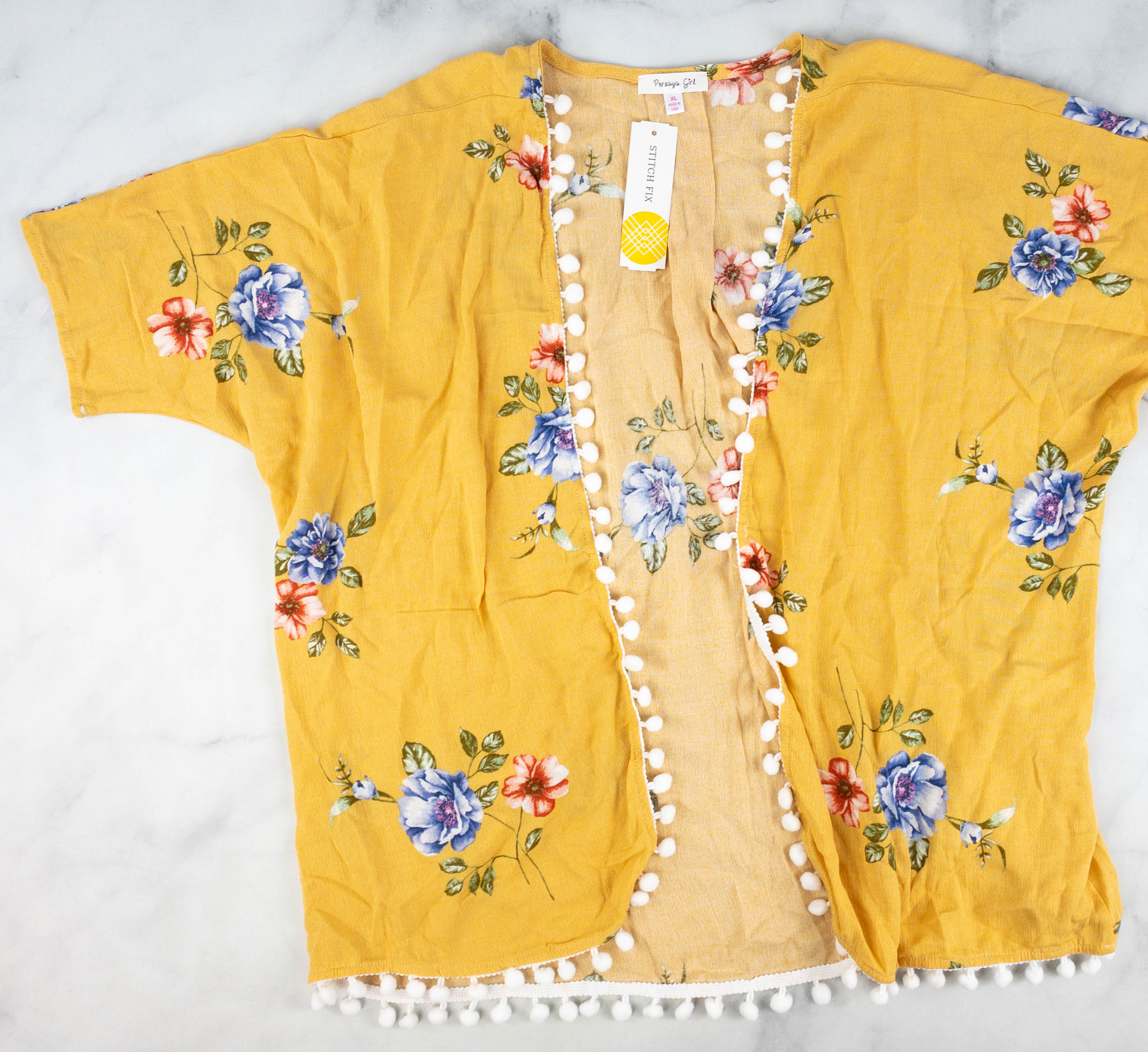 Persaya Girl Alixie Open Front Women ($22) Here's a kimono-like blazer that's multi-purpose! My daughter can wear it as a swimsuit cover up, or even as a cardigan over dresses or tank tops.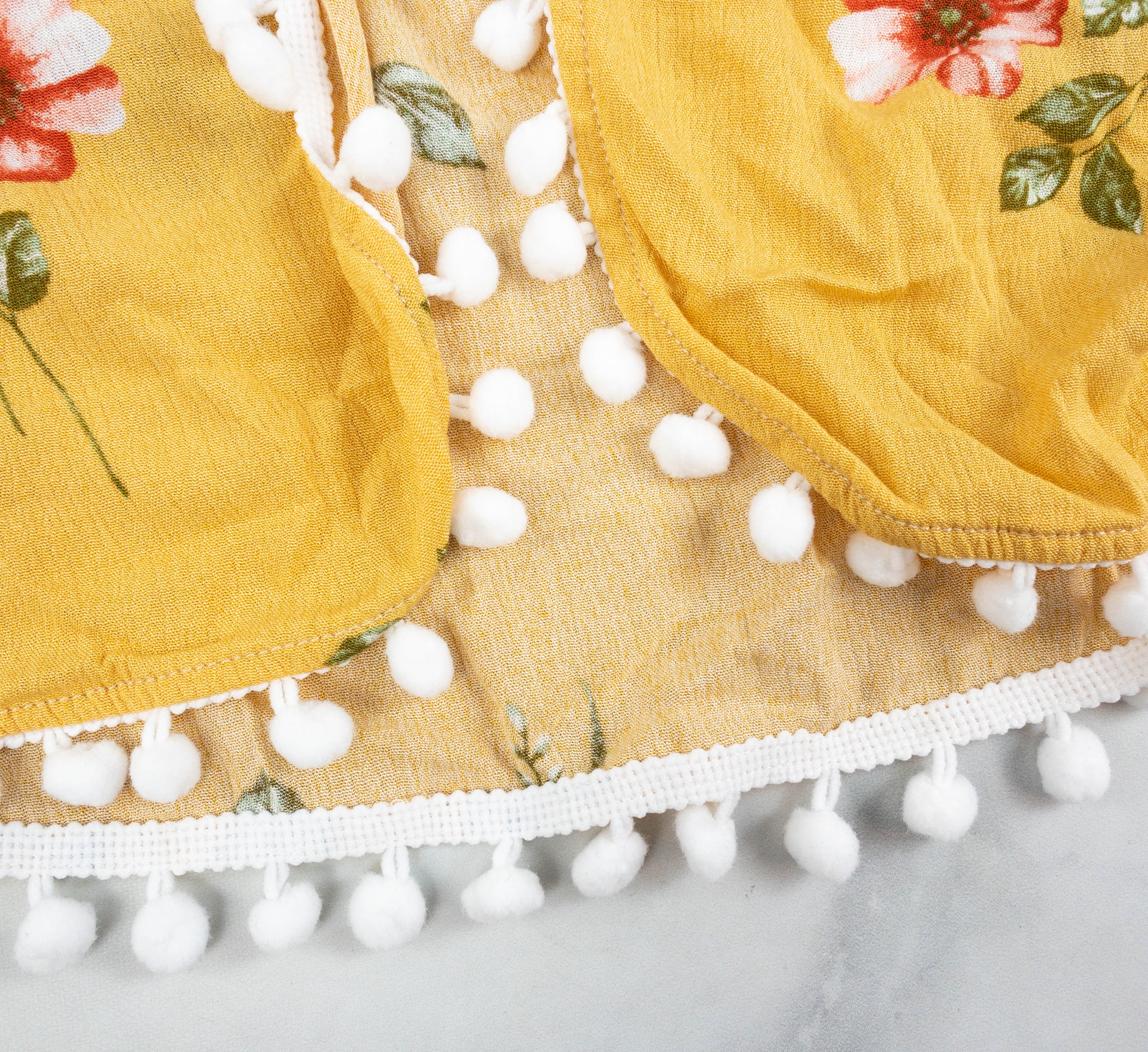 It has small white pompoms on the hem for a touch of cuteness!
The floral design looks really cute against the yellow base color.
Stella & Sienna Medea Knit Maxi Dress ($28) Lastly, here's a pretty dress in turquoise, with floral patterns all over.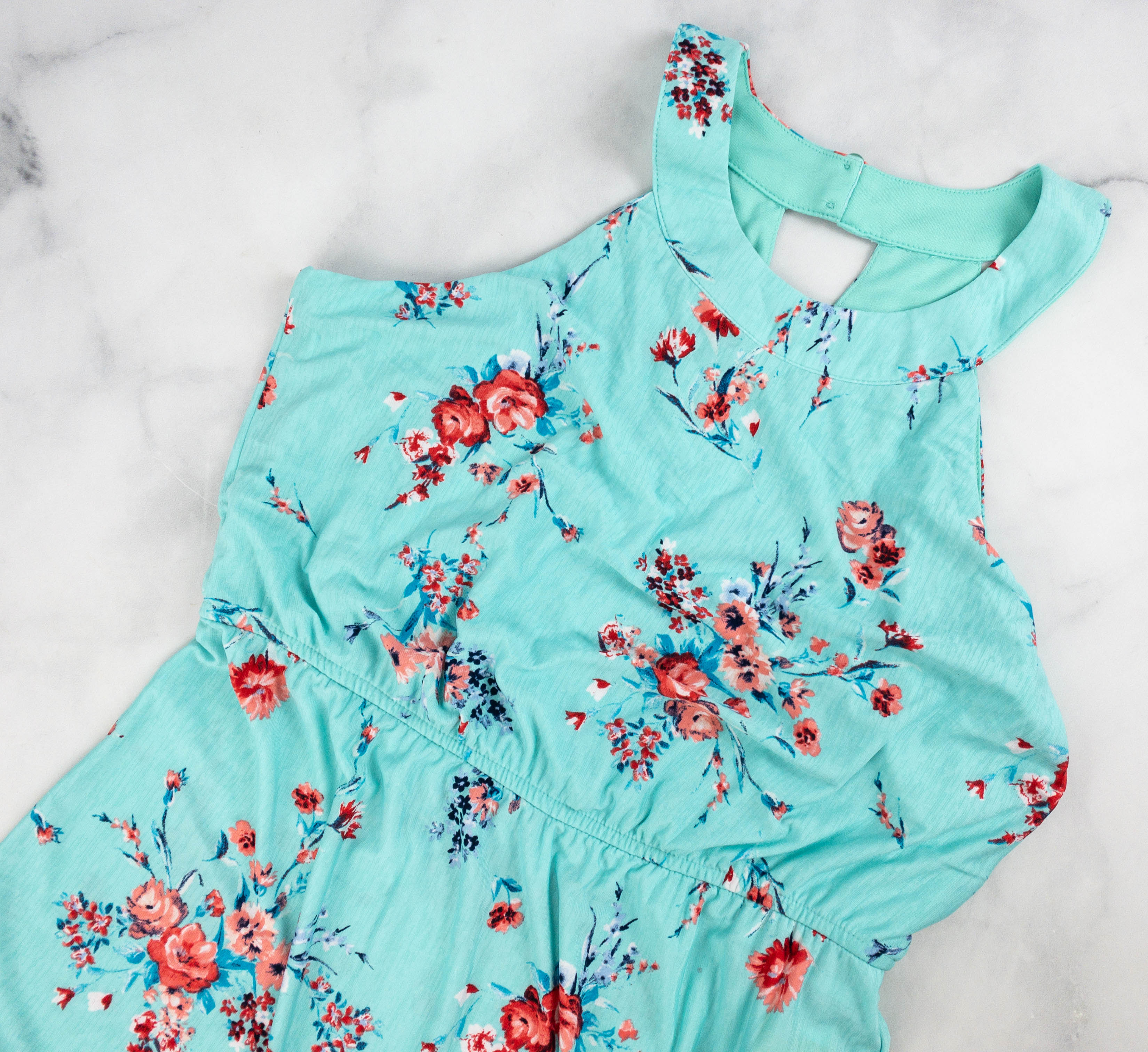 It's an empire cut dress and it's really gorgeous!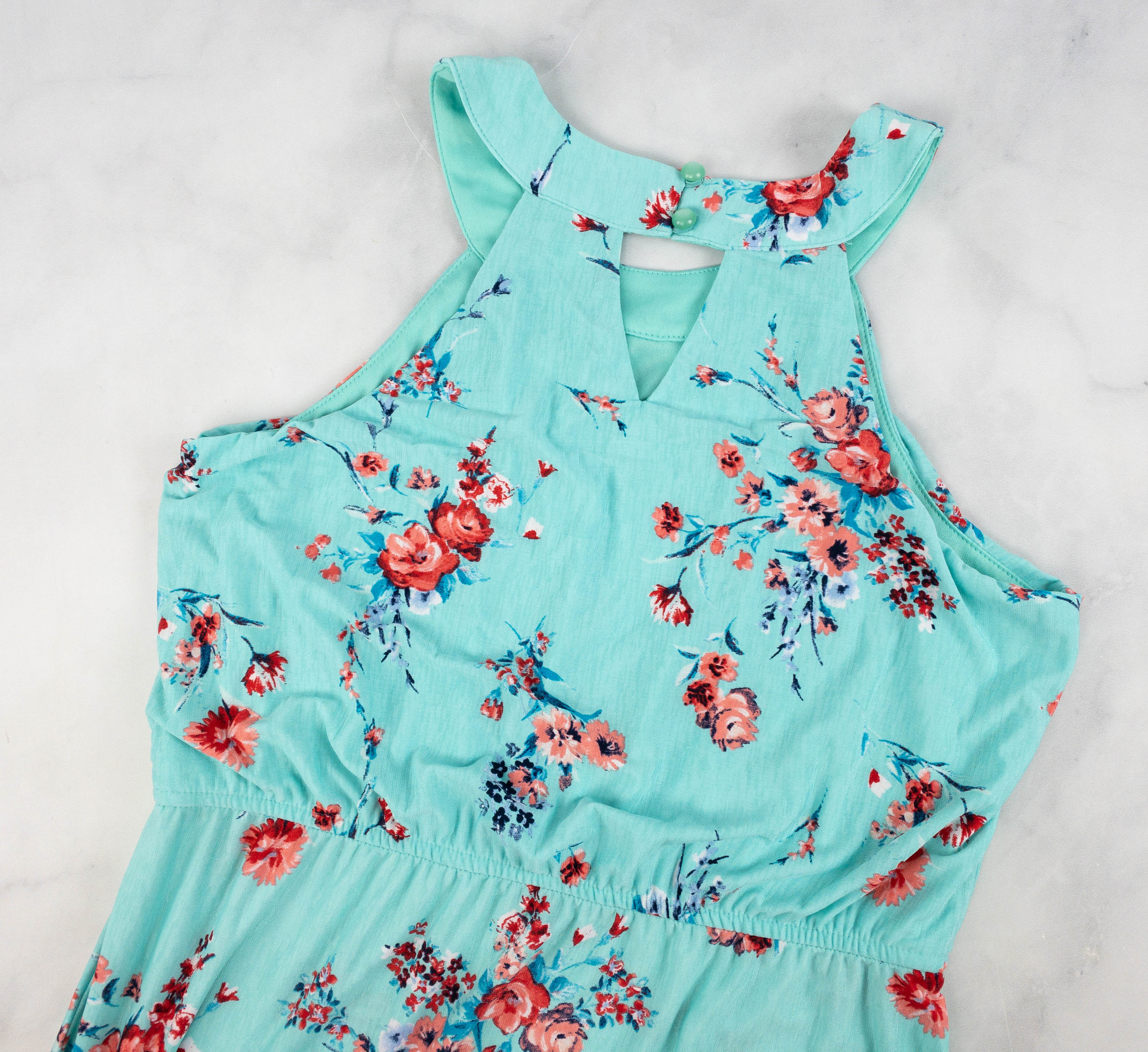 It looks nice and classy, but still age-appropriate.
It's a maxi dress so the skirt drops down until the base of the feet and it covers up the whole legs.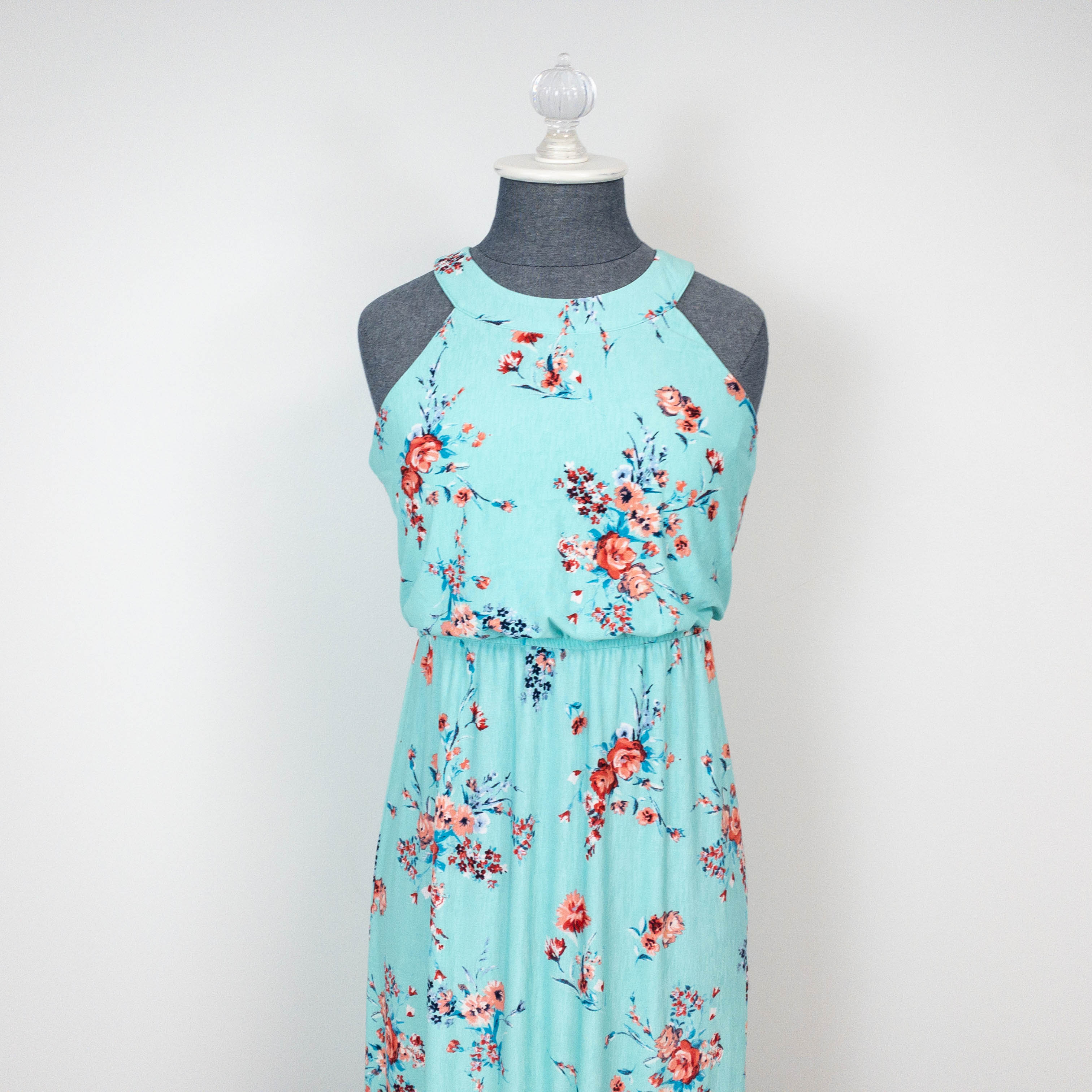 This is a piece of clothing that can stand out on its own without any accessory. It can be paired with sandals for a nice beach outfit!
Here's the kimono with the maxi dress, just to show that it's quite long and if you wear it with a tank top and a short, it will cover your back up until it's past the shorts.
This month's fix is full of simple yet versatile pieces for girls! I love it because it means that my daughter can wear the pieces more than once and style them the way she wants to. The summer-friendly pieces include dresses, sleeveless tops, and shorts. Her favorites among the items in the fix are the turquoise maxi dress and the cute tie-dye top. She also thinks the shorts are nice and comfortable. If you're looking to update the kids' wardrobe, this styling service is a good way to do so. Kids can try the items at home, and you can also easily return or exchange the items in case they don't fit!
What do you think of Stitch Fix Kids?