Sticker Savages is a monthly subscription box featuring 10 unique stickers from artists on Instagram. These artists are from around the world and the designs are stunning. Most of these stickers are Sticker Savage exclusives, which means they're printed for subscribers only. All orders come with a card featuring the artists. Shipping is free to the U.S. (and $9.99 worldwide). Sticker Savages is $11.90 a month, or save with longer subscription terms.
We are the dopest sticker box in the game. These stickers are created exclusively for our sticker subscription box, and are great for water bottle stickers, laptop stickers or just about any other thing you can think of. All of our stickers are printed on high quality waterproof vinyl, and are around 3-4in in size.
DEAL: Get 10% off your first box! Use coupon code HELLO.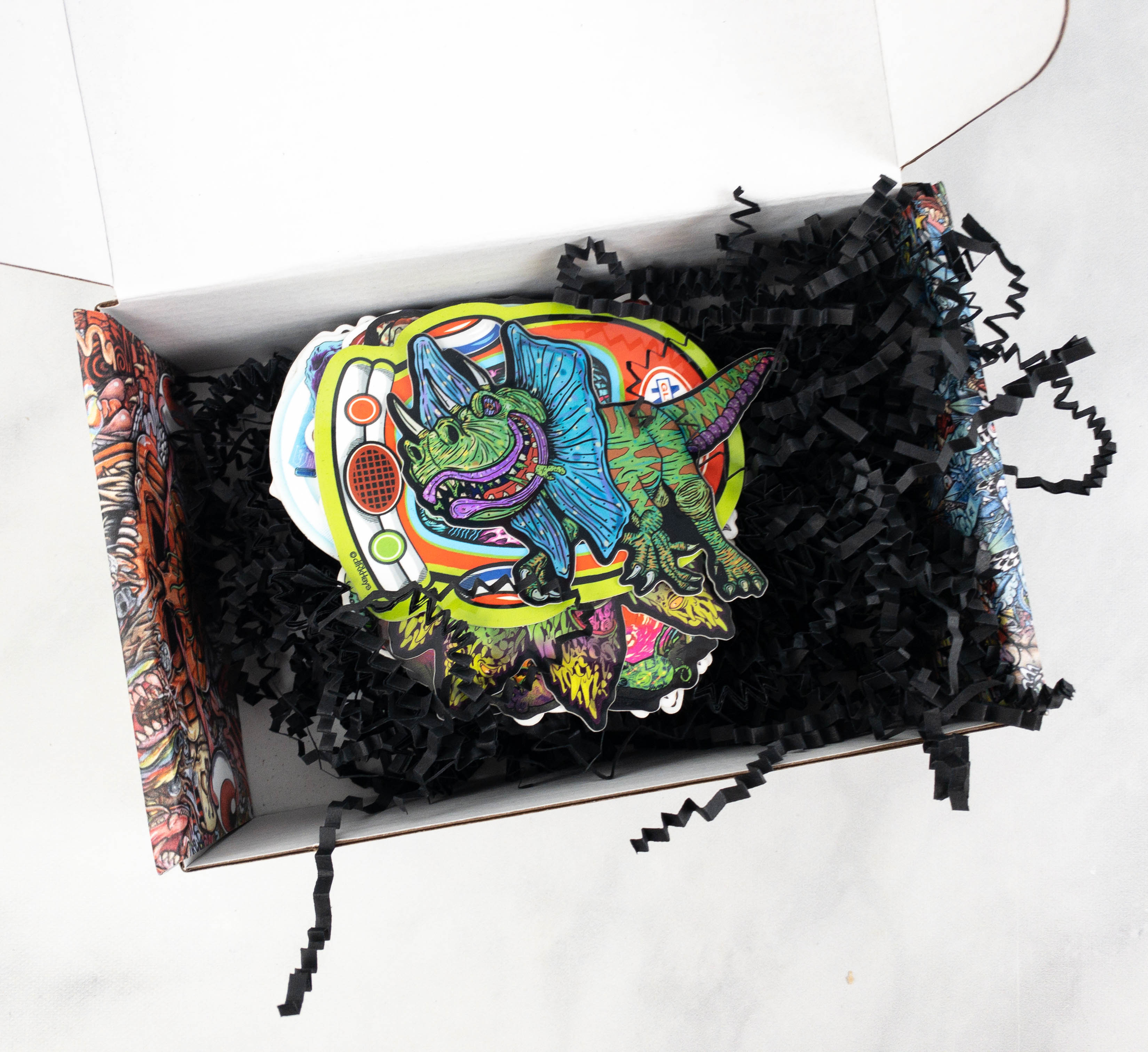 The stickers were packed with black squiggles.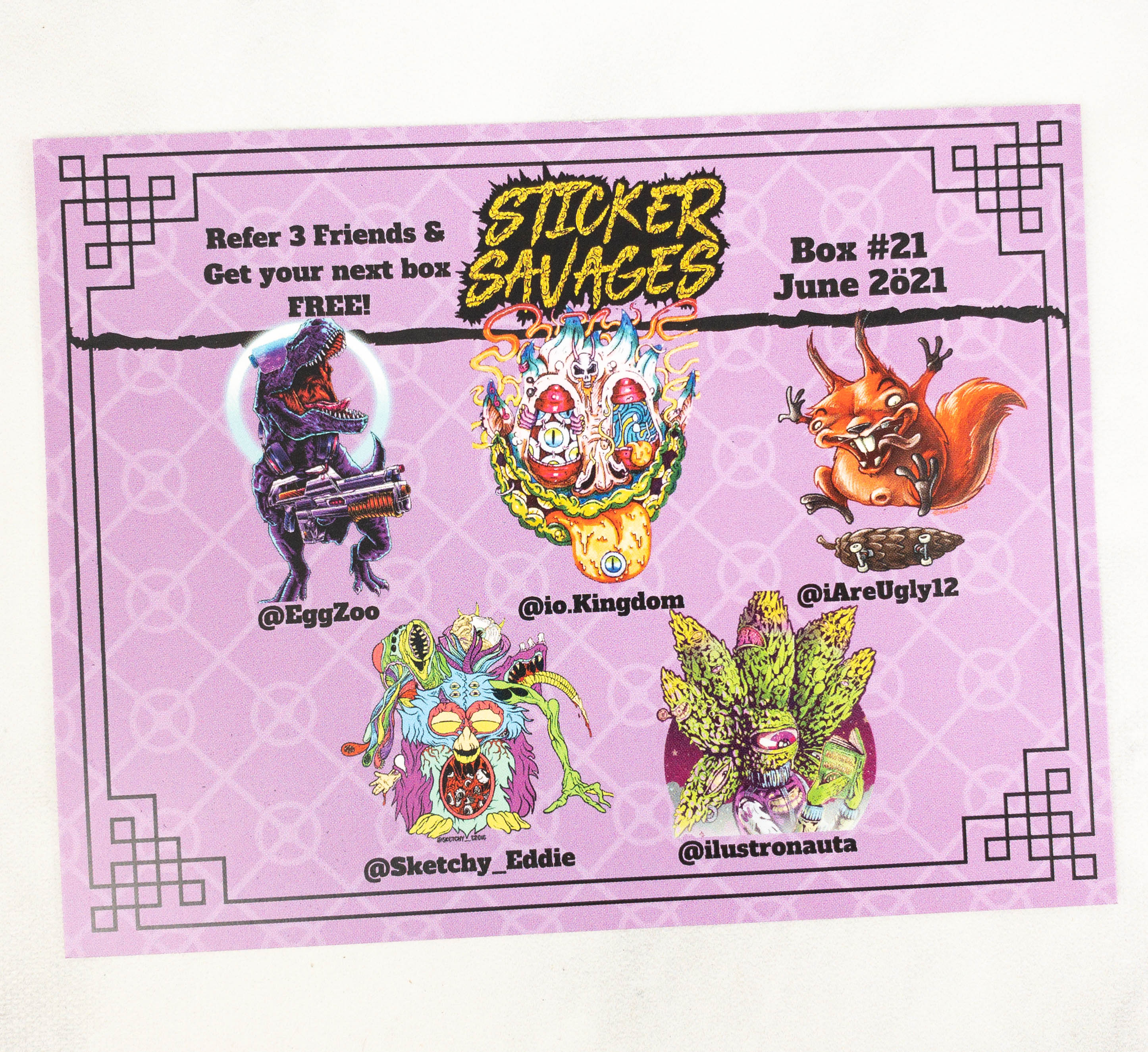 There's a card inside that lists the Instagram handle of the artists.
There are more artists at the back!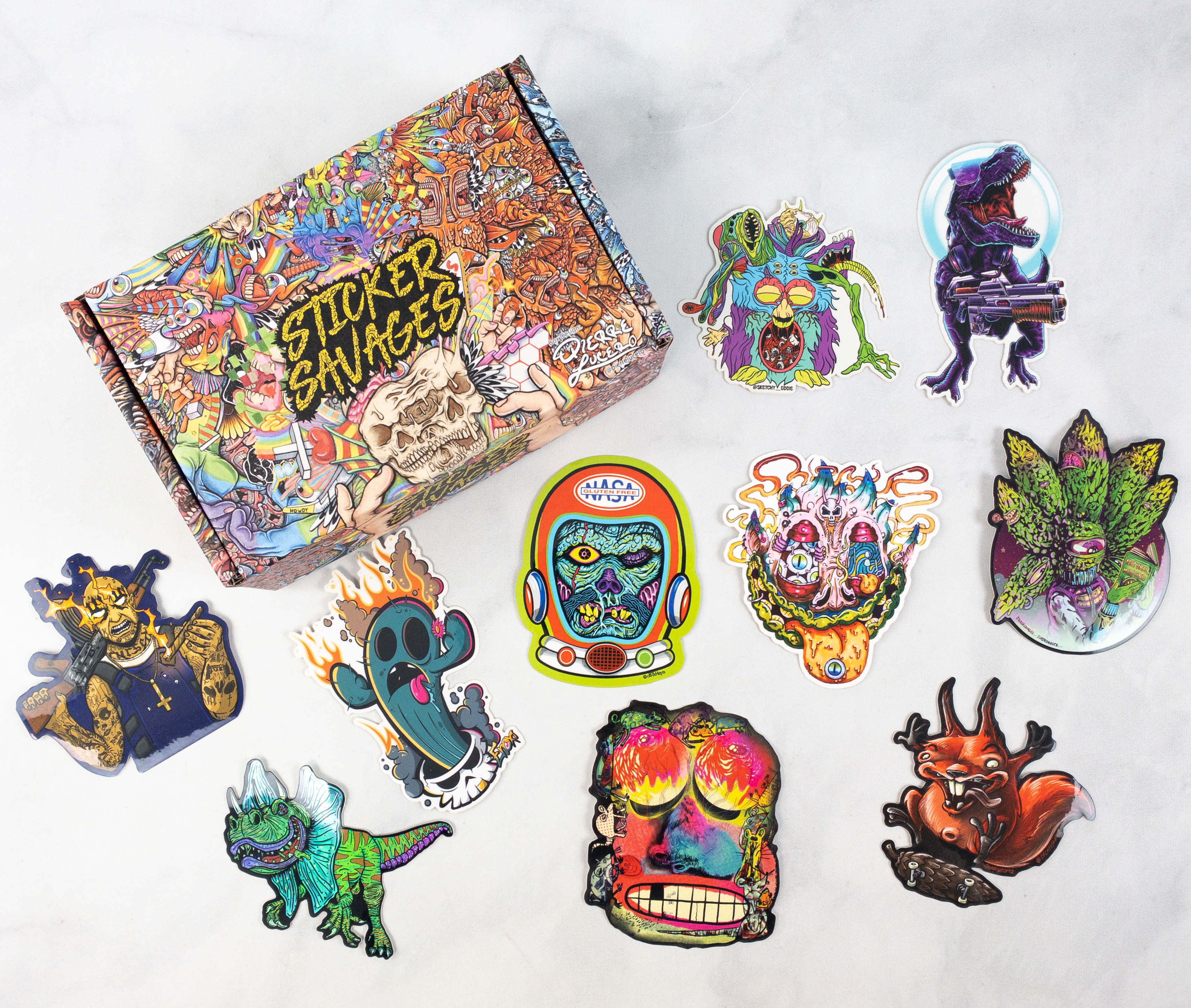 Everything in my box!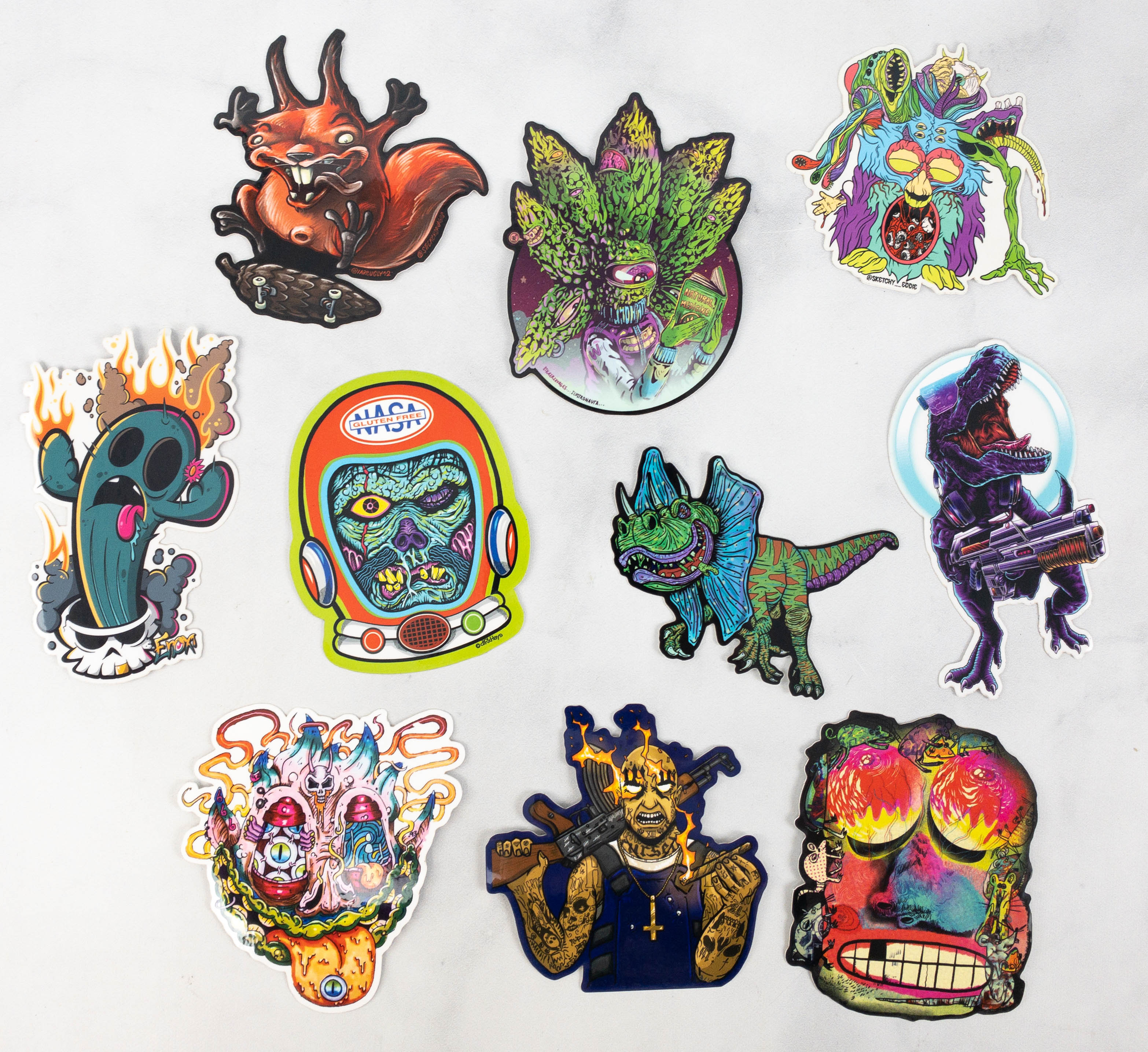 The stickers for this month looks really interesting!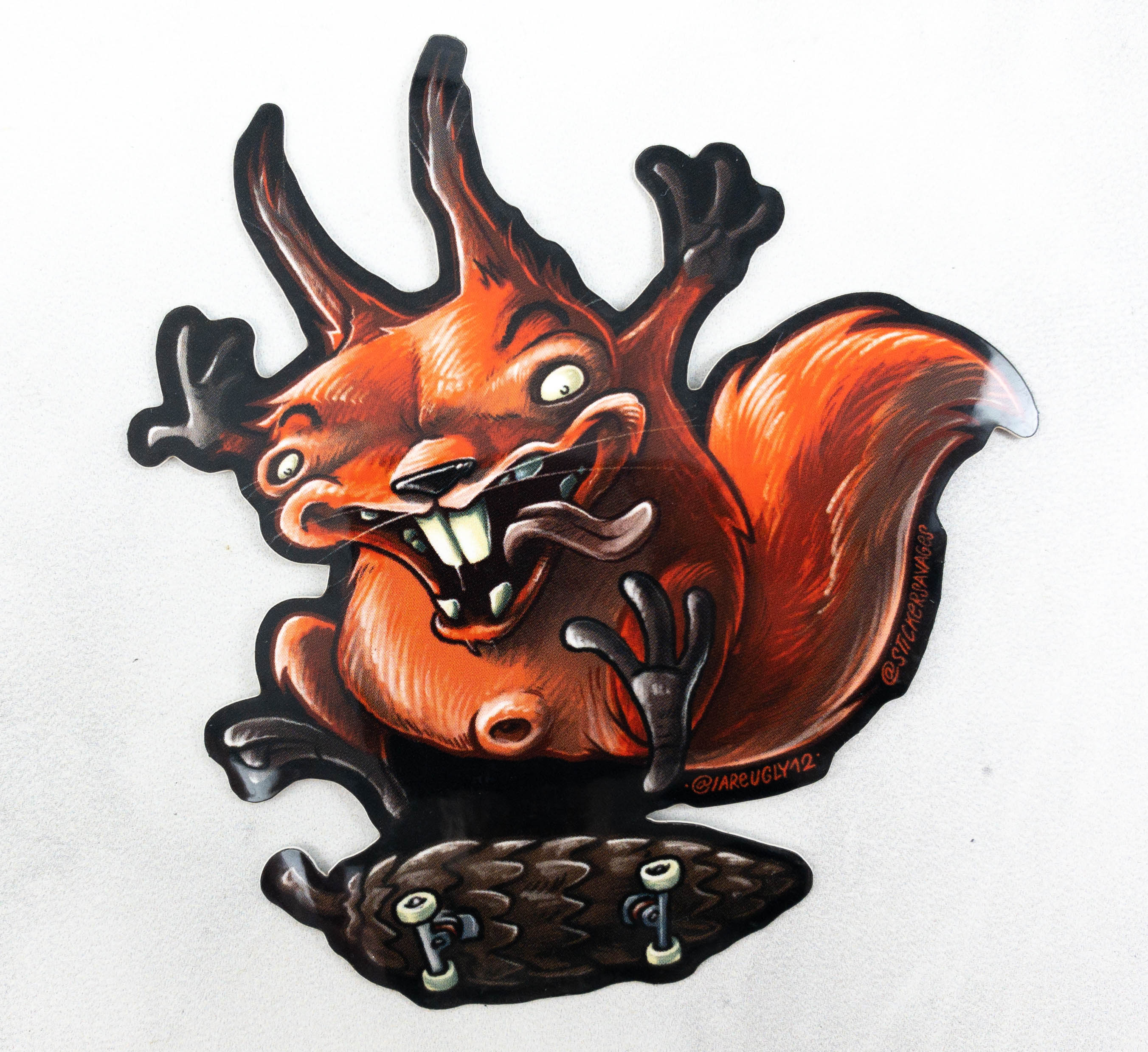 Here's a design by @iAreUgly12! It's scary squirrel riding a personalized acorn skateboard.
Another unique sticker is from @Stink_House. This design features a colorful T-Rex with a big crystal horn on its head.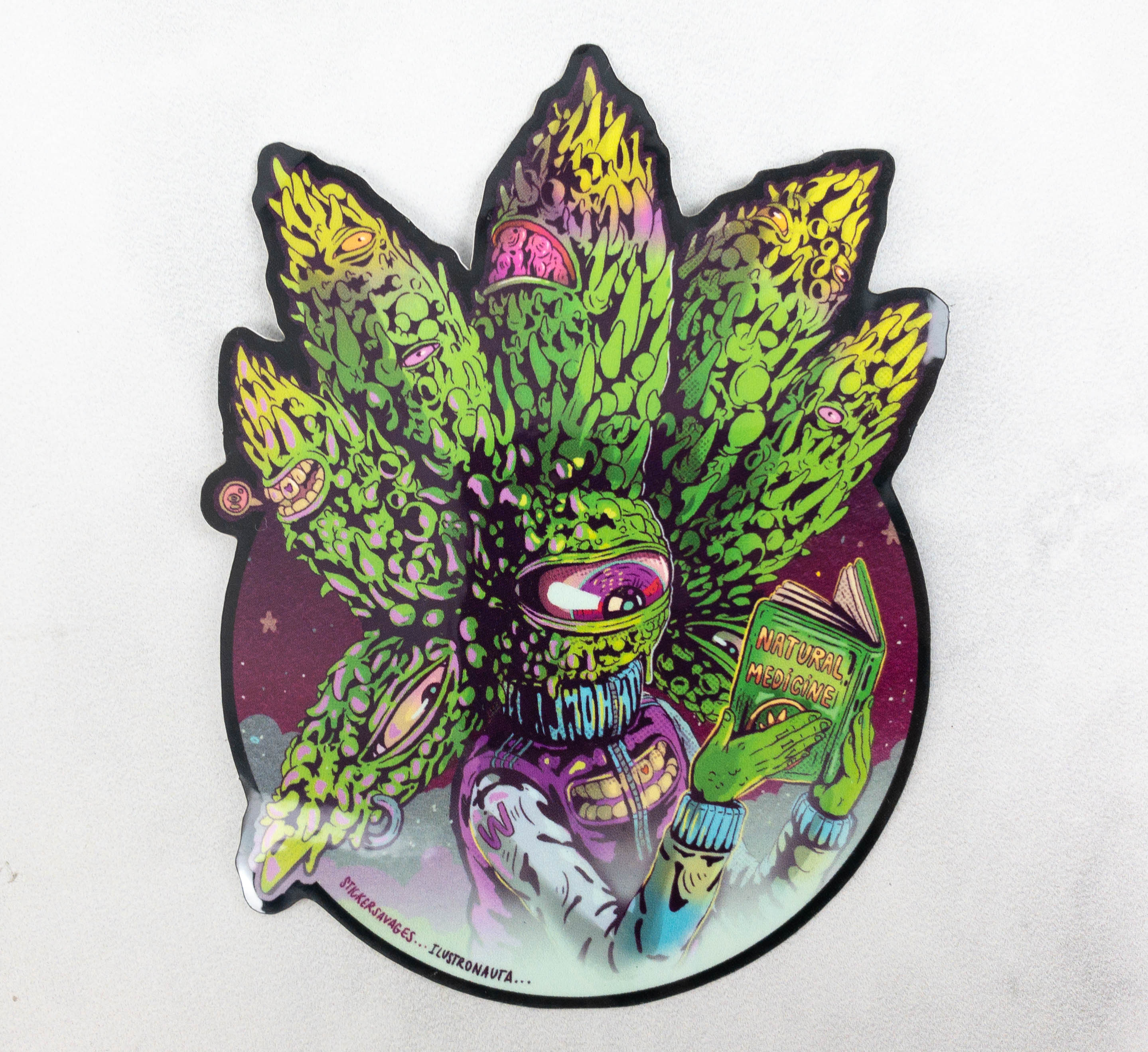 This sticker design by @ilustronauta features a plant-like creature reading a book about natural medicine! It also has more than one eye and mouth.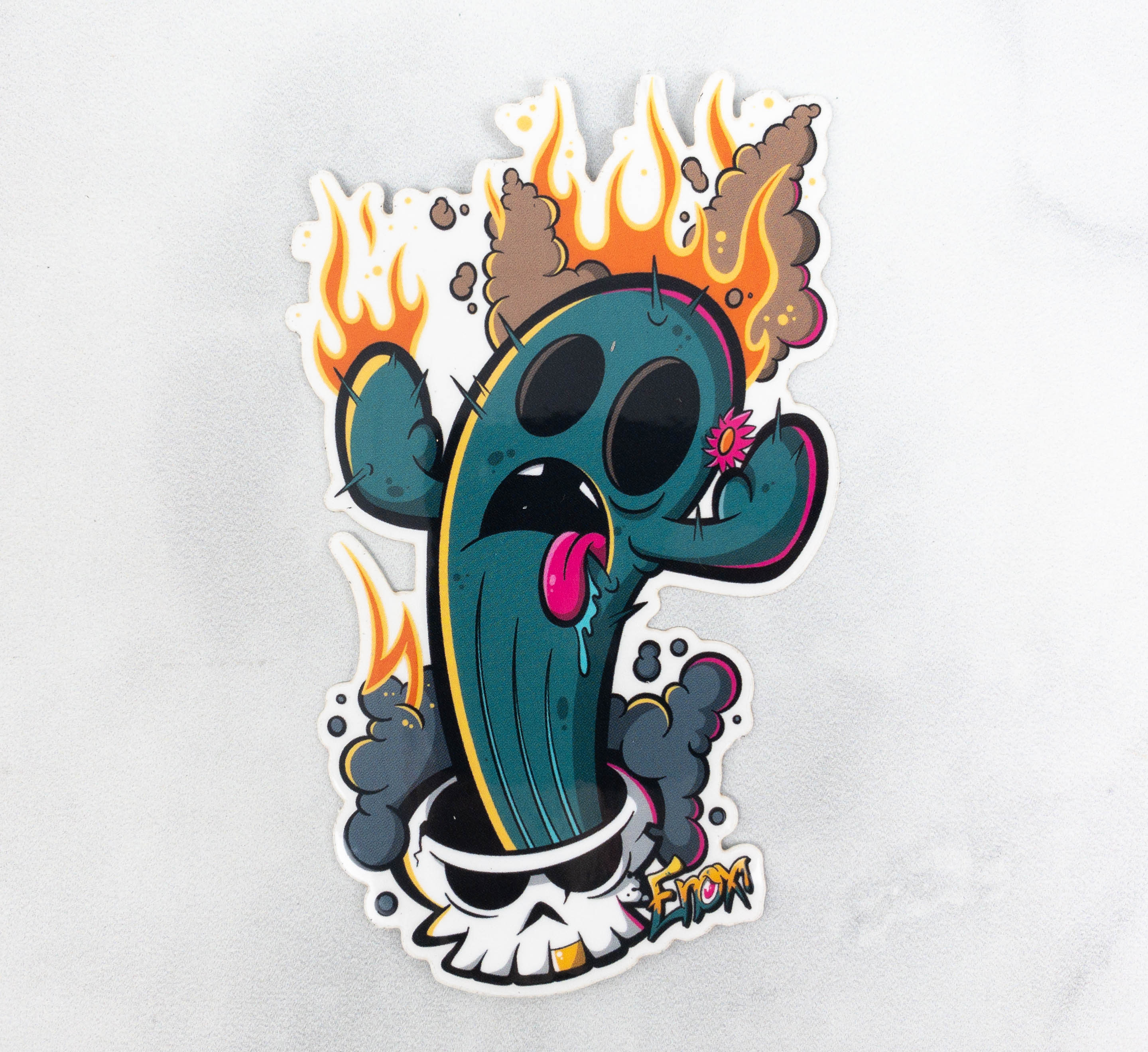 Another interesting design is from @EnoxArt. It showcases a burning cactus planted on a skull.
It's a rat invaded face design from @WoodenCyclops. I personally like the artistic approach in this design and it looks really interesting specially with its illusion and the combination of images and shapes to create it.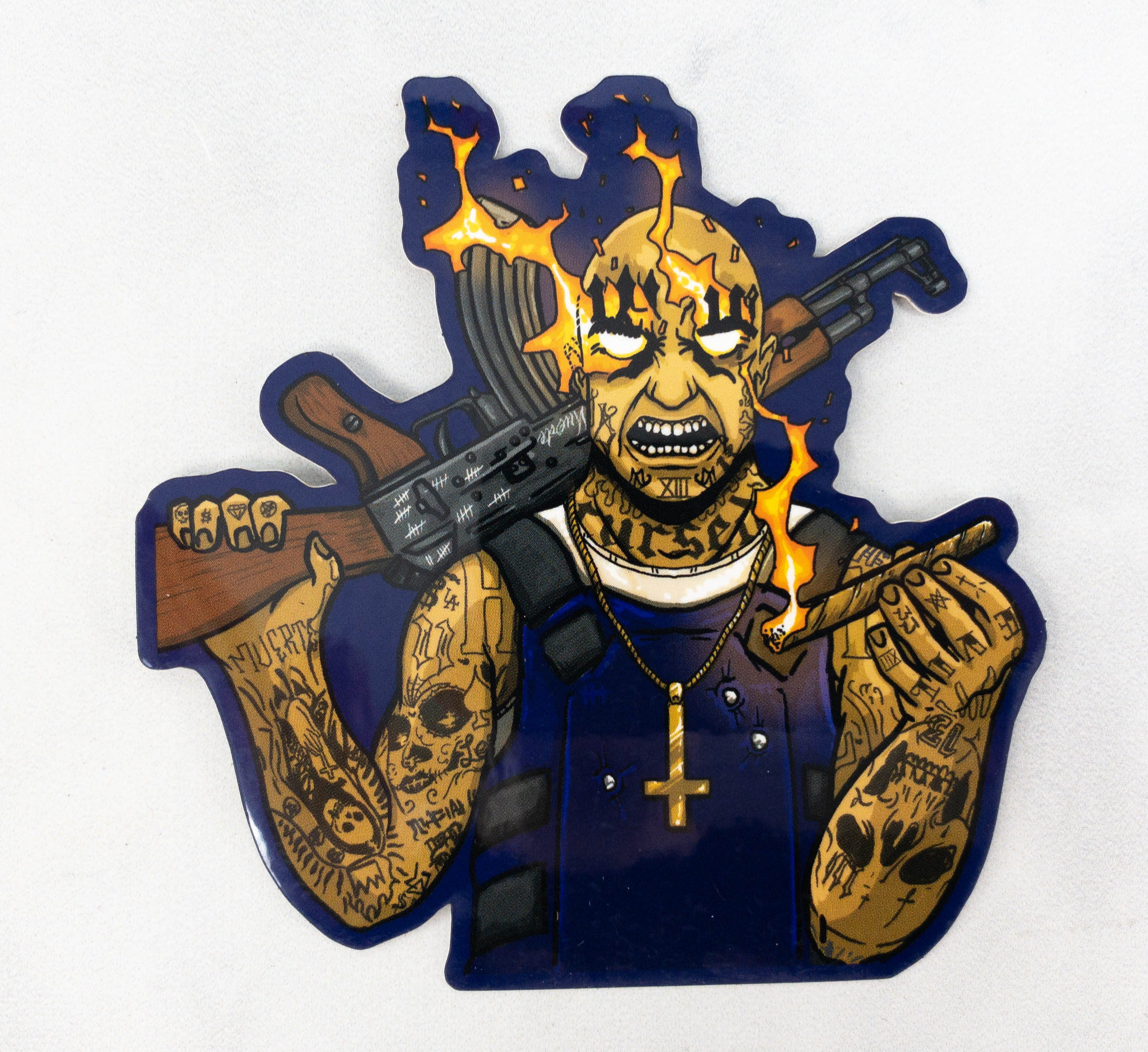 @KaijuBlue1's design looks like a rebel ready for war. It looks so fierce with its eyes burning and the word "muerte" (meaning death) on his right hand proves that he's ready to go for the kill.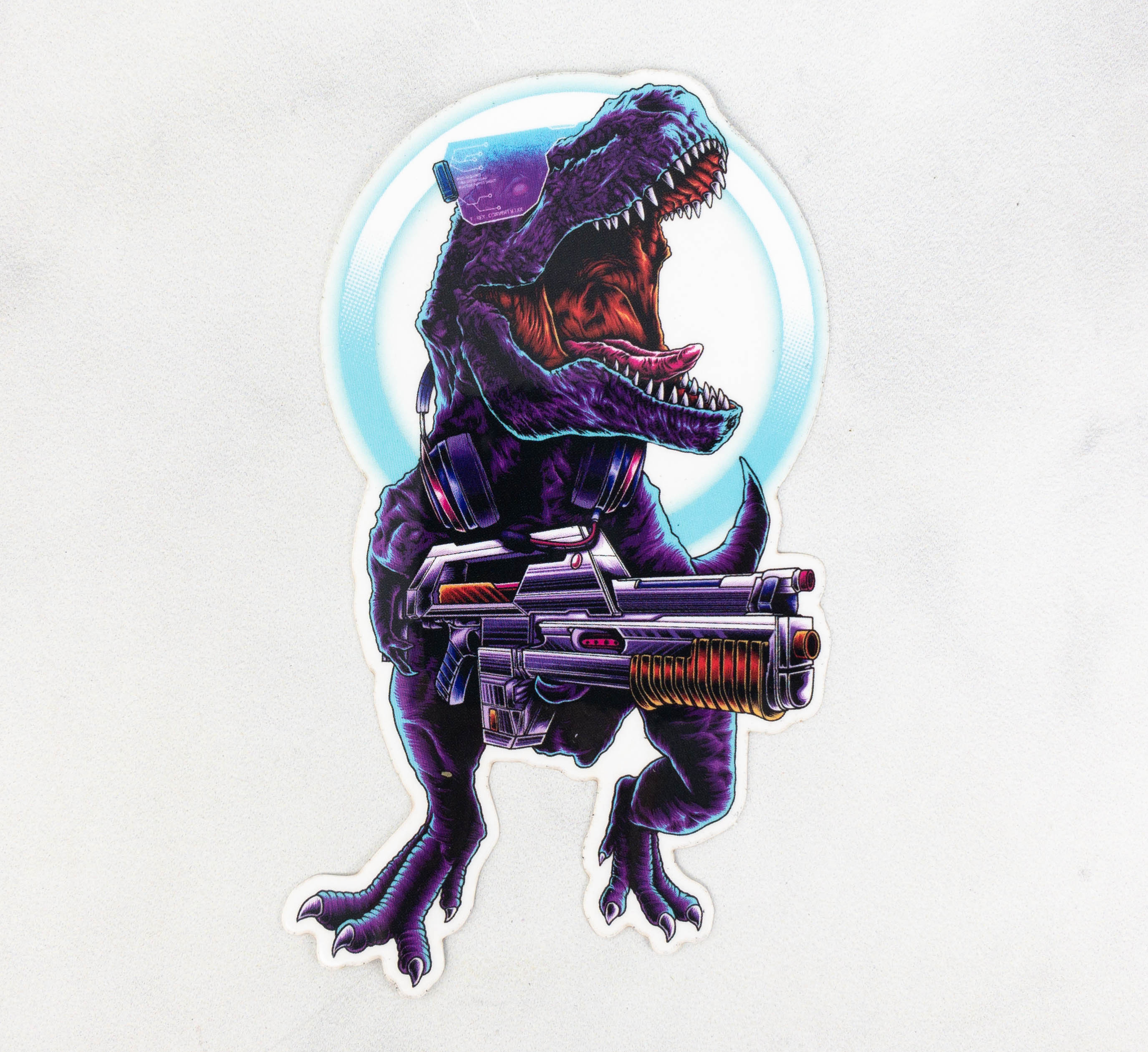 @EggZoo's works has been featured many times in Sticker Savages! This month, the artist's featured work is another instant favorite for me. It's a T-Rex with a big gun and a futuristic pair of eyeglasses. It looks really cool and scary at the same time!
@DirkHays created a zombie monkey crew for this sticker design. It's wearing a space helmet, with a NASA label.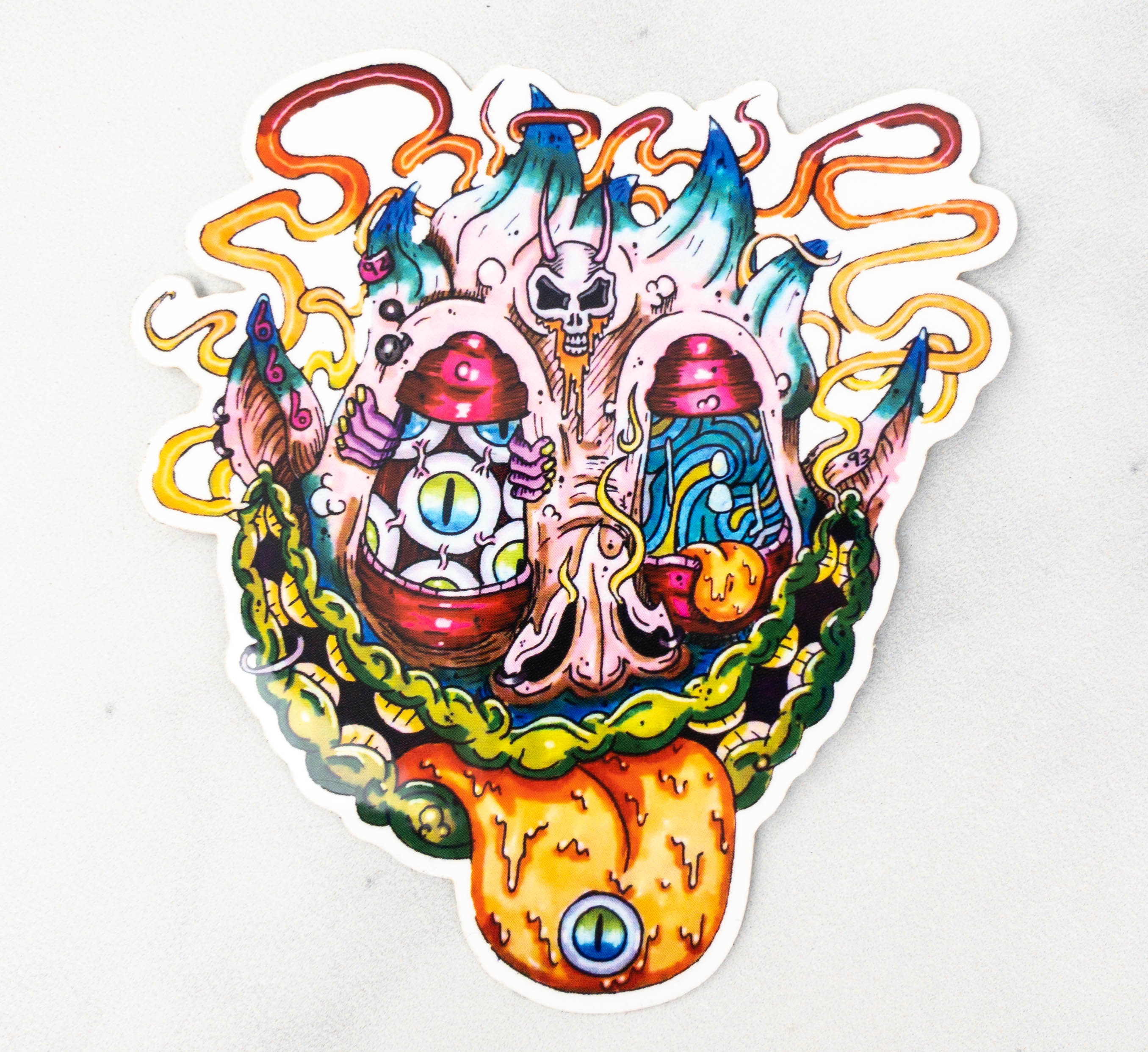 @io.Kingdom made an out of this world creature! It looks really weird with its tongue sticking out, and the color reminds me of lava. There's also spooky aura to it!
The last featured sticker is by @Sketchy_Eddie. It's a scary monster with multiple eyes and mouths! Still, I loved the colors that the artist used to make it look alive!
Sticker Savages showcased another batch of excellent sticker designs from various artists all over the world. This month, there are a lot of unique creatures on the stickers, including dinosaurs, a monkey, and even a squirrel. My favorite sticker is the T-Rex with a gun, which has a futuristic appeal! If you love to collect premium-quality stickers, this subscription is for you. The designs are not just out of this world, the print and the material used are also excellent!
What do you think of Sticker Savages?