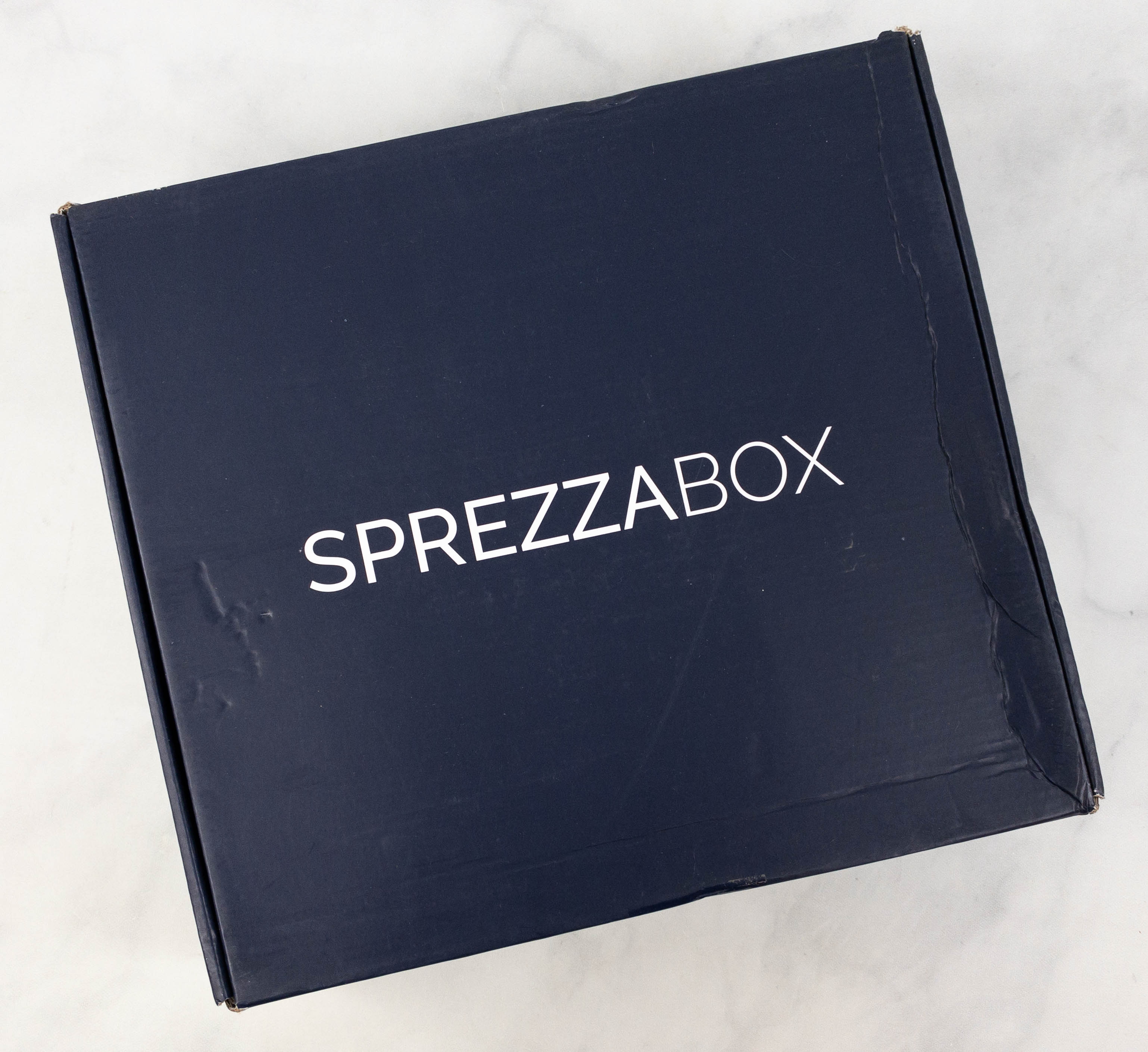 SprezzaBox is a monthly men's accessories subscription box. Each box includes 5-6 high-quality accessories or grooming items, all for $28 per month. They offer a Pick Your Own Box feature, which allows customers to customize their monthly subscription! Once you place your order, they will send you instructions on how to pick your box. There are 5-6 box options monthly and there's still an option to have their stylists pick for you, in case you'd need help in choosing your box.
DEAL: Use coupon code HELLO20 to save 20% on your first box OR try using code HIGHFIVE  for a special discount.
The SprezzaBox men's subscription box made the list in our 2021 readers' choice picks of best clothing subscription boxes for men!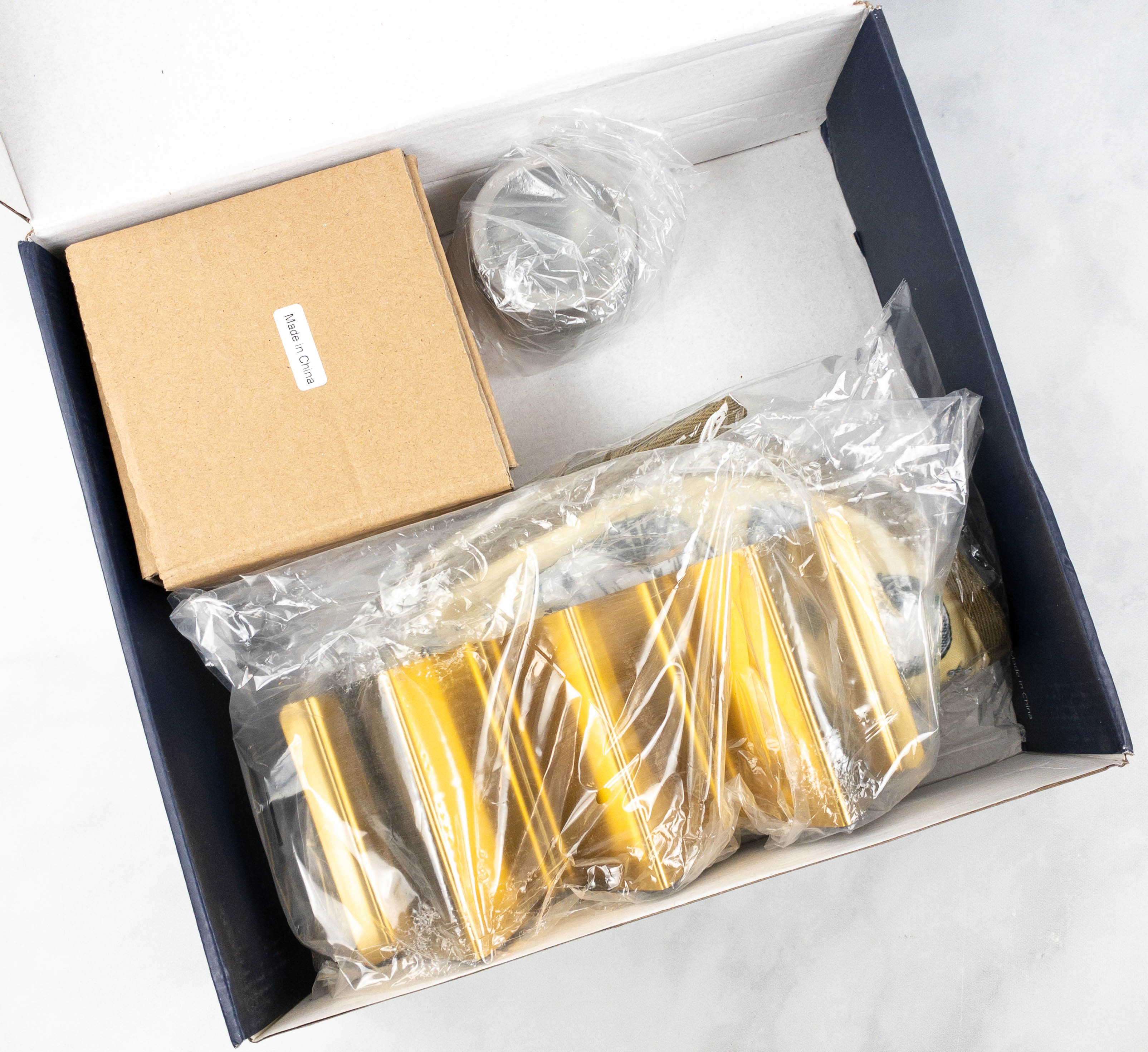 This is the review of the Taco Tuesday, one of the selections for July 2021!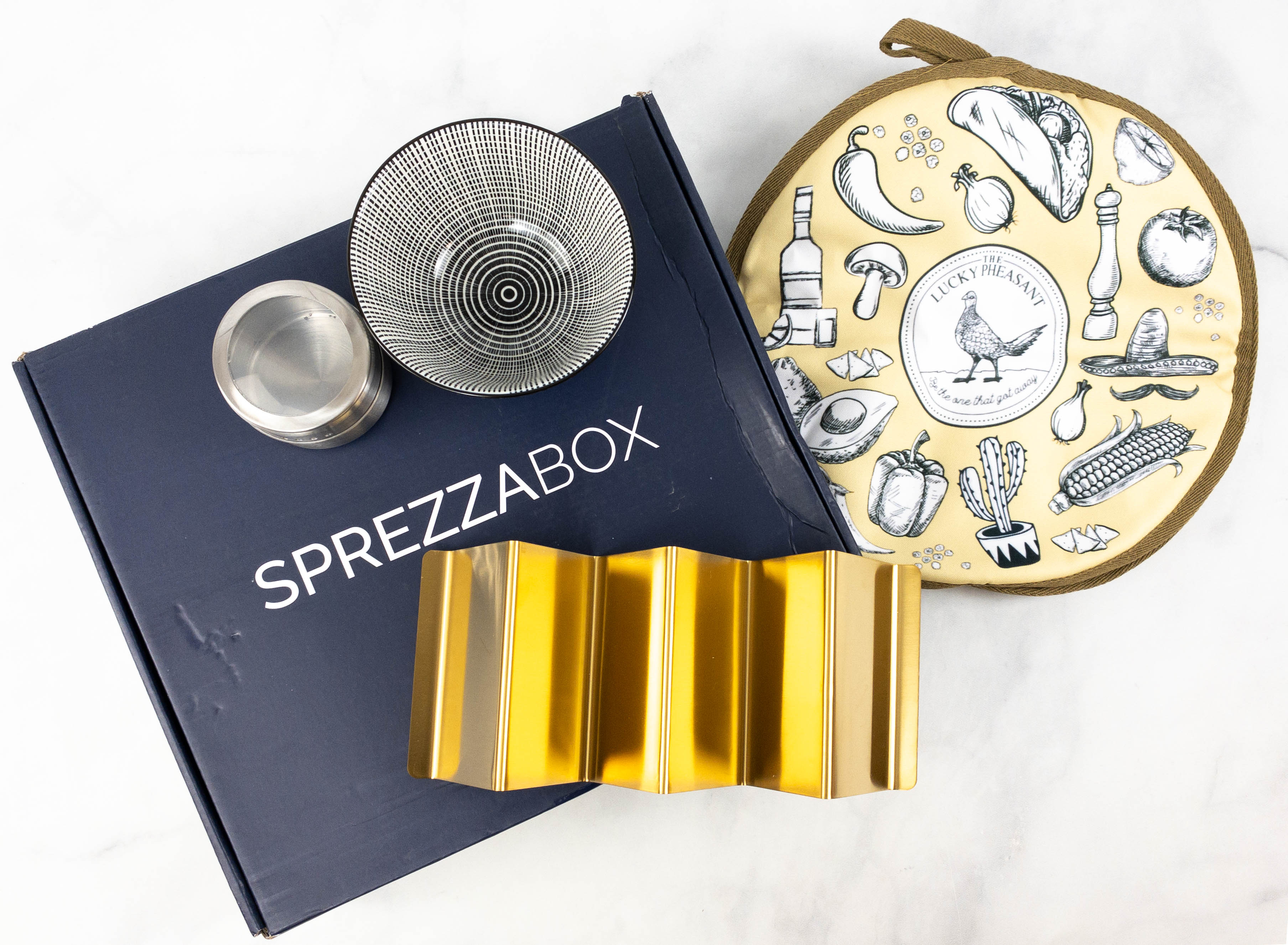 Everything in the TACO TUESDAY Sprezza Box!
Lucky Pheasant Tortilla Warmer ($12) First up is a tortilla warmer to keep my corn and flour tortillas soft, pillowy, and warm while I prepare my favorite taco toppings. The warmer is made with polyethylene, cotton fiber which can be hand washed and air dried. It also features cute food-inspired illustrations on its cover, plus a loop for hanging.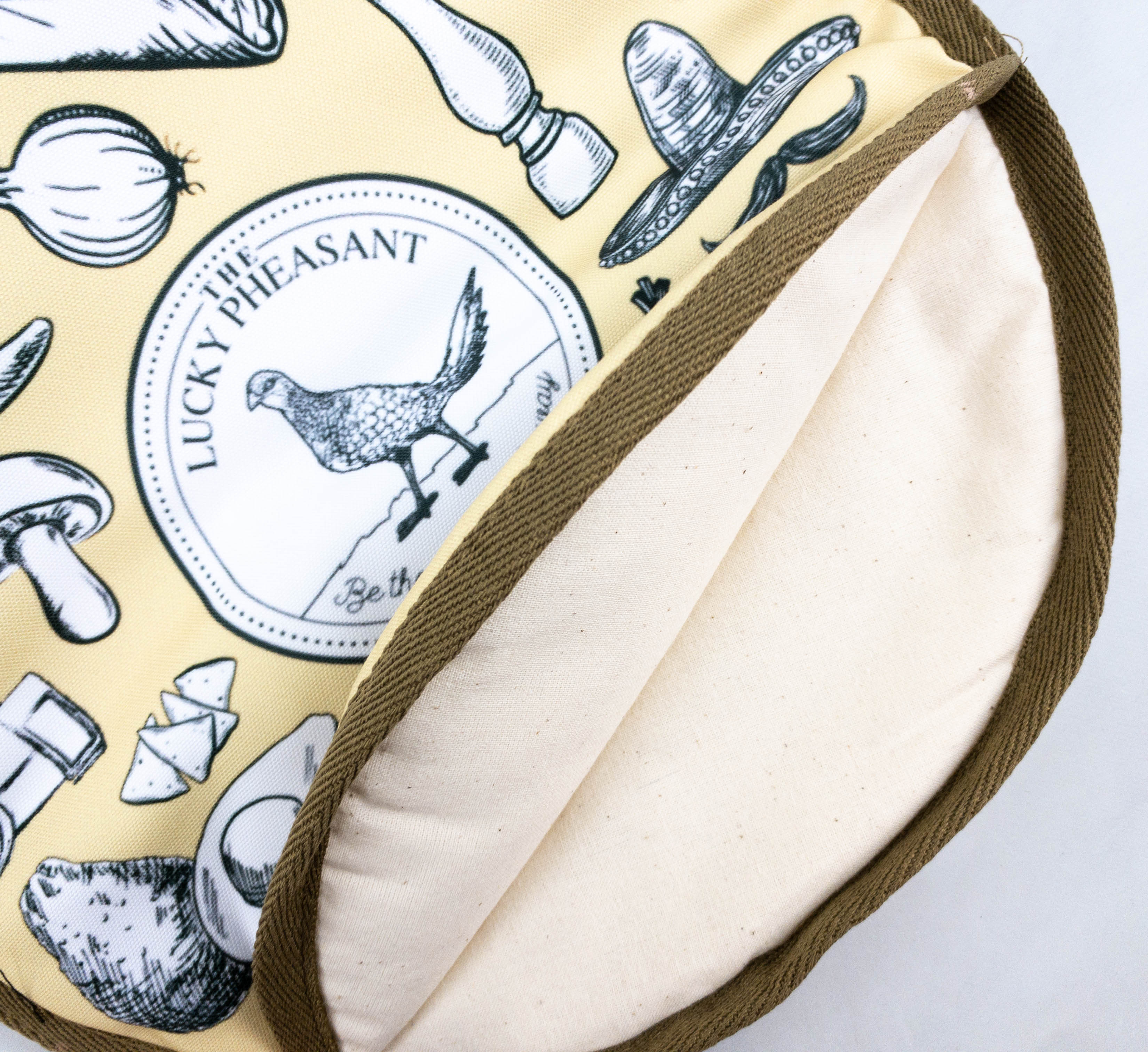 The warmer has enough room to fit 15 tortillas. It can be used with flat breads and pancakes as well. What's great about this warmer is that the heat is distributed evenly, so the tortillas doesn't turn soggy.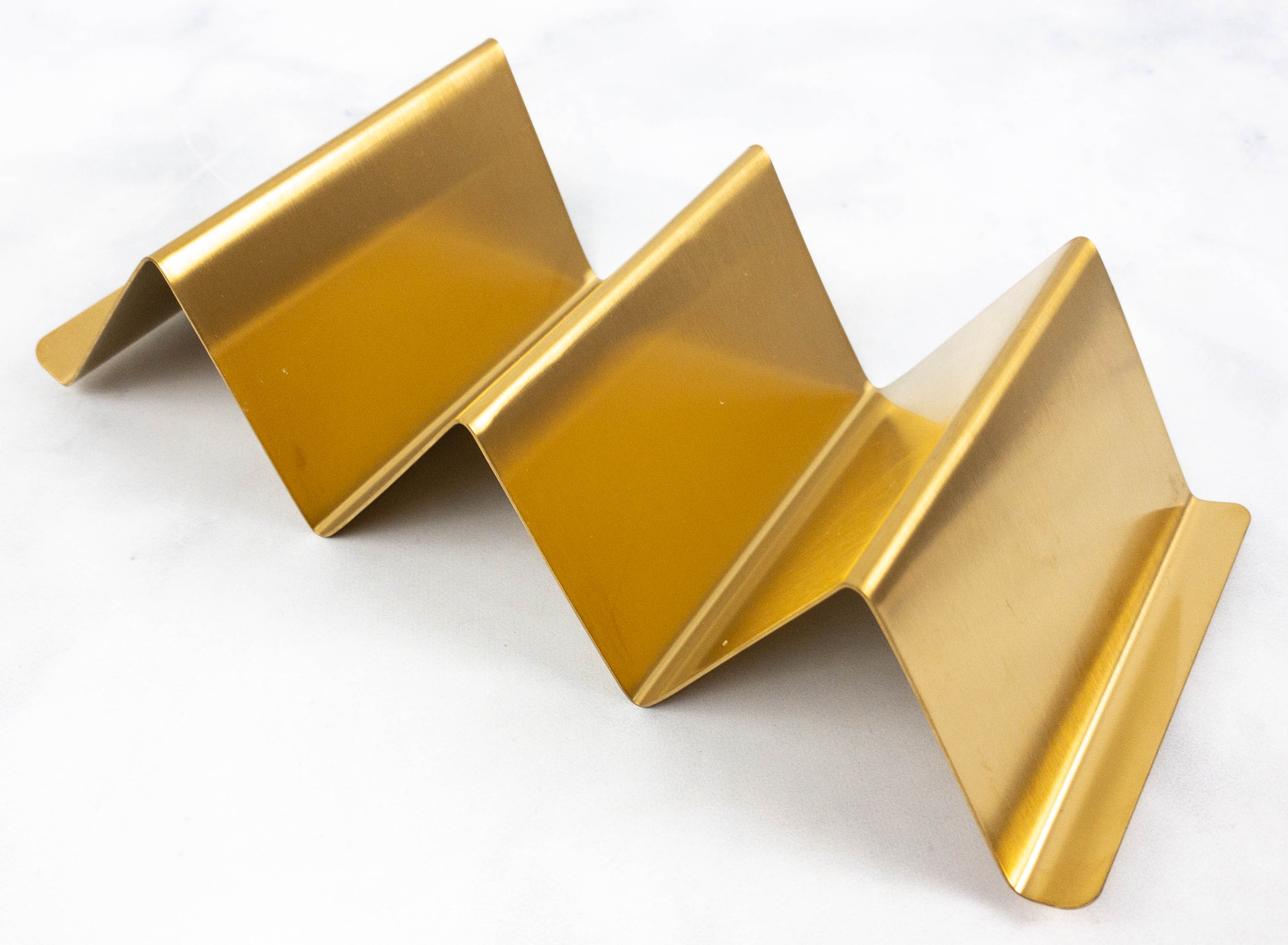 Benkai Taco Holder ($12) The next item is a perfect way to serve tacos! It's a gold colored holder that secures the tacos in an upright position after preparation. This is made with stainless steel, so it's pretty durable.  I am pretty sure I took this picture upside down – if you flip it, you can hold 3 tacos instead!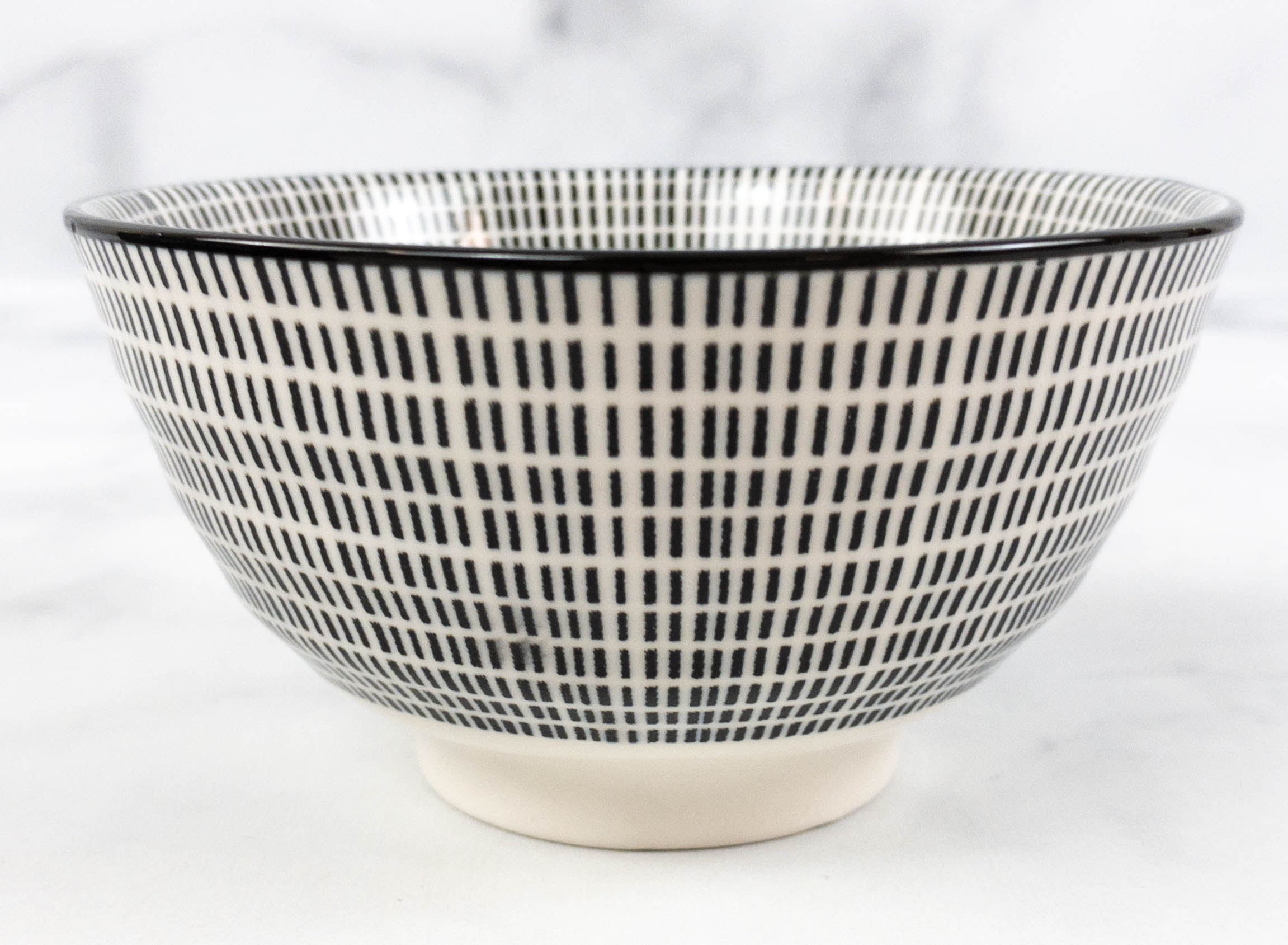 Lucky Pheasant Taco Sides Bowl ($12) Here's a nice bowl that can accommodate your taco sides! It's made with porcelain and fired at a high temperature to make it durable. This is definitely way better than its plastic or wooden counterparts, as it doesn't absorb odor or bacteria.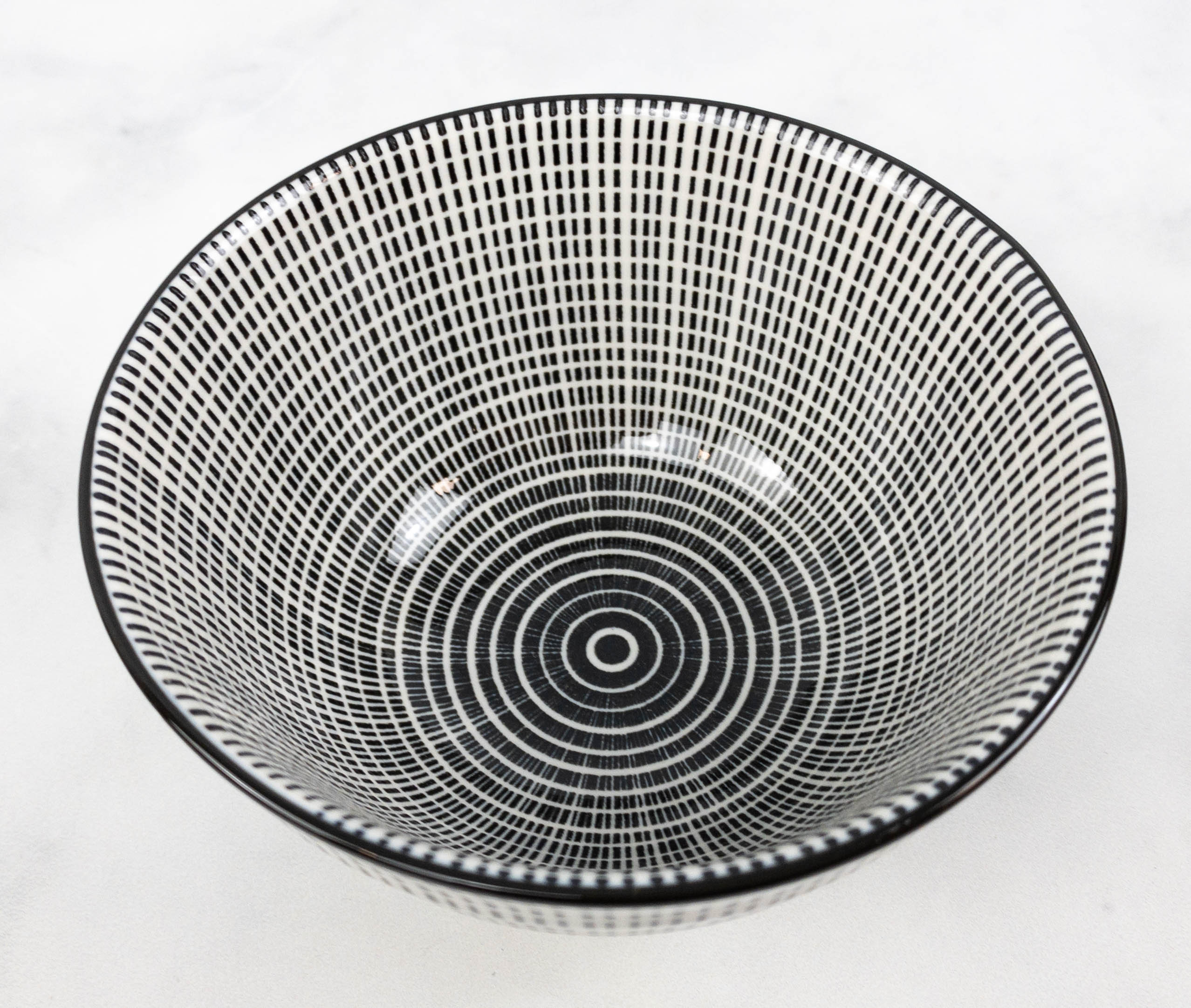 This bowl is also easy to maintain. It's dishwasher-safe, microwave-safe, freezer-safe, and even oven-safe. It's a nice little bowl.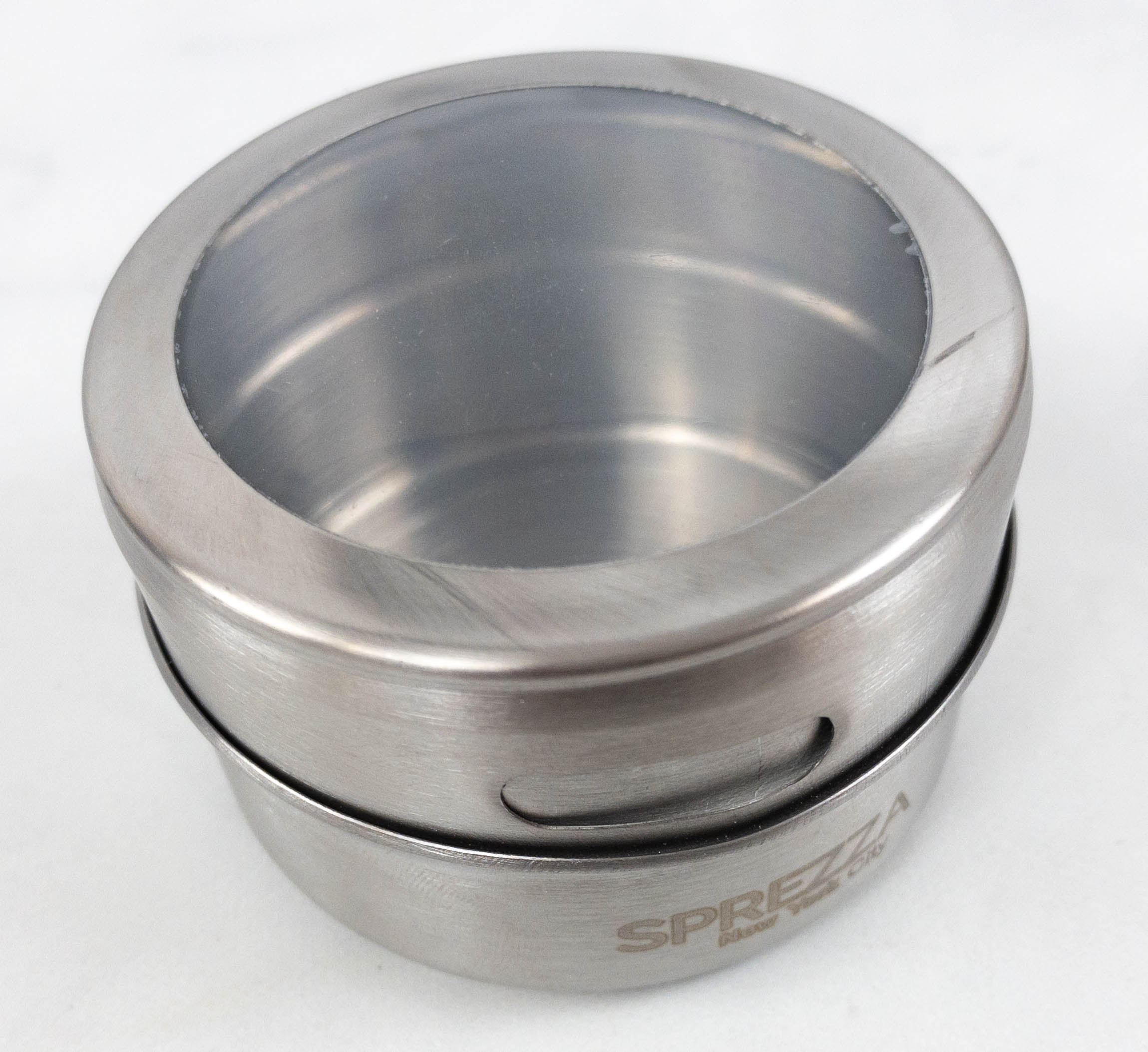 Sprezzabox Seasoning Shaker ($8) These magnetic spice tin containers can accommodate up to 3 oz of my favorite seasonings.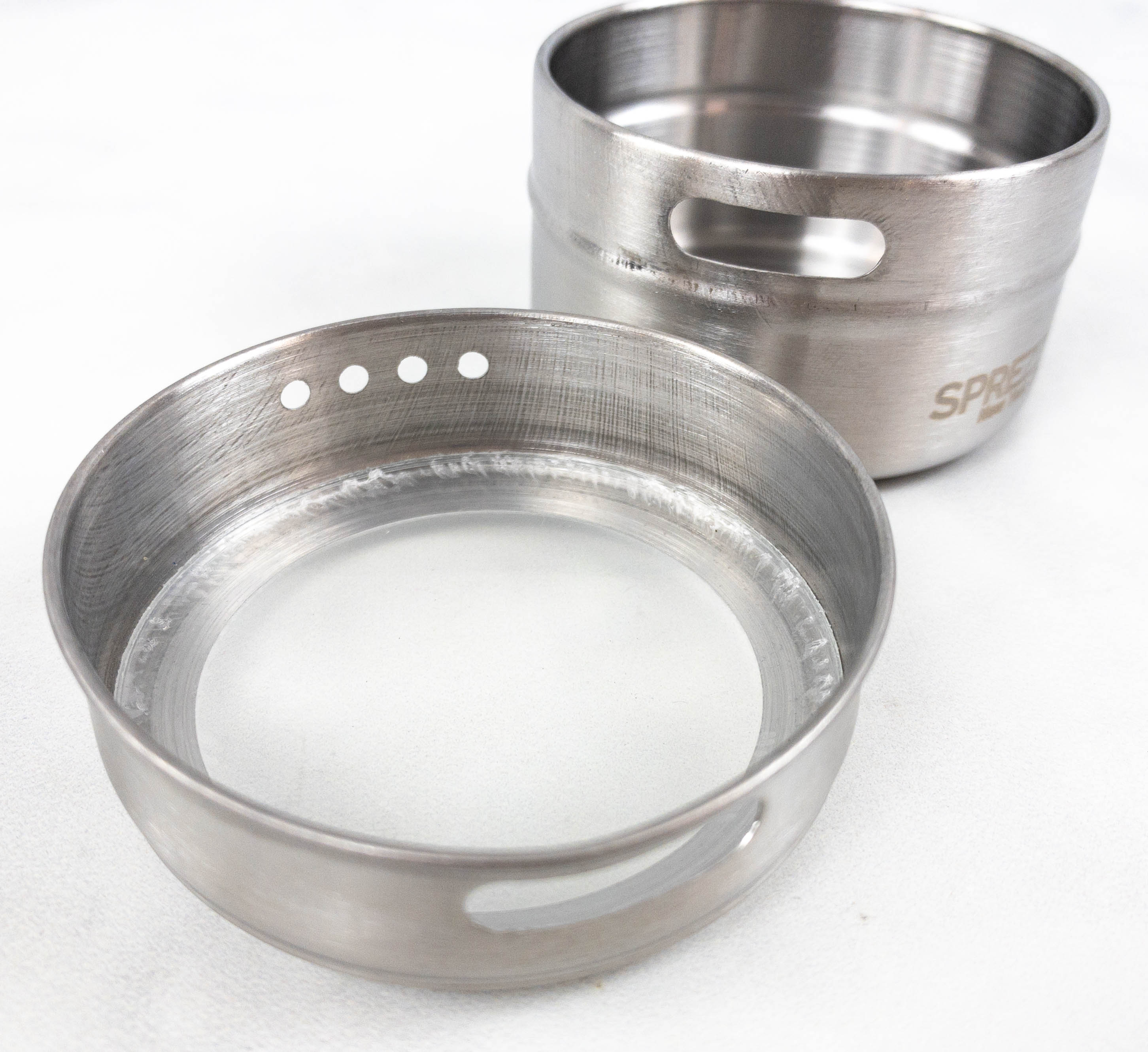 They also have a see-through window, plus lids with a pour and sift design. It's not the smoothest mechanism, but it works.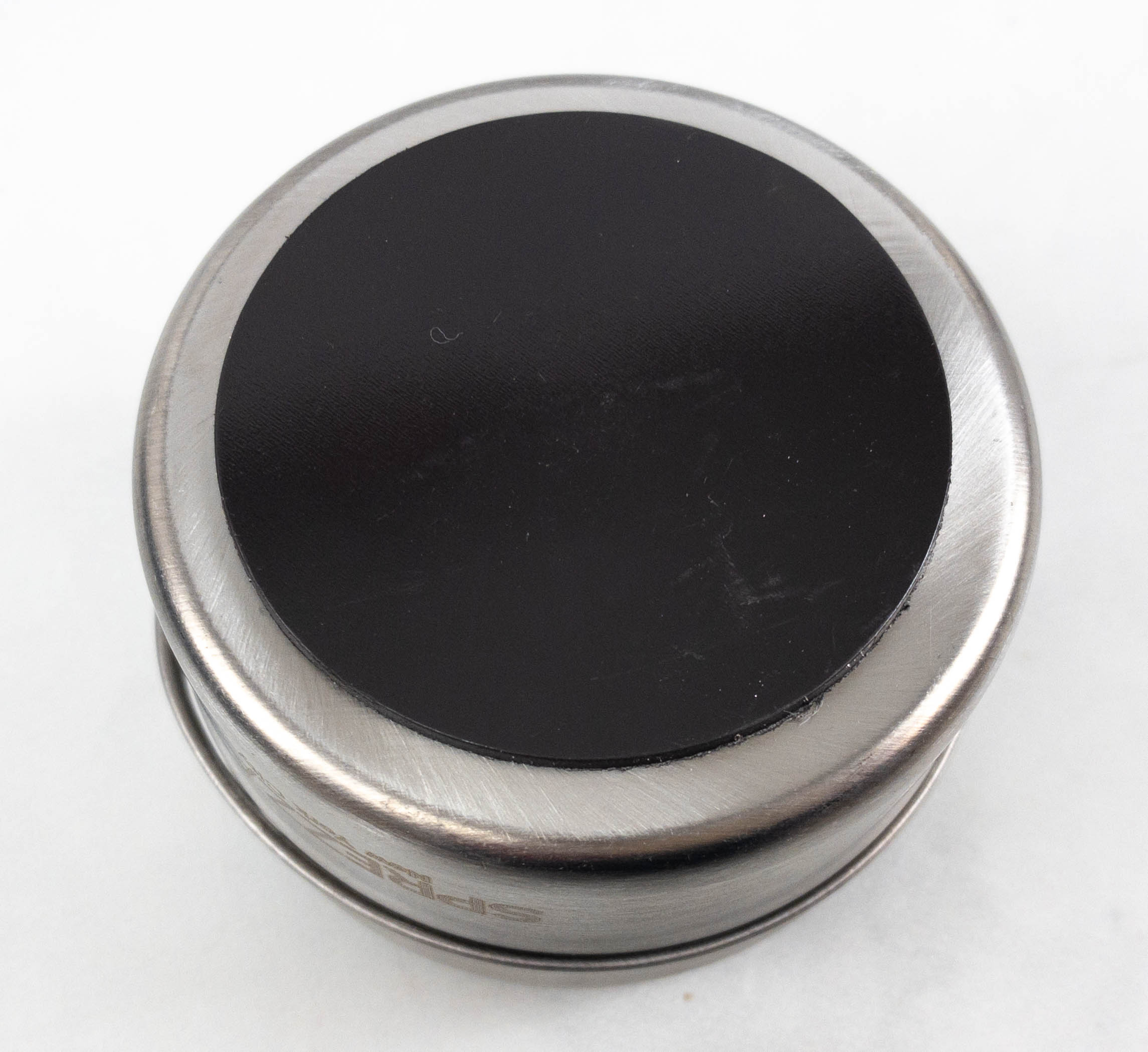 Because it has a magnetic backing, it stays securely in place on the fridge. It keeps my favorite seasoning organized and within reach!
My pick from this month's SprezzaBox selection is all about tacos! This cohesive curation makes our Taco Tuesdays at home more fun and exciting, with useful items such as a tortilla warmer, taco holder, and a bowl for sides. There's even a tin container, where I can keep seasonings for sprucing up my tacos. My favorite among all the items would have to be the warmer because it's handy and easy to use. Plus, it distributes the heat evenly, so tortillas come out perfect and not soggy. Overall, this box is different than the usual curations that include men's accessories but I like it and I think it's also nice to get something new from time to time! Subscribers seem to agree – this curation sold out really quickly. It's great to see SprezzaBox branching out.
Were you happy with this month's items?