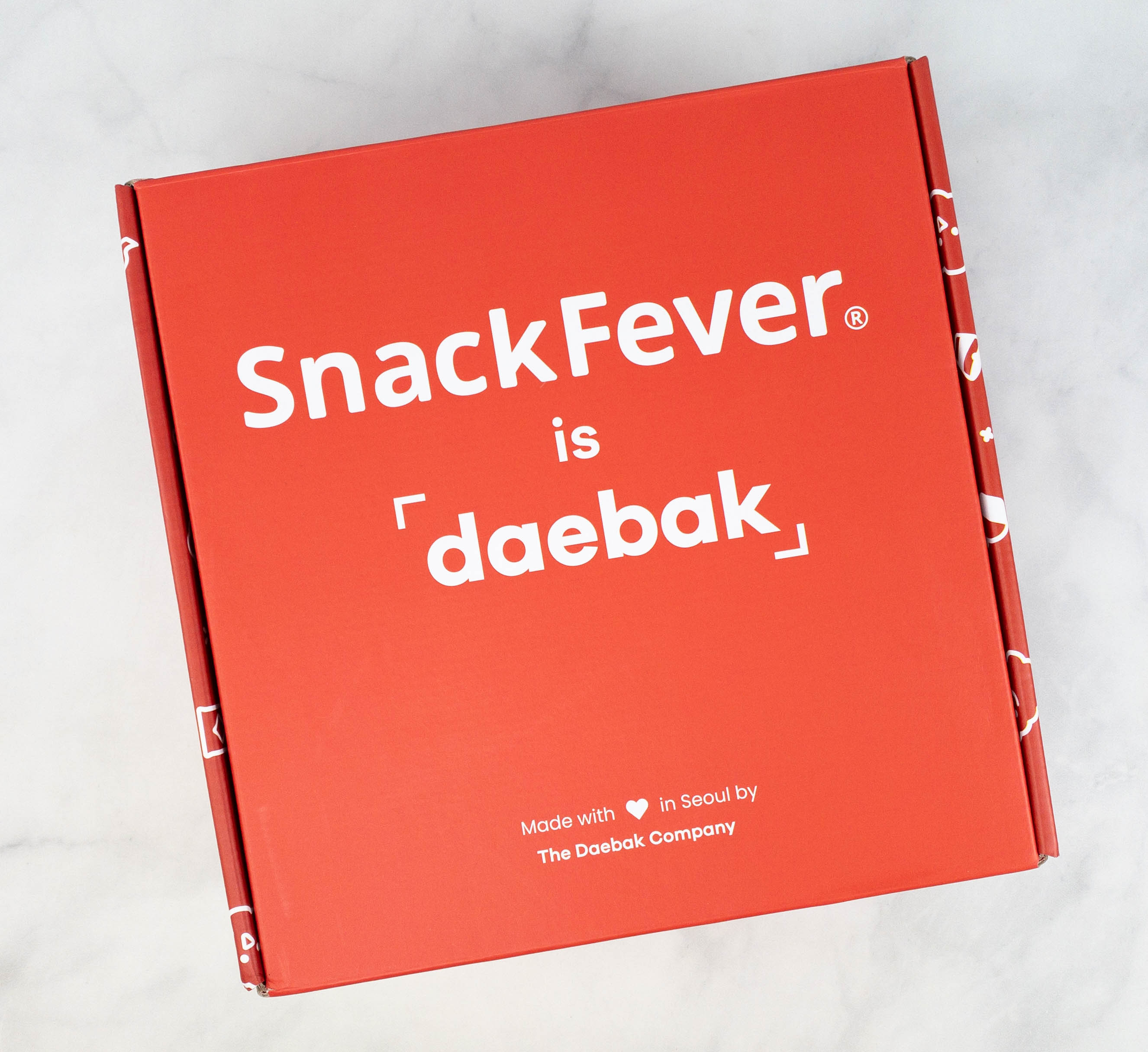 SnackFever is a monthly subscription box that delivers all your favorite Korean snacks, as well as other hard-to-find Korean treats. Snack Fever is available in two boxes, the Original box ($30) which contains 8 to 11 full-size snacks and Deluxe box ($40) which has 10 to 13 full-size, bigger, more premium snacks. Your subscription auto-renews and you can pause or cancel anytime. Shipping per box is only $5 worldwide.
This is the review of the Deluxe box.
DEAL: Save $3 off your first box (Mini, Original, Deluxe). Use coupon code HELLOSUB3.
There is no extra packaging, just the snacks!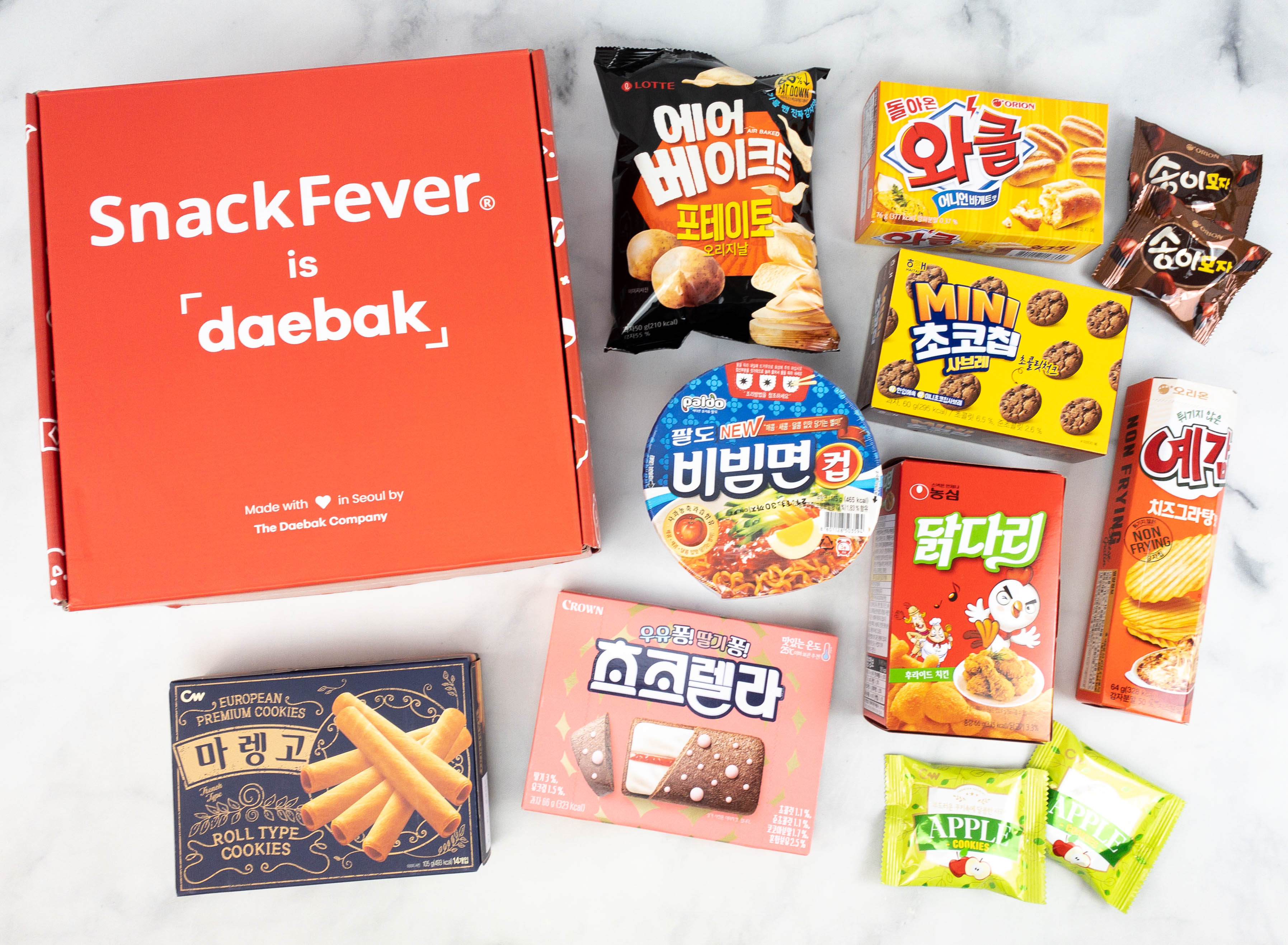 Everything in the Deluxe box!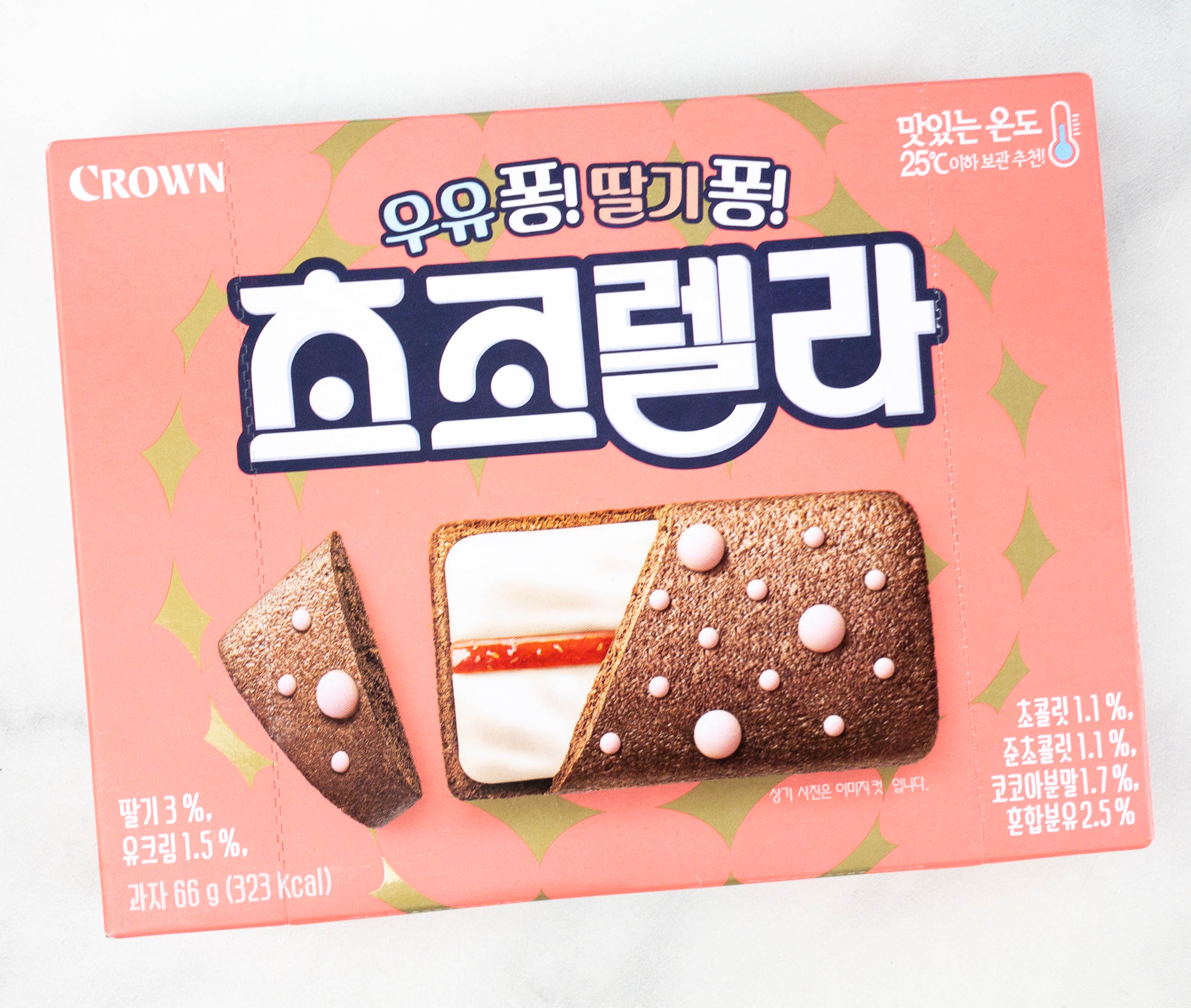 Crown Chocorella. Here's a perfect dessert snack, a chocolate cake with a strawberry filling. The cake itself is rich and moist while the filling is sweet, making it such a delight to snack on. It's fairly light and airy for a filled cake!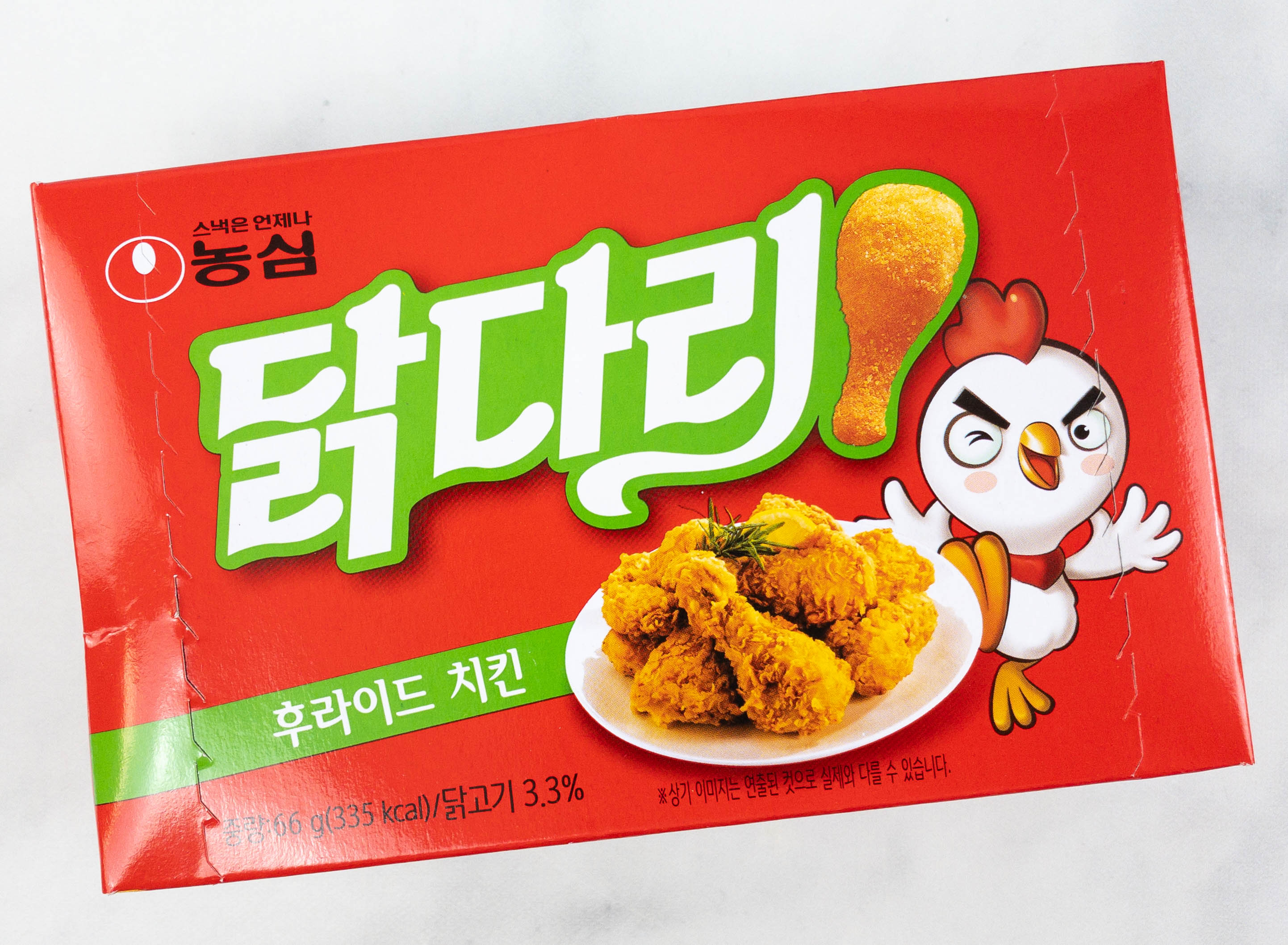 Nongshim Dalkdari Fried Chicken. Infused with a fried chicken flavor, these drumstick-shaped crackers make such a good snack for a movie night. They are also pretty crispy! I like the savory flavor, which pairs well with soda or even a glass of beer.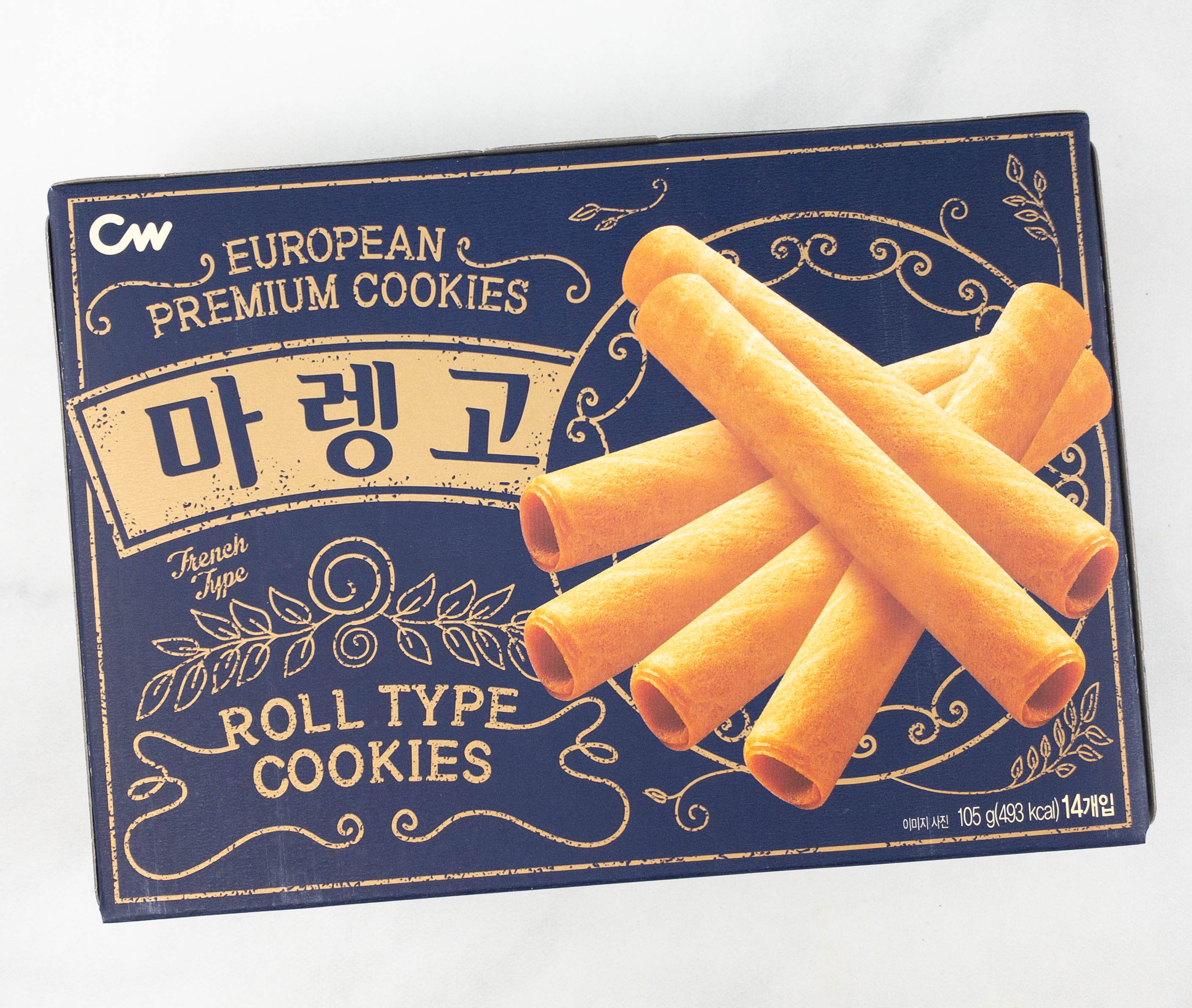 CW Marengo French Roll Type Cookies. Apparently, French inspired snacks are also popular in South Korea, including these rolled cookies. I love snacking on them as is, but you can also pair these rolls with hot chocolate or other hot beverages for an indulgent afternoon snack.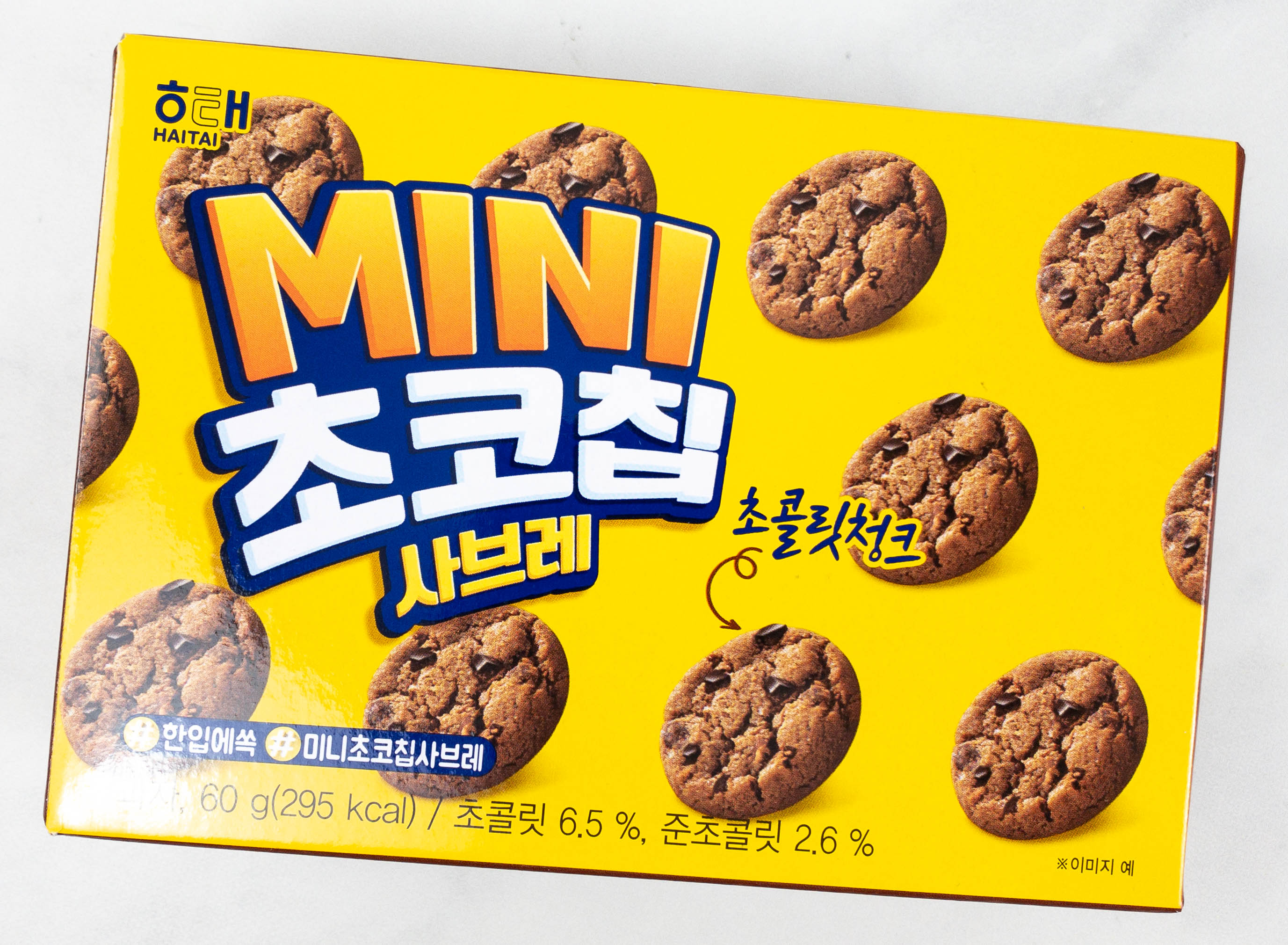 Haitai Mini Choco Chip. Here's a small box of classic chocolate cookies! They are bite-sized so they are easy to snack on even when you're on the go. There's a good amount of chocolate chips on each piece, so it's really sweet and chocolatey!
Orion Wacle Onion Baguette. Another pastry snack in my box is this onion flavored baguette. I received the exact item last month but I don't mind because the savory snack is so delicious and addicting. The baguettes are really small, but they are not short on flavor!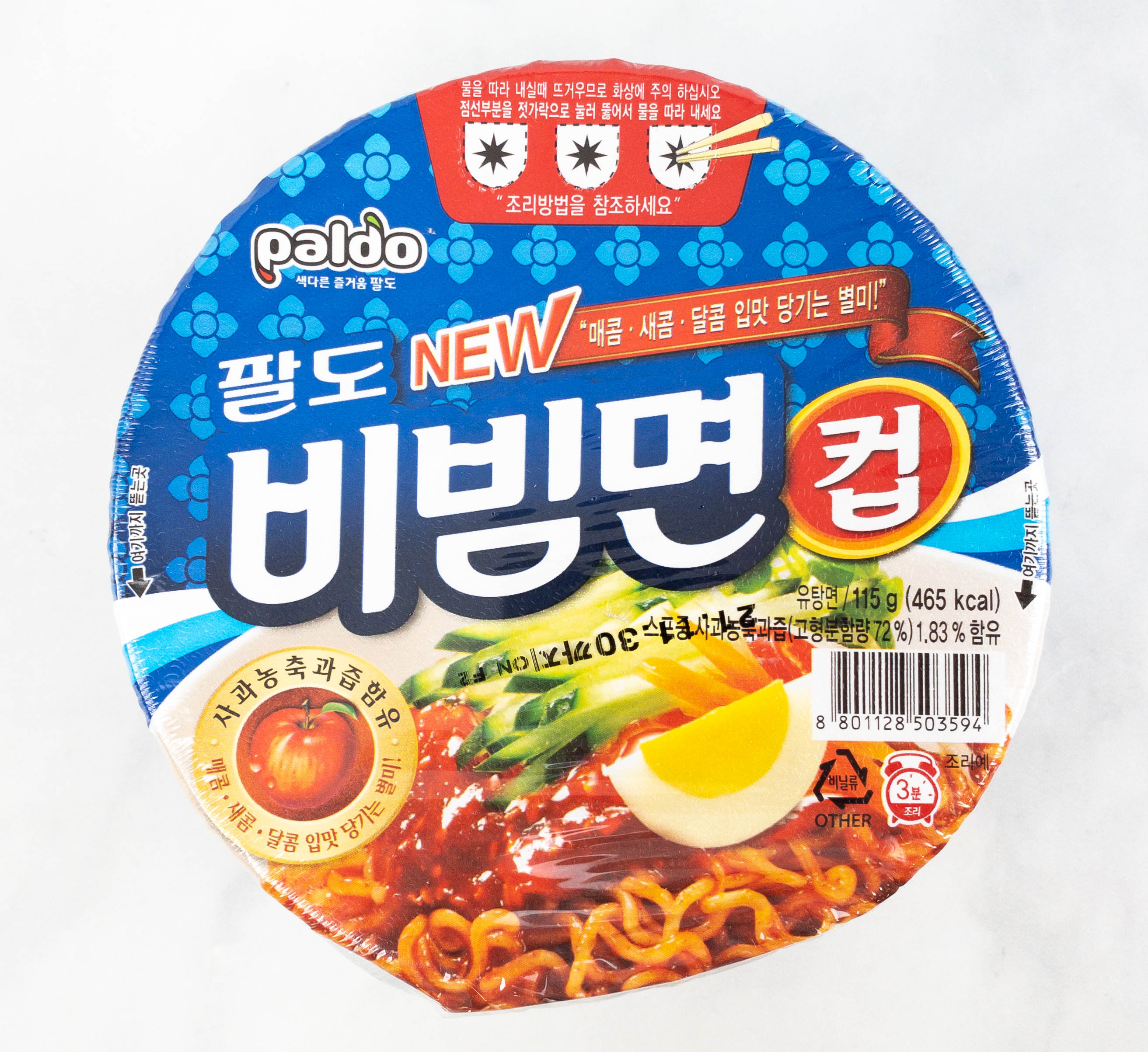 Paldo Bibimyeon. Bibimmyeon refers to spicy Korean fried noodles that features gochujang, a spicy red pepper paste. This instant version has thick and chewy noodles, plus a red sauce that provides the right amount of heat.
There's also a noticeable umami seaweed flavor which made me enjoy the noodle snack more!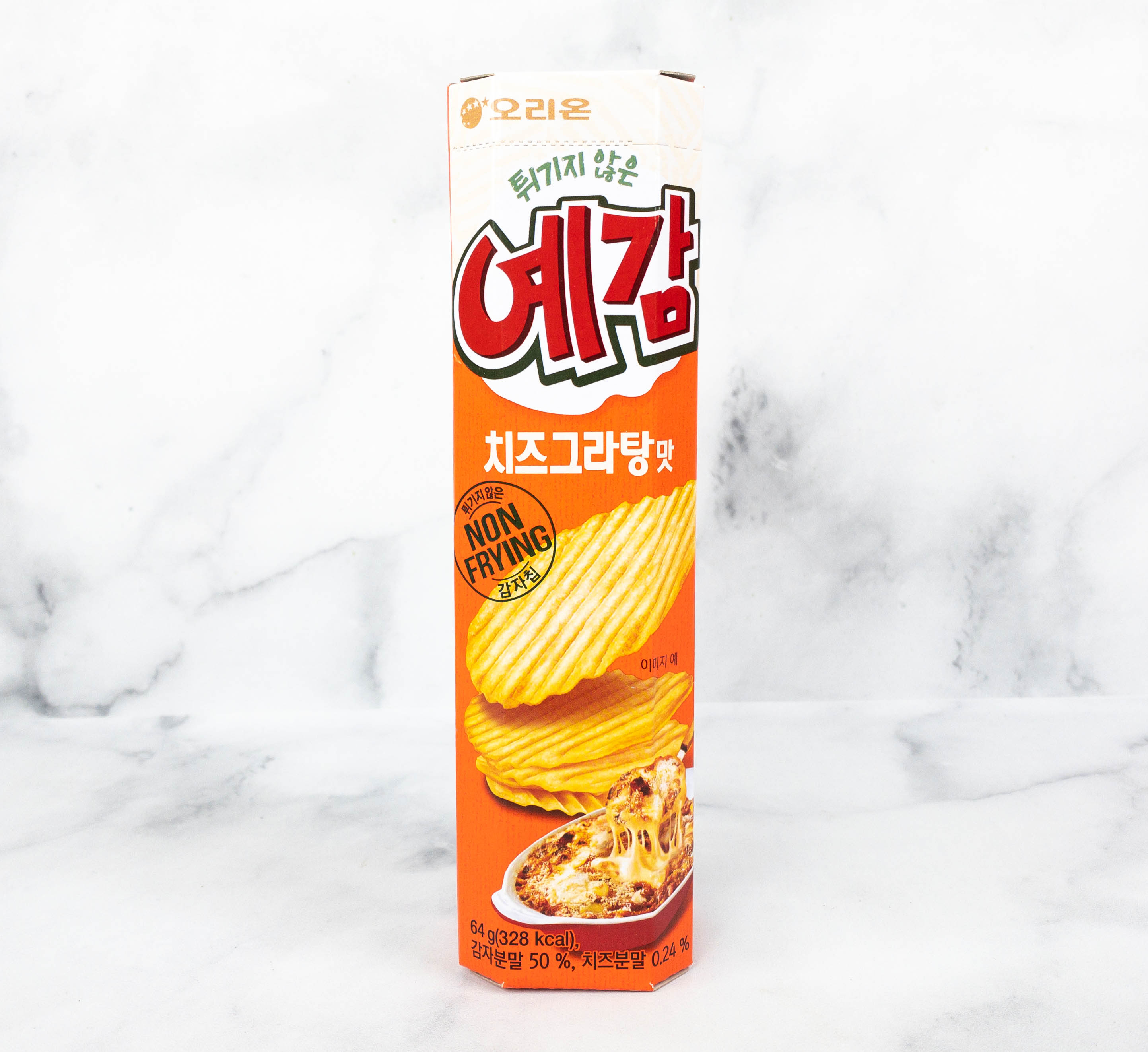 Orion Cheese Gratin Yegam Chips. These are non-fried wavy potato chips! Compared to regular potato chips, they are lighter and they aren't too salty. To make this tasty, they seasoned each chip with cheese powder.
Lotte Air Baked Potato Original. Here's another potato snack and this time, it comes in a bag. The chips are said to be air baked, so they are light and crispy. Each piece is slightly salty as well. Unlike the Cheese Gratin chips, they are not wavy, but they taste really good.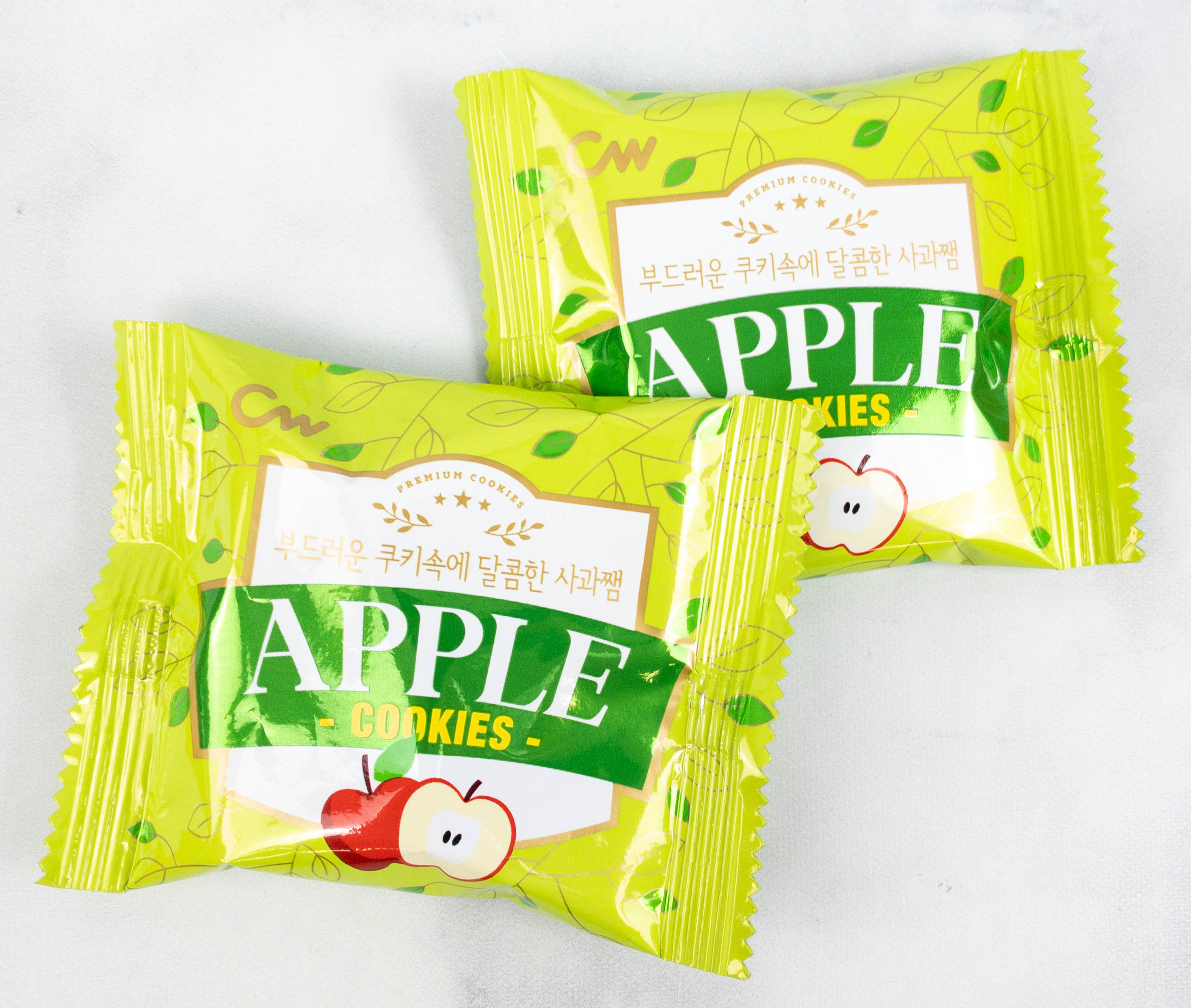 CW Apple Cookies. I received two individually wrapped cookies, made with a delicious apple flavor. They are soft but not too crumbly. Also, one piece easily satisfied my sweet tooth!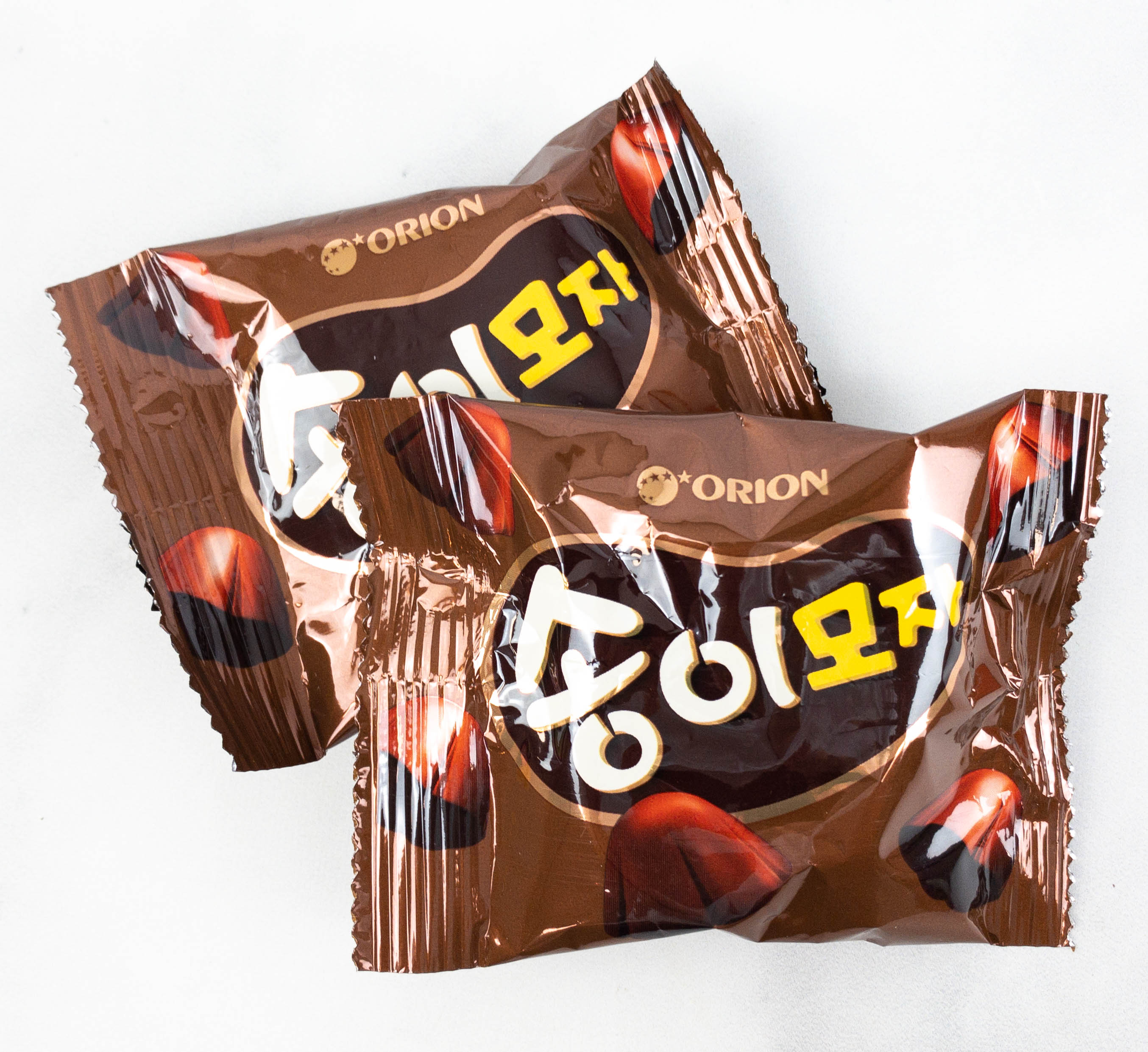 Orion Choco Song-E. I also received two small packs of these mushroom shaped chocolates. They are a great pick-me-up for any time of the day! The chocolate is rich and it's so good, it melts in my mouth.
This is another good selection of Korean snacks from Snack Fever! The Deluxe box has a variety of popular and delicious snacks that Koreans love, and this month, it included dessert snacks and some savory snacks that satisfied my cravings. My favorite from this box is the bibimyeon! I enjoyed the chewy noodles and the sauce had the right amount of heat. I also liked the French roll cookies and the chocolate cake with a strawberry filling. If you want to get your hands on the best Korean snacks without having to visit a physical store, getting this monthly snack subscription would be a great idea. The snacks come straight from Korea, so you know they're authentic!
Have you tried Snack Fever?