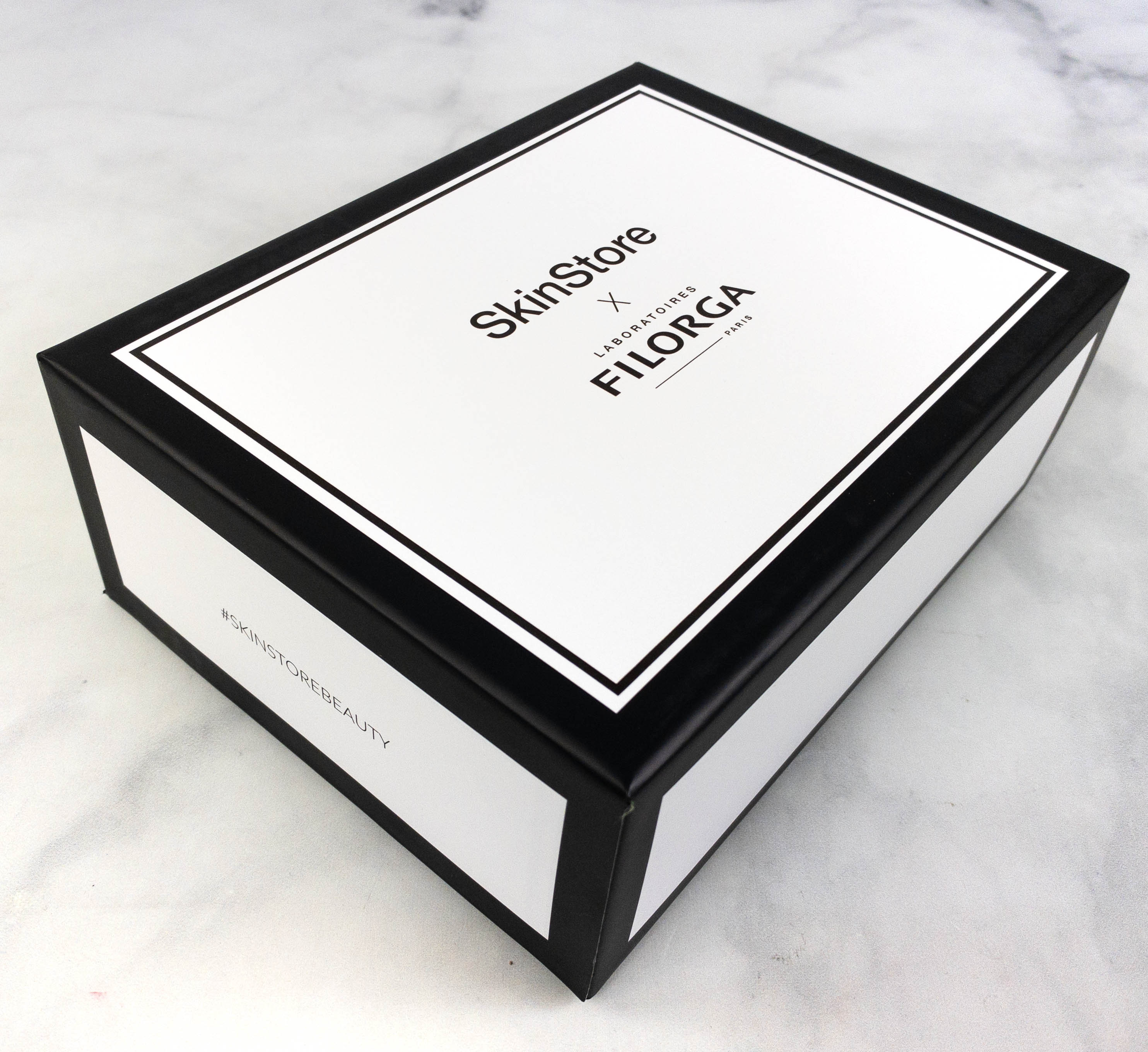 The Skinstore x FILORGA Limited Edition Beauty Box is a limited edition box from SkinStore. They are owned by the same parent company as LookFantastic.
This box is still available, with a promised total worth value of $170 just for $88. It includes 6 products from FILORGA, a brand founded by French aesthetic doctor Dr. Michel Tordjman.
The SkinStore x FILORGA Limited Edition Collection is a curation of best-selling, award winning skincare from the first French laboratory of aesthetic medicine chosen by our beauty experts.

Packed with a range of anti-aging skincare formulated with NCEF®, FILORGA's unique poly revitalizing complex of anti-aging active ingredients that's been heralded by medical experts across the globe. Our editors and estheticians curated this collection to give you high performance skincare at your fingertips for visible results in 7 days.
DEAL: Save 30% on this curated collection with coupon code HELLOBOX25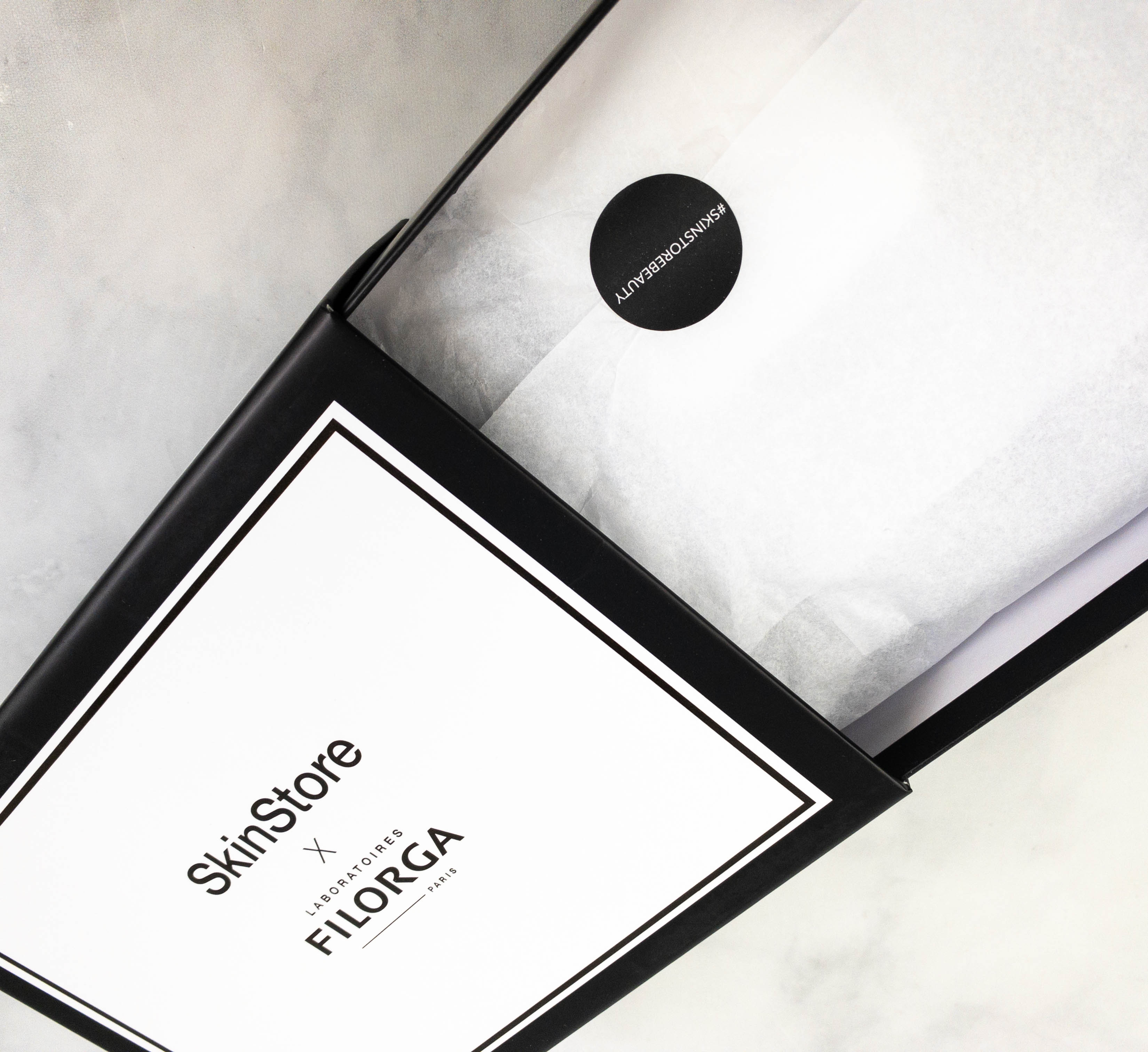 The box design is simple but elegant in black and white. There's no way this picture looks right, sorry!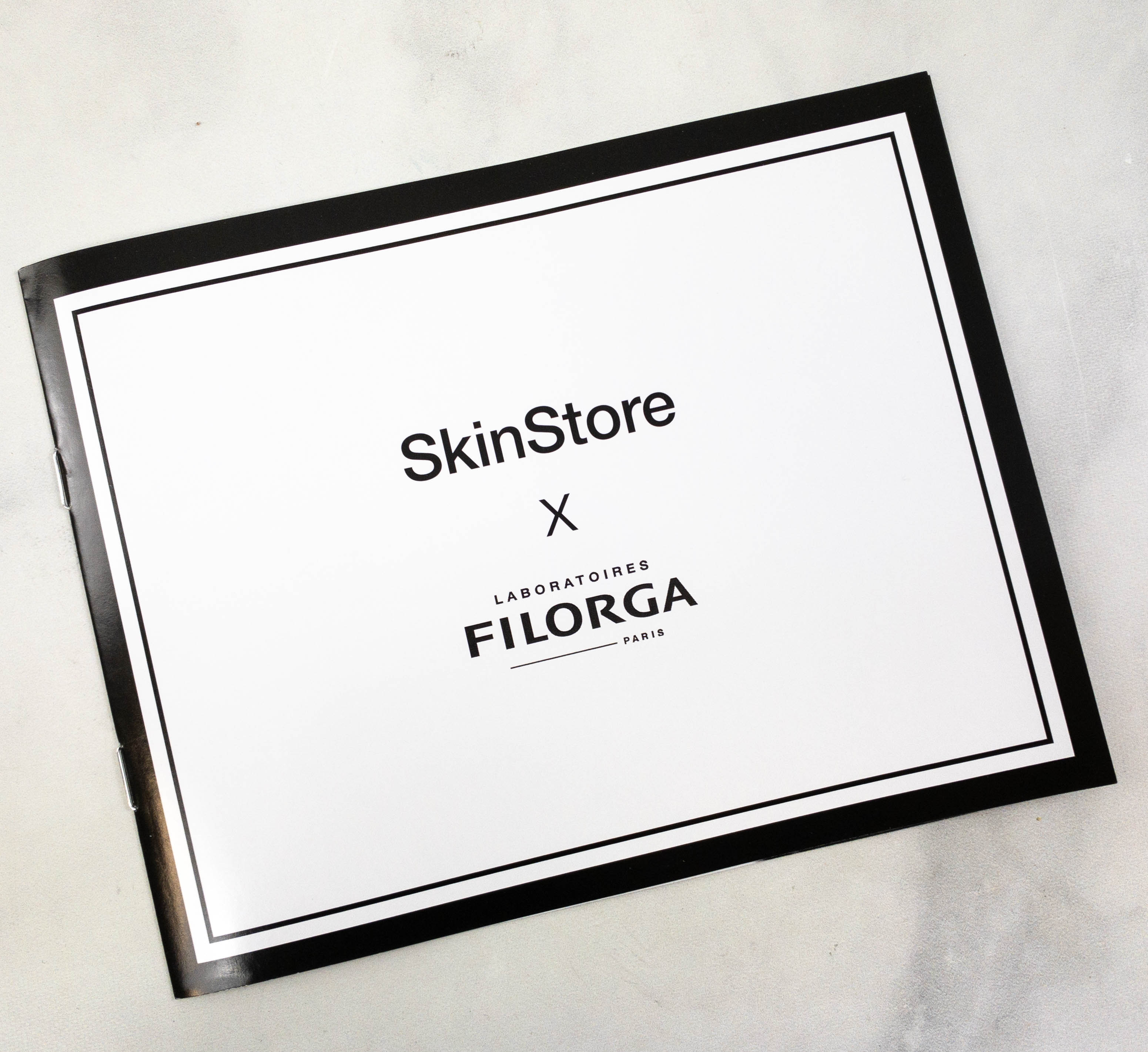 Its cover has the Skinstore X Filorga logo.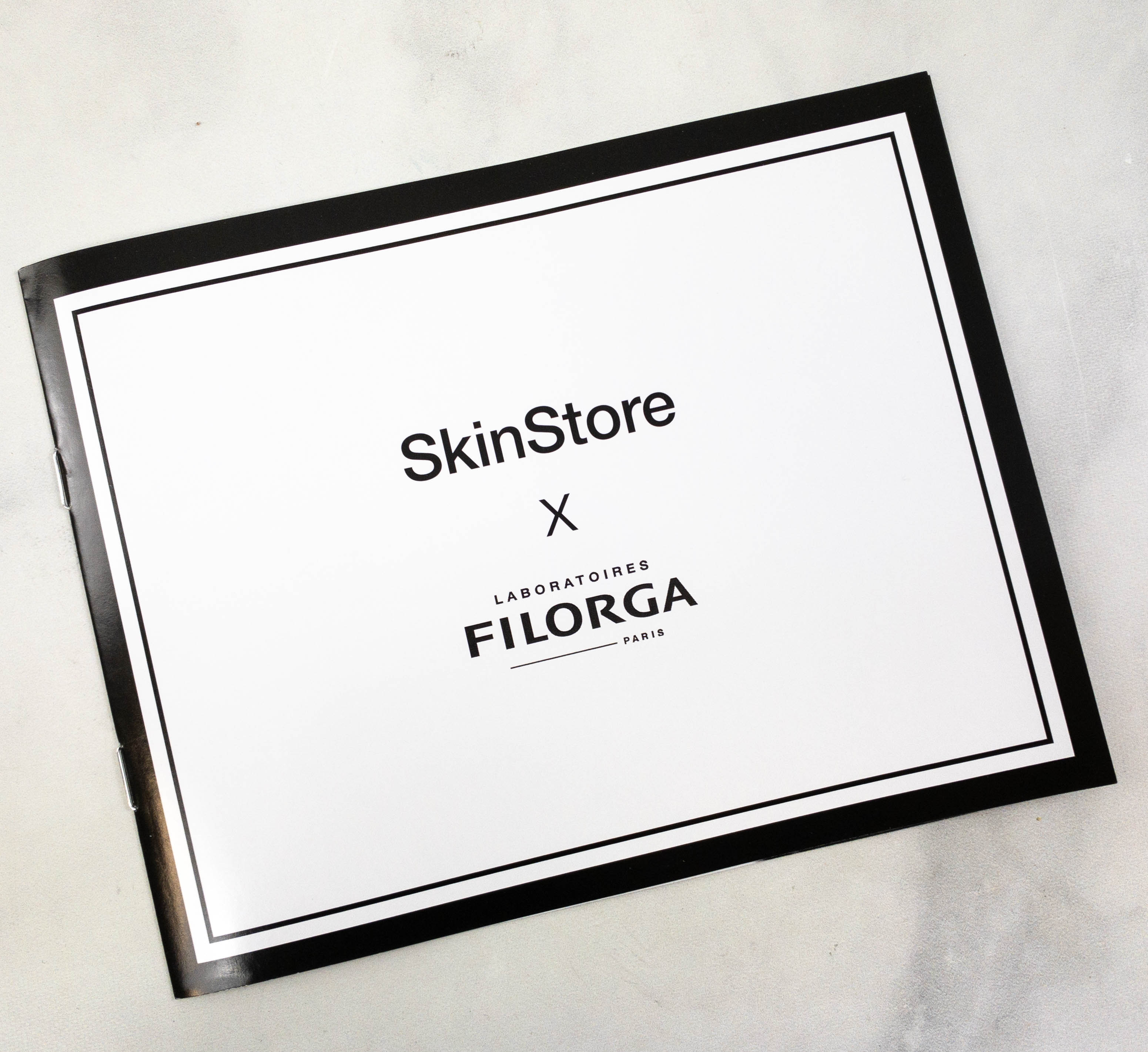 The Limited Edition box also includes a mini booklet.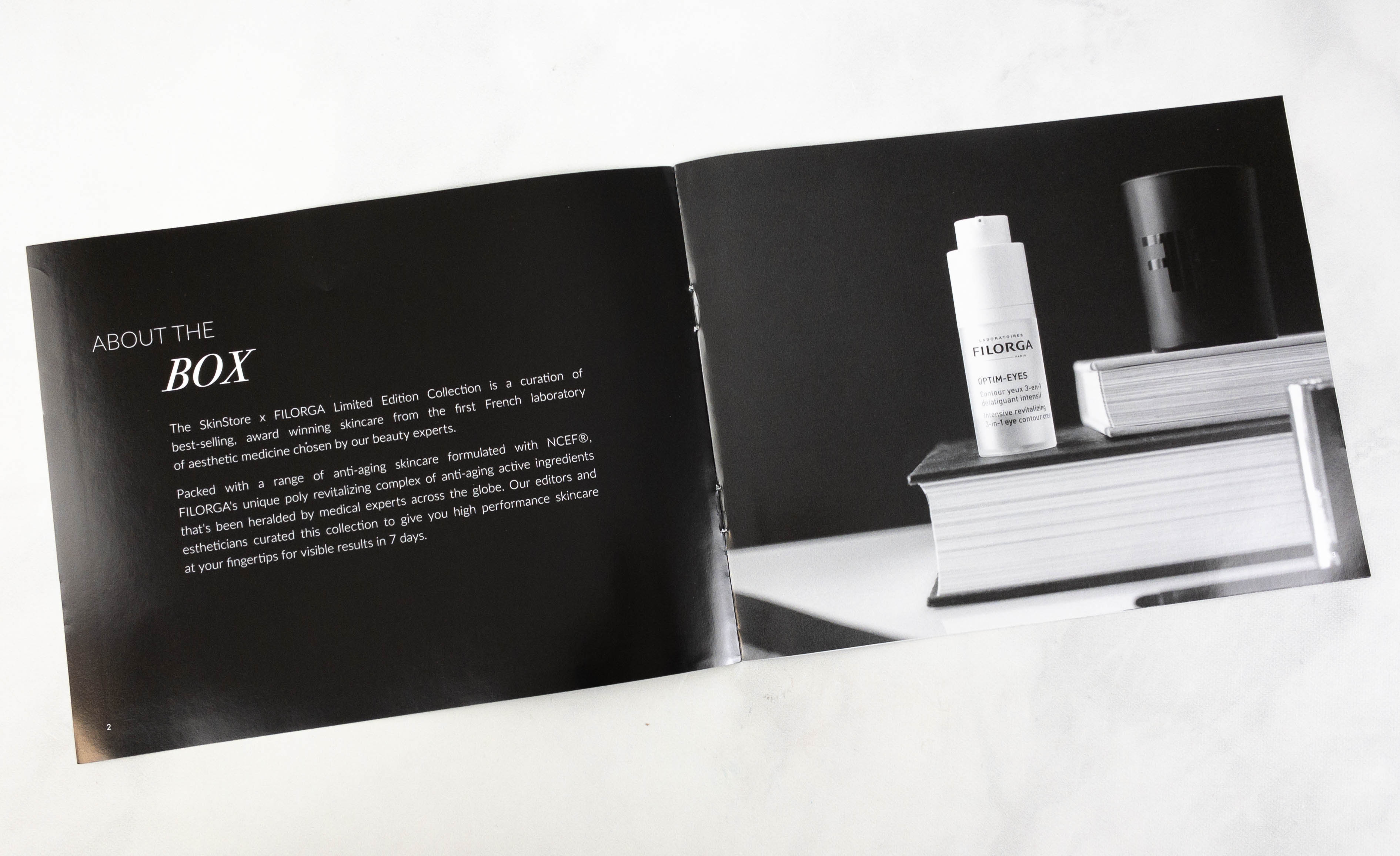 Inside the booklet there's more information about the collaboration.
They also gave us an insight to the luxury skincare brand. They've been making injectables since 1978 and are aesthetic medicine specialists.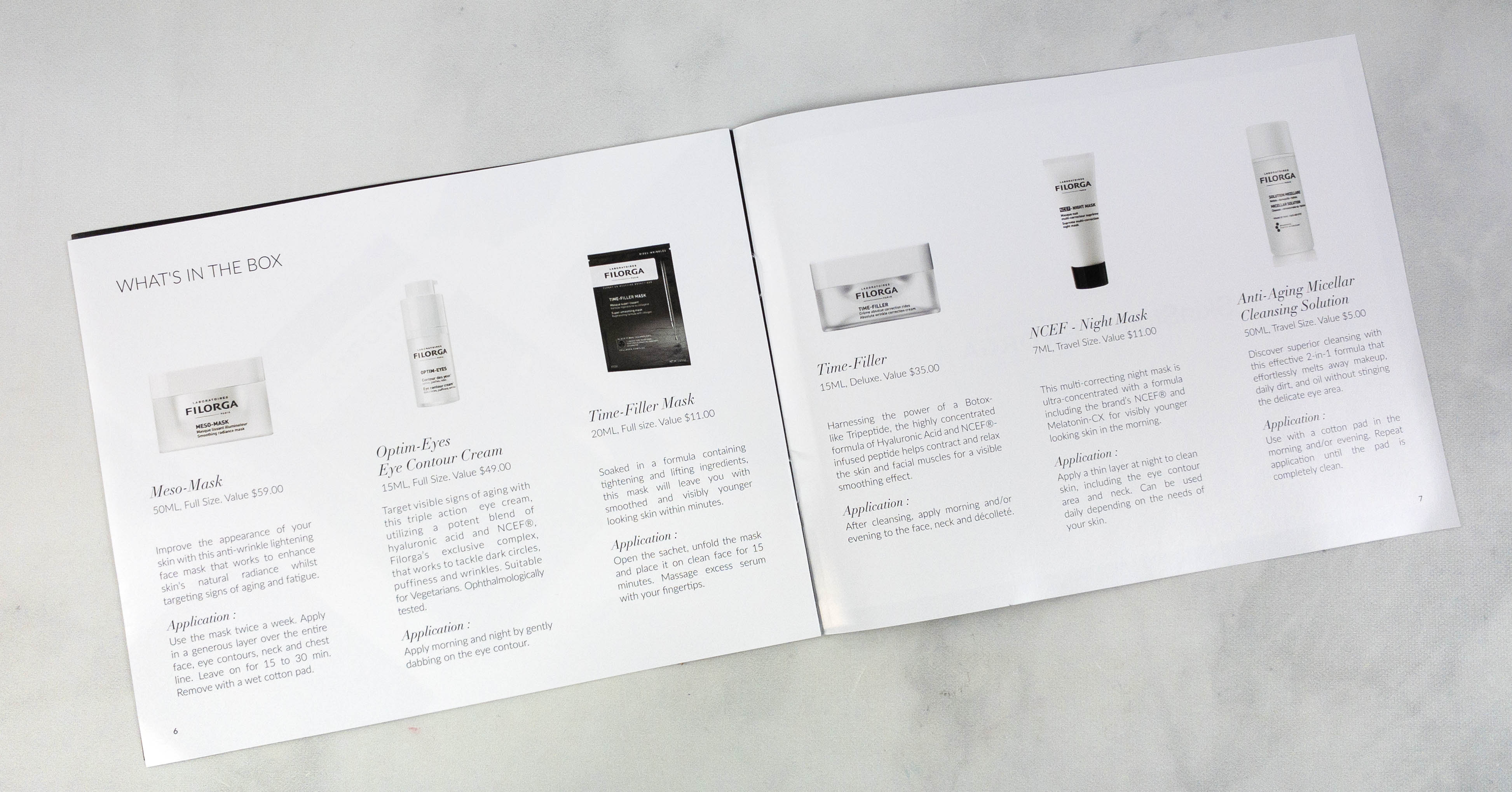 Of course, there's also a list of the products included in the box and along with each photo is a short description and instruction on how to use the product.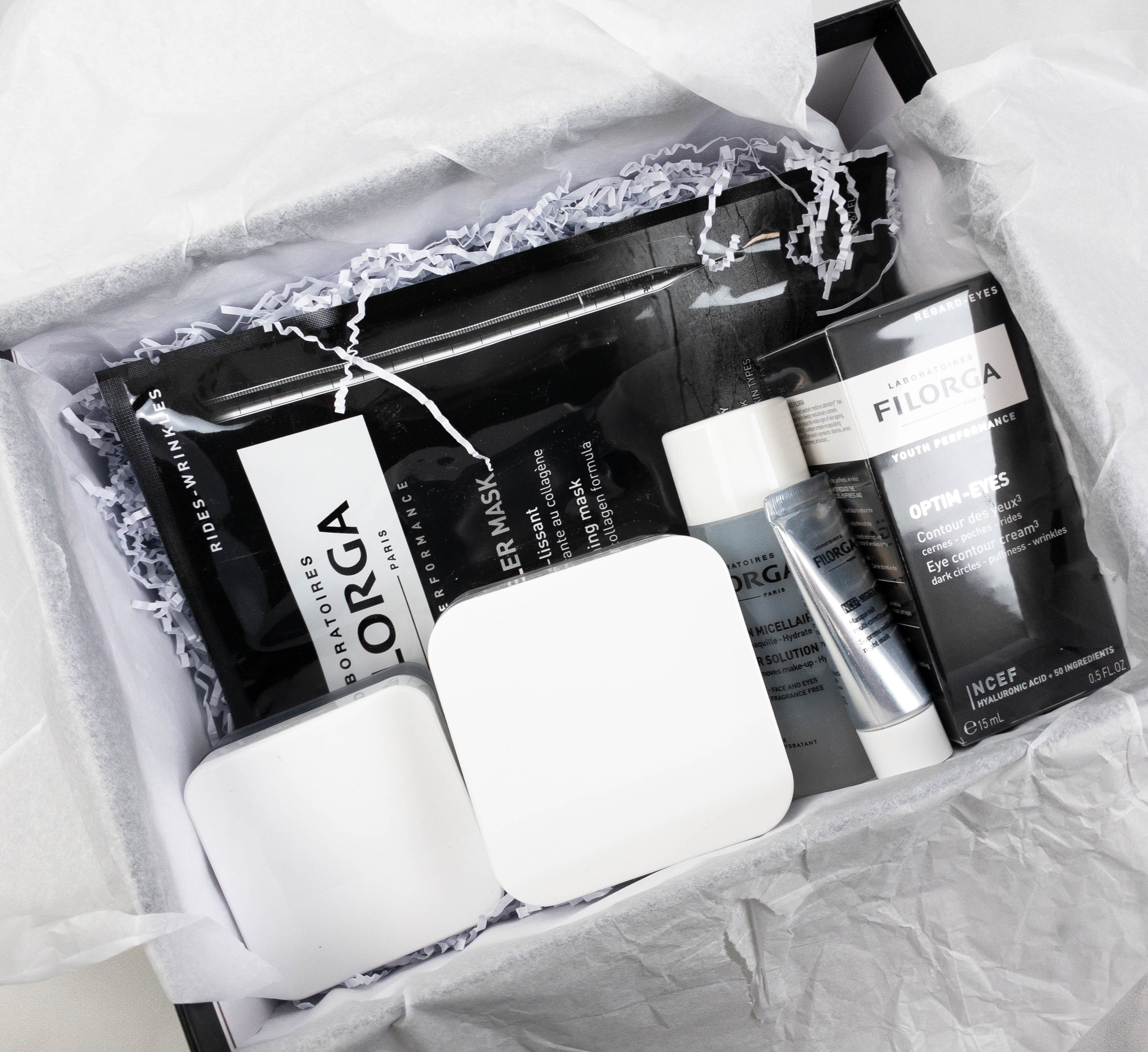 The items came cushioned with white squiggles.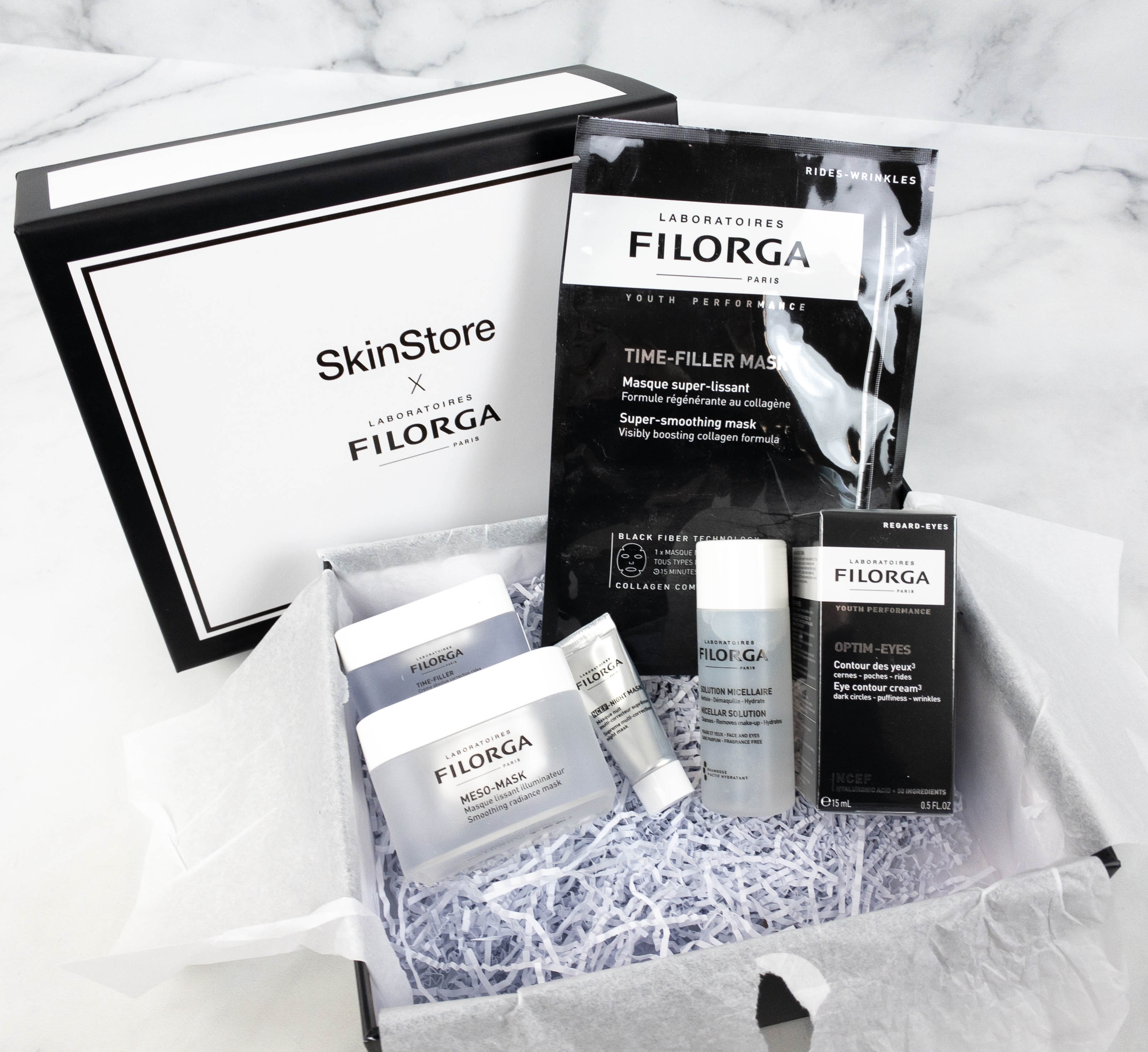 Everything in my box!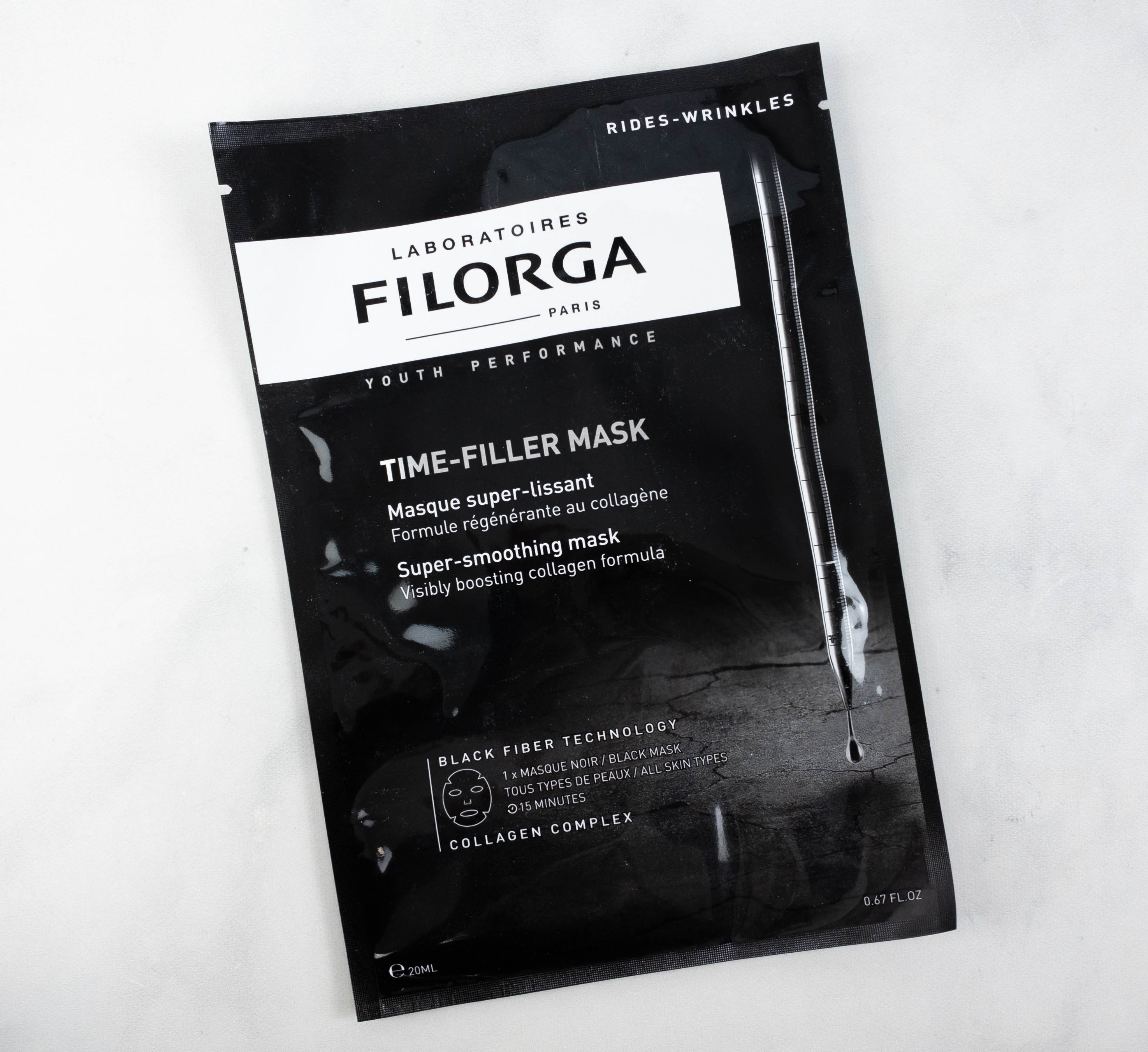 Time-Filler Mask ($11) This mask is infused with an anti-aging serum, promising a smoother and younger-looking skin in an instant. It has tightening and lifting ingredients which, when combined with collagen, reduces wrinkles and fine lines well. Like regular sheet masks, you just have to put it on for at least 15 minutes and then pat the excess serum on your skin. This is a quick and easy way to boost the skin and make it look healthier!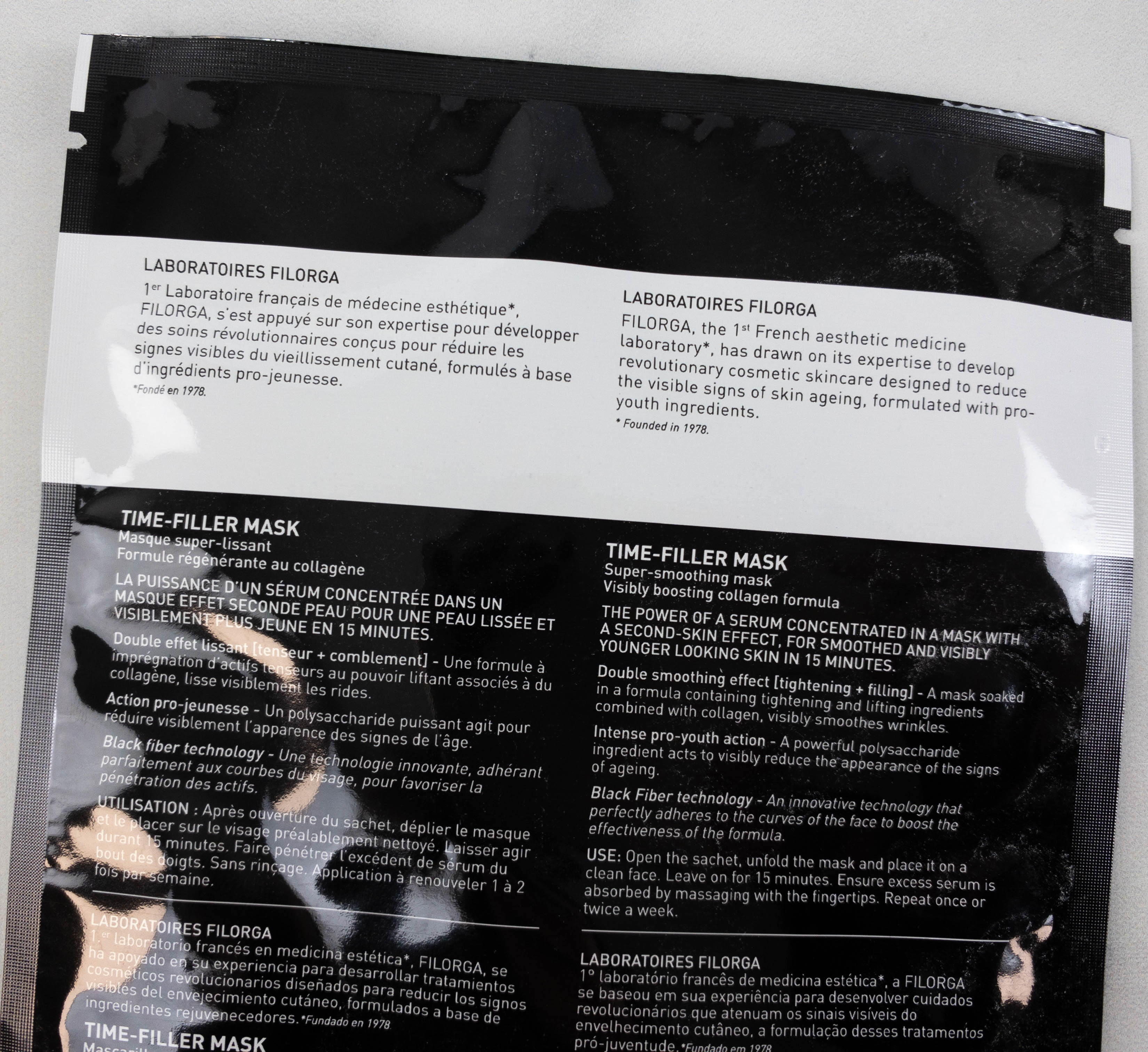 Another unique thing about this mask is that it's made with Black Fiber Technology, which ensures that the mask perfectly fits to the curves of the face. This is said to help boost the effectiveness of the serum.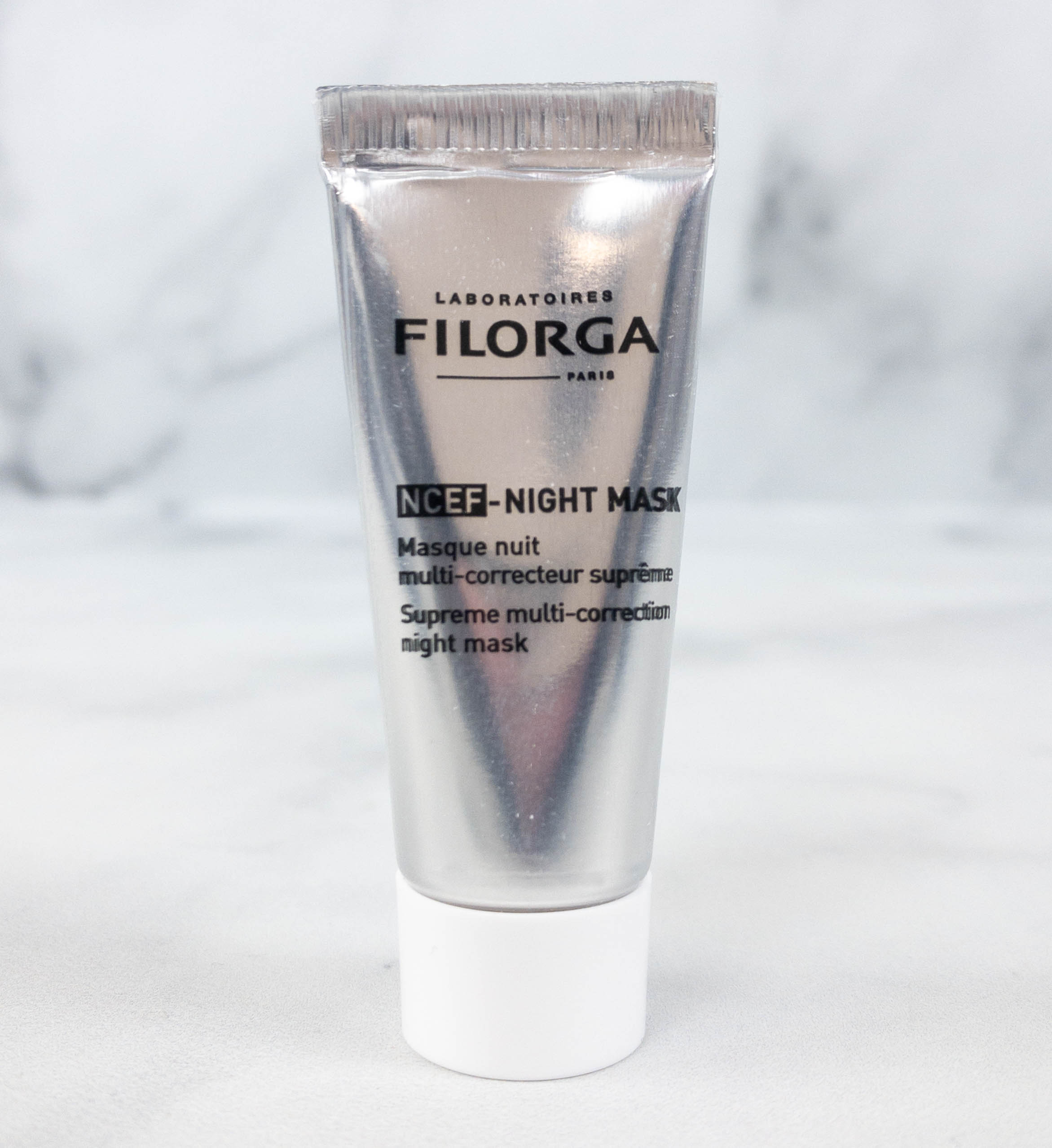 NCEF – Night Mask ($10.20) Here's another mask but this one came in a cream formula. Packed with amino acids, vitamins, and co-enzymes, it helps decongest and detox the skin overnight so it looks brighter and more radiant the next day. Ideal to add to your nighttime skin care routine, all you have to do is to apply a thin layer on your cleansed skin and then wait for it to absorb, which only takes a few minutes at the most.
Anti-Aging Micellar Cleansing Solution ($3.63) It's a 3-in-1 product that cleanses the skin, removes makeup, and delivers hydration. The formula is gentle enough to be used in the morning and at night. There's no need to rinse after application. What I like about this micellar cleanser is that it easily dissolves makeup, even the waterproof ones. It also works on eye makeup, so you can avoid tugging your eyelids. Whether used on its own or as a part of a double cleansing routine, this is just perfect!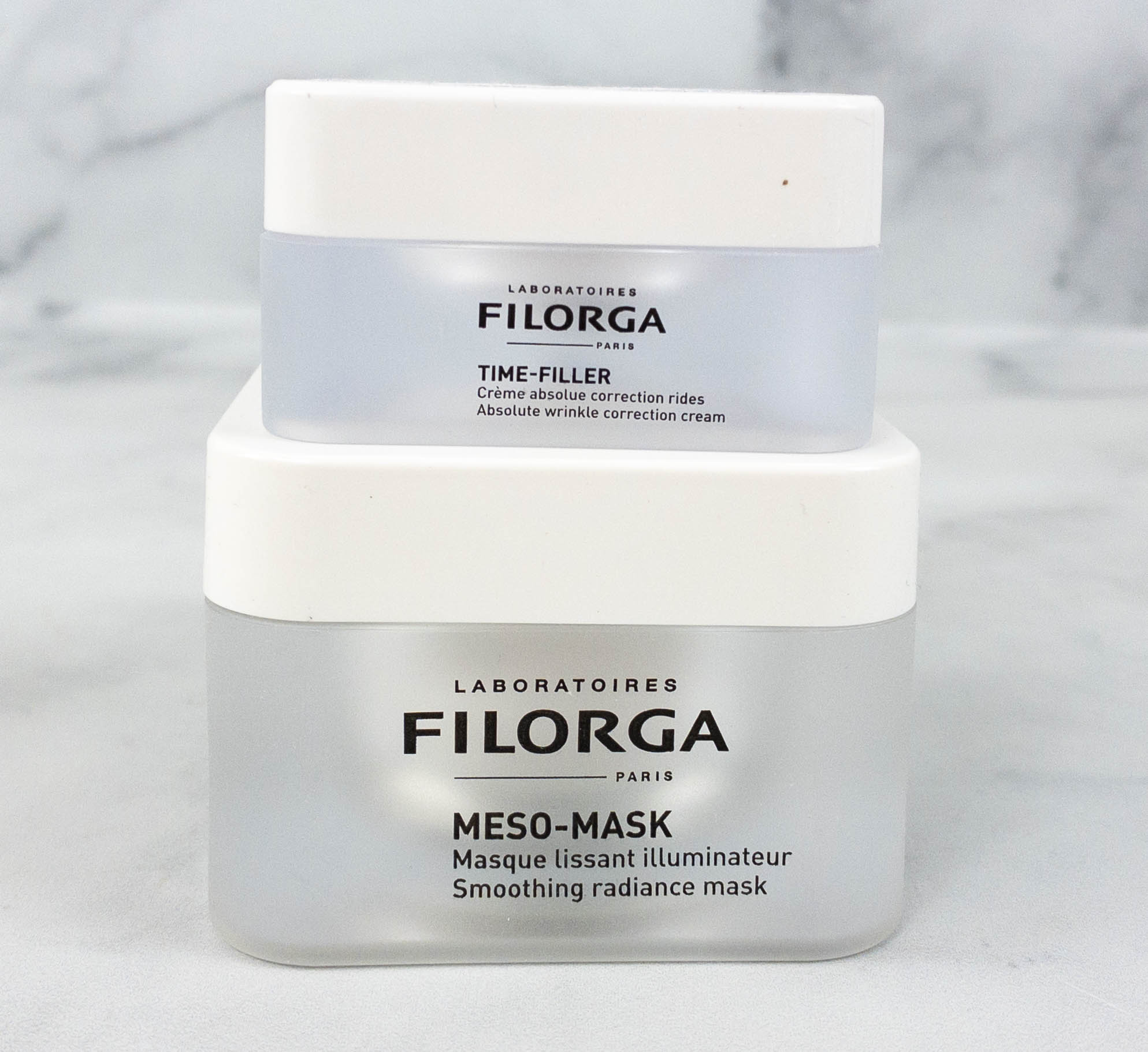 Time-Filler ($26.33) For those who have skin aging concerns, here's a cream that helps reduce wrinkle depth! Ingredients include hyaluronic acid that provides hydration to make the skin look plumper, and vitamin E that helps prevent free-radical damage. This can be layered with a serum as well. The cream is thick and rich, but it doesn't make my face feel greasy.
Meso-Mask ($59) Here's another mask with an anti-aging benefit! This one contains Rhamnose Polysaccharide which helps boost the skin's radiance while rehydrating the skin and reducing wrinkles. This one leaves my skin looking brighter and glowing. You can use this alternatively with the Time-Filler!
They both came in a tub sealed with a metal foil. It's easier to scoop out the product from this type of container, so I really like it!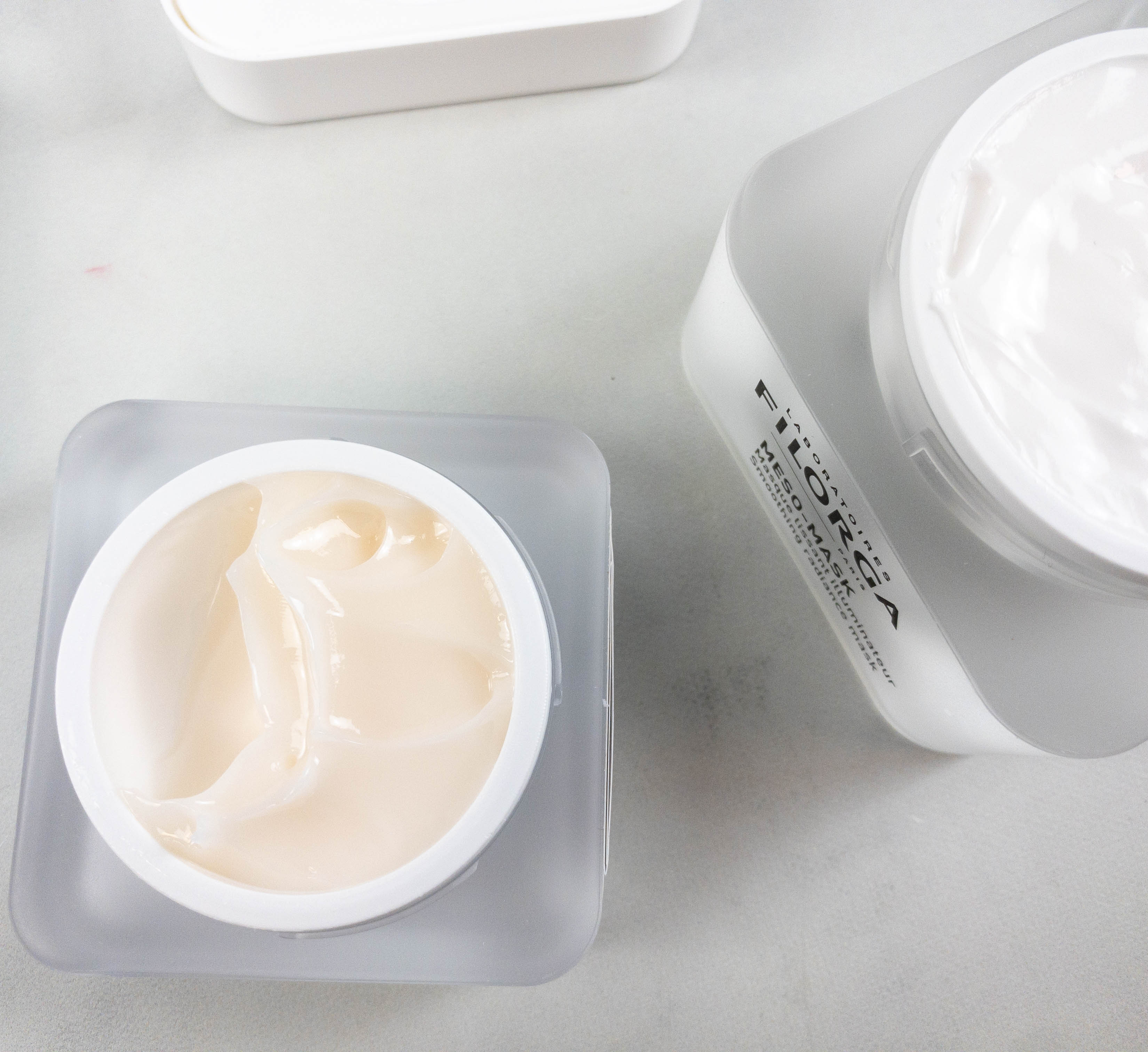 The Time filler serves to fill in wrinkles and resurface the face. The mask is a super plumper with lots of hydrating power! I don't have a lot of luck with Time Filler and other products (like makeup) because of the silicone. If you have a routine that works with a silicone primer or want to use this another time, I think that's the right time for this product.
Optim-Eyes Eye Contour Cream ($49) This contour cream is in charge of depuffing the undereye area and reducing the appearance of dark circles and wrinkles.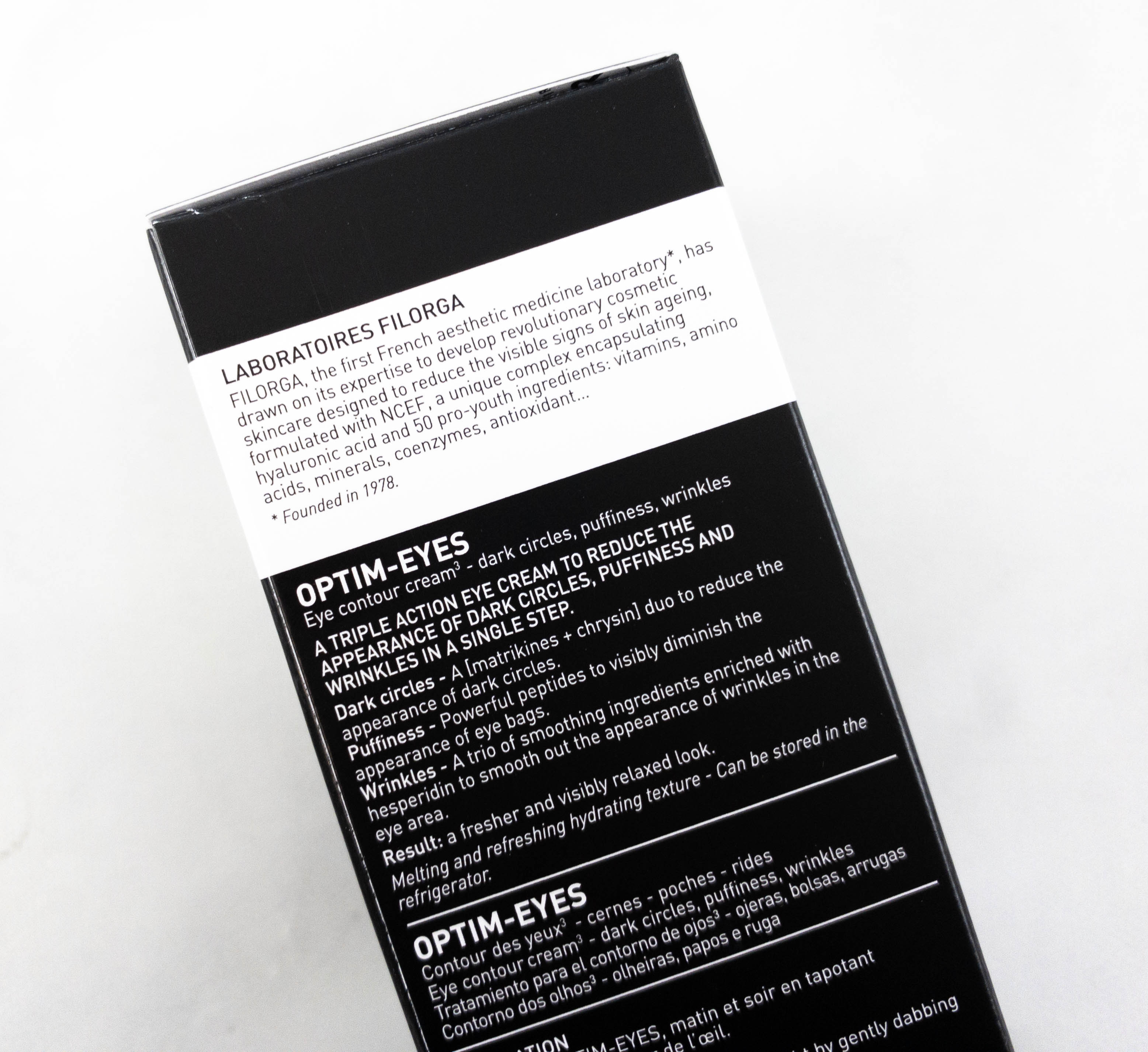 To use, just get a small amount and gently dab the treatment around the eye contour using your fingertips.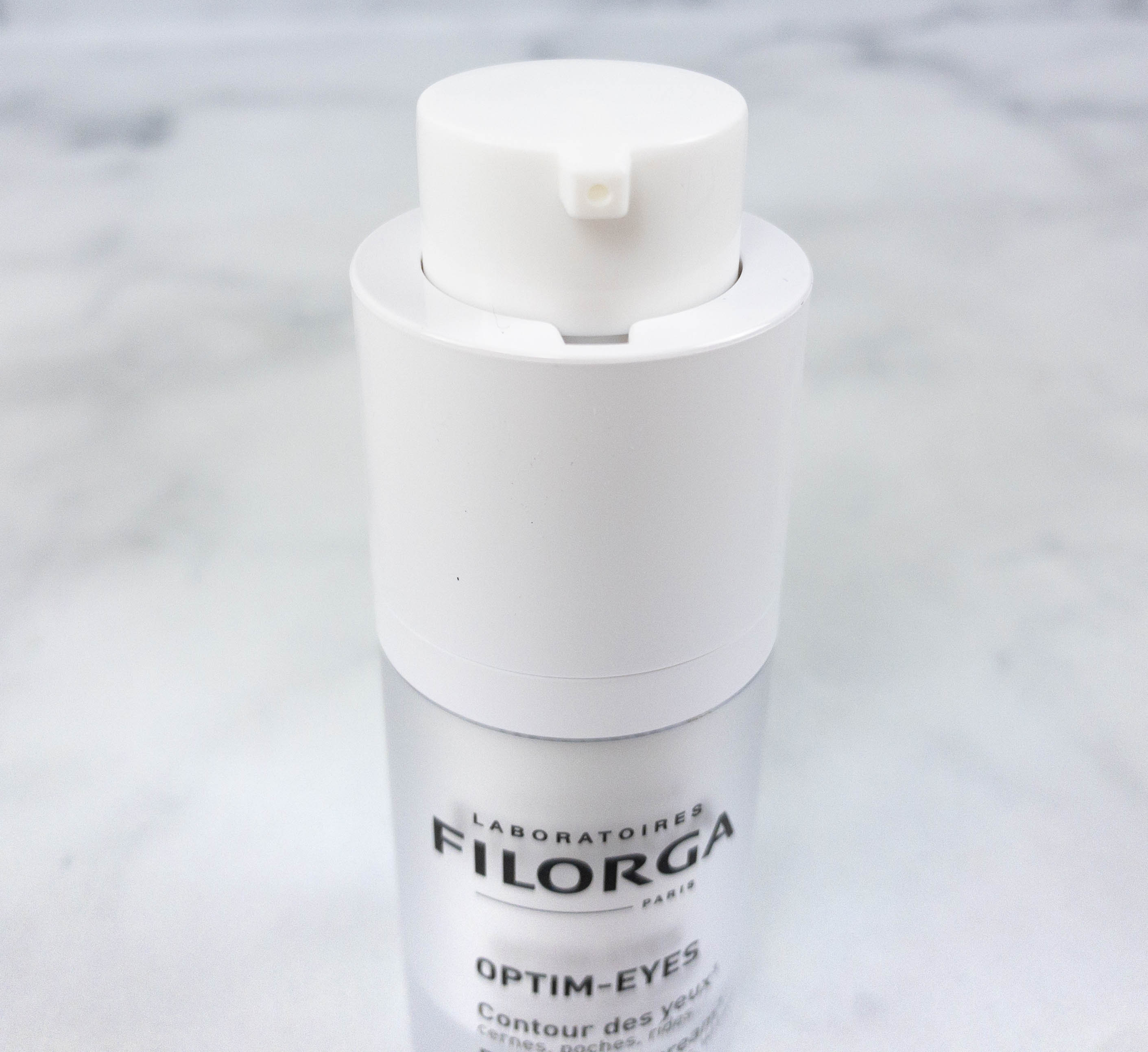 It comes in a airless twist-up pump bottle so it's easy to dispense the product.
I always look forward to Skinstore Limited Edition Boxes, especially their collaborations with huge brands! This Skinstore x Filorga Limited Edition Beauty Box met my expectations, as it provided promising anti-aging products as well as other high-quality and luxurious skincare items. This is a great set for those who want to start a skincare routine focused on keeping the skin youthful and nourished. My favorite from the bunch is the depuffing eye cream! It only takes a small amount of this product to perk up my tired eyes. The Time-filler mask and Time-filler cream are also pretty promising. This limited edition box has an overall retail value of $159, which is lower than the promised total value of the box. Still, considering the quality of the items, this curation remains a good deal especially if you want to try luxurious skincare products without spending too much.
Are you going to be grabbing this Limited Edition Beauty Box?