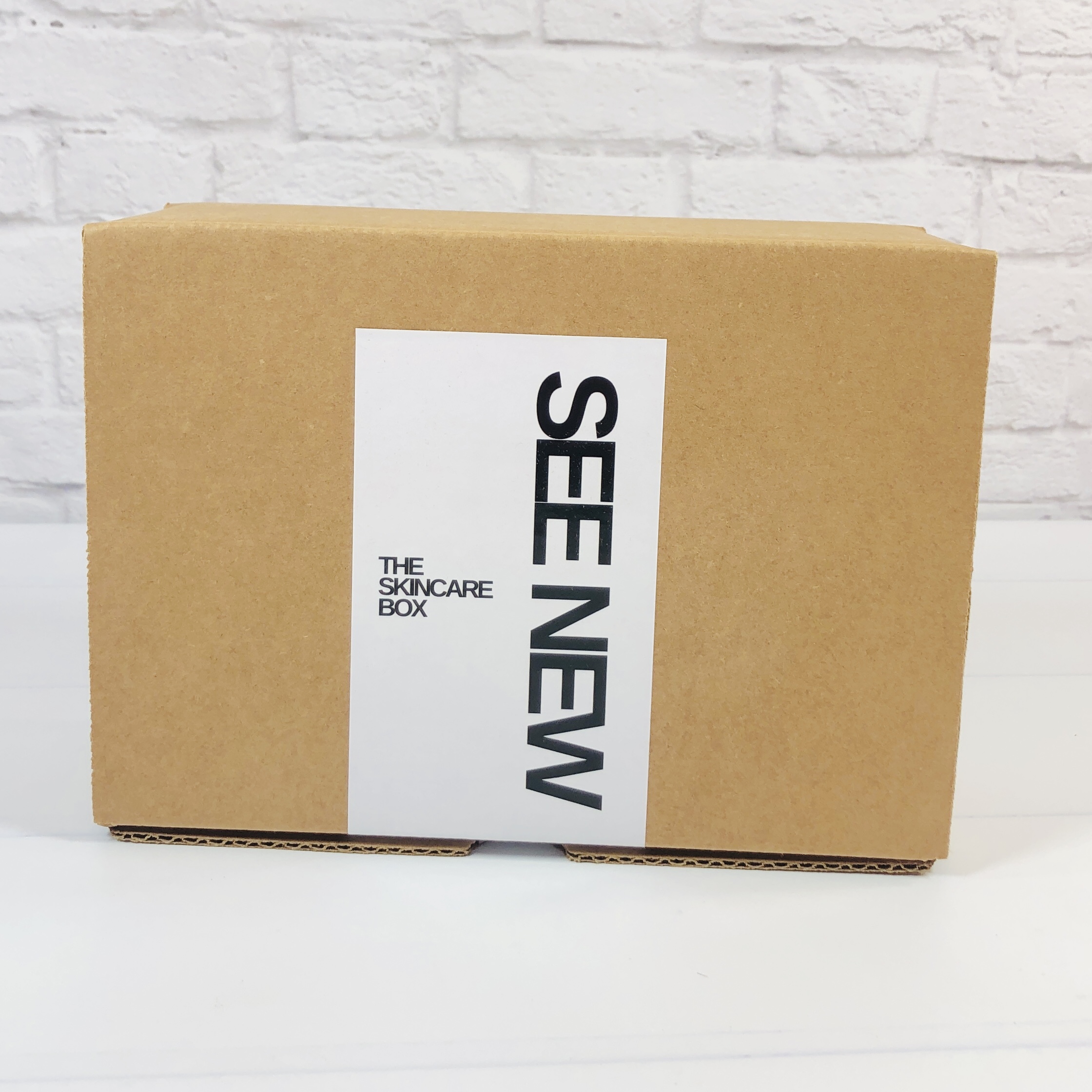 See New, The Skincare Box, is a bi-monthly beauty subscription box that features one clean and cruelty-free skin care brand. They send 4-5 products so you can get a real feel for the brand and also it is just about a whole routine in one box. The featured brands are from companies that are focused on cruelty-free, chemical-free, and sustainably sourced ingredients. For every subscription sold See New will donate a subscription to Dress for Success. See New is $47 a box, or you can purchase it one time for $65. Prepay for longer terms and the price drops even more. See New was voted by our readers' as one of the best skincare subscription boxes for 2021!
We believe beauty is about showing yourself Self-Love. Beauty is not about altering your already stunning appearance it is about accentuating your natural beauty and enhancing your self-confidence.
DEAL: Get 10% off sitewide! Use coupon code HELLO.
Recently See New added a 3-product subscription called The Essentials ($37) and they now sell wellness products on their site. Subscribers to either box can save 20% at the See New shop.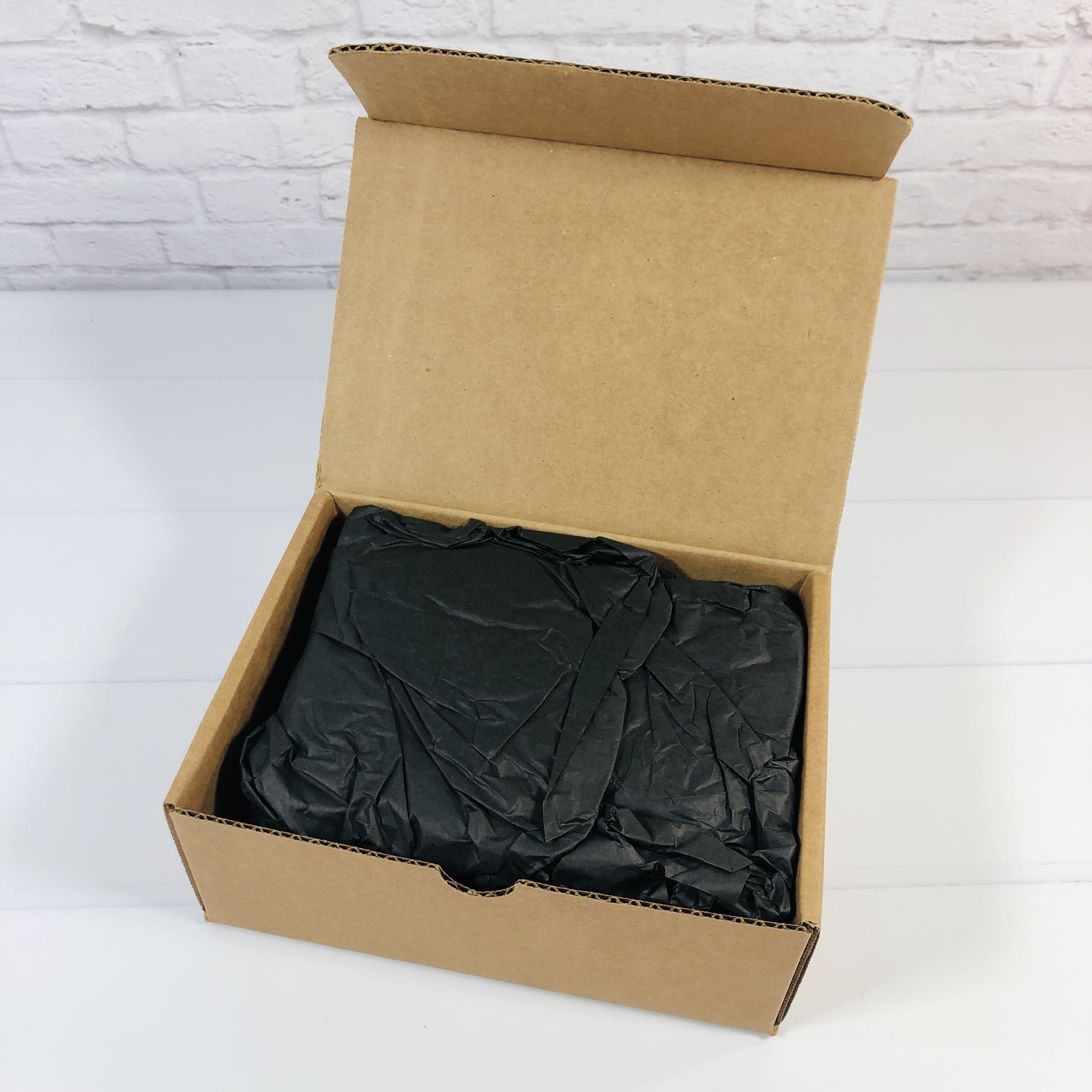 Please note that this isn't a review of the bi-monthly box, instead, it is a review of their customized shopping experience! I answered questions on their website and they created a box just for me! You can get a bundle of 3 full-sized items for $60, or use your subscriber discount to save 20% off of shop purchases. Plus, you don't have to be a subscriber to purchase the 3 for $60 bundle!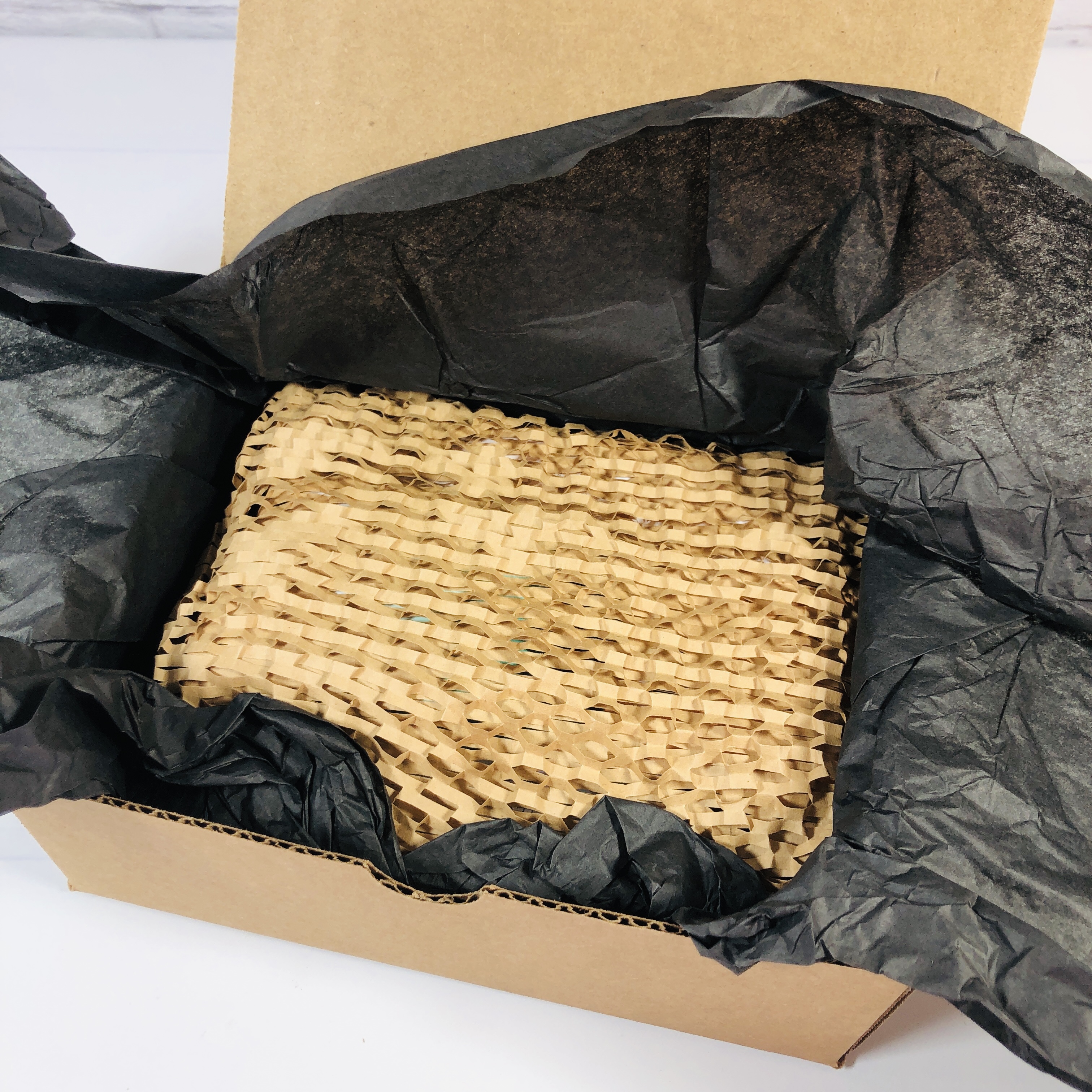 The items were tucked into recyclable packing materials.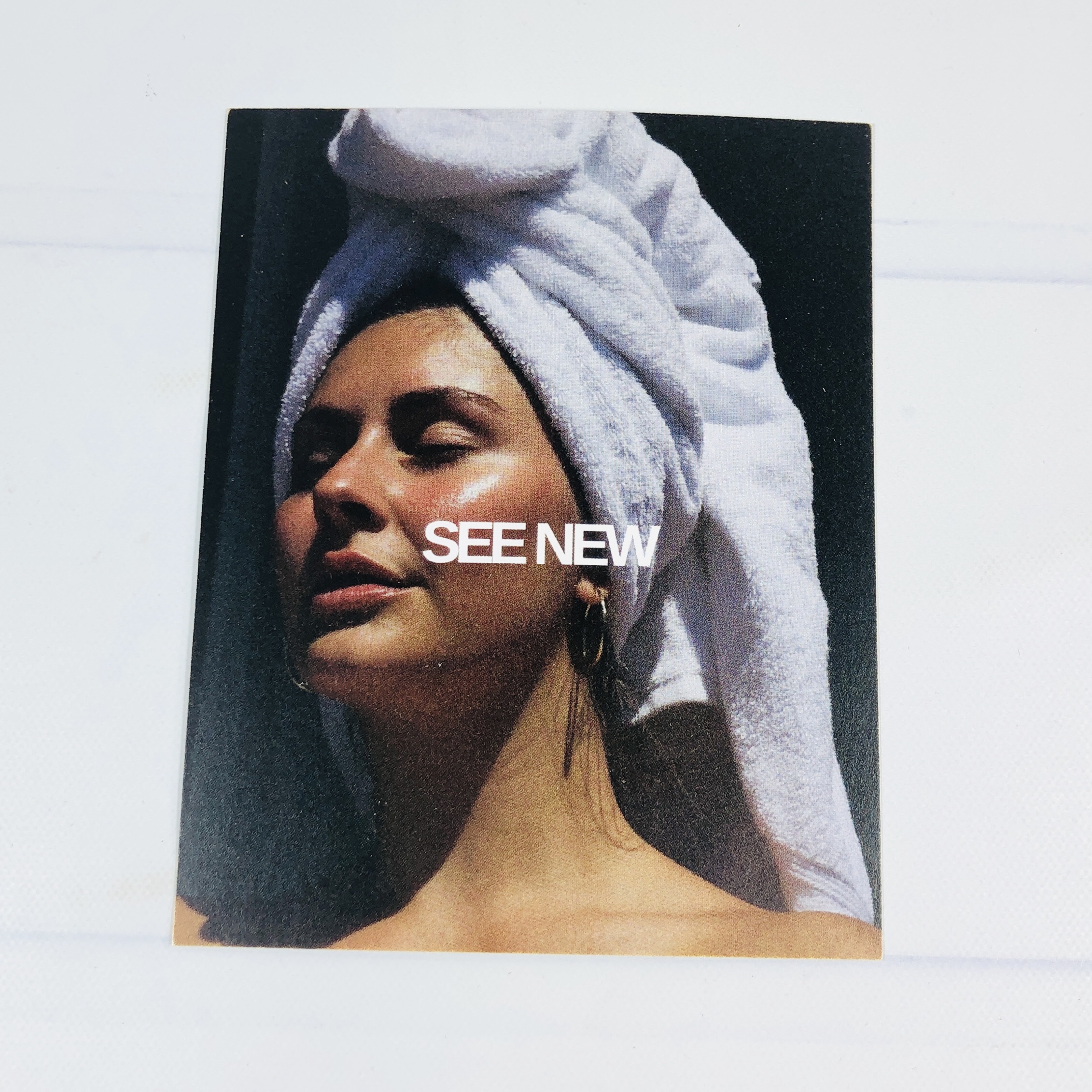 Here is the card that I found on top of my bundle.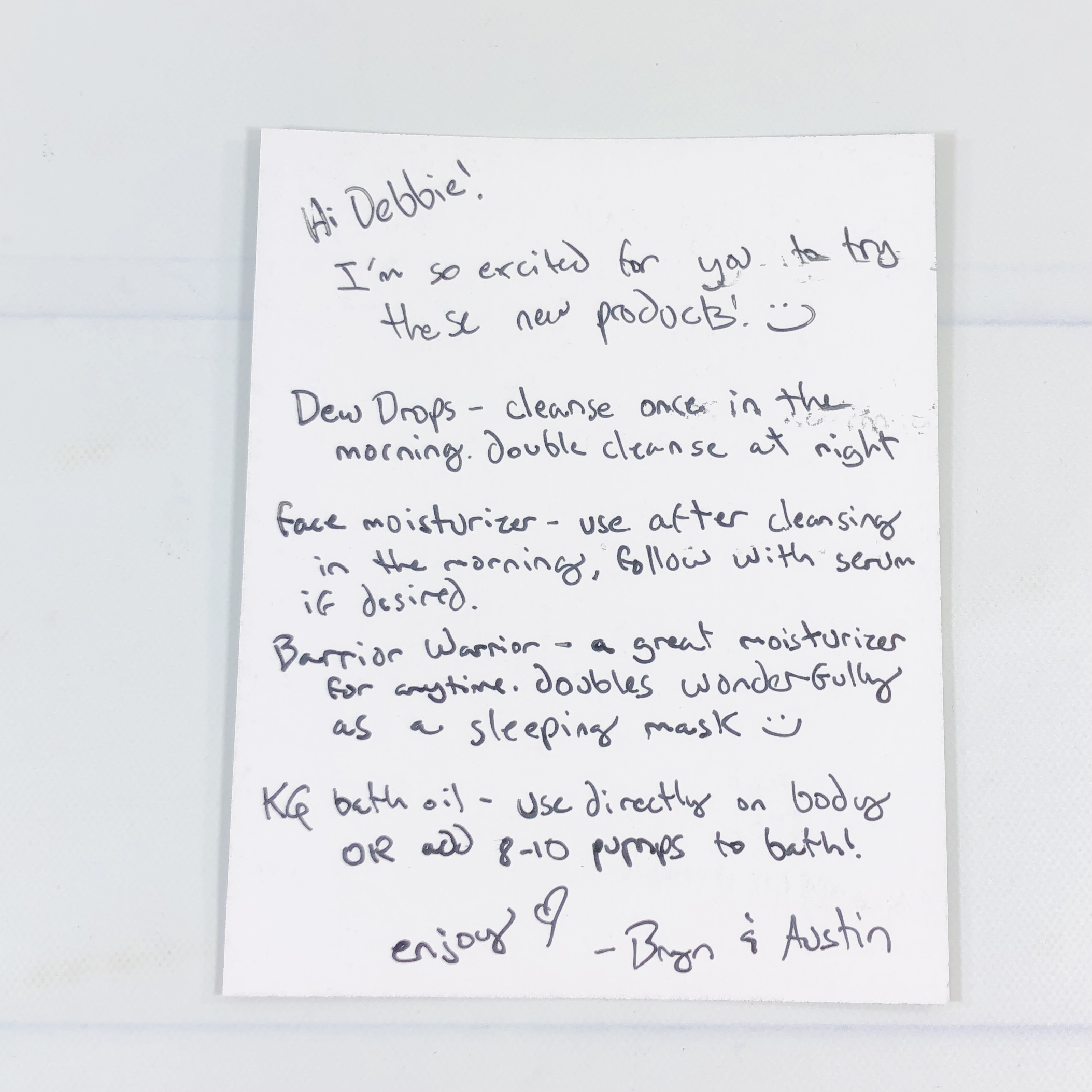 The back of the card had a personalized note from the founders that briefly touched on how and when to use my new products.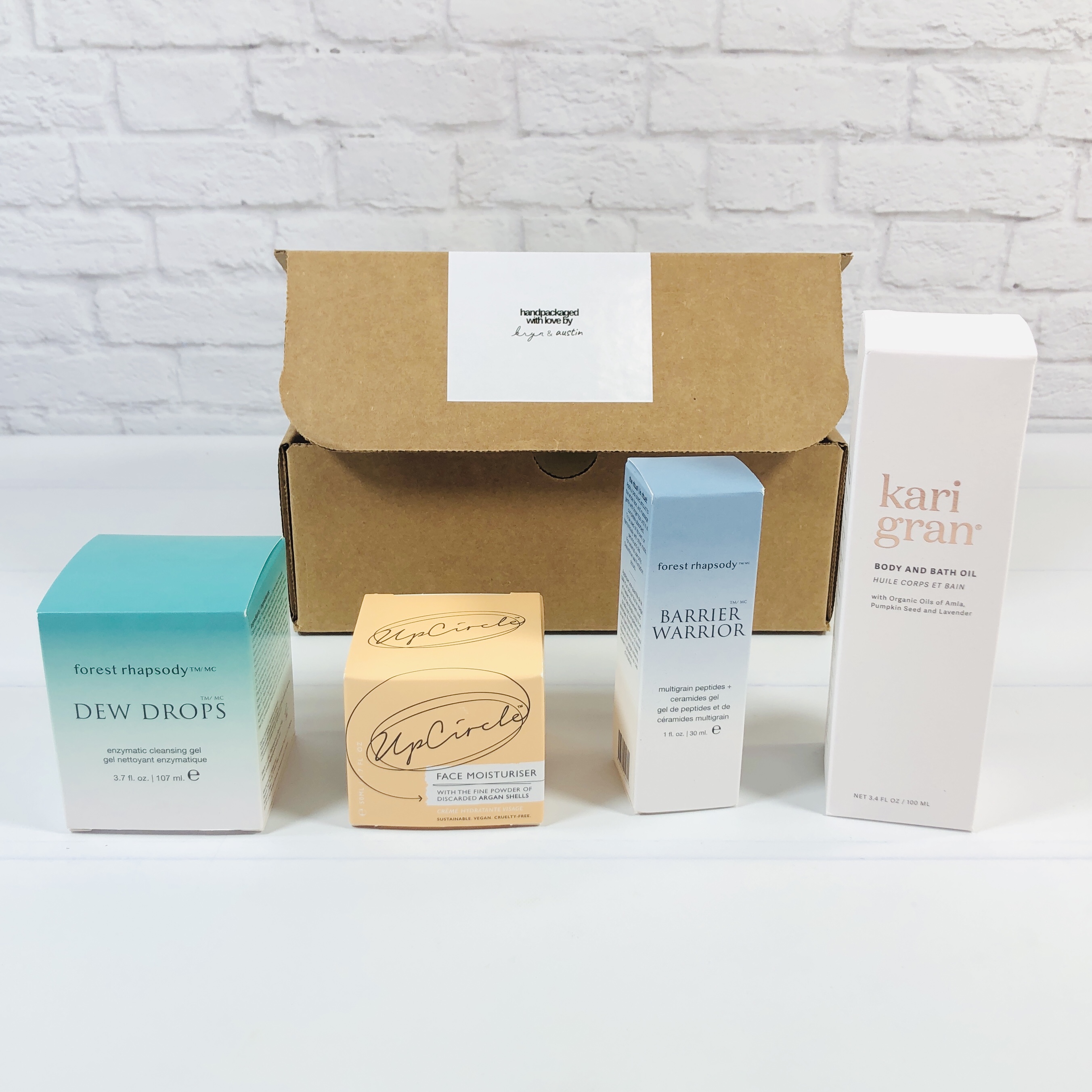 All four of the items came in their original boxes.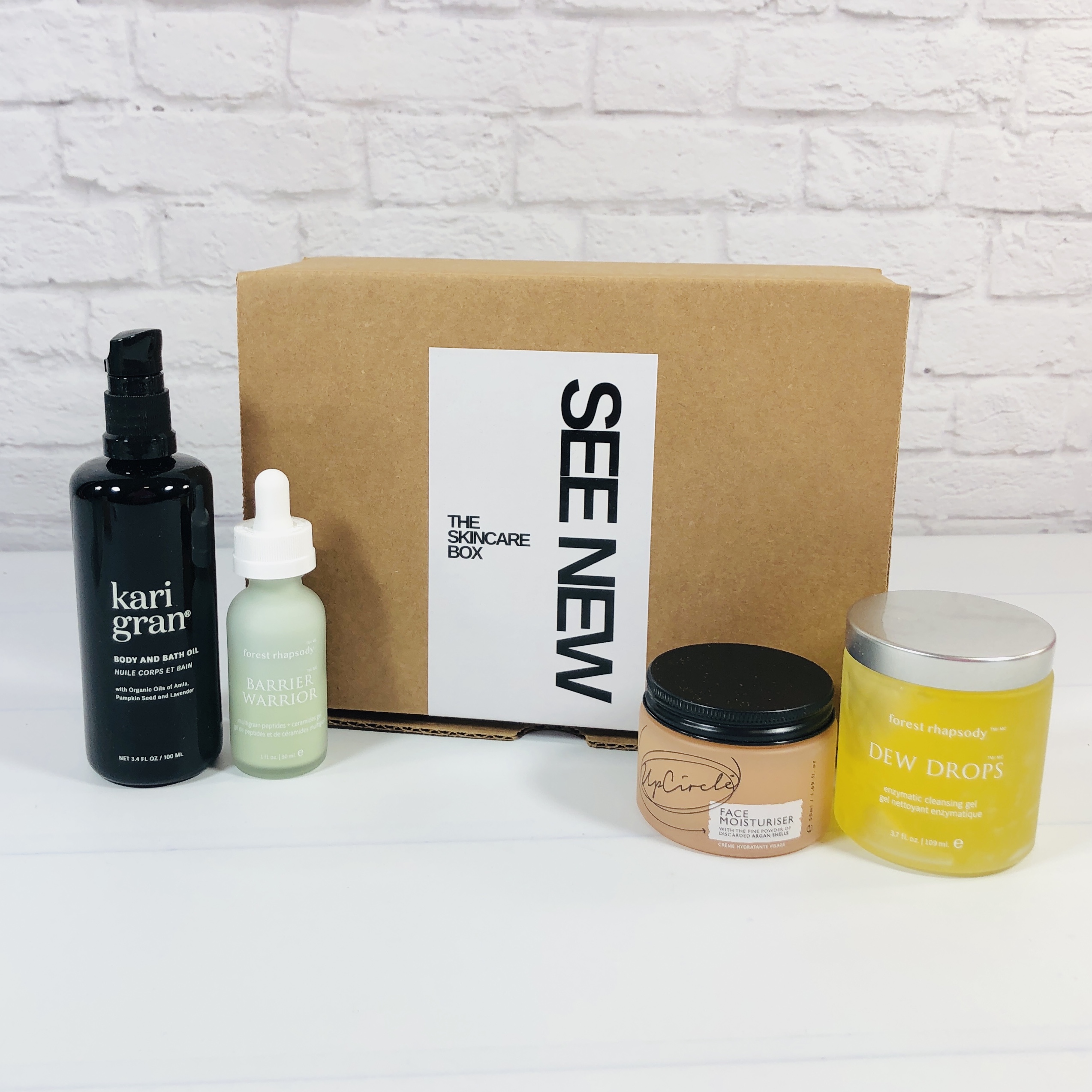 Everything in my box!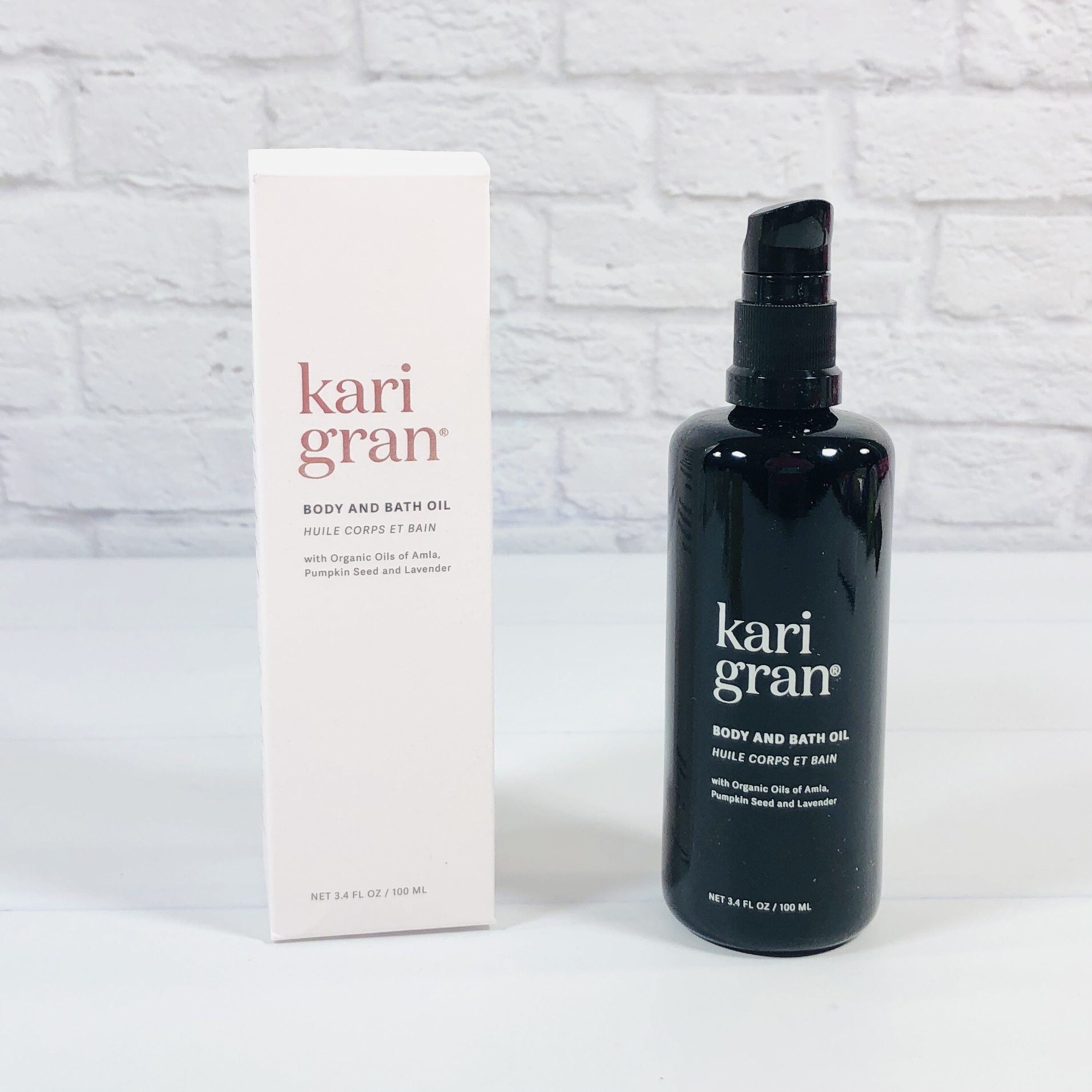 Kari Gran Body and Bath Oil ($48) Body care is probably my favorite beauty category, mainly because my body is less sensitive than my skin and scalp. I was thrilled to try this body oil on my summer-parched skin. This brand, like the others in this review, is new to me and I hope to encounter them in future boxes!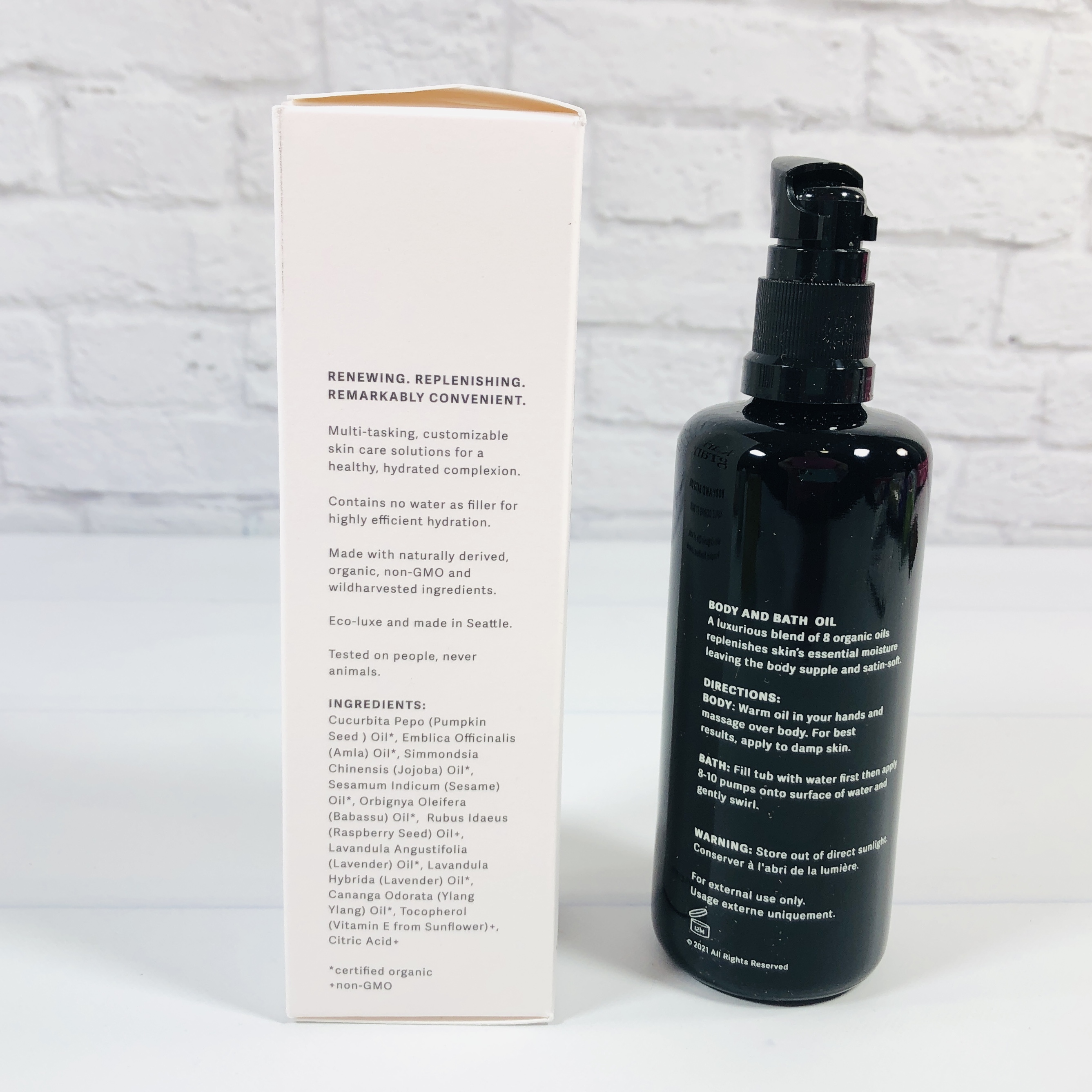 The ingredients are pretty much all oils, including pumpkin, which has antioxidants; amla, which is supposed to brighten skin; and jojoba, which is anti-inflammatory. Other ingredients include lavender and ylang ylang essential oils. I applied it right after exiting the shower, while my skin was still damp. The scent was mild and reminded me most of the ylang ylang, a favorite of mine. My skin absorbed the oil quickly and I was delighted to find that it was non-greasy. It can also be added to the tub before soaking.
Forest Rhapsody Dew Drops Enzymatic Cleansing Gel ($65) I received two of the items that were sent in the latest edition of the See New Beauty Box, which featured products from Forest Rhapsody.
The ingredients in this cleanser includes a blend of 17 plant oils and extracts, such as raspberry seed, papaya, grape seed, and gingko. Some of the ingredients are supposed to break up dead skin cells for removal, others are anti-inflammatory to help soothe skin and reduce redness.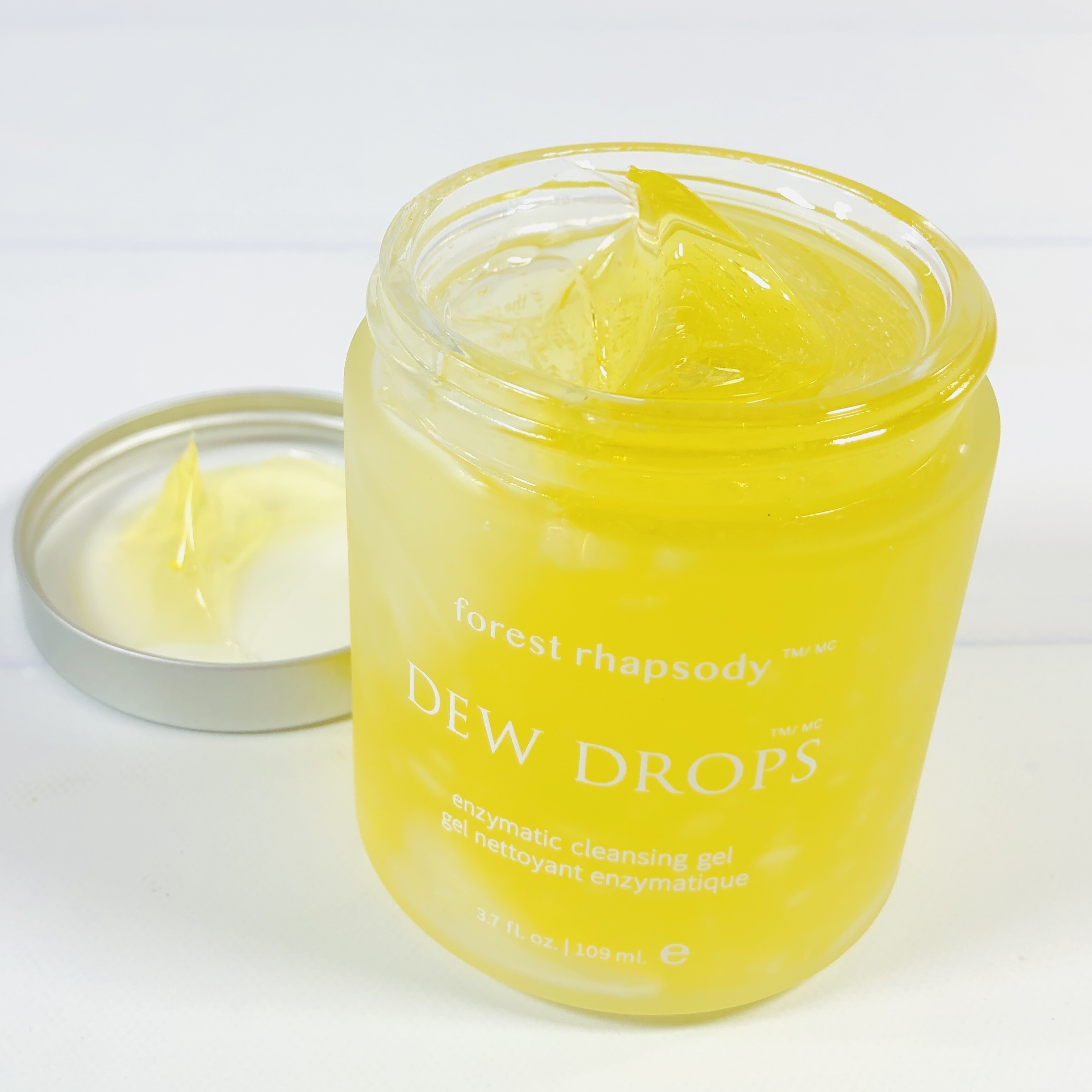 The texture here is wonderful. Apply some of the gel to the face and start massaging it in. Enjoy that light citrus scent. Add a few drops of water and the oily gel turns milky and then you can remove it with a washcloth. I felt a little bit of moisturizing residue so I decided this is best to remove my face makeup and I used a second cleanser afterwards. You can also use this as a mask — apply it a bit thicker and rinse off after 15 minutes or so to give the papaya enzymes time to work their magic.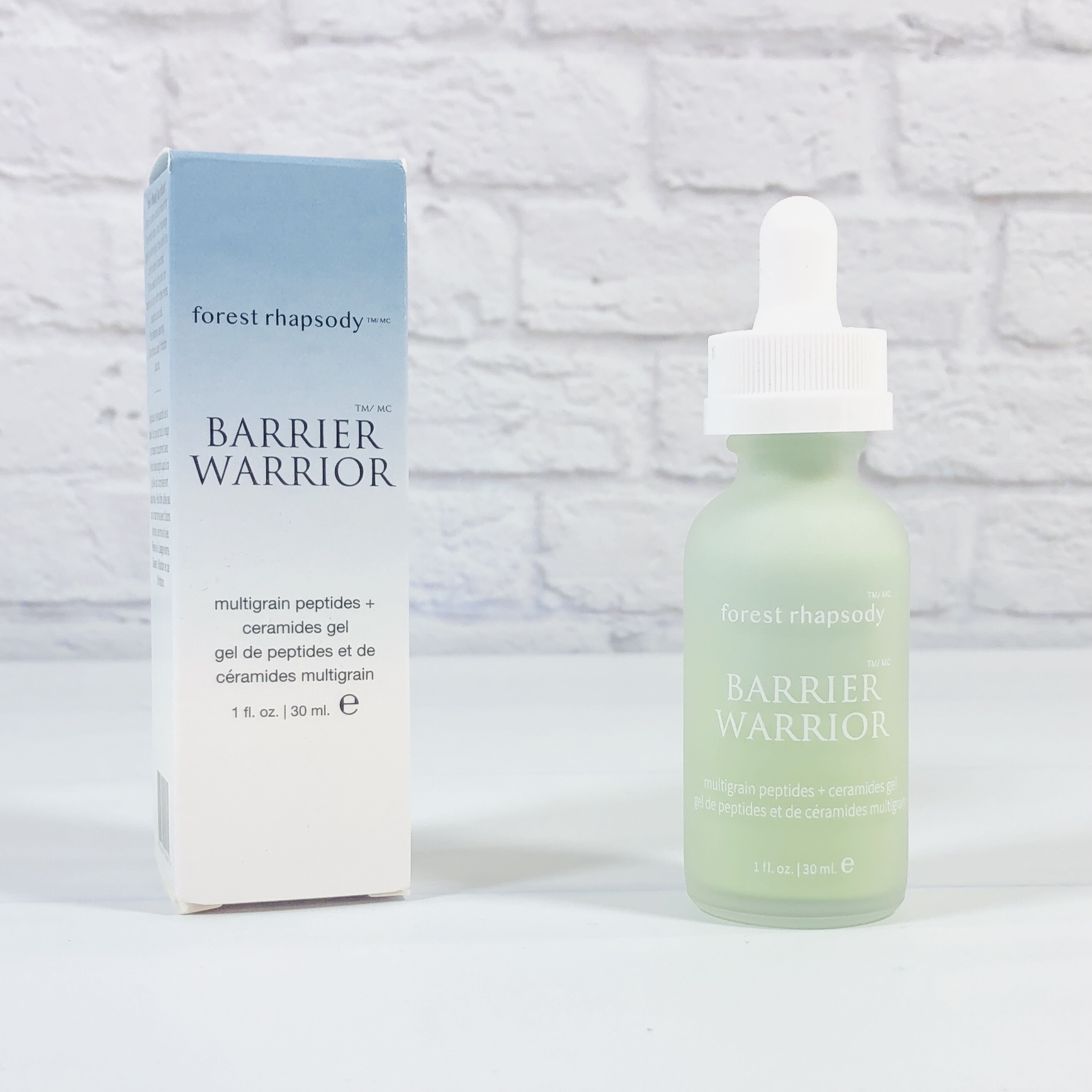 Forest Rhapsody Barrier Warrior Multigrain + Peptides Ceramides Gel ($68) The second product from Forest Rhapsody is a peptides & ceramides gel that is supposed to help maintain the skin's moisture barrier.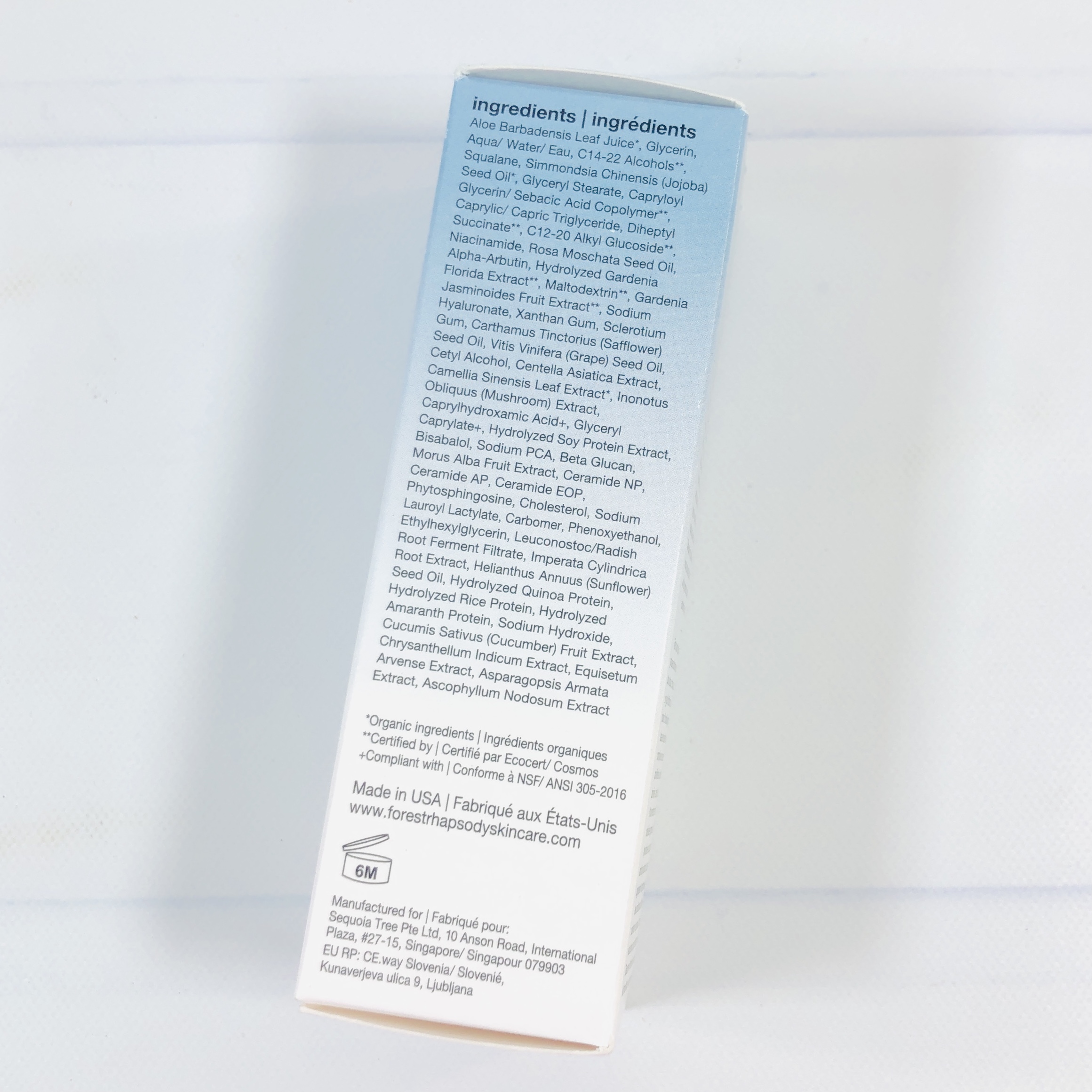 It is also supposed to fight off free radicals with a blend of antioxidants. Some of the ingredients in here are the standard aloe, glycerin, and jojoba but you can also see niacinamide, sodium hyaluronate, cica, tea extract, and more.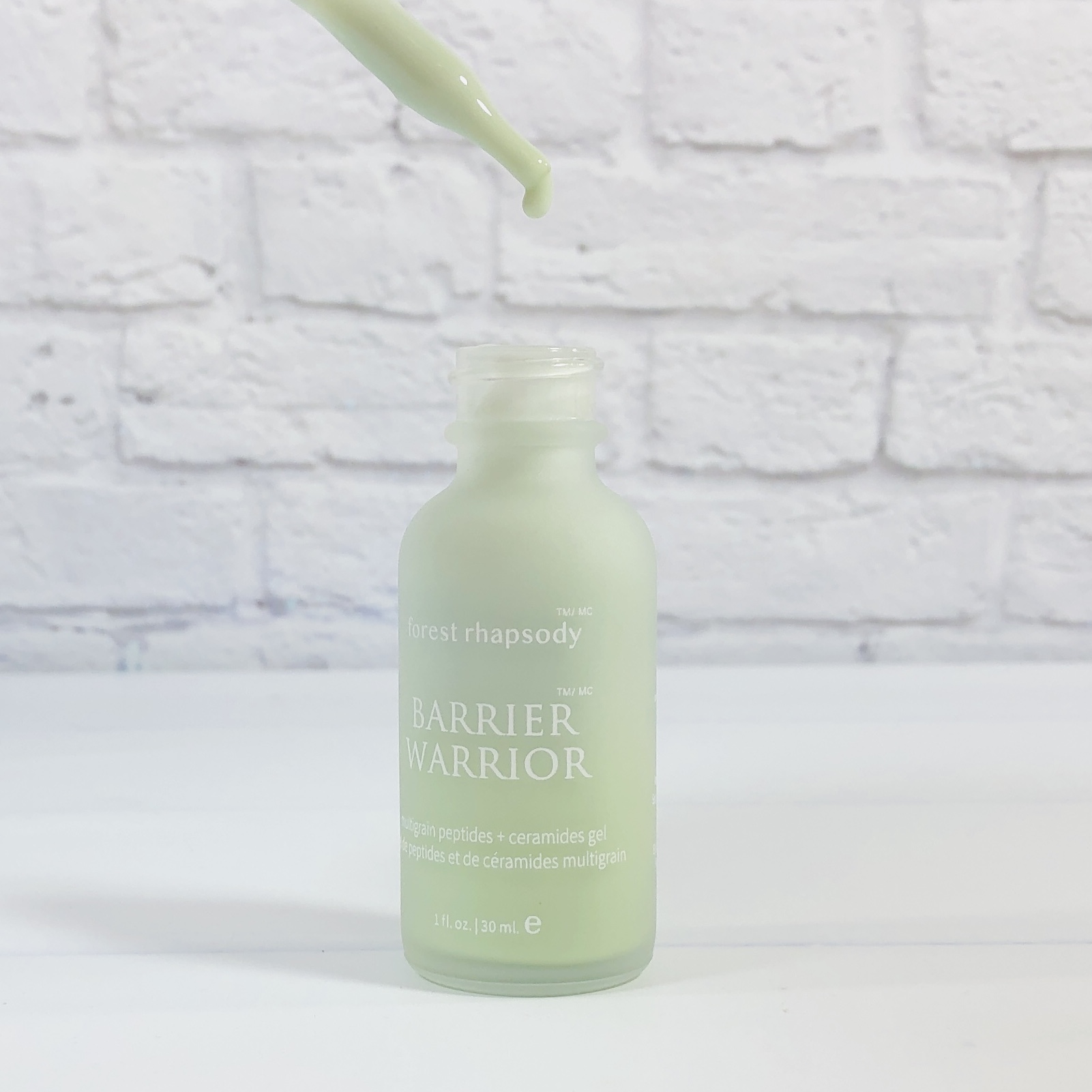 The product has to be dropped from the applicator, it's not super thick but also isn't runny. It has a hint of cucumber plus maybe something that reminds me of grains for the scent. The instructions say to apply a pea-sized amount for the whole face, and as you start massaging it in you will see that there's plenty to go around. It was non-greasy yet left my skin soft, and it can be worn alone or paired with a separate serum or oil.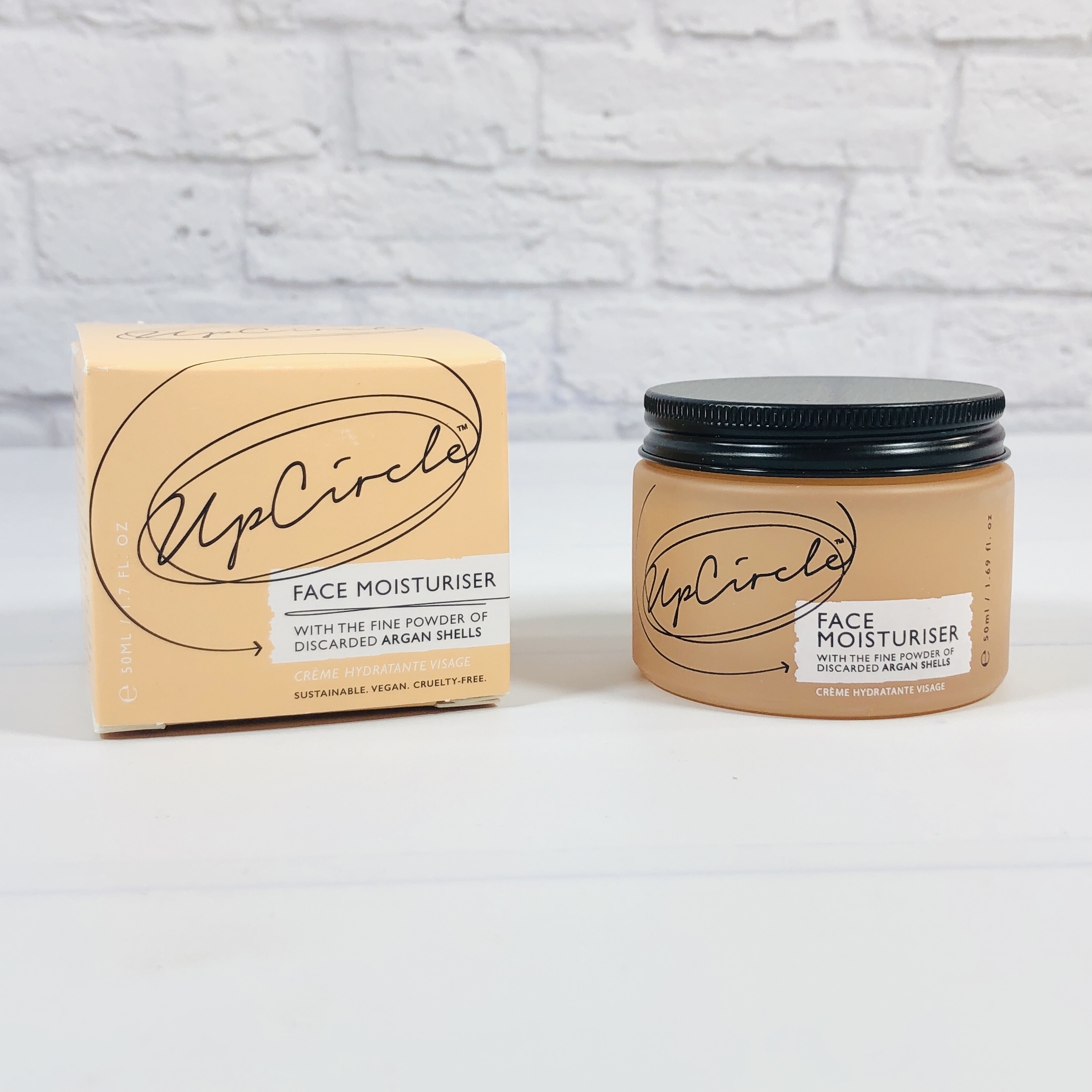 UpCircle Face Moisturizer with Argan Powder ($24) My final item is a moisturizer from a brand that includes ingredients that are upcycled, which are things that are typically thrown out with the trash — kind of like when used coffee grounds are turned into a body scrub. In this case, the product has ground up argan shells, which are discarded when the nuts are pressed for oil.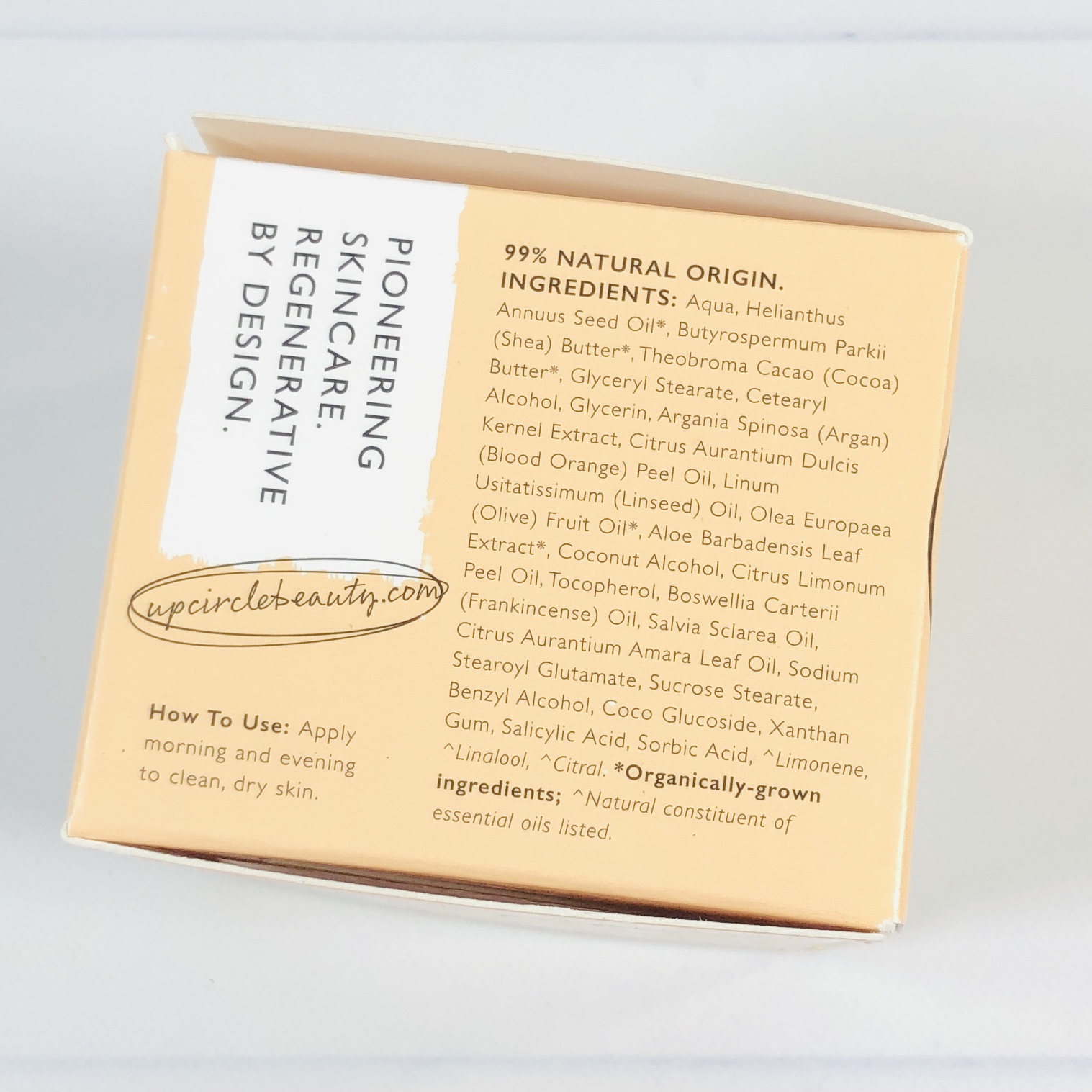 Other ingredients in the moisturizer include sunflower seed oil, cocoa butter, glycerin, and essential oils such as blood orange, frankincense, and salvia.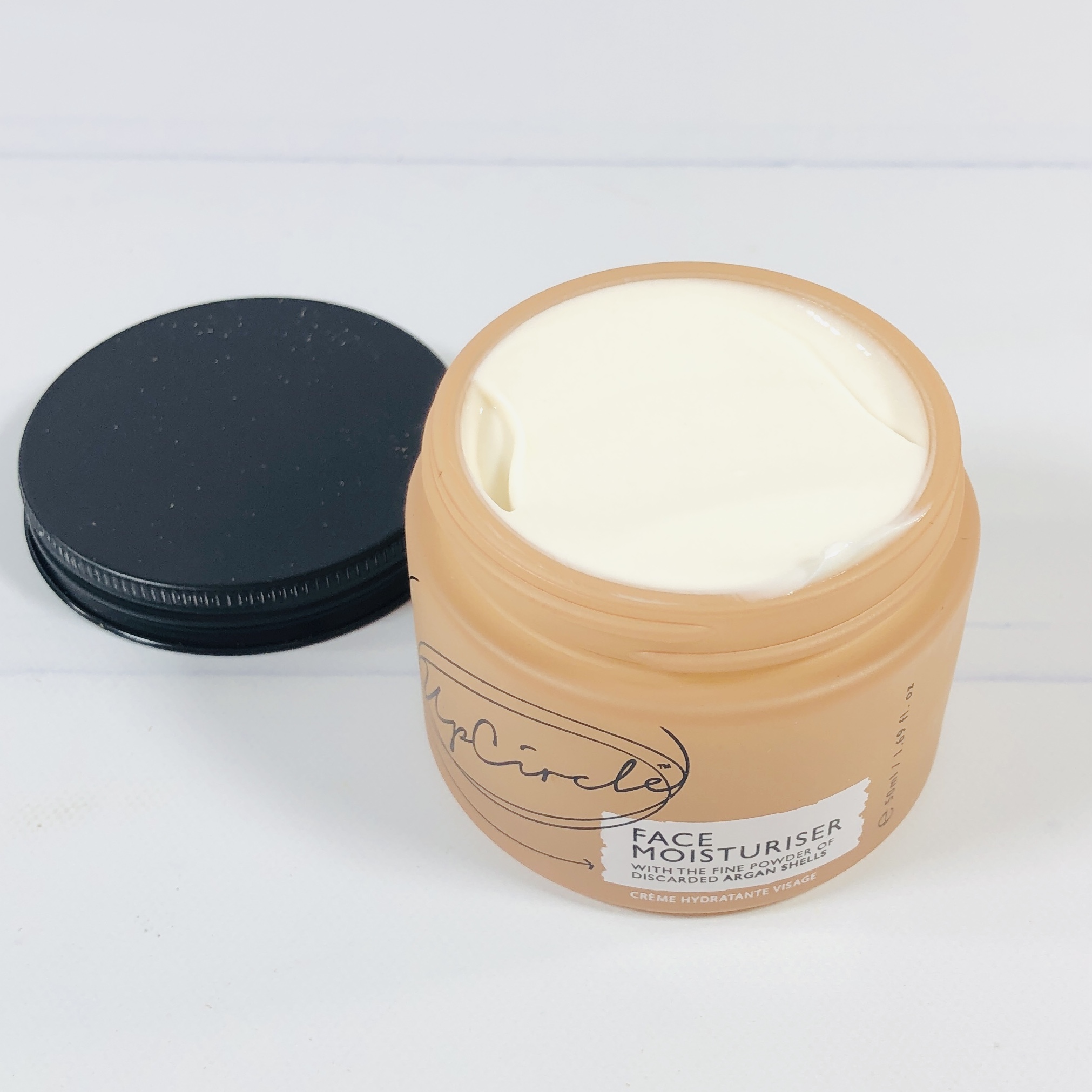 The cream can be applied twice a day but I prefer not to use citrus oils on my face during the day due to the risk of sunburn (I have pale skin that burns easily). The cream isn't too heavy and can be used by all skin types. Like the Barrier Warrior, it isn't greasy but you know it's there until it soaks in. It smells like natural citrus and felt wonderful on my skin! The argan shells supply vitamin E to the skin.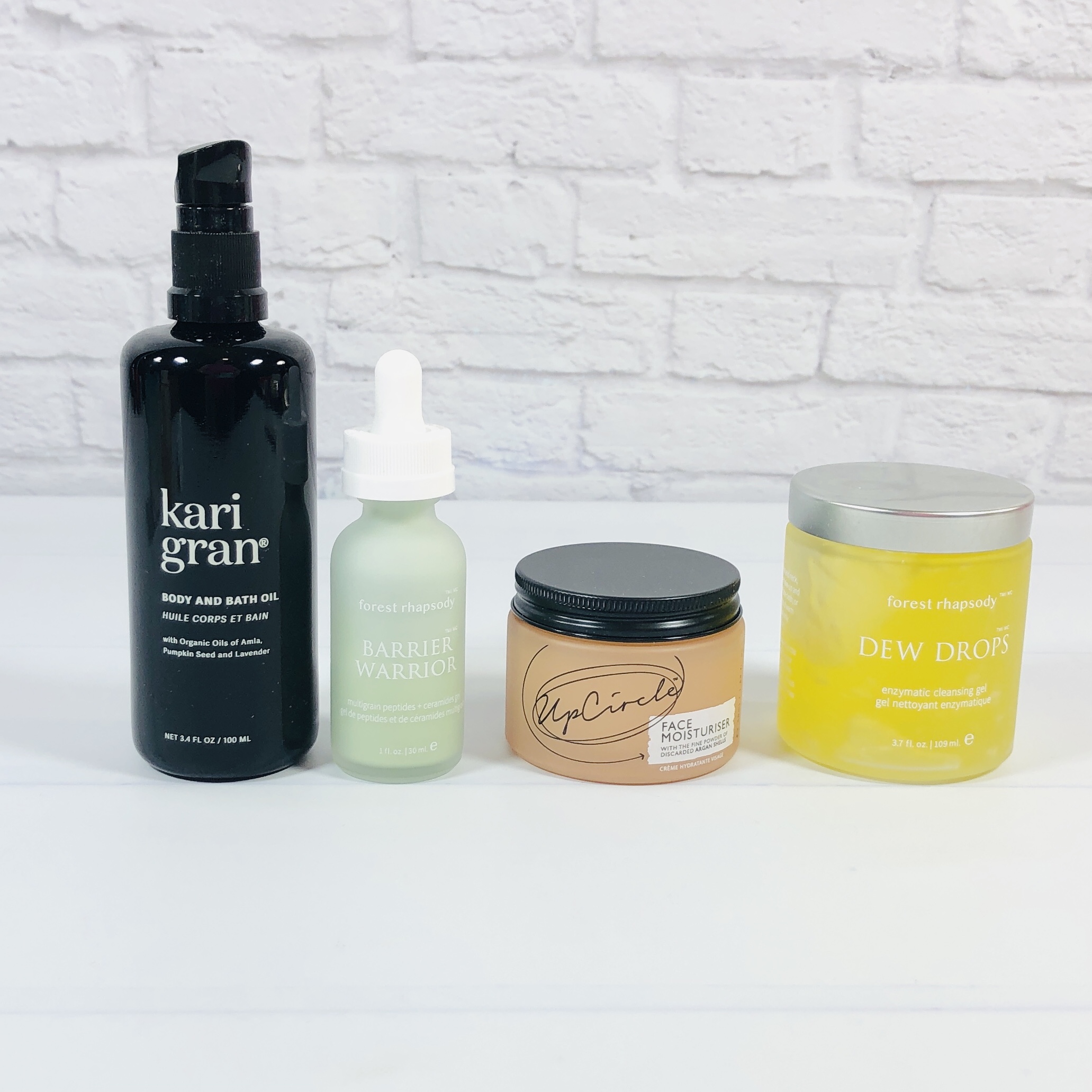 I was super thrilled with the items See New chose for me based on my quiz answers! I think they came up with a starter set of skin care that can be rounded out with some of the products already in my collection (which includes items I have received in previous See New Skincare boxes). The cleanser can be used morning and night and I follow it up with the Barrier Warrior for day and the UpCircle Argan Moisturizer for night. I apply the body oil after my shower in the morning but if you take a bath before bed then this would be perfect for use then too. I was especially excited to try these brands, which I encountered for the first time, and I found them to be high-quality and appreciate that they are in glass jars, which makes them seem even more special, plus, they are easier to reuse or recycle. I would gladly purchase from each of these brands and it goes to show that See New has great taste in skincare.
What do you think of this box?