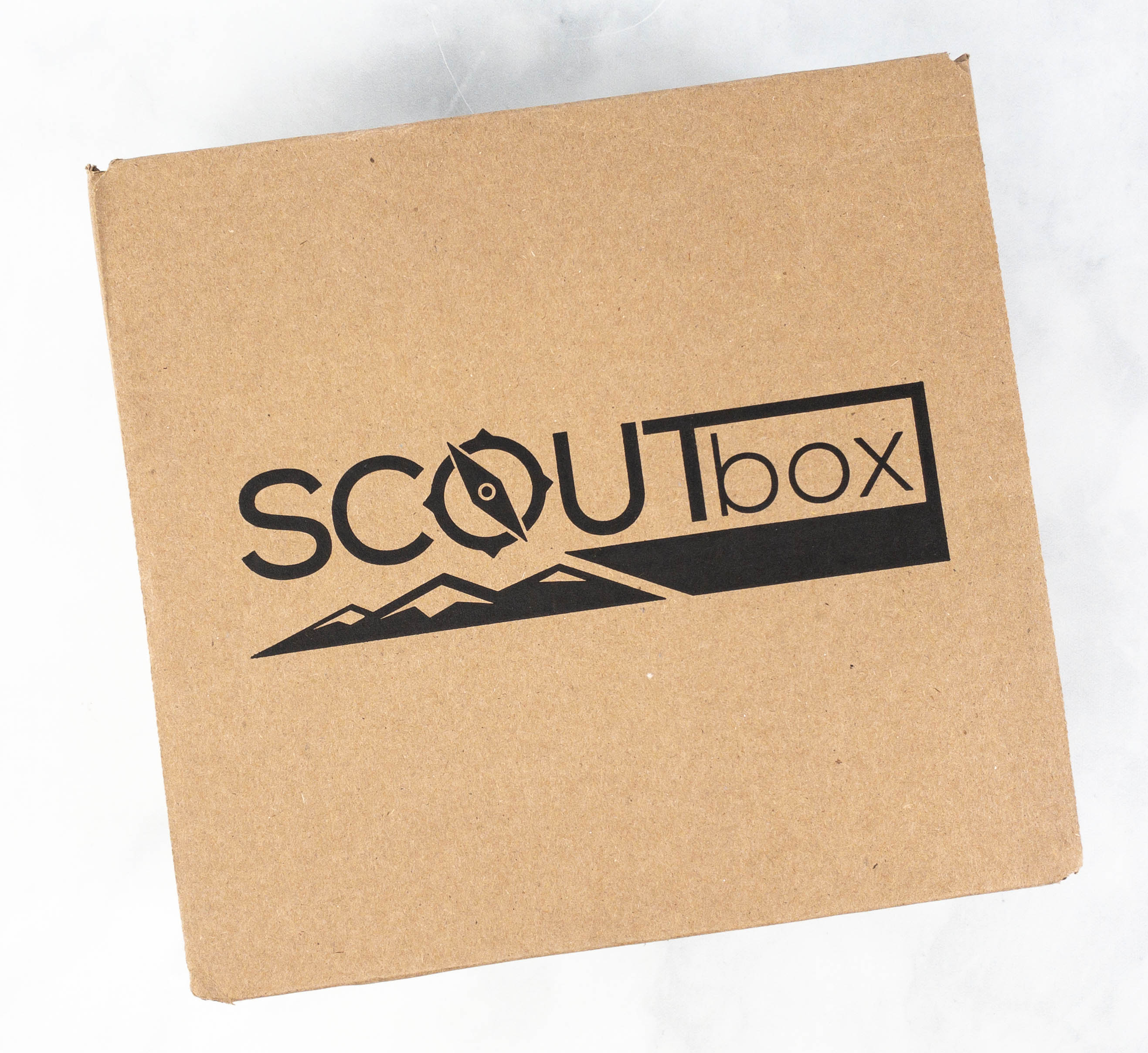 SCOUTbox is a monthly subscription box for scouts by scouts. Each box usually include outdoor gear, hiking/camping accessories, equipment, snacks, educational guides, and other resources, all delivered right to your door. They currently offer a month-to-month plan for $40/month. You can also opt for a longer subscription plan to save. In a 3-month plan, each box is $38/month and in a 6-month subscription plan, each box is only $35/month. ScoutBox made the list in our 2020 and 2021 readers' choice picks of best subscription boxes for kids!
DEAL: Get $8.88 off your first subscription box! Use coupon code HELLO888.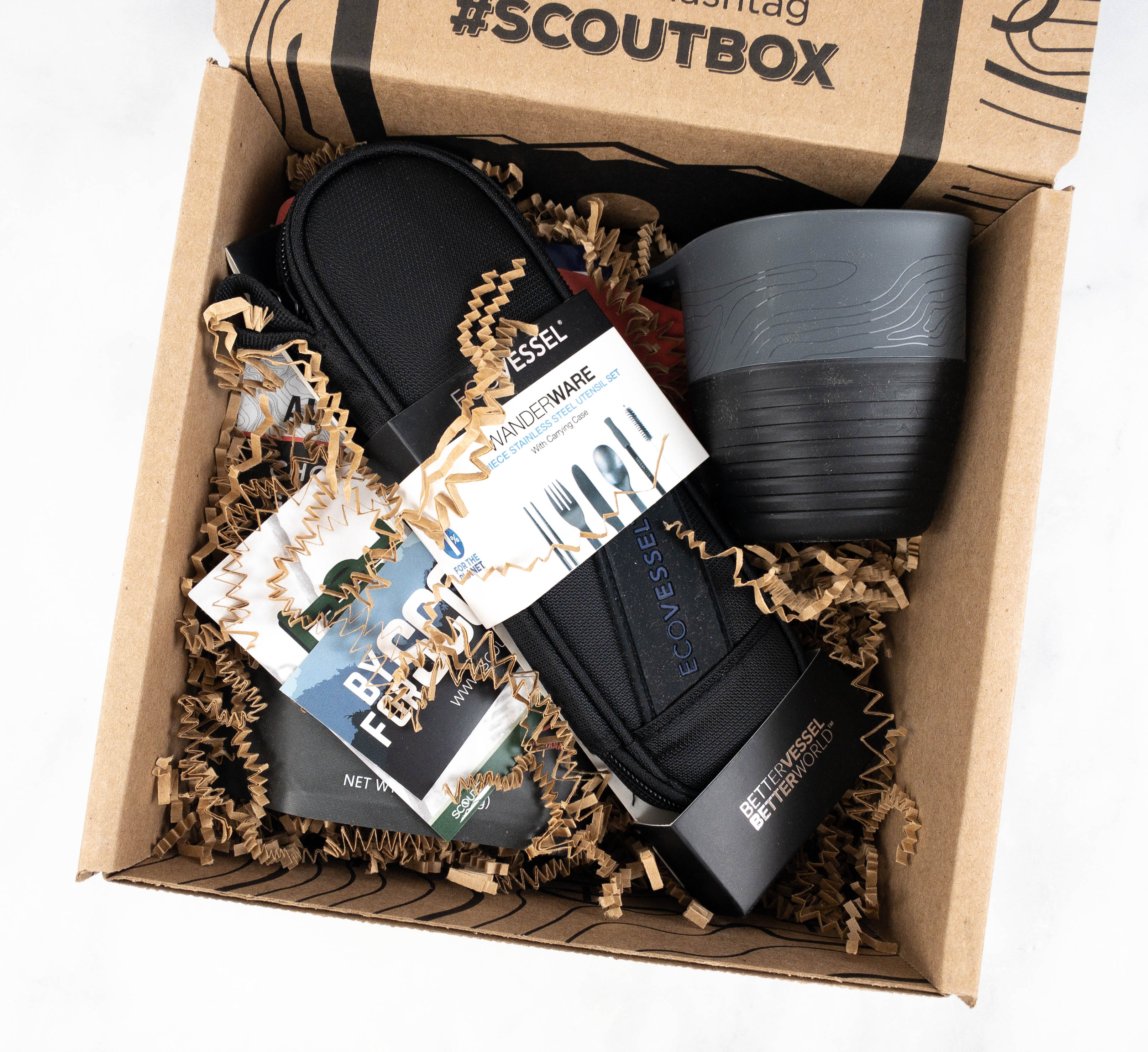 The items arrived in a brown box.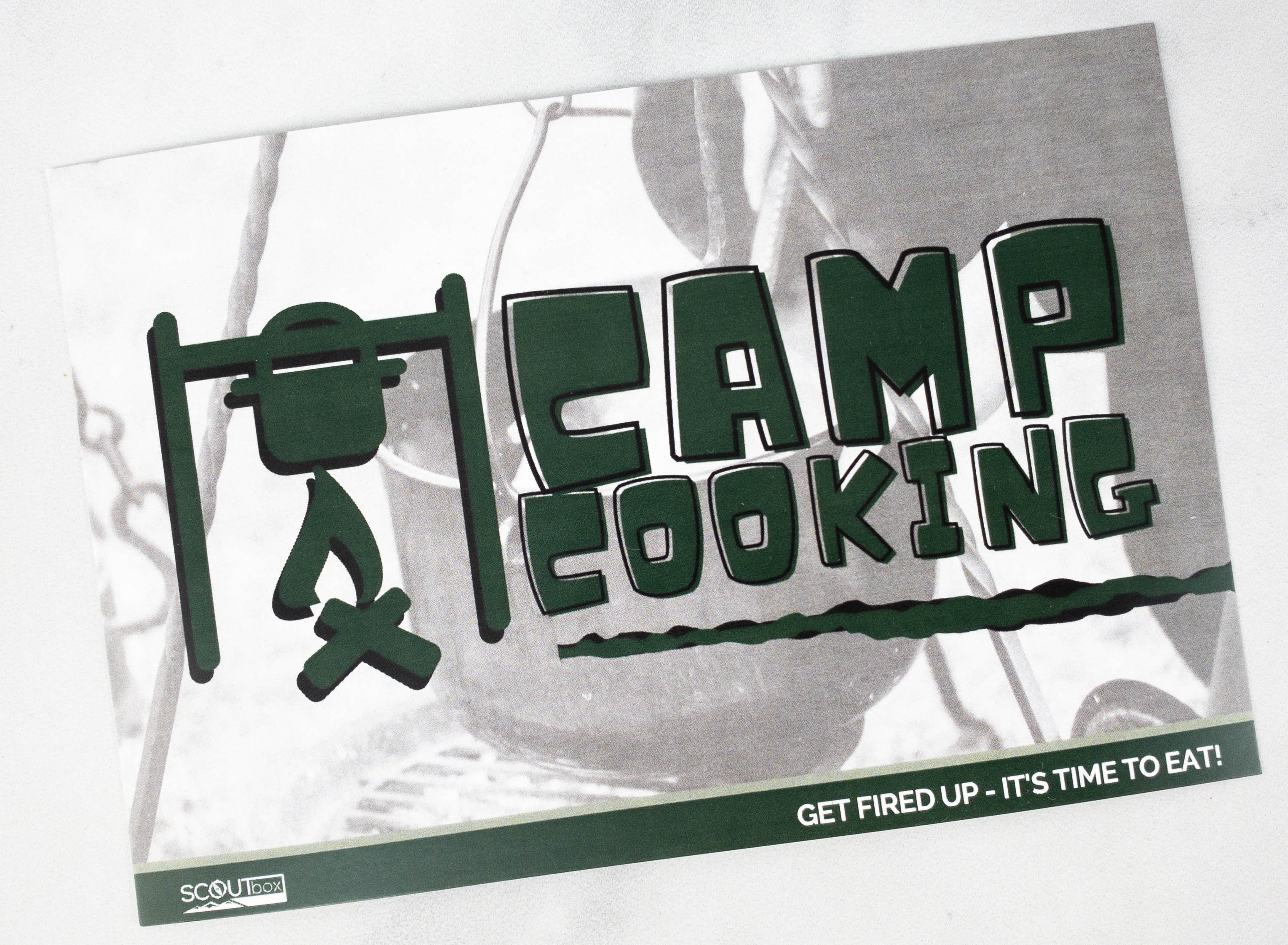 The box included an information card.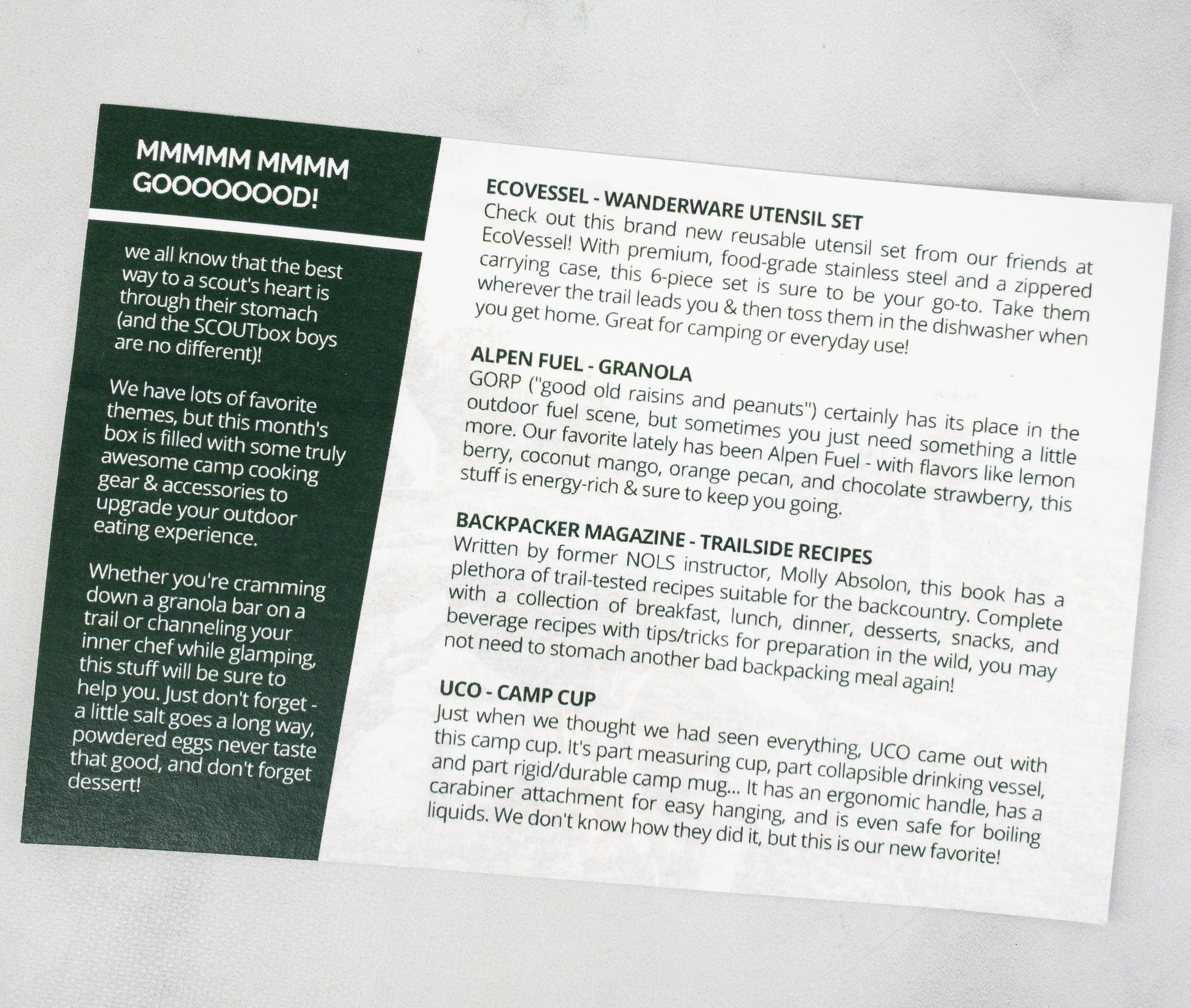 At the back, there's also a list of items included in this month's box along with a brief description for each. This is the Camp Cooking Box!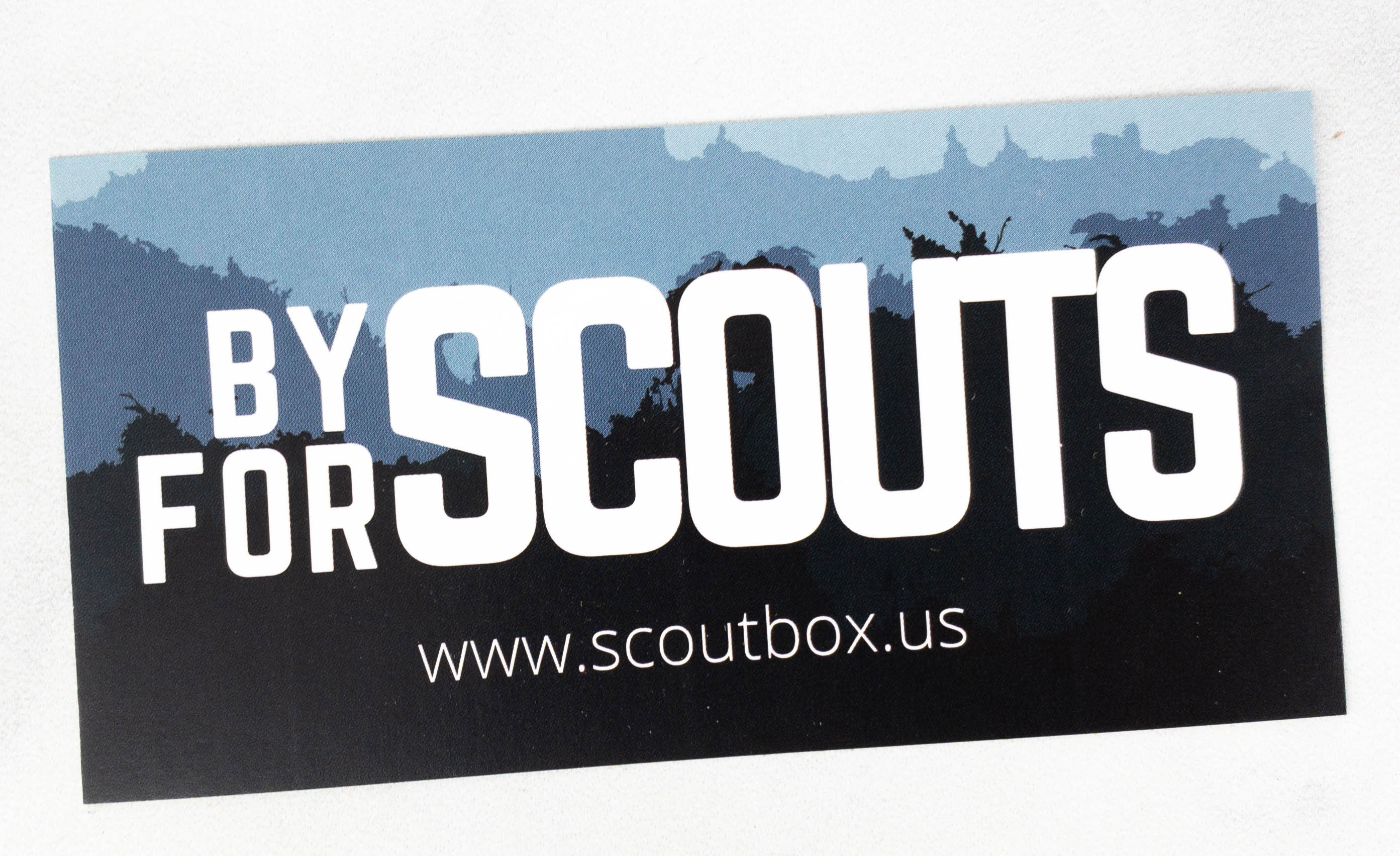 By Scouts for Scouts.
Everything in my June 2021 SCOUTbox!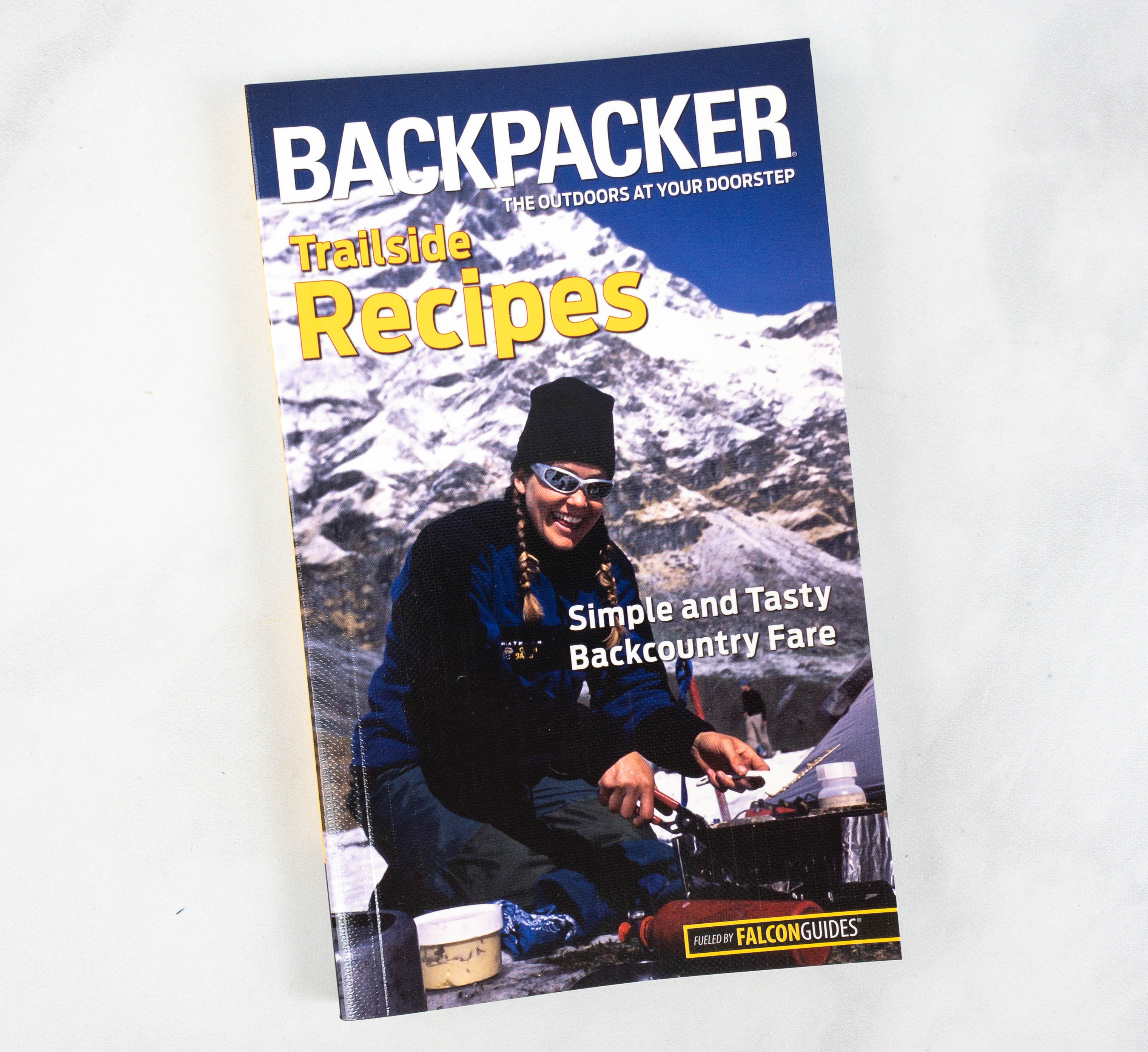 Backpacker Trailside Recipes by Molly Absolon ($7.77)
In this book Molly Absolon gathers a plethora of trail-tested recipes in a durable, packable, full-color package. It includes everything from breakfasts, lunches, dinners, and desserts to snacks and beverages (including alcoholic drinks from Backpacker's popular "Backcountry Bartender" column). Also included are tips on how to prepare each recipe in the backcountry.
The back cover discussed more information about the book and listed other available Backpacker Magazine titles.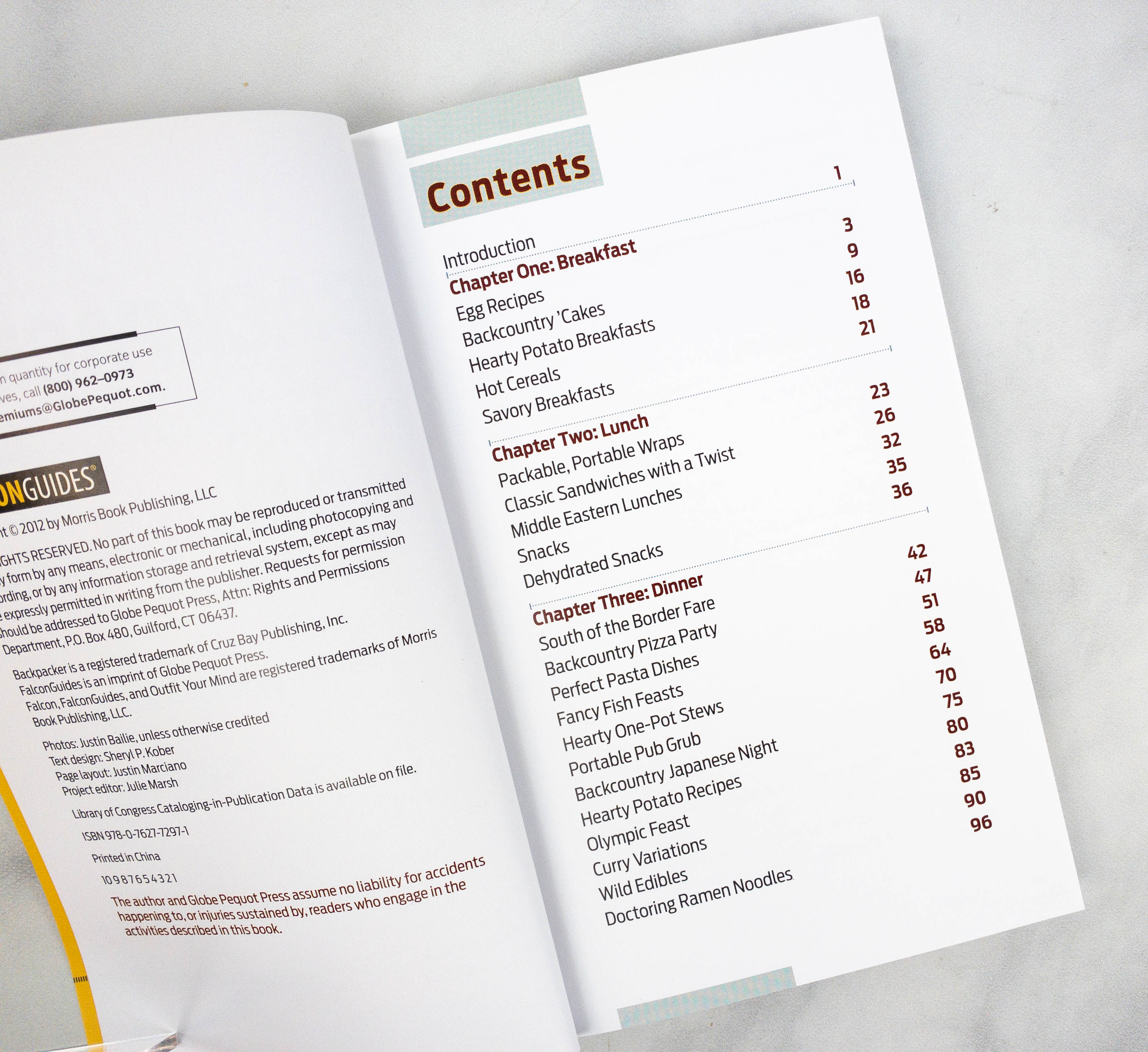 A table of contents featured various types of meals for breakfast, lunch, and dinner.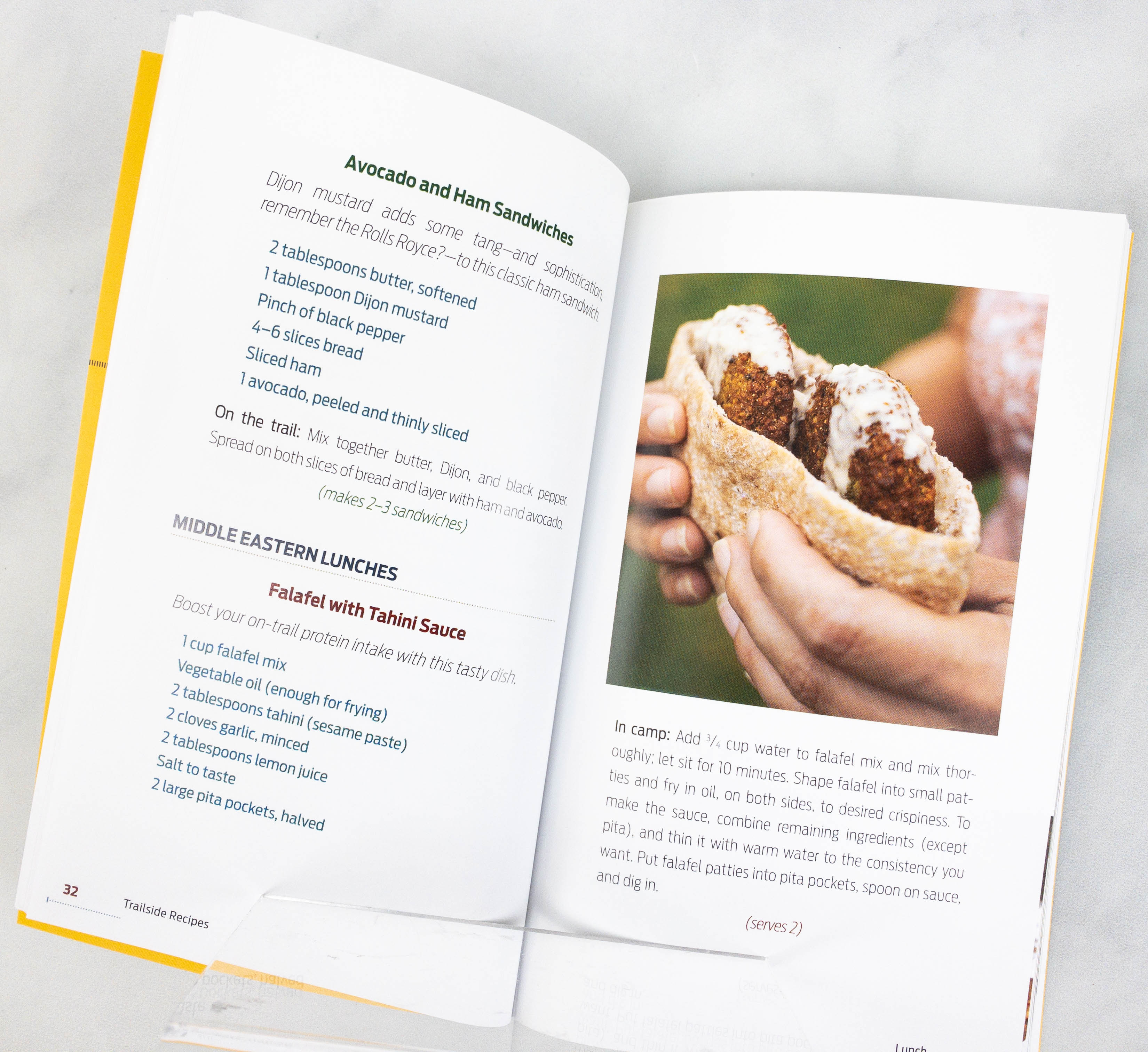 It listed the complete ingredients for each recipe.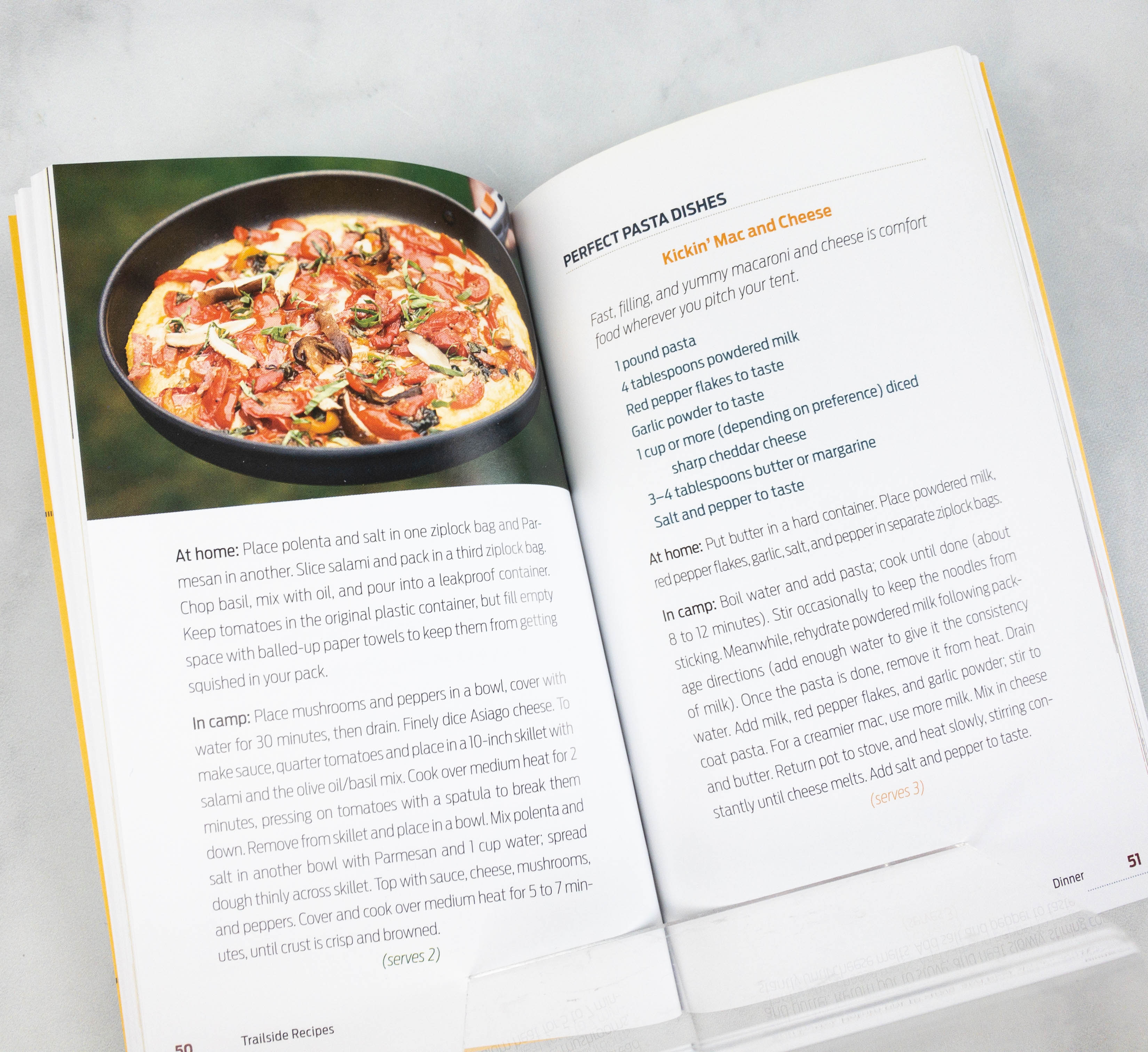 Preparing the meals at home or in the camp were also discussed.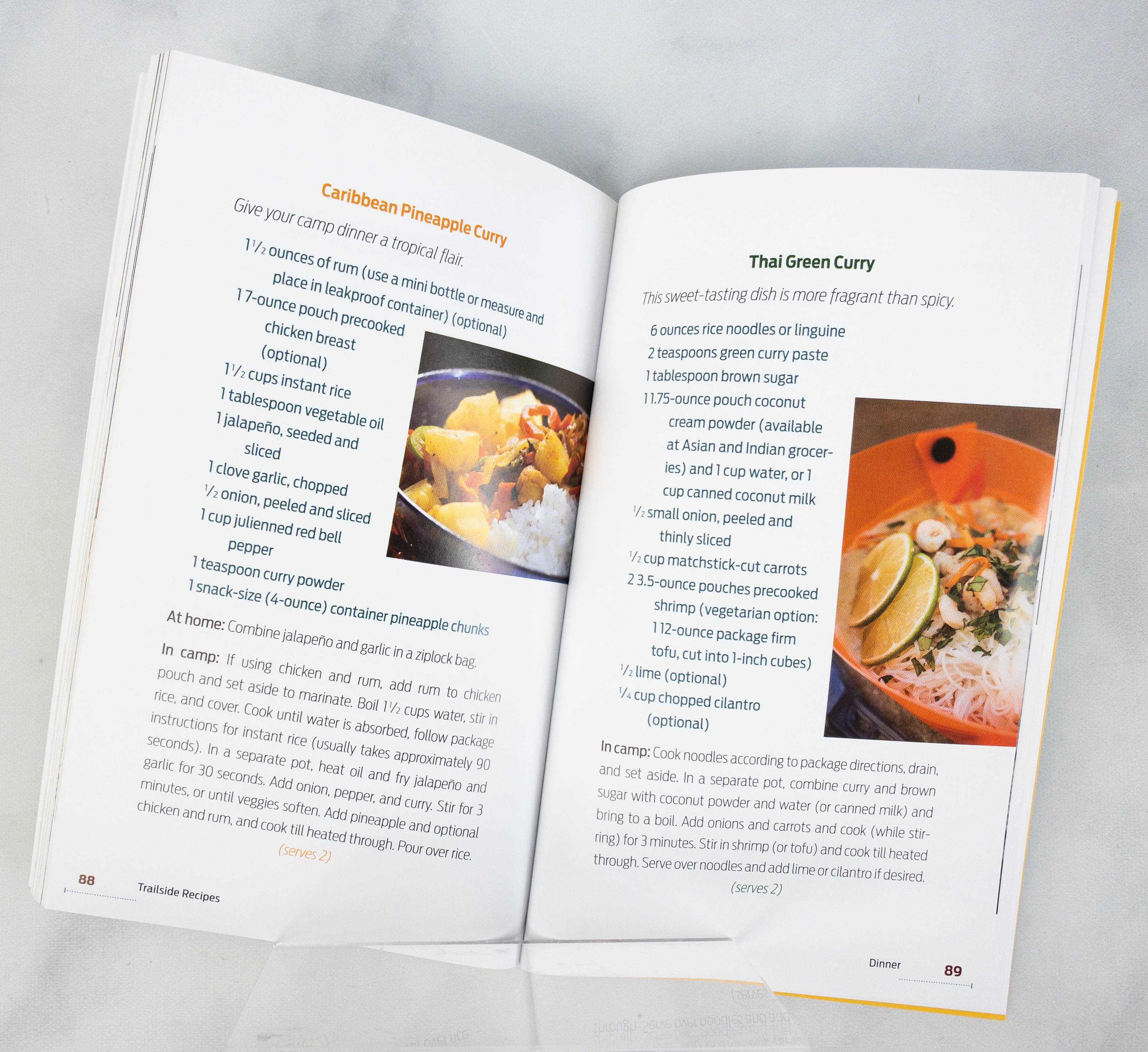 A photo of the final product is also included in every recipe.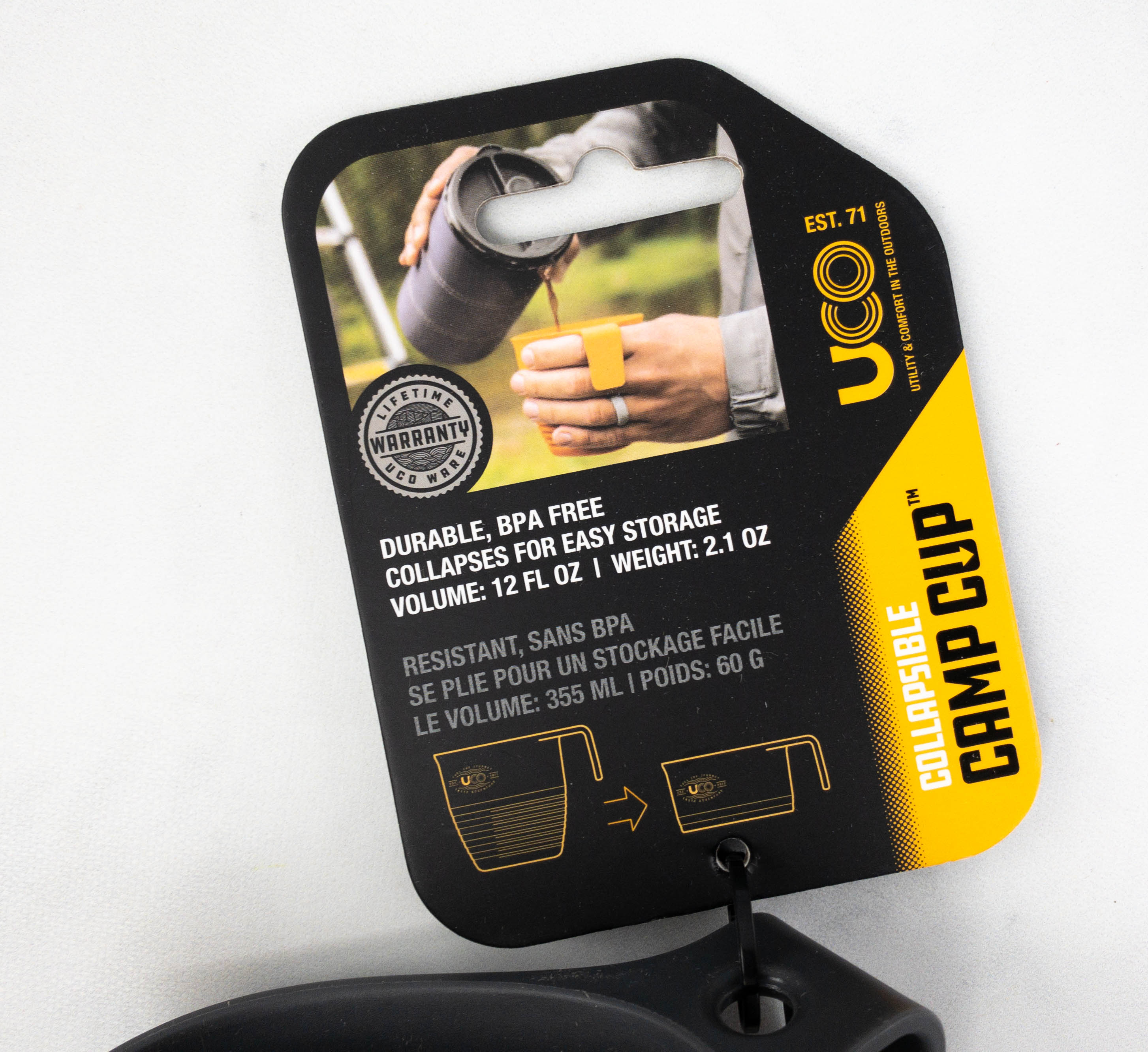 UCO Camp Cup ($8.99) It's a versatile, durable, and compact drinking vessel to accompany us on every outdoor adventure. It can also be used for hot or cold beverages, so no need to bring a lot of cups during camping!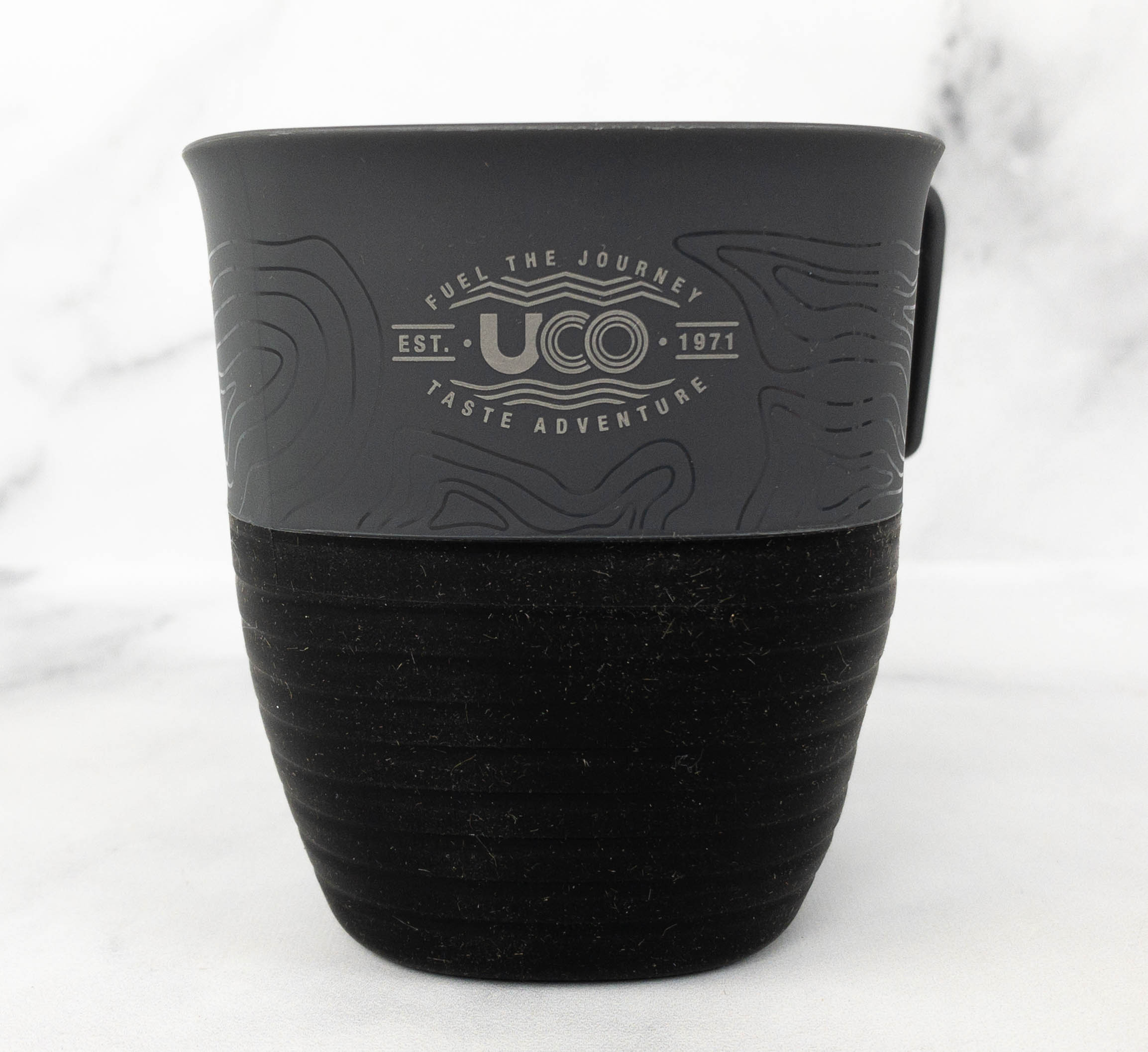 It features a flexible TPE base stows within the rigid rim and pops out for a sturdy and functional camp cup.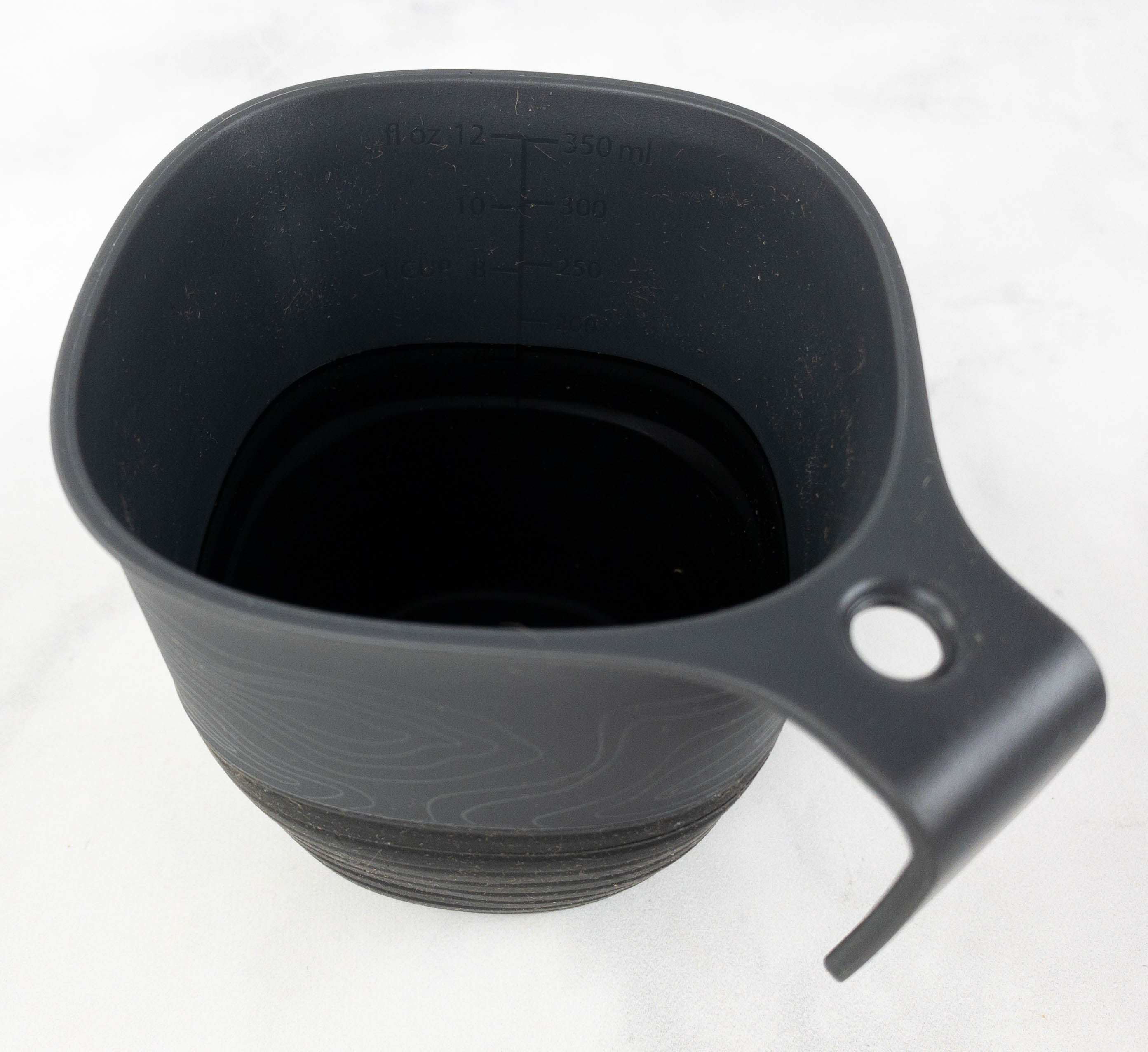 The cup can also contain as much as 350ml of liquid. It also has an ergonomic handle that allows a perfect and comfortable grip.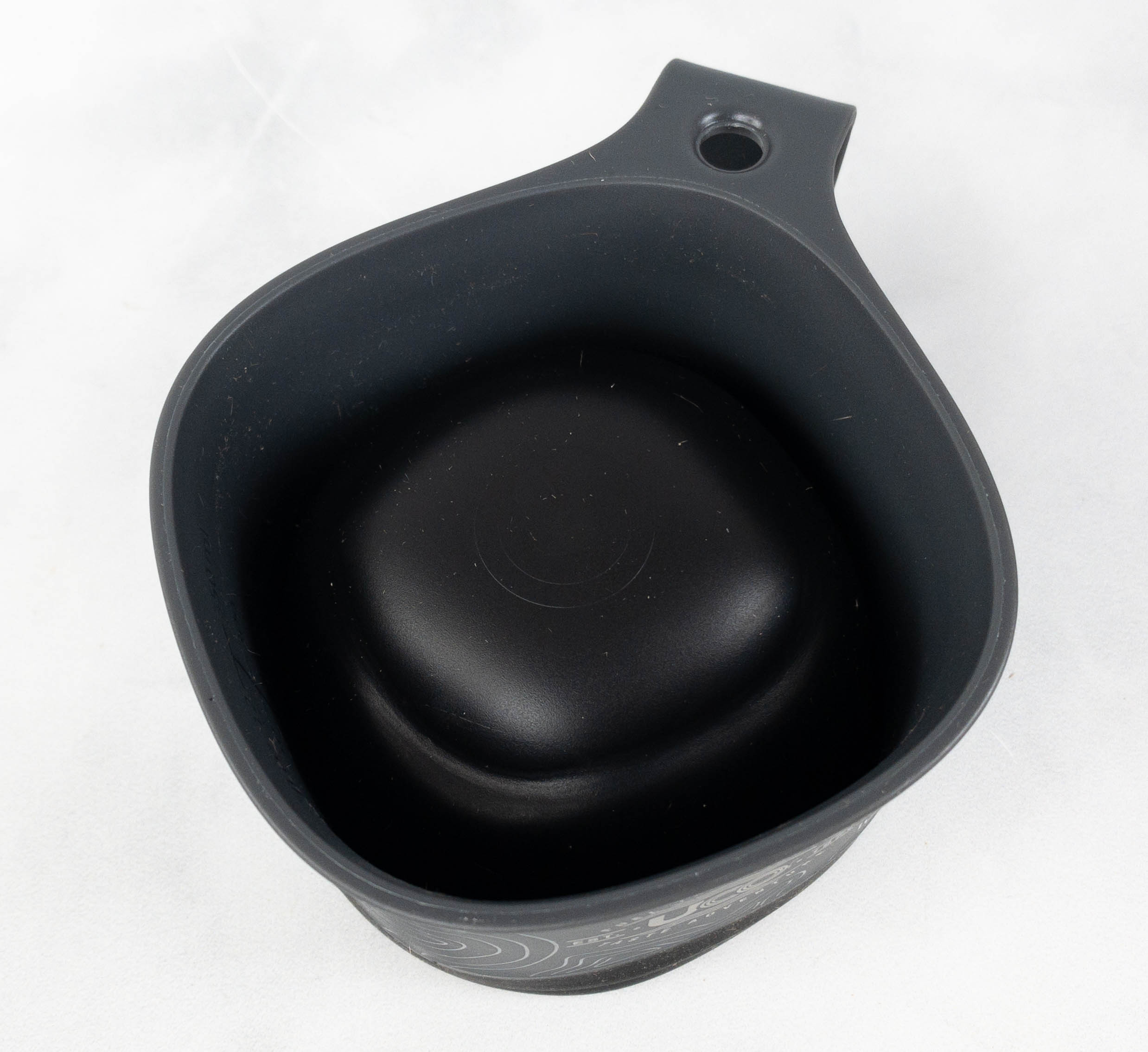 There's also a a carabiner attachment hole provided for easier carrying when not in use.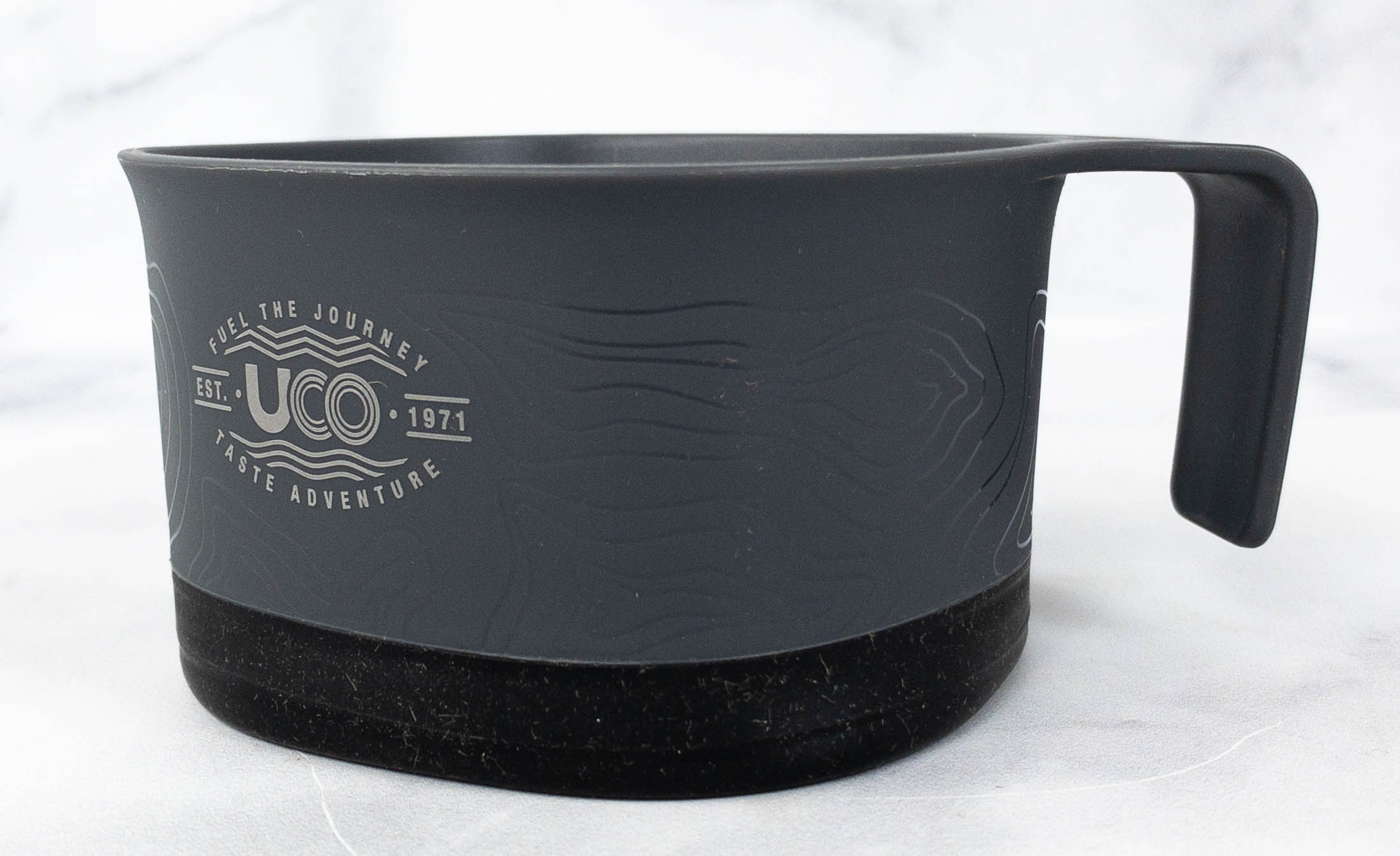 I really like how compact and versatile this cup is!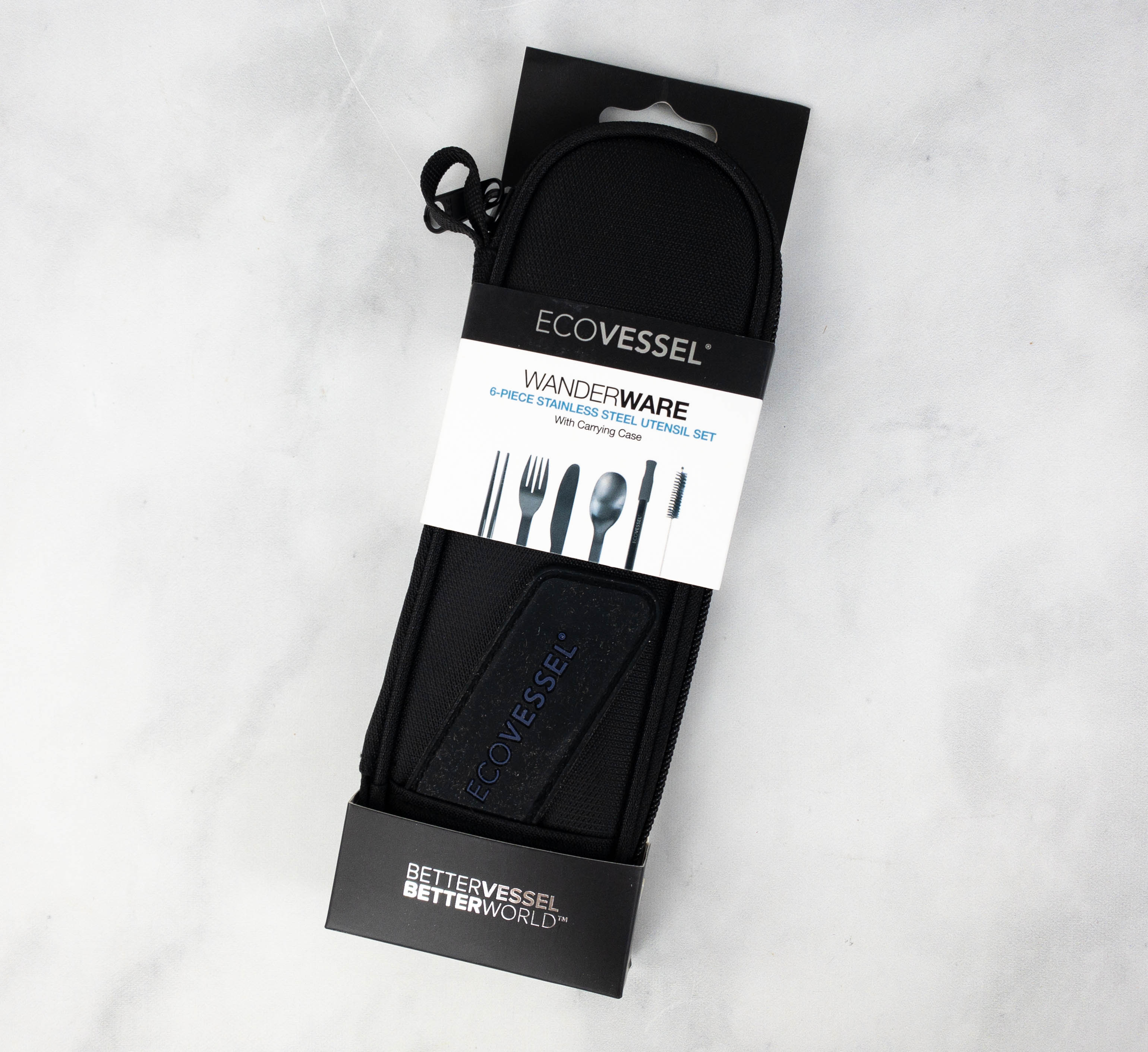 Eco Vessel Wanderware Utensil Set ($24.95) I also received a set of food-grade stainless steel utensils to make eating outside more convenient and fun. Say goodbye to plastics and worry no more on leaving traces at camps and trails!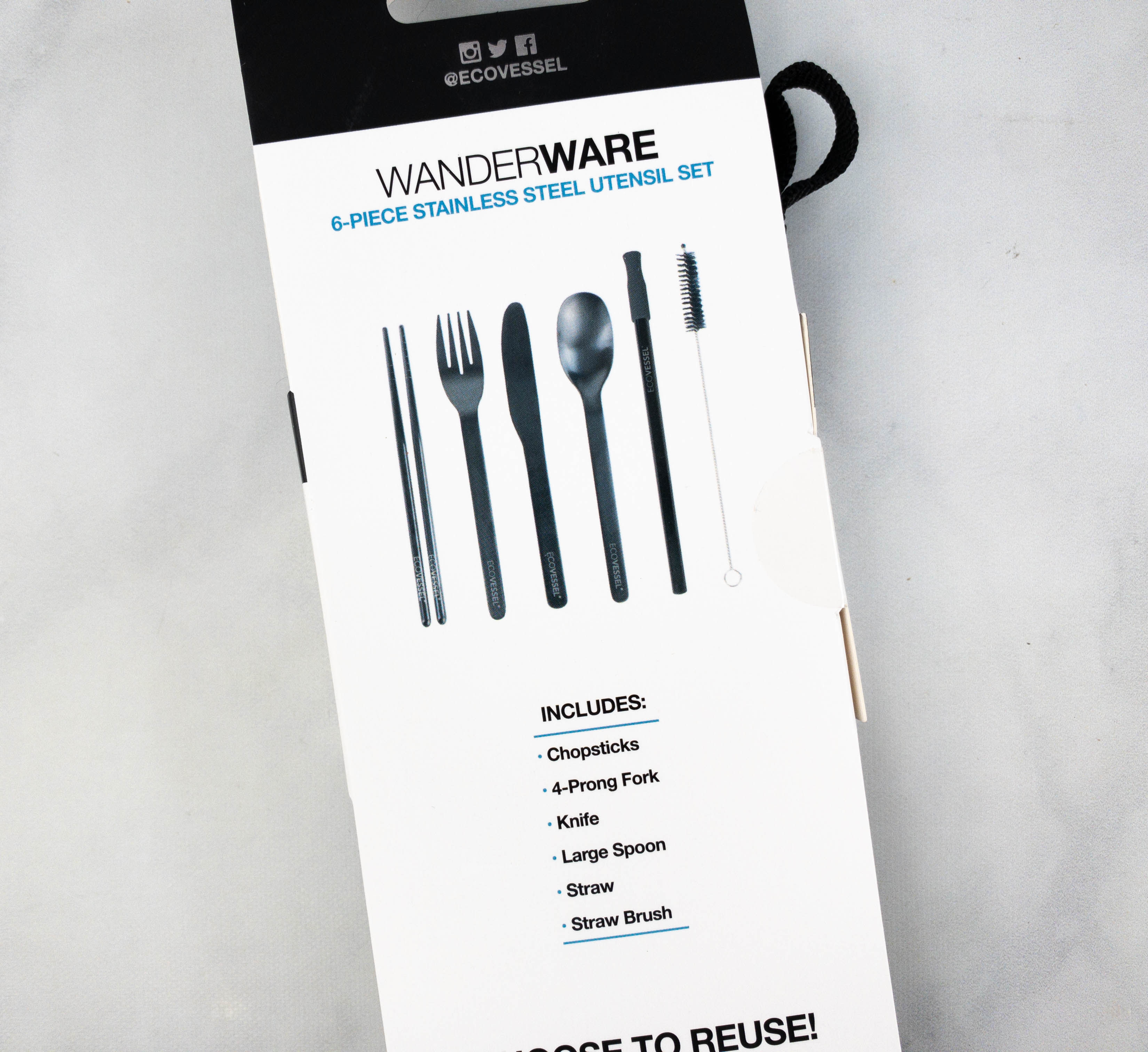 This utensil set includes a 4-prong fork, spoon, knife, chopsticks, straw with silicone tip, and straw brush.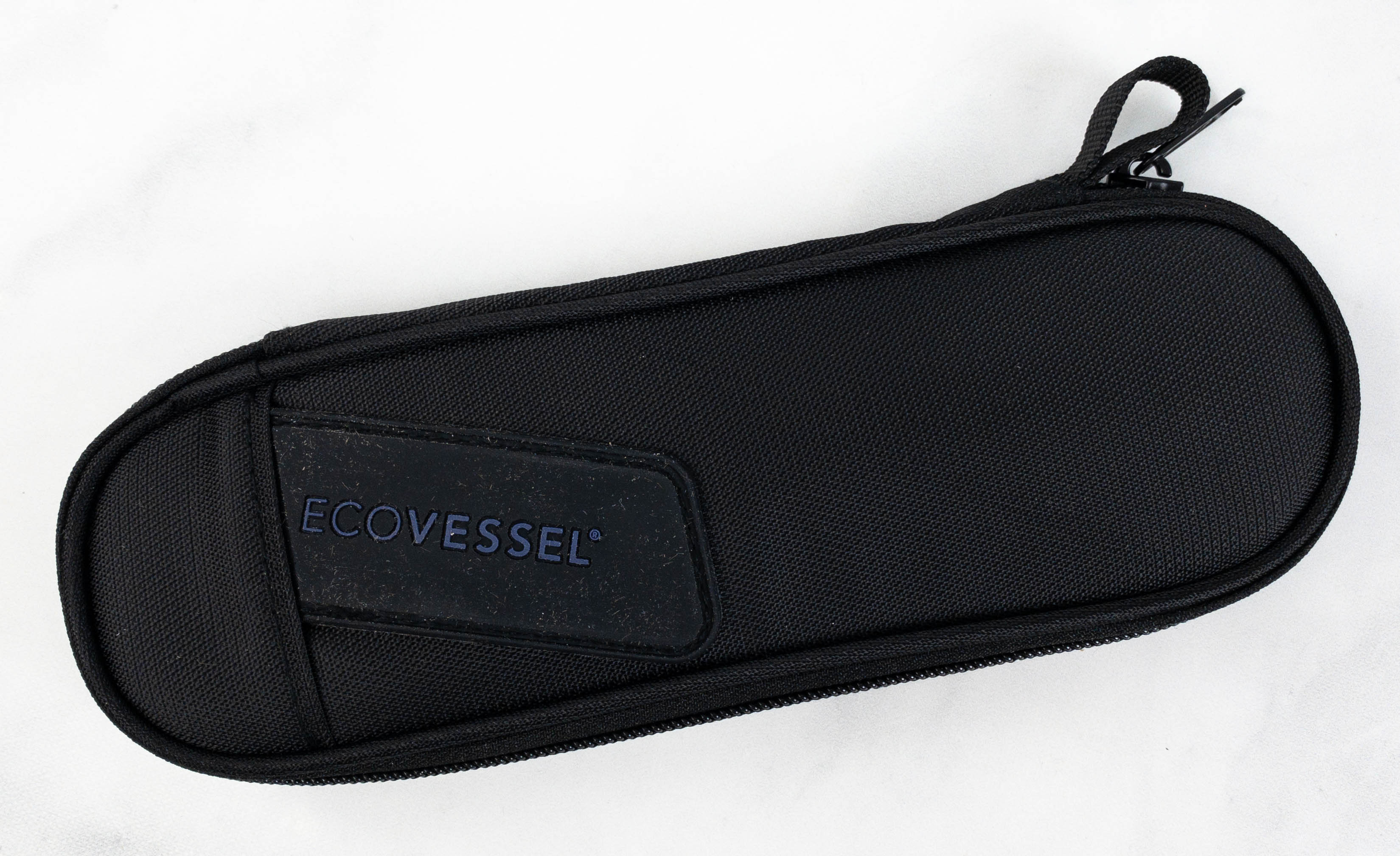 A stylish case is also included to secure and organize the utensils.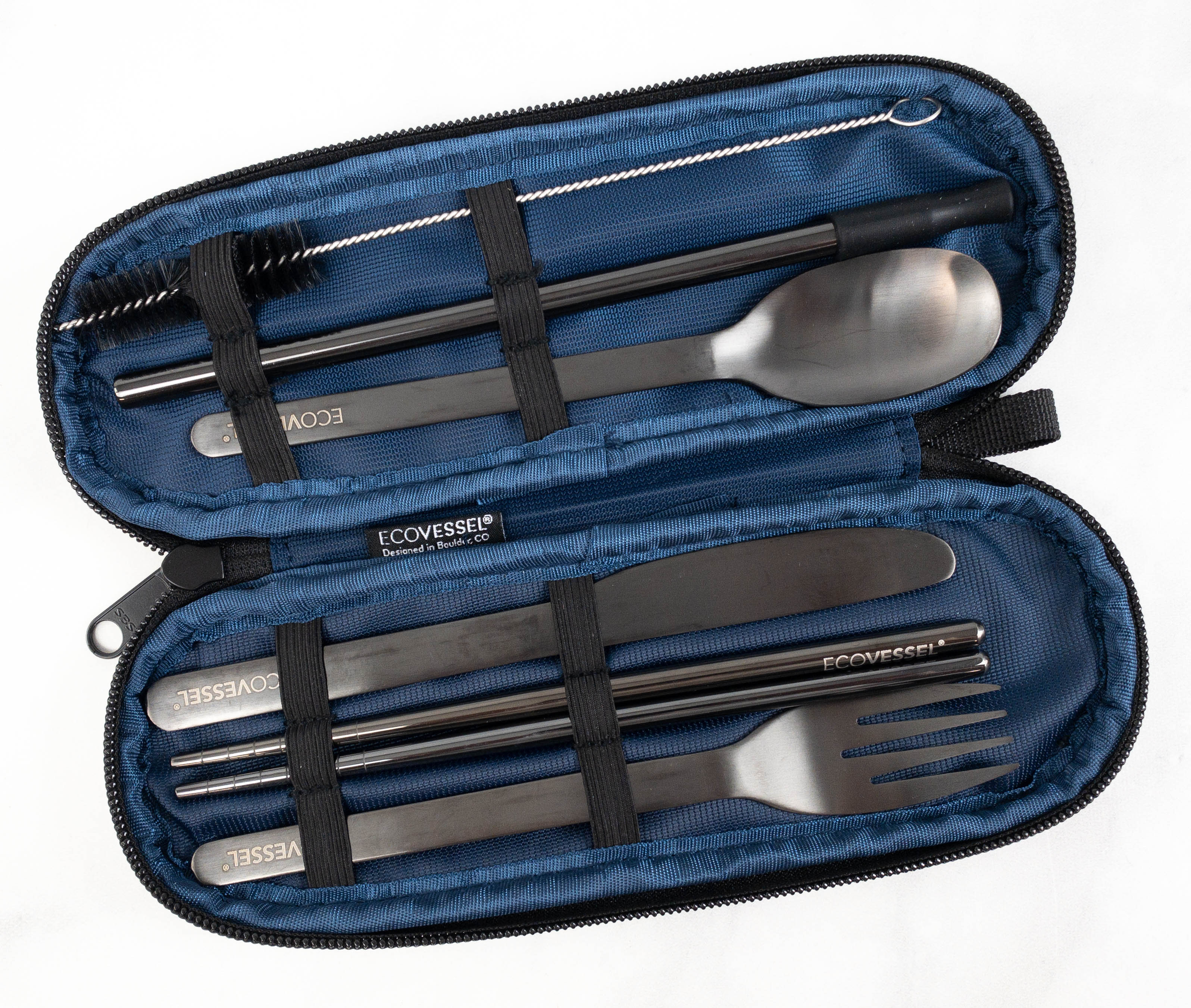 Everything fits perfectly inside the case and every item is secured by an elastic fabric.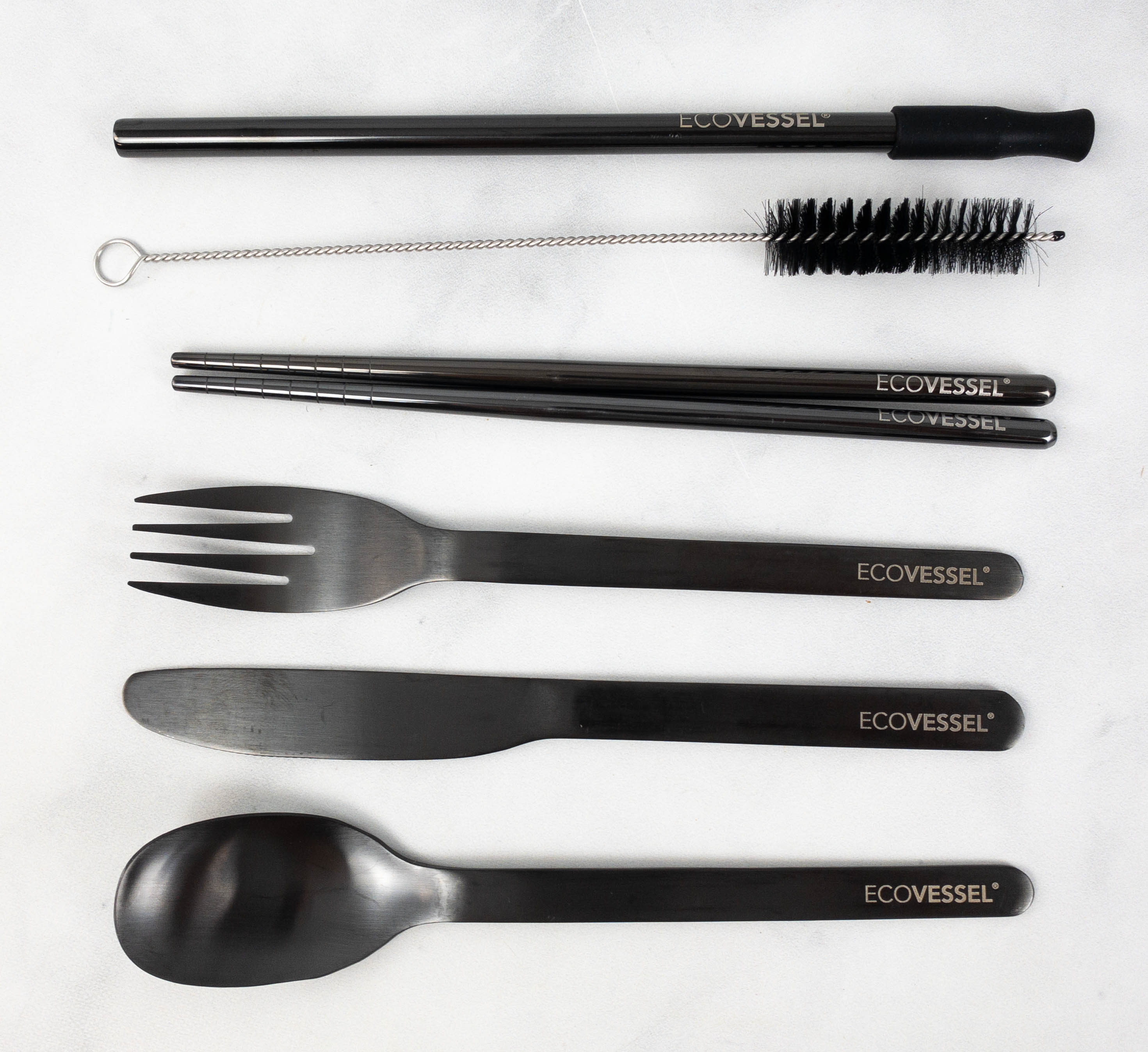 Each piece has a unique anodized finish that looks really nice and stylish.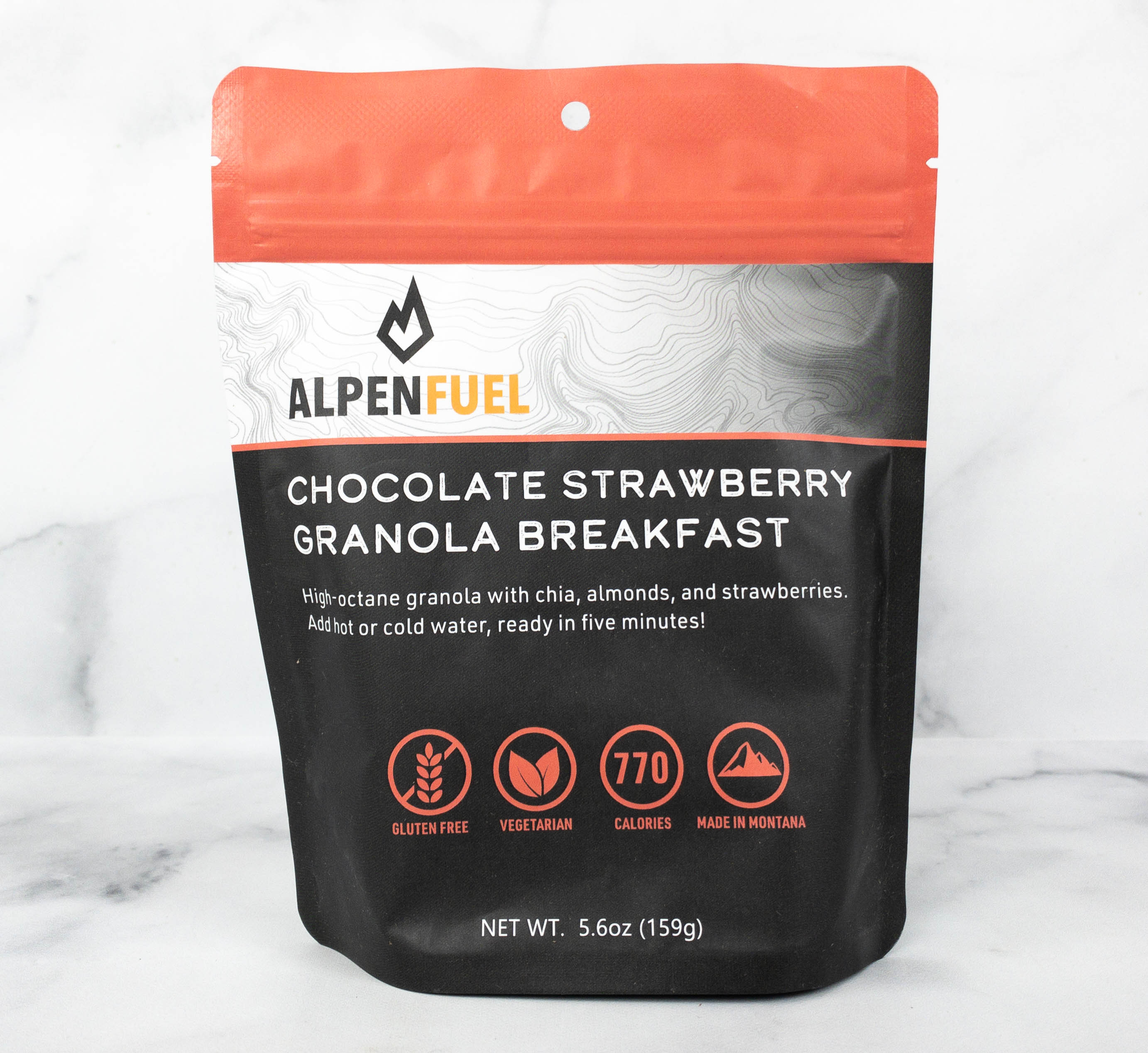 Alpen Fuel Granola ($7.49) Start your adventures with this easy to prepare, delicious, and healthy breakfast. This Chocolate Strawberry Granola is a great source of calorie to provide you the energy needed to fuel you on your outdoor adventure.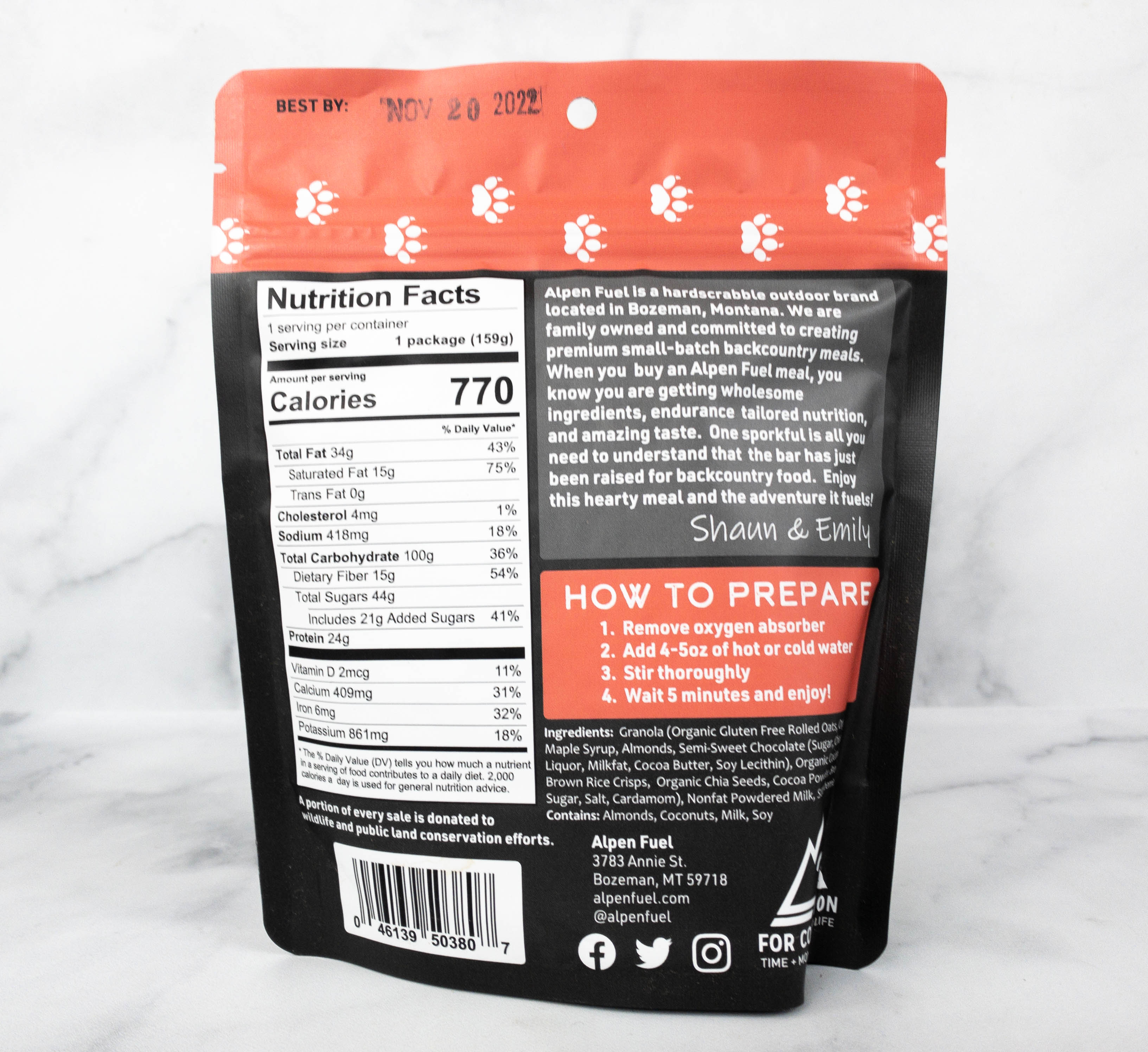 This nutritious breakfast is made from real fruit and energy rich ingredients like chia seeds, organic maple syrup, and almonds.
As always, every SCOUTbox is packed with amazing hiking stuff for scouts and fans of the outdoors! This month's Camp Cooking theme provided a curation that will make eating on the trail more convenient and fun. The book and breakfast mix are perfect additions in the box and it's also nice that they included reusable items like the mug and utensil set. This is a great subscription box for outdoor gear, hiking and camping accessories, equipment, snacks, and guides.
What do you think of this month's box?