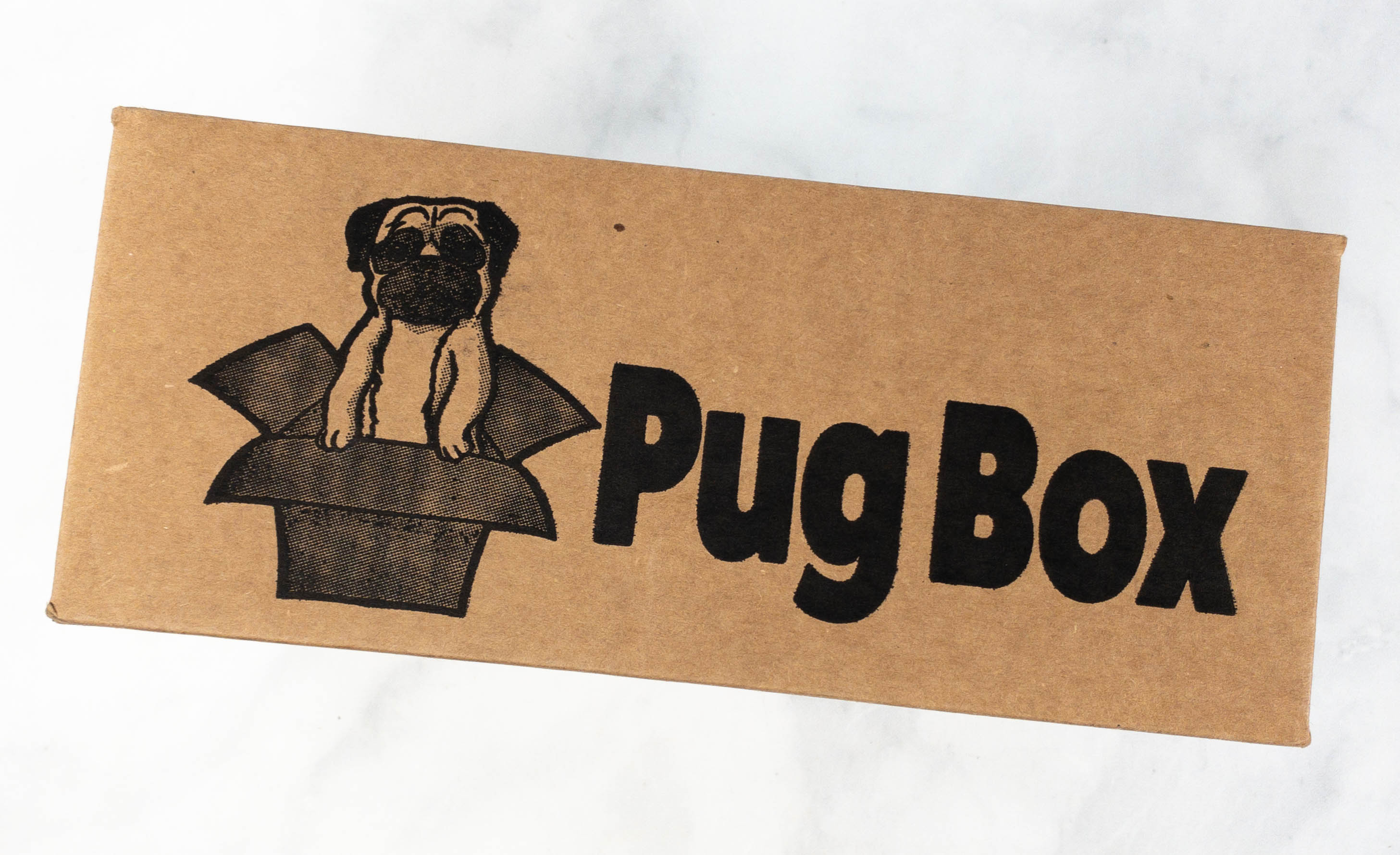 Pug Box is a monthly subscription built for adorable pugs and their owners! Each monthly dog box contains fun toys and delicious treats for your dog, as well as a cool pug-themed item for the human. The regular Pug Box is priced at $27.50 a month and contains 4-6 items, while the Premium Pug Box is $36.50 a month and contains 5-7 items.
This is a review of the Premium box!
DEAL: Get $5 off on your first box! Use coupon code HELLO5.
The Pug Box dog subscription box made our 2021 readers' choice list of best boxes for dogs!
The items were wrapped with white paper.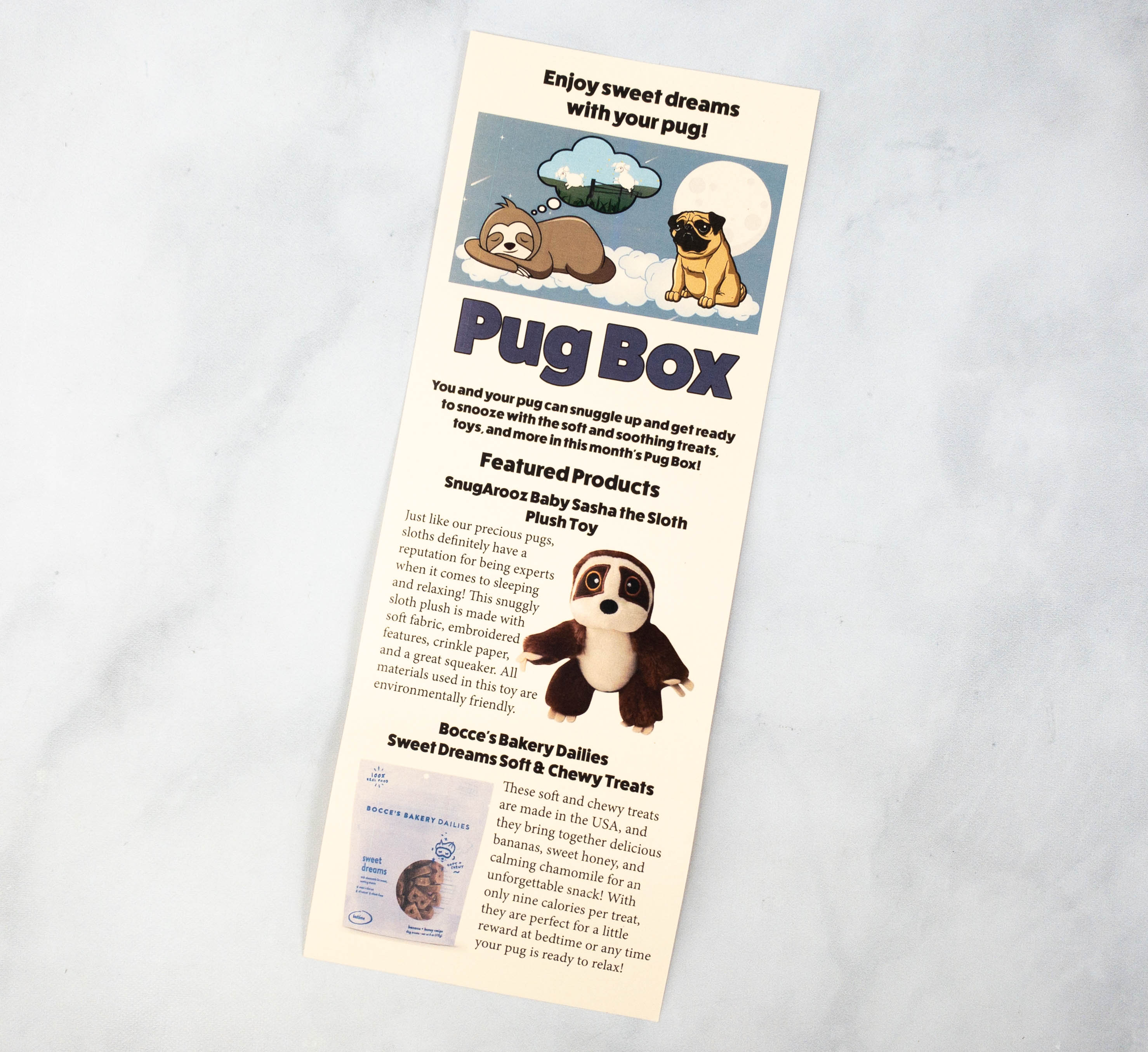 The pamphlet has all the details about this month's featured items.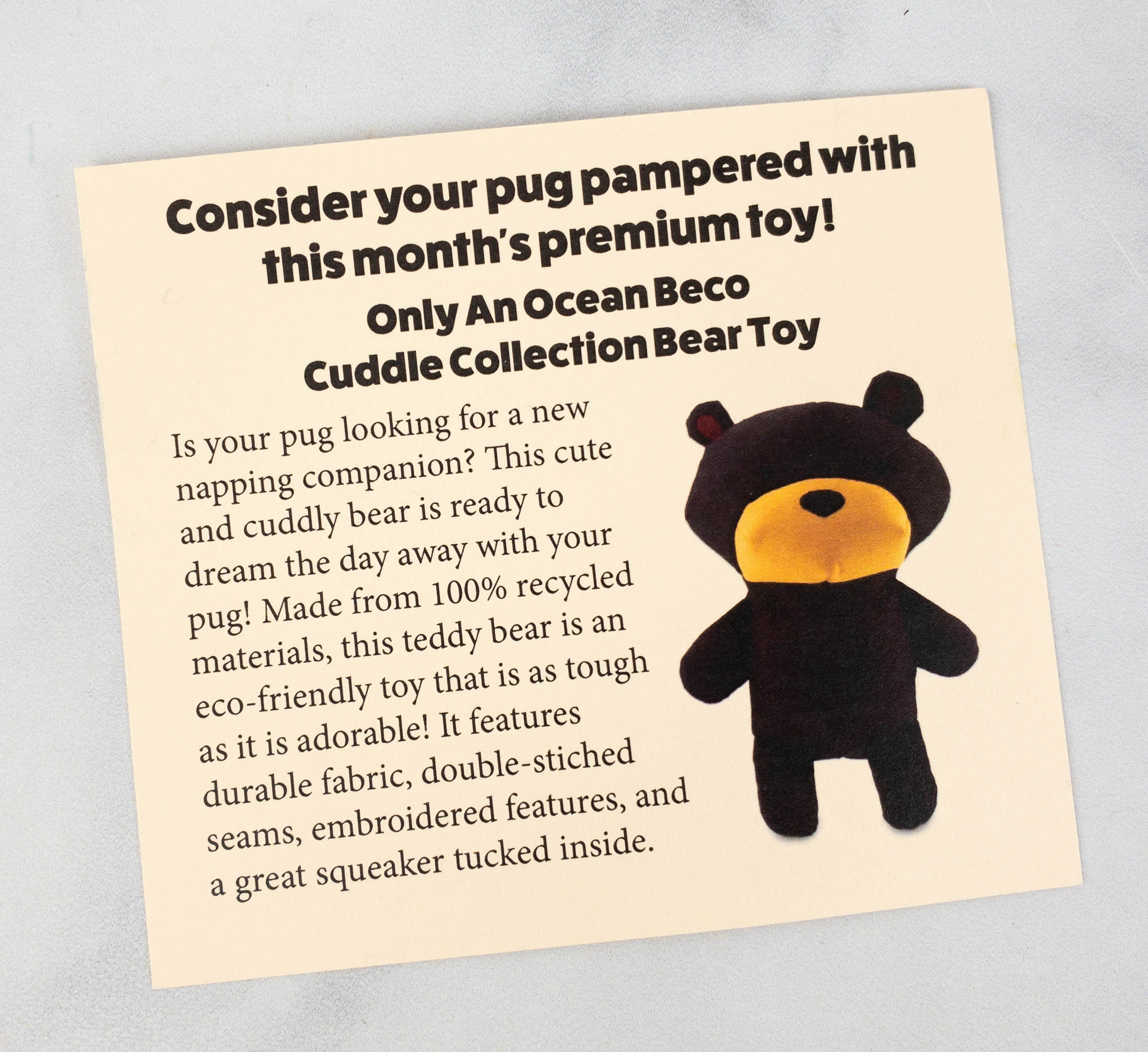 There's another card that features this month's premium item, Only An Ocean Beco Cuddle Collection Bear Toy!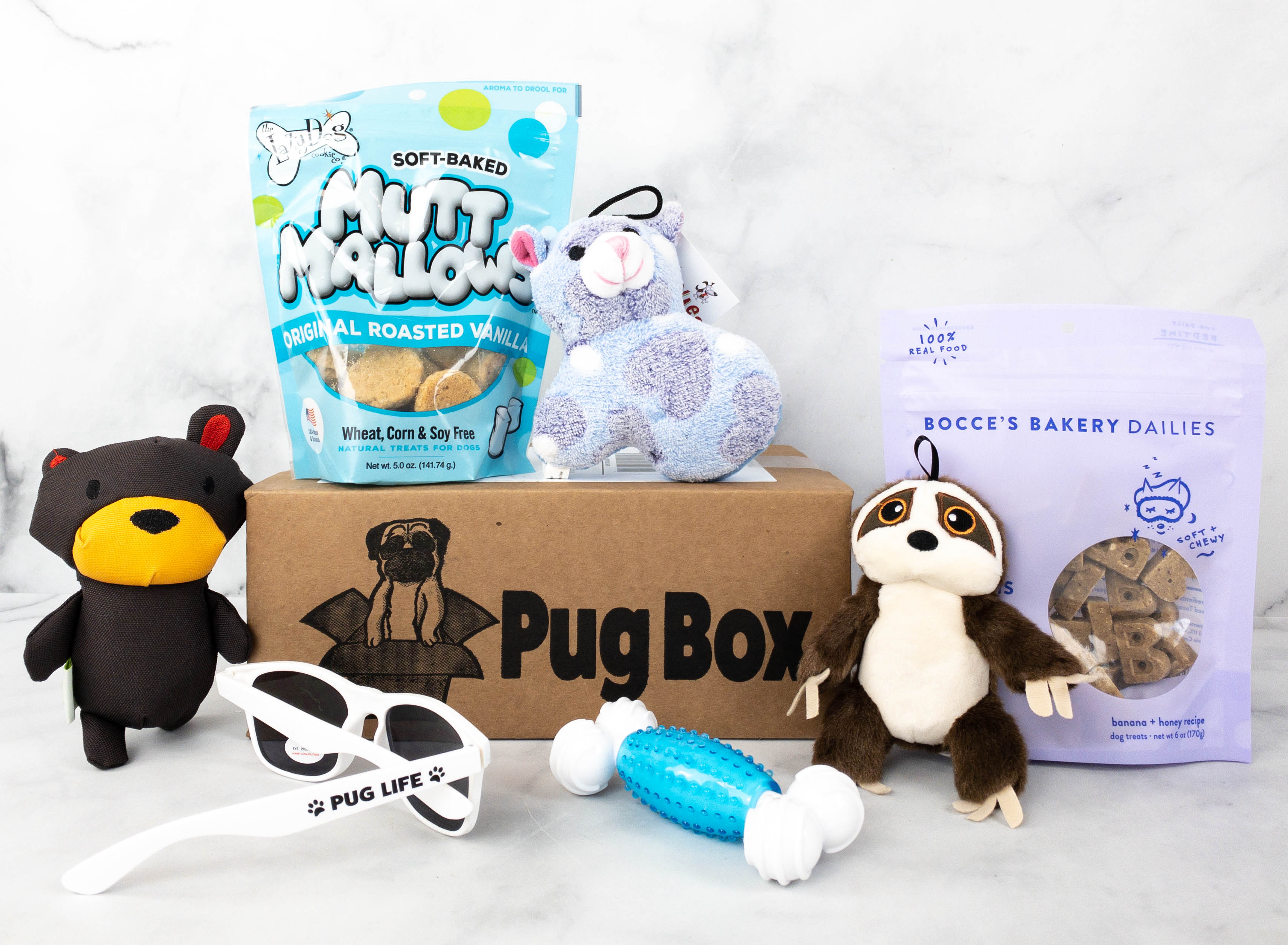 Everything in my June 2021 box!
Sunglasses. Every box includes an item for pet parents. This month, it's a pair of Pug Life sunglasses!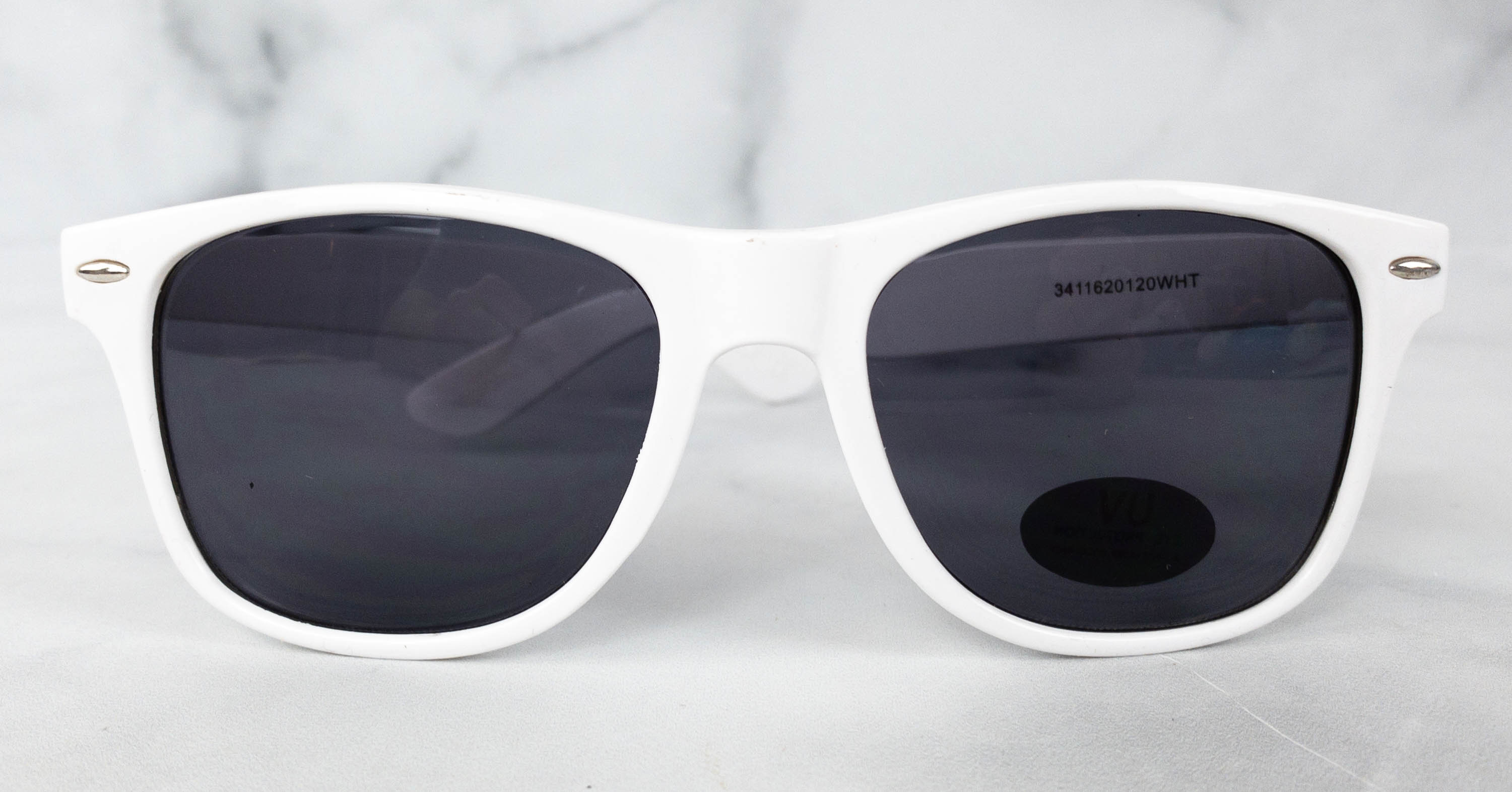 It has a nice white frame, and it's also lightweight!
Multipet Canine Clean Dog Toy.  It's a toy that promotes dental health while satisfying a dog's chewing instinct. It's also infused with a fresh peppermint scent, which freshens a dog's breath!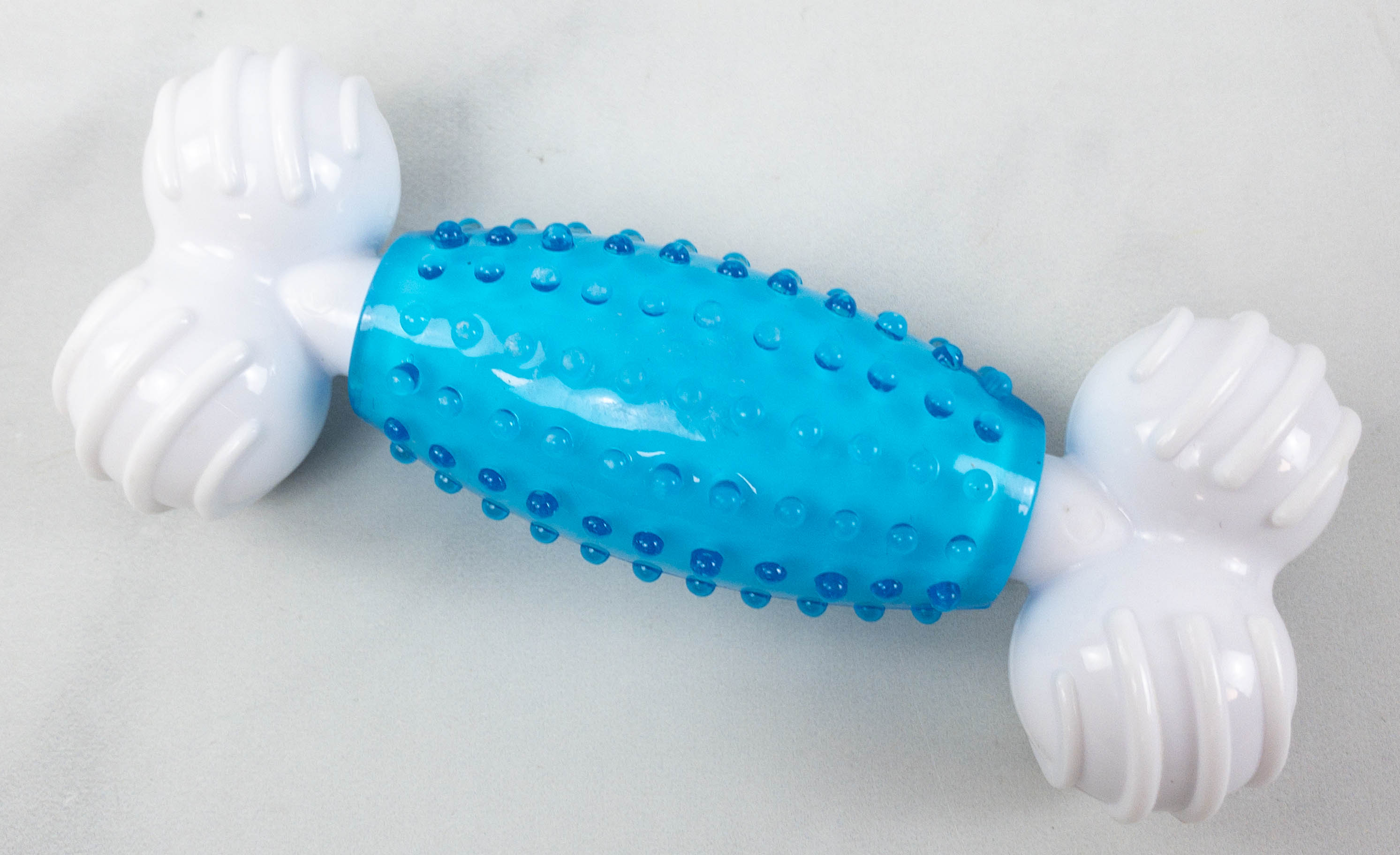 The toy resembles a bone and the texture provides a gentle gum massage and helps remove tartar.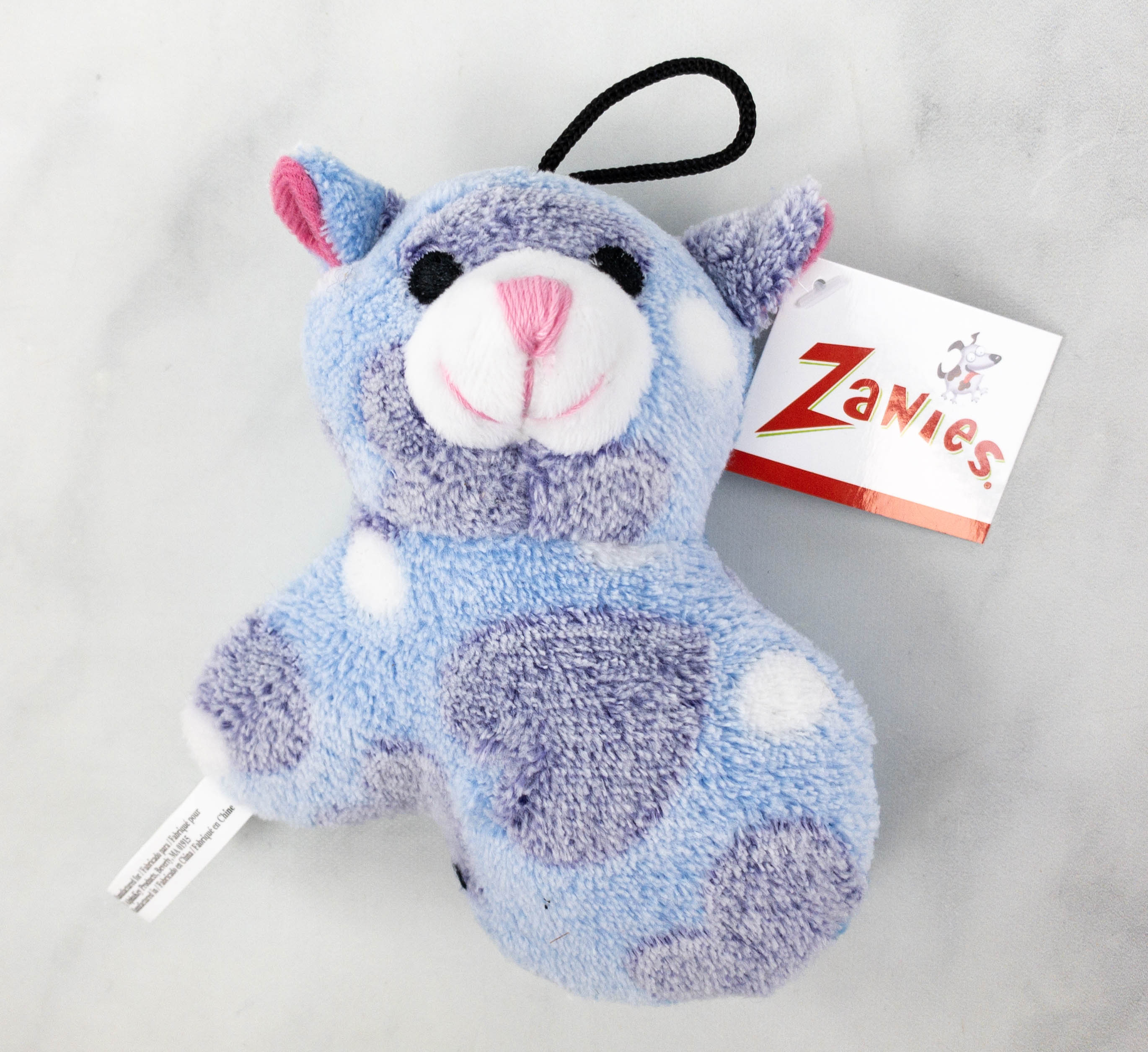 Dog Toy. This dog plush toy is great for cuddling and playing fetch. It's soft and it also has a squeaker inside, which makes it so entertaining for pups.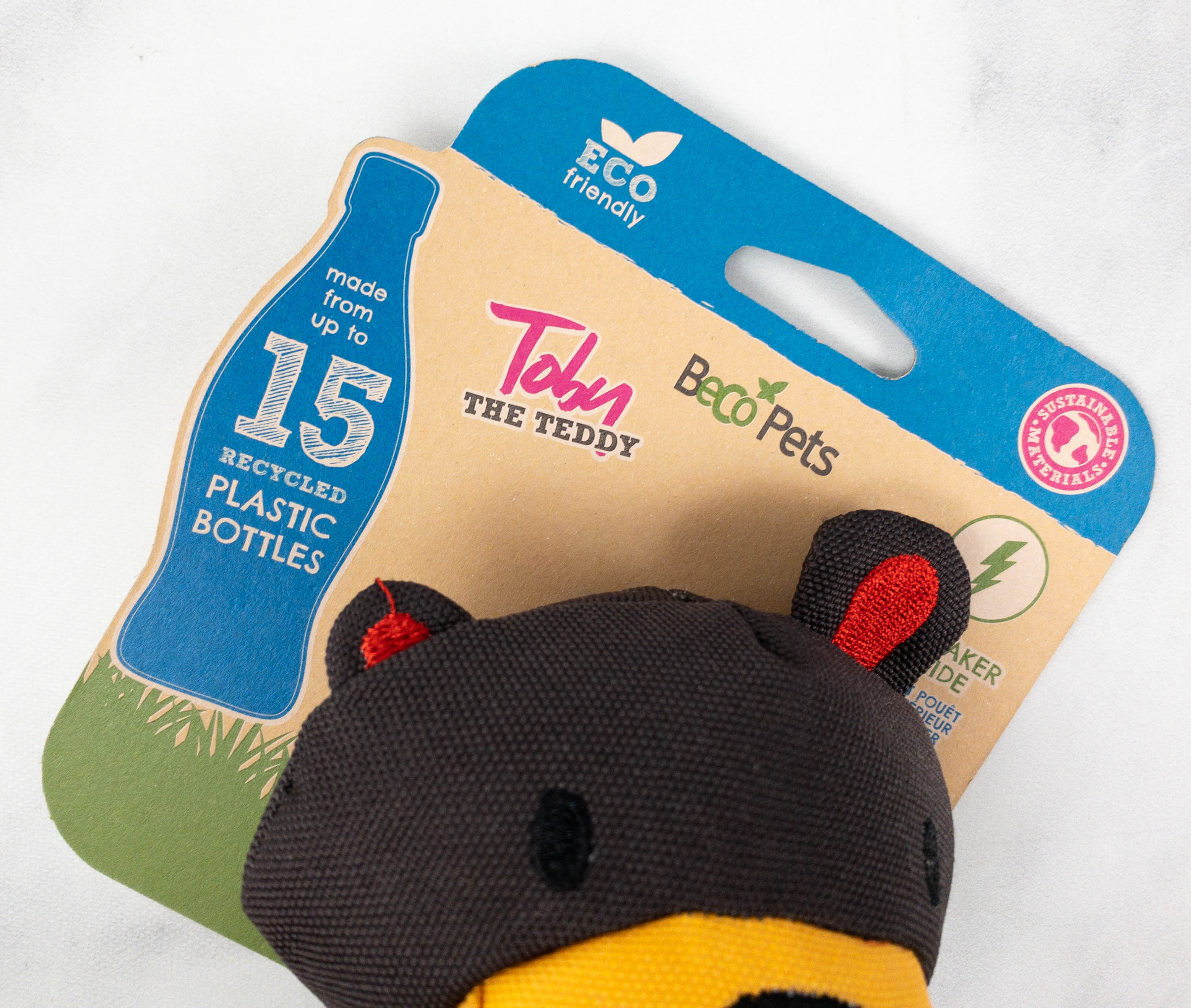 Becco Pets Toby The Teddy Dog Toy ($0.70 approx.) This month's premium toy is made from 100% recycled materials. It's not just cute and cuddly, it's also eco-friendly and durable!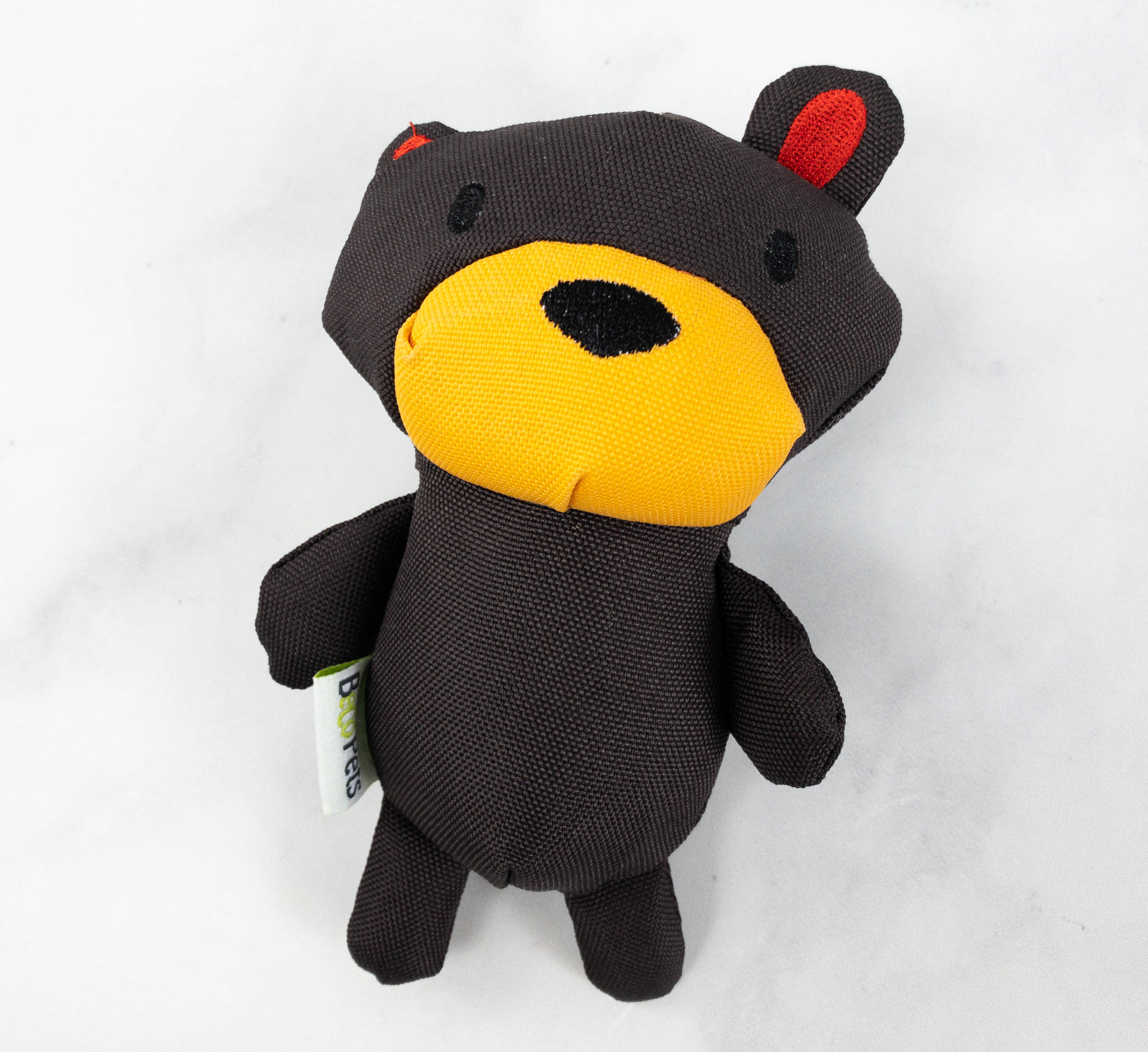 It's Toby the Teddy and he is our dog's new bestfriend! It features double stitching, so the seams don't easily wear out.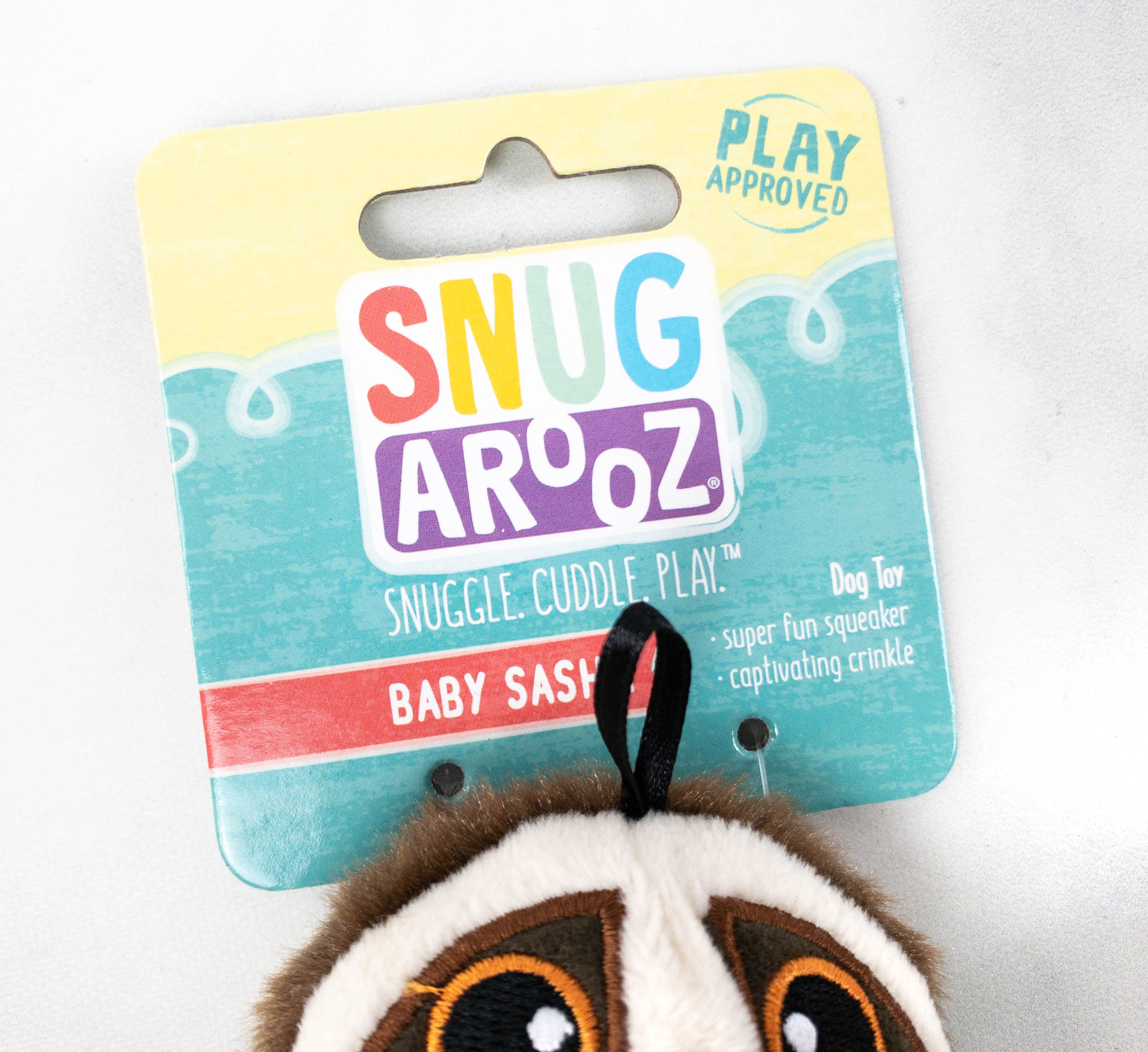 Snug Arooz Baby Sasha Dog Toy ($5.99) Here's another cute animal plushie in this month's box, and it's a sloth!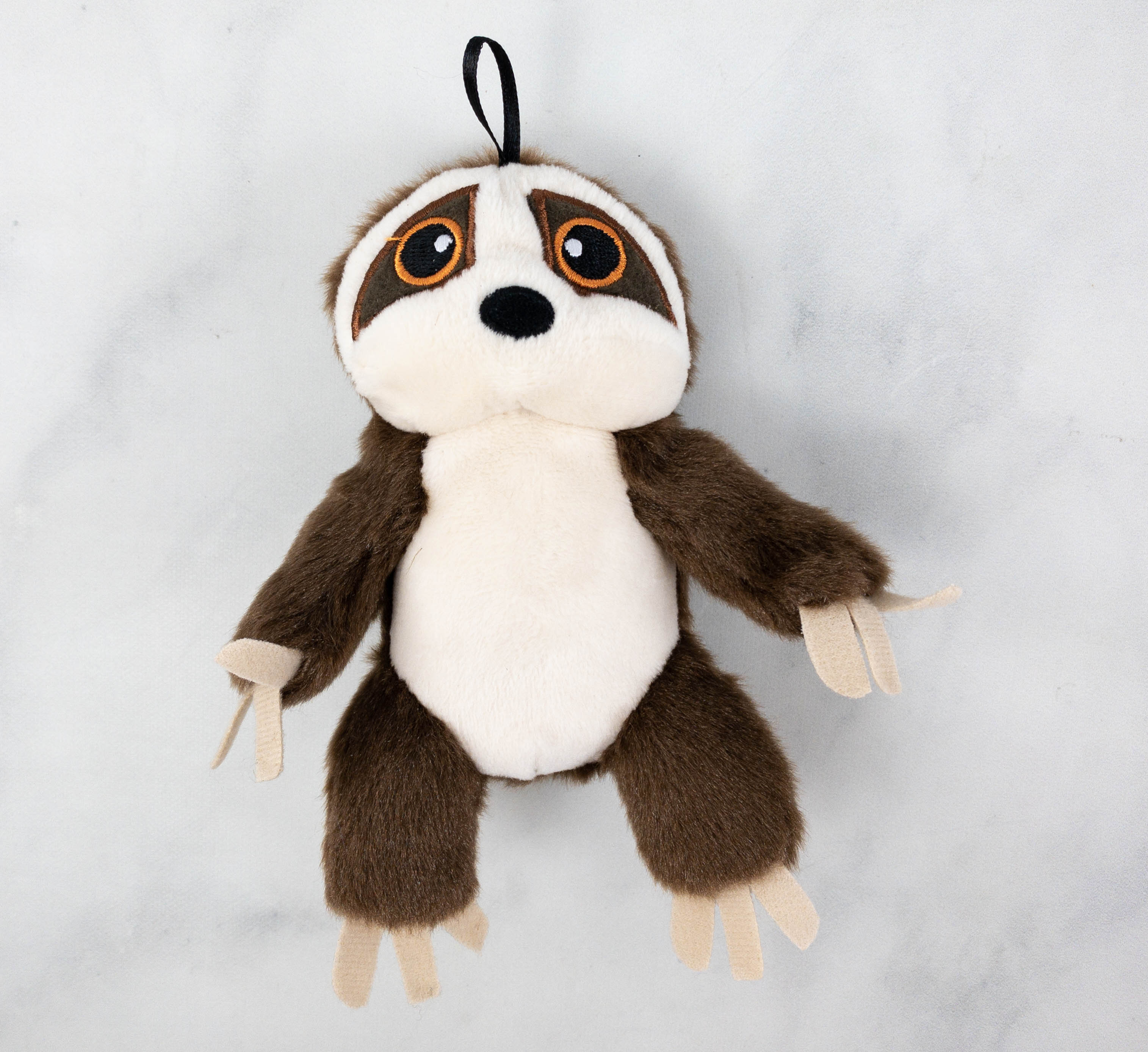 The toy features a crinkle and a built in squeaker for a more interactive play time! Just like Toby, Sasha the Sloth is also made from environment-friendly materials which helps lessen plastic waste.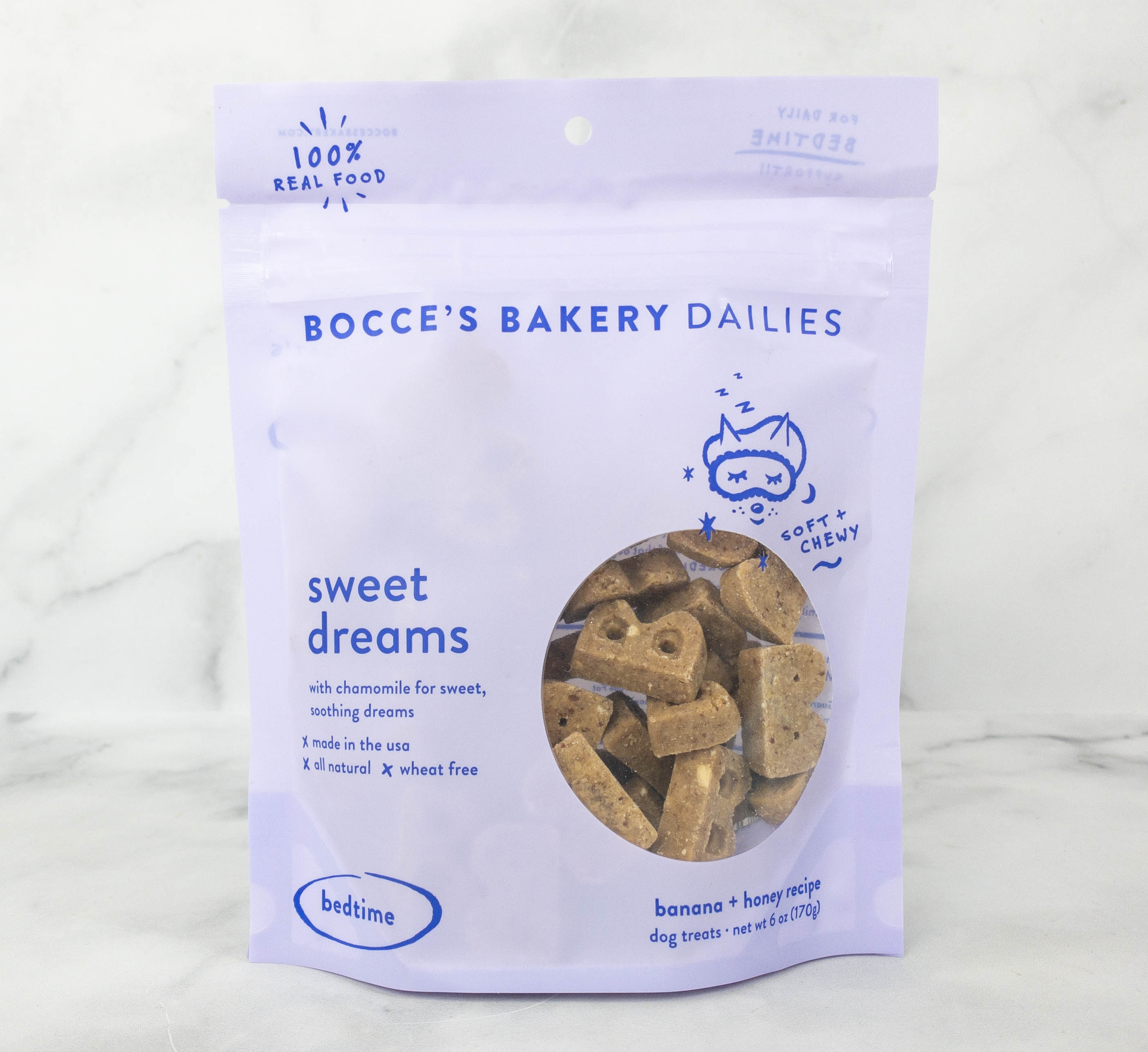 Bocce's Bakery Dailies Sweet Dreams Dog Treats ($6.50) Made with all natural ingredients including chamomile, this pack of baked treats help dogs relax for bedtime. So sweet!
It also contains potassium-rich banana and sweet honey, as well as oat flour and flaxseed.
The treats are B-shaped and bite-sized. They are also irresistibly soft and chewy.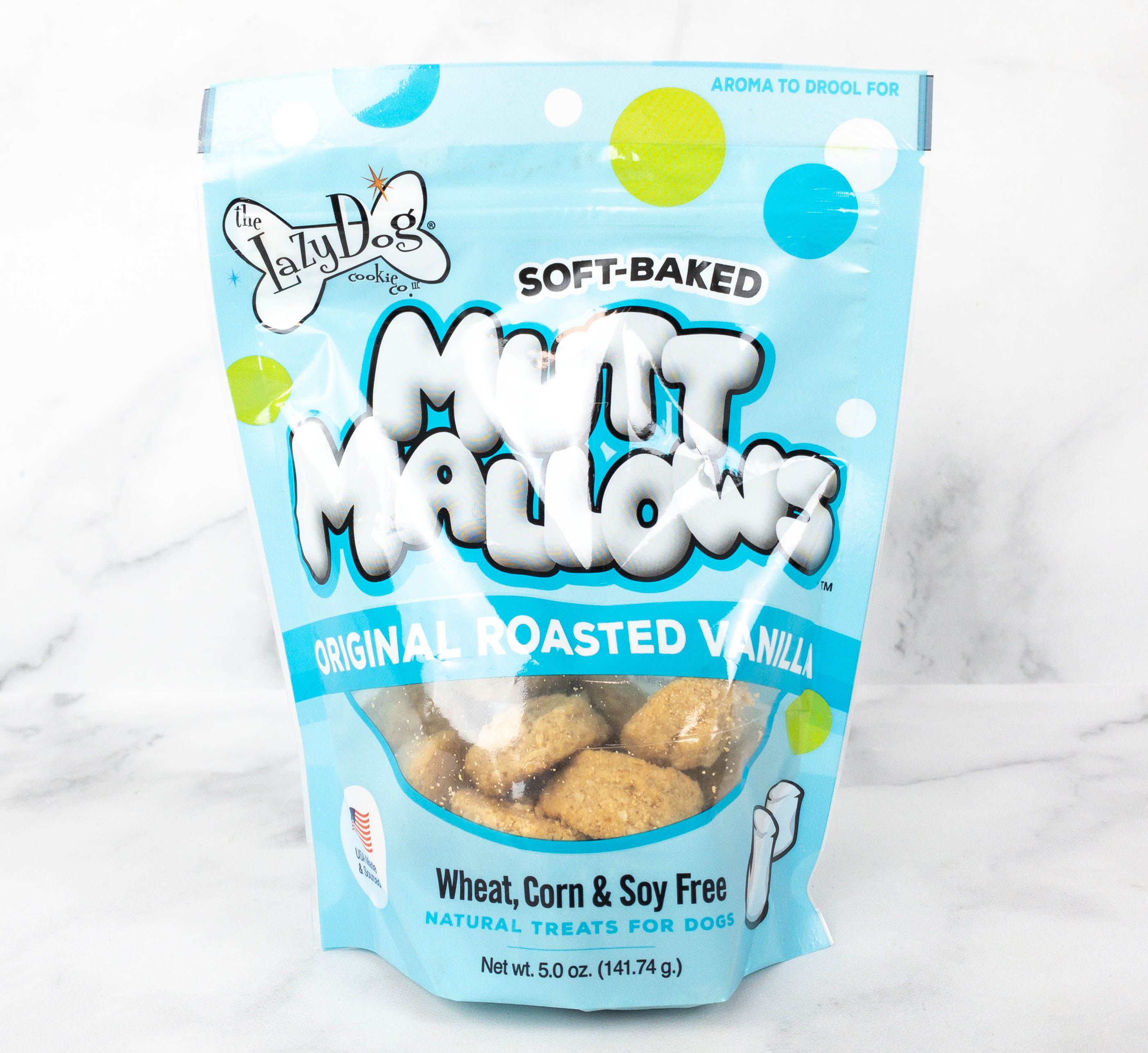 The Lazy Dog Soft-Baked Mutt Mallows Dog Treats ($5.99) Here's a bag of mutt mallows in a roasted vanilla bean flavor. It's made with rolled oats, which is known to be high in fiber! They're totally a fave!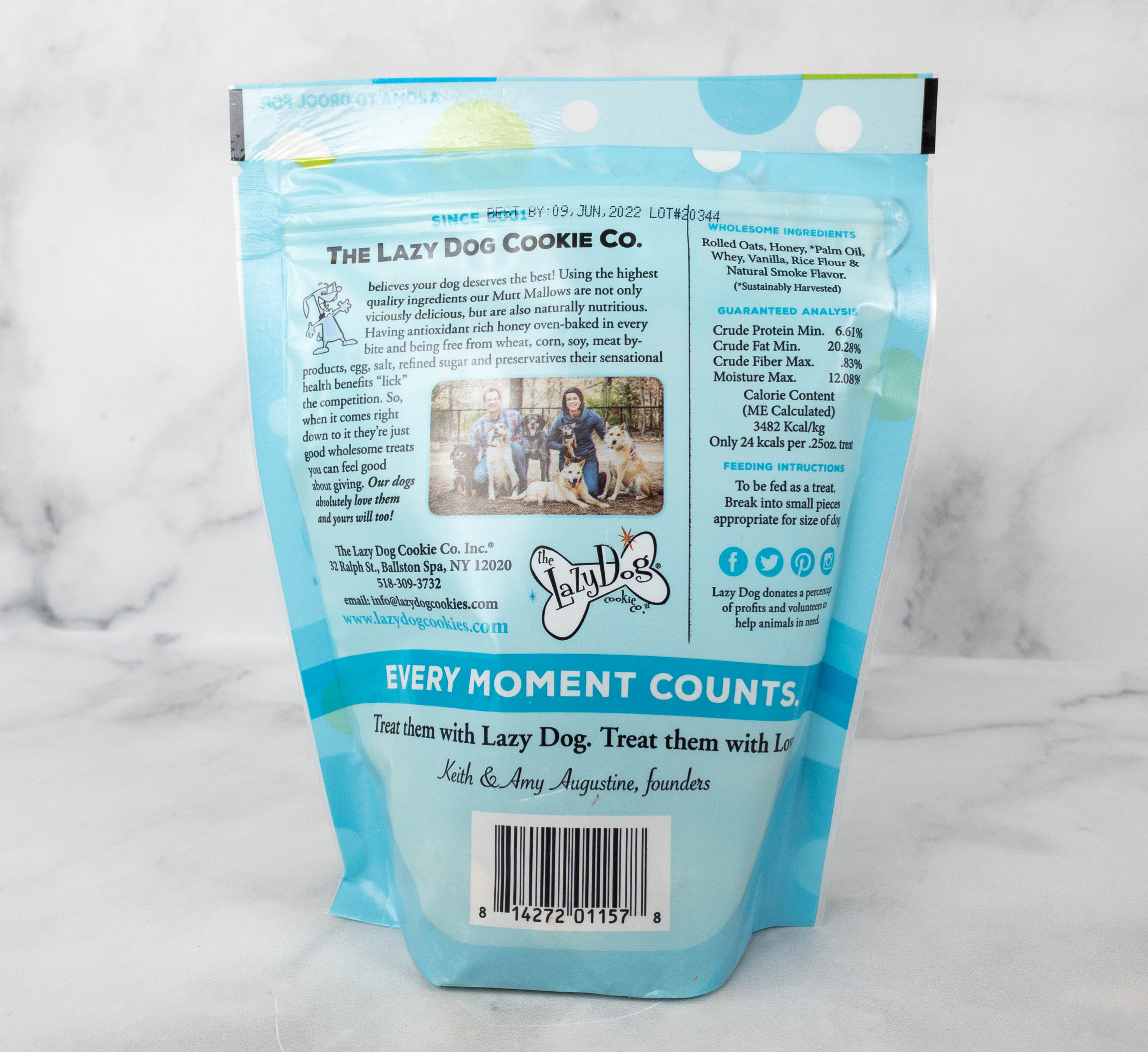 According to the packaging, these treats are free from wheat, corn, and soy.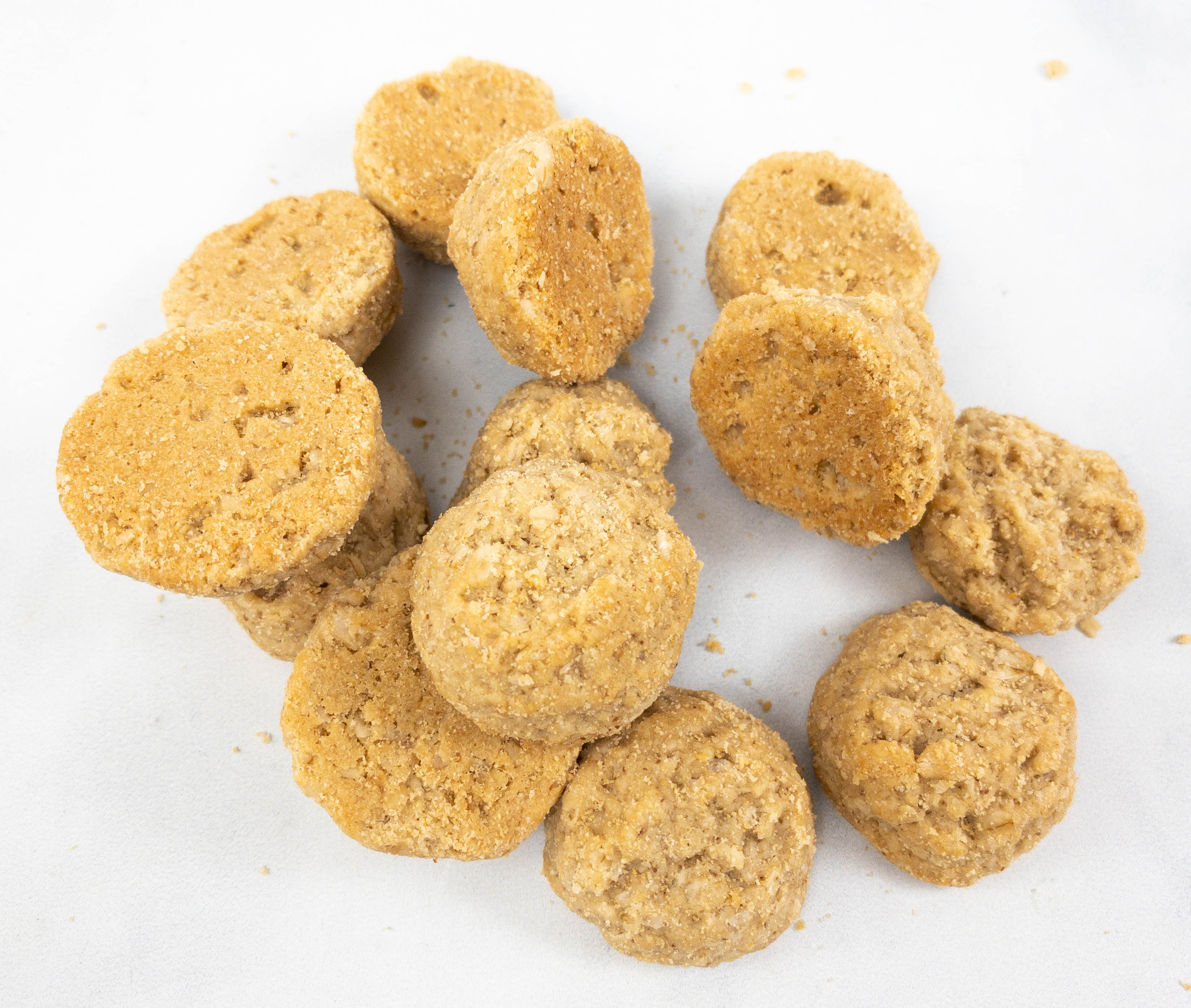 These treats are soft and my pups can't get enough of them. They are ideal as a snack or as a training treat.
Pug Box curations are always fun and exciting for both pets and pet parents! This month, the box included a couple of environment-friendly dog toys. It's great to know that they help lessen waste and provide dogs a unique and durable toy at the same time. The box also has healthy treats! One is made with chamomile for a bedtime snack, and the other is packed with fiber-rich rolled oats. Of course, there's also a gift for pet parents, and it's a pair of sunglasses in time for summer. If you want new goodies for your dogs and a little extra for yourself, this would be a good box to try!
What do you think of this month's Pug Box?
Visit Pug Box to subscribe or find out more!