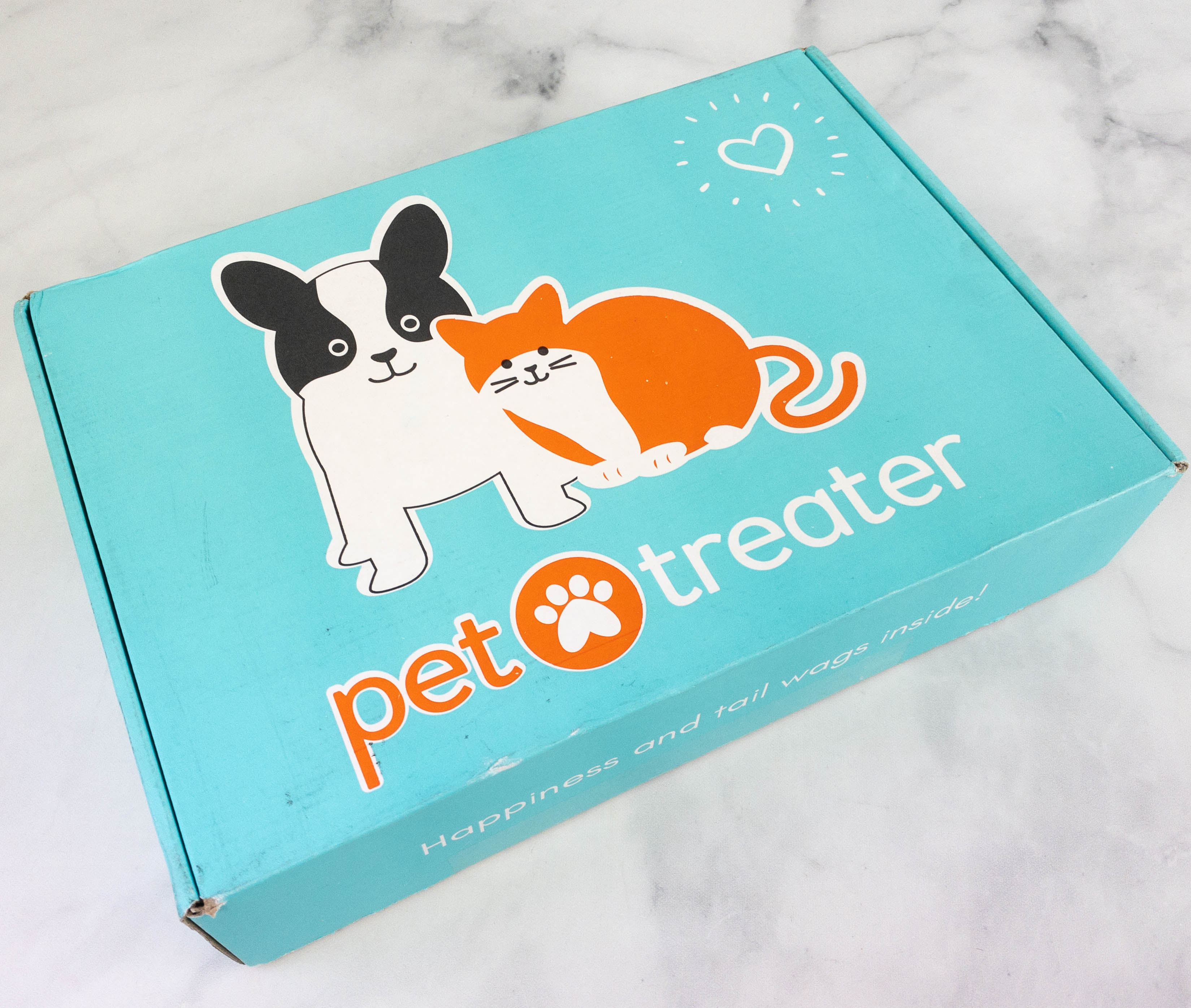 Pet Treater Deluxe Dog Pack is a monthly dog subscription. For $25 a month, each box is filled with 5-8 hand-selected items which may include fun toys, mostly USA & Canada made treats, and extra goodies! Small, medium, and large dog options are available. They also offer a smaller version for $15 called Pet Treater Dog Pack. Both of these subscriptions for dogs made our reader's list of their favorite dog subscription boxes for 2021 and 2020!
DEAL: Get 10% off your first month with coupon code DOGPACK10.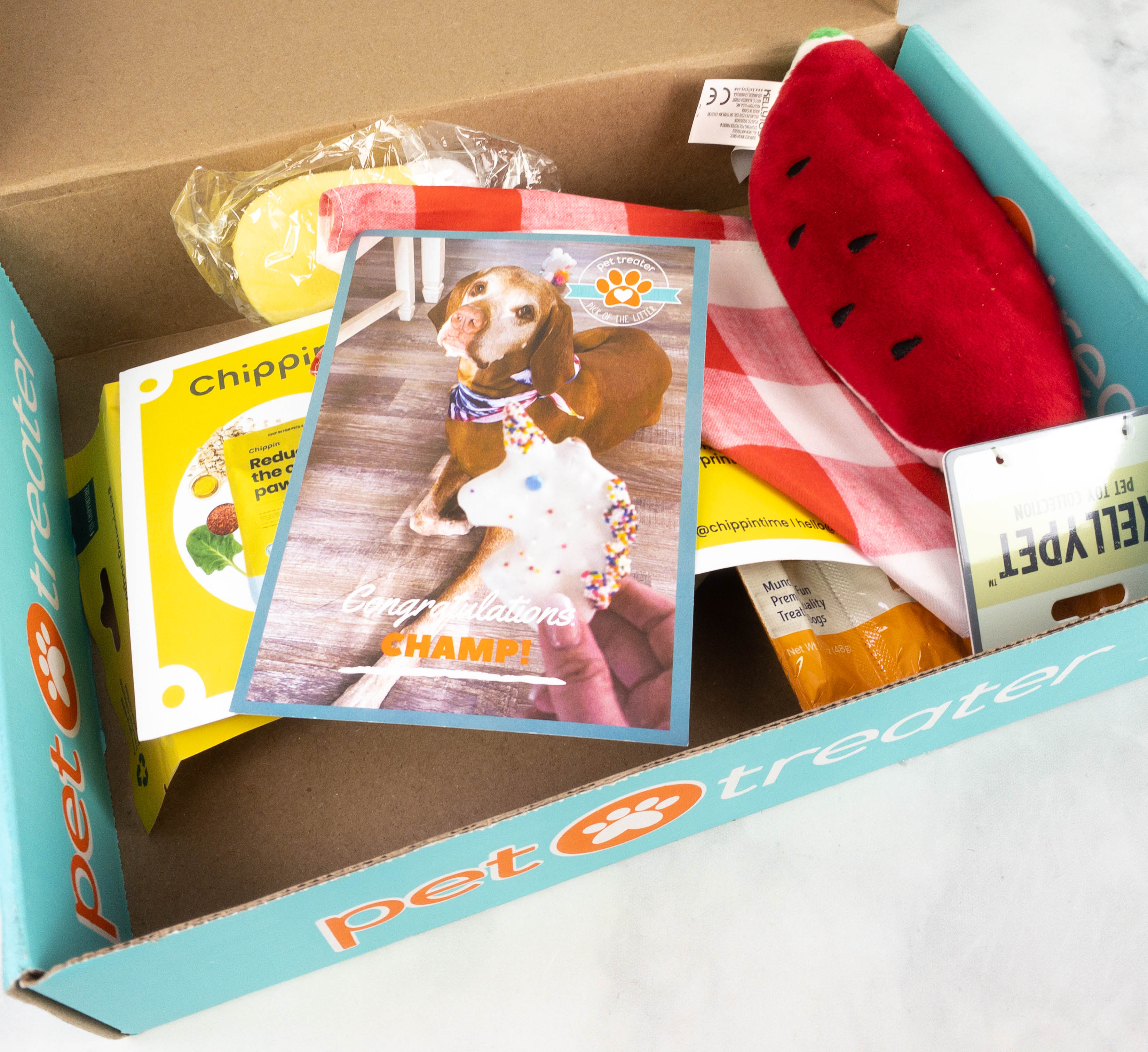 There were no fillers or extra packaging materials, just goodies for pets!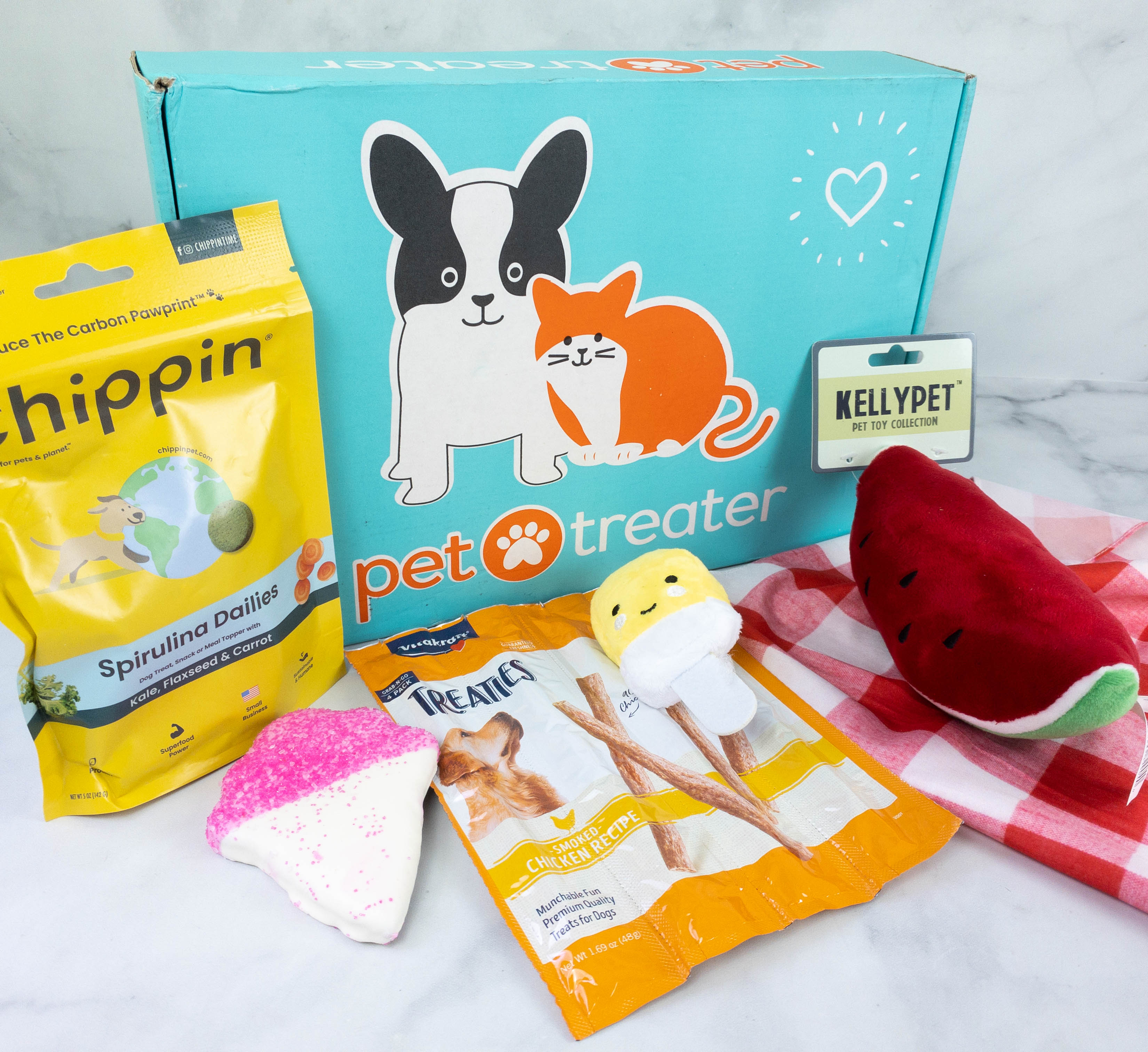 Everything in the July 2021 Deluxe Box!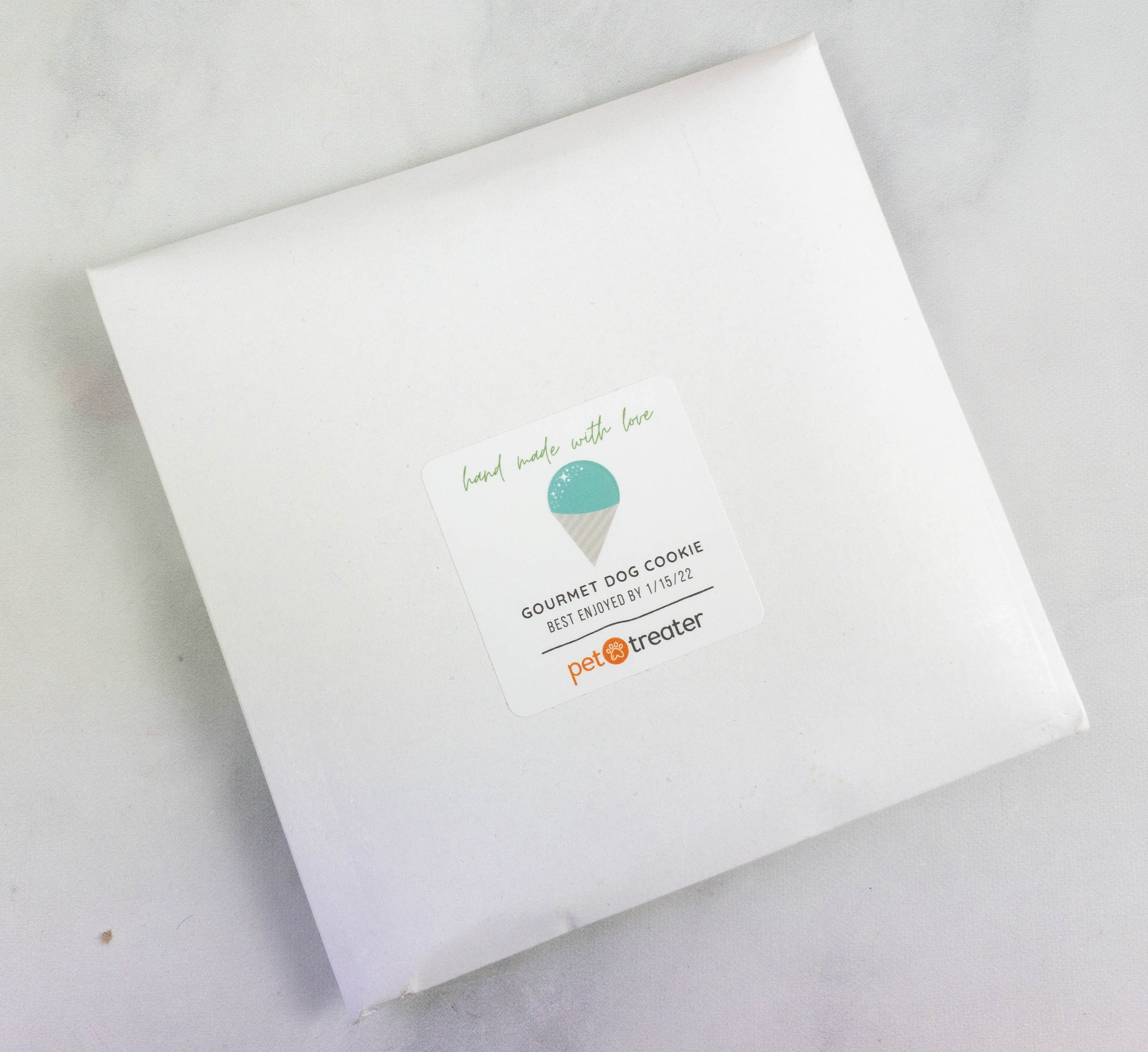 Gourmet Dog Cookie Treat. The first item is a gourmet cookie for dogs. It's a staple snack in every Pet Treater box!
The biscuit is made from premium ingredients that include whole wheat flour, oats, canola oil, and honey. It also has an icing made from sugar, palm kernel and palm oil, whey powder, whole milk solids, nonfat dry milk solids, soy lecithin, natural flavor and artificial flavor, and salt.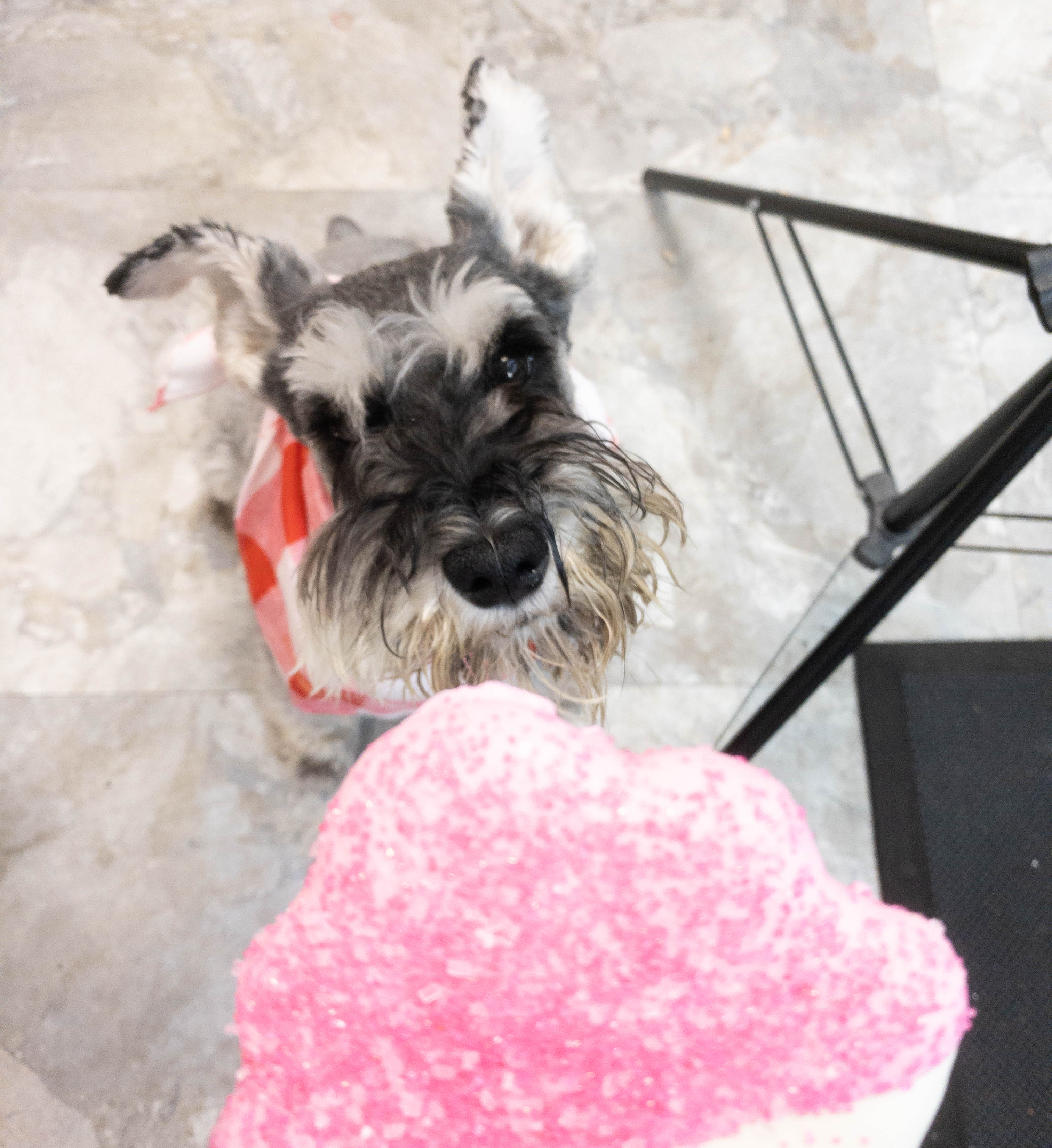 Dean always enjoys the gourmet cookies in every Pet Treater box!
Popsicle Dog Toy. The first toy in this month's box resembles a yummy popsicle! It's made from premium and durable materials to last long hours of play time.
Watermelon Plushie. The next toy is a refreshing watermelon plushie, perfect for playing toss and fetch!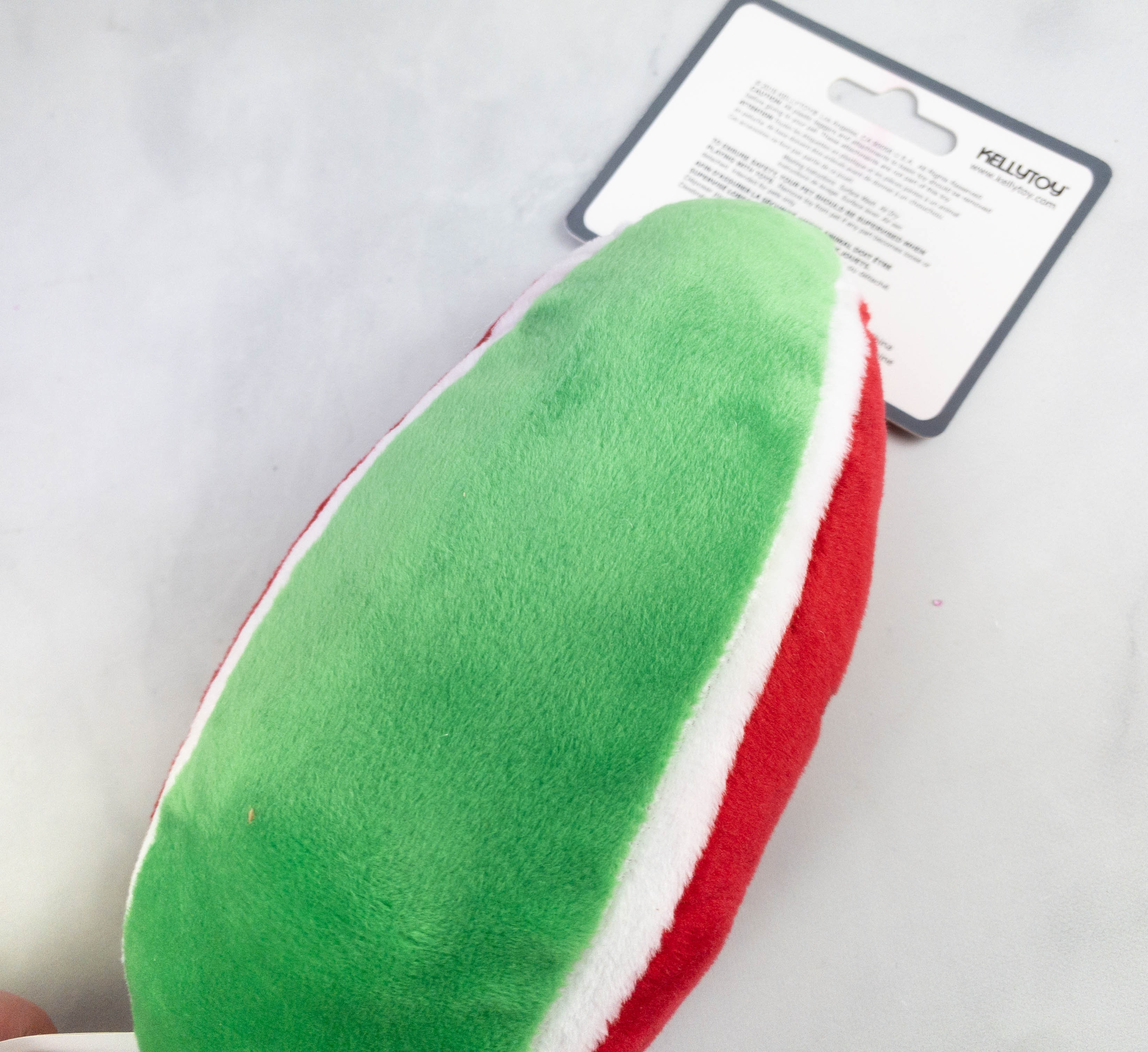 It has a soft texture that's also great for cuddling.
Vitakraft Treaties Smoked Chicken Recipe Dog Treats ($1.79) These individually packed snack sticks are made from 90% chicken!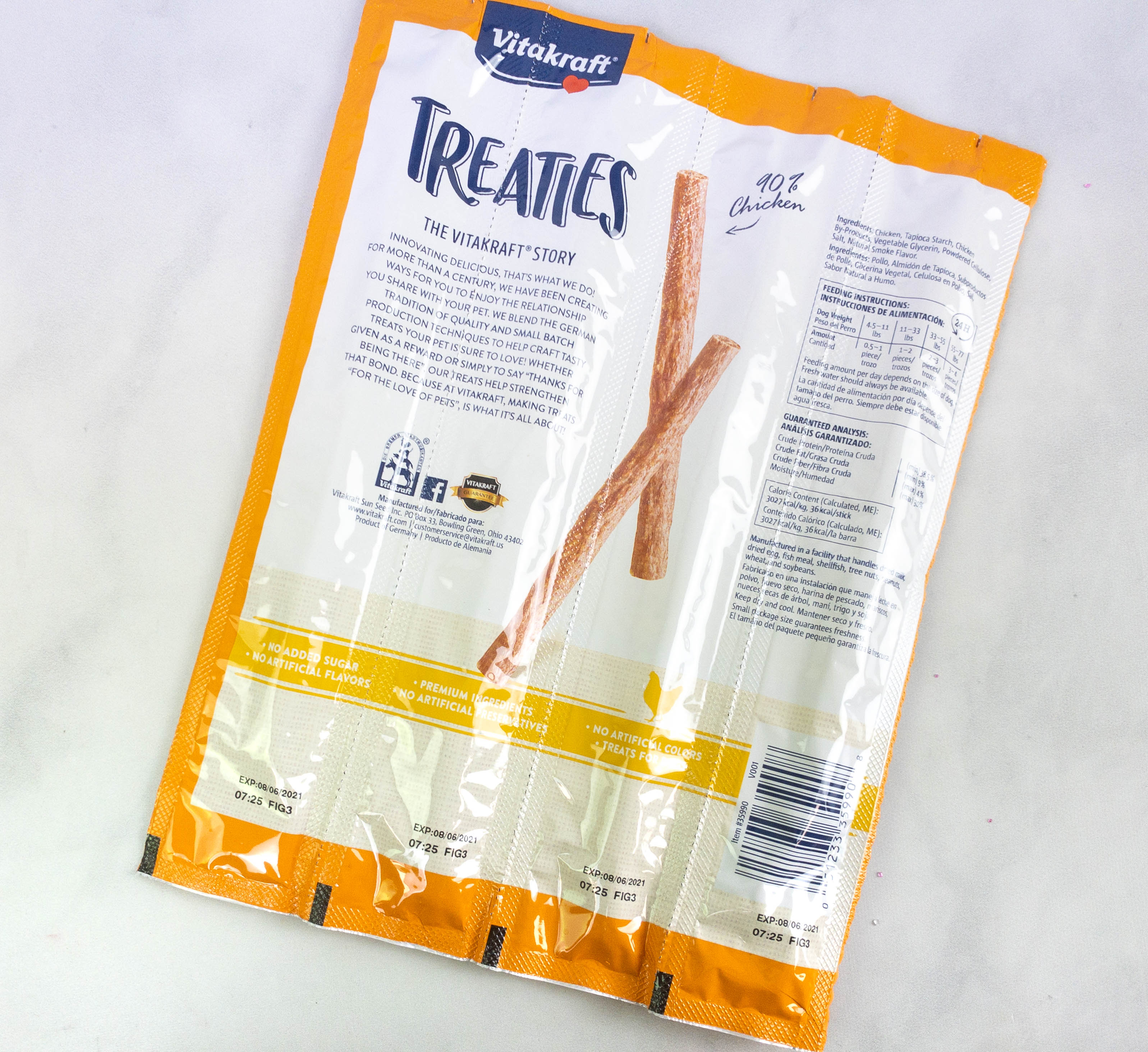 According to the packaging, it has no added sugar, preservatives, and artificial colors. Made using premium ingredients, it's an ideal treat for dogs of all sizes and ages! Each stick is individually wrapped, and they have little indentations to break off small pieces for treats.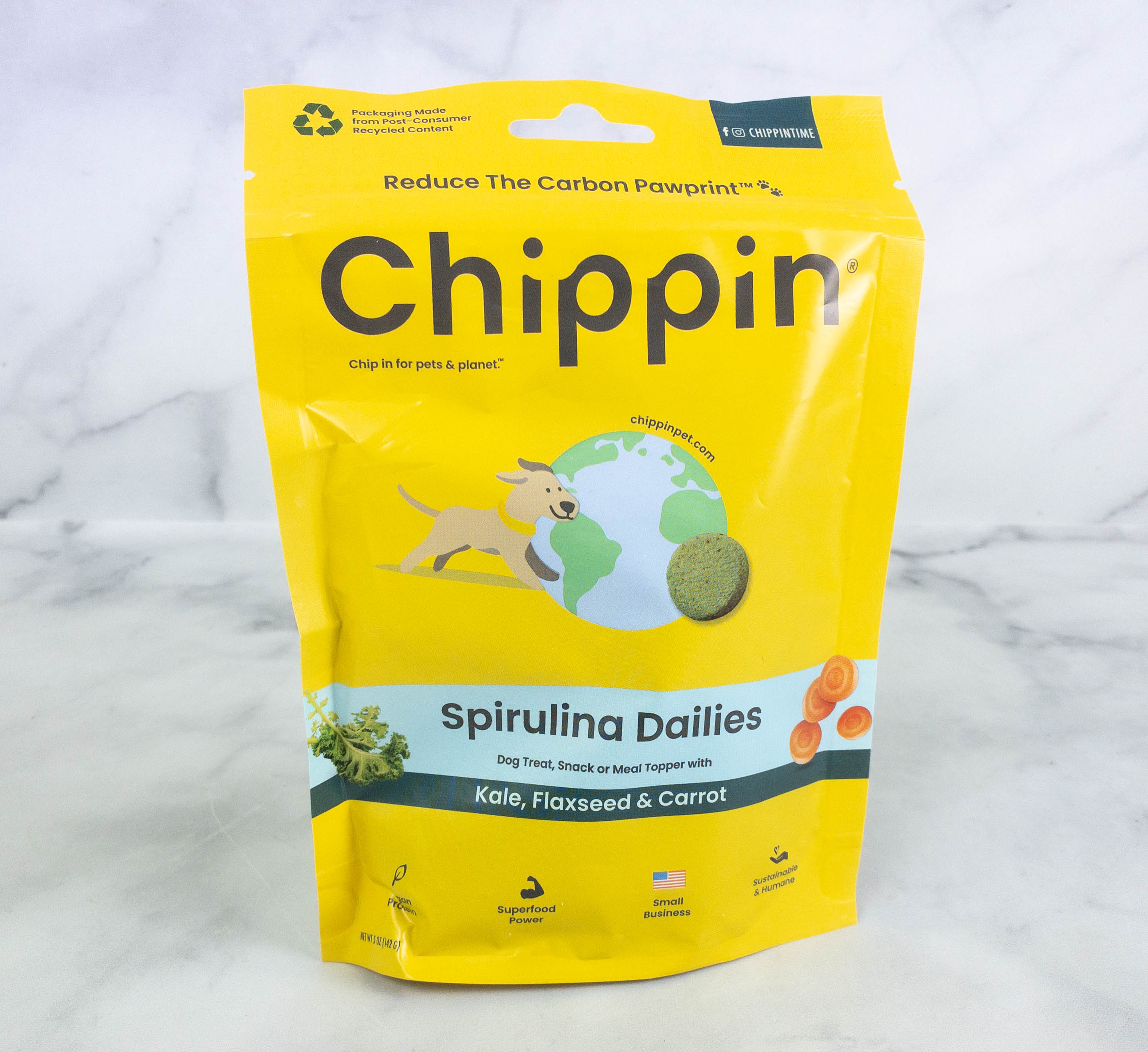 Chippin Spirulina Dailies Kale, Flaxseed & Carrot Dog Treats ($10.77) It's a pack of Spirulina Dailies made by combining kale, flaxseed, and carrot and other vegan ingredients.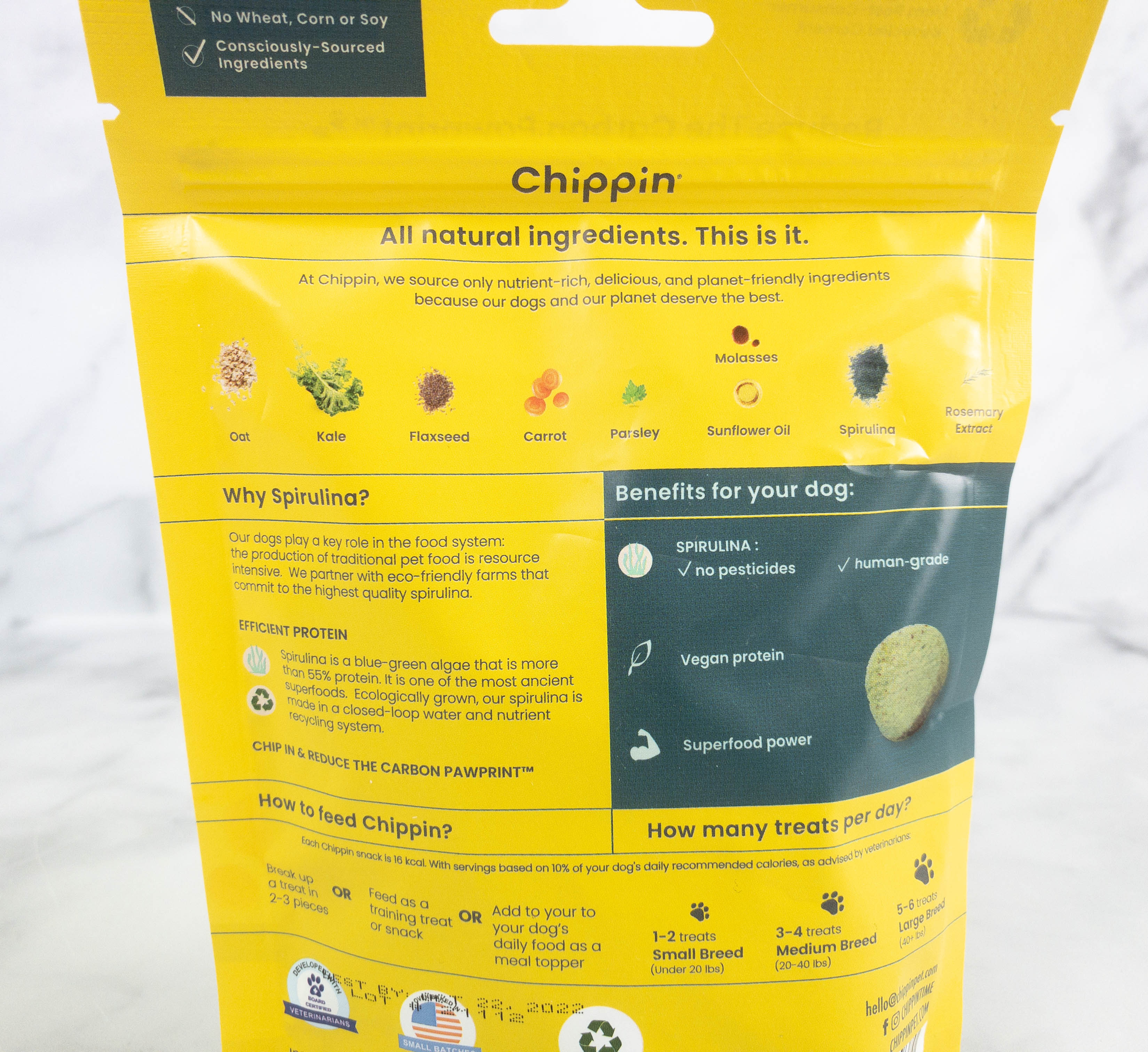 Spirulina, one of its main ingredients, is a blue-green algae that provides 55% more protein and considered as one of the oldest known superfoods.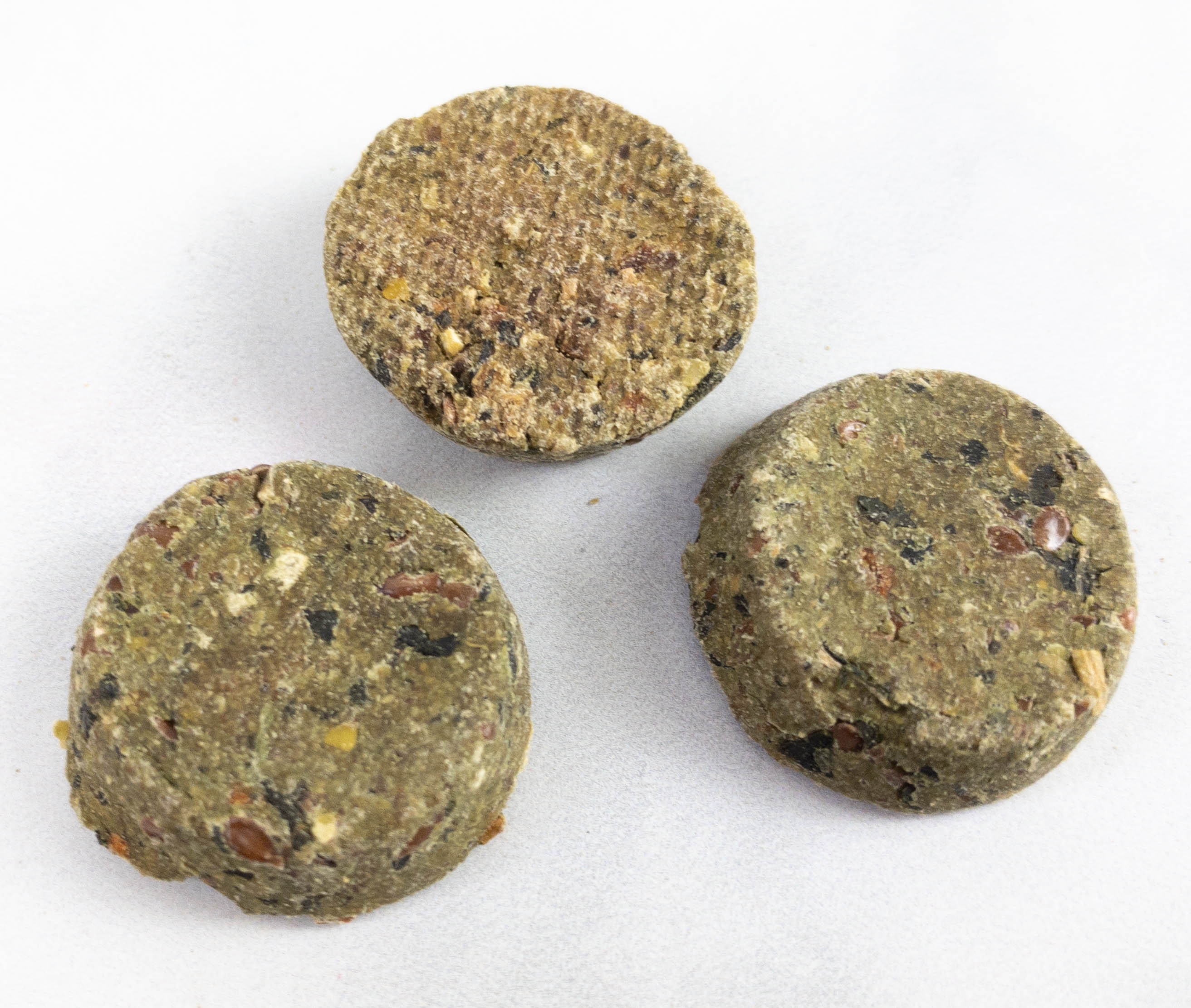 These treats also promote better bone and joint condition and acts as an anti-inflammation supplement for dogs. All three of my dogs were fans of Chippin!
Pet Treater never fails to provide delicious treats and fun toys for dogs! Dean played fetch with me using his new popsicle and watermelon plushies, and the toys held up well, even with my pup's intense bites. Of course, he also loved the chicken sticks and spirulina dailies which he had as a snack. The gourmet cookie is another yummy inclusion in the box! If you're looking for a fun and jampacked box for your best fur friend, this subscription fits the bill!
What do you think of this dog subscription?