Pet Treater is a subscription program for pets, delivering quality items like toys and treats. They offer 2 options for cats: a Cat Pack with 3-4 items ($15 a month) and a Multi-Cat Pack with 5-8 items ($25 a month). Your first pack will be filled with the most popular fan favorites!
Pet Treater is a subscription program that treats your pet every month with quality items that won't break your wallet. Our pets deserve the best that we can possibly afford. At Pet Treater, you can afford so much more because we carefully select products with the best pricing so we can make sure your box is full of the items your pet will love.
DEAL: Get 50% off your first month with coupon code CATPACK50.
Pet Treater's cat subscription box made the list in our 2021 readers' choice picks of best subscription boxes for cats!
If you want your cat to be the next Pick of the Litter, you can submit their photo and follow the instructions indicated on the card.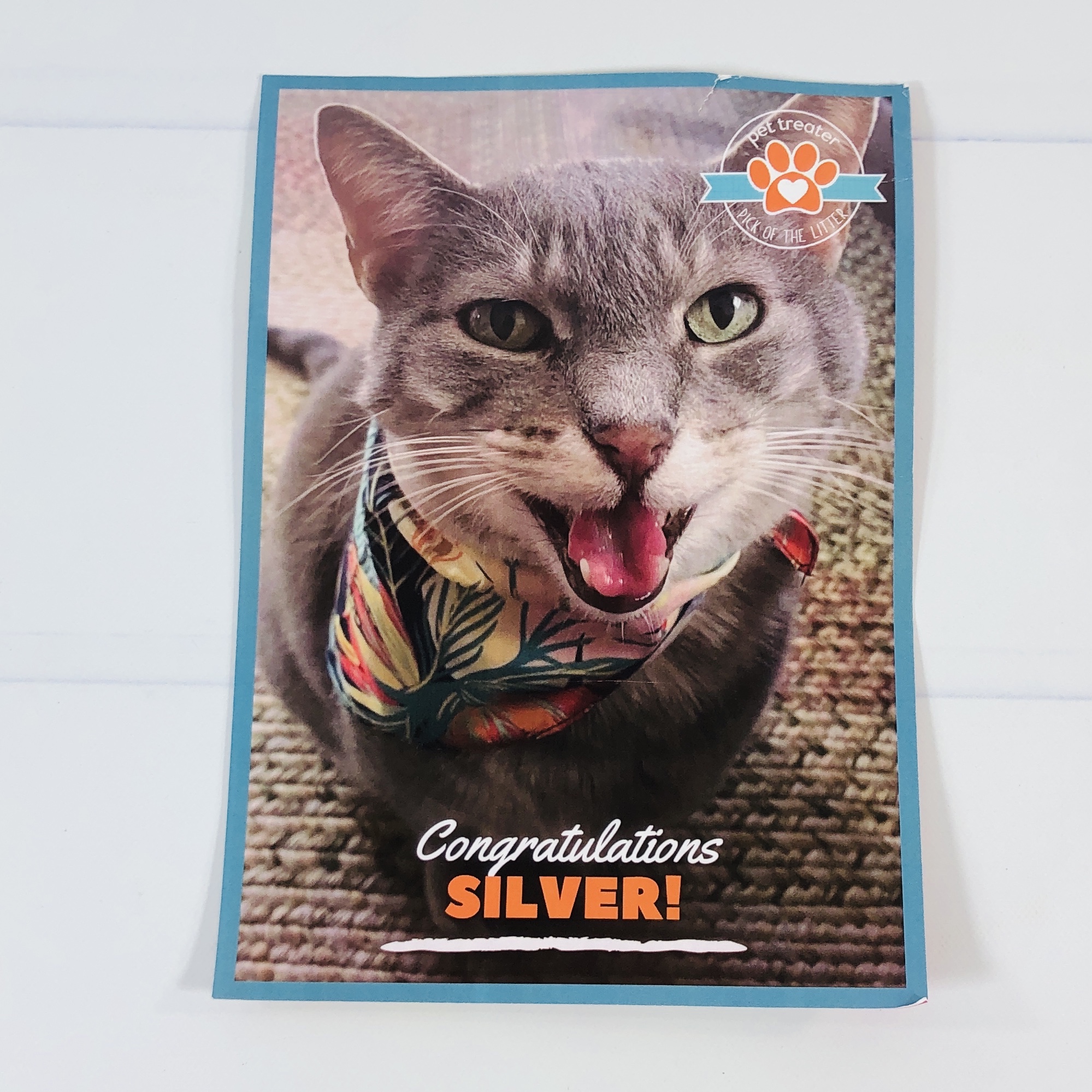 The latest winner was Silver!
I found another card in my box with a discount code!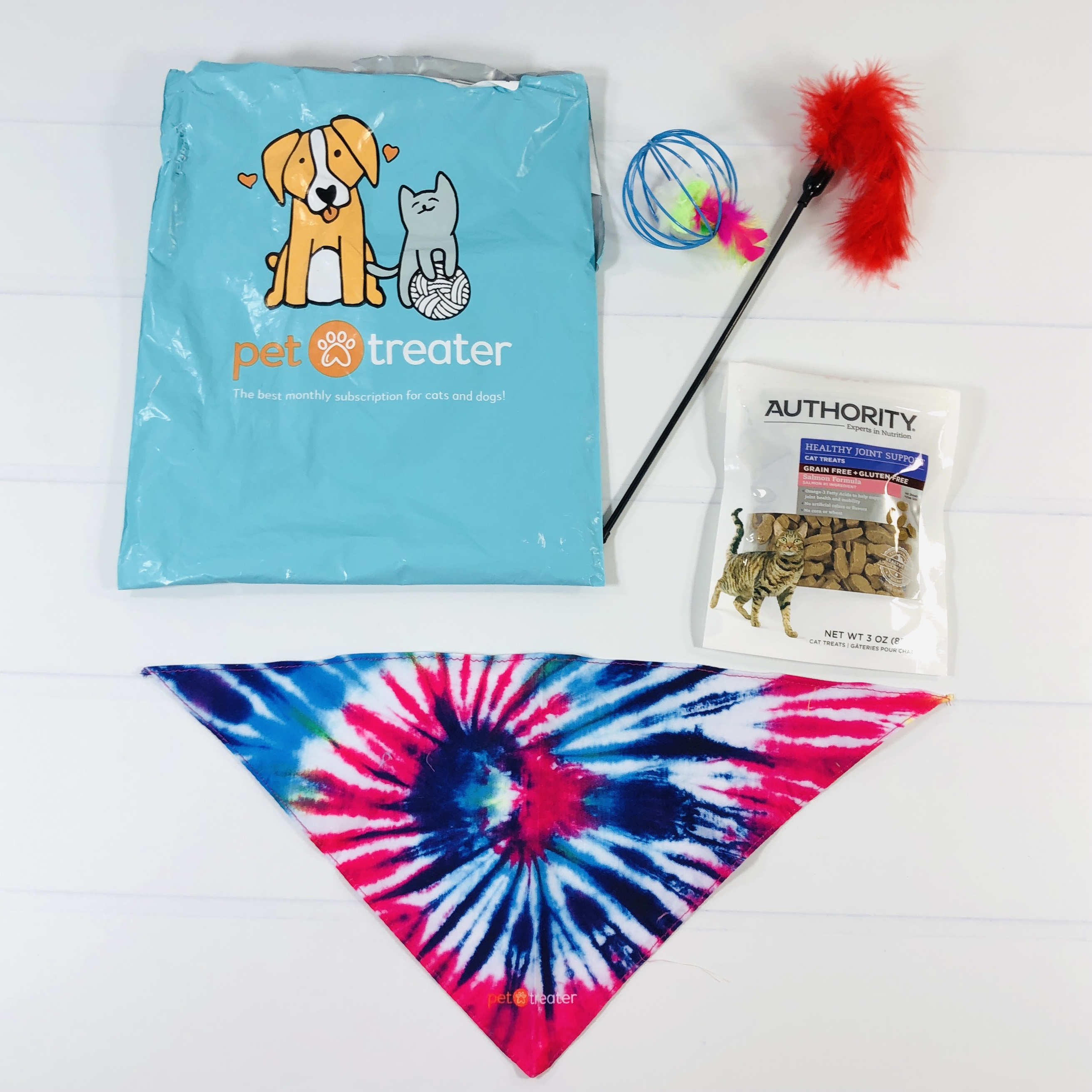 Everything in my June 2021 box!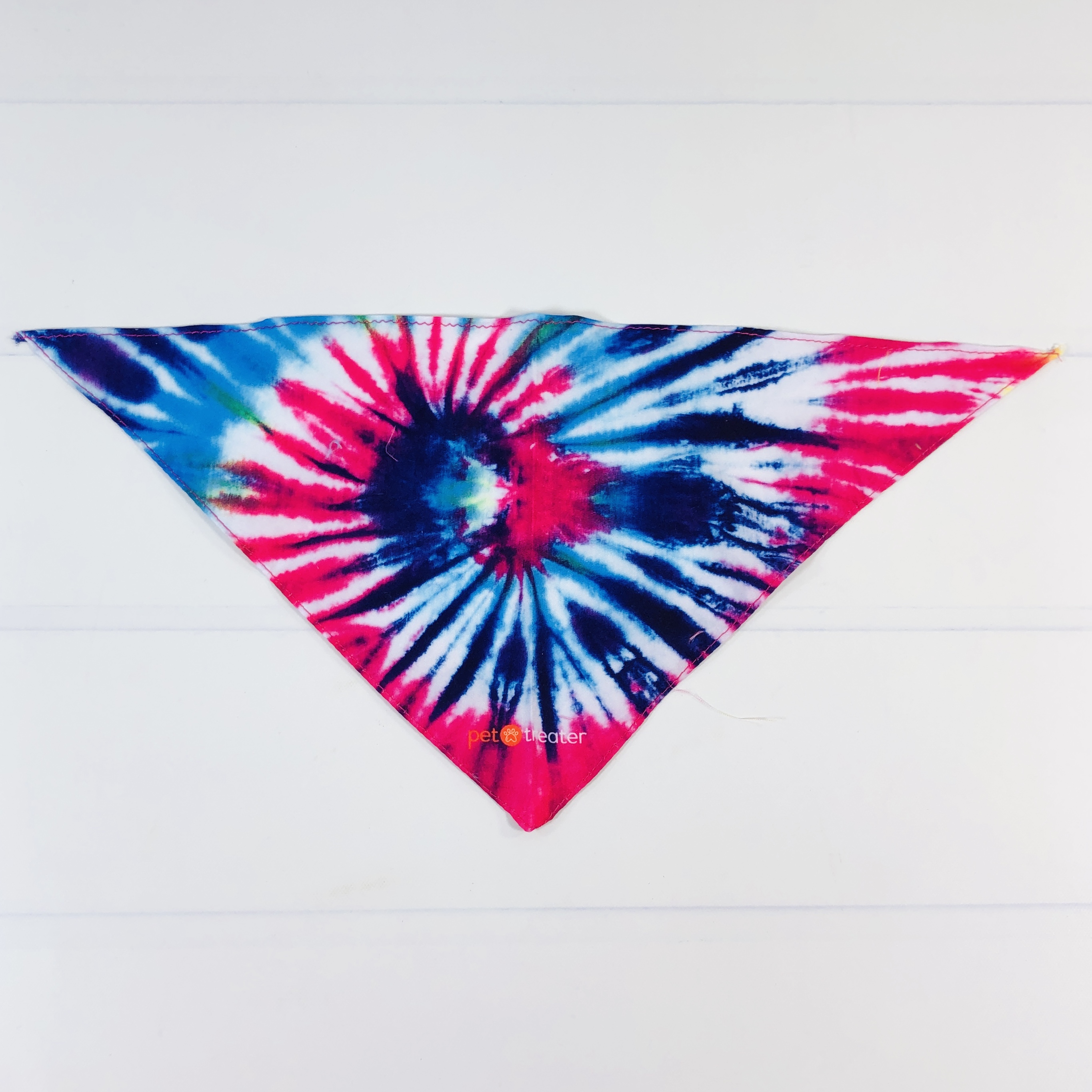 Bandana Every Pet Treater box comes with a colorful bandana. This month it is tie dyed and super cute!
It's actually way too small for my chunky cats but I managed to get a picture of Zoey modeling it for me.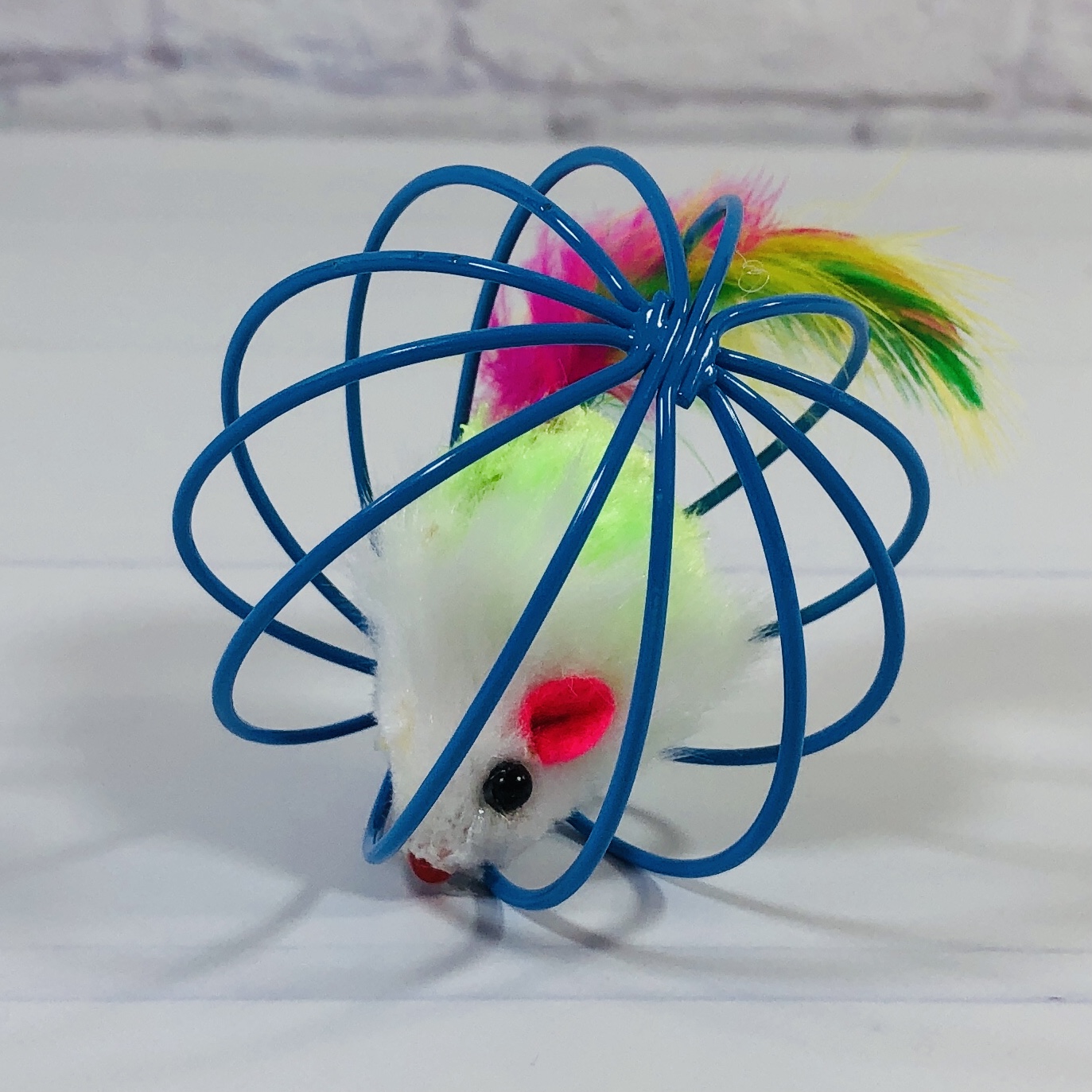 Mouse in Ball Cat Toy Continuing this colorful theme is a mouse inside of a cage that is also a ball. Just push it around on the floor to get the ball rolling (heh heh) and let your cat do the rest.
Bell and Feather Wand is a very simple cat toy — I would say it has no bells and whistles but there actually IS a bell.
My cats are usually pretty happy to play with feathers but I think a longer stick might be needed for my crazy cats and their claws of destruction.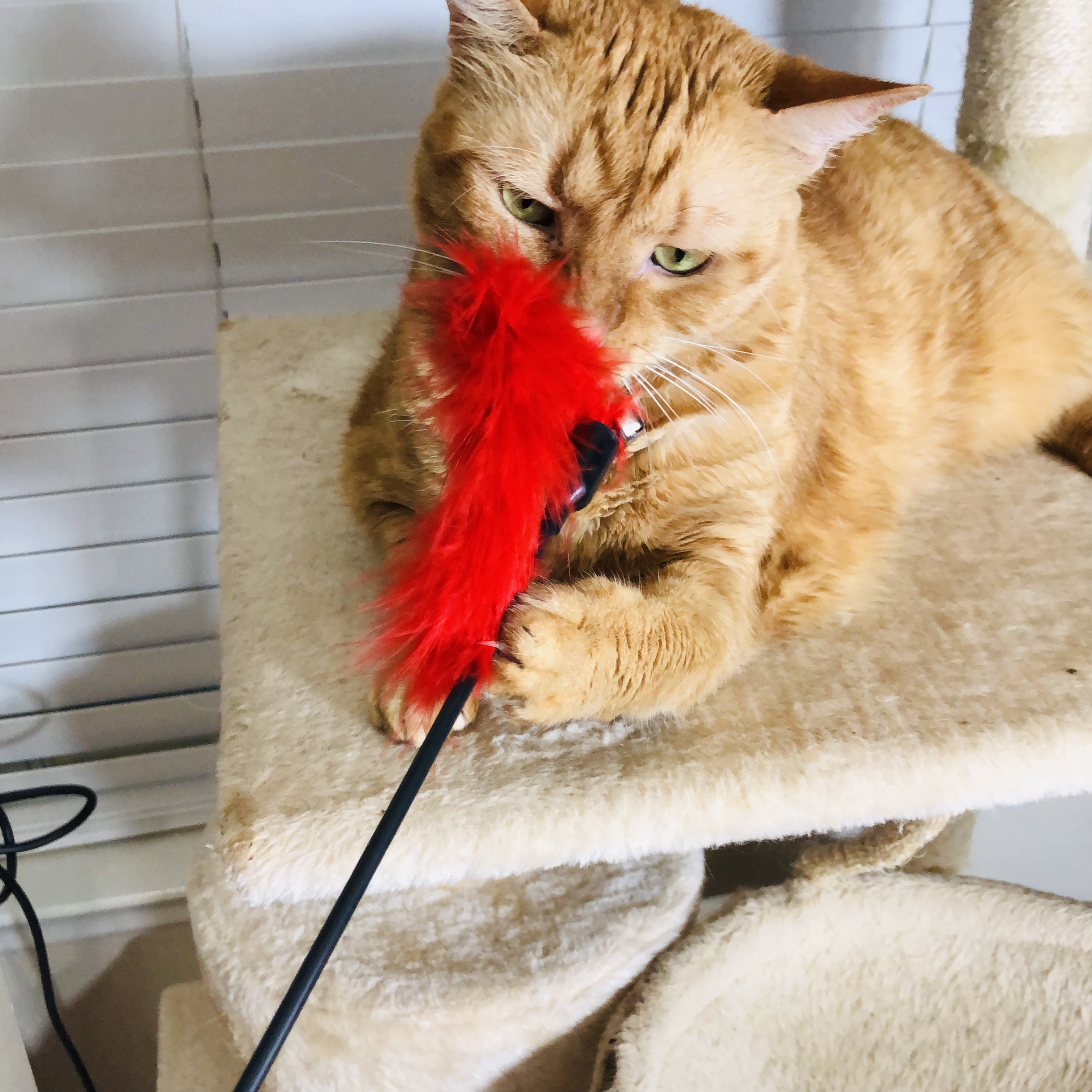 Sunny seemed amused by this wand!
So silly.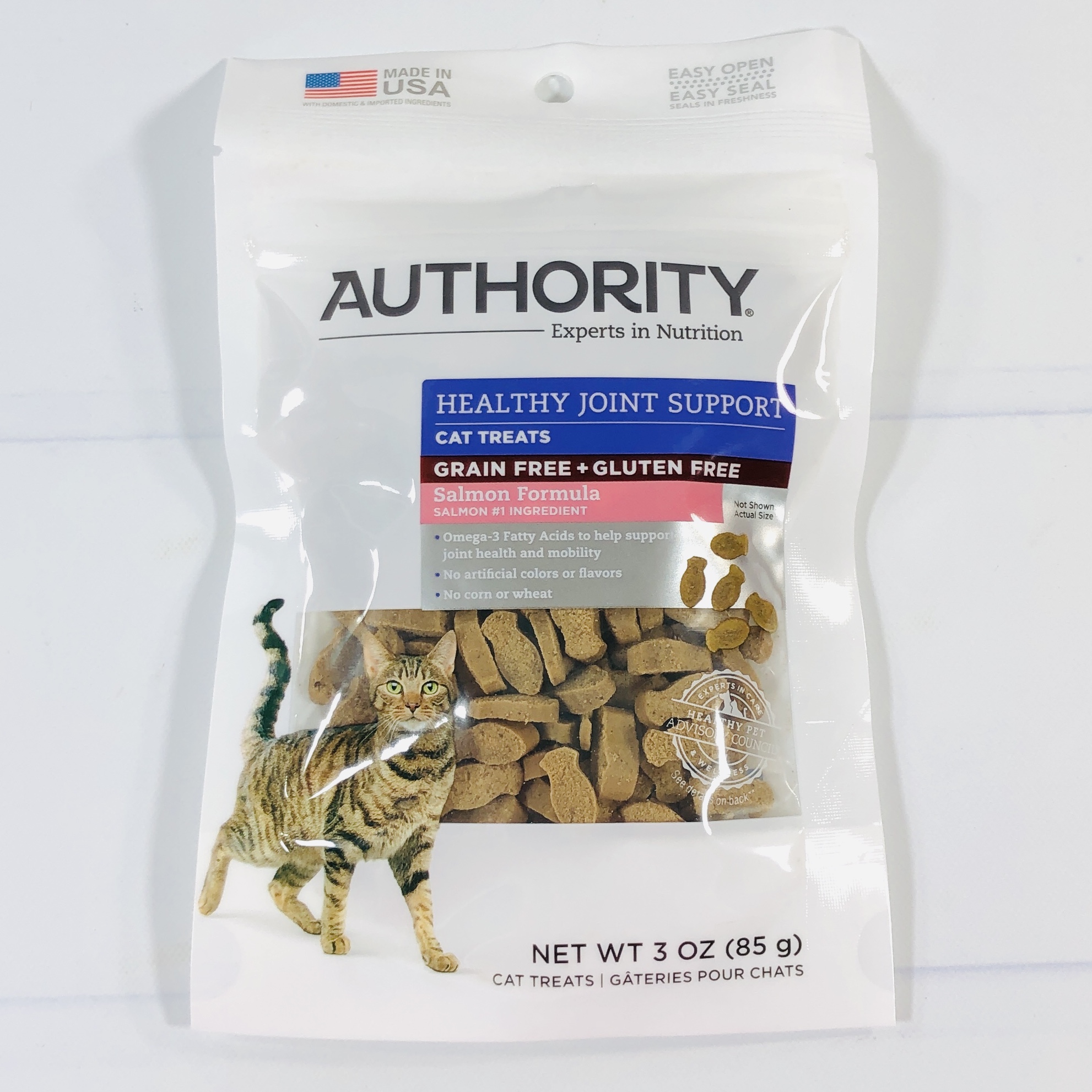 Authority Salmon Cat Treats When I typed in this brand's website address it sent me to Petsmart but I didn't see this item listed.
These are treats made with salmon that are supposed to promote healthy joint support with Omega-3 fatty acids.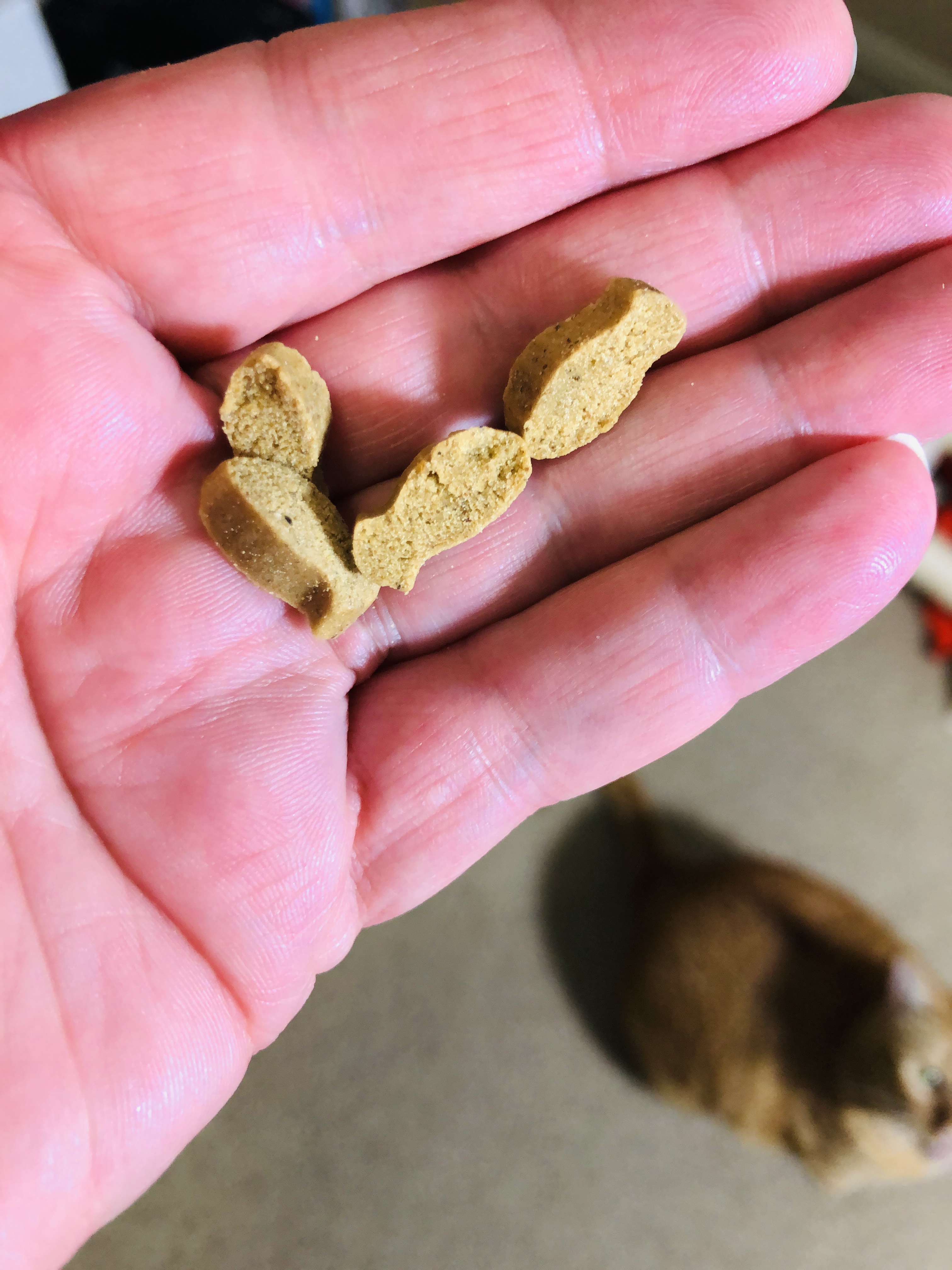 They are shaped like mini fish!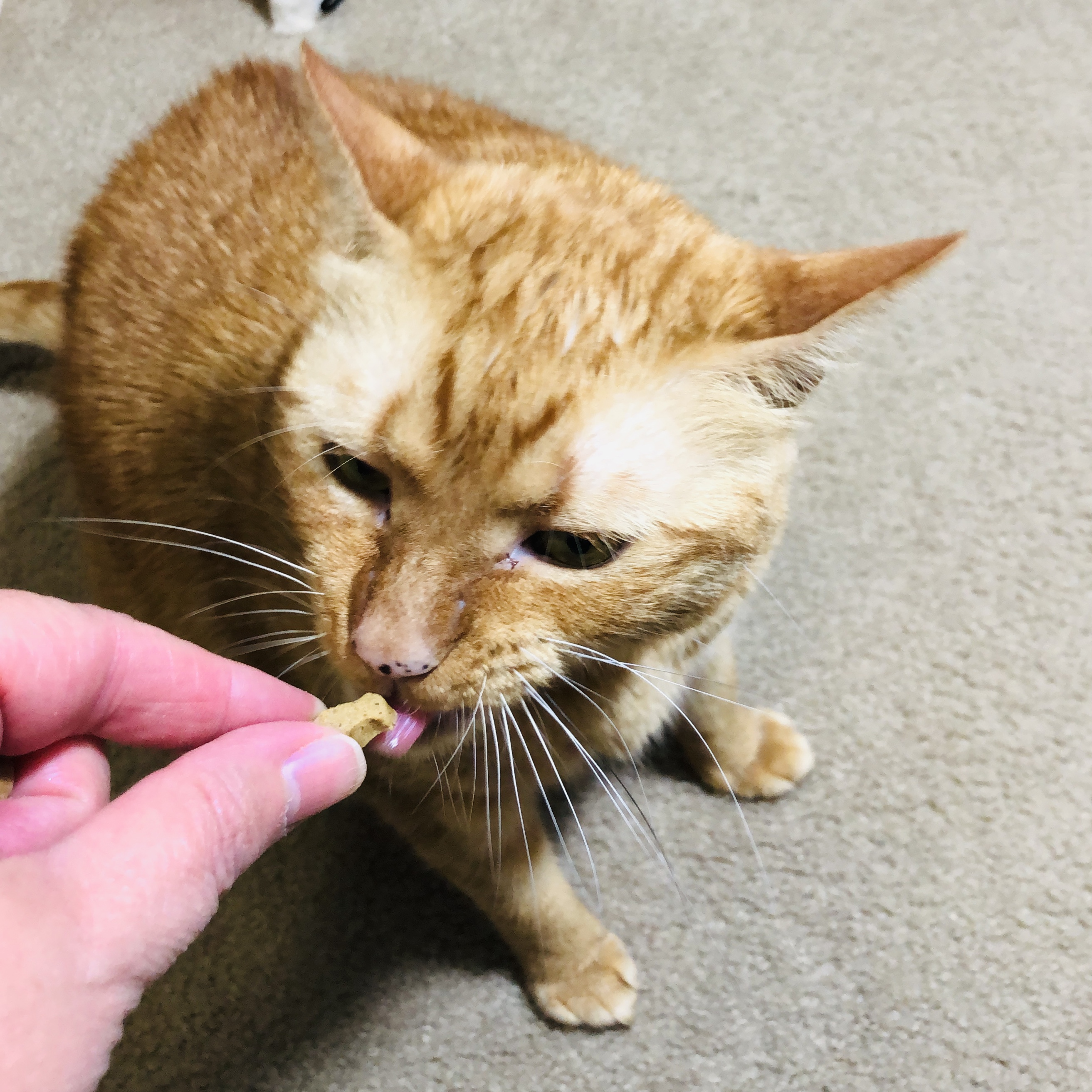 Sunny gave it a lick to see if she would like the flavor.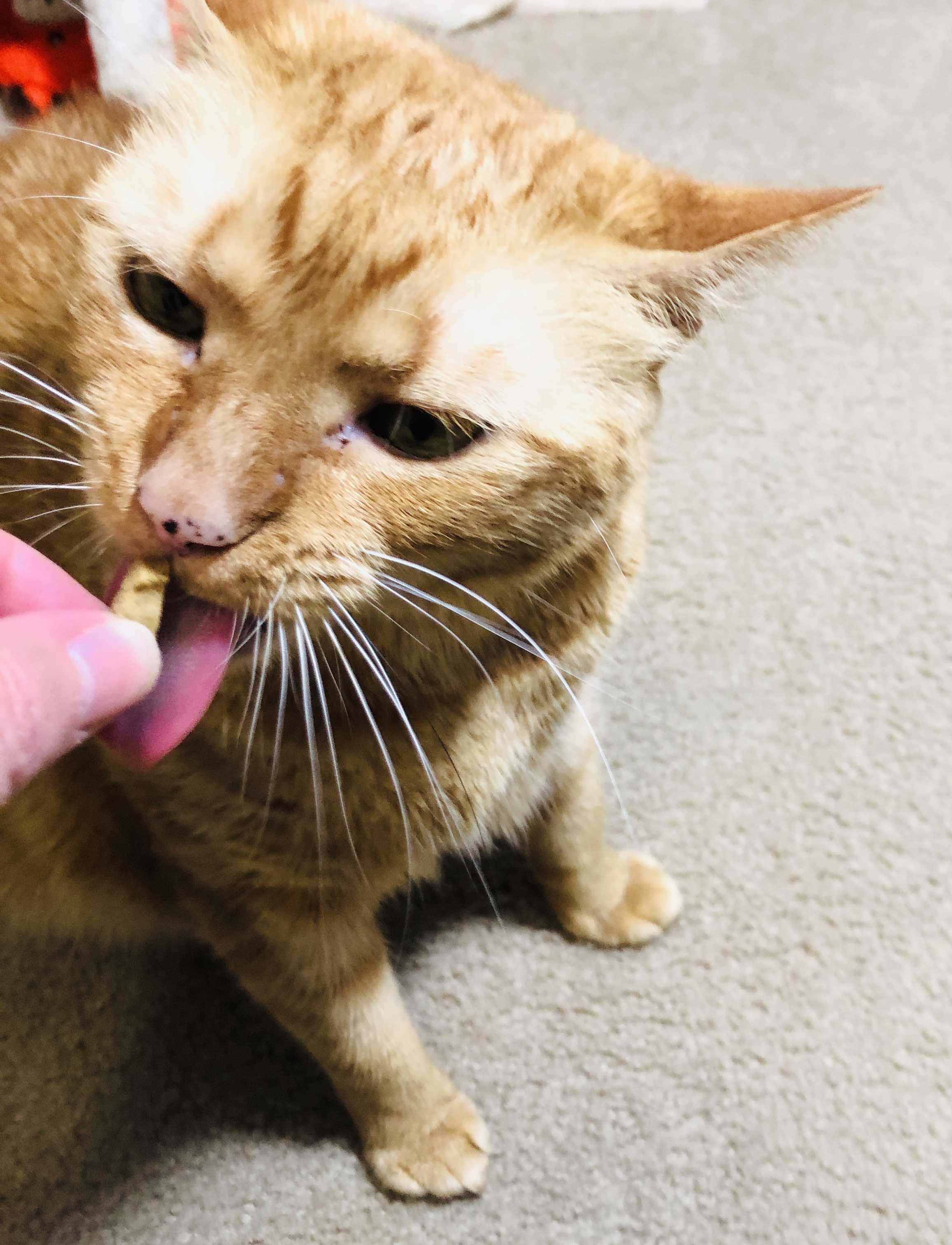 Heck yeah, give me the fishies! Nummy for my tum tum. Sunny loved these treats! They were gone in a heartbeat and I'm glad she liked them as she can be picky.
I think my cats were pretty happy with the items in the June Pet Treater Cat Pack, and that makes me happy too! Sunny loves her new snacks and it's a pretty good sized pack too. The bandana was cute, I liked the colors. The two cat toys were also cute and colorful, feathers are always a hit in my house. I do wish that pet boxes would occasionally send something useful, like a brush or even a lint remover, but this subscription tends to contain a bandana, a couple of toys, and a treat, so keep that in mind when signing up!
What do you think of this month's Pet Treater Cat Pack?