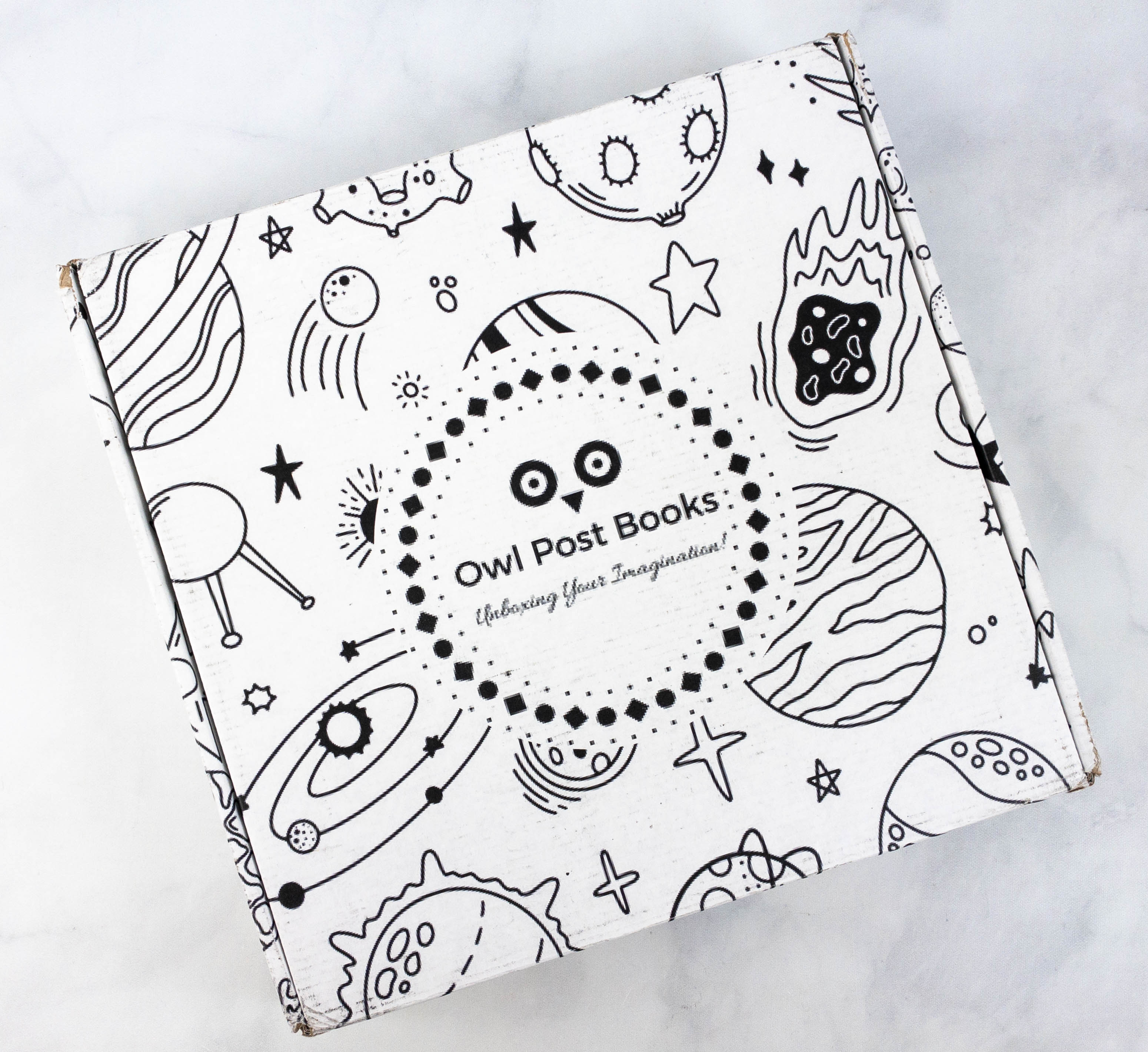 Owl Post Books is a fun and interactive monthly book subscription for kids. Each month, subscribers will receive an Imagination Box with 3 books that fit into their age range in a fun monthly theme; the box includes a small craft and a theme card! A reader favorite, Owl Post Books is a top kids book subscription box!
Owl Post Books has Imagination boxes for ages 0-3, 4-7, 8-10, Tween 11-13, and YA.  This is the Imagination Box for 0-3 years old. They also have an Imagination Mini subscription and a monthly YA Fantasy Fiction subscription.
DEAL: Get 20% off your entire subscription! Use coupon code NEW20.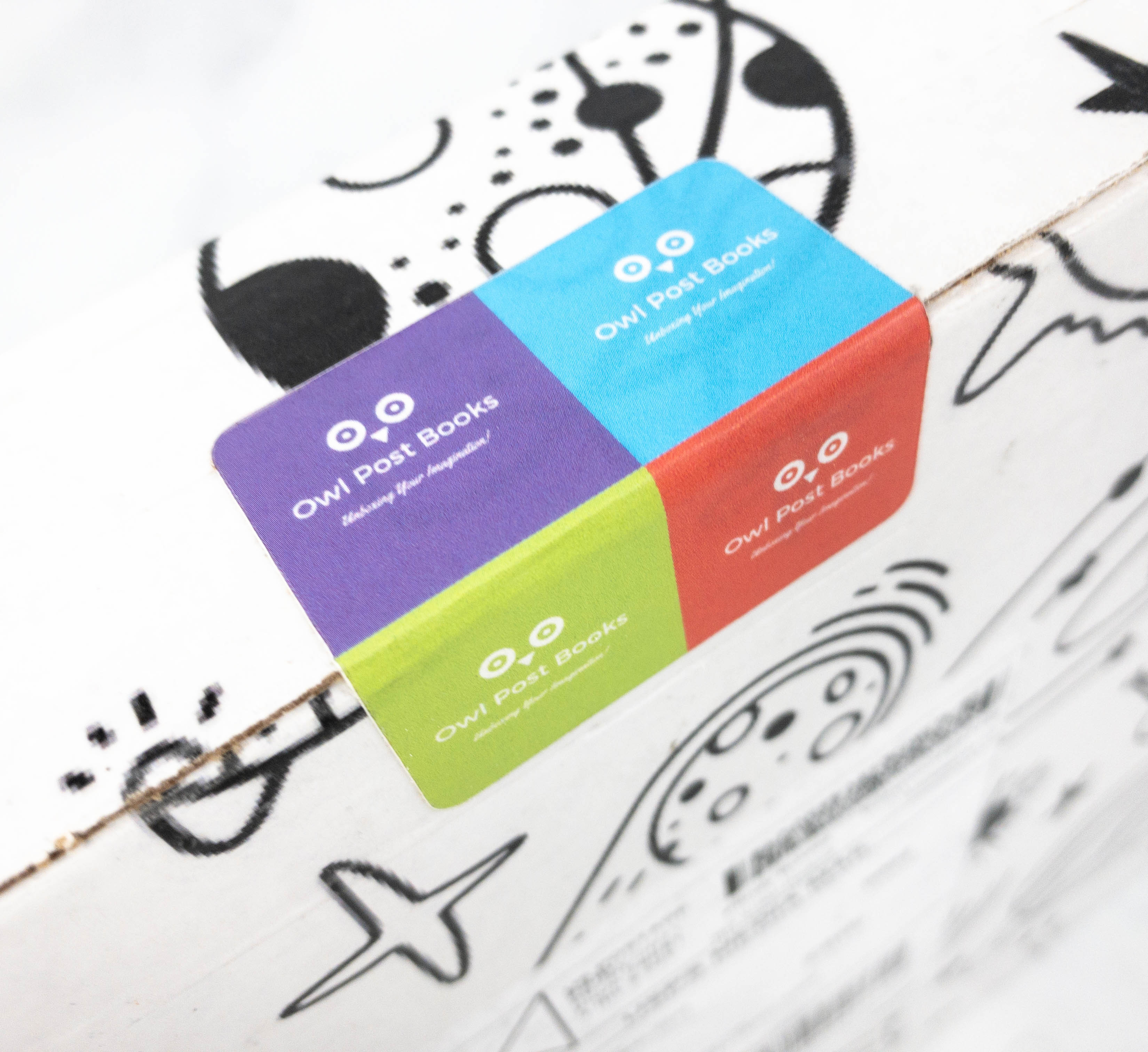 The box is sealed by an Owl Post Books sticker.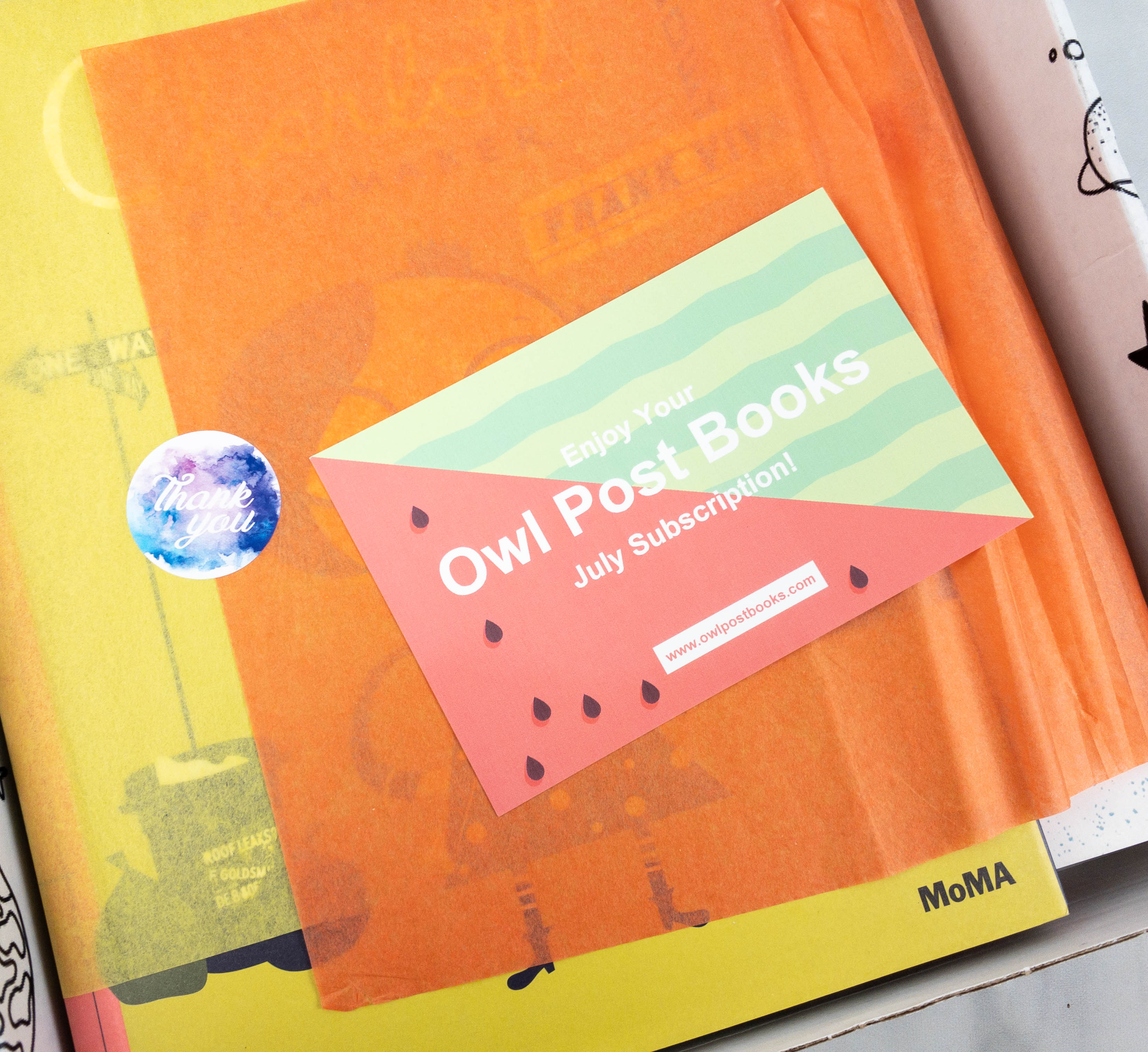 All the books arrived in great condition!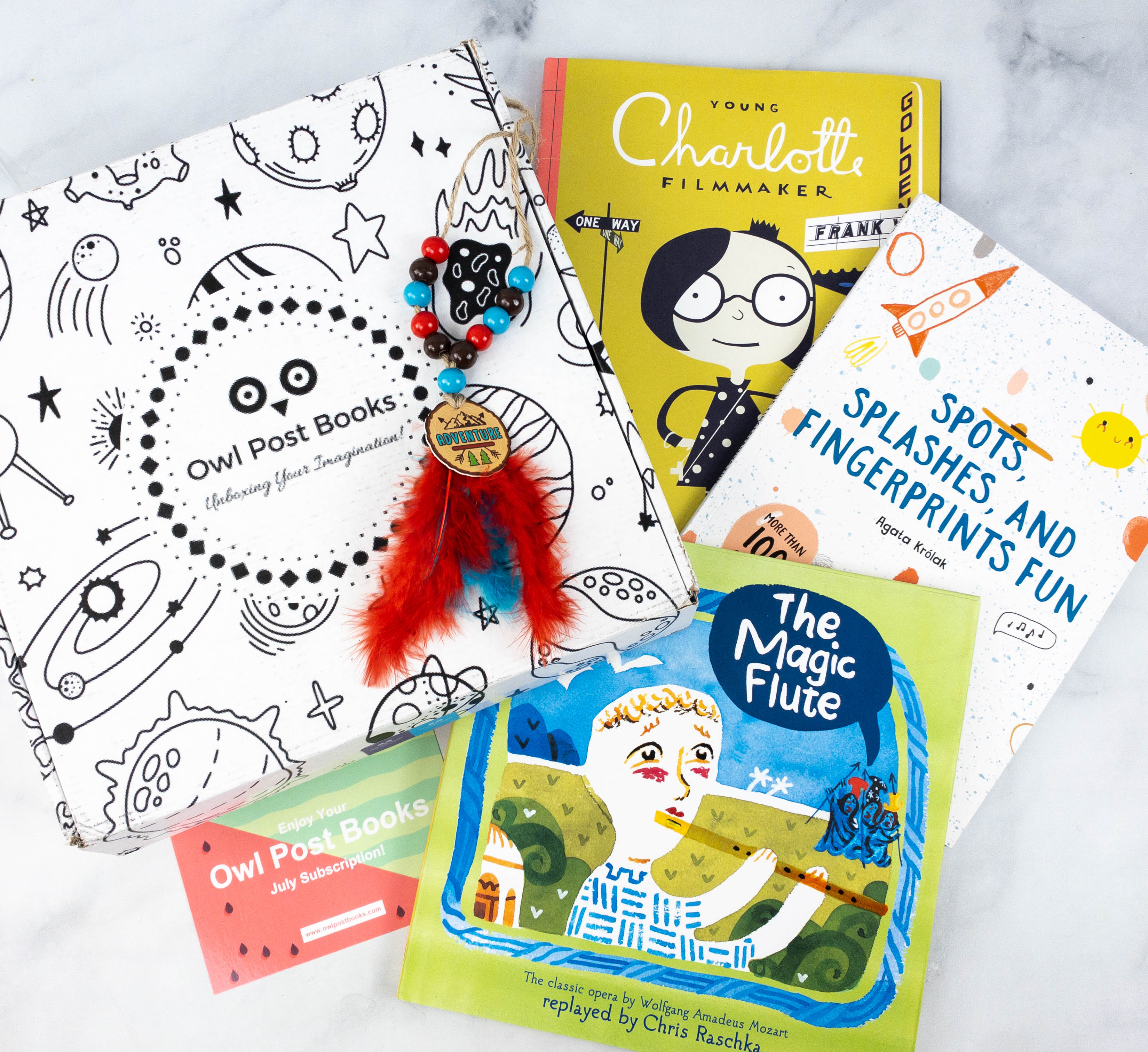 Everything in my box!
Each box includes a toy or item in line with the book's theme. This month, they sent a feather necklace craft kit! It includes all the materials and a sheet that contains instructions on how to make it.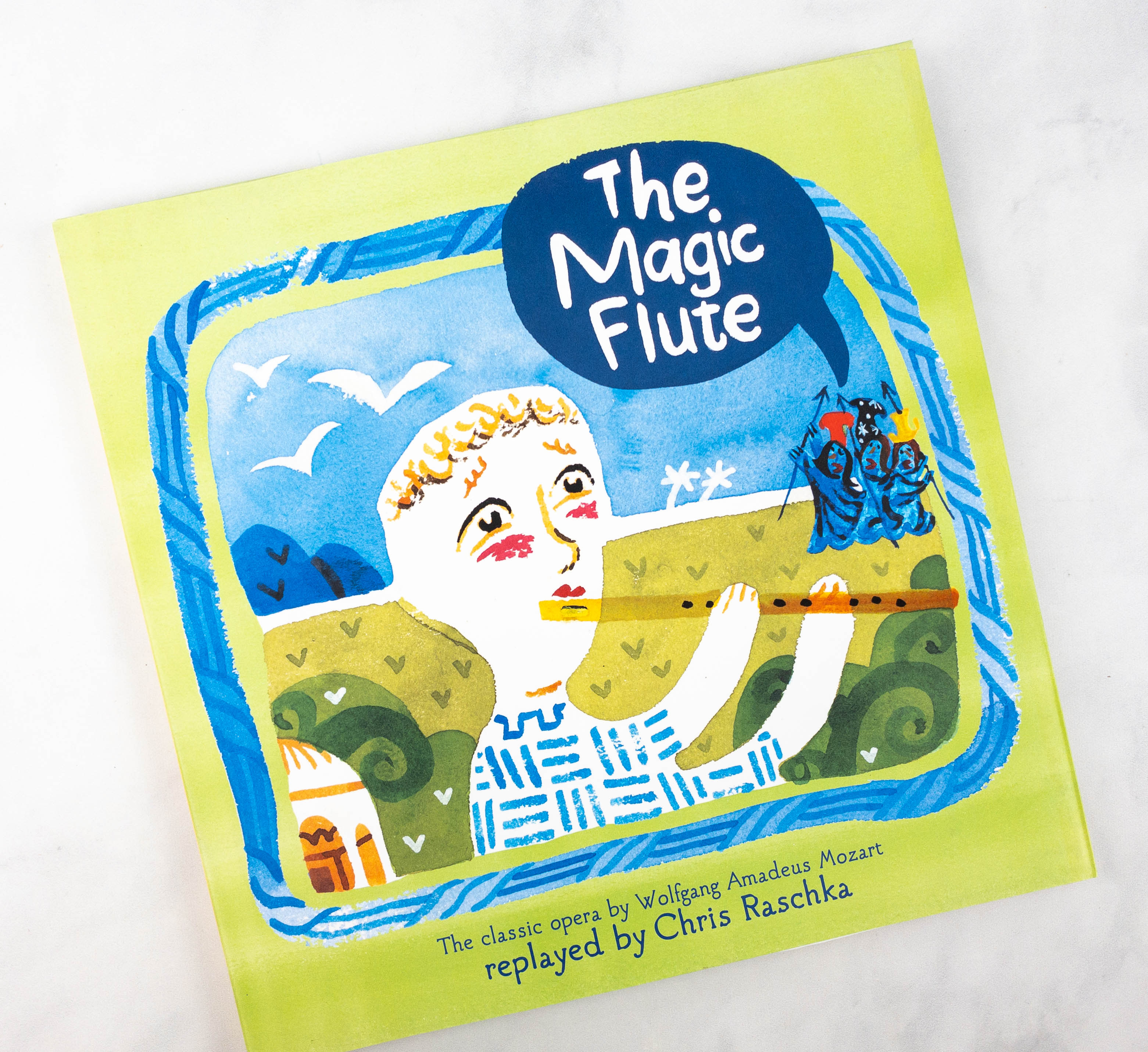 The Magic Flute by Chris Raschka ($17.99)
From Caldecott Medalist and New York Times bestselling author-illustrator Chris Raschka comes a gorgeously illustrated retelling of Mozart's classic opera, The Magic Flute.

The Magic Flute is the favorite choice of many opera lovers. But ask any of them to tell you the rambunctious, mystical, and downright oddball story of the opera and no two tellers will agree.

Enter Chris Raschka, an opera goer himself. His stunning version of the original plot and the otherworldly events which inspired Mozart's glorious music showcases his interpretation from the storytelling front curtain at the start, to the radiant finale at the end. Readers will be exclaiming, Bravo!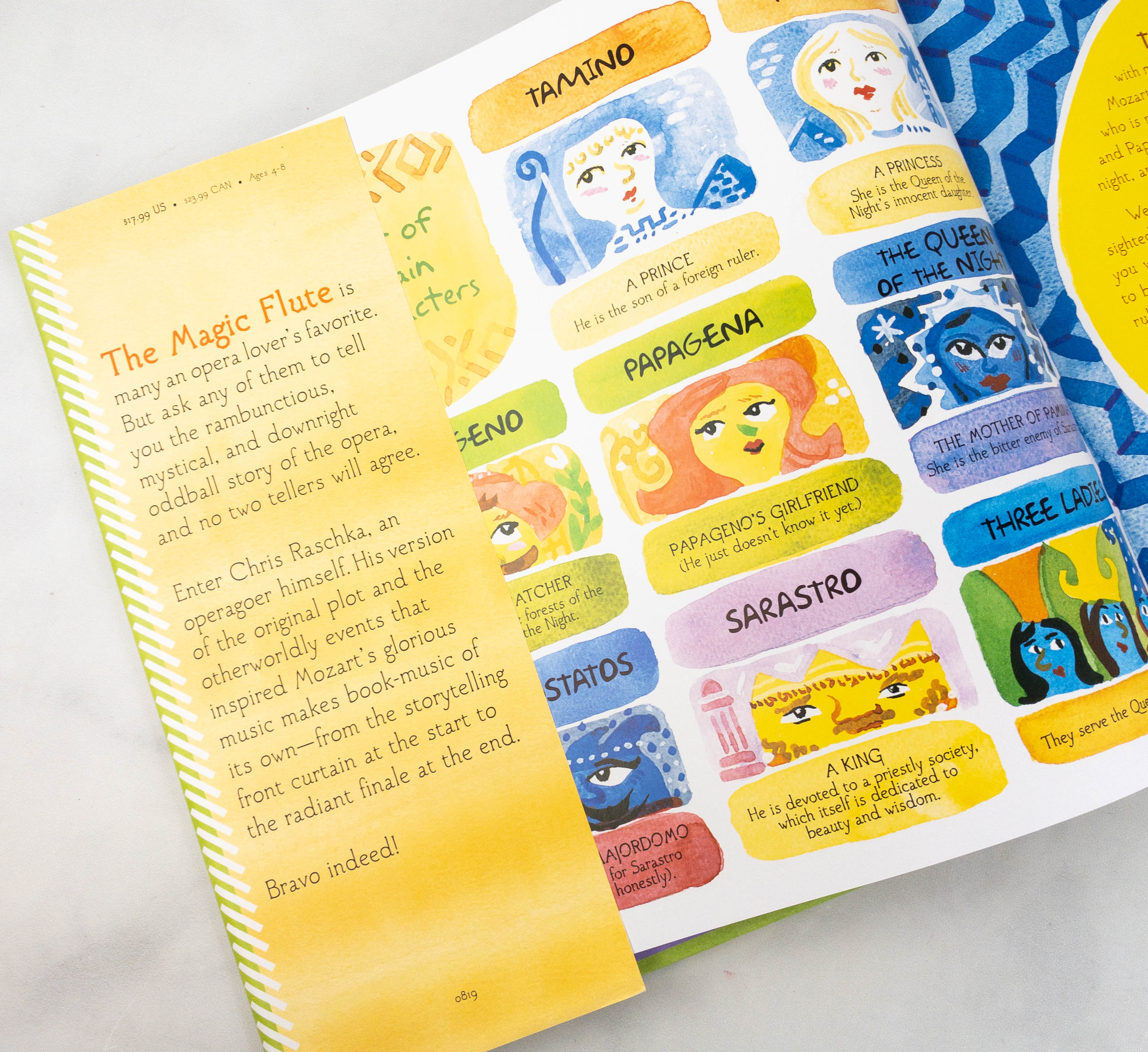 The flap of the dust jacket has the story synopsis. There's also a list of the characters from the story, with illustrations.
It's a beautifully illustrated retelling of Mozart's classic opera, The Magic Flute.
Here's a sweet scene showing Papagena and Papageno. If you're looking for a music-related book for kids, this is a good one! Our kids love the opera so they were absolutely thrilled with this book and it's a great way to entice any child with these classic stories!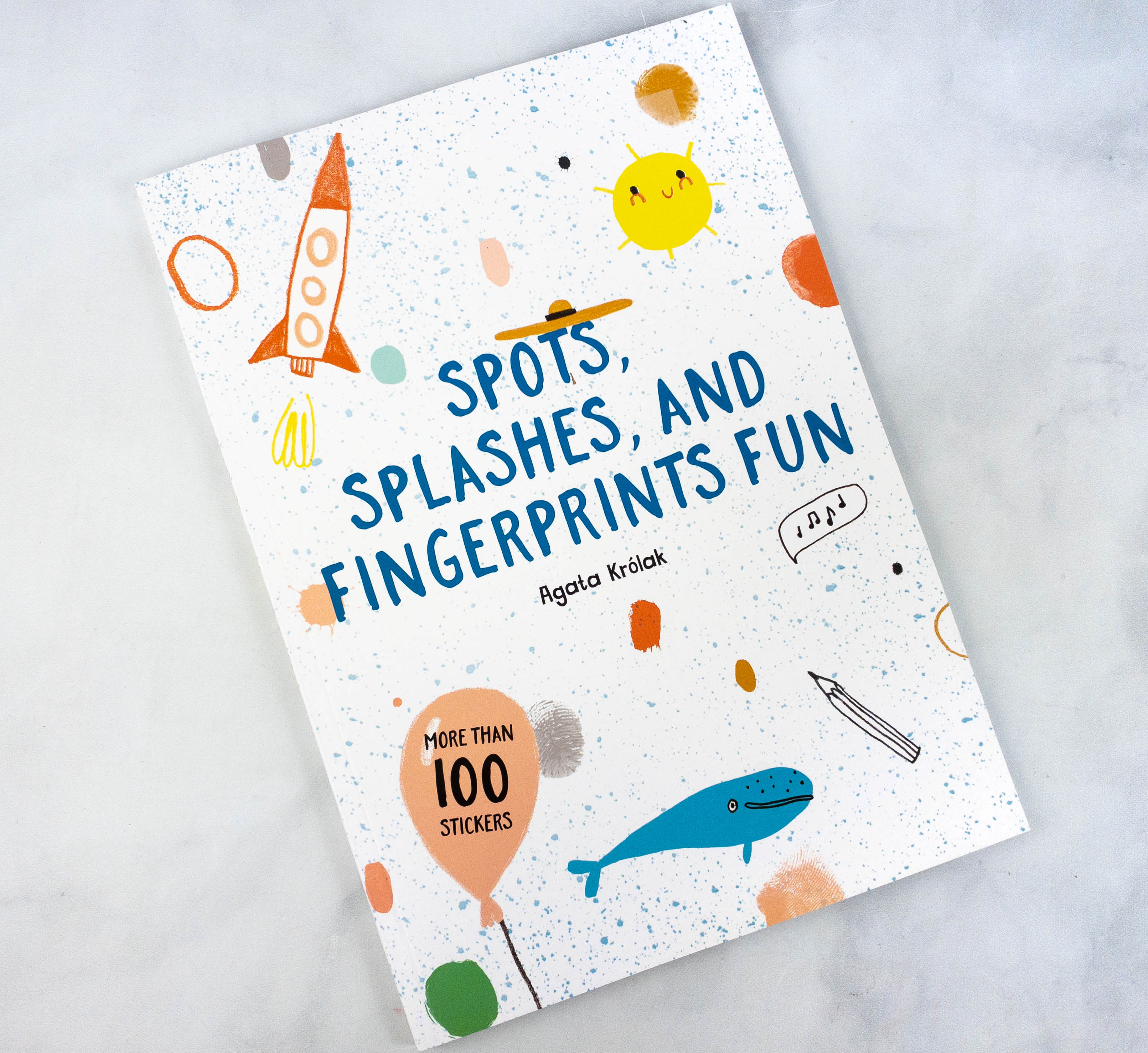 Spots, Splashes, and Fingerprints Fun by Agata Królak ($)
Kids can get messy—and creative—with this cool guide to creating hands-on art.

Who needs a brush when you have fingers? With just their own hands, kids can complete this imaginative collection of fun pictures. The prompts will start them off, and then their imaginations can go wild decorating pillows with patterns, creating a spotted code, making fingerprint clouds to hide the sun, and so much more!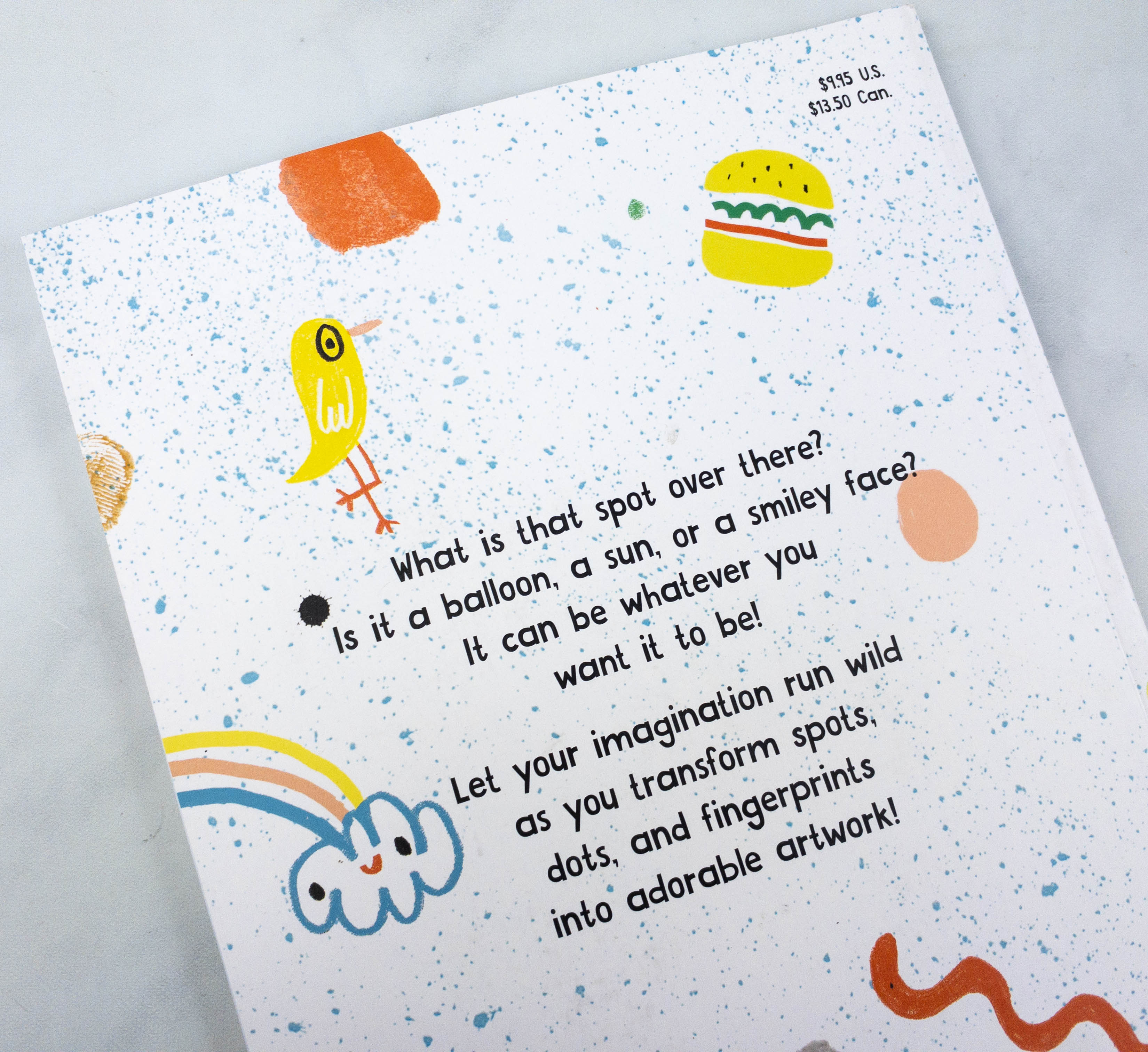 Here's a book that contains hands-on activities for kids.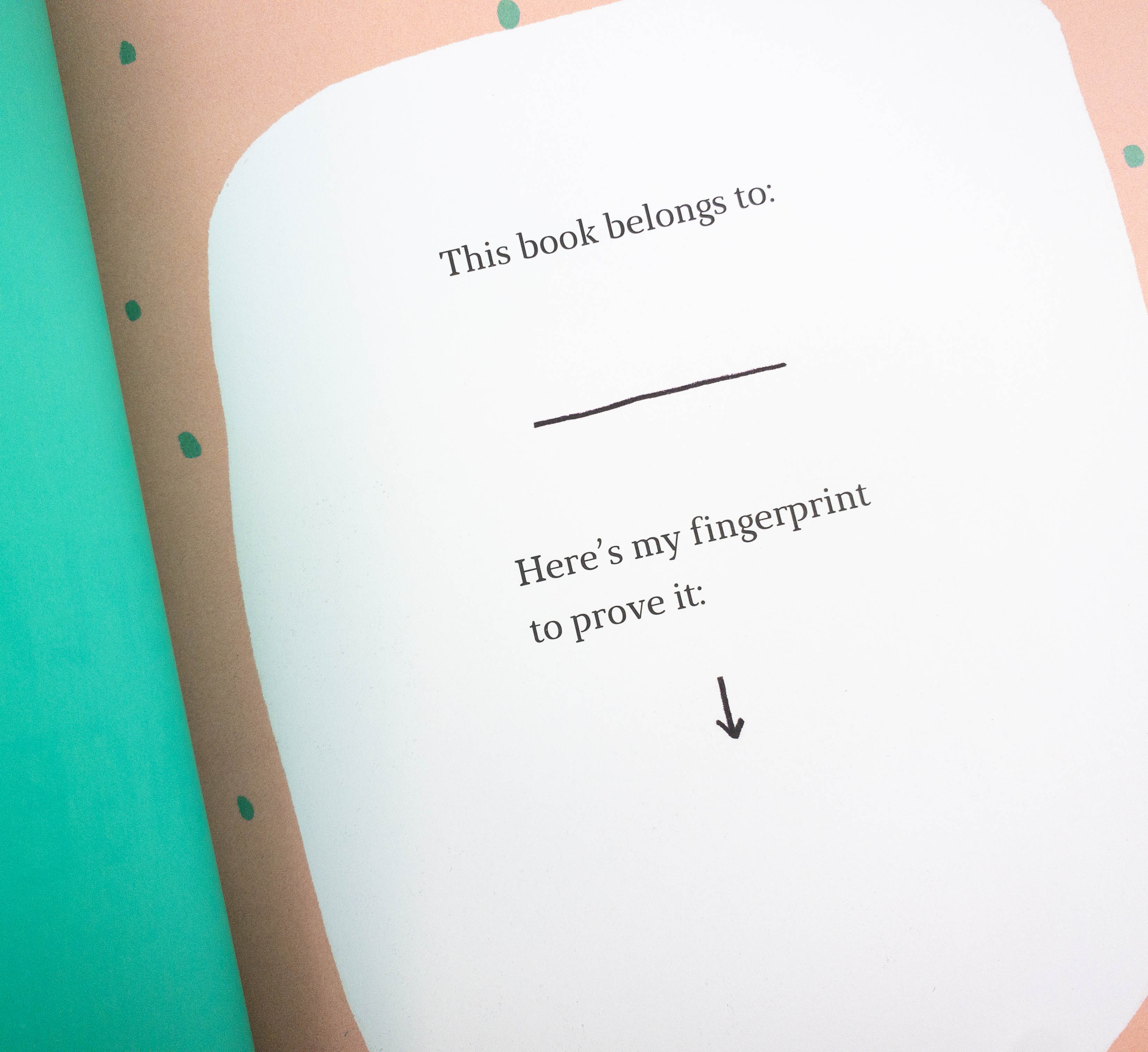 Inside, there's a space where kids can write their name. They are also encouraged to put their fingerprint on it!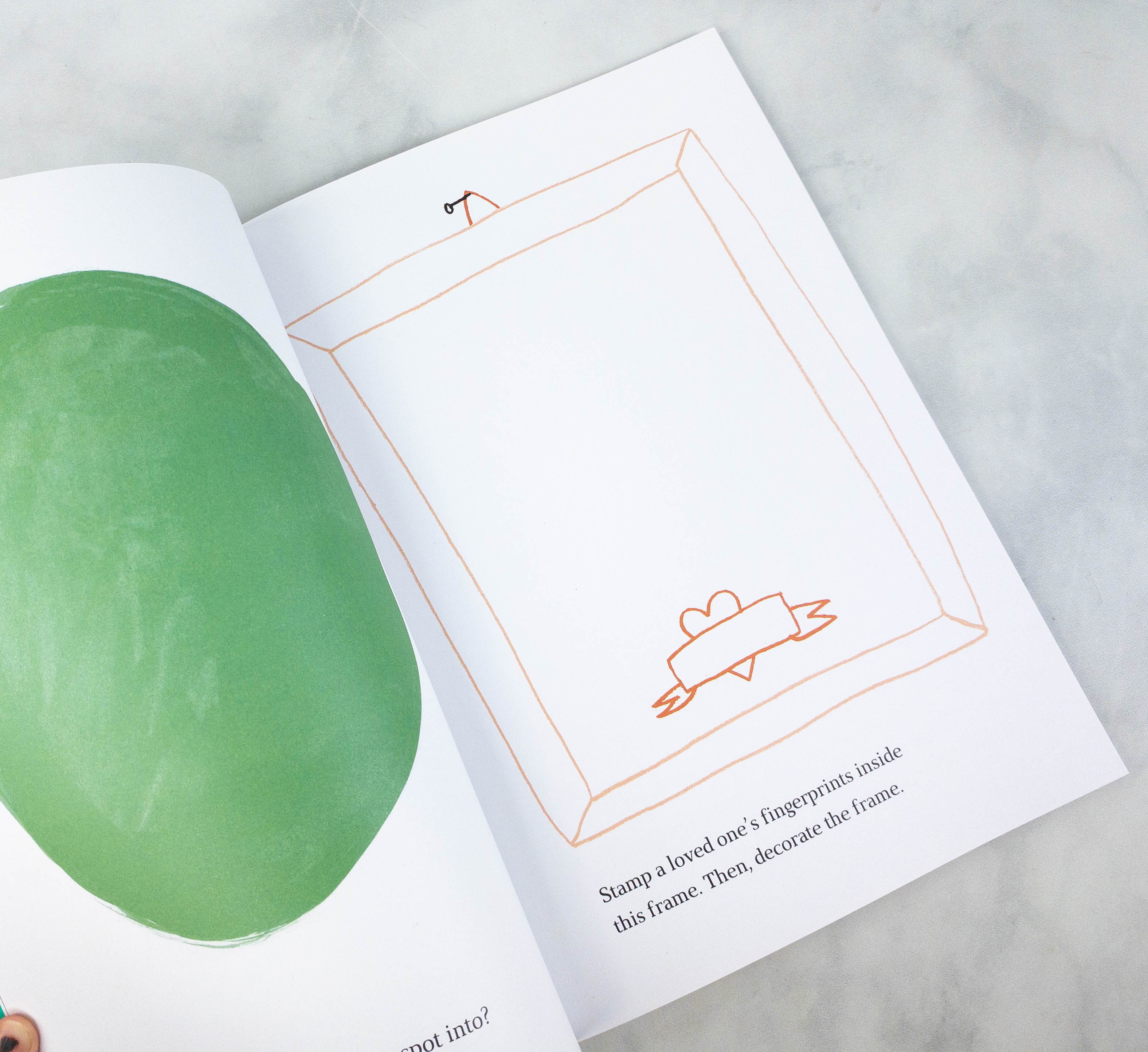 There are different prompts on each page. It's a great way to encourage them to be creative with some messy fun!
The prompts are easy to understand and to follow, making them kid-friendly. There's no need for crayons, pens, or brushes, because all they will need are their hands!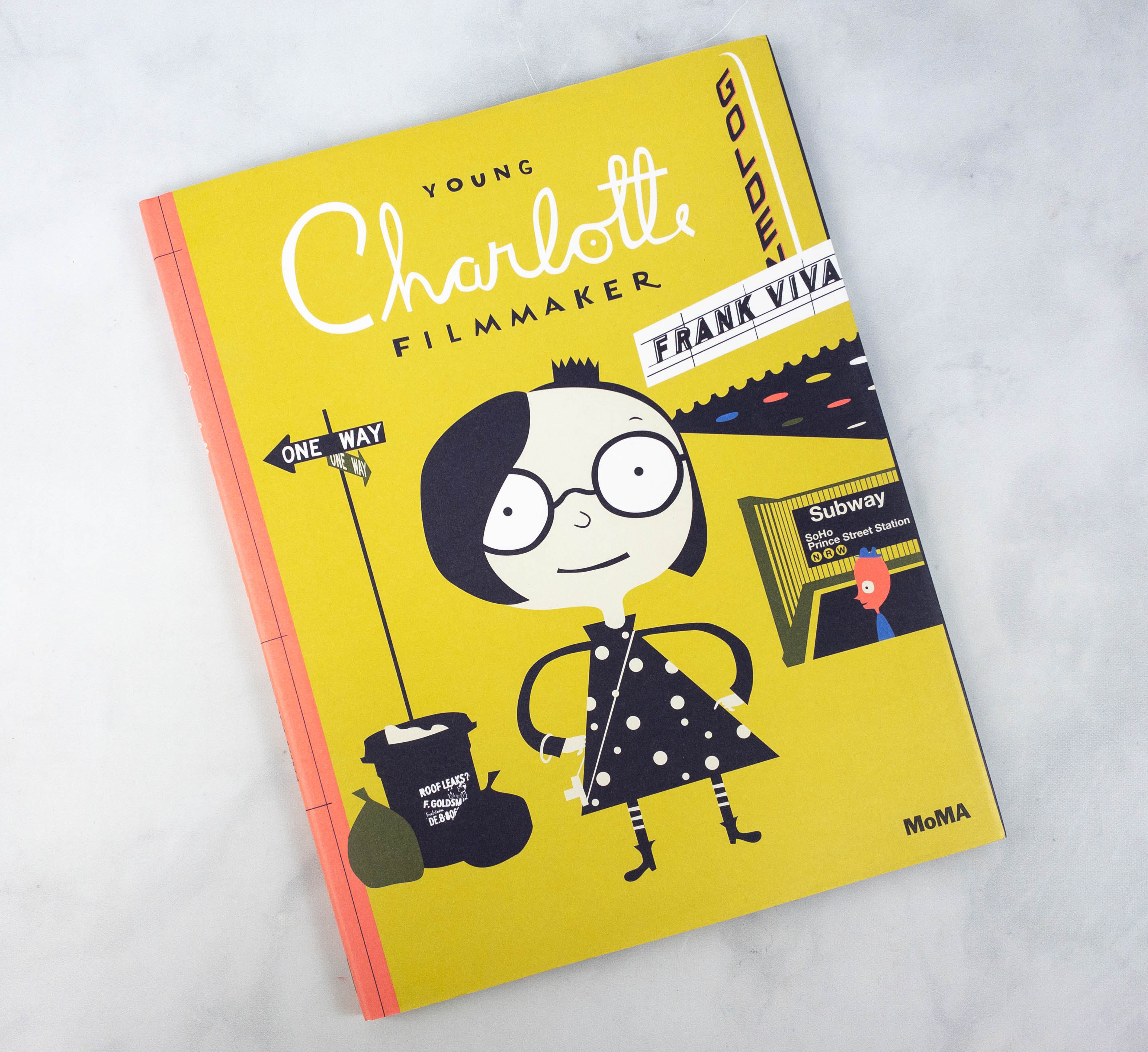 Young Charlotte Filmmaker by Frank Viva ($15.80)
Young Charlotte is a filmmaker who loves everything that's black and white, including spiders, penguins, and the old movies that she sees with her dad at the Golden Theatre (where the floors are sticky). With her camera at the ready wherever she goes, she finds inspiration for movies everywhere she looks. But when her colorful parents and colorful classmates just don't "get" her, she's ready to give up—until a lucky encounter with a film curator at The Museum of Modern Art in New York changes her perspective. Inspired by the films she sees at MoMA and stories of other pioneering directors, Charlotte gets to work. And it's hard work! But when her movie finally premieres at the Museum, Charlotte is thrilled to be doing exactly what she loves best.

A follow-up to Frank Viva's Young Frank, Architect and perfect for film lovers, aspiring directors, and artists of all stripes, Young Charlotte, Filmmaker is an inspiring tale.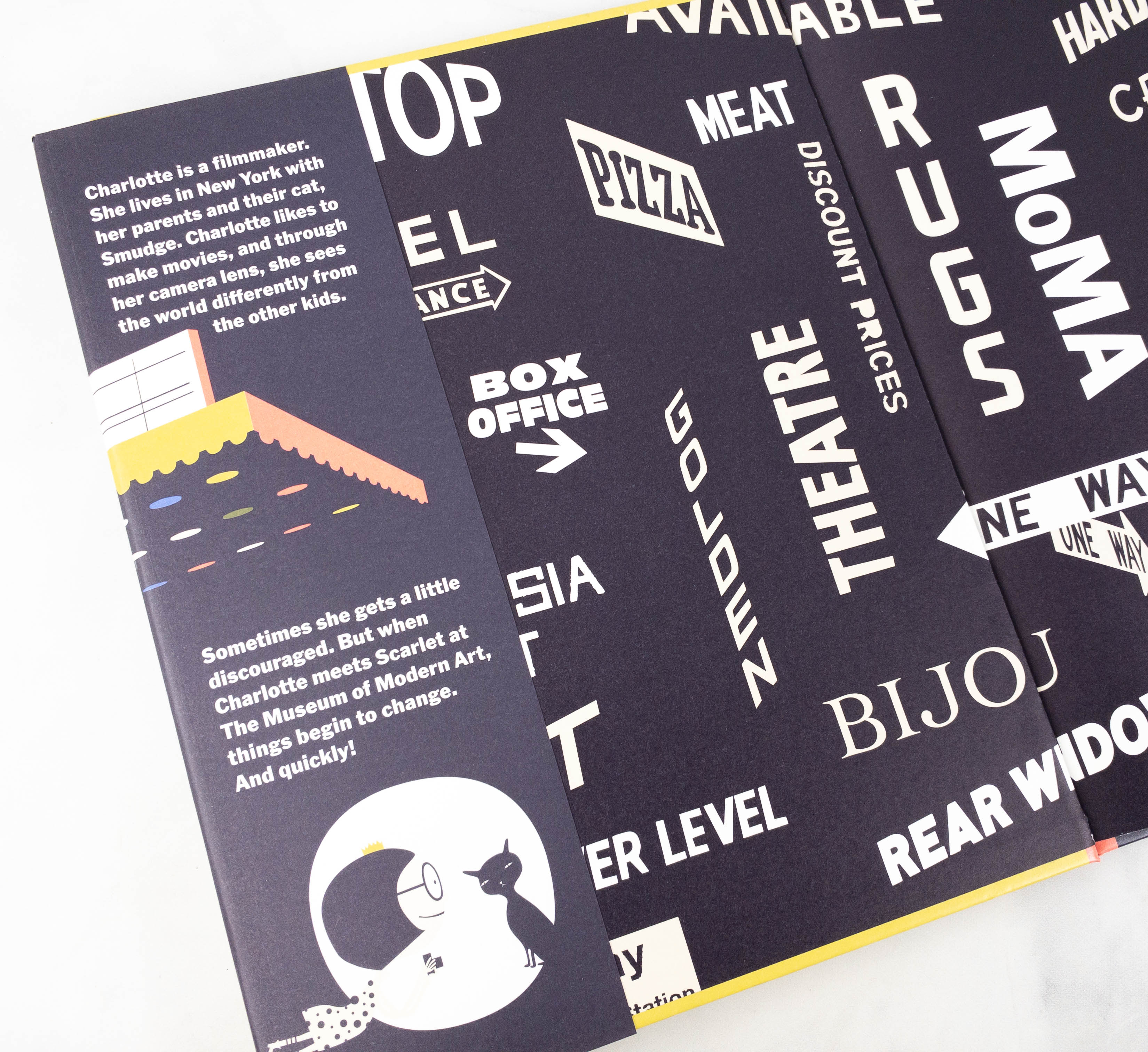 The last book in the box would appeal to kids who are interested in films!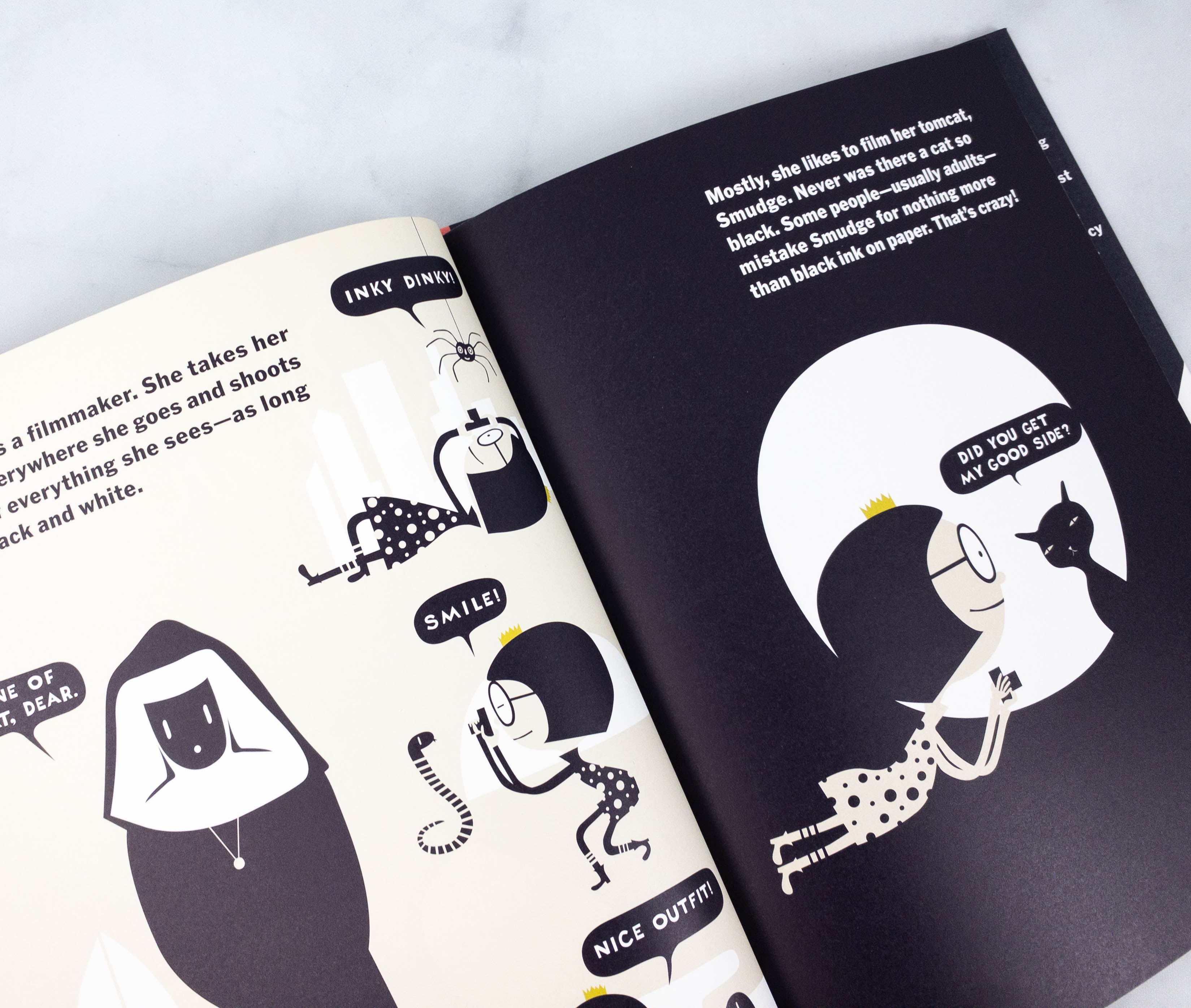 The story revolves around Charlotte, a filmmaker. She likes anything that's black and white. Thus, the illustrations in this book are also mostly in black and white!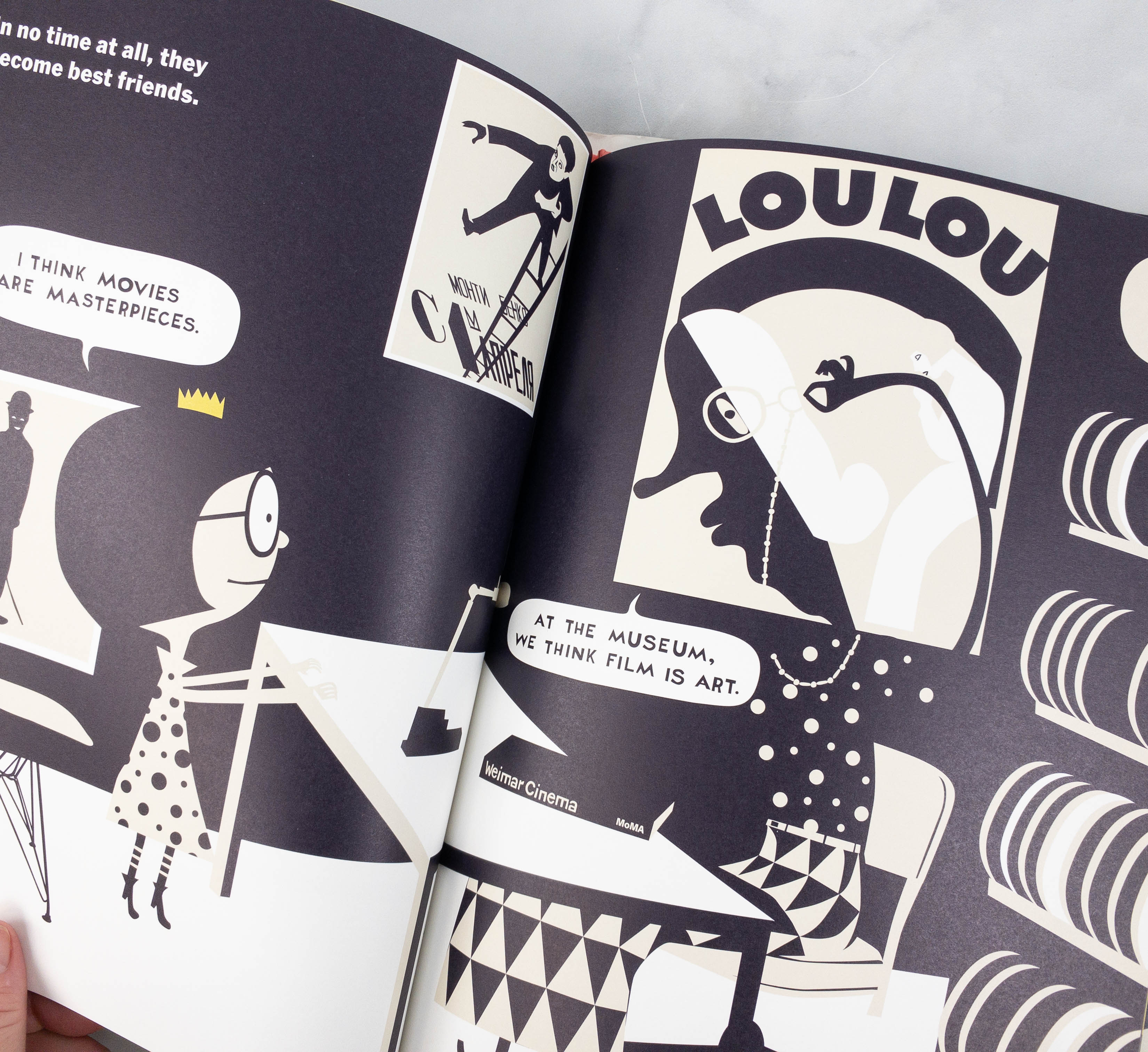 The story encourages kids to pursue their passion, and also to understand that people see the world differently! What a great book from MoMA!
Owl Post Books sends fun and age-appropriate reads every month, and this month's box is not an exception! There's a book that features an illustrated retelling of Mozart's classic opera, a fun activity book where kids are encouraged to be as creative as they want, and a book with a filmmaker as the main character. My kids loved all of them! The necklace making kit was also a nice addition to the box. Overall, this is a good box to get if you want books tailored to a child's age. There are 3 books in each box, so you can easily build a children's book collection as well.
What do you think of this month's box? Let us know your comments!
Visit Owl Post Books Imagination Box to subscribe or find out more!