nmnl (nomakenolife) is a monthly beauty subscription box by the brains behind Tokyo Treat and Yume Twins. Each box has 8-9 Japanese and Korean beauty items, which may include skincare, makeup, hair care, bath & body items, and beauty tools. The subscription is $35 per month, but it can go lower if you subscribe to a longer subscription plan. It's $33.5 per month on a 3-month prepaid plan, $32 per month on a 6-month prepaid plan, and $31.5 on a 12-month prepaid plan.
Nomakenolife's subscription box made the list in our 2021 readers' choice picks of best makeup subscription boxes!
DEAL: For a limited time only, use the coupon code KITTY to get FREE Kitty Glam Bonus!
Monthly plan: FREE Pure Smile Cat Sheet Mask
3 month plan: FREE Disney Aristocats Marie Lip Tint
6 month plan: FREE Nyarming Cat Paw Brush
12 month plan: FREE Hello Kitty x Integrate Palette
There were no fillers inside but everything arrived in great condition.
There's a mini-magazine included in the box. This month's theme is Shibuya Summer!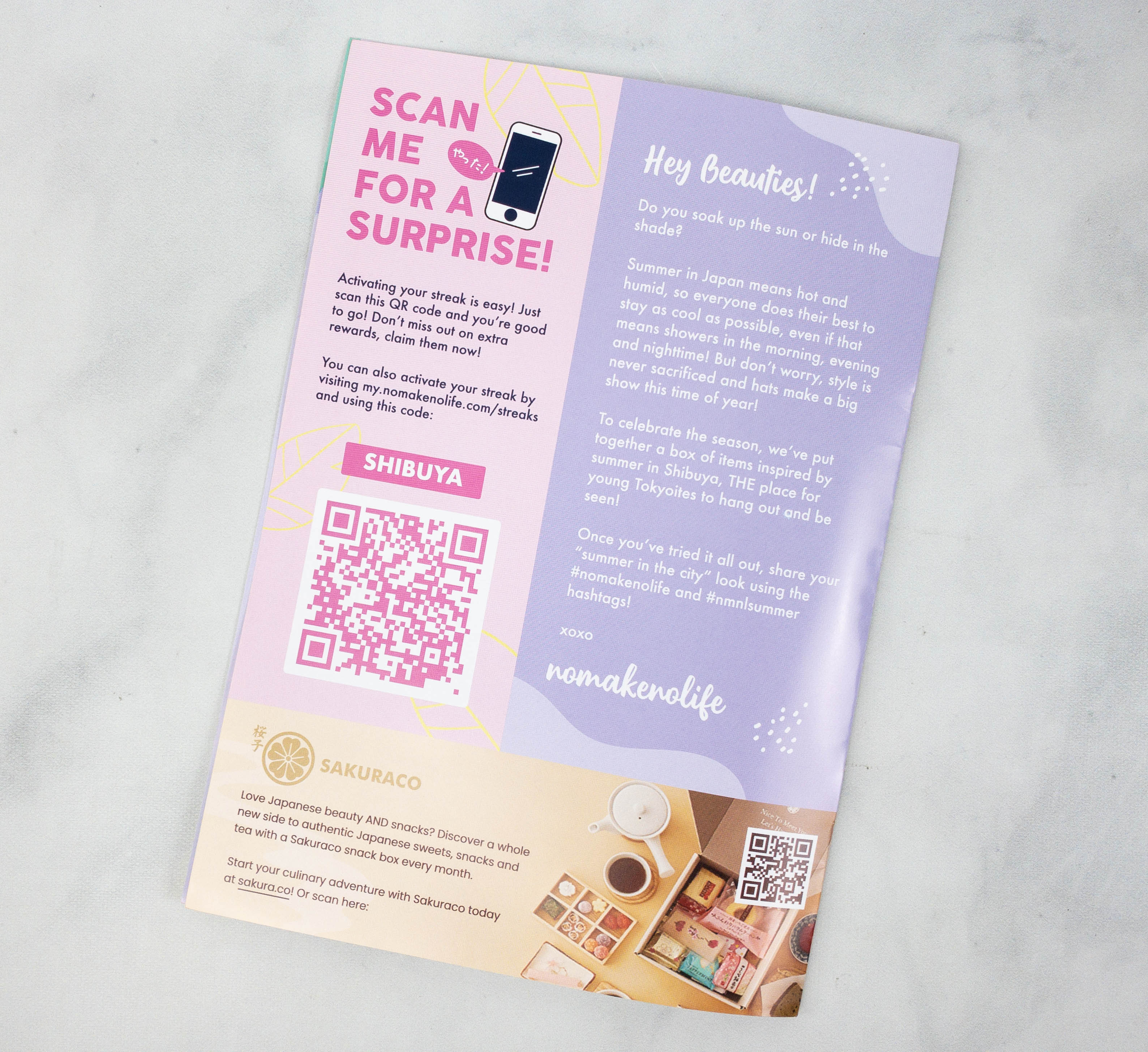 There's a message from nmnl, as well as a note about how to get a chance to win extra goodies from them by activating your streak.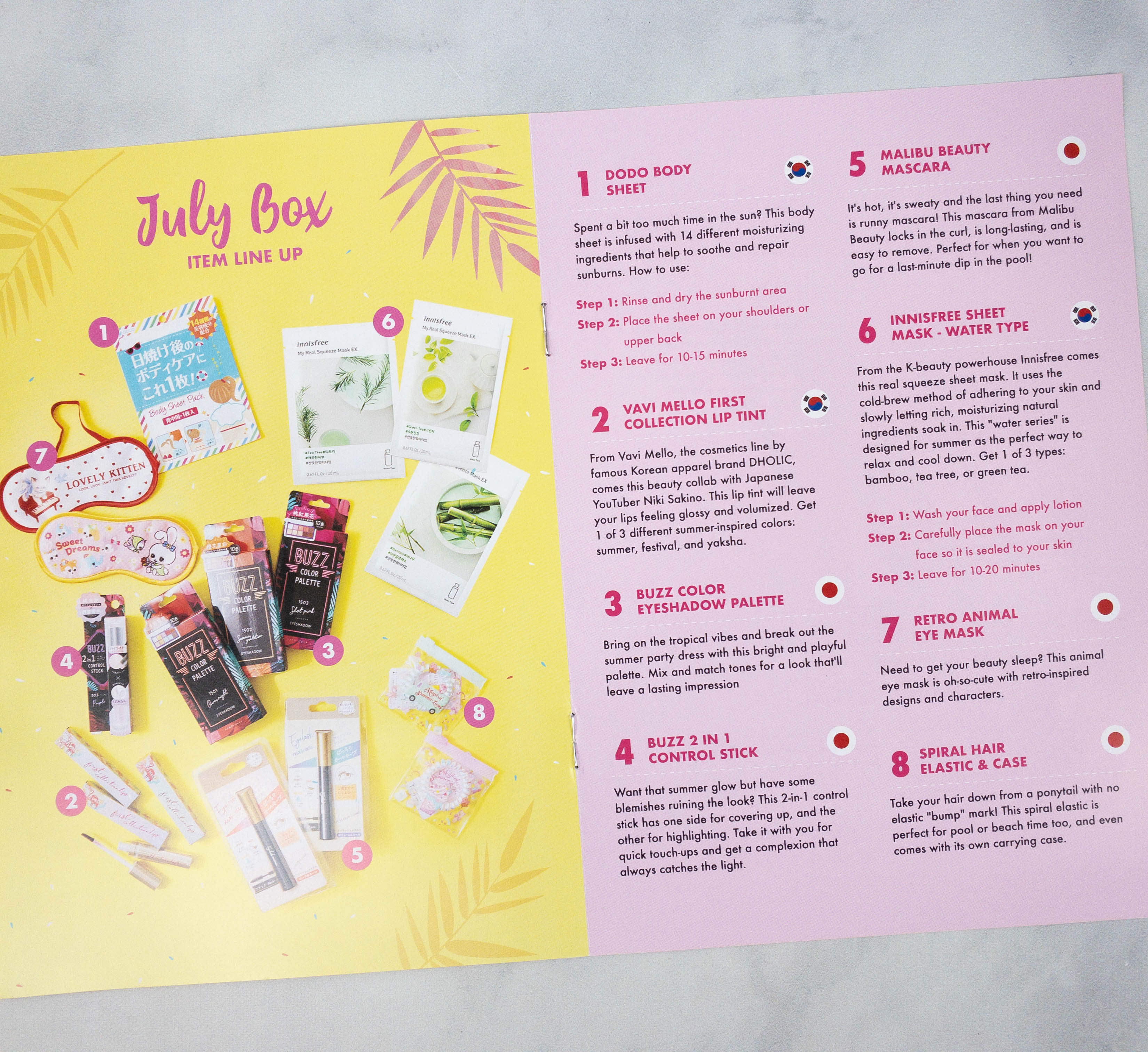 There's a list of items inside the box. They also included a group photo!
Here's a fun feature on what you can do when you've had too much sun! Let's hydrate!
Everything in my box!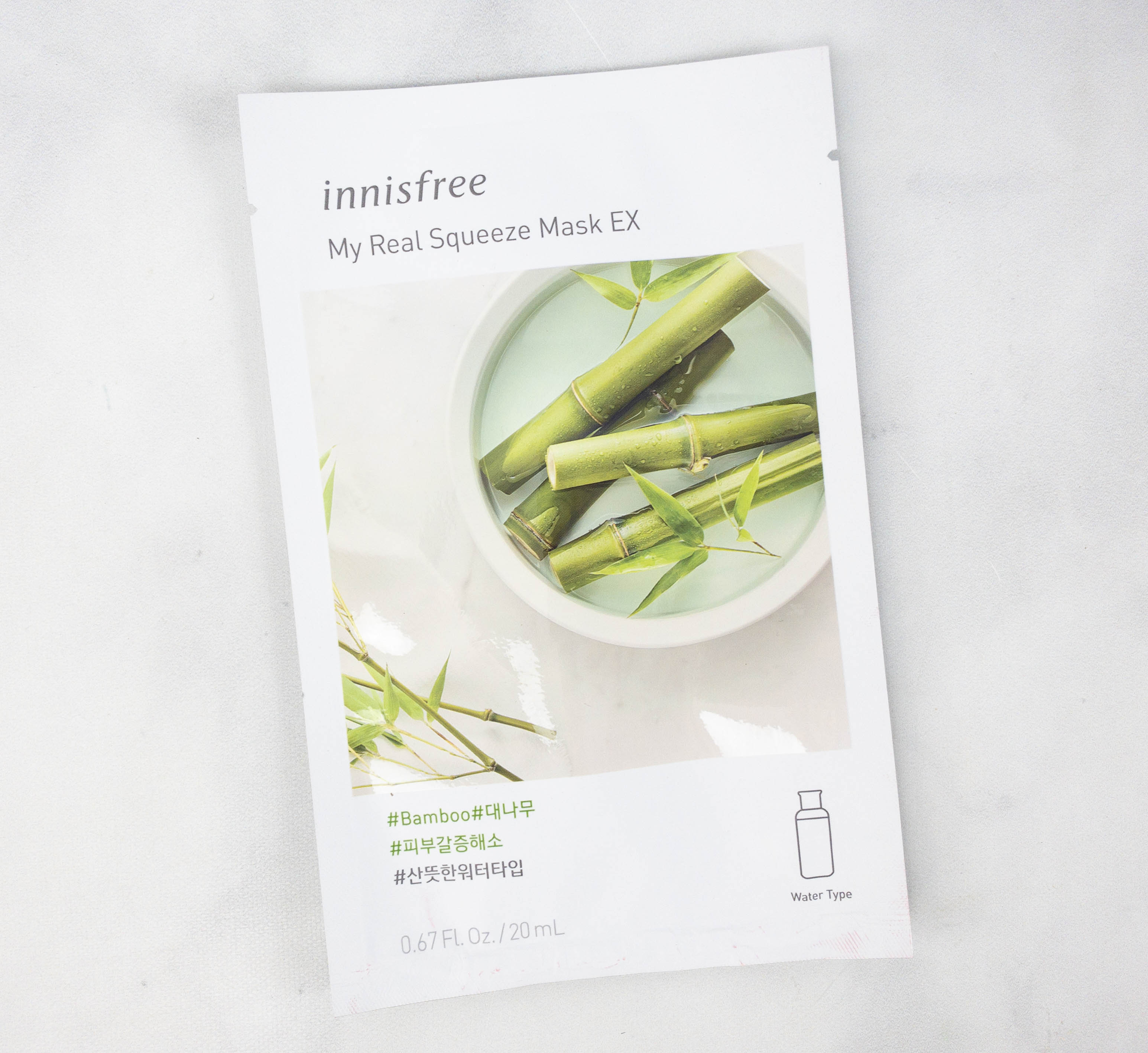 Innisfree Sheet Mask – Water Type. I like mask sheets because they're easy to use and they moisturize my skin in just a few minutes. This one contains bamboo which helps hydrate and firm up the skin, so it looks and feels healthier. Another thing to like about it is that it's made from a biodegradable material!
Dodo Body Sheet. Just in time for summer, they sent this pack of moisturizing sheets! These are great to bring when you're hitting the beach, because you can use it to soothe sunburns. Aside from providing a soothing sensation, it restores and reinvigorates the skin as well. They recommend applying this on your back after a bath or shower, and leave it on for about 10-15 minutes to maximize the effects!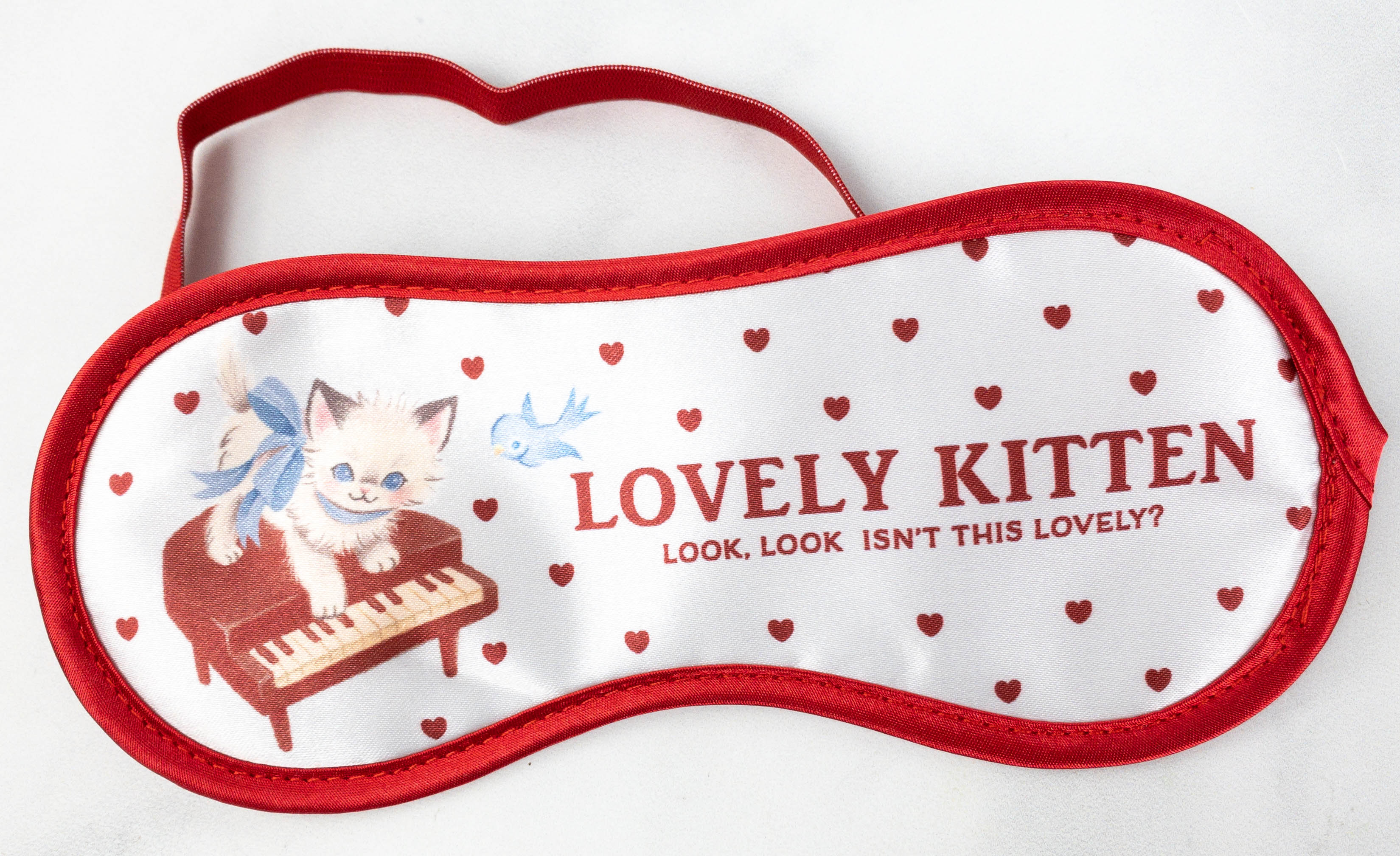 Retro Animal Eye Mask. This eye mask features a cute kitty print on top of a piano! It's great to use when traveling or simply when you want a relaxing nap time at home.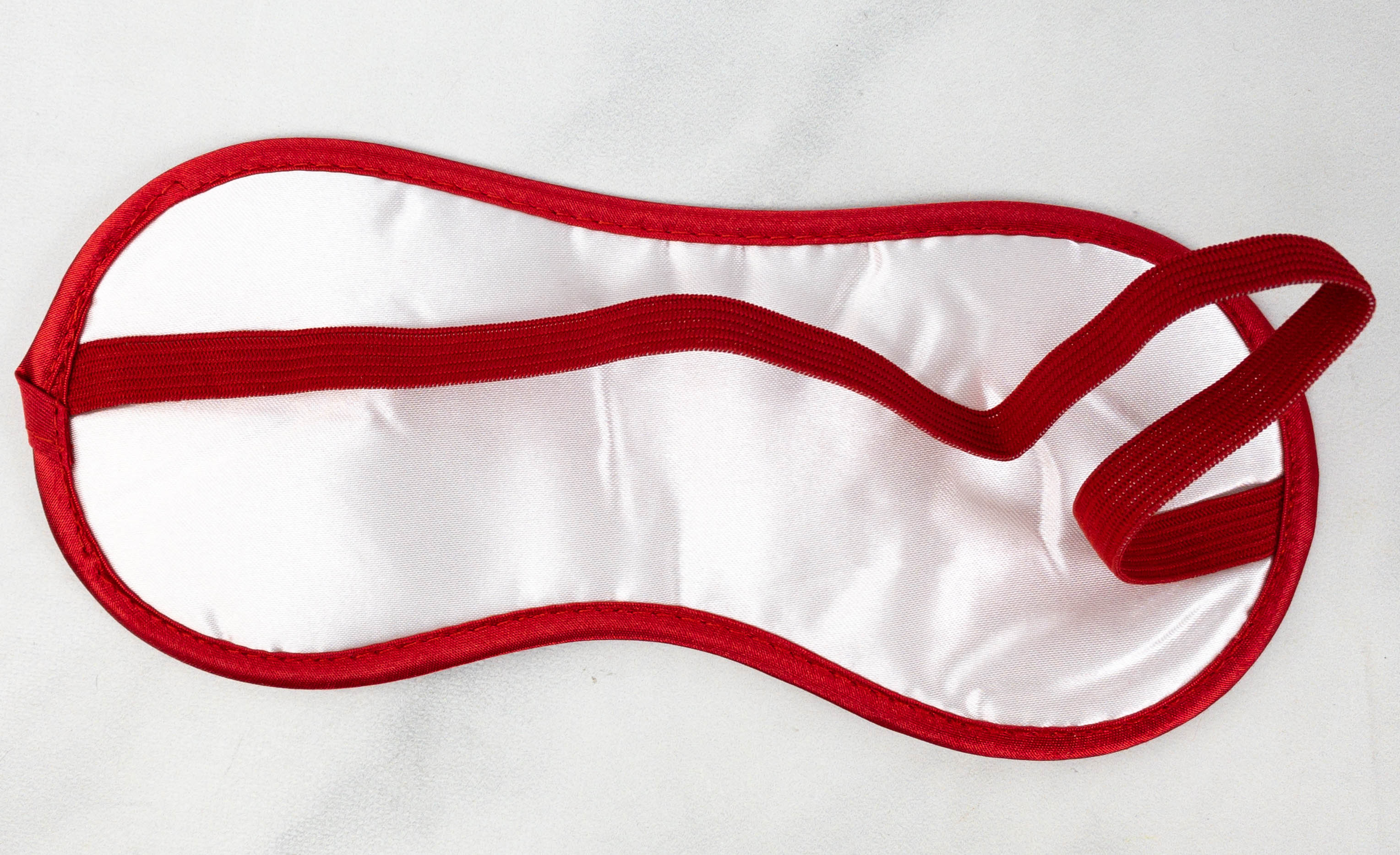 The inner lining is made out of silk so it's gentle on the face and it won't leave marks on your eye area!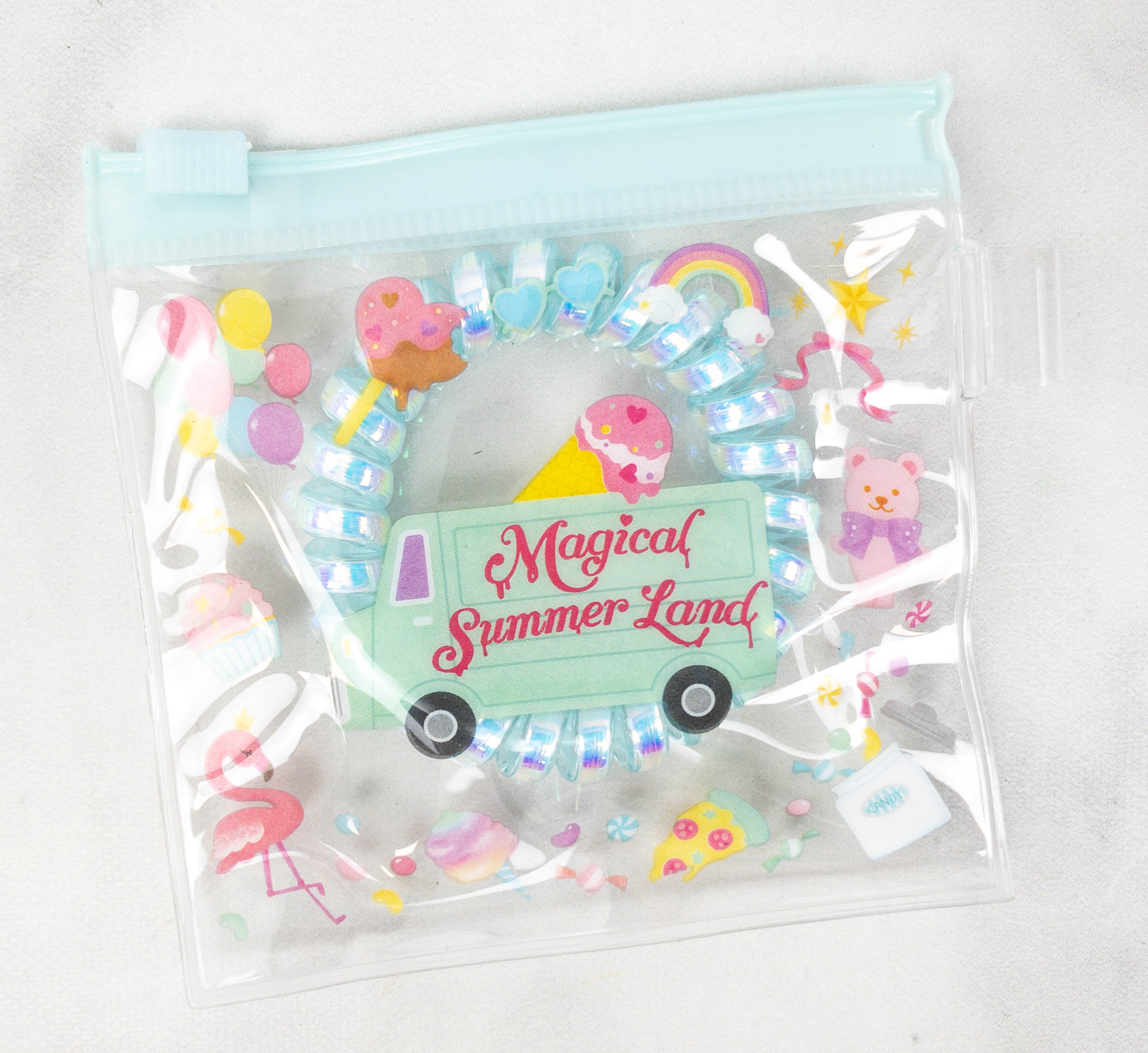 Spiral Hair Elastic & Case. I also received a hair tie, packed in a cute resealable and reusable pouch!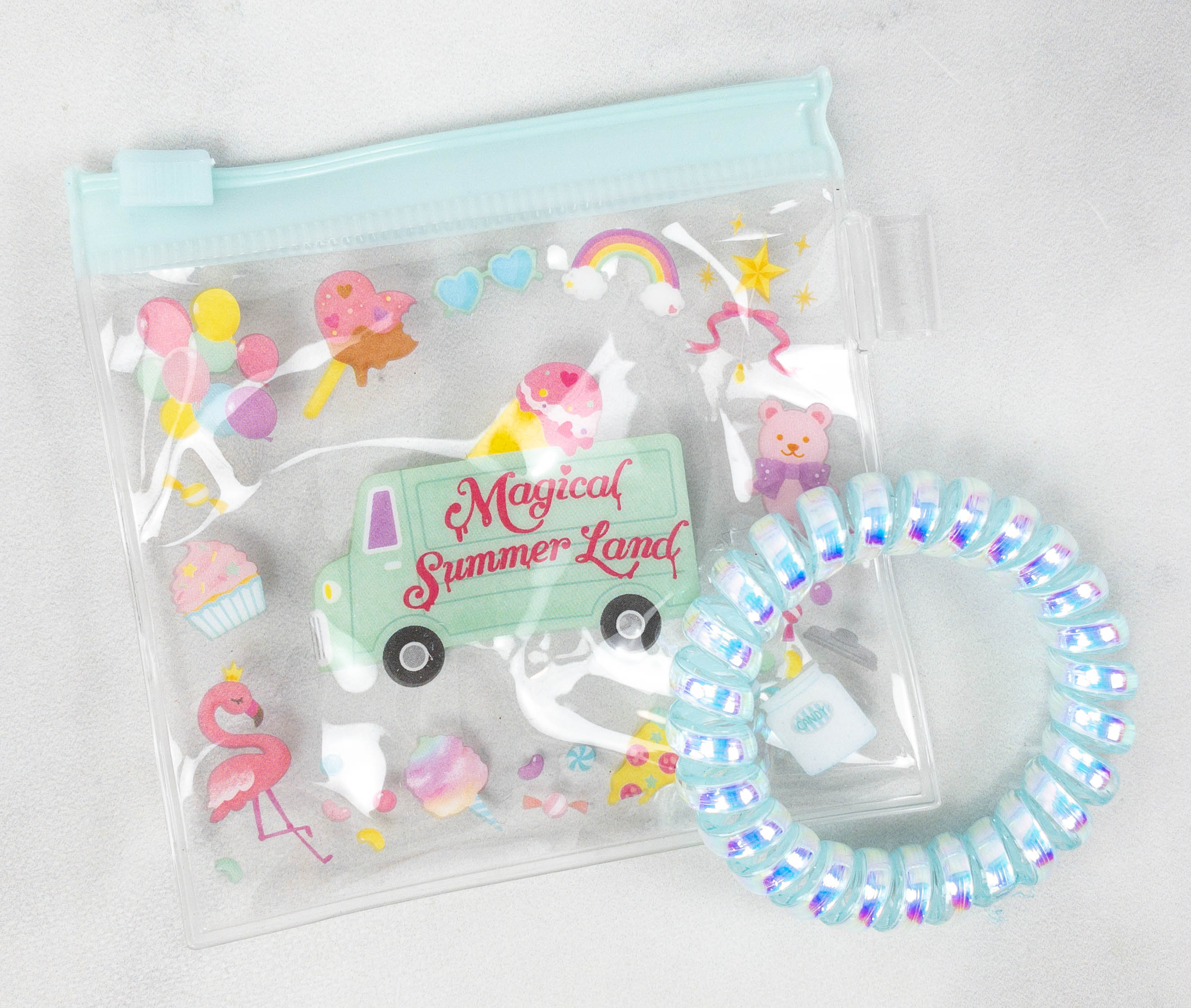 The hair elastic has a holographic color.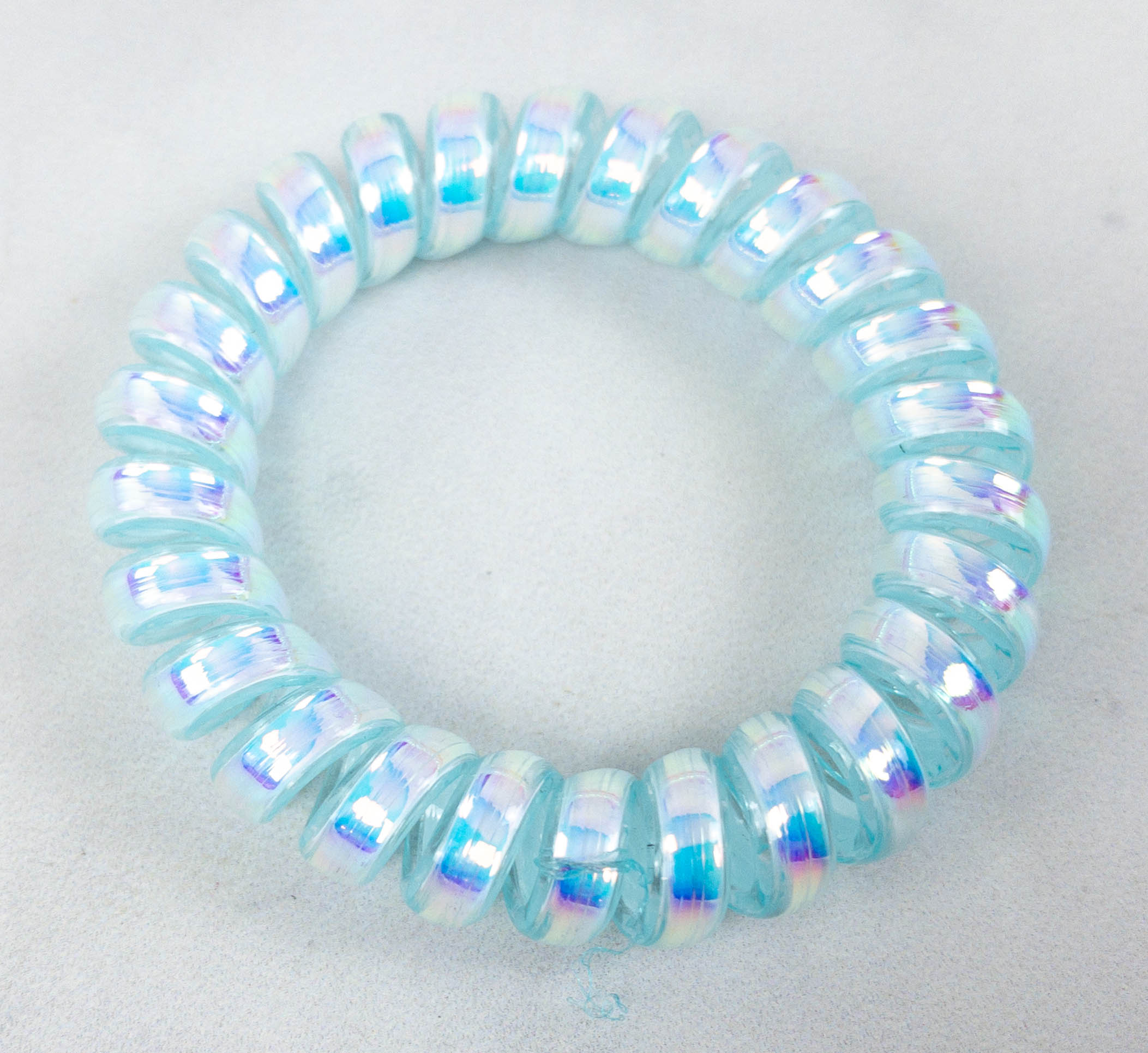 This is a great way to keep hair out of your face. It also holds the hair neatly without tugging, and it's really pretty!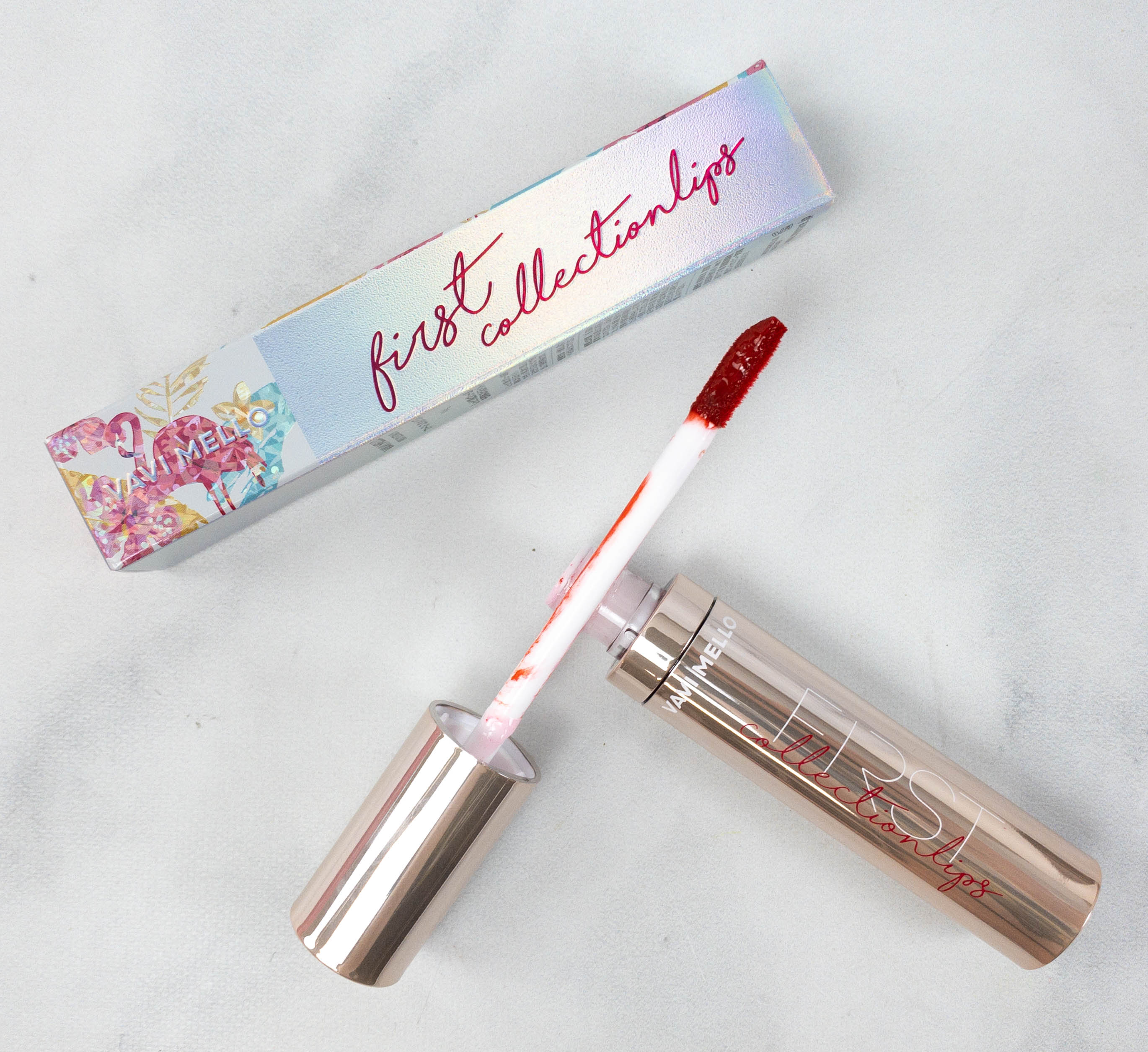 Vavi Mello First Collection Lip Tint. It's a stunning red lip tint! It's well-pigmented but it doesn't dry out my lips. I like using this for an effortless pop of color on my lips, especially when I'm not in the mood for a full face of makeup. The formula is also pretty lightweight.
Buzz 2 in 1 Control Stick. This single stick features a concealer on one end and a highlighter on the other end. The concealer provides good coverage, while the highlighter is blendable. I like multi-use products like this because they are easy to bring especially when traveling.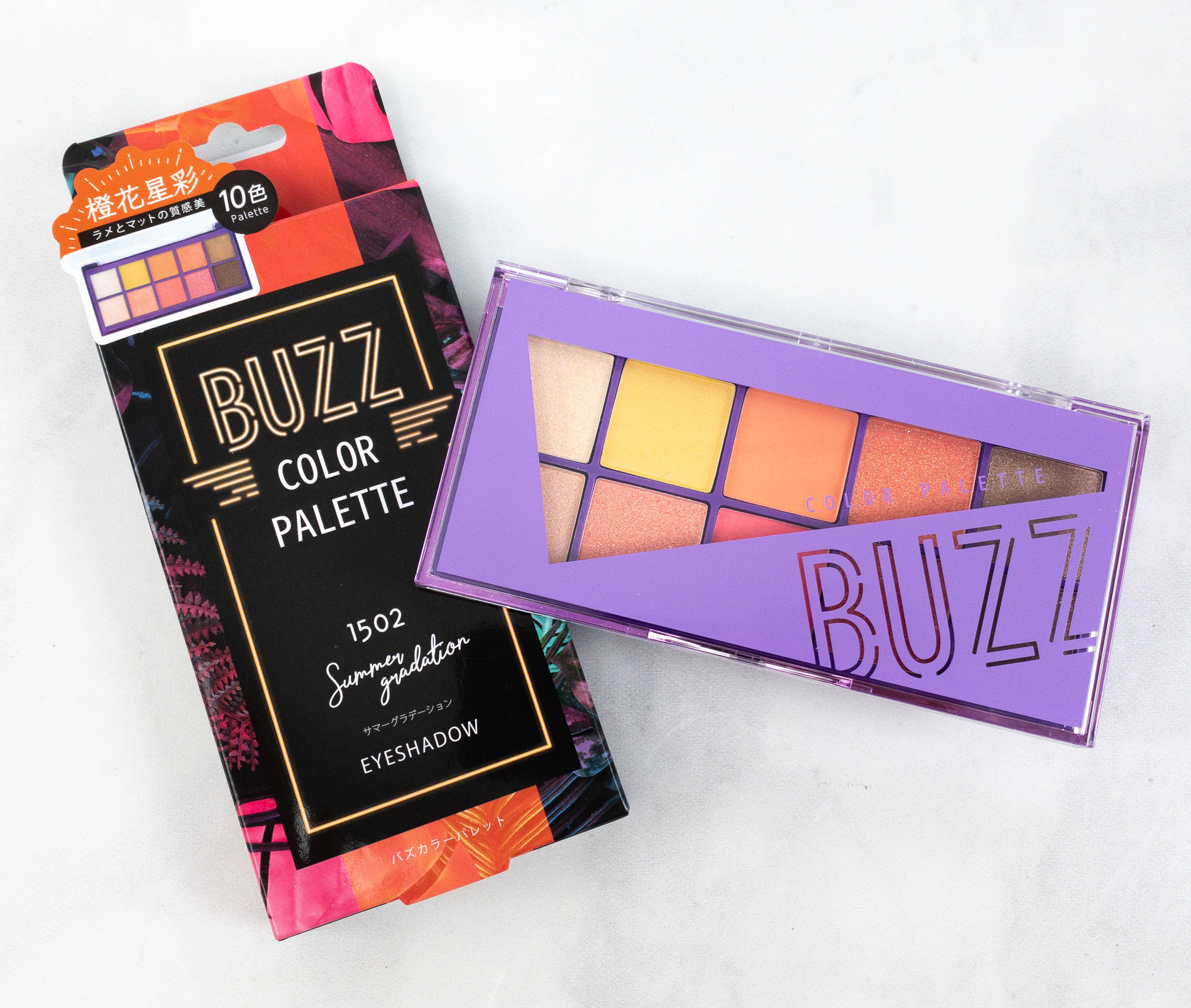 Buzz Color Eyeshadow Palette. They also sent an eyeshadow palette and right off the bat, I knew this will be very useful because it contains lovely neutrals as well as a nice dose of colors!
The pigment is good, it's not full on but it's there and it's buildable. The shade selection is also great and you can use this palette for day to night transition looks!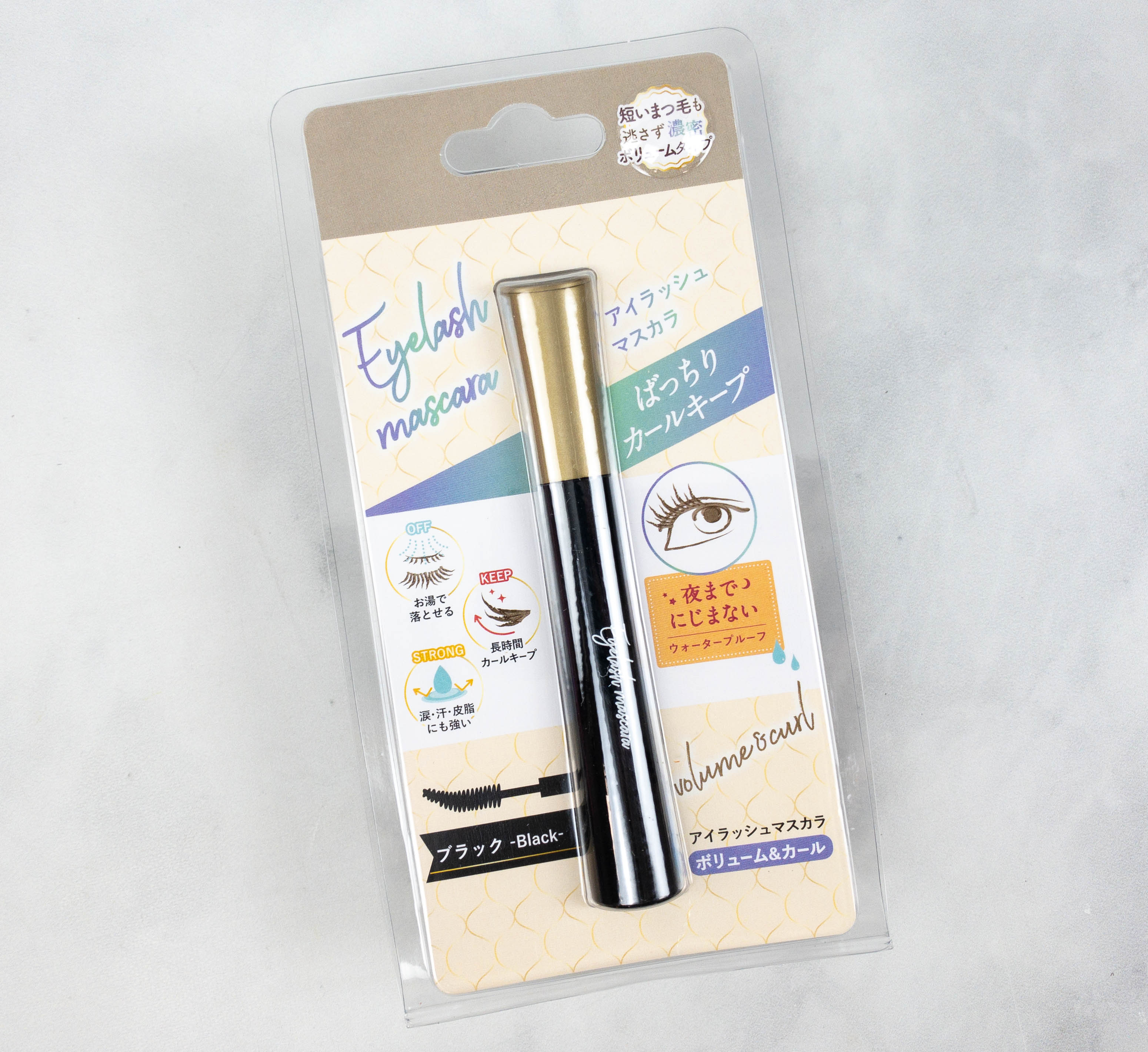 Malibu Beauty Mascara. Lastly, here's a mascara and I like it because it gives off a striking black color that really helps accentuate my eyes.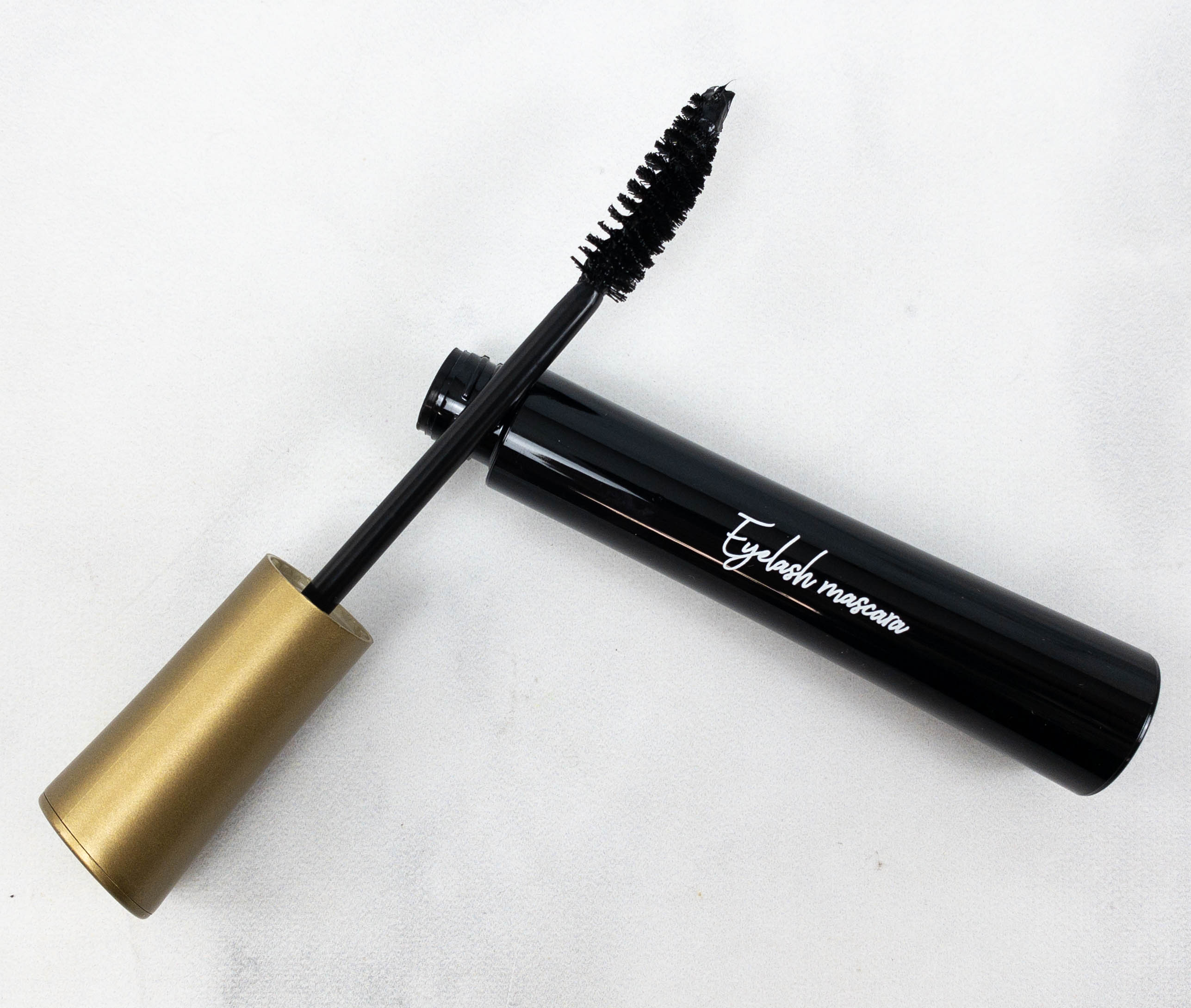 It provides additional length while also volumizing the lashes, making it look fuller!
It's another jampacked box from nmnl! They always send fun, useful, and trendy beauty items from Japan and Korea, and this curation is not an exception. I can already create a full face of makeup from the items in the box, which include a lip tint, an eyeshadow palette, and a mascara. There's even a sheet mask which helps boost my skin's moisture, plus moisturizing sheets that help relieve sunburn. If you're a fan of Japanese or Korean beauty products, this subscription box is for you! The variety of makeup and skincare products they send is really good, and the best thing is that you don't have to spend a lot on shipping from overseas!
What did you think about this month's nomakenolife?