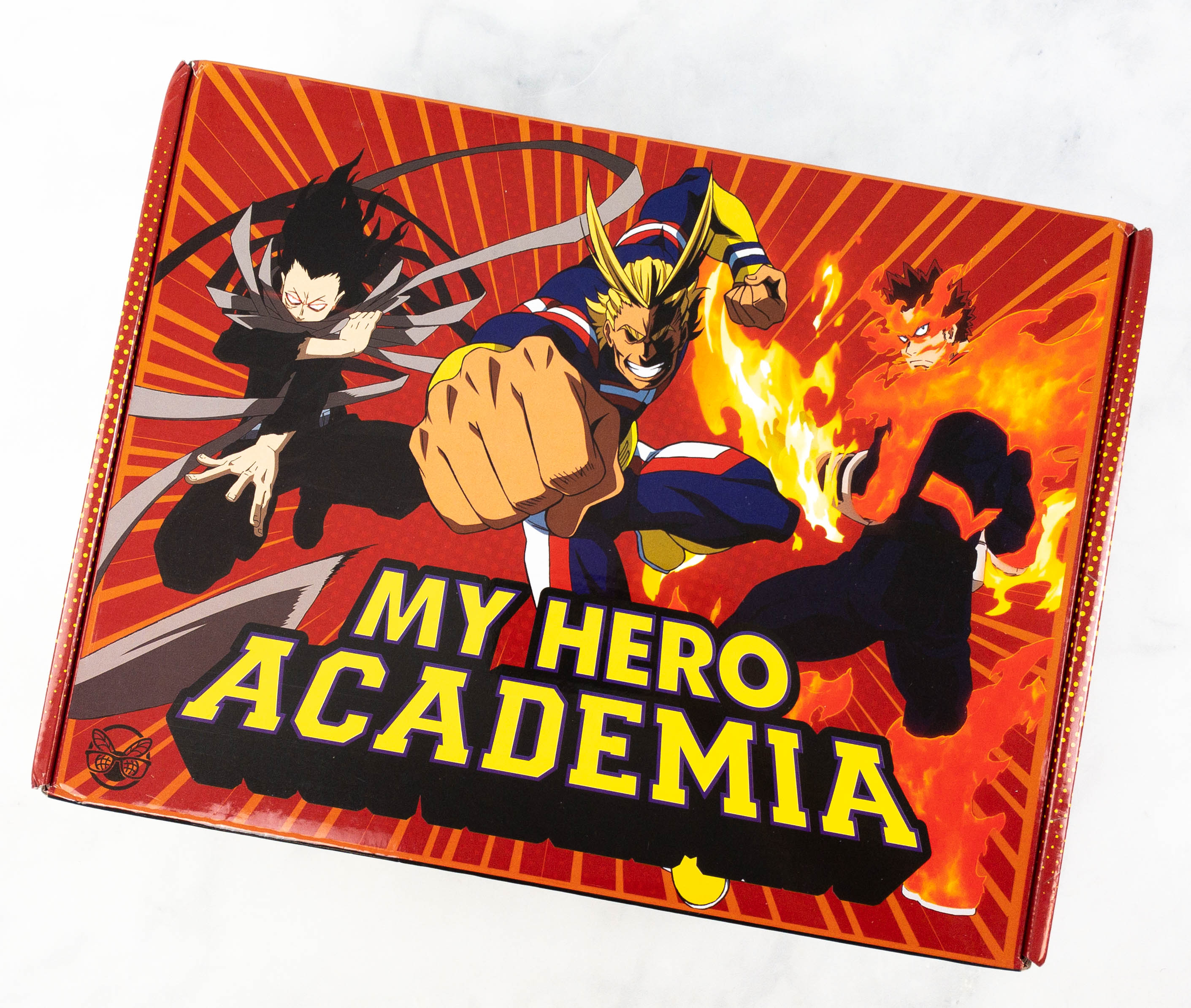 My Hero Academia box is a quarterly subscription that delivers exclusive My Hero Academia merchandise. Each box costs $39.99, or $35.99 a quarter when an annual subscription is purchased in advance. The box contains 7 to 10 limited edition products such as apparel, accessories, collectibles, stationery, homeware, decors, and more! This box is produced by Culturefly and contains items licensed and produced exclusively for this box – you can check out all of Culturefly's other fandom boxes here!
The box came in perfect condition.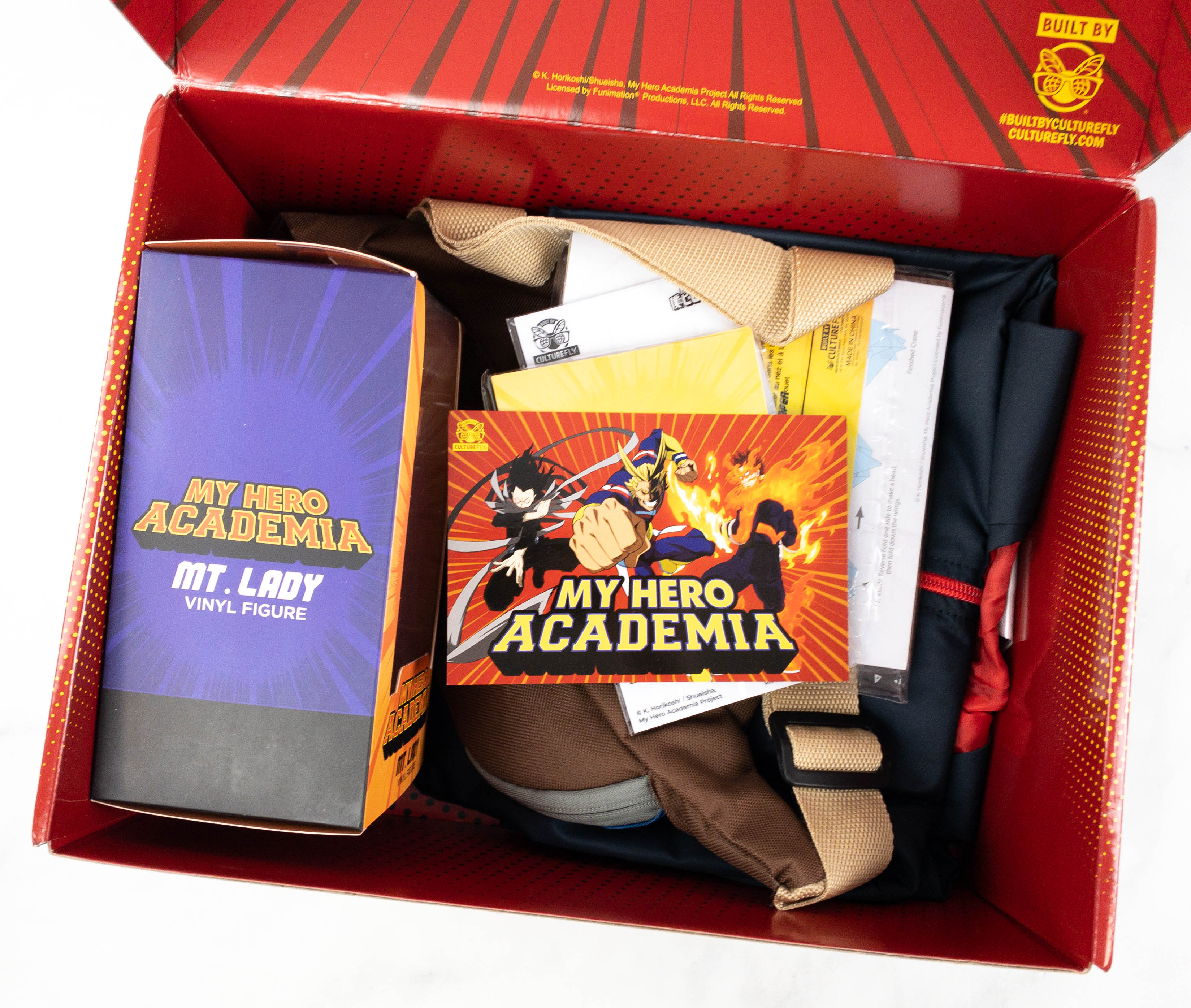 Some of the items come in their original packaging.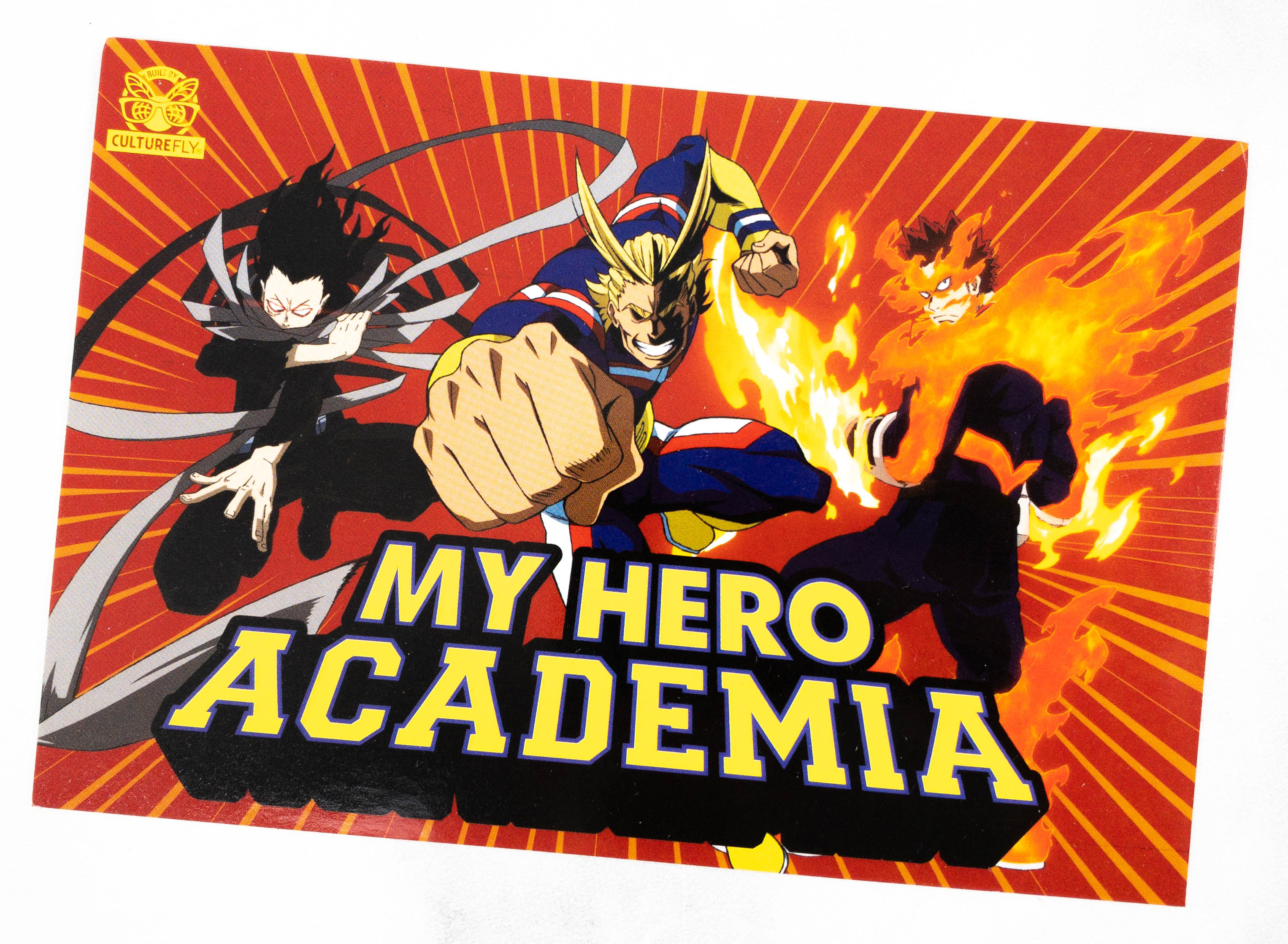 The box also includes an info card. This quarter's theme is PRO HEROES!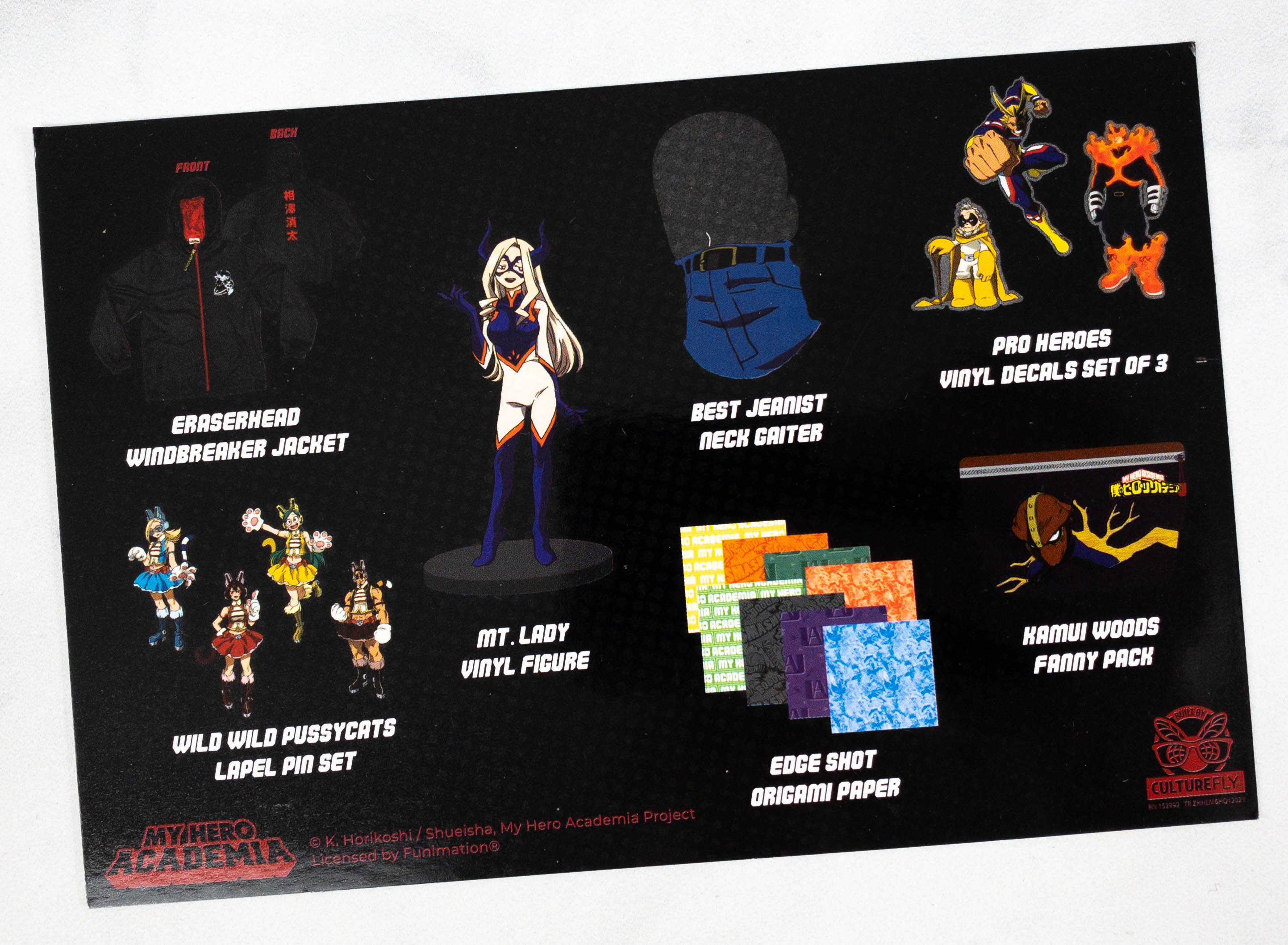 The flip side of the card lists all the items this quarter, including their individual photos.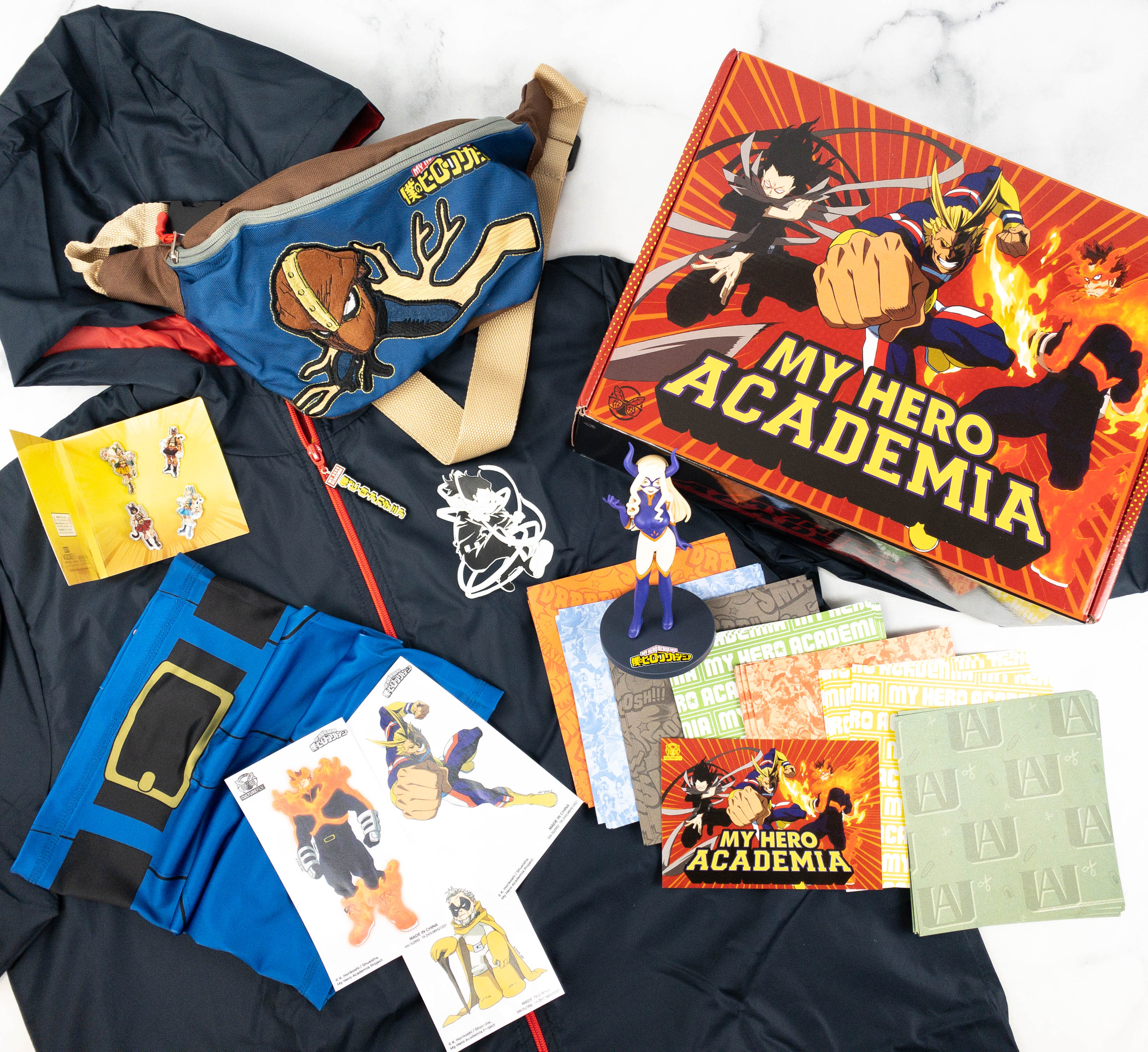 Everything in my box!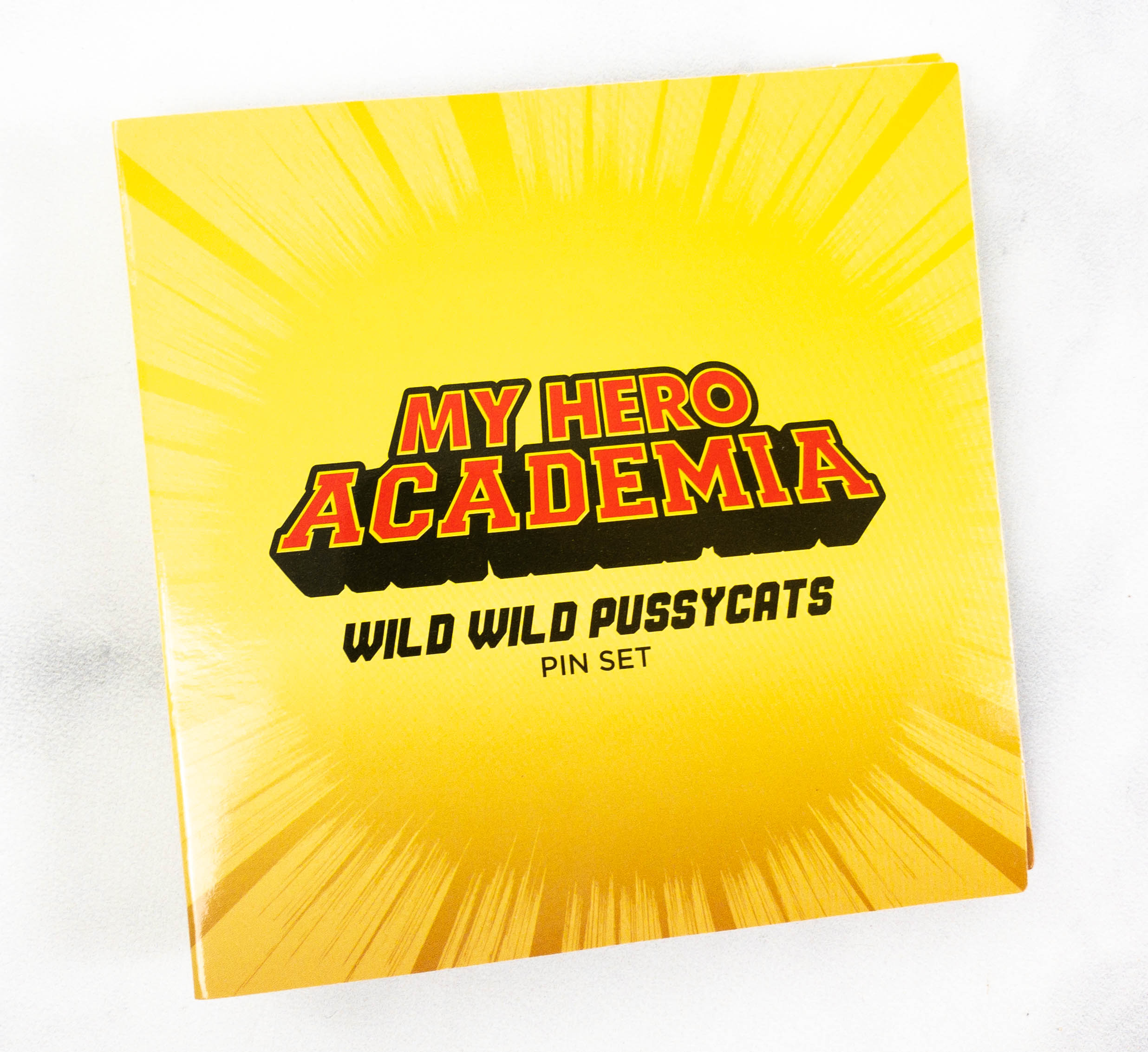 Wild Wild Pussycats Lapel Pin Set. First up is a pin set that features the Wild Wild Pussycats.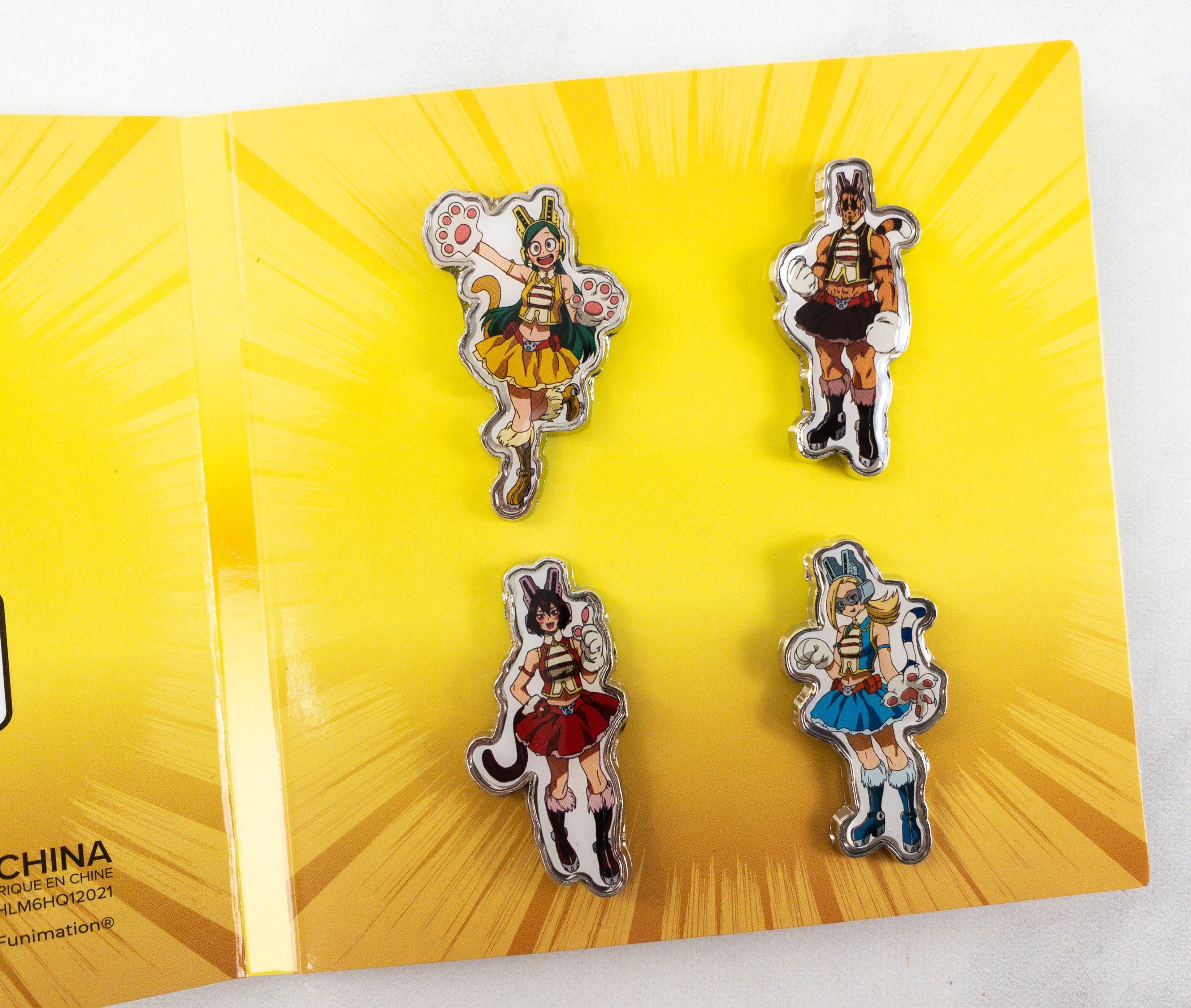 The Pussycats are a cat-themed team of Pro Heroes that include Mandalay, Pixie-Bob, Ragdoll, and Tiger. The individual pins are adorable!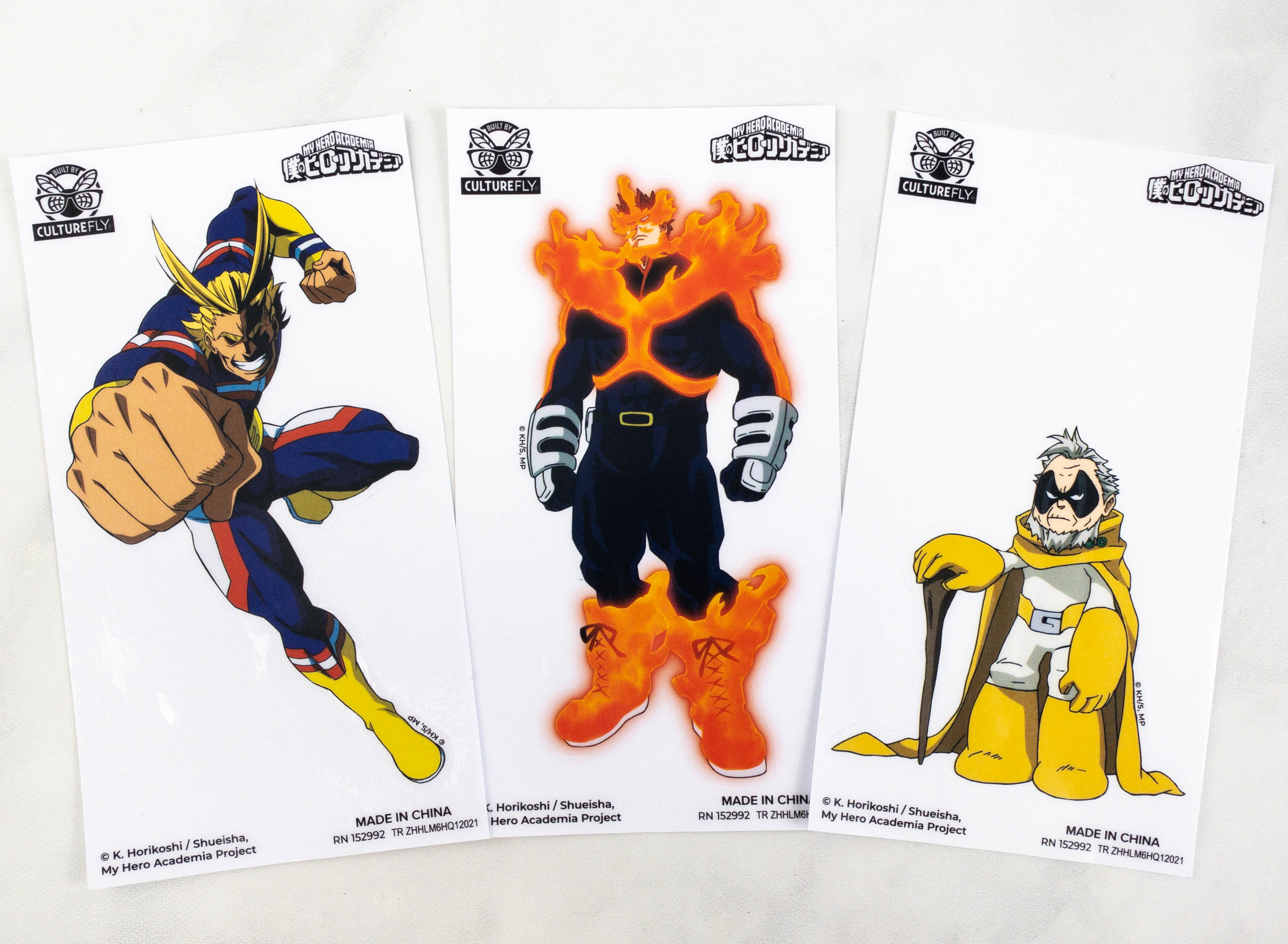 Pro Heroes Vinyl Decals Set of 3. It's a 3 piece decal set of the strongest U.A. High Teachers: All Might, Endeavor, and Gran Torino! You can use it to decorate any flat surface, like a notebook or laptop.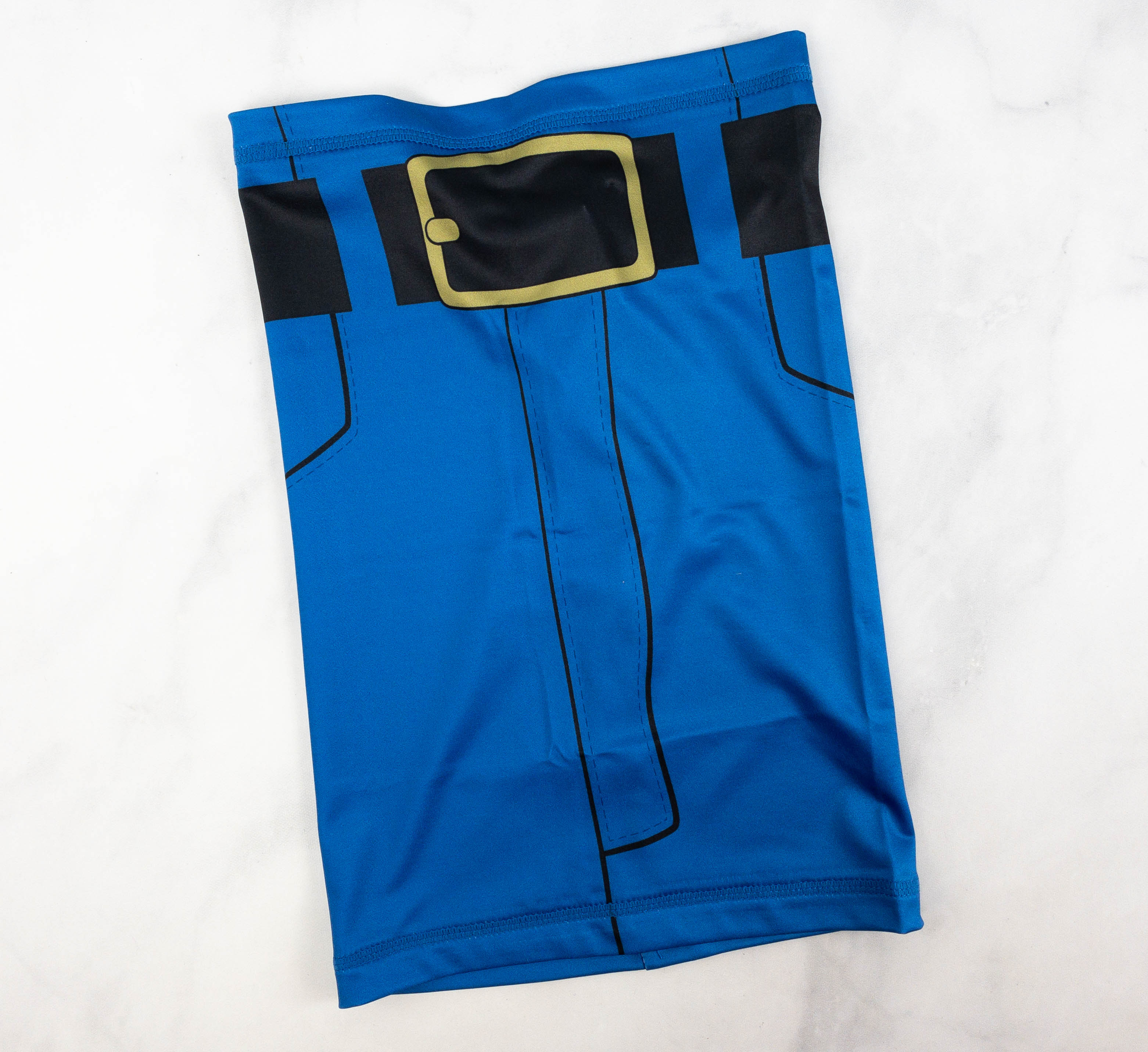 Best Jeanist Neck Gaiter. This is the perfect item to represent Best Jeanist, a neck gaiter! His quirk is Fiber Master, which allows him to manipulate fibers on an extremely finite scale. He is also known for his interest in fashion! The neck gaiter is in blue and the material used is pretty soft. It's useful for protecting the neck and face from the sun or any harsh weather condition.
Kamui Woods Fanny Pack. Another useful item in this quarter's box is a Kamui multi purpose bag!
Kamui's quirk allows him to enlarge and control his wooden body parts into strong tree branches as a tool for defense and attack at the same time!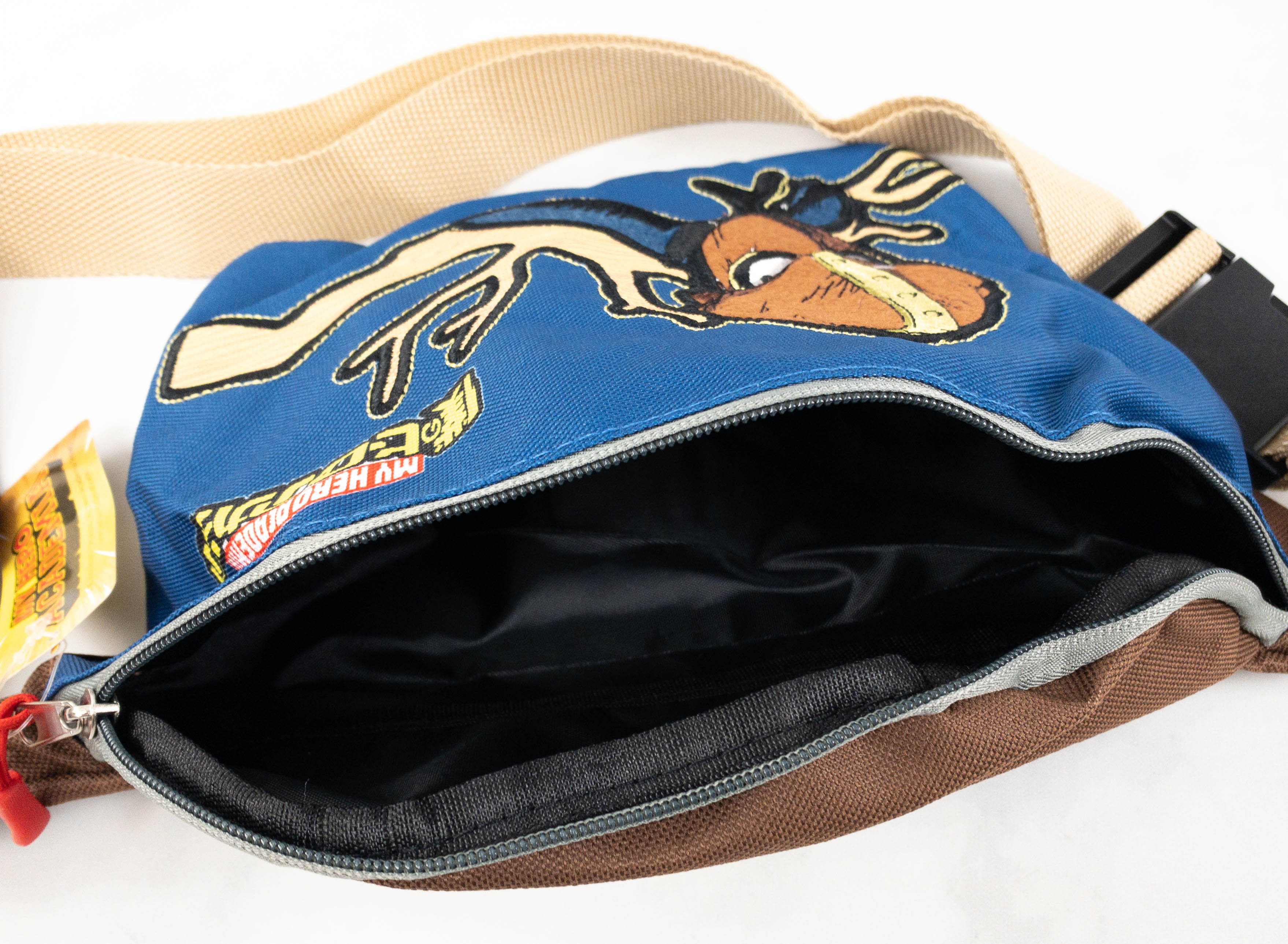 The bag can fit in most of my everyday essentials.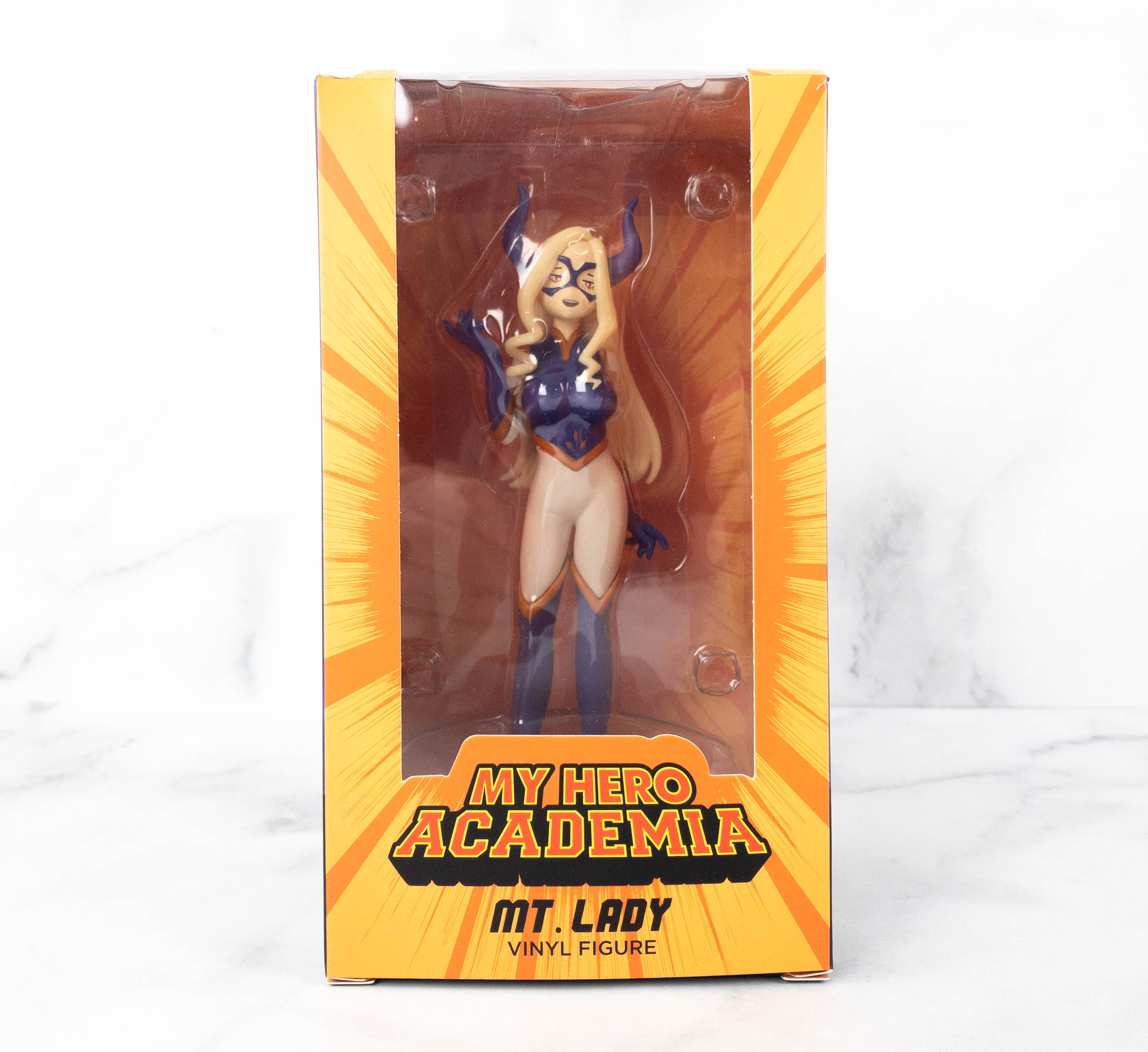 Mt. Lady Vinyl Figure. This figure features one of the most beautiful female heroes from the series, Yu Takeyama also known as Mt. Lady!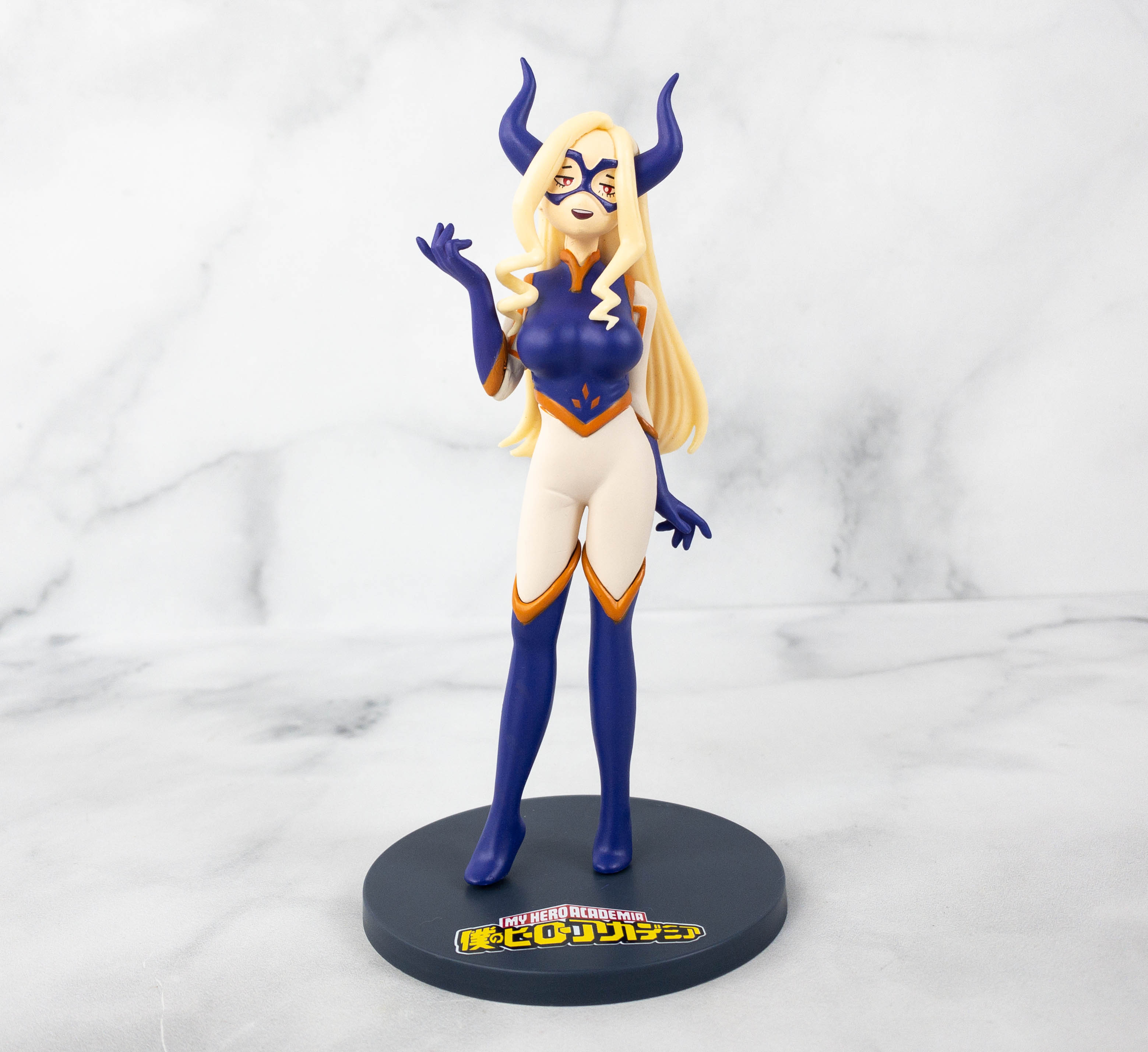 She has the ability to make herself huge enough to do some heavy damage and defense!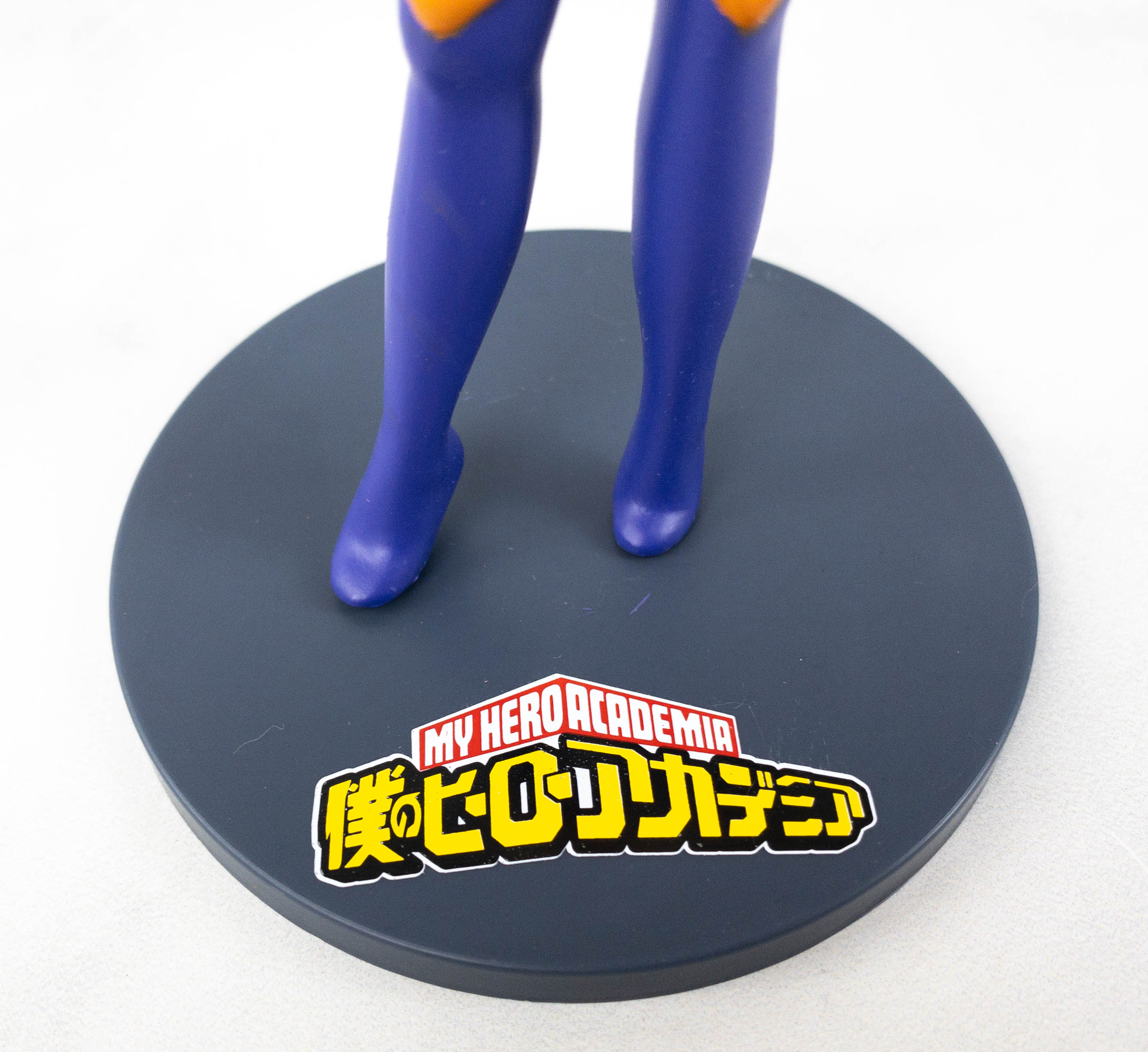 A round base with My Hero Academia's logo enables the figure to stand on any flat surface.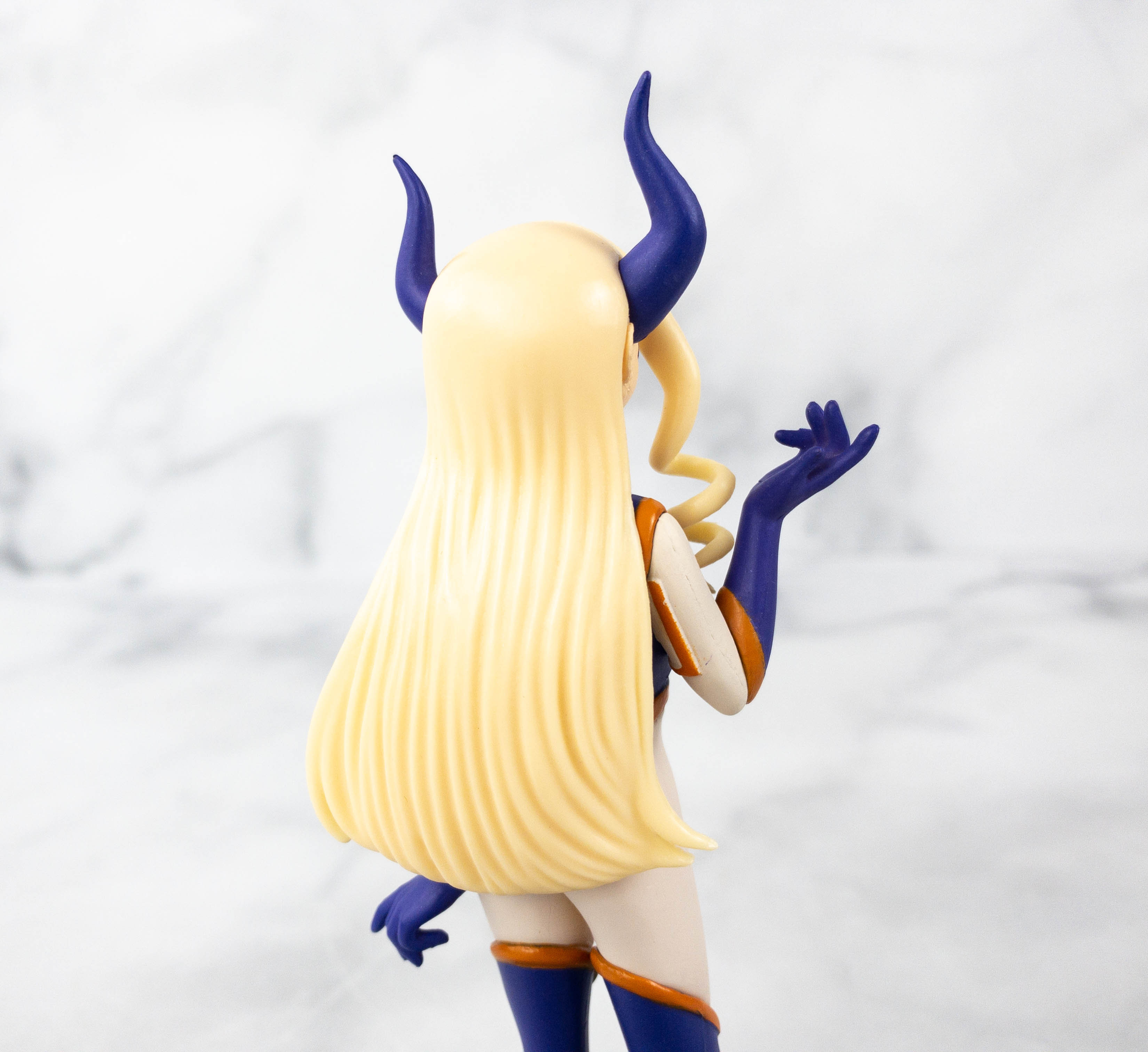 The details of the figure is really nice. Just look at the strands of her hair and the paintjob on her costume!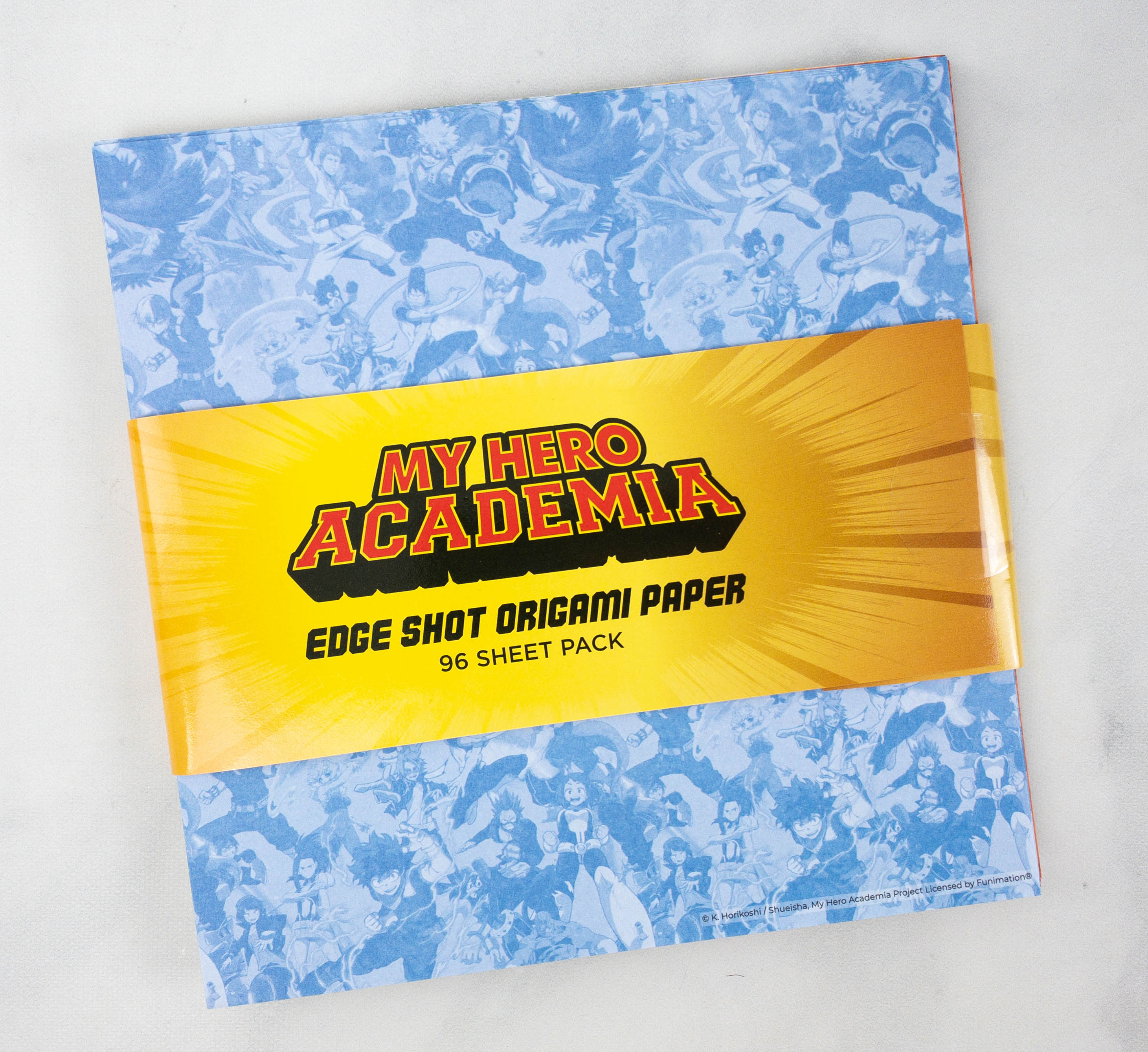 Edge Shot Origami Paper. I also received 96 sheets of paper that I can use to try origami, the Japanese art of folding paper.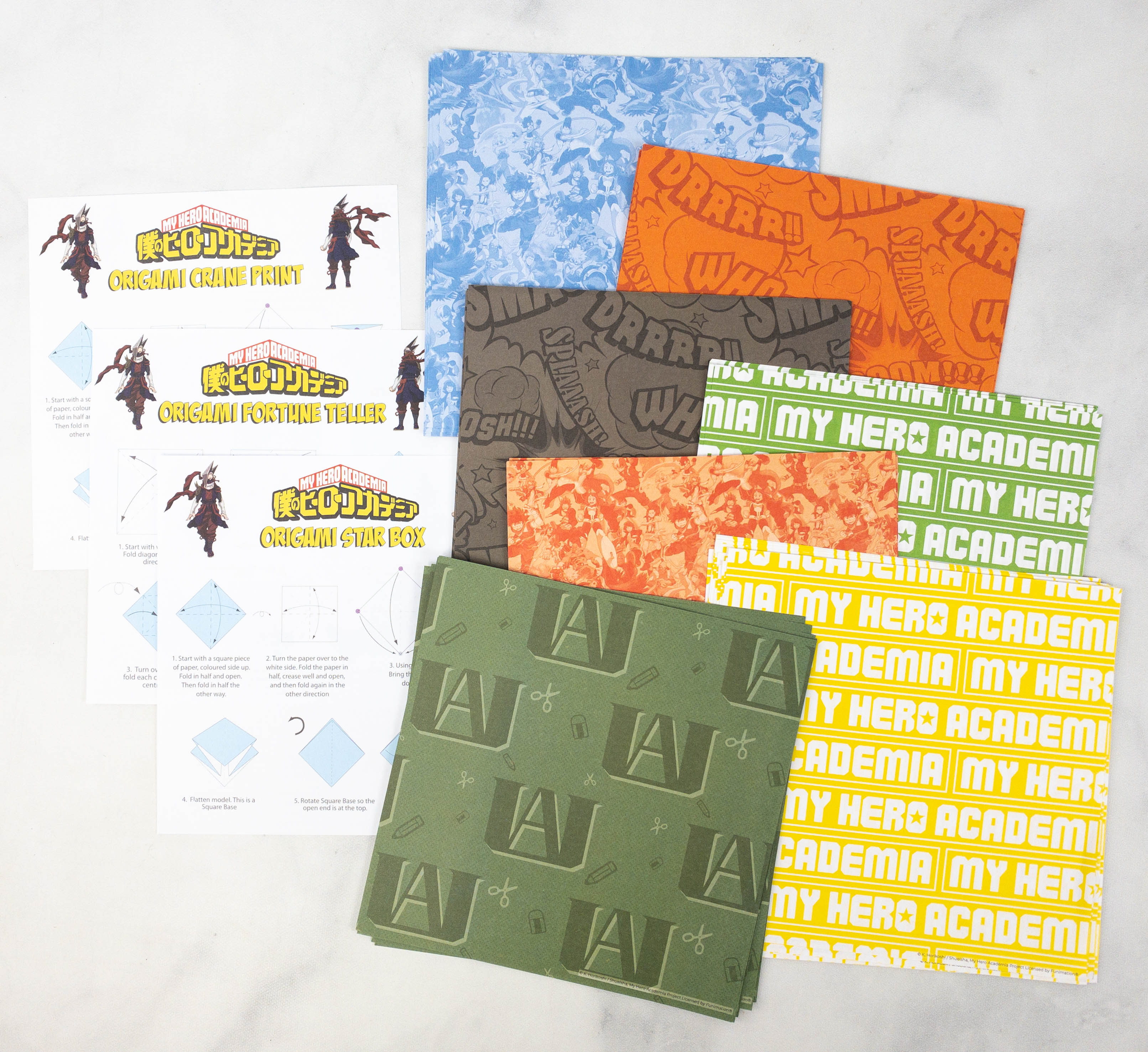 The pack includes 5 My Hero Academia themed designs and some instructions sheets to help me practice origami!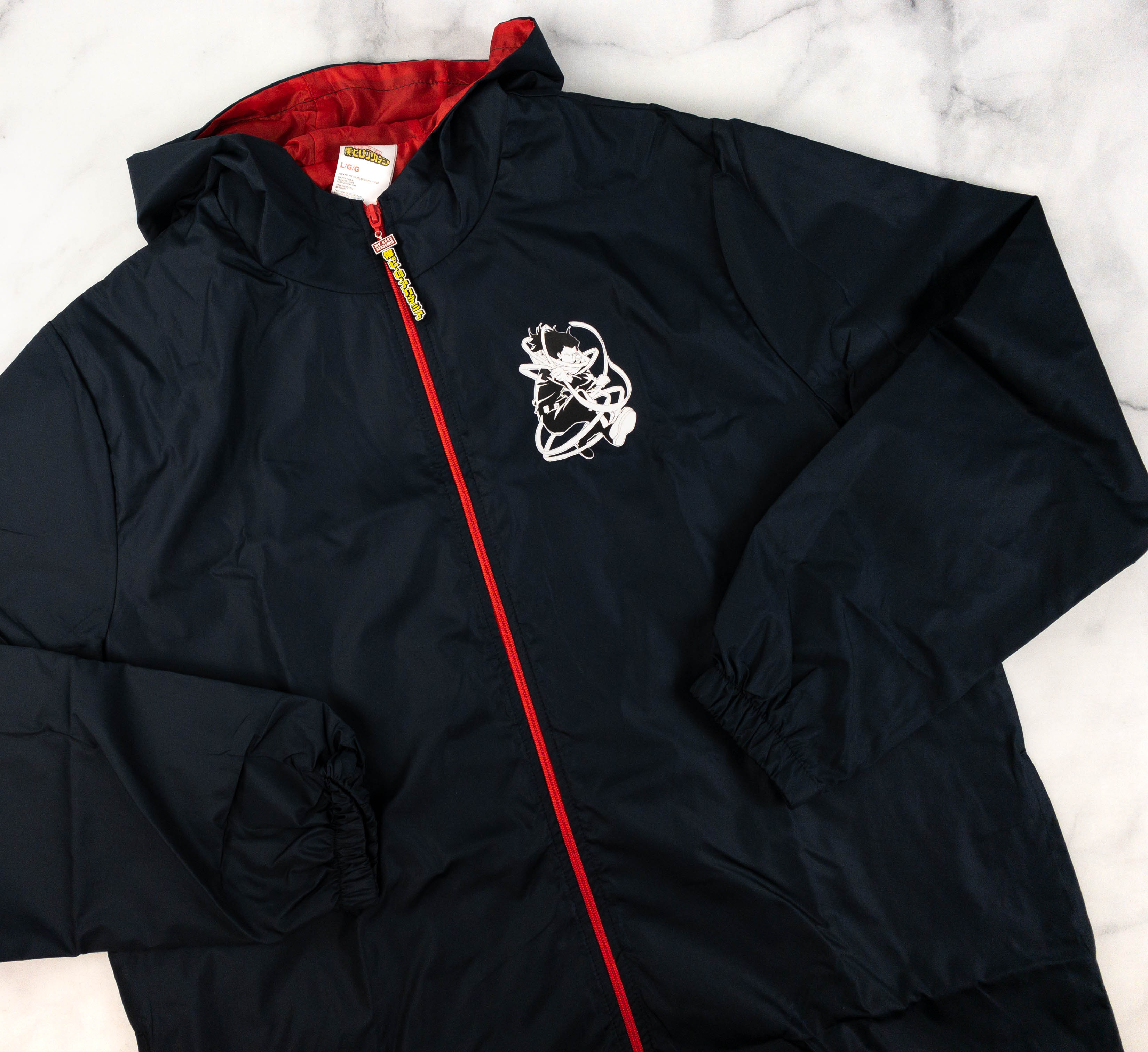 Eraserhead Windbreaker Jacket. Here's an Eraserhead themed windbreaker to complete the Spring box's set of amazing heroes and items! Eraserhead is also known as Shota Aizawa.
It has a printed graphic of the hero performing his quirk ability.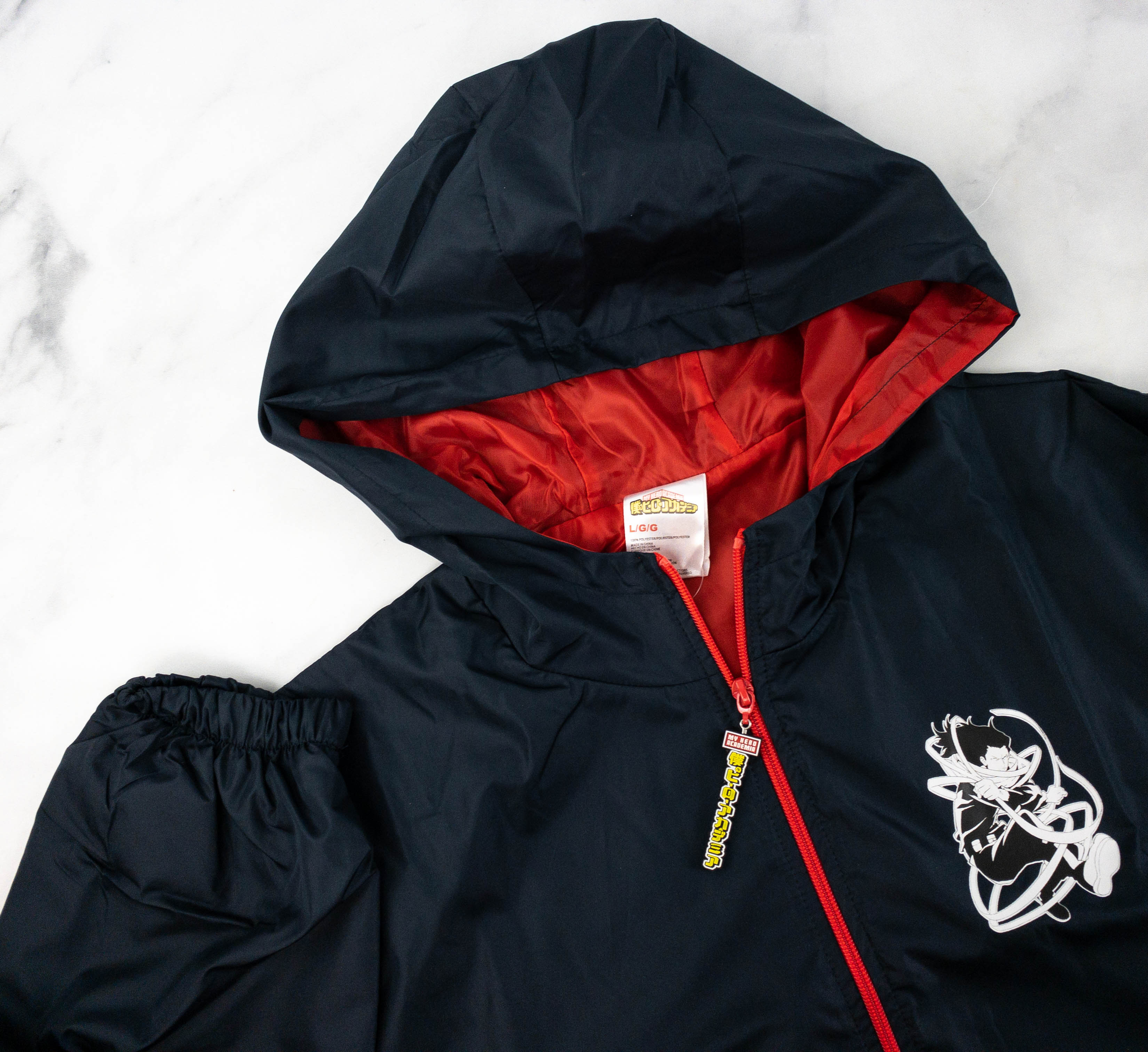 A zipper goes all the way up to provide a nice and secure fit.
There's also a Japanese print at the back that represents the hero!
This quarter's box is packed with some of my favorite Pro Heroes from My Hero Academia! It included a lot of items that I can use everyday and there's even a bundle of origami sheets that I can use to practice the unique Japanese art. My favorite is probably the windbreaker jacket, simply because it features Shota Aizawa, which I think is one of the best fighters in MHA. He's a pretty cool guy! Also, the jacket is thin and lightweight but enough to keep me warm on a chilly day. I also like the neck gaiter, as well as the vinyl figure. Overall, this was a good box for My Hero Academia fans and collectors! It only ships once every quarter but it's always packed with great merch and some of them are even exclusive to the box!
What do you think of this quarter's box?
Visit My Hero Academia Subscription Box to subscribe or find out more!