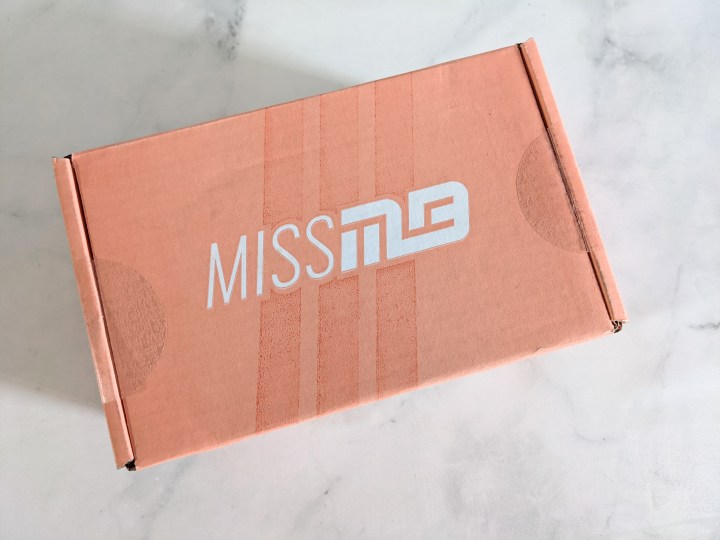 Miss MuscleBox is a women's subscription box tailored for women who want to get fit, tone up, and get active. Each month, you will receive new apparel (shirt, leggings, shorts, sports bra, etc.), gym equipment, snacks, and other goodies to keep you motivated at the gym. A monthly workout will also be included to add some variety to your gym session. The box is $22.99 + shipping a month. The company also offers a box geared for men (MuscleBox) and the Protein Box, a box entirely focused on proteins. Our readers voted Miss MuscleBox as one of the top Fitness & Health Subscription boxes for 2021!
DEAL: Get $10 off your first box! Use the coupon code HS10 at checkout.
This month's doesn't seem to have a specific theme like the previous months.
The welcoming card prompts us to scan the QR code on the info card to download our digital workout. All the monthly workouts are available so you can choose which body part you want to focus on this month.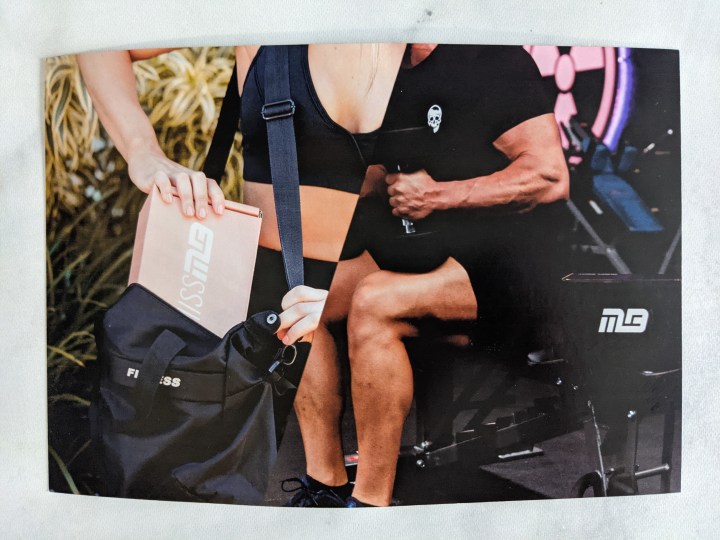 There's no information about any of this month's items.
HyprMV Tank Top. This month, we received a flowy and lightweight tank top.
I couldn't find this top on either HyprMV or Muscle Box website, and there's no information on the fabric used. It's a soft and very comfortable top.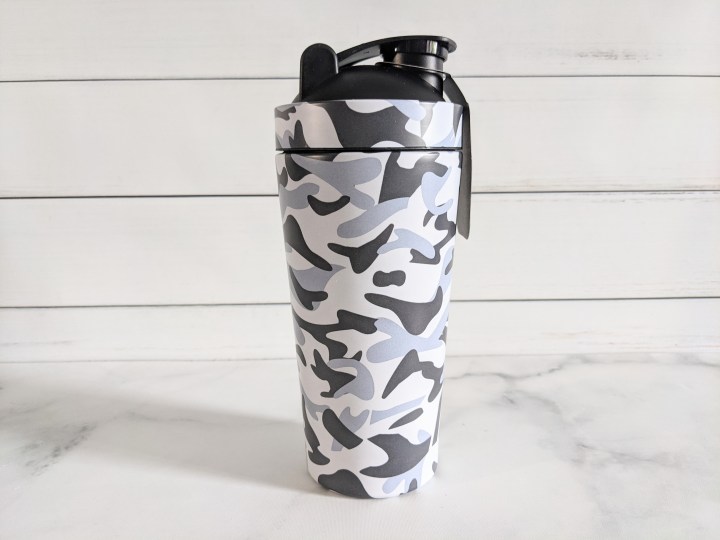 Heavy Duty Camo Shaker in White. A stainless steel shaker bottle in a white camo design.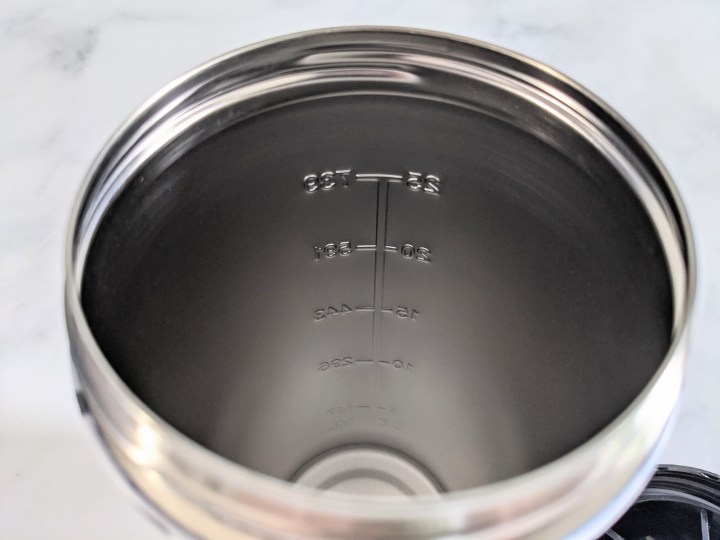 The inside has clear, embossed measuring lines from 5 to 25 ox (147 to 739ml). The outside also has the embossed lines but it's harder to see because of the design.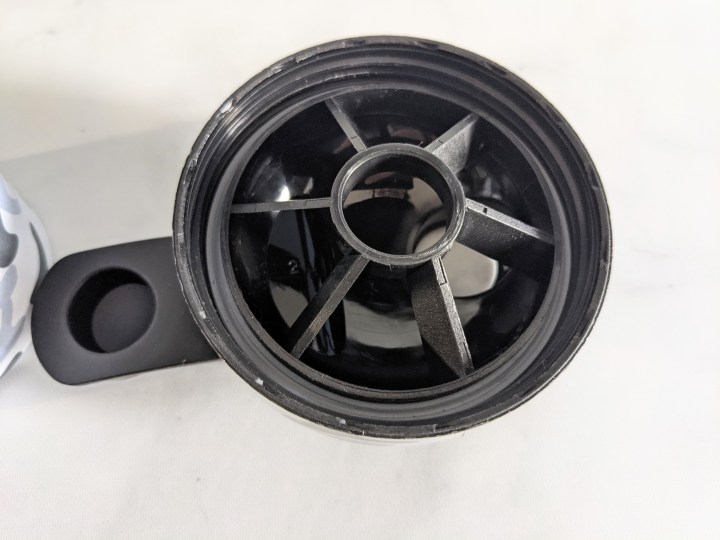 The screw top looks like a normal plastic shaker flip cap top. It has a "strainer" to help mix everything without the need for a mixing ball. It also has a seal around the edge.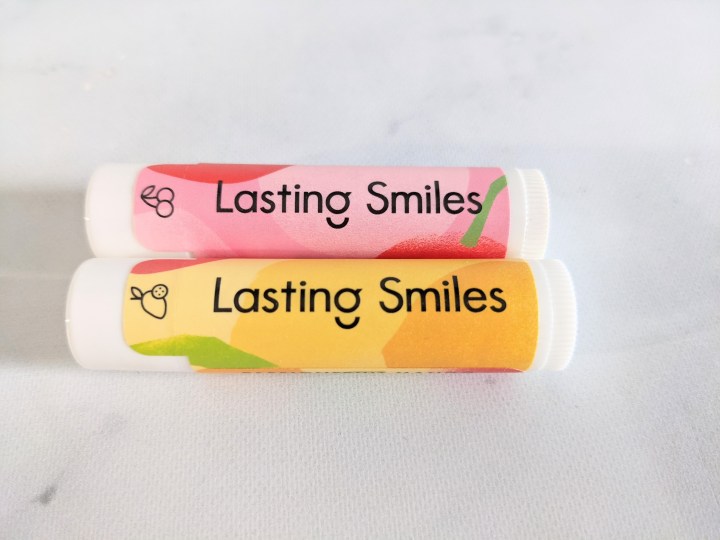 Lasting Smiles Lip balm. Organic lip balm with no animal testing, no chemicals, no petroleum or petroleum derivatives. I received my balm in Very Cherry and Passionfruit Mango.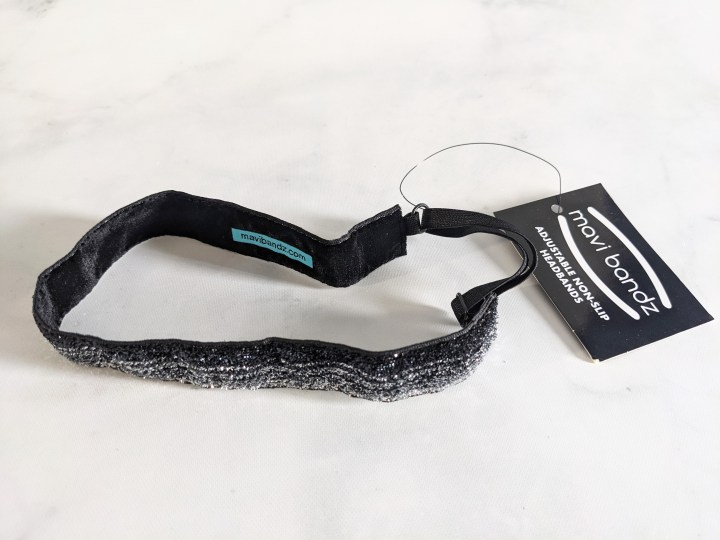 Mavi Bandz – Adjustable Non-Slip Headband in Charcoal Sparkle Glitter.  A cute little headband for those who can wear them.
It has a velvet-type material on the underside that shouldn't slip, but sadly it doesn't work with my hair/head.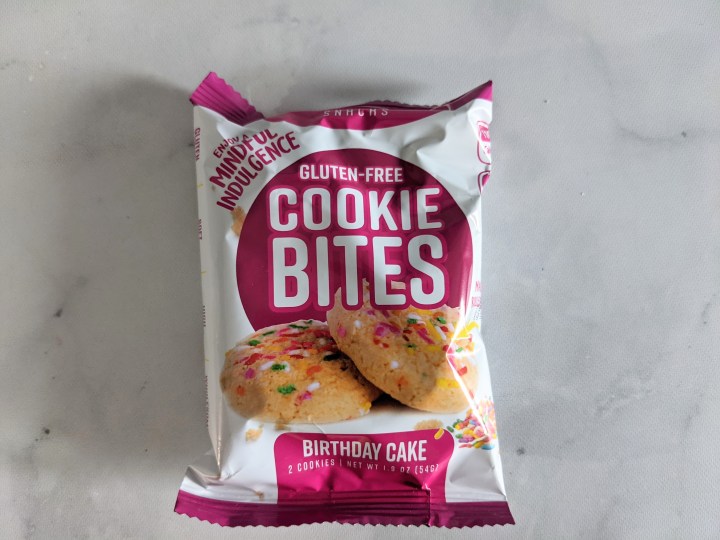 MPB Snacks Gluten Free Cookie Bites in Birthday Cake. With 5g of protein and 110 calories per cookie (there's two cookies in the bag), this is a fun gluten-free snack. It's made with a blend of chickpea and whey protein blend with rolled oats.
Although I like each items separately, I usually enjoy this box when there's a theme to bring everything together. We now have access to a lot of different workouts through the QR code (or straight to the musclebox website), but I prefer when I have a specific monthly workout to look at. We also didn't get any information on the items or why they were chosen. It was still a good mix of apparel and treats and I really like my new shaker!
What do you think of Miss Muscle Box?