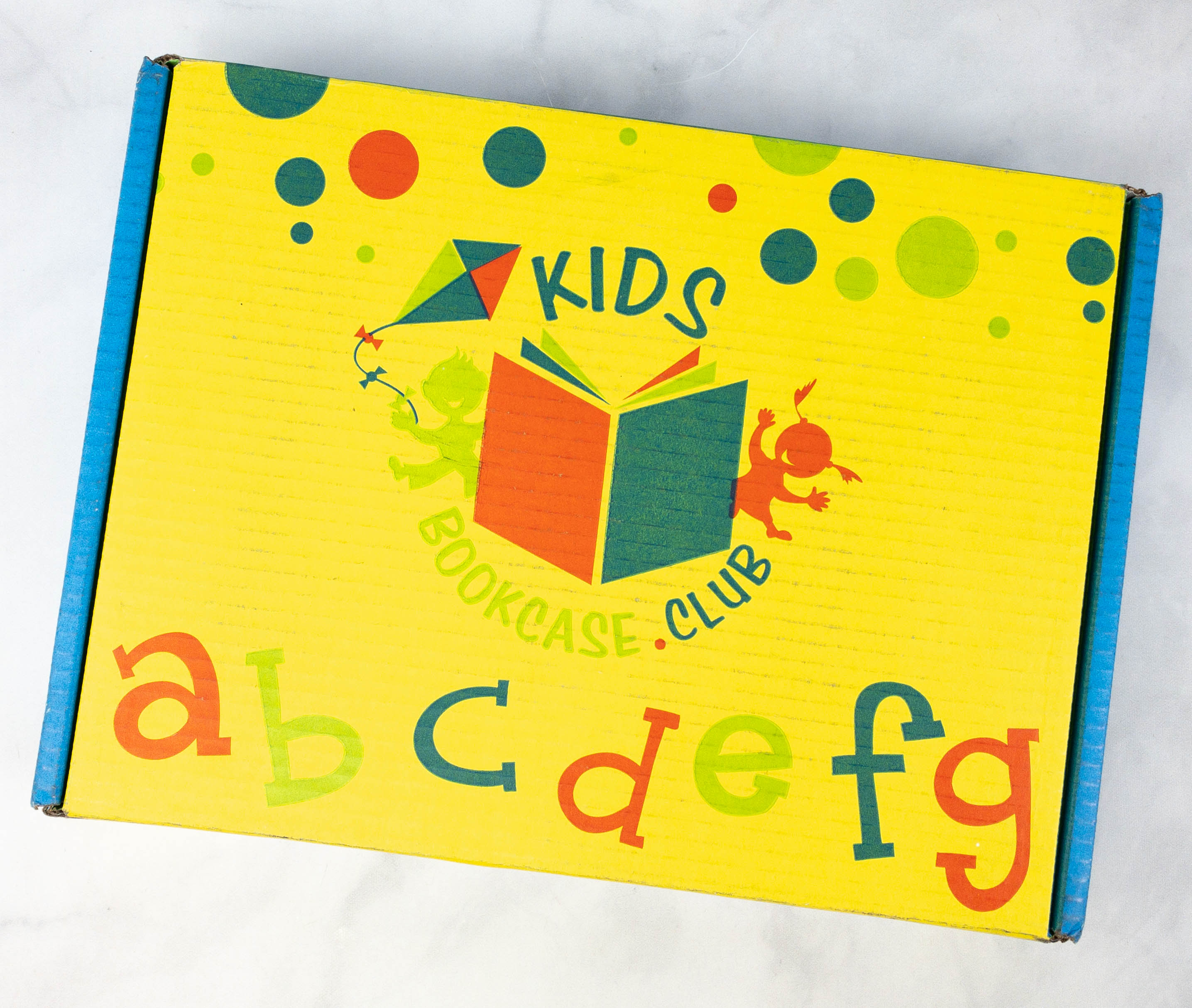 BookCase.Club now has a subscription for children of all ages – the Kids BookCase Club! Starting at $9.99 each month, you'll get a monthly shipment of handpicked books that you and your kids will surely love. Each BCCKids case comes with three handpicked children's books, chosen to ignite the imagination and inspire creativity.
You can customize the subscription depending on your child's gender and age range. Available age categories are newborn to 2 years old, 2 to 4 years old, 5 to 6 years old, 7-8 years old, and pre-teen. Our readers voted this subscription as one of their top three selections for best kids book subscriptions!
This is the review of the girls 7-8 year old box!
DEAL: Save 50% on your first month! Use coupon code HELLOSUB501M. OR Get 10% off your entire order! Use coupon code HELLOSUB10.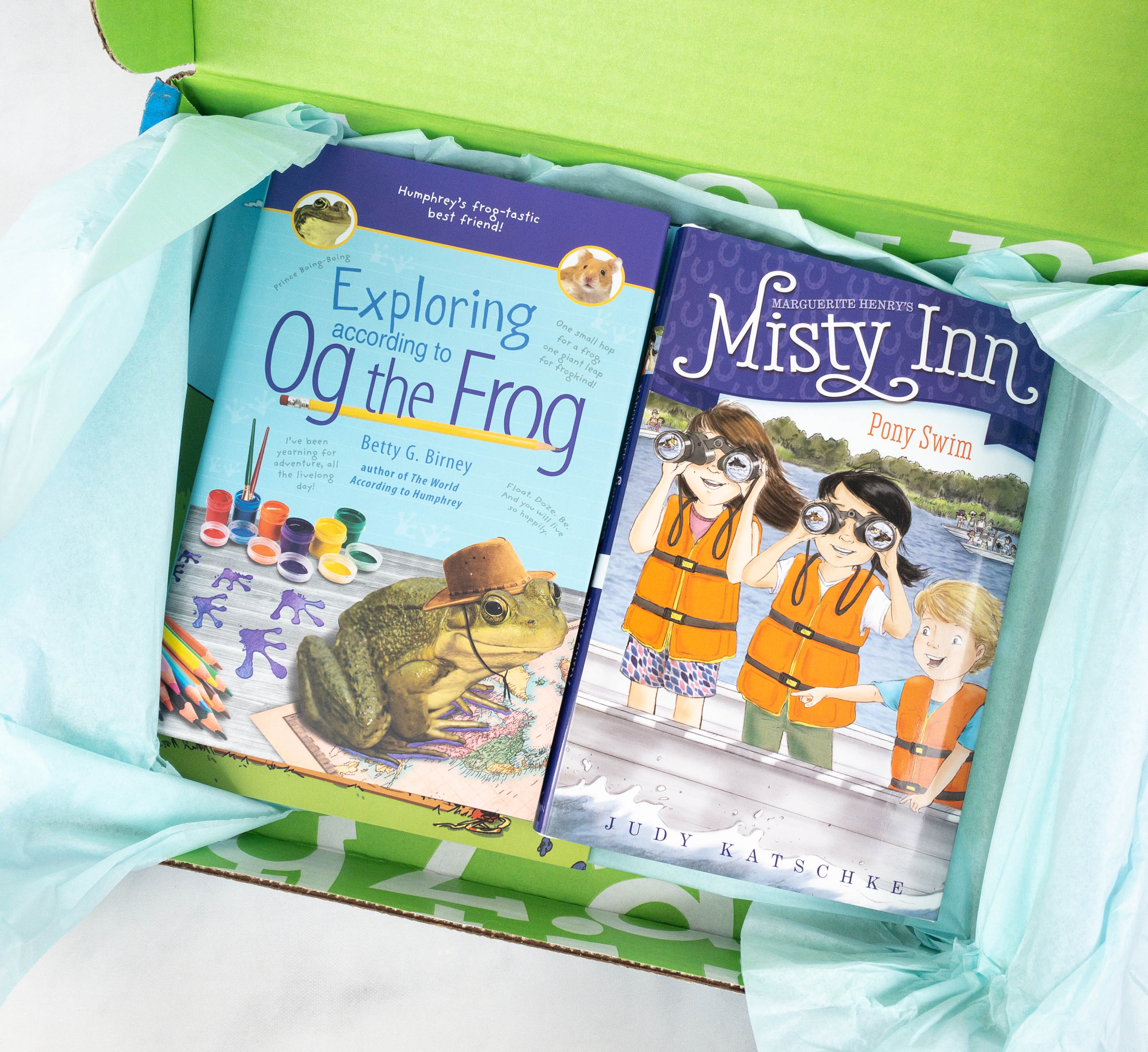 The books were wrapped in tissue paper.
Everything in the box!
Wannabe Farms by Brian Mccann ($12.99)
"A hilarious book for animal lovers and risk takers everywhere! Brian McCann introduces us to Wannabe Farms, and we never want to leave." – Amy Poehler

From acclaimed comedy writer Brian McCann comes Wannabe Farms, the insanely funny, rhyming collection of stories that asks the question: What do farmyard animals really want to do with their lives?

Welcome to Wannabe Farms, a farmyard where the animals like to wonder and dream, plot and scheme, and definitely not act how they're supposed to. In rhyming verse, Brian McCann (writer for Conan O'Brien) shows us what happens when cows want to drive, pigs dream of being sophisticates, and sheep take their hairstyles into their own hands (well, hooves). Together, what emerges is a delightful, hysterical romp through the farmyard, as animals discover the place where dreams meet their limits, and the power of adjusted expectations.

With hilarious two-color illustrations on every spread, this collection of stories brings Shel Silverstein and Old MacDonald together in a way readers young and old have never seen before!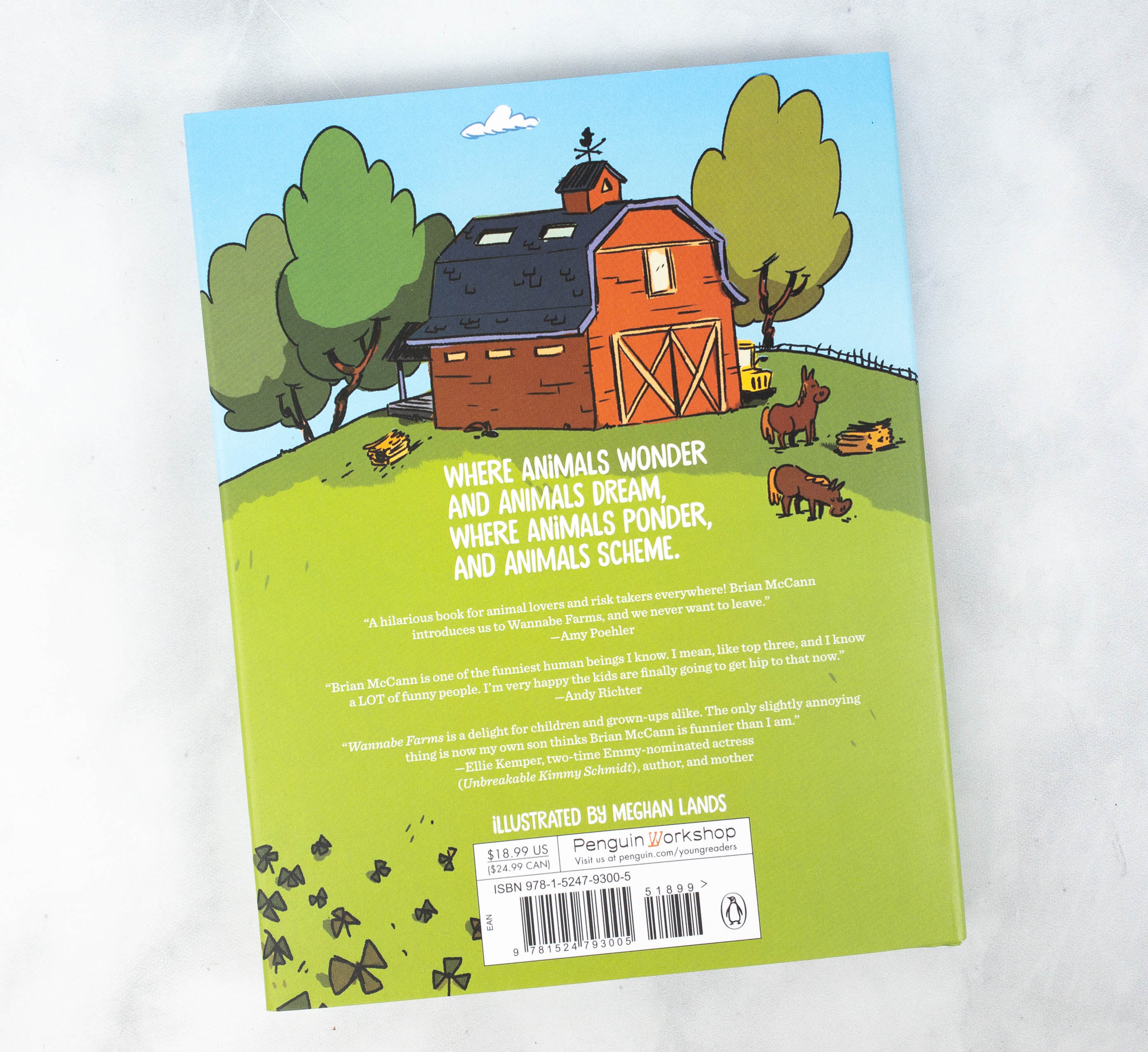 The front cover features suspicious looking farm animals. At the back, you can see barn where the animals are kept.
At the flap of the dust jacket, you can see the summary of the story.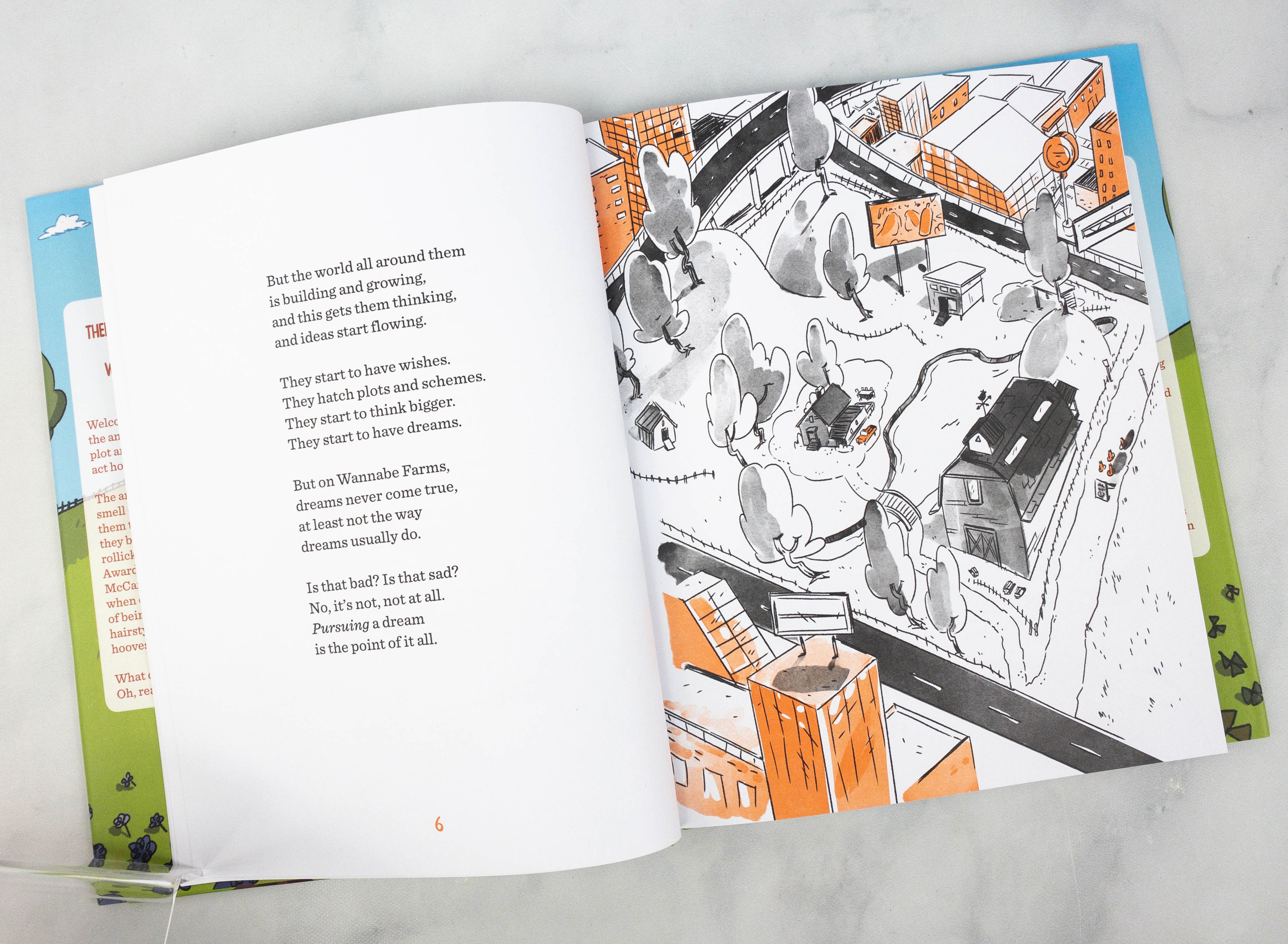 There aren't much colors used on the illustrations but they are still cool and interesting!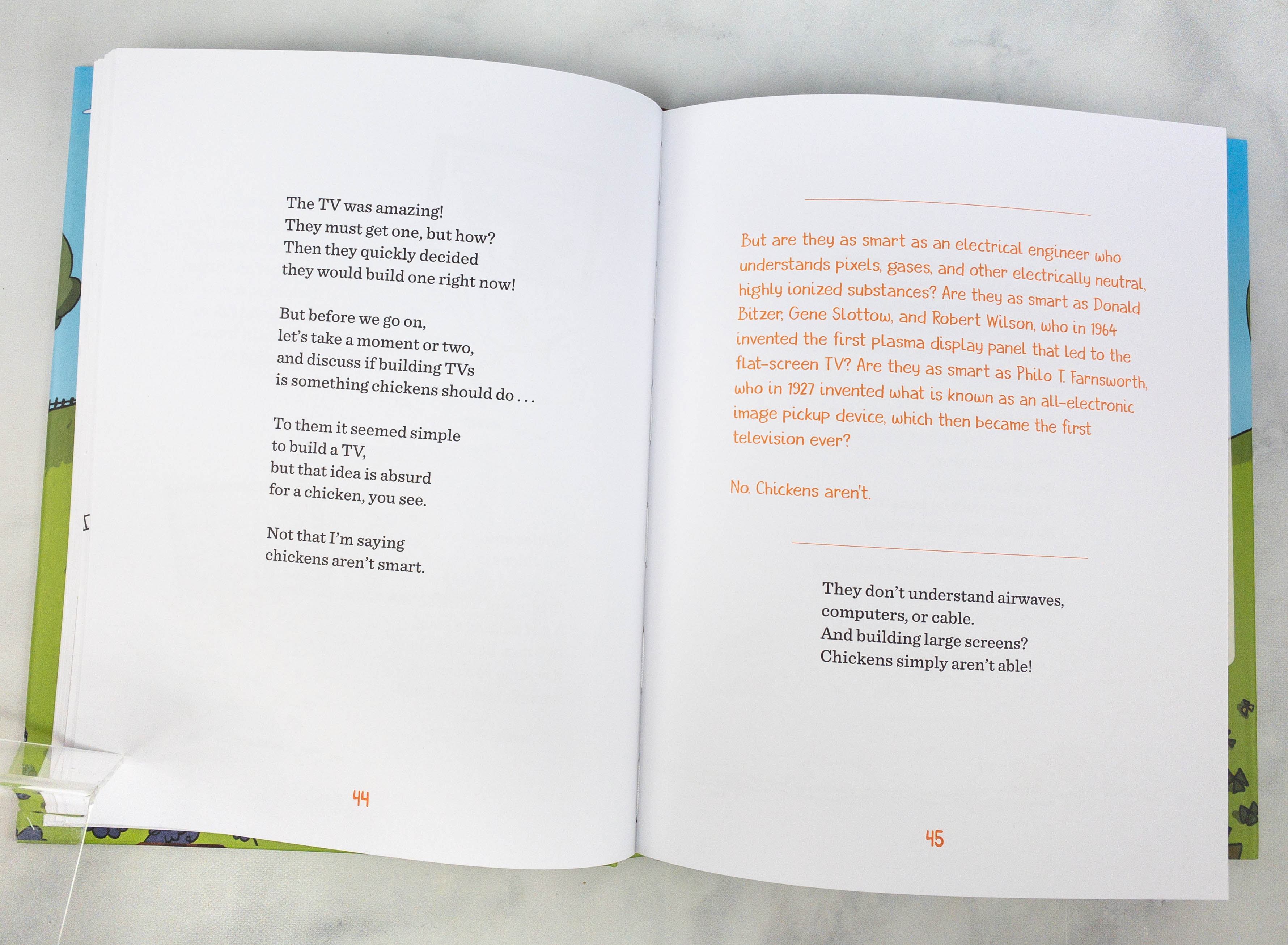 The rhymes and wordplay are a hit with my kids. This is a great book that teaches young ones about expectations, adjustments, and even knowing the limits!
Misty Inn Pony Swim by Judy Katschke ($5.95)
The Dunlaps prepare to host a respected travel writer during the busiest time of the year in this sixth book of a chapter book series inspired by Marguerite Henry's Misty of Chincoteague.

It's the week of the annual pony swim and Willa and Ben are excited! Misty Inn is fully booked for the days leading up to the swim and the auction of the foals, which takes place the following day. As if the island's biggest event isn't exciting enough, the Dunlaps get news that a travel critic/writer will be staying at the inn during that week. The kids are determined to show the special guest just how nice Misty Inn can be, but will they be able to prove it when they don't even know who the critic is?
This is the 6th book of a chapter book series!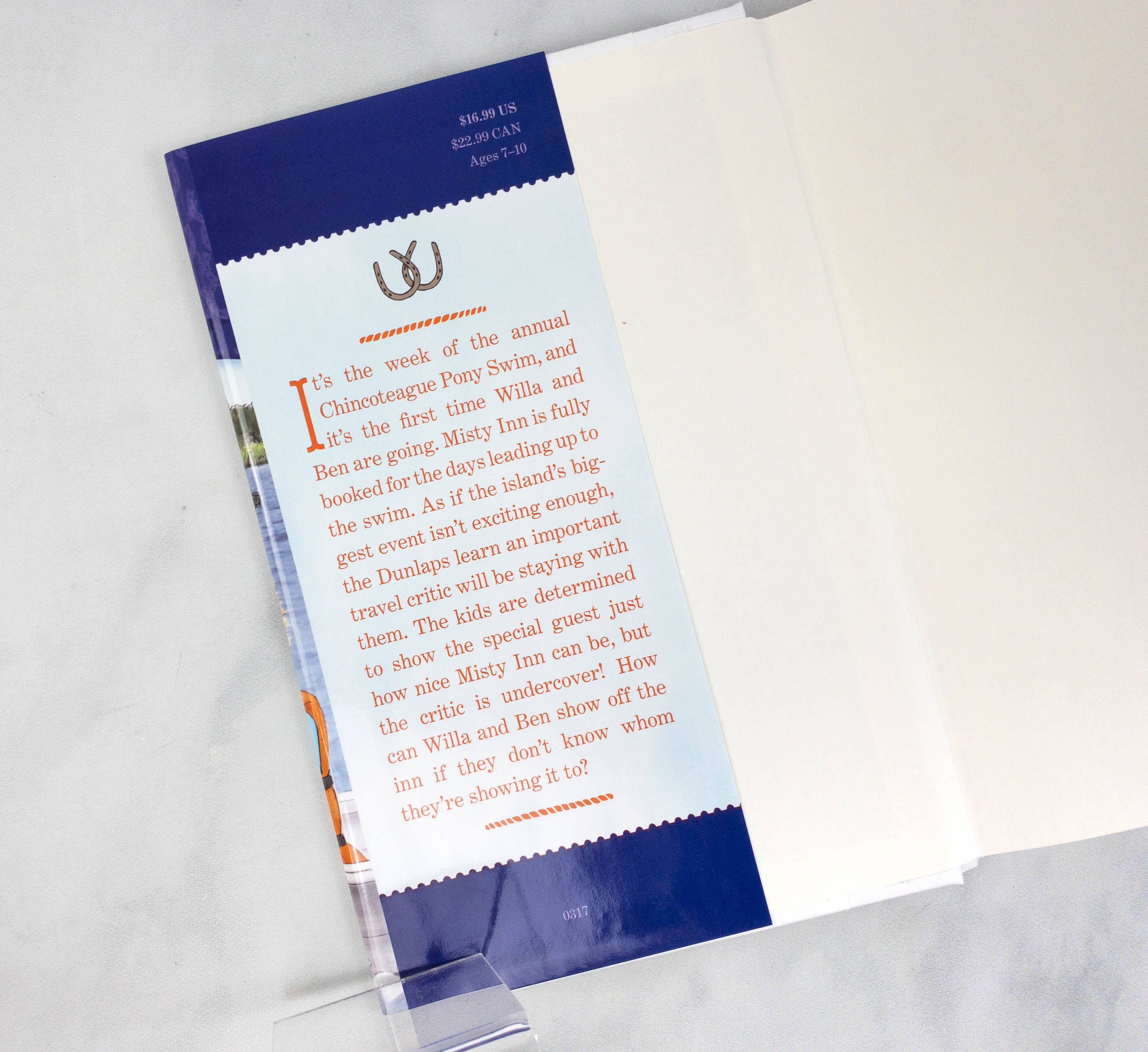 The synopsis of the story is printed on the flap of the dust jacket.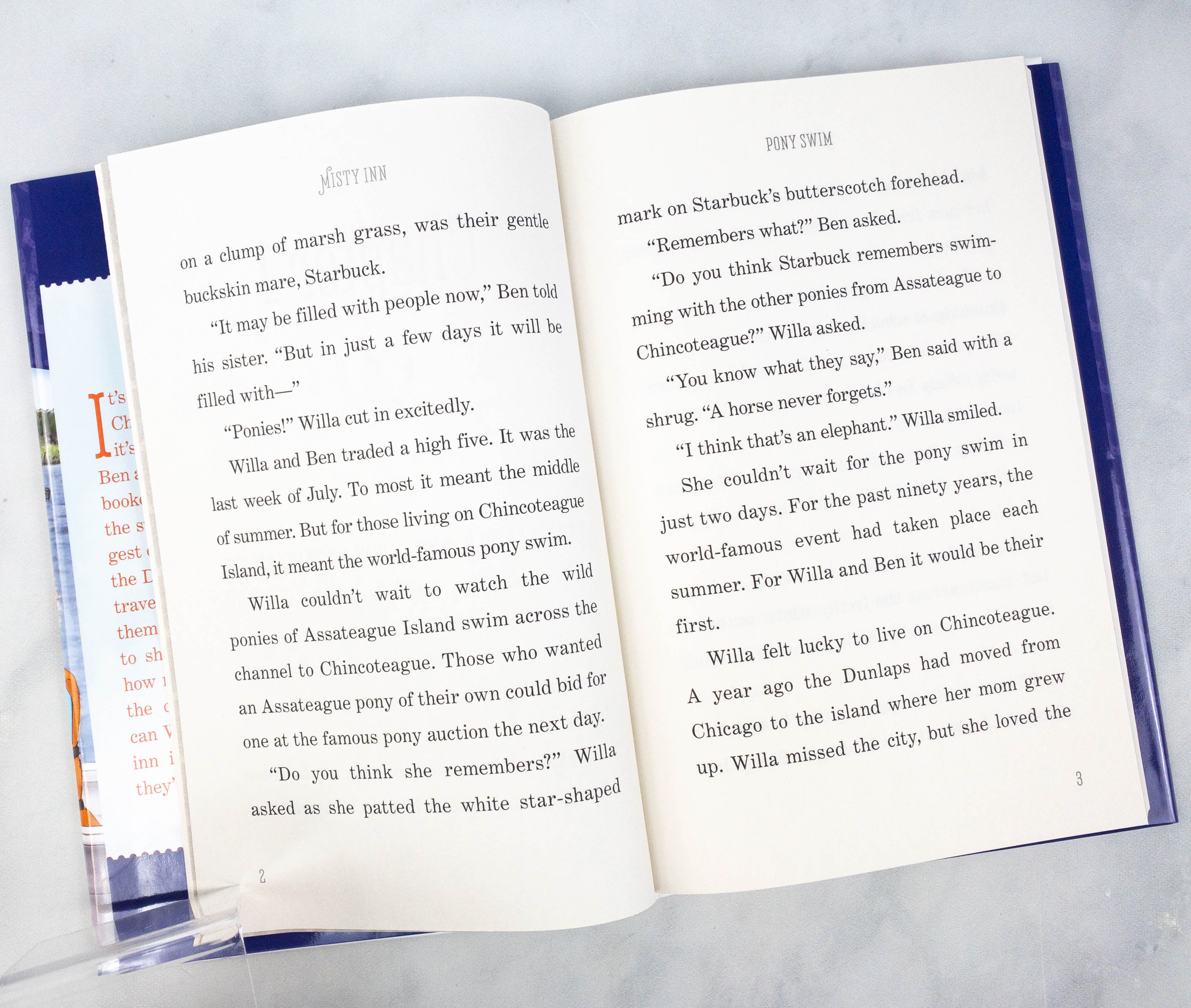 This was an easy read! It was light and fun, and my kids loved the mystery about the critic who will be visiting the inn.
Although it's a part of a series, kids don't have to read the other books to be able to understand this one.
Exploring According to Og The Frog by Betty G. Birney ($16.99)
In the second book in the Og the Frog spinoff of the Humphrey series, Og is ready for adventure and is jumping at the chance to help kids be brave!

Og loves the kids in Room 26, but he's awfully curious about the human world outside his tank! His friend Humphrey has no problem getting out and about, but it's harder for Og because he can't climb the way a hamster can.

But Og never let hard work or fear stop him from going after what he wants. And he's determined to help the tads in Room 26 understand that taking risks can pay off–especially when they are being true to themselves. Whether it's learning that a younger kid can have great ideas, a student who learns differently can have hidden talents, or ideas that seem crazy at first can actually be amazing if you look at them from a different perspective, Og wants everyone to celebrate their talents. And once he fully embraces his frogginess–BING-BANG-BOING–he figures out how to go where no frog has gone before.

Og's frog's-eye view of the world is curious, adventurous, and creative, and the perfect companion to Trouble According to Humphrey.
This is the 2nd book in a series, and it features a frog!
Just like the two books, this one also has a dust jacket where you can see the synopsis of the story.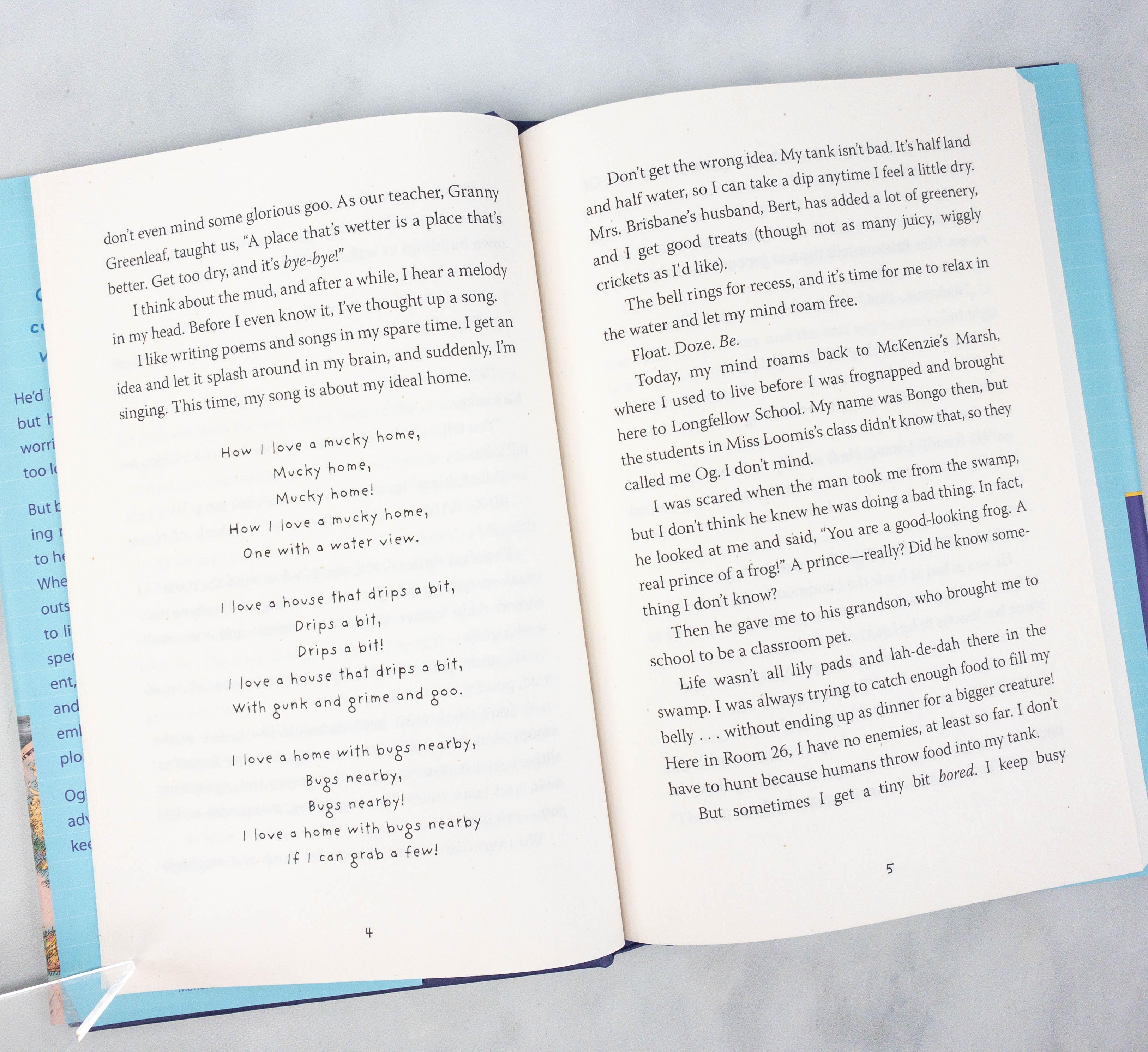 Og the frog is so adorable and he is very adventurous as well. He has been looking out his tank and would like to explore his surroundings more!
This is a great story about taking risks and being true to yourself, which is something every one of us should learn from!
It's another great box from Kids BookCase Club! All 3 books were awesome and my kids enjoyed all of them. Their favorite is the book with Og the Frog because it teaches a lot of life lessons in the subtlest of ways and in such a manner that kids can easily understand. The flow of the story is also great. They also liked the Misty Inn book because it was thrilling having to guess who the mystery critic was. For kids who love reading, this is a great subscription because Kids BookCase Club sends good, age-appropriate books at an excellent price!
Are you getting Kids BookCase Club?