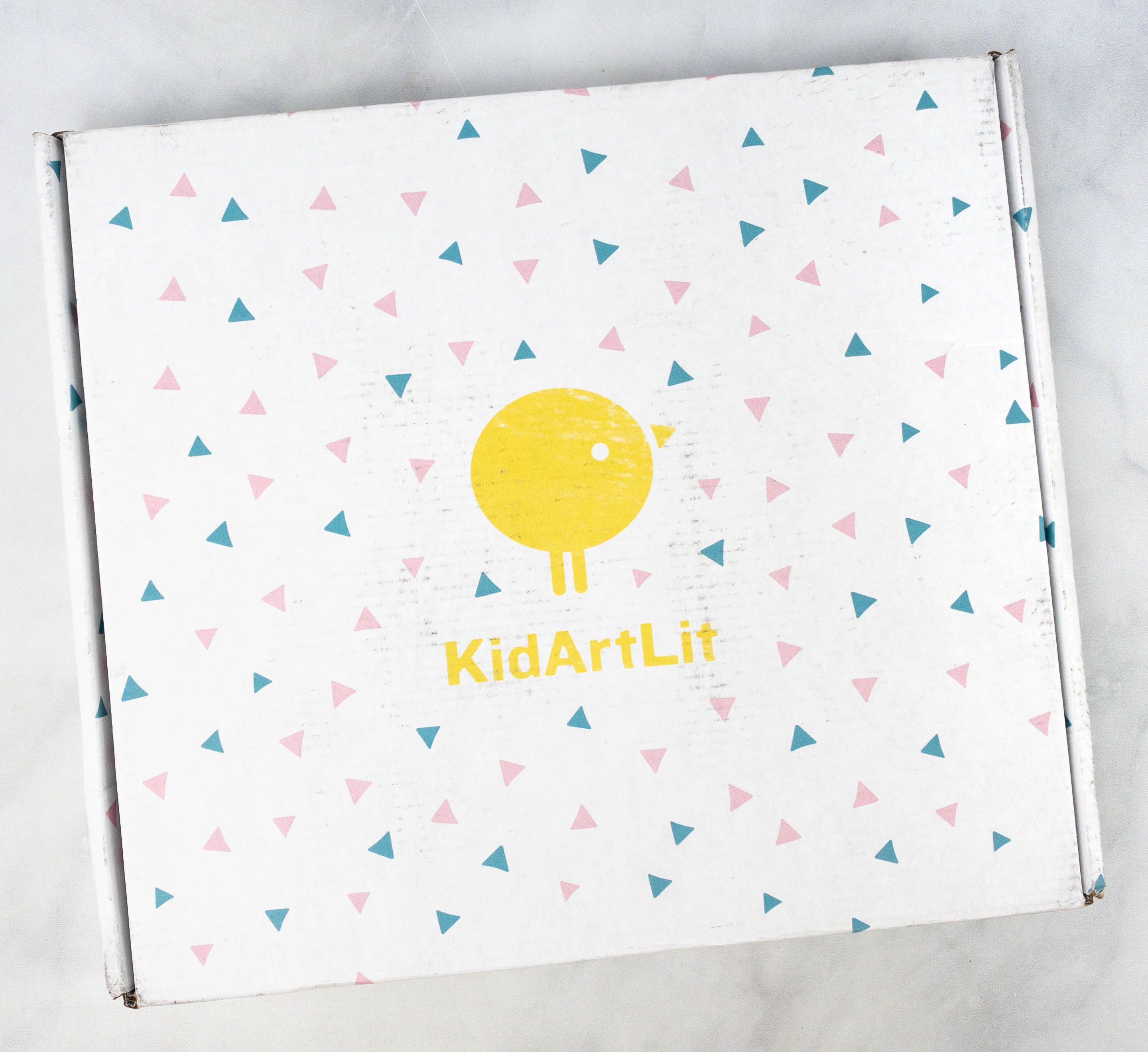 KidArtLit brings art and literature together through a monthly subscription box. They currently offer two subscription types: Spark Membership with a hardback book + 1 art kit ($39.95 per month, $37.95 on a 3-month prepaid plan, or $35.95 on a 6-month prepaid plan) and Deluxe Membership with a hardback book + 2 art kits ($55.95 per month, $52.95 on a 3-month prepaid plan, or $49.95 on a 12-month prepaid plan). The books they send are ideal for children ages 3-8. Each box will also include illustrated guides and notes from the book's author.
This is the review of the KidArtLit Deluxe Membership.
DEAL: Get 10% off your first month and all gift orders. Use coupon code HELLOSUBS.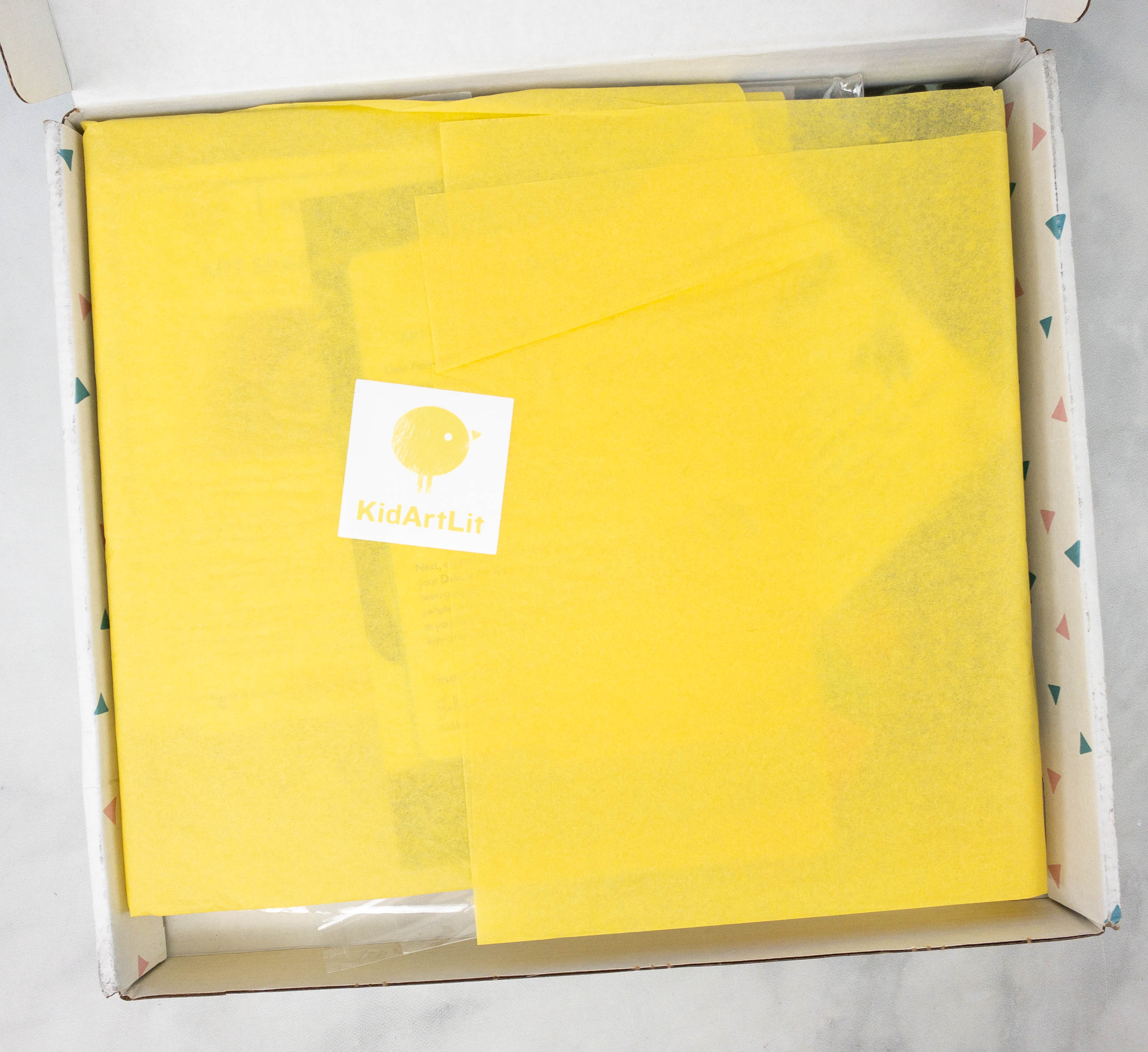 The items are covered in a bright yellow tissue paper sealed with an adorable KidArtLit sticker.
There's a note from the co-founder sitting on top of all the box's contents!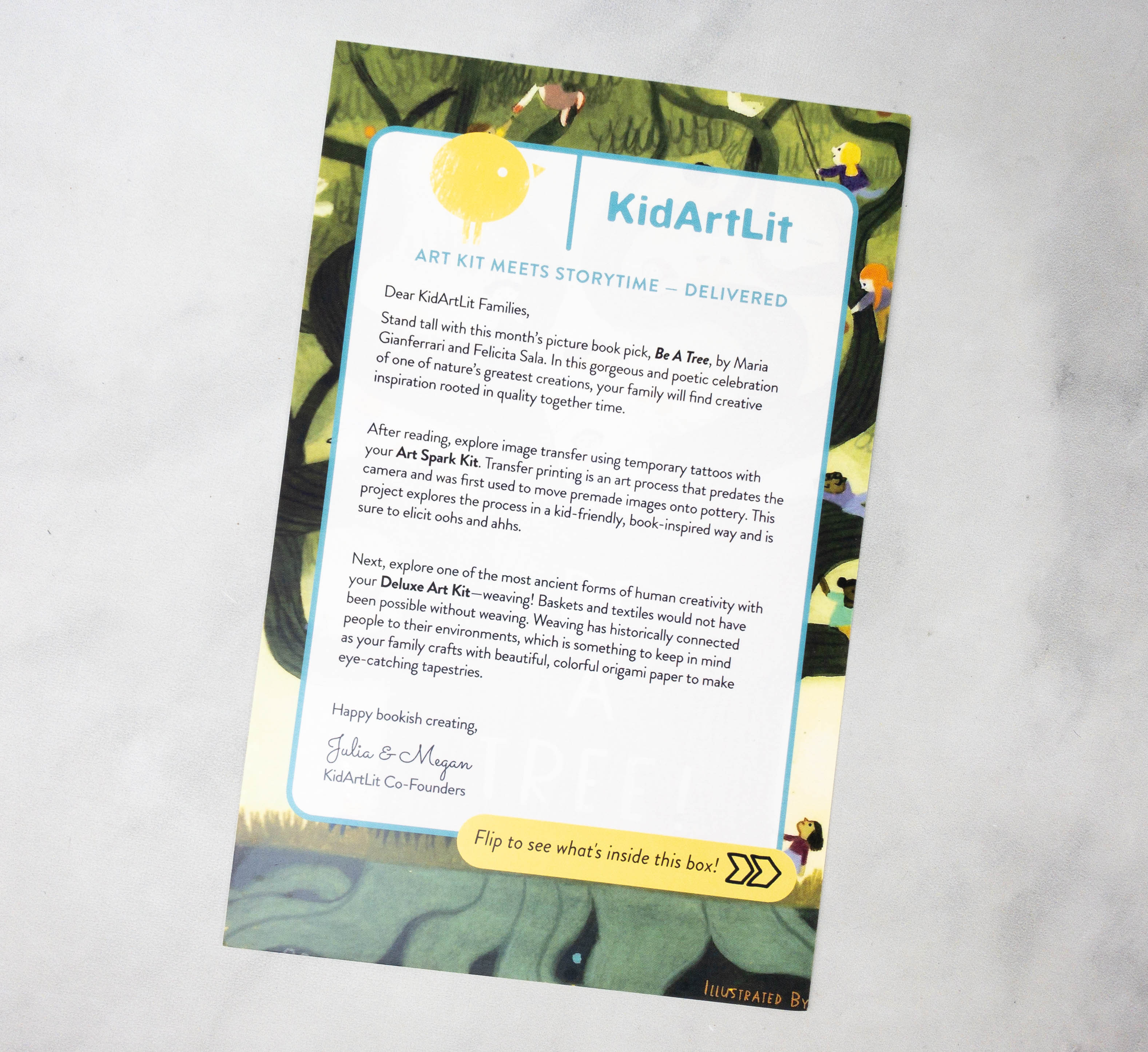 The card sets us up to have a wonderful experience with the activities that are in store for us. There are lot a lot of things to learn in this box.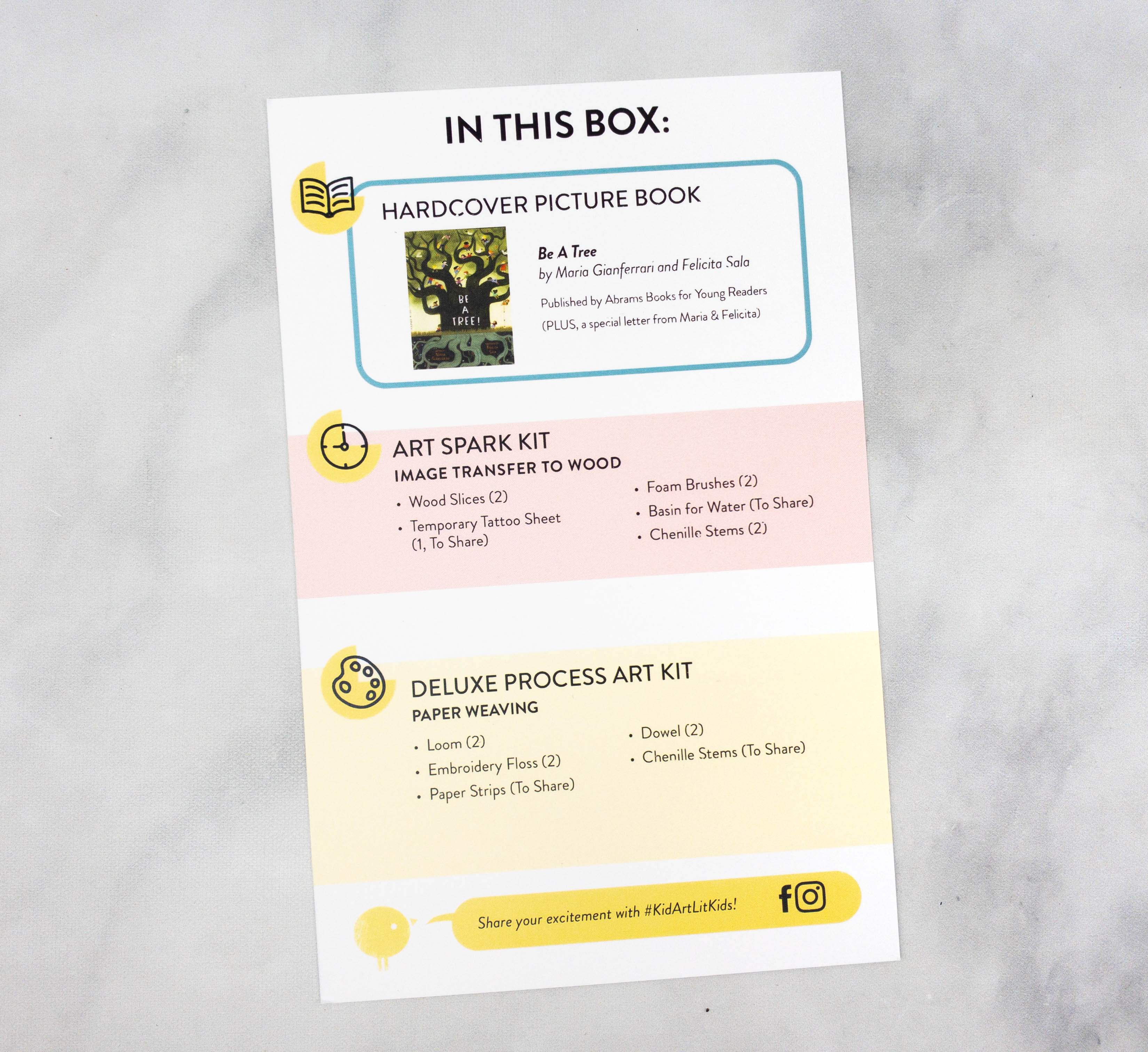 At the back, there's a list of all the items in this month's box.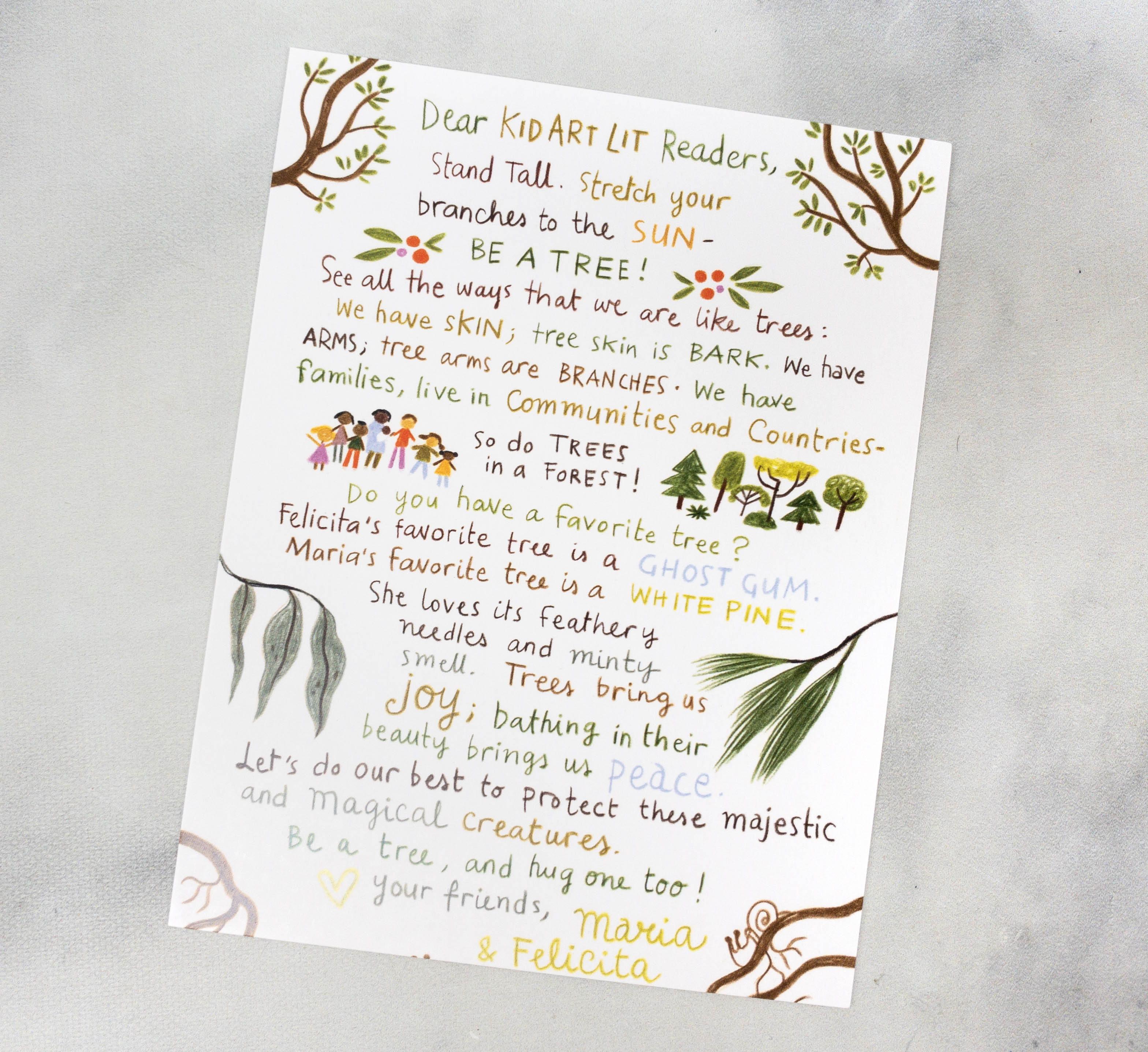 Another card contains inspiring words for the KidArtLit readers.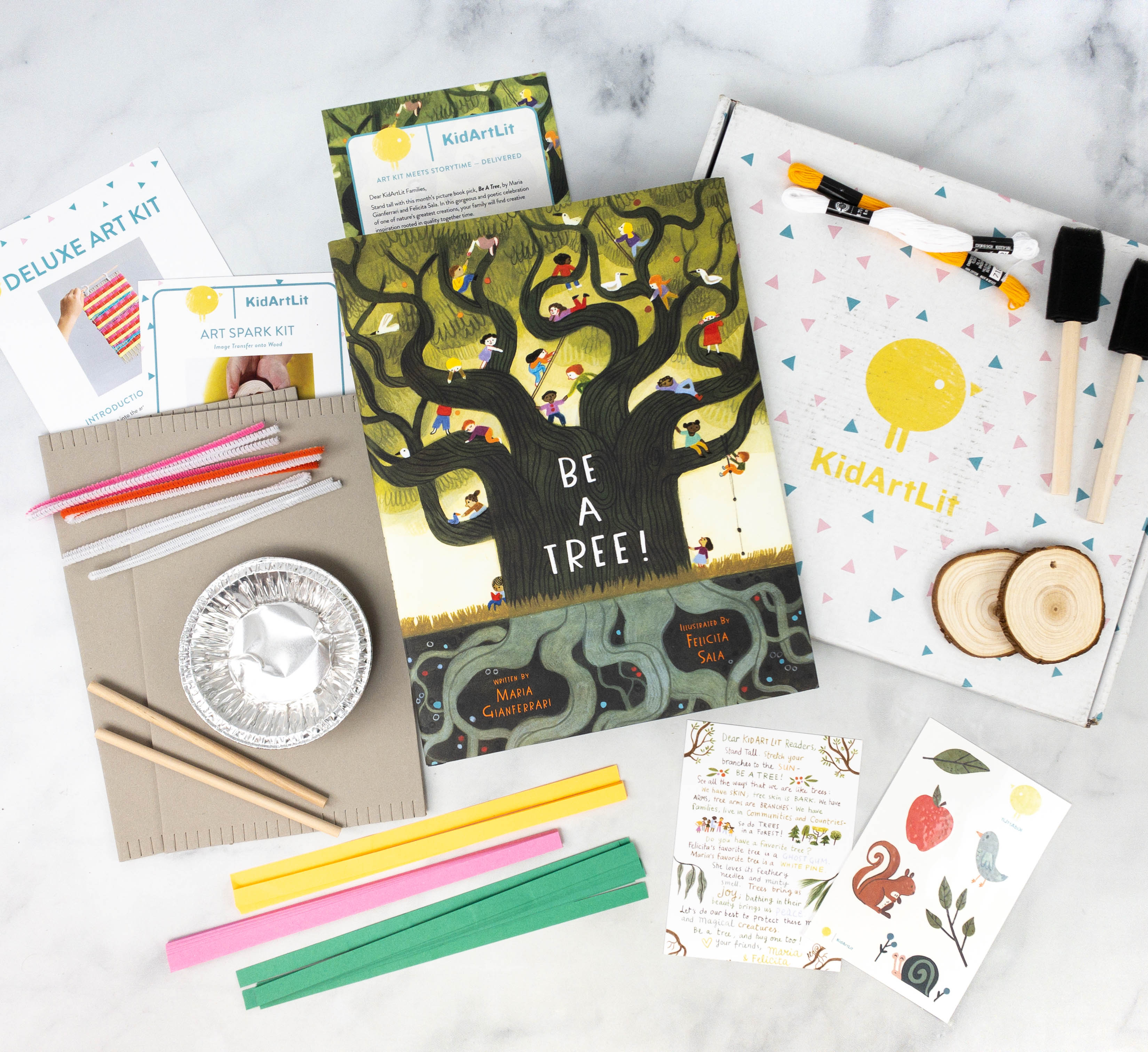 Everything in our box!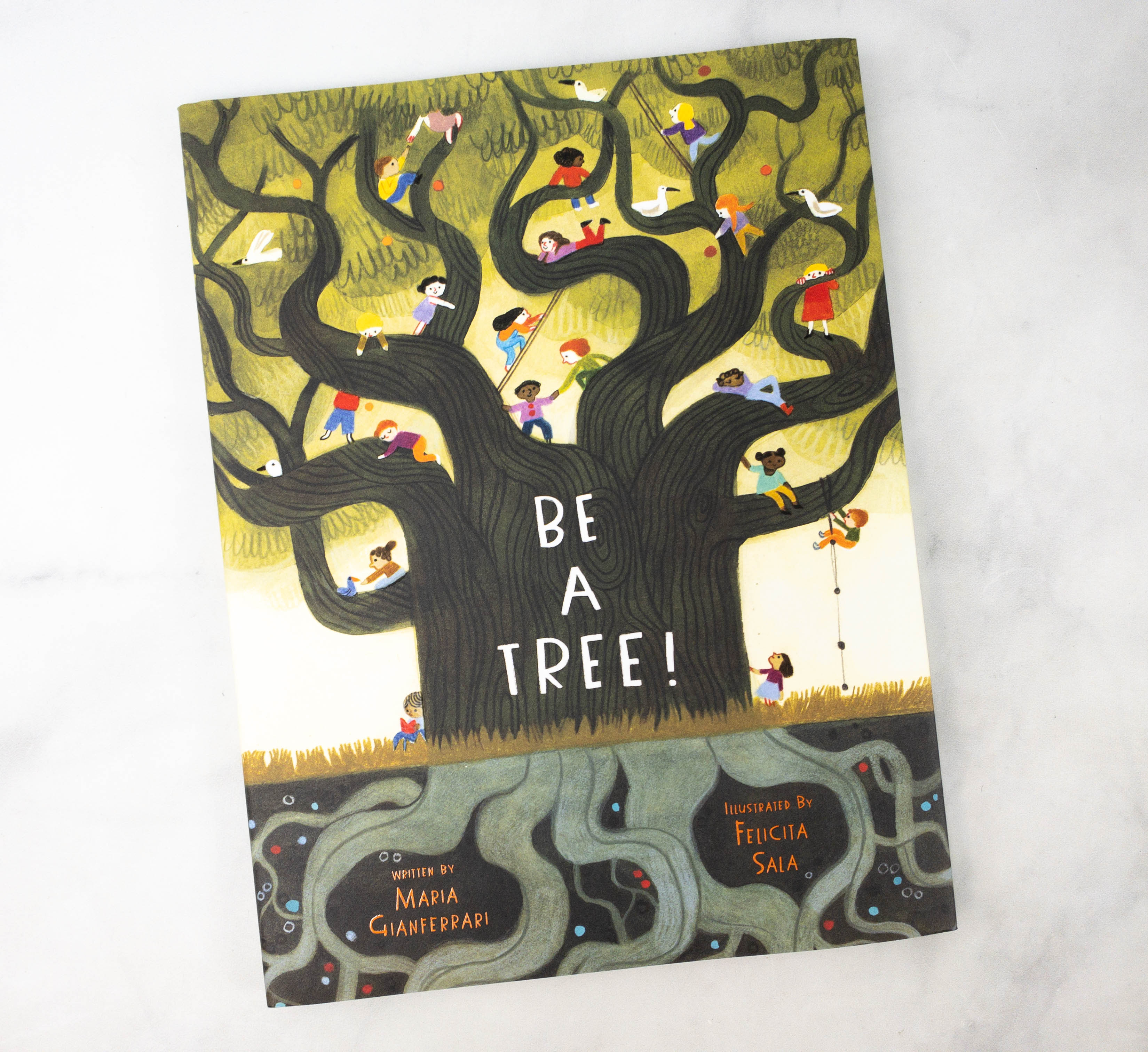 Be A Tree! by Maria Gianferrari ($19.99)
A lyrical, gorgeously illustrated look at the majesty of trees—and what humans can learn from them

Stand tall. Stretch your branches to the sun. Be a tree!

We are all like trees: our spines, trunks; our skin, bark; our hearts giving us strength and support, like heartwood. We are fueled by air and sun.

And, like humans, trees are social. They "talk" to spread information; they share food and resources. They shelter and take care of one another. They are stronger together.

In this gorgeous and poetic celebration of one of nature's greatest creations, acclaimed author Maria Gianferrari and illustrator Felicita Sala both compare us to the beauty and majesty of trees—and gently share the ways in which trees can inspire us to be better people.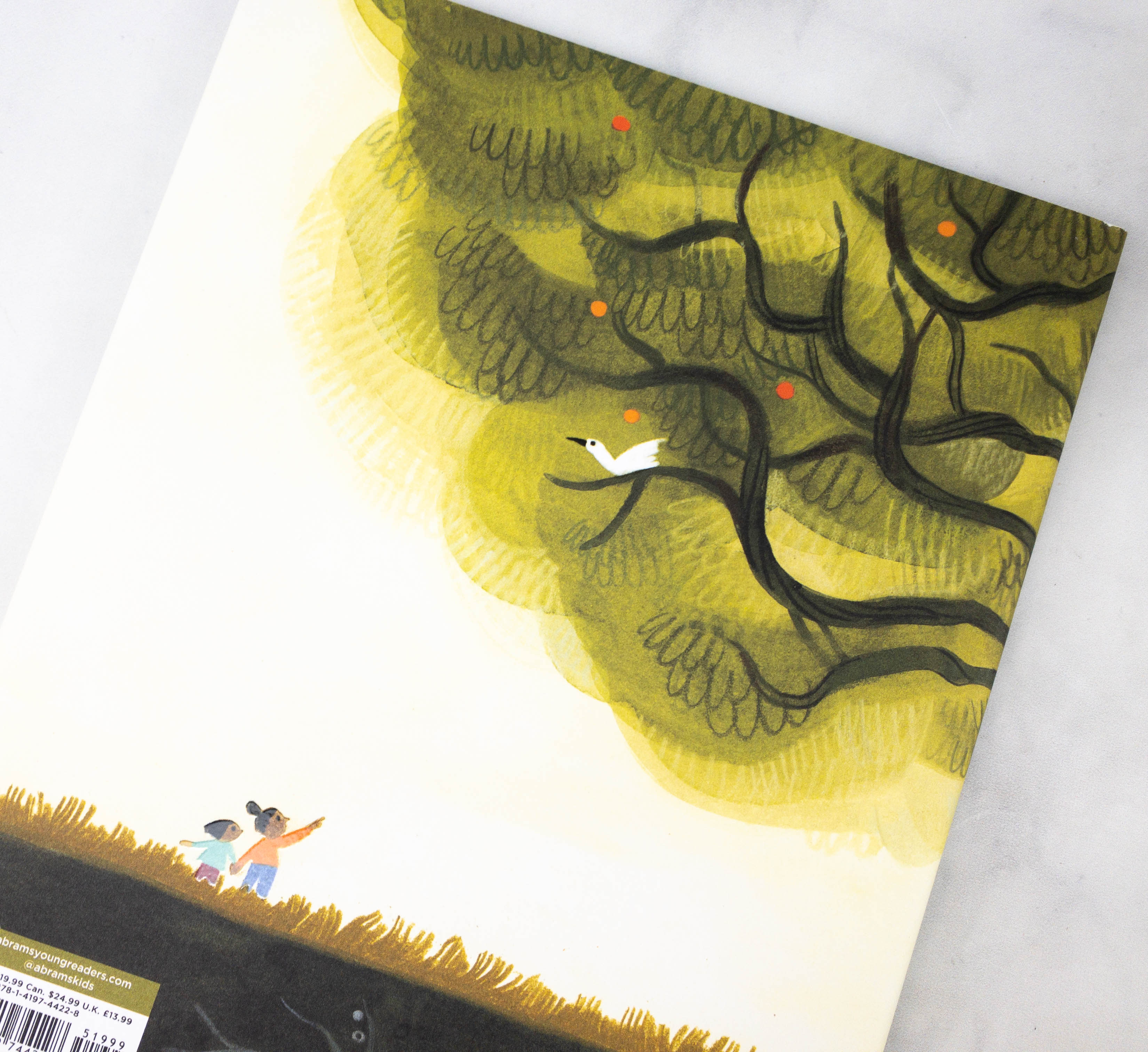 This picture book is filled with different kinds of trees!
The synopsis is printed on the flap of the dust jacket. The endpaper also looks cute with the leaf prints.
Each page is filled with wonderful illustrations, along with easy to understand texts that help kids understand similarities of humans and trees.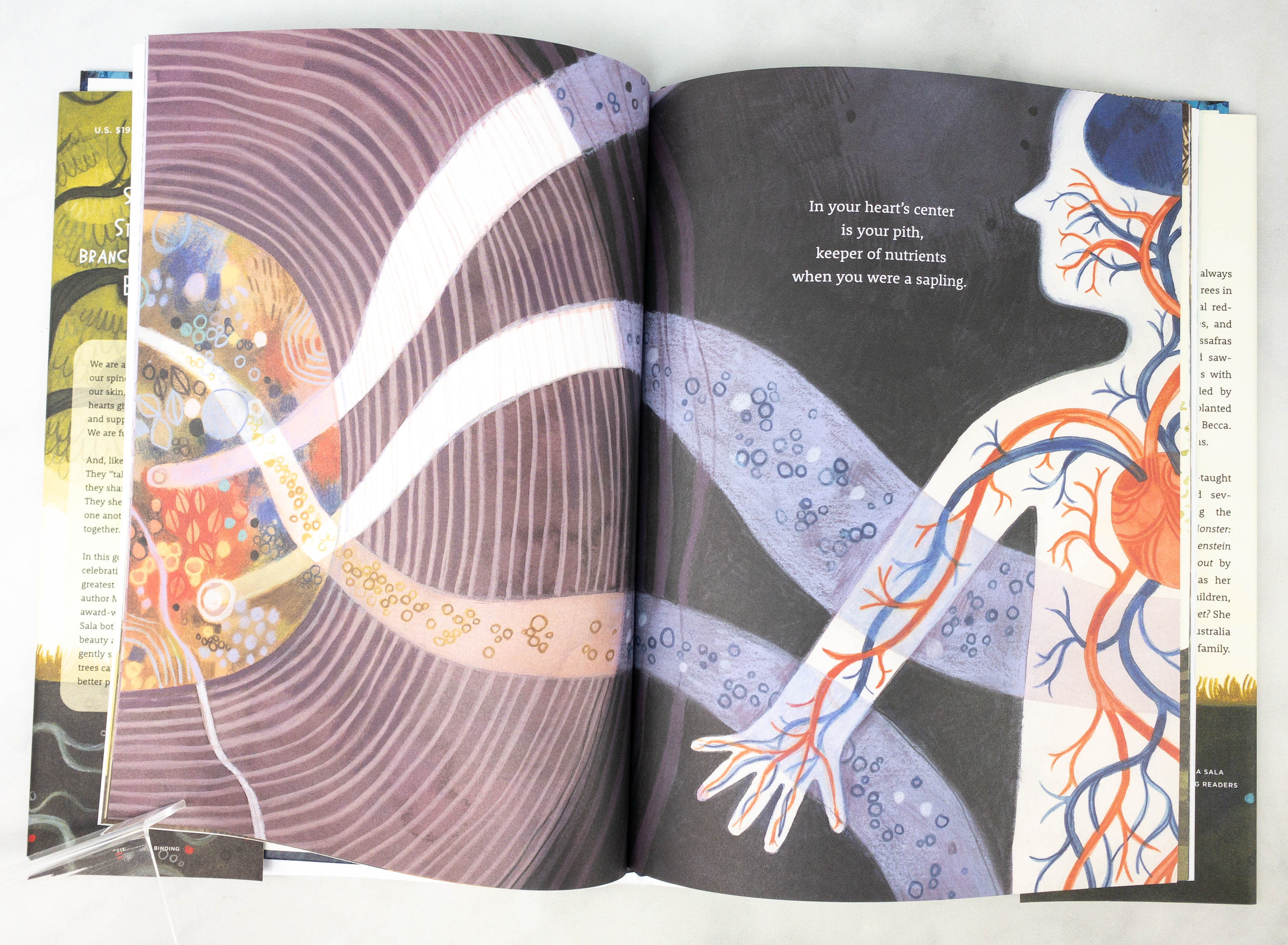 Just like a human's body, trees also have a way of keeping nutrients.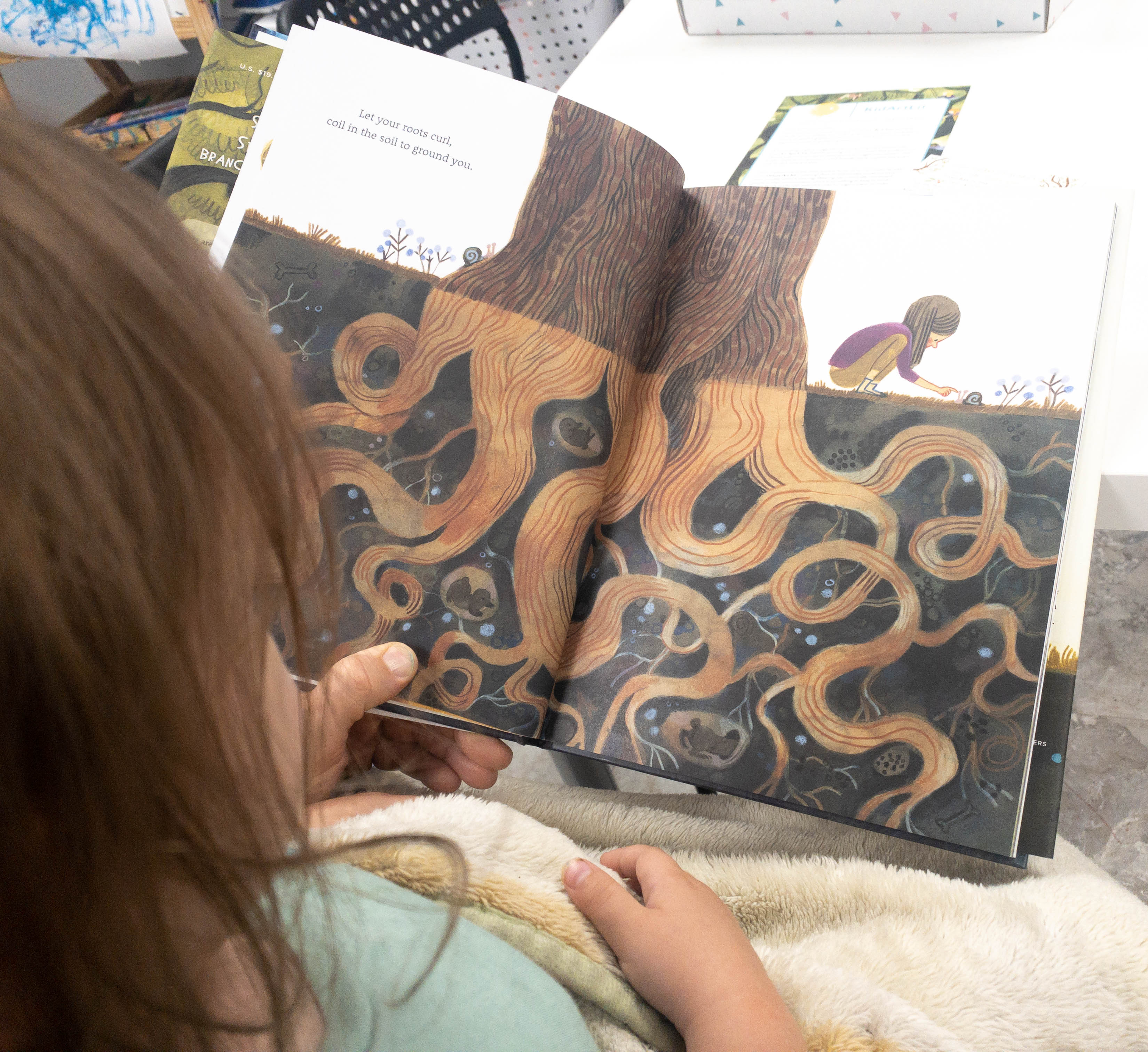 My daughter loves this book. She keeps on going back to her favorite pages!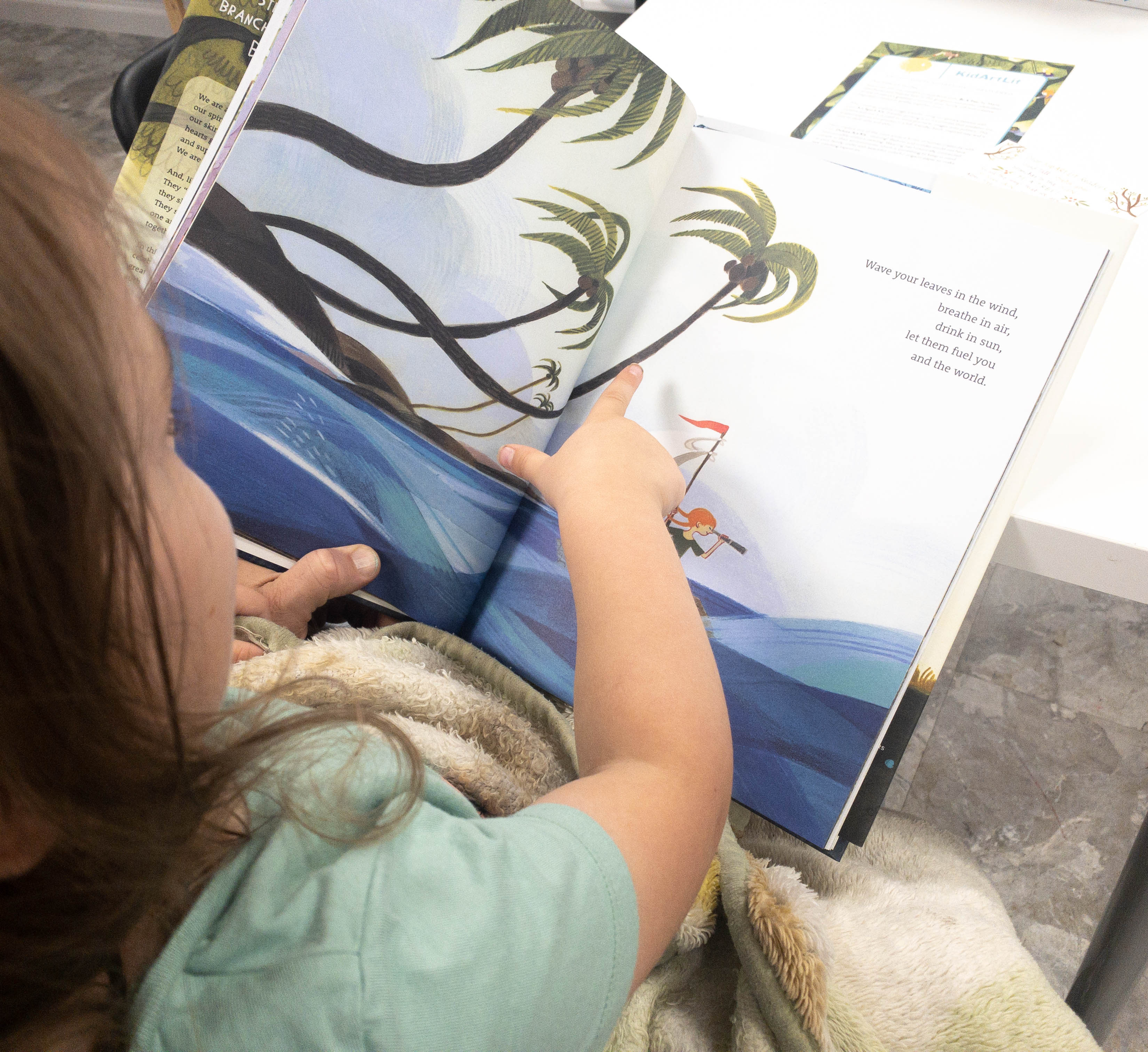 This book is also a good way to introduce kids to the importance of trees!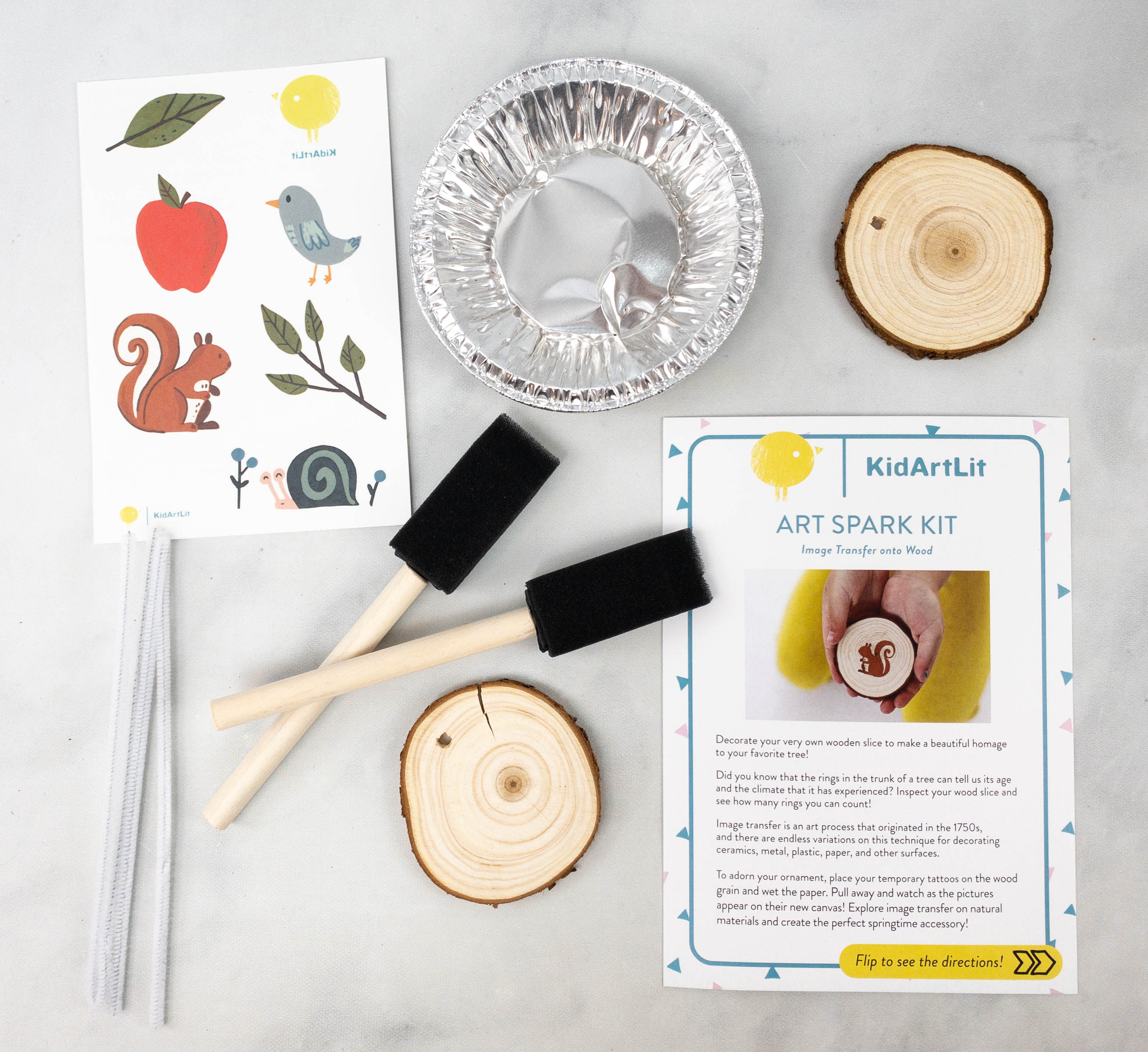 Activity #1: Art Spark Kit. The first activity this month is related to the book and it's about decorating a wooden slice!
This sheet listed the instructions and some tips to help kids with the activity.
This activity needs adult supervision when done by younger kids because it involves cutting out the tattoo from the sheet. Once my daughter has chosen the tattoo design she wants, I cut it for her, and she placed it face down on the wood.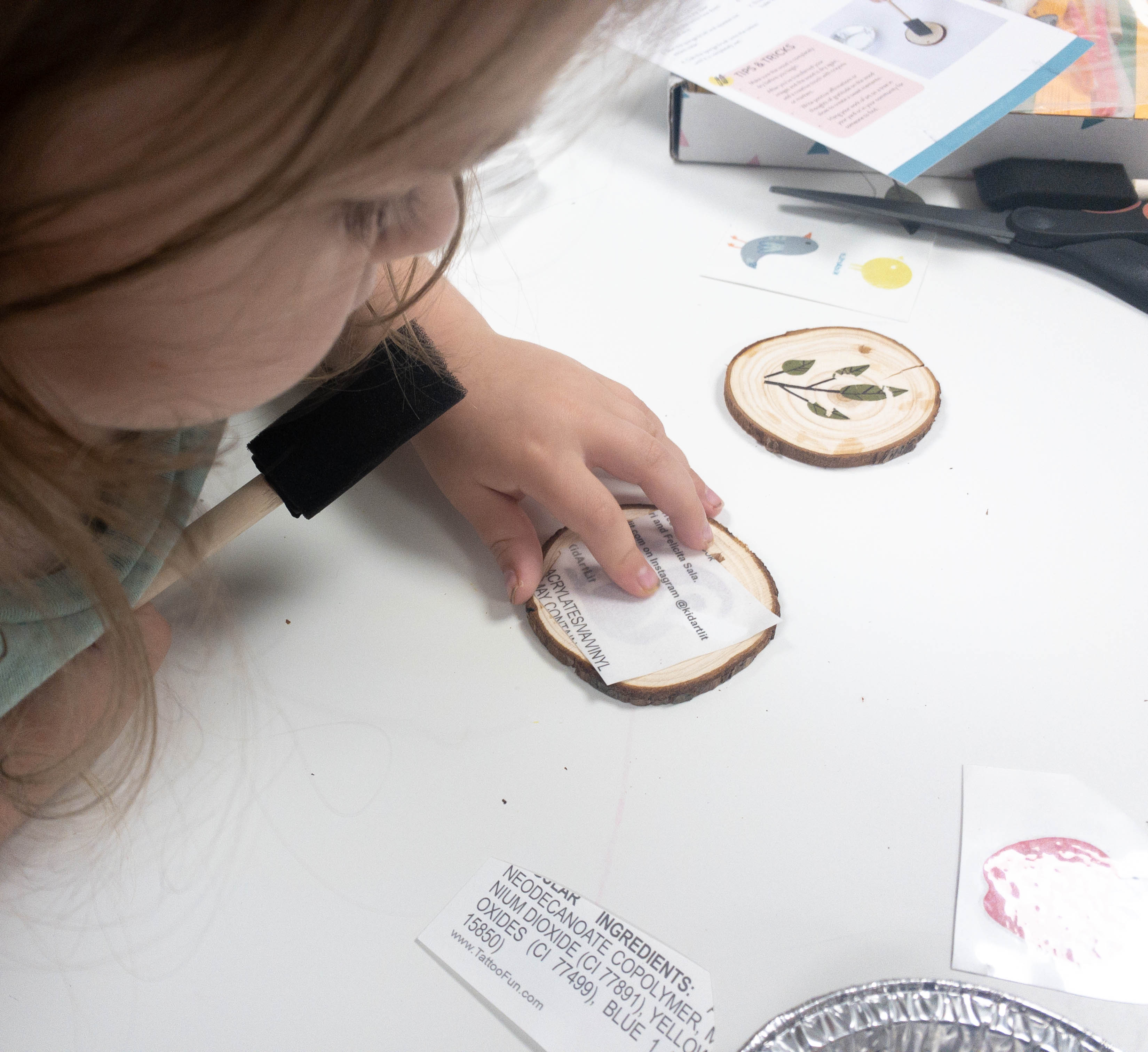 The next step is to dab a wet sponge brush on the tattoo, press for 30 seconds, and then remove the paper to see the transferred image. My daughter also put the chenille stems through the holes on the wood.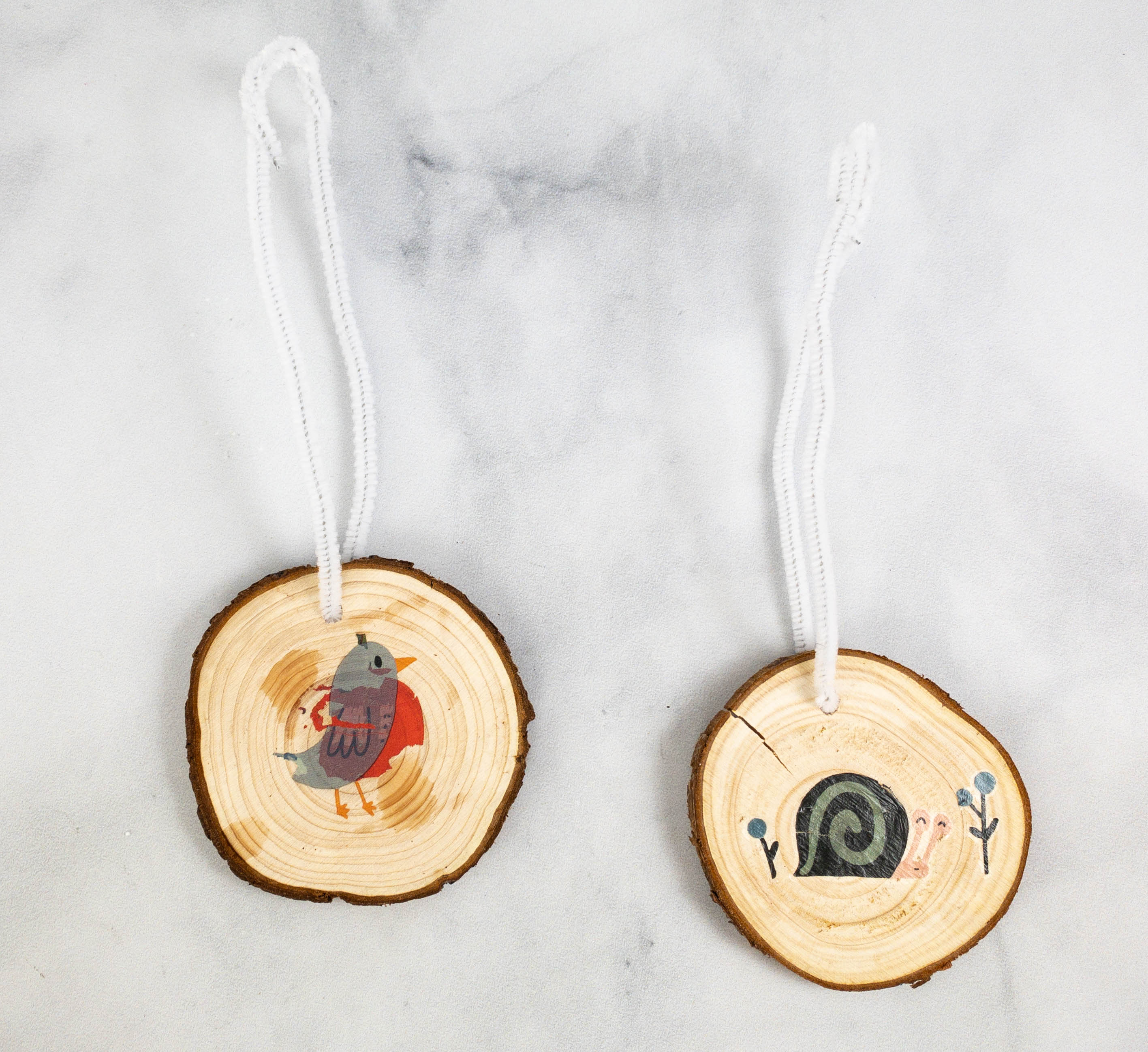 The finished products look great!
Activity #2: Deluxe Art Kit. Since this is the Deluxe box, we received a second art kit and it involves paper weaving!.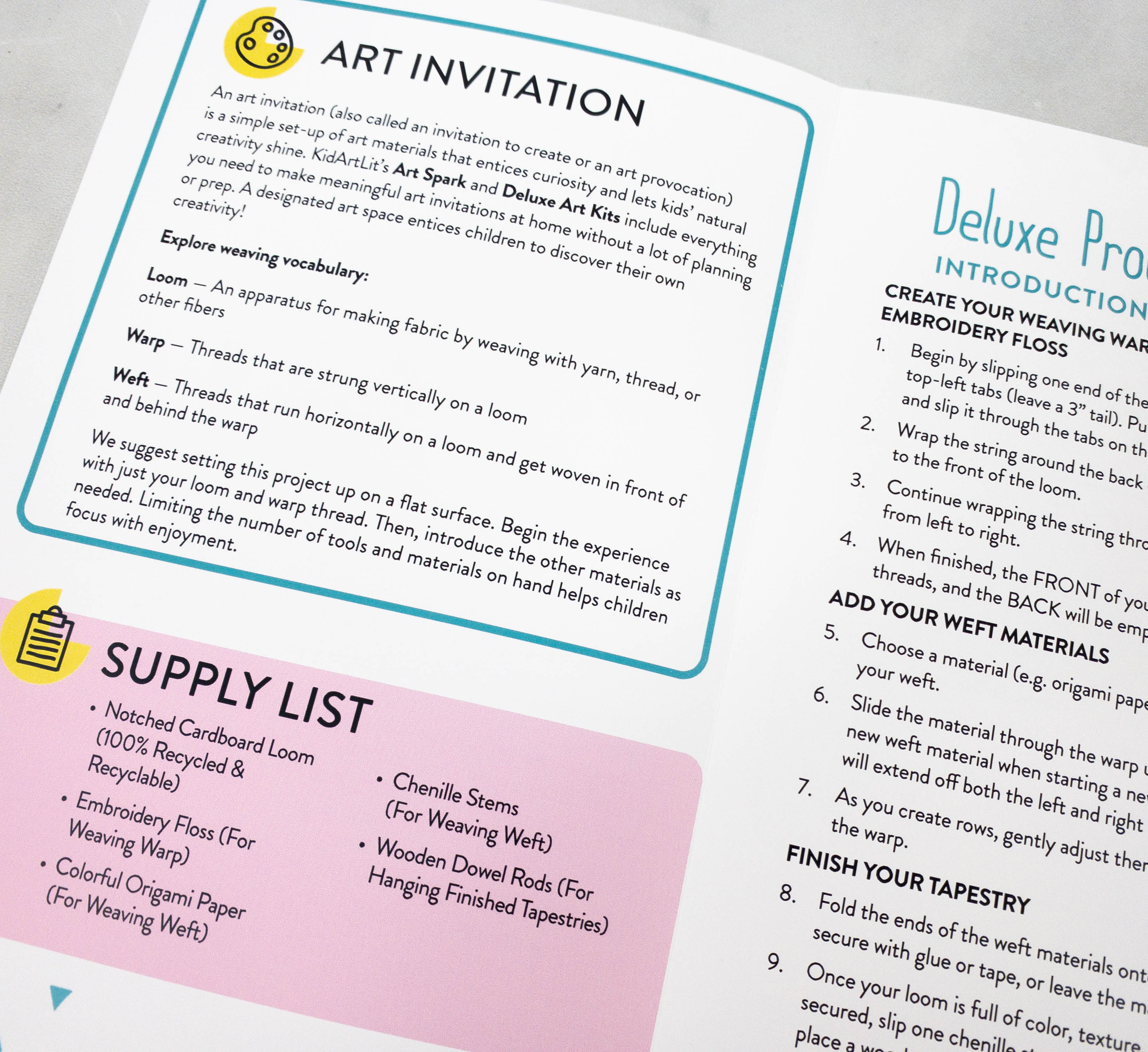 For this project, they sent a notched cardboard loom, embroidery floss, colorful origami paper, chenille stems, and wooden dowel rods.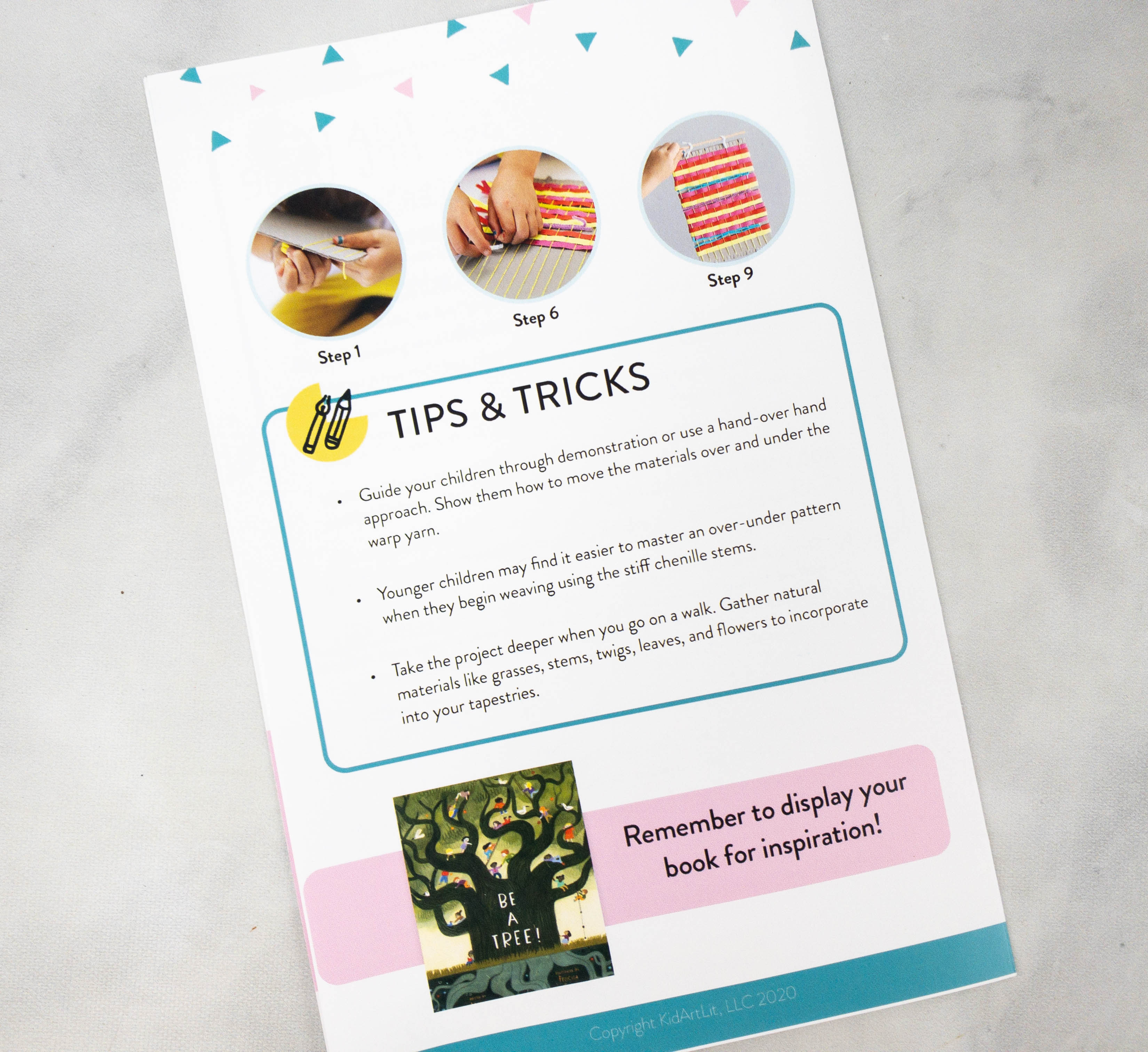 There are also tips and tricks provided in the booklet.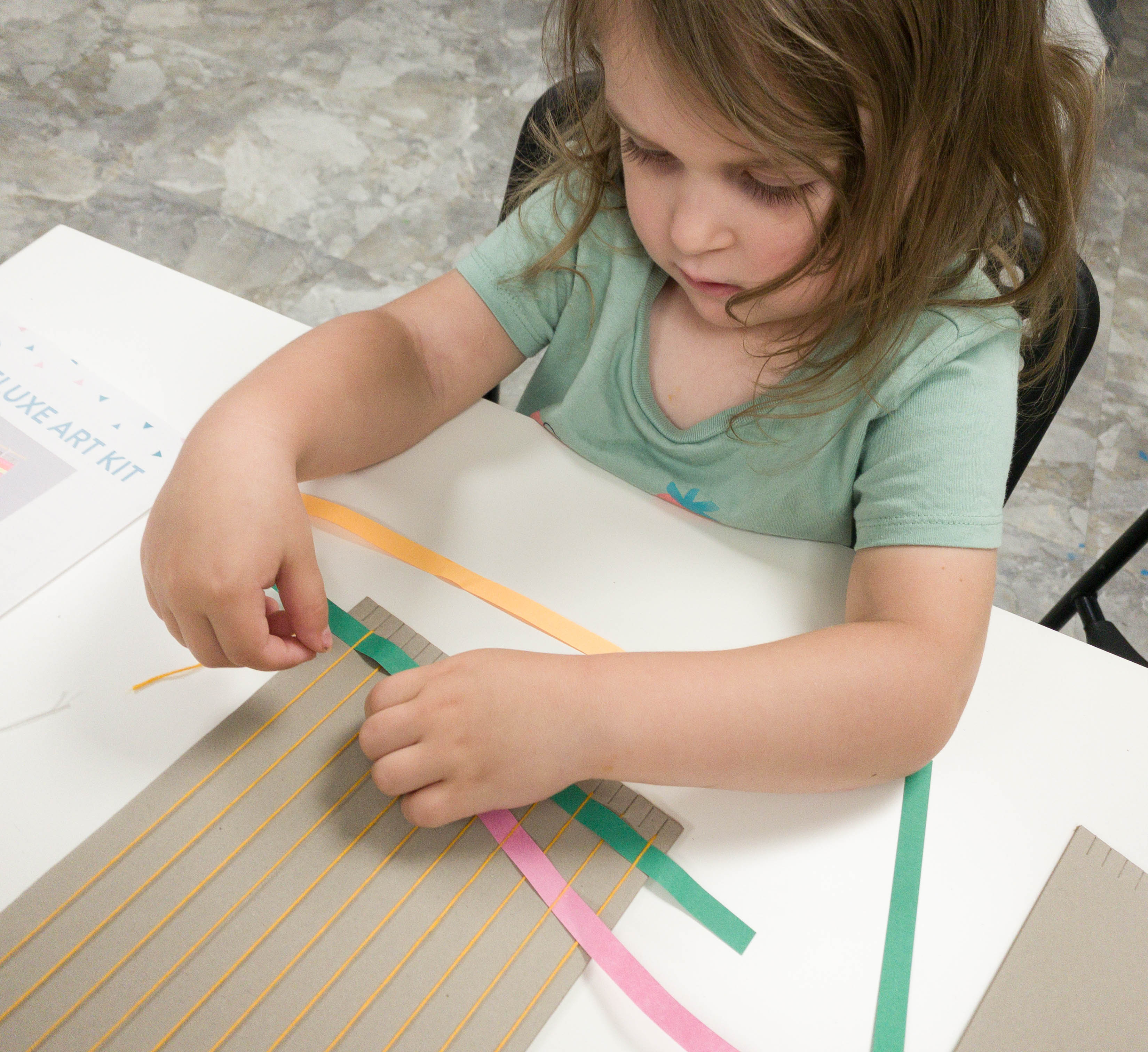 This one is a pretty easy activity. Kids can also choose whatever color combination that they like! I just showed my daughter how to move the materials over and under the wrap yarn and after that, she can weave on her own.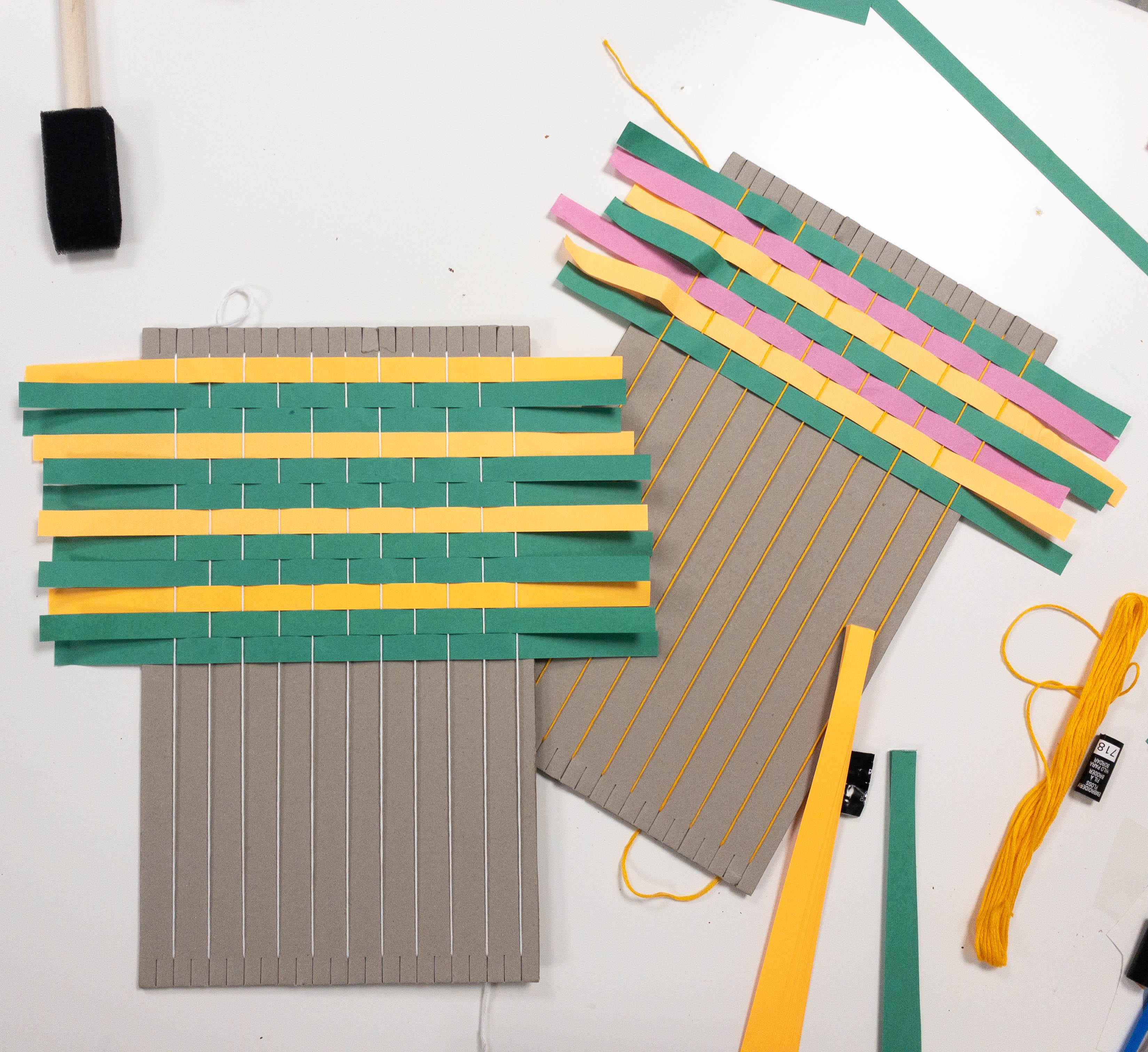 The kit included 2 tabs, so kids can make 2 beautiful weave patterns!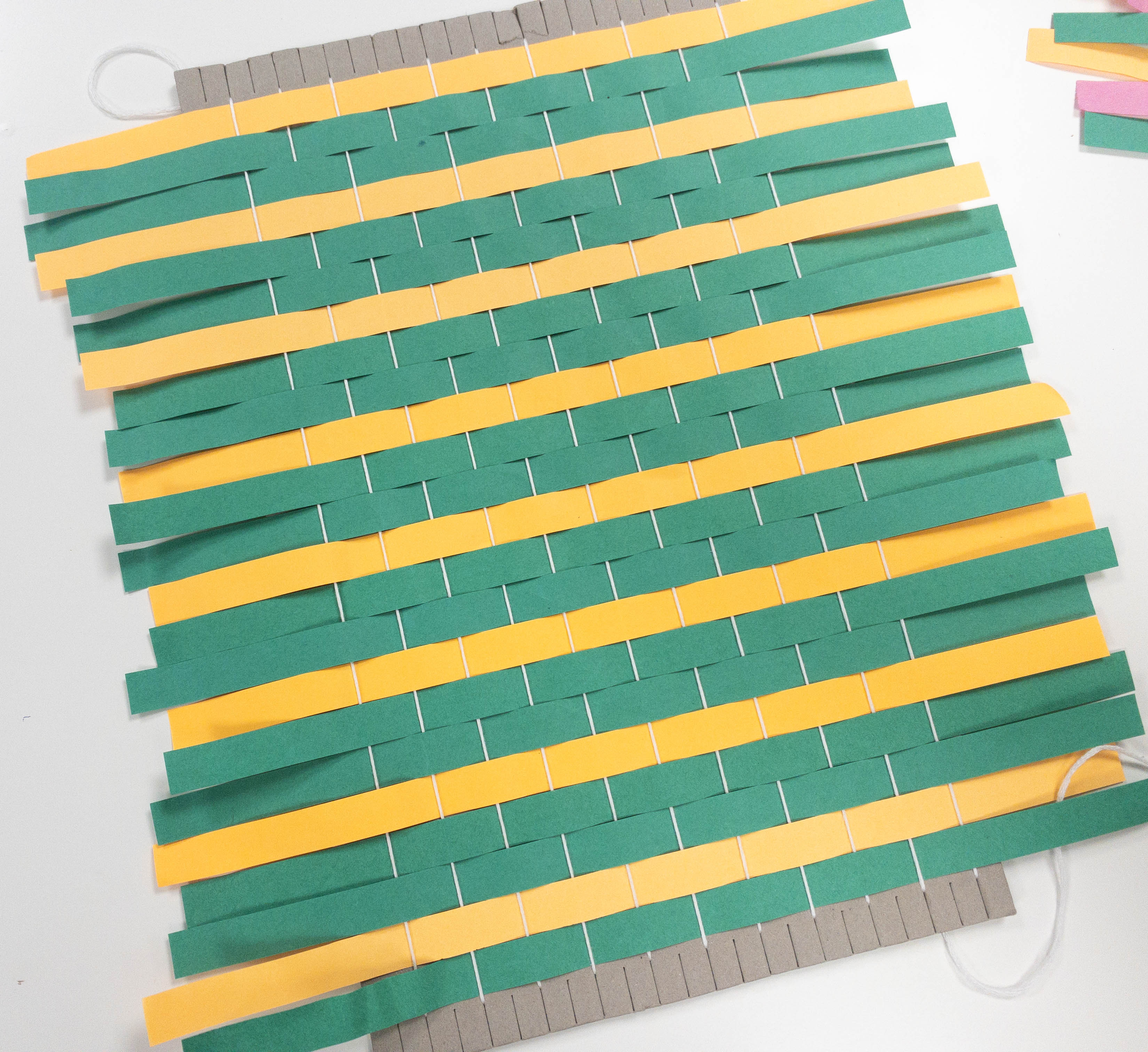 This one is almost done! Just a few finishing touches and we can already display my daughter's works.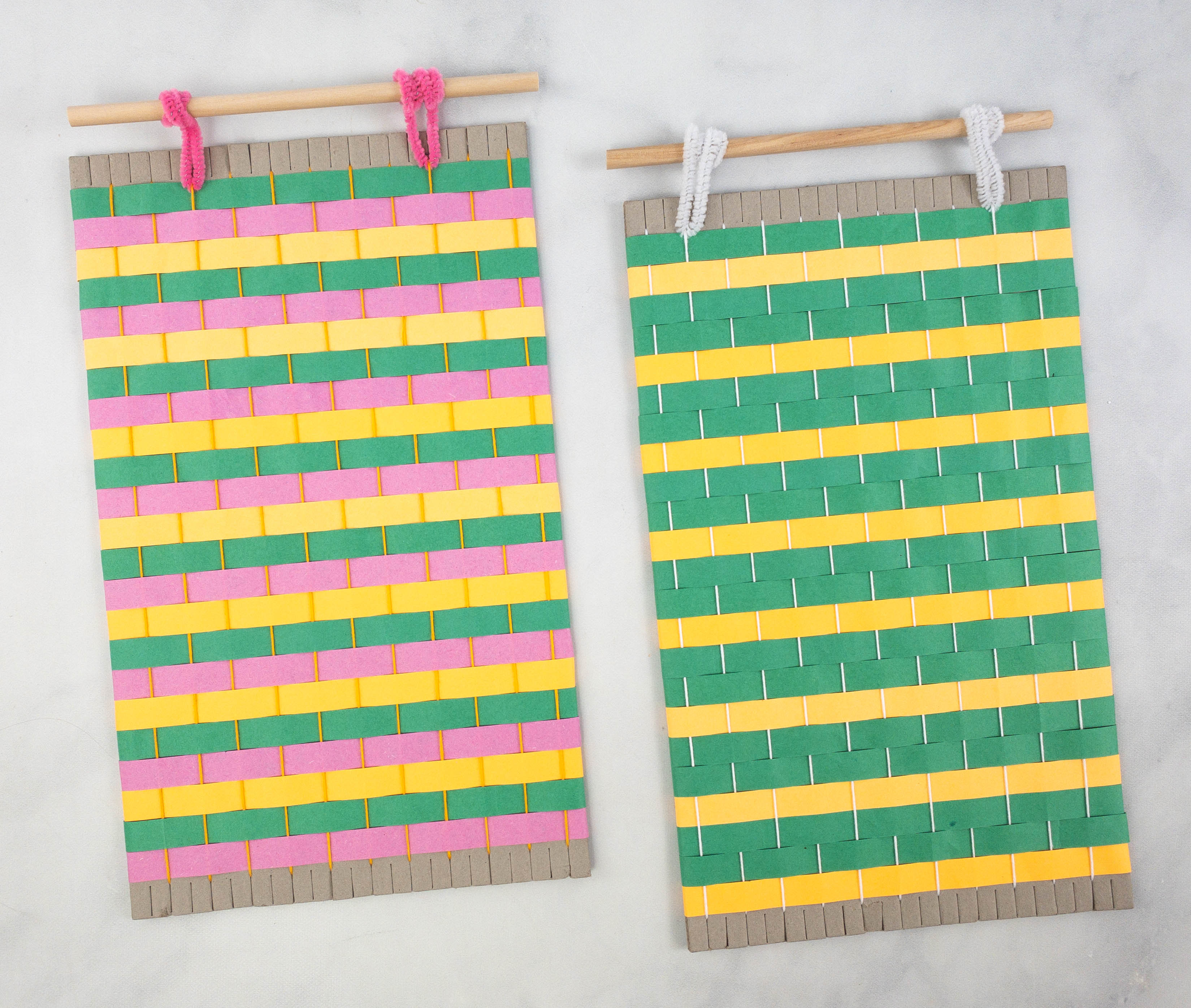 This was a great introduction to paper weaving and also a good way to strengthen fine motor skills.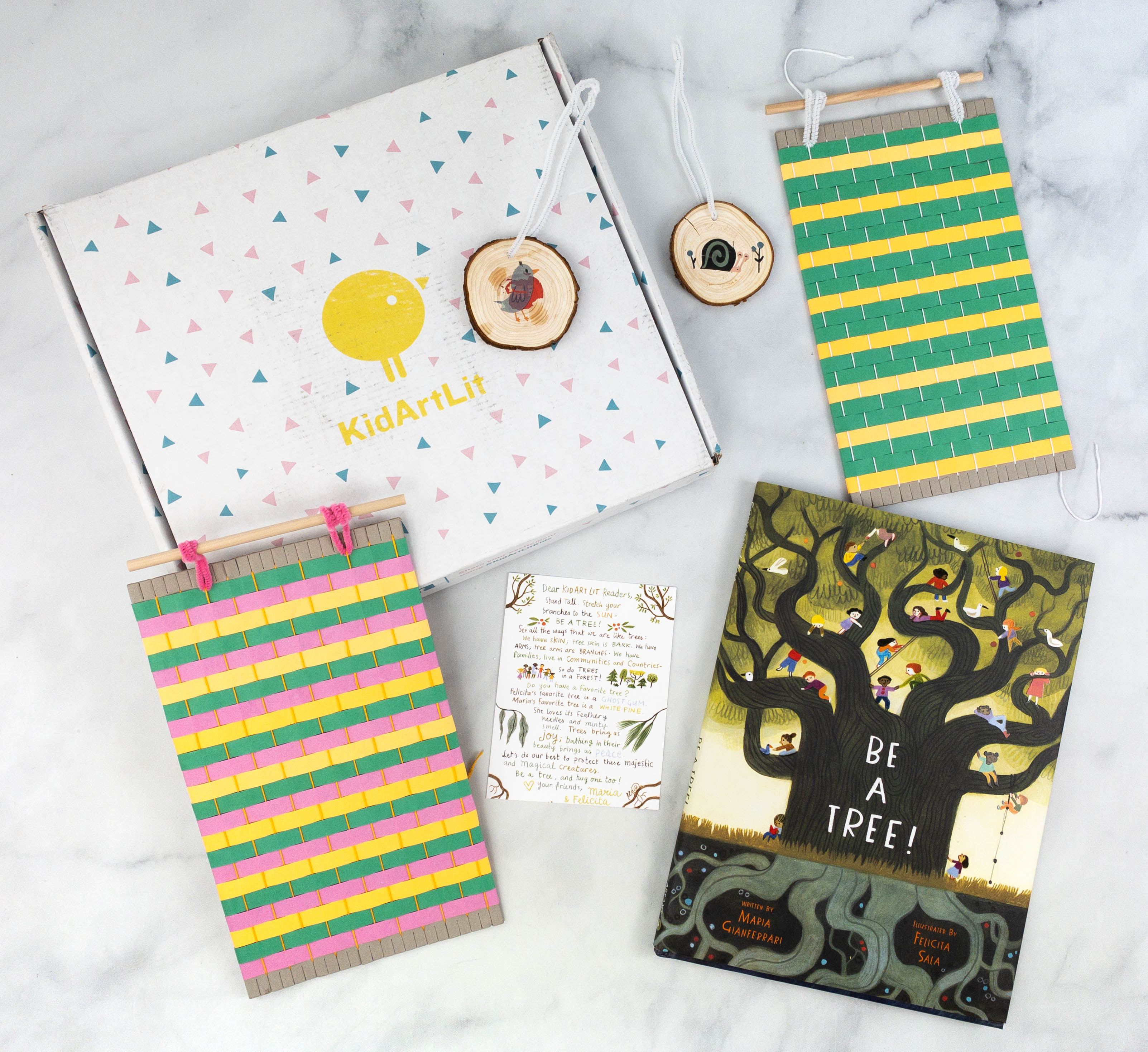 Here's a final look at this month's fun book and two art activities!
This was a fun KidArtLit box with a great read! Our box was the Deluxe box, which includes one book and 2 art kits. My youngest had fun with it and she loved both the paper weaving activity and the wooden slice designing activity! Of course, she was also into the book and she kept on revisiting her favorite pages. The Deluxe box is a great choice if you want an extra activity to keep kids busy. It's also good to share with siblings, and it even makes a nice gift for kids who love art and storytelling.
What do you think of this month's box?