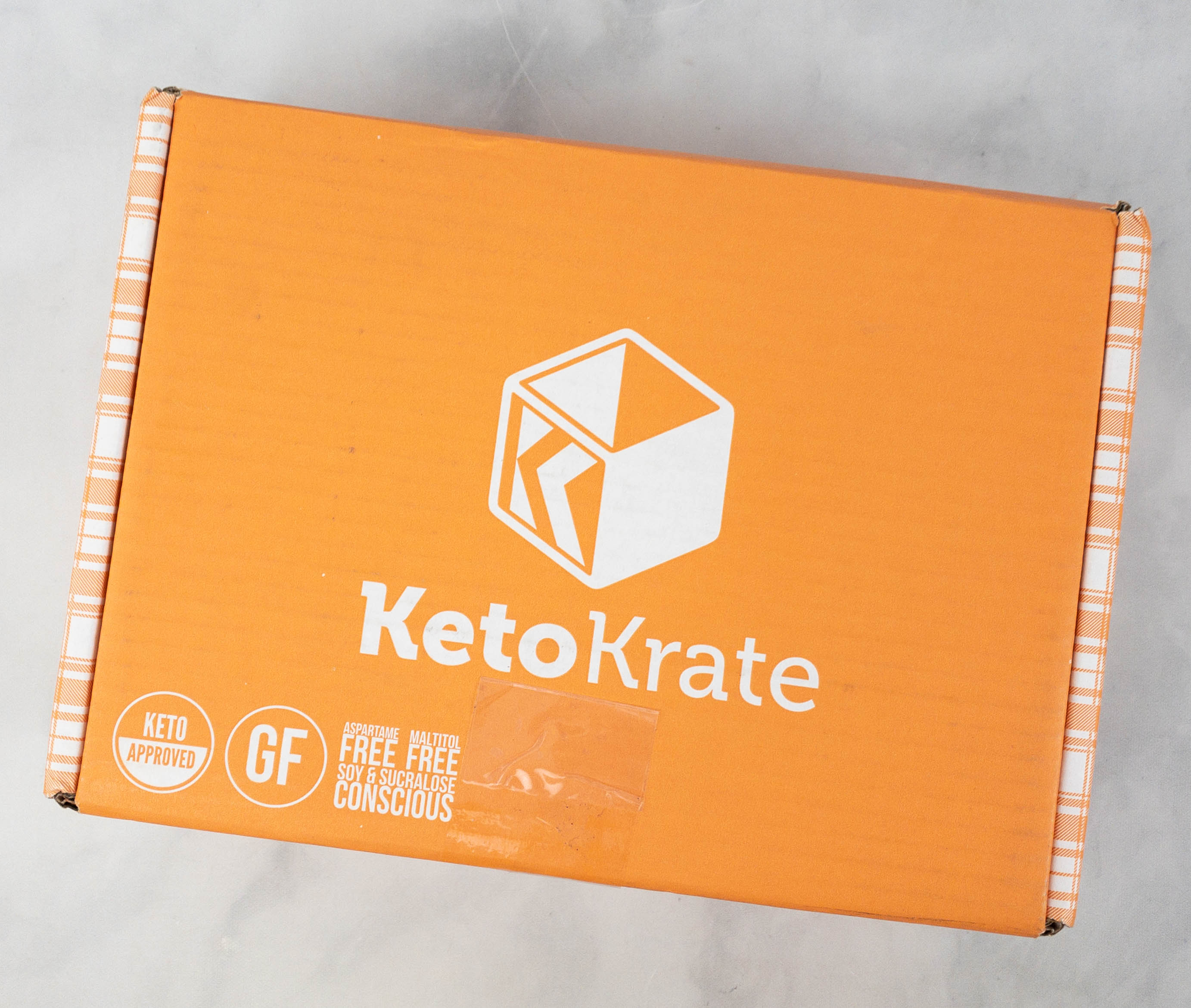 Keto Krate offers a keto subscription box for those who love keto snacks! Every month, members receive 10+ full-sized keto snacks with less than 5g net carbs per serving, as well as printed insert including keto tips, keto recipes, keto advice, member case studies, and other information to keep you inspired with your keto journey. Members also get VIP access to the members-only KetoShop and Krate.Club. KetoShop is where you can discover and purchase more keto-friendly goodies including past Krates and one-off items. Krate.Club is where you'll find more useful information, discounts, recipes, and more for the current month's KetoKrate! The subscription costs $39.99 a month, plus free shipping.
Keto Krate's keto snack and food subscription made the list in our 2021 readers' choice best health and wellness subscription box list!
DEAL: Get $10 off your first Krate! Use coupon code HELLO100FF.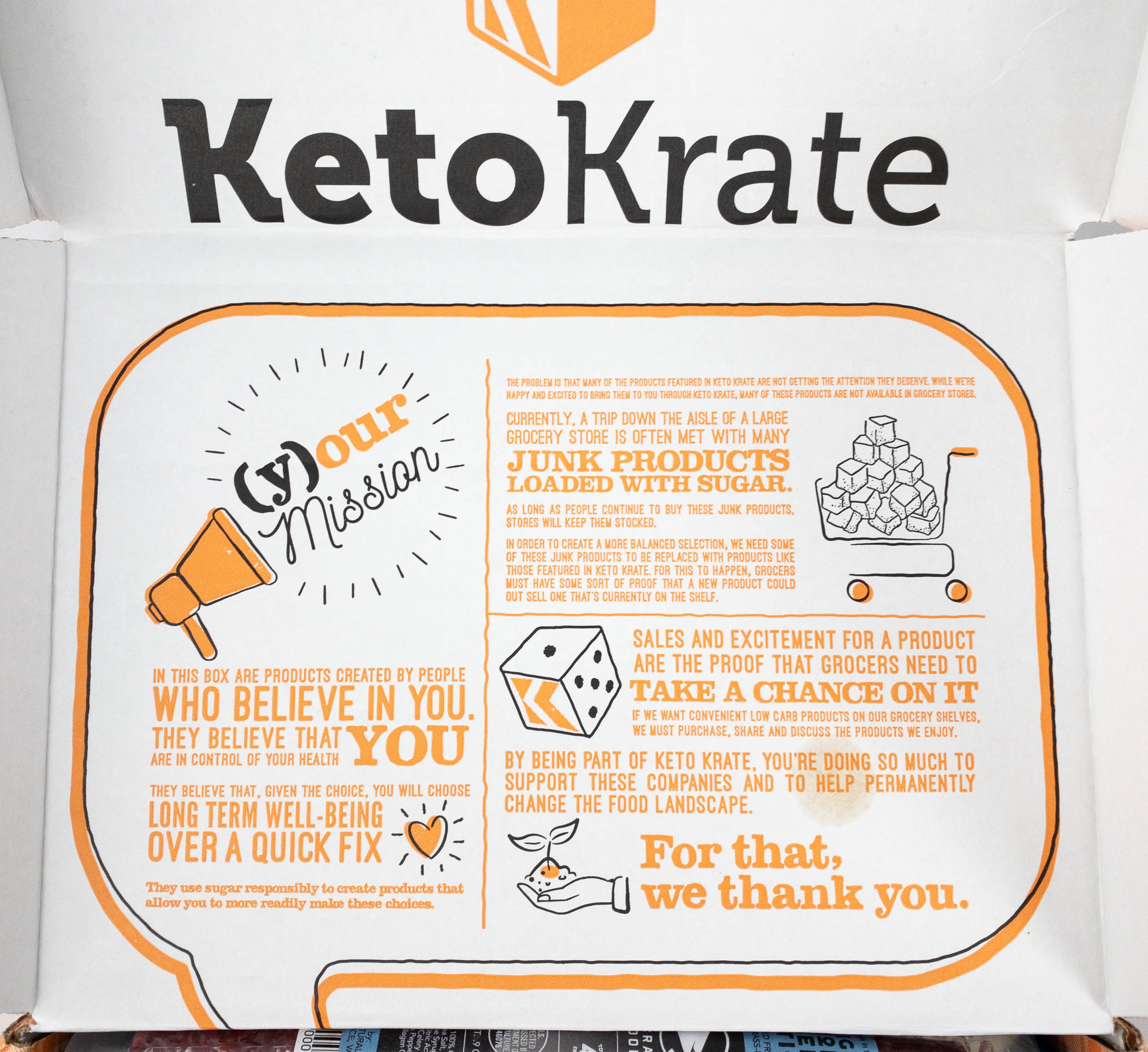 The inner lid of the box contains some positive messages and more information about the snacks they feature.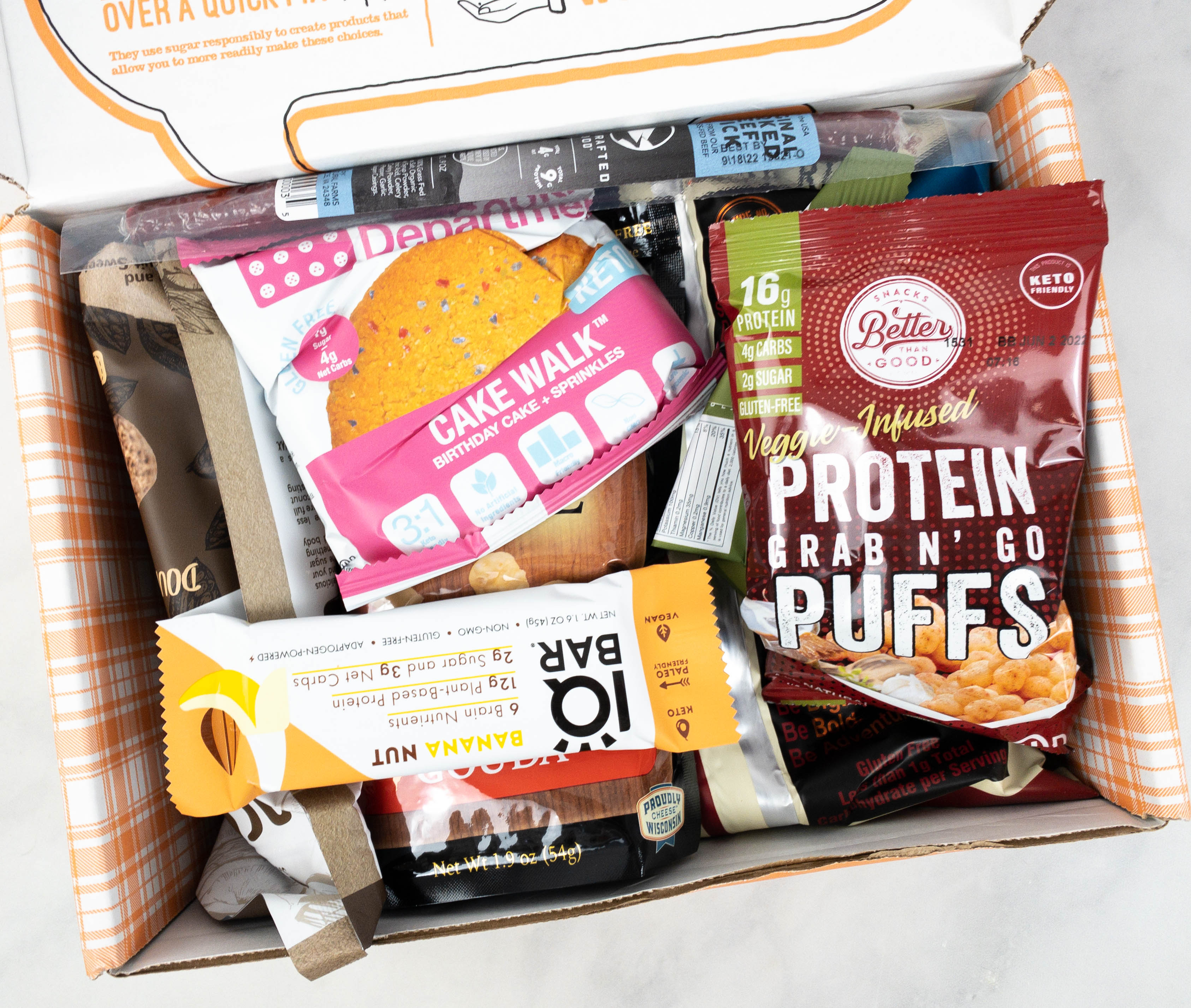 The box has no extra packaging, fillers, or squiggles.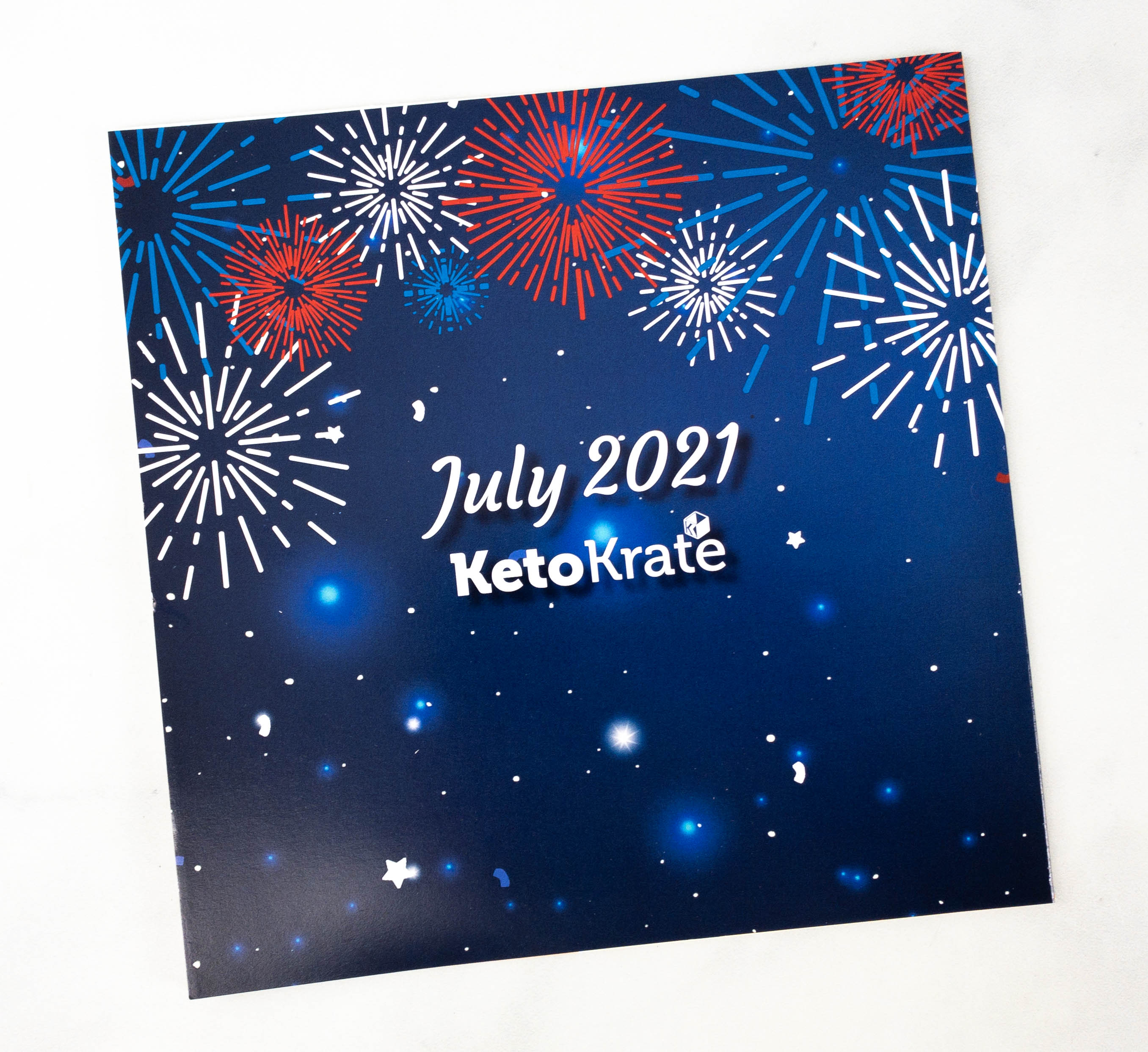 Here's a promotional booklet from Keto Krate.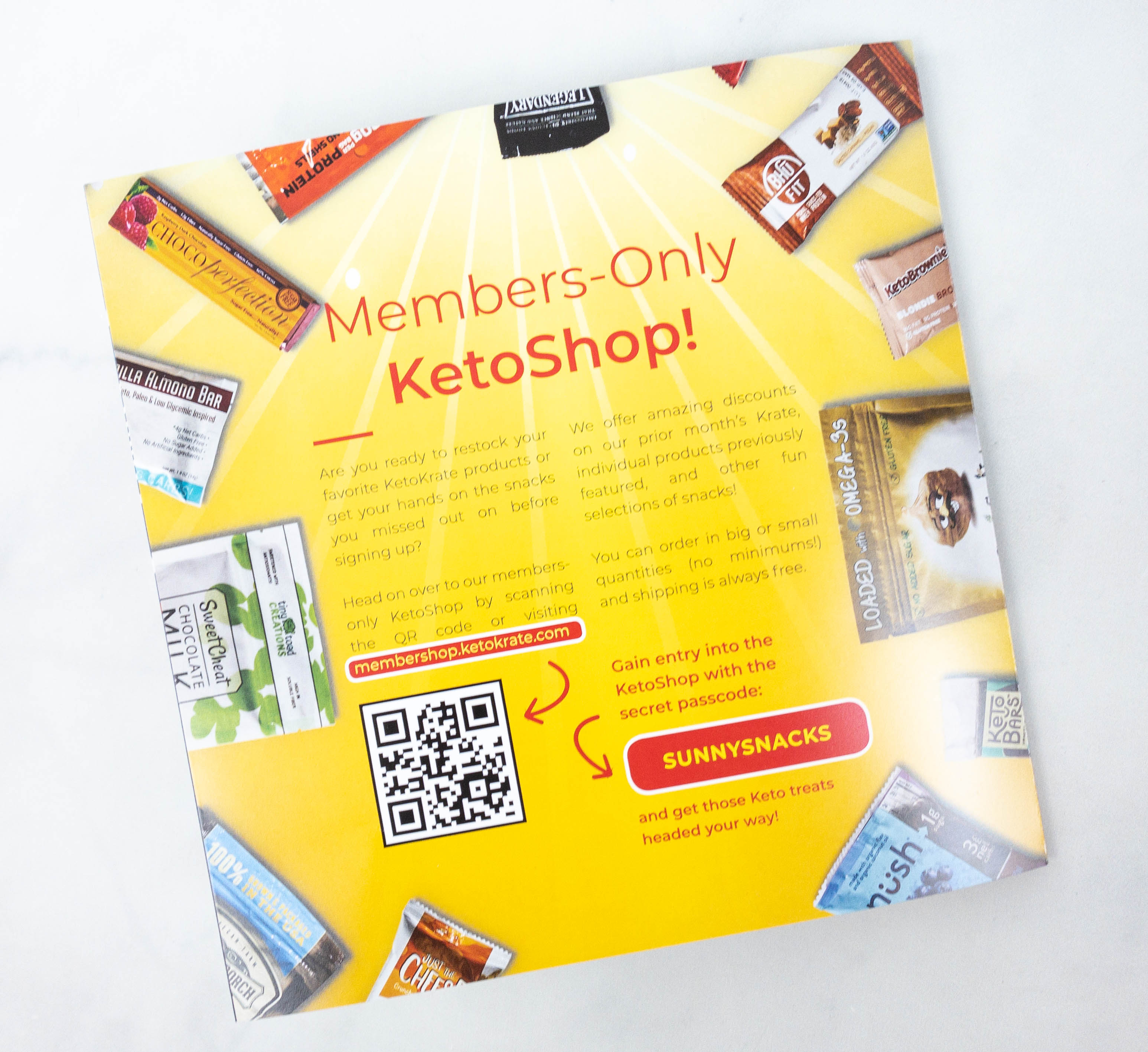 It also shows how members can access the members-only KetoShop!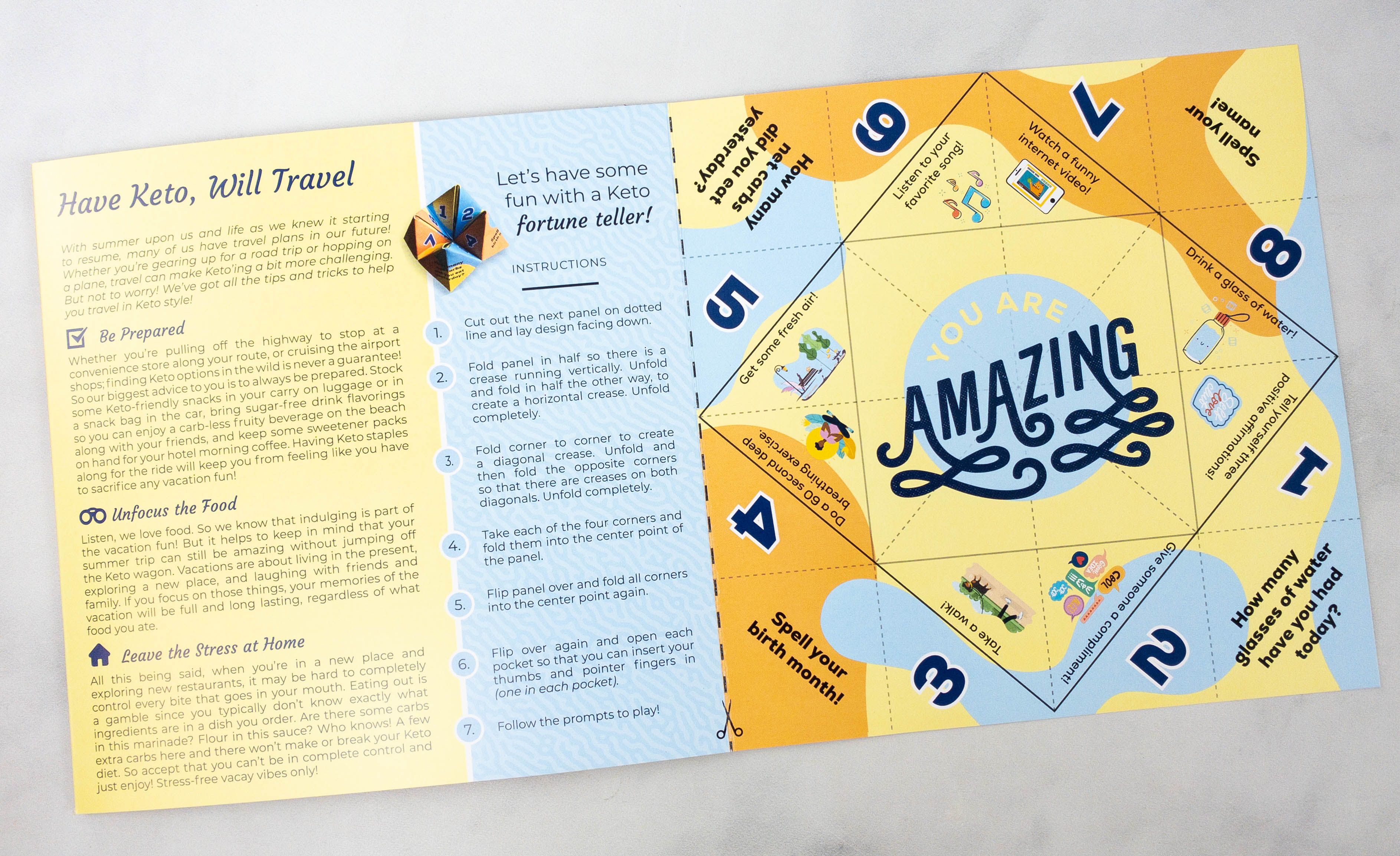 This part of the booklet included a fun fortune telling game that you can play with friends and family!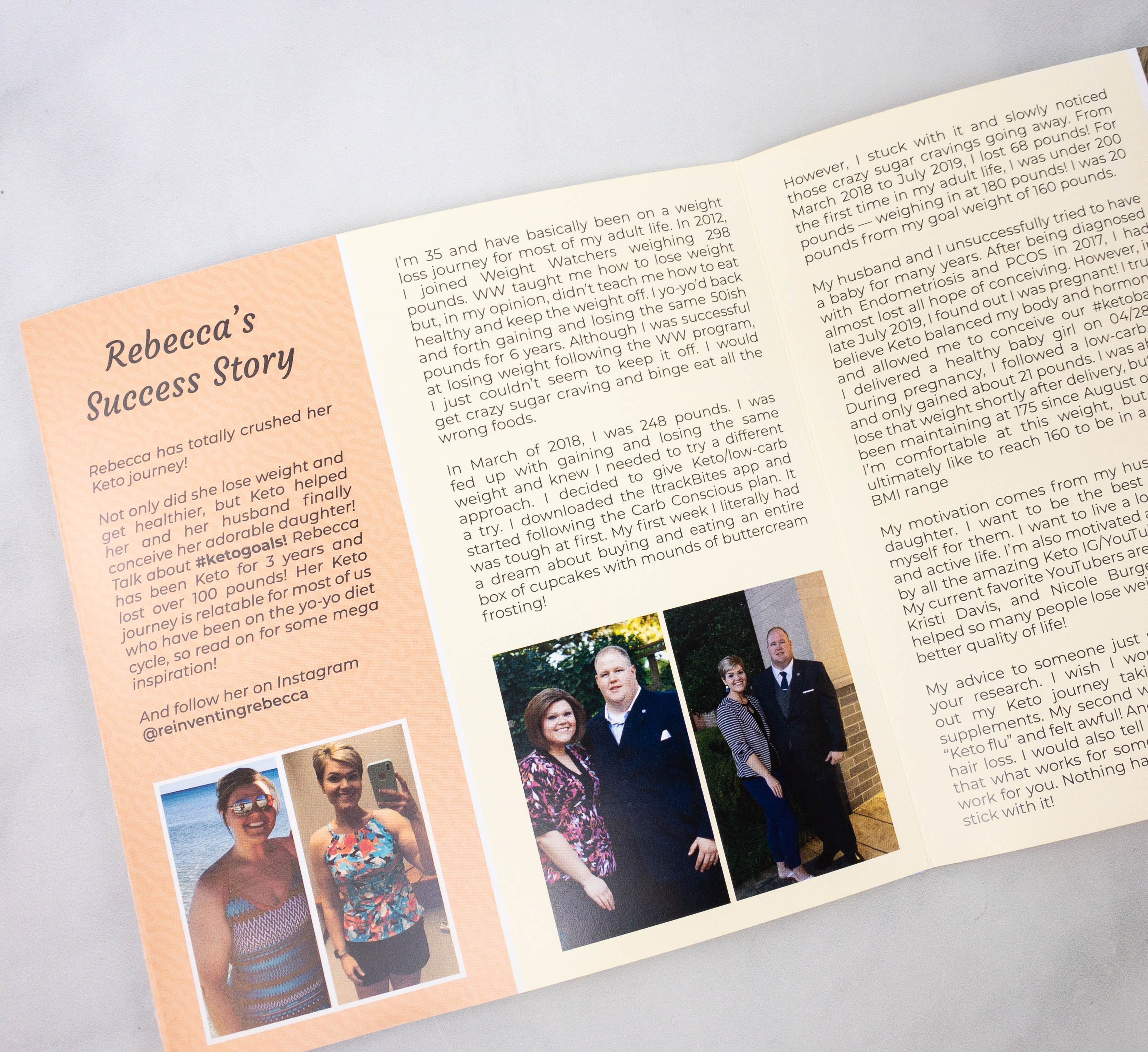 Another part of the booklet features inspiring stories of people who are on a keto diet, plus tips.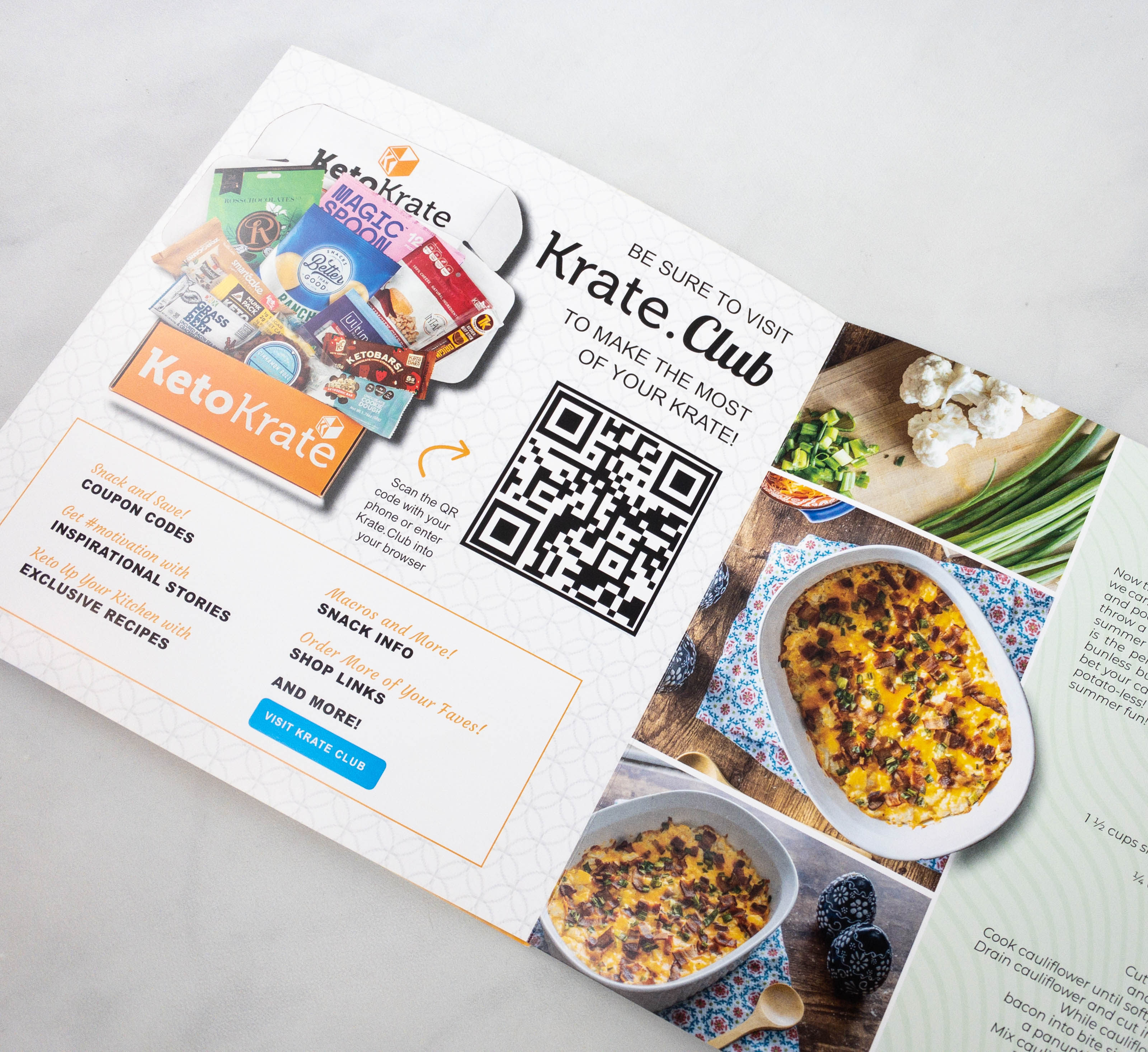 To know more about the box, there's also a QR code that will direct you to Krate.Club!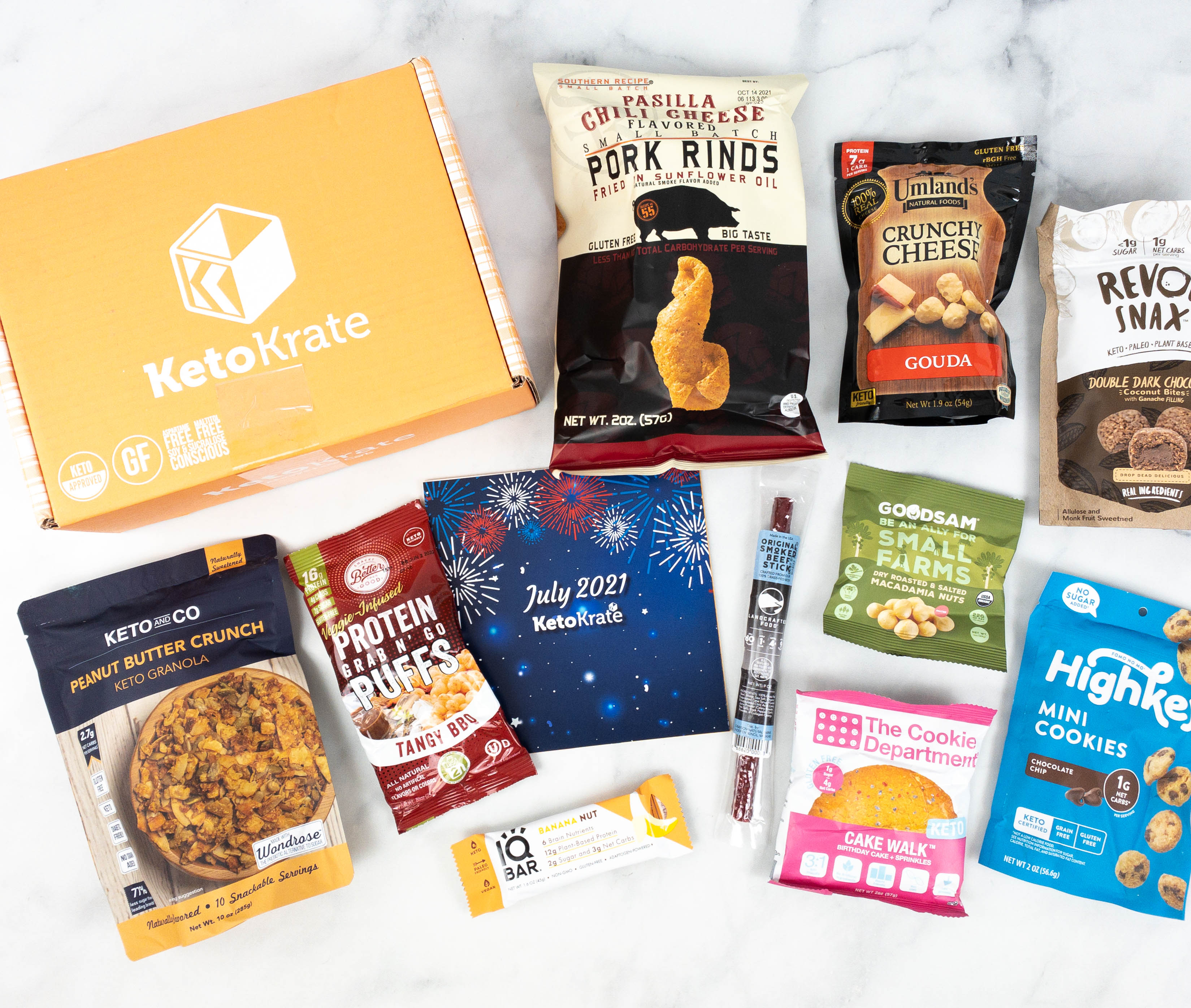 Everything in my box!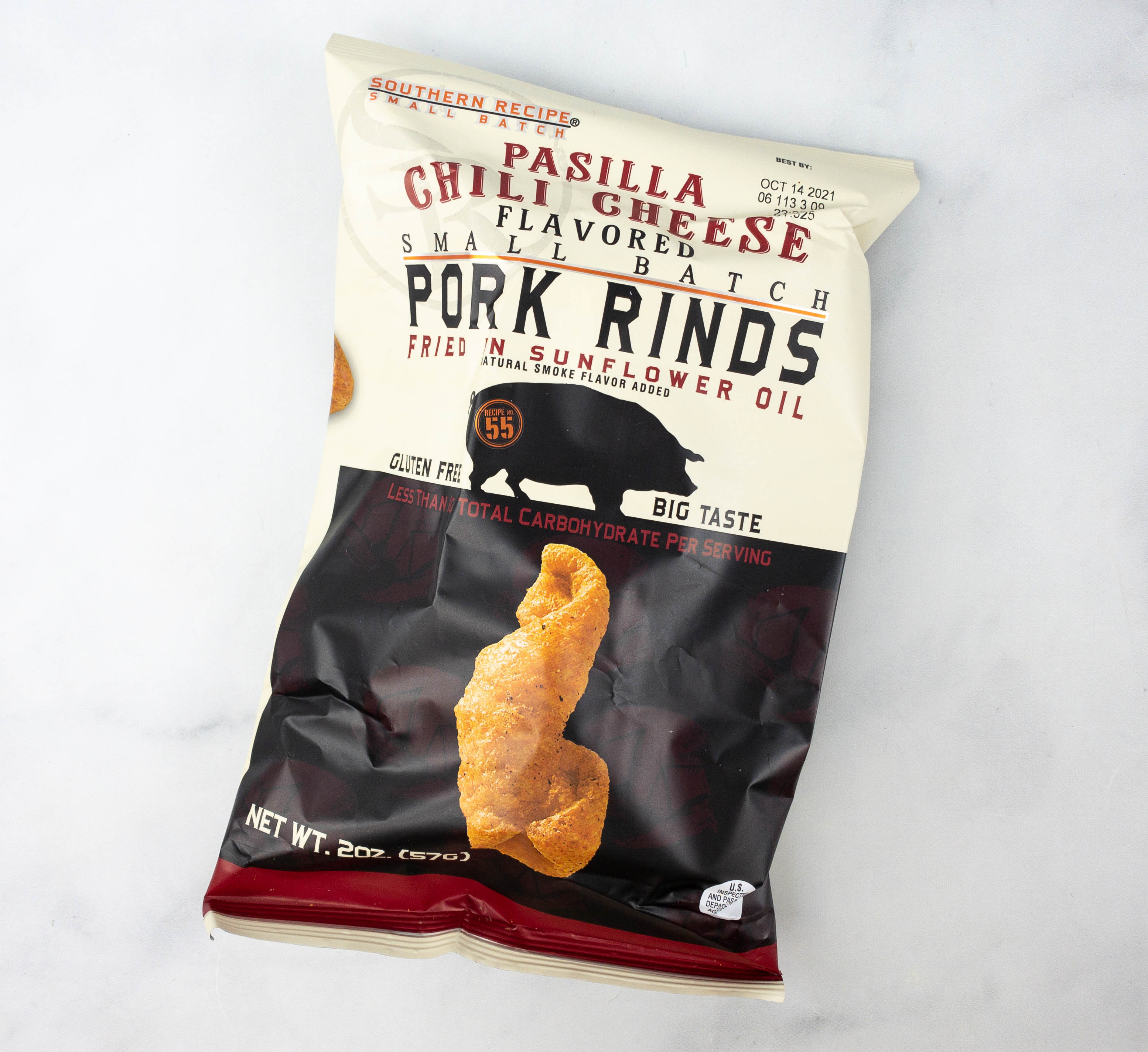 Southern Recipe Small Batch Pork Rinds ($3) It's a pack of fried pork rinds in delicious chili cheese flavor. These were cooked in sunflower oil and made in small batches, resulting to light and crunchy pieces. Each piece was flavorful, with a good amount of heat in it as well. Aside from being keto-friendly, this snack is also gluten-free.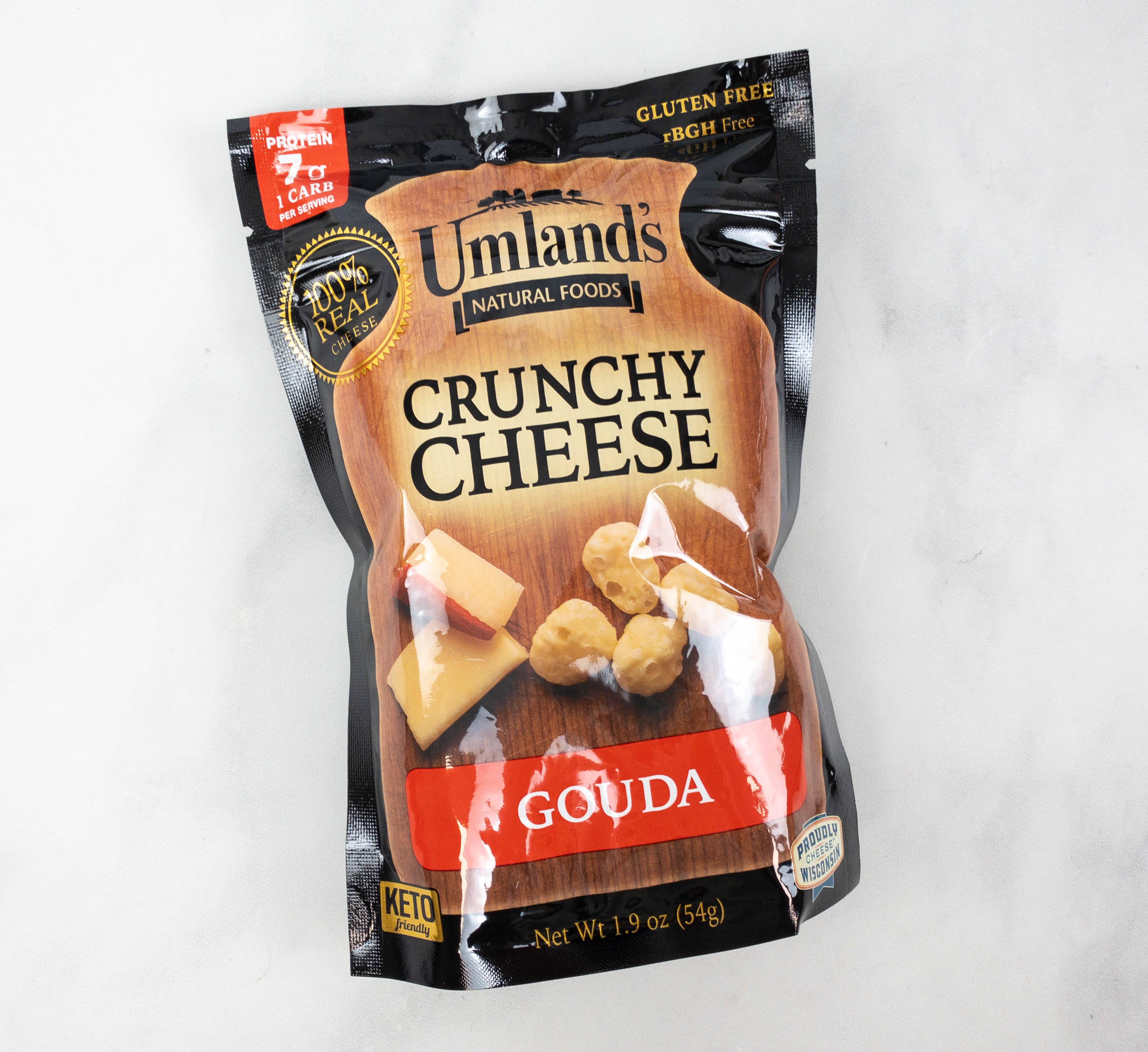 Umland's Crunchy Cheese in Wisconsin Gouda ($4.99) Here's another cheesy snack, a pack of crunchy cheese bites made from Wisconsin Gouda cheese. It's distilled down to 2% moisture, so it retains the delicious taste and all of its nutrients.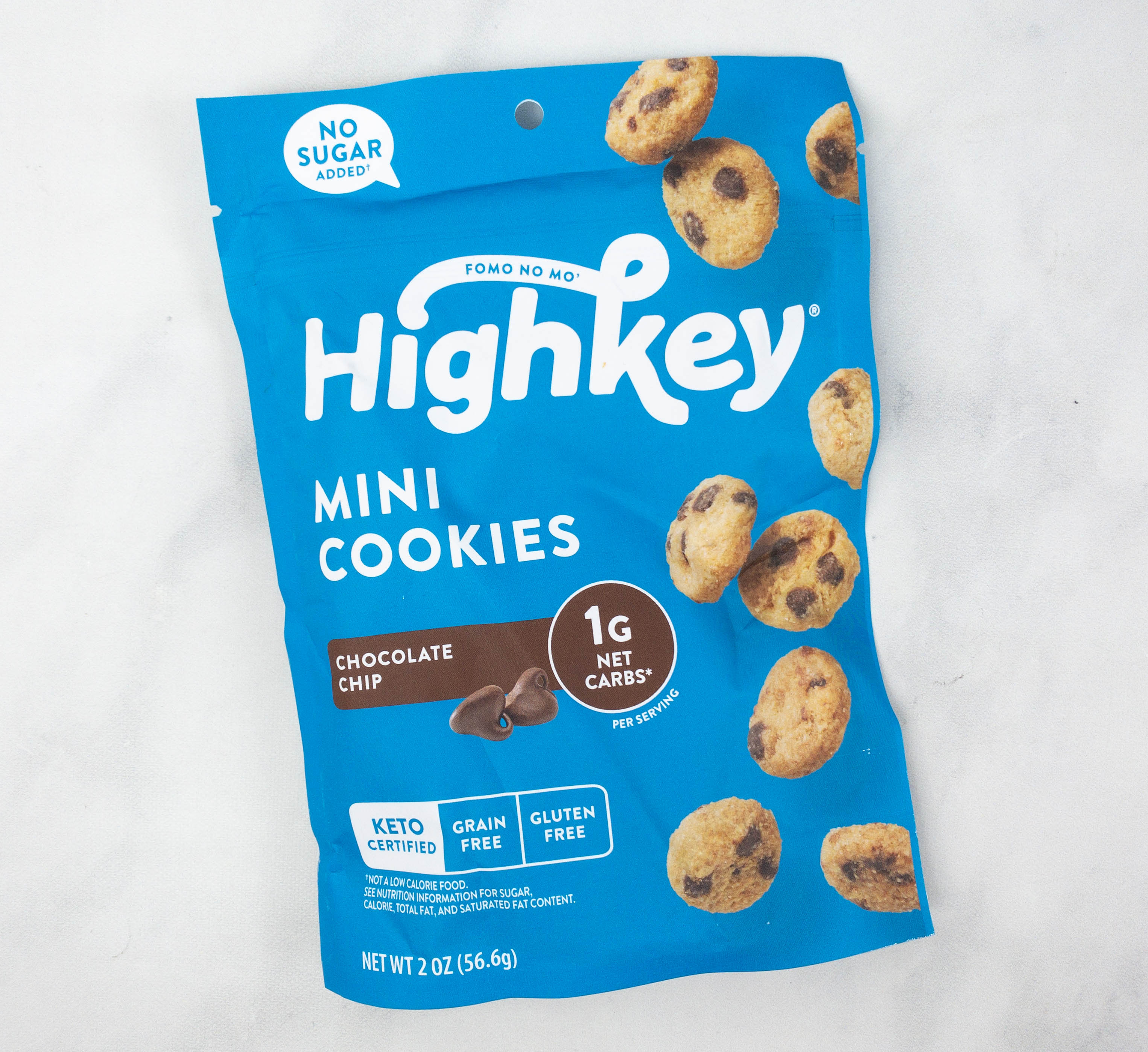 HighKey Snacks Mini Cookies ($4.66) These mini cookies are a keto-friendly way of satisfying sweet tooth cravings. They contain almond flour, coconut oil, and collagen, and they are sweetened using monk fruit and stevia extract. They are also free from grain and gluten. Since they come in a resealable pouch, they are also great to enjoy on the go.
GoodSam Foods Macadamia Nuts ($3.49) Macadamia nut are one of the most popular keto-friendly nuts! I received a small pack of dry roasted Macadamia nuts this month, and they're super delicious. It's only lightly salted so it's not overwhelming. It would also make a nice desk snack!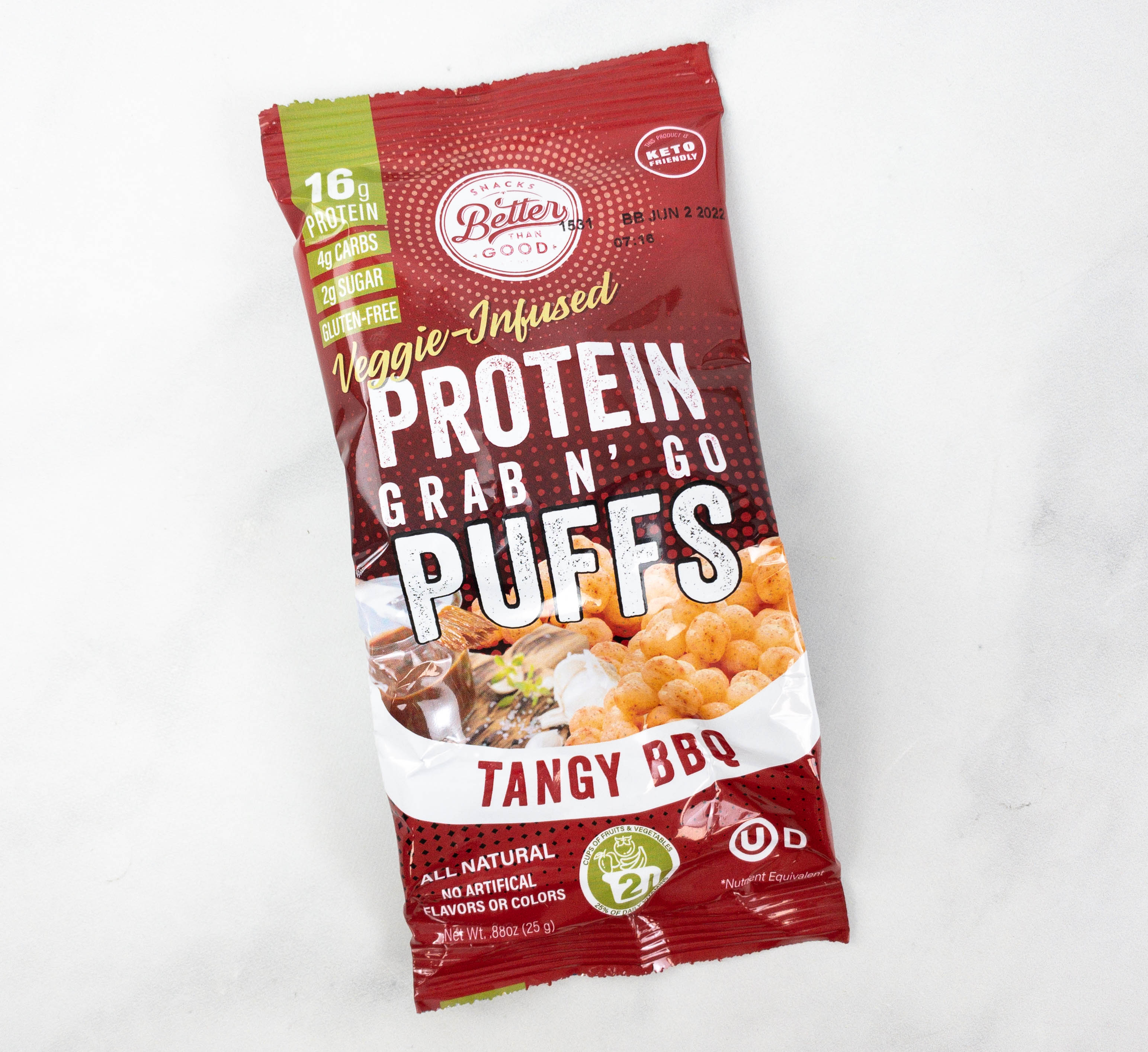 Better Than Good Snacks Protein Grab N' Go Puffs in Tangy BBQ ($1.87) Made with a vegetable and fruit blend, these protein puffs are a good keto-friendly alternative to your regular high-carb junk food. Each piece is satisfyingly crunchy and they are also infused with a mouthwatering tangy barbeque flavor!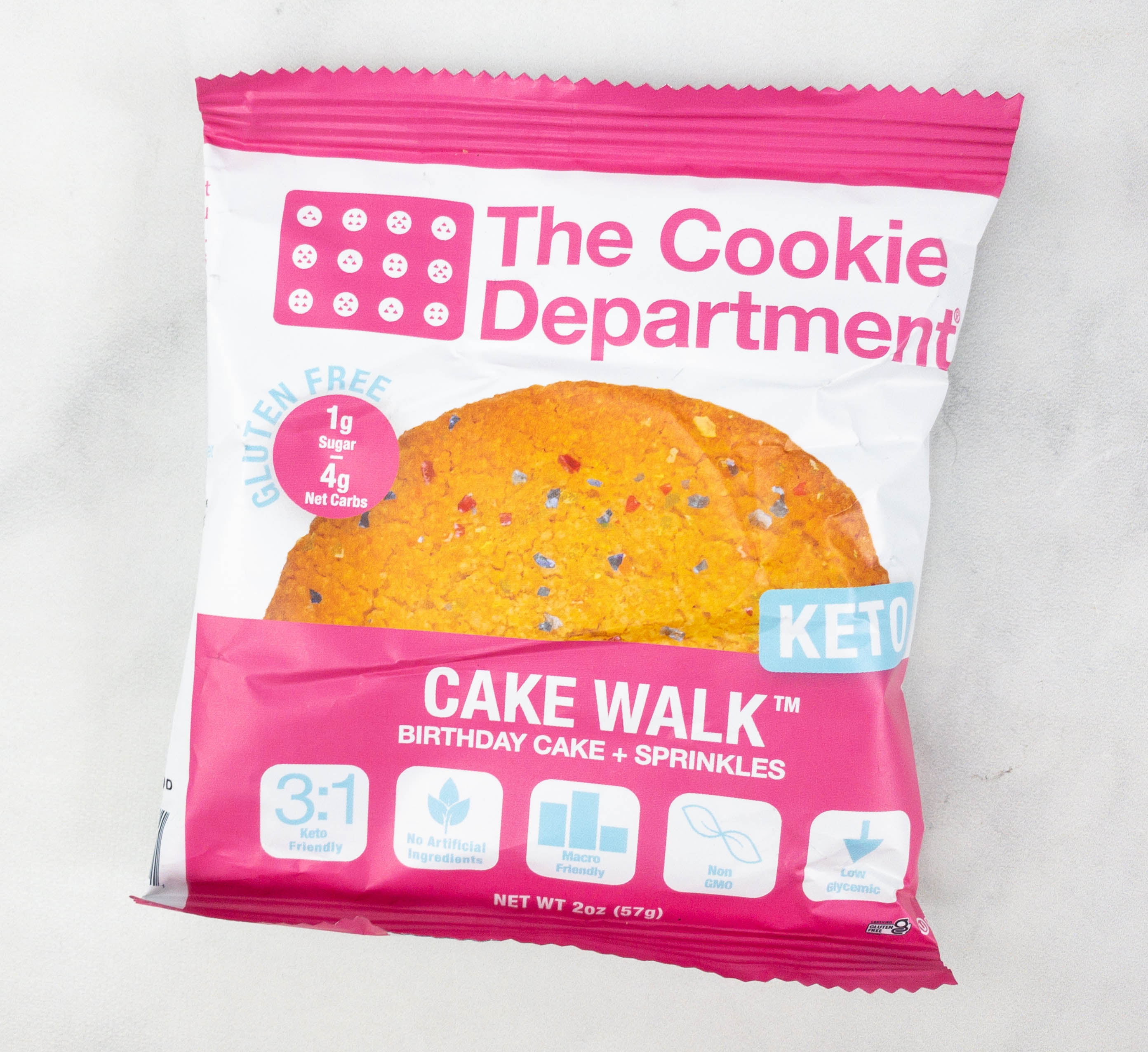 The Cookie Department Cake Walk ($2.87) This keto-friendly, gluten-free cookie is birthday cake flavored and includes yummy sprinkles. The texture is soft and moist, plus the sweetness is just right. Ingredients include grass-fed butter, monk fruit, and almond flour.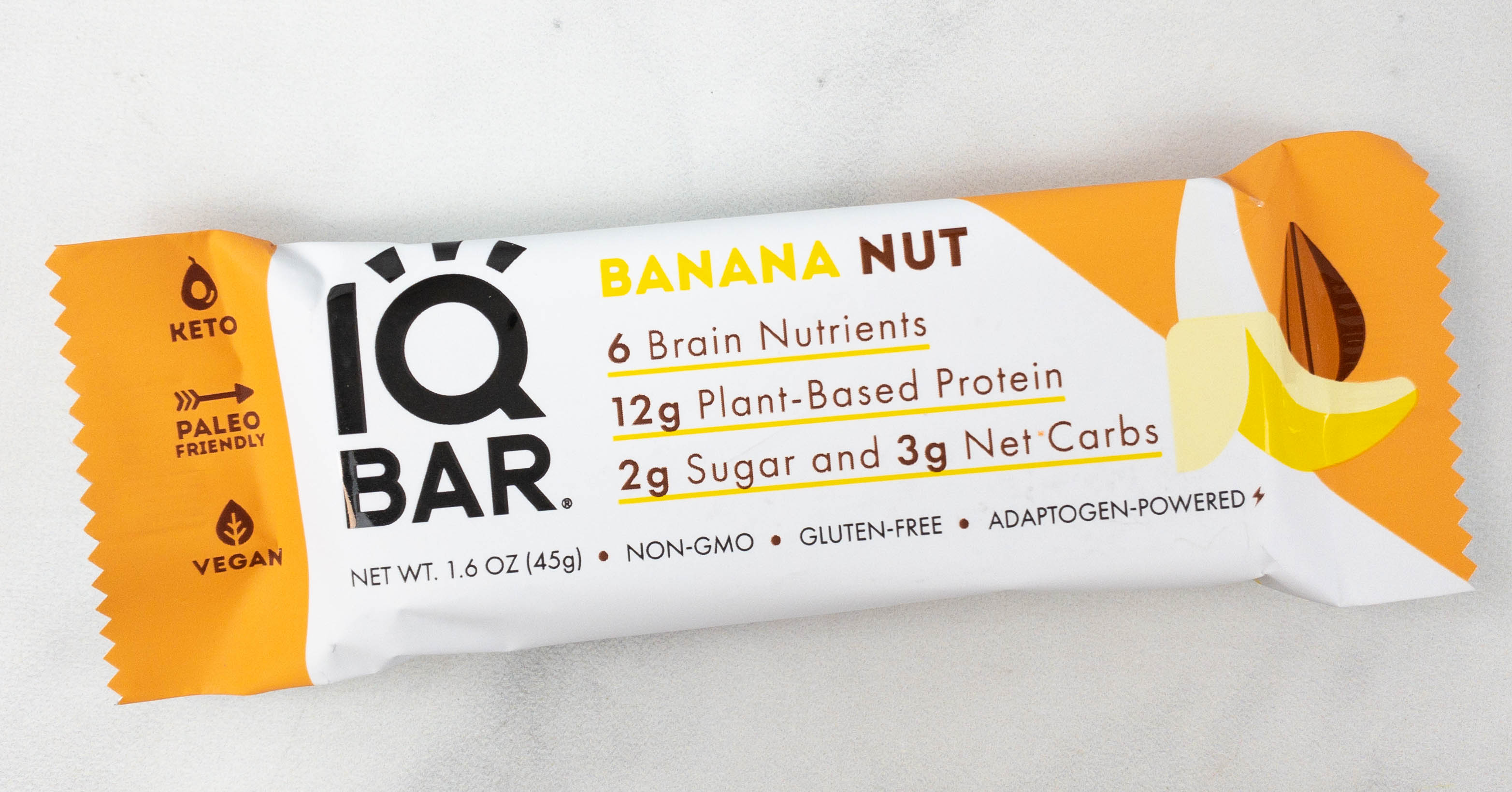 IQBAR Banana Nut Bar ($2.08) Keto Krate boxes will never be complete without a healthy and delicious snack bar. This month, I received a yummy banana nut bar packed with brain nutrients and plant-based protein. With only 2 grams of sugar and 3 grams of net carbs, this makes a good keto-friendly breakfast snack!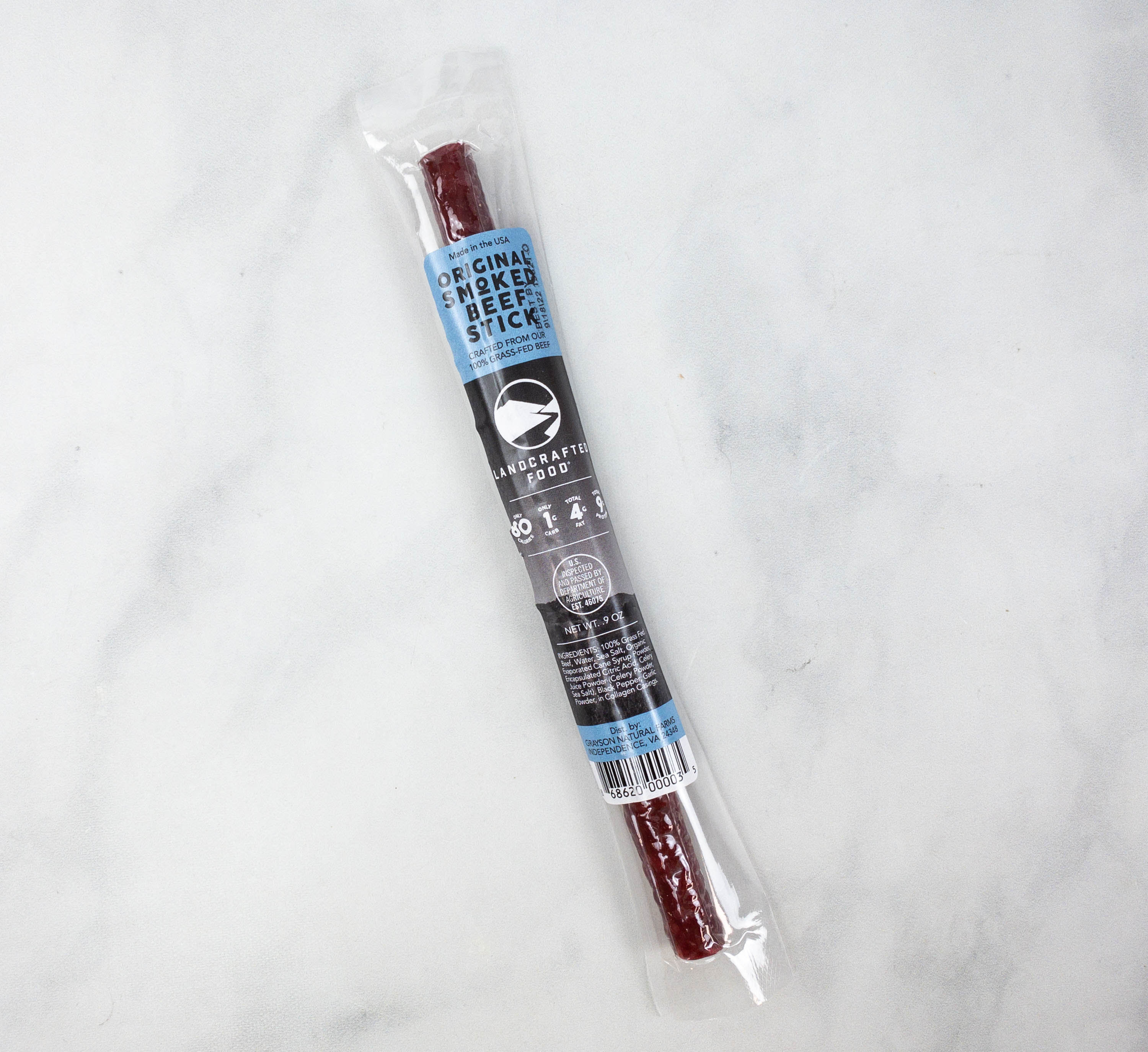 Landcrafted Food Original Smoked Grass-Fed Beef Stick ($1.50) It's a smoked beef stick made with grass fed beef and without the bad stuff. This is high in protein so it makes an ideal post-workout snack or even when you simply need an energy boost. The texture is great as it's not too chewy. Unlike regular jerky snacks, it's free from MSG, nitrates, added hormones, and antibiotics.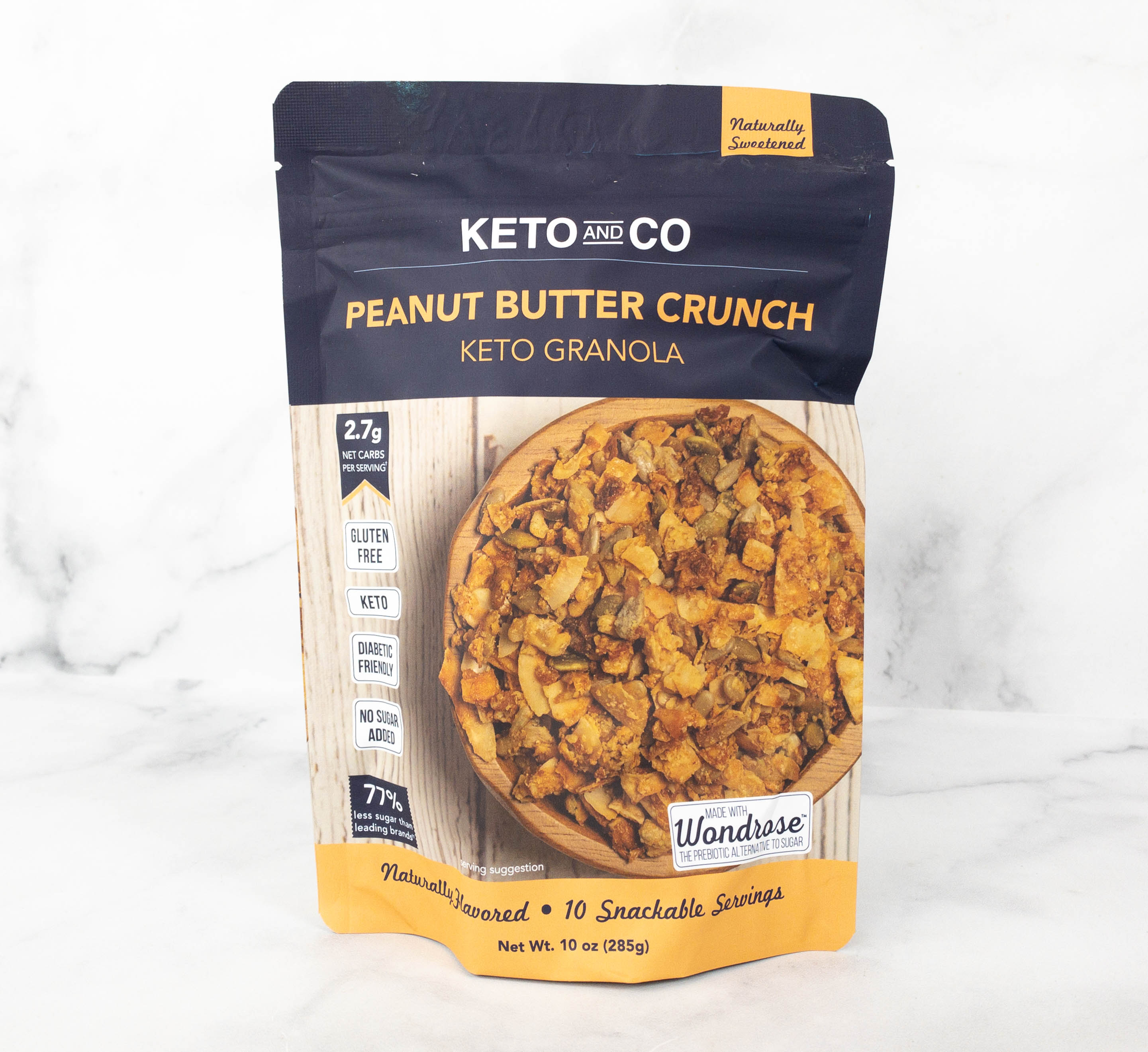 Keto and Co Peanut Butter Crunch Keto Granola ($9.99) Here's a keto-friendly snack for peanut butter lovers! This pack of crunchy granola is made with peanut butter and sweetened with Wondrose, which is a combination of erythritol, fiber, and monk fruit. It also contains sunflower seeds and coconut chips. You can eat it on its own but it's also ideal to add to yogurts and smoothies.
Revol Snax Double Dark Chocolate Bites ($6.49) Lastly, here are double dark chocolate coconut bites for dessert! They are made with plant based ingredients such as organic coconut, almonds, and organic hemp protein. The added ganache filling also made every chew full of flavor, but without the guilt!
It's another box filled with delicious keto-friendly snacks from KetoKrate! I'm really satisfied because it includes a keto snack for every craving, from sweet to savory to spicy and more. Some of these snacks are also great to bring on the go, like when you're traveling or commuting. If I have to pick a favorite from all the snacks this month, it would be the coconut bites. The ganache filling is so good, it melts in my mouth! Trying out new keto snacks has been really fun with this subscription. Another great member perk is the access to their online shop, where you can purchase keto-friendly snacks you want to stock up on!
What do you think of the KetoKrate box?