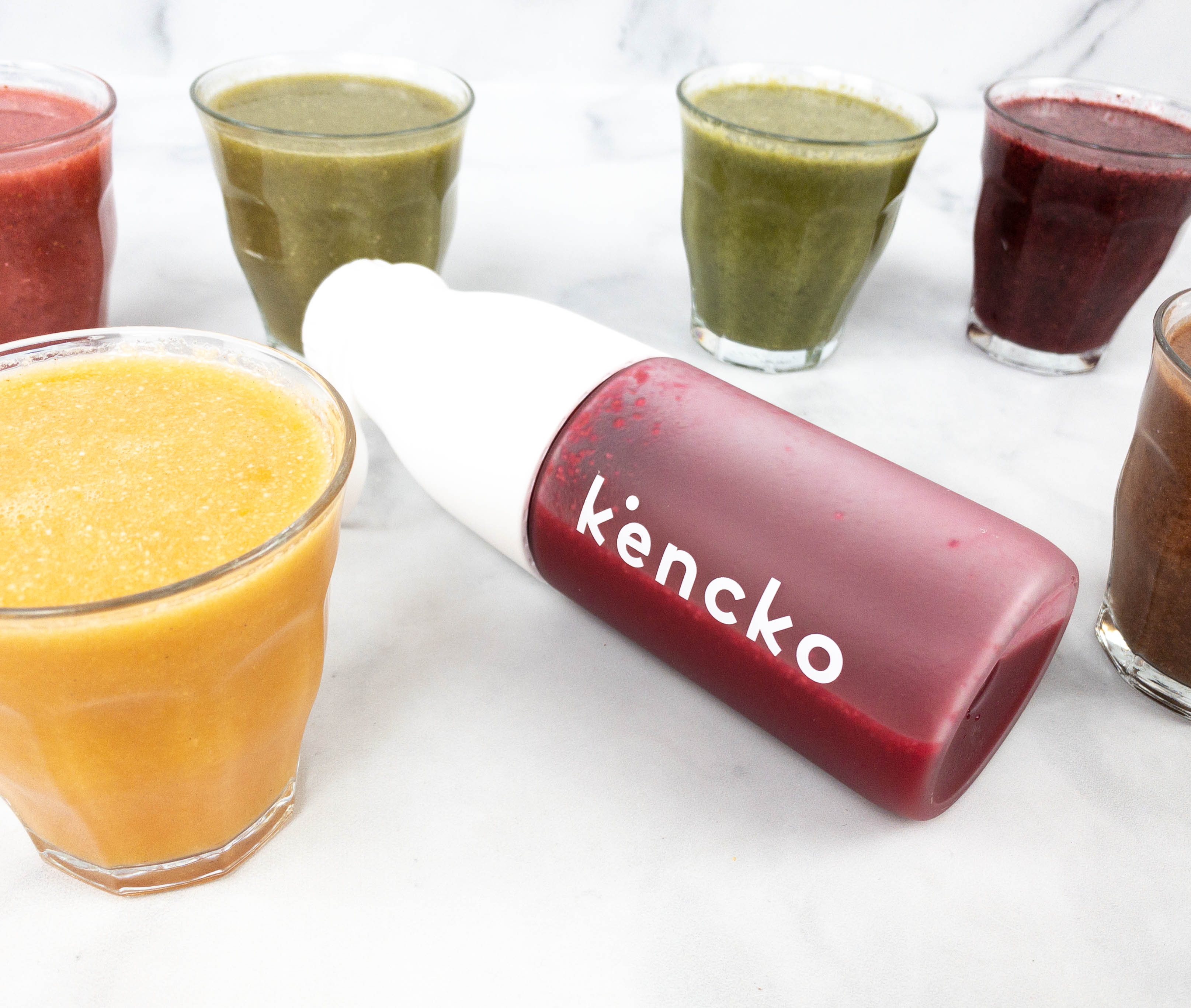 Kencko transforms fresh fruit and veggies into convenient smoothie mixes. They offer a flexible subscription plan that ships every month, and you will get a free shaker bottle with your first order. Their smoothies are easy to prepare and they work either with water or milk. Another subscriber perk is that you can get nutrition advice from their dietitians via call, text or email. The minimum is a box of 20 smoothies, which costs $2.99 per smoothie. The price gets lower the more you buy. For instance, a box of 30 is $2.69 per smoothie and a box of 60 (ideal for families!) is $2.49 per smoothie. Another way to save is to get their 3 for 2 deals. Just commit to three months of smoothies, and you'll only pay for two. With this, you can swap flavors and change your refill dates after box 1 and cancel any time after box 3.
They currently have 18 smoothie flavors: Ambers, Aquamarines, Beet Reds, Corals, Crimsons, Golden Plums, Golds, Greens, Jades, Mint Greens, Mochas, Peaches, Pumpkins, Purples, Reds, Rubies, Scarlets, and Yellows. This spring they started limited edition drops, and speaking of drops, they've just added superfood 100% veggie Gumdrops – little gummy snacks to help you reach your five a day.
DEAL: Save 10% on your first box of smoothies, gumdrops, or bowls! Just use this link to shop, and use the coupon code kenckopartner at checkout. OR Get a FREE Bowl with your first box of 12 bowls order! Use this link and use the coupon code FREEBOWL at checkout.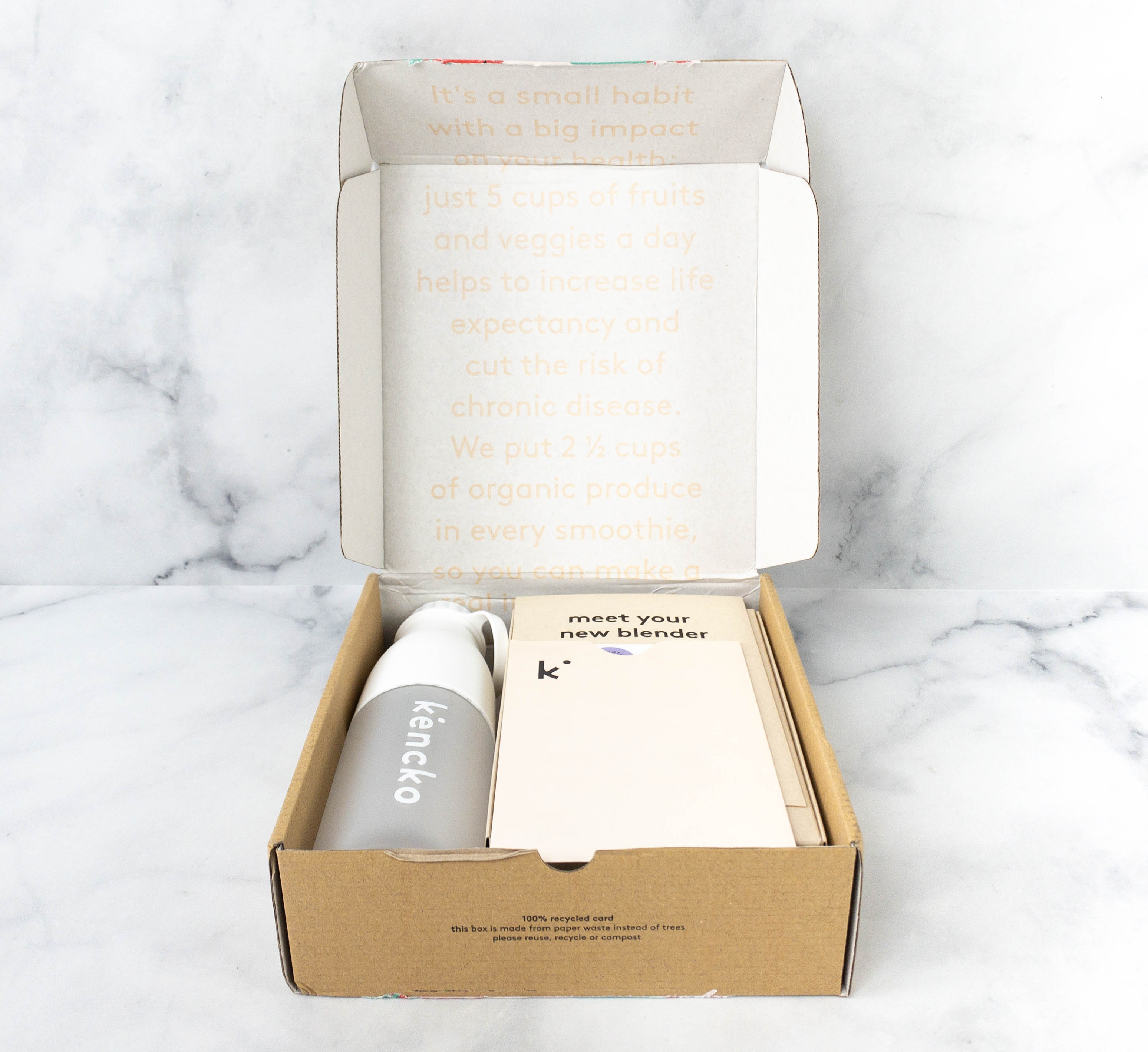 The fruits and vegetables they use for their smoothies are all organic. These are flash-frozen to help keep all the vitamins, minerals, fiber, carbohydrates, and protein, making the smoothies as healthy as possible. Then, they undergo a slow-drying process to turn it into a shelf-stable powder form.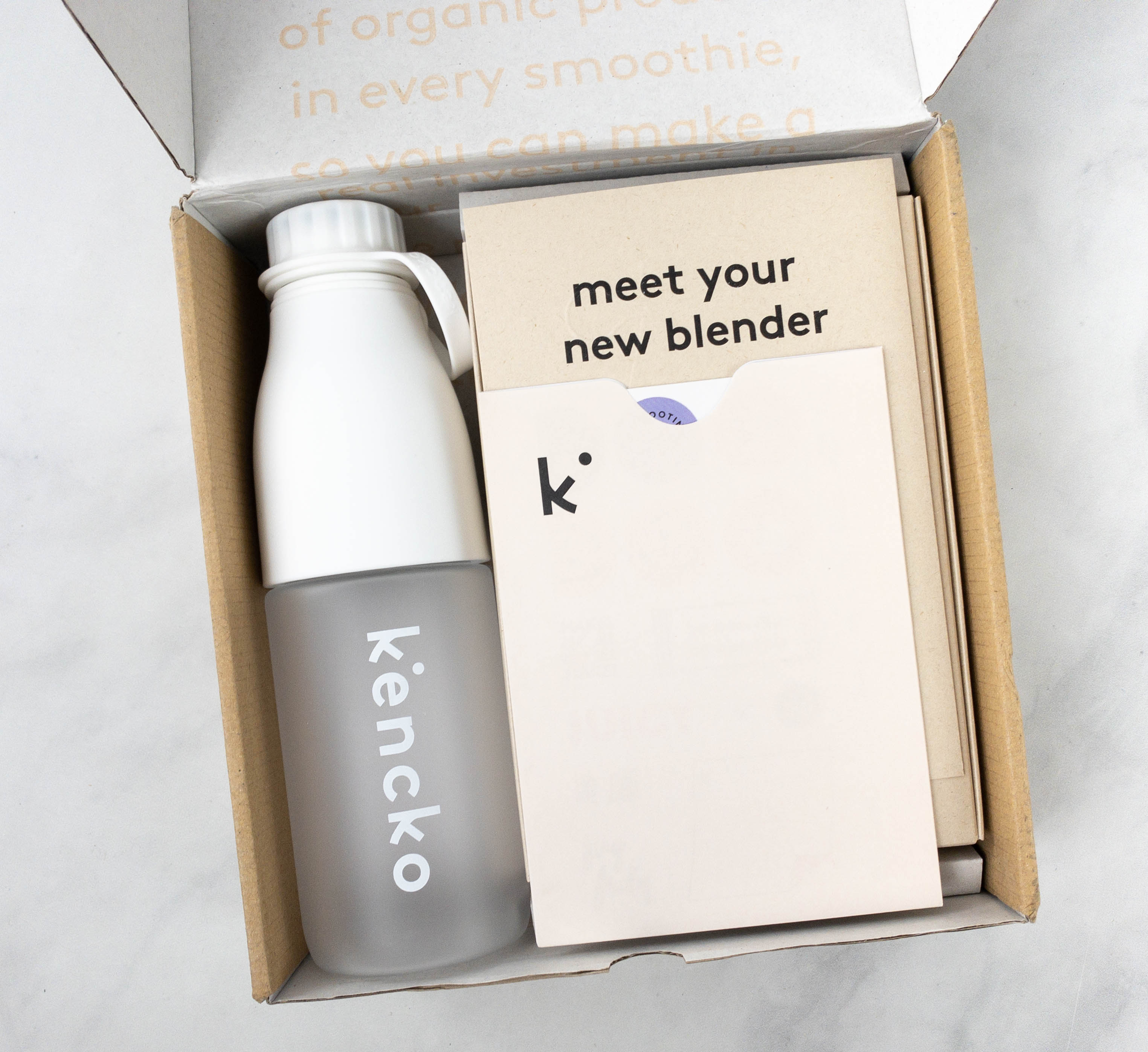 There's a card on top of the items.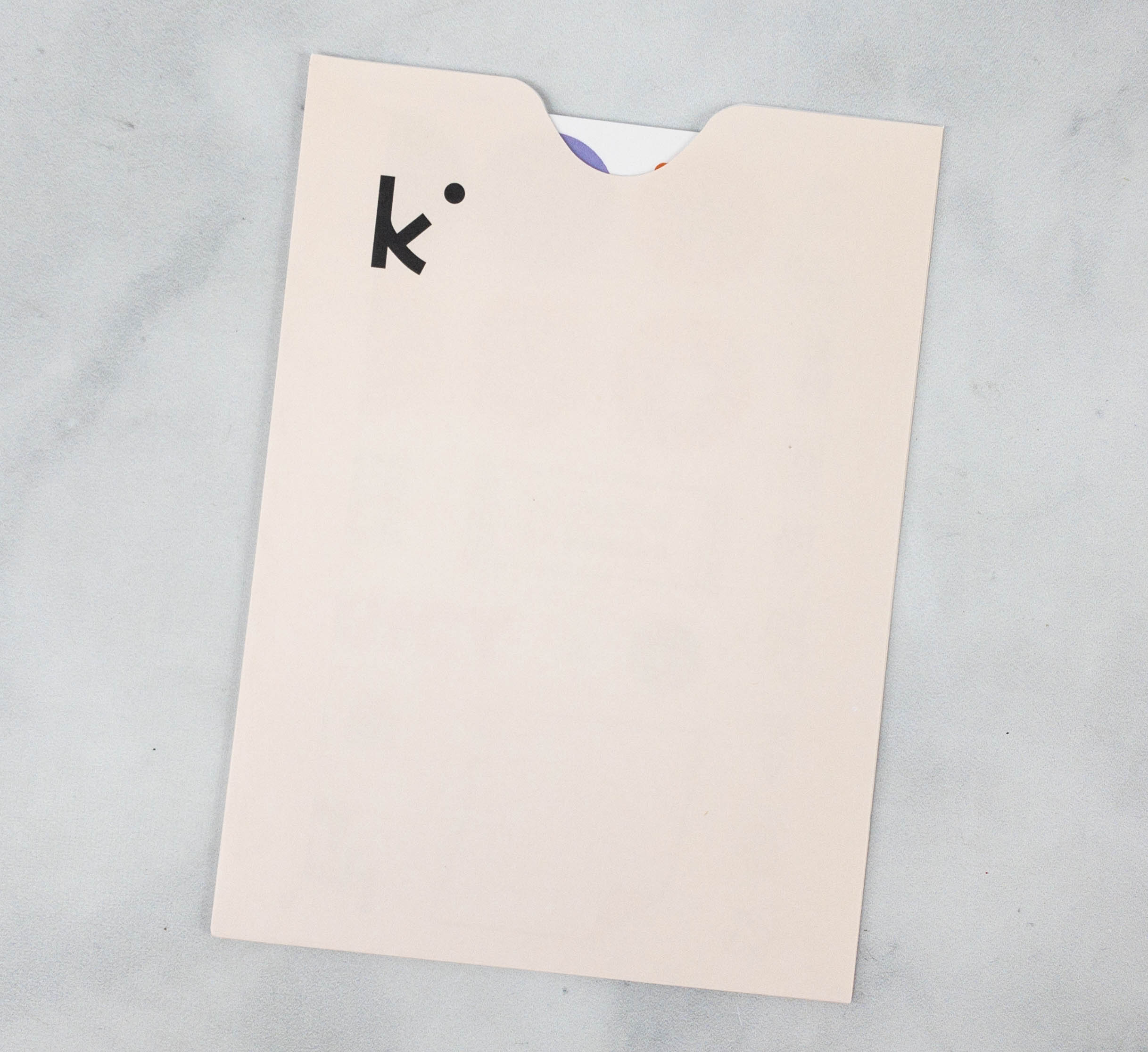 It came in this lovely holder with the Kencko logo on the upper left.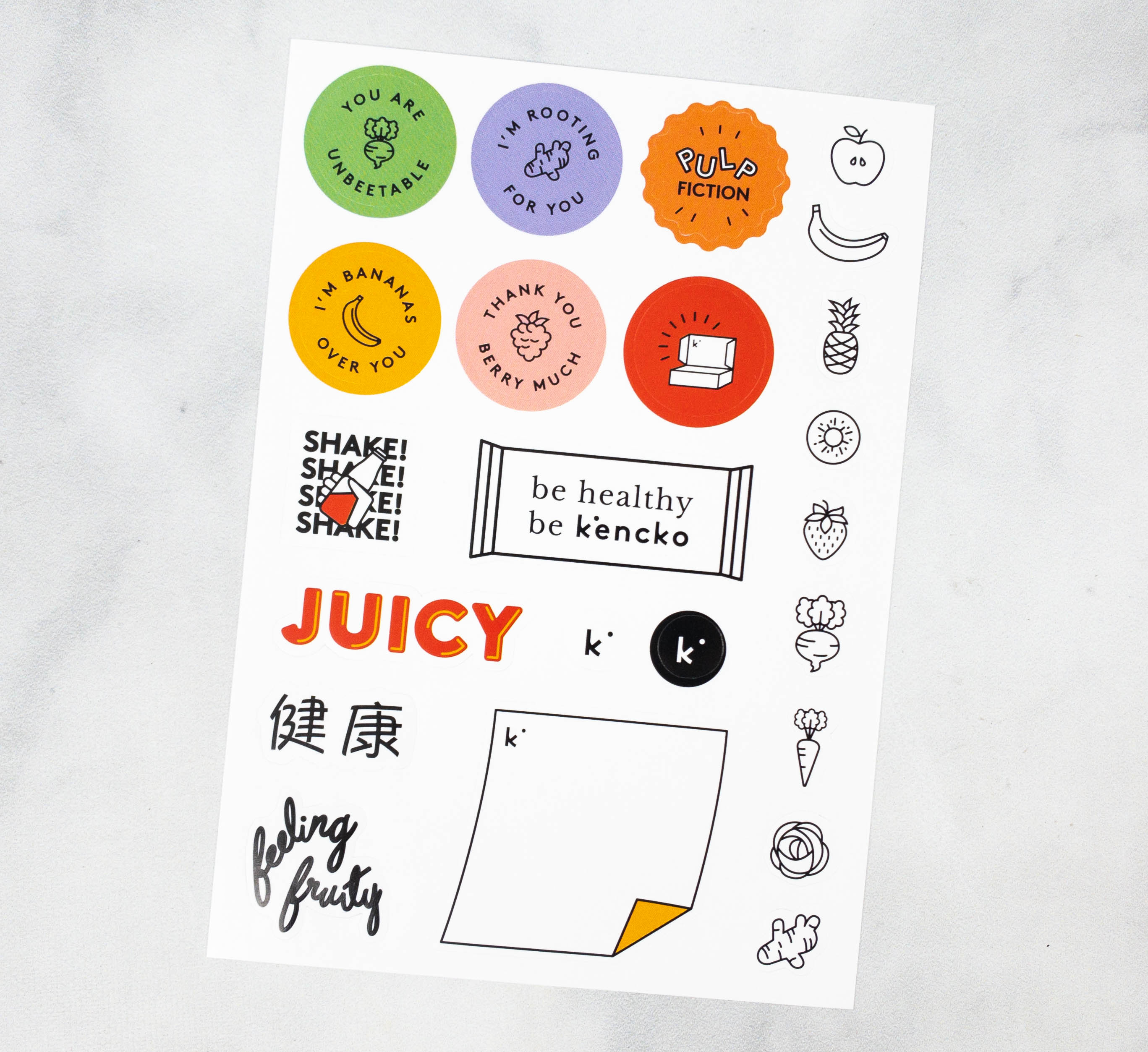 They also included this cute sticker sheet!
Here's a card that introduces us to the Kencko blender.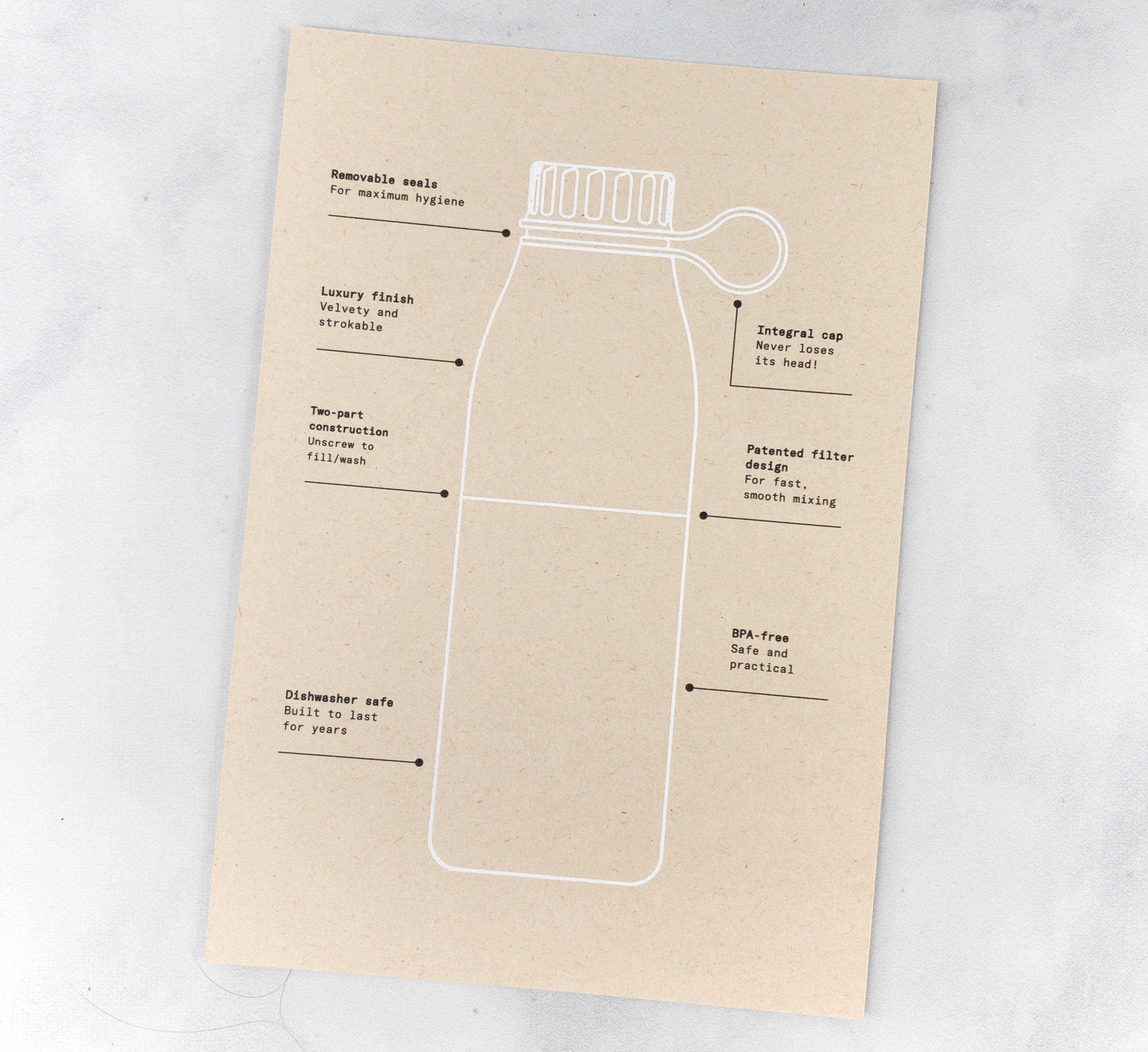 At the back, they illustrate and show the parts of the blender along with its qualities and functions.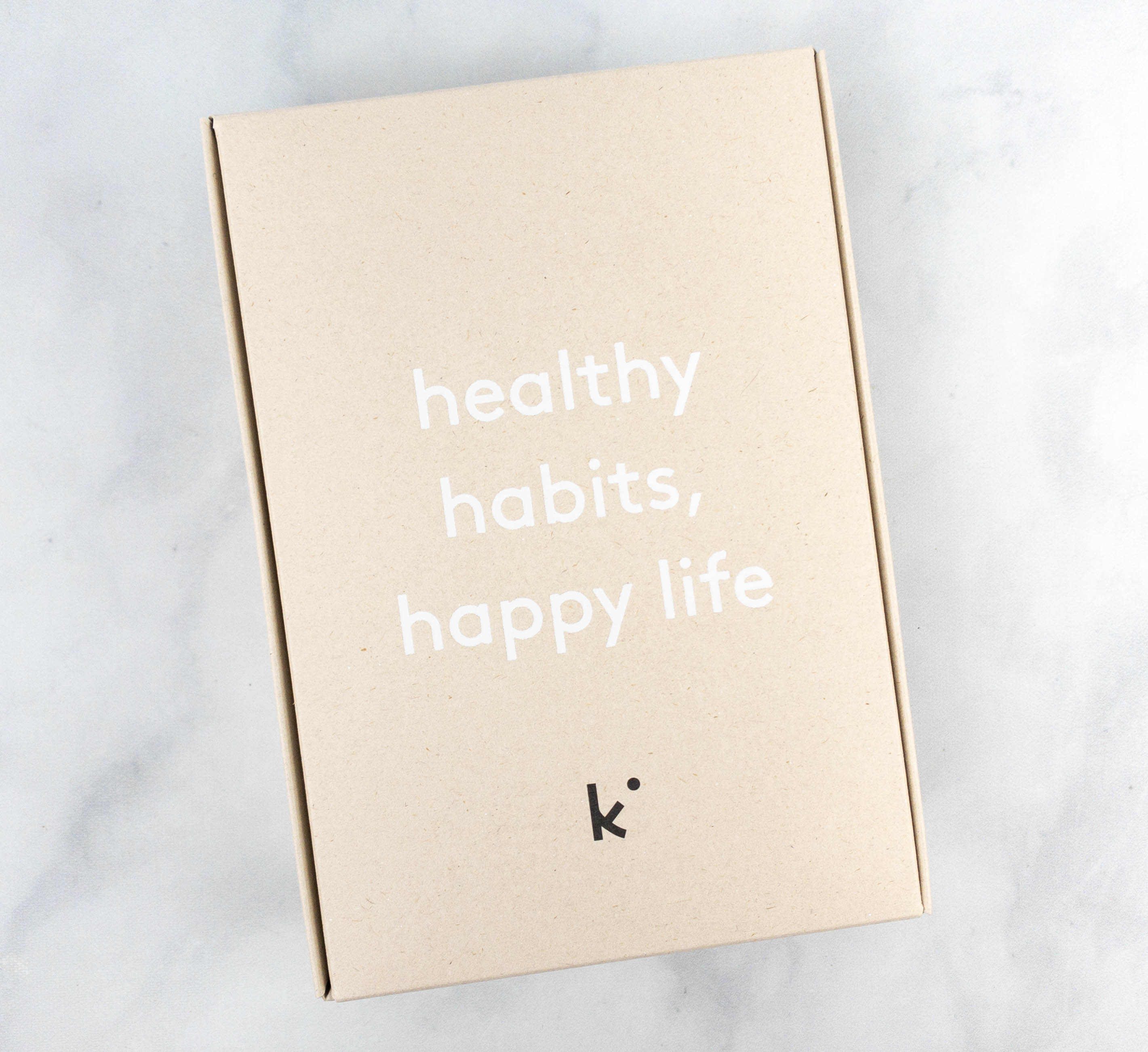 All the smoothie packets came in this smaller box.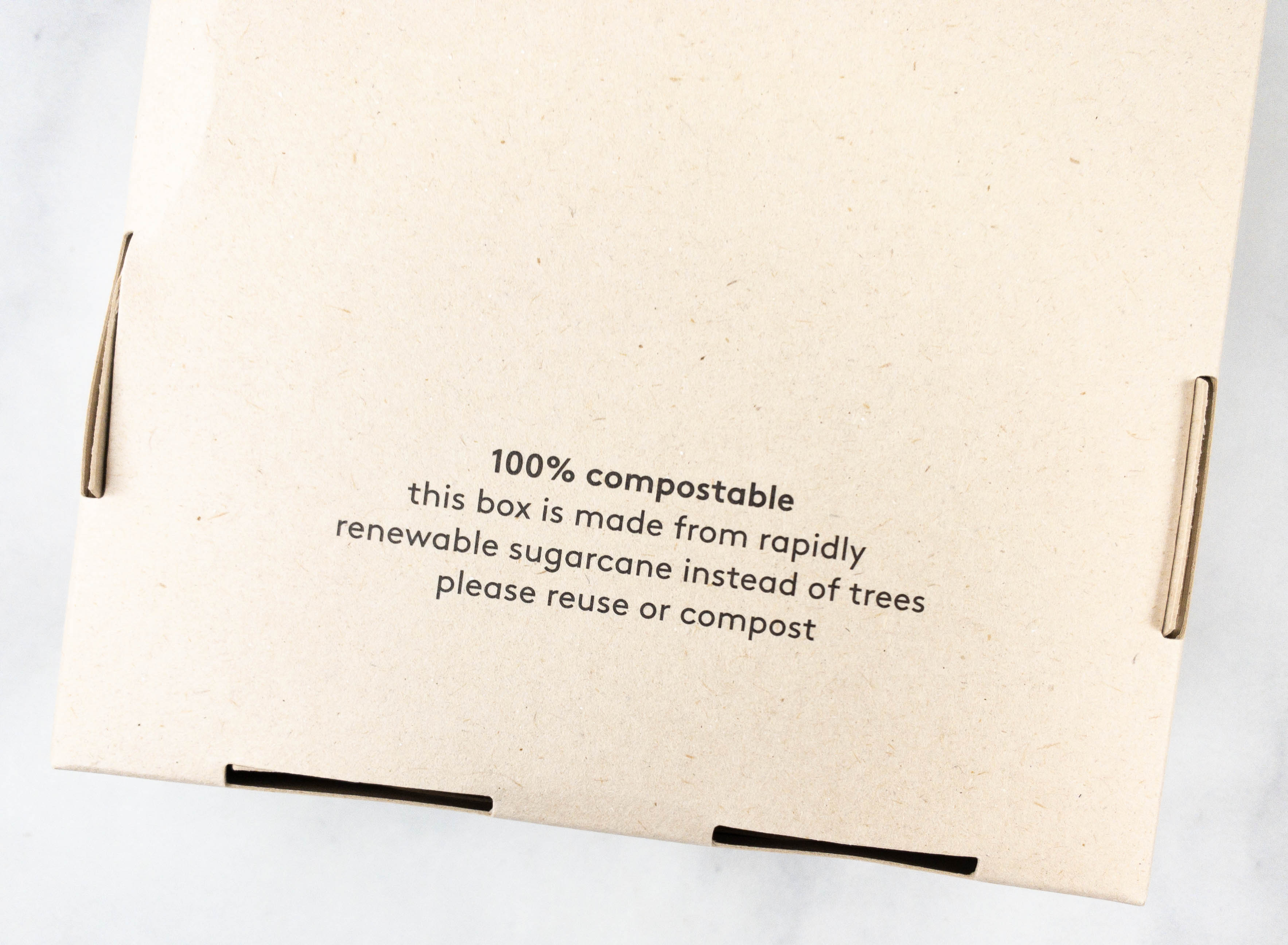 I like their packaging because it's 100% compostable and made from rapidly renewable sugarcane, not trees!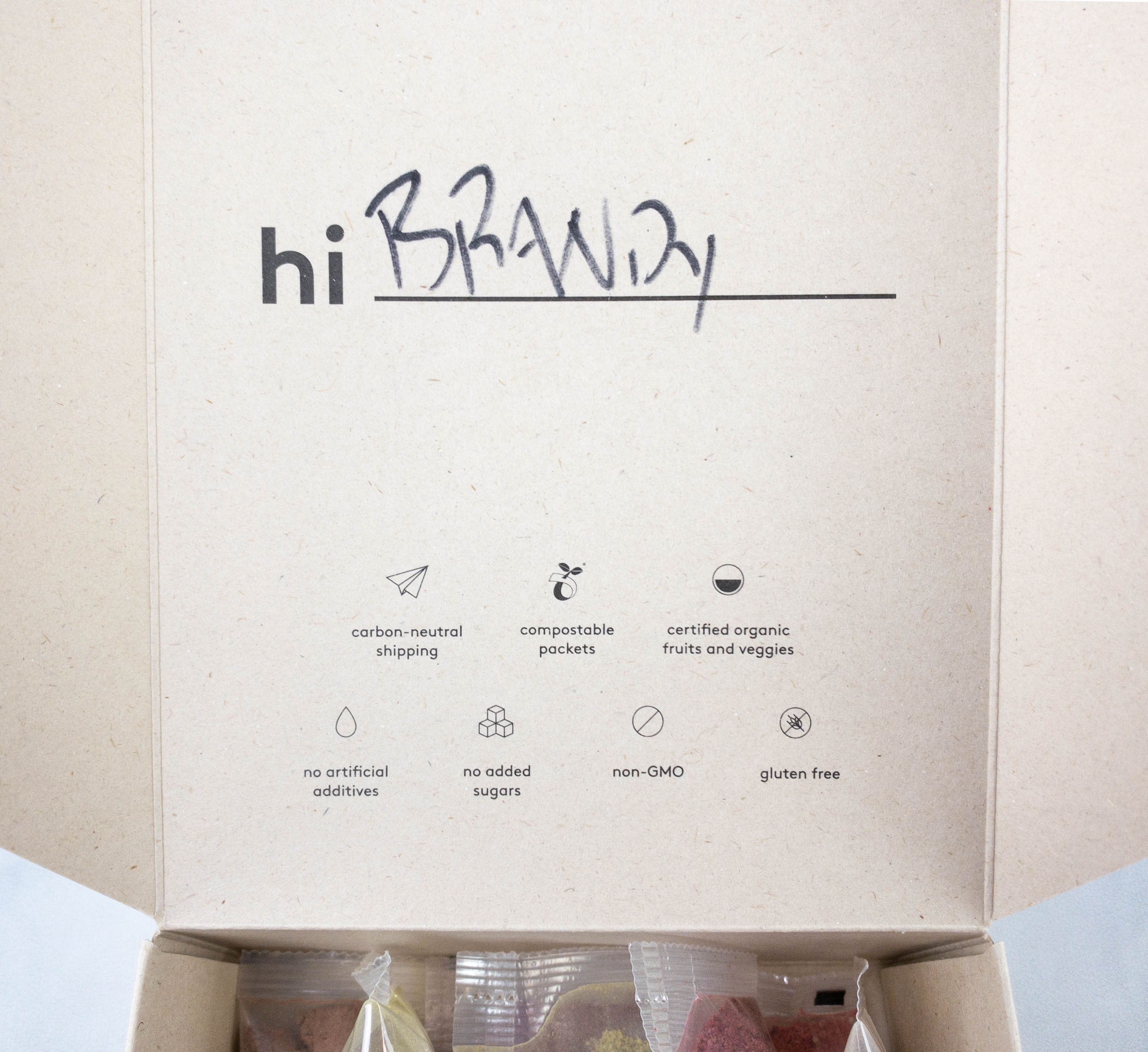 The back of the lid has my name on it, and it also lists some qualities of the smoothie packets.
I'm excited to try these!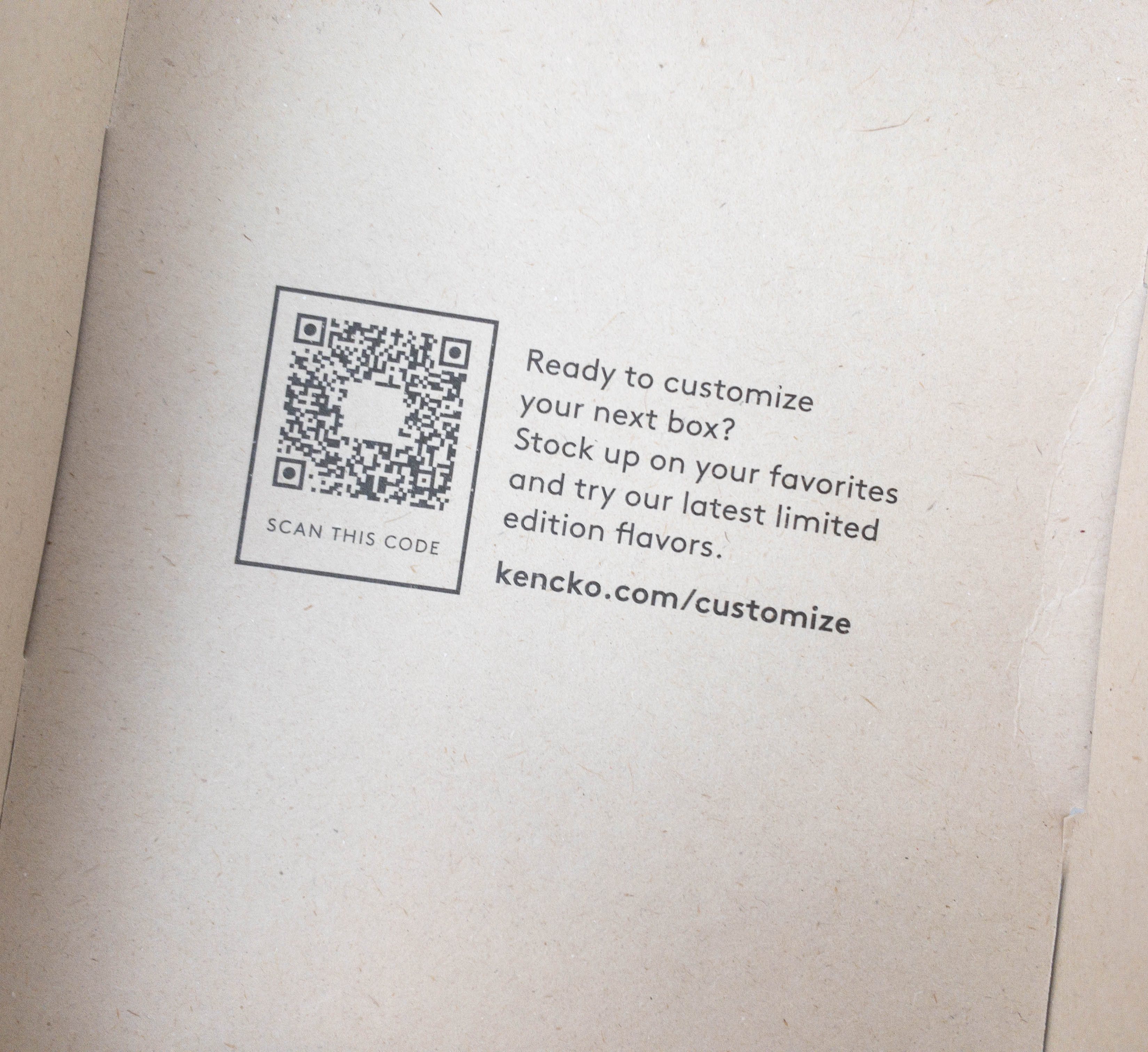 At the bottom of the box, there's a QR code for their website so you can customize and stock up on your next box!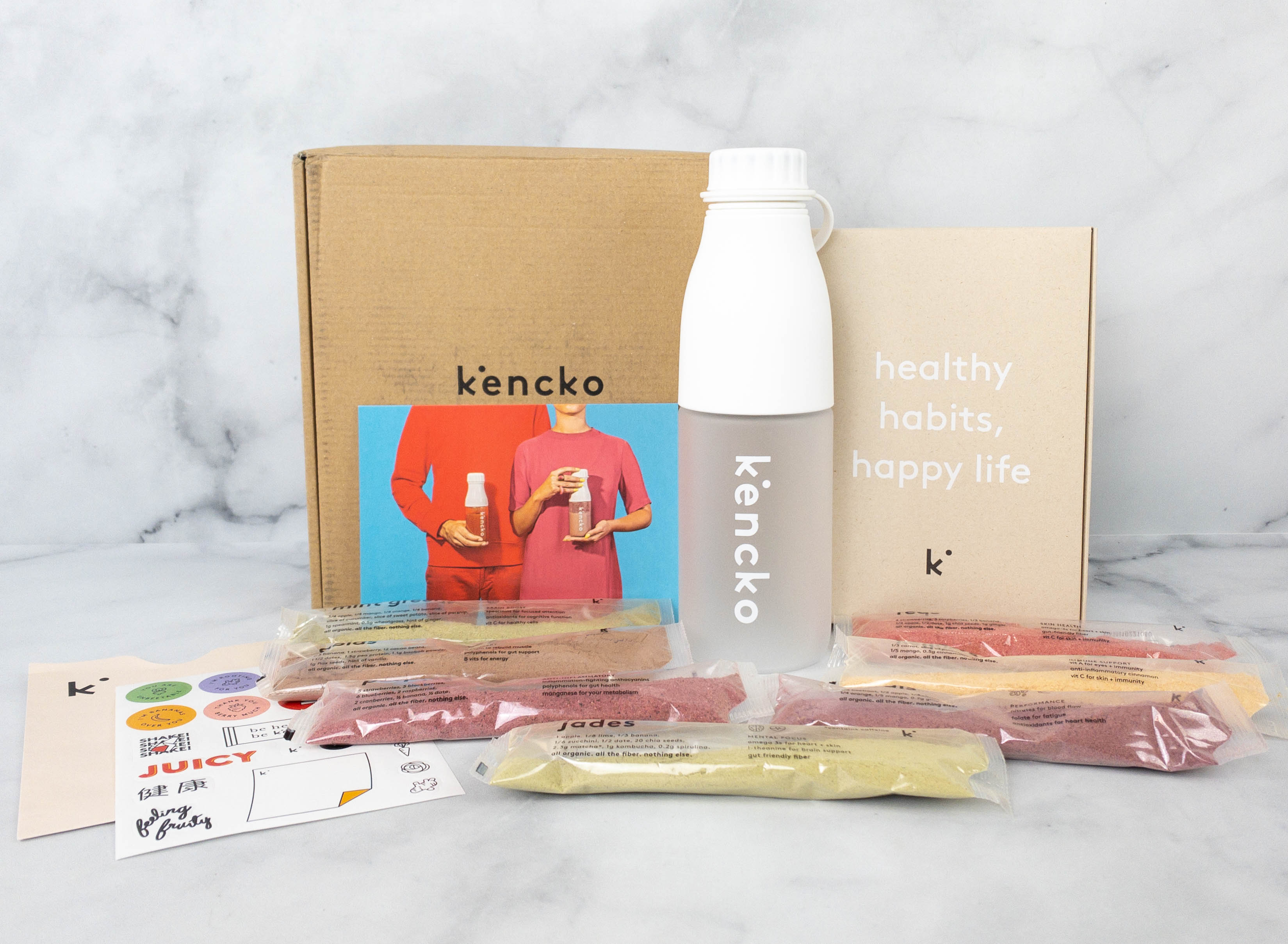 Everything in my box!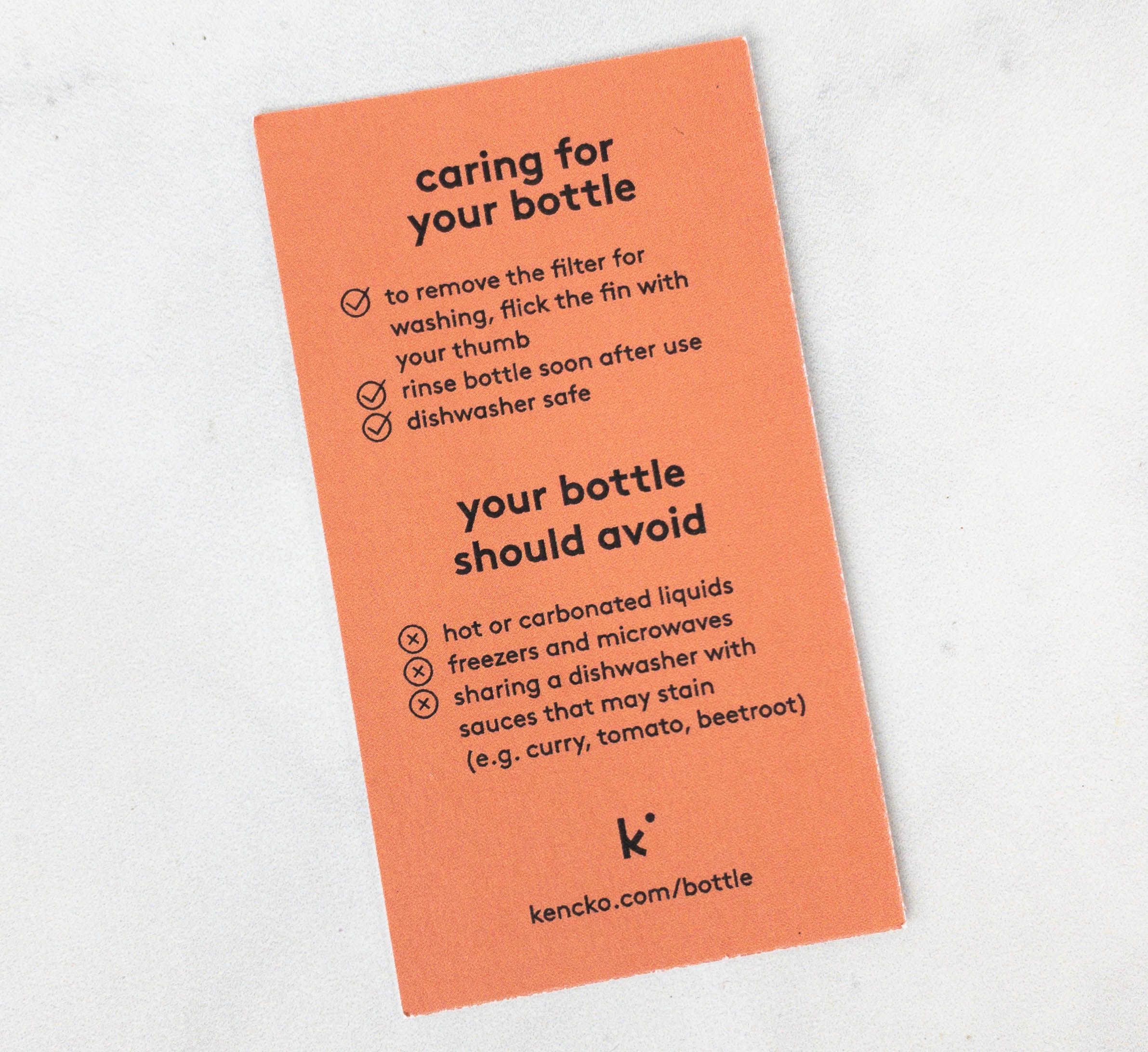 They included a mini info card with details on how to care for the bottle. According to it, the bottle is dishwasher safe. Also, it should not be used with hot or carbonated liquids. You can't put it in the freezer or microwave either.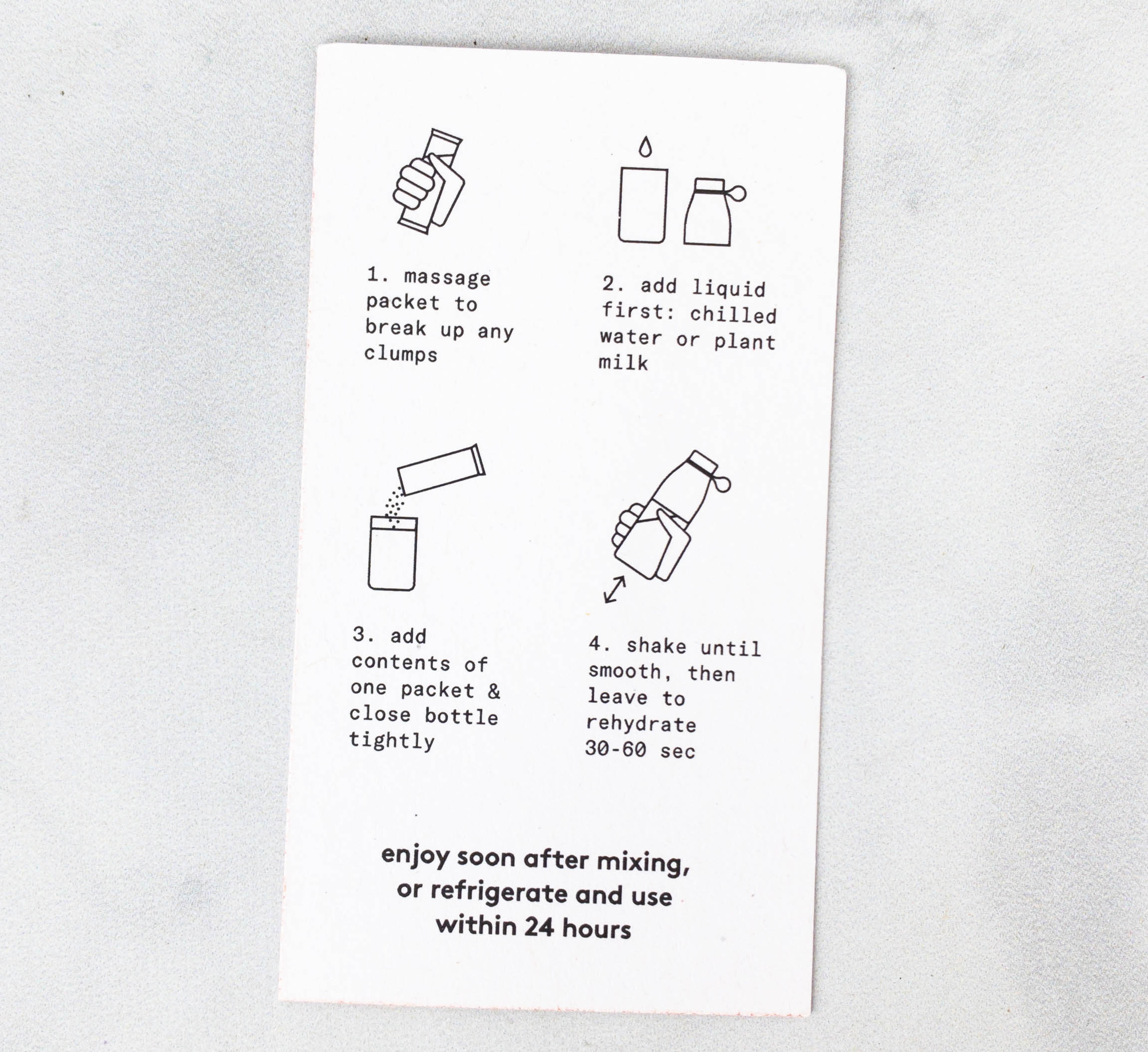 At the back, there's an instruction on how to prepare the smoothie! Massage the packet first, then add liquid to the shaker before adding the contents of the packet. Shake until it's smooth and then leave for 30 to 60 seconds. You can enjoy the smoothie right after mixing or consume within 24 hours.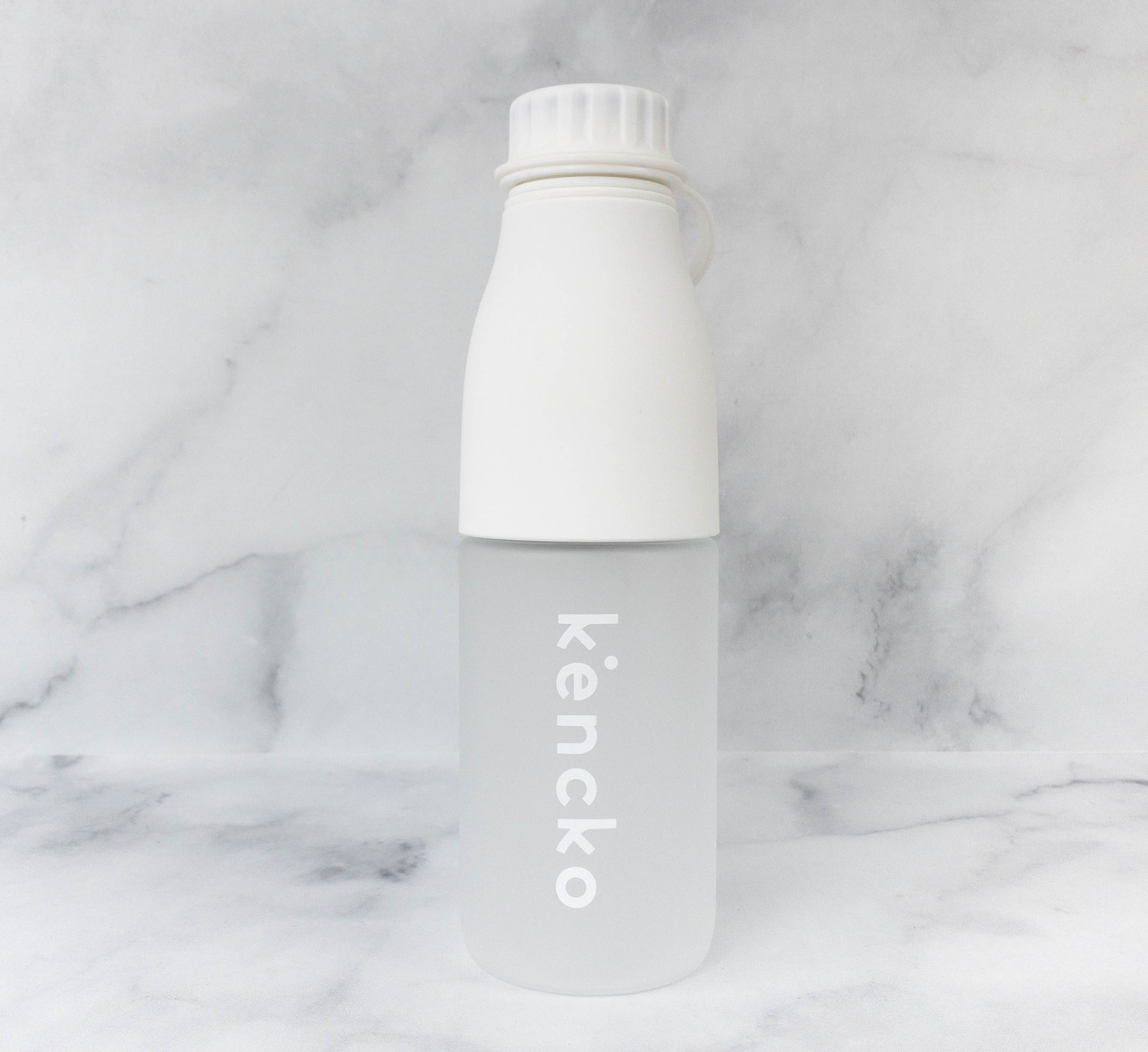 Bottle. I like the aesthetic of this bottle. The frosted bottle looks really good and the top part has a handle so I can easily bring this with me anywhere. It's also BPA free and dishwasher safe!
The strainer inside has a patented design that will make mixing smooth and easy.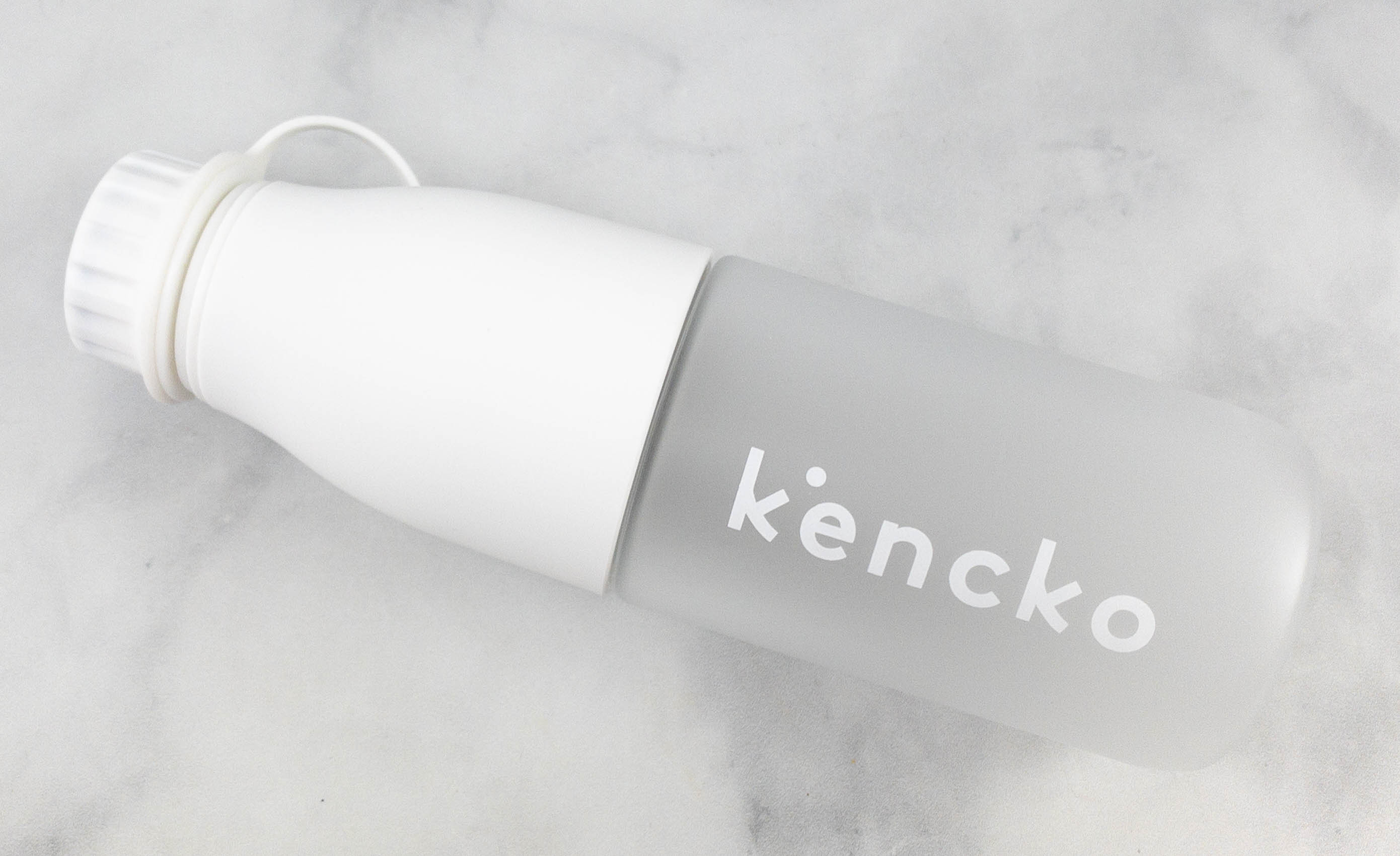 The bottle is also very easy to use and clean since it has two main pieces that you can unscrew to wash or fill.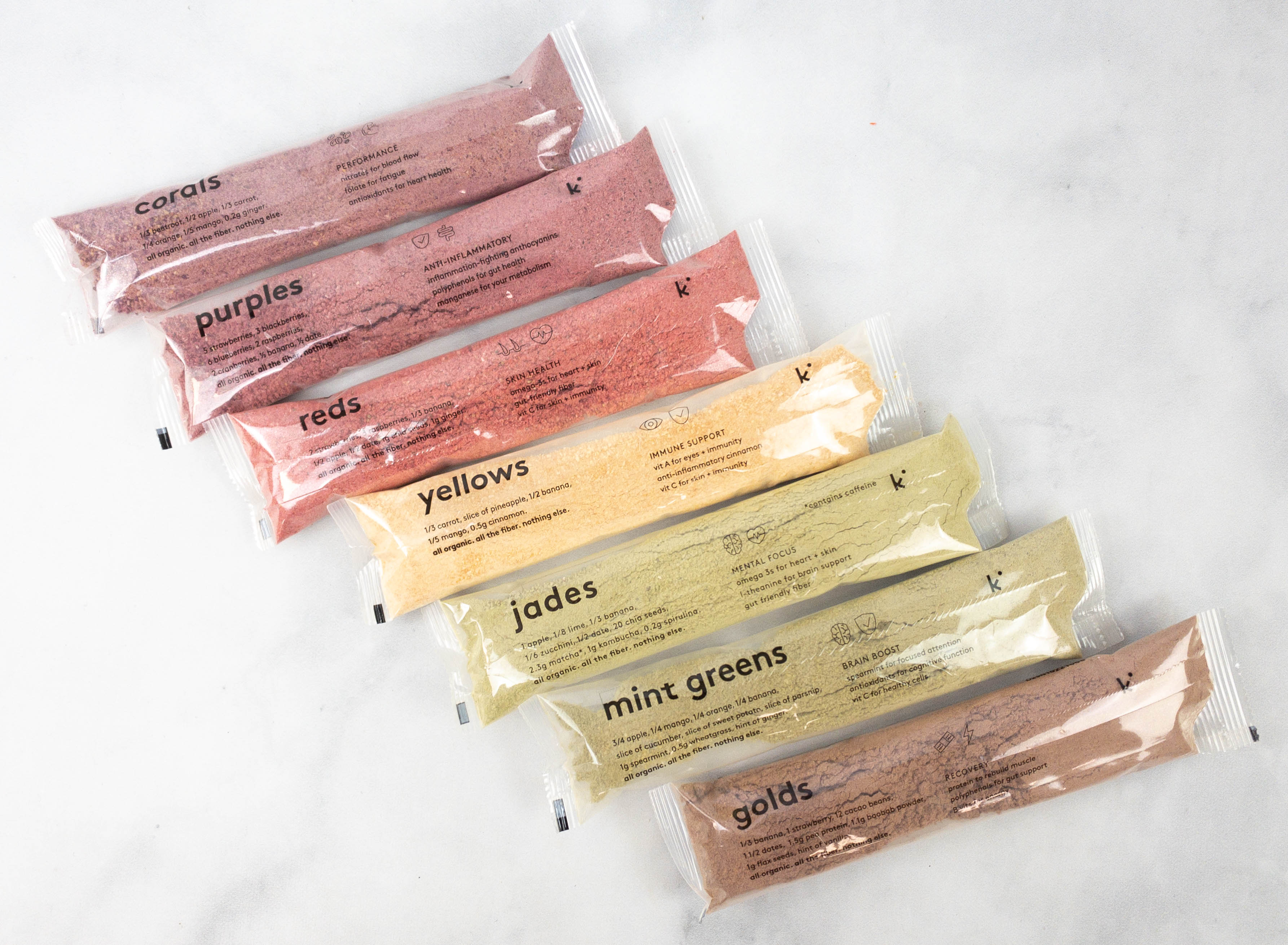 Now, let's get to the goodies! I received 7 smoothie packs! Flavors include Corals, Purples, Reds, Yellows, Jades, Mint Greens, and Golds.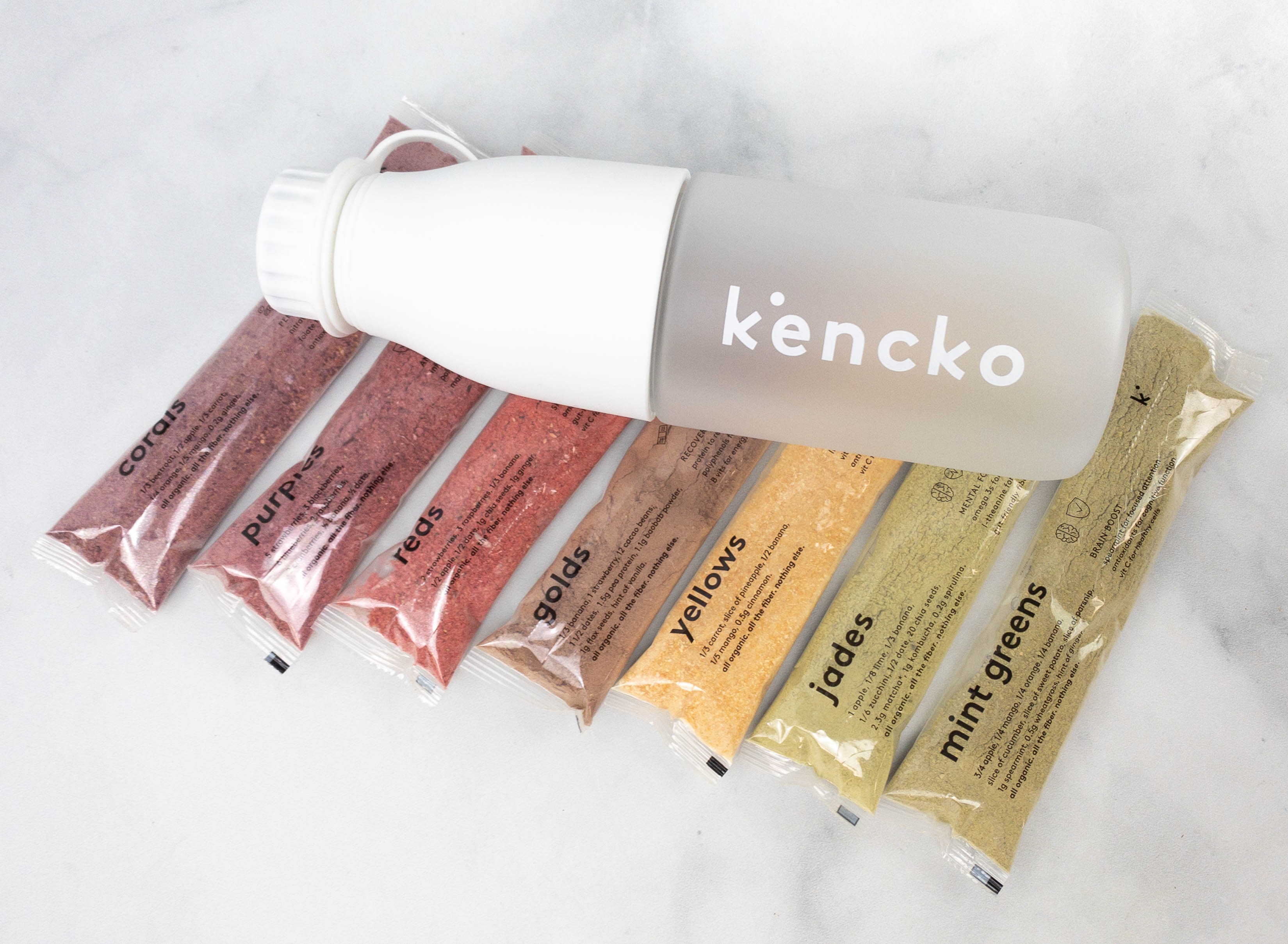 Let's try these smoothies out!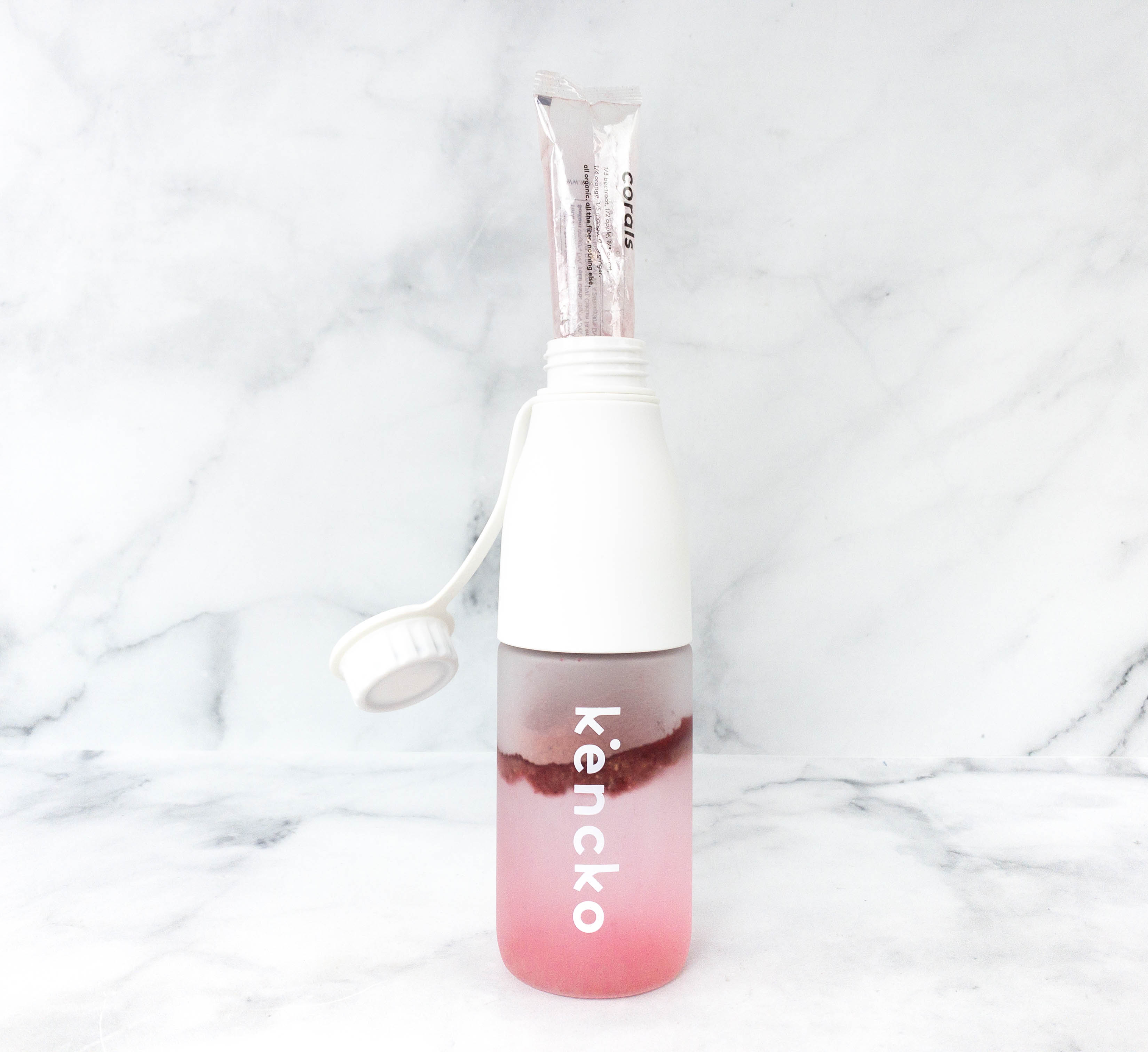 Each smoothie pack is very easy to prepare. You can just dump it in the bottle along with the water/milk of your choice and shake well to blend!
The bottle is very convenient. I can easily bring my smoothies on-the-go! You can prepare them in other containers of course, but it's not as easy – we really recommend using the blender and only used our glasses so you could see all the colors together.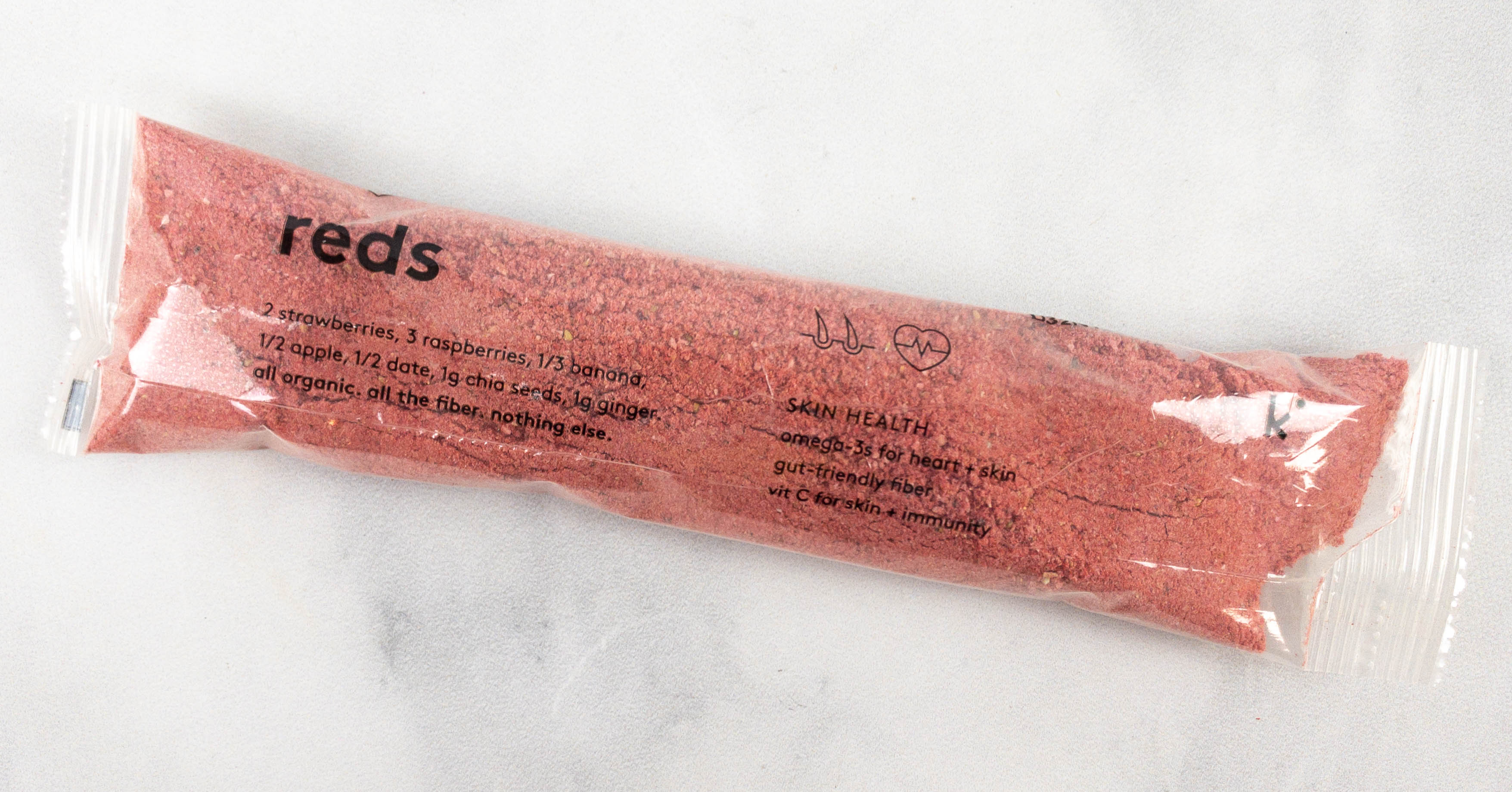 Reds. First, I got this red colored smoothie. It contains strawberry, raspberry, banana, apple, dates, ginger, and chia seeds.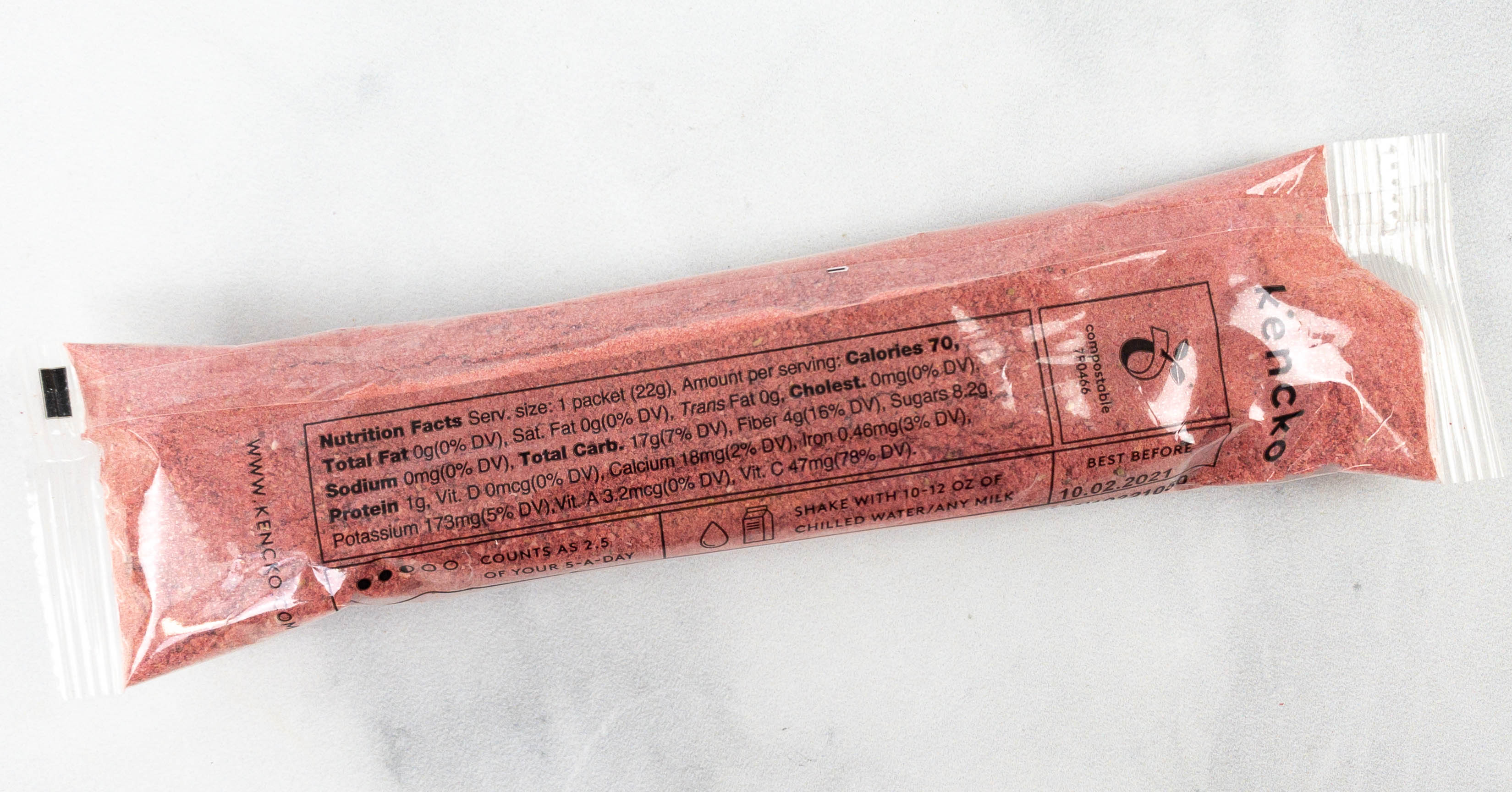 It's formulated especially for skin health since the ingredients are known to contain Omega 3s and vitamin C. This will help make the skin look glowing by nourishing it from the inside!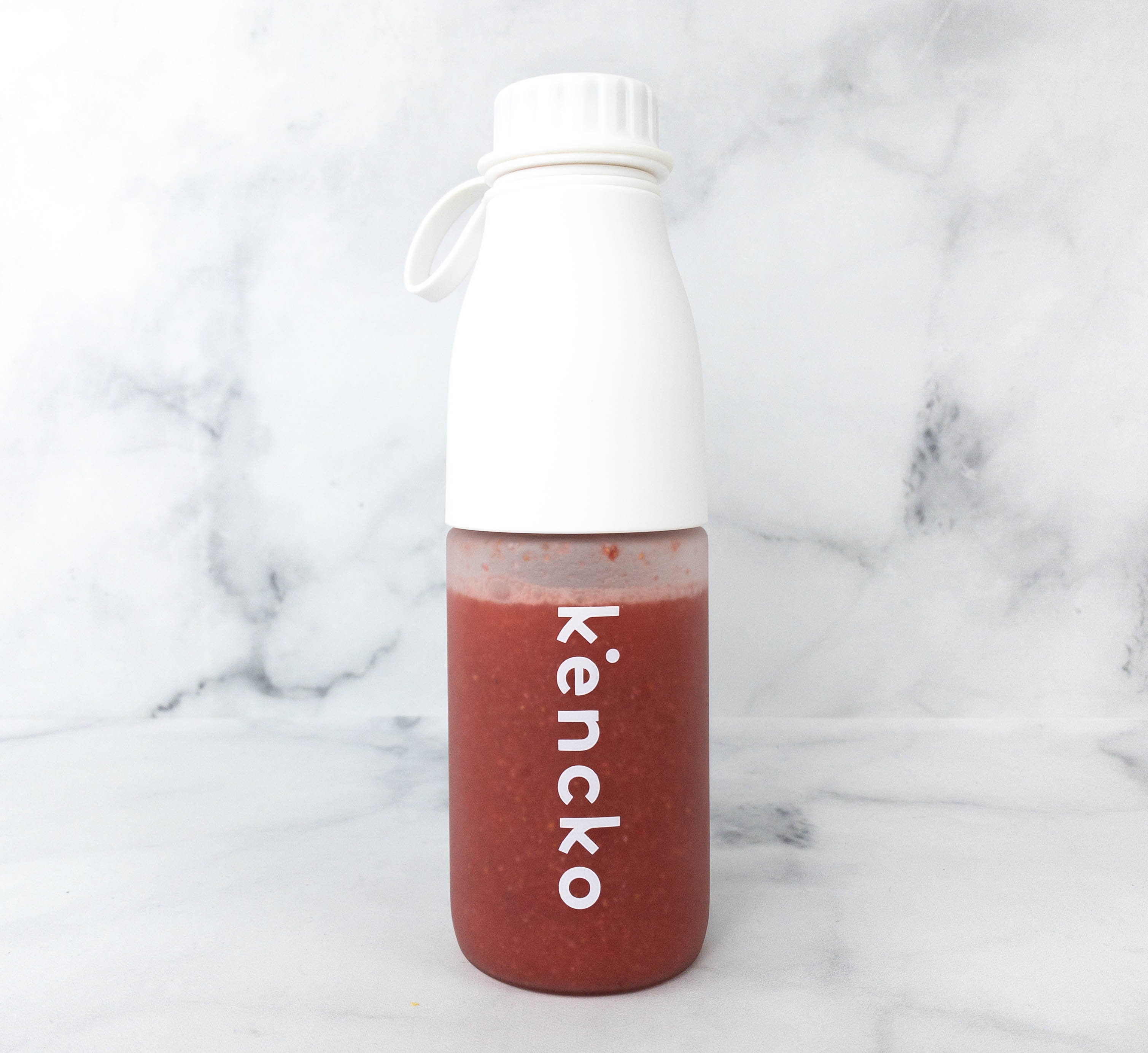 This tastes really good! I can really get the flavor of the berries and just a hint of the ginger which gives it a distinct taste. Since it has vitamin C, it's also a great immunity booster!
Yellows. This one contains carrot, pineapple, banana, mango, cinnamon, and apple, which give the smoothie mix a nice, yellow color.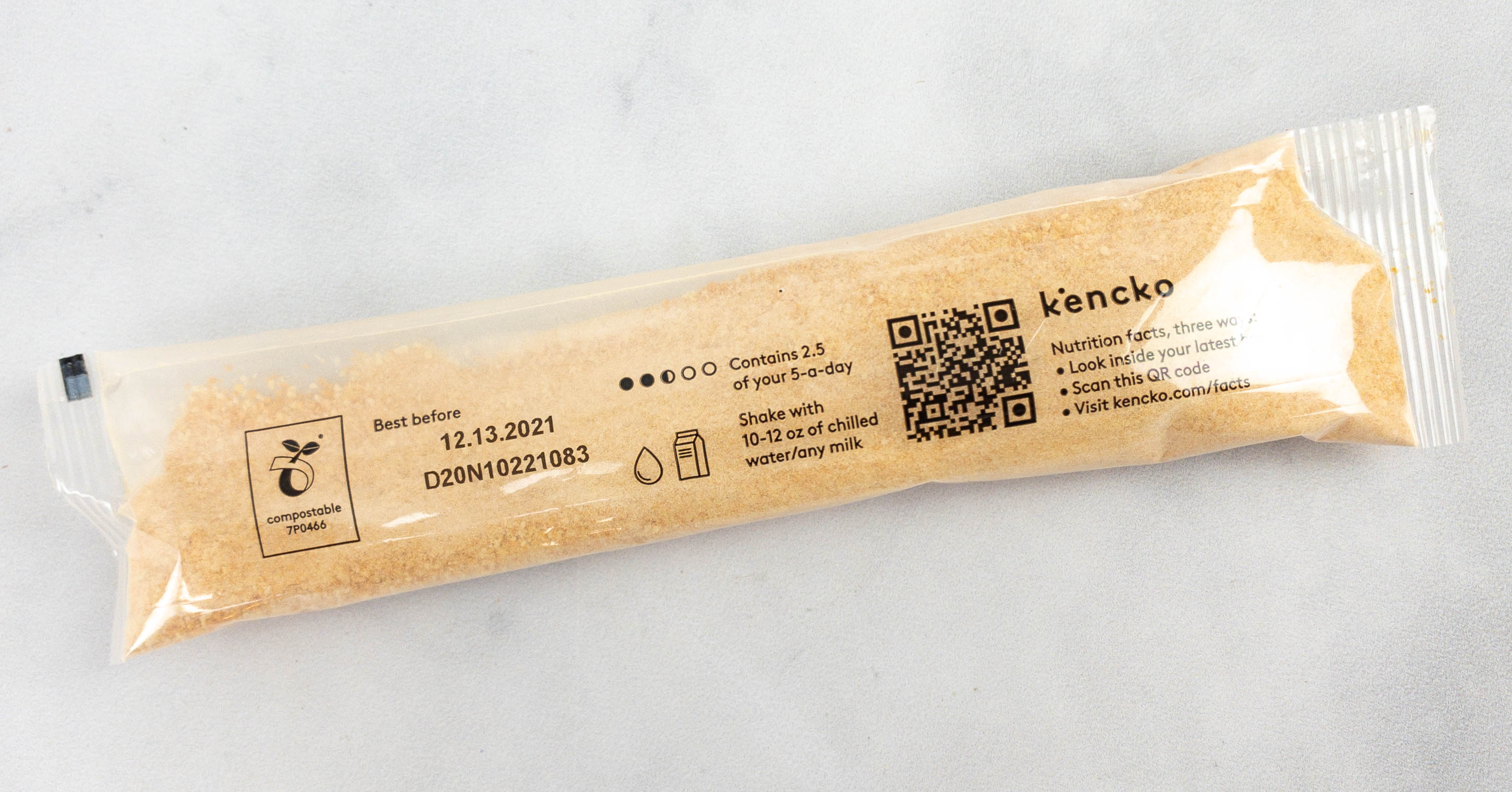 Made to boost maximum immune support, this one is packed with Vitamins A, B6, and C! It's great for building up your body's natural defenses and it is also rich in fiber.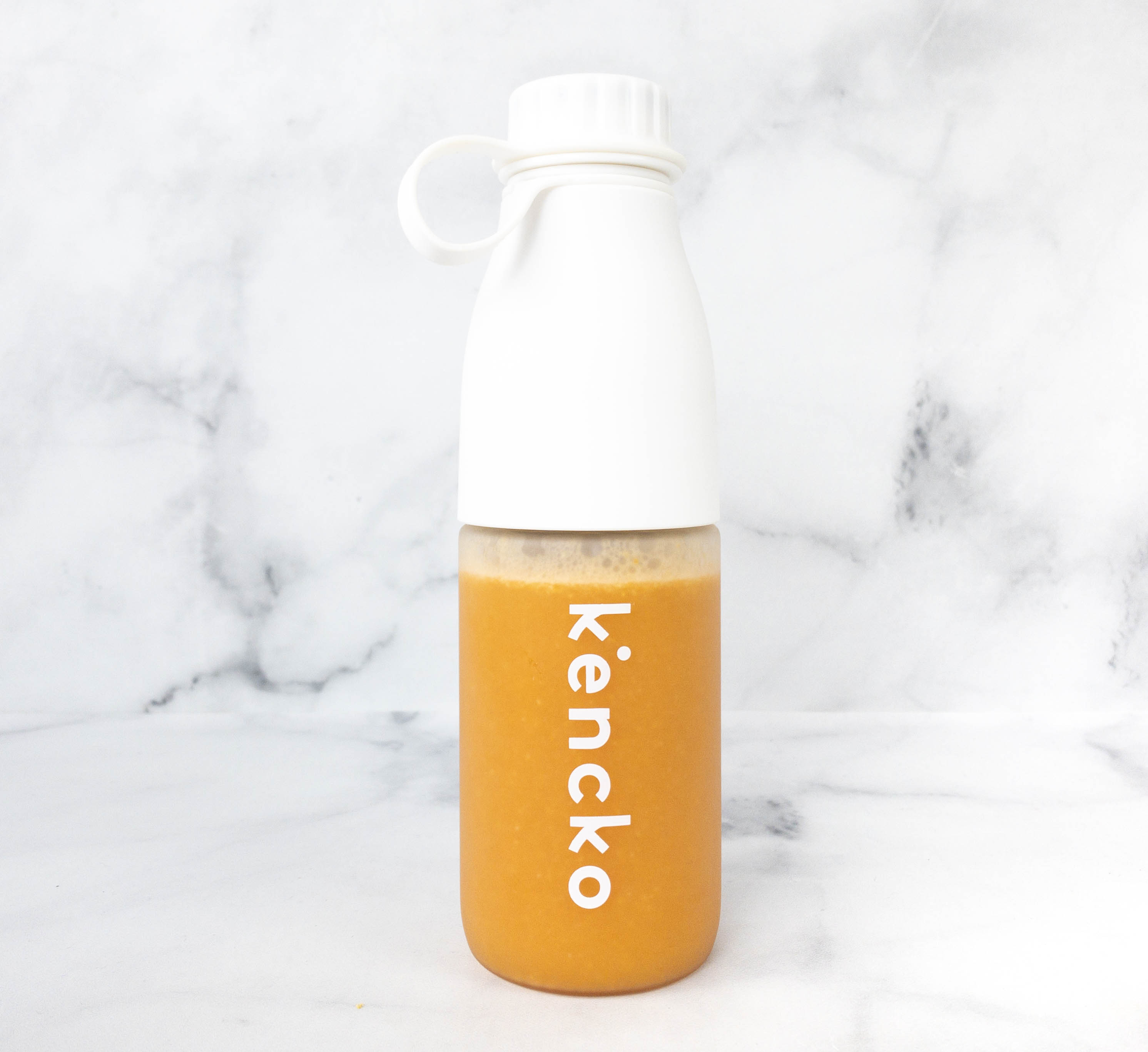 I like the sweetness of this one. The banana and pineapple flavors are so good and it just gets better because of the cinnamon. You can also customize this by blending it with coconut milk for an easy mocktail!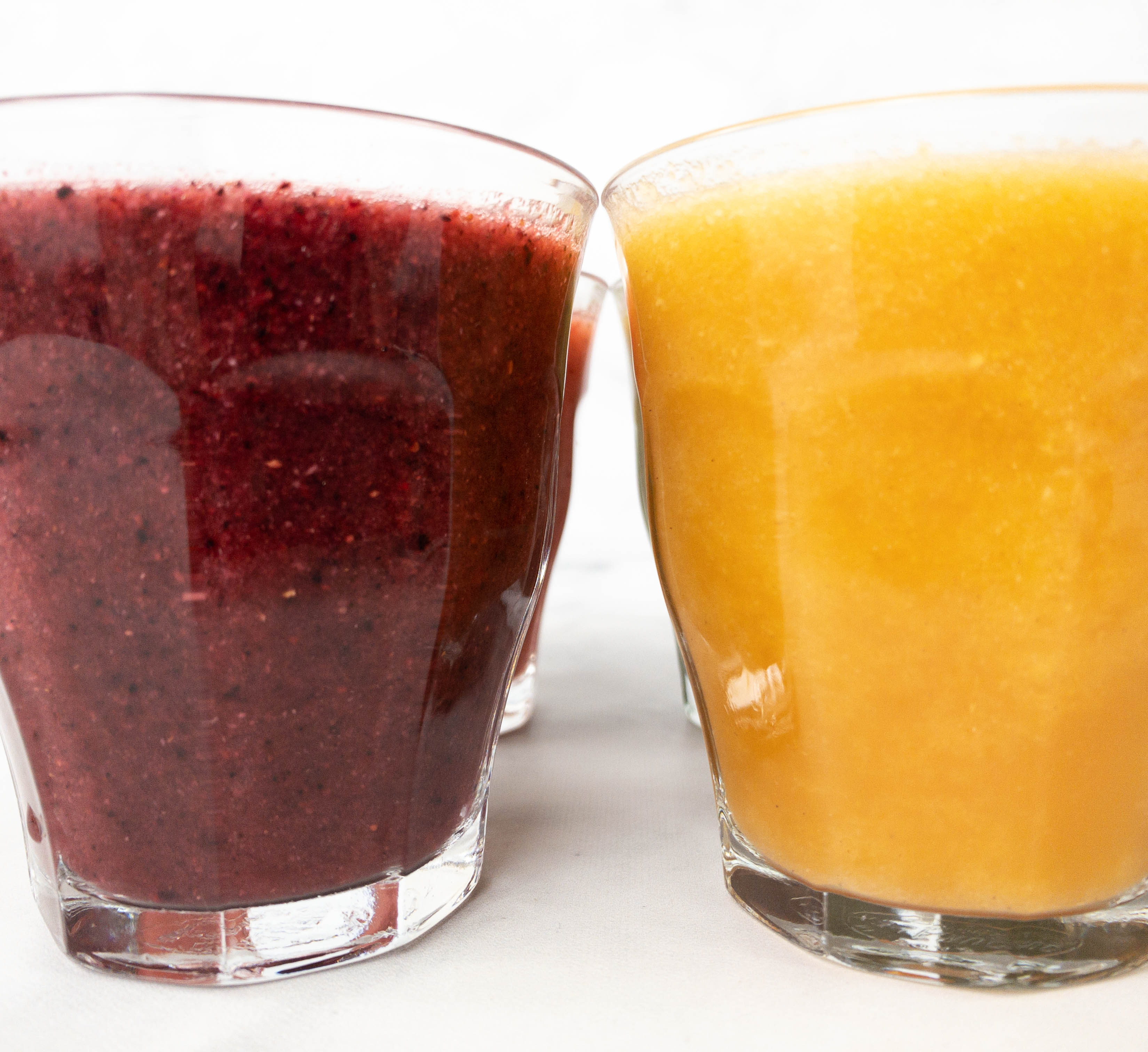 Corals. The next smoothie mix includes beetroot, apple, carrot, orange, mango, and ginger. Together, they make a coral hue!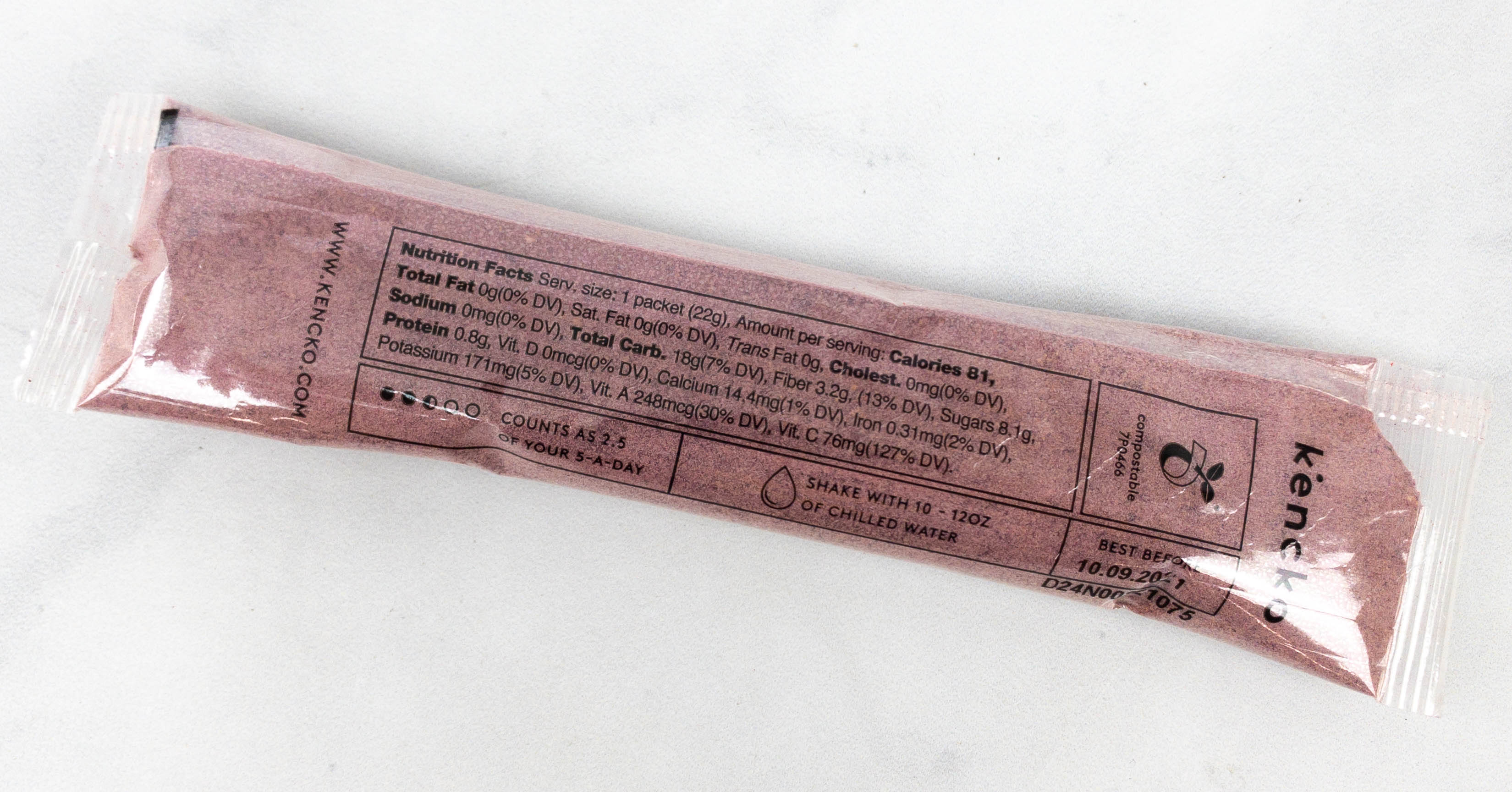 It's made to help with fatigue and boost the body's performance. Infused with nutrient rich veggies, this smoothie is great for people with active lifestyles as it has nitrates for good blood flow, folate for the fatigue, and even antioxidants that support heart health.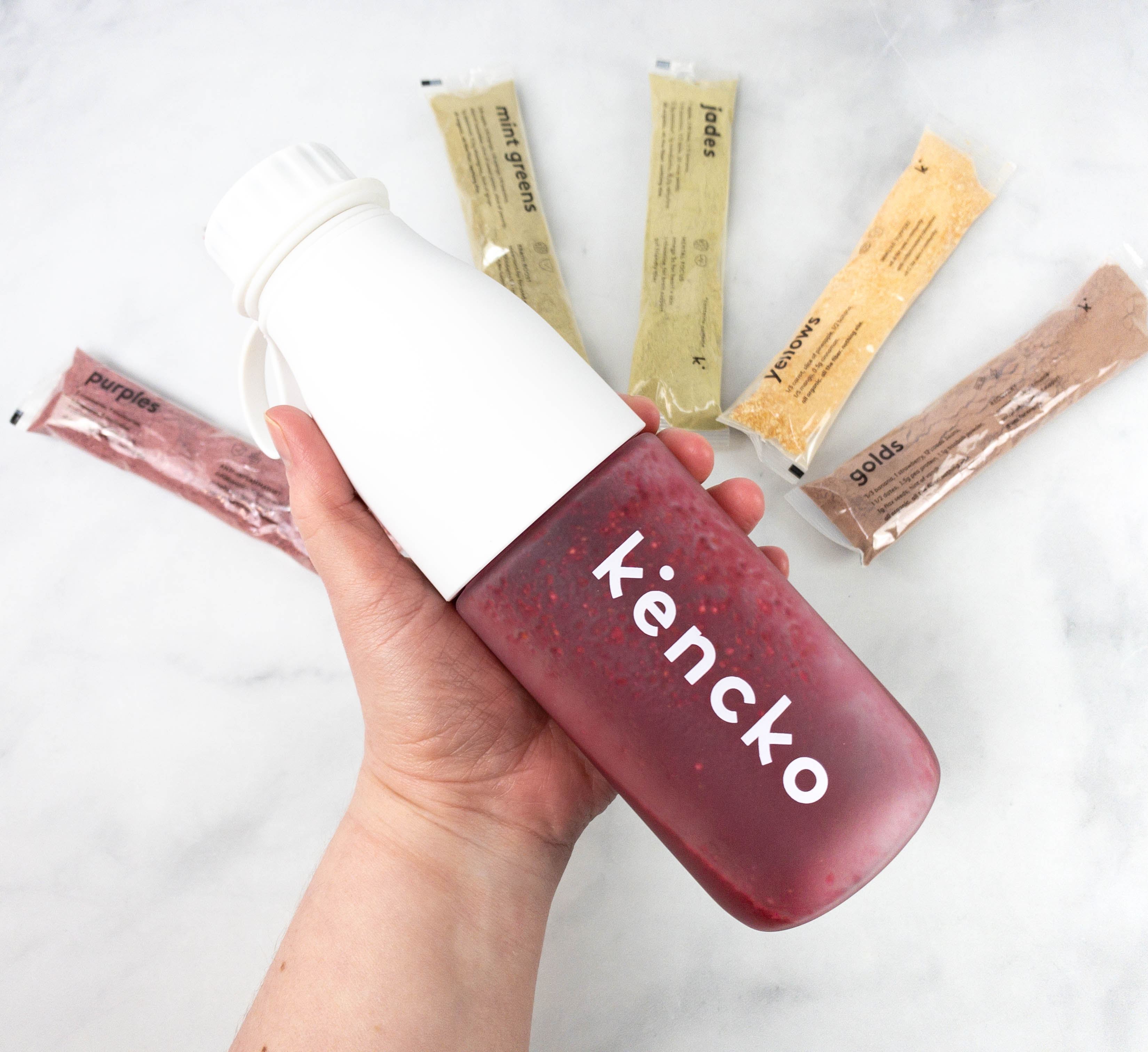 Sweet and tasty, this really is a refreshing drink after working out! The pulpy bits add a nice texture to the drink and I really enjoyed it.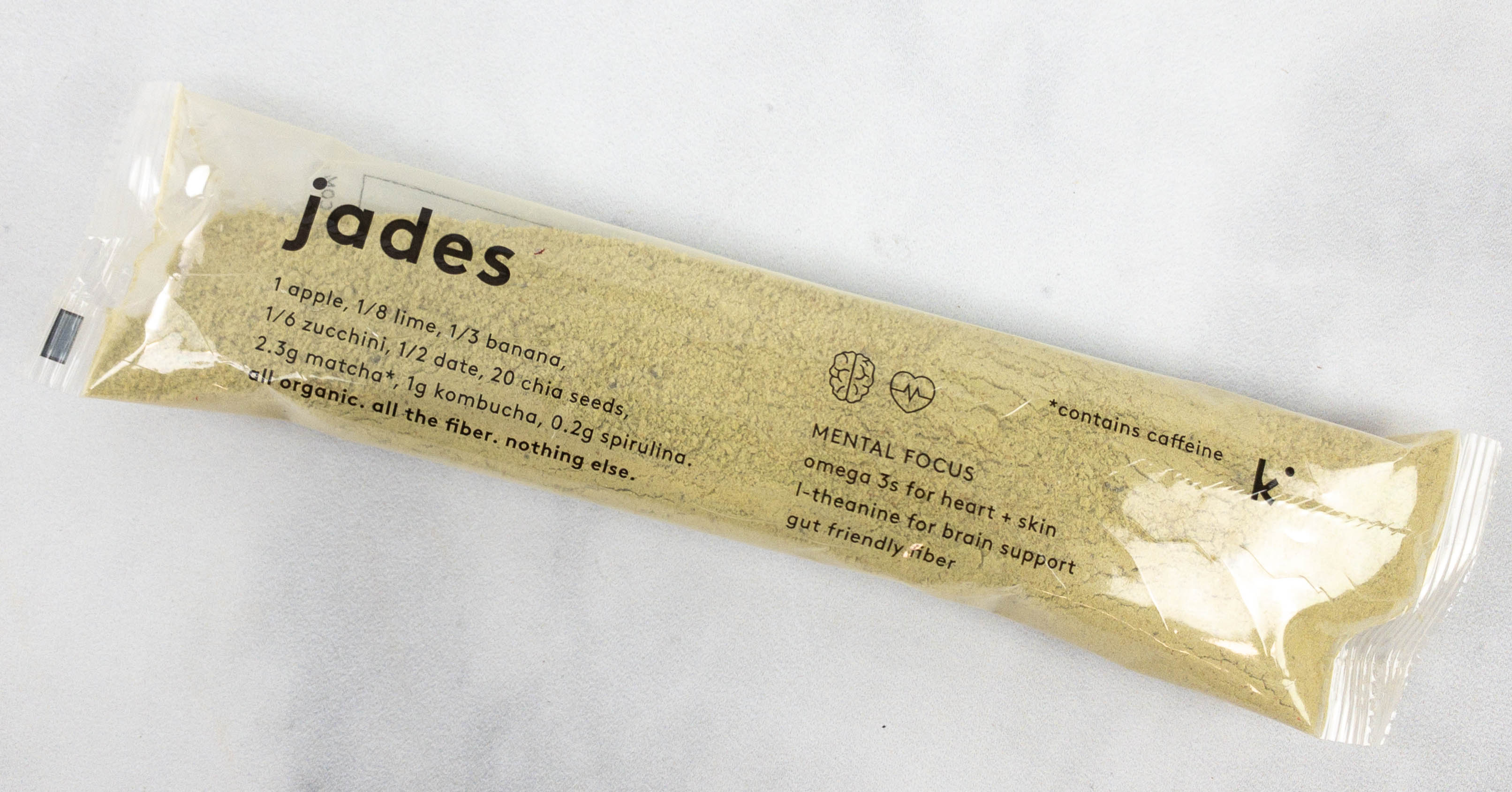 Jades. This smoothie mix is greenish, and it contains apple, lime, banana, zucchini, dates, chia seeds, matcha, kombucha, and spirulina.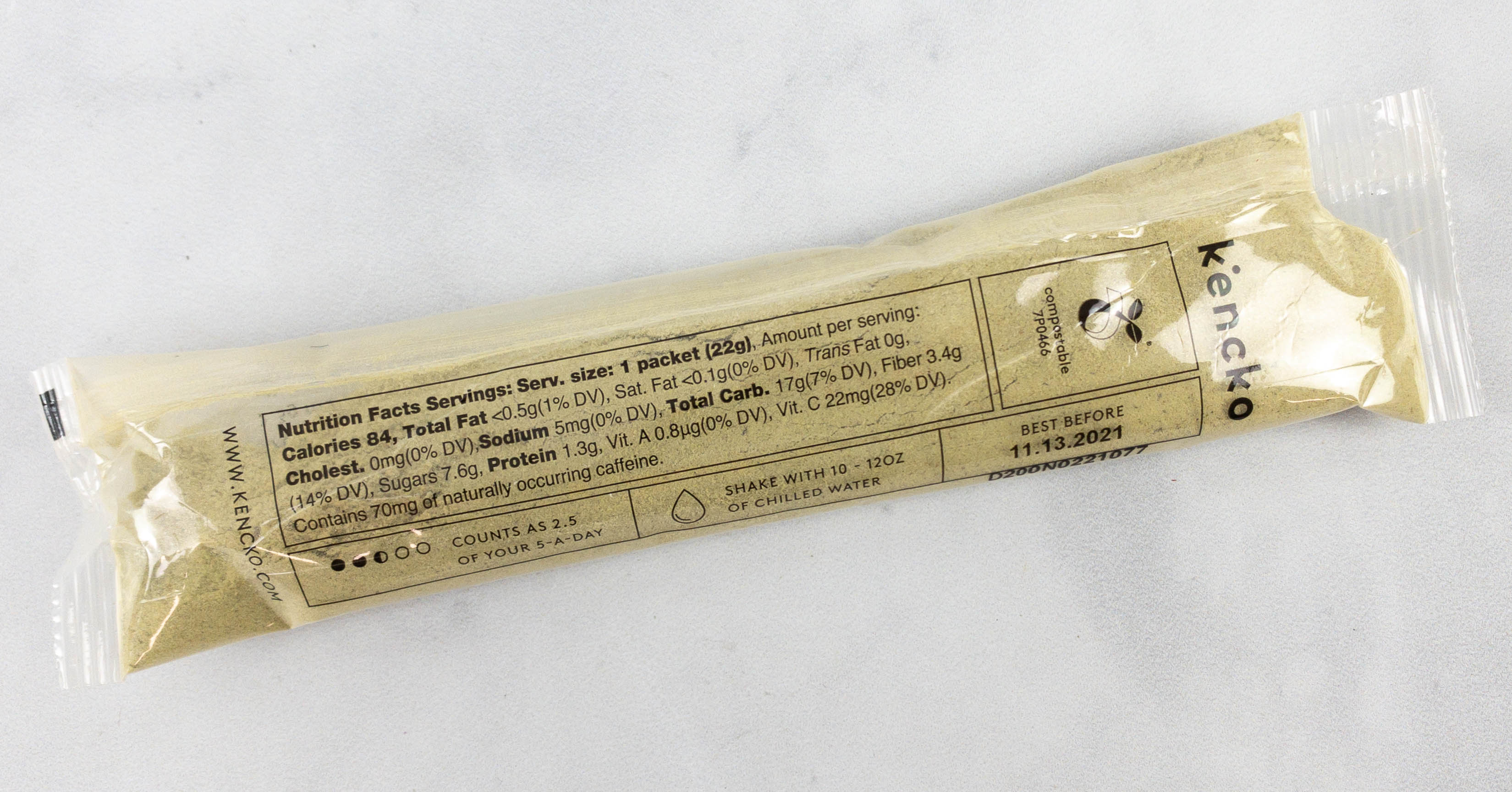 This smoothie contains L-theanine for brain support and also to help with mental focus. It even helps lift one's mood. Just note that since this one has matcha, it contains caffeine.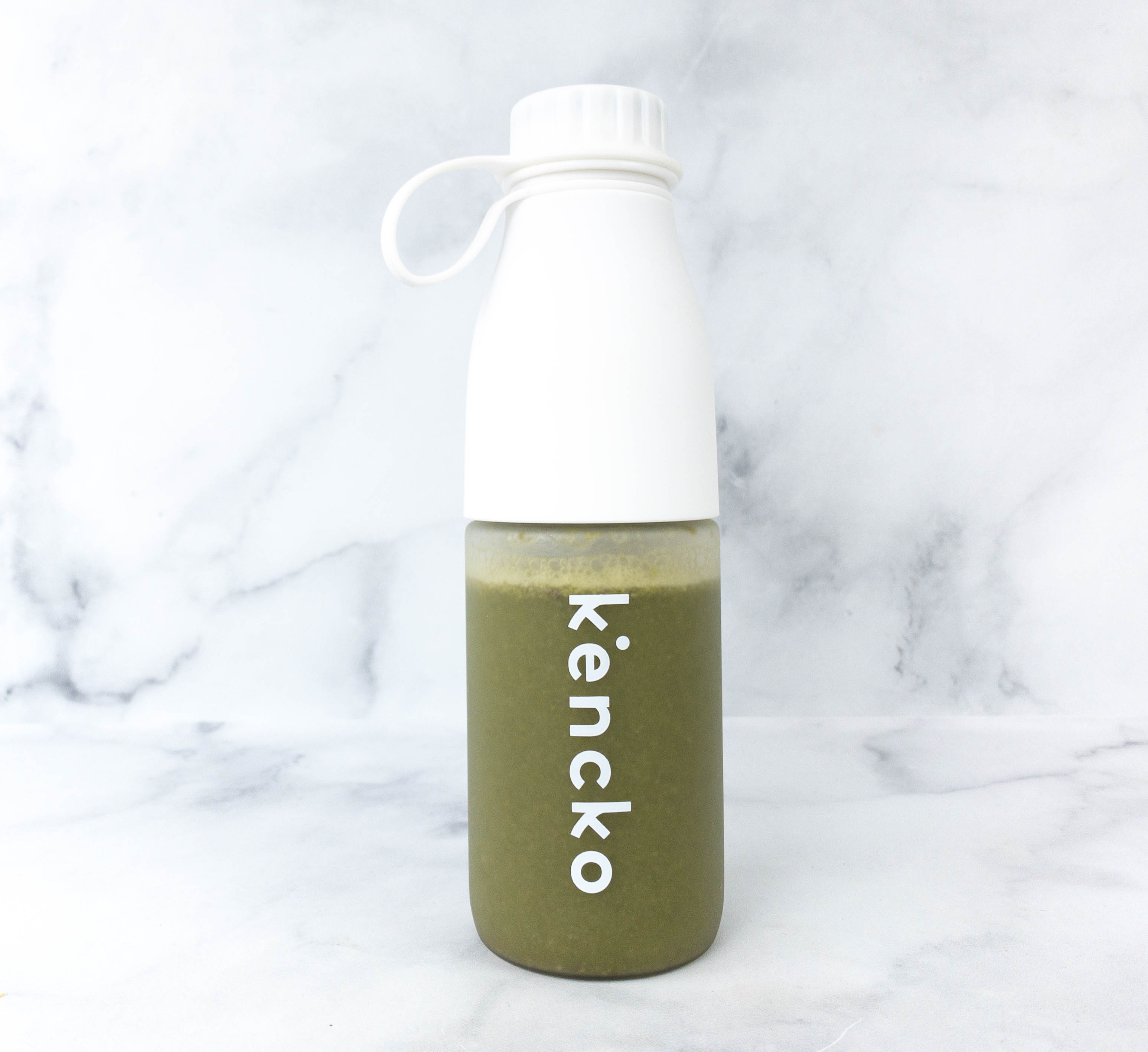 I like matcha itself but with all the added fruits in this smoothie, it became even better! I love the flavor and I think this will make a great matcha latte if you add chilled milk.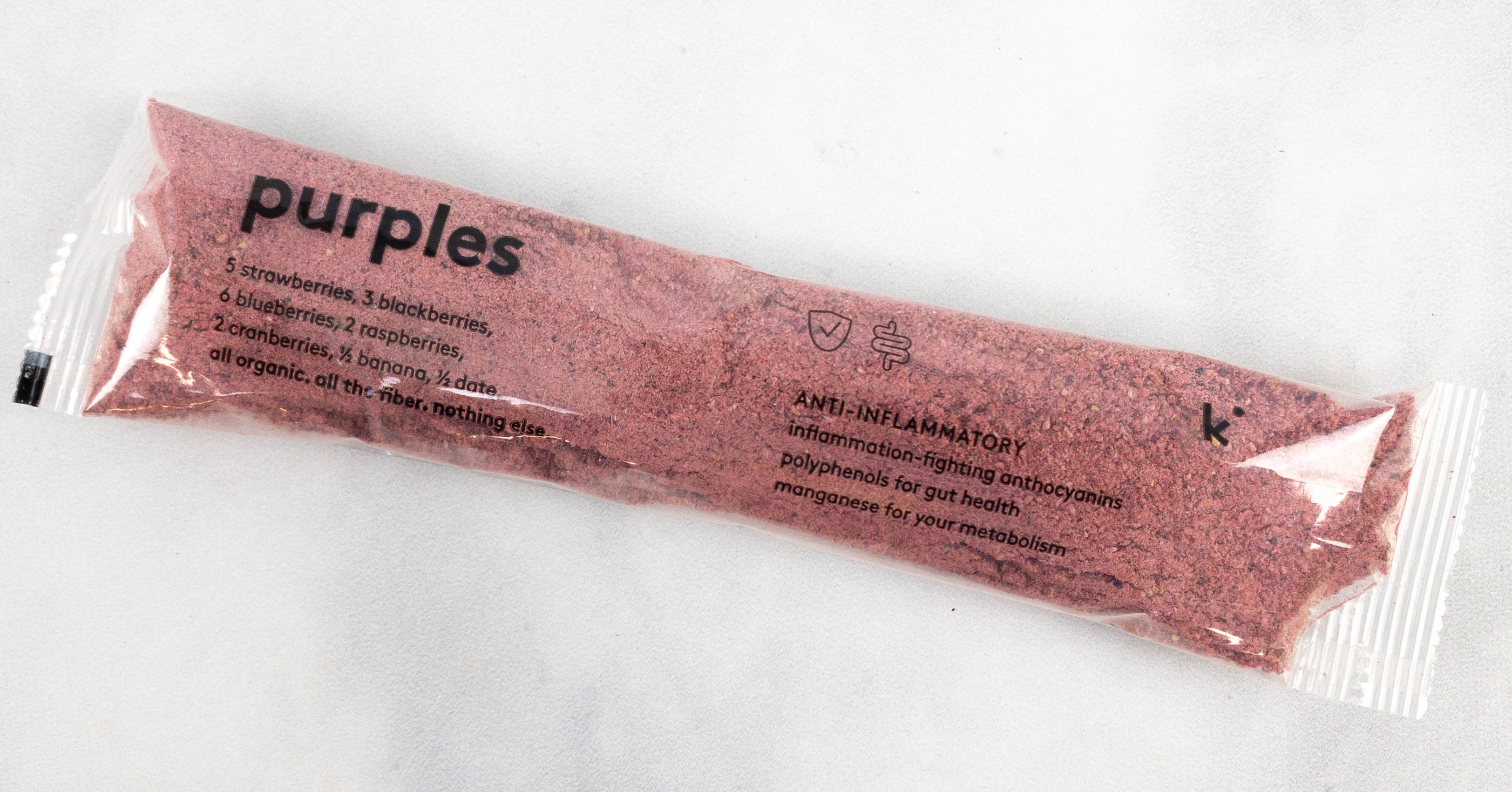 Purples. This purple smoothie contains blackberry, blueberry, raspberry, cranberry, banana, strawberry, and dates.
This berry-rich mix is perfect when you're craving for something sweet and tangy. It's an anti-inflammatory concoction that also aids in digestion and helps support your metabolism.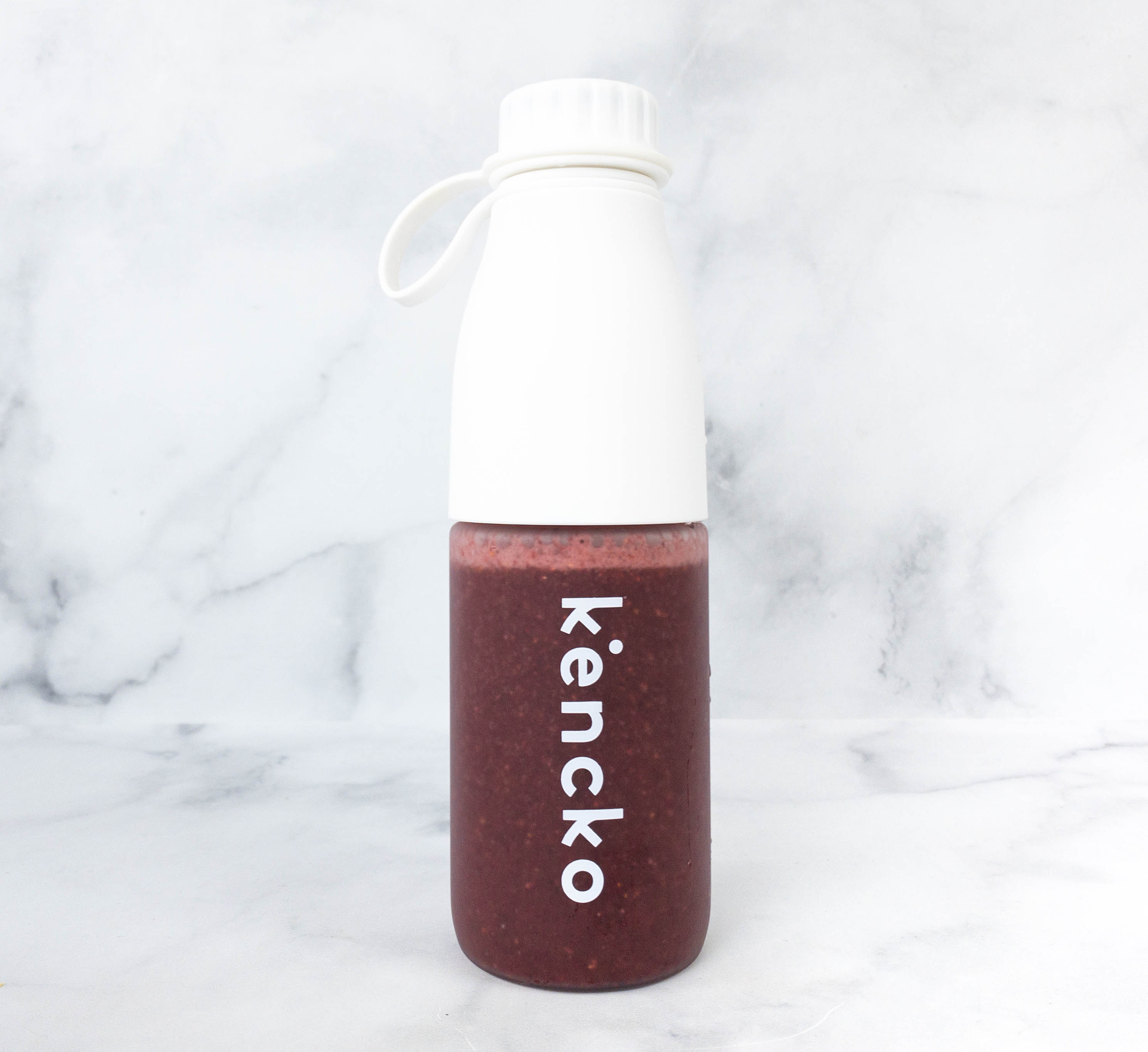 This tastes like a usual berry shake so you can mix it with milk for a creamier blend!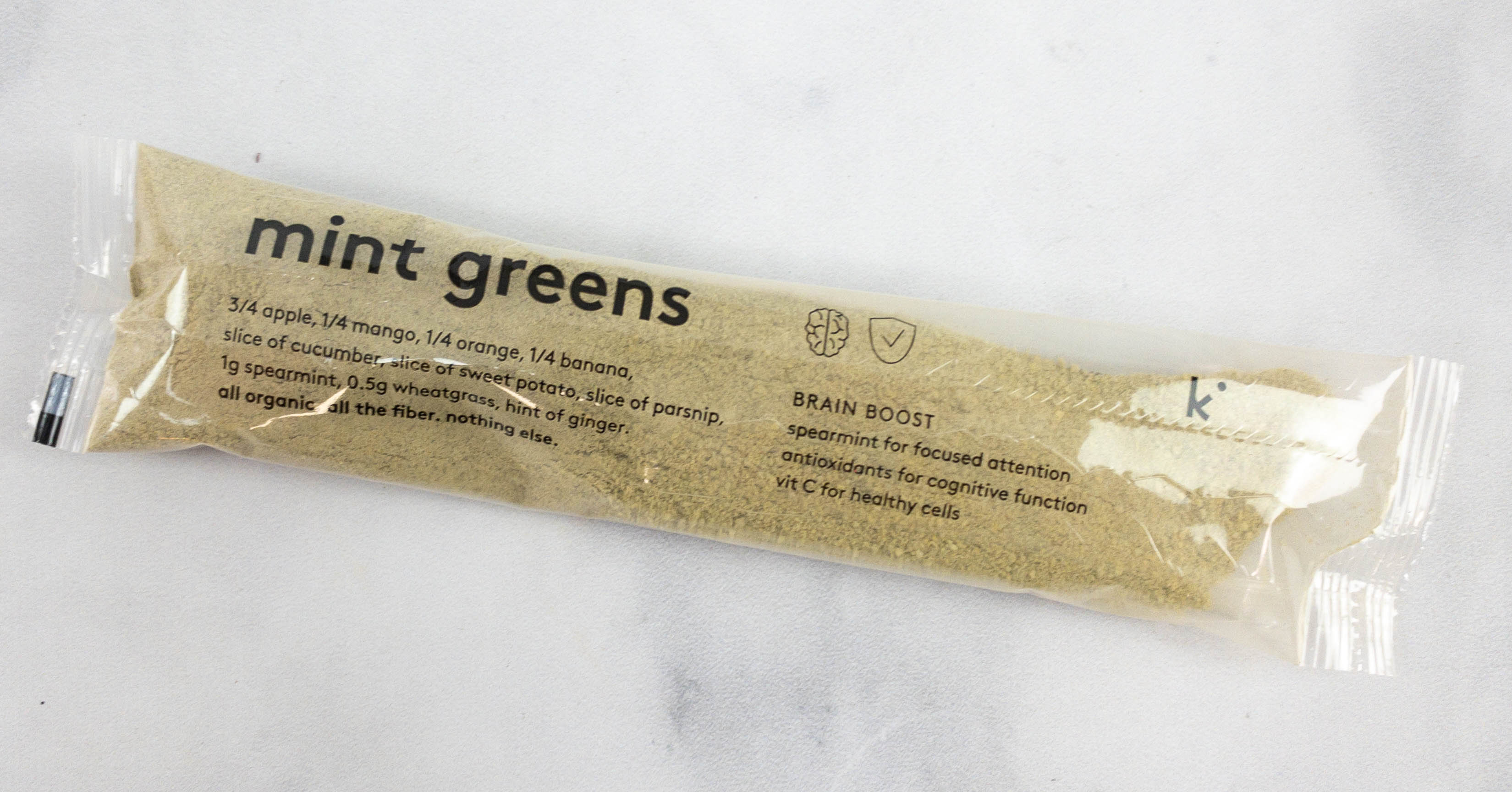 Mint Greens. Made with apple, mango, banana, orange, cucumber, sweet potato, parsnip, spearmint, wheatgrass, and ginger, this blend helps improve mental focus.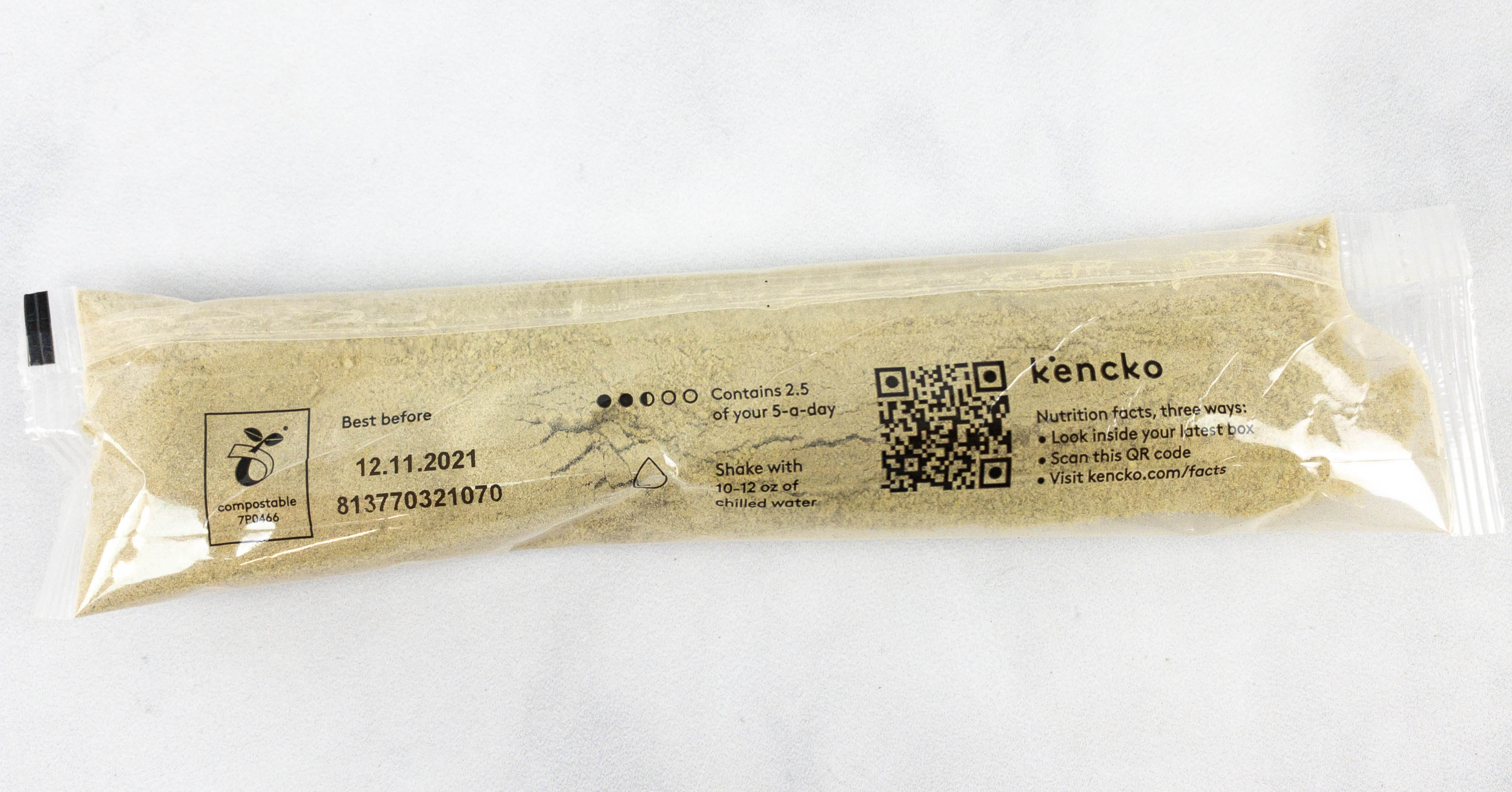 This zesty blend is packed with antioxidants and vitamin C that helps with cognitive functions and healthy cells. It also has spearmint that is known to help with focus and memory improvement.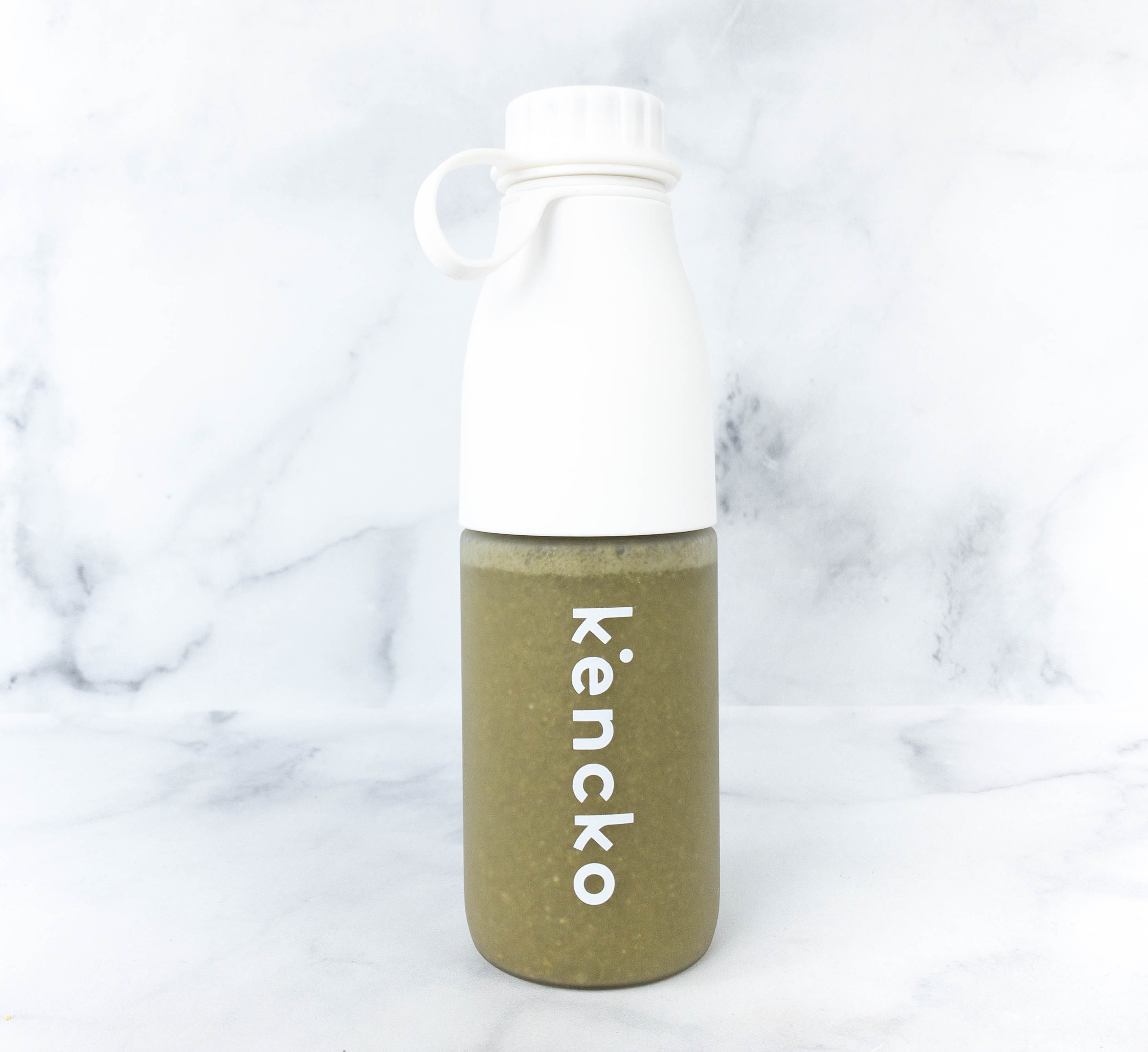 This is a cool and refreshing drink, something I can gulp down on a hot afternoon. You can also use mint infused water with cucumber for this mix to make it extra special!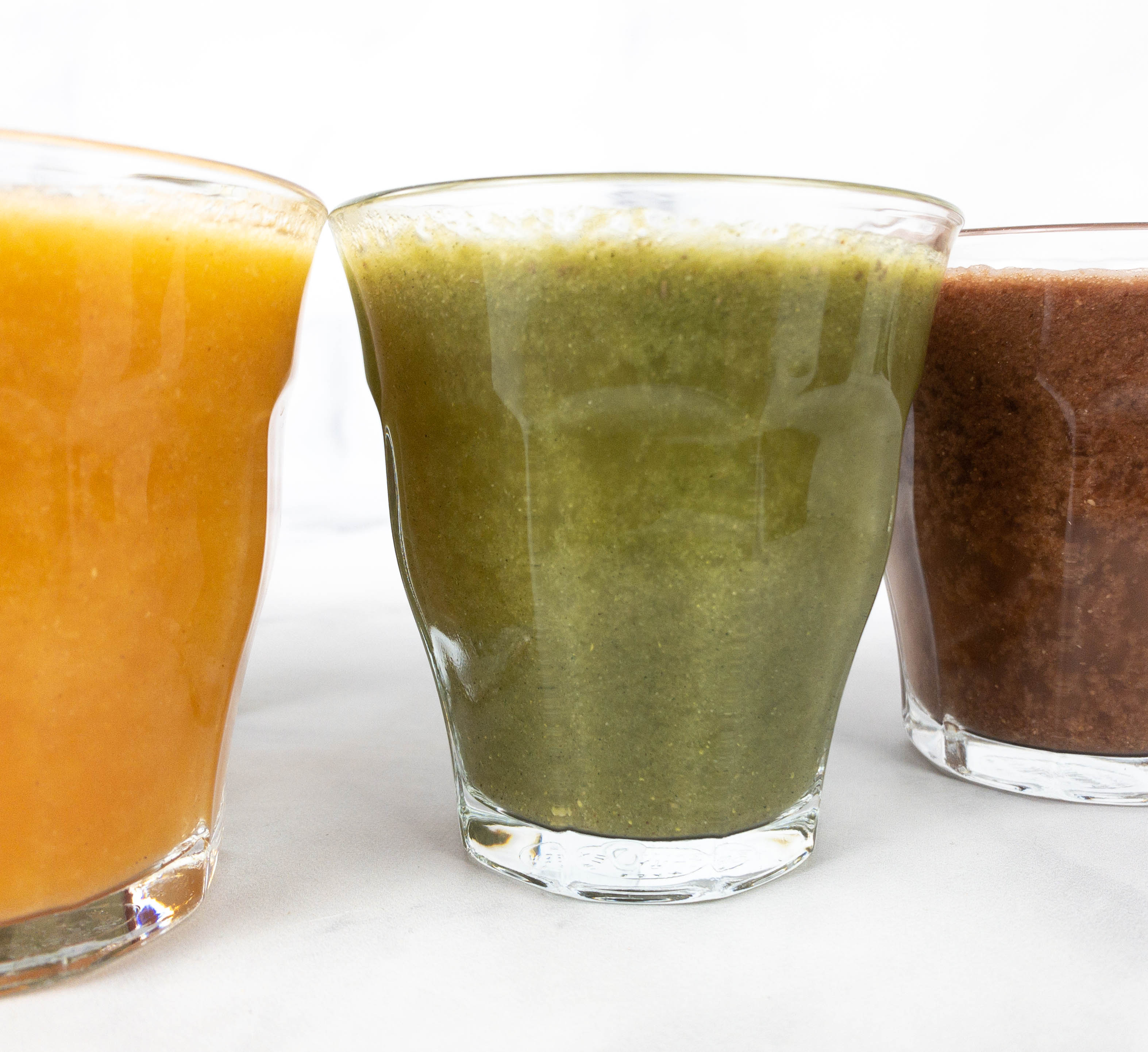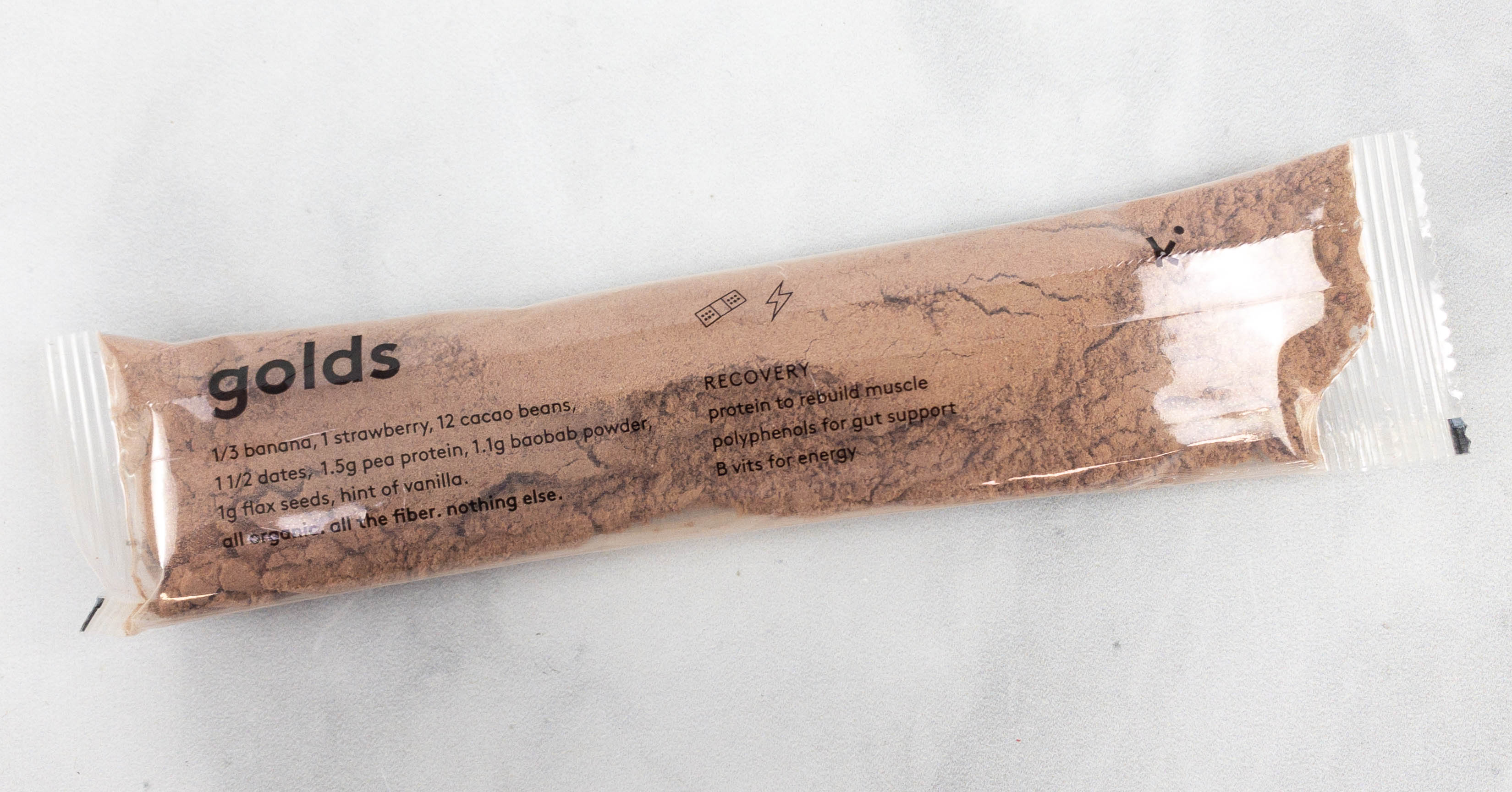 Golds. Cacao, banana, strawberry, pea protein, hemp protein, dates, baobab powder, and flax seeds are included in this golden blend.
It aims to help with rebuilding the muscles and gut support while also providing energy for the body. The plant protein ingredients also make this one a bit filling than the others.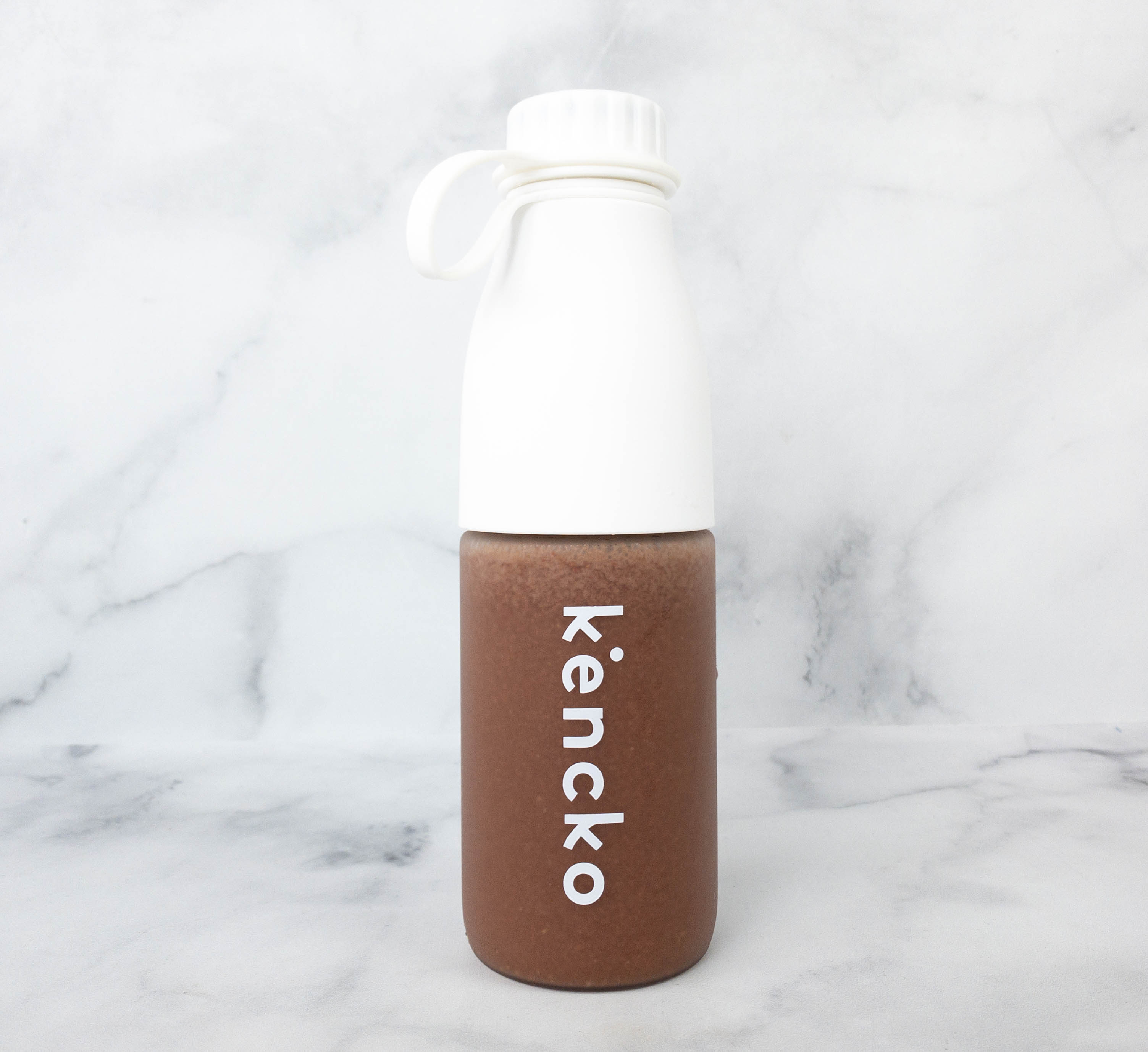 This one is good as well! It has a hint of chocolate flavor thanks to the cacao, but the fruits are also easily recognized in the mix. It's a nice after workout drink because it maximizes the muscle recovery and build up benefits from the plant proteins.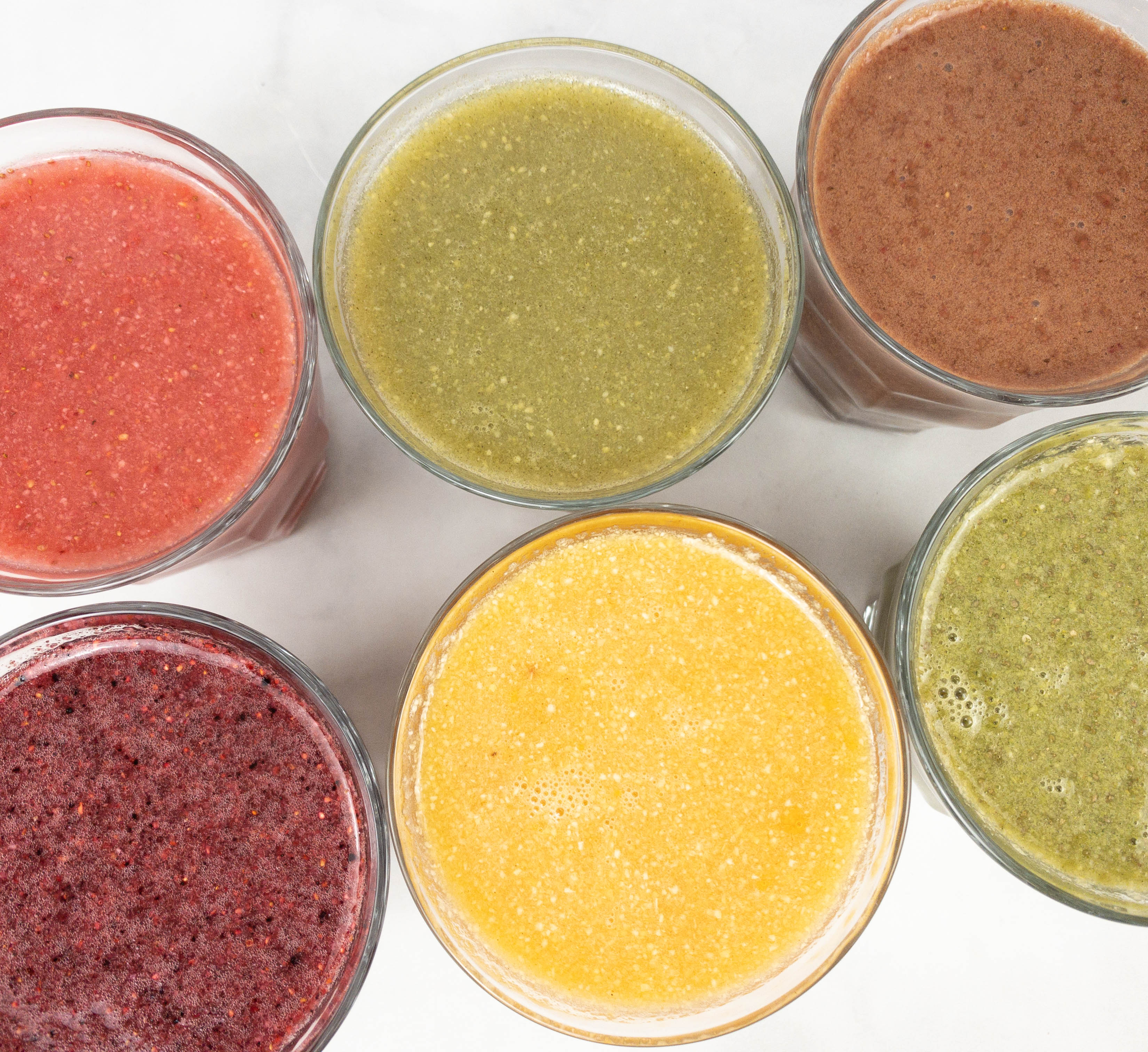 Look at all the pretty colors! Just like your regular smoothie, they also contain pulps so you know that they are not chemically processed and they're all natural!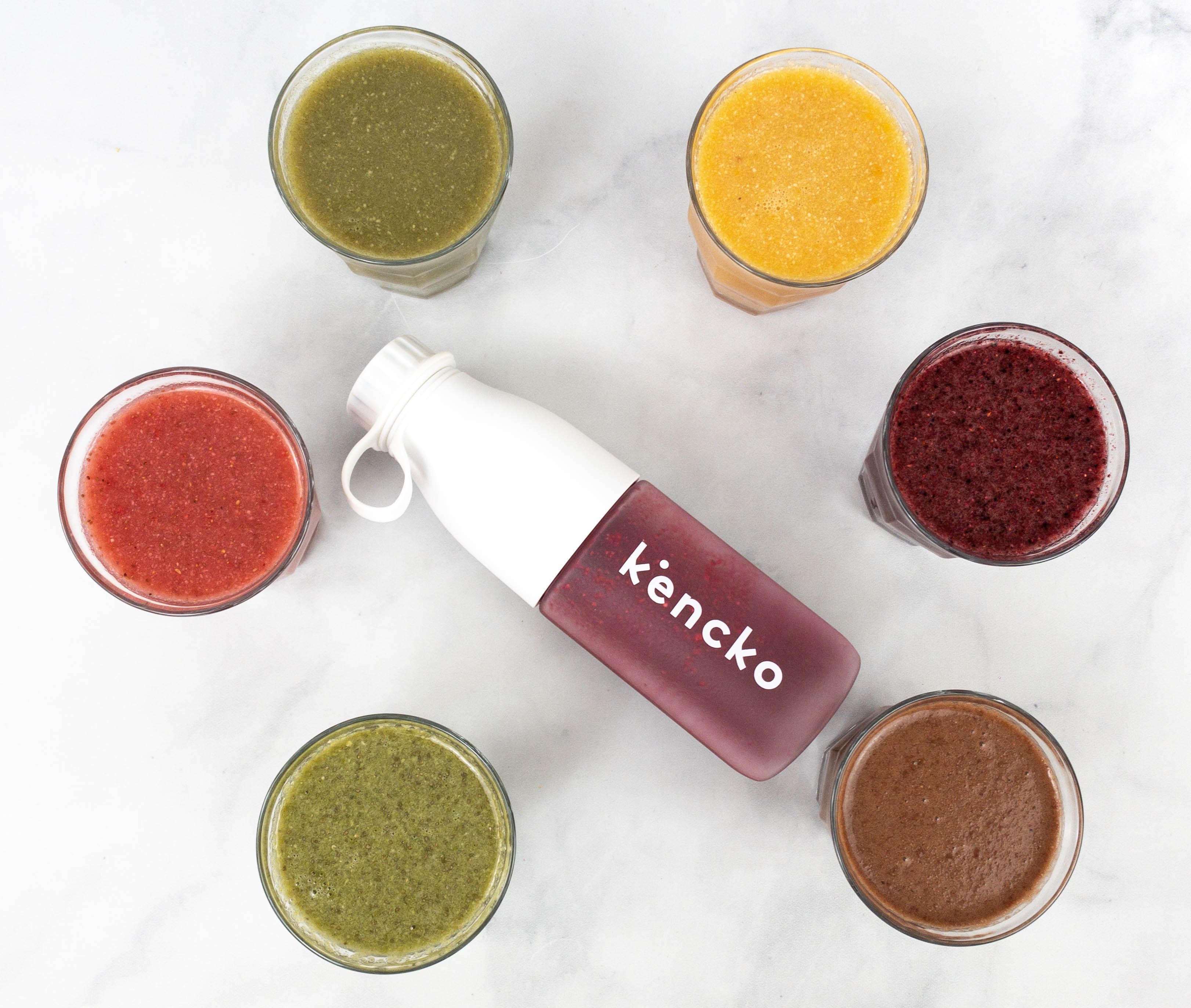 Here's a final look at all the yummy drinks I received in this box! Each flavor is good in their own way.
I love Kencko's yummy and healthy smoothies! They provide good benefits to the body, including mental focus, body recovery, and even healthier skin. The flavors were on point as well, and I love that there were no artificial sweeteners added. They made sure that everything is natural and that the process of turning the fruits and veggies to smoothies result to minimal loss of nutritional value. My favorite among the flavors I tried in my first box is the mint greens because of how cool and refreshing the blend is. I also liked the reds because of its skin nourishing properties! This is an ideal subscription for smoothie lovers or simply for those who would like a quick and easy way to consume more fruits and vegetables. A box of 20 smoothies would be enough for a month, but if you're sharing with family or friends, getting a box of 30 or 60 smoothies is a great idea! We're looking forward to experimenting with different liquids for the smoothies (we used water in ours) and perhaps using a little less liquid. We suggest not filling it up to the fill line, and testing out the amount of liquid you want to use.
This is a really unique way of sending smoothies through the mail – and really sustainable too. It would be an amazing addition to a college student's kit or any young person looking to consume a healthier diet with more plants!
What do you think of Kencko?